Old jewellery styles are known for their grandeur and exquisiteness. It stands out among all other kinds of jewellery due to their royal and lustrous appeal. This type of jewellery is a must-have piece in the jewellery box of ladies who love traditional jewellery.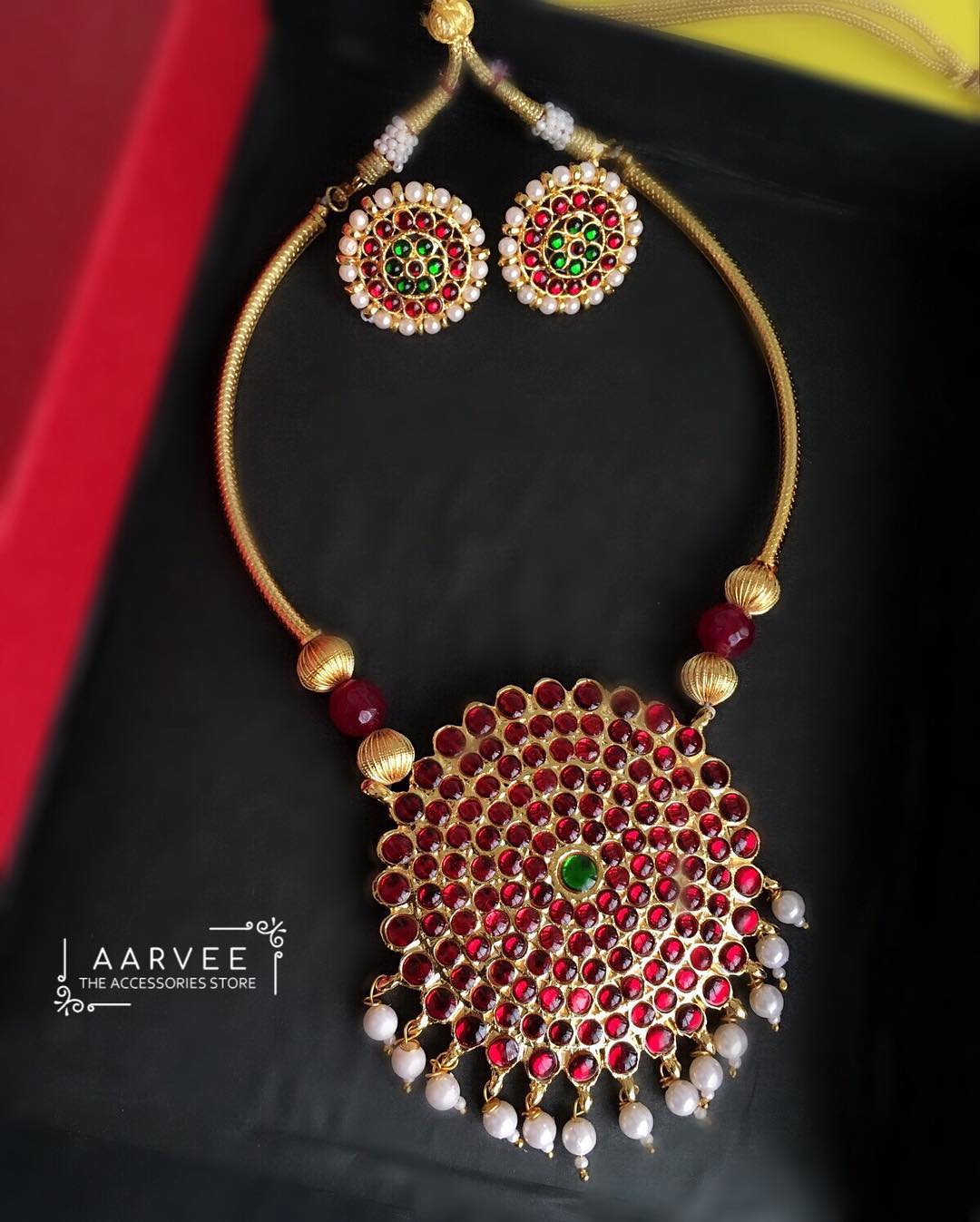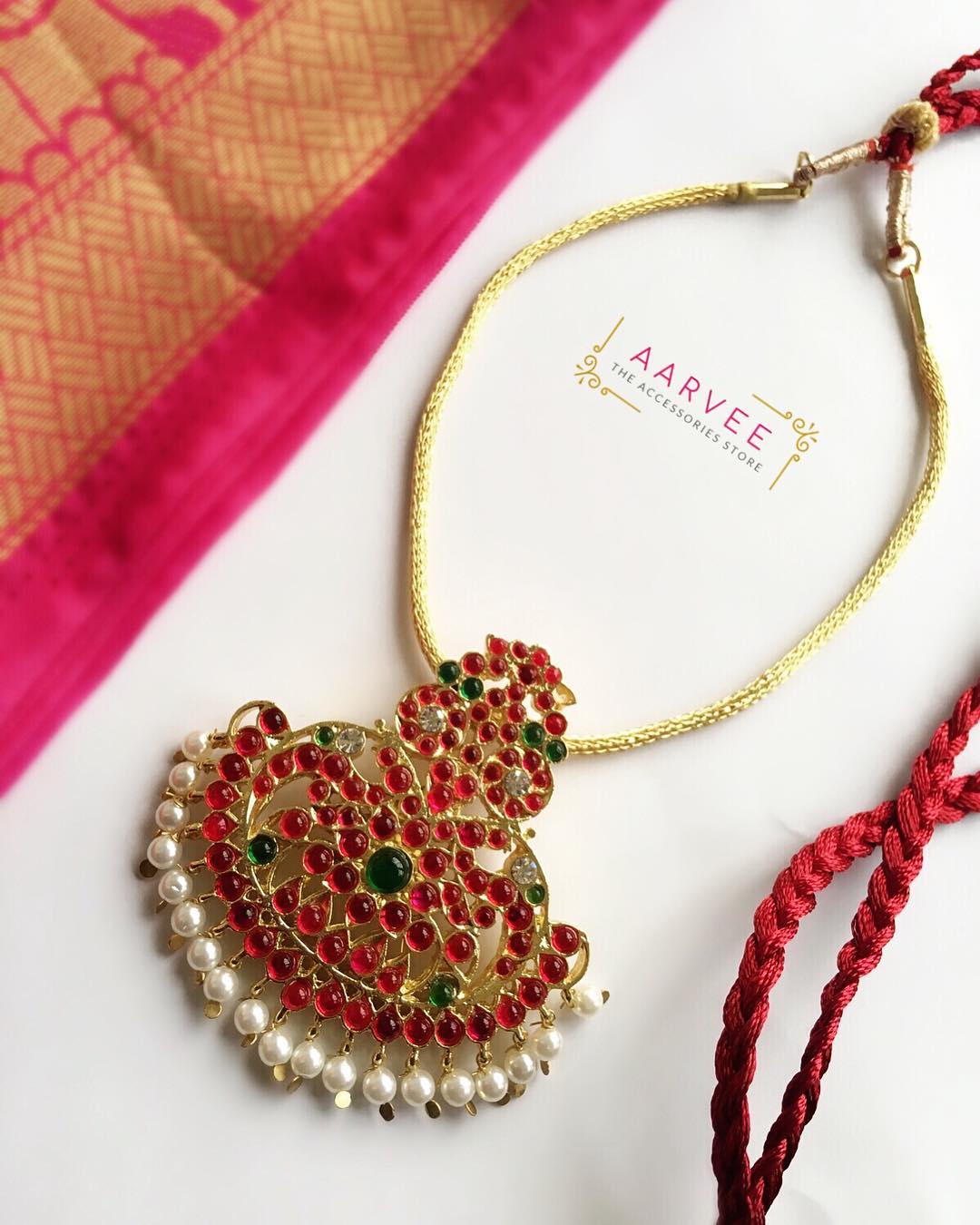 One of those old styles, kemp attigai is extremely popular for decades. This style of the necklace has a thin chain like base and a striking bold pendant in the centre. These attigais are studded with kemp stones. Kemp stones add to the beauty of the traditional attigai. This trend was a top trend last year and we predict that it will gain popularity, even more, this year.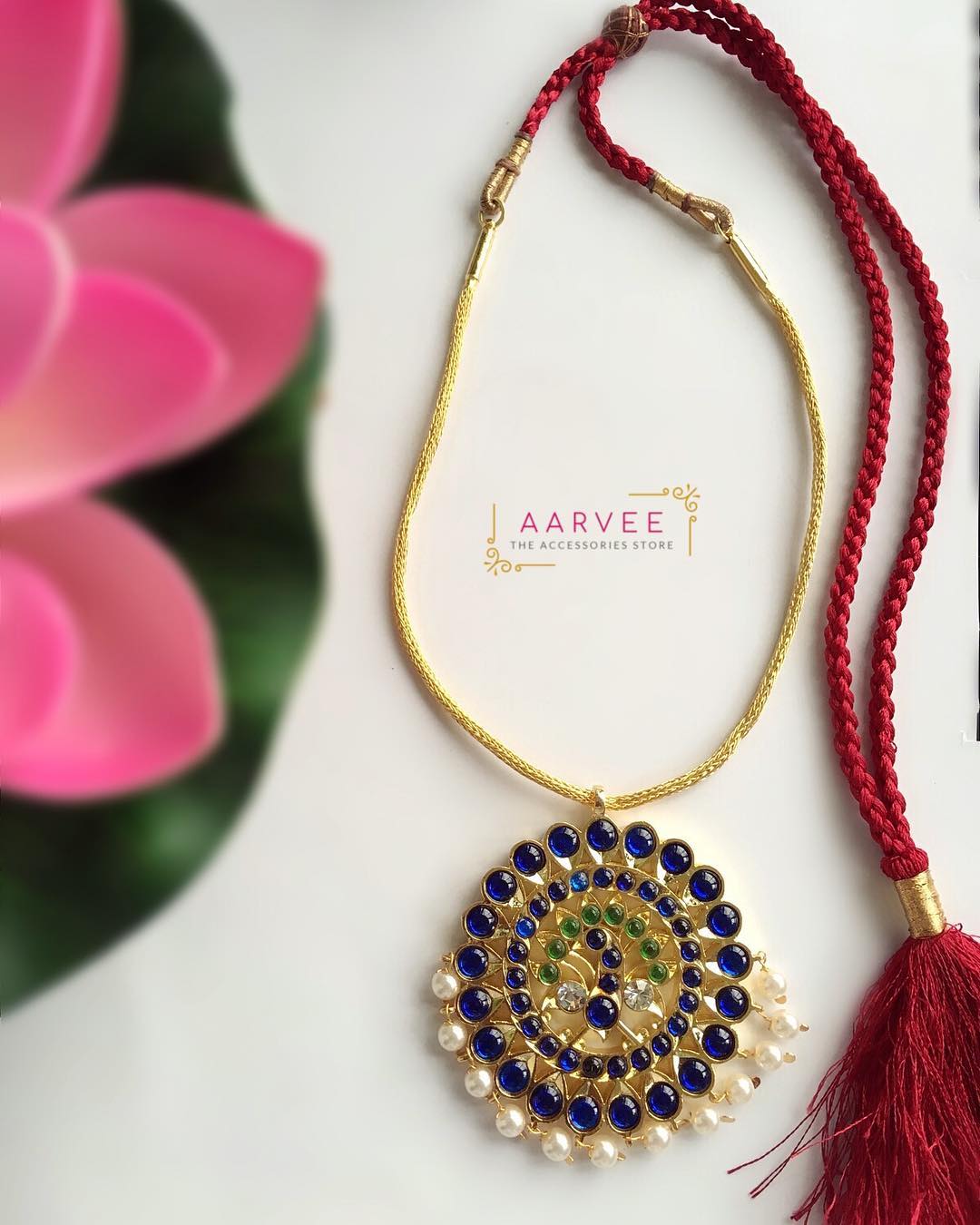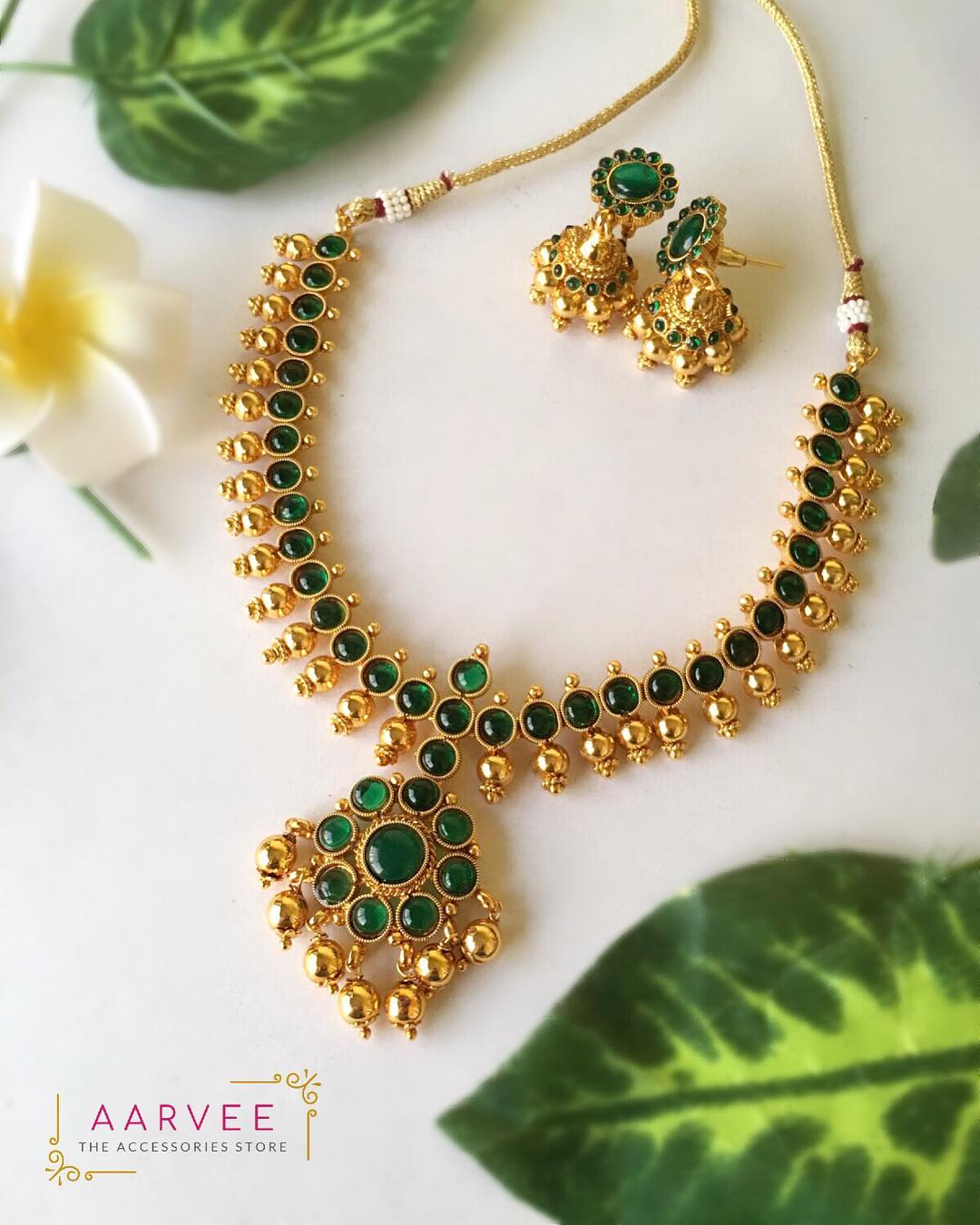 This classic attigai with a Kemp Pendant makes for an elegant party wear jewellery piece! Indian celebs have additionally been seen wearing kemp attigais at different events. Exquisite, regal and with a dash of retro touch, these South Indian adornments are extremely popular among ladies who love to keep the traditions alive.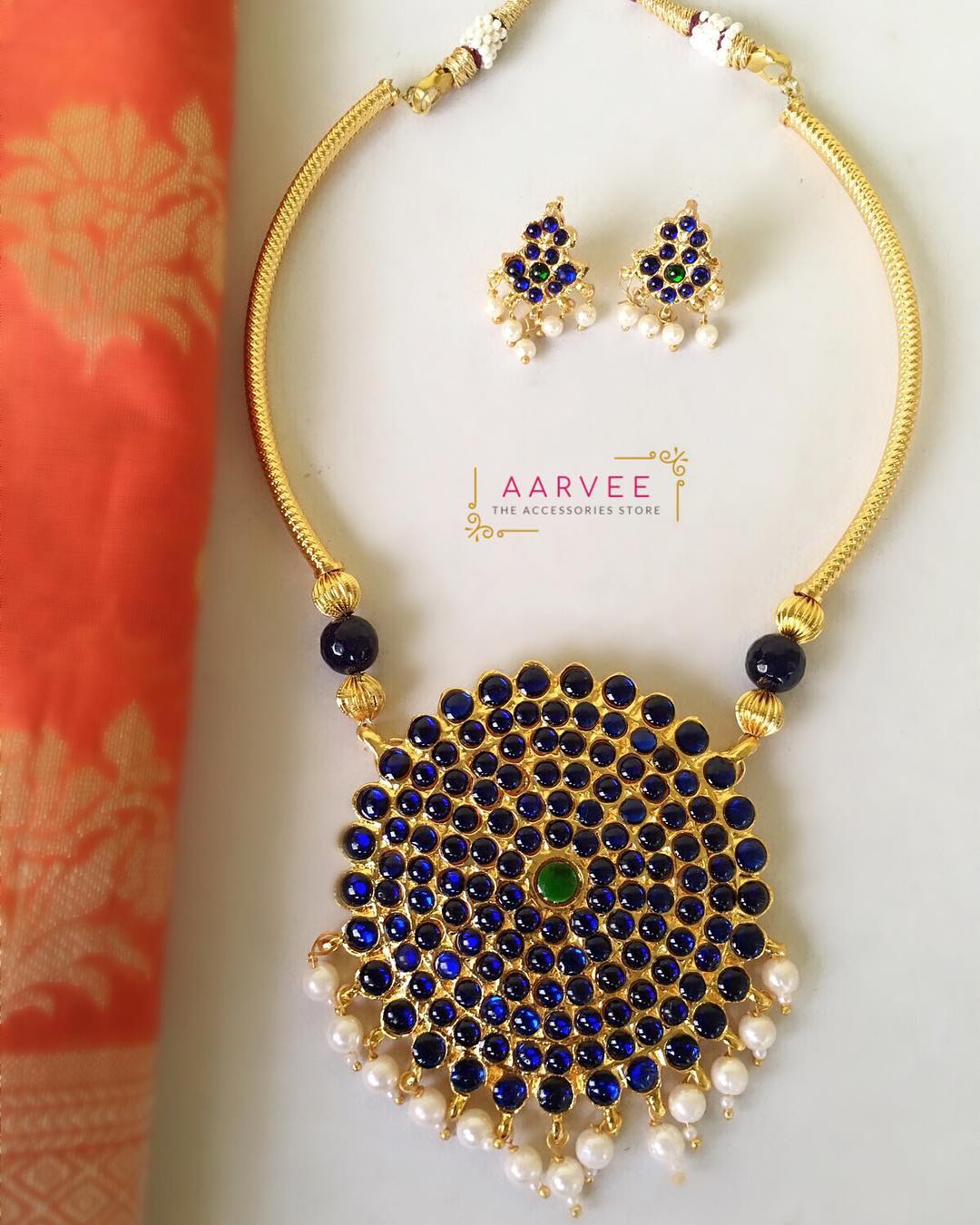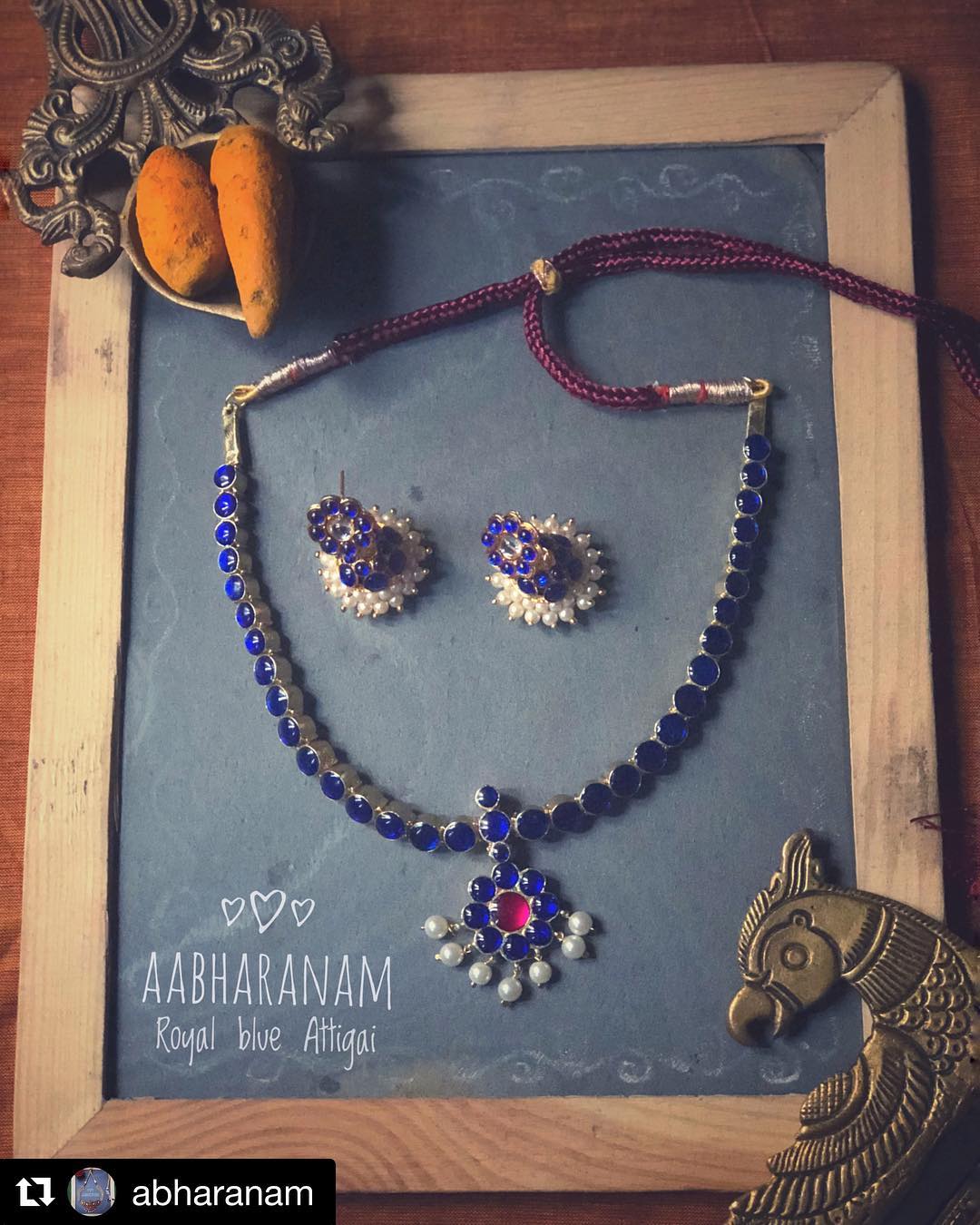 Offering you the handpicked ornaments, crafted meticulously and delivered with care. You can shop from a stunning range of fascinating kemp attigais and other types of jewelry online.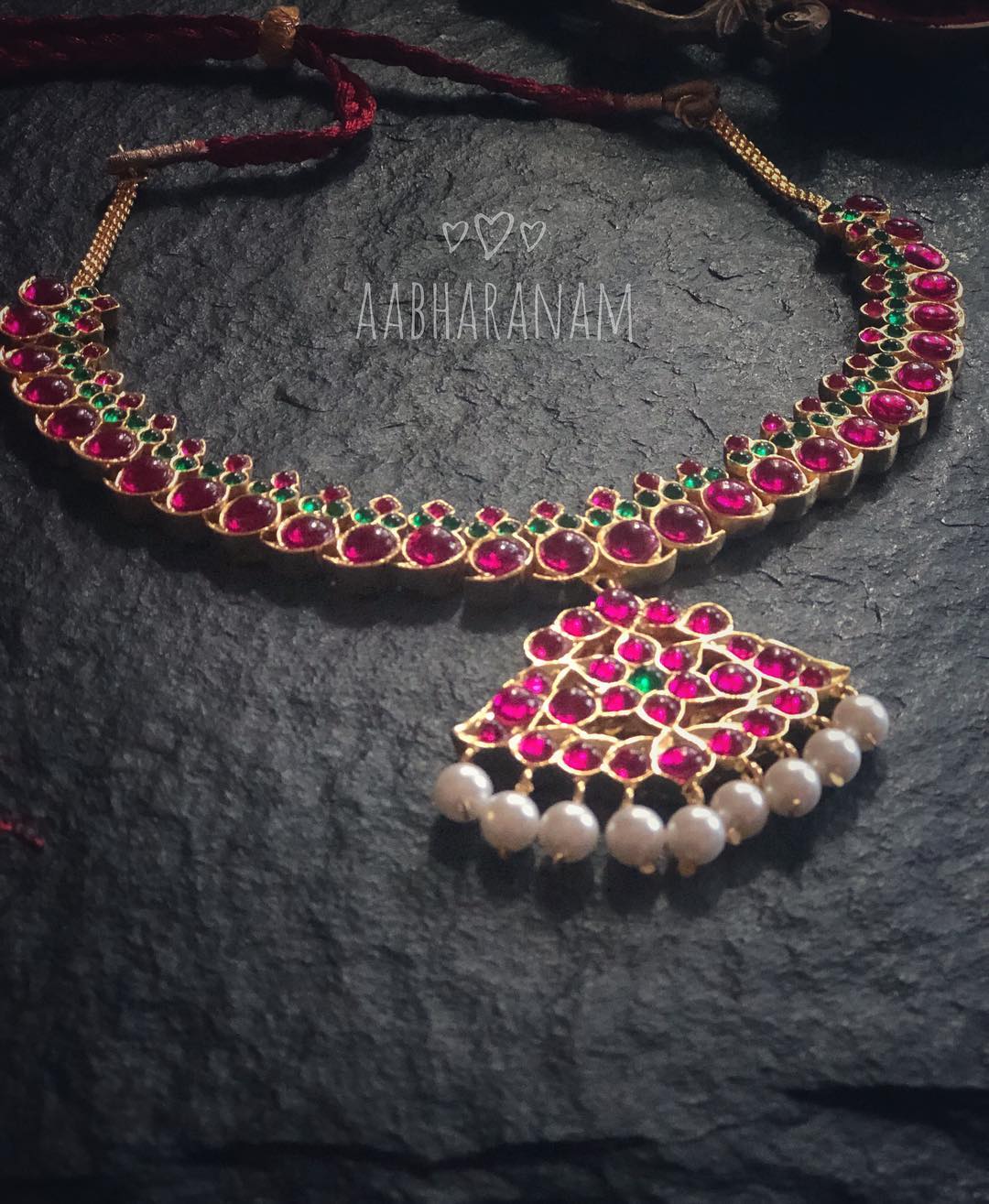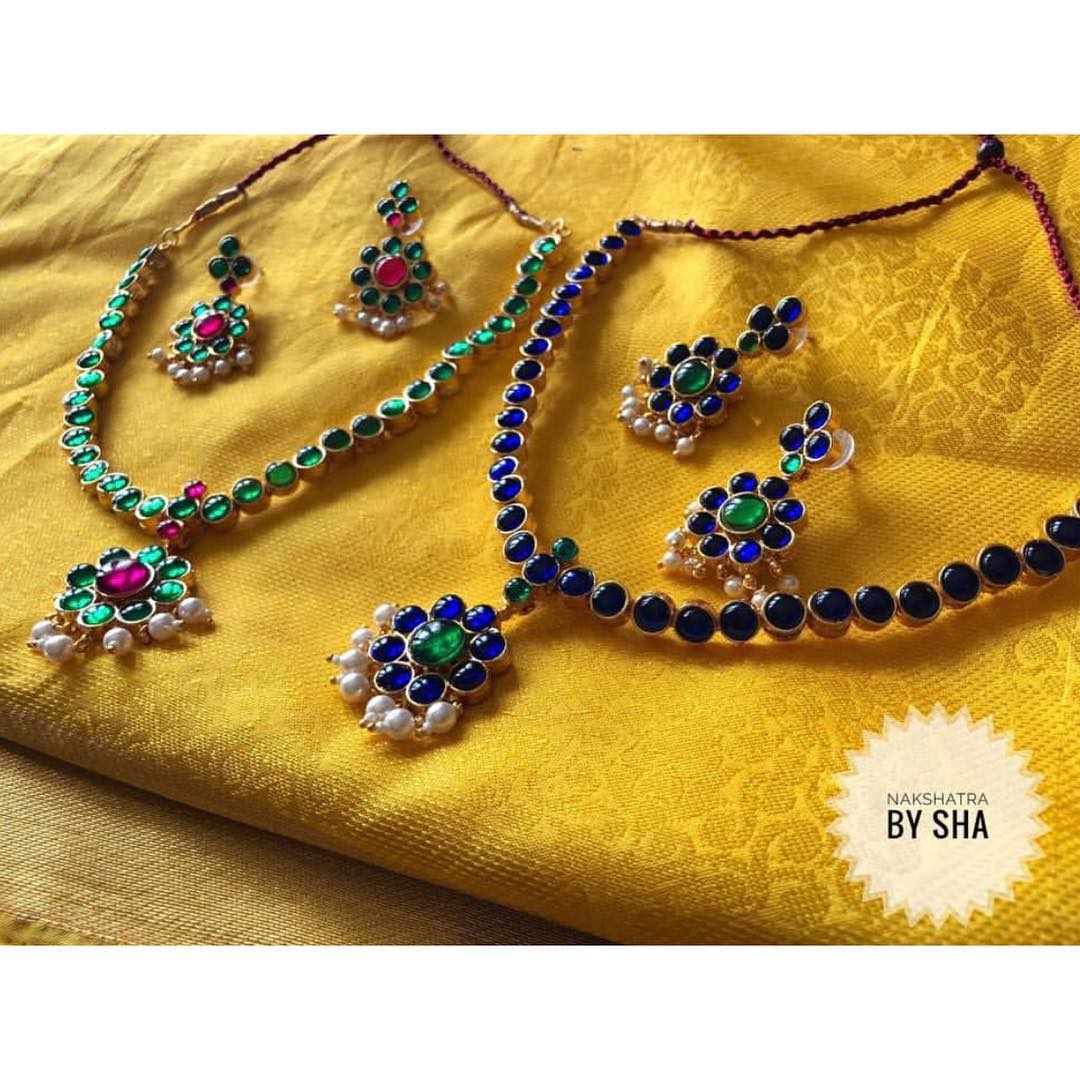 If you like the images featured in this post, please check out the below-mentioned brands for unique pieces of kemp attigai.