Previously used to beautify the god and goddess idols in the temples and later worn by the royal families, Temple Jewelry has always been an integral part of a South Indian lady's looks including her wedding day. Attributable to its attractive charm, it has additionally paved its way to many other ladies' jewelry box.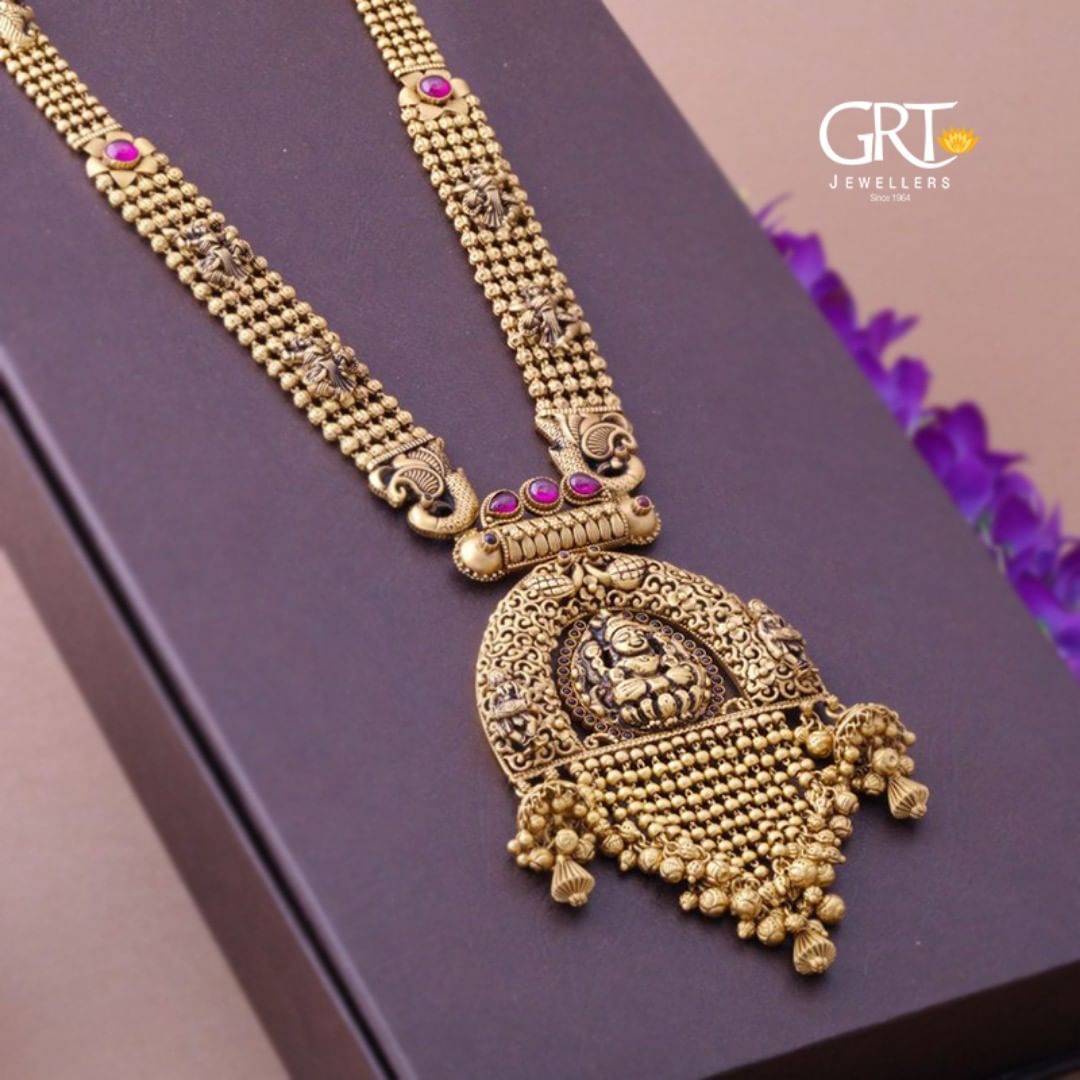 Temple jewelry pieces come in a host of designs and motifs. They are traditionally made in pure gold and other metals encrusted with semi-precious and precious gemstones like emeralds, rubies, pearls, and diamonds.
The magnificent look of the temple jewelry which began in the ninth century shapes an important part of South India's cultural legacy. It has picked up a great deal of prominence among ladies and adds divine touch and uniqueness to their look.
Regardless of whether it is a small ring or elaborate coin necklaces or stunning jhumkas, ladies are pairing these impeccable pieces with their attires. So should you! This is the reason we have made a quick guide on carefully chosen brands that you can shop from for your D-day look. Check out some of the best gold temple jewelry from these brands: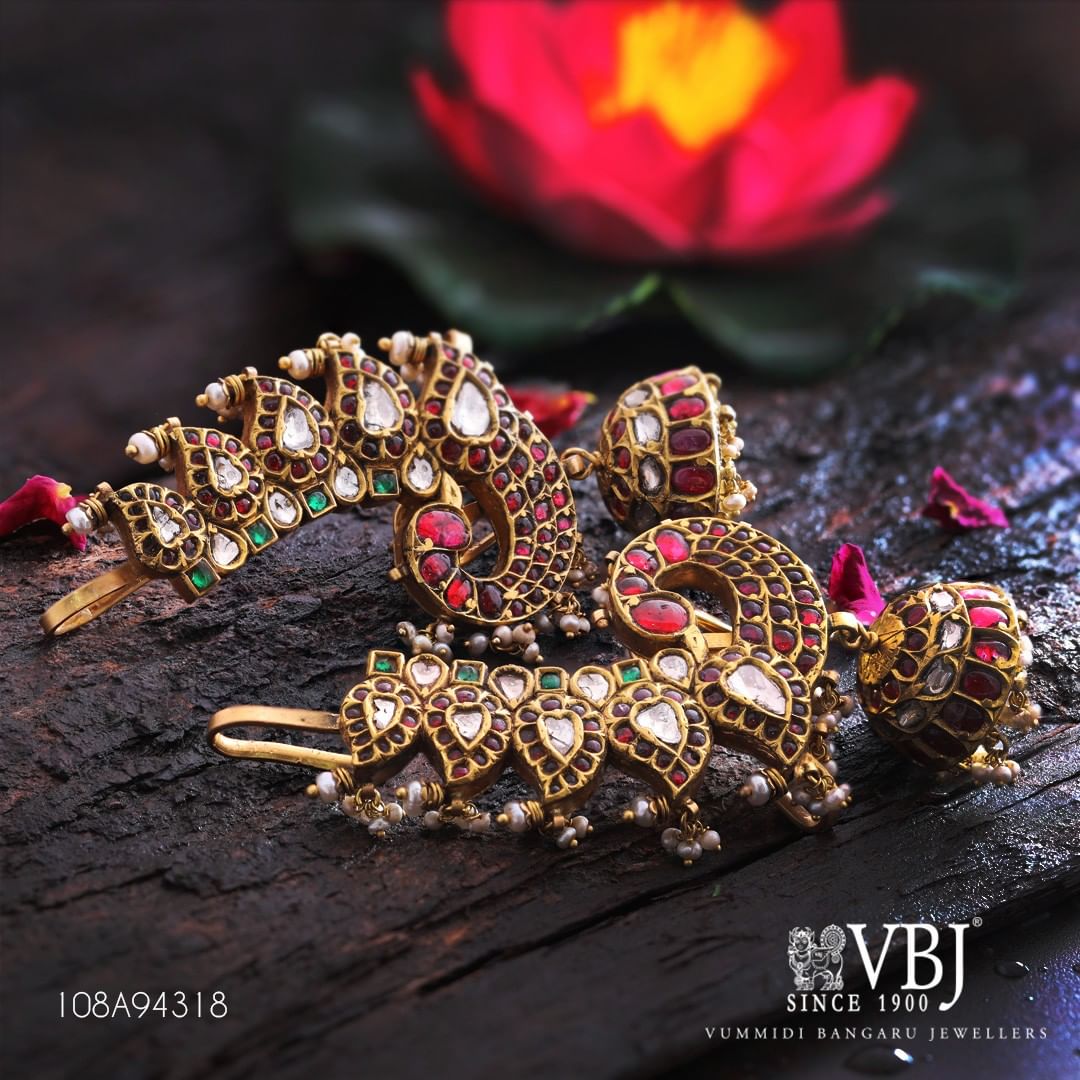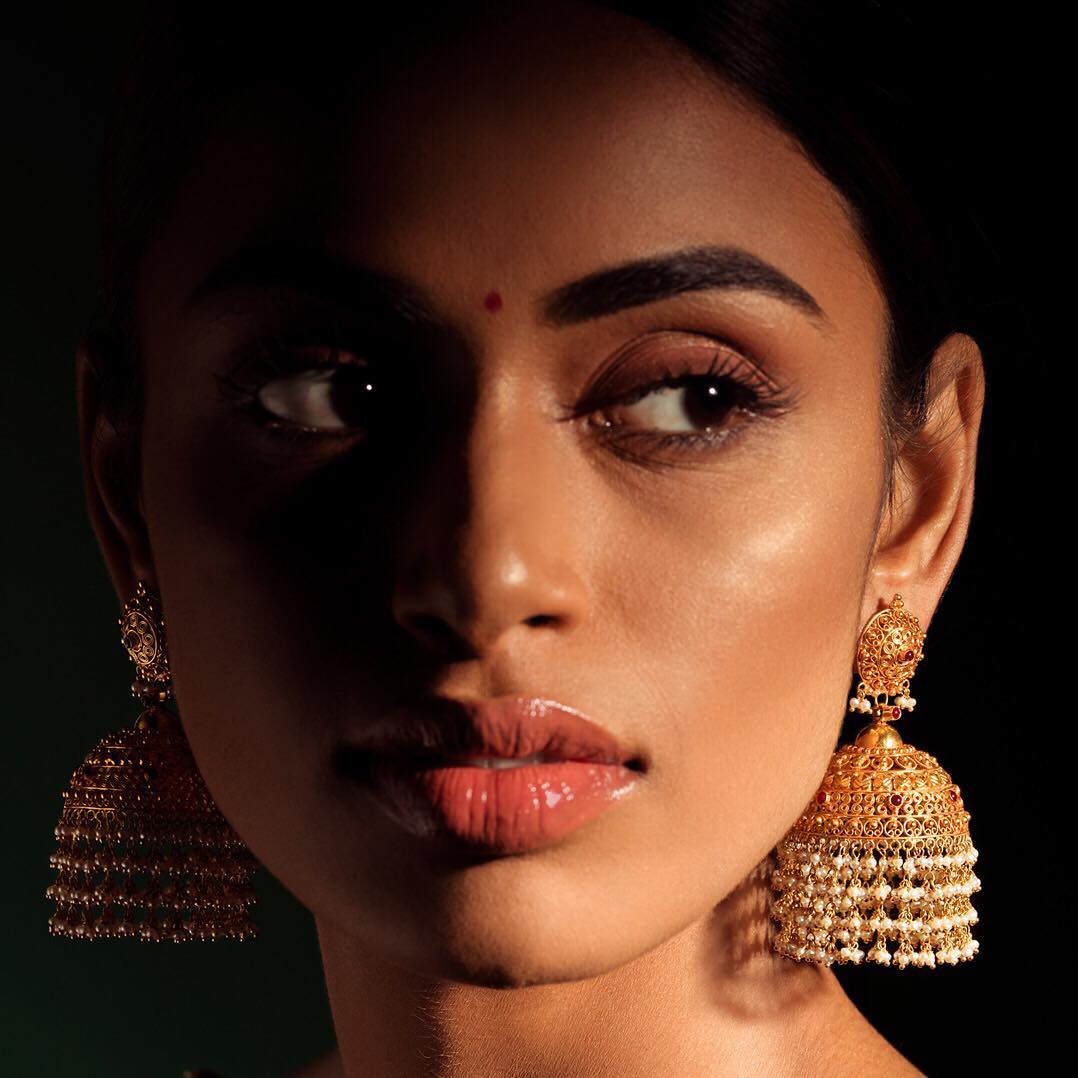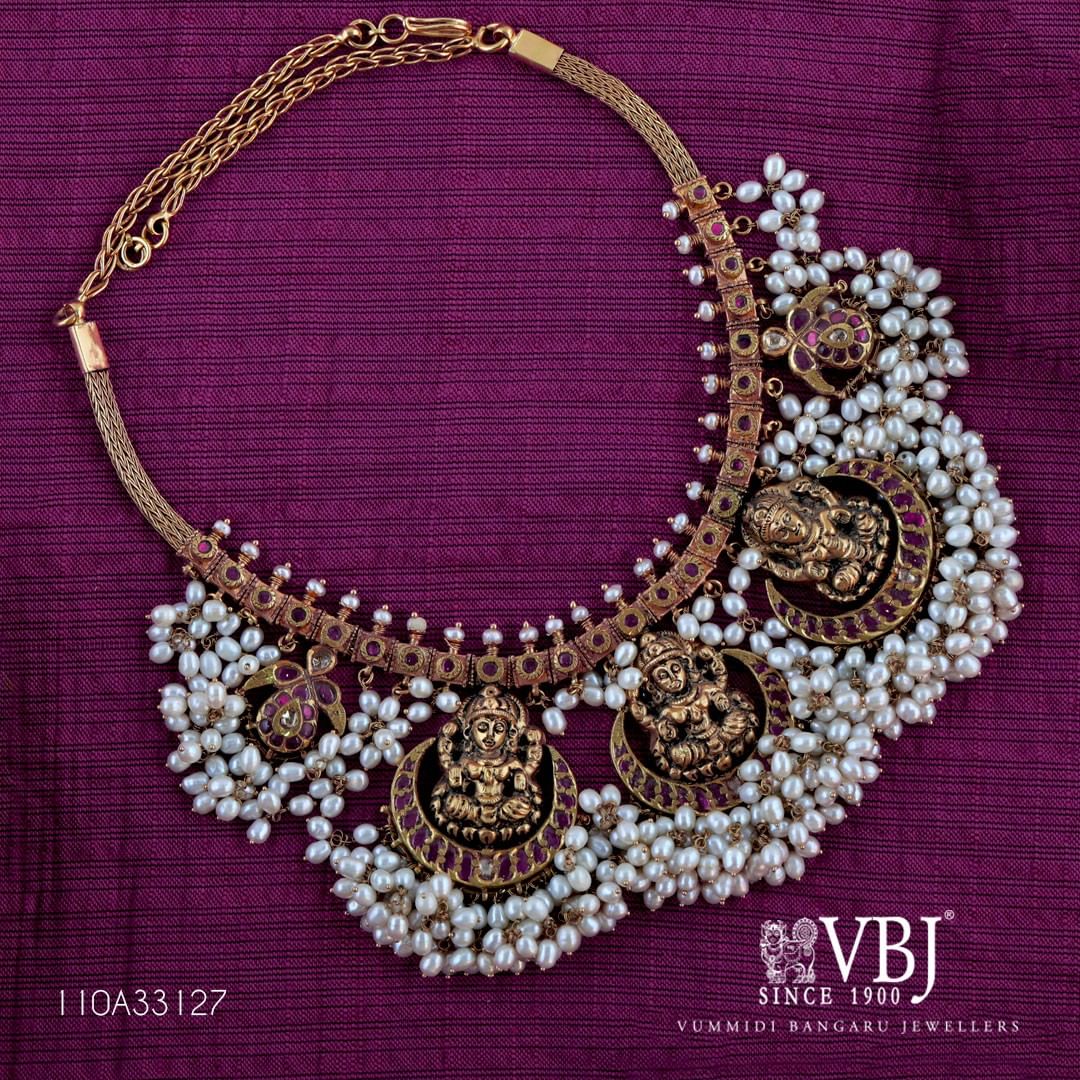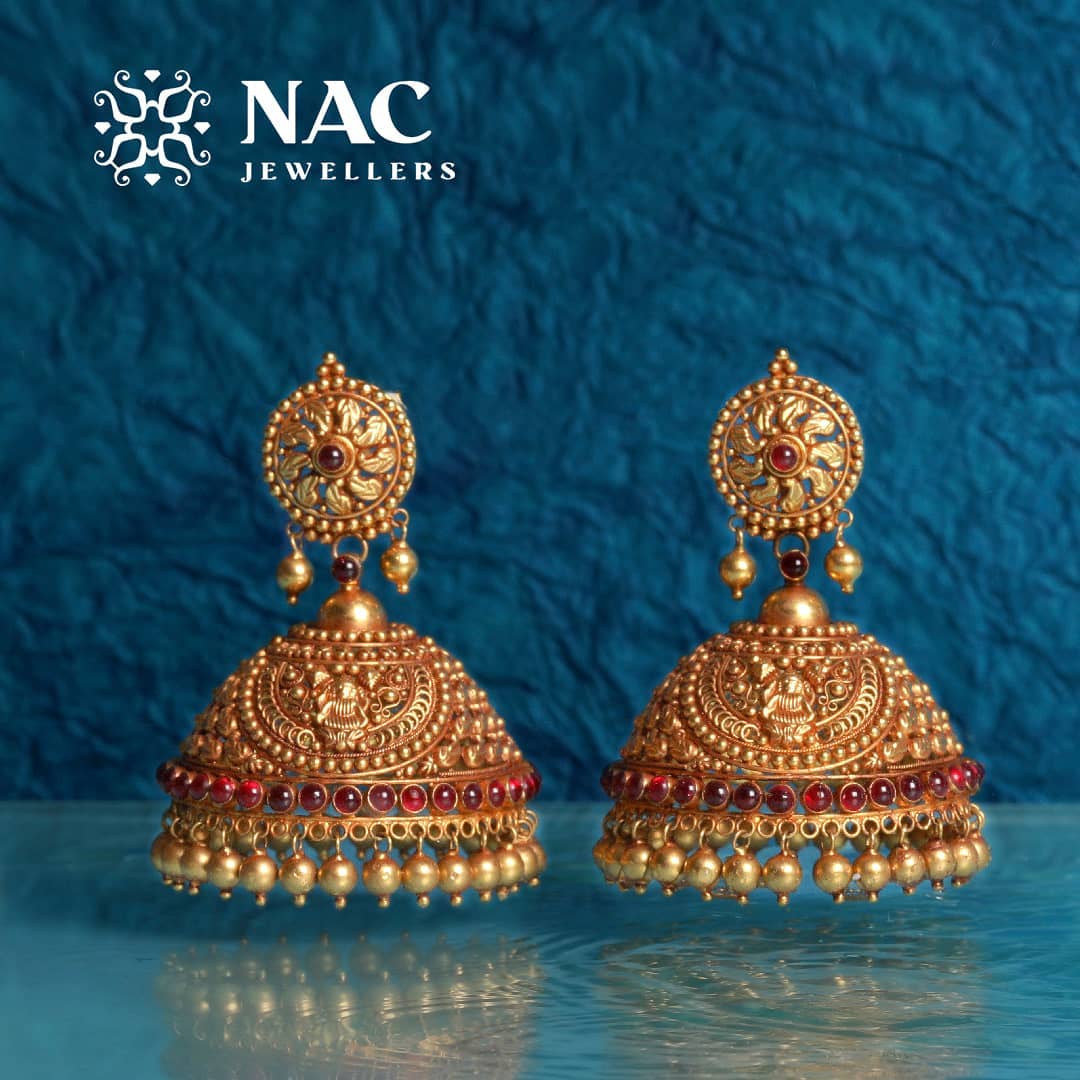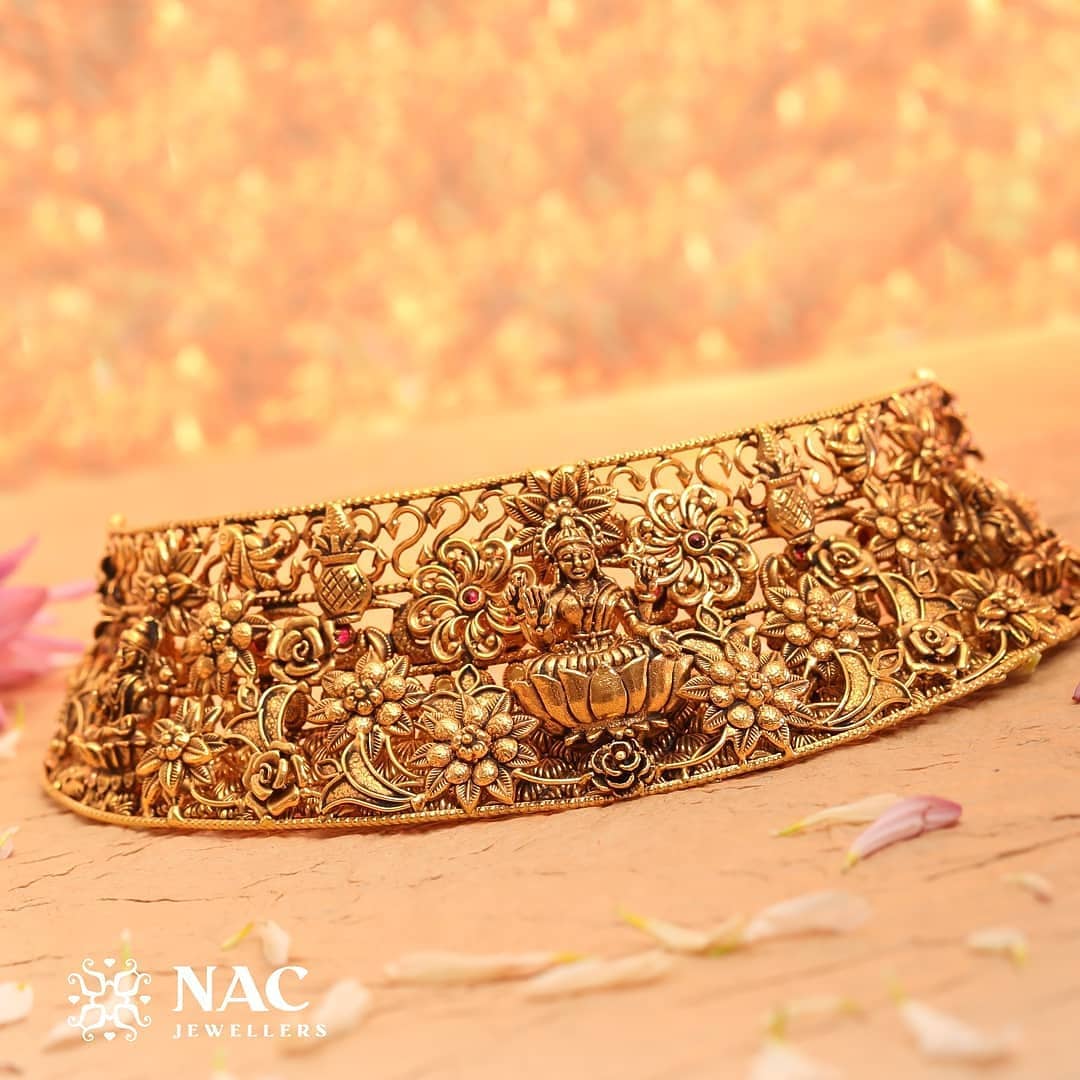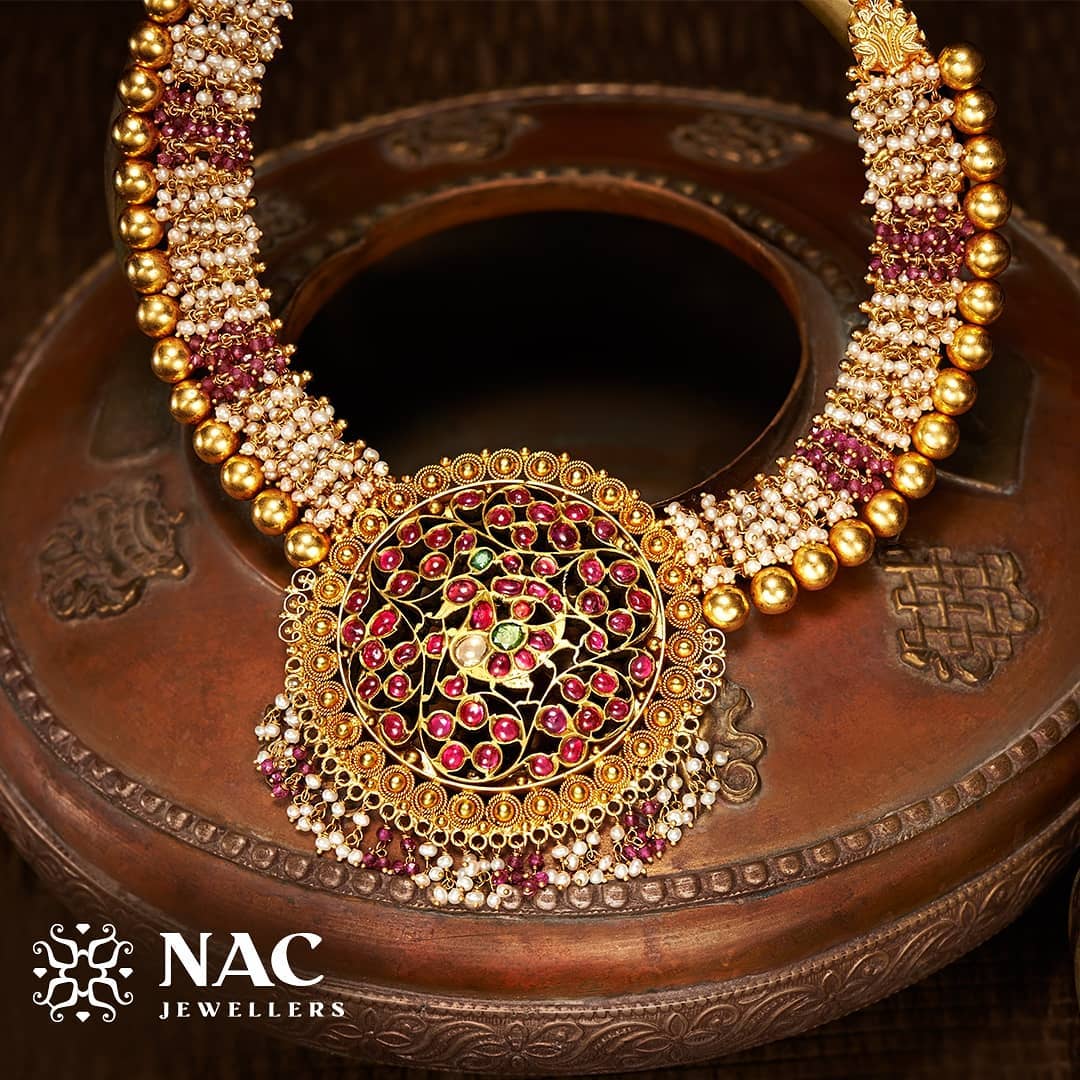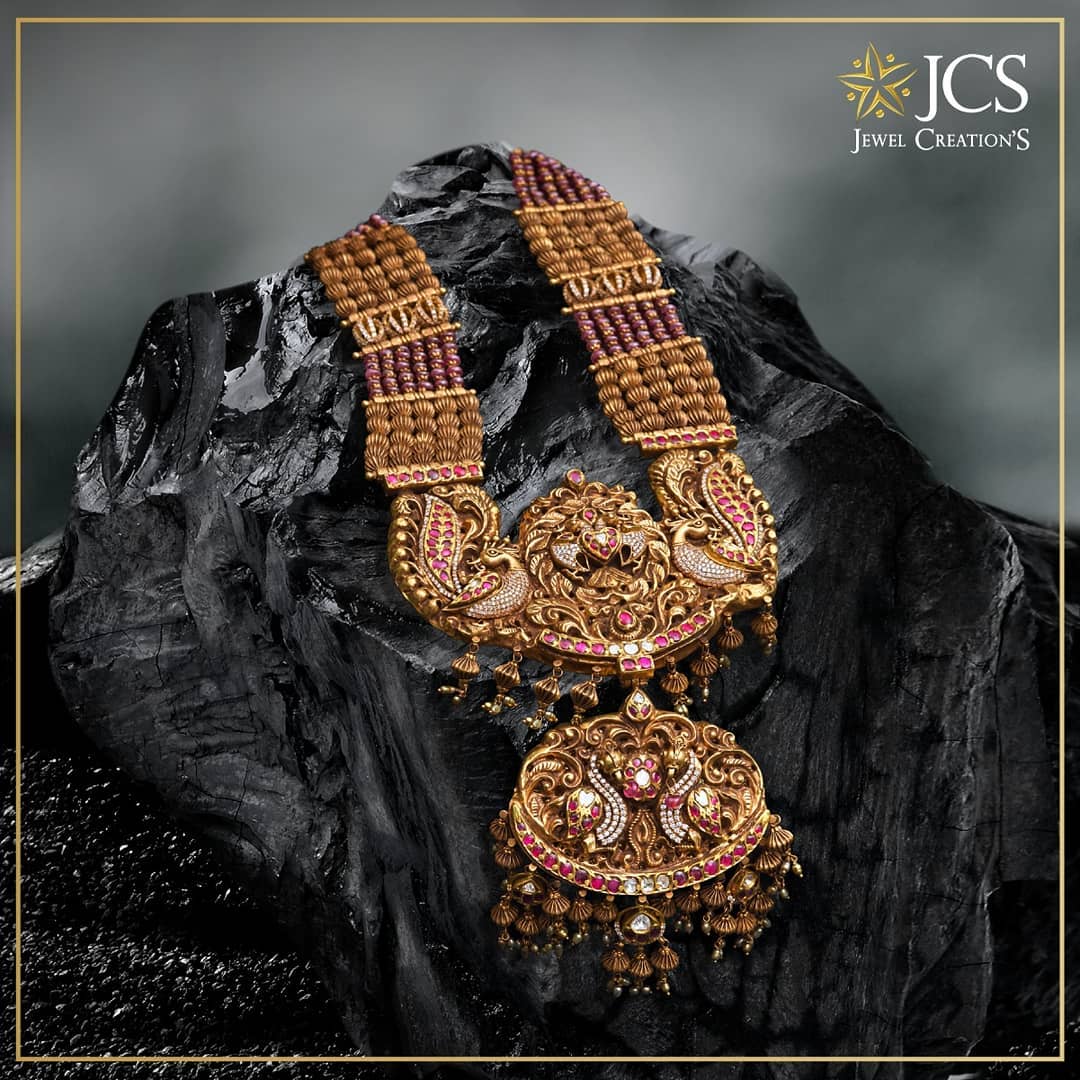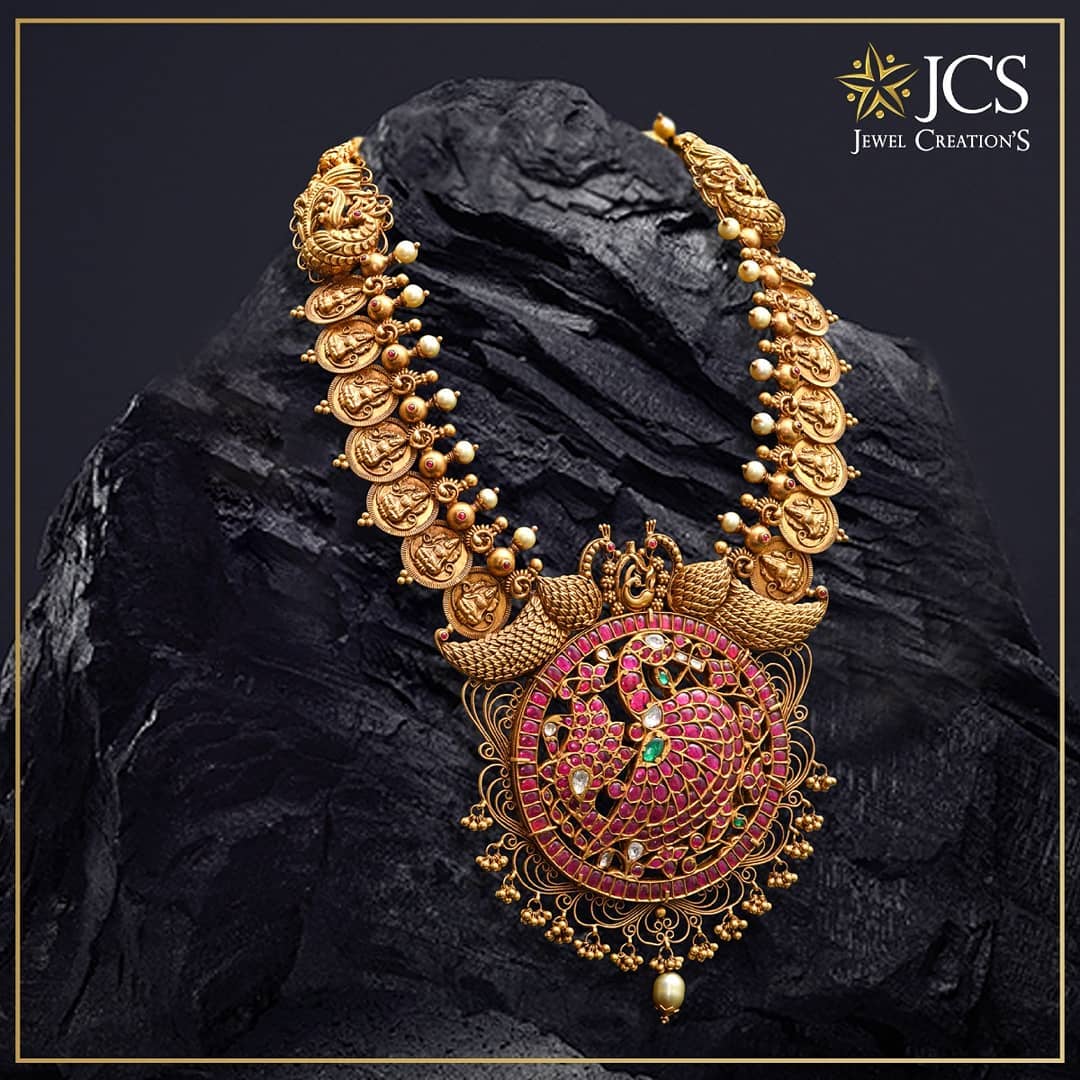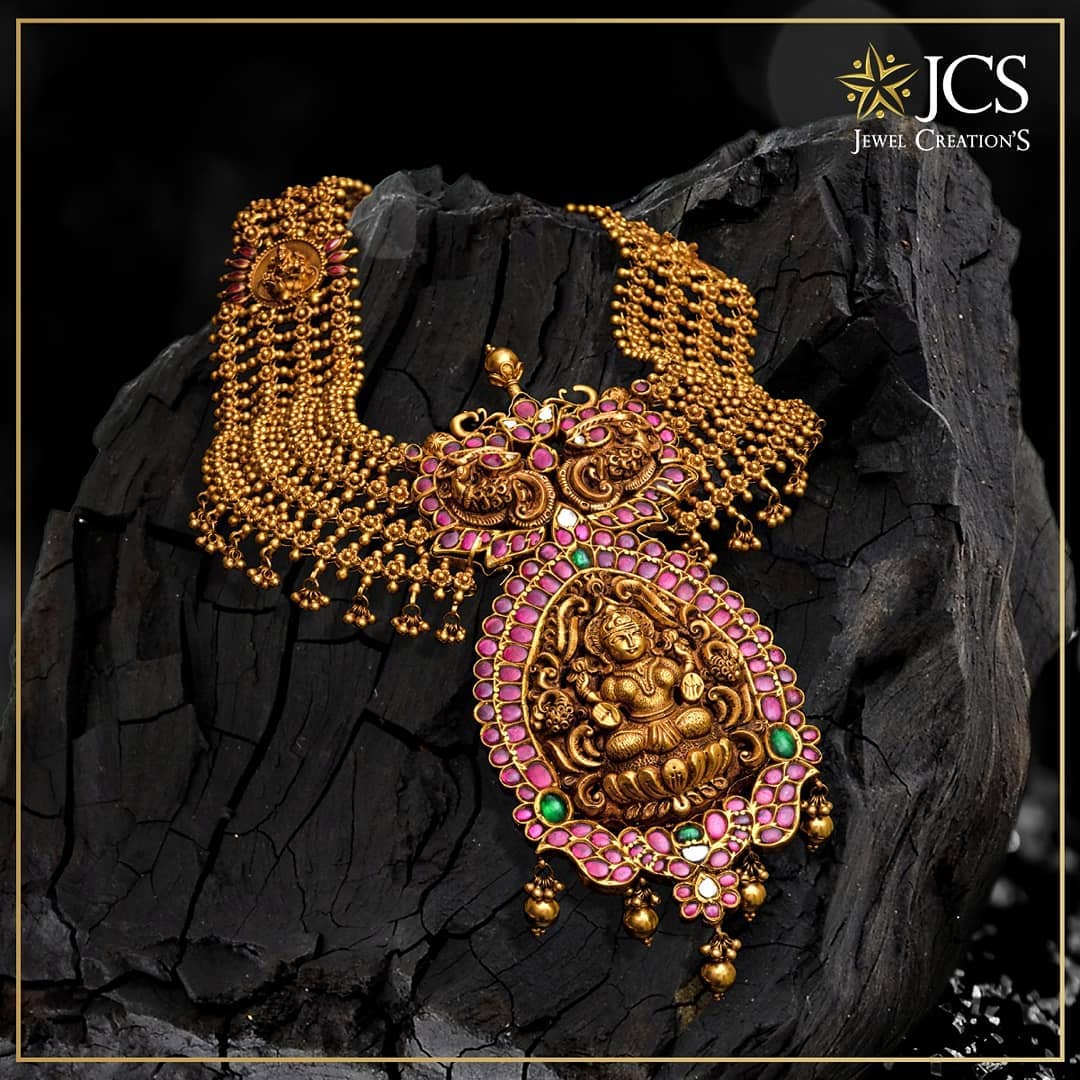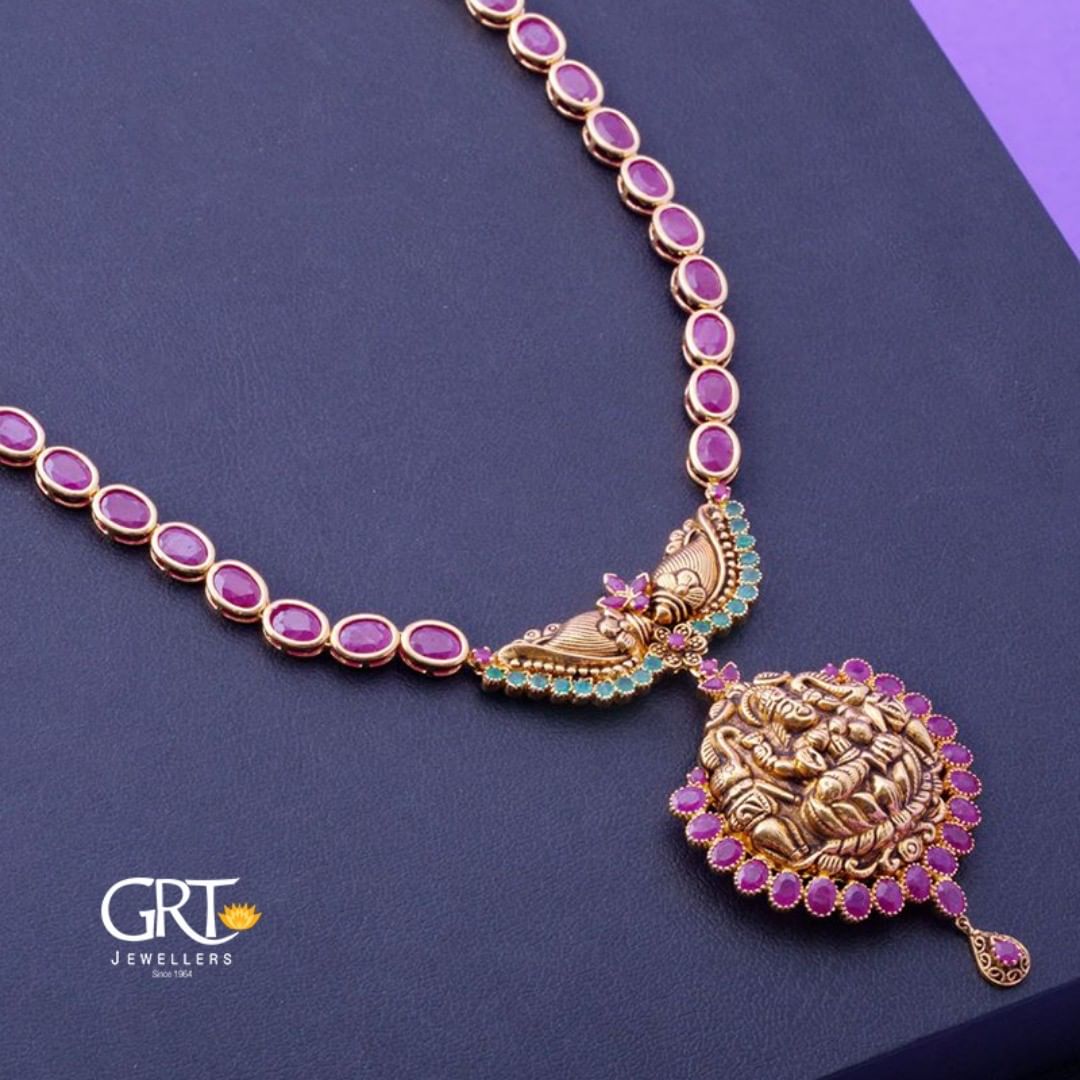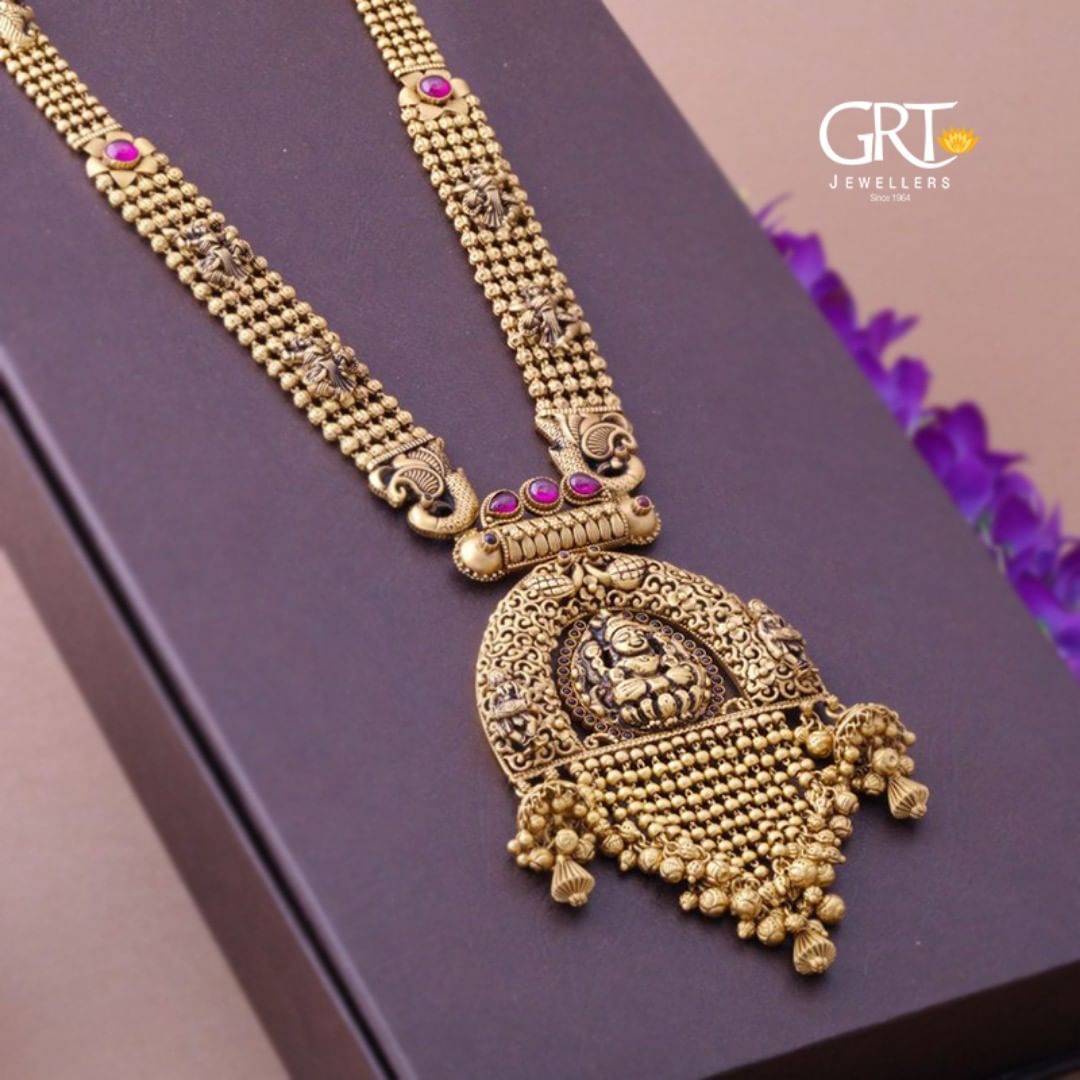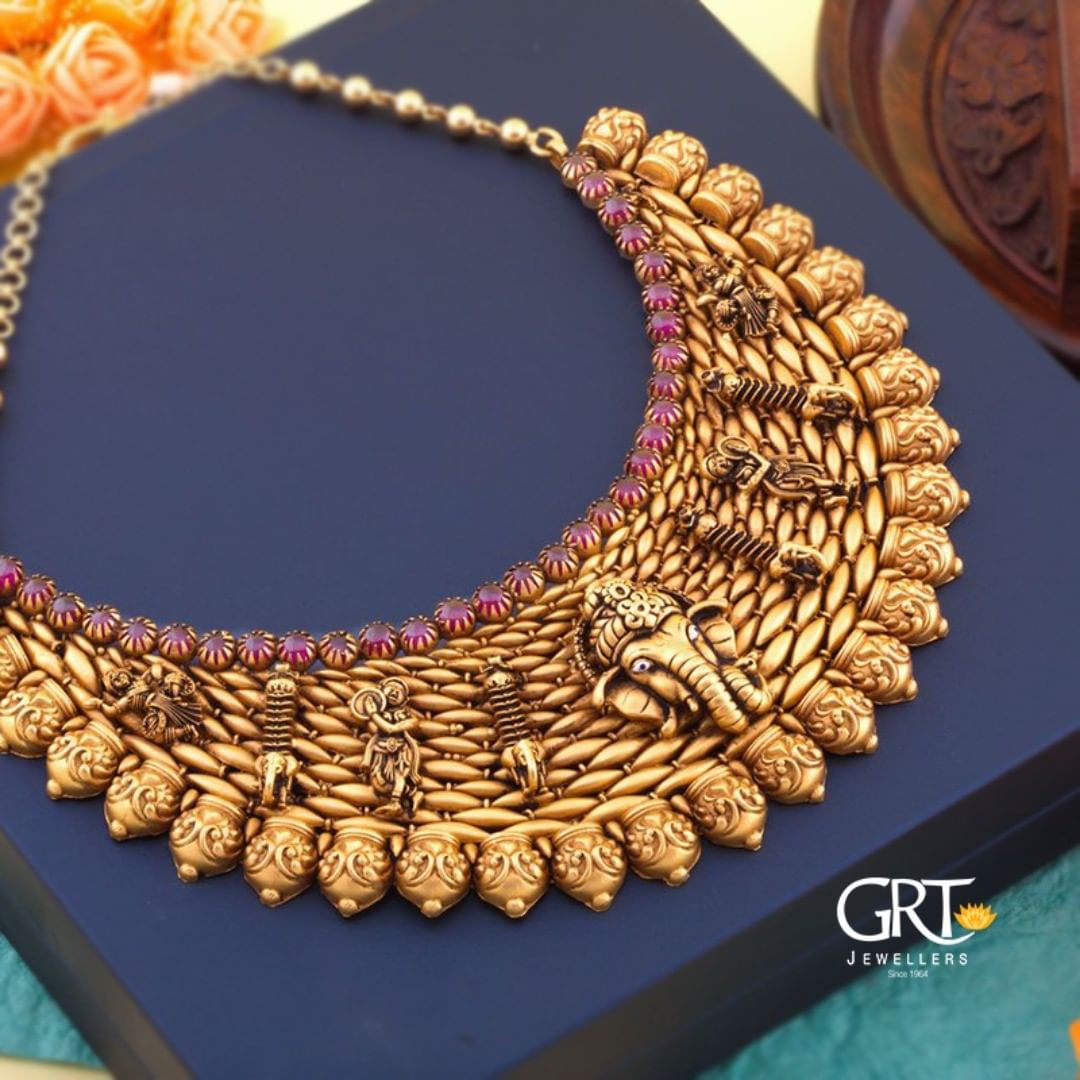 Making your search simpler, we have listed down these Jewelry brands that we love. They are simply the best and raging big time in the field of temple jewelry and are certain to make your hearts flutter. Go check them out ASAP and let the shopping started!
Below are four brands which offer excellent gold temple jewelry collections: