Silver coin necklace designs are something that's topping the chart in trending Indian jewellery. Silver coins with beautiful deities figures engraved in it make a stunning piece of jewelry. The coin neckwear sets come in different sizes and pattern like long haram sets, choker necklace, multi-layered, etc.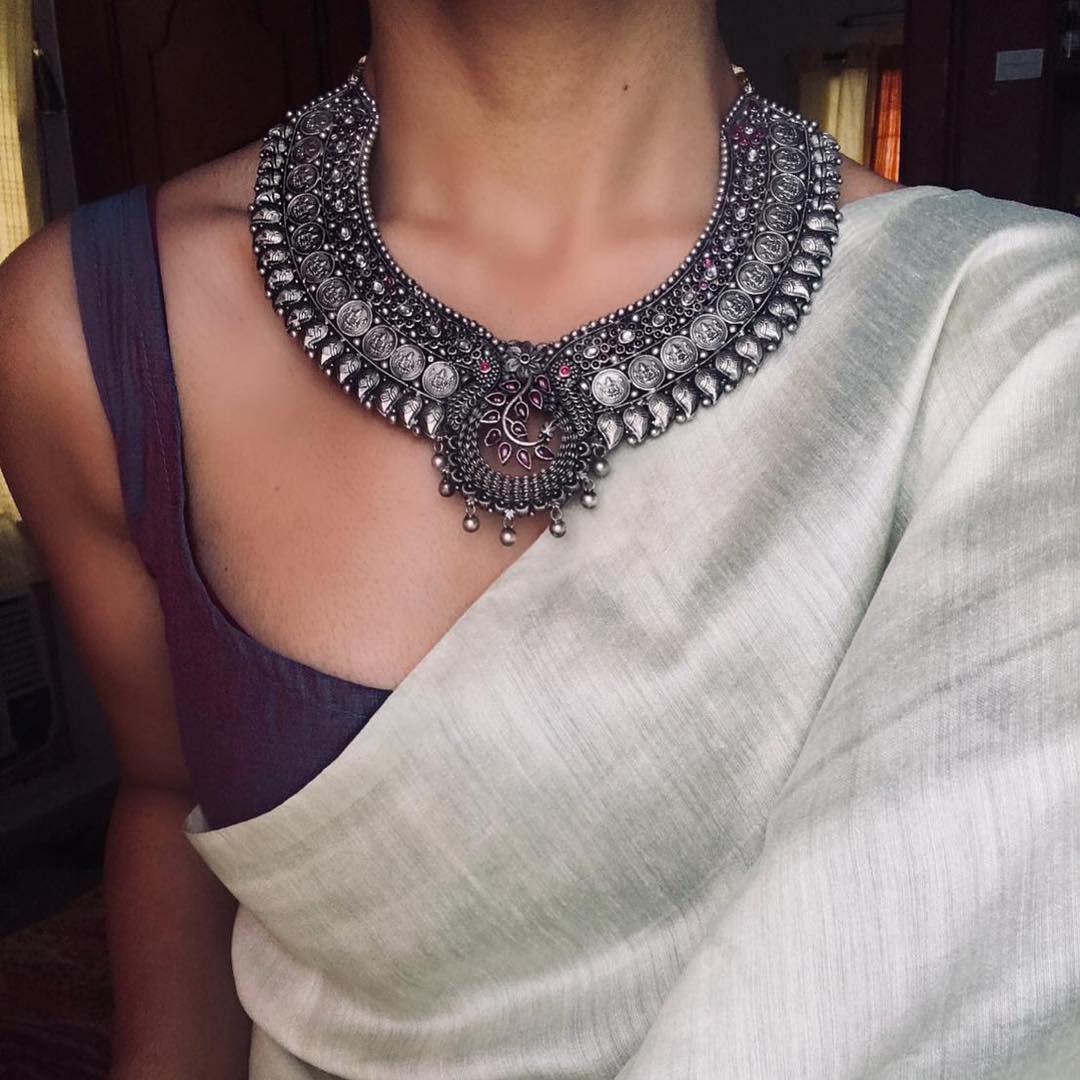 One can find infinite designs in coin necklaces. Various brands produce unique and attractive silver coin neckpieces by adding a touch of colored stones to it or by incorporating other gems like Kundan or pearls to it. These necklaces give a very traditional and culture intact vibe to the wearer and hence women love to wear them with their saris.
Apart from sarees, these jewelry pieces also go well with Indo western outfits and you can get the perfect Boho look. Coin jewellery has been an integral part of South Indian jewellery. The fact is that South Indian ladies love silver coin necklace as much as their traditional gold jewellery.
If you are searching for the best collection of traditional silver coin necklace then you can check out the collection from these 3 brands given below: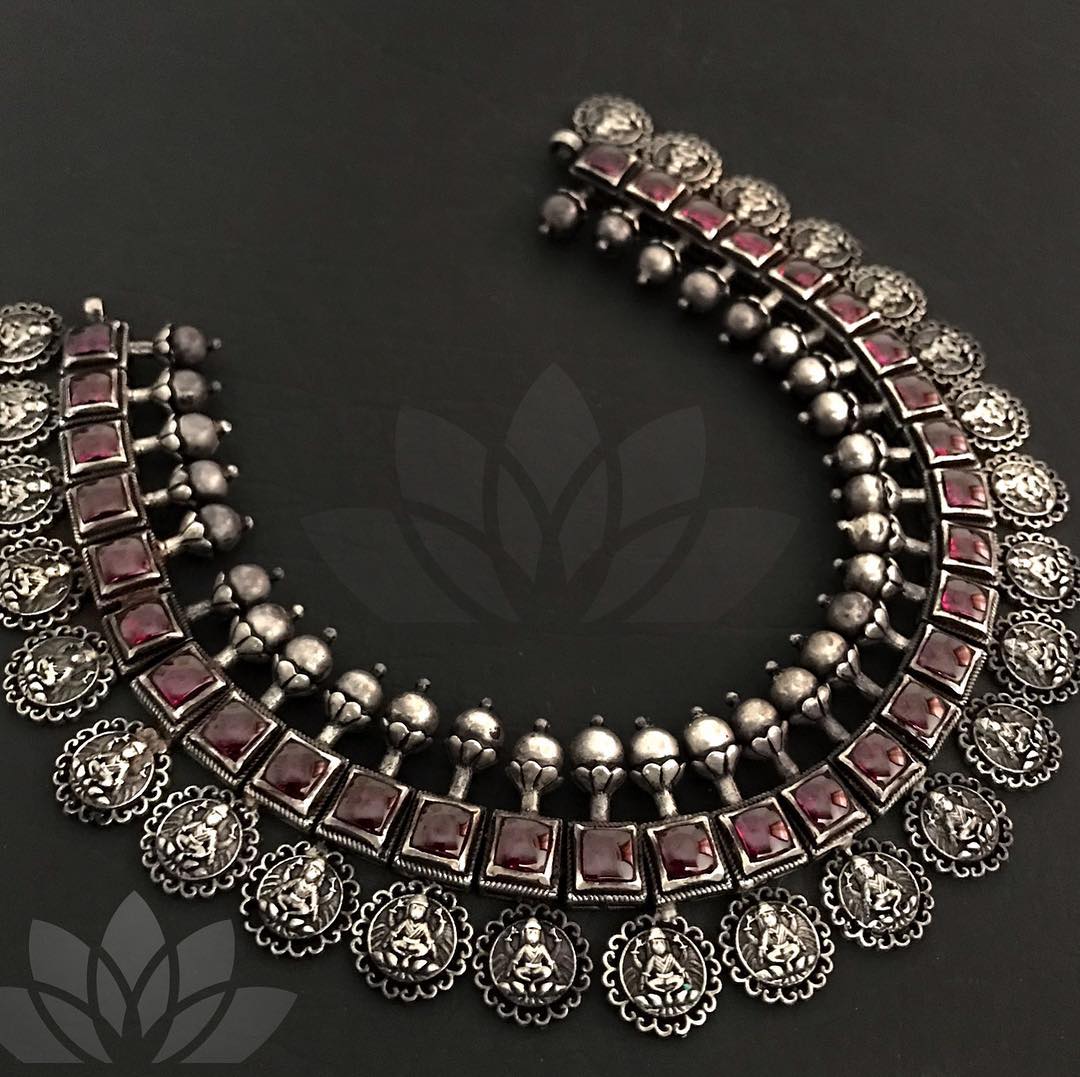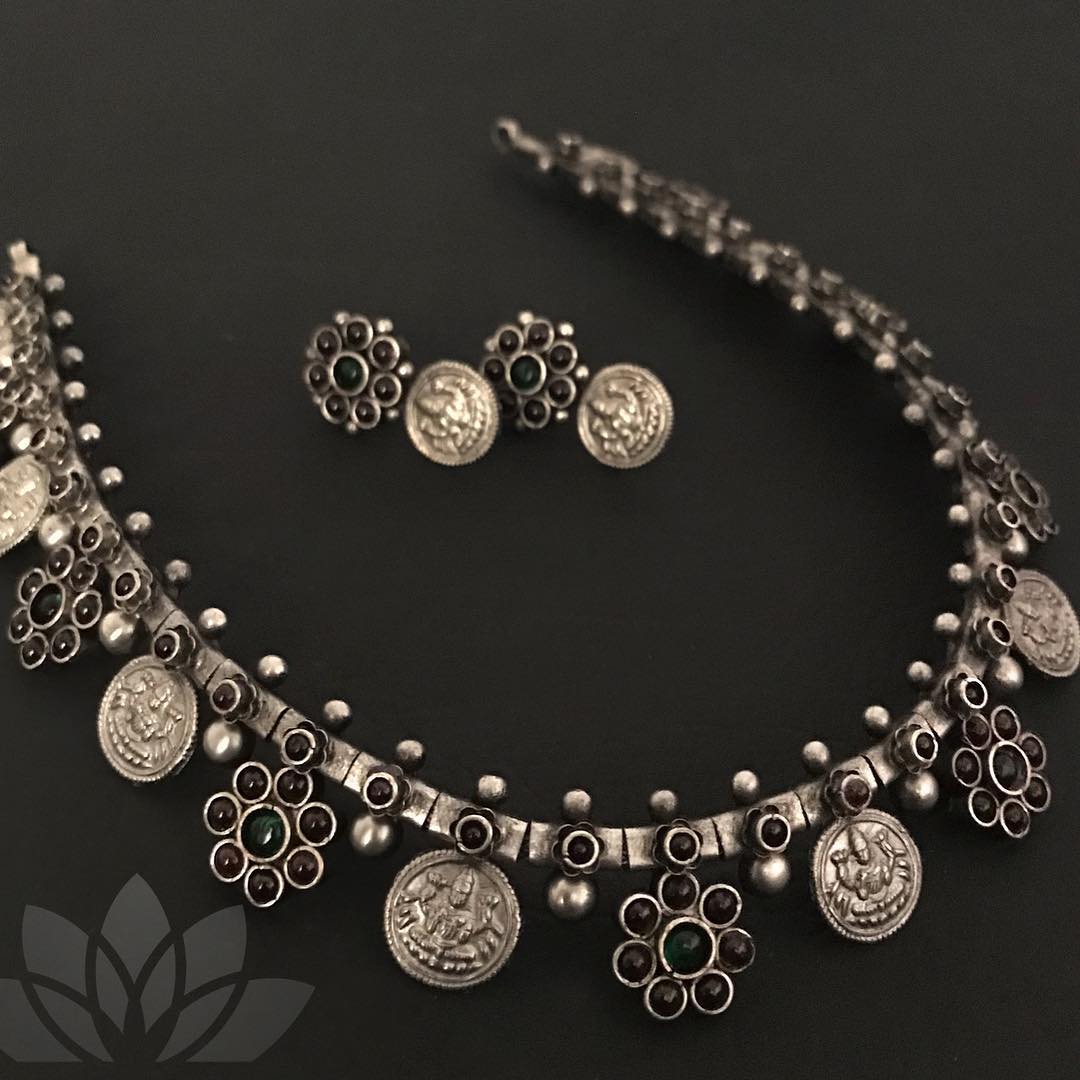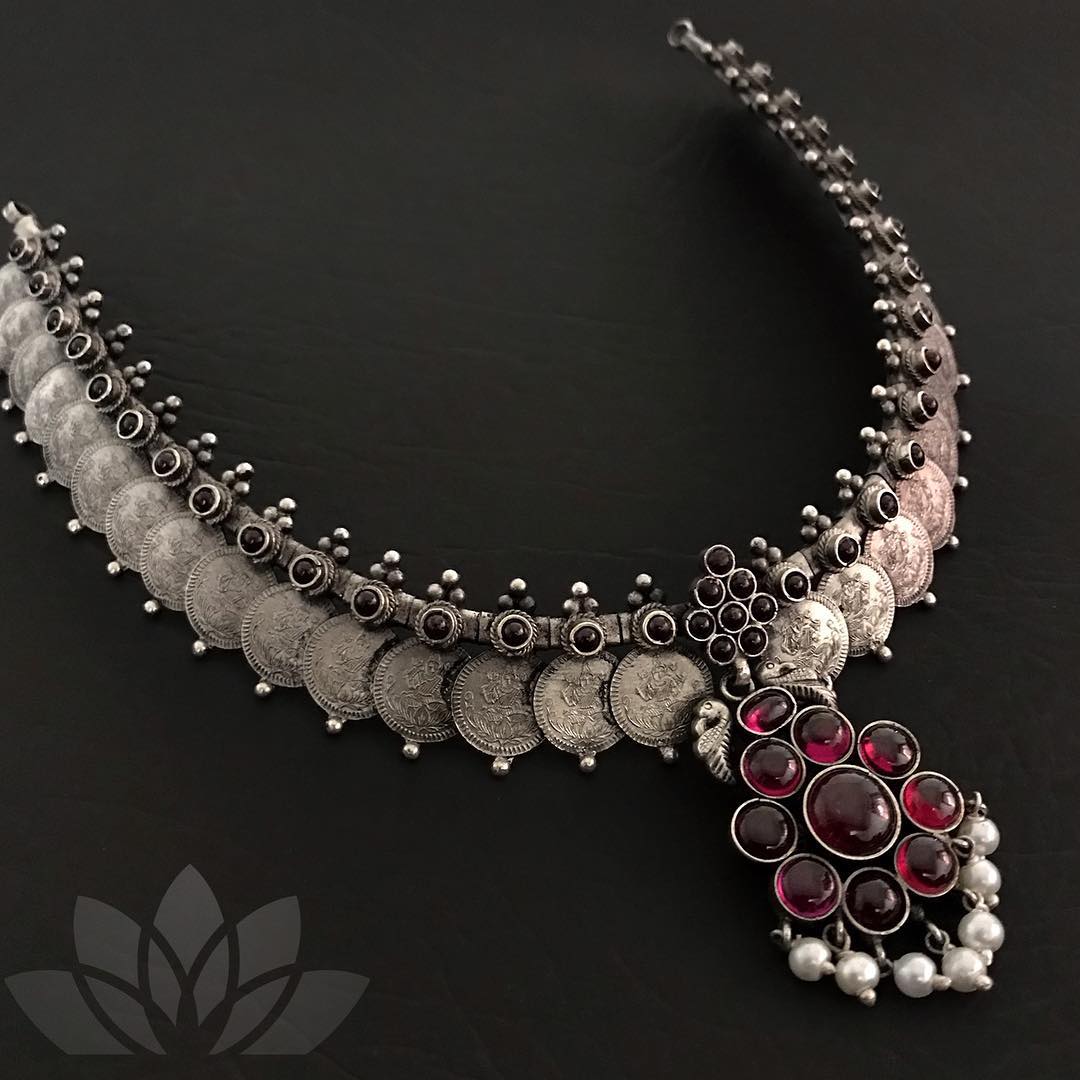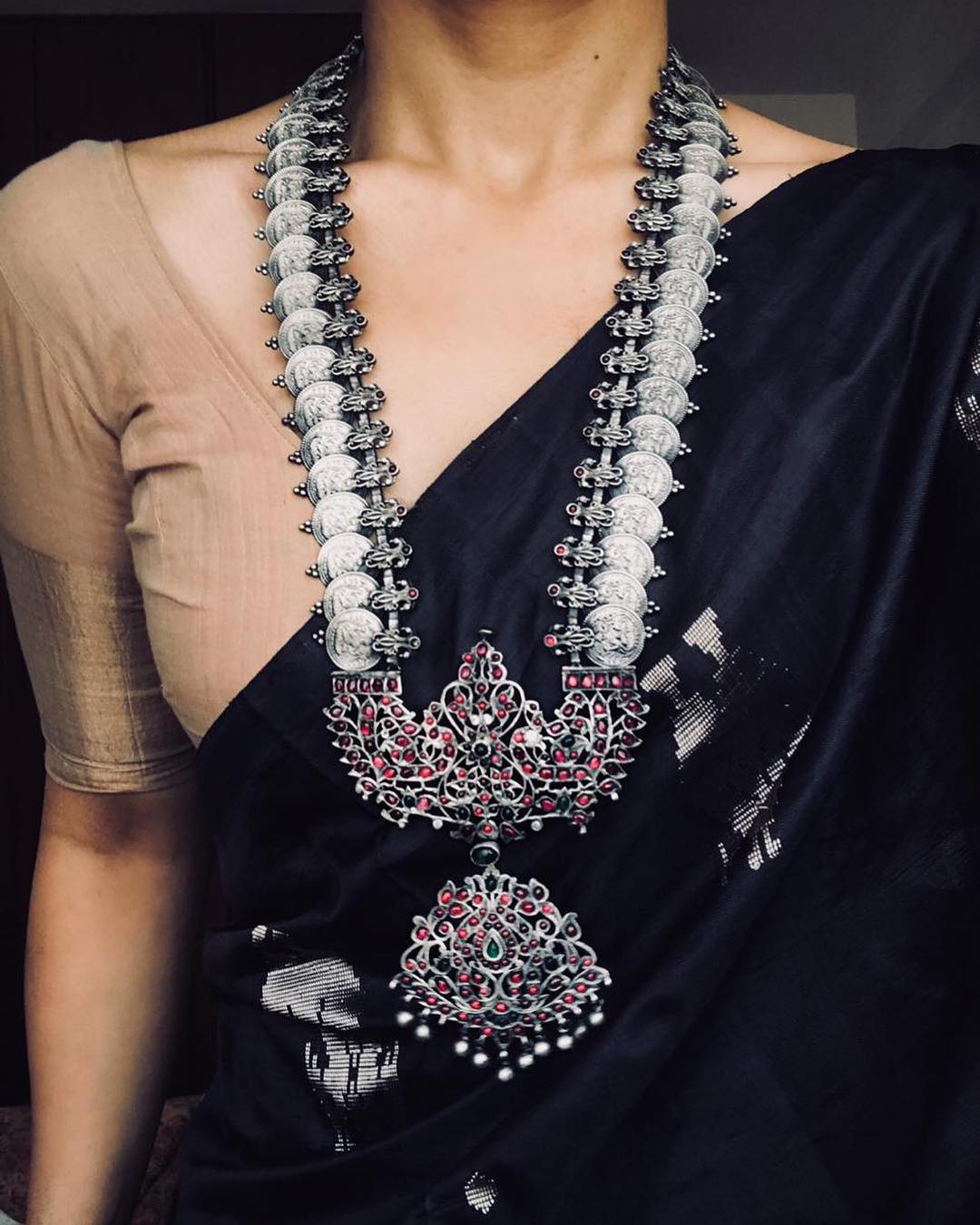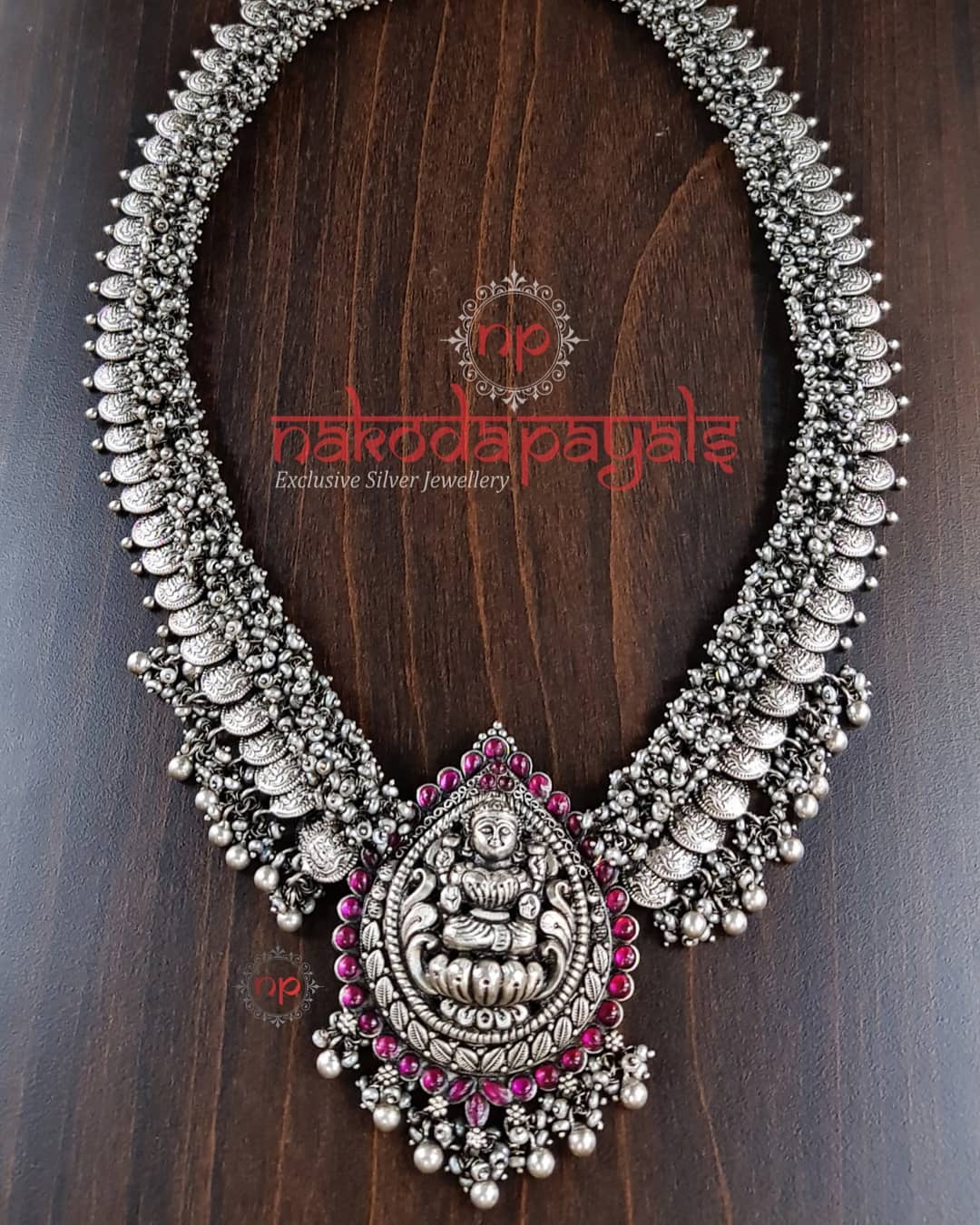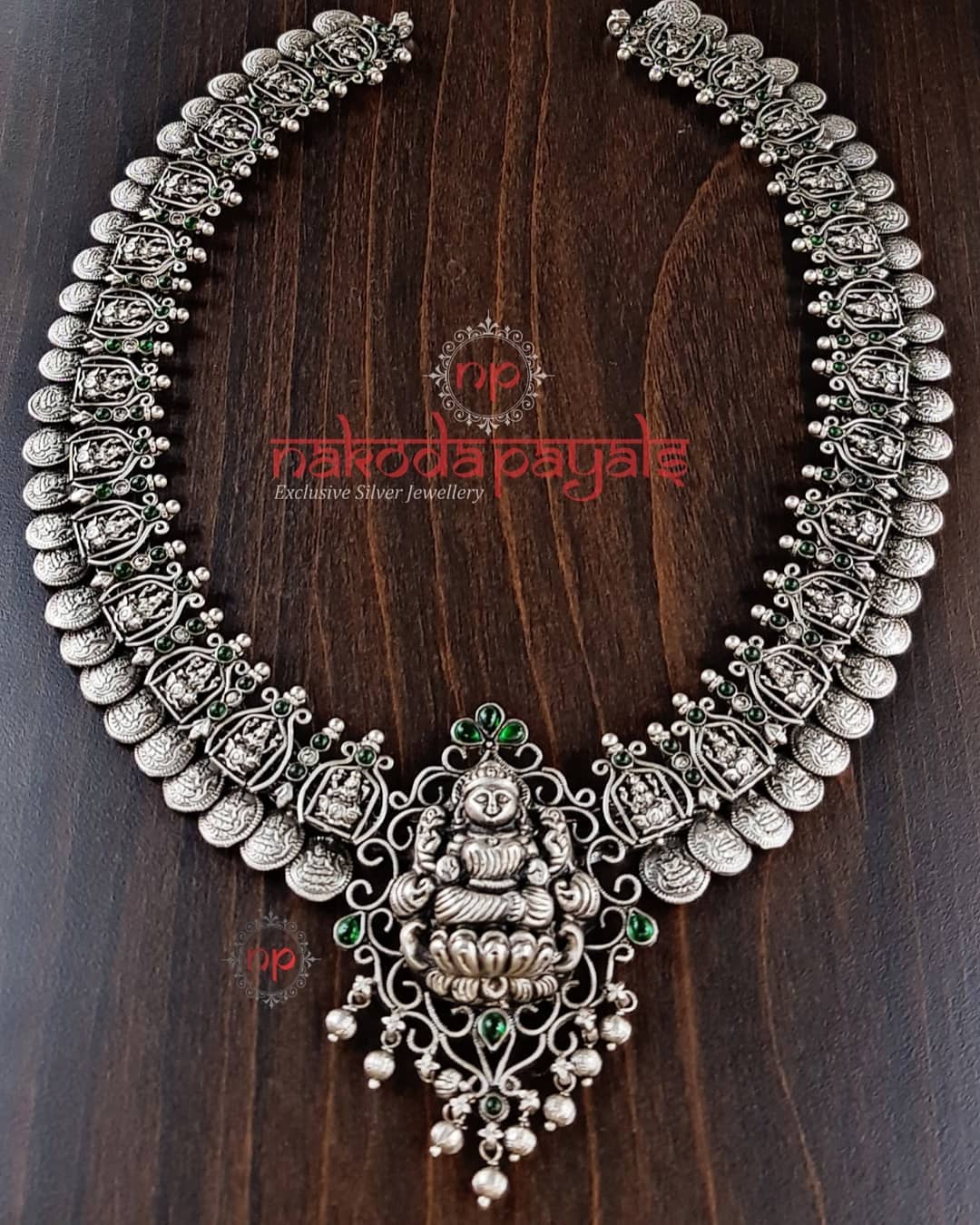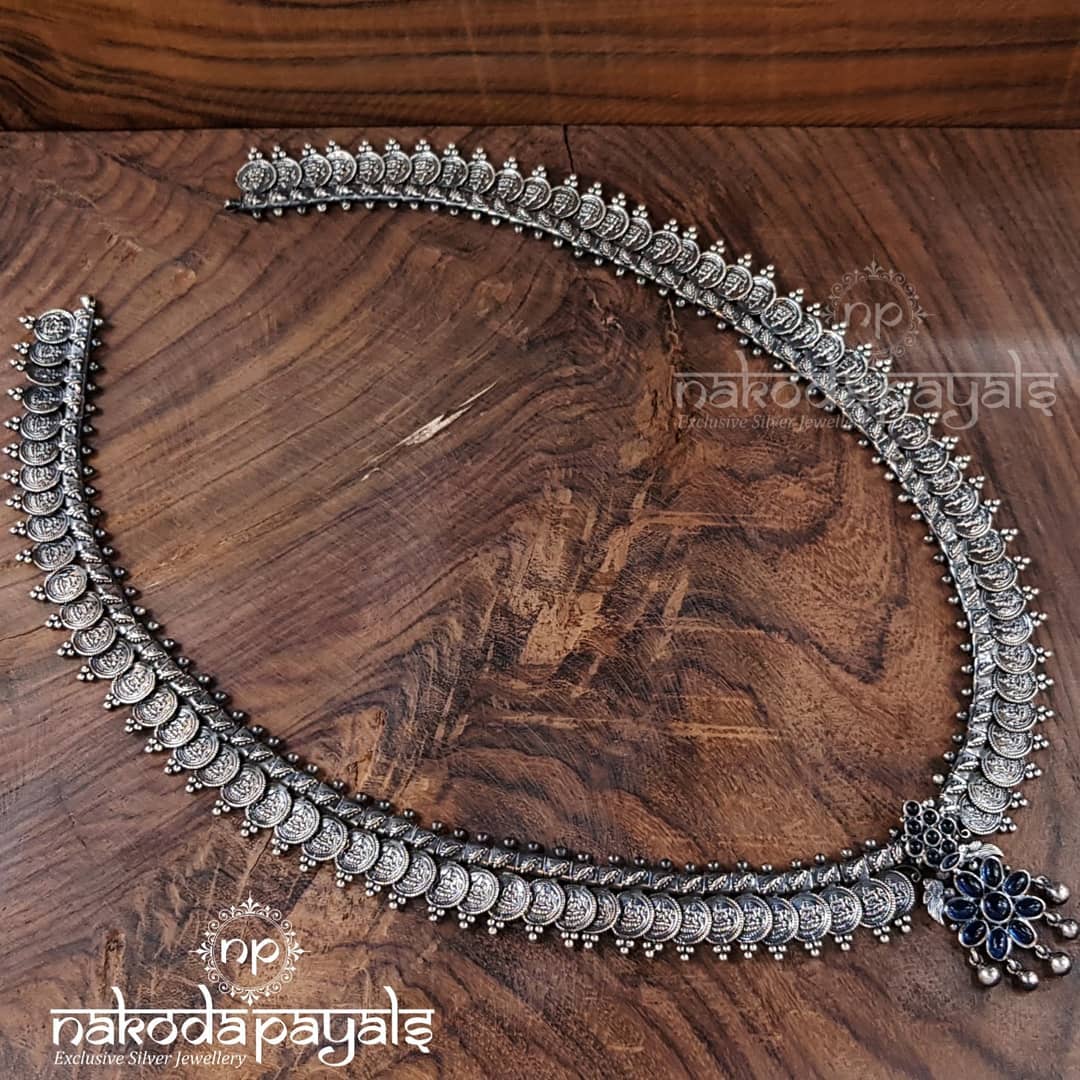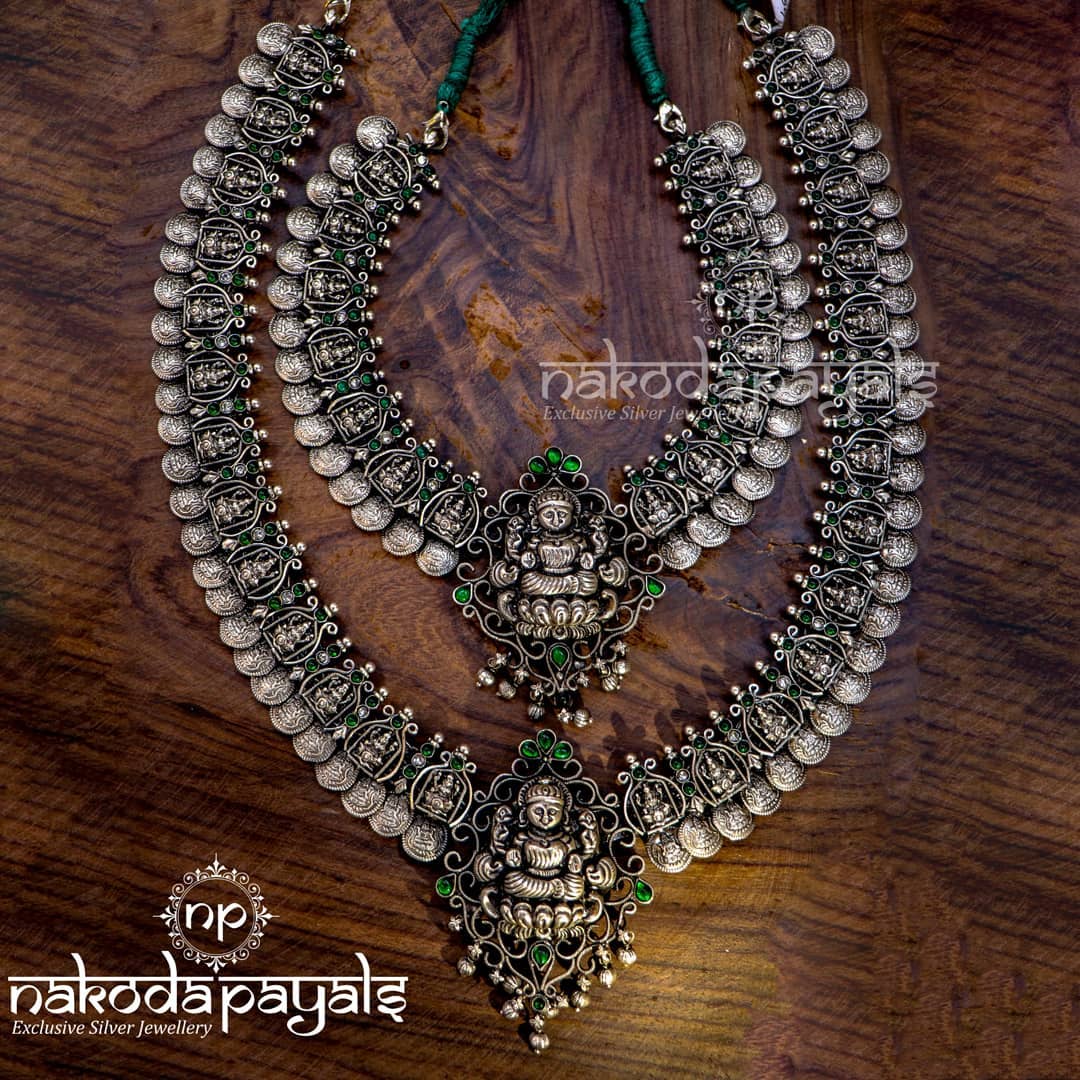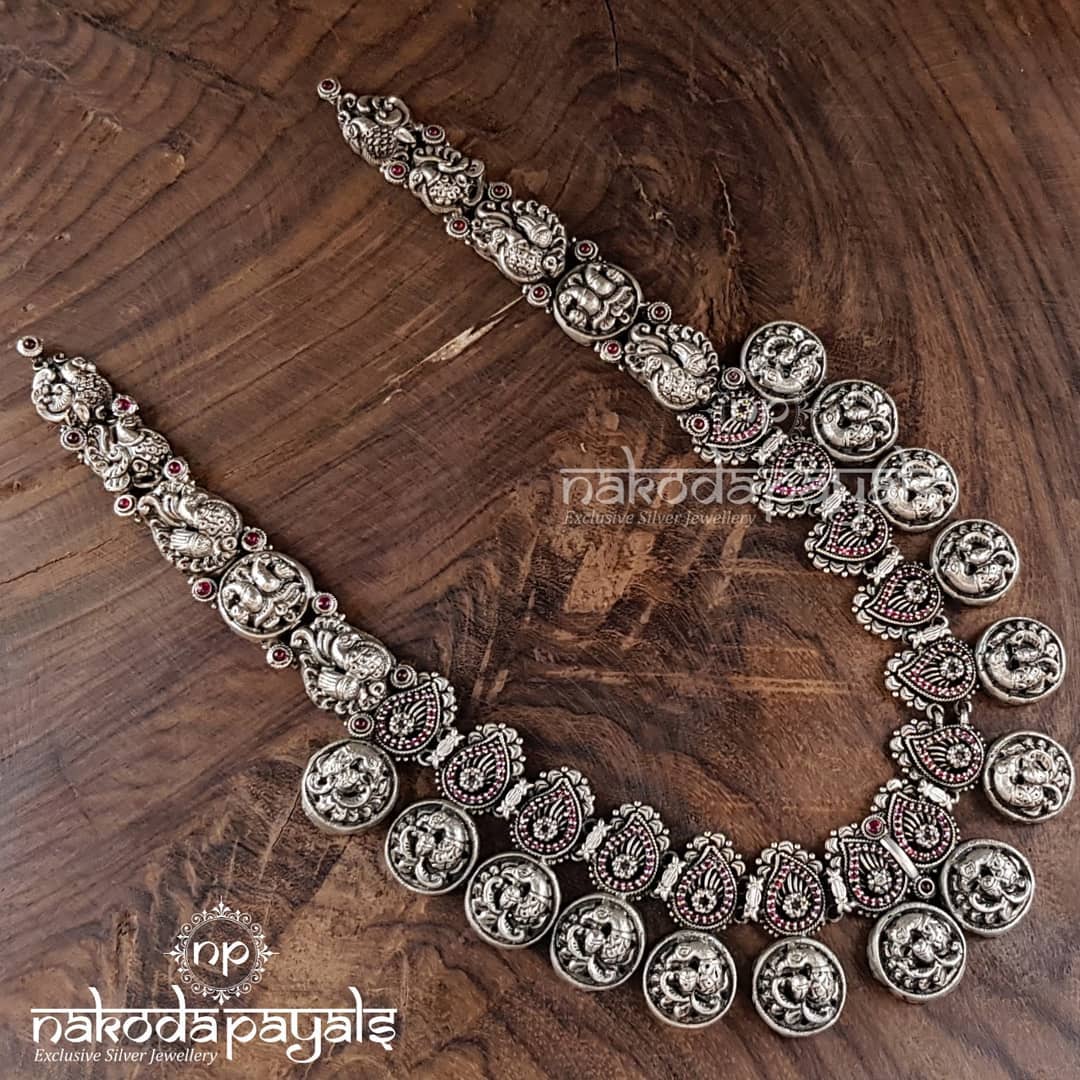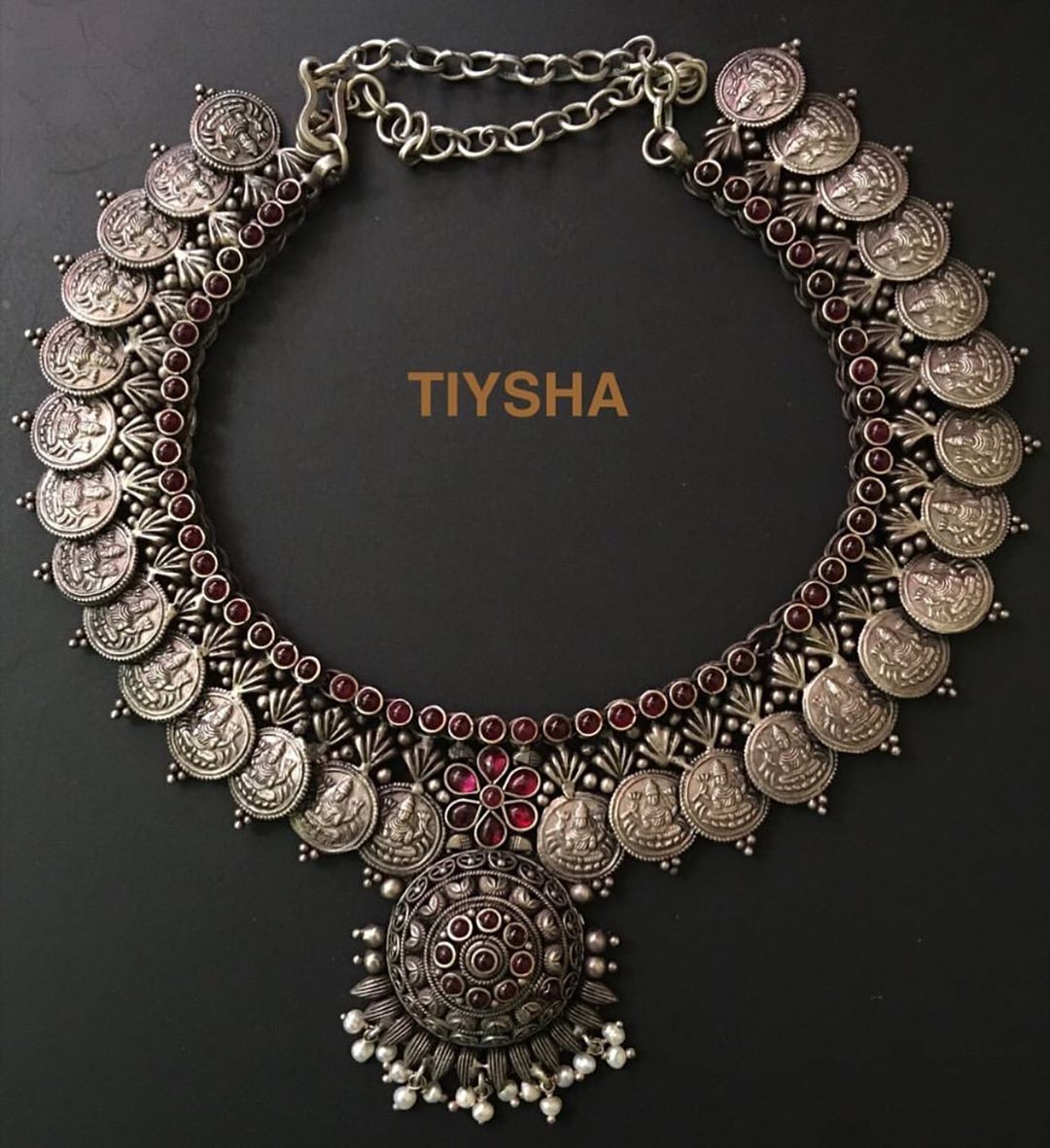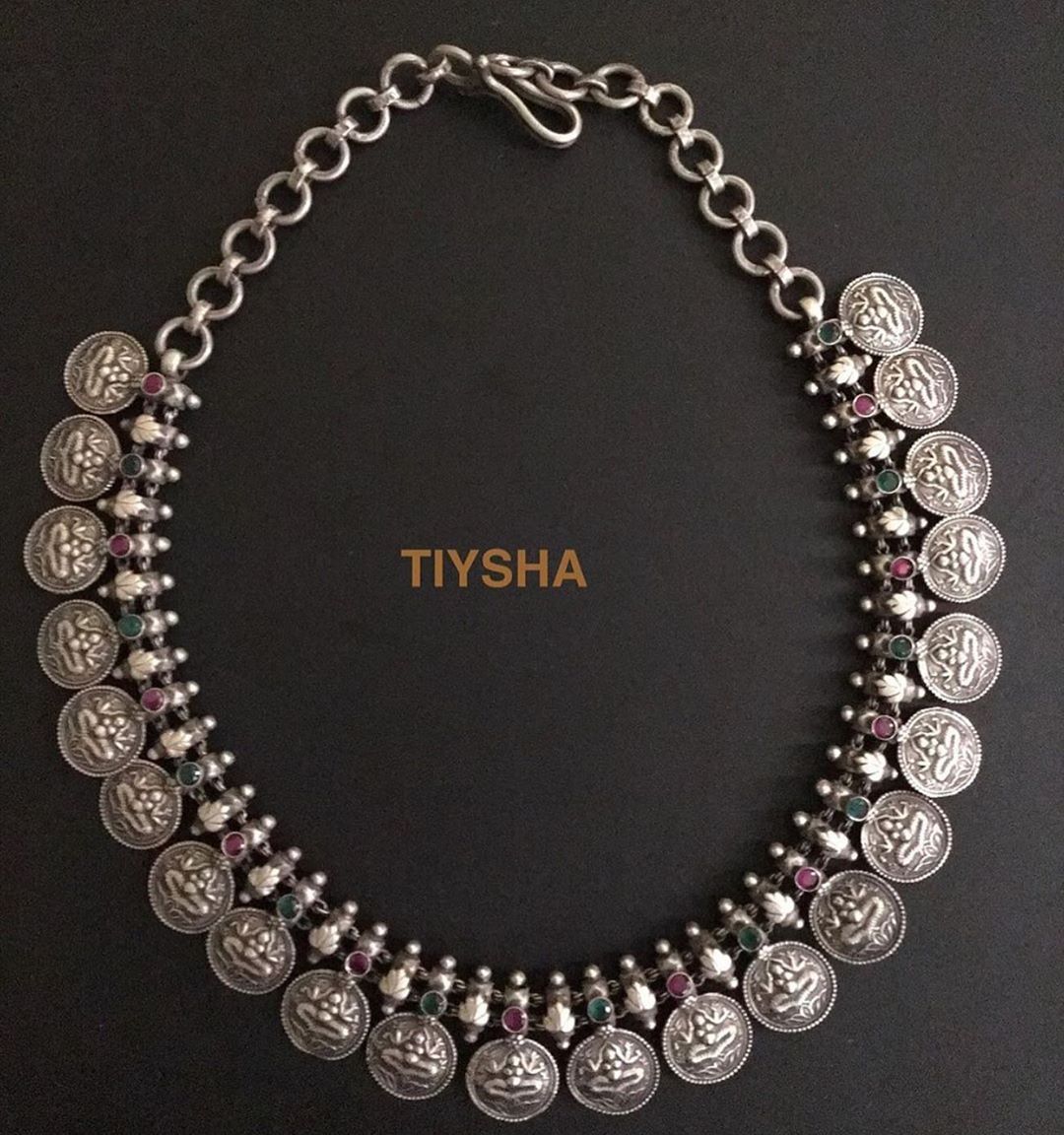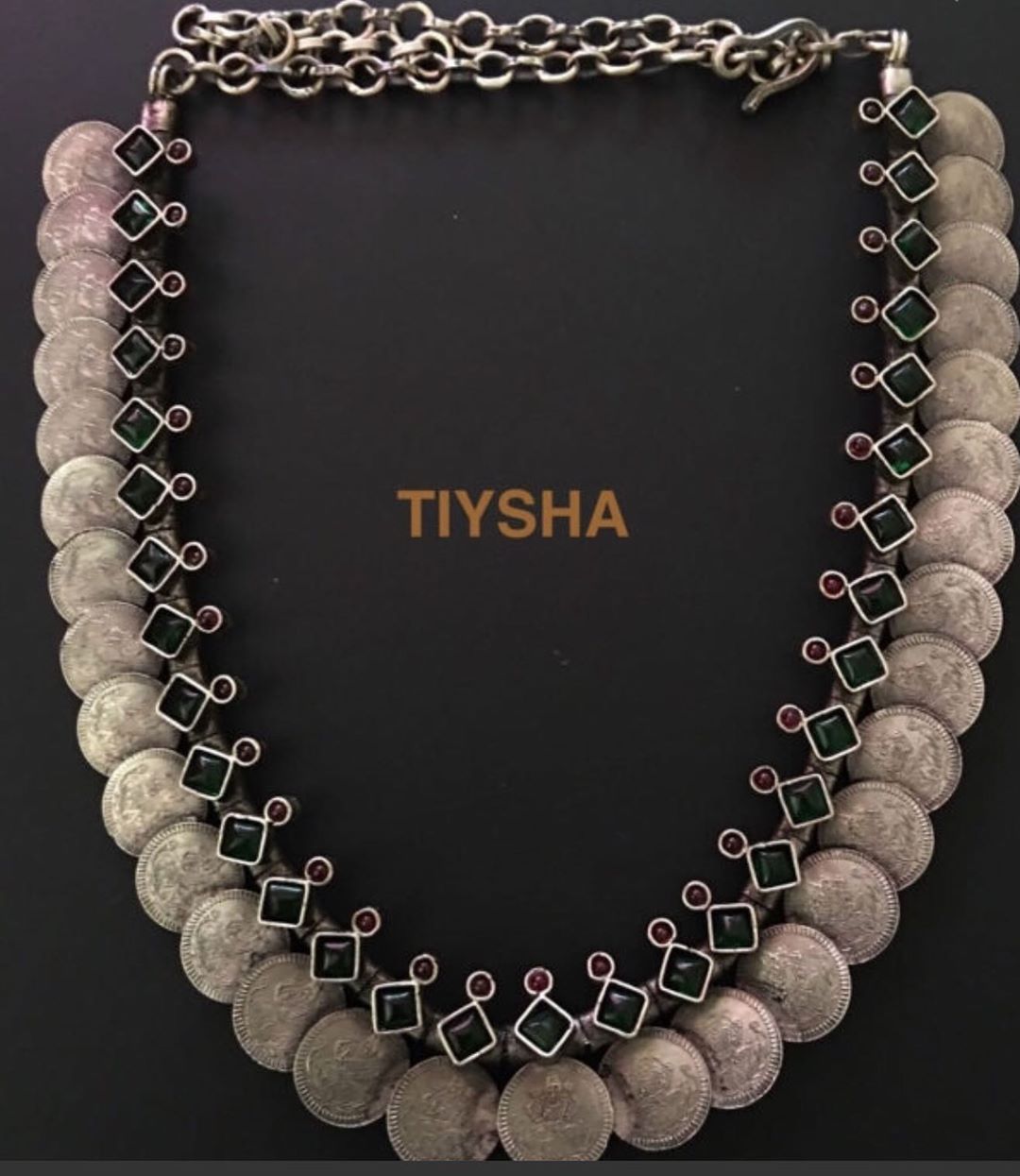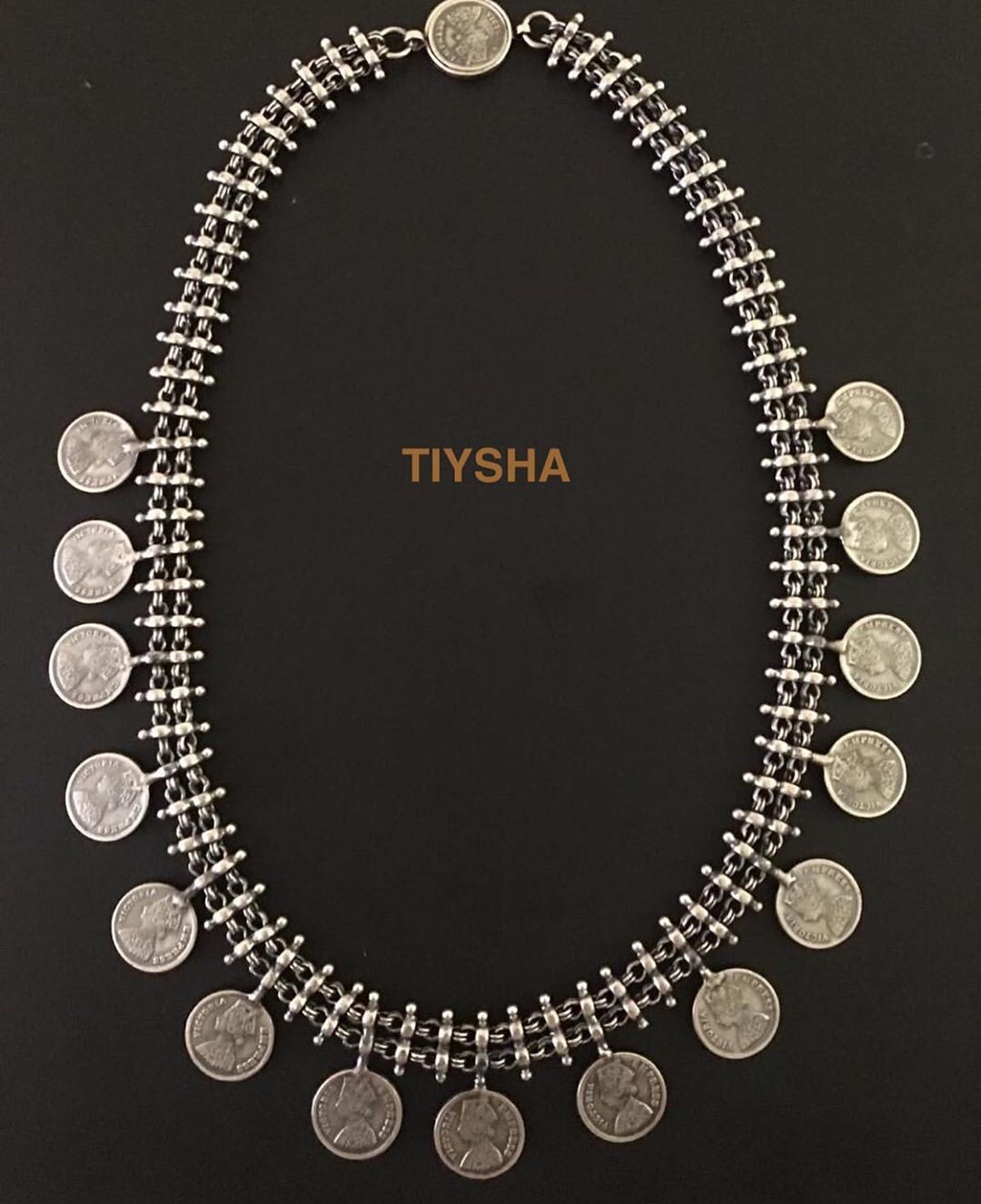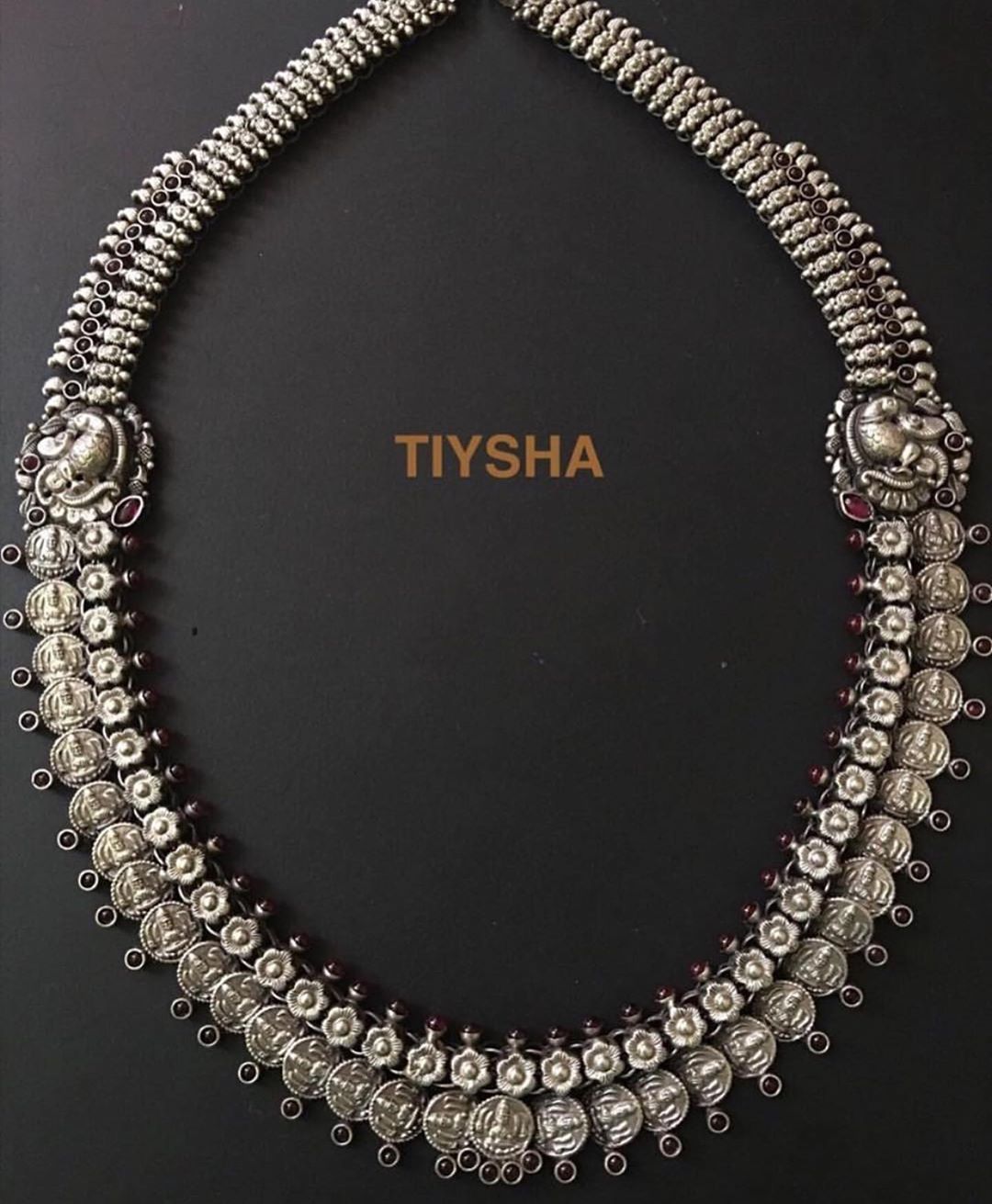 To buy coin jewellery from these brands kindly click on the links given below: