While getting ready for occasions jewelry is on every women's mind and there are varieties of designs to make our outfits showstoppers. No one can deny the fact the grace of gold jewelry pieces in Indian weddings. But they do cost a lot and nowadays when there are such amazing artificial bridal jewelry sets available online, brides prefer wearing them only. One such jewelry design is the Multilayered Necklace.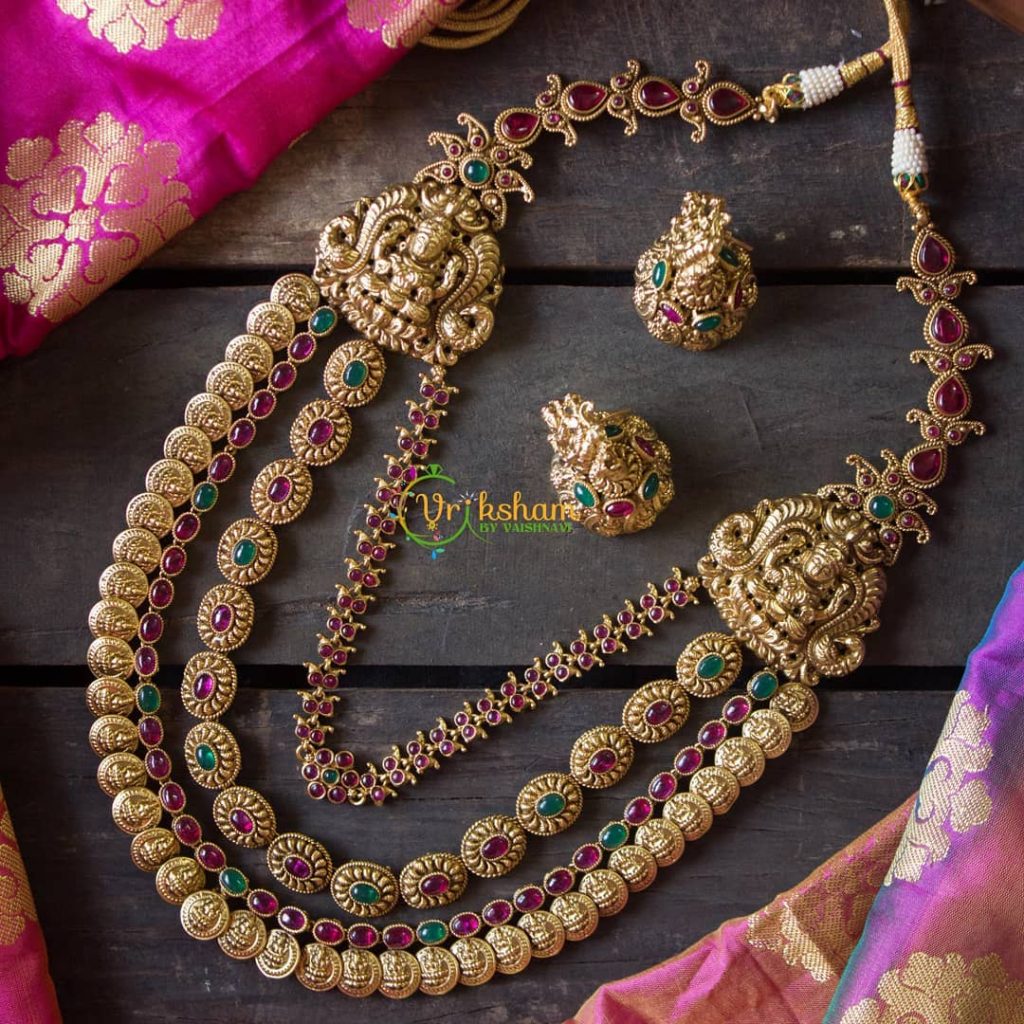 Wearing just one Multilayered Necklace is sufficient to be party-ready and the jewellery completes our outfit be it sarees or half sarees or lehengas.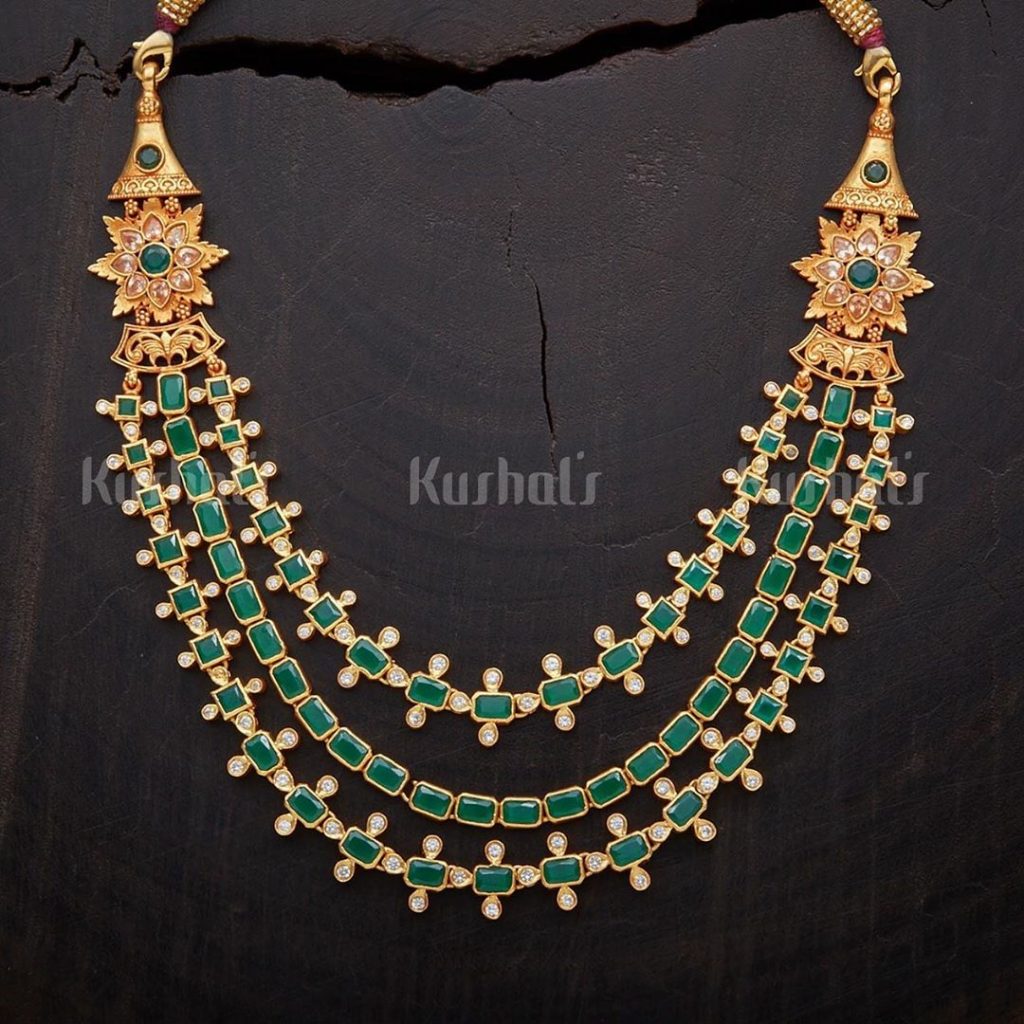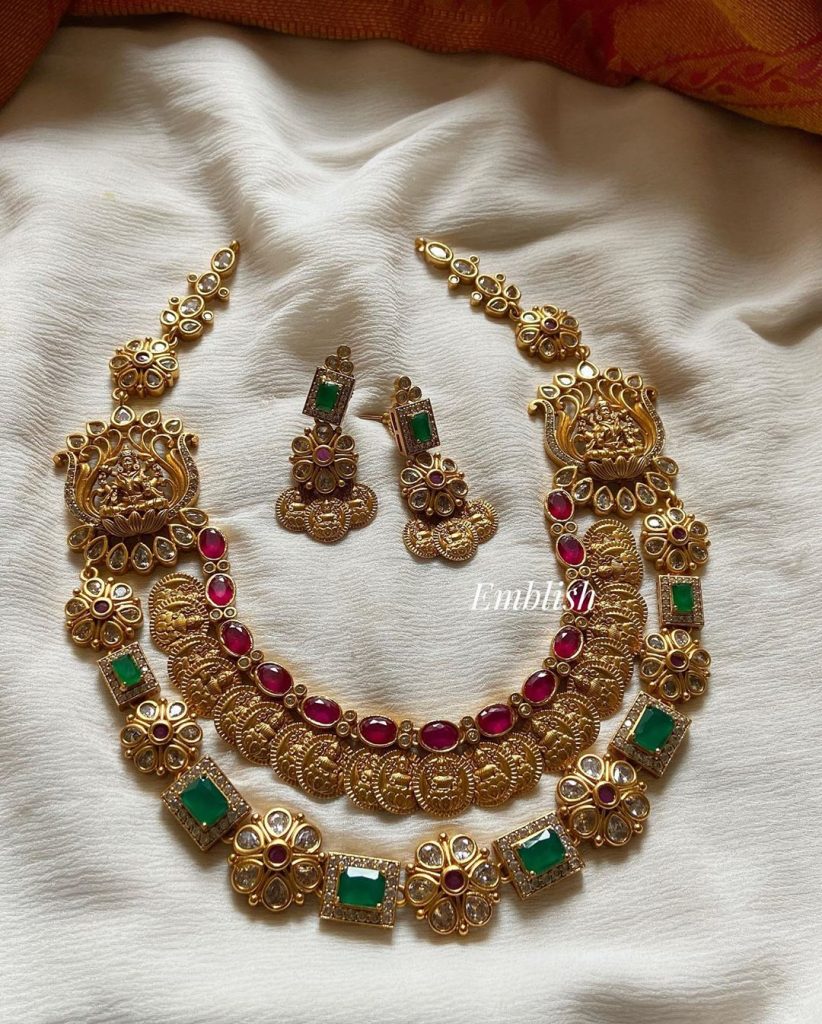 There are many brands from which we can choose Multilayered Necklaces. This traditional jewelry have a variety of temple designs on them. South Indian Brides will never miss out a Multilayered necklace for their wedding. Most famous temple jewelry designs include Goddess Lakshmi, Lord Krishna and Swans. The jewelry is embedded with Ruby, Emerald and other semi-precious stones.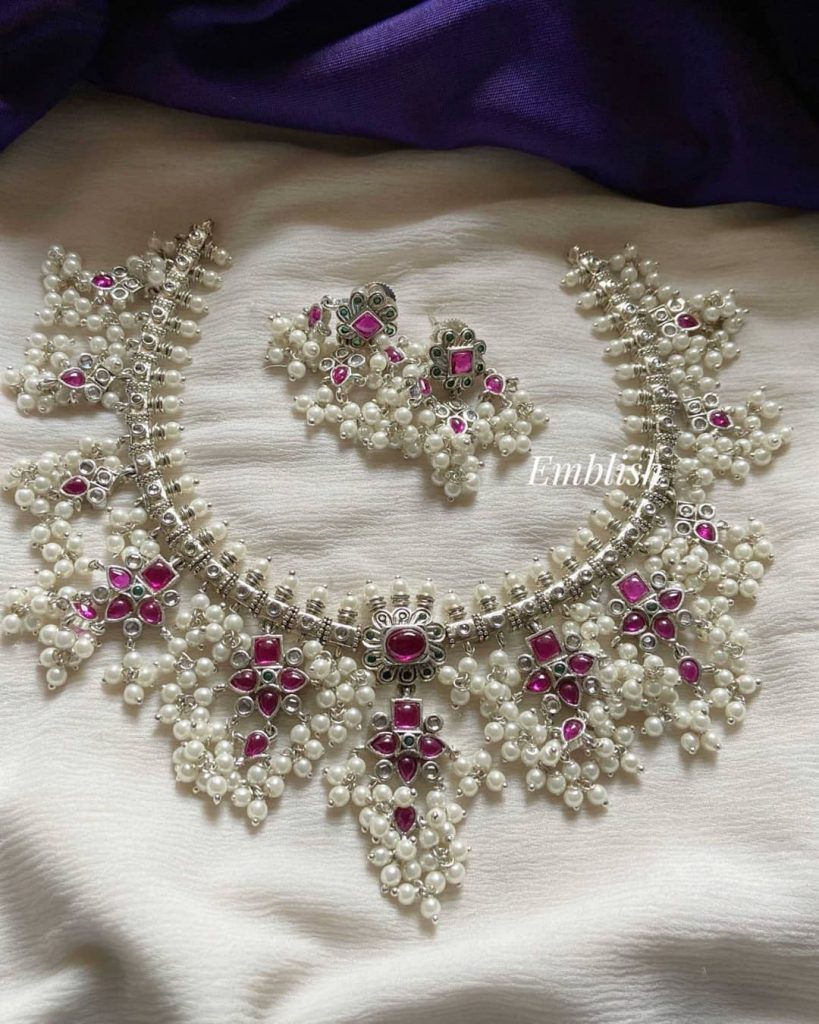 Check out few designs of Multilayered Necklace from different brands: