South Indian weddings are grand especially when it comes to the Royal bridal jewellery. Every South Indian bride is decked up in heavy gold jewellery from head to toe. They mostly wear double or triple layered necklaces, earrings, oddiyanam or vaddanam (waist belt), veni (hair accessory) etc on their wedding day. In this blog post we will exclusively share some of the mesmerizing South Indian bridal jewellery designs for wedding.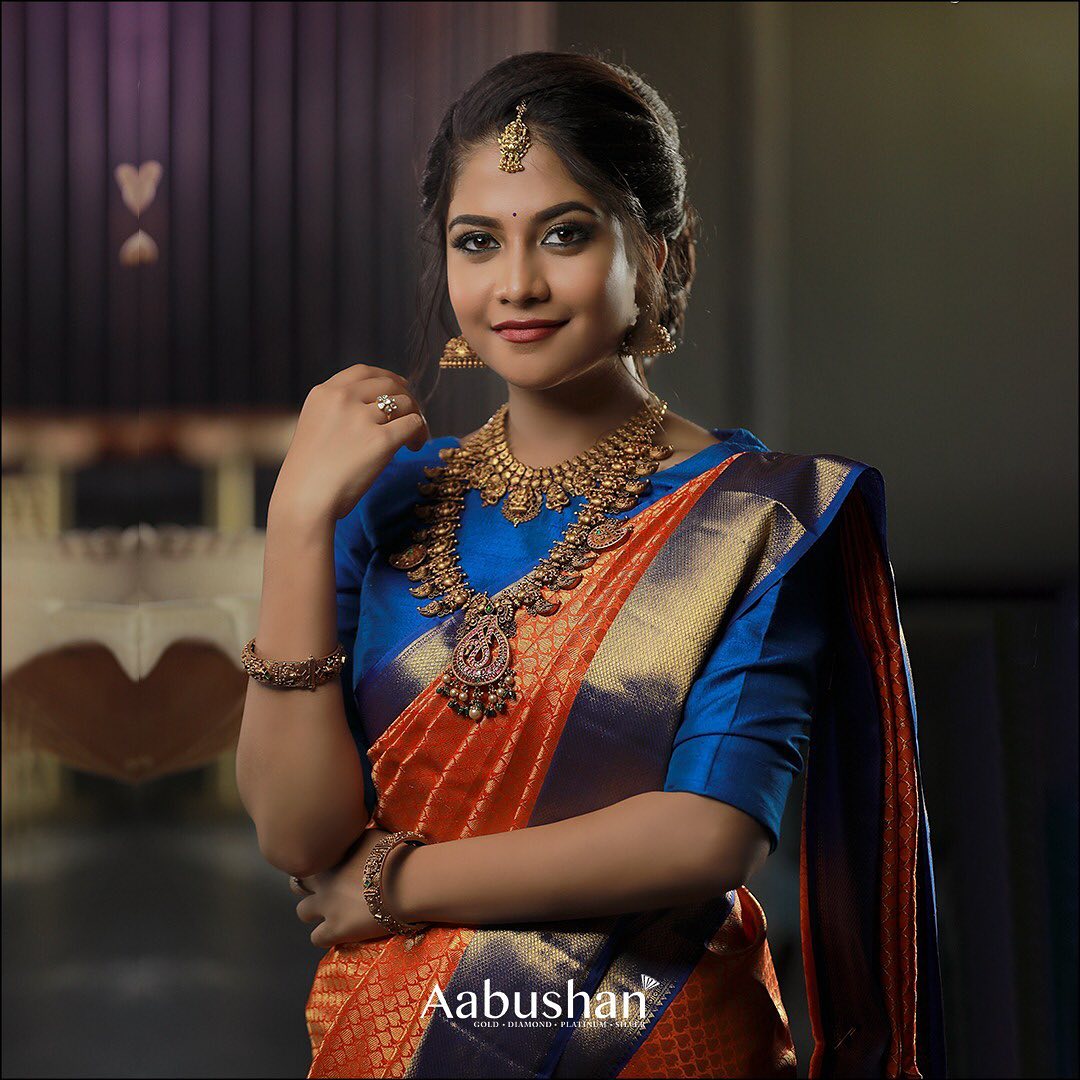 Long haram sets having intricate goddess Lakshmi figure is the most common jewellery pattern that you will find among most of the South Indian brides. The most common layering necklace trend includes a mango mala pattern choker, then a short coin necklace and then a long goddess Lakshmi haram. Depending on the choice of a bride, they choose a sleek oddiyanam or a broad one, but traditionally a broad oddiyanam is a big part of South Indian bridal jewellery.
For those who are going to be a bride soon and want to know all about the latest trends of South Indian bridal jewellery designs then they must check out this amazing brand called Aabushan Jewellery 1941. They are known for having the best collection of designer jewellery for the South Indian brides. Below we have curated some of the amazing wedding jewelry designs from this brand, have a look: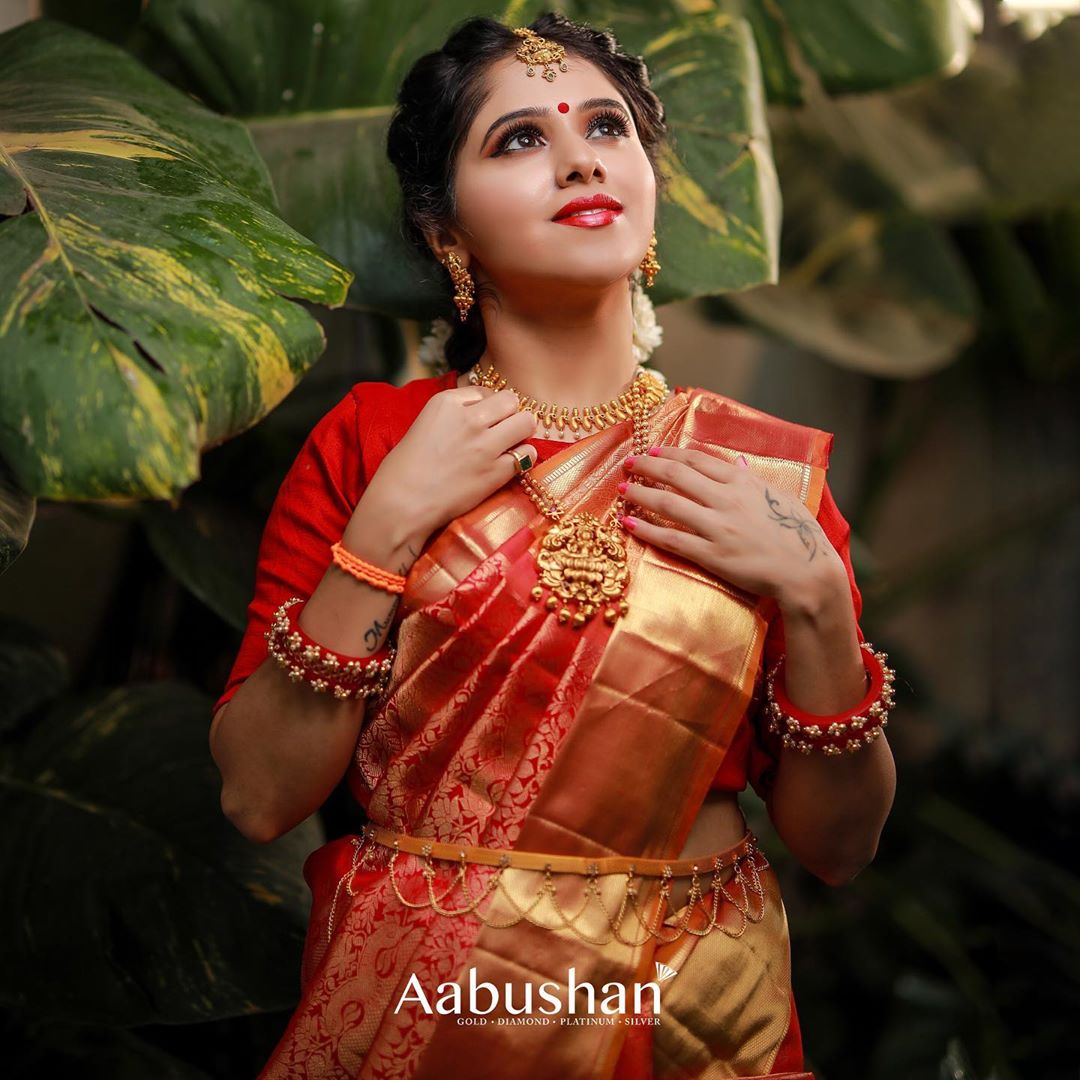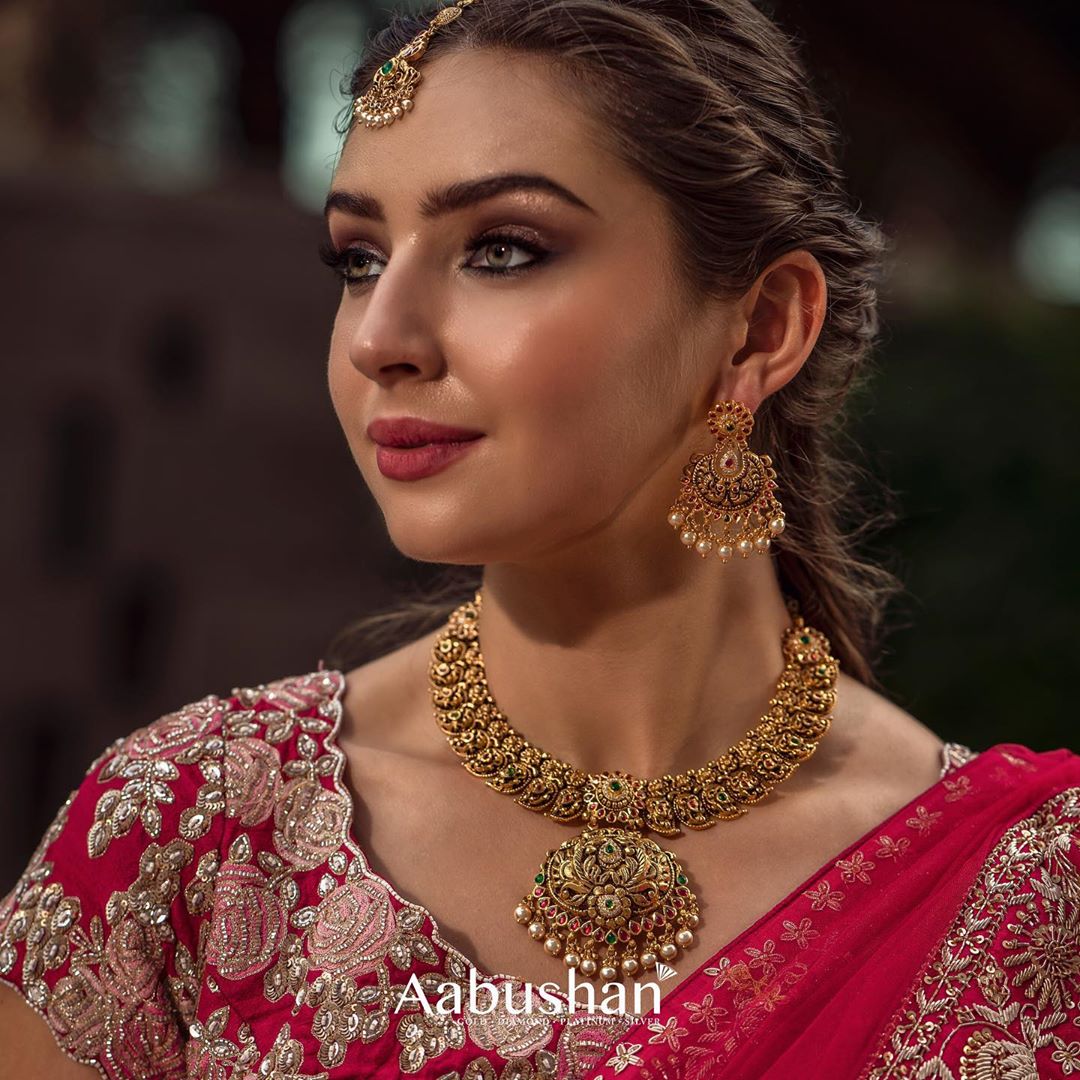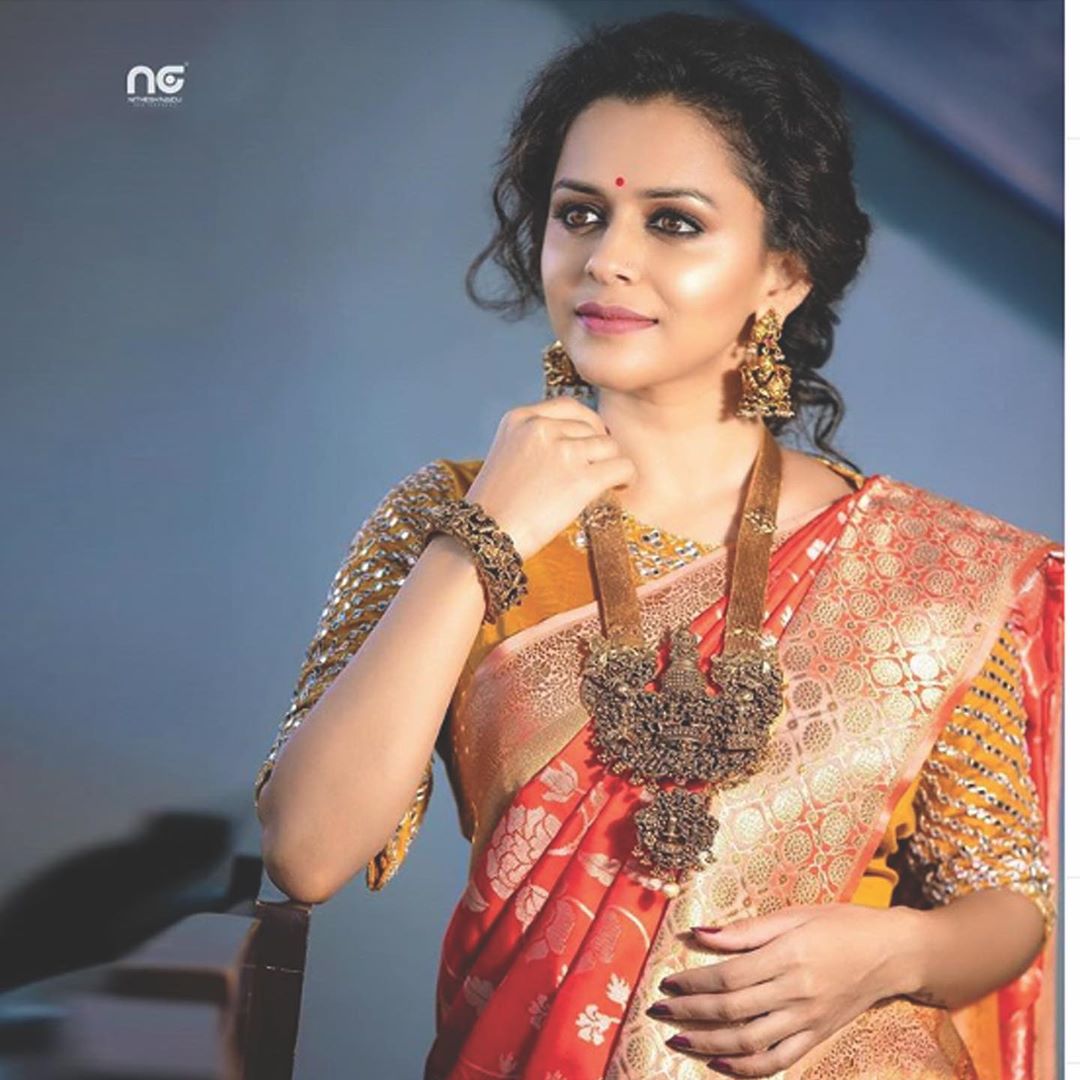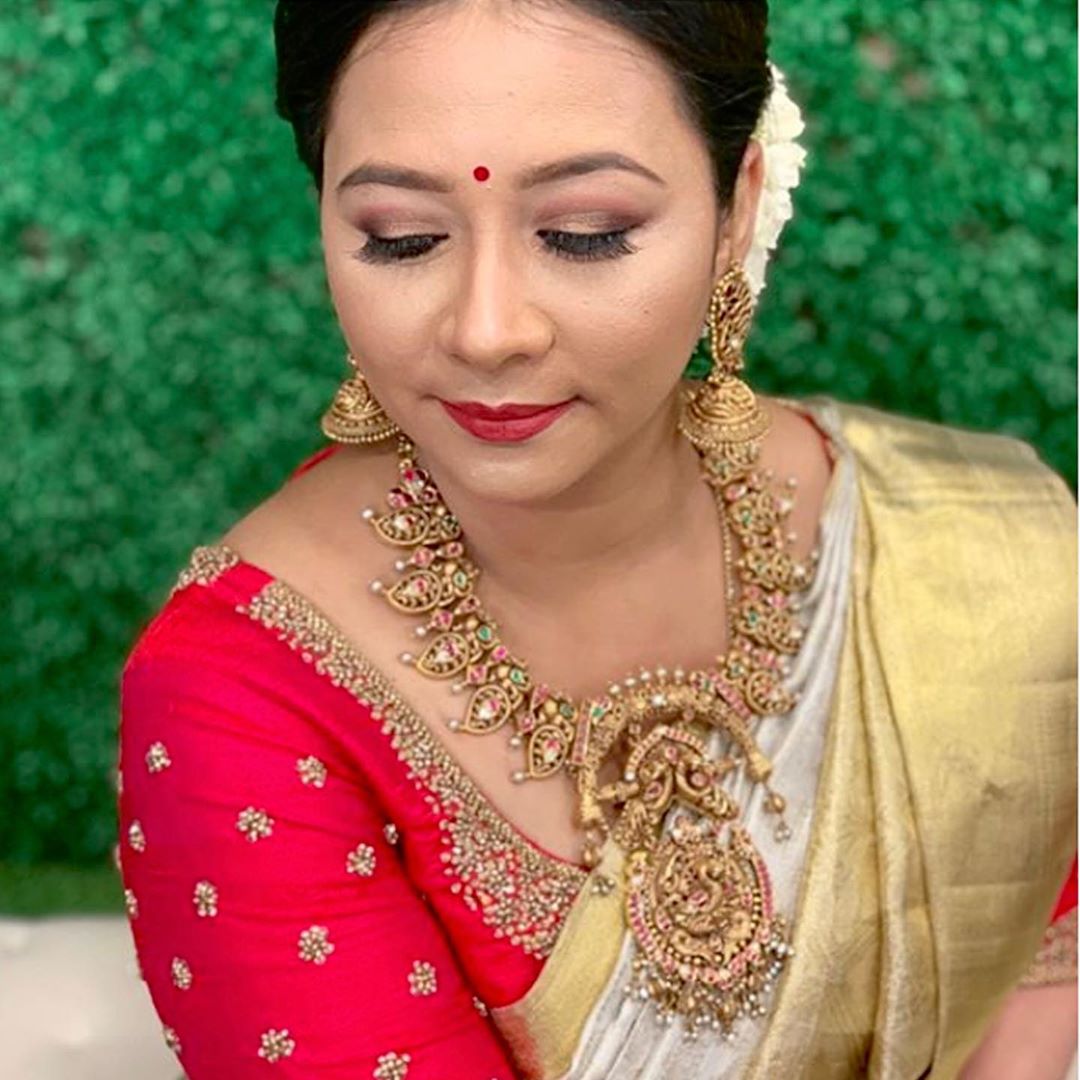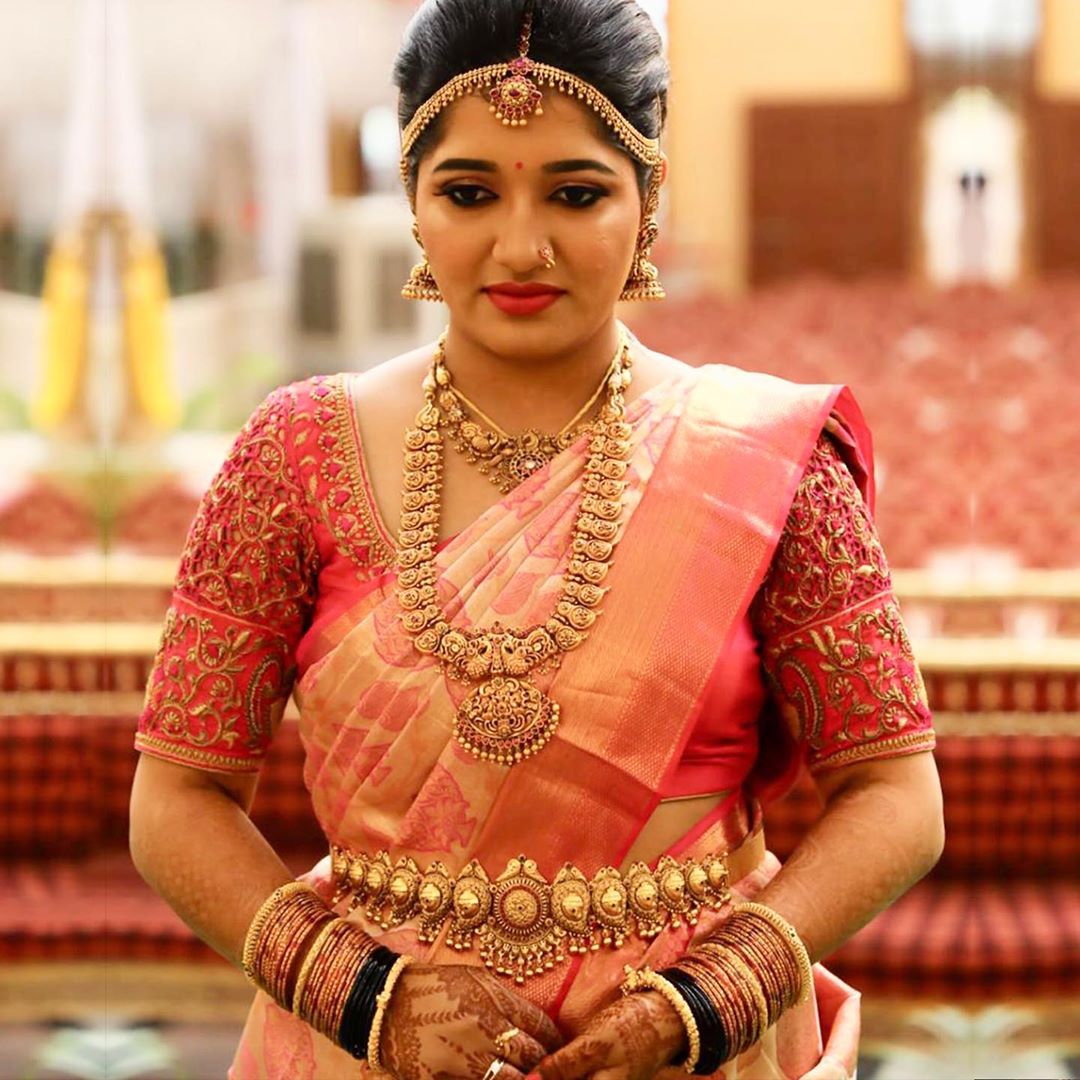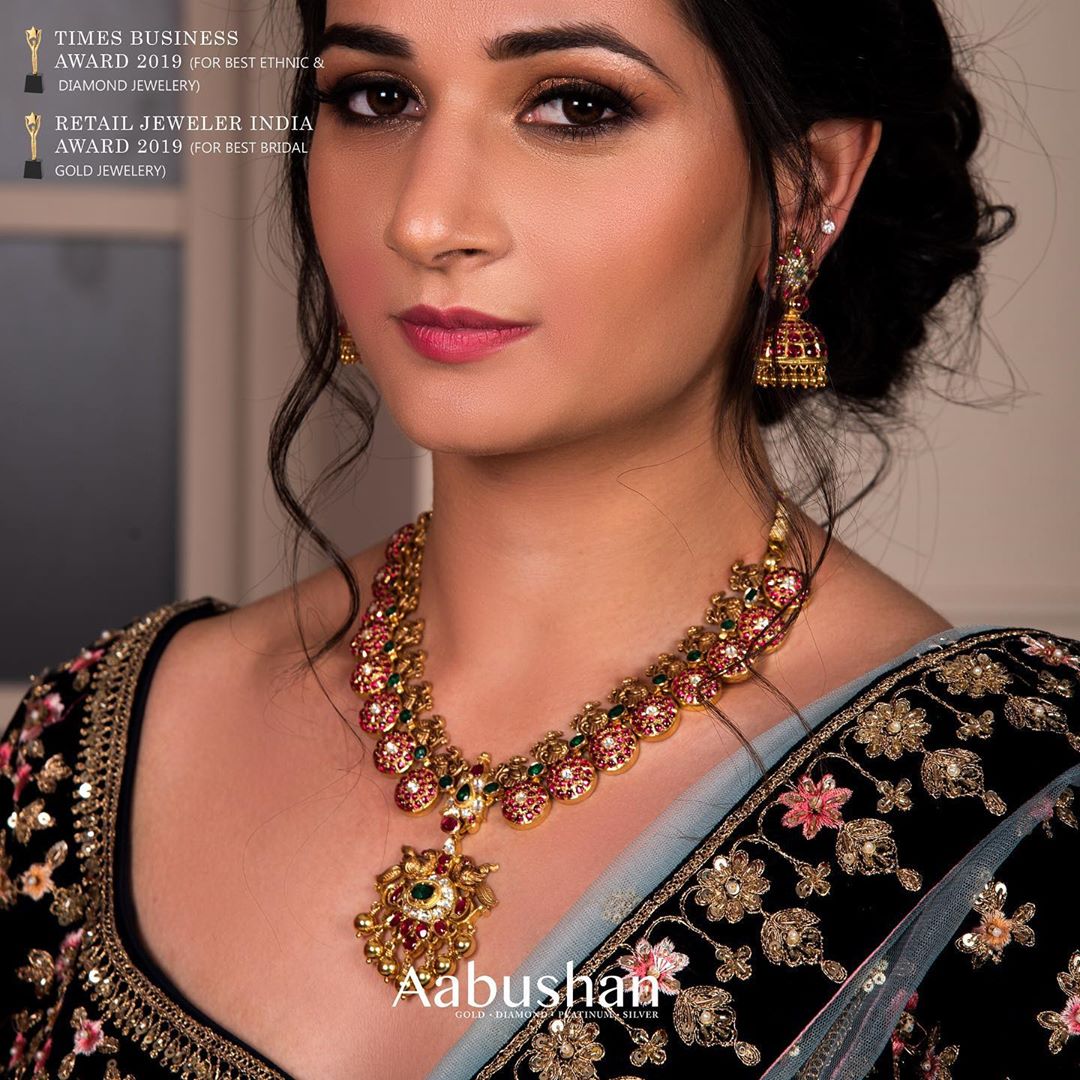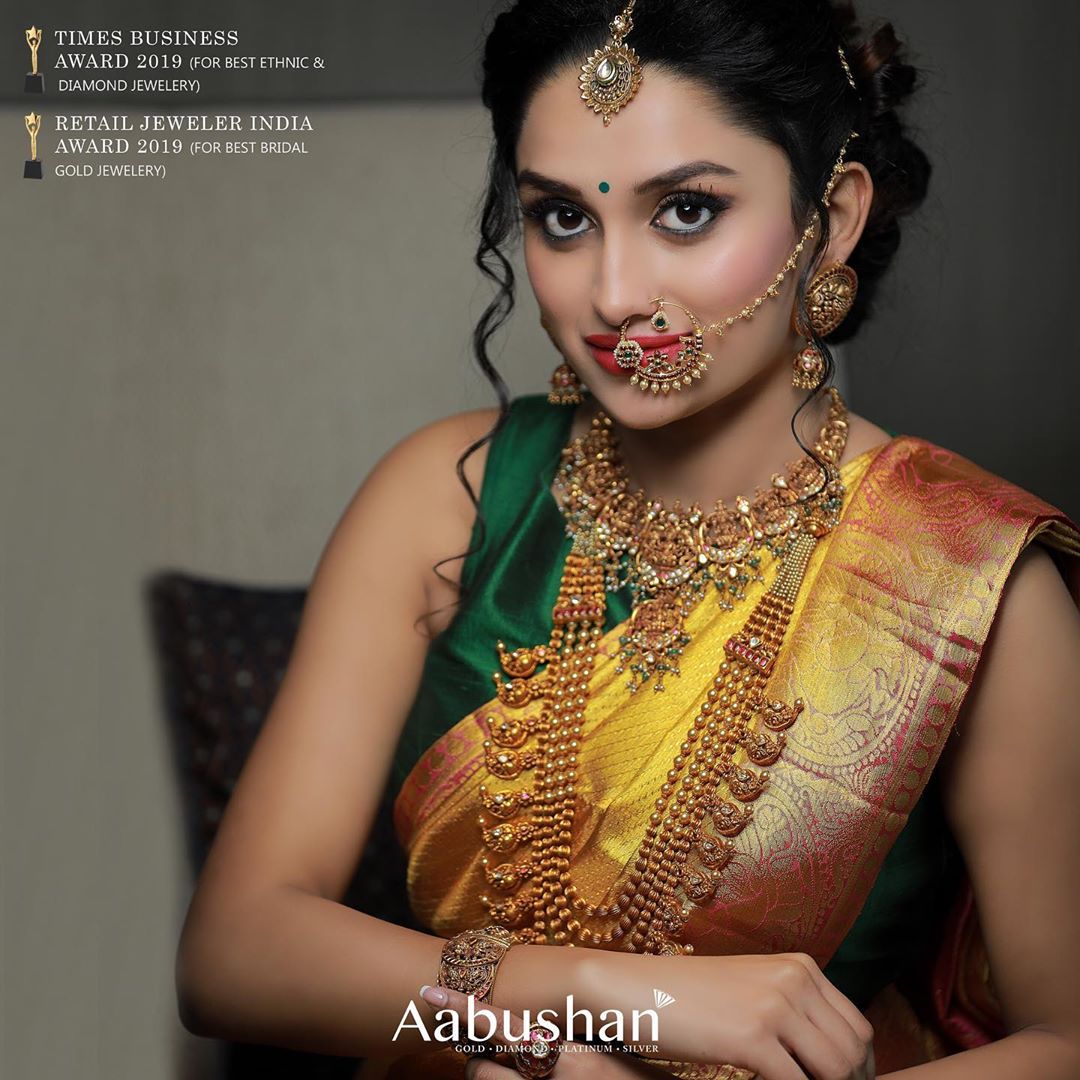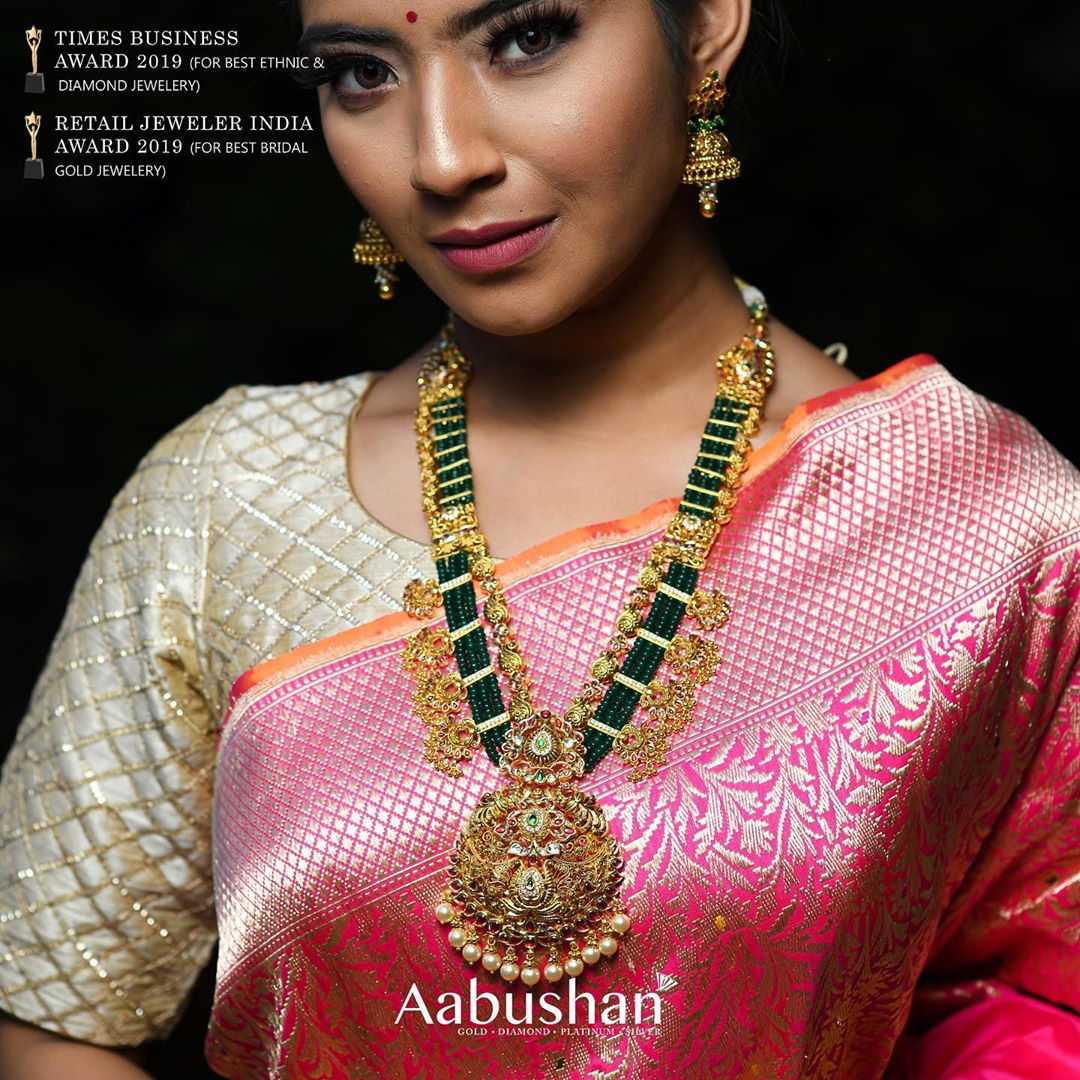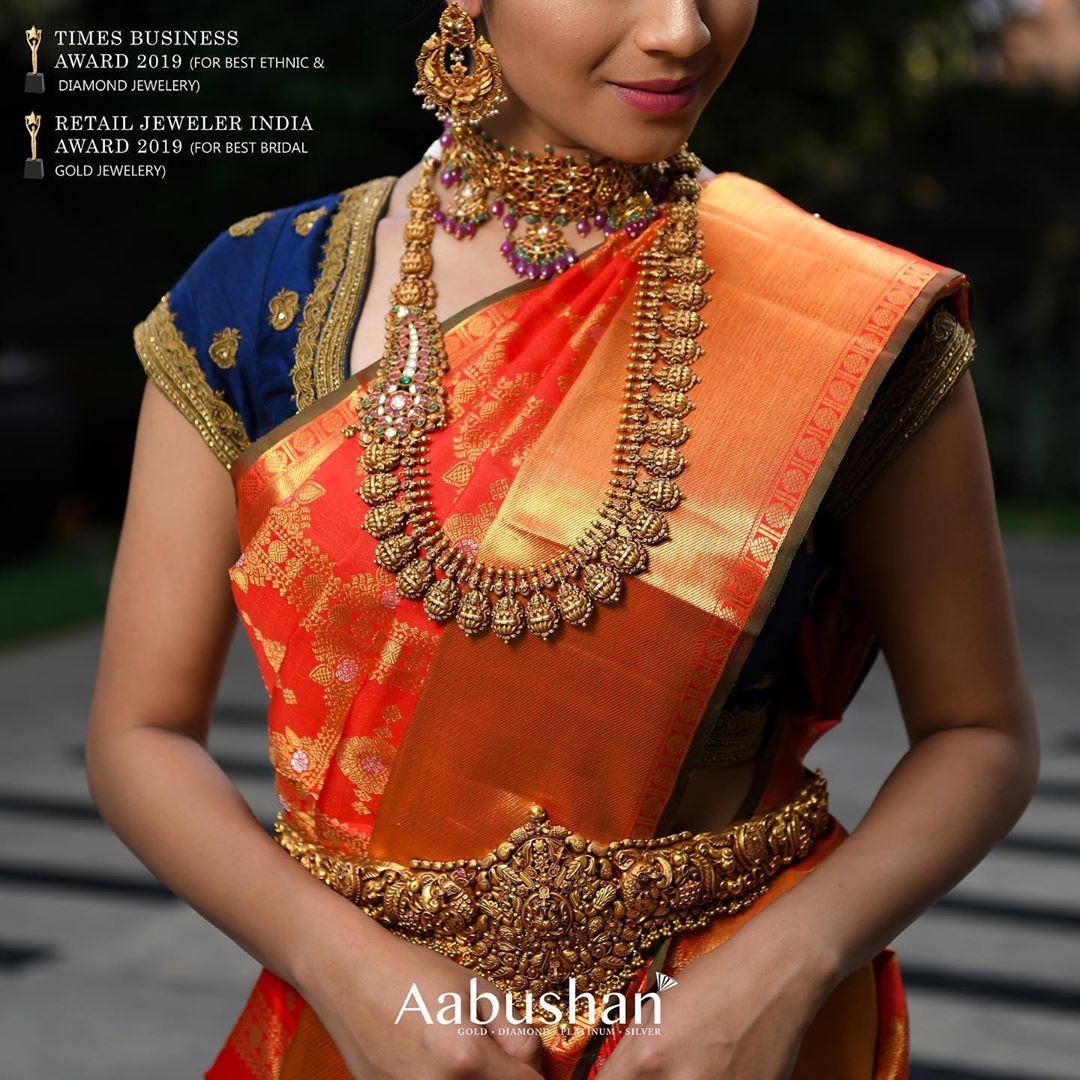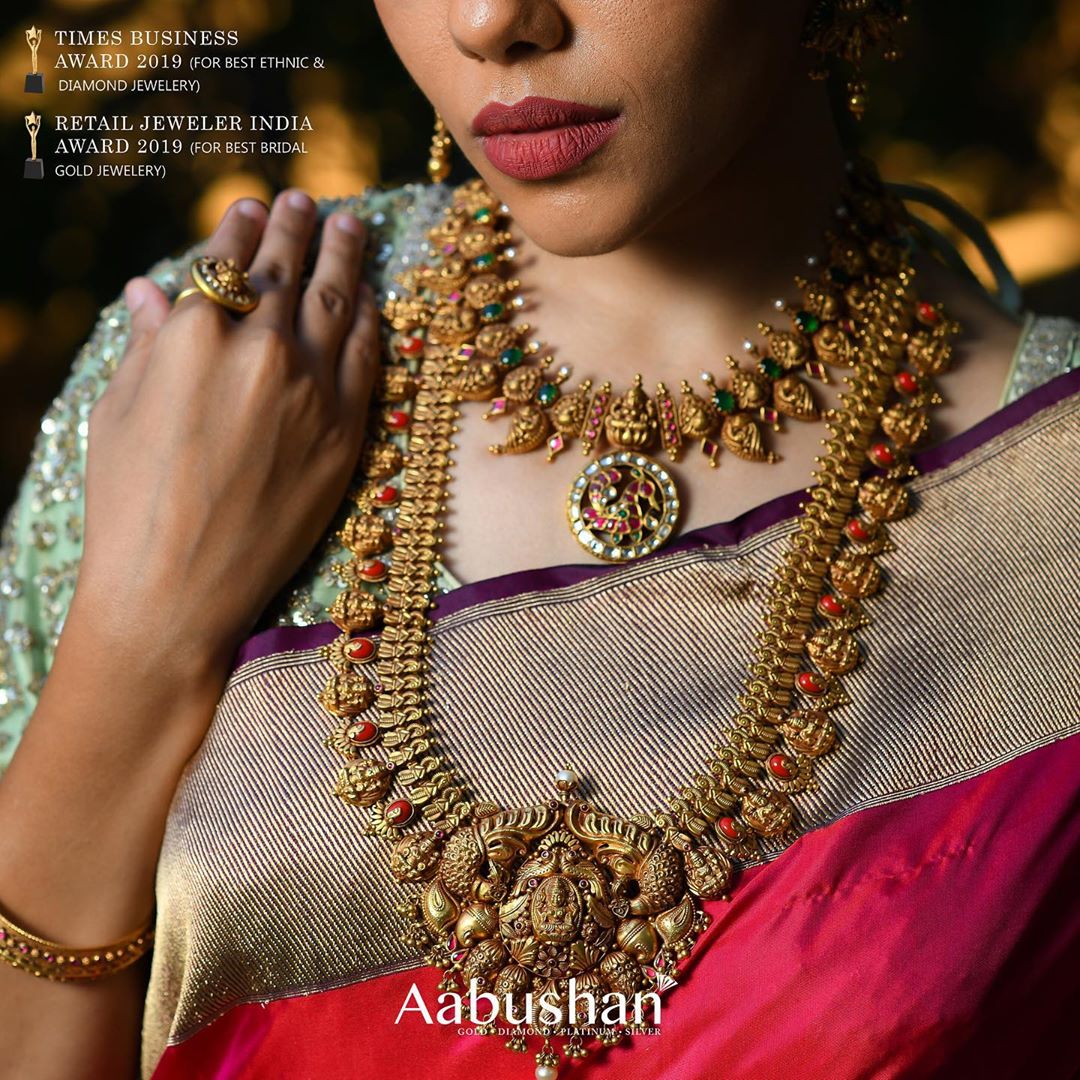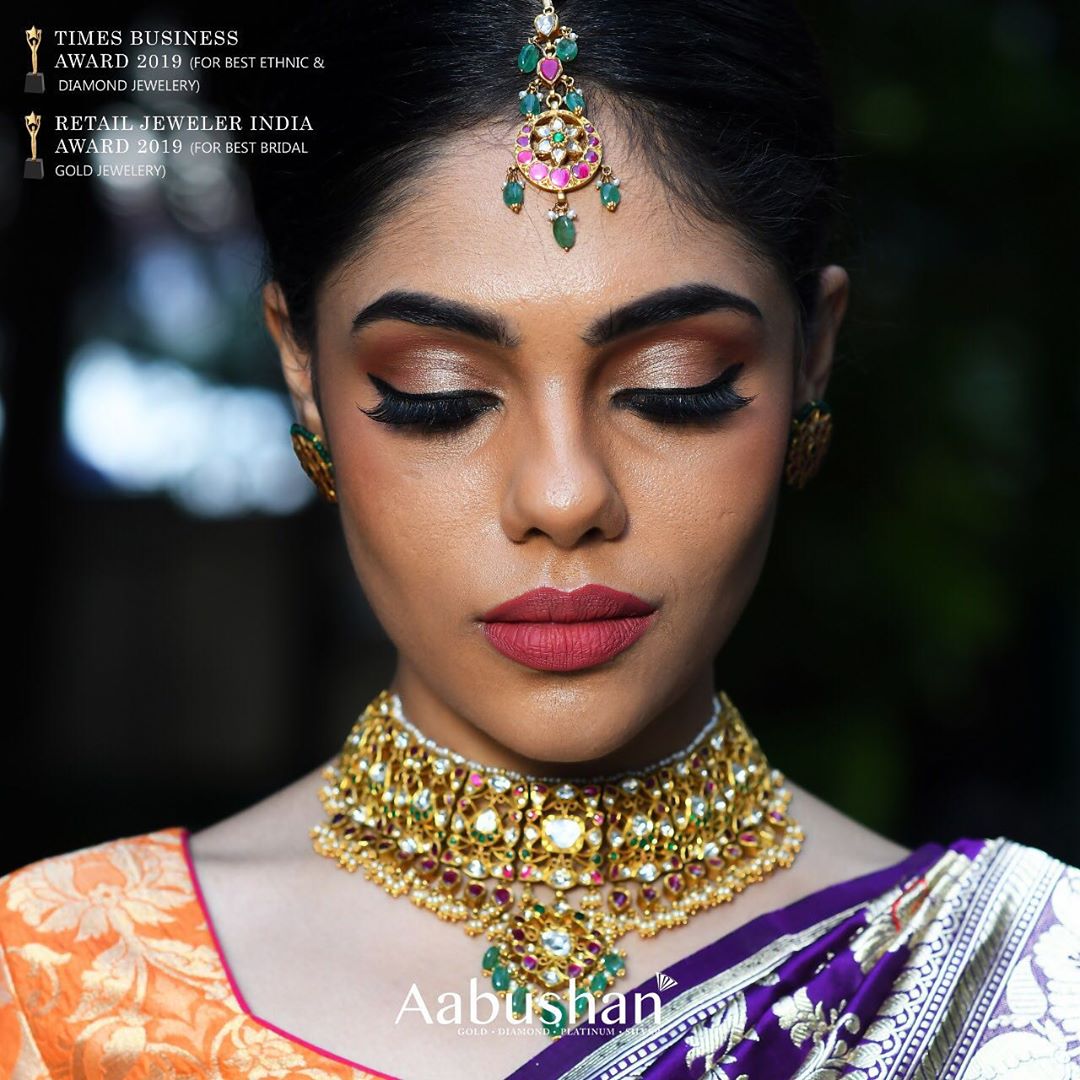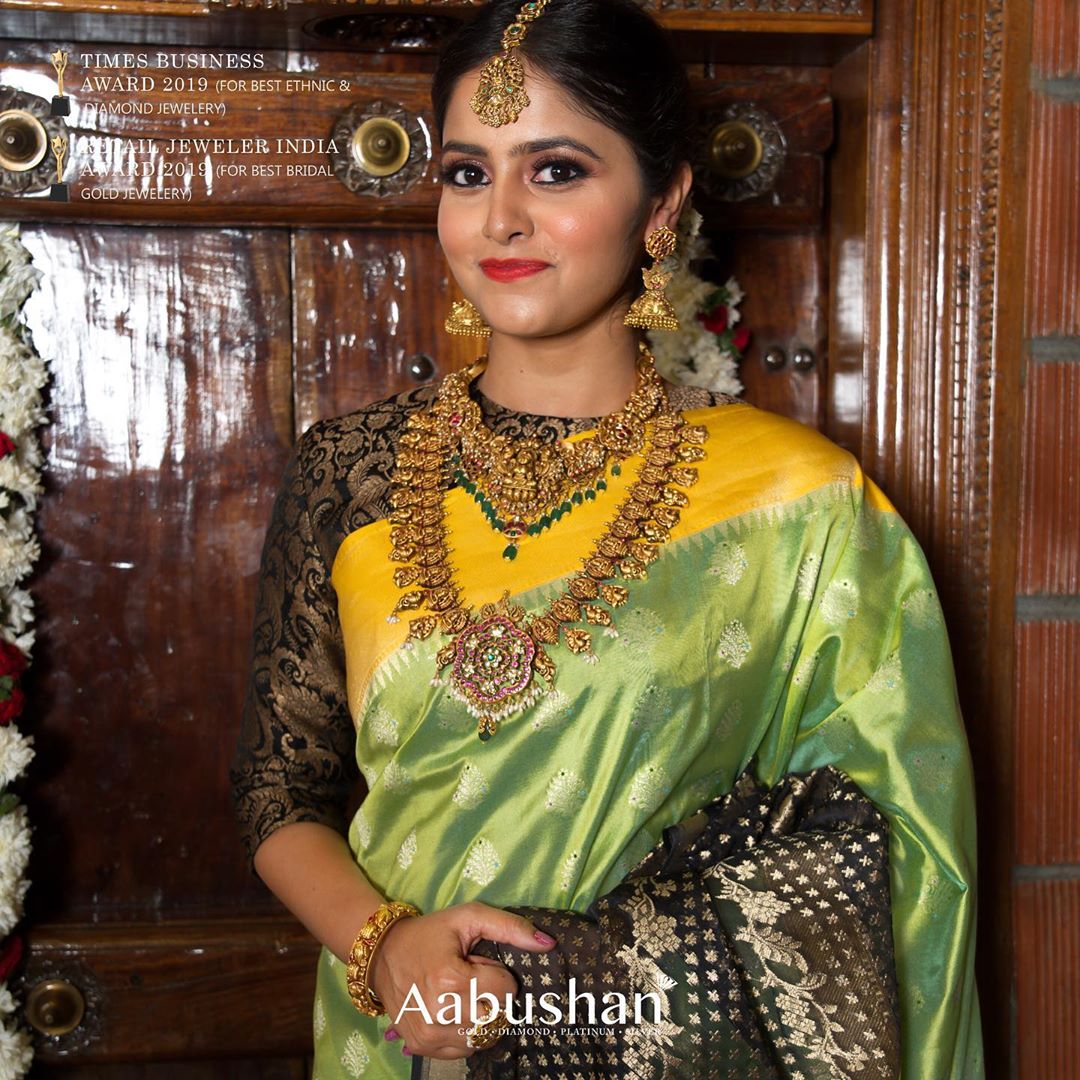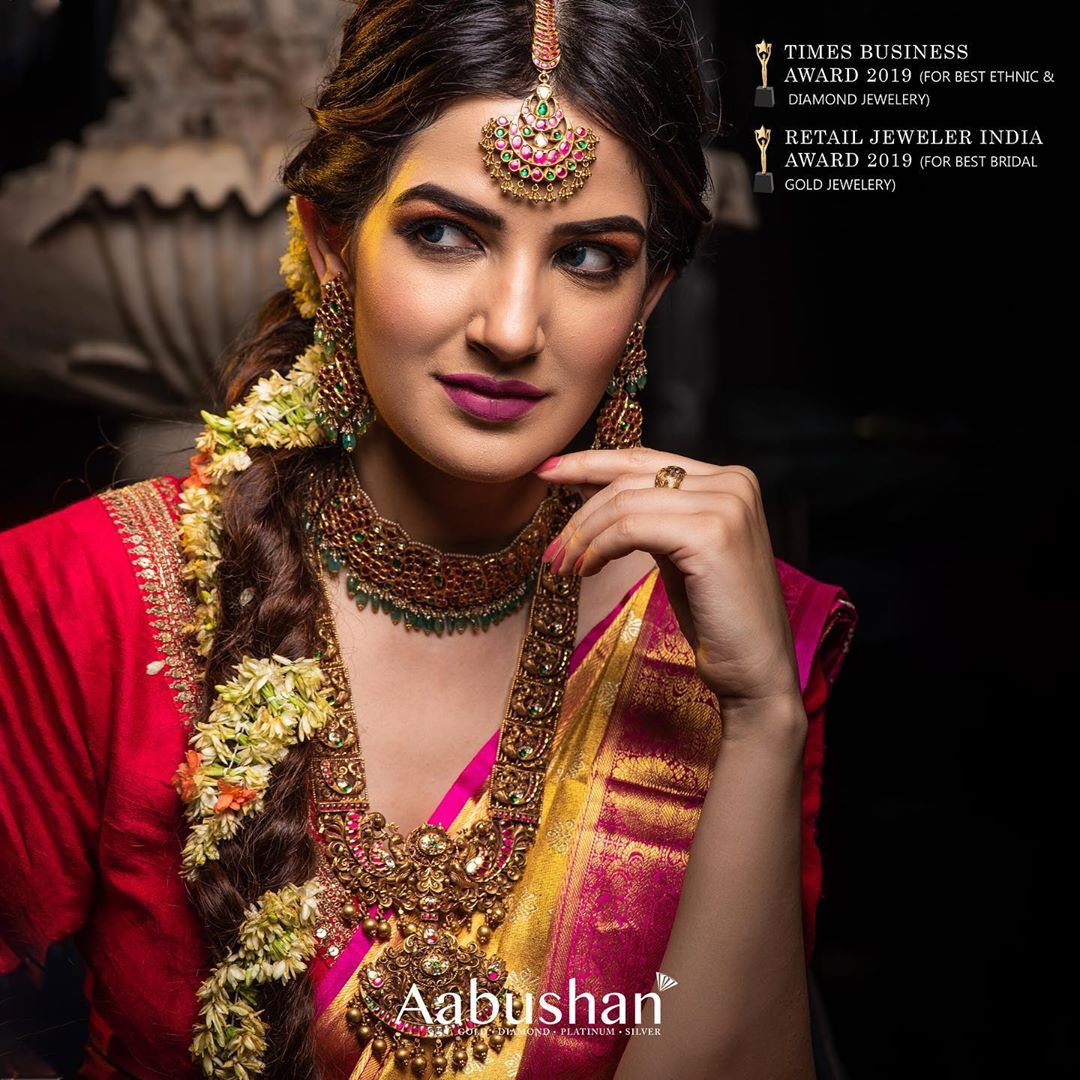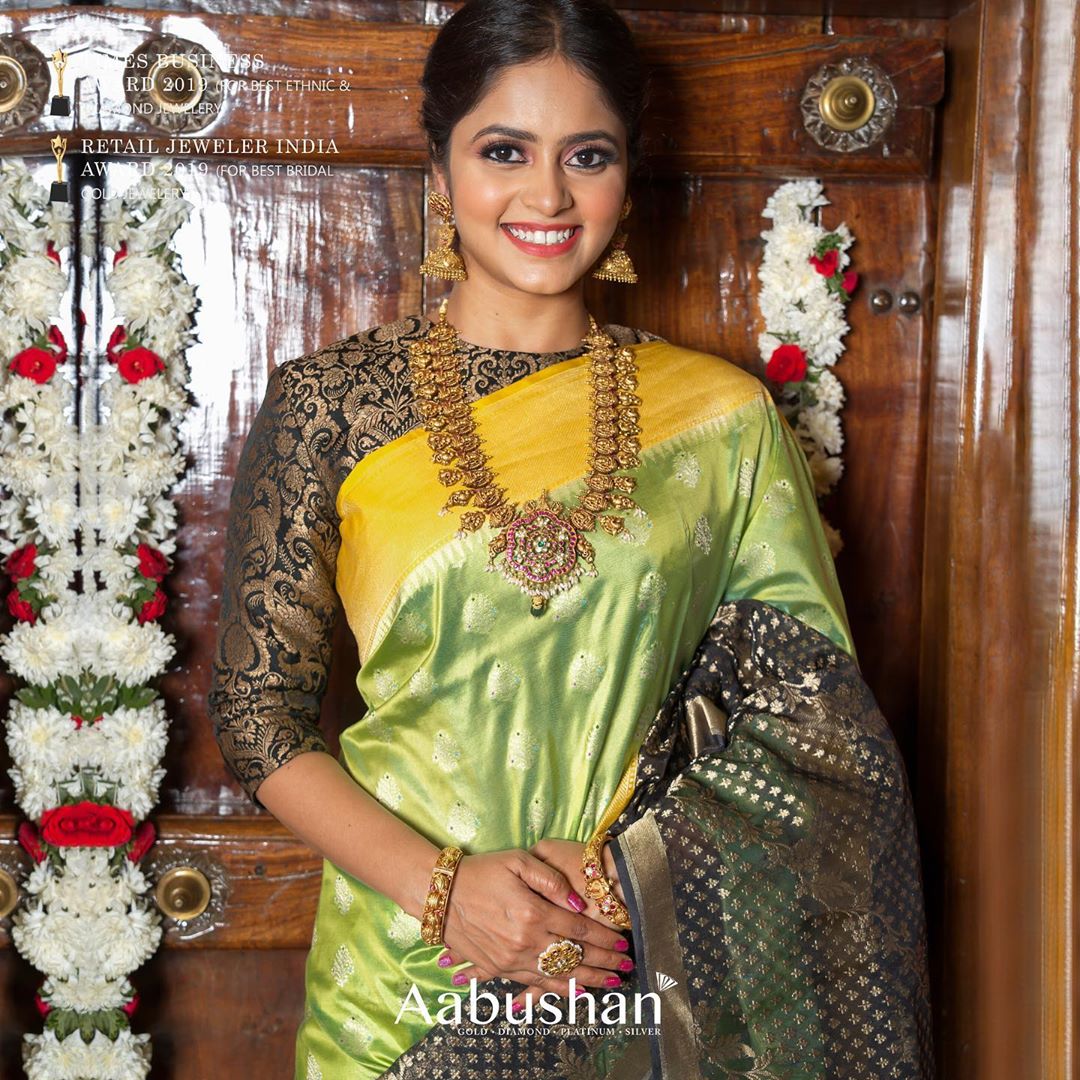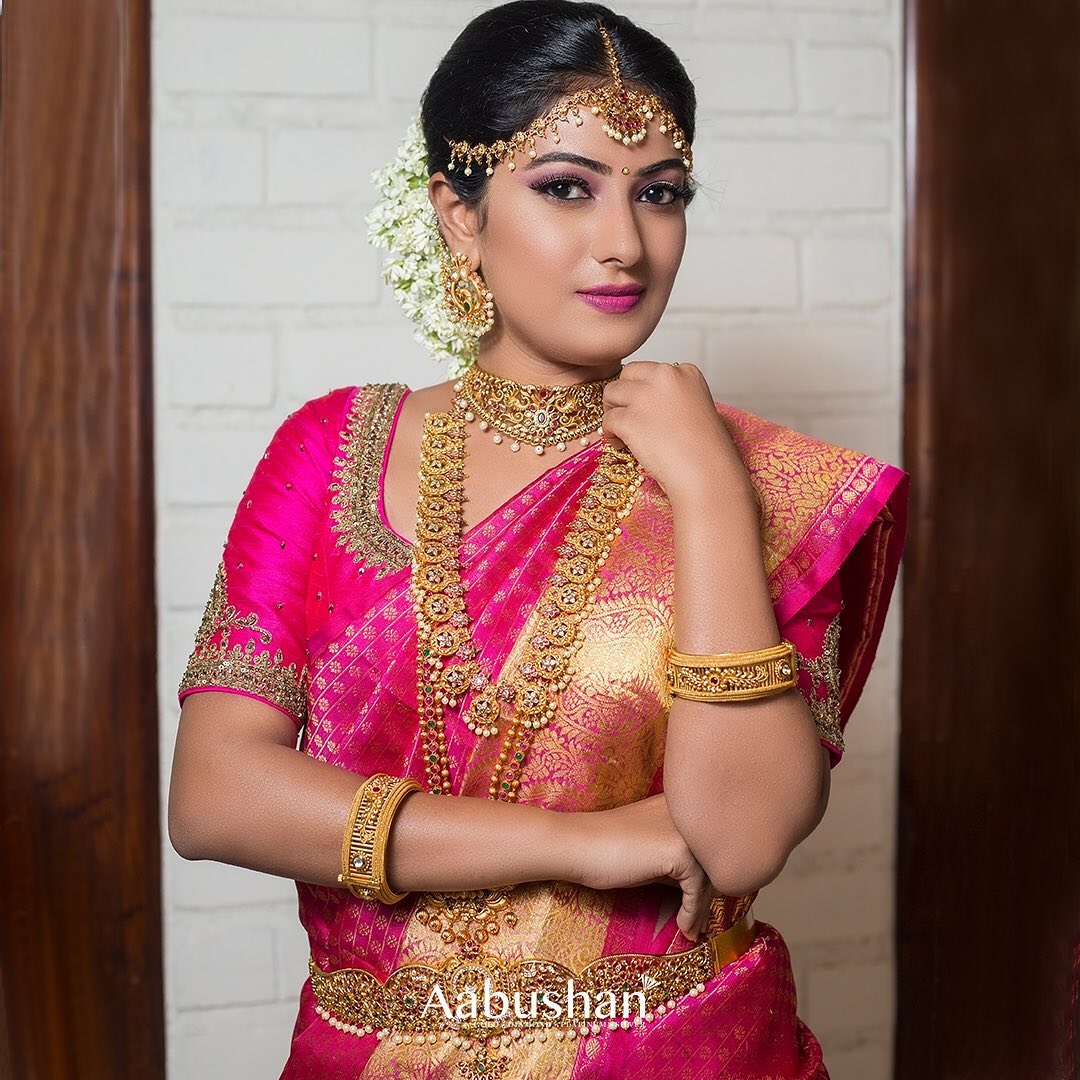 If you like any of the jewelry design featured above and wish to buy them then click here. You can also check more such stunning designs at Aabushan Jewellery 1941.