When it comes to the bridal jewellery trends then choker certainly takes away all the credit. South Indian bridal chokers are huge, mostly in temple jewelry designs. Although Gold chokers are quite popular among the South Indian brides but gold plated silver bridal chokers are a great alternative for those who don't want to go for pure gold jewellery. In this blog post we will share some of the best designs of this jewelry and will also tell you where you can buy them.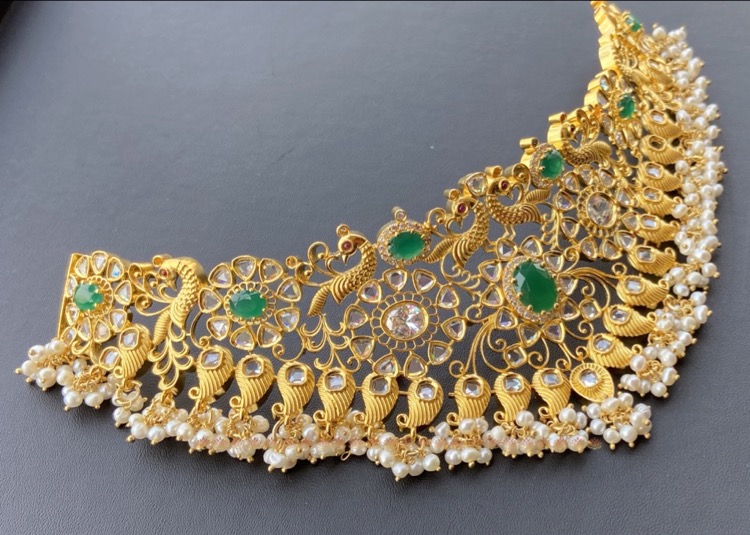 Silver bridal chokers are very economical as the base of it is made of pure silver which is then further coated with gold polish. The neckpiece can be further decorated with kundan, multicolor stones, pearls etc. These neckwears comes in beautiful nakashi work and designs. From floral to Lakshmi to peacock designs, every choker has a beautiful pattern that everyone will fall in love with it.
If you are in search for gold look alike South Indian Gold plated silver bridal chokers that are affordable as well then check out these designs featured below. All the neckwears featured below are available on our website Shop South India Jewels. Depending on your choice, you can choose from single or drop choker necklace.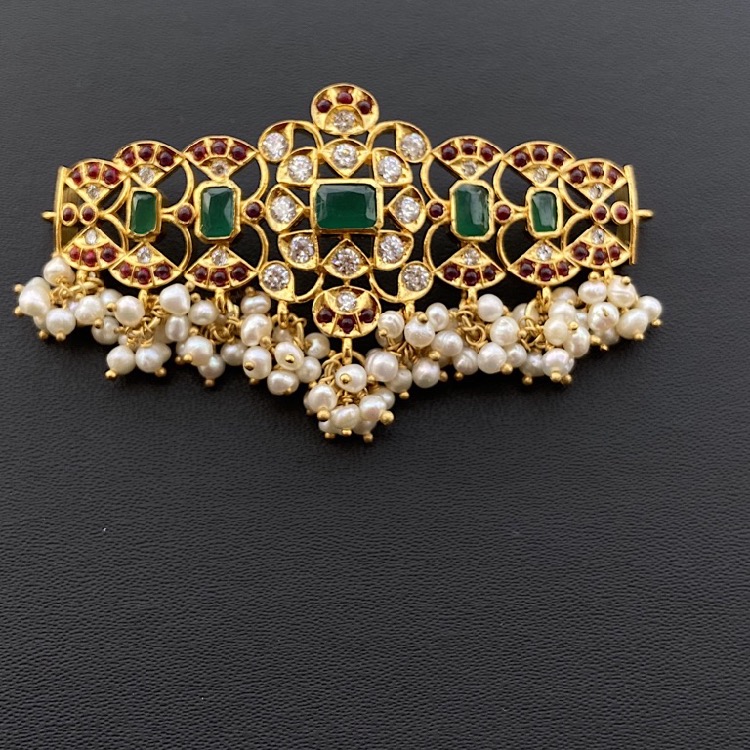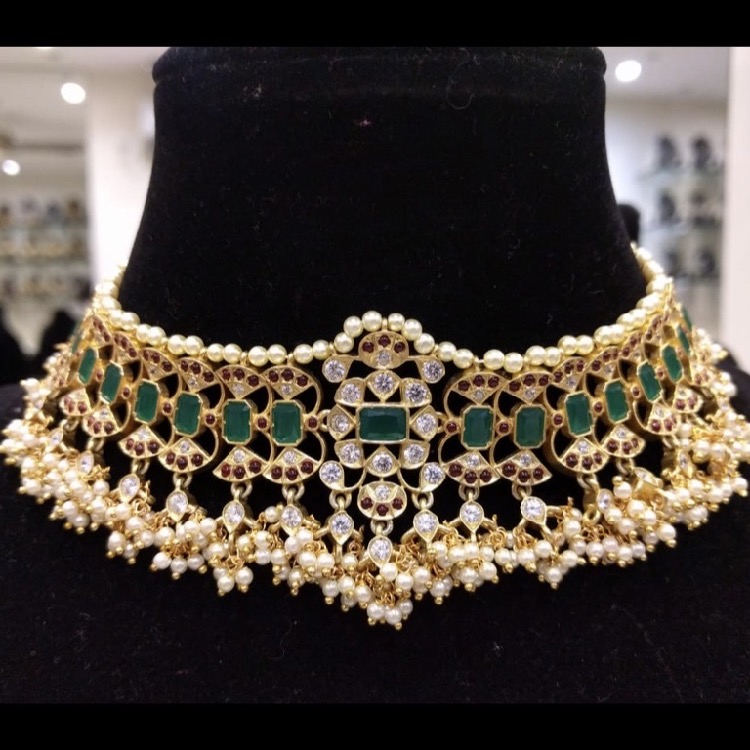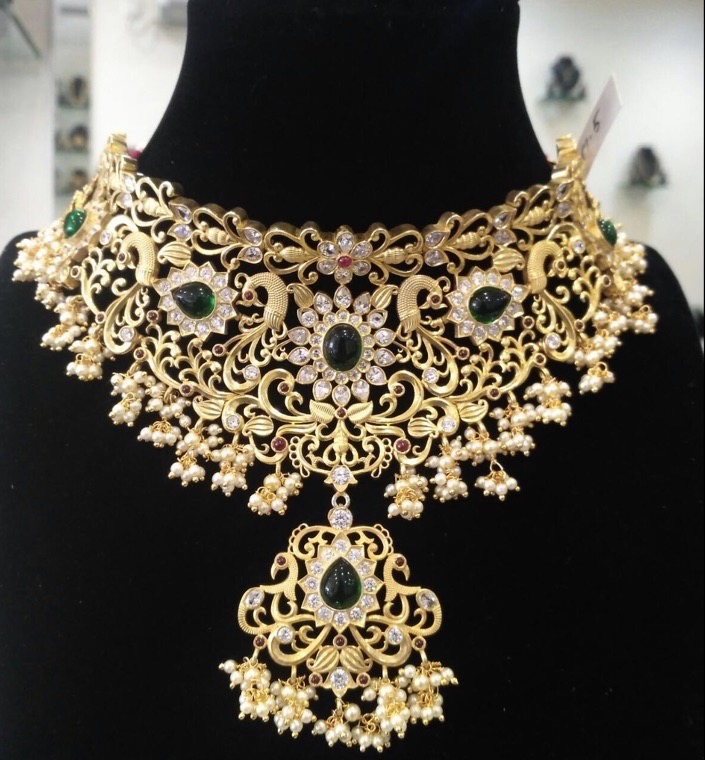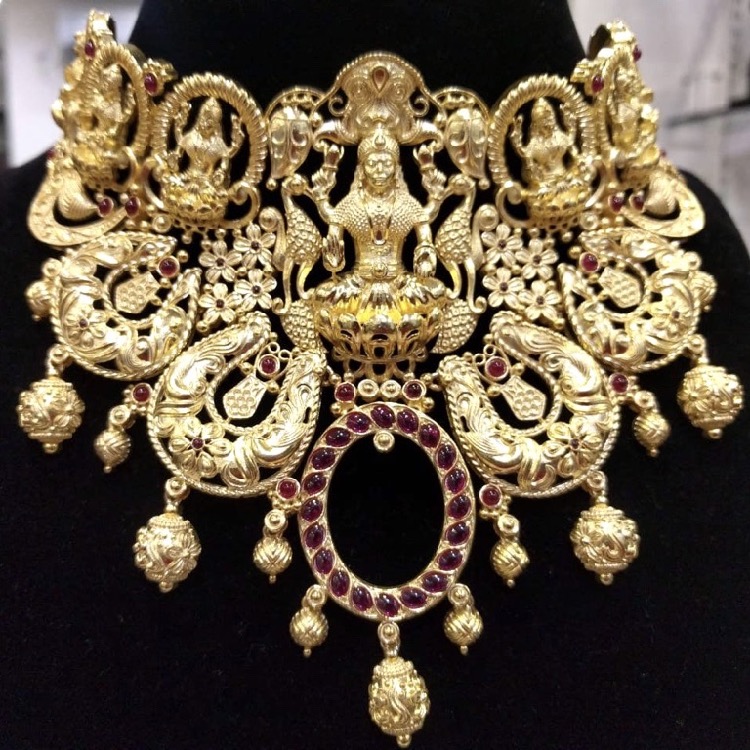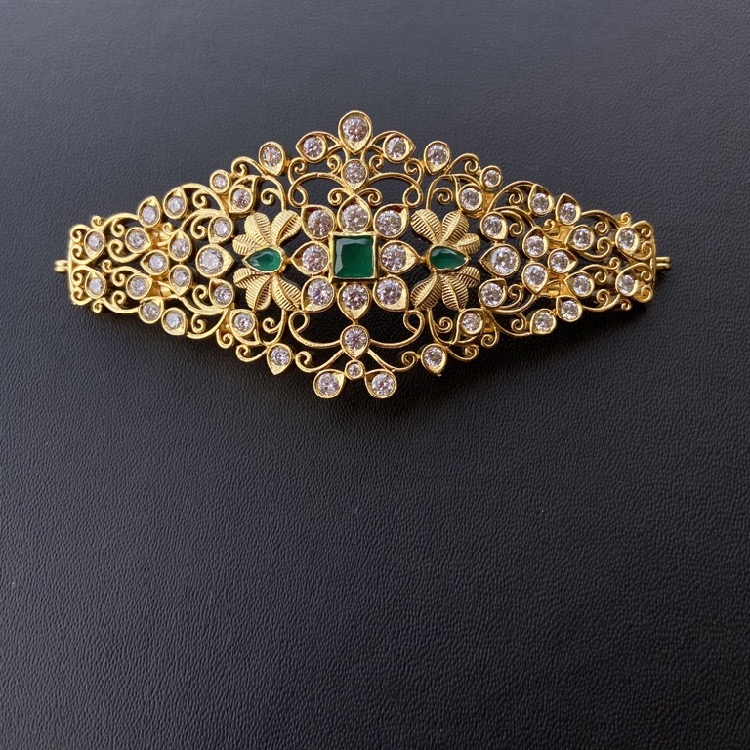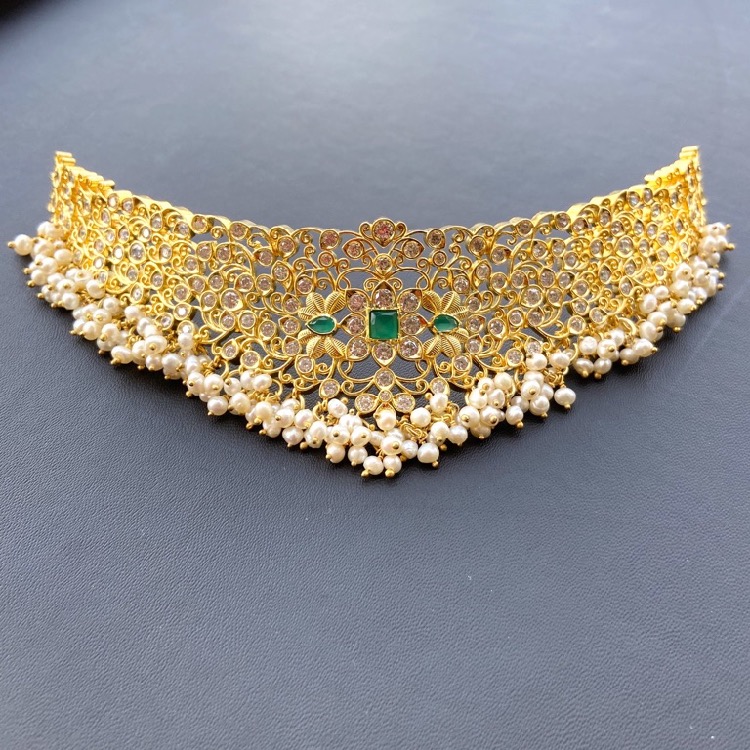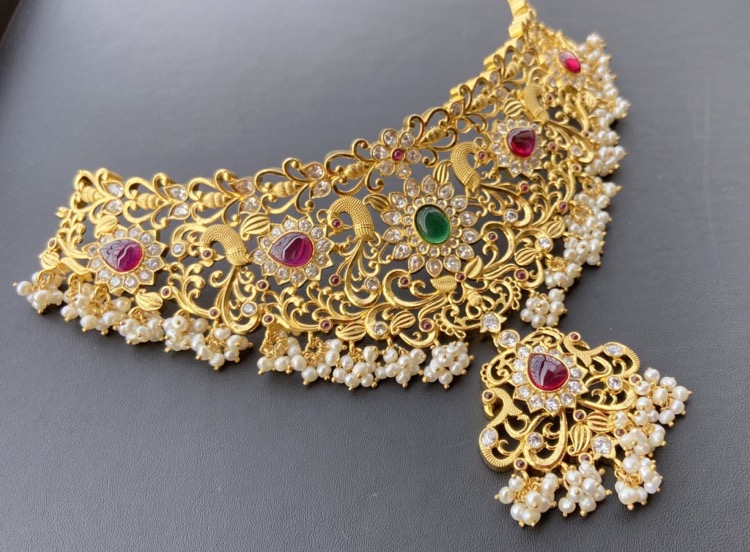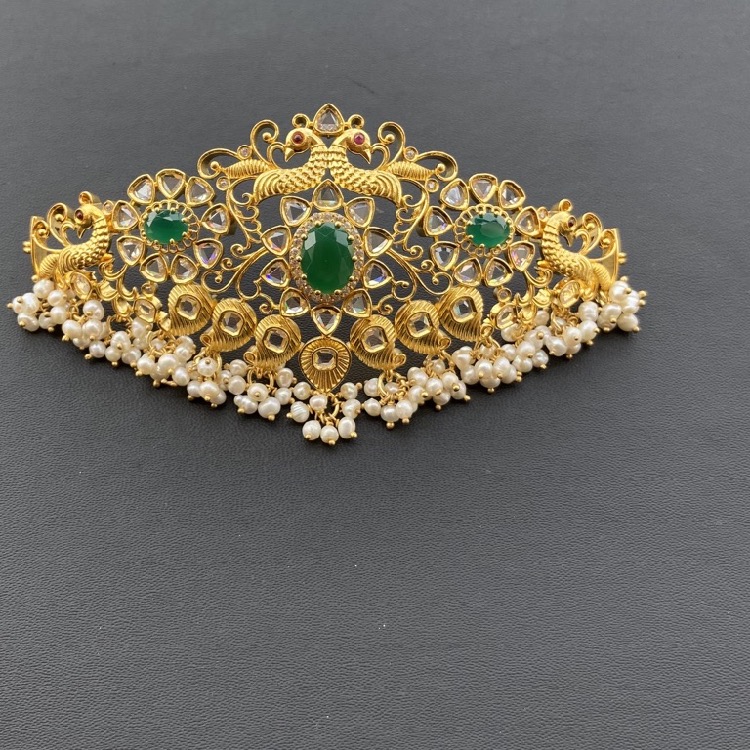 To check more such unique South Indian jewellery designs and to buy them, click here!! Also keep reading this space to remain updated about all the latest jewelry trends.