Guttapusalu necklaces are counted among one of the most popular South Indian jewelleries. These necklaces are perfect for occasions like wedding, festivals and parties. The name guttapusalu necklace set is a South Indian name in which "gutta" means a bunch and "pusalu" is referred to pearls and beads. In this blog post we will some of the popular brands where you can shop the latest guttapusalu necklace designs.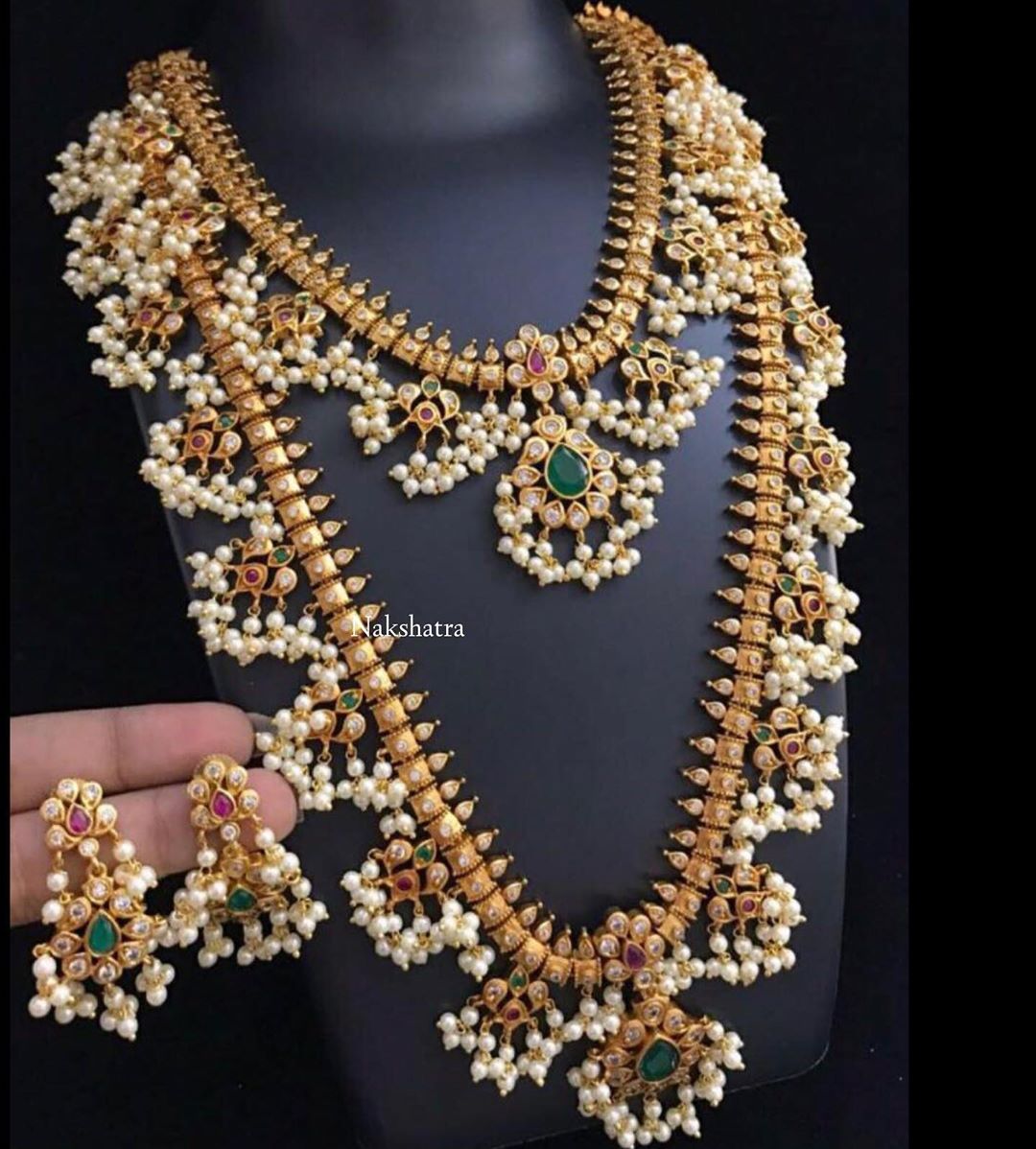 These neckpieces are made in gold, silver and artificial metal also. Depending on ones budget they can choose which one they want to buy. These neckwears can be further decorated with multicolour stones or kemp stone or emerald or ruby. Most of the South Indian woman love to wear these neckpieces with silk sarees. Silver guttapusalu looks great with linen or cotton sarees. This neckwear mostly comes in set of necklace and earrings. However at many places you can also find just neckpieces.
For those women who are clueless about the best brands which sells guttapusalu necklace online, we have few brands recommendations for you. Nakshatra Chennai, Precious and You and Nakoda Payals are three such brands where you can find all sorts of popular South Indian Jewelleries, specially gutapusalu. Check out few jewelleries from these brands below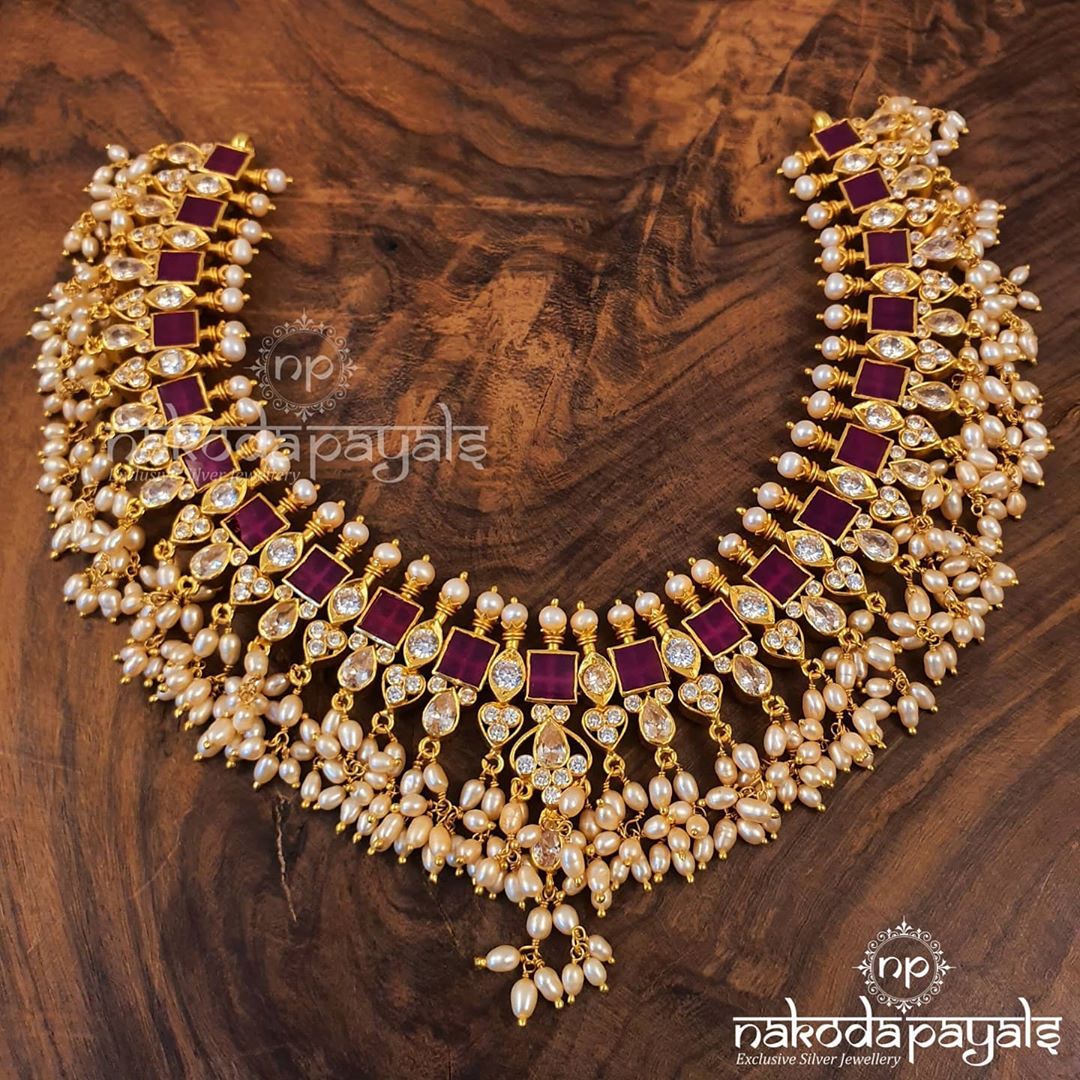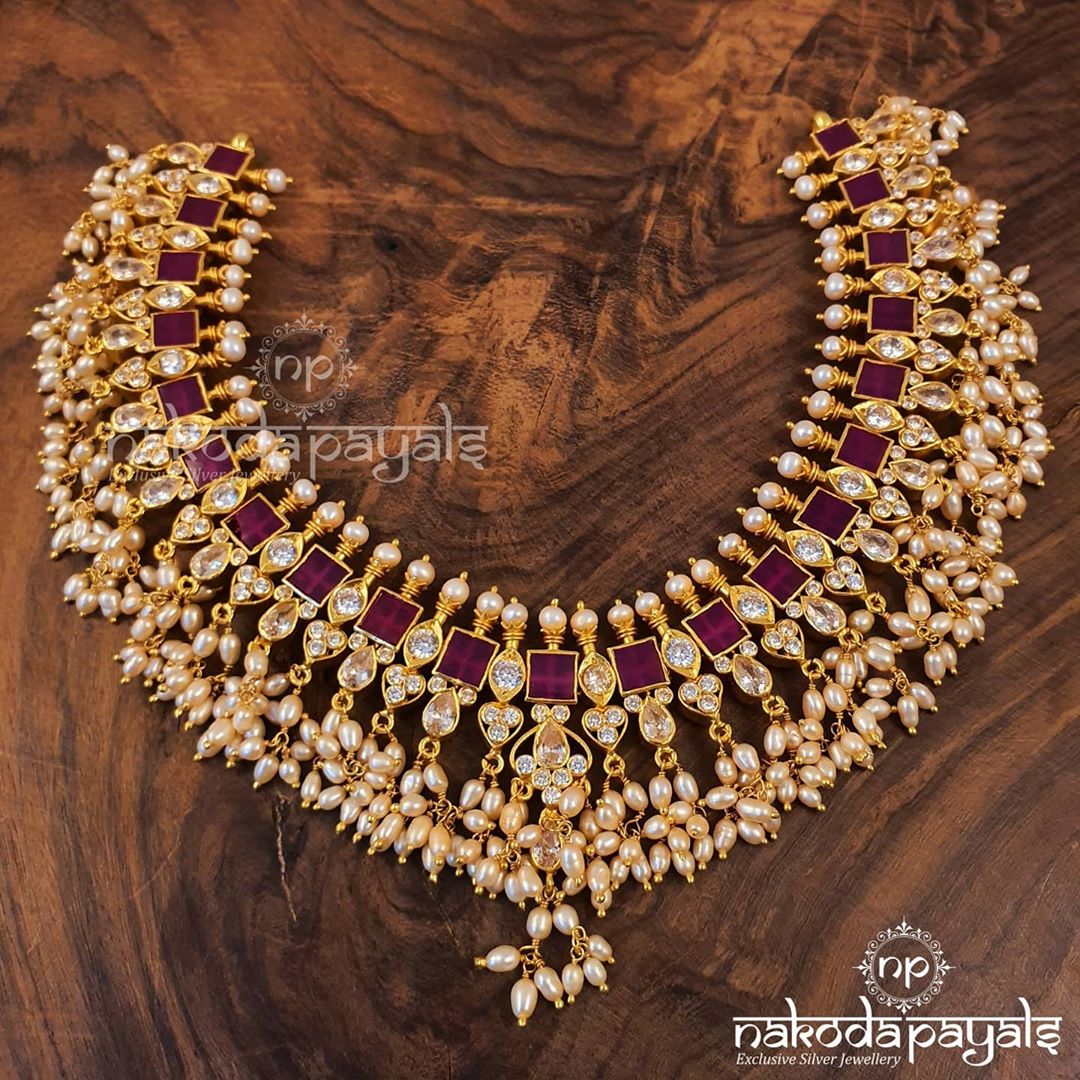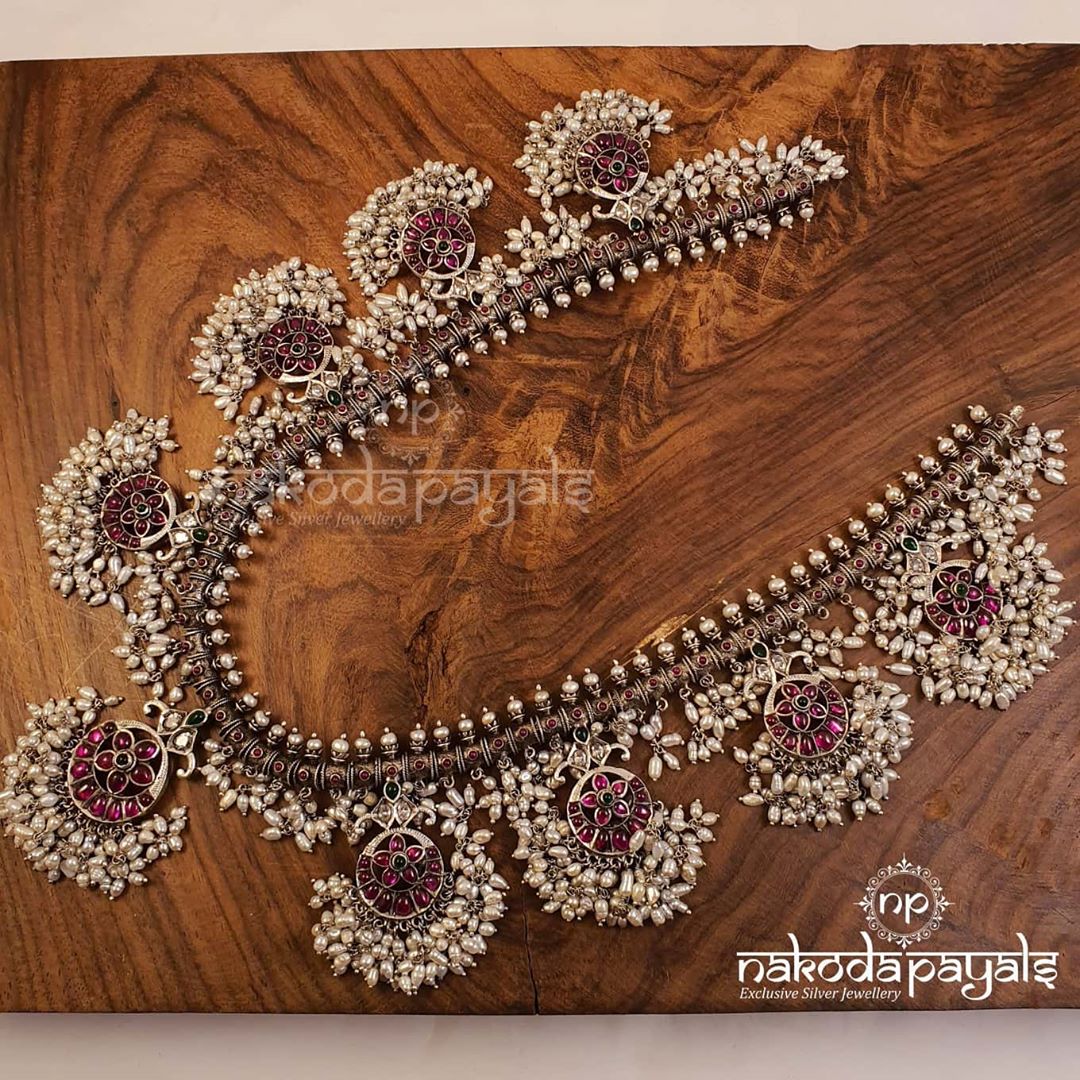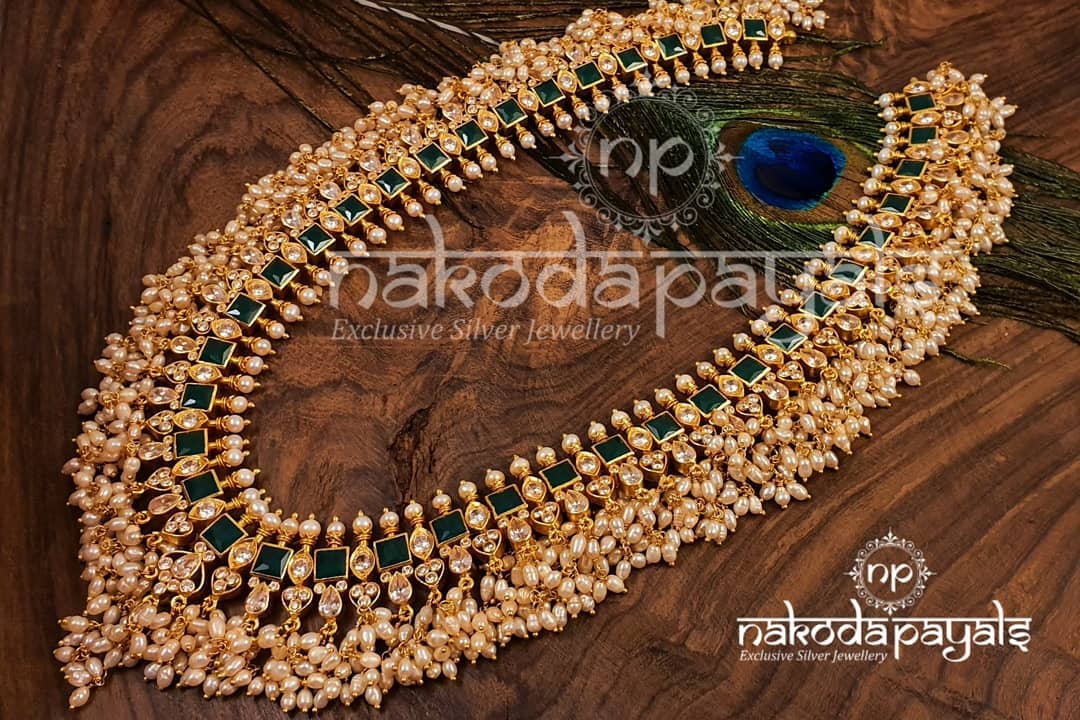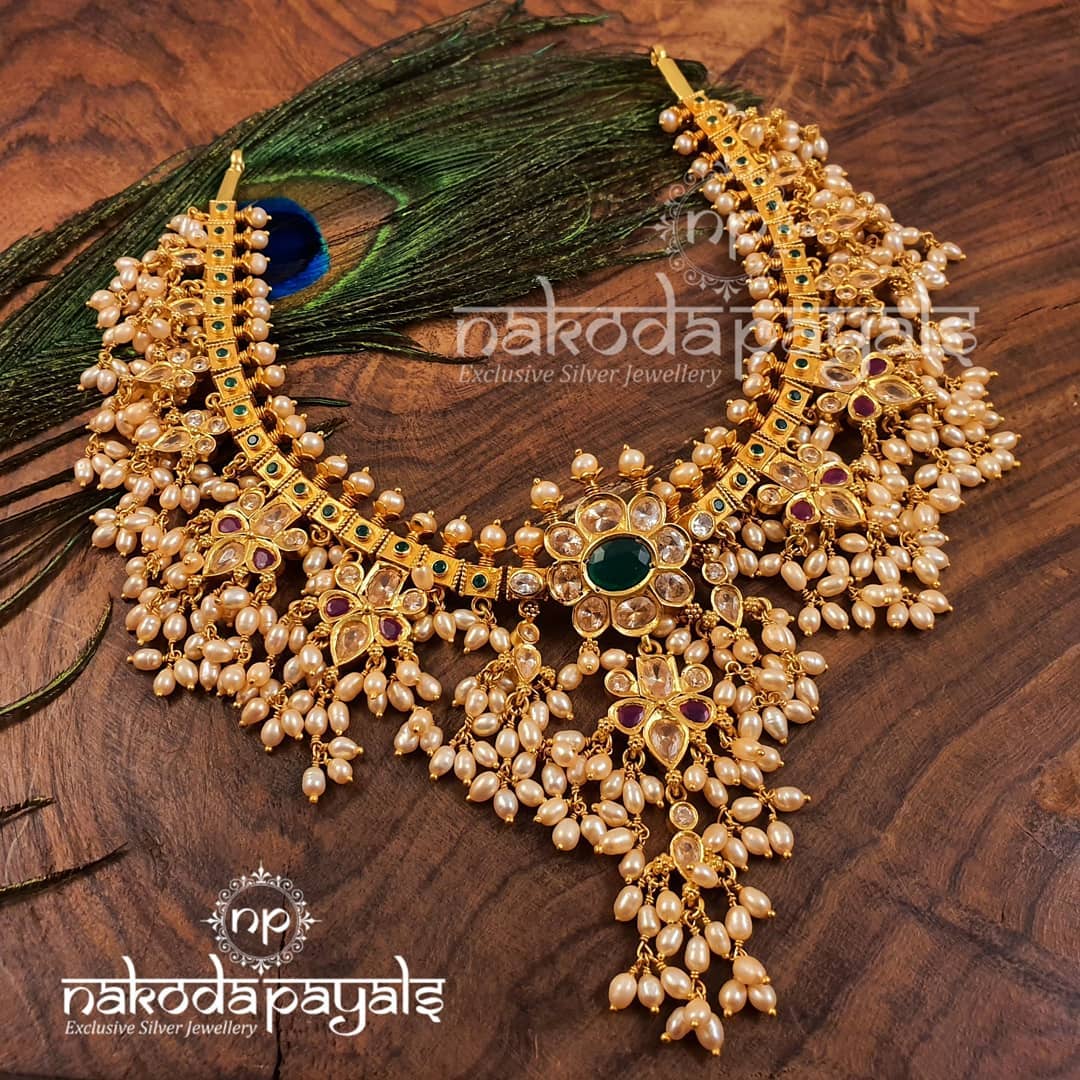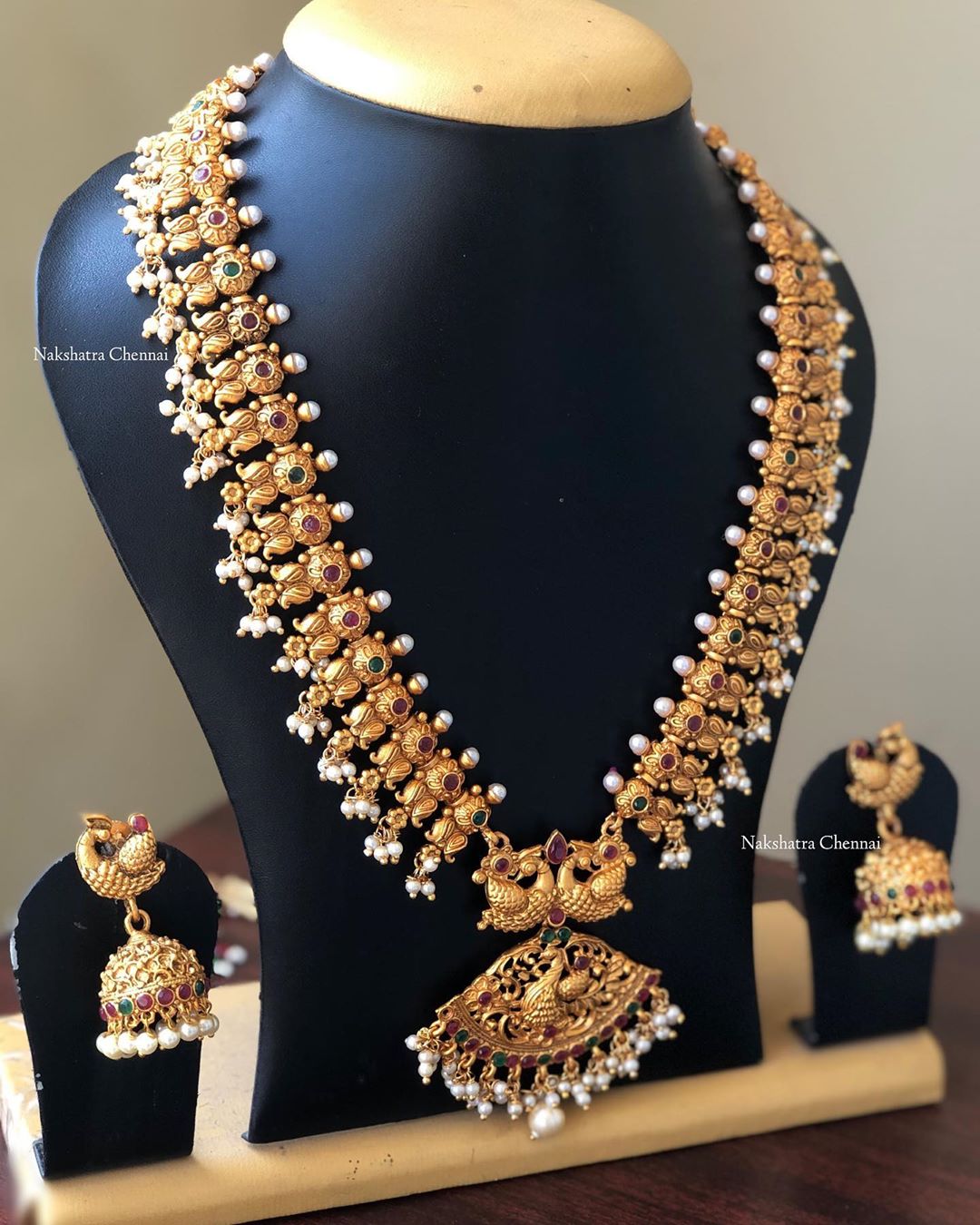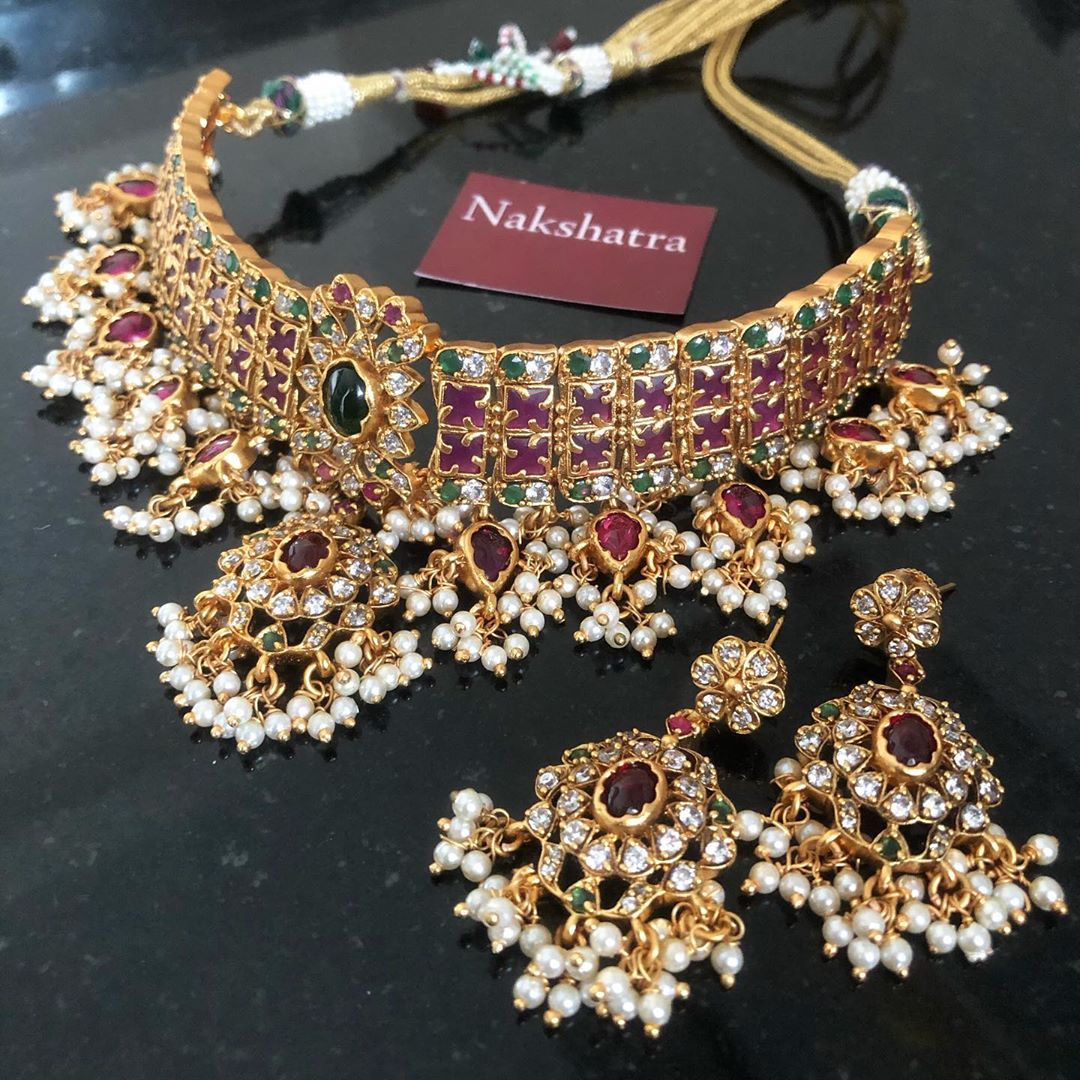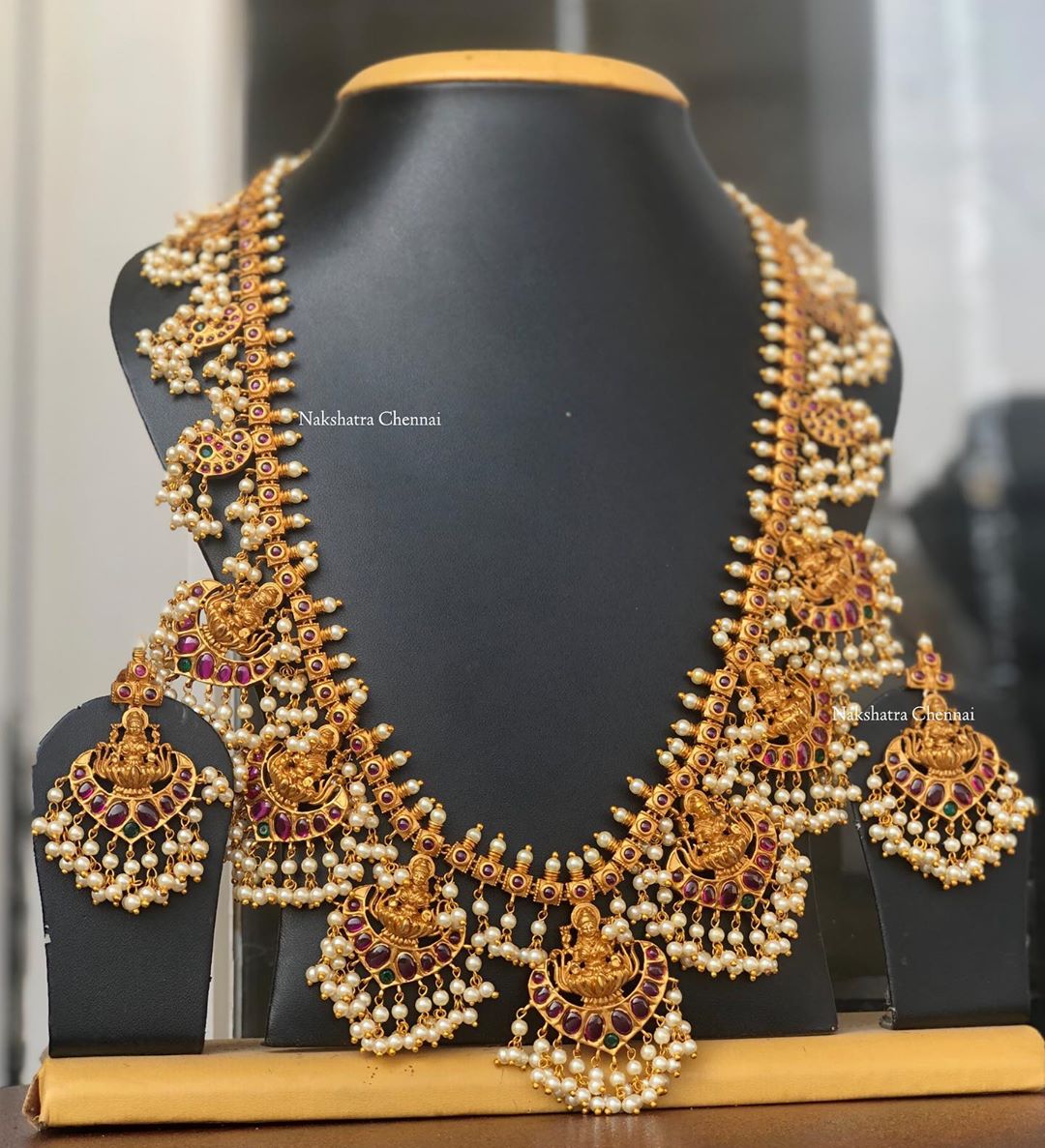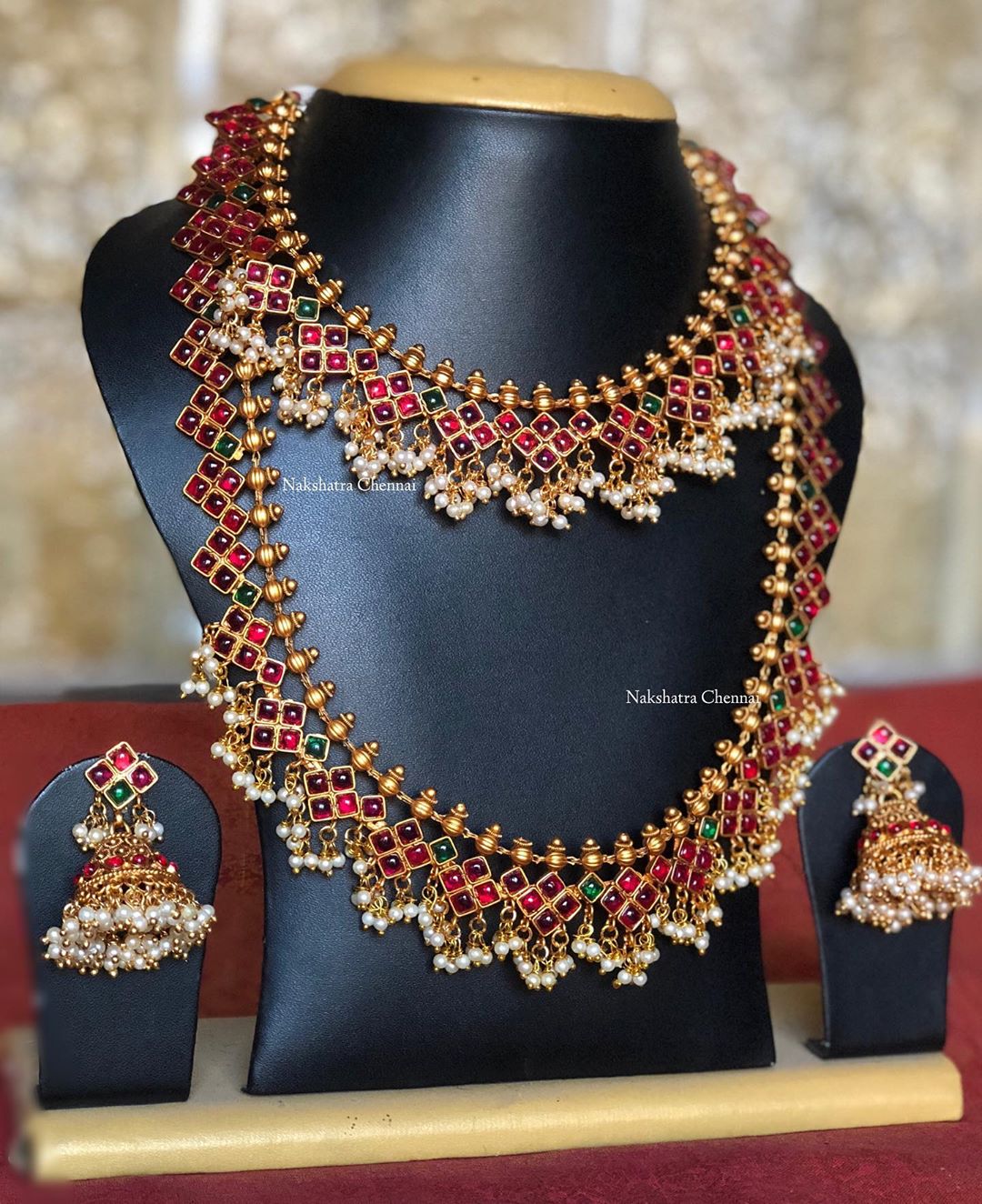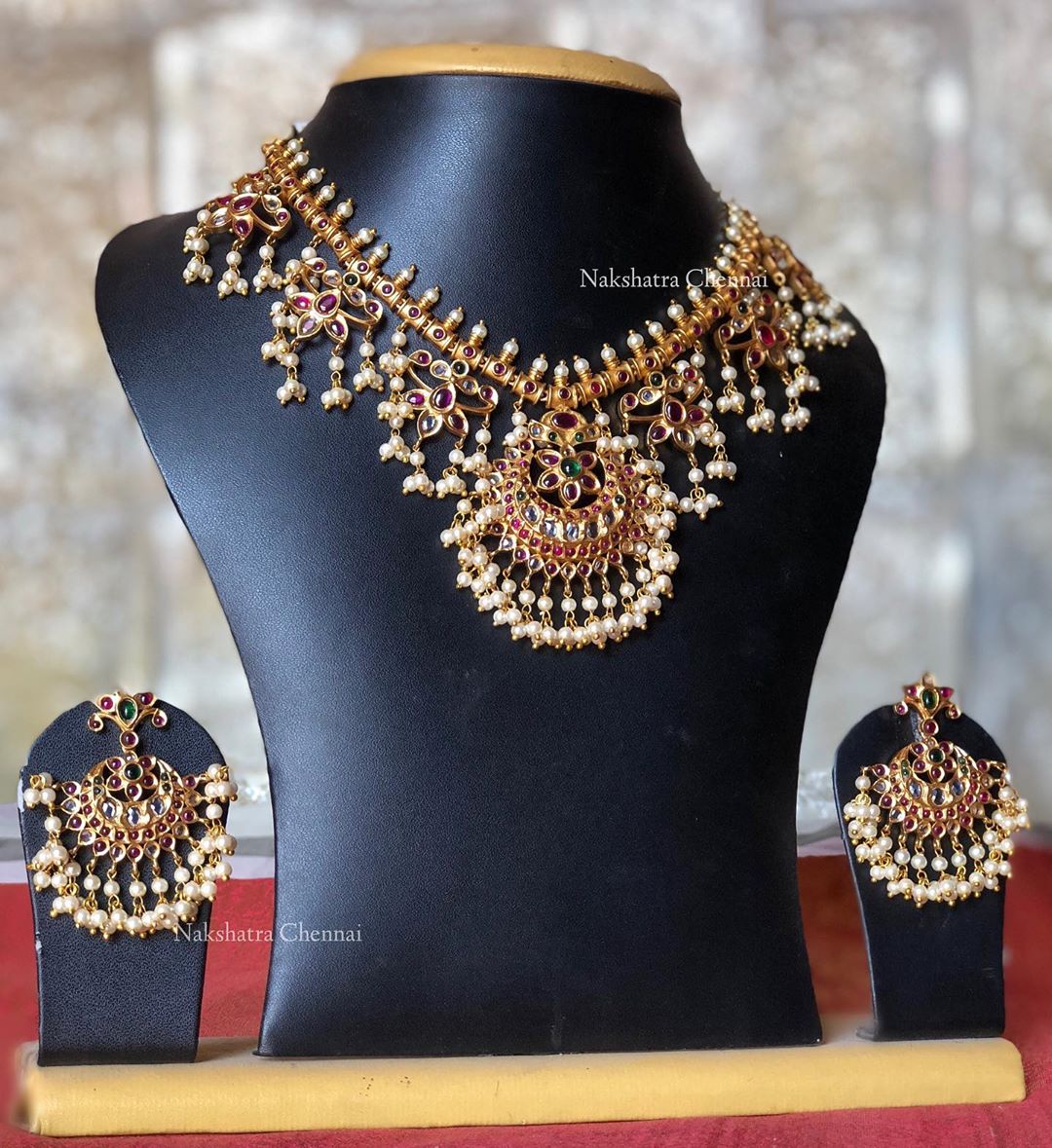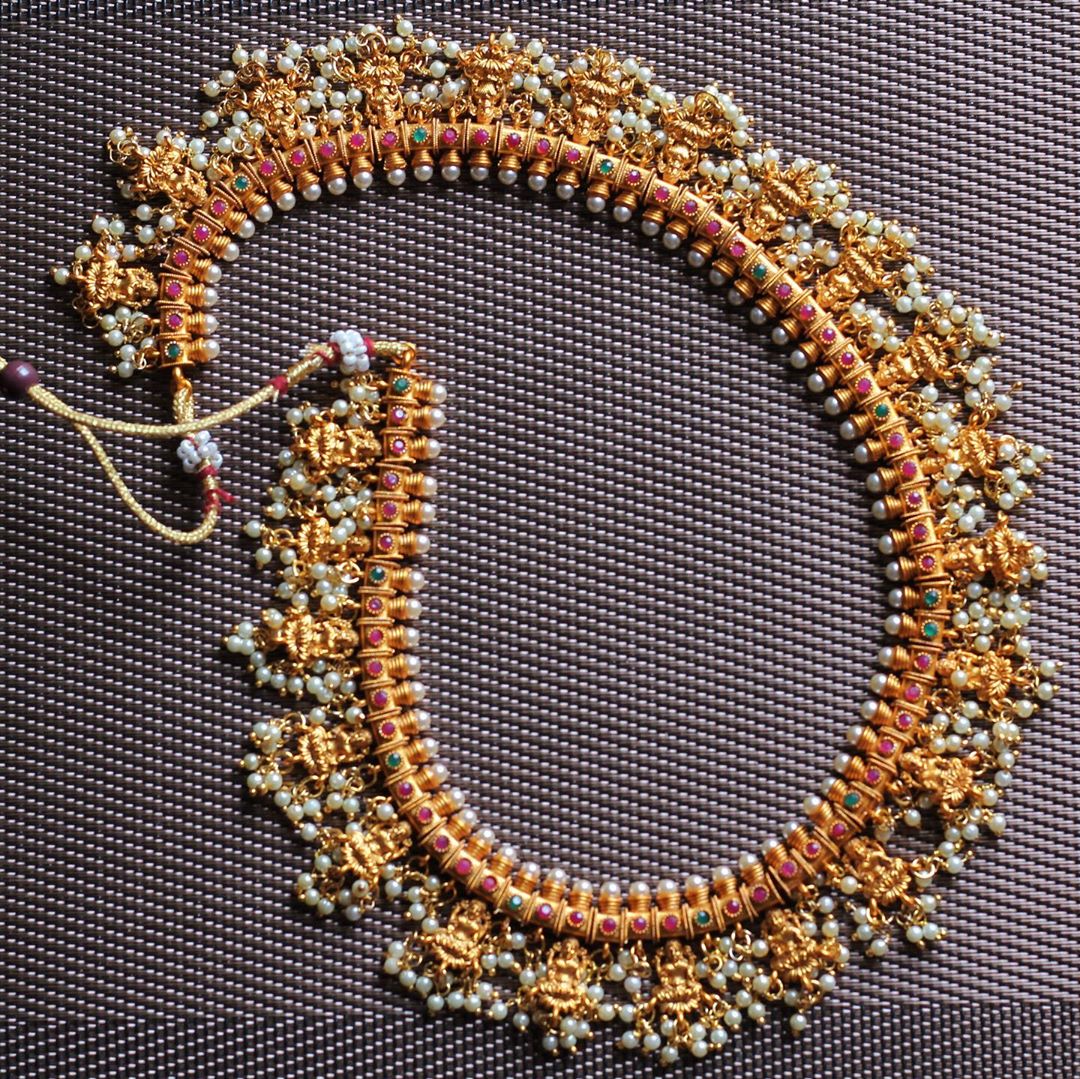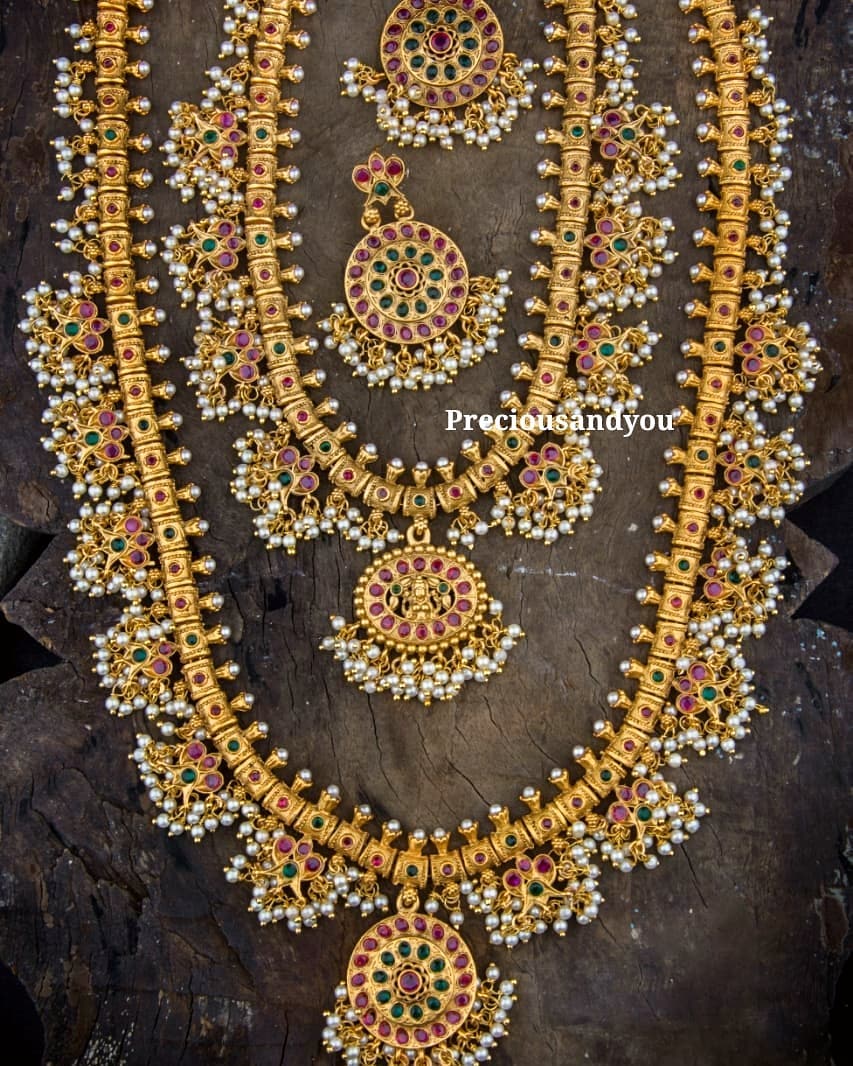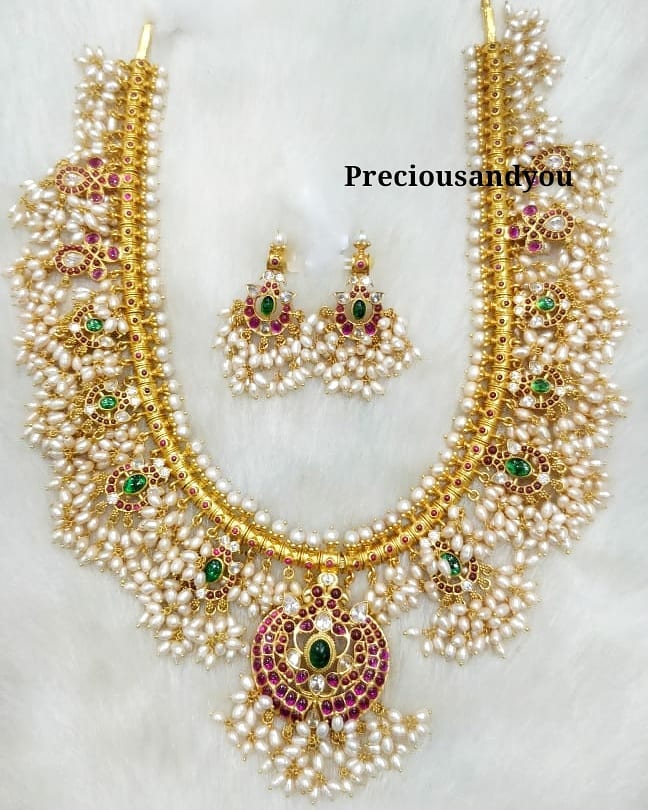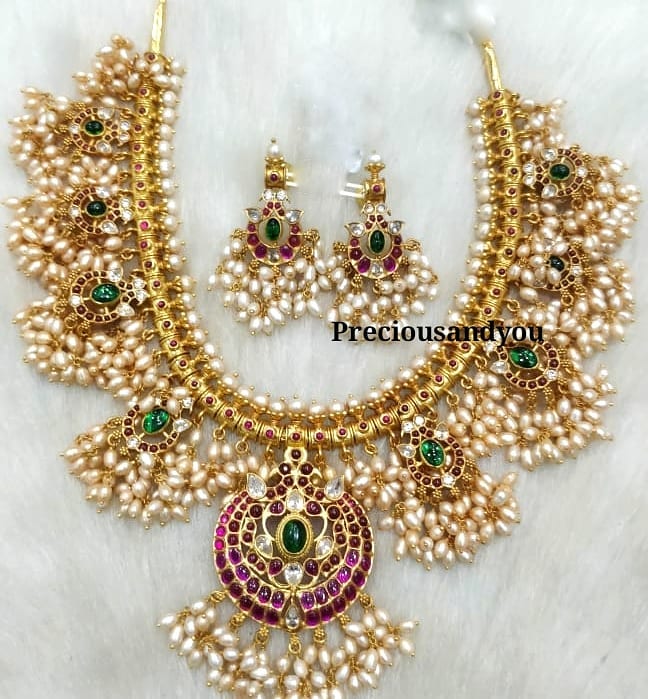 If you like the above featured necklace designs and wish to buy then below we have provided the brands link from where you can buy them!!
Brands: