Jewelleries seems to be the sole weakness of any woman. There are variety of neckpieces, from the precious gemstones to the imitation ones. But there is one such category which is loved by the all because of its luxury charm and that's gold plated pure silver jewellery. In this blog post you will see some of the latest luxury silver neckpieces by the brand The Amethyst Store.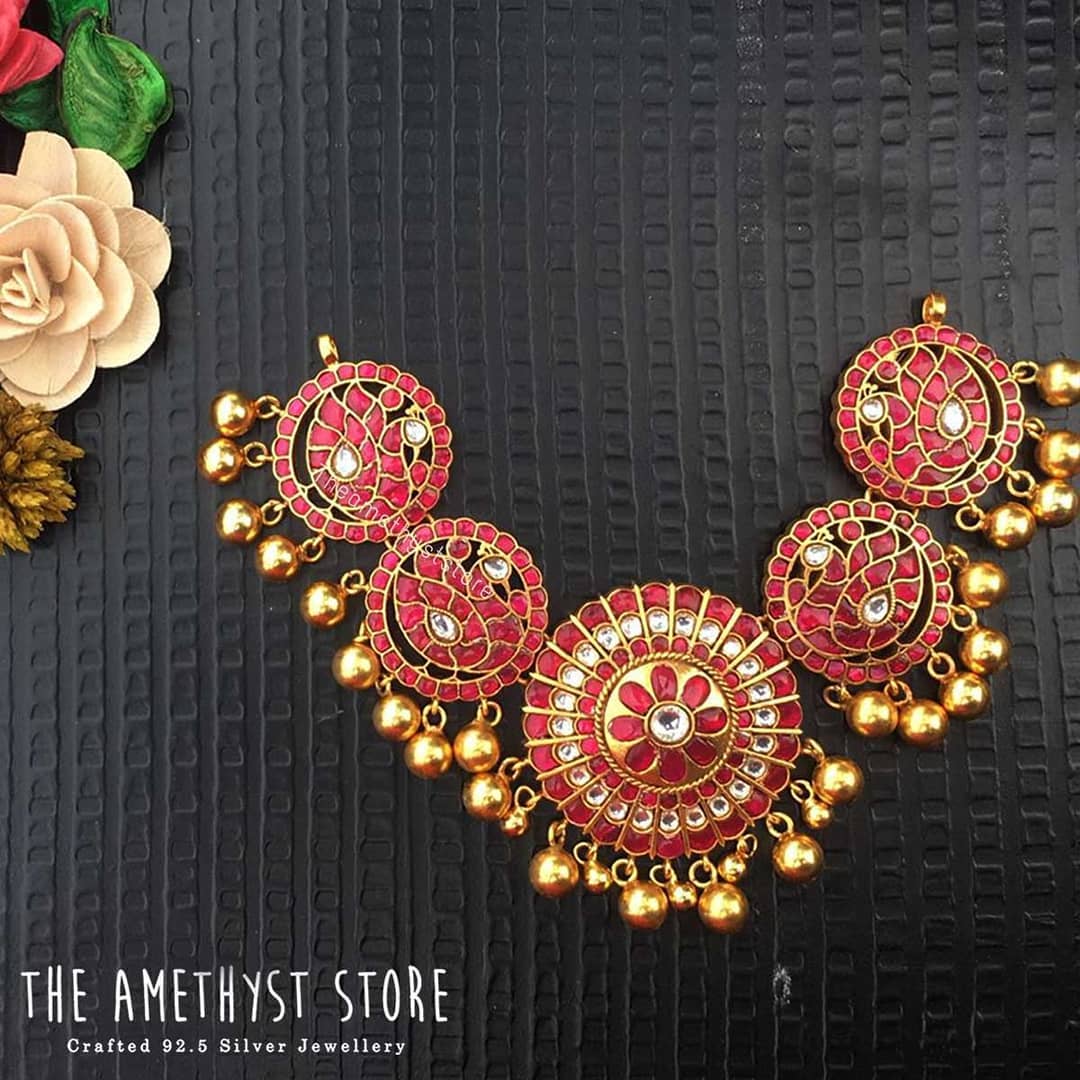 This is a brand where you can find a wide range of variety in the necklace designs. All the pure silver necklaces that are gold plated and studded with different colors stones or kundan or pearls. The variety includes choker designs, guttapusalu, short necklaces, long harams, layered neckpieces, coin ones, temple designs, etc.
The Amethyst Store is a brand well known for its luxury silver jewellery. This brand is also a National Jewellery Award Winner-Silver. All the jewelry designs speaks luxury and class. Jewelries from this brand are made from pure 925 silver and then they are 22kt gold plated which made each design looks like the most expensive one. If you are really curious to check out some of the best gold plated silver necklace designs from this brand then here we bring an end to your curiosity. Check out these best-selling necklaces from this brand.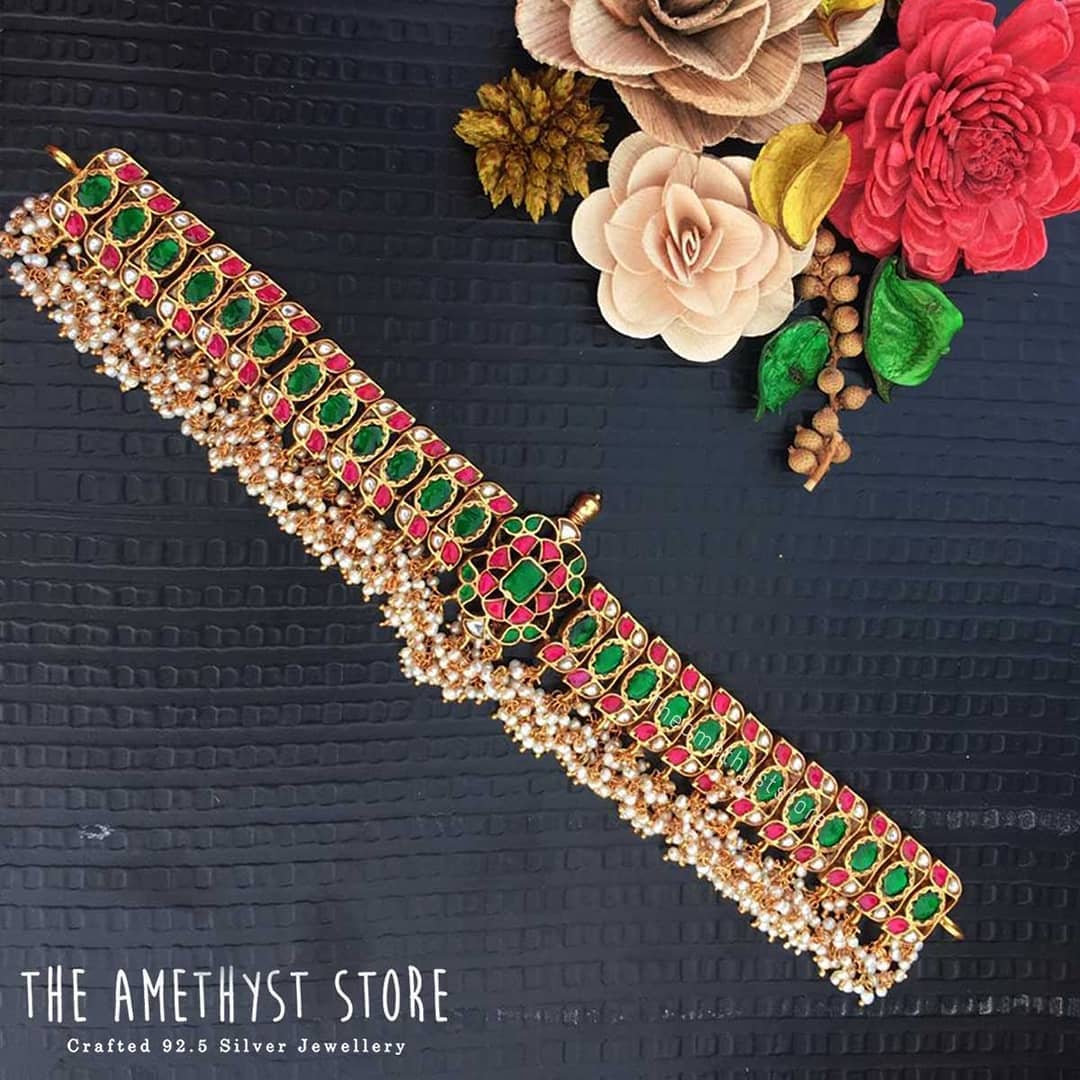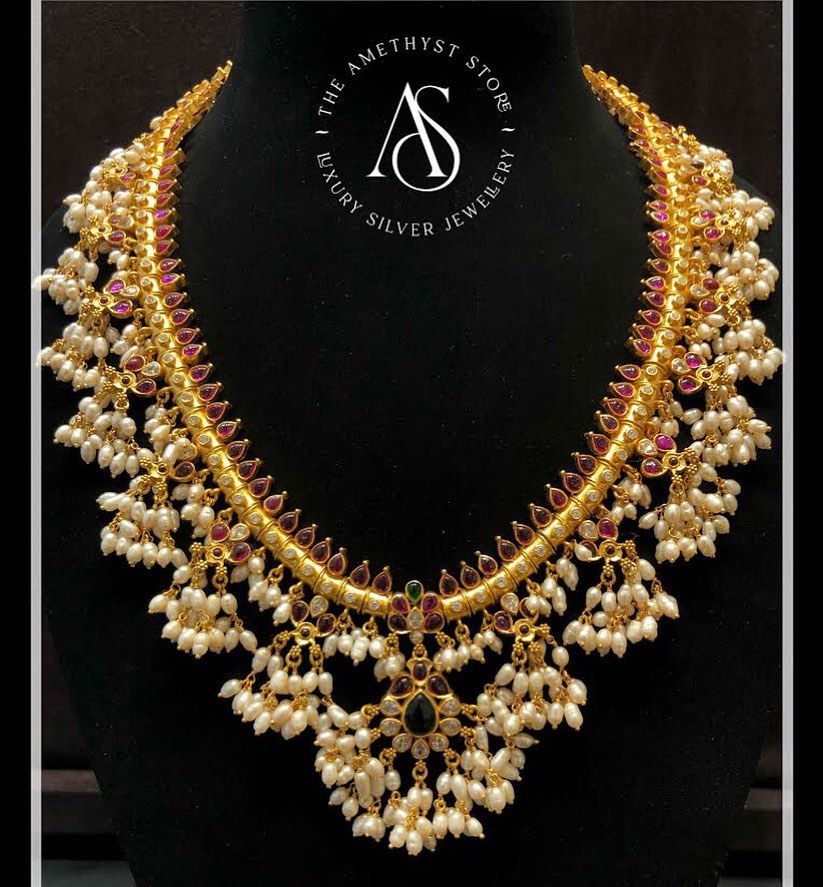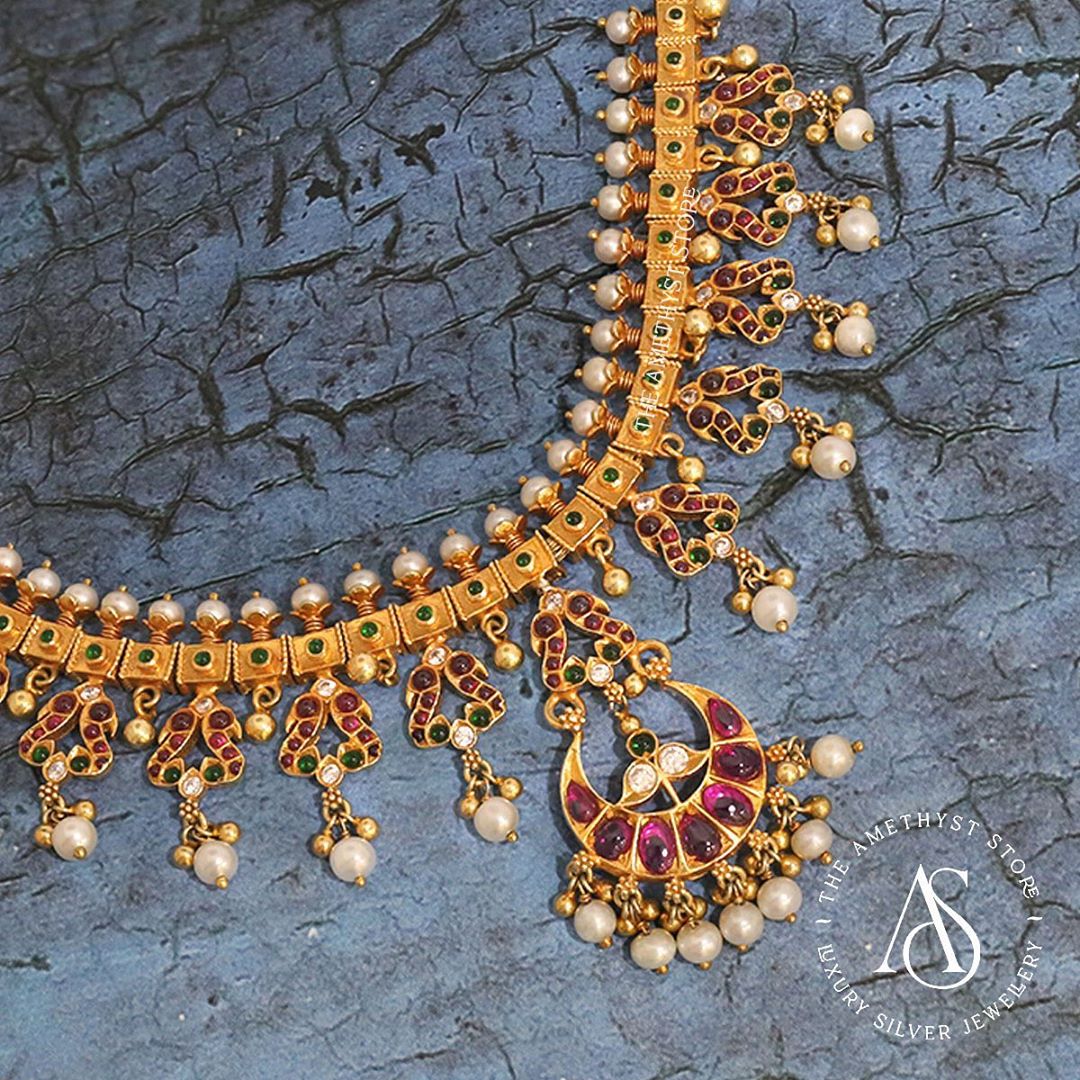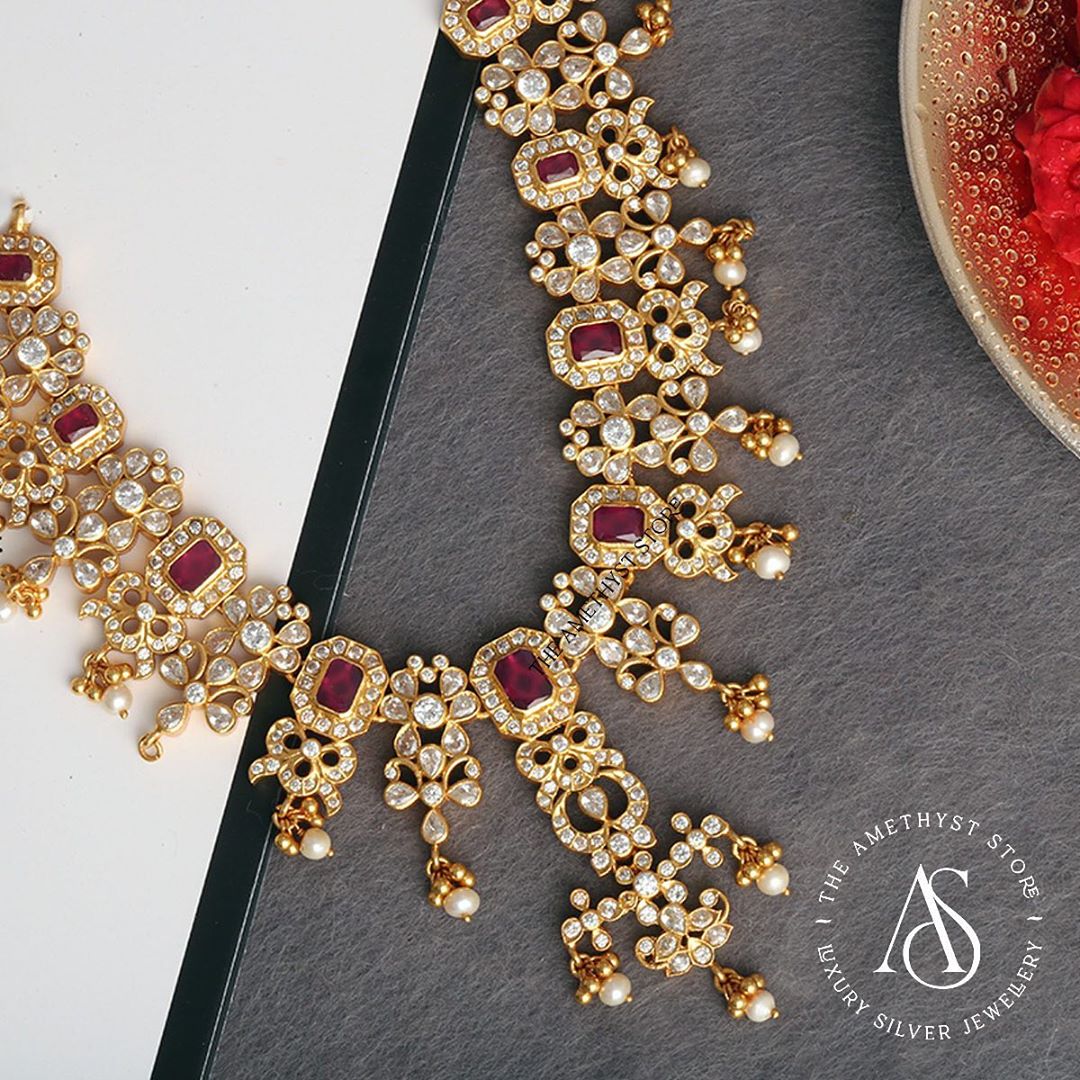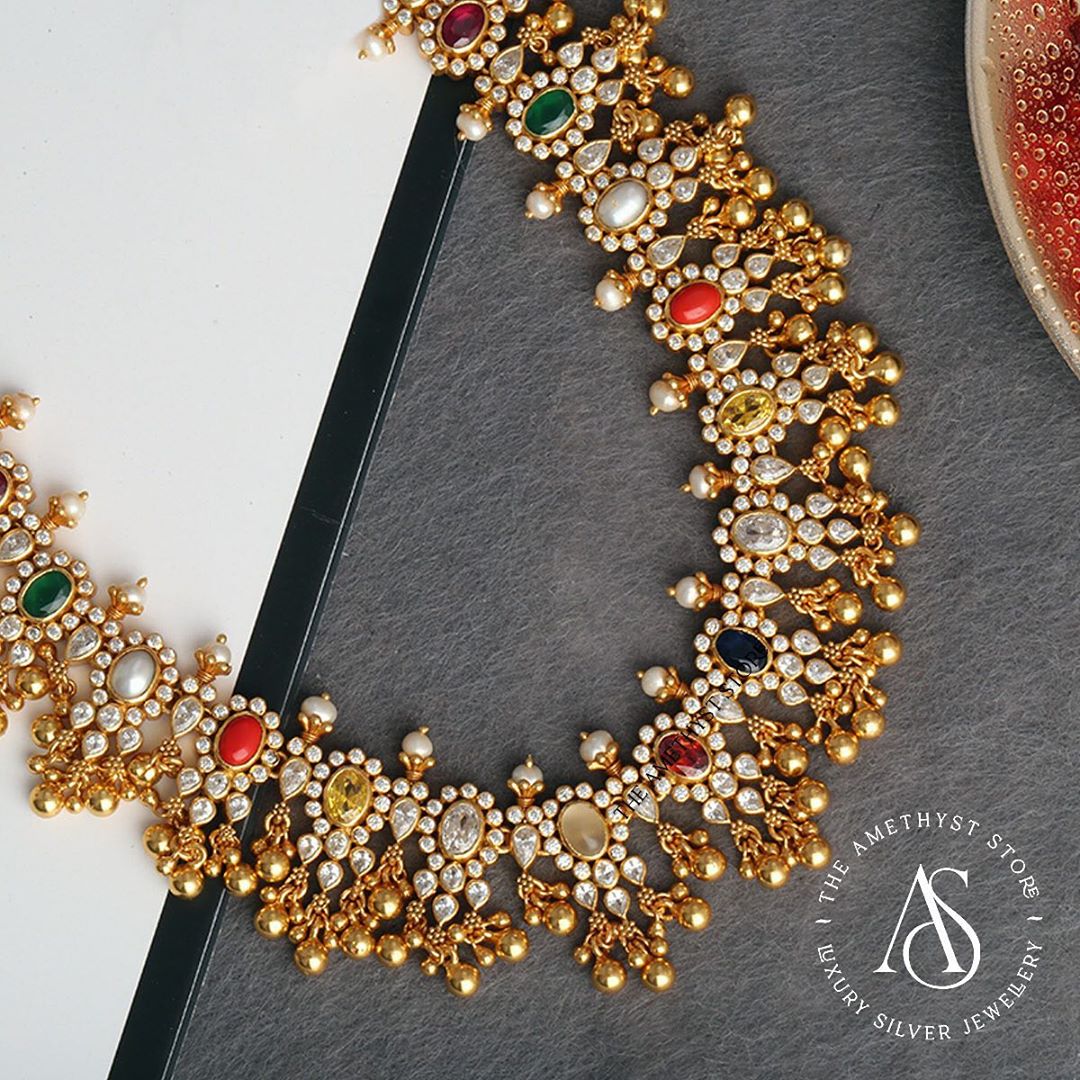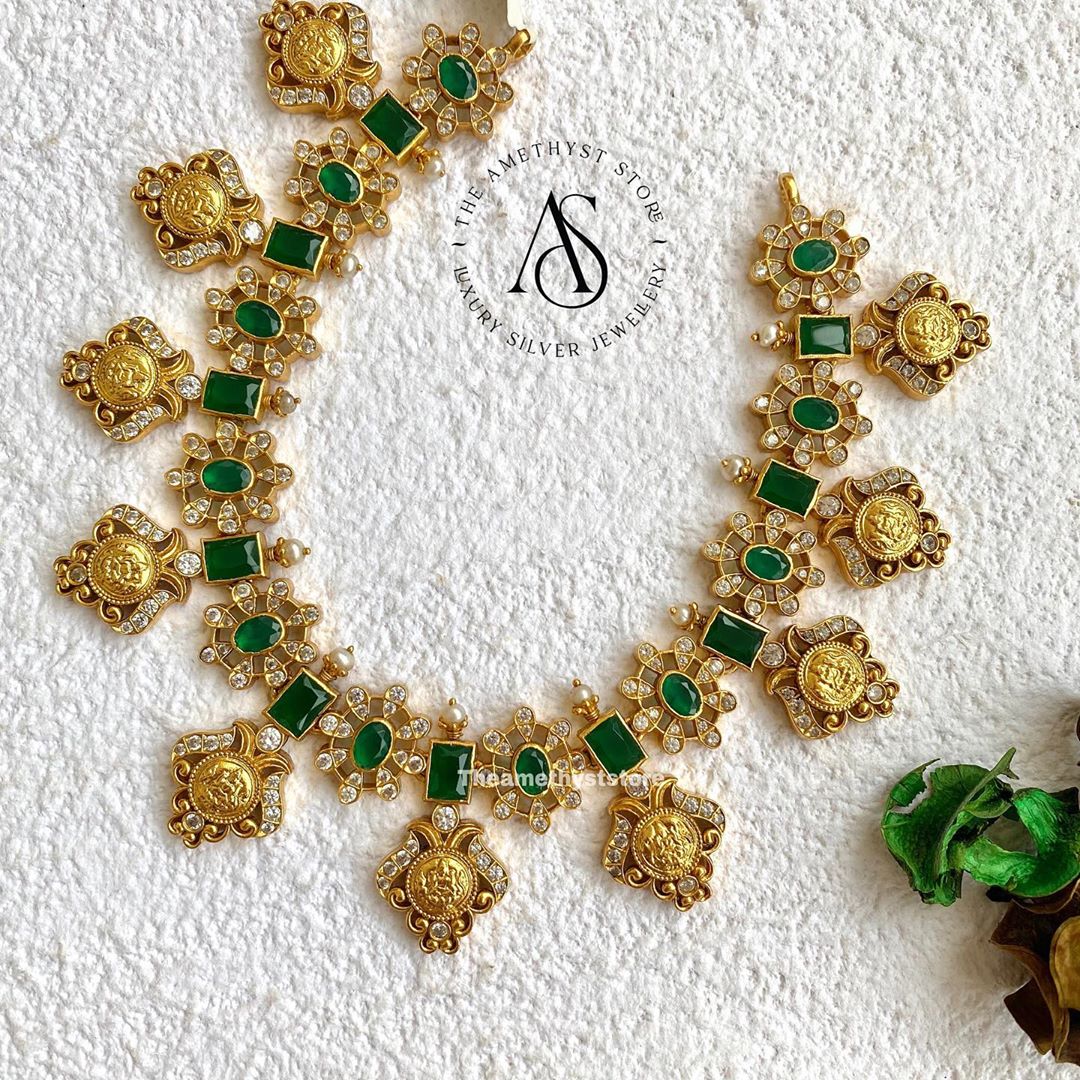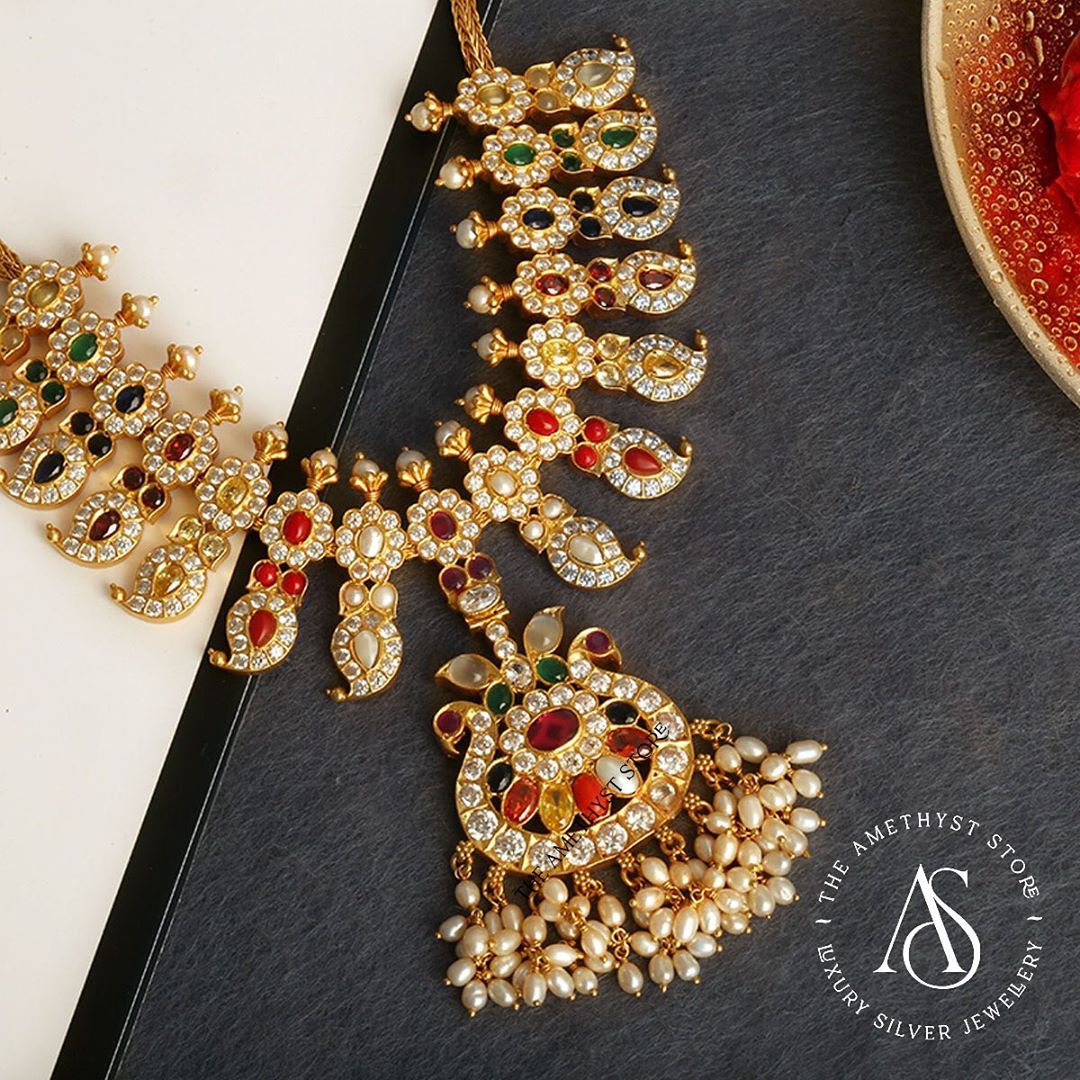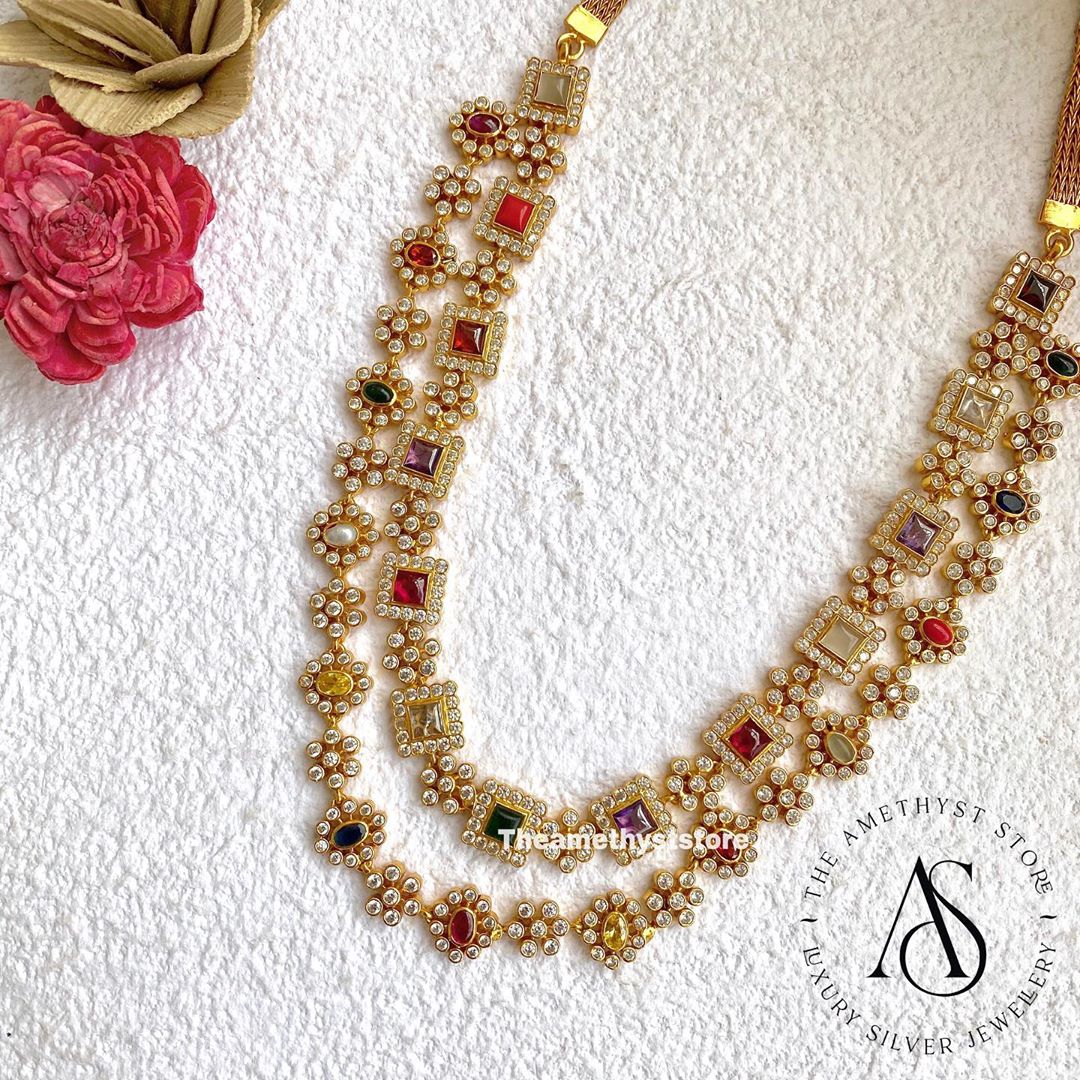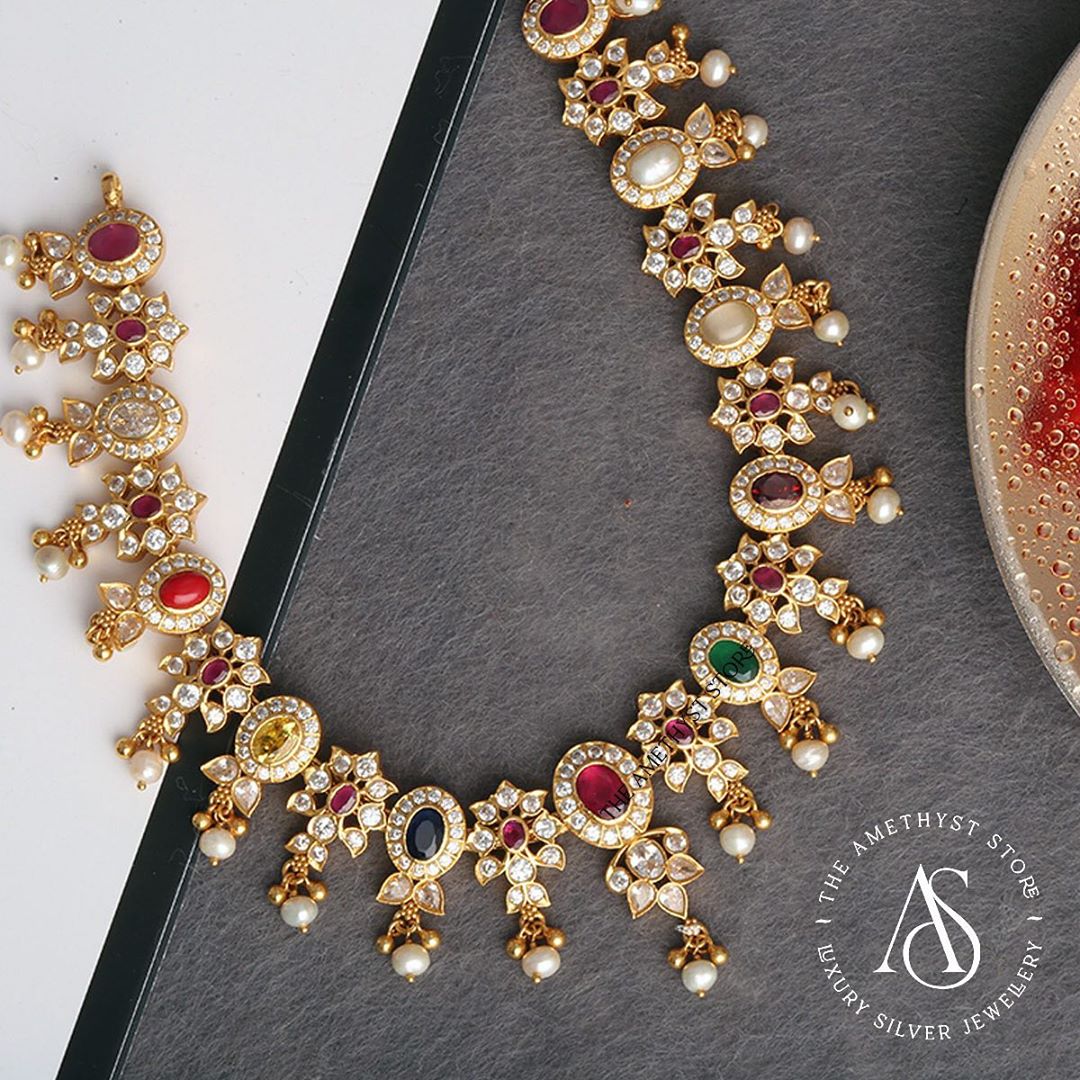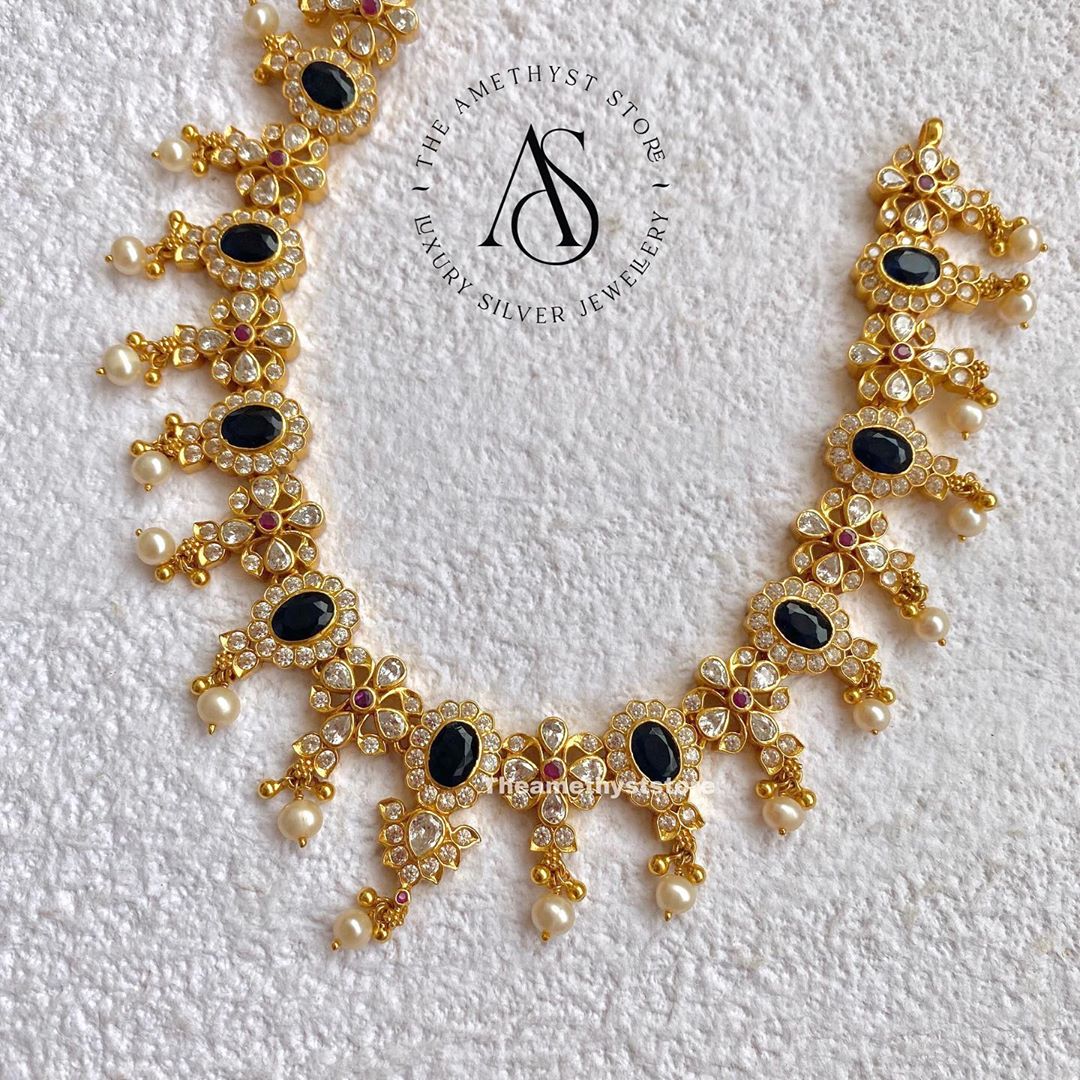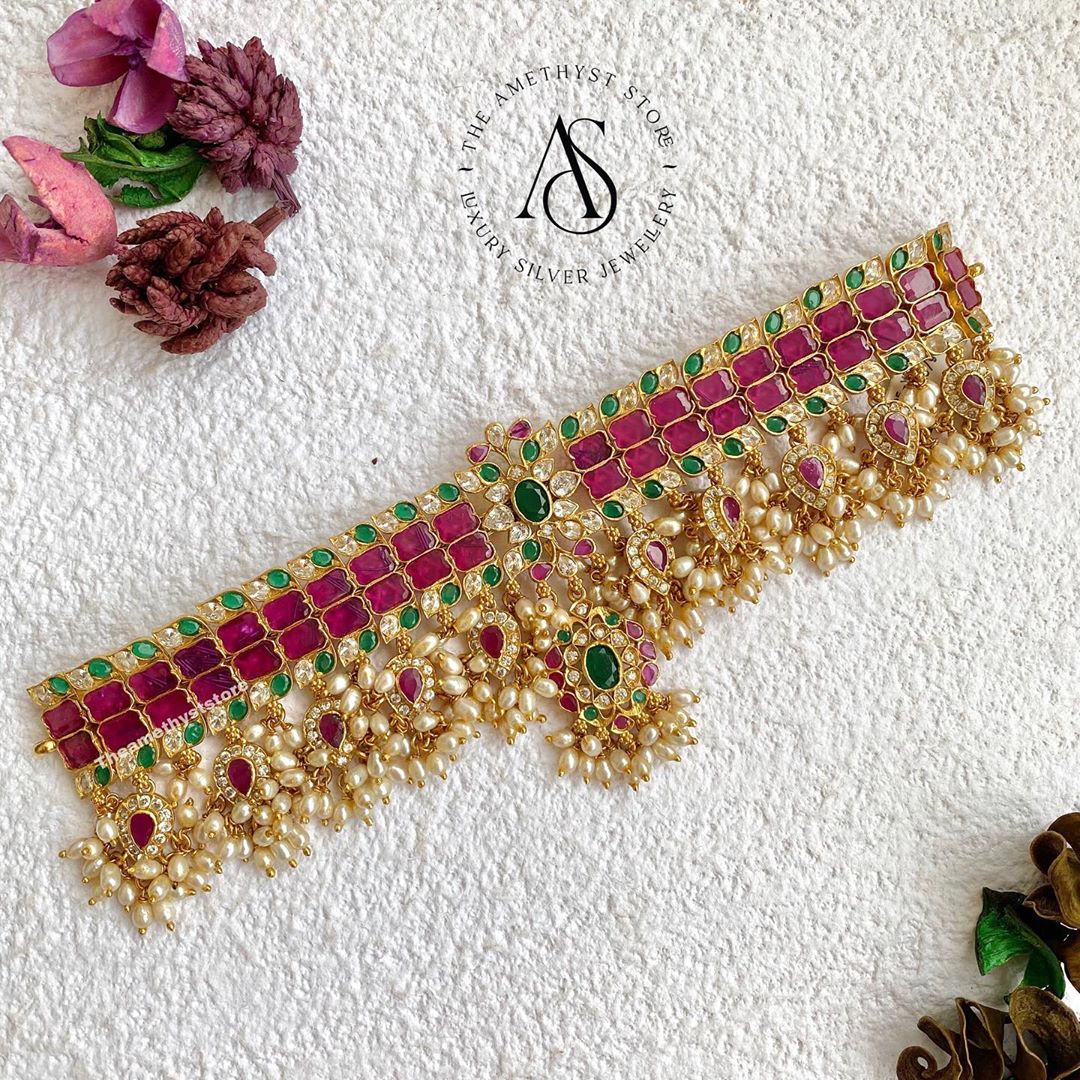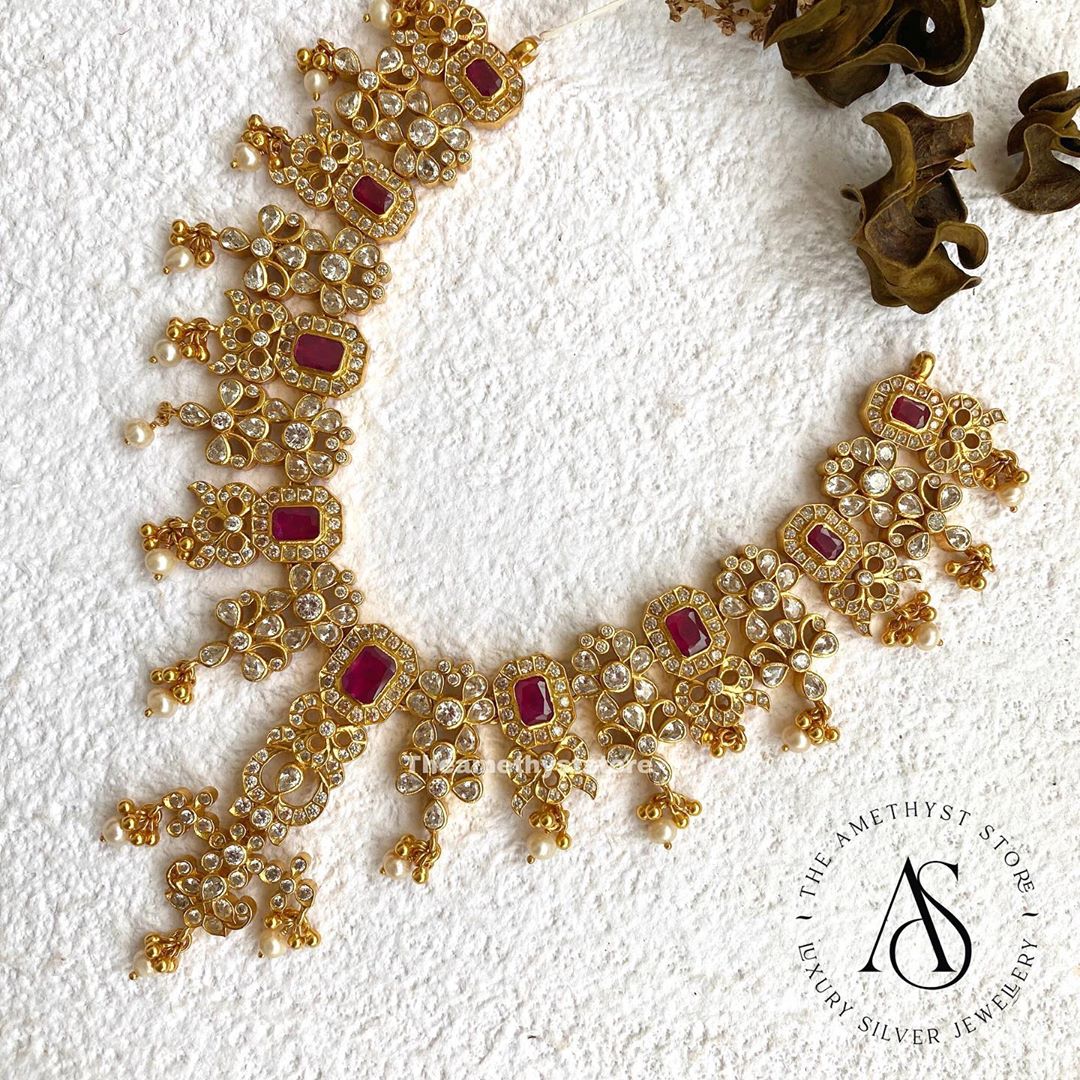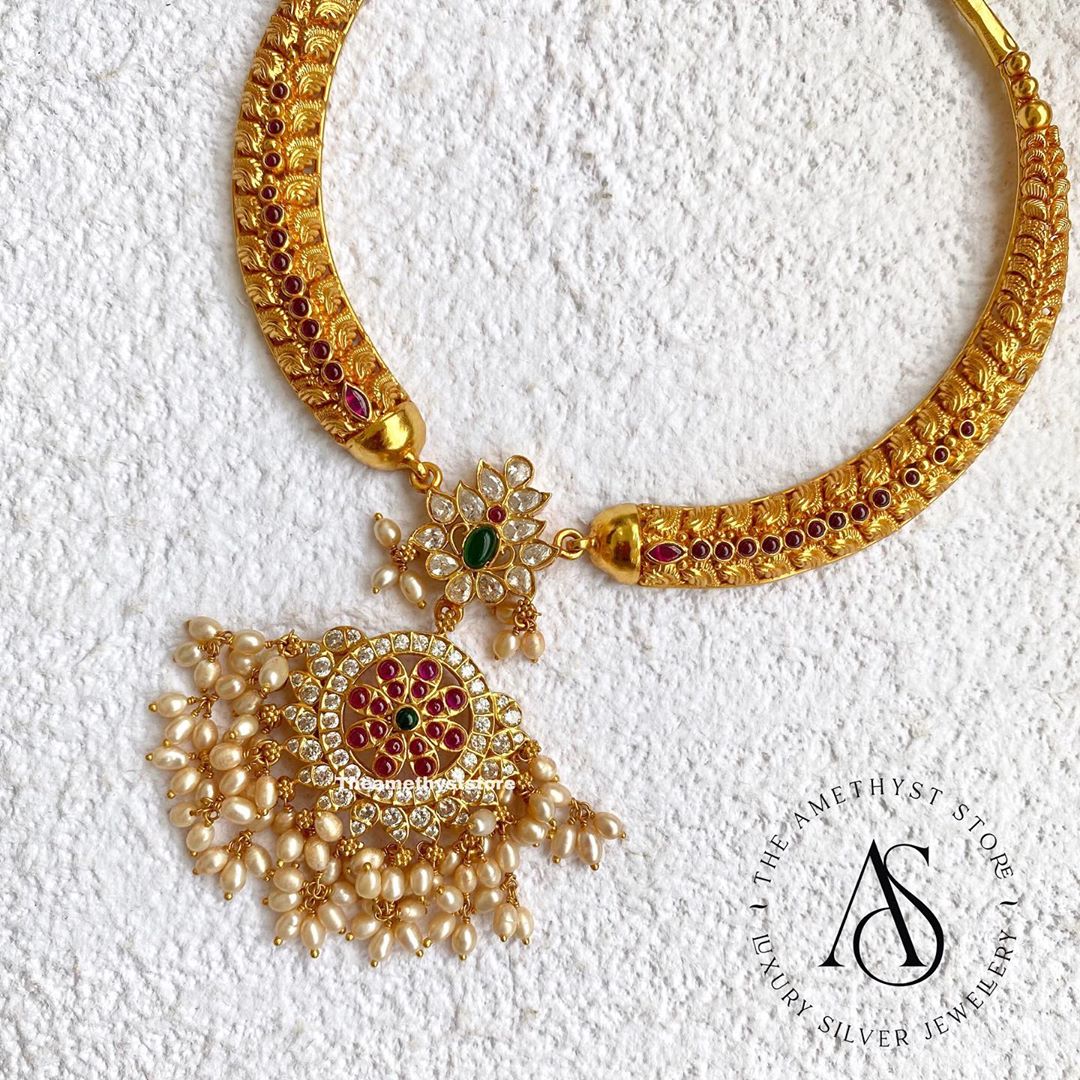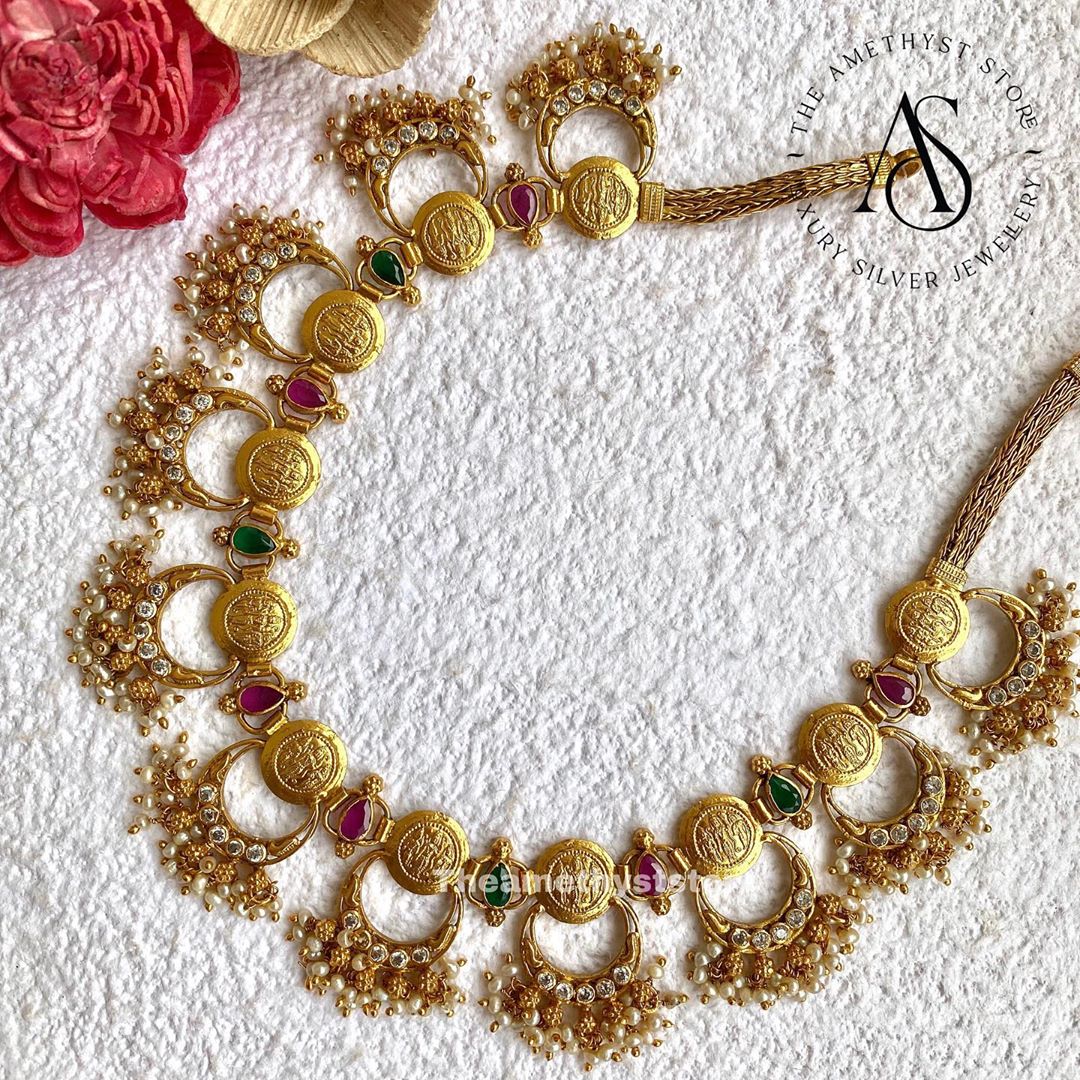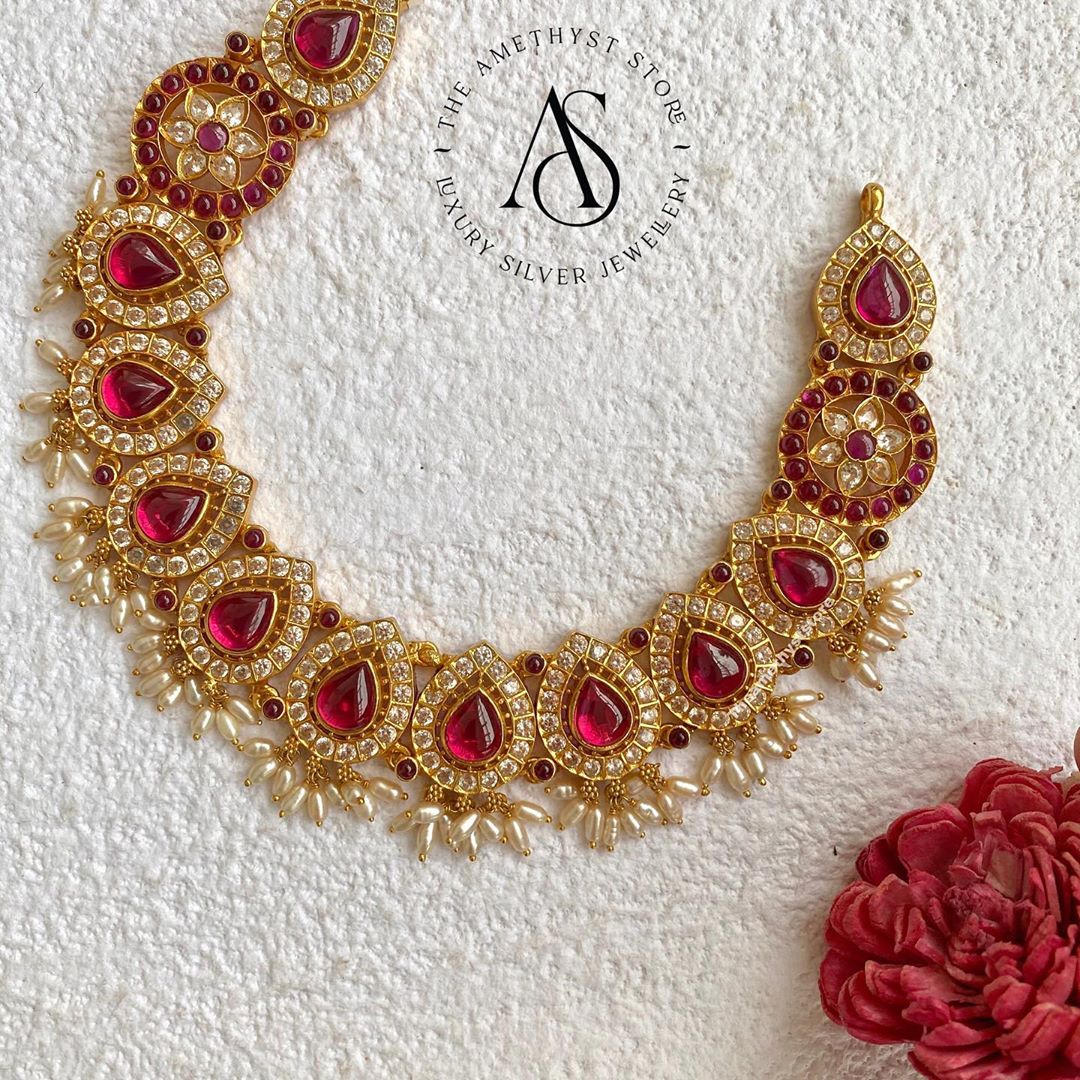 We hope that you would have loved each and every piece of jewelry featured above. Incase you wish to buy any of the above presented necklace designs then click here to buy!!
Also Read: