Antique imitation necklace set have its own charm, don't you agree? Antique jewellery always attracts women and that's the reason why the demand for this type of neckpiece is always high in the market. Imitation vintage jewelry looks premium and also fits everyone budget perfectly. South Indian women have some extra love for this type of jewelry, especially the traditional temple jewellery. In this blog post we have featured some of the mindblowing imitation necklace sets online.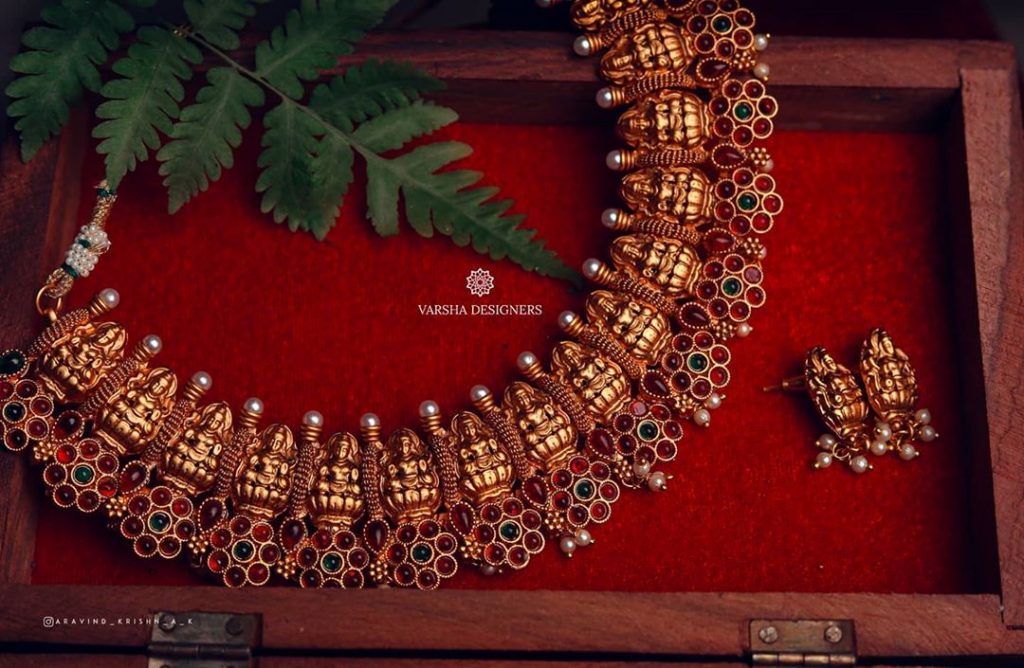 From short neckpieces to multilayered ones to the chokers to the long harams, South Indian antique jewellery is full with varieties. But the most popular one is the traditional Lakshmi necklace sets. Guttapusalu that means strings of pearls, this kind of imitation neckpieces are also quite famous among South Indian ladies.
Incase you are searching for the best Imitation necklace sets online and are not aware where to find the authentic South Indian style jewellery then we would like to suggest to this brand called Varsha Designers. This brand have the best collection of ethnic traditional South Indian jewellery that are available at best price. You can check out some of the best jewelry pieces from this brand below: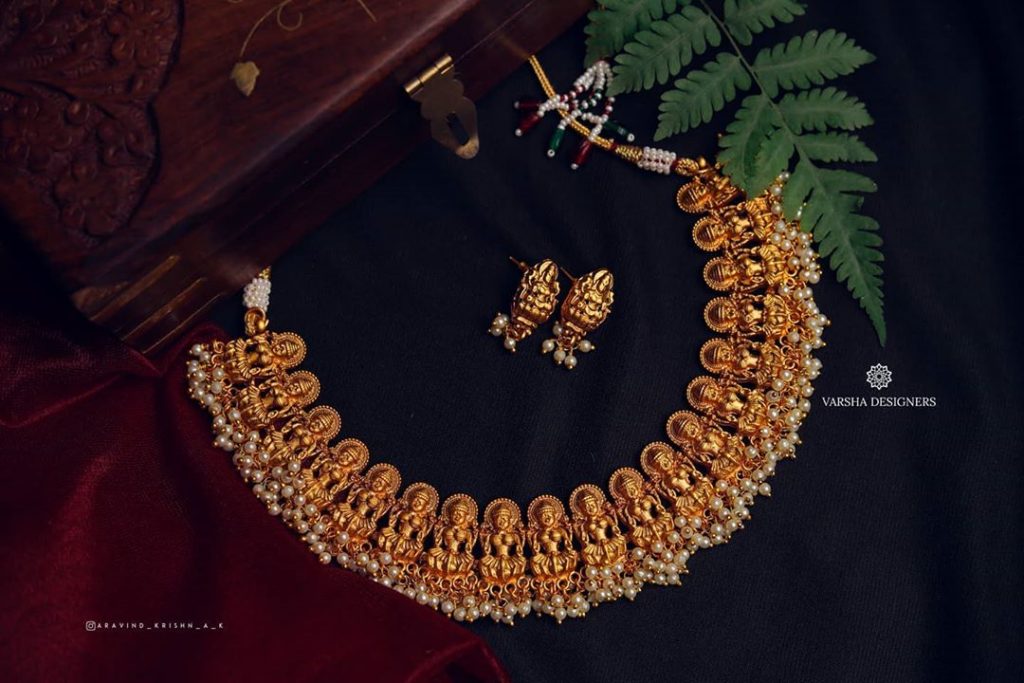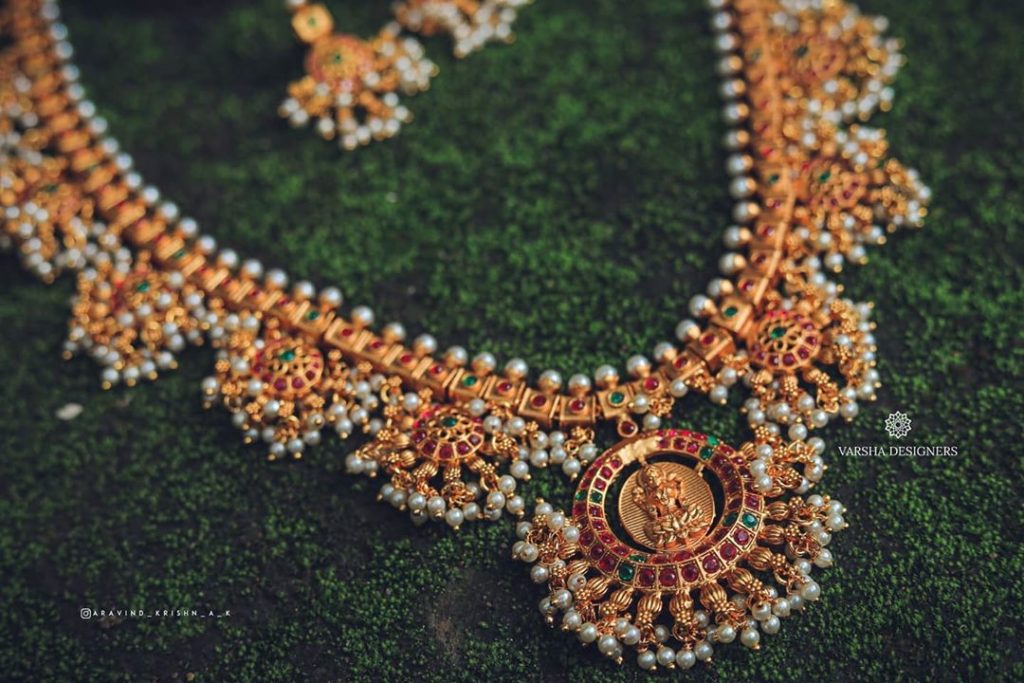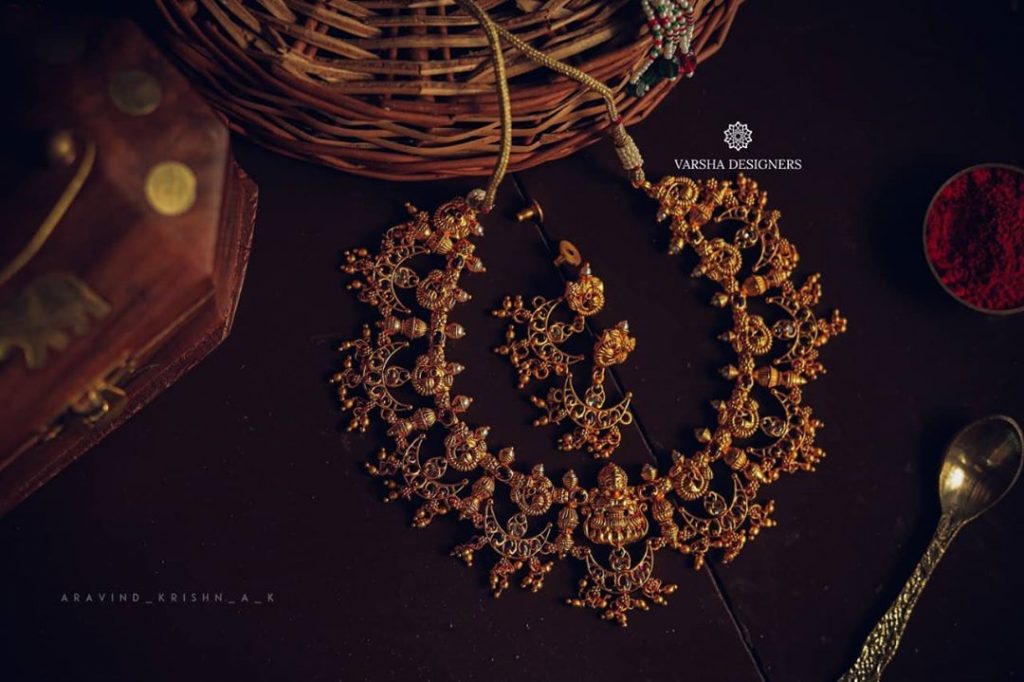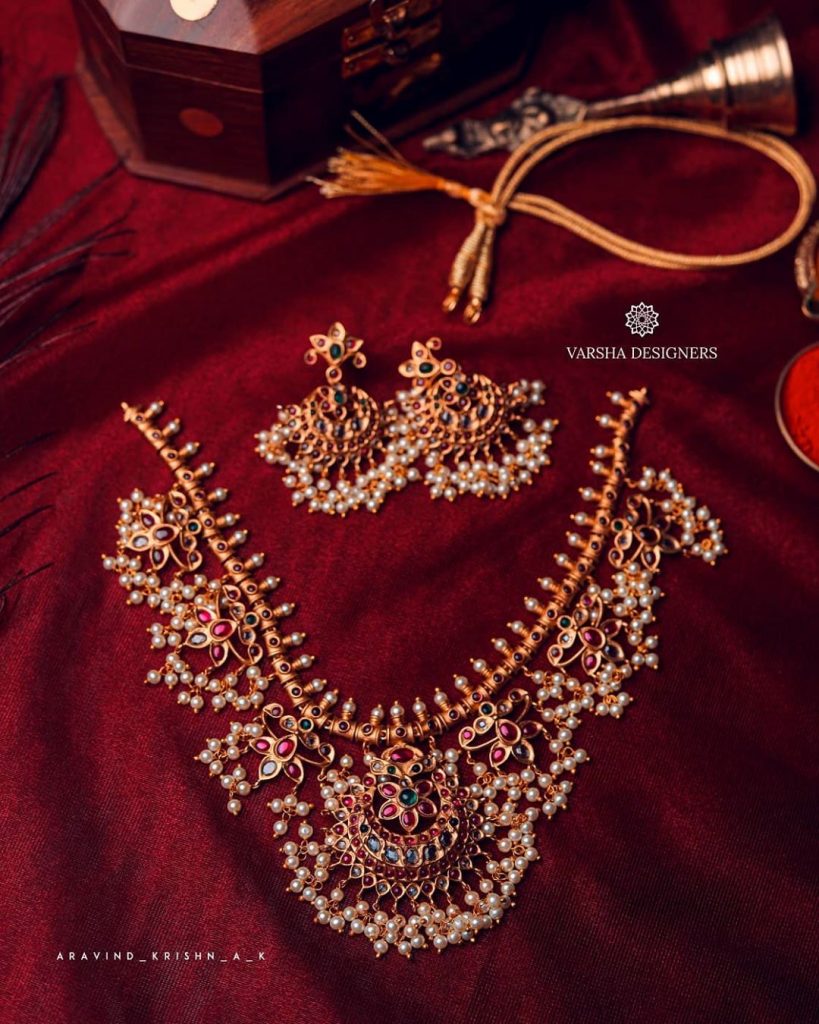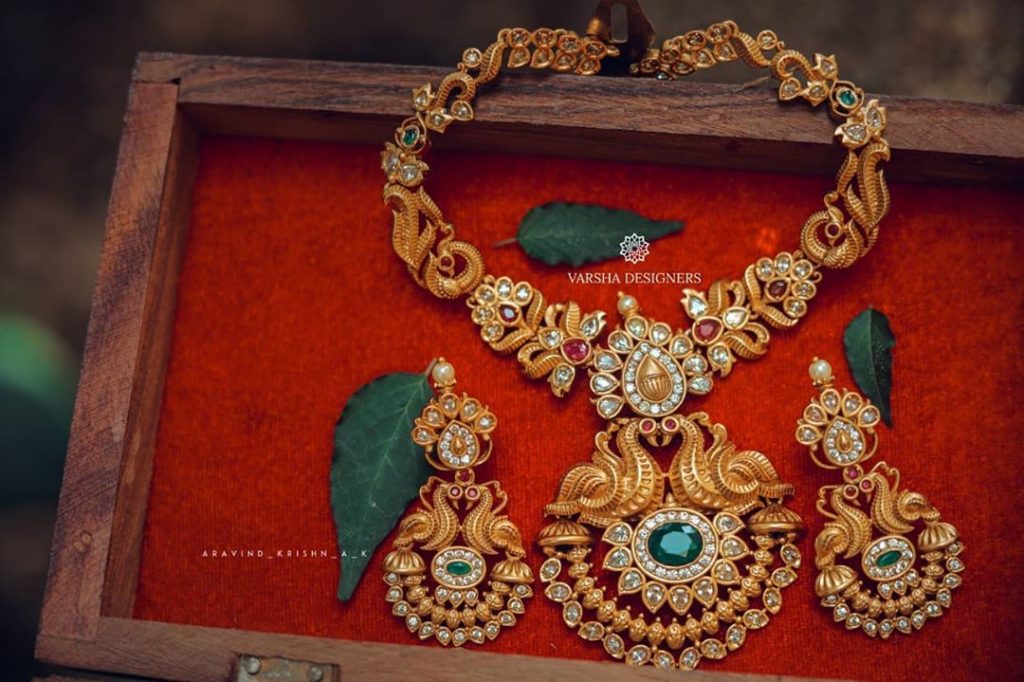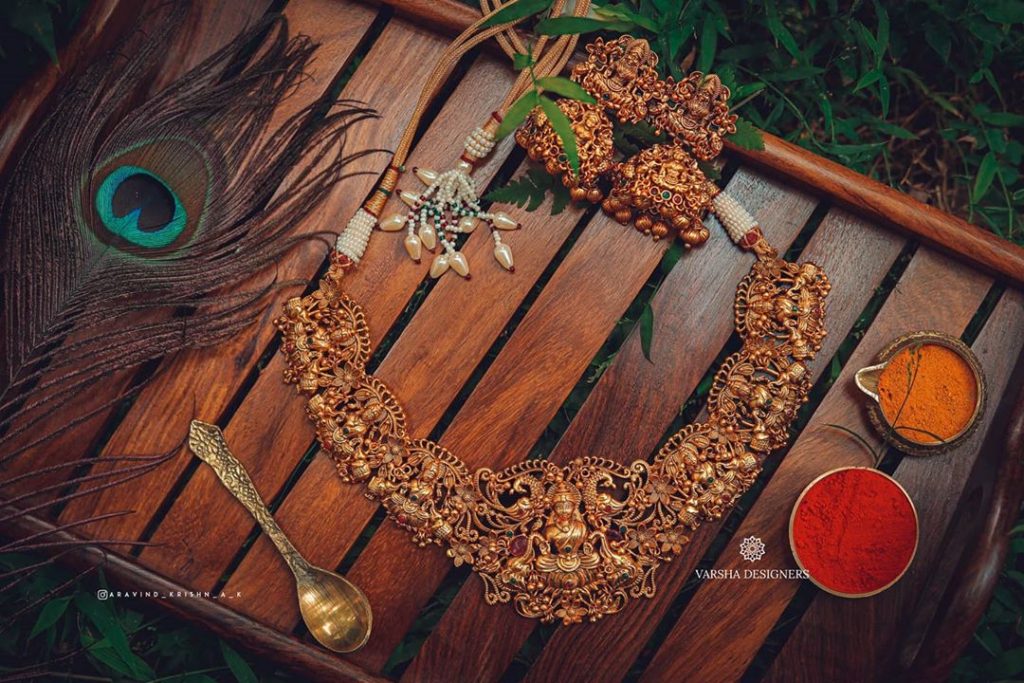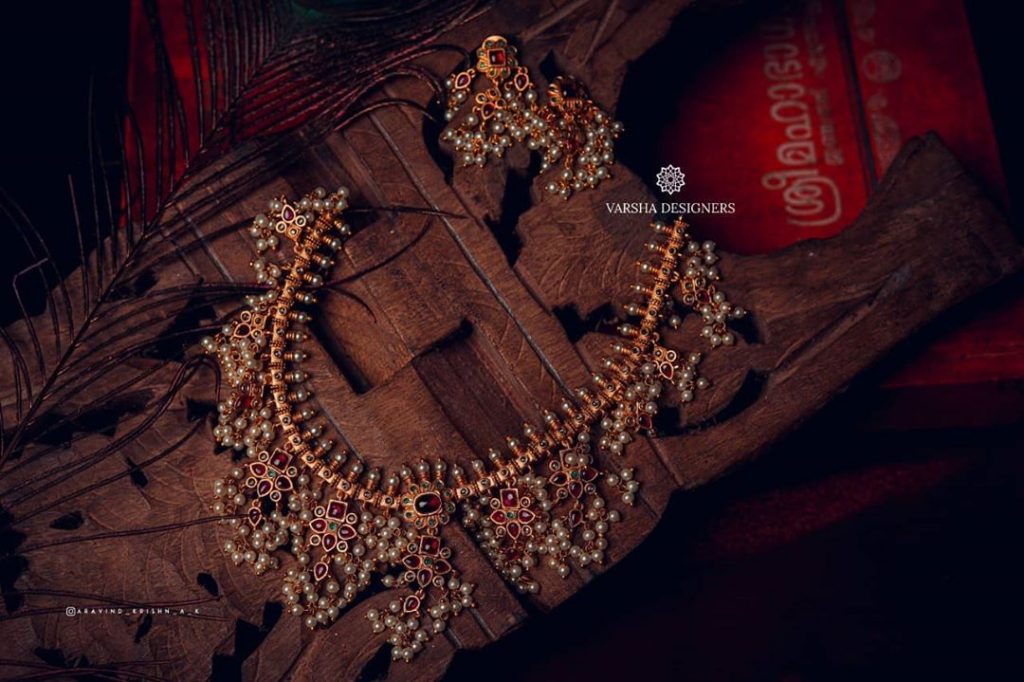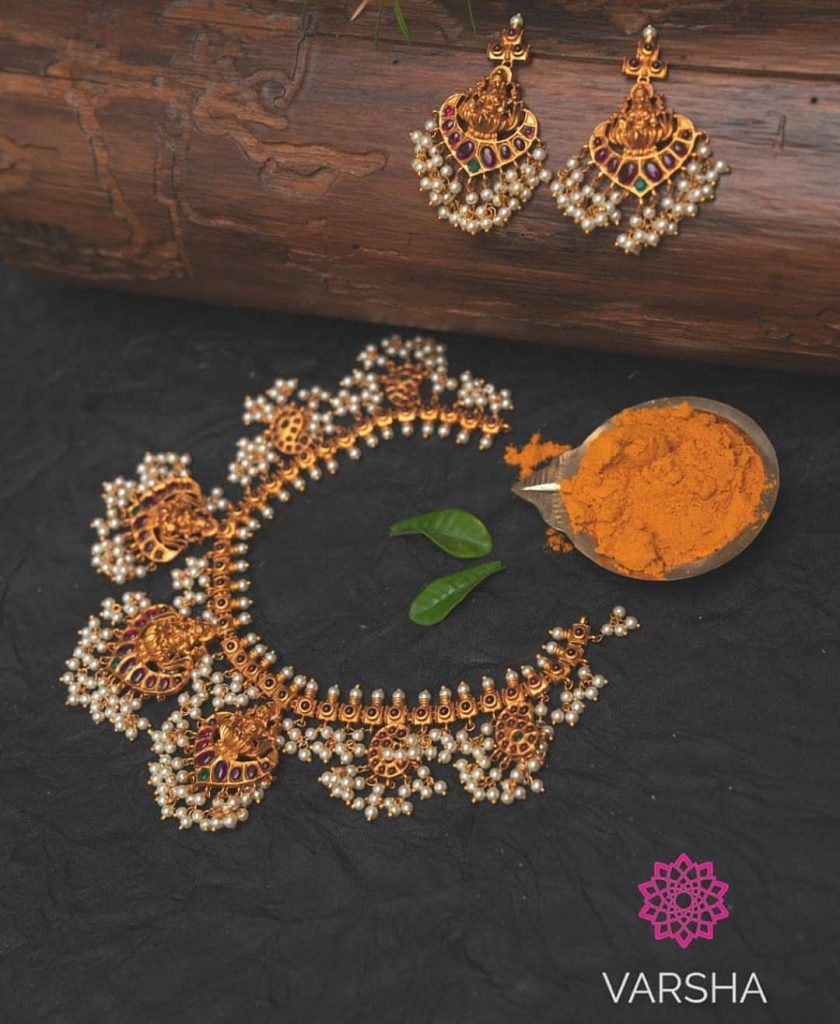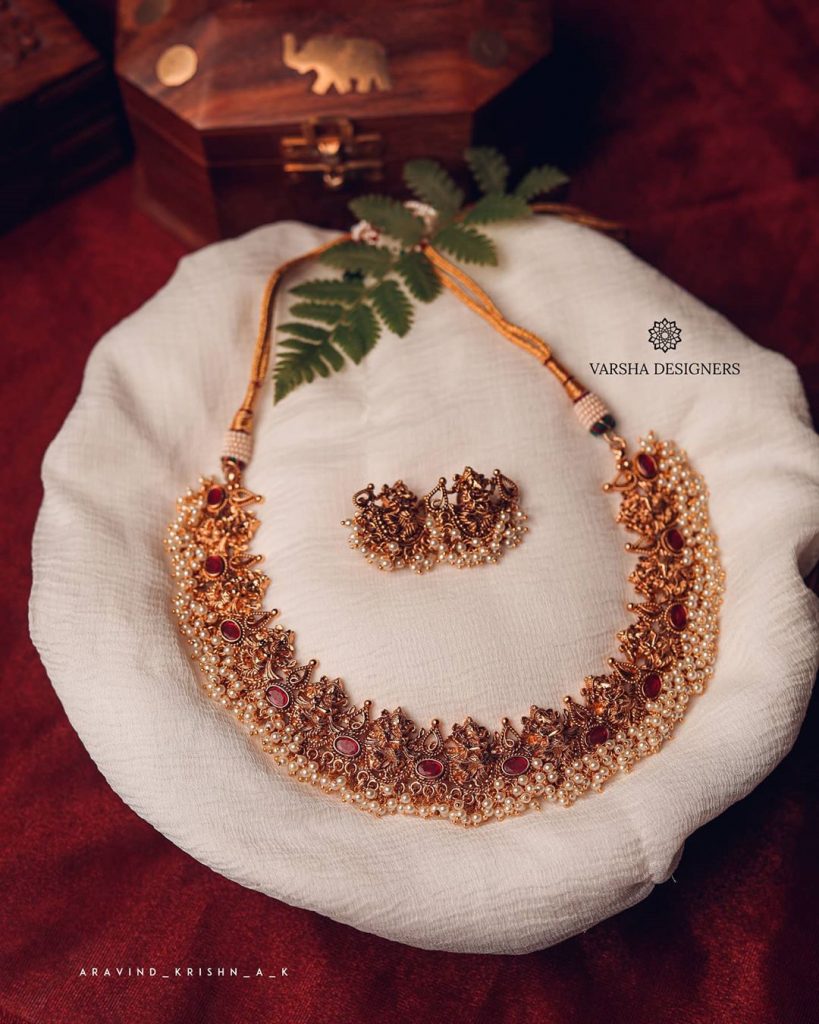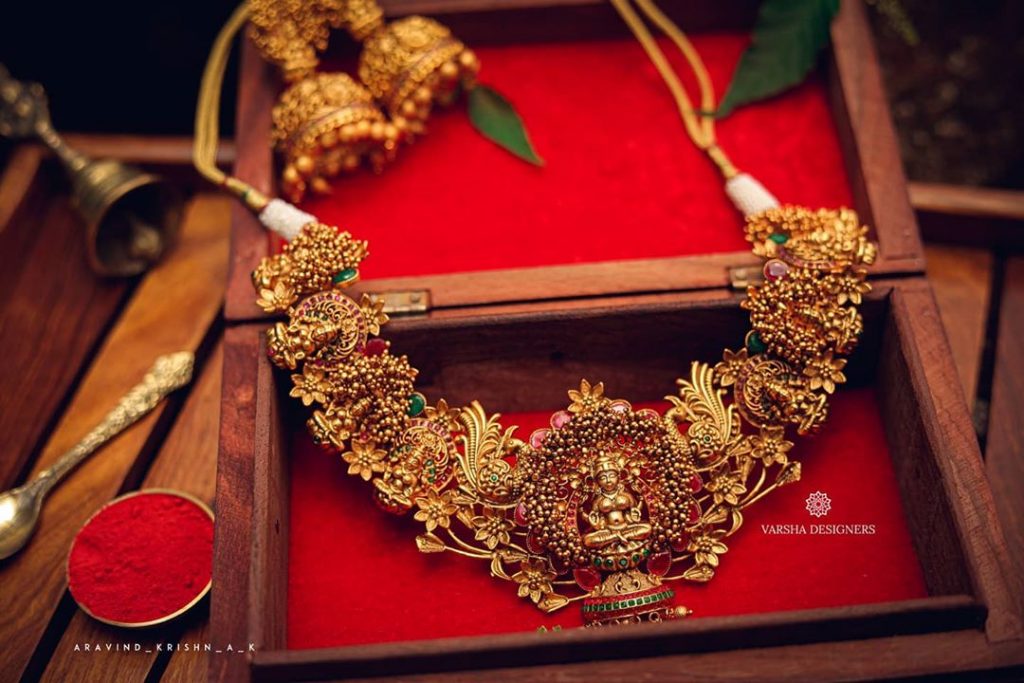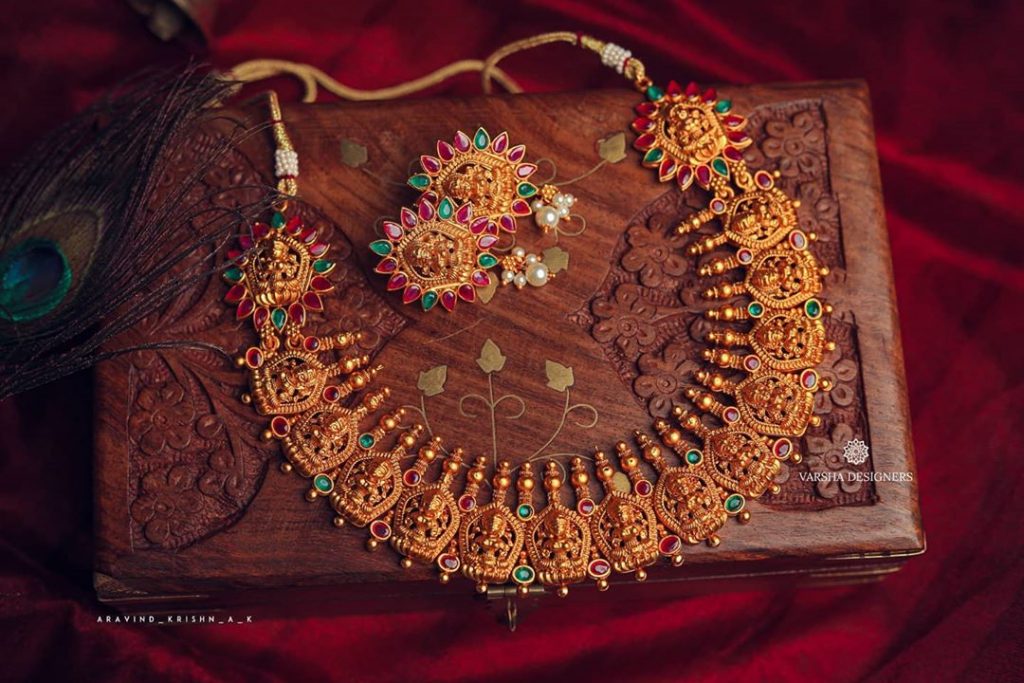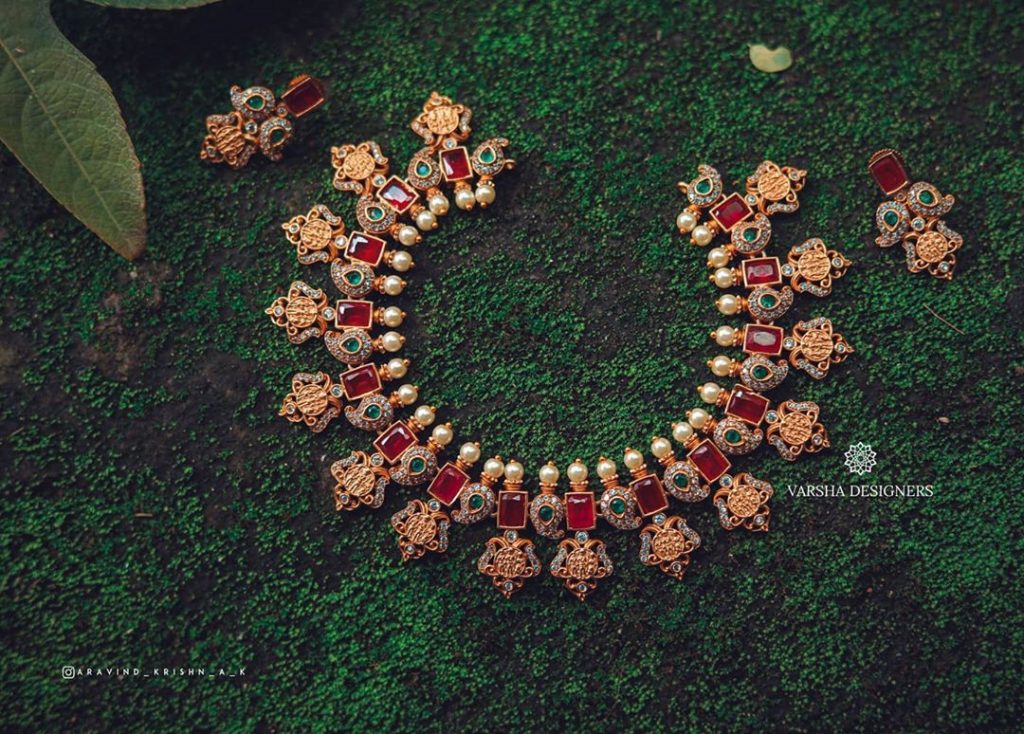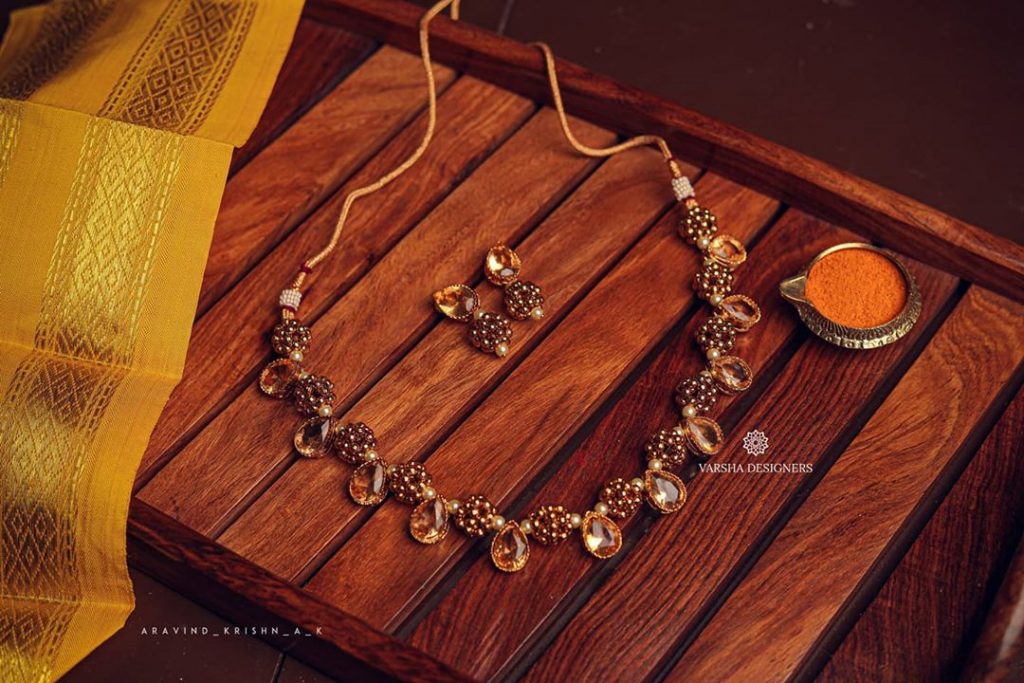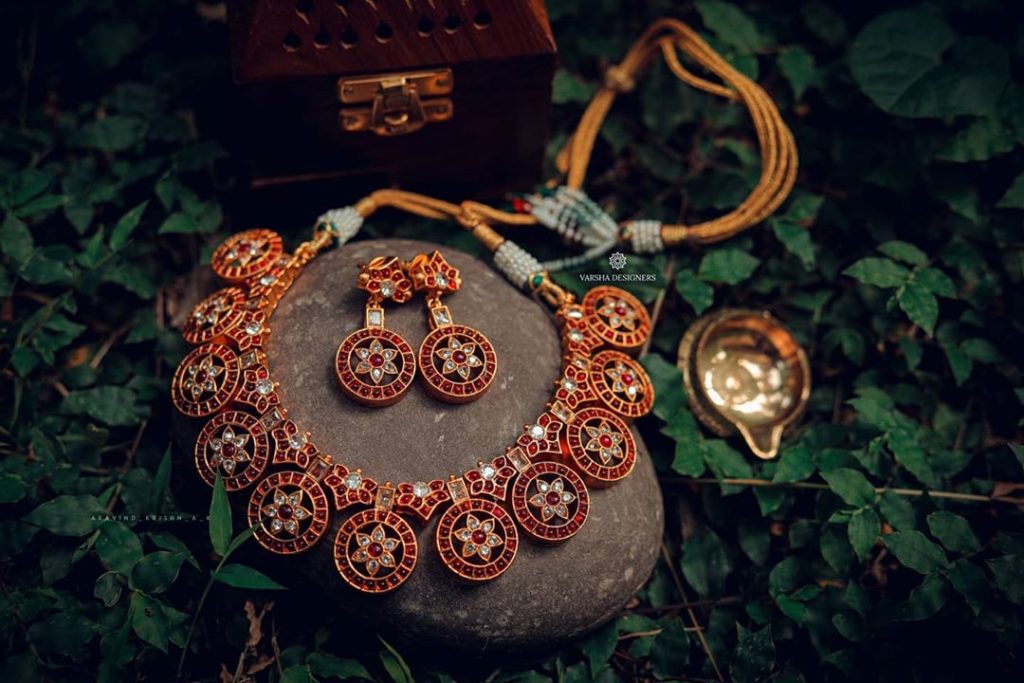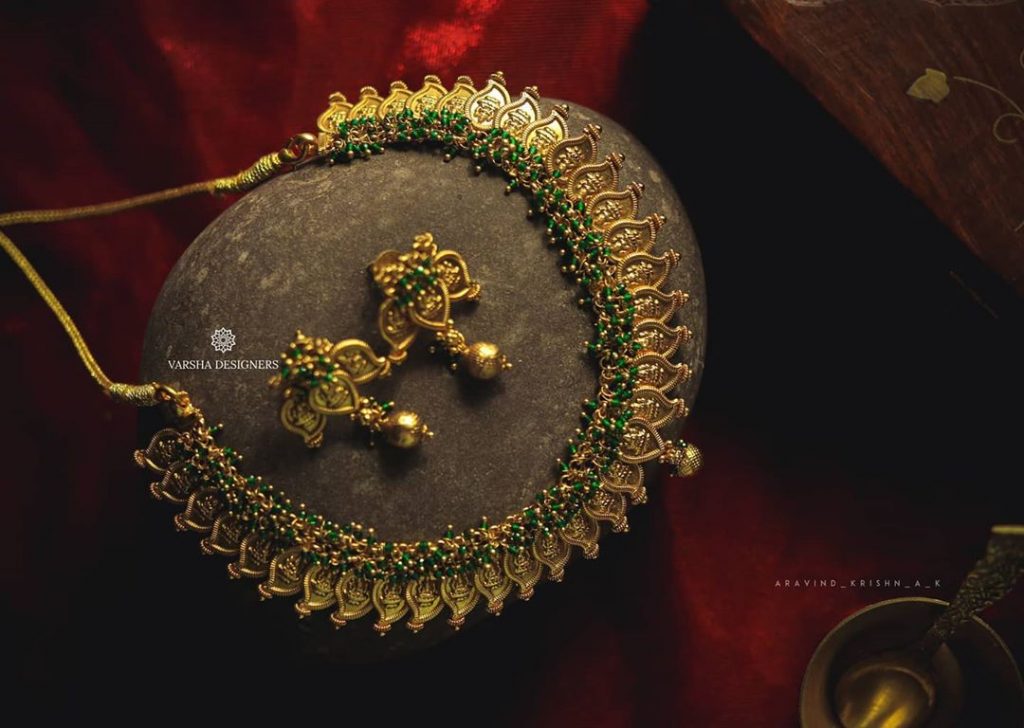 Did you like the above featured jewelry designs? Well, if you did and wish to buy such stunning imitation neckpieces then click here to buy!!
Also Read:
Best South Indian Imitation Necklace Designs Are Here
You Can Shop Spectacular Imitation Jewellery Collections Here