When it comes to collectible jewellery, there is nothing that can beat the beauty of a temple jewellery design. Temple jewellery has been a part of our rich heritage and culture and is no longer restricted to South India. Many people have adapted the temple jewellery and have started curating them as a part of their wedding day. Many brides opt only for these incredible temple jewellery pieces as their bridal jewellery, and why not!?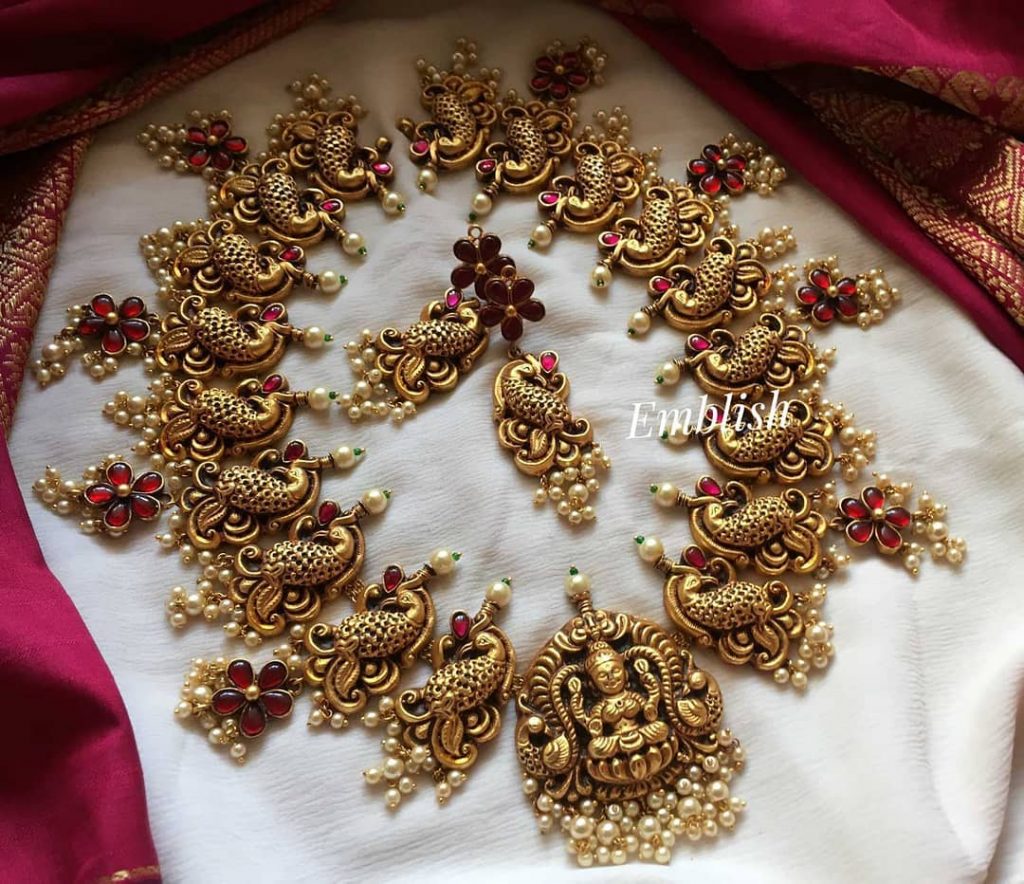 The incredible temple jewellery designs can instantly add grandeur and richness to your look. It can oomph up even your simple saree and make it occasion-ready within seconds. Plus, let's not forget the stunning and incredible designs that temple jewellery has! From Lakshmi, Ganesh, Krishna, to other Hindu deities, temple jewellery includes intricate designs of nagas, peacocks, and mango designs.
So, if you are planning to shop for some incredible temple jewellery, then head to this amazing brand Emblish. This brand has collectible pieces that are sure to be one of their kind and will charm you over instantly!
So, featured below are some of the best and temple jewellery pictures from this brand that are worth checking out!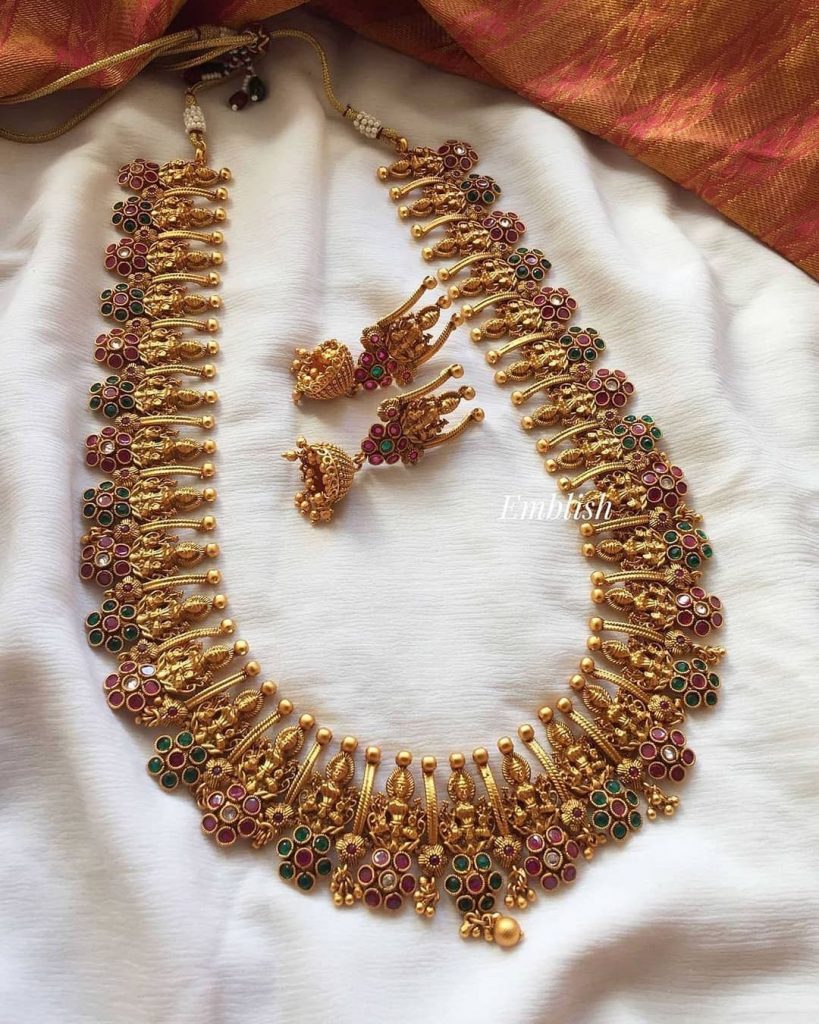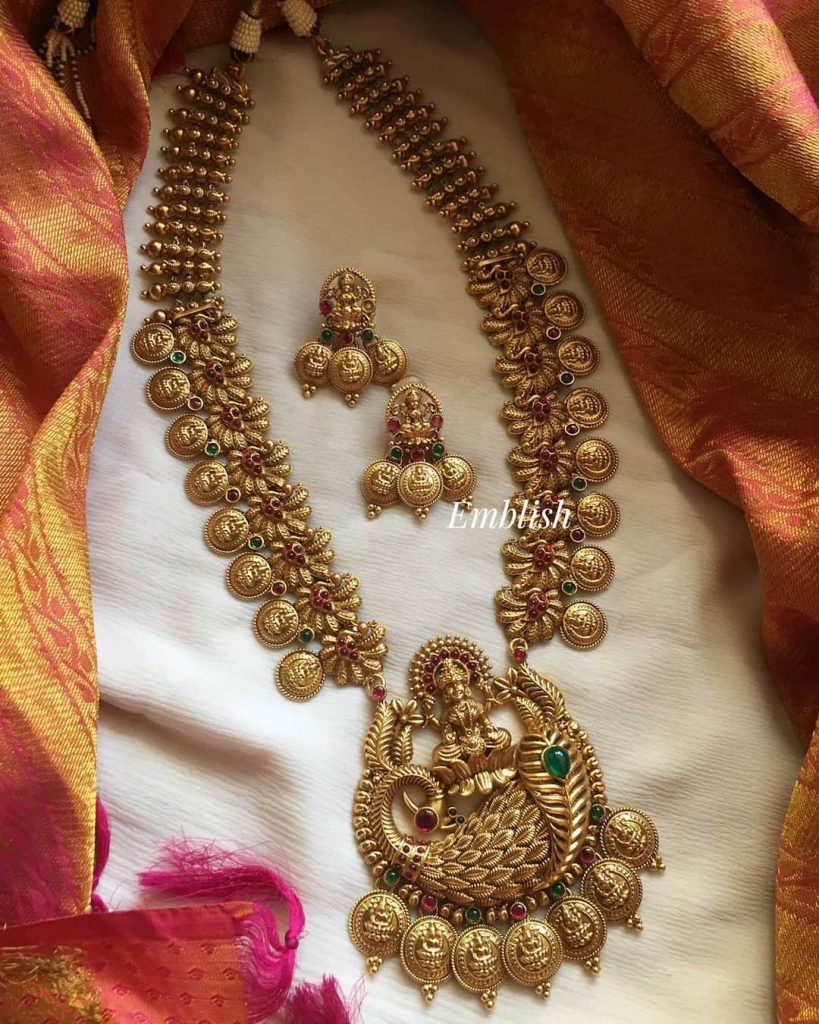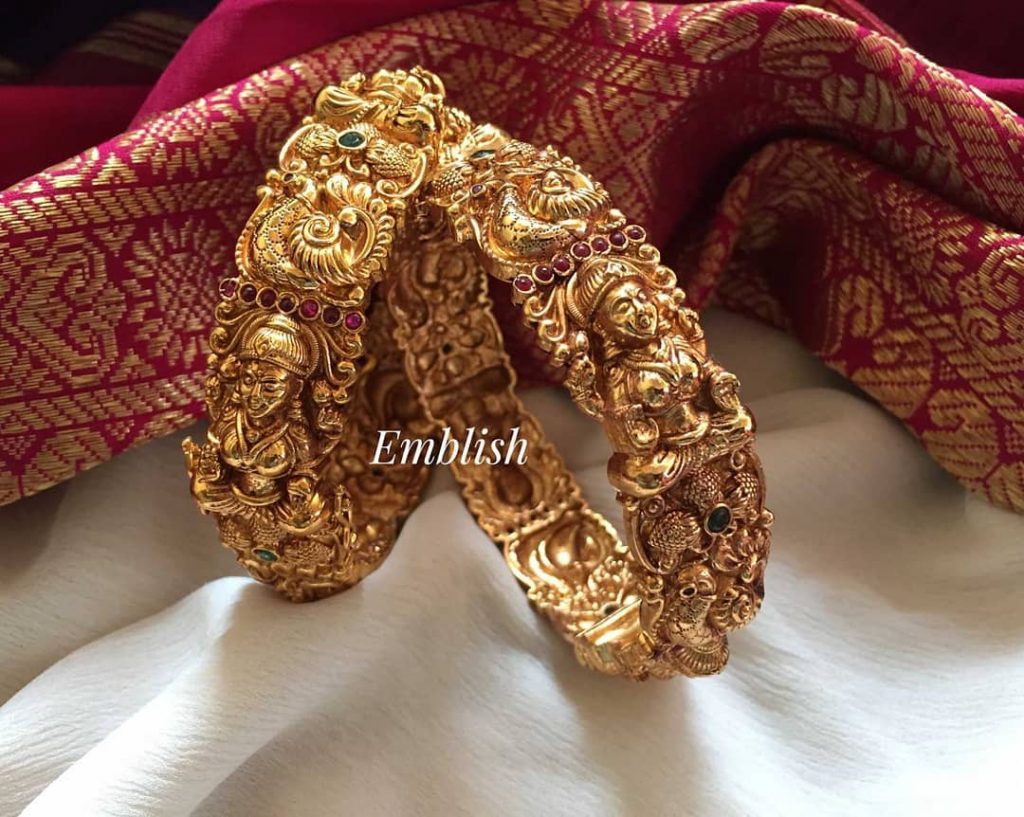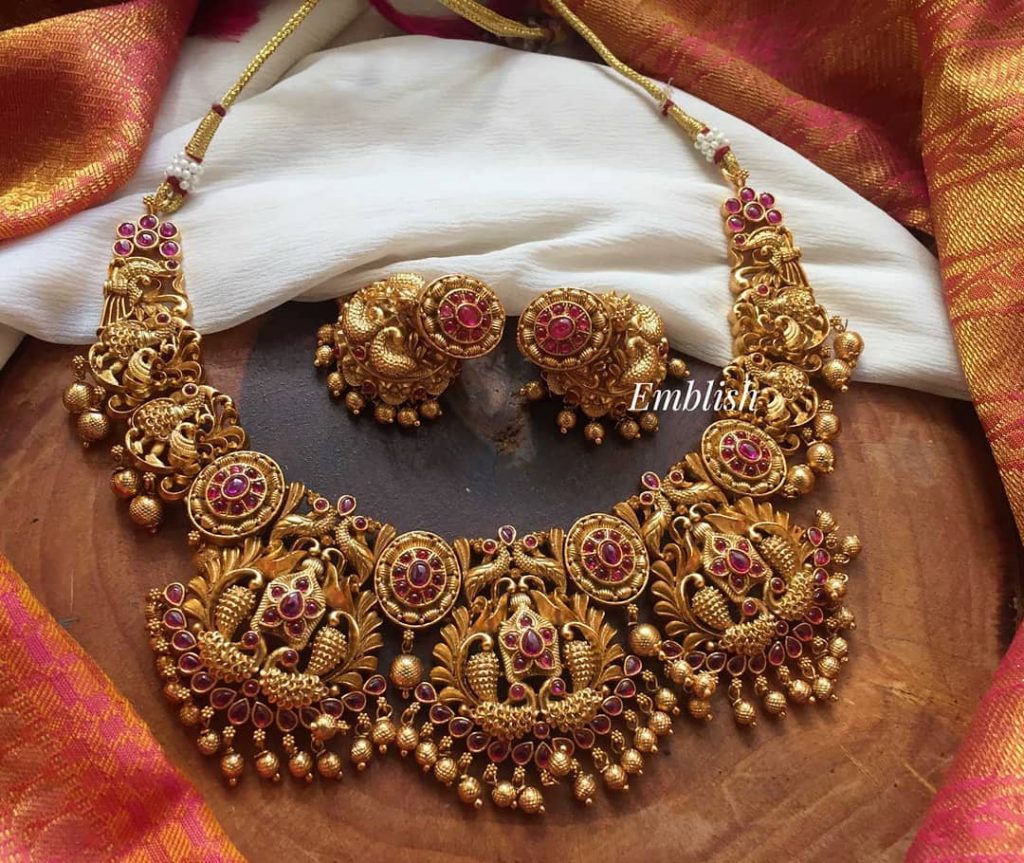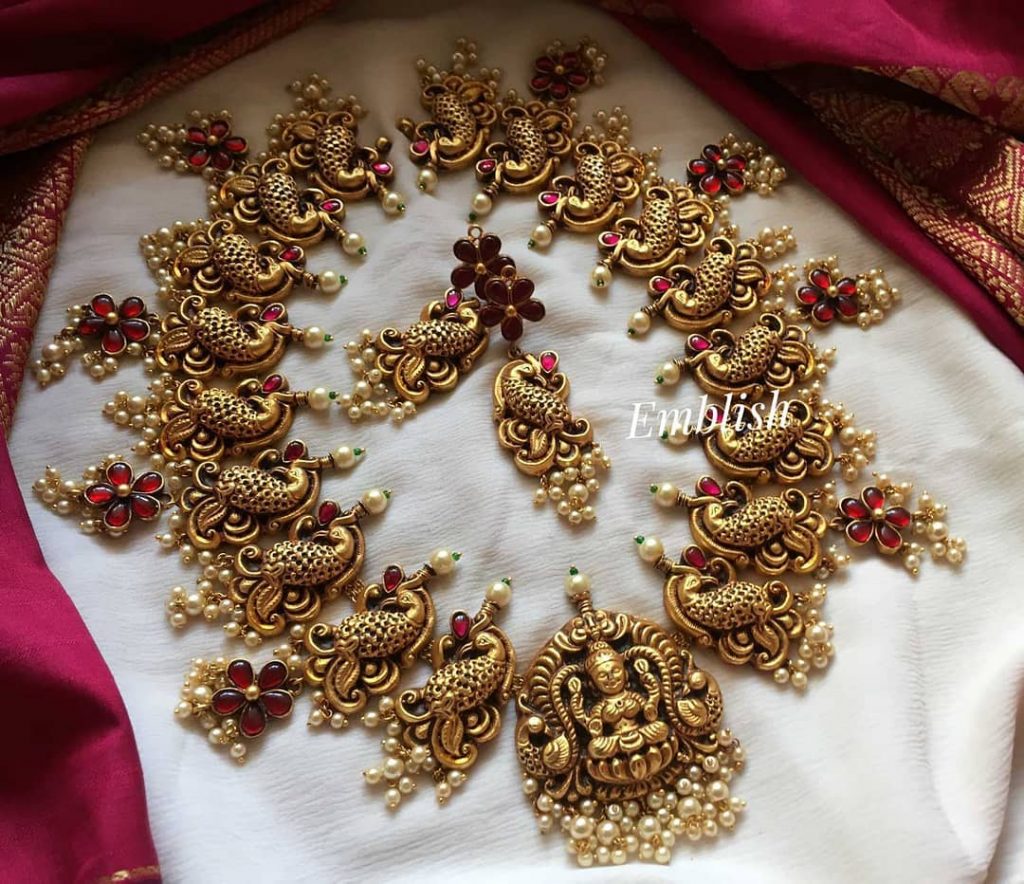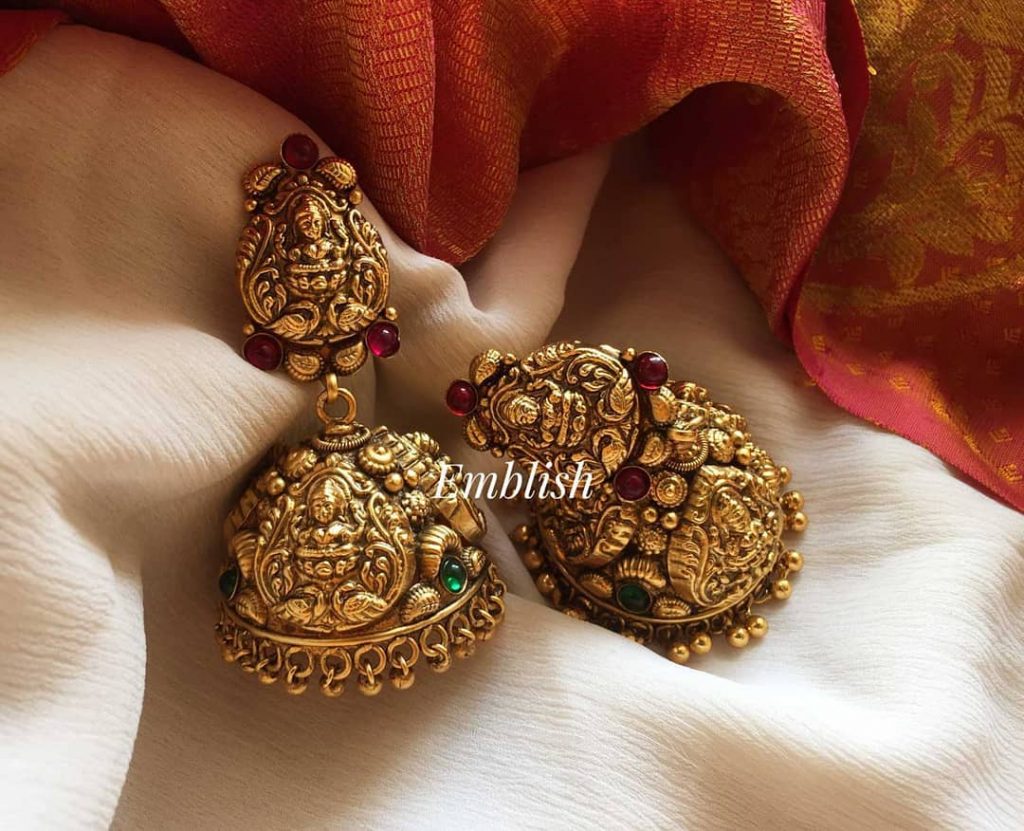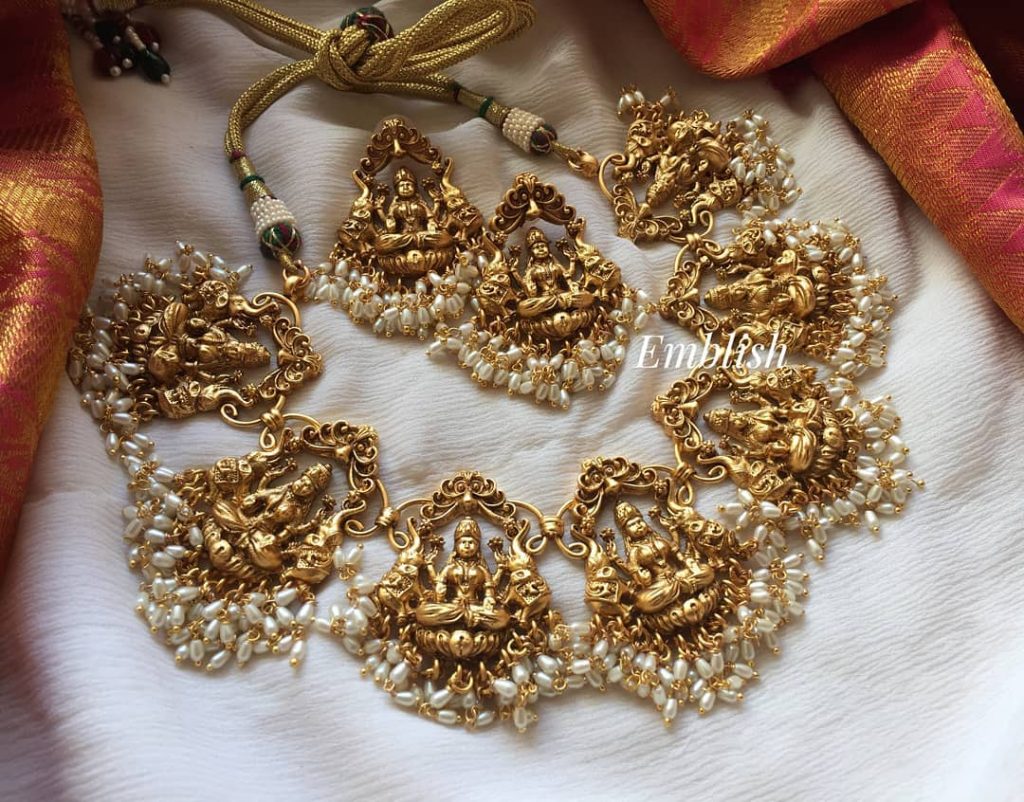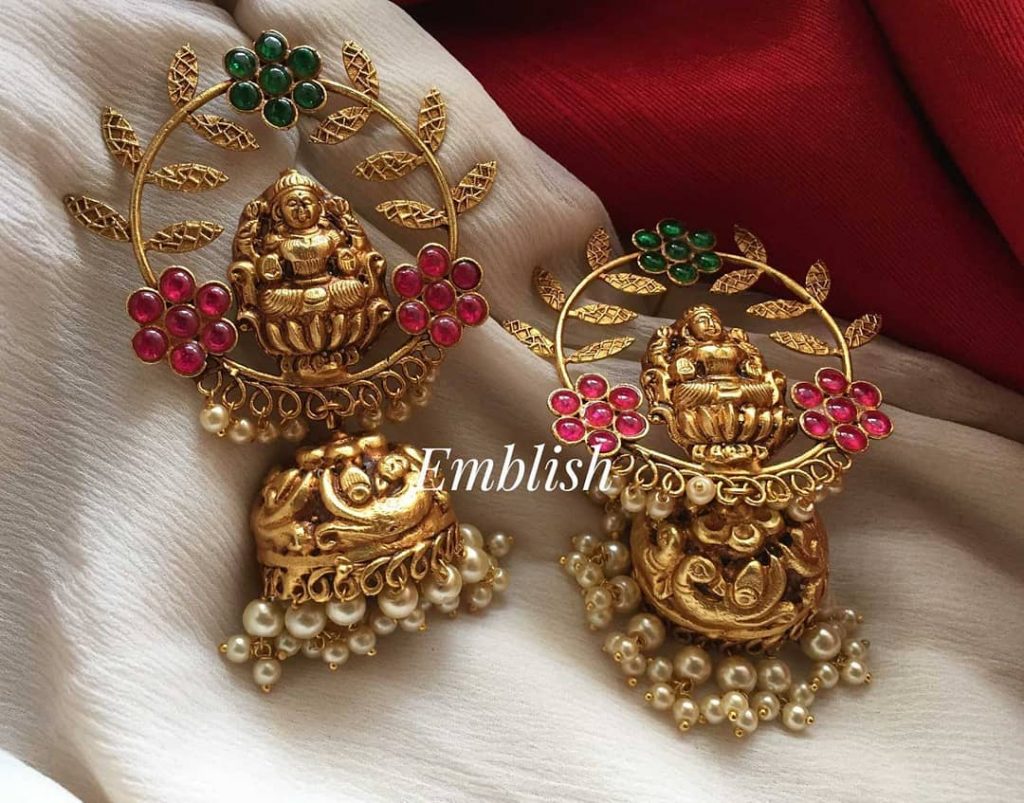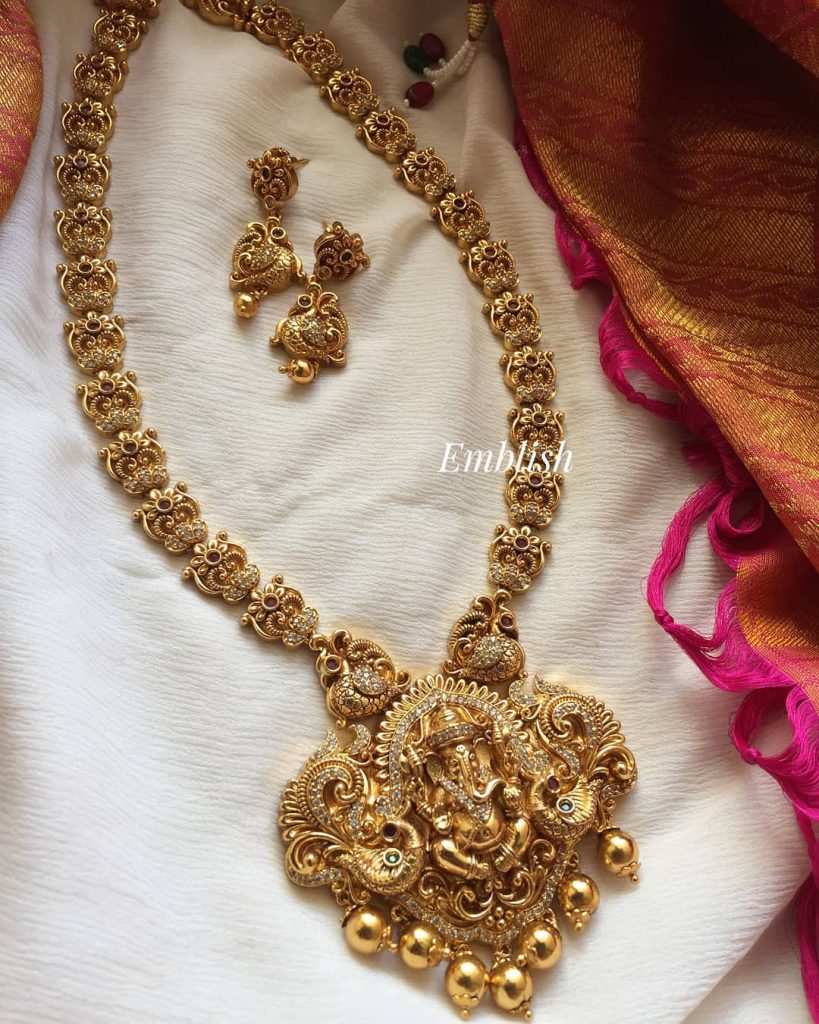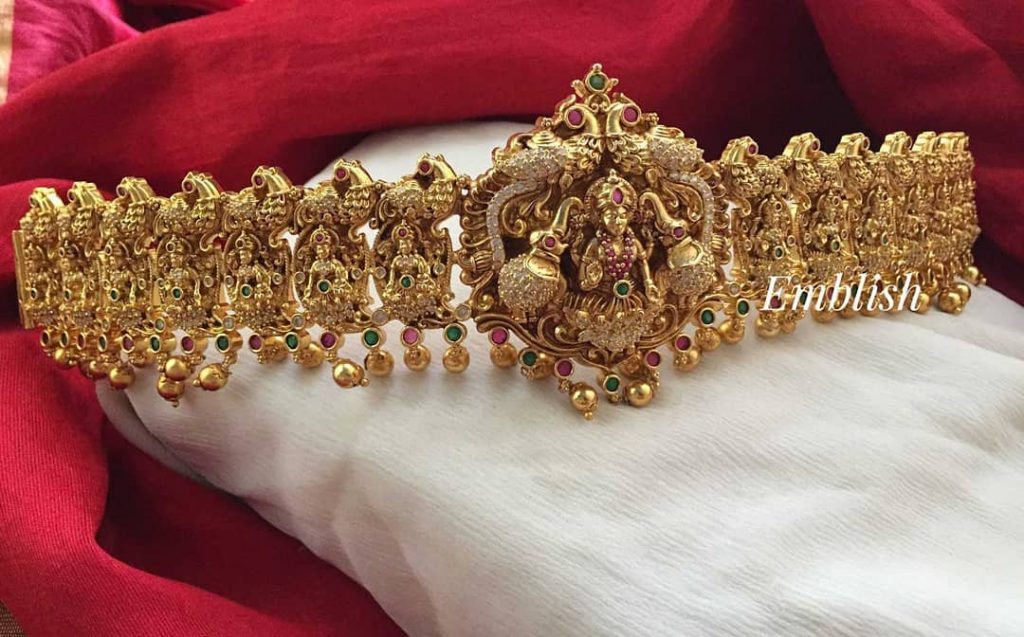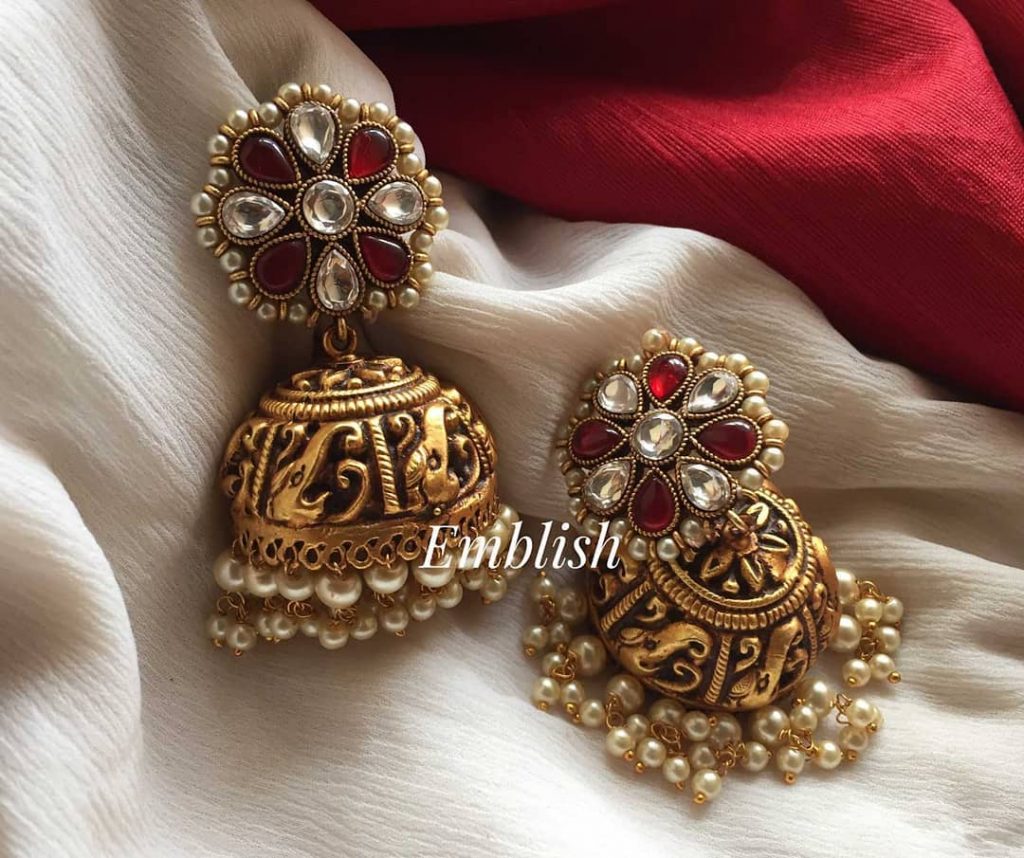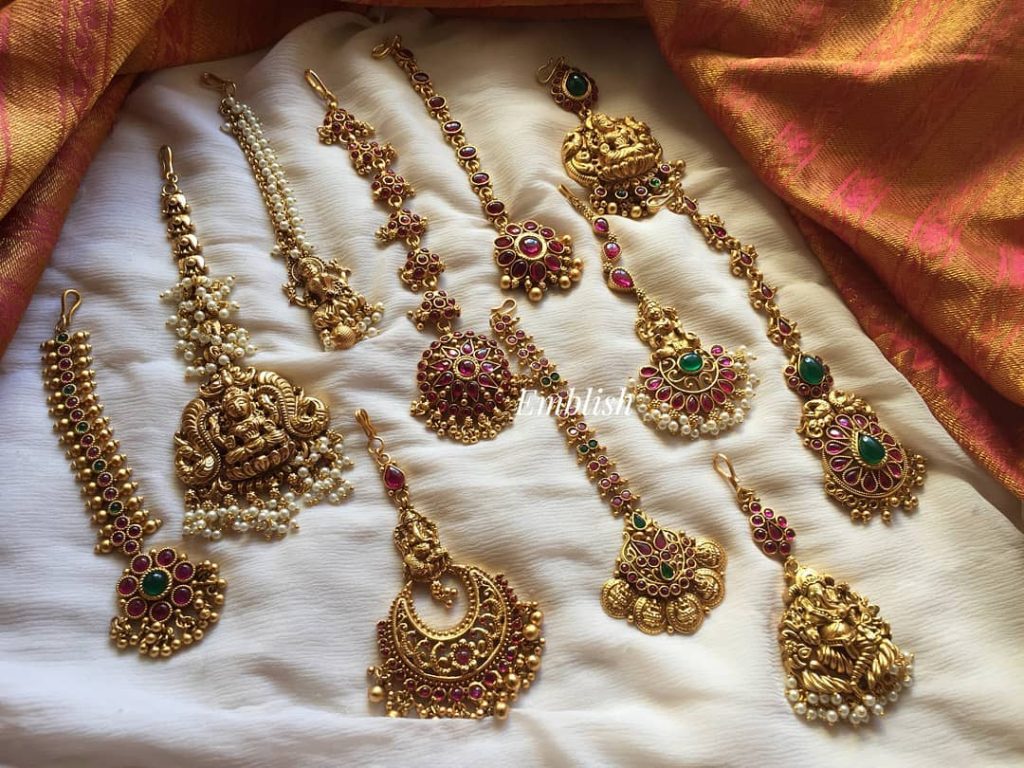 If you are interested in shopping for these above-featured temple jewellery pieces, then click here to shop!!
Also Read:
Check Out These Best Kemp Jhumka Designs That Are Drool-Worthy!