Traditional Ethnic Rani Haram Designs set perfect for all occasions! Women often look for stunning neckpieces and long necklace designs to style their festive pattu sarees. And in this blog, we have included some amazing Rani Haram designs that you can shop for this for any occasion!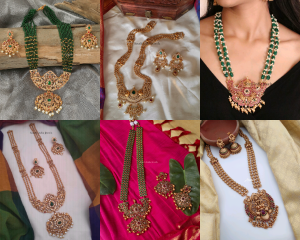 The Rani Haram design or popularly known as long haram is a quintessential part of South Indian bridal jewellery. Mostly these Rani Haram Designs are in gold but nowadays many women's even prefer wearing imitation Rani Haram designs for any occasion.
Some of the popular Rani Haram designs include Lakshmi haram, pearl ones with a huge pendant, multicolor stones, beaded necklace, mango shape haram, etc. No matter how beautiful this Indian outfit called saree looks but its grace is incomplete without Indian jewellery. Some like to style their sarees with silver jewelry whereas some love traditional gold base jewellery. One piece of jewelry that can make any saree look extremely stunning is a Rani Haram.
And we have a one-stop shop for those who want to buy some stunning Rani Haram designs. South India Jewels is your place to shop and explore some stunning designs. We have featured some of the best images that you can explore.
Rani Haram Designs
Lakshmi Rani haram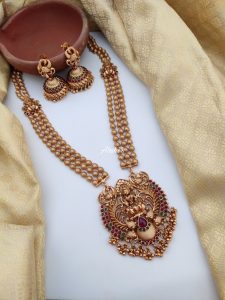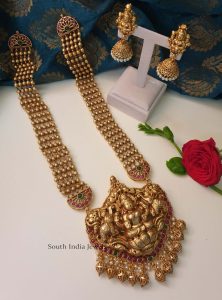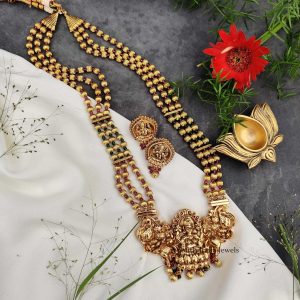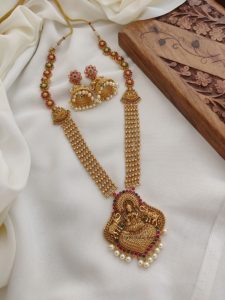 Stone Rani Haram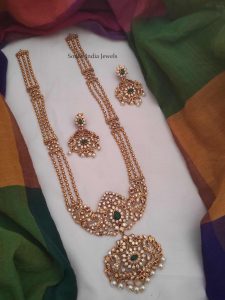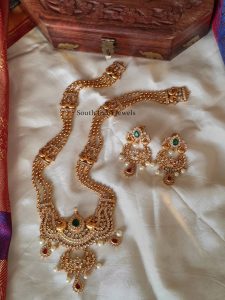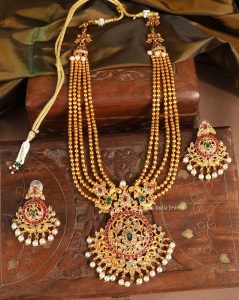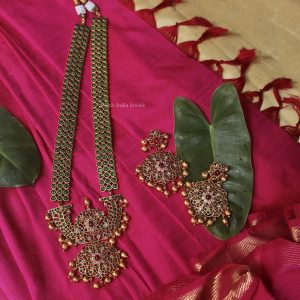 Small Beads Rani Haram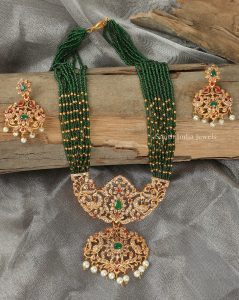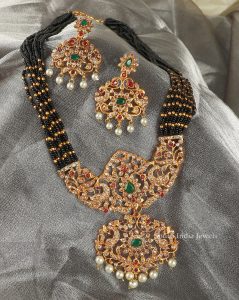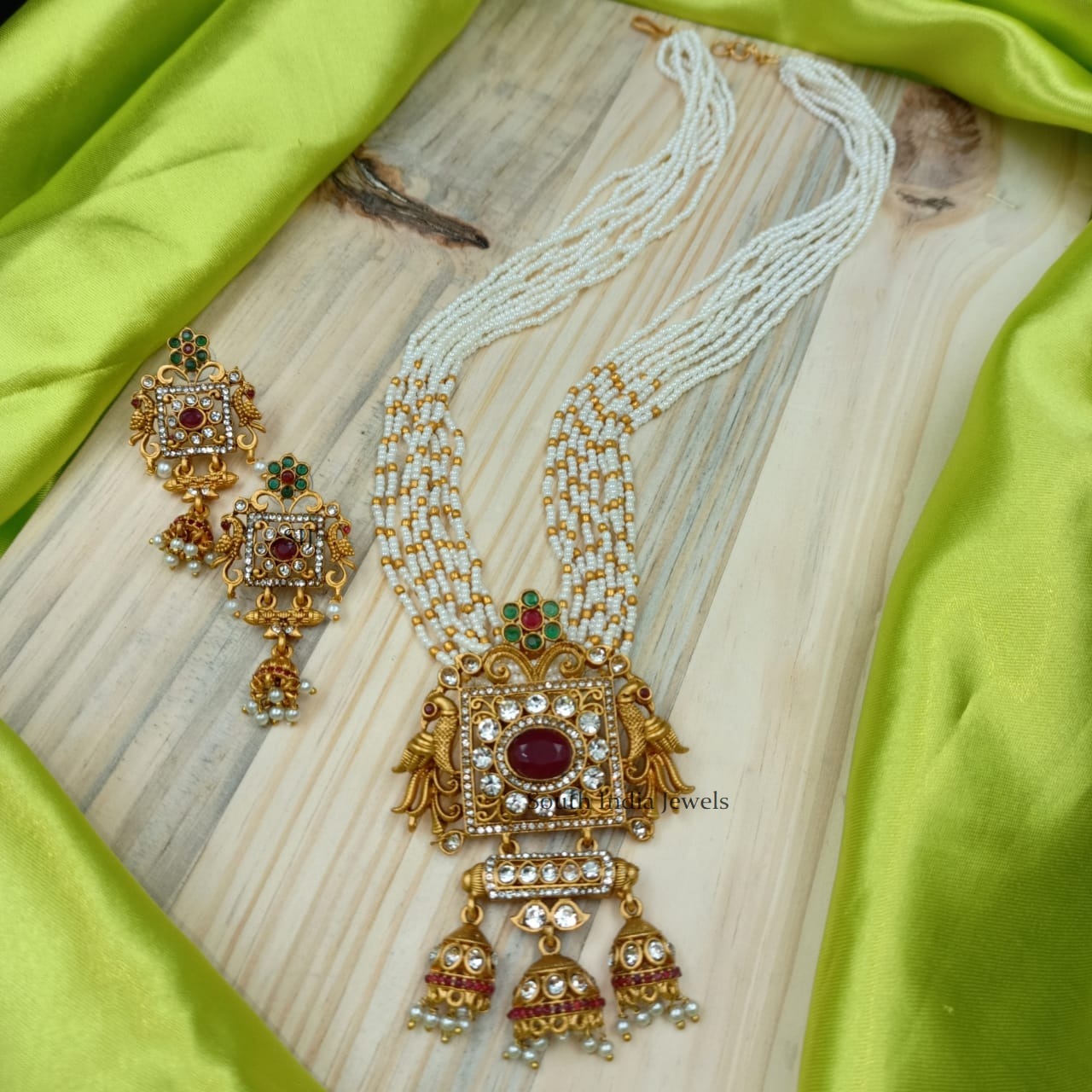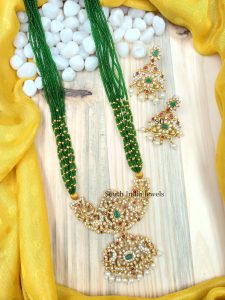 Big Beads Rani Haram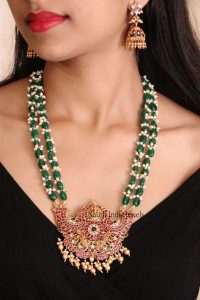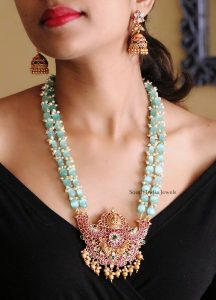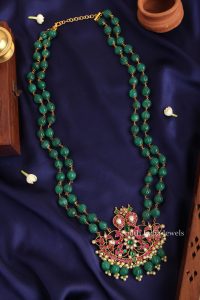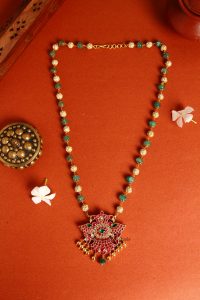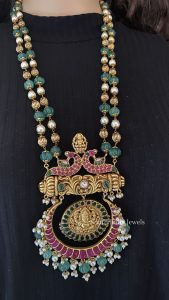 Love these stunning pieces of rani haram design jewellery? Explore many more designs and patterns here: 
Also Read:
Heritage Jewellery Designs That Are Worth Checking Out!
Find Beautiful Traditional Kemp Pendants Right Here!