One of the most fashionable jewelry items that one can wear and flaunt with simplicity and glamour is jhumka. You can wear jhumka with sarees, suits and kurtis and quite a few western attires as well.
If you are looking for some latest models to shop, then here is a list of 10 prettiest jhumkas you need to wear right now as they are trending hot designs.
The kundan work on heavy jhumka gives an ethnic look and suits almost every person who wears it.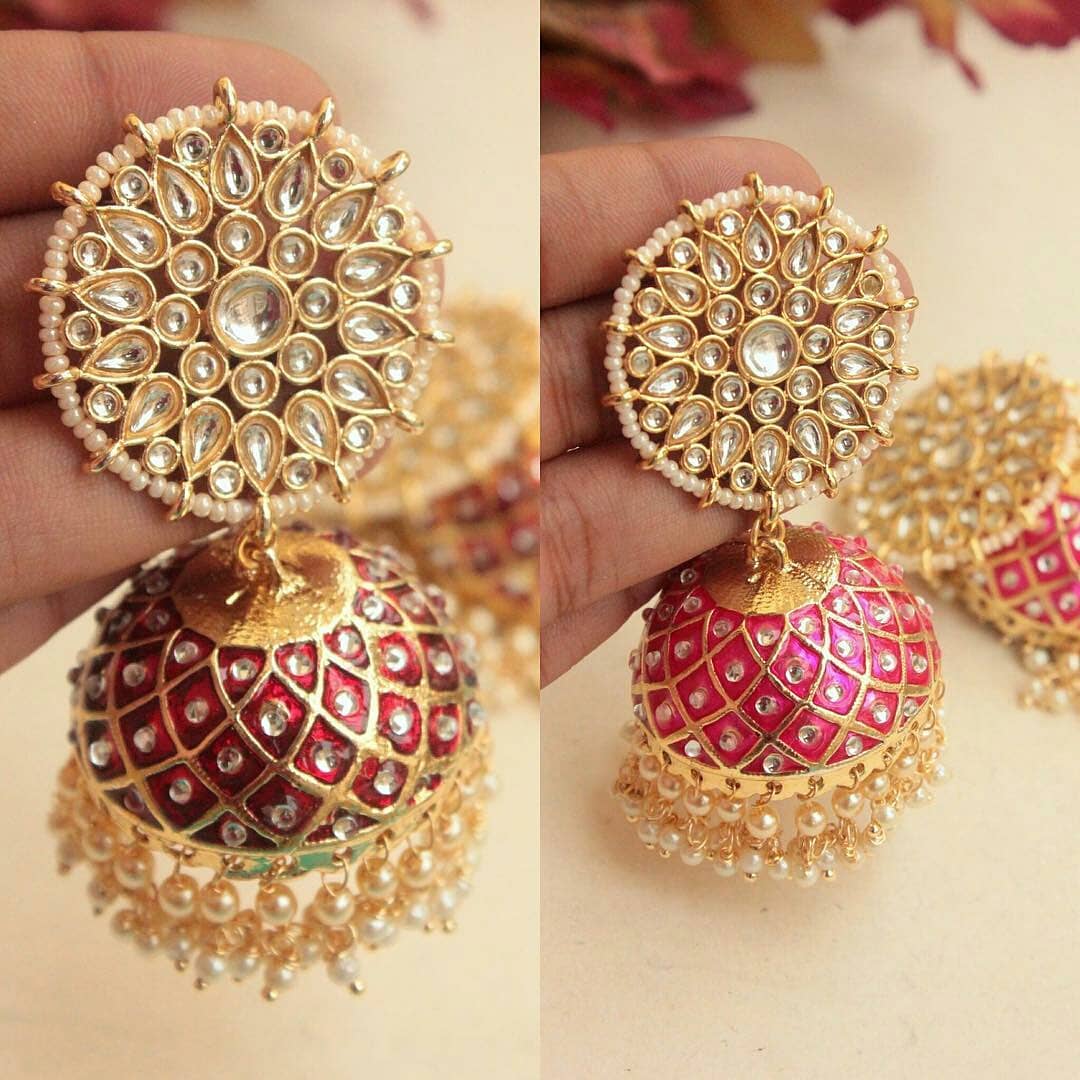 Golden color flower shaped jhumka would seem dazzling with all the attires that you own, from Indian to western.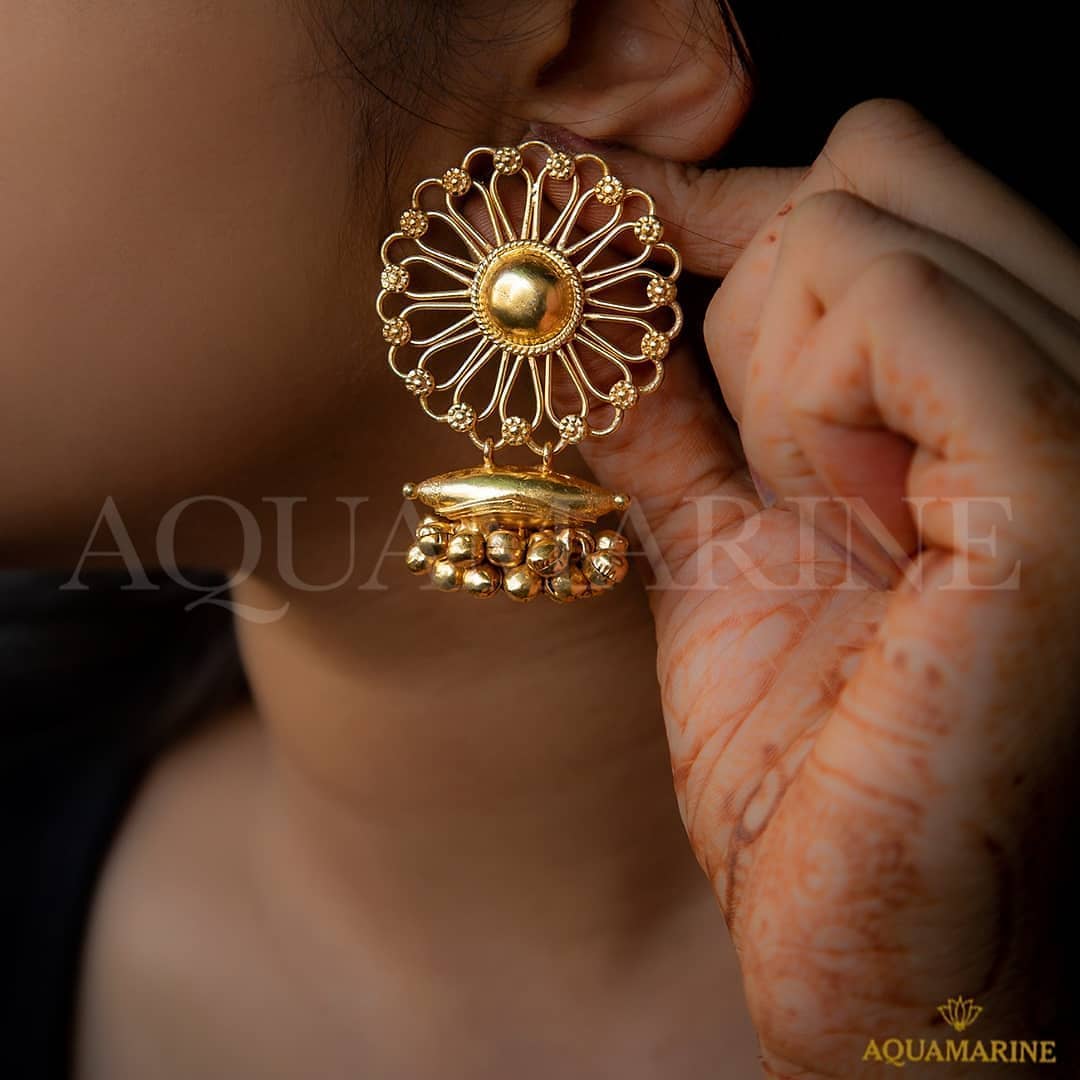 Stonework heavy jhumka has its own beauty and looks great with the Indian apparels.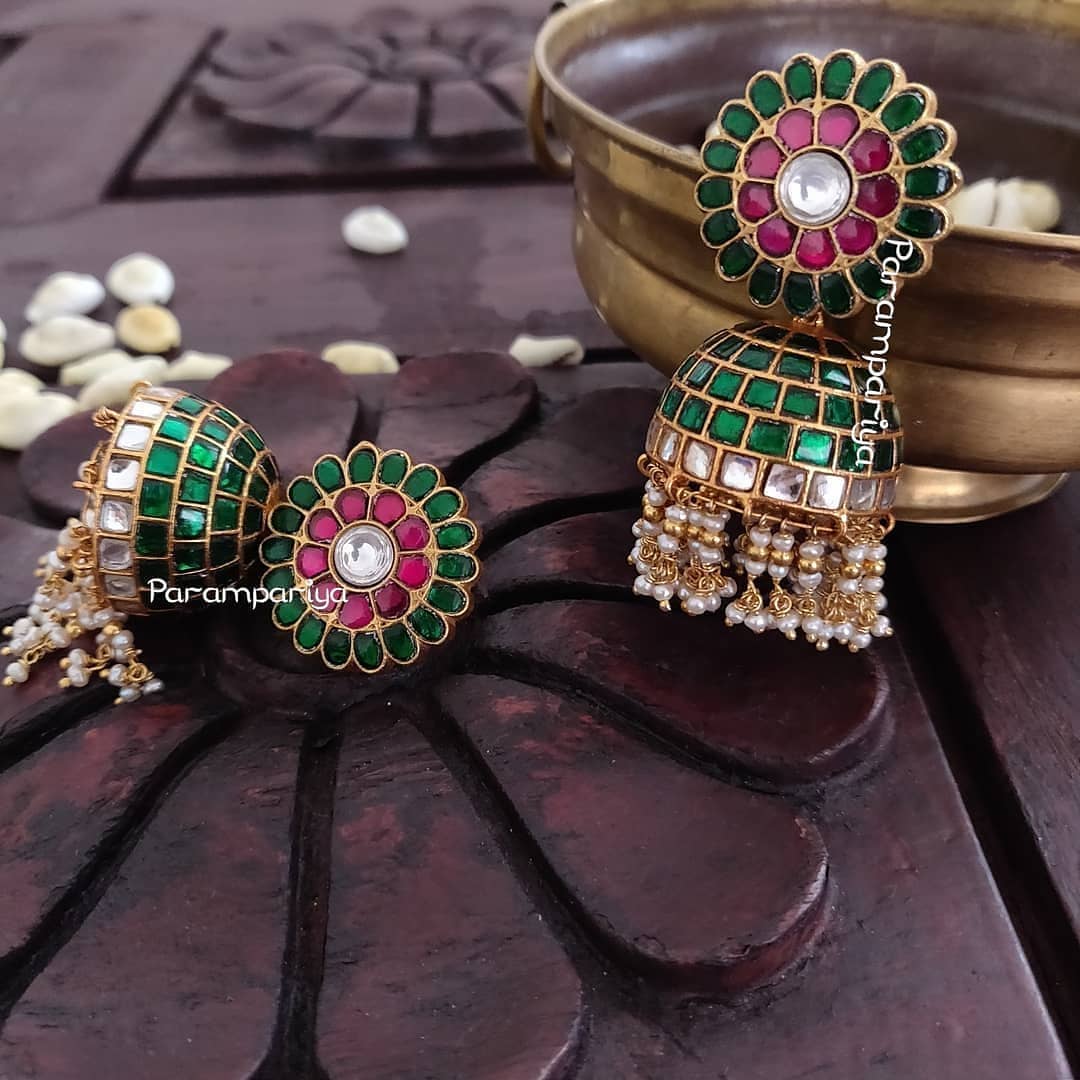 Stonework and golden jhumka is a mixture and would appear surreal when you wear it.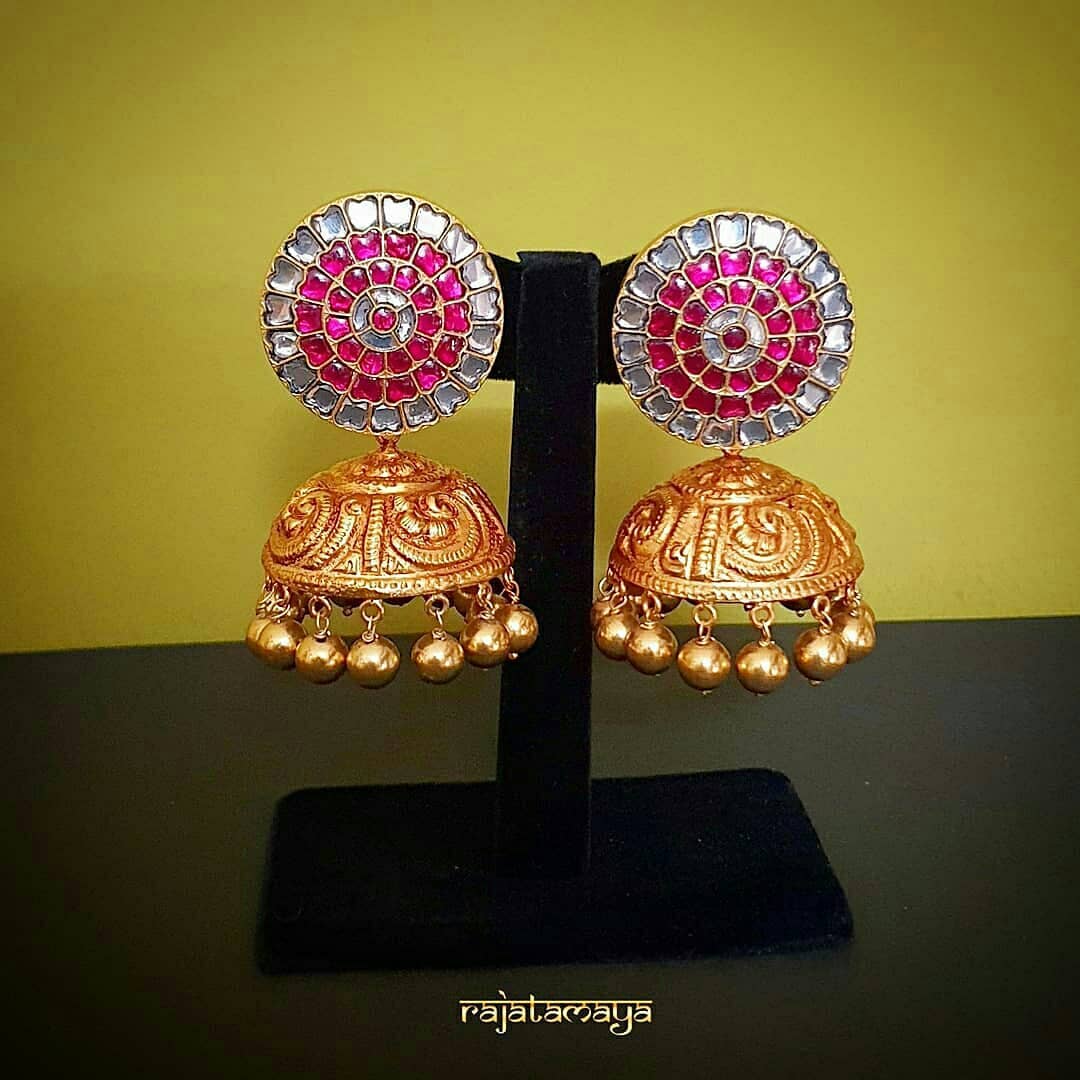 Golden color peacock design jhumka is trending and looks just amazing in one look and would not stop but, fall in love with them.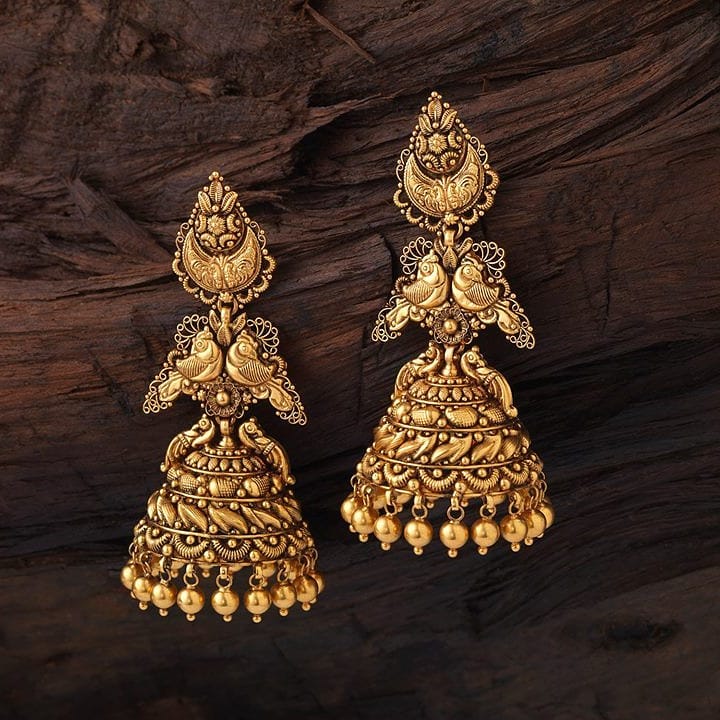 Moti work on jhumka is an evergreen design and works will sarees with ease.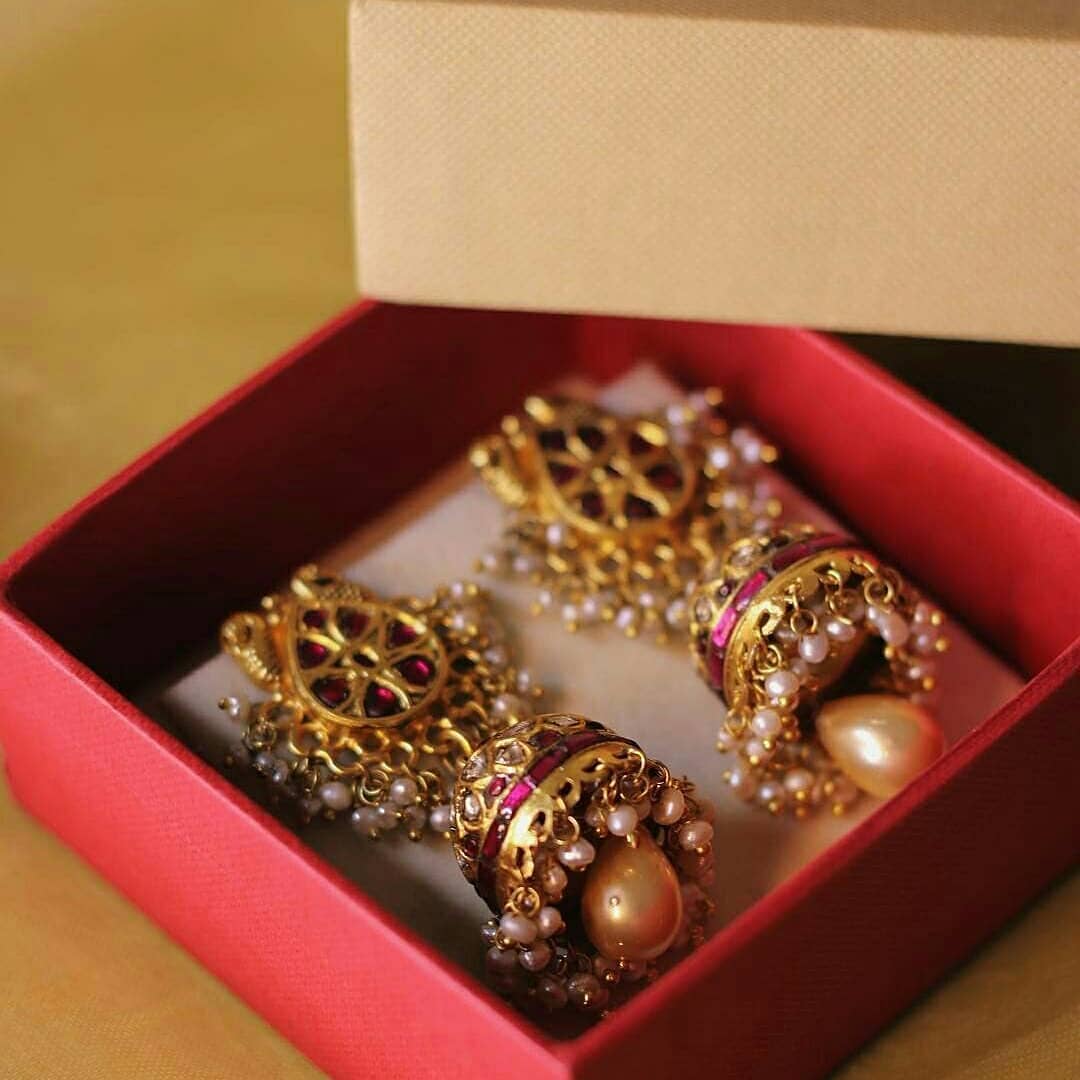 Jhumka with hair chain is something you can wear right now as wedding season and parties are going and it is trending.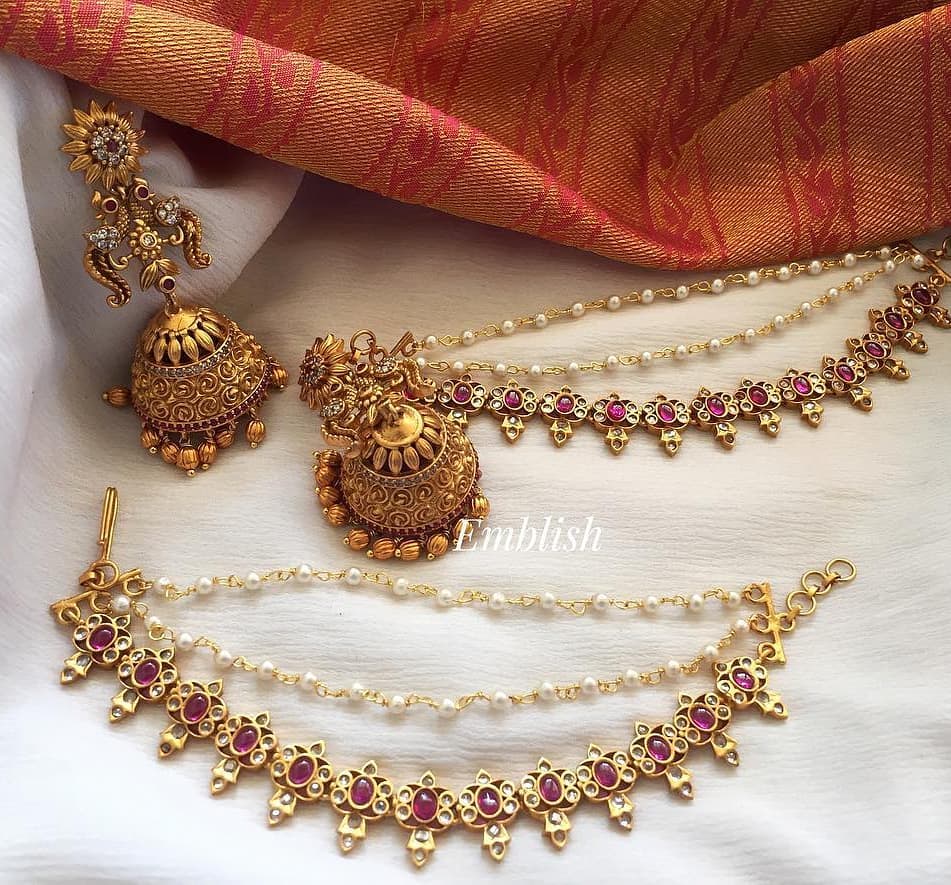 Jhumka with small American diamonds is a heart winner as it looks simple yet, so elegant and you cannot resist but, buy them.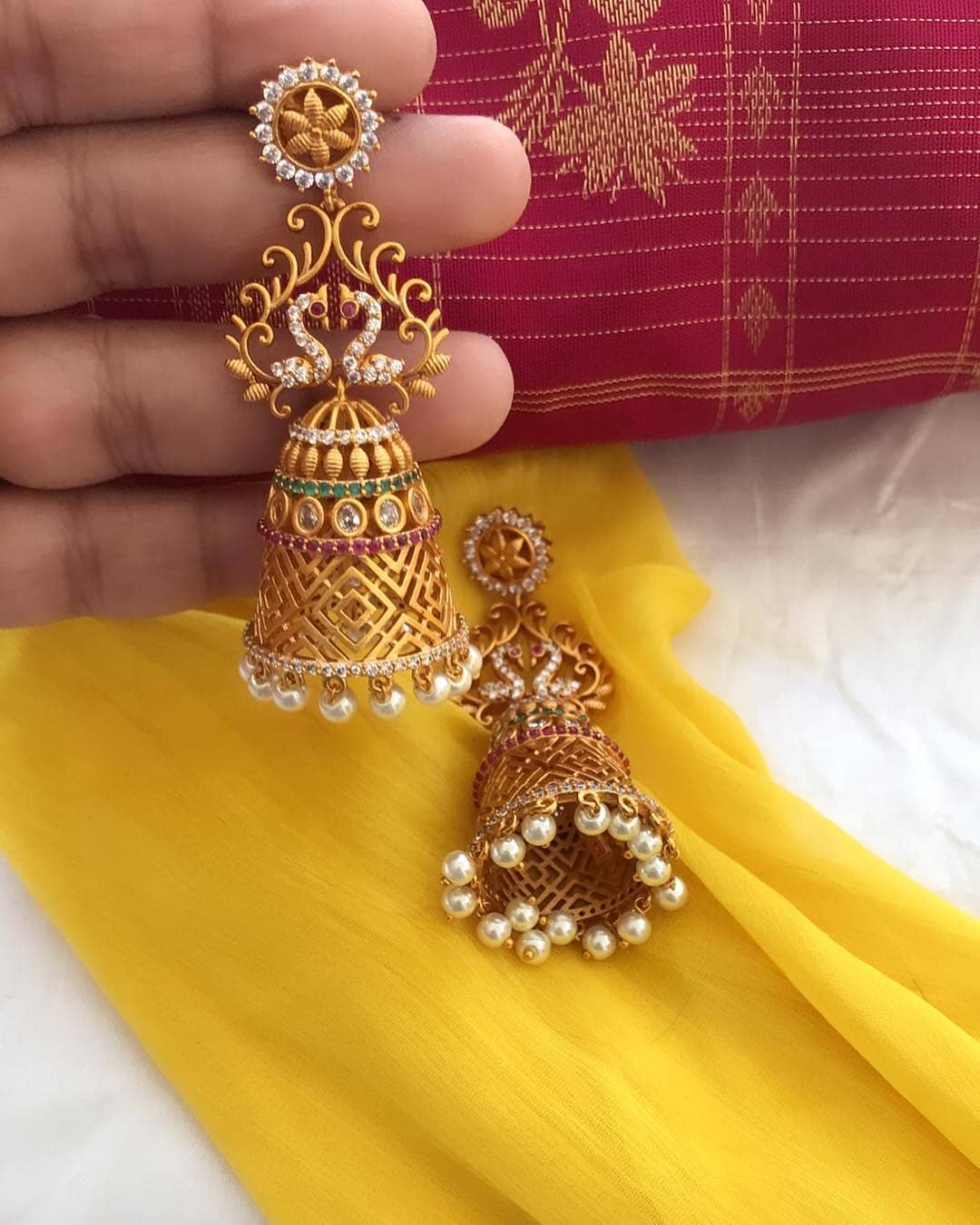 Flower stone golden jhumka is a work of beauty and looks immensely attractive to the eyes.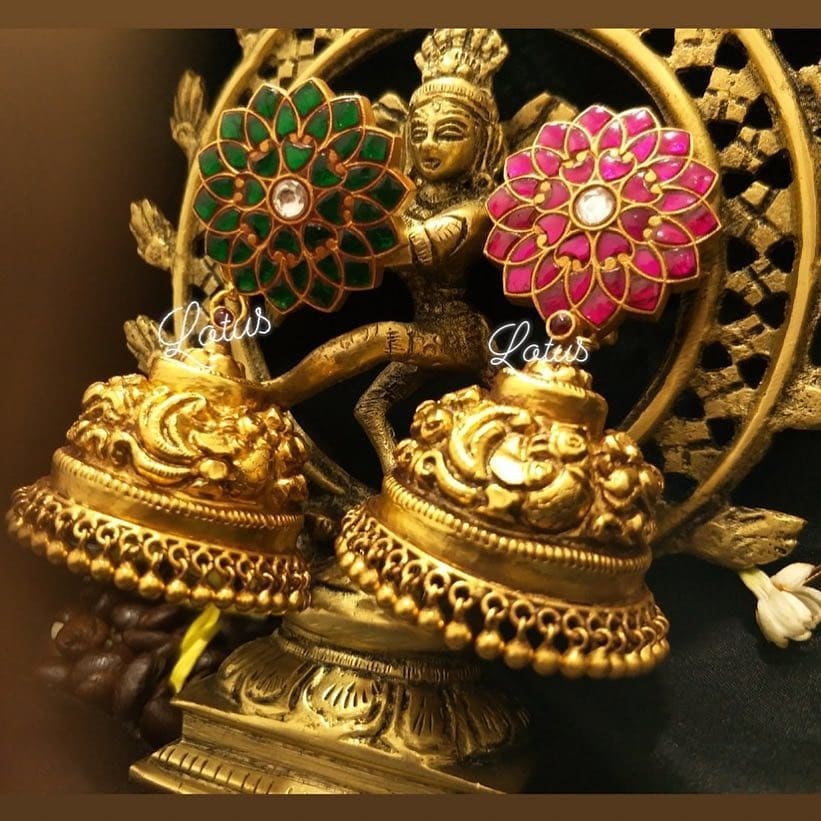 Temple jhumka is a pair that you should doubt and just wear because it is the most beautiful pair of jhumka.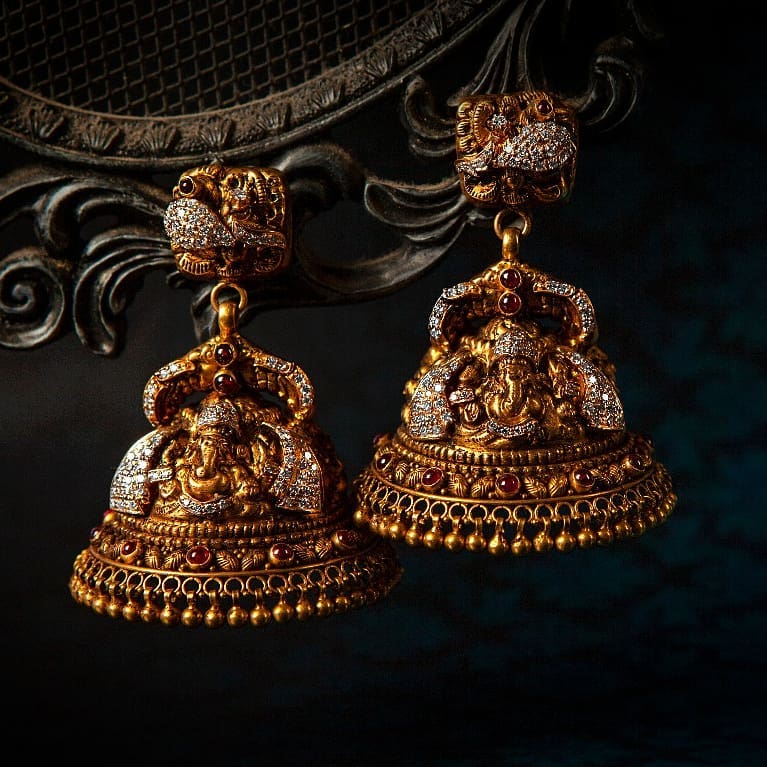 A pair of good jhumka can add aesthetic appeal to your overall look. It gives an edge compared to any other accessories you chose to wear. So be wise, and invest in a nice design that can flow in ease with your dressings.
In case if you like any of the above jhumka models, please find below the seller contact details.
Seller Name : Phulijhadi
Instagram : https://www.instagram.com/phuljhadi/?hl=en
Address : 125-b ground floor , shahpurjat ,newdelhi
Whats App : 8447284782
Website : phuljhadi.com
Seller Name:Aquamarine Jewellery
Instagram:https://www.instagram.com/aquamarine_jewellery/?hl=en
Whats App : 9820521115
Seller Name : Parampariya
Instagram : https://www.instagram.com/parampariya/
Facebook : https://www.facebook.com/parampariya/
Whatsapp : 9486708504
Seller Name : Rajatamaya
Facebook : https://www.facebook.com/Rajatamaya/
https://www.instagram.com/rajatamaya/
Contact : +91 97865 22555
Seller Name :Navrathan Jewellers
Instagram : https://www.instagram.com/navrathan1954/?hl=en
Website : navrathan.com
Seller Name: Tribe Amrapali
Instagram:https://www.instagram.com/tribebyamrapali/?hl=en
Whats App :91-7229835888 Website : www.artifacia.store/tribebyamrapali
Seller Name : Emblish
Instagram : https://www.instagram.com/emblishcoimbatore/
Facebook : https://www.facebook.com/emblishcoimbatore
Contact : +91-9994644041
Seller Name : Kirthi Fashions
Instagram : https://www.instagram.com/kirthifashions/
Contact : 8056321983
Seller Name: Lotus Silver Jewellery
Instagram: https://www.instagram.com/lotus_silver_jewellery/
Whats App :+91 7975662981
FaceBook : www.facebook.com/silverjewellery92.5exculsive
Seller Name : EF-IF Diamond Jewellery
Instagram : https://www.instagram.com/diamonds.efif/
Website : www.efifdiamonds.com
Also Read :