Since centuries women have been obsessed with jewellery and there is a unique obsession with gold jewellery. However, the trend is changing now. This year, it is all about pure silver jewellery and gold plated silver jewellery.
Gold plated jewellery is in the limelight because it is budget friendly and still looks more ravishing than the expensive gold jewellery. If you are in lookout for good brands to shop these trending jewellery pieces, then we have good news for you.
Balaji Silvers  is an online store and has been functioning since 2017. They deal exclusively in 92.5 silver jewellery. Balaji silvers only sell genuine jewellery and once you go through their catalogue you will fall in love their collection for sure.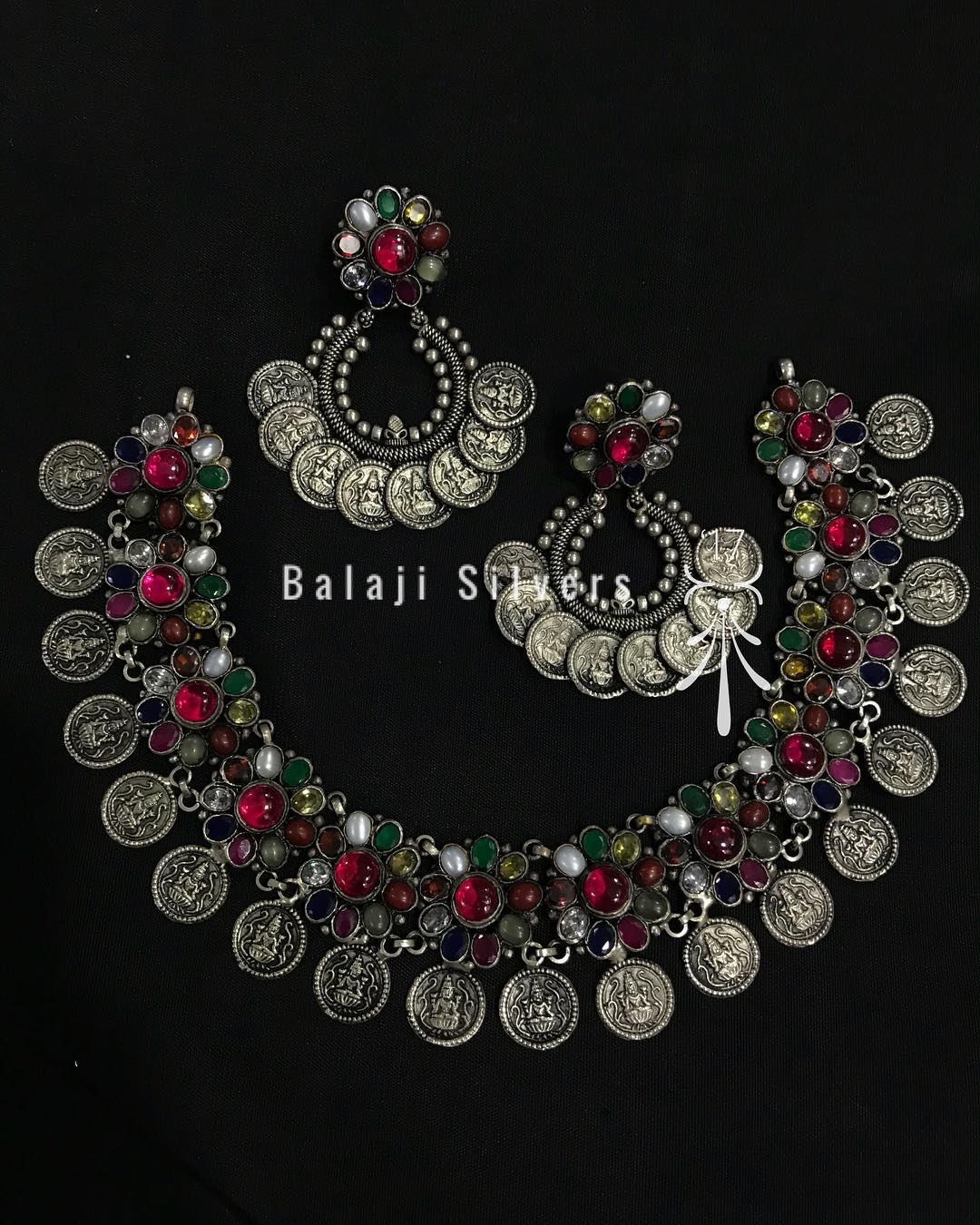 Silvers has a wide range of jewellery collection solely for their customers. You can choose from mesmerizing earrings, attractive necklaces, long necklaces, bangles, bracelets, pretty pendants and many more.
Here is some detailed information about Balaji Silver's catalogue:
Earrings: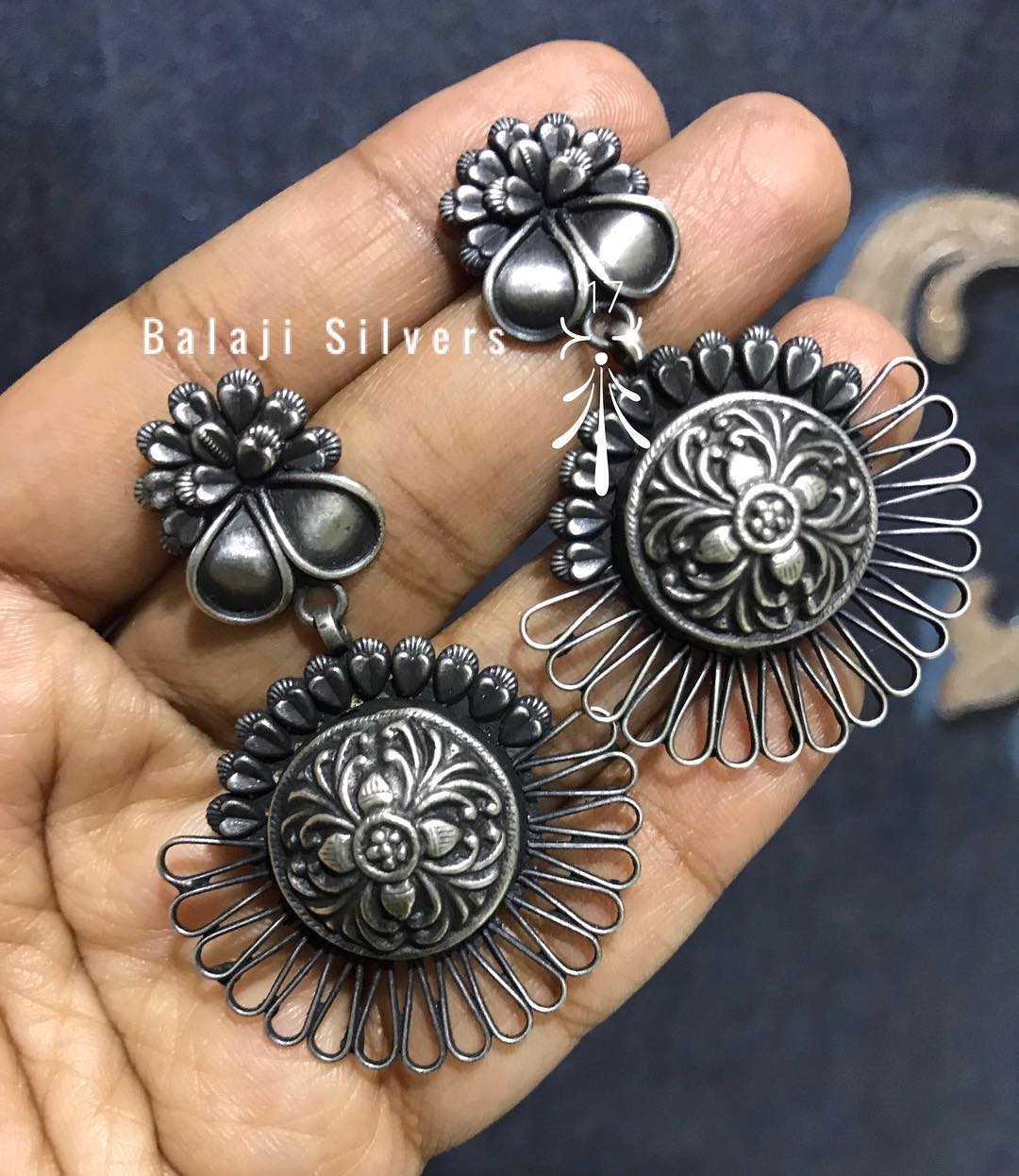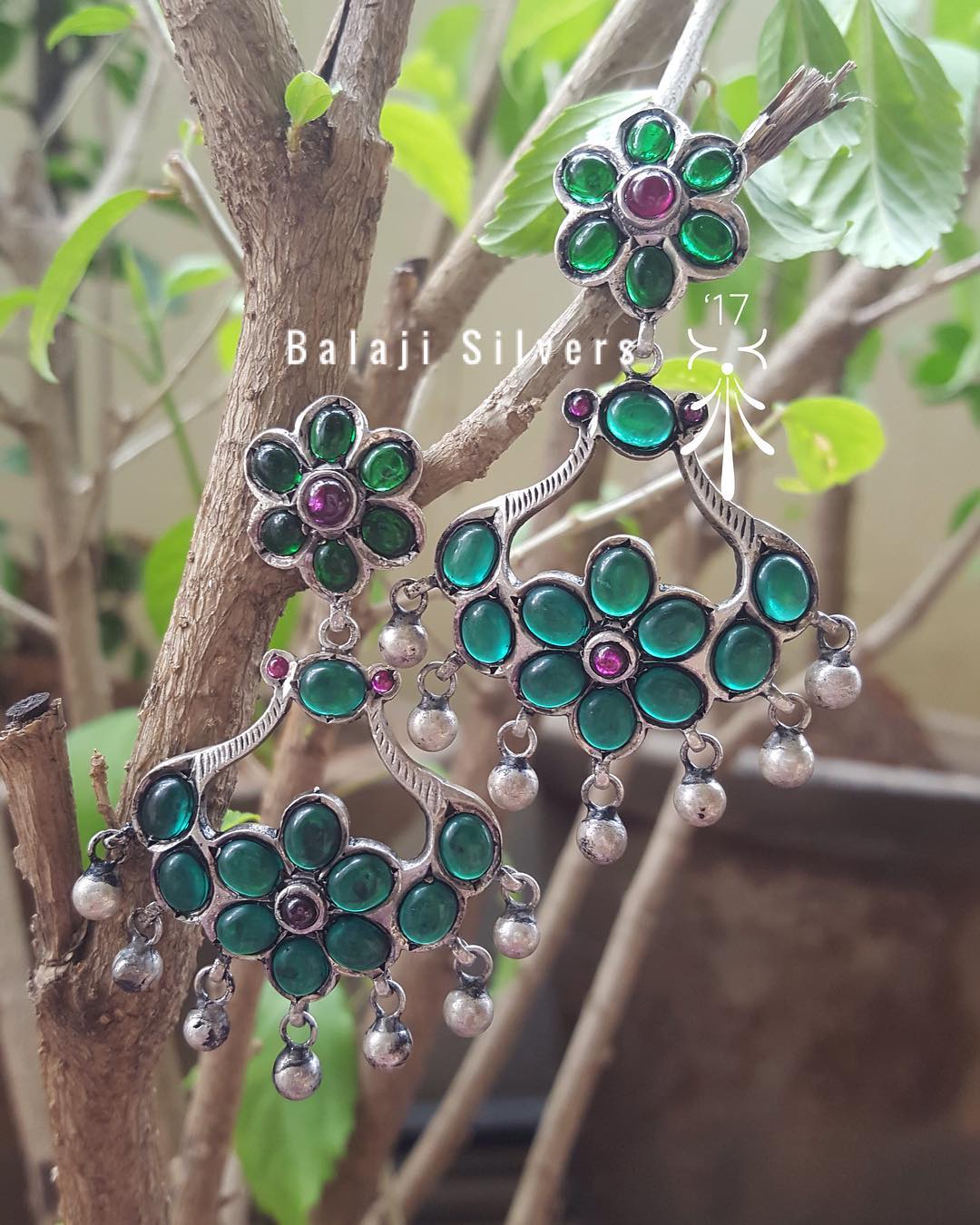 Earrings is one accessory that you will find in abundance in any girl's jewellery collection. As almost every girl is obsessed about them and can buy as many earrings as they want to match with the wardrobe full of clothes.
Different earrings go with different clothing such as western outfits require a different pair of earrings and Indian outfit another pair.
Balaji Silver has a huge variety of earrings for their customers. They have jhumka, silver earrings, fish-shaped earrings, goddess shaped earrings, peacock-shaped earrings, small beautiful tops, colorful moti work earrings, oxidized earrings and kundan studs, kakas studs.
There is more variety to choose from and you will totally fall in love with the collection. Each earring will be worth the price that you are buying.
Necklace: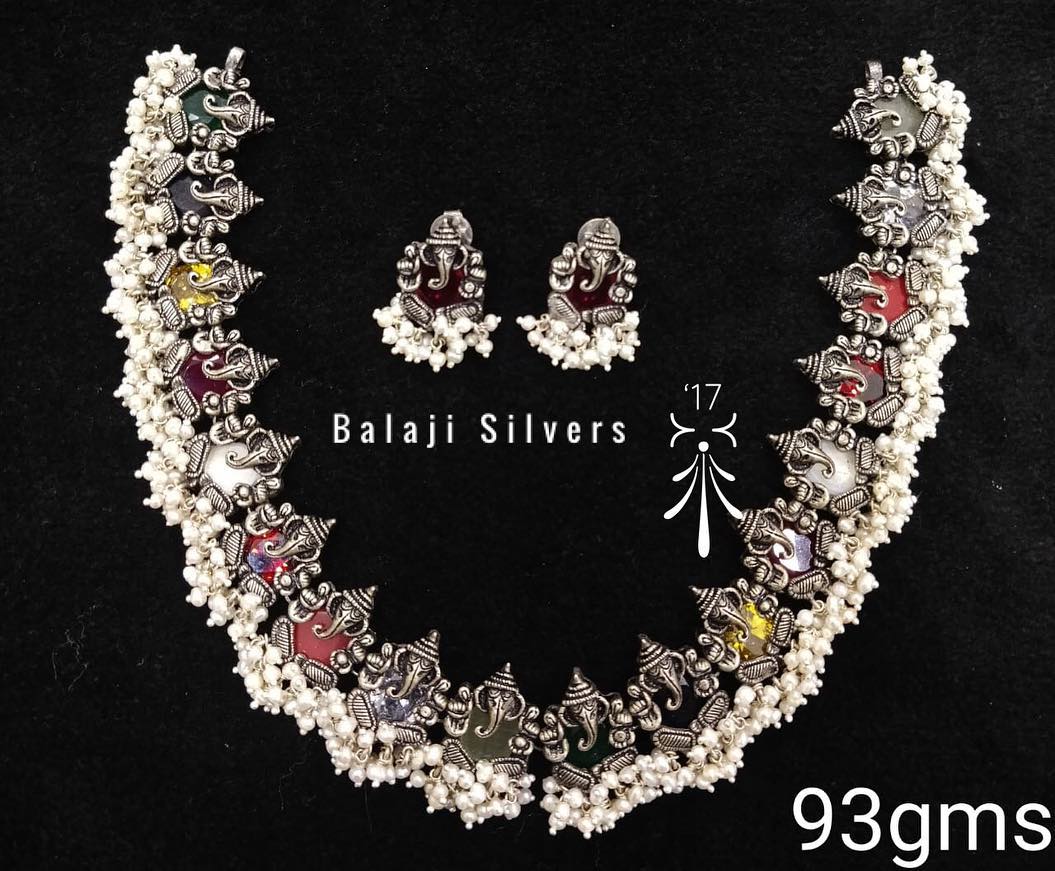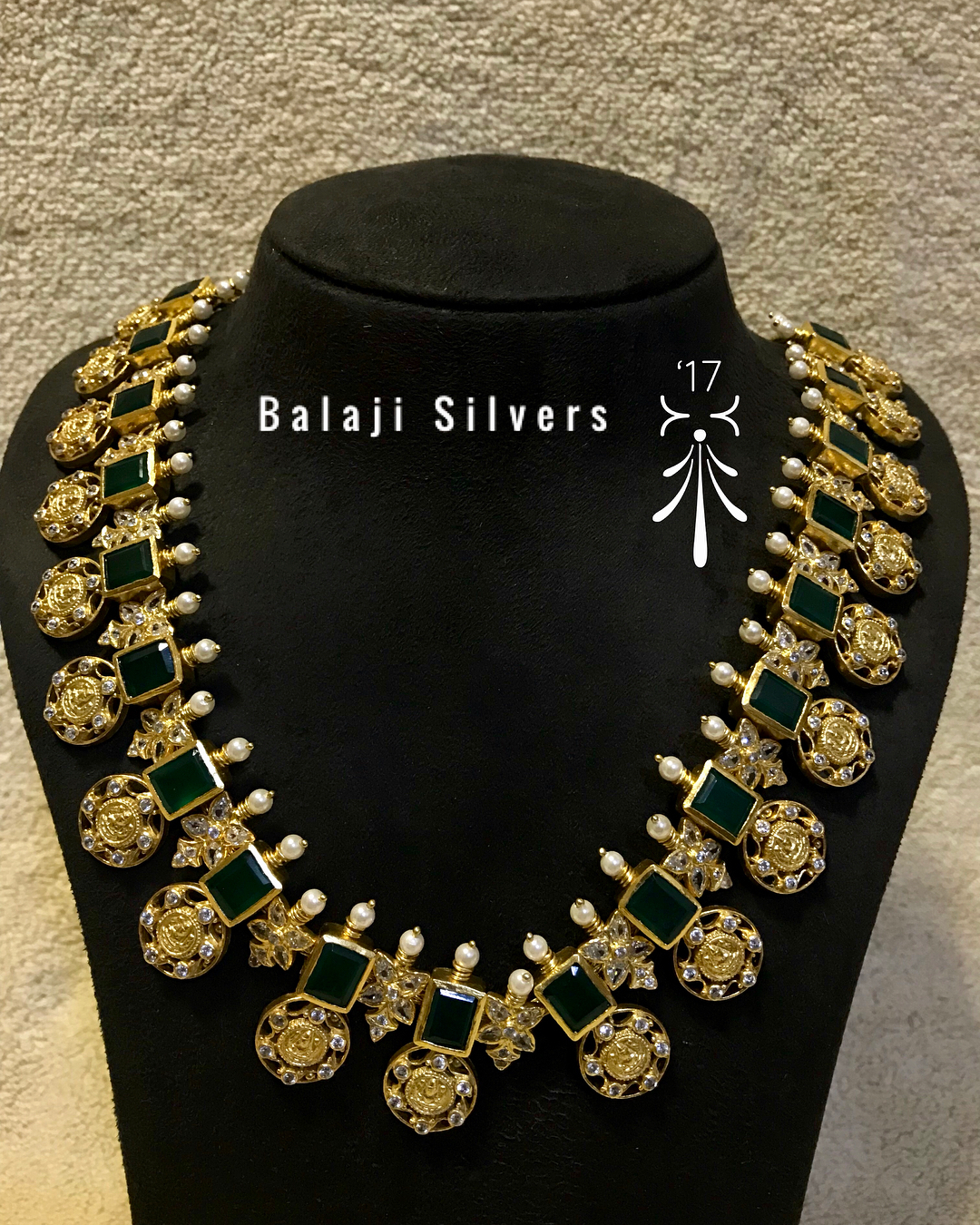 It might be rare that you see any woman without a necklace. Wedding season is on the roll and you can witness it yourself there.
A necklace is loved by every woman and there are like multiple options to choose from such as choker, necklace, and mala and so on. Necklace beautifies your outfit as well as complements your beauty.
Balaji silvers give you an ample full of choice to buy and wear and look stunning. You can choose from their collection as they have a huge one.
Such as kundan necklace, traditional gold plated necklace, necklace with the engraved goddess', kundan triple layered necklace, nakas necklace, navrathan styled necklace, moti mala, silver oxidized necklace, chokers and much more.
You can check their collection and placed the order soon. You will be the centre of attention after wearing their necklace.
Long Necklace: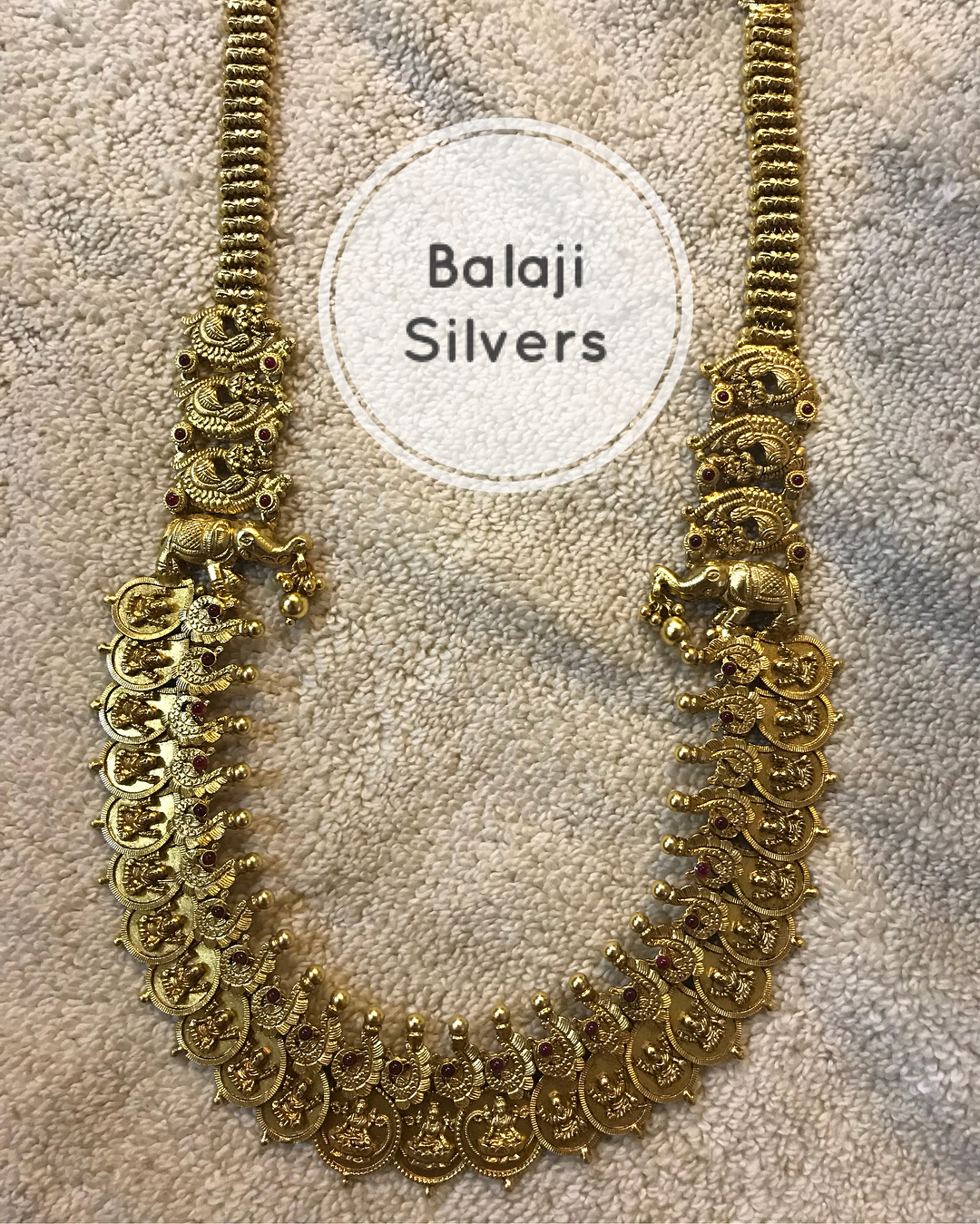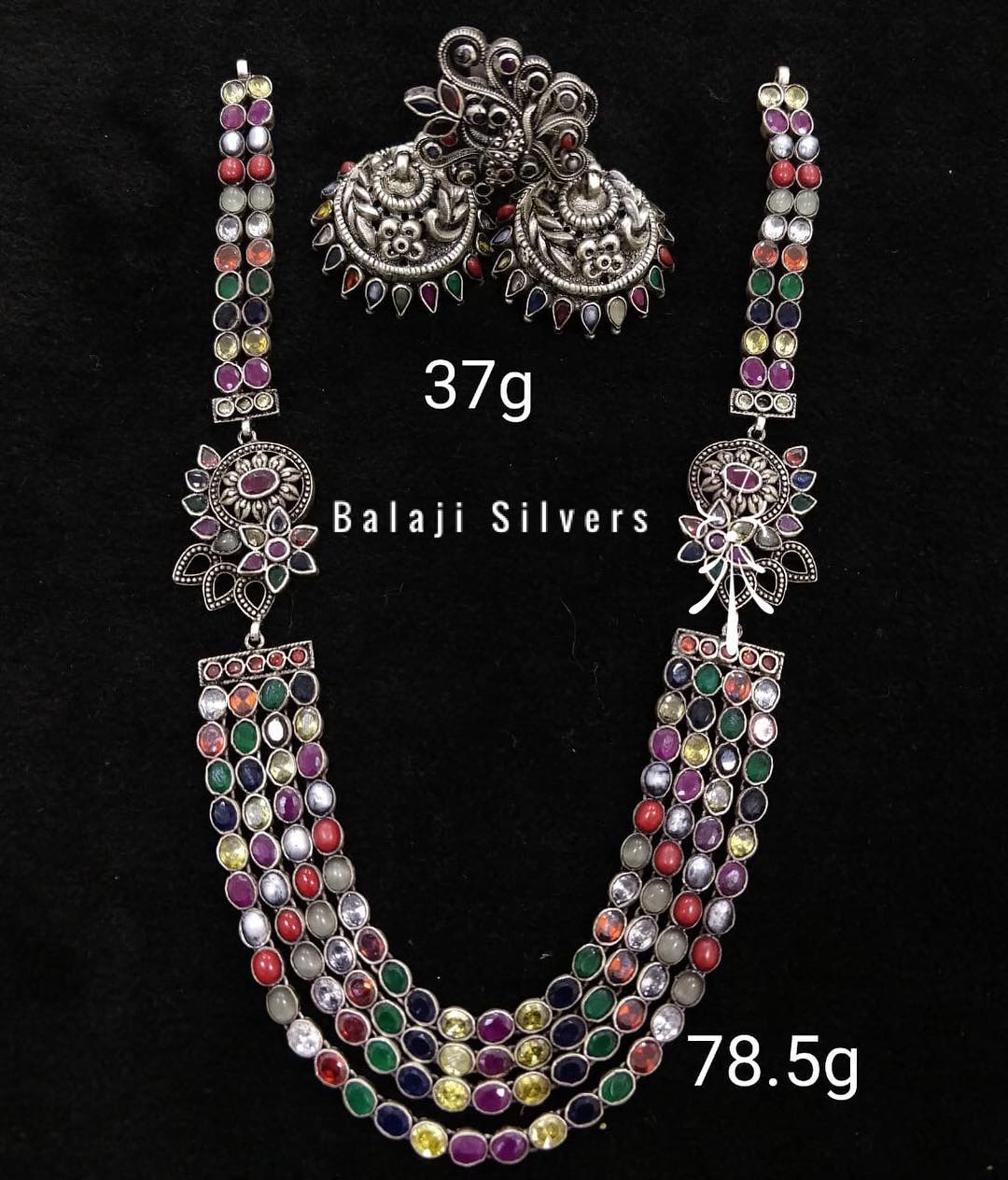 Ever seen a woman wearing a gorgeous saree and a long necklace with it? Isn't that one of the most beautiful thing that you can look at? Long necklaces can take your breath away and you won't even realize that.
They have their own beauty and they speak their own language and lure you towards them. Long neckpieces go well with Indian attire as well as western attire and what is better than multipurpose jewellery.
Balaji silver has an amazing long necklace collection with them and you cannot deny that after having a look at it.
There is a plentiful choice for you to select from such as navrathan styled necklace, long multicolored necklace, double layered long necklace, single layer bead necklace, double layered kundan necklace, and many more designs. Have a look at their collection and fall in love with them.
Bangles and Bracelets: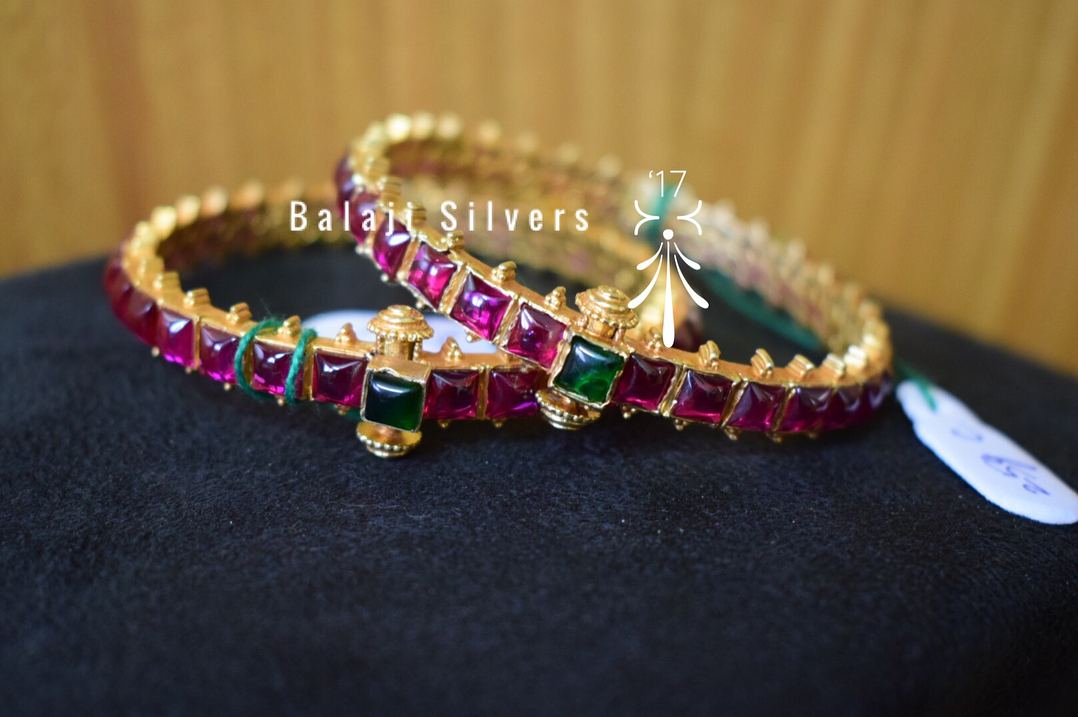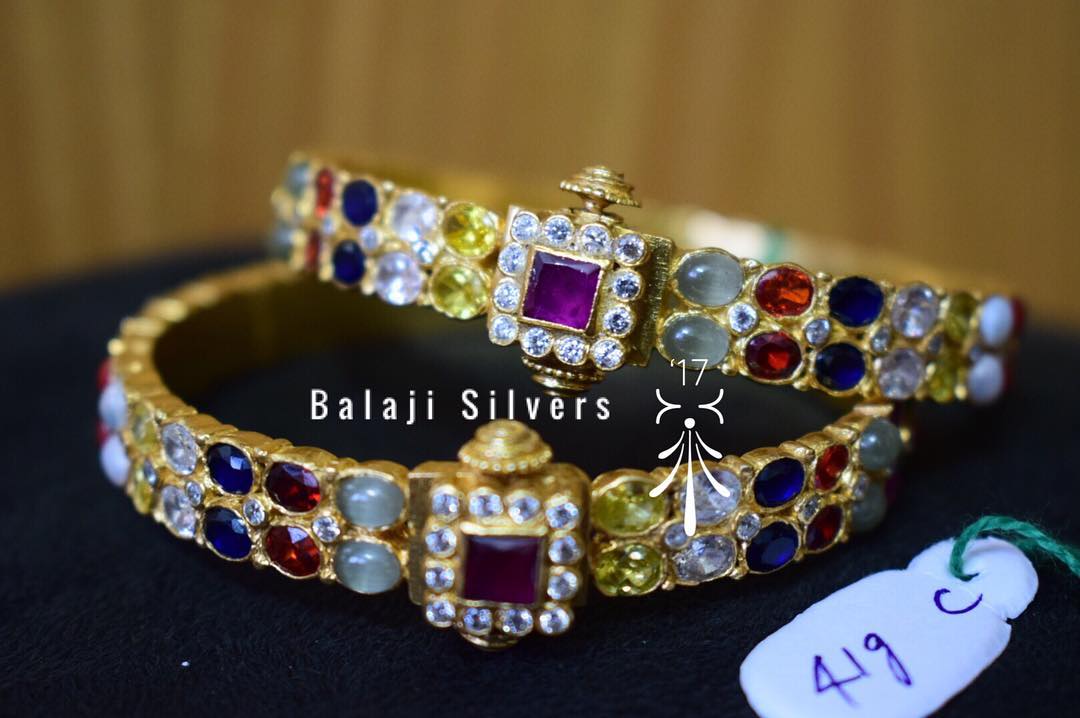 Bracelets and bangles have been in the mind of people since years and you can buy and wear as many bangles and bracelets you love to.
Bracelets go along with gowns, designer apparels and western outfits and bangles can also go along with them and saree or suits or even some of the new designer clothes. Bangles are one of the most worn accessories by a woman.
Balaji Silver offers an attractive range of bangles and bracelets to their customers. Silver plated stone bangles can be customized and get gold plated done by them.
Some of our favorites from their collections are multicolored stones bangles and kundan ruby bangles. Your love for bangles and bracelets will increase after having a look at their collection.
Pendants: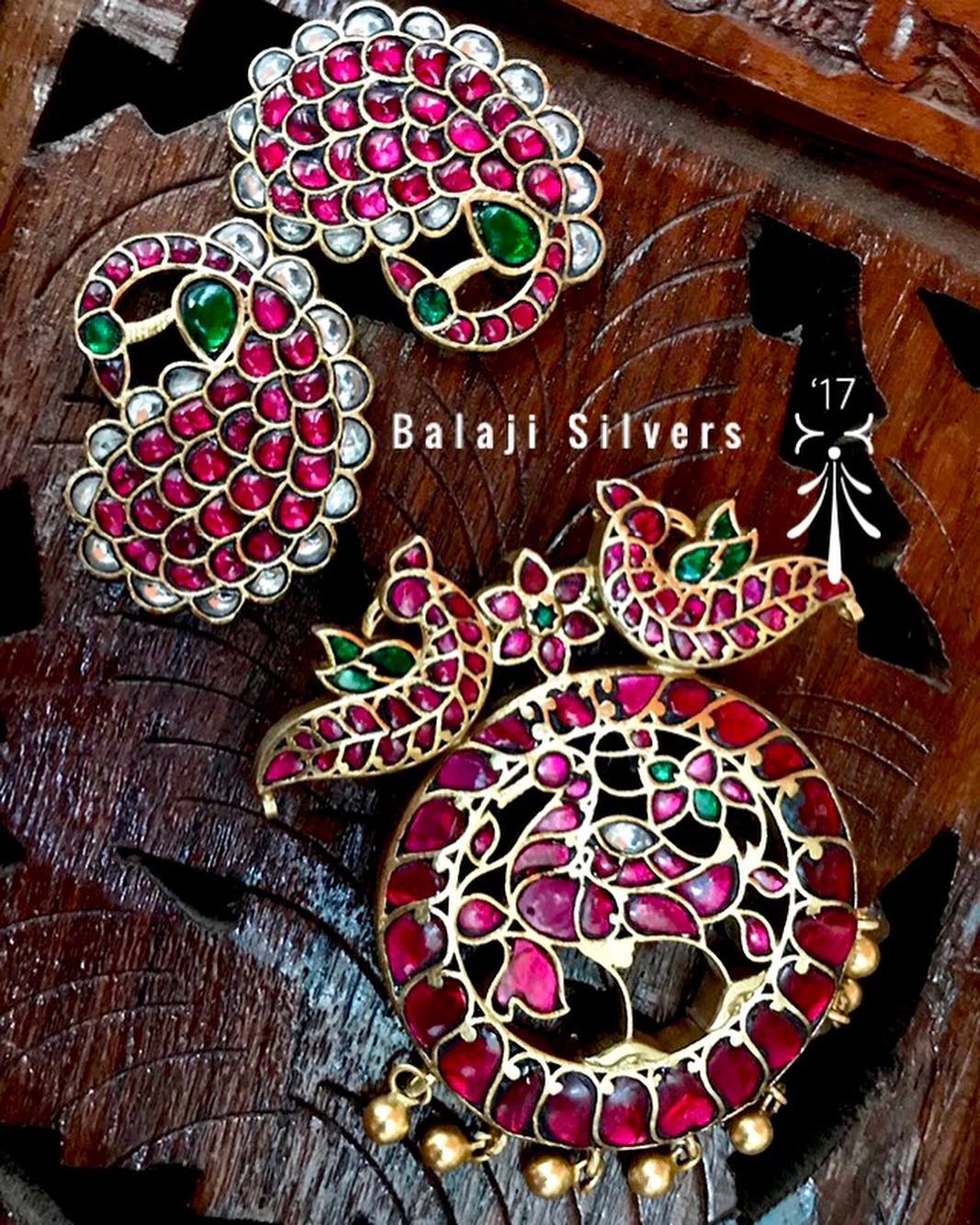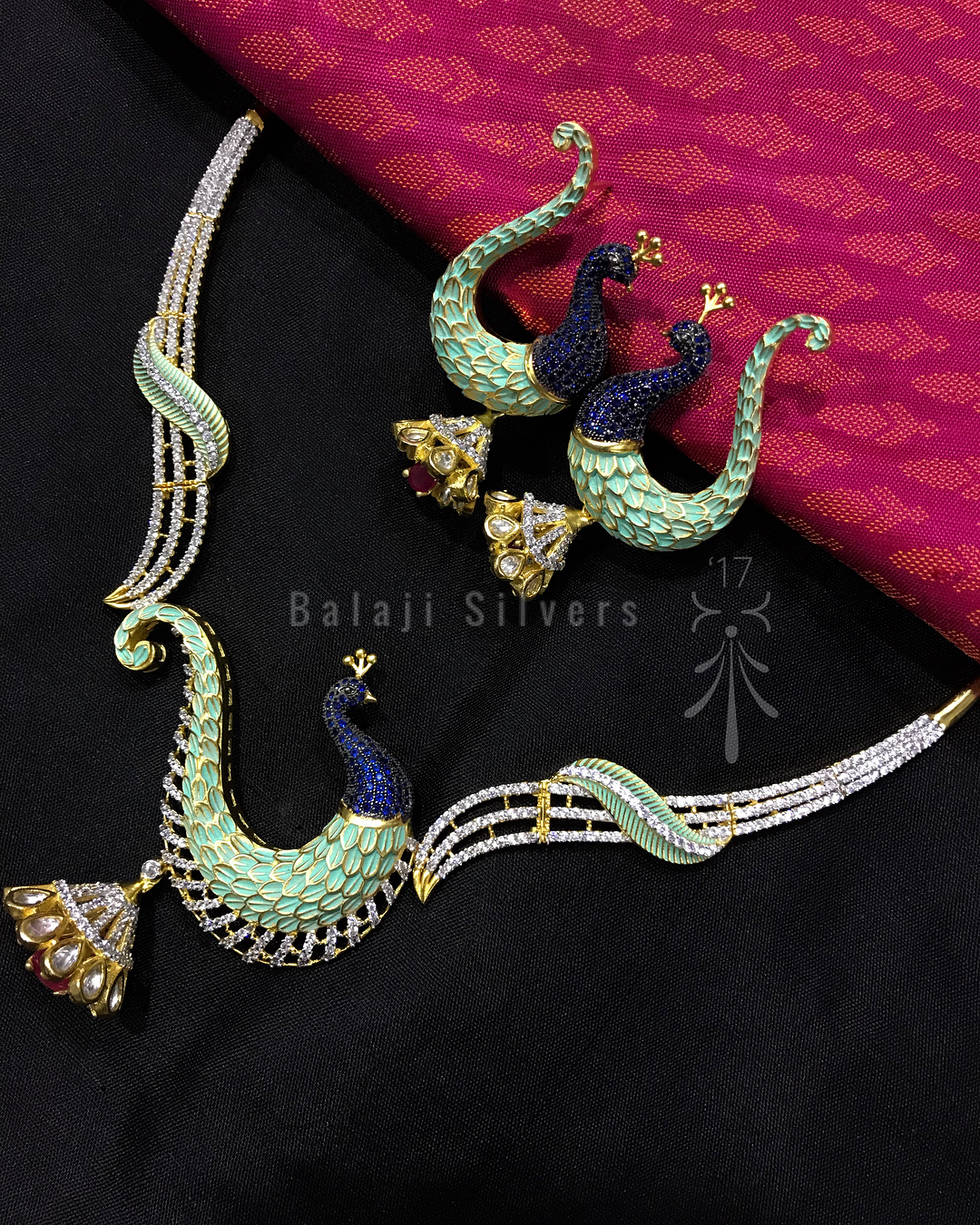 Pendants are an essential part of dressing up and give glam to your look. Light, heavy, punk or small pendants all add up to your style quotient and make you appear like a diva.
At Balaji Silver, there are many options from which you can select the best pendant for you and I bet you will be selecting more than one.
Toe Rings: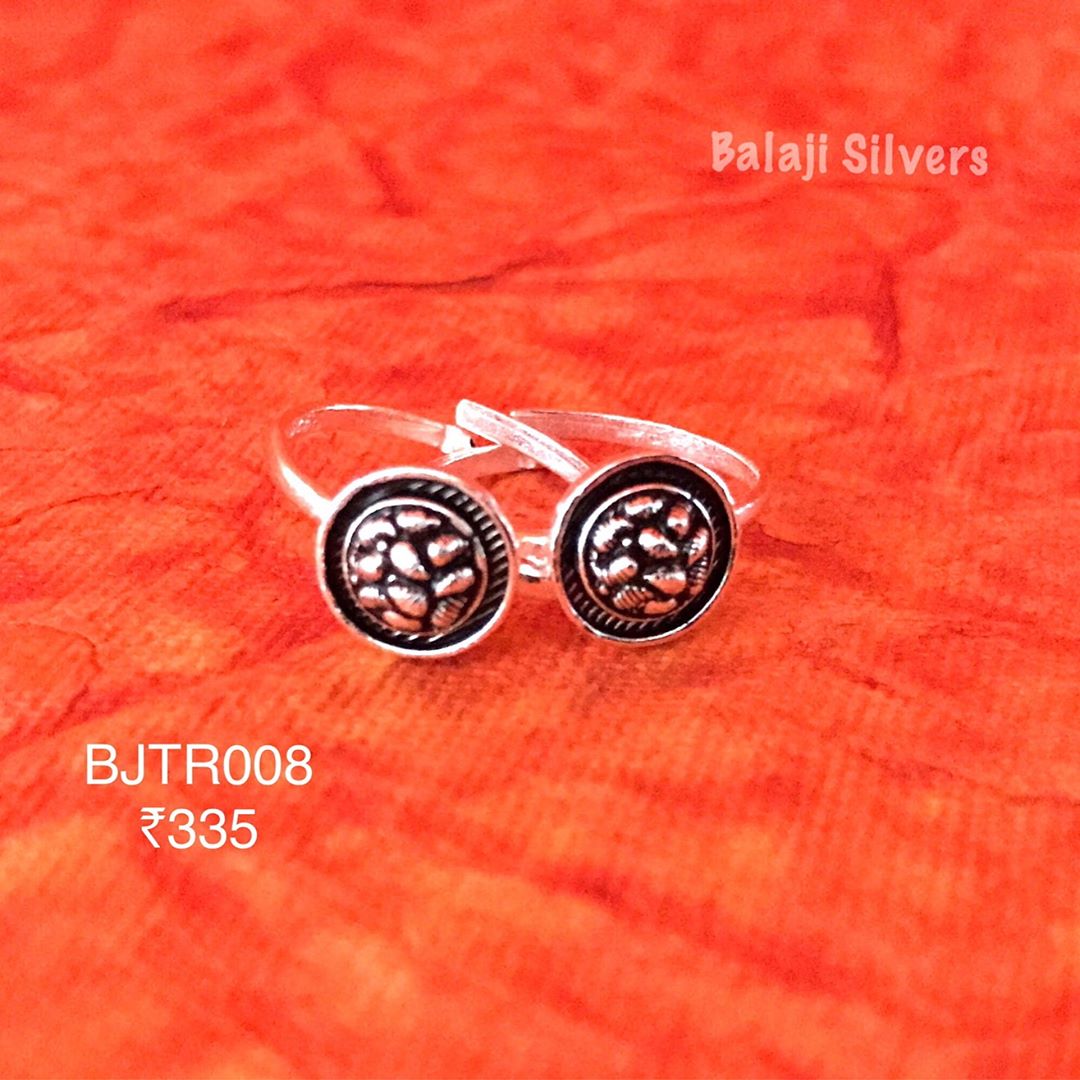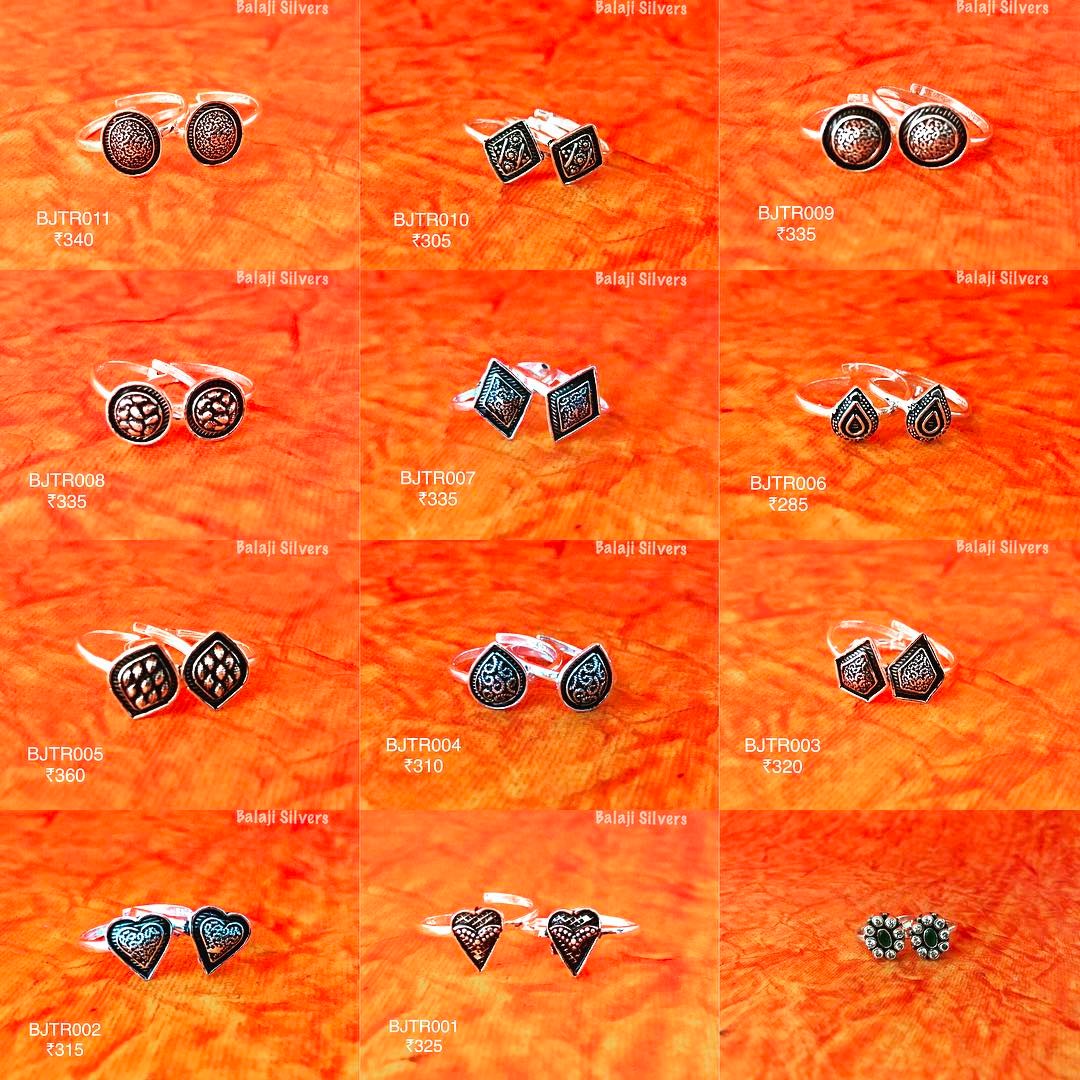 Girls and ladies are mad over toe rings. You can find so many and different varieties of silver toe rings in their collection and for every occasion. You cannot resist but, buy those rings as you are going to love them.
Jewellery from Balaji Silvers is going to be worth what its cost and your mind will be blown by the quality product they are going to give you.
Each piece is finely made and will stay in your mind and heart forever. You are not going to regret your purchase from them ever. Shop now!
For customization, you can contact them on their WhatsApp number 9500647009 or visit their Facebook page .
Also Read :