Jhumka is a part of traditional jewellery that can make add up to the ethnic look. There is no exaggeration to say that there is no Indian woman who doesn't like Jhumka. It is one of the classiest accessories that we are never ever going to get tired of!
The jhumka collection from the brand Bandhan emporio is spellbinding. The wide range of collection includes the jhumka studded with semi precious rubies and emeralds, polki stones, matt finish gold jhumka etc.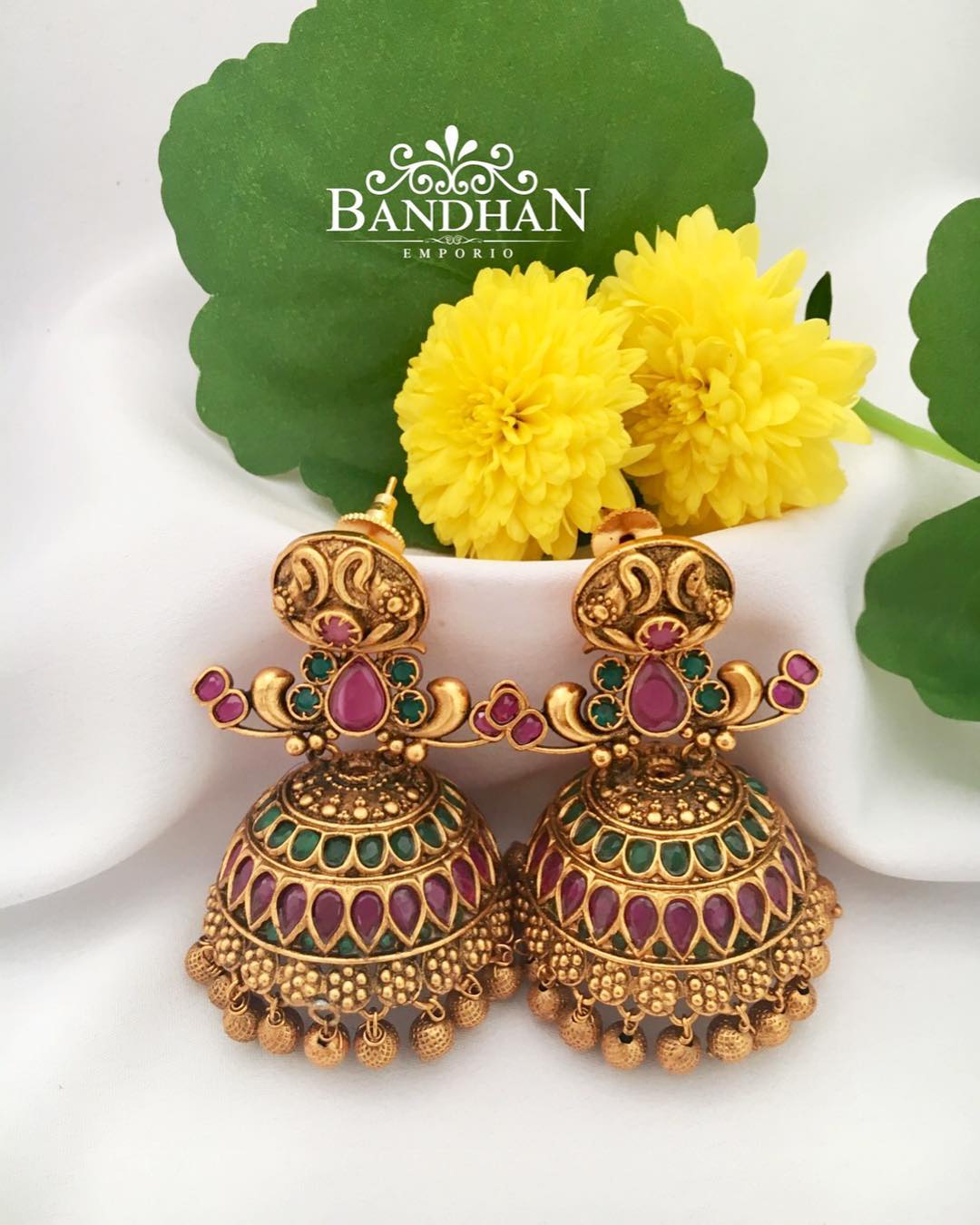 The exquisite craftsmanship and fine details is what makes the jhumka from Bandhan a lot more special.
Each set of jhumka is a masterpiece as the stones are studded with elegance. The designs crafted on the jhumka range from peacock to delicate filigree work. While some of the jhumka are fully studded with stones, some jhumka are designed with matt gold finish which are our favourites.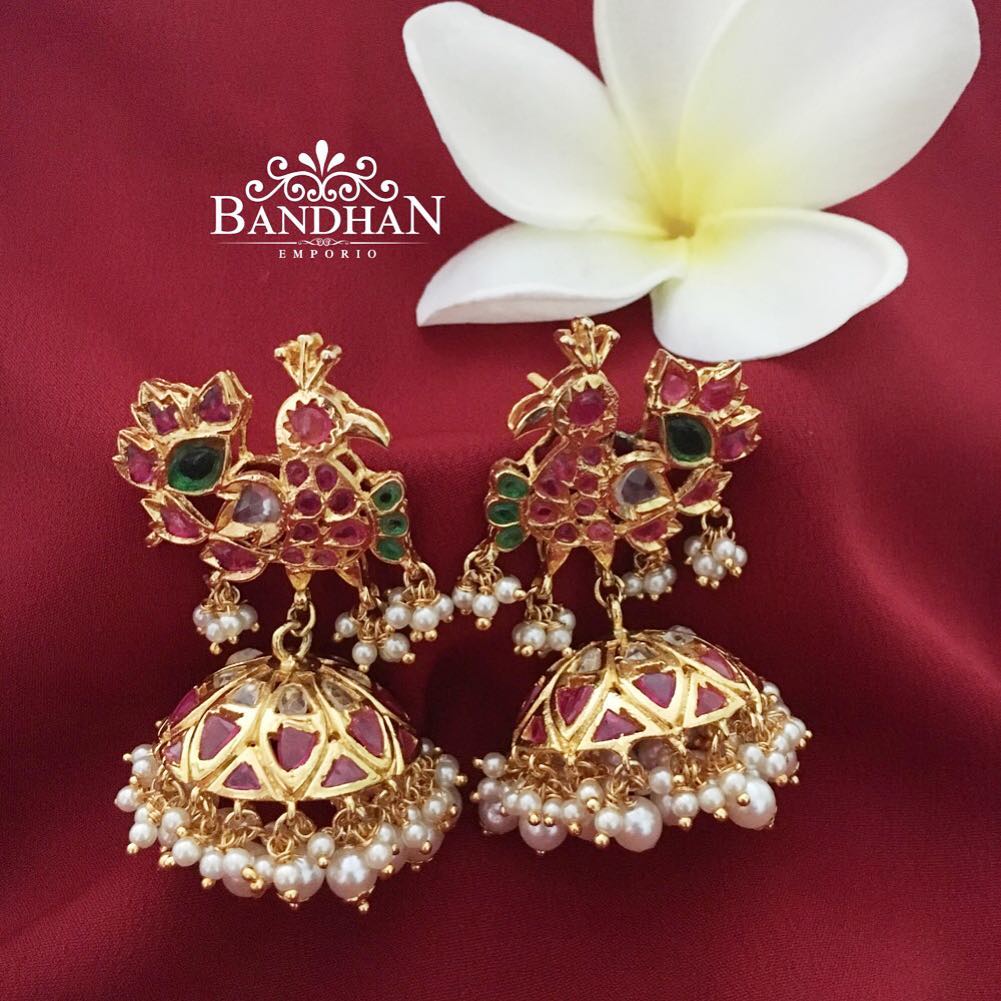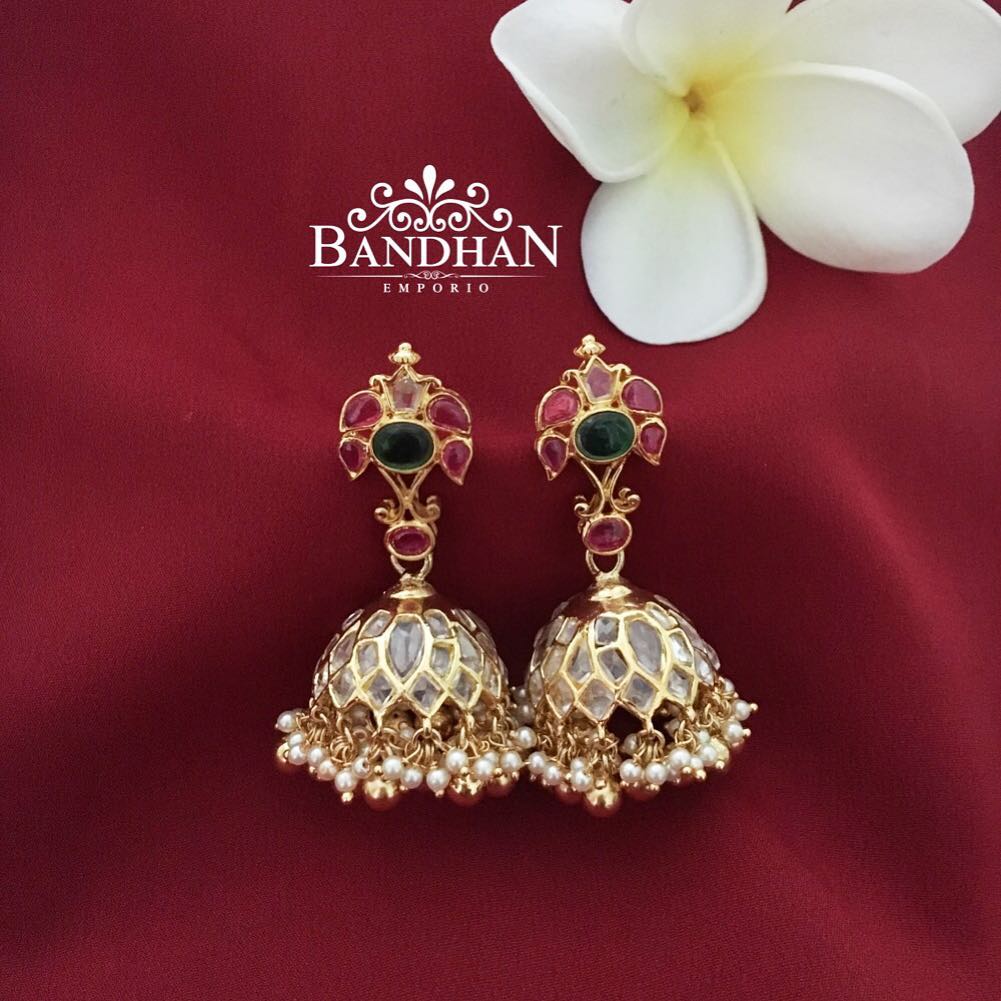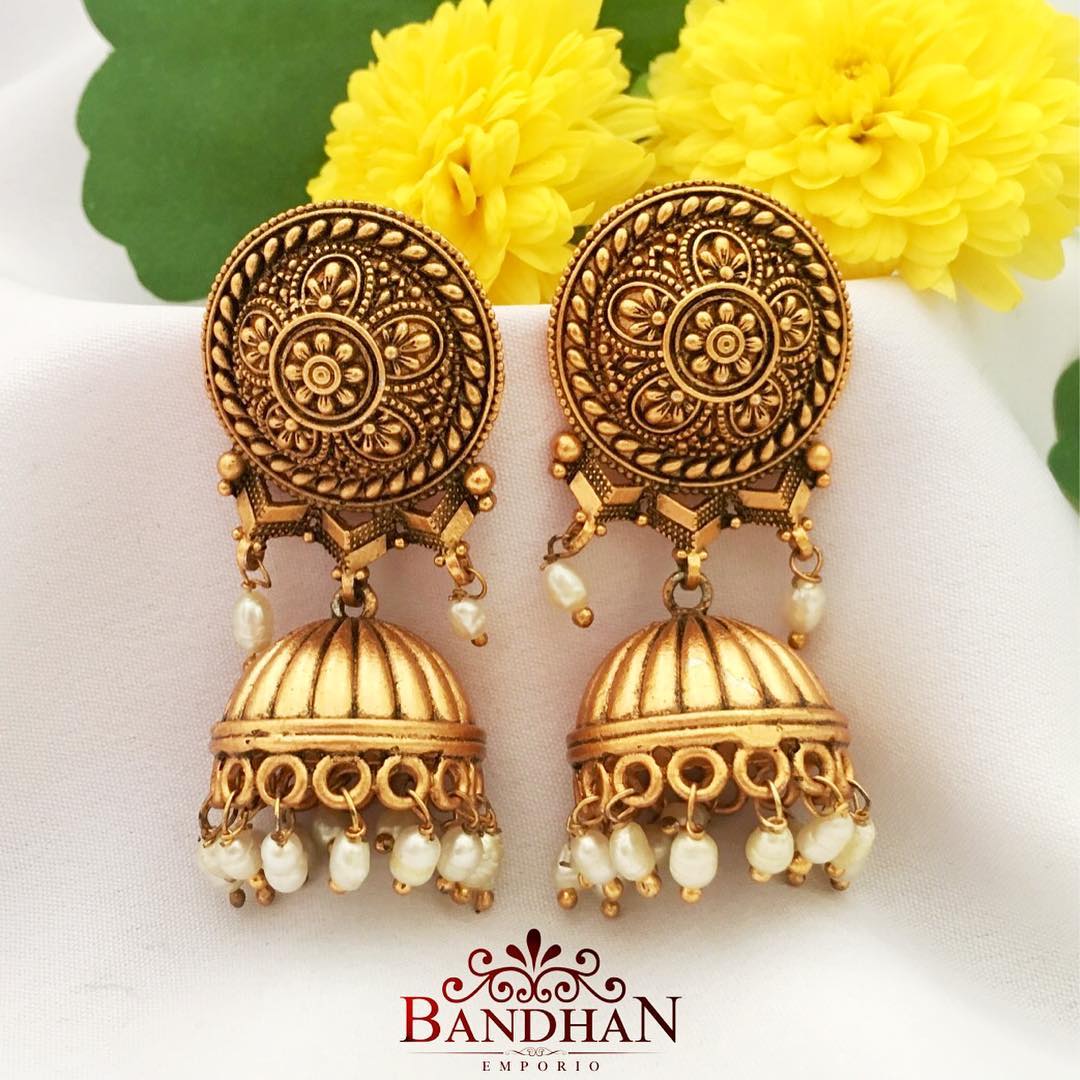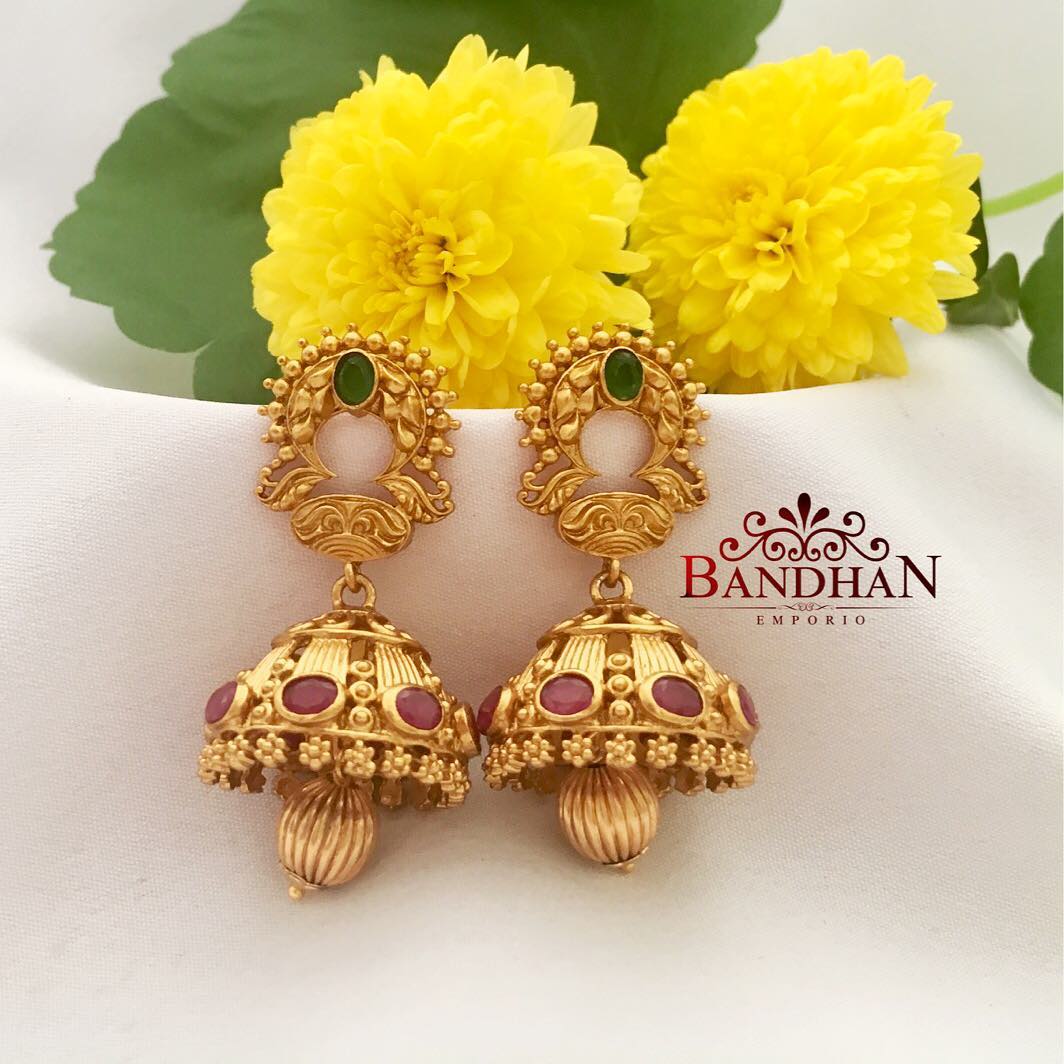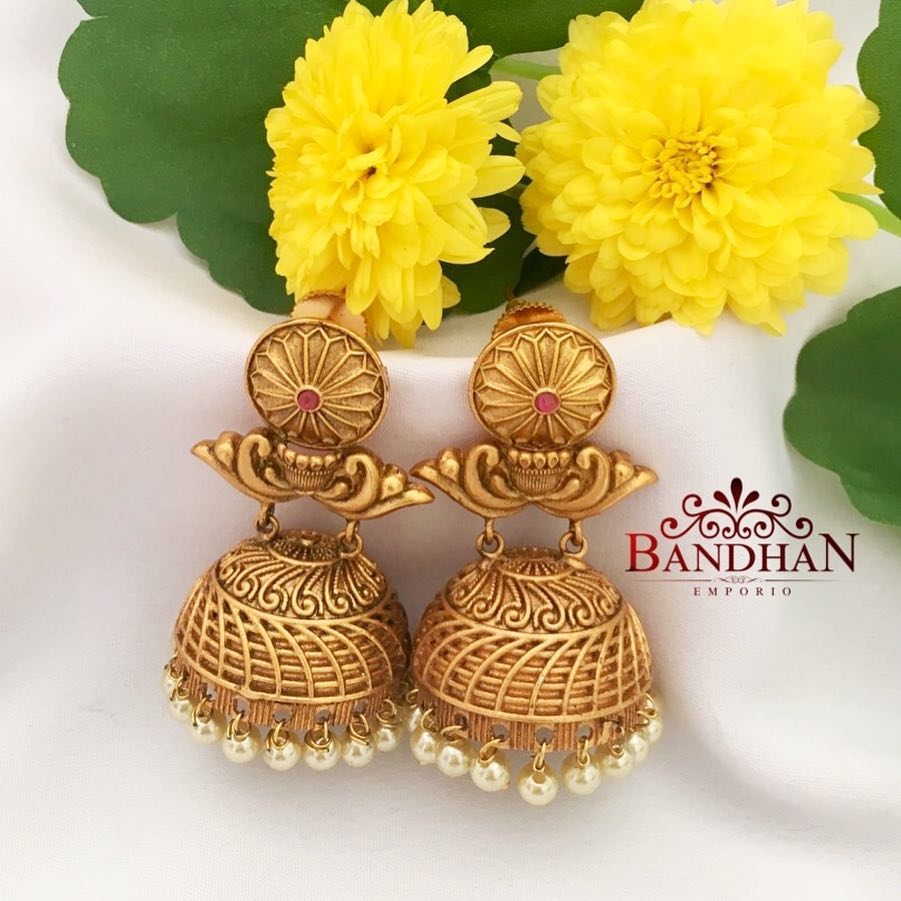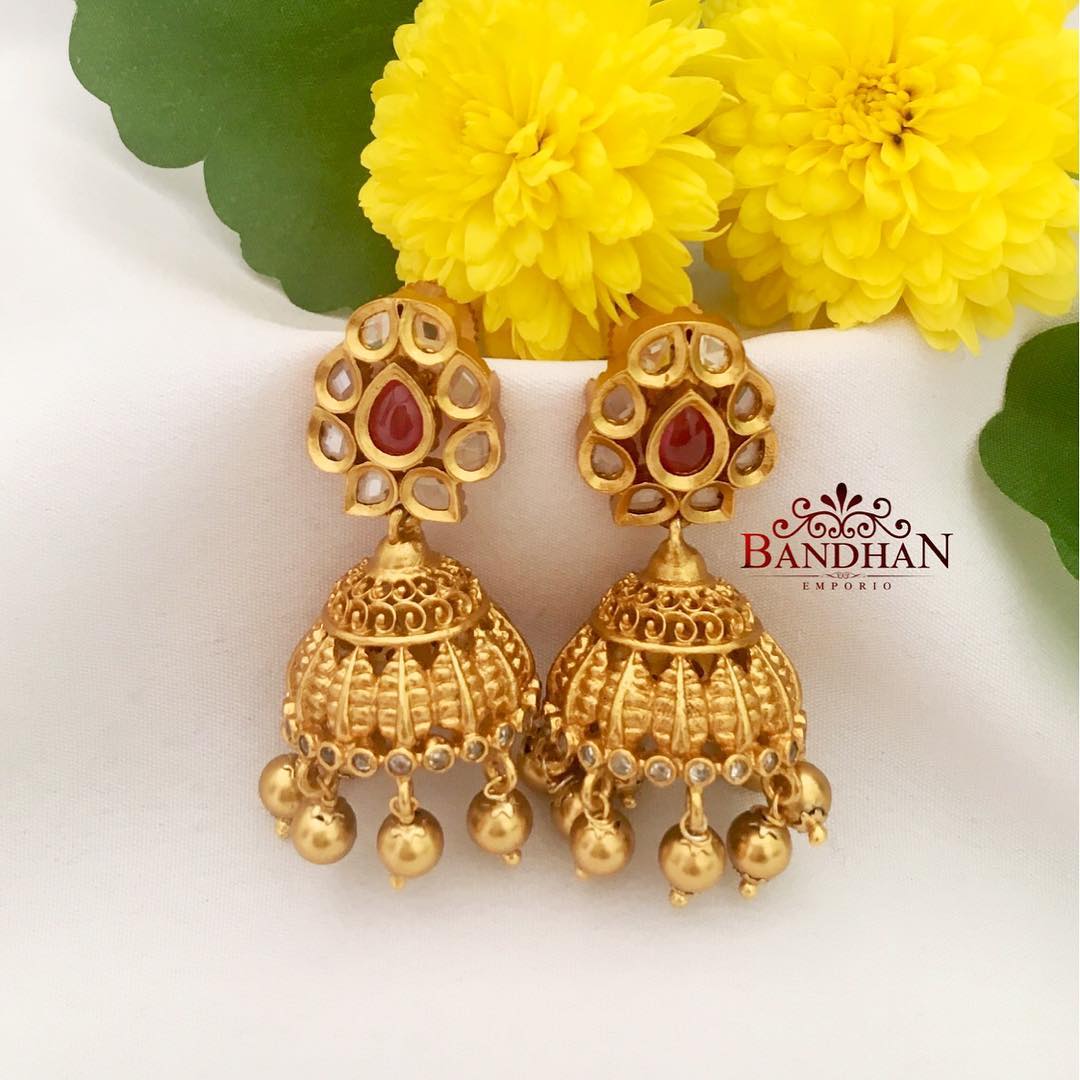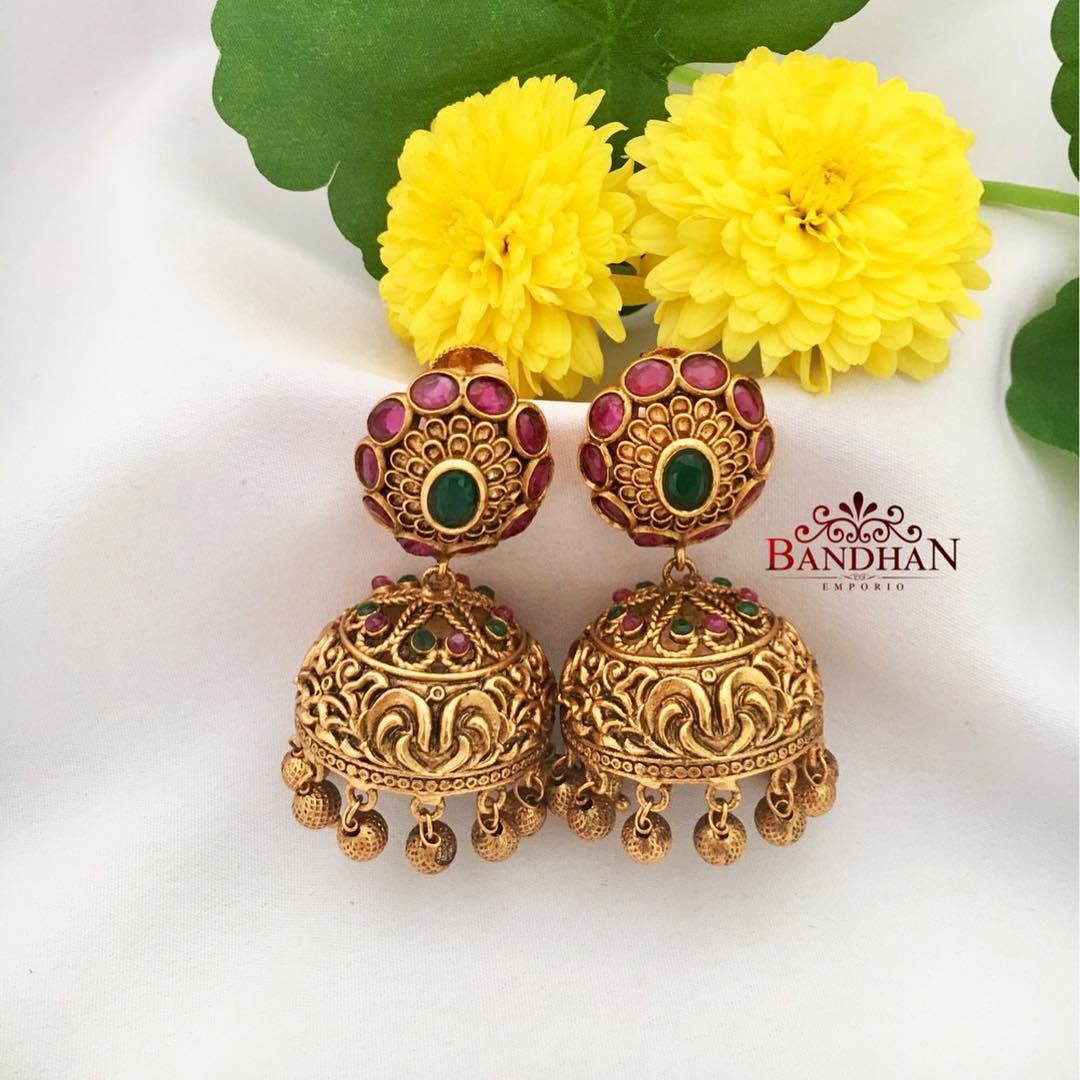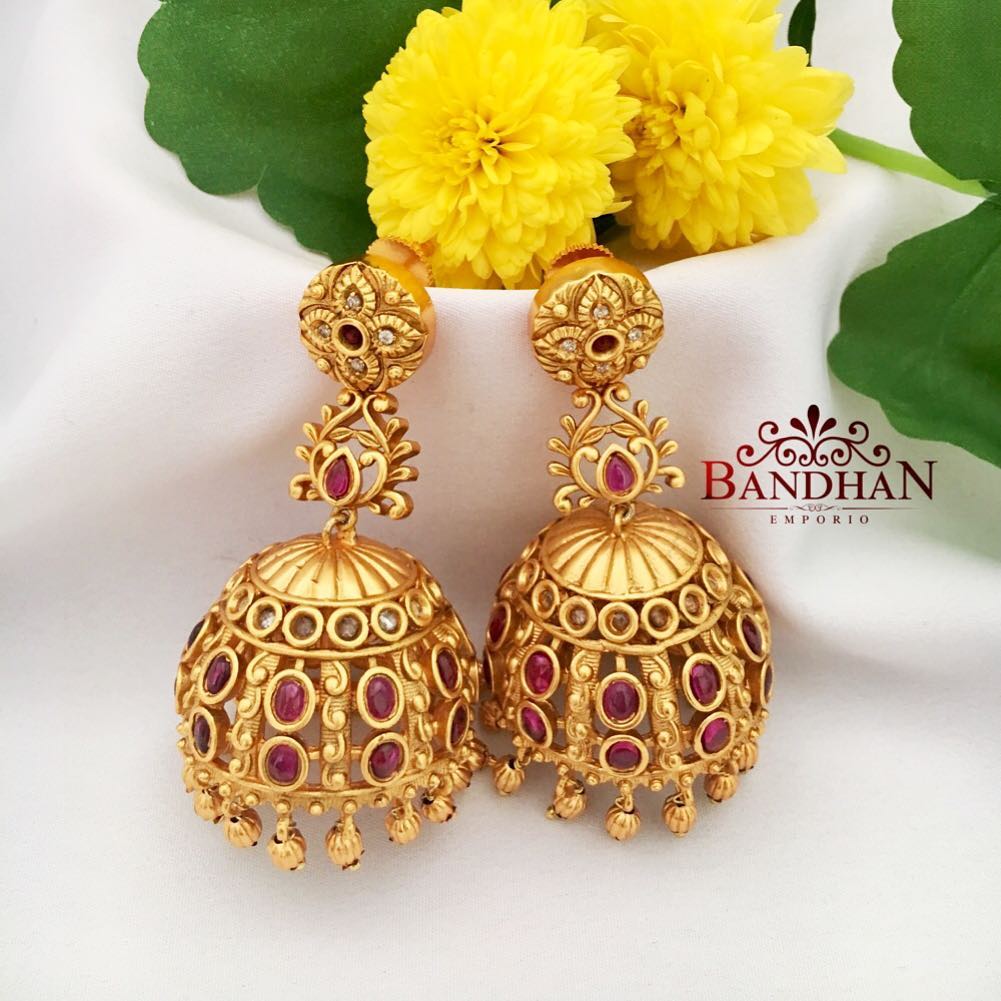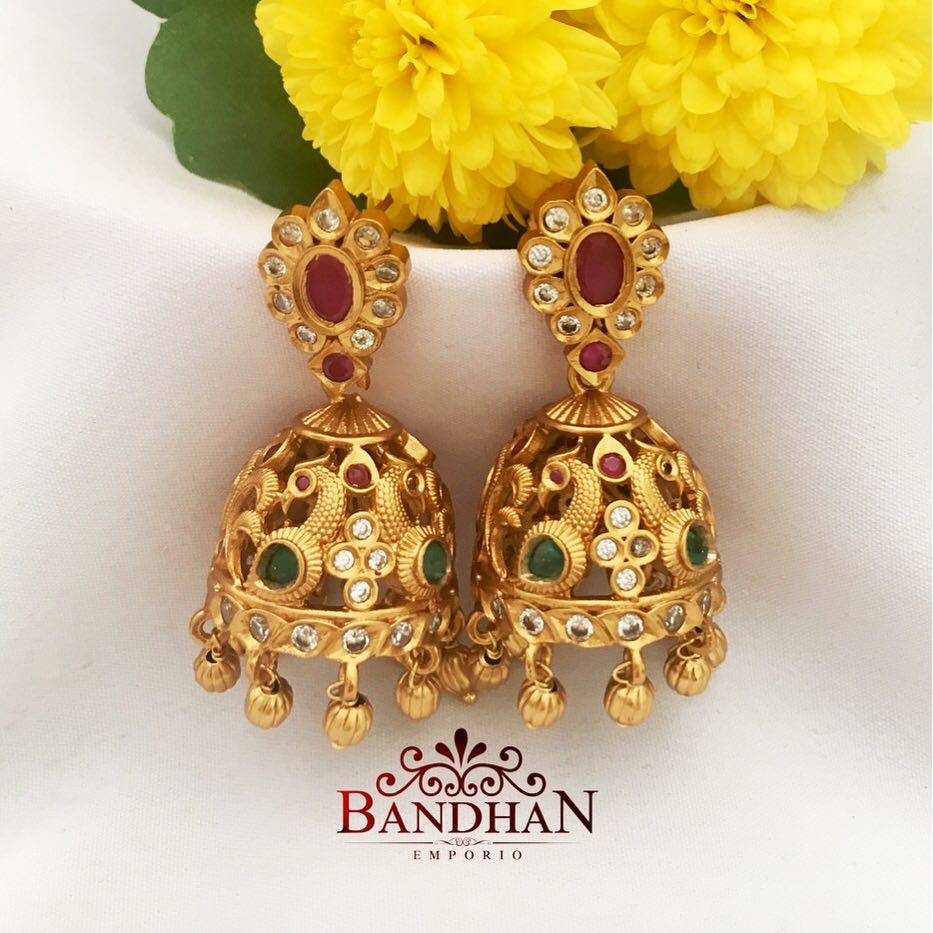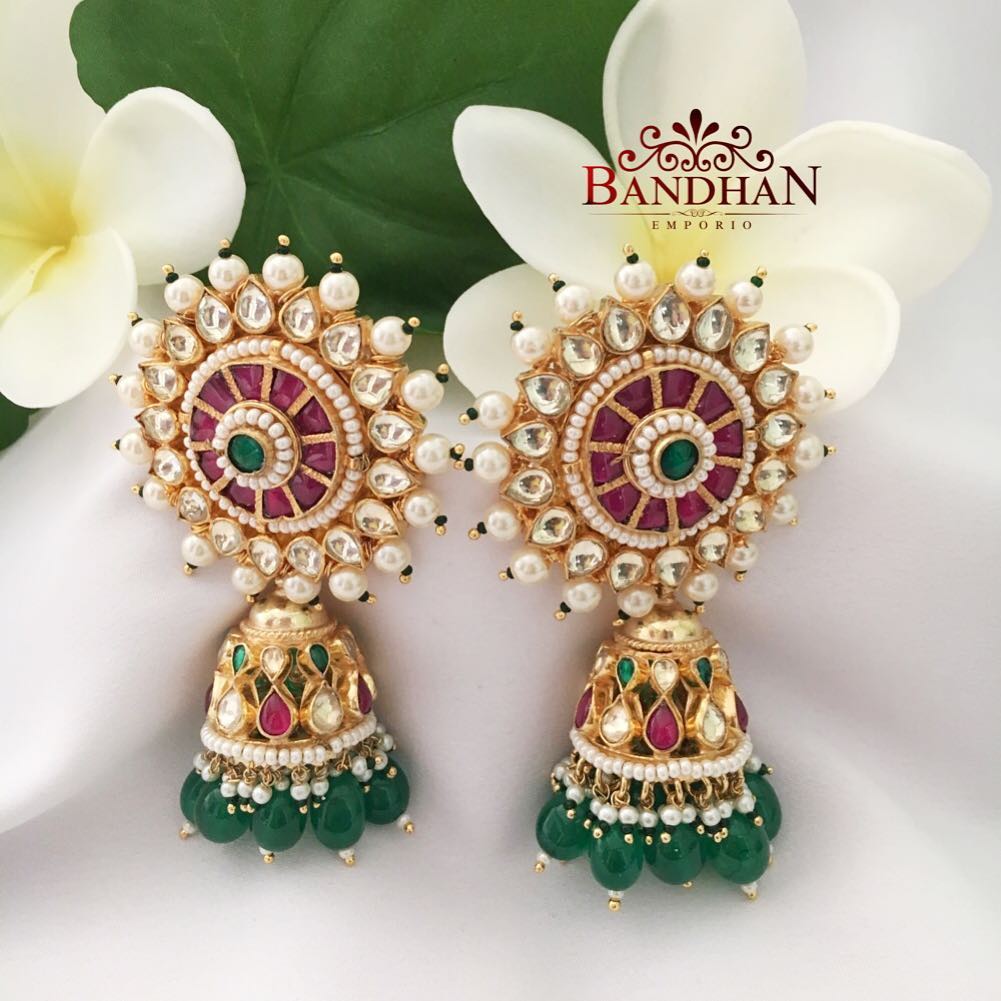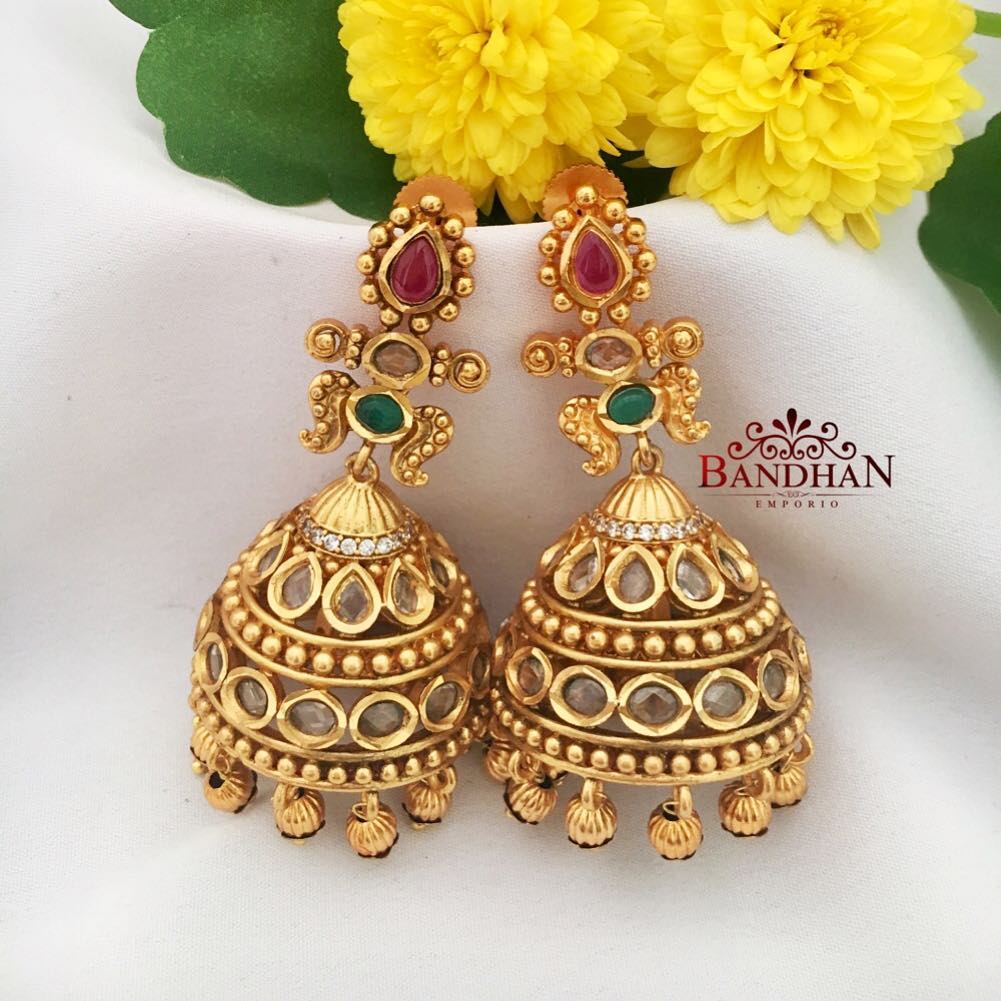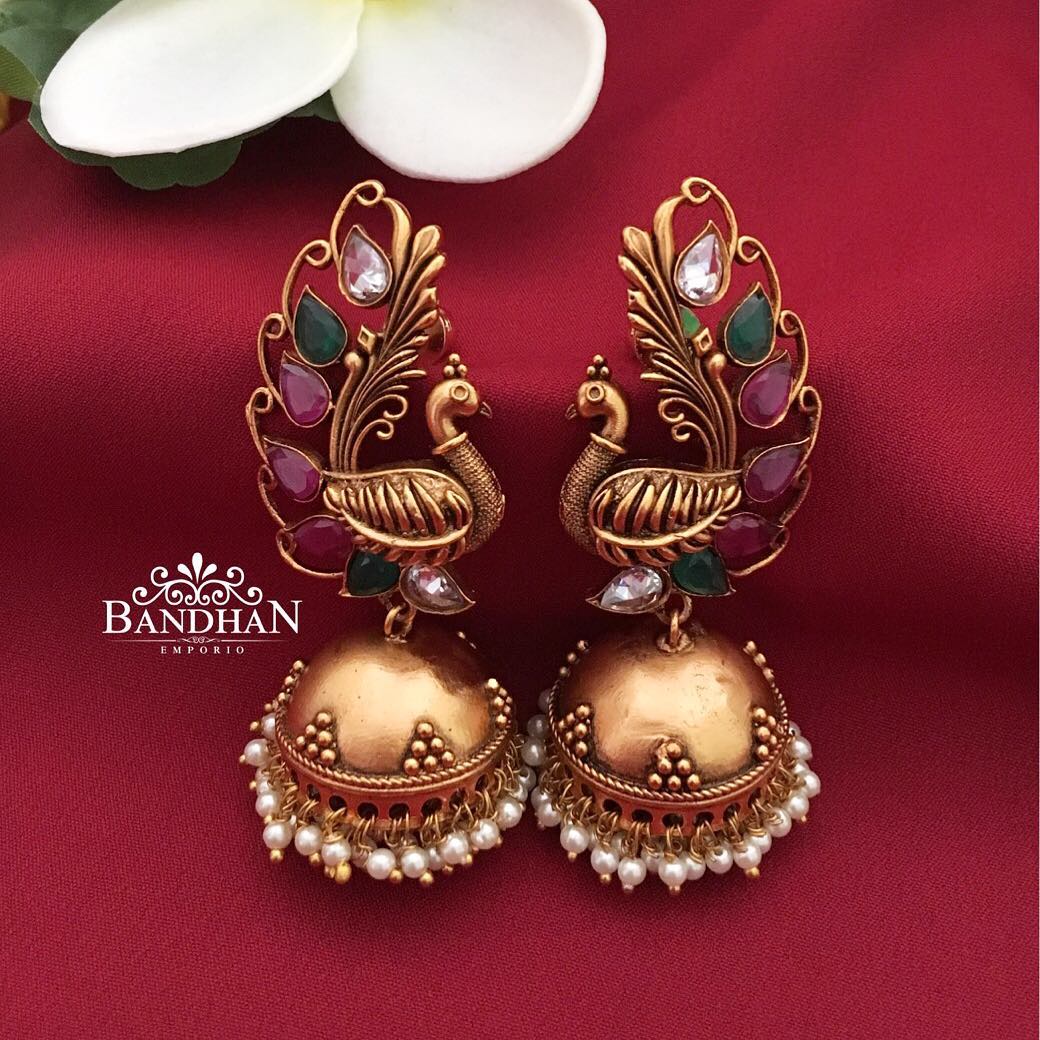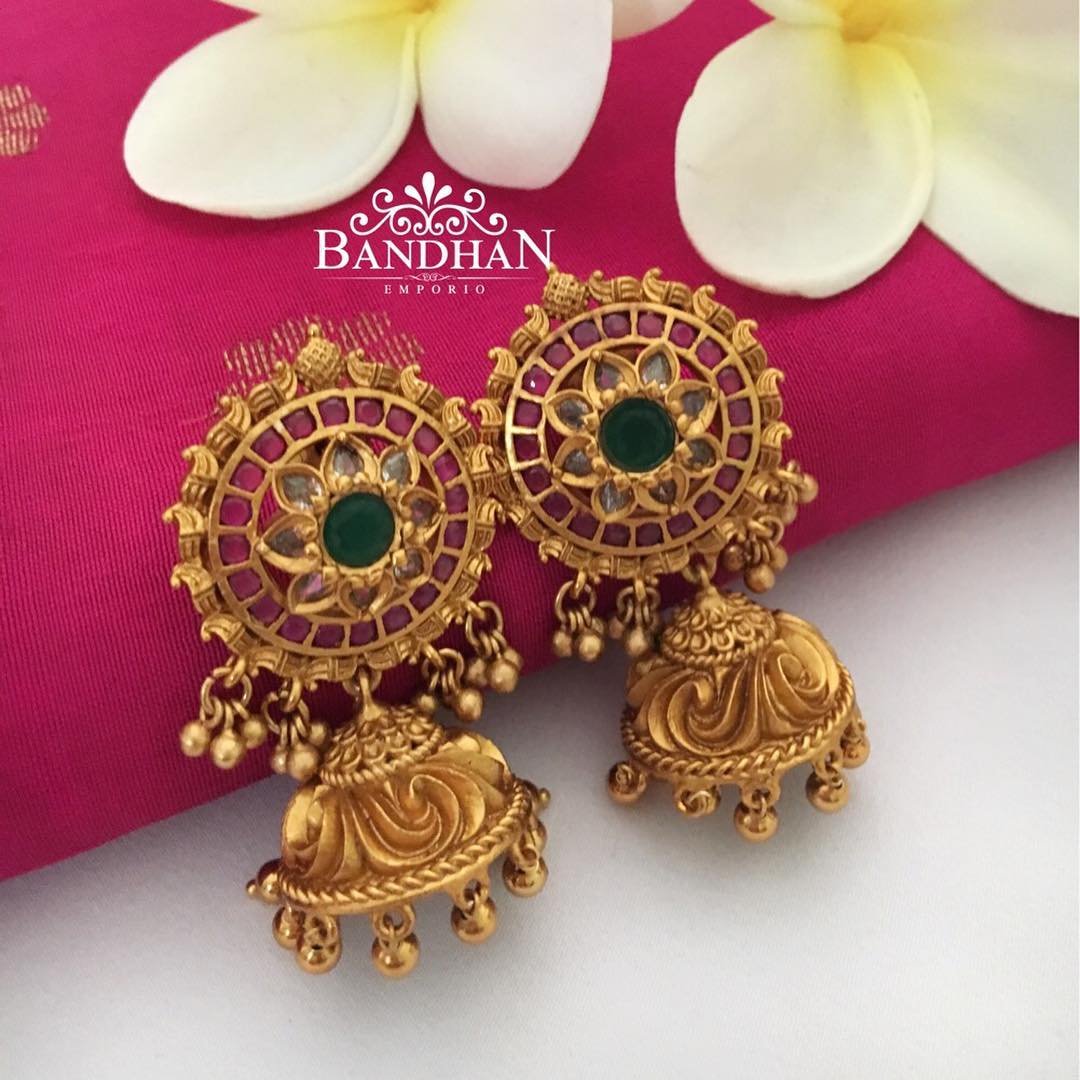 We women love to constantly change earrings so as to match the outfit. Ladies, with so many varieties of jhumka available from Bandhan Emporio, it is never a difficult thing for you to choose the jhumka that matches with a saree or a chudidar.
Keep an constant eye on their instagram account for latest updates on the jhumka and other jewelleries too!
Seller Name: Bandhan
Instagram: https://instagram.com/bandhanemporio
Facebook:www.facebook.com/bandhansemporio/
Contact: Bandhan +91-9963713989 or +1-647-472-9097
Email: bandhanemporio@gmail.com
Also Read: