Sneha is an epic beauty and is so evident in her traditional outfits and jewellery styles. Whatever she wears becomes a topic of discussion and a cult to follow as she chooses each and every combination of outfit and jewellery in an exclusive manner.
Let us see the latest jewellery worn by Sneha and how gorgeous she looks in the beautiful saree and the jewellery.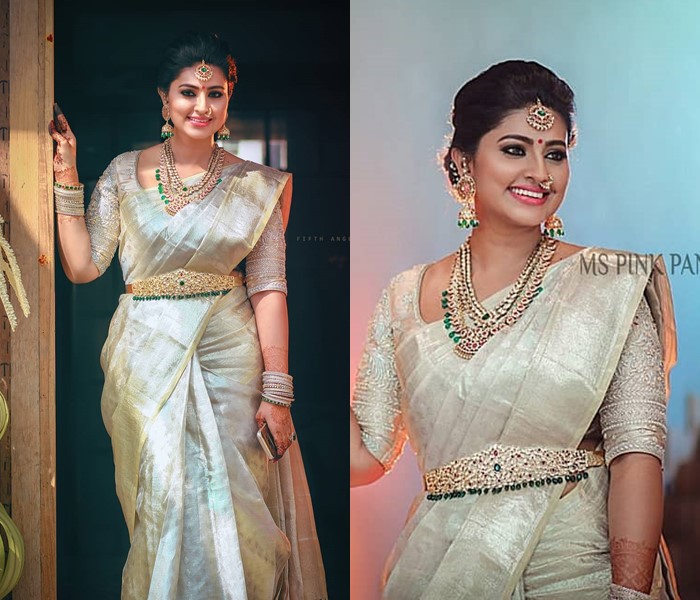 Sneha wore a white silk saree with silver border and silver butis which makes her look elegant as well as dazzling. It is the jewellery she wore that made her look like a diva.
To start with, Sneha wore a polki mid-length necklace with a huge emerald in the pendant. Following the necklace she wore a mango mid-length necklace studded with rubies, diamonds and emerald beads.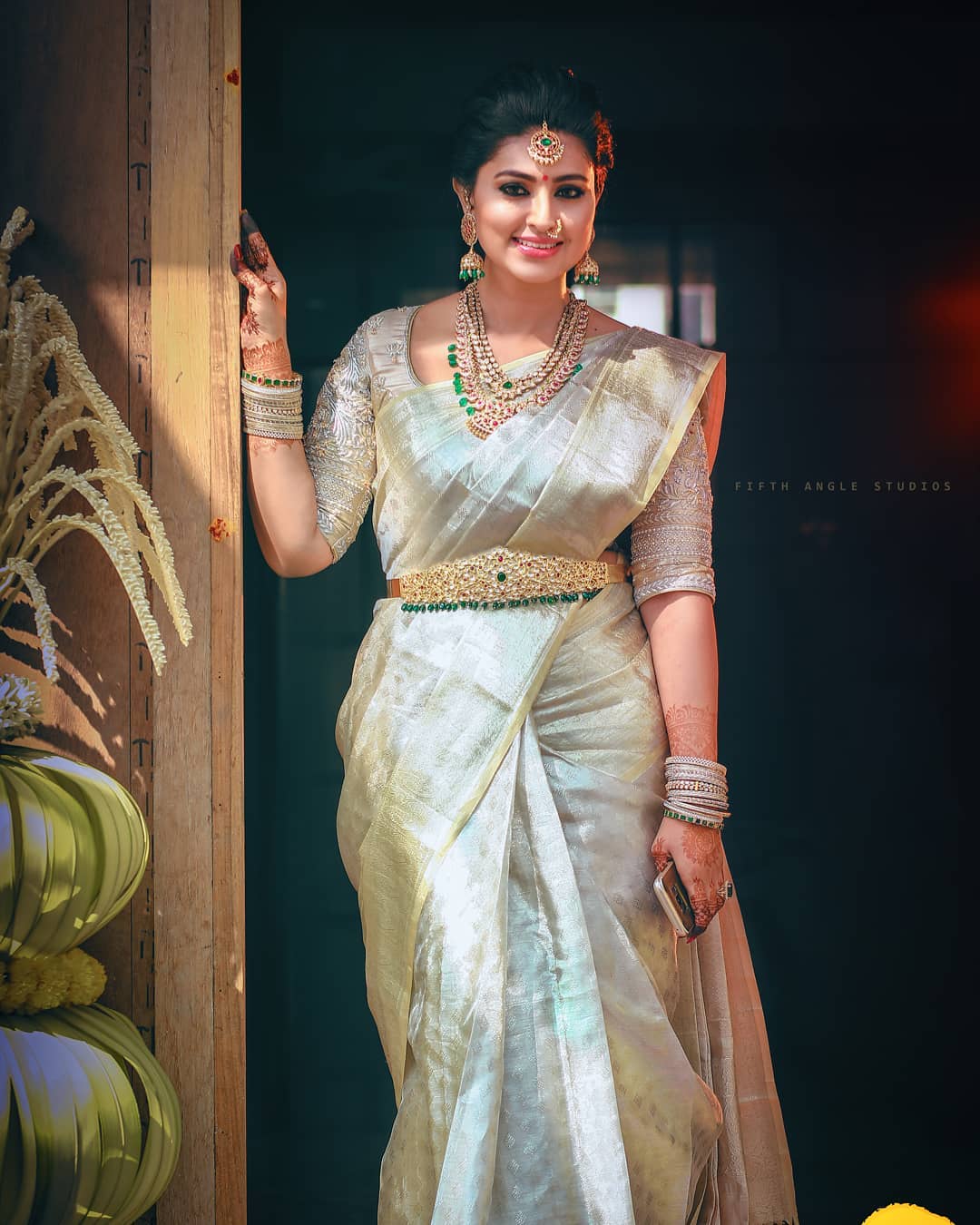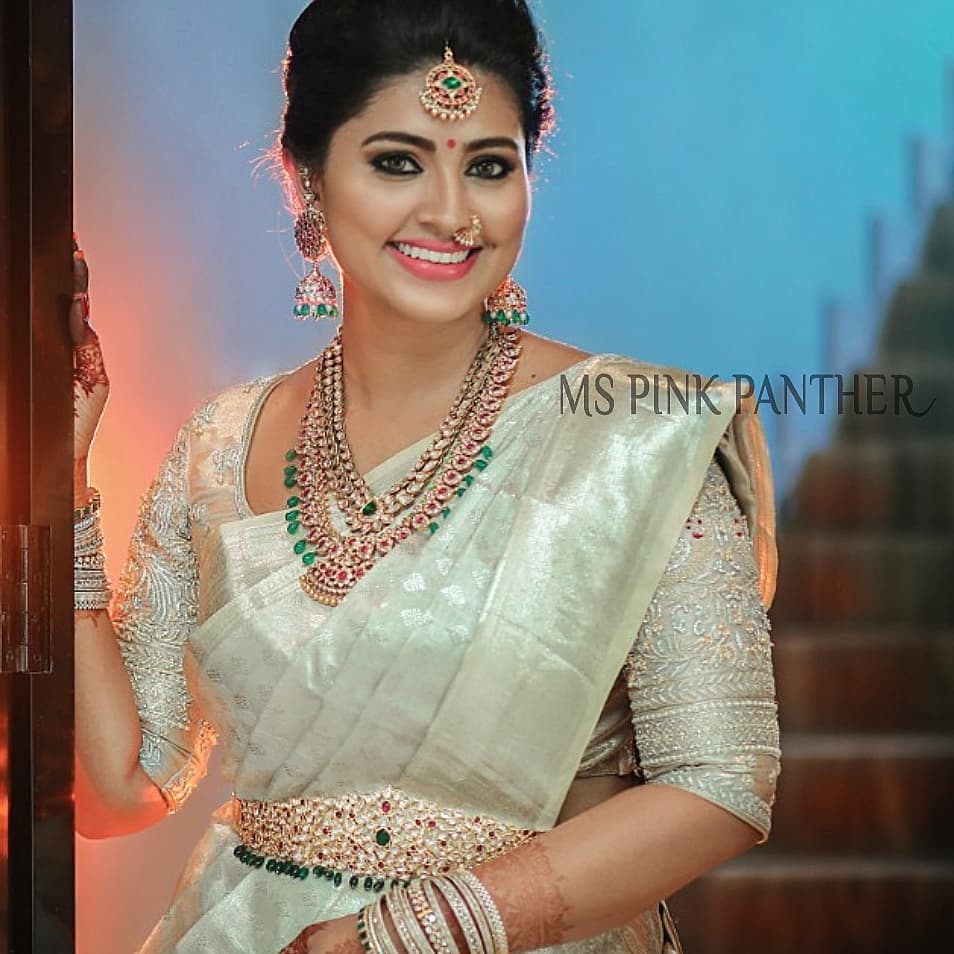 The huge dhimma studded with vibrant stones, rubies and emerald beads makes her dazzle like a star. The maang tikka in rubies and emerald combination just adds up to the look. The ear extensions and nose ring are an icing on the cake.
The emerald and ruby combination waist belt that she wore is stunning. And finally her bangles completed her saree look with utmost grace!
We are just so fascinated by the beauty and jewellery worn by sneha, Aren't you?
Seller Name : Ms Pink Panther
Facebook : https://www.facebook.com/MISSPINKPANTHERJEWELLERY/
Contact : +91 95855 95689
Instagram : https://www.instagram.com/mspinkpantherjewel/
Website : http://www.mspinkpanther.com/
Also Read: