If you take at the film industry divas, you will find that there are some celebs who easily stun you each time they step out. And, in all honesty, Kajal Aggarwal has rightfully earned that position.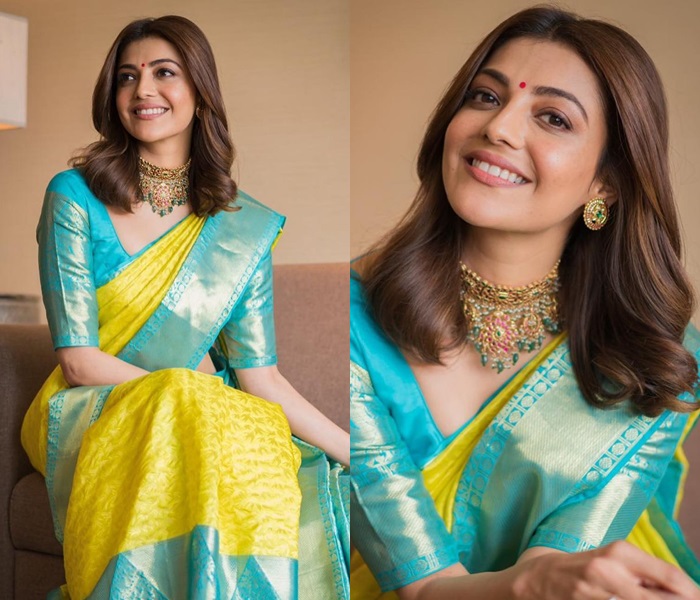 Kajal Aggarwal, the stunning beauty who is popular and very notable in the southern film industry and also in Bollywood. She has worked in a lot of movies where she was highly appreciated for her acting skills and also for her fashion sense. The way in which she carries herself is just mid-blowing.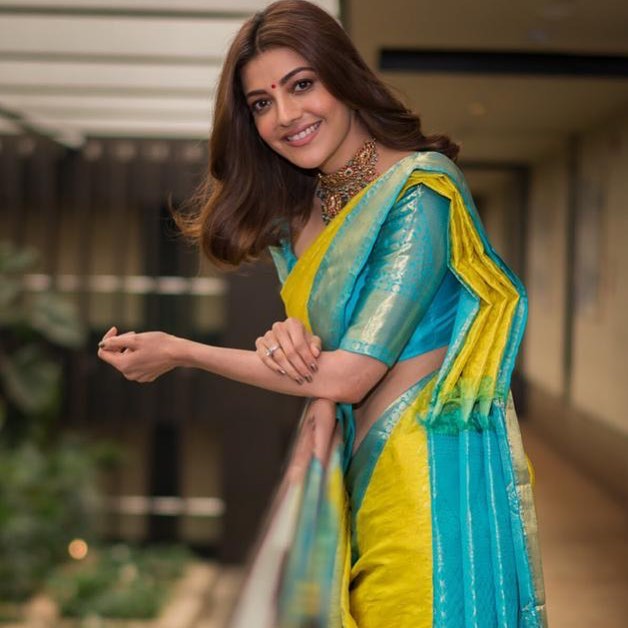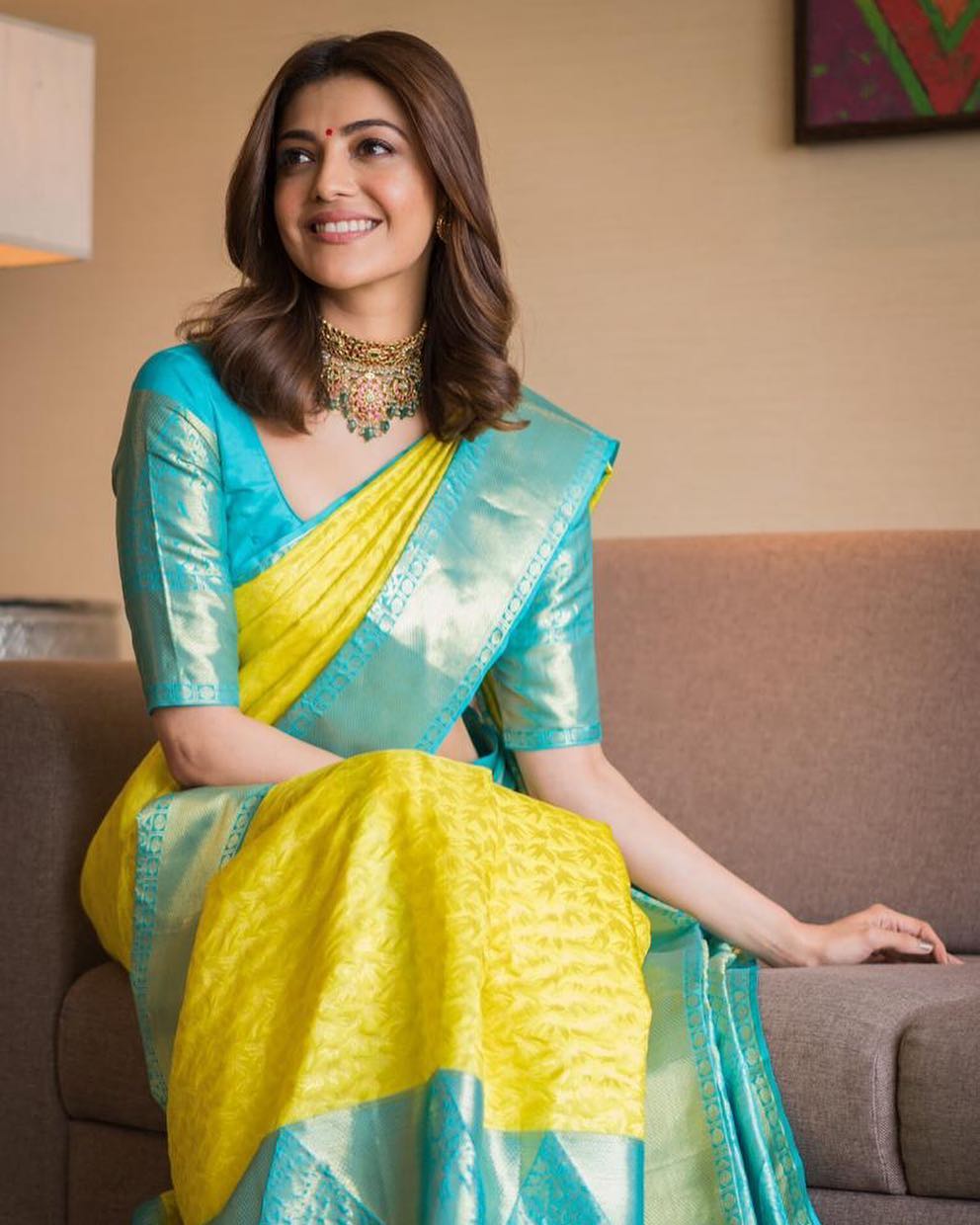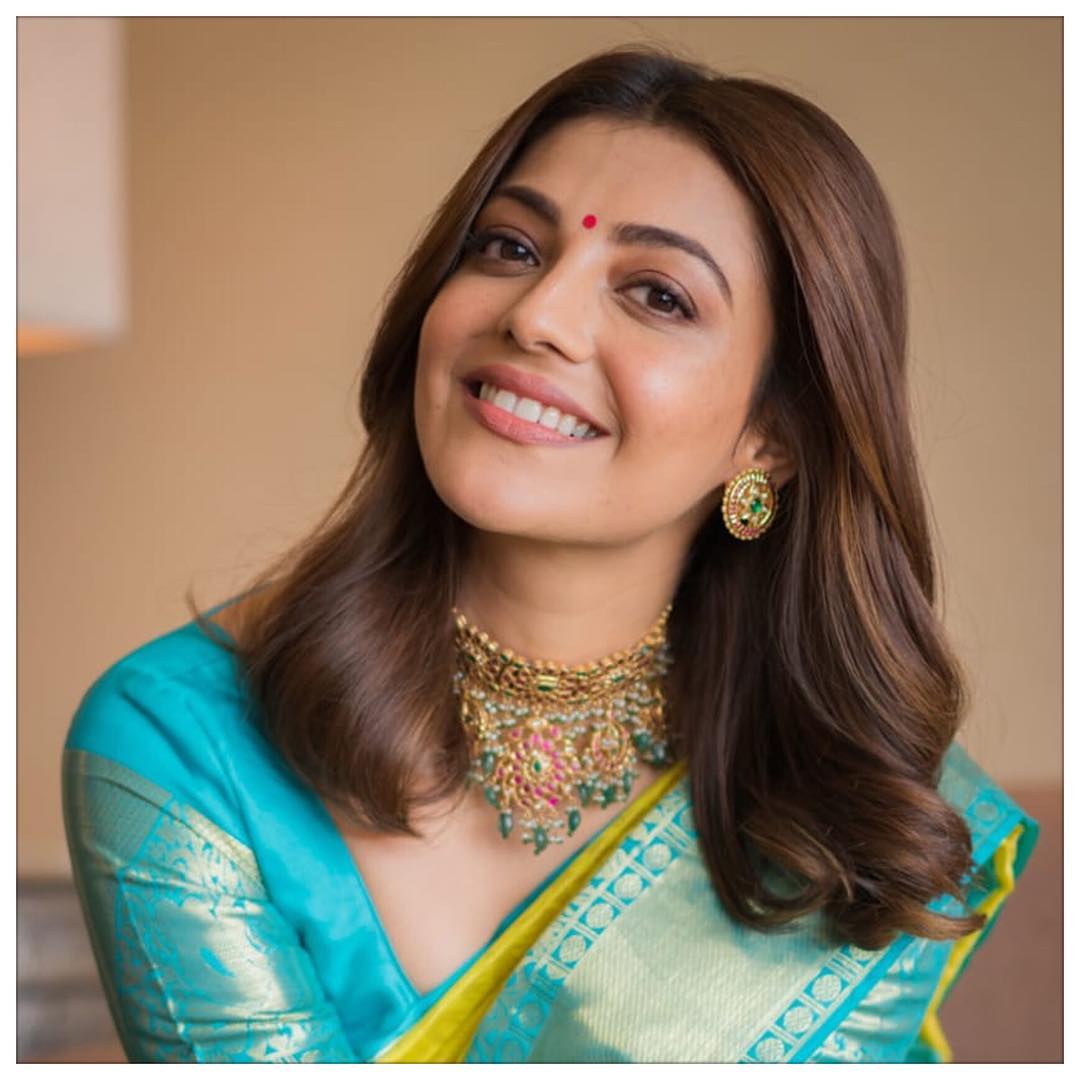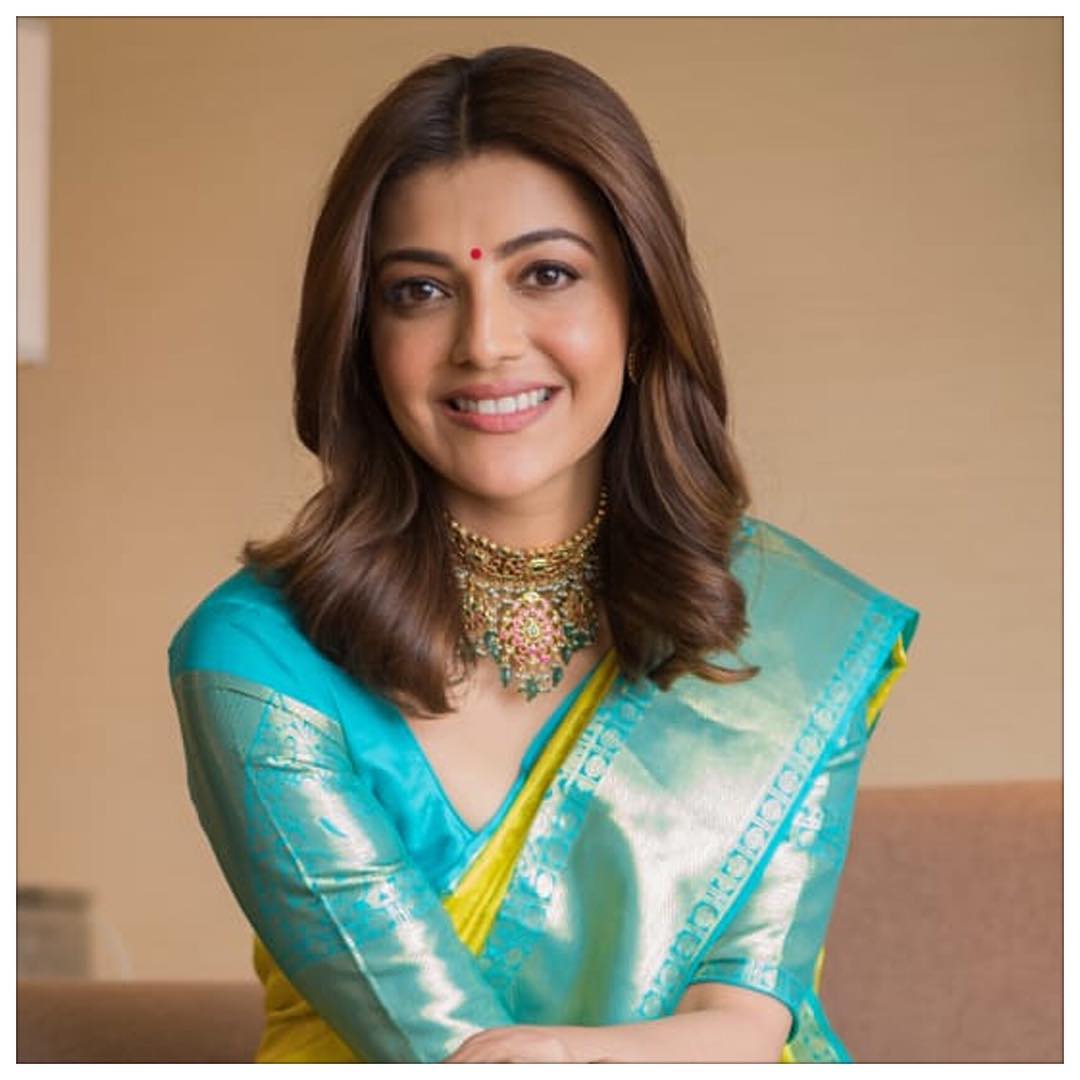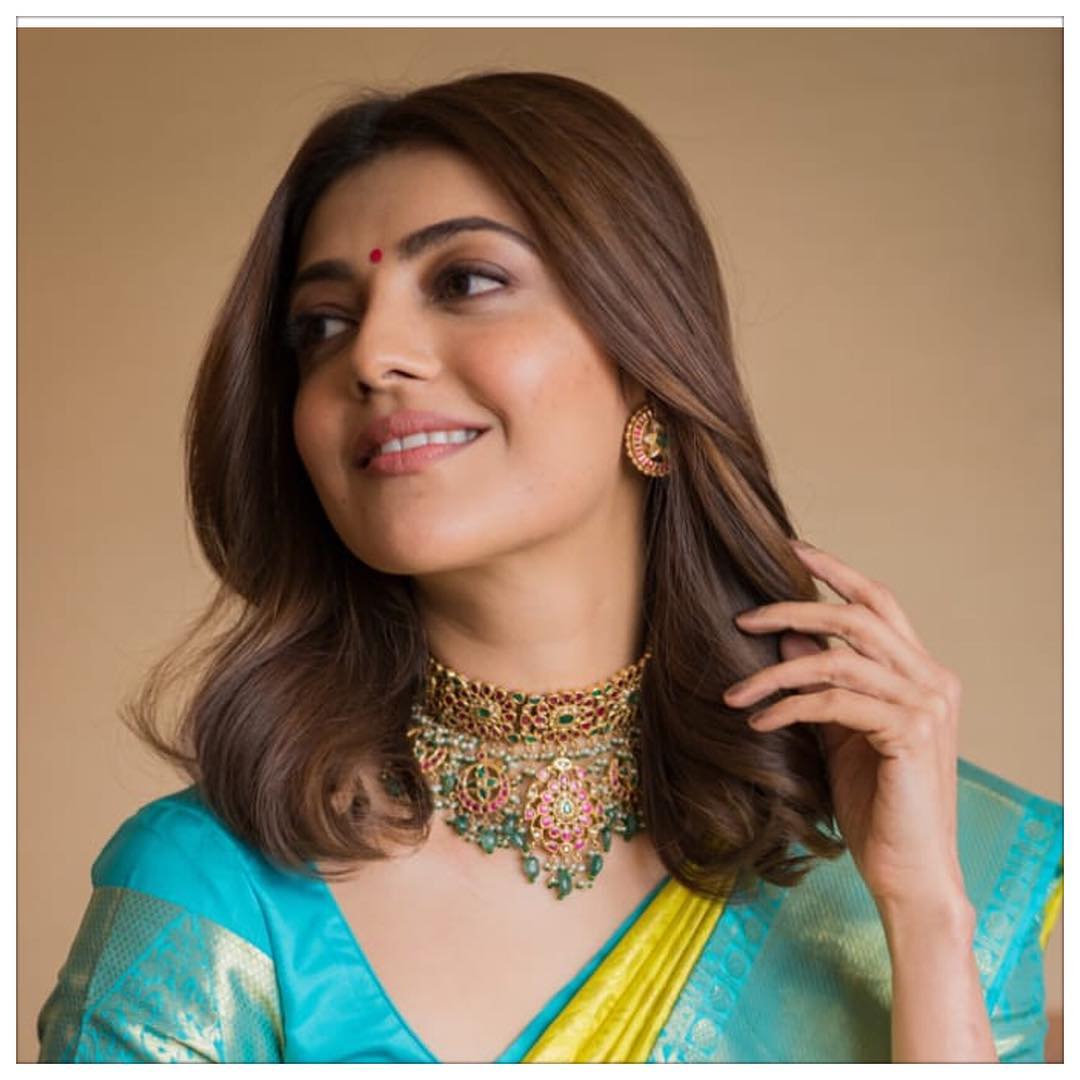 She gives us the fashion cues on how to carry any look with style and poise and perfect jewelry. In the recent past, some of her most beautiful looks were curated by stylist Neeraja Kona. Neeraja Kona is a renowned stylist for many celebrities on and off screen.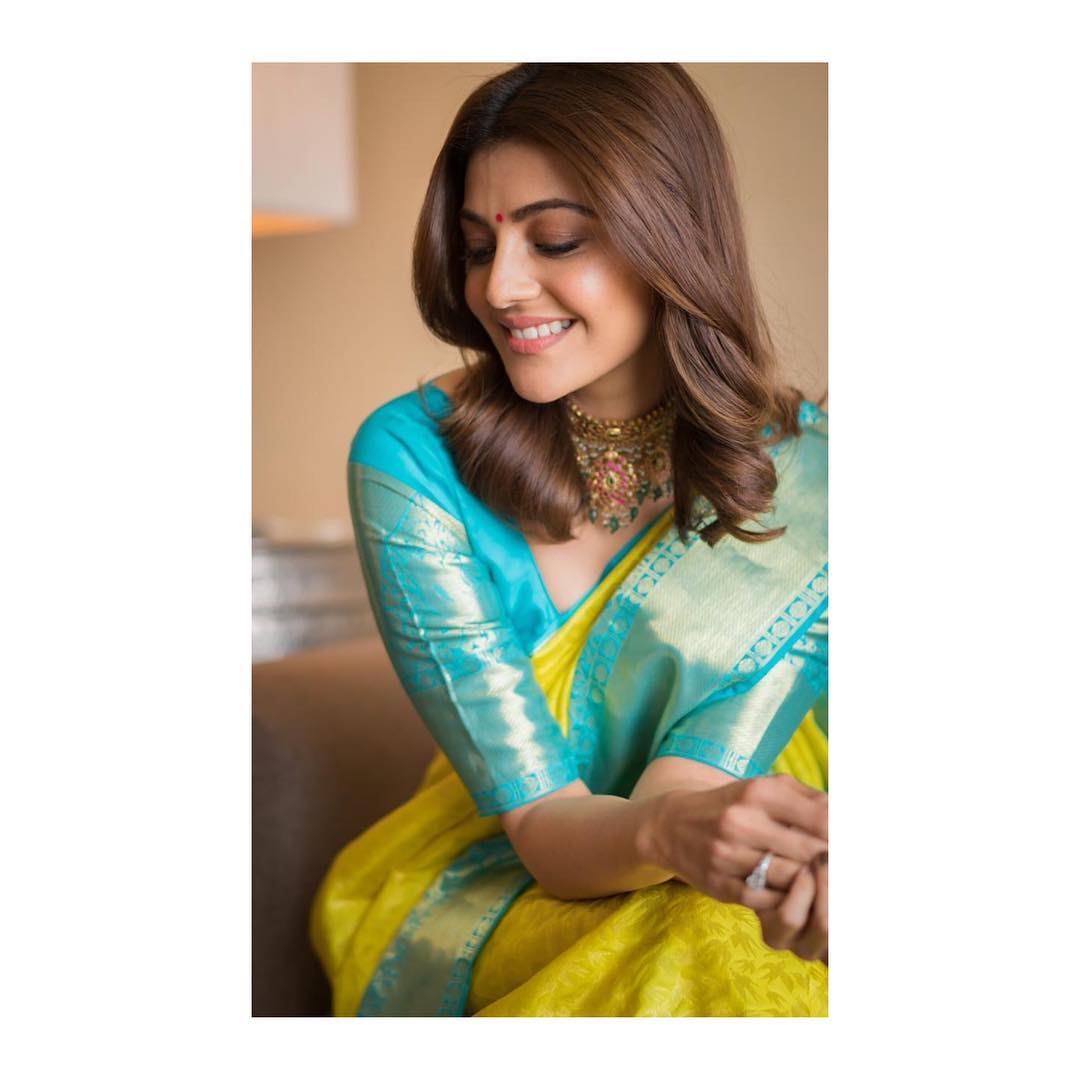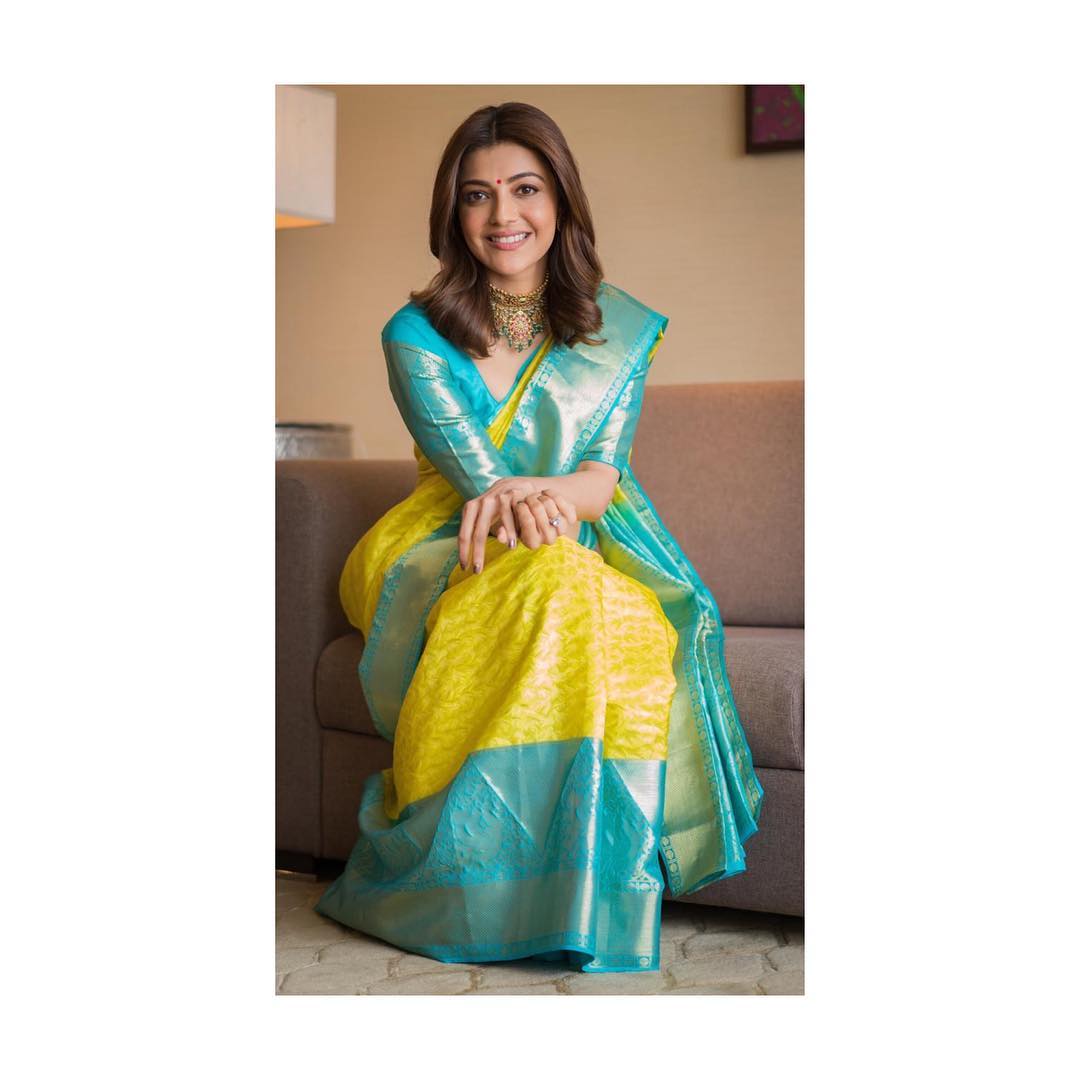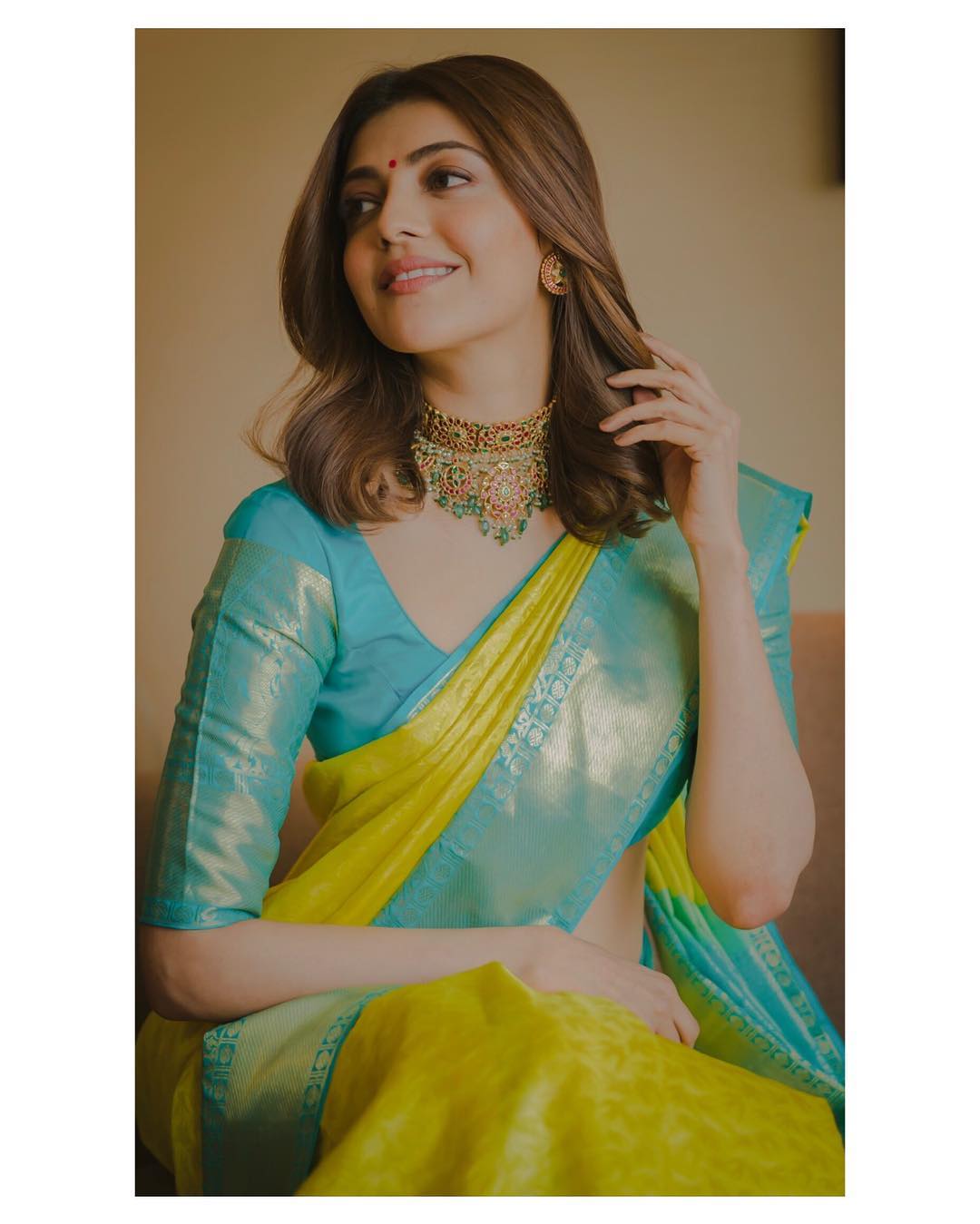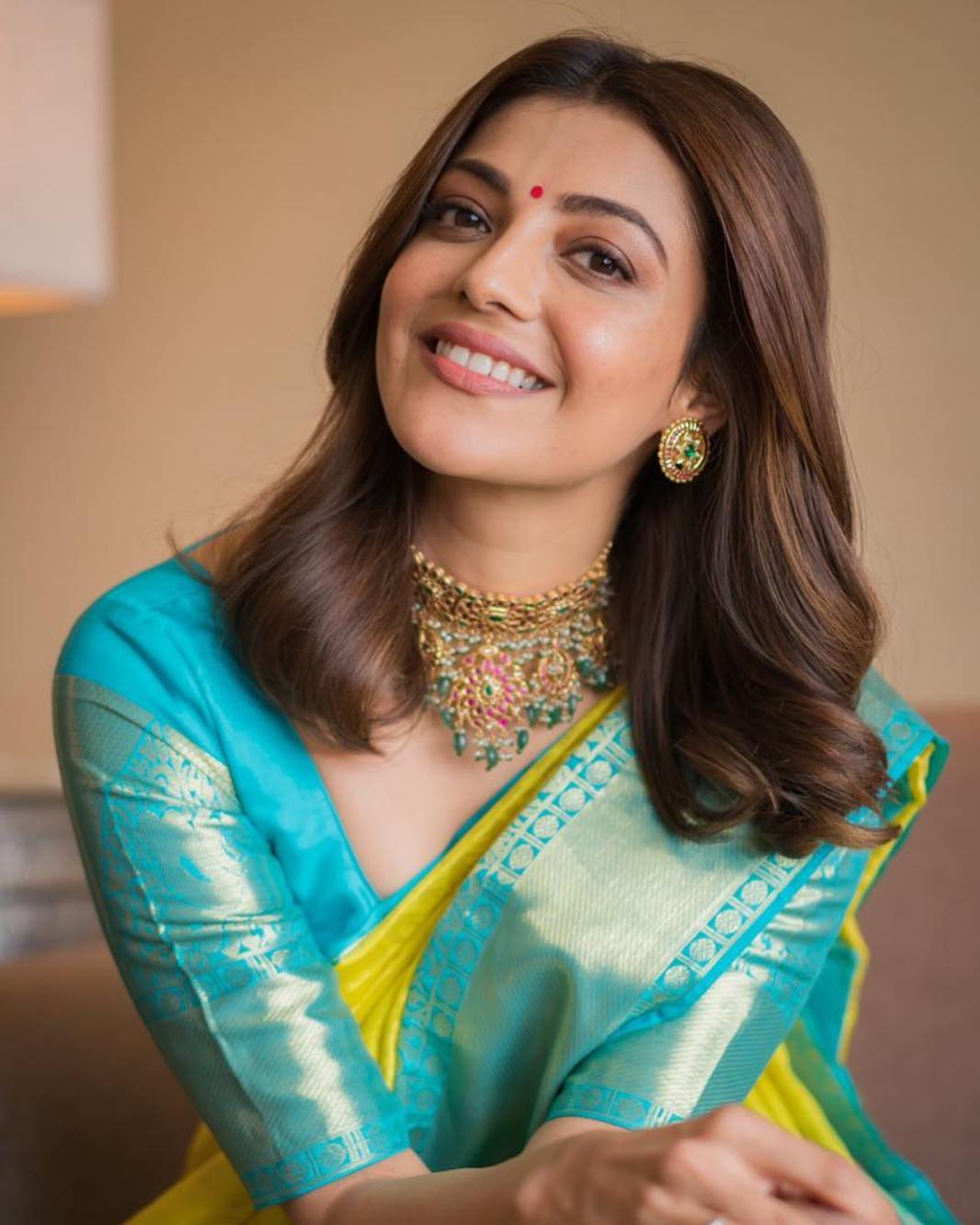 For the uninitiated, Kona has been creating some stunning looks out of her magic hat for the last few years for top celebs. As a celebrity stylist, she is a magician, creating one stylish look after another.
In her latest project with Kajal, she styled her in a beautiful Sky blue and yellow silk saree. Kajal is looking at her traditional best in the choker necklace from @jatinmorjewels and matching earrings. Kajal is carrying off that look with such ease.
Based on her immaculate and evolved personal style of late, Kajal stunned us with her stylish and traditional ensemble. Take a cue from her elegant style because this lady is slaying it in style! If you liked the jewelry worn by Kajal, they buy it from here.