Jhumkas are the only jewellery trend that's being loved everywhere. Be it with western outfit or Indian, antique jhumkas are enough to add a spark to any look. Gold plated look created on silver jhumkis is hot selling jewellery item.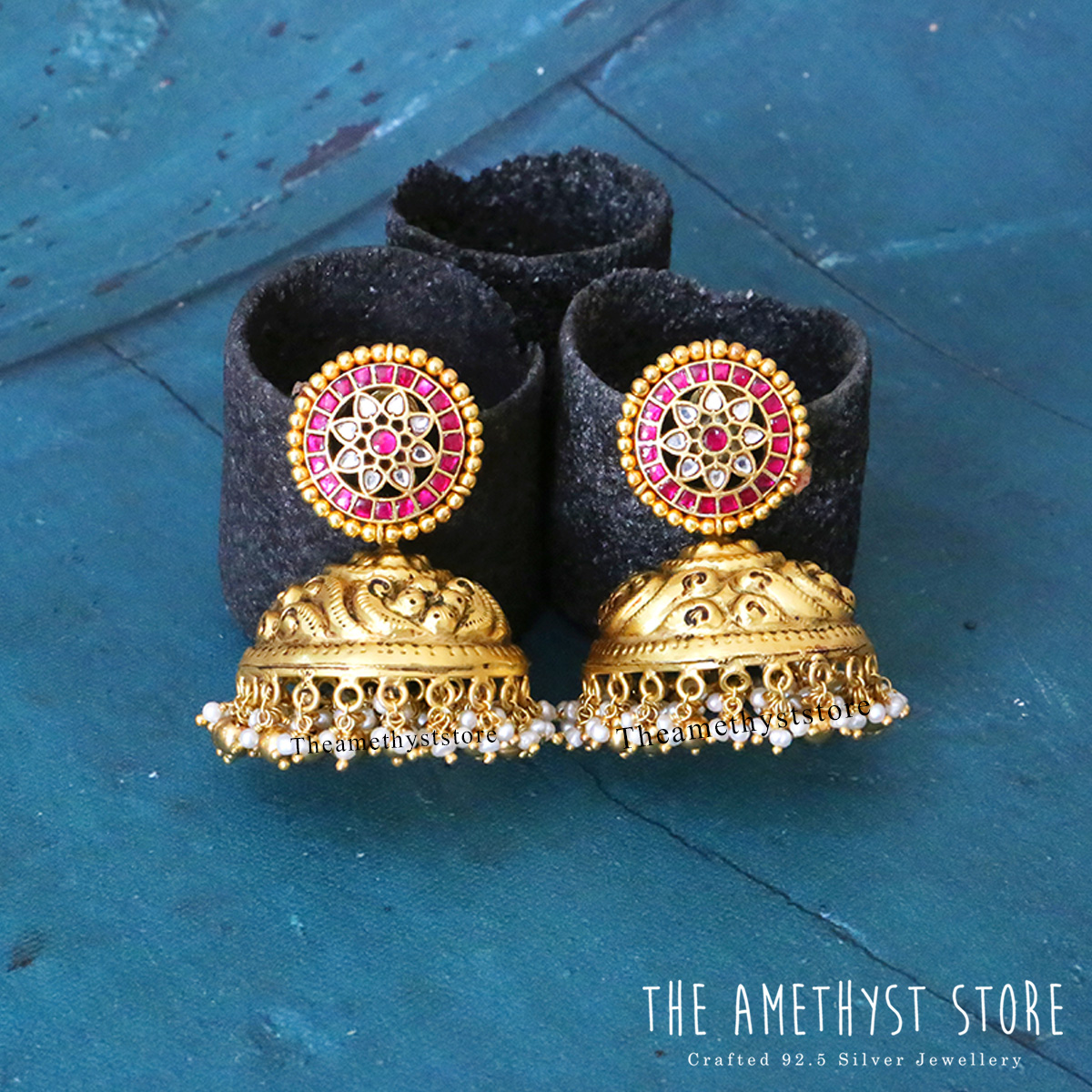 The classic antique jhumkas goes well with kanjivaram sarees or any other silk sarees. These earrings also come in different color stones and hence you can color-coordinate your outfit as per the jewellery.  If you need some style inspiration then you can watch out various celebs in jhumkis and get some ideas from them.
These type of hanging earrings comes in different designs, some of the popular ones include temple jhumkas, layered ones, jhumkis with chain, beaded ones, peacock designs ones, silk threads one, gota patti ones etc. Antique jhumkas are the first choice of every bride as they look so stunning with the bridal wear. Women who love to keep their look simple, jhumkis are a boon for them. Wear any outfit and you can accessorize it with just jhumkis, a bindi and you are good to go.
For those who are looking out for some hot selling classic antique jhumkas, The Amethyst Store is the place for you. This is a brand that sells amazing and unique designs of antique jhumkis that goes well with all of your Indian outfits. Check out some of the best jewelry creation of this brand below: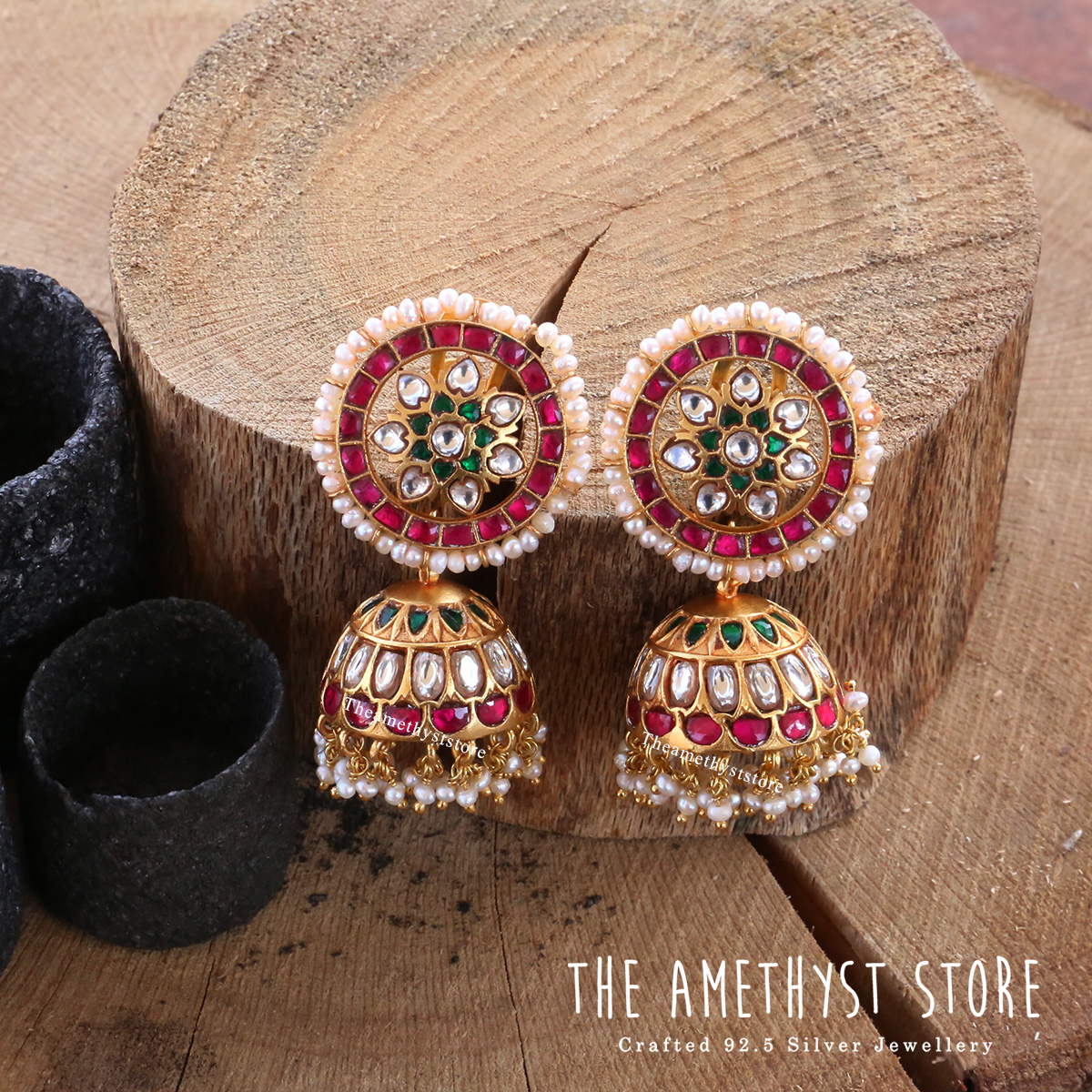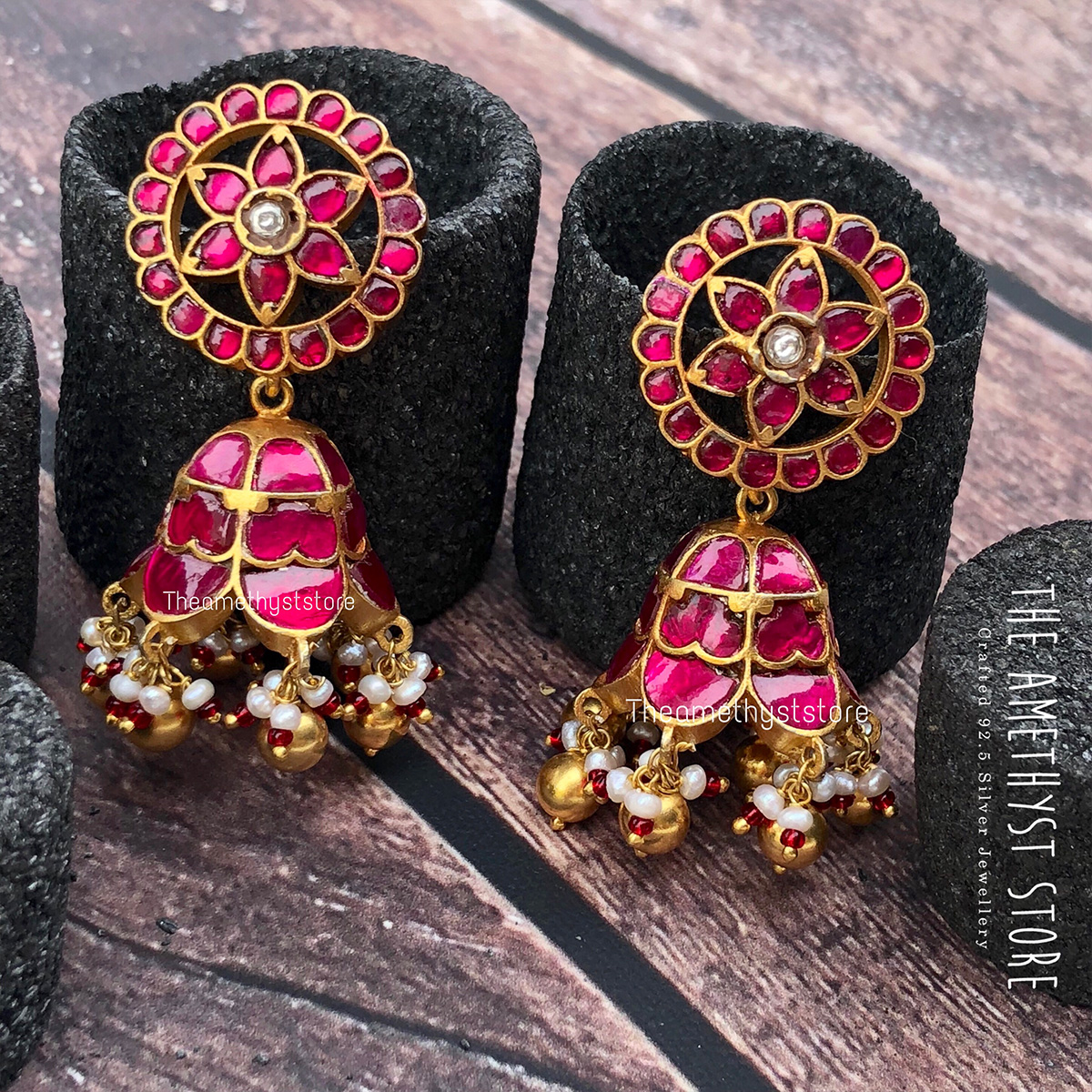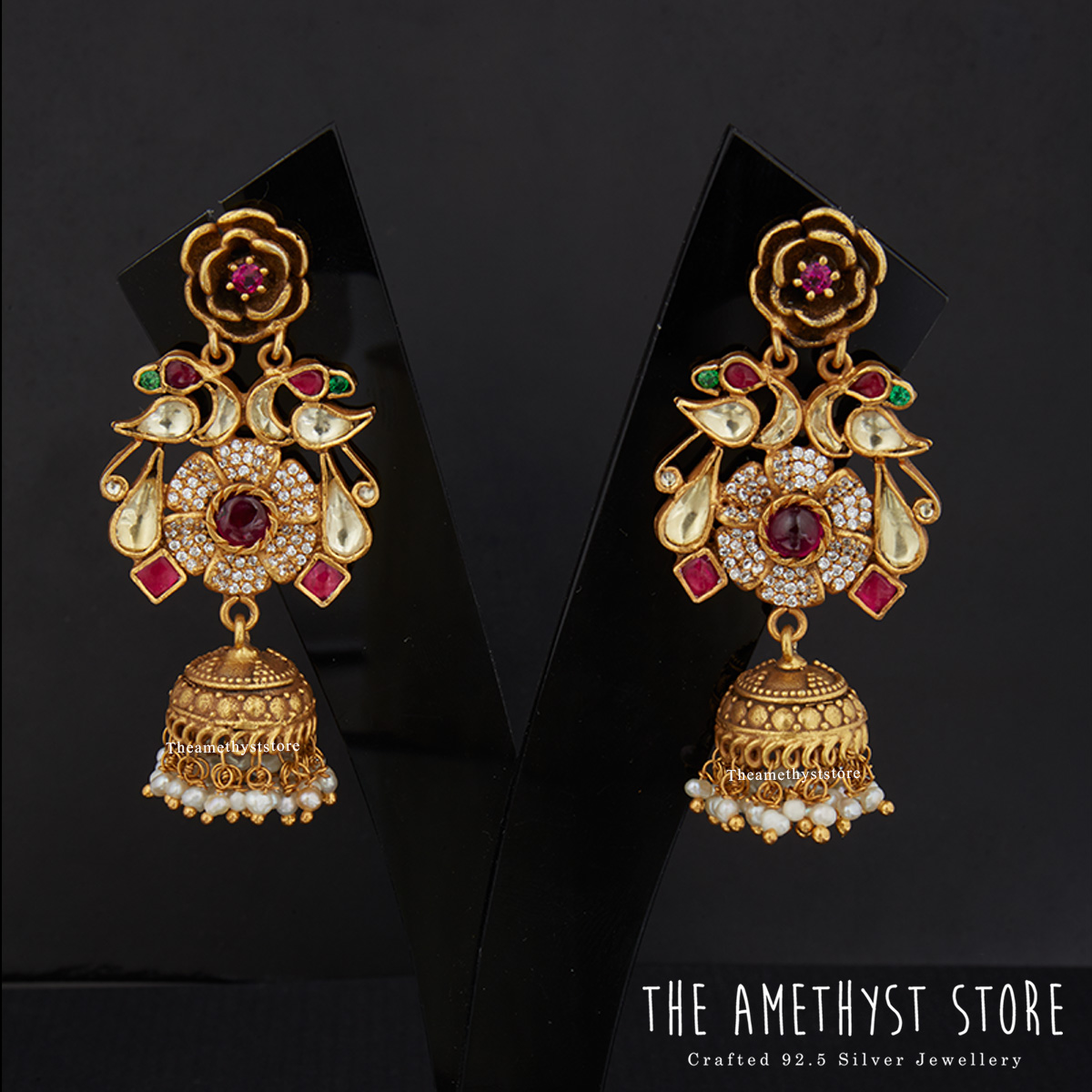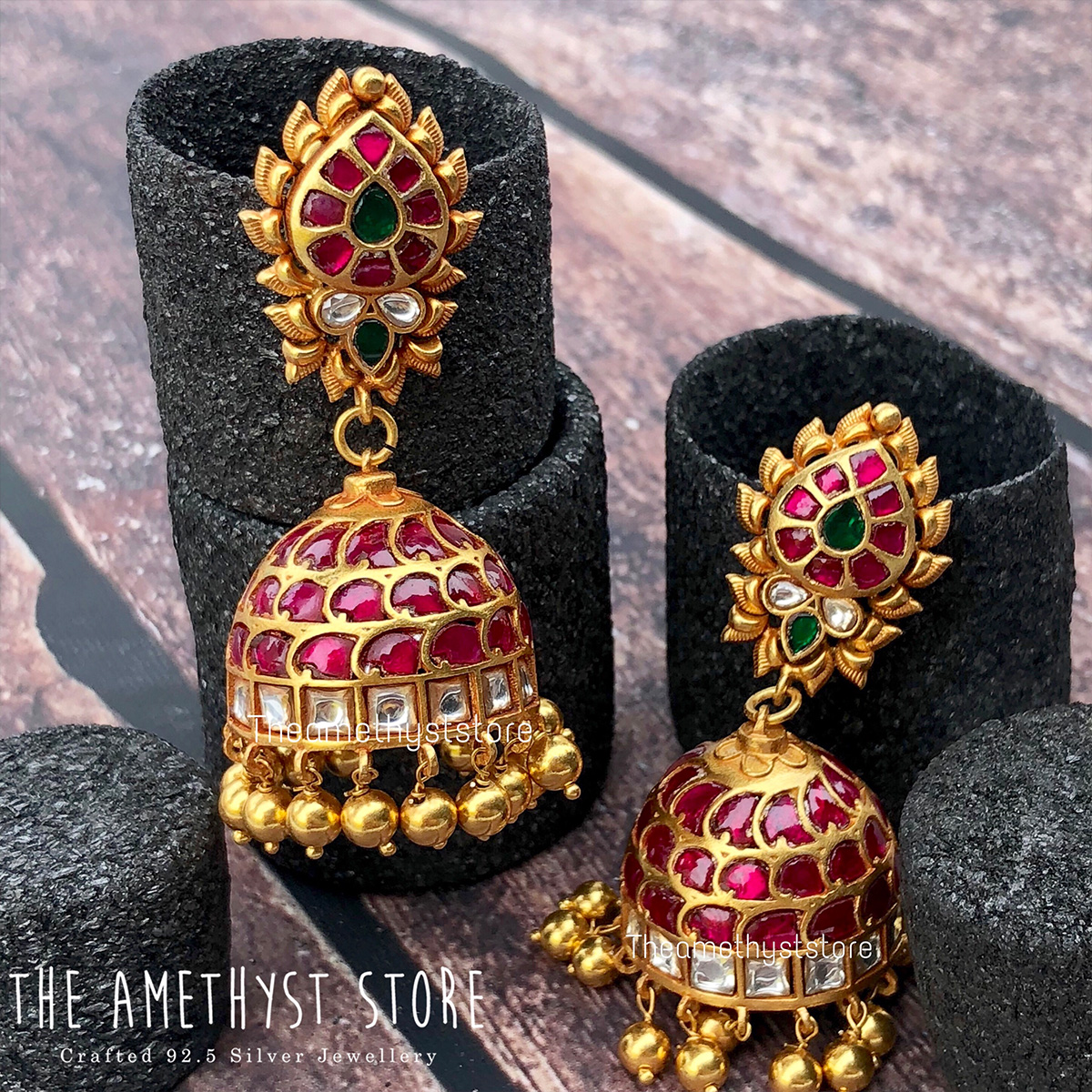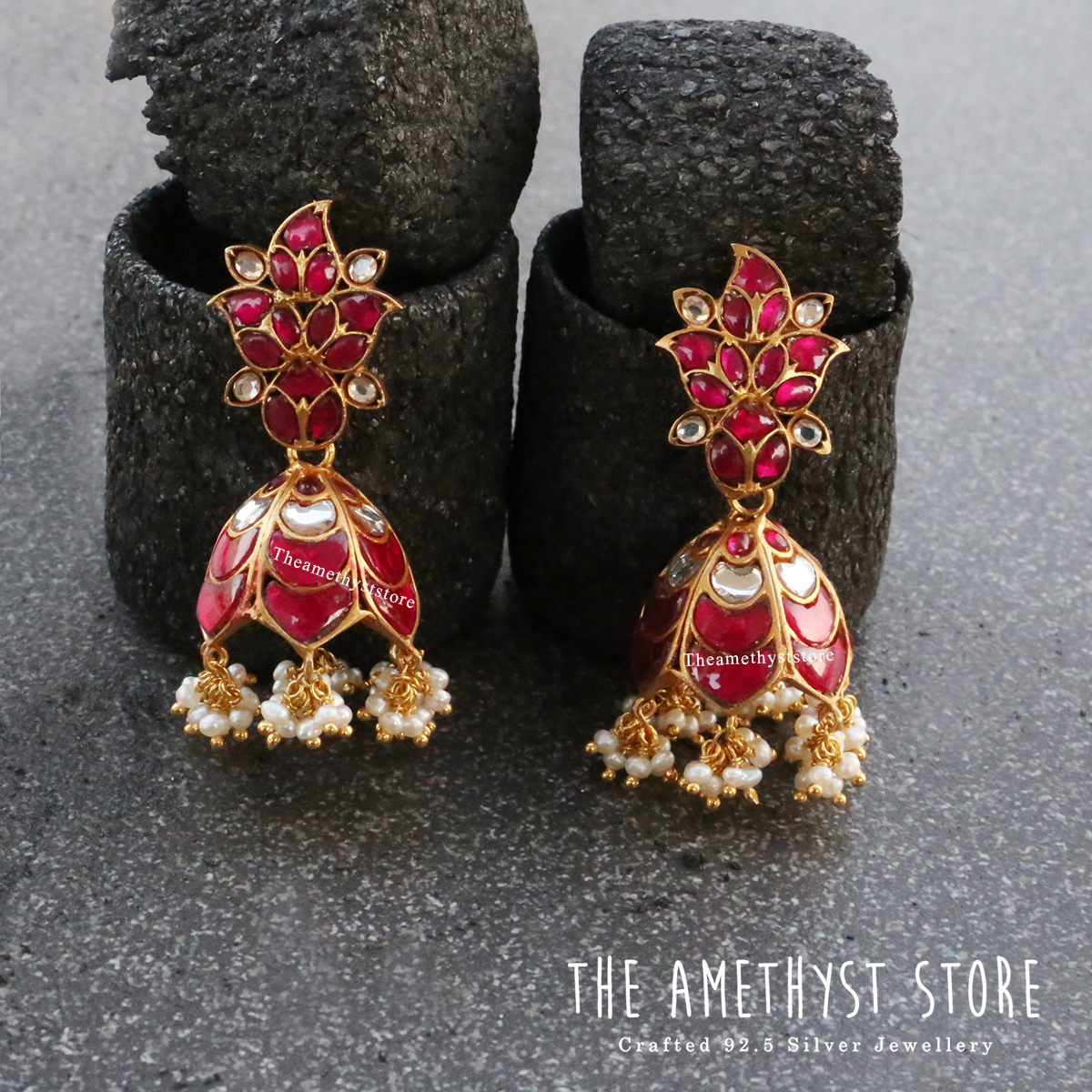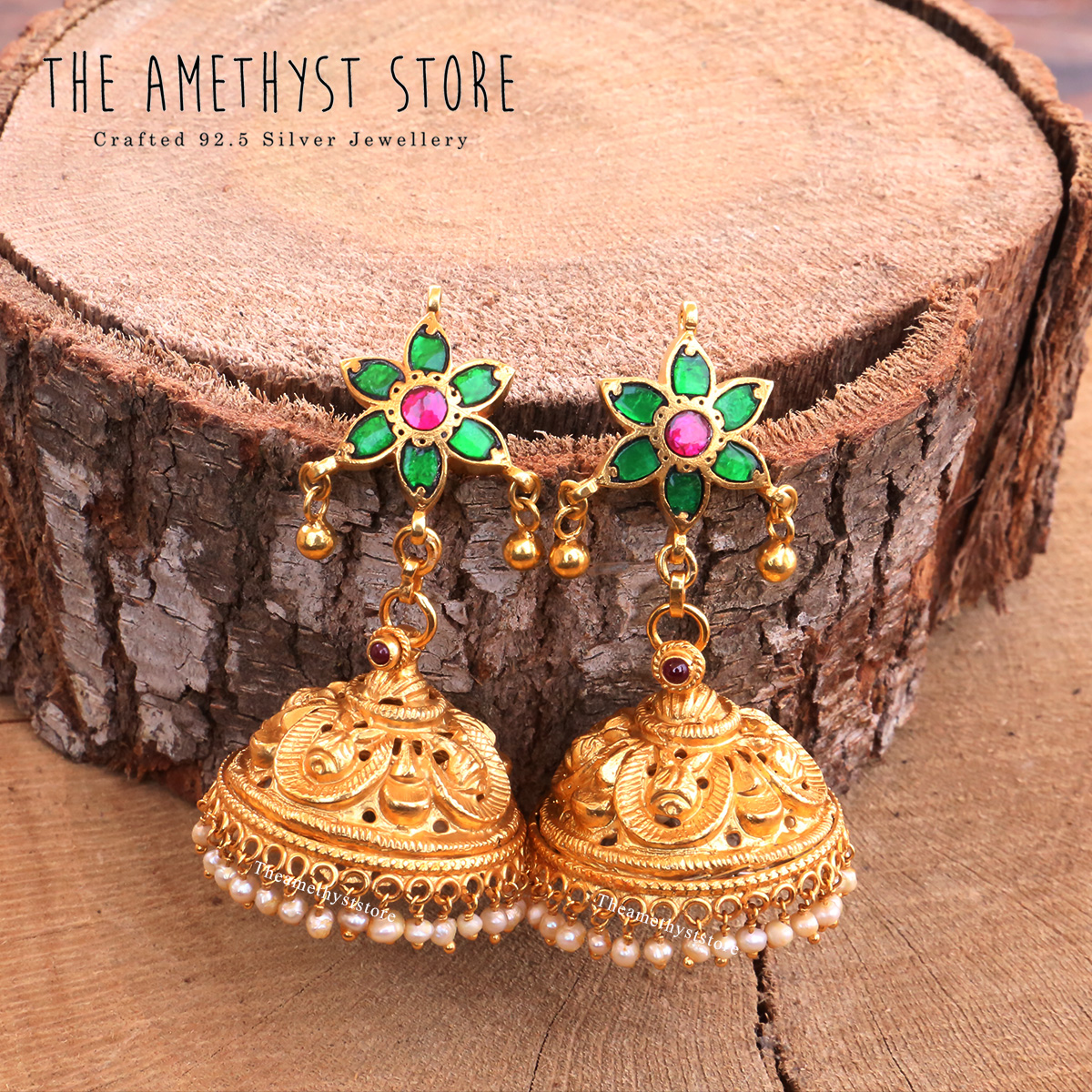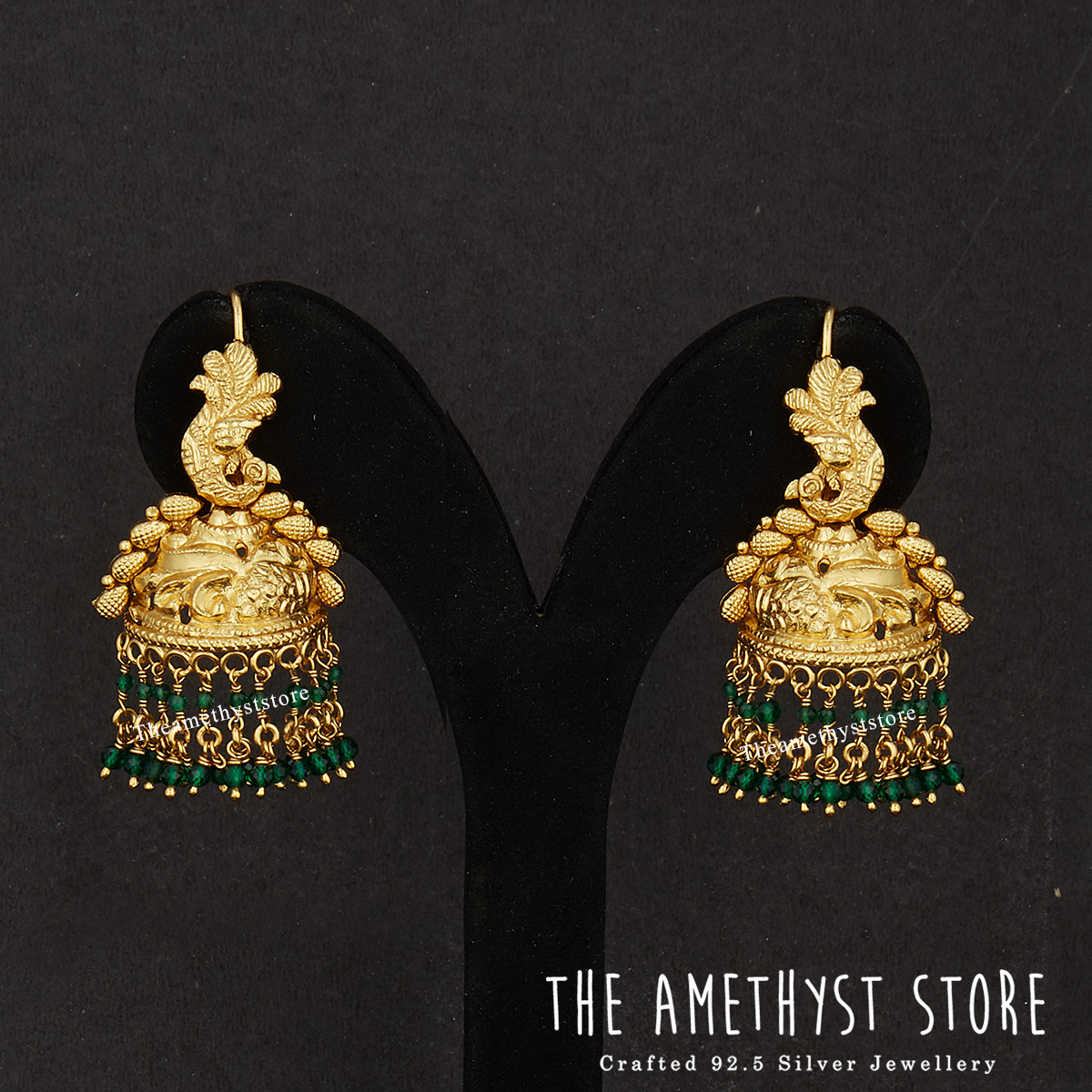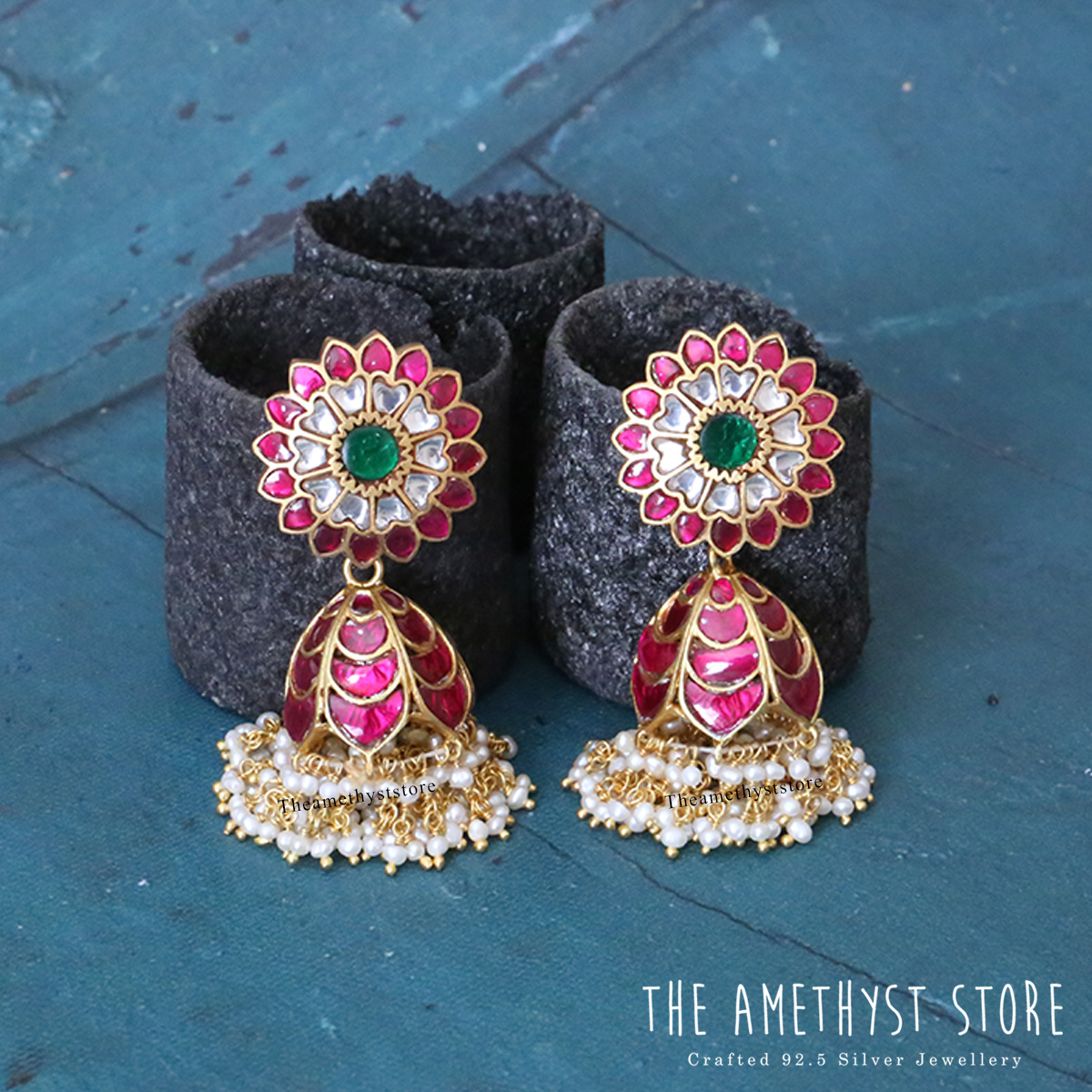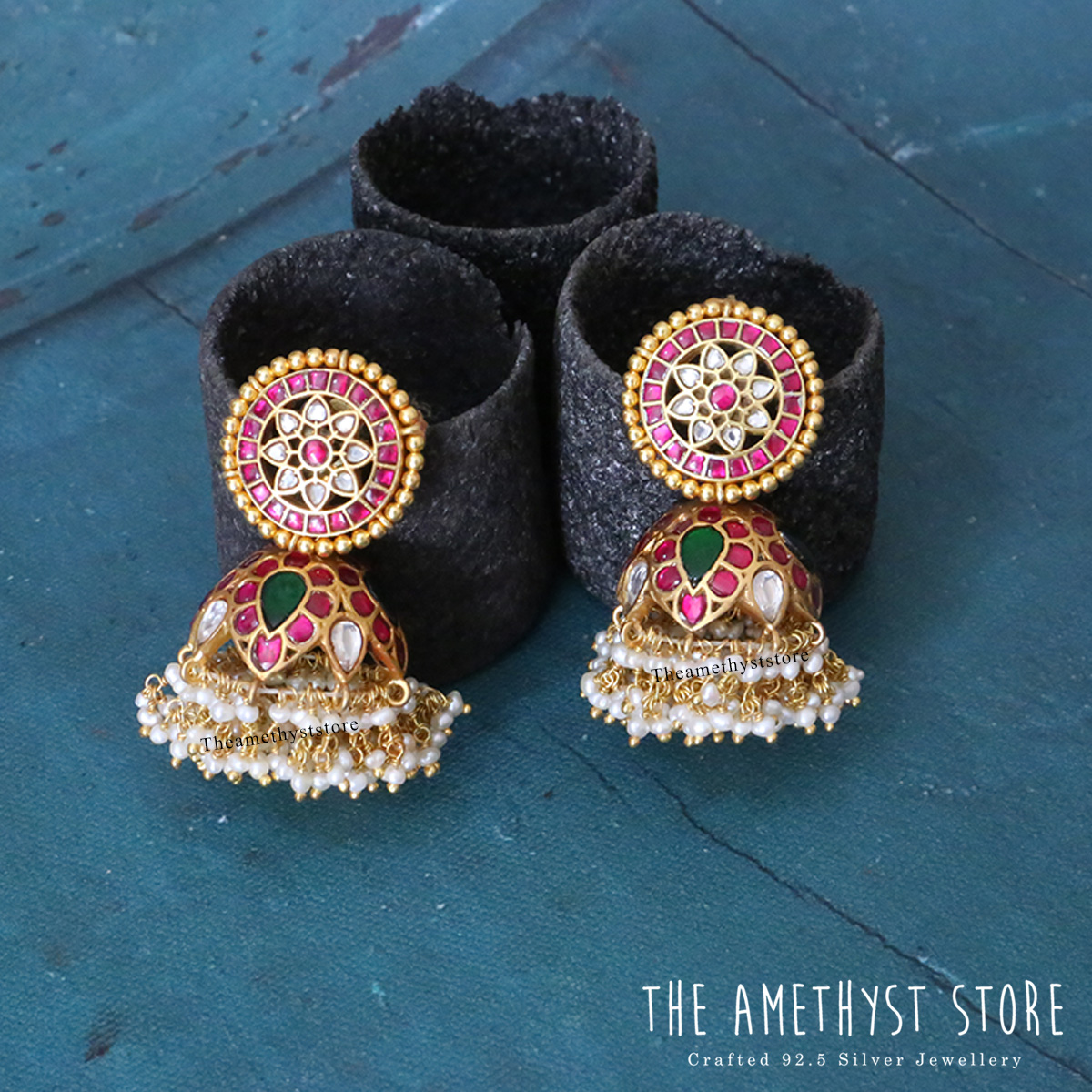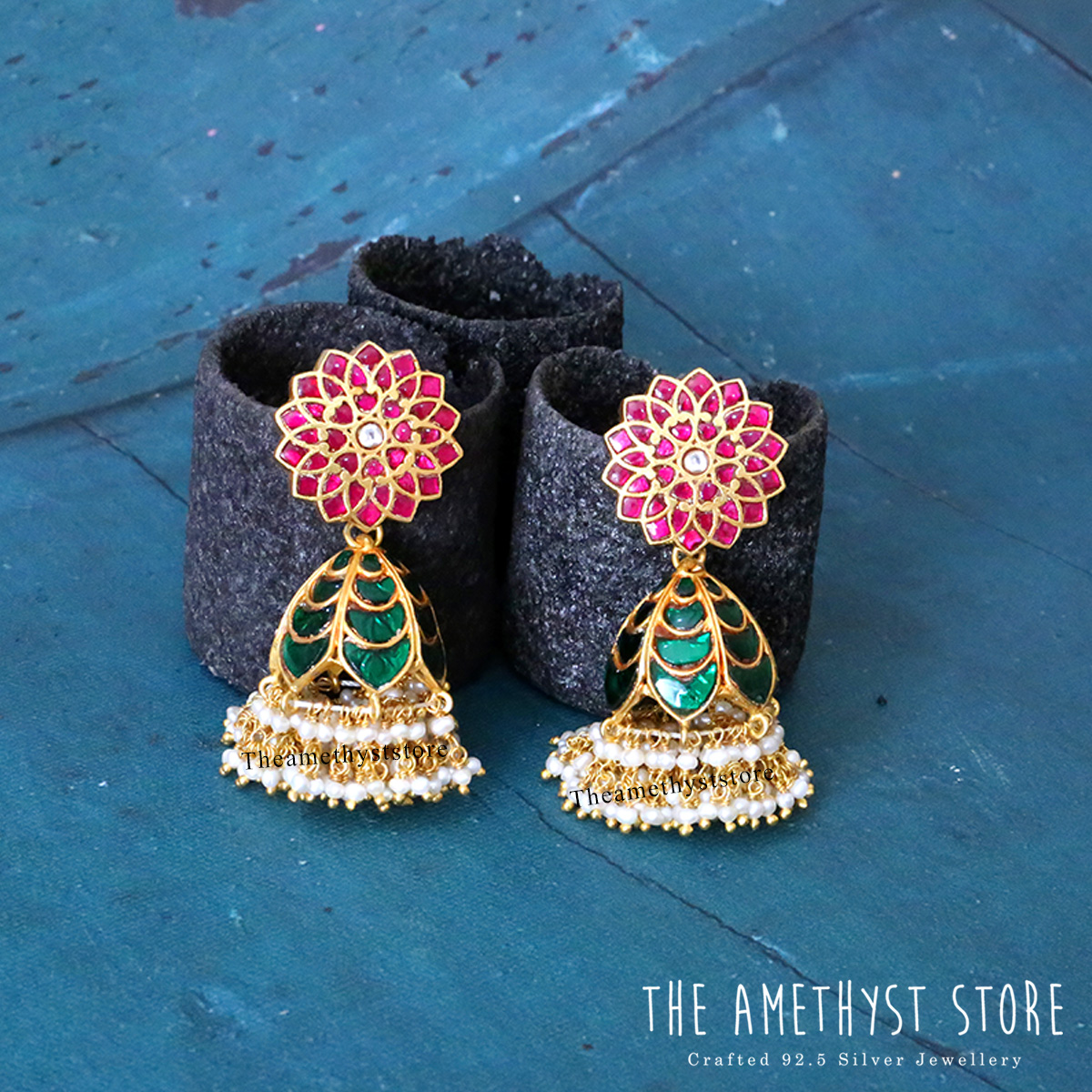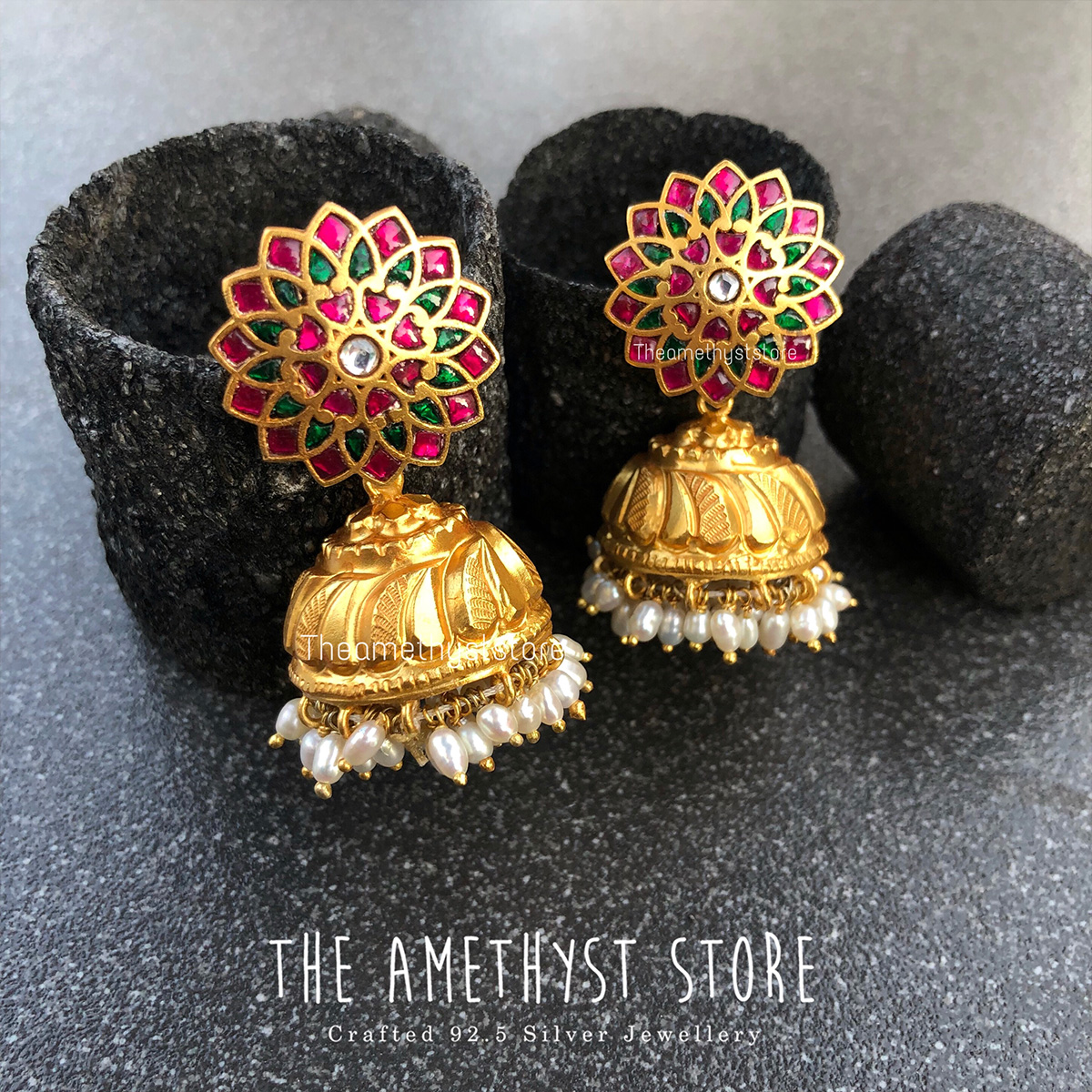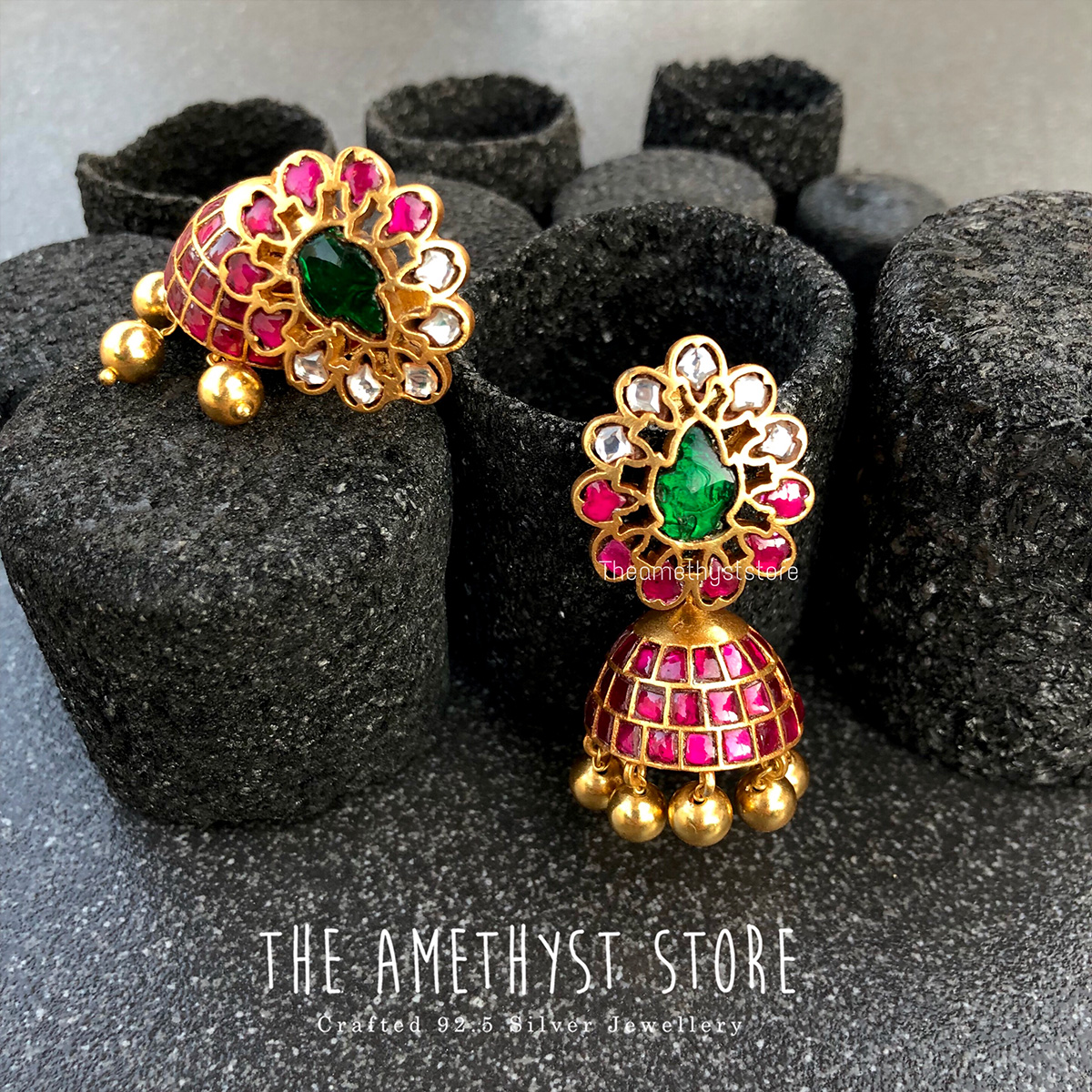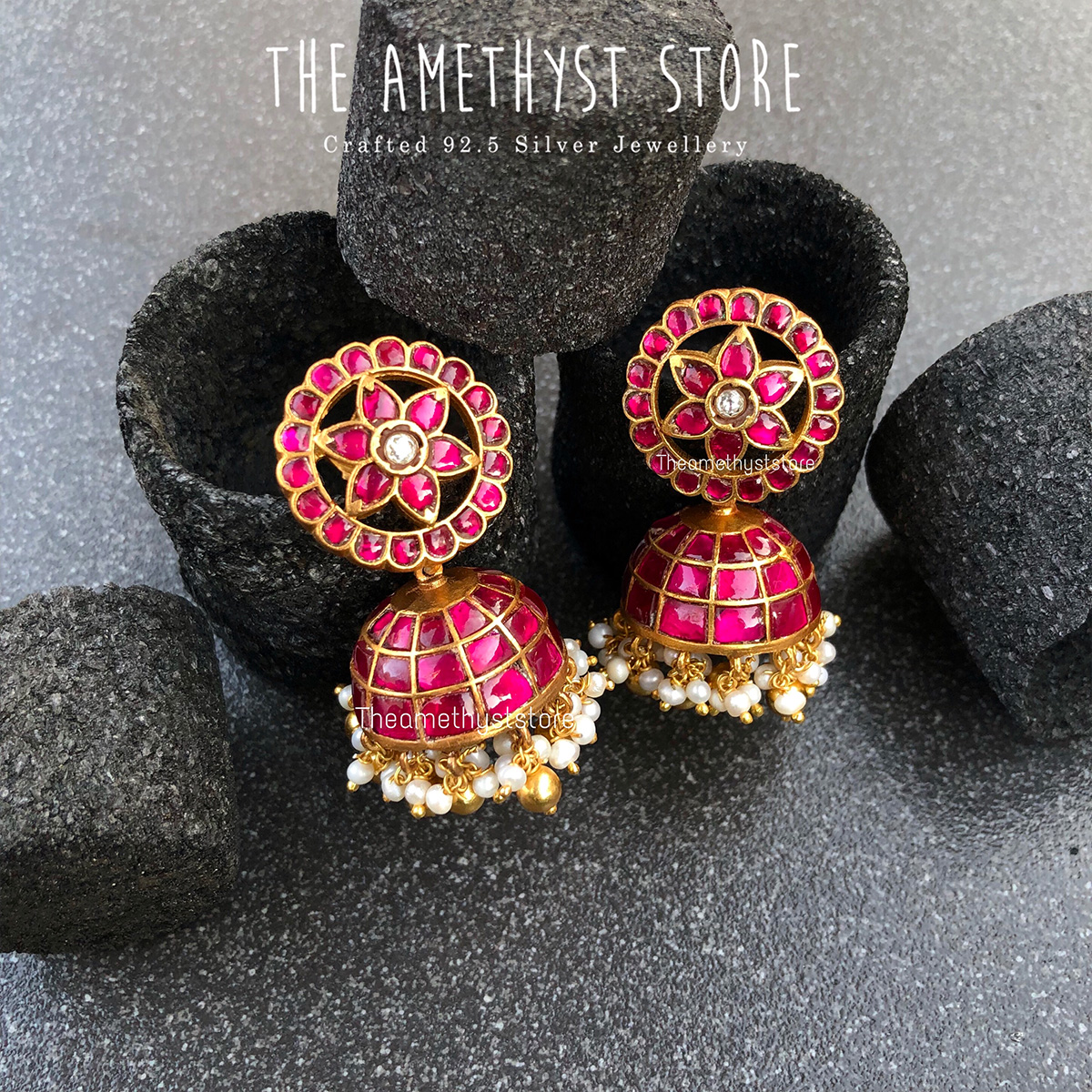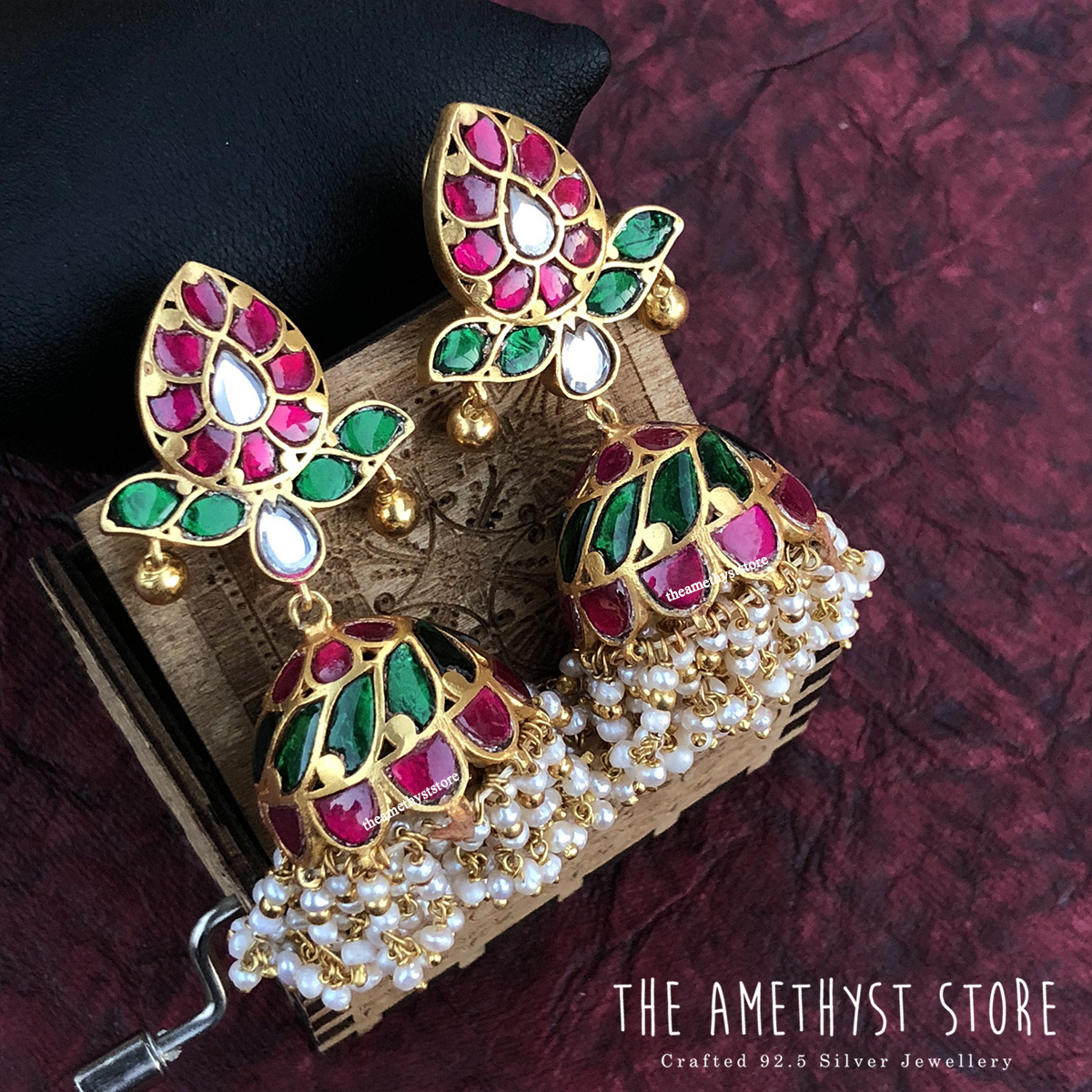 If you like any of the jhumkas featured above then you can click here to buy them!!
Also Read: