Jhumkas are in existences since ages, but in the last few years we have seen a huge love for the new jhumka designs. Every woman loves to style their Indian ethnic wears with jhumkis. These earrings come in plenty of shapes and sizes from circular to triangle to conical to rectangle as well.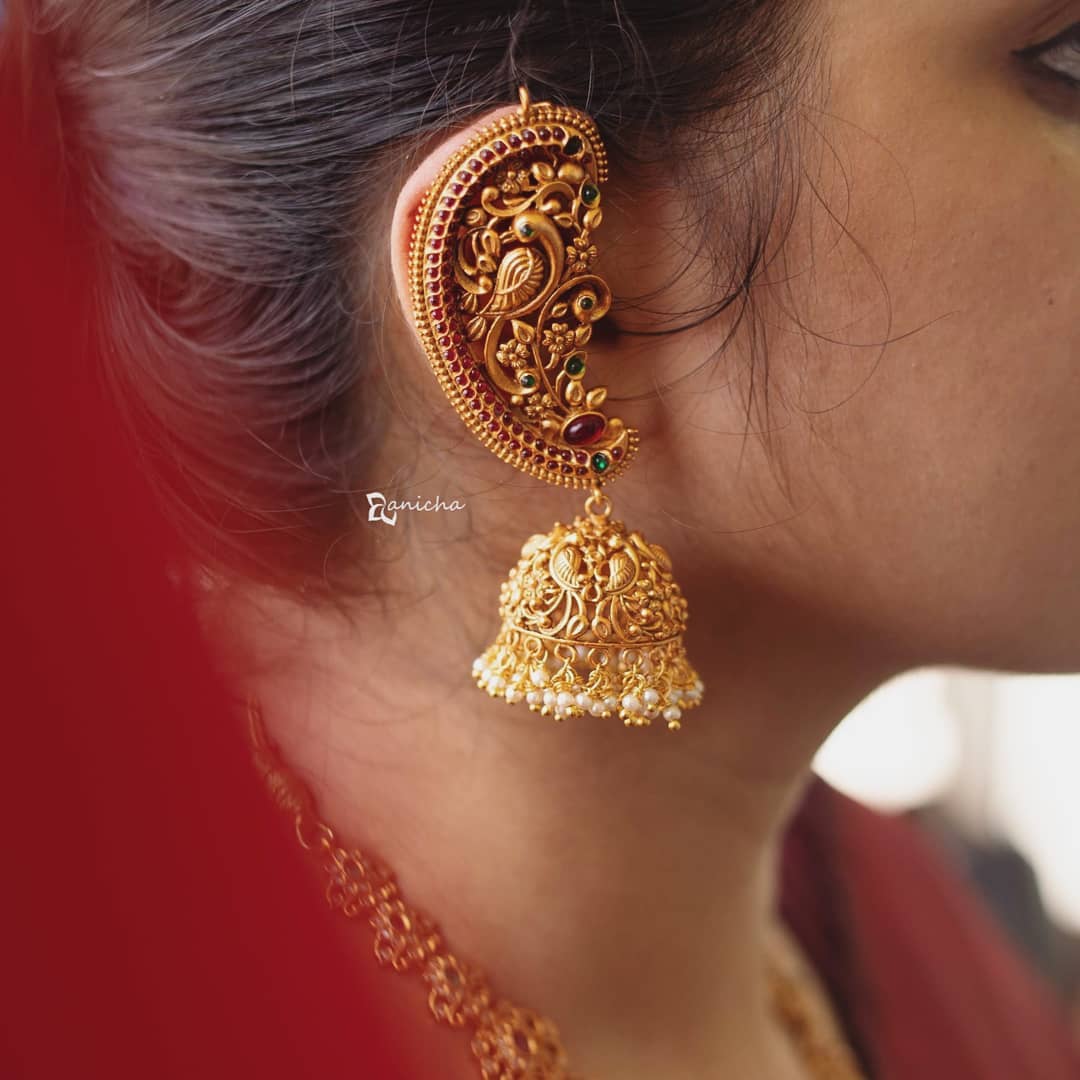 Traditional earrings come in temple designs that consists of deity figures all around and looks stunning with pattu sarees. Then there are also such jhumka designs that comes in the form of ear cuffs and looks absolutely stunning. Most of the jhumkis comes in golden color which is further decorated with multicolored stones and pearls at the border. The chain jhumkis are also quite famous as it gives a support to the ears so that the heavy jhumkas can also be carried easily. Peacock shaped earrings also goes well with Indian outfits.
Indian jewelry trends keep on changing from time to time, hence its important to constantly stay in touch with the latest trends. The jhumka trend is currently running like a storm and every single woman is obsessed with it. In case you are searching for new jhumka designs then below we have curated 10 Indian earrings that are trending everywhere these days. These earrings are from top online jewellery brands and hence are of the best quality.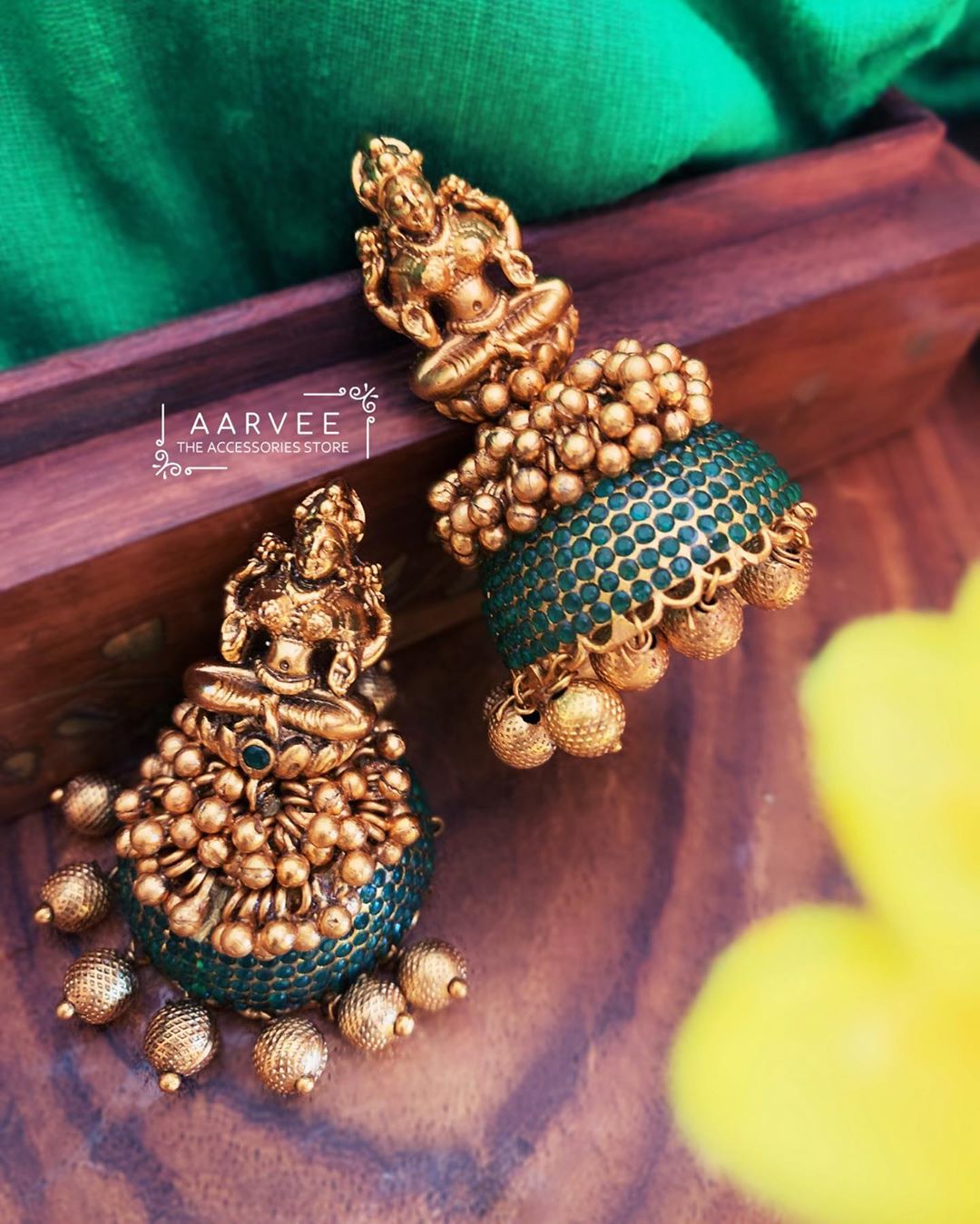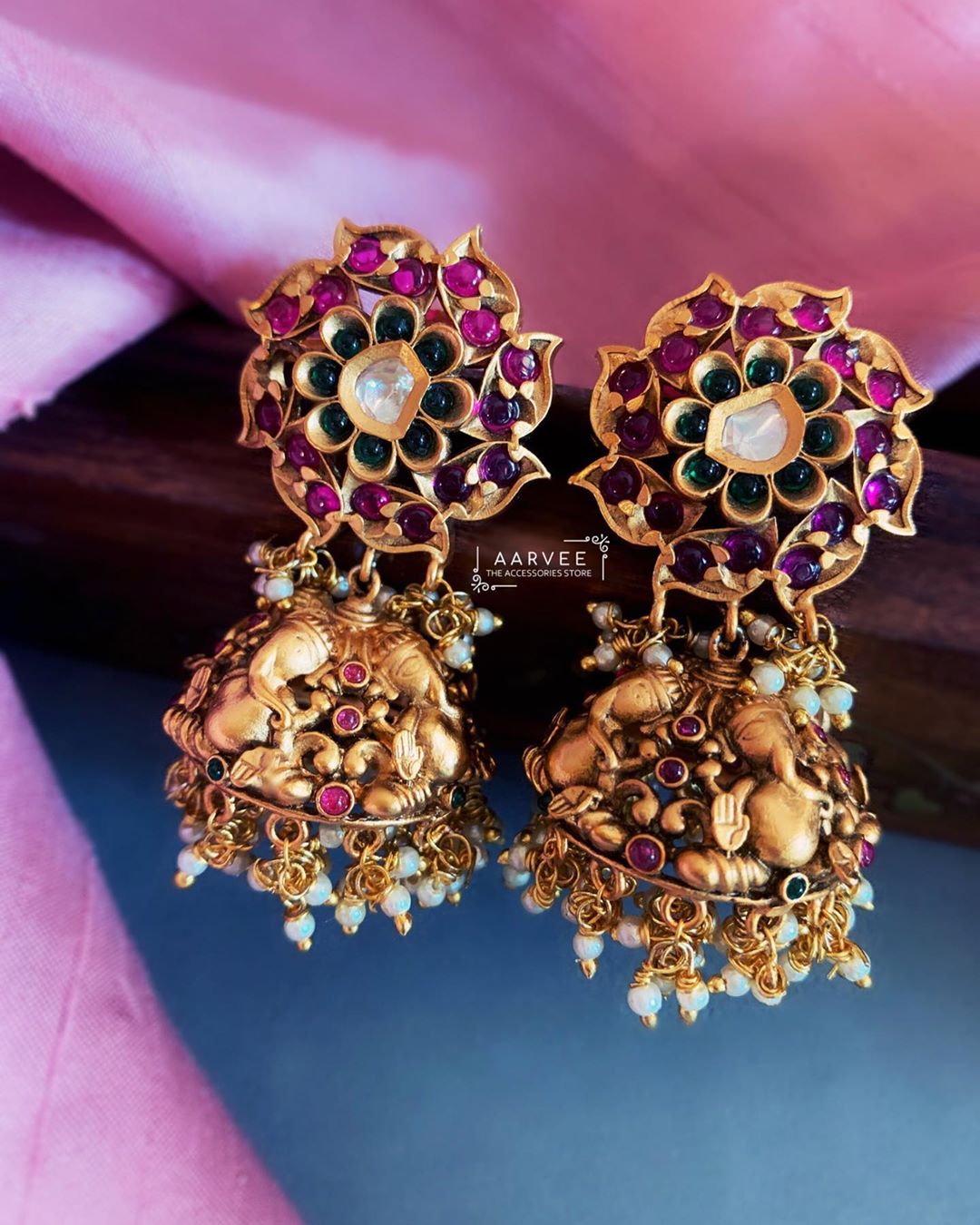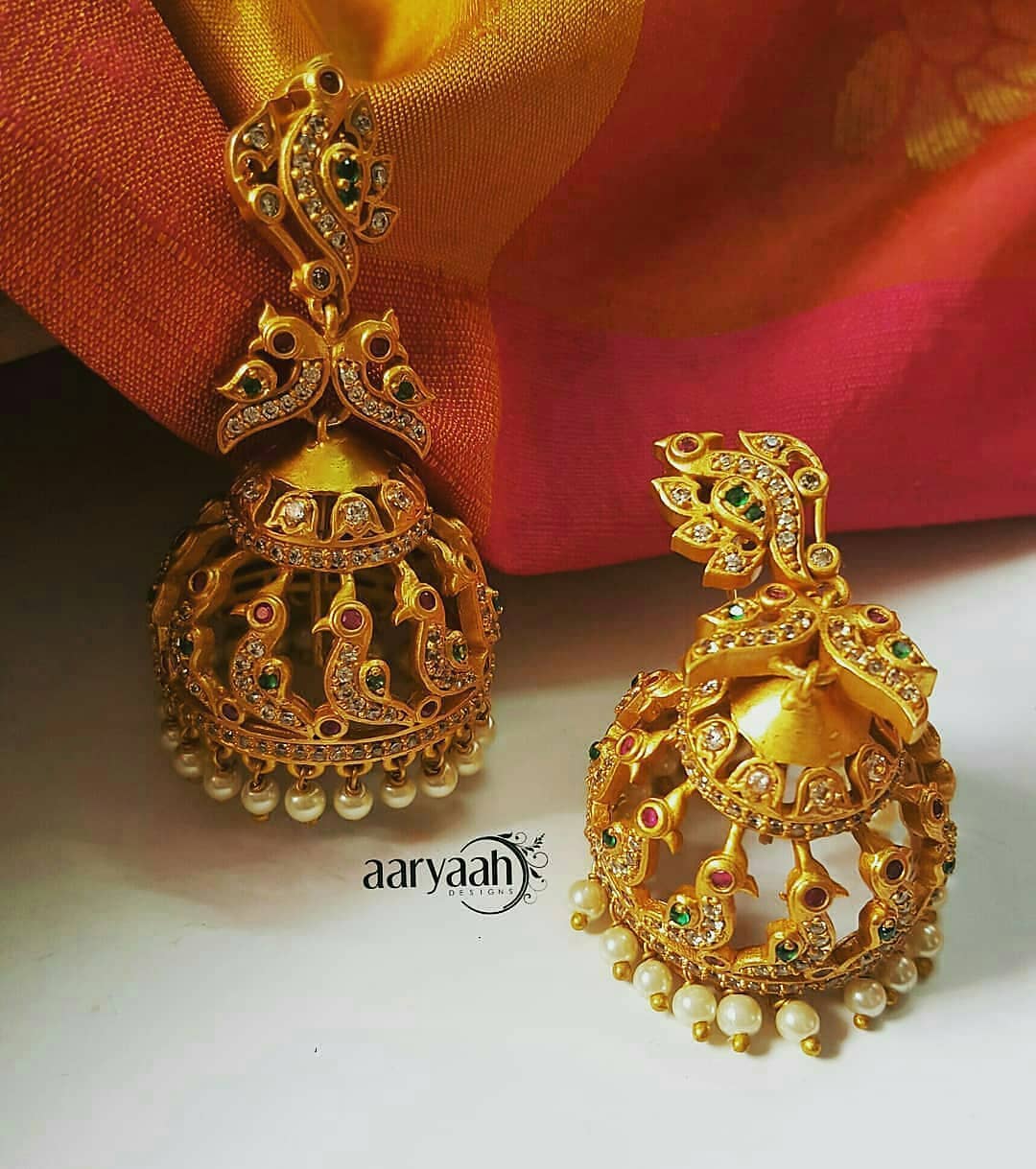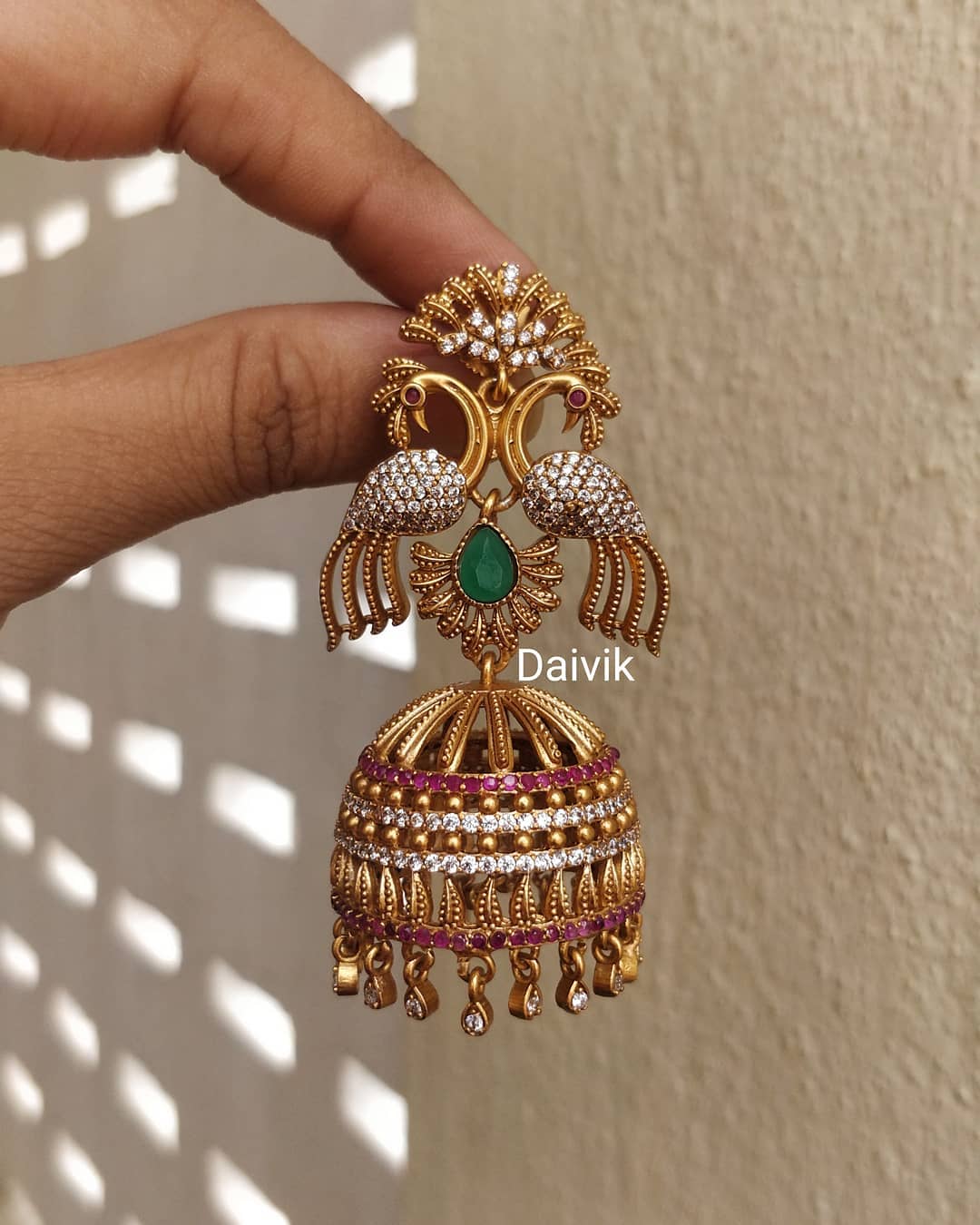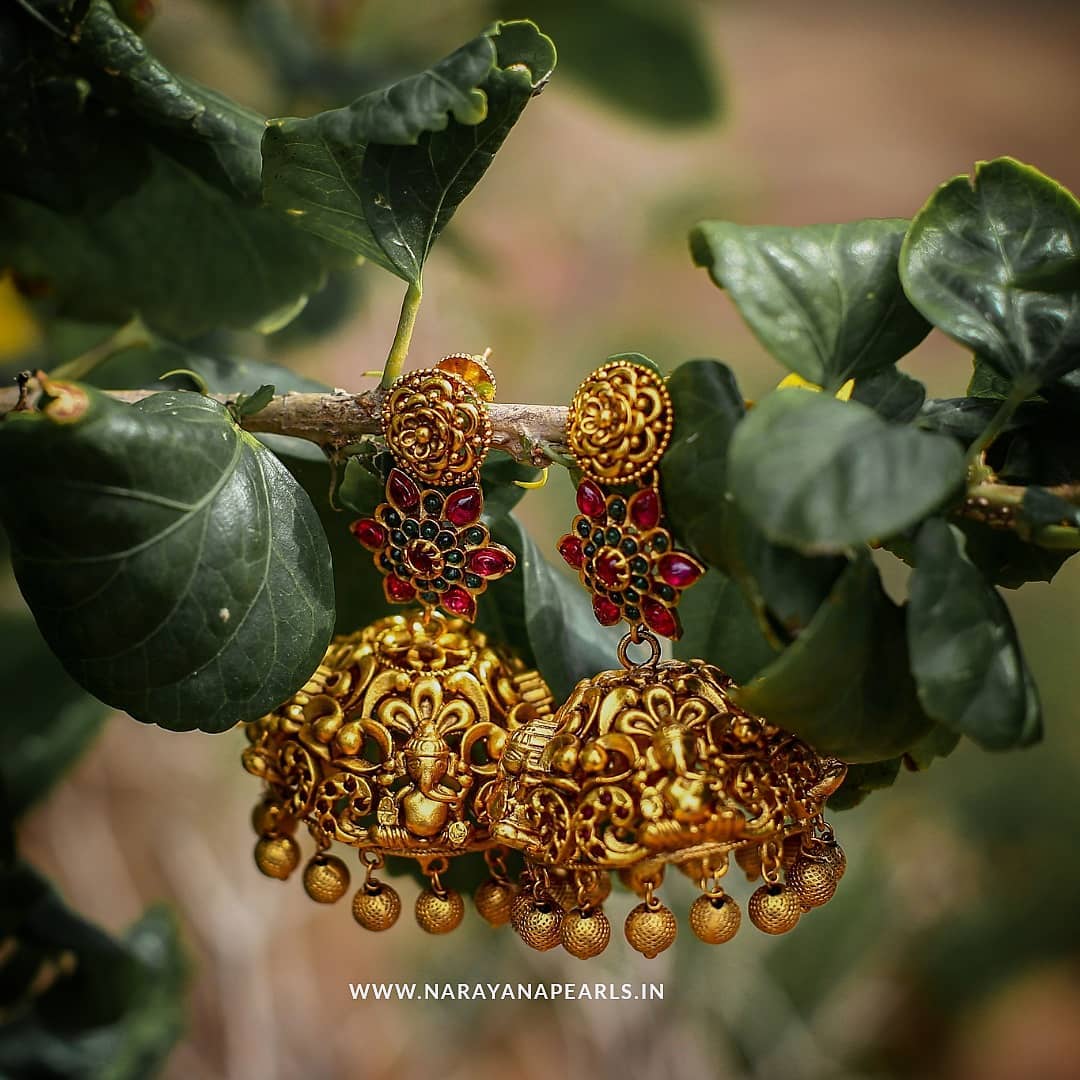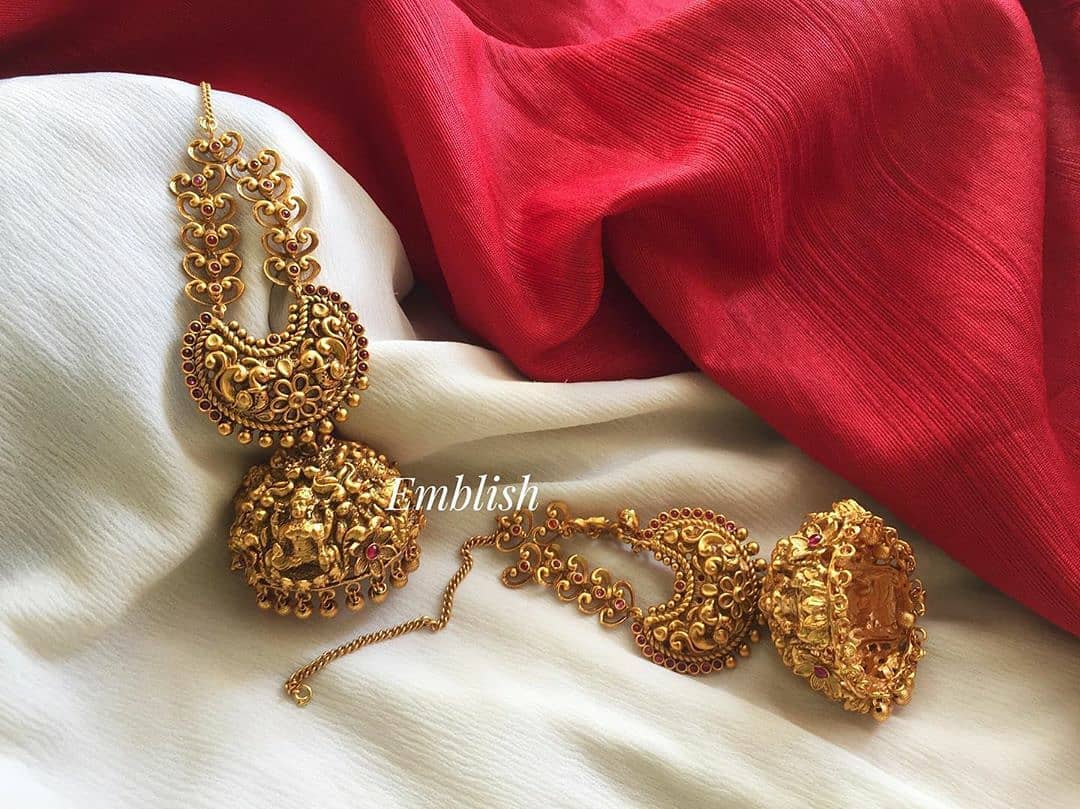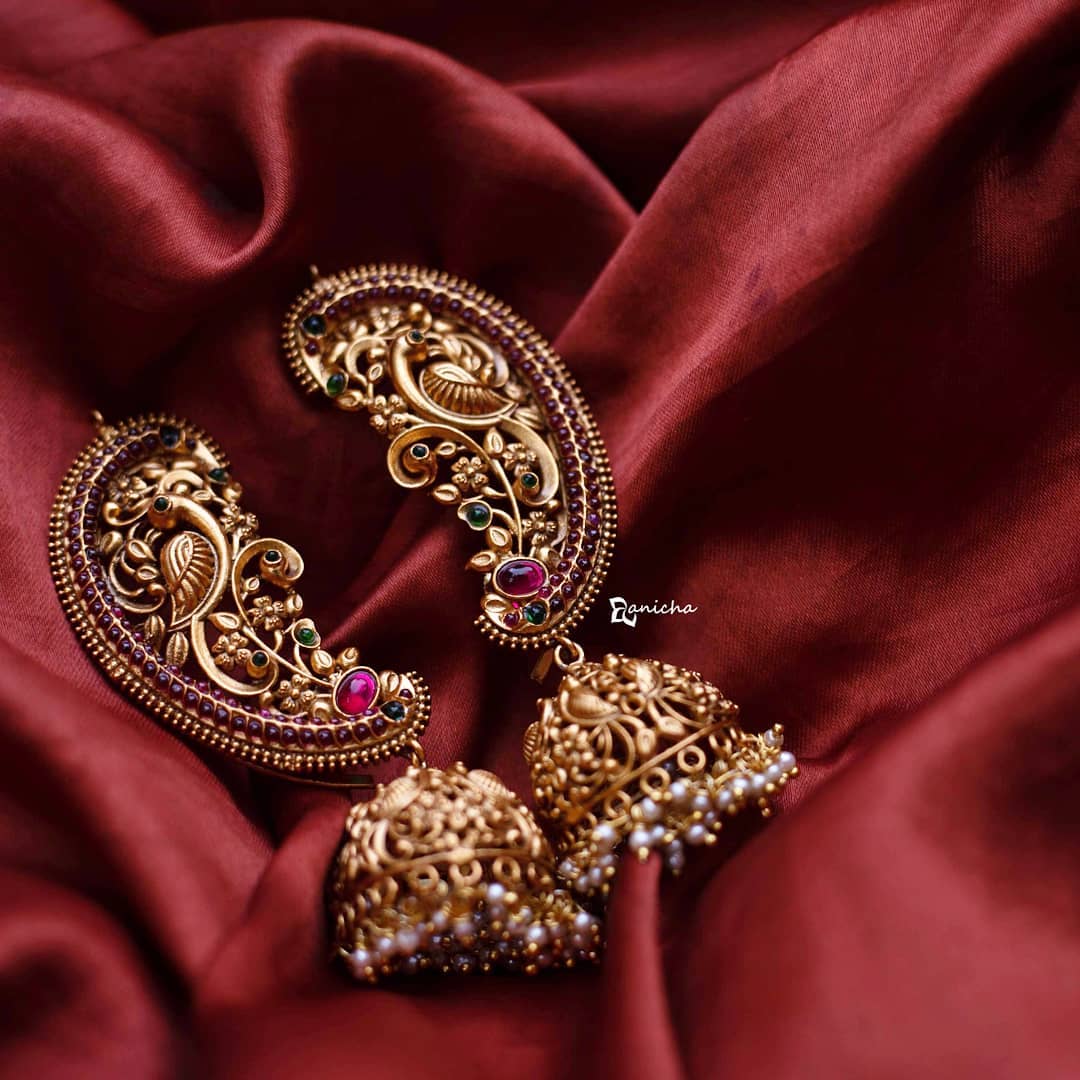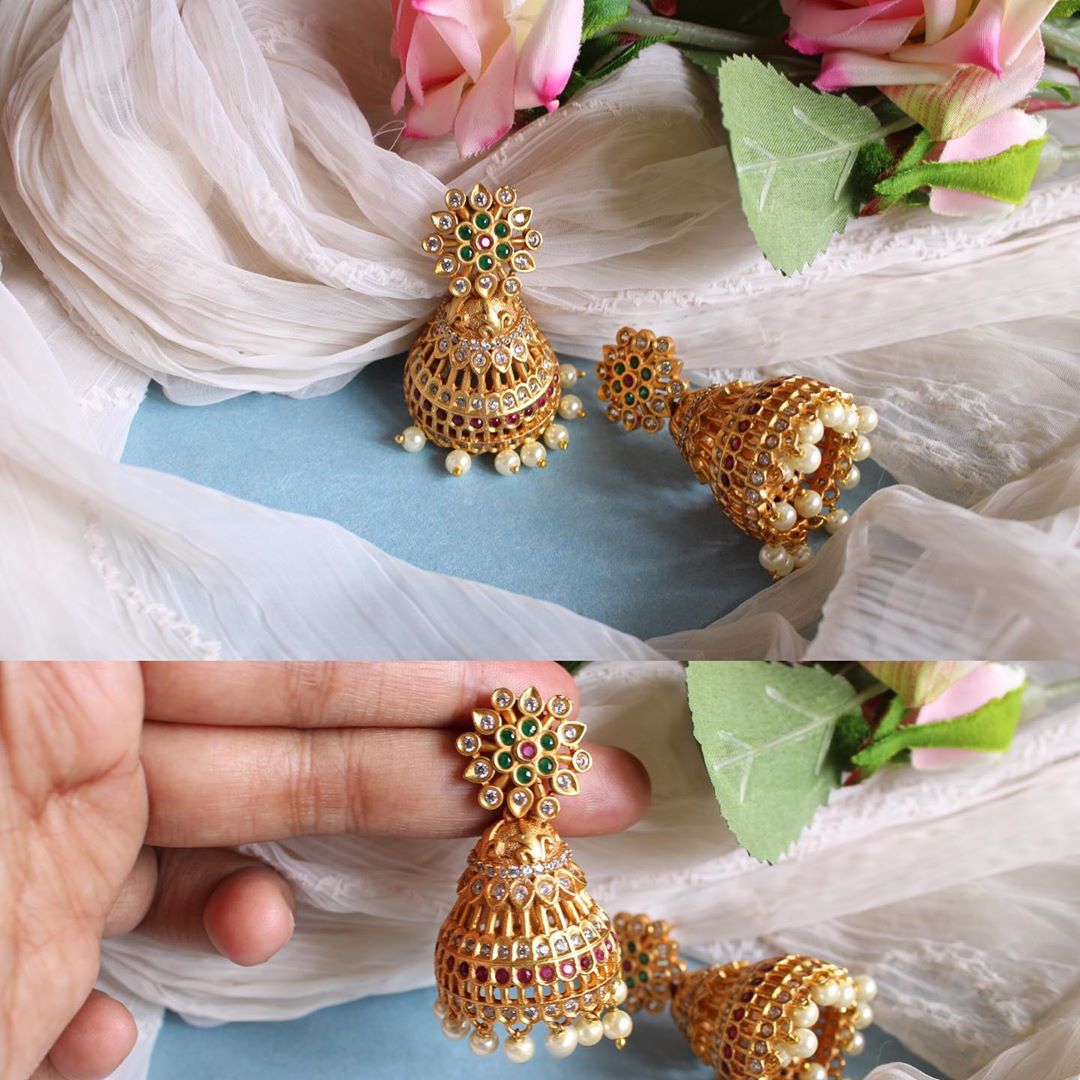 To check out more such stunning earrings or to buy them, click on the brands link below:
Brands: