We all love close gold necklace with traditional floral motifs made of kemp stones and other precious gems. Attigai necklaces are very popular among South Indian women. These sleek necklaces with various precious stones add on to the beauty of the wearer. In this blog post we will share some of the adorable attigai necklace designs of the year.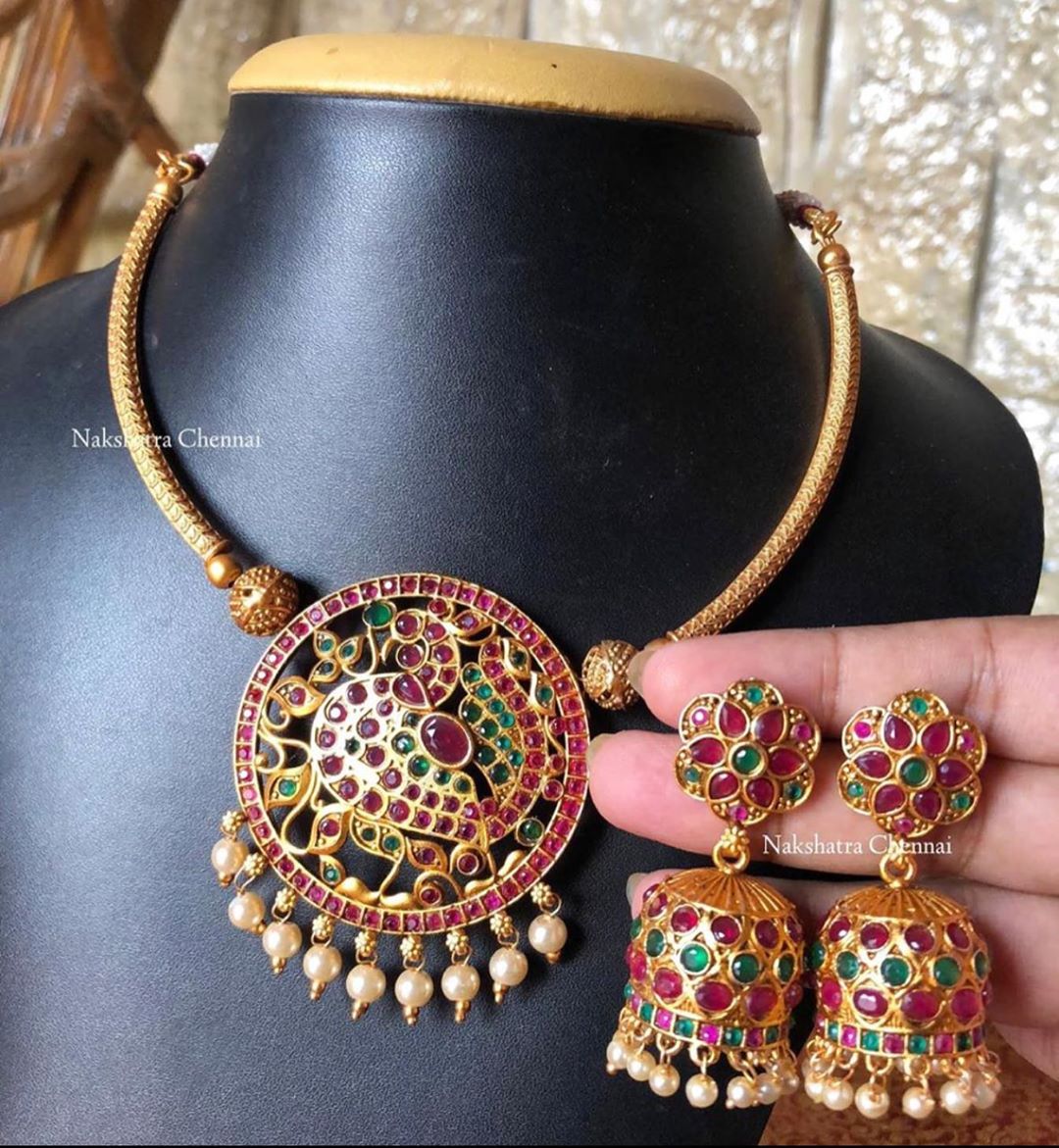 Kemp attigai is counted among one of the most traditional South Indian jewelleries. Most popular design include a sleek solid chain necklace with a huge pendant is the centre having kemp stones and pearls. This is the most evergreen South Indian jewellery designs and looks best with long kalamkari dresses and silk sarees.
South Indian celebs like Anushka Shetty, Kajal Aggarwal etc love to wear this jewellery piece with their various Indian outfits. There are tons of website where you will be able to find the best and the latest designs of attigai necklaces online. In case yu are looking for some authentic South Indian necklace then we would strongly recommend few popular jewellery brands called Nakshatra Chennai, Aarvee Chennai, Accessory Villa, Emblish etc. Below are few jewellery piece by these brand, have a look: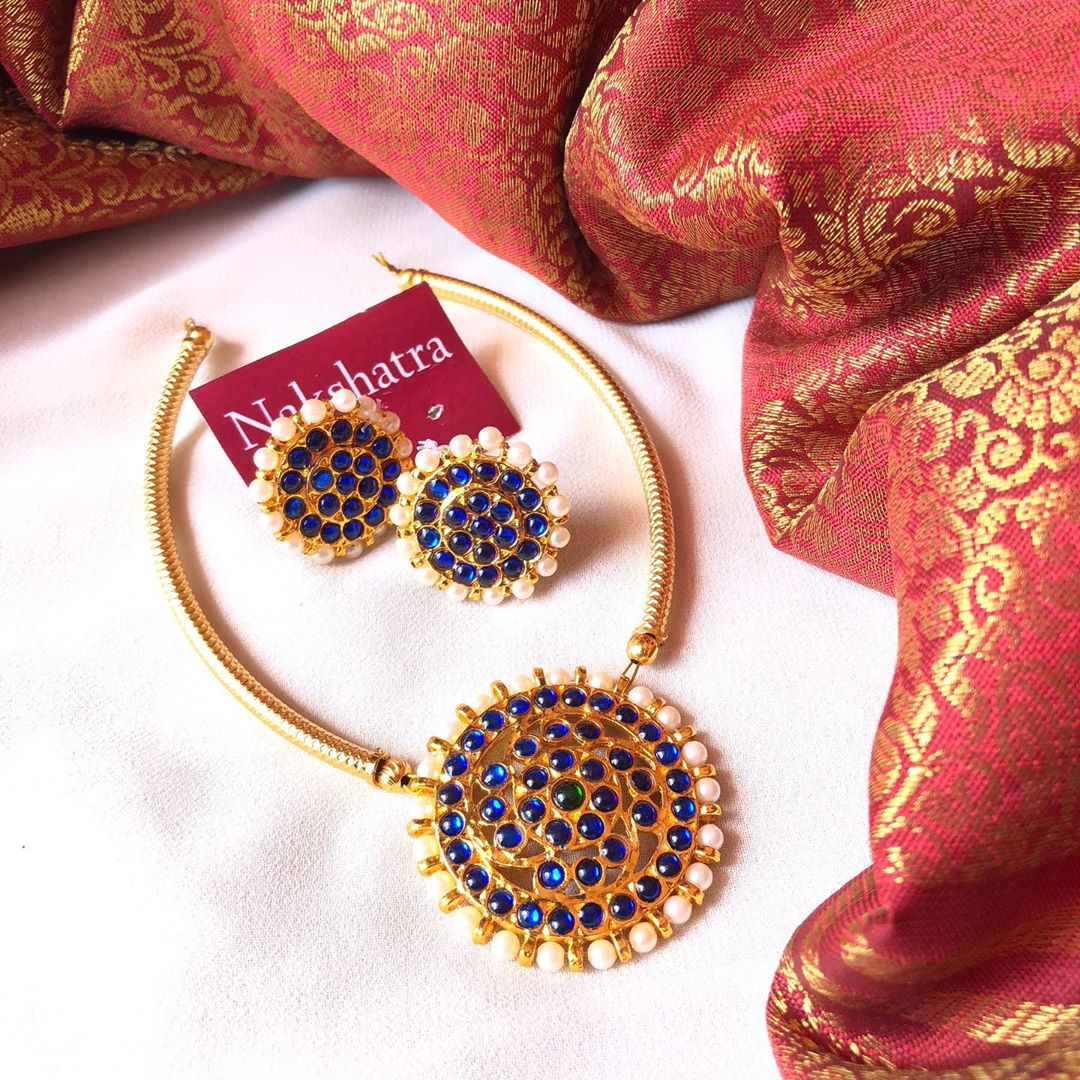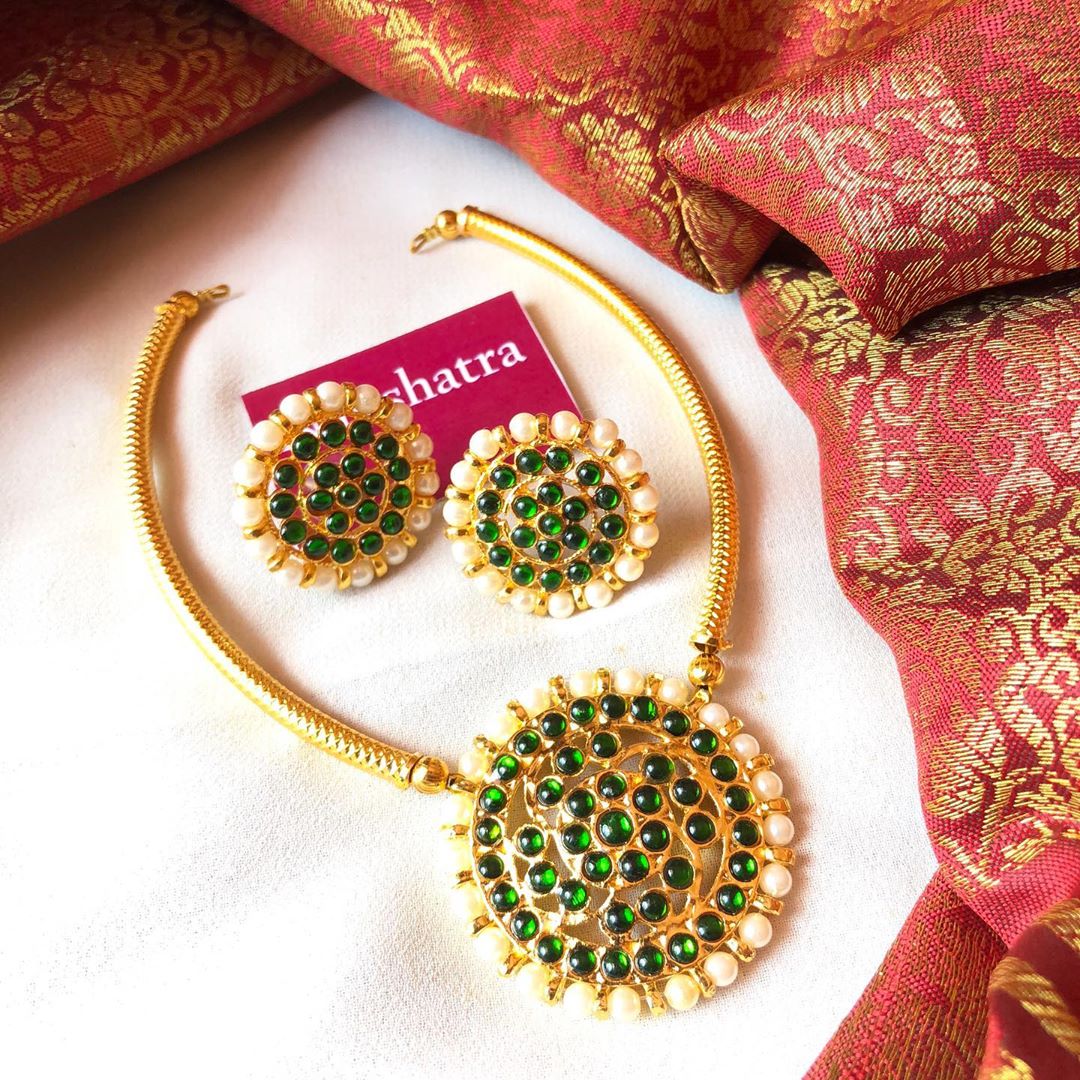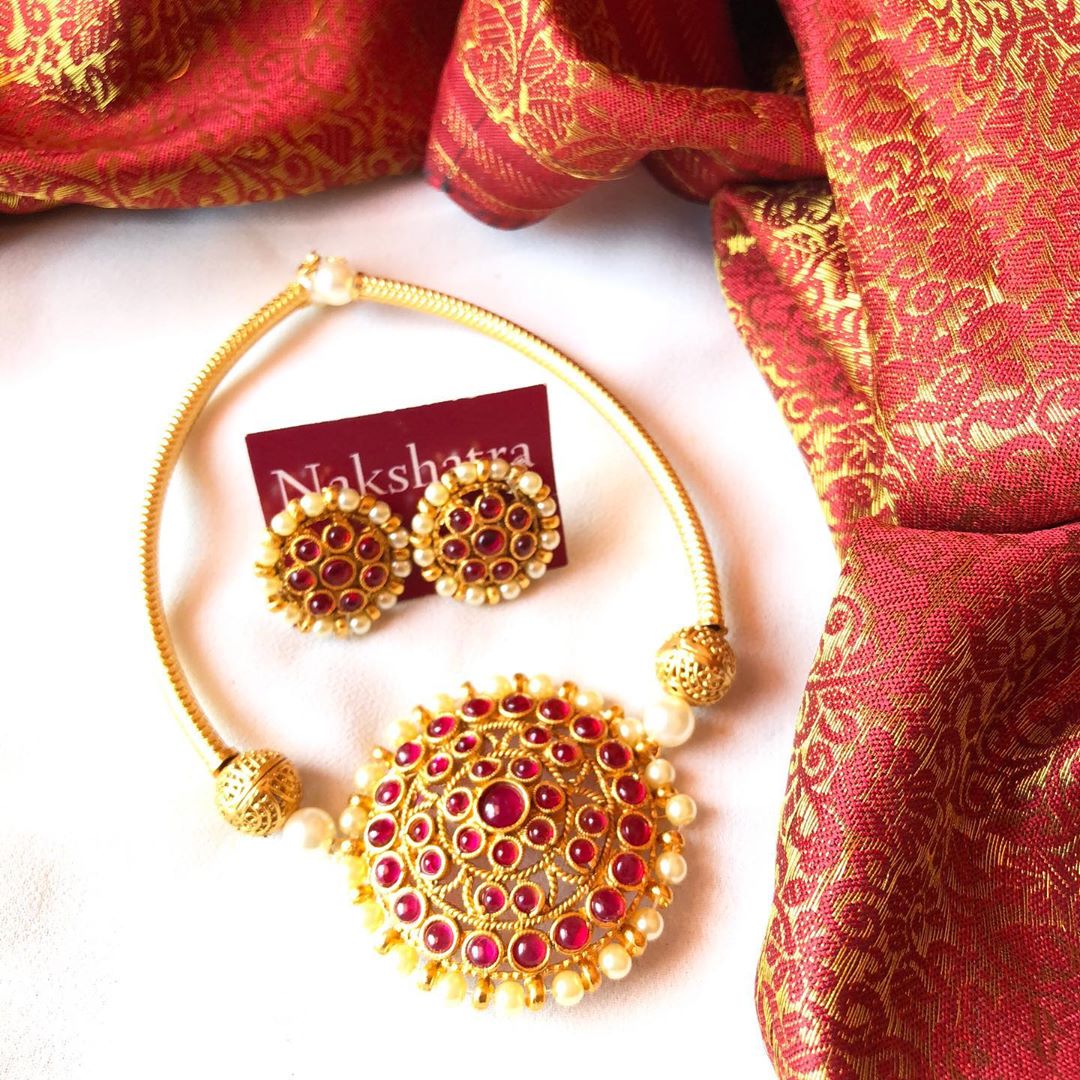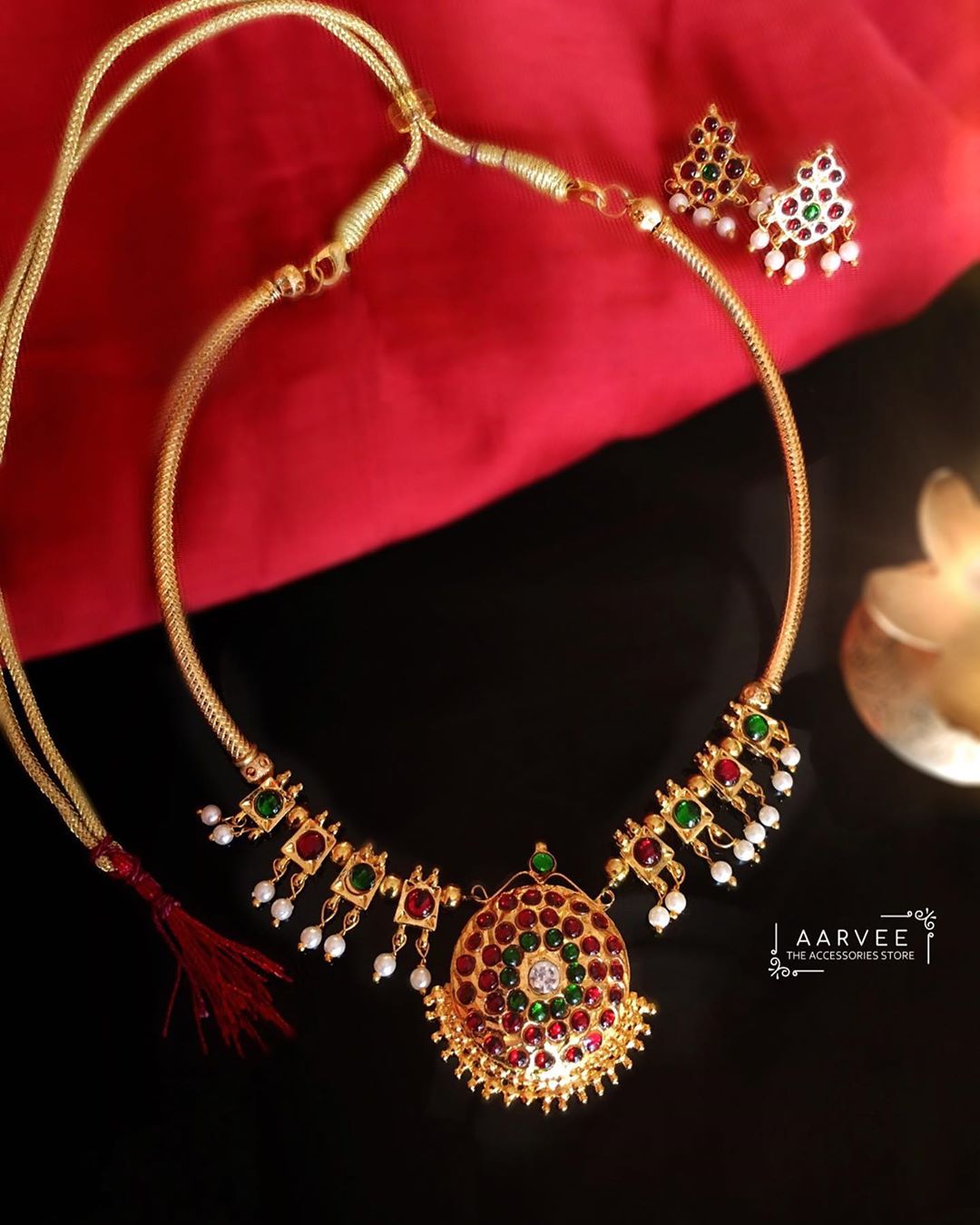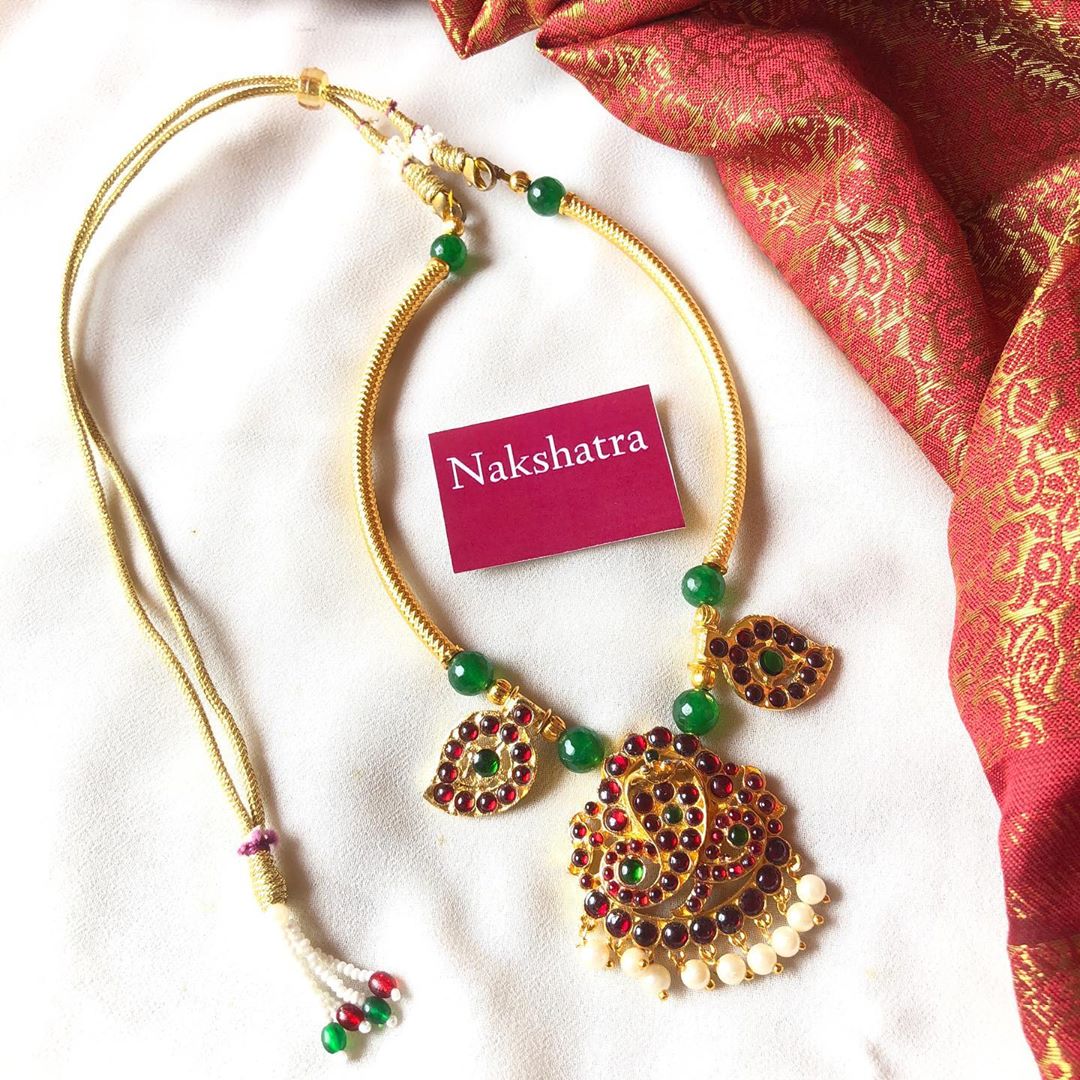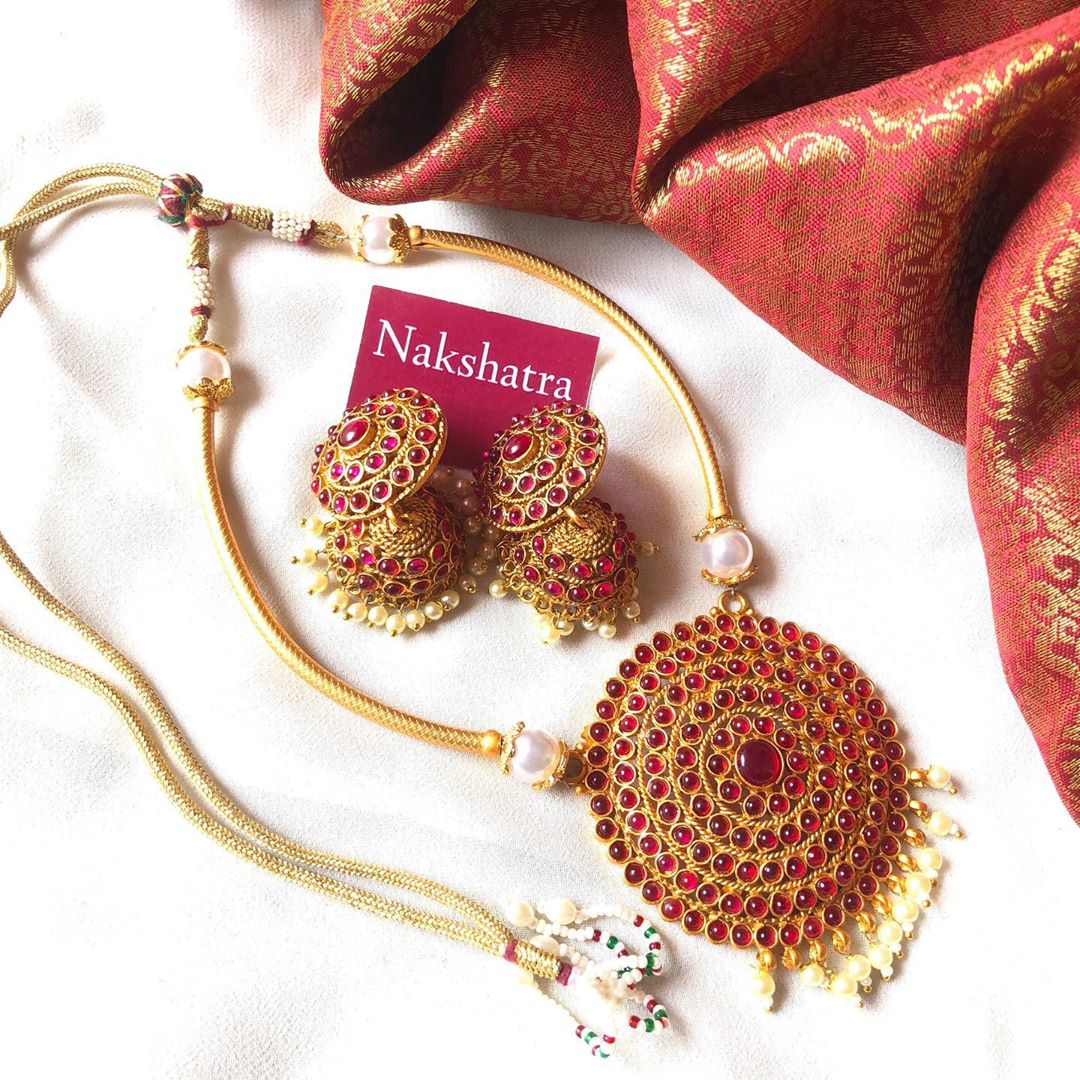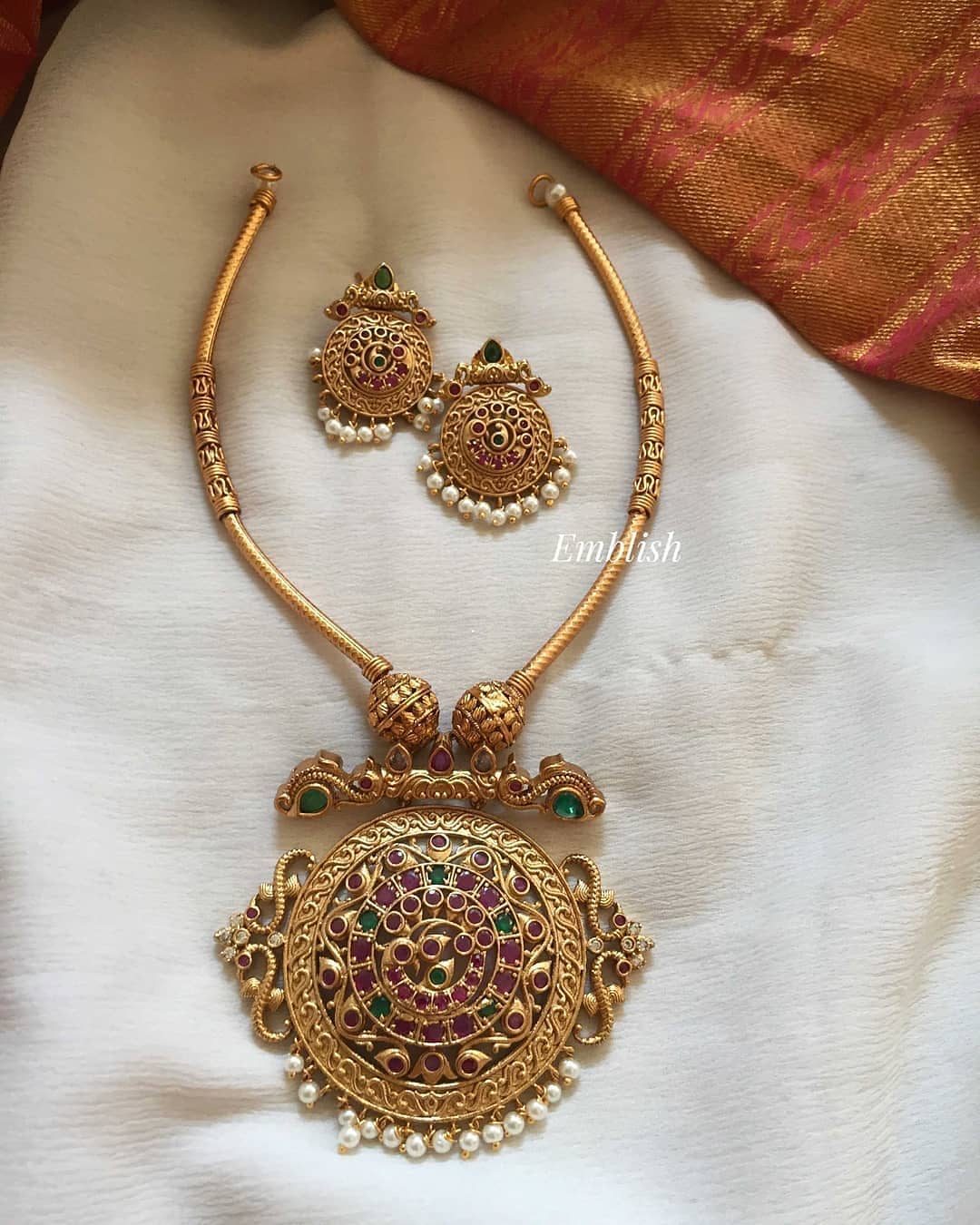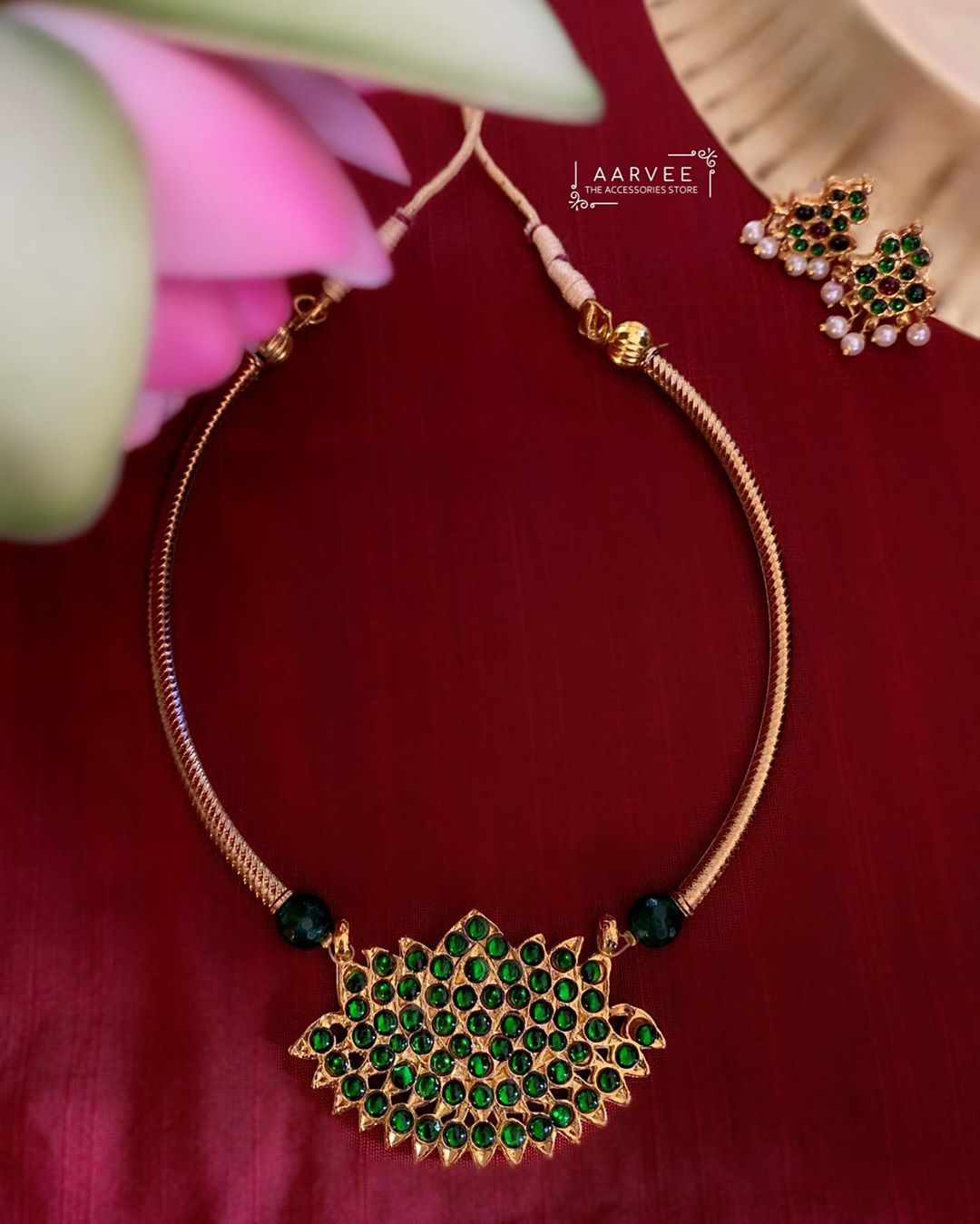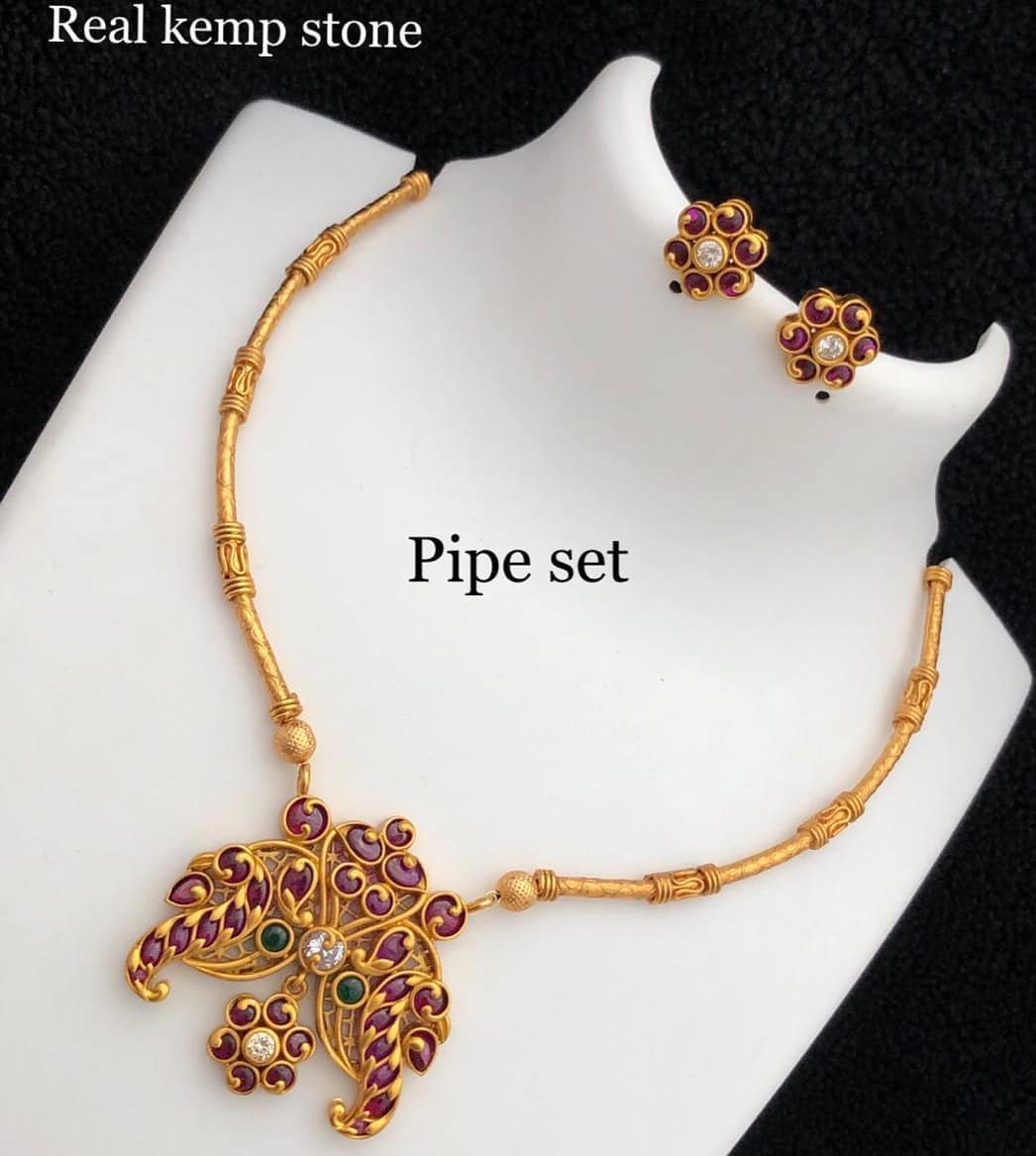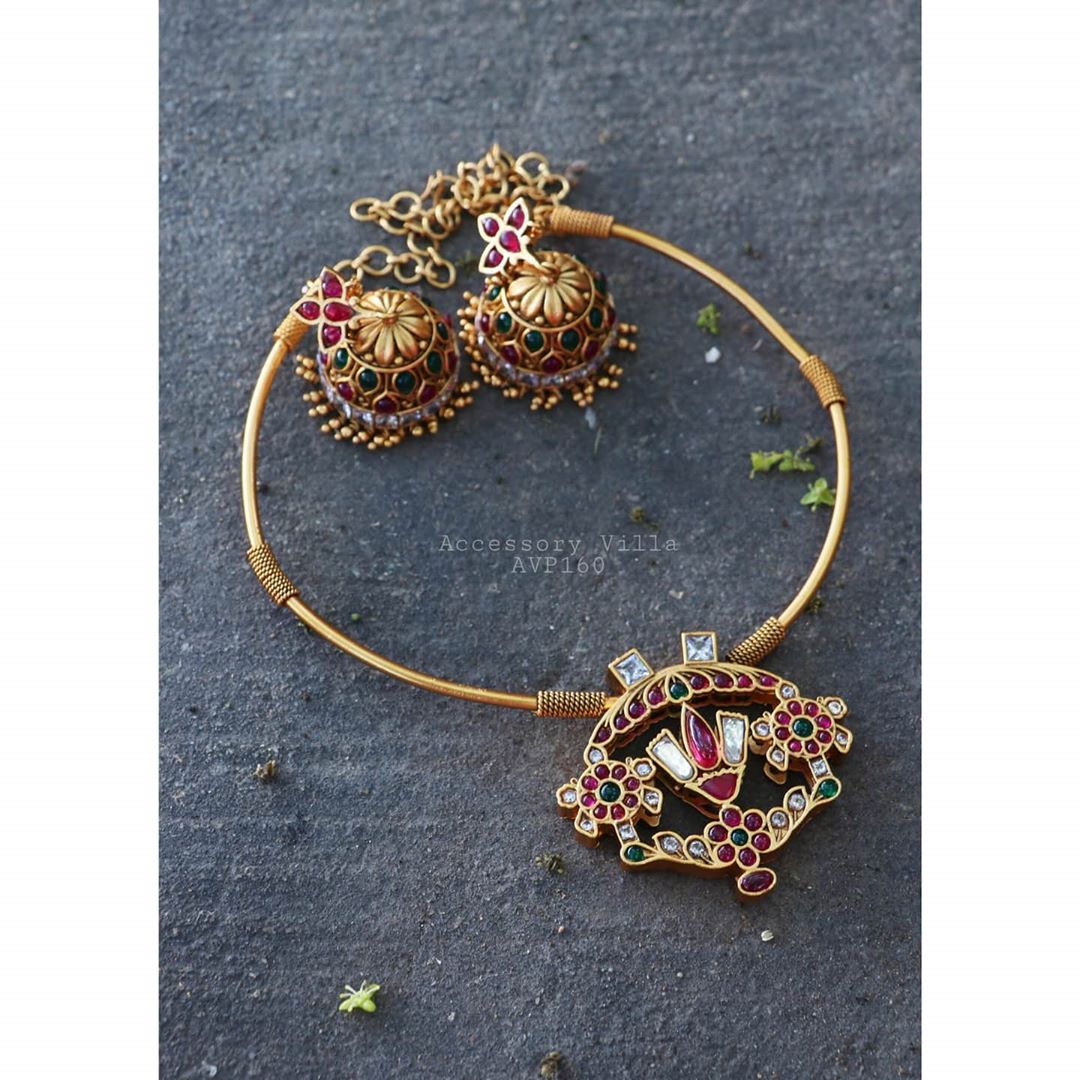 Hope you like all the traditional South Indian necklace sets featured above. Below are the brand links from where you can buy these necklaces.
Brand Links:
Emblish: Shop Now!!
Aarvee Chennai: Shop Now!!
Accessory Villa: Shop Now!!
Nakshatra Chennai: Shop Now!!