Women really have some deep connection with bangles. In Indian culture, bangles are an important part of a married woman lives. Bangles represents a women being married. Although its not that only married woman wears this piece of jewellery, even young girls love to flaunt their bangle fashion on special occasion. Traditional antique bangles or kadas are everyone's favorite. In this blog post we have featured some of the best gold antique bangles designs.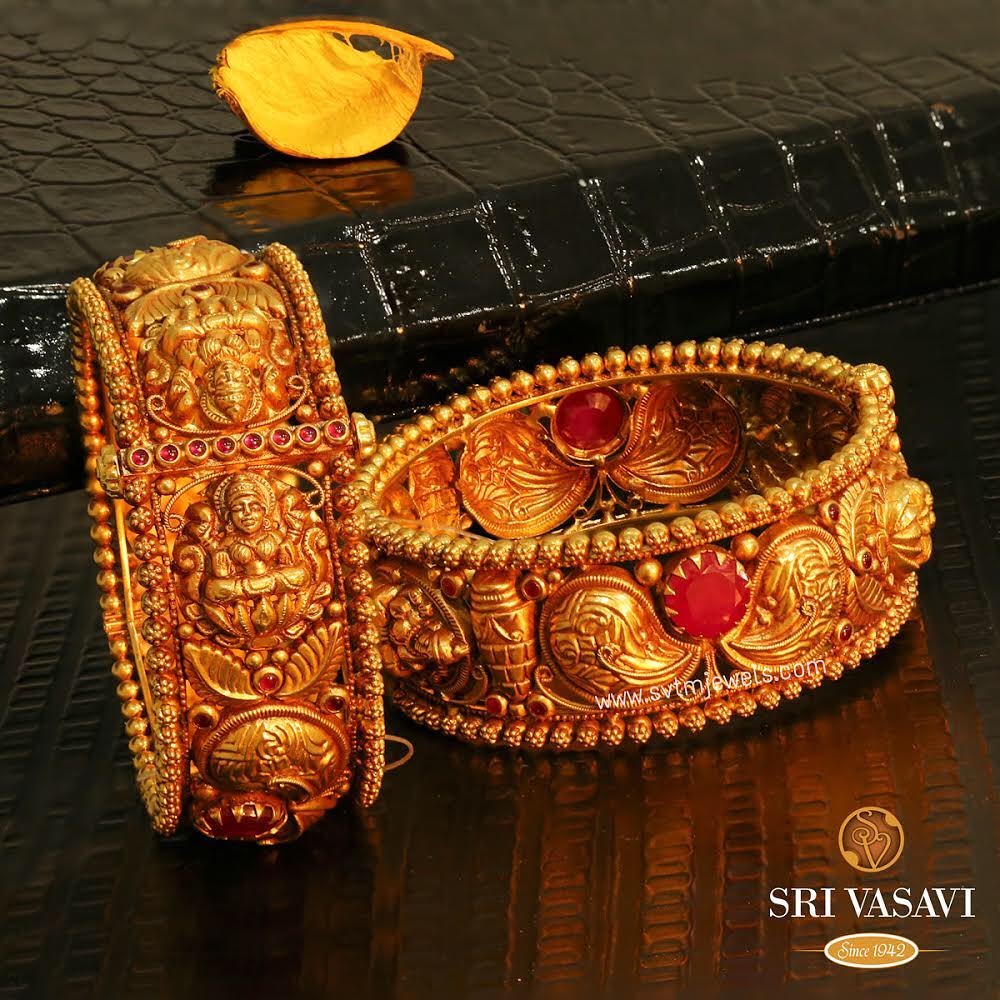 If we talk about the antique designs then temple jewellery certainly tops the list. Temple bangle designs having figures of goddess lakshmi or lord Rama or Ganesha are quite popular in South India. The beauty of gold bangles are enhanced even further when they are decorated with beautiful colored stones or semiprecious stones.
Ancient cravings are mostly found in the gold antique bangles designs. Most of the below featured gold bangles have screw opening and can be worn as a single piece in one hand as a bracelet. All the below featured gold bangles designs are by the brand Sri Vasavi Thanga Maaligai. This brand have the finest craftsmanship in South India and have been delivering breathtaking designs since 1942. Let's have a look at some of their best selling designs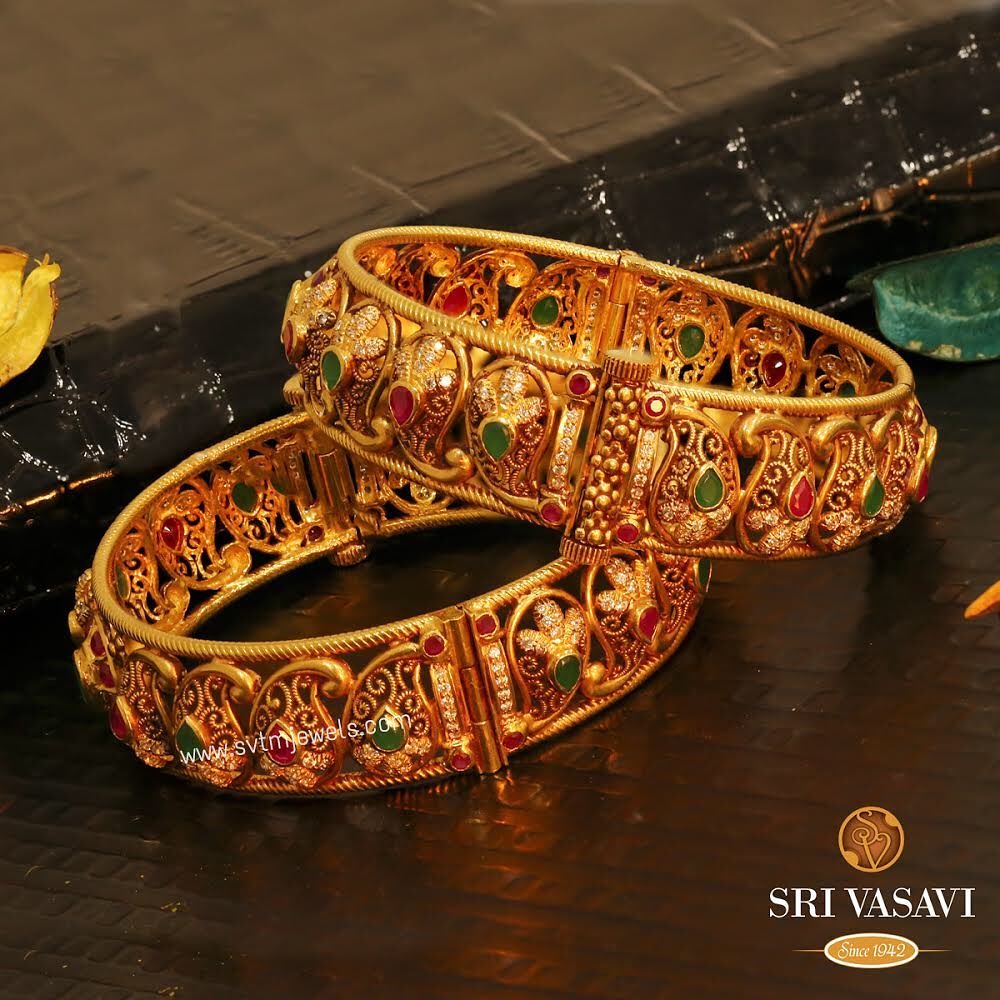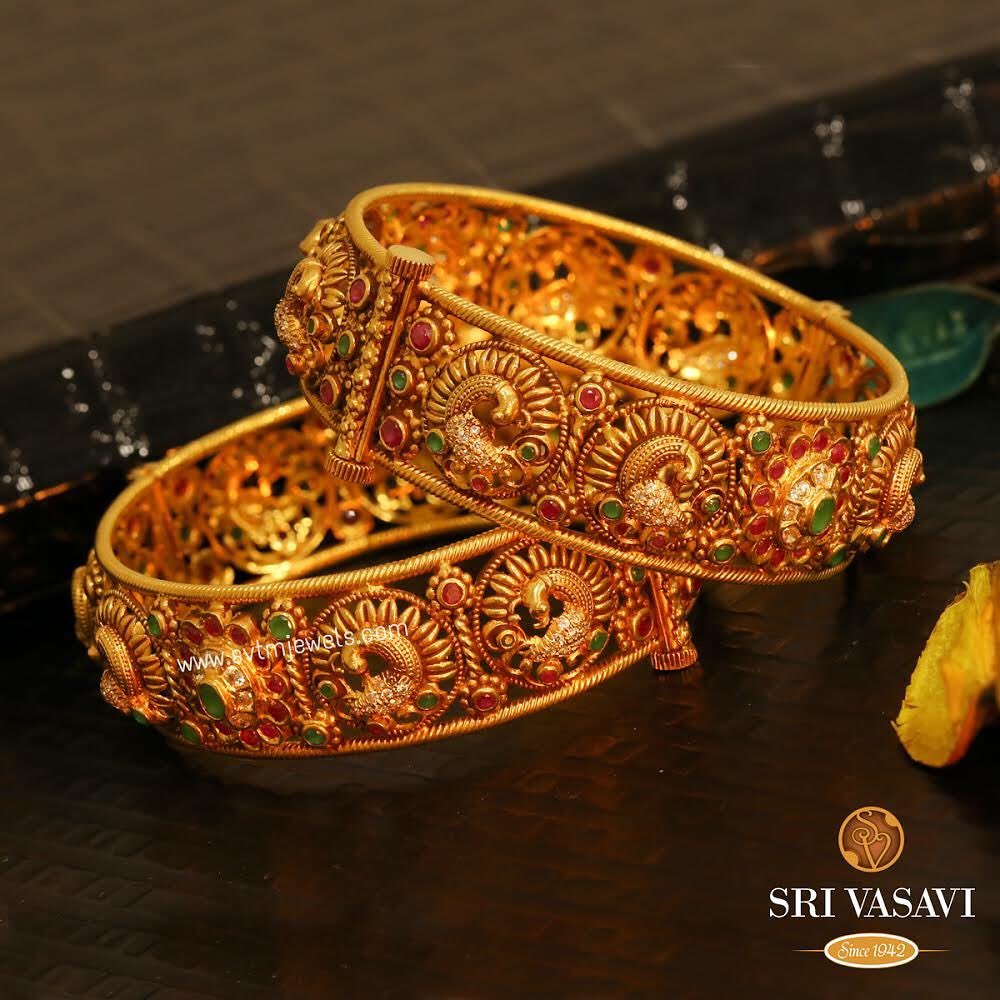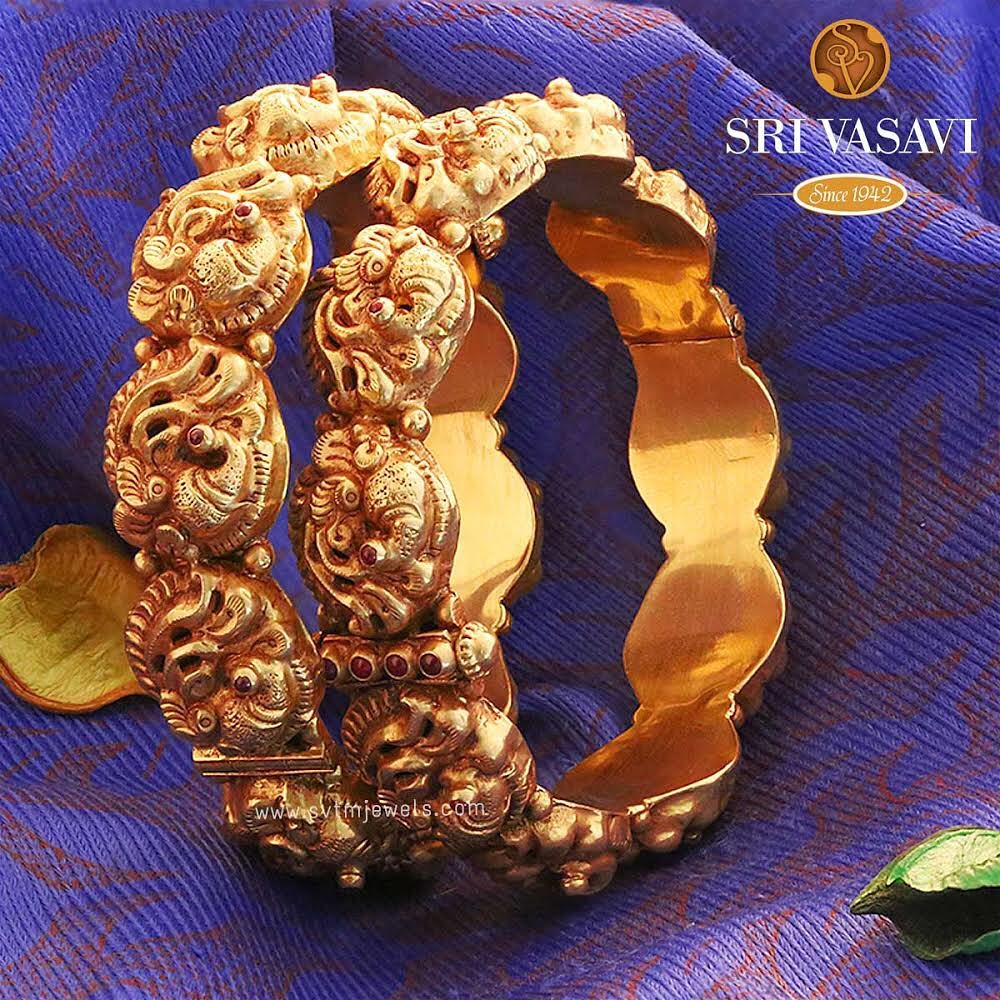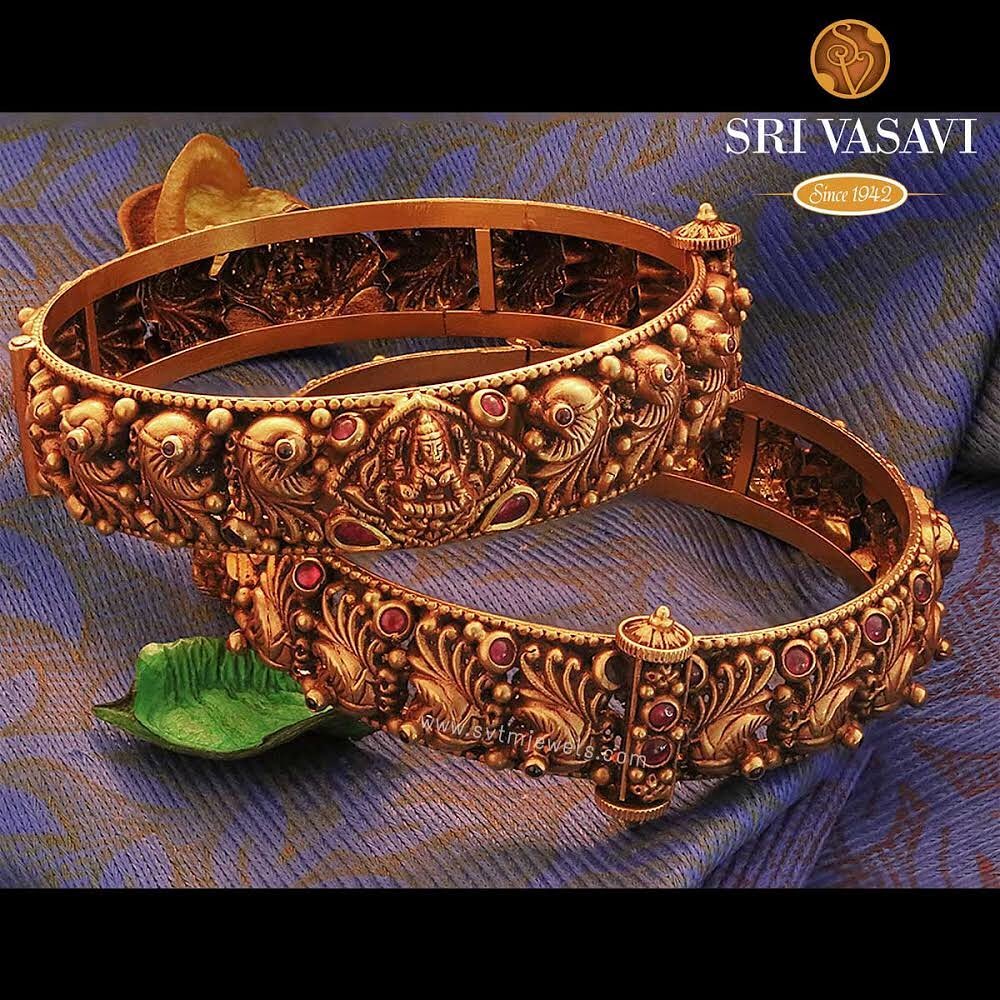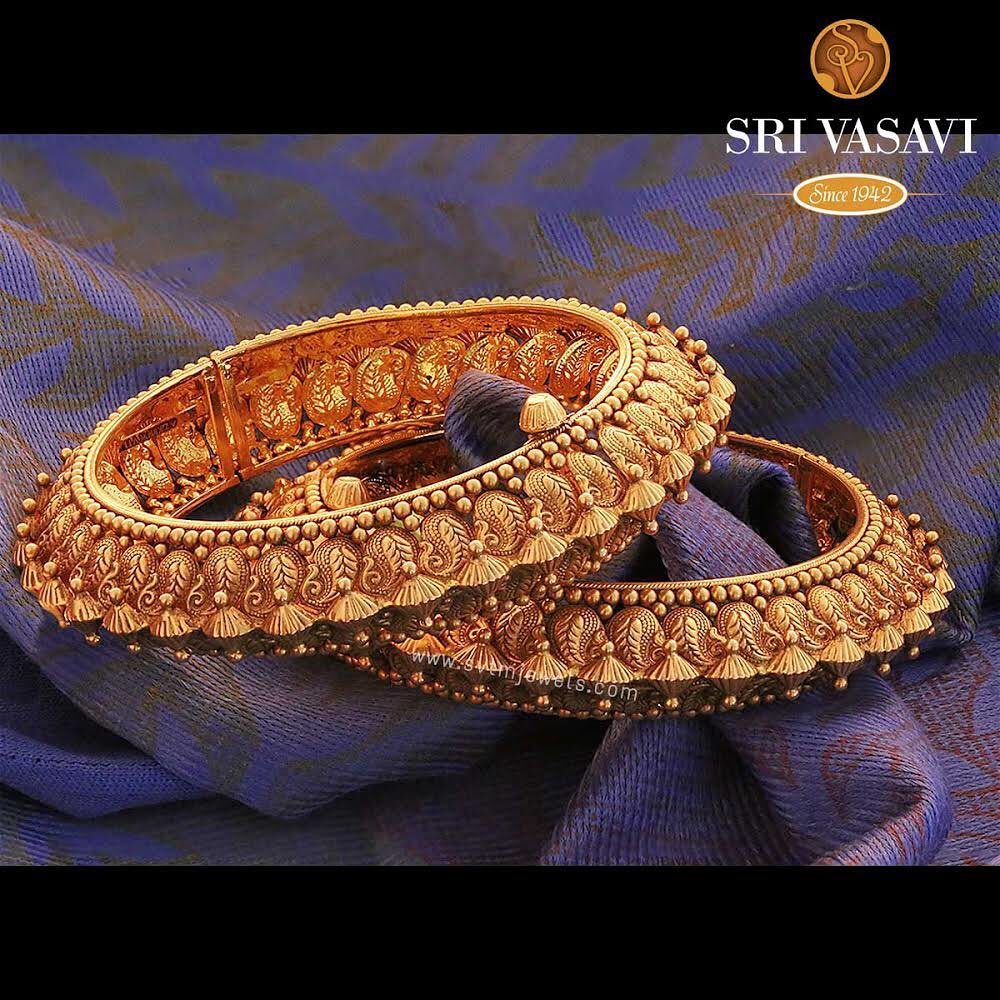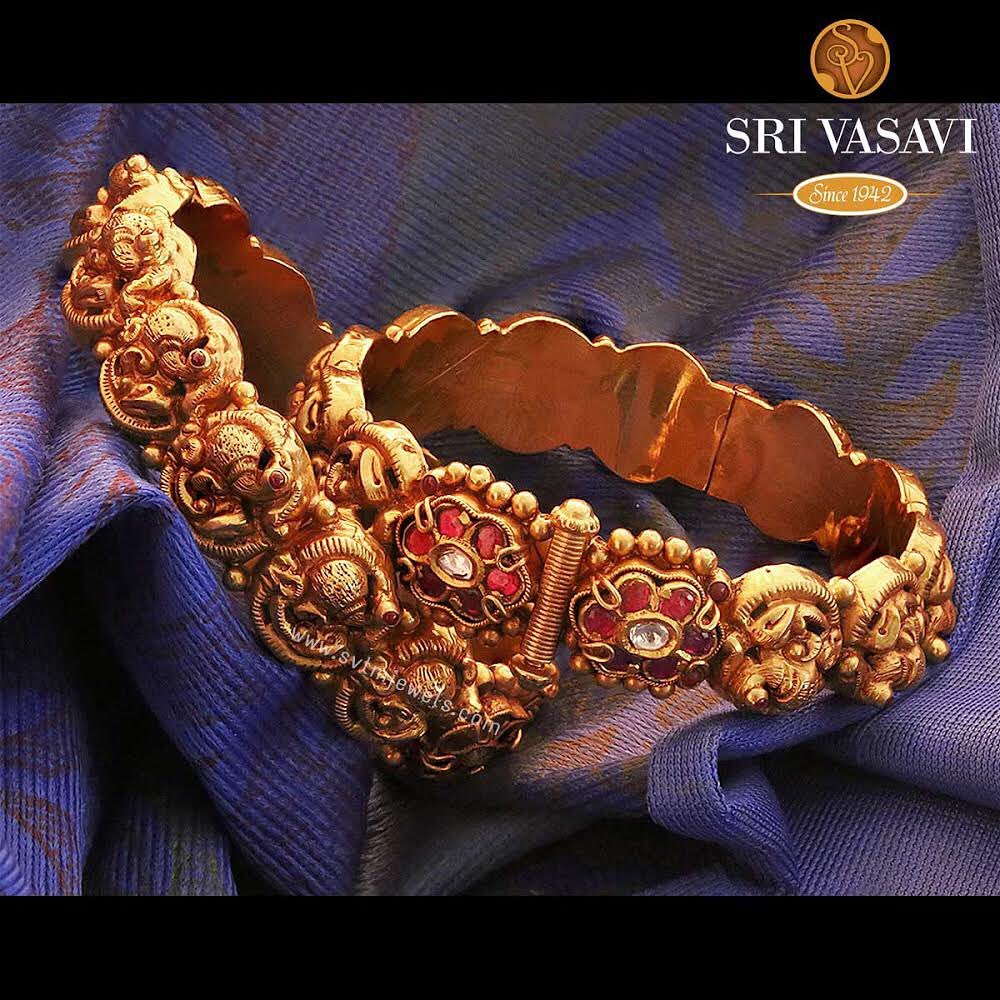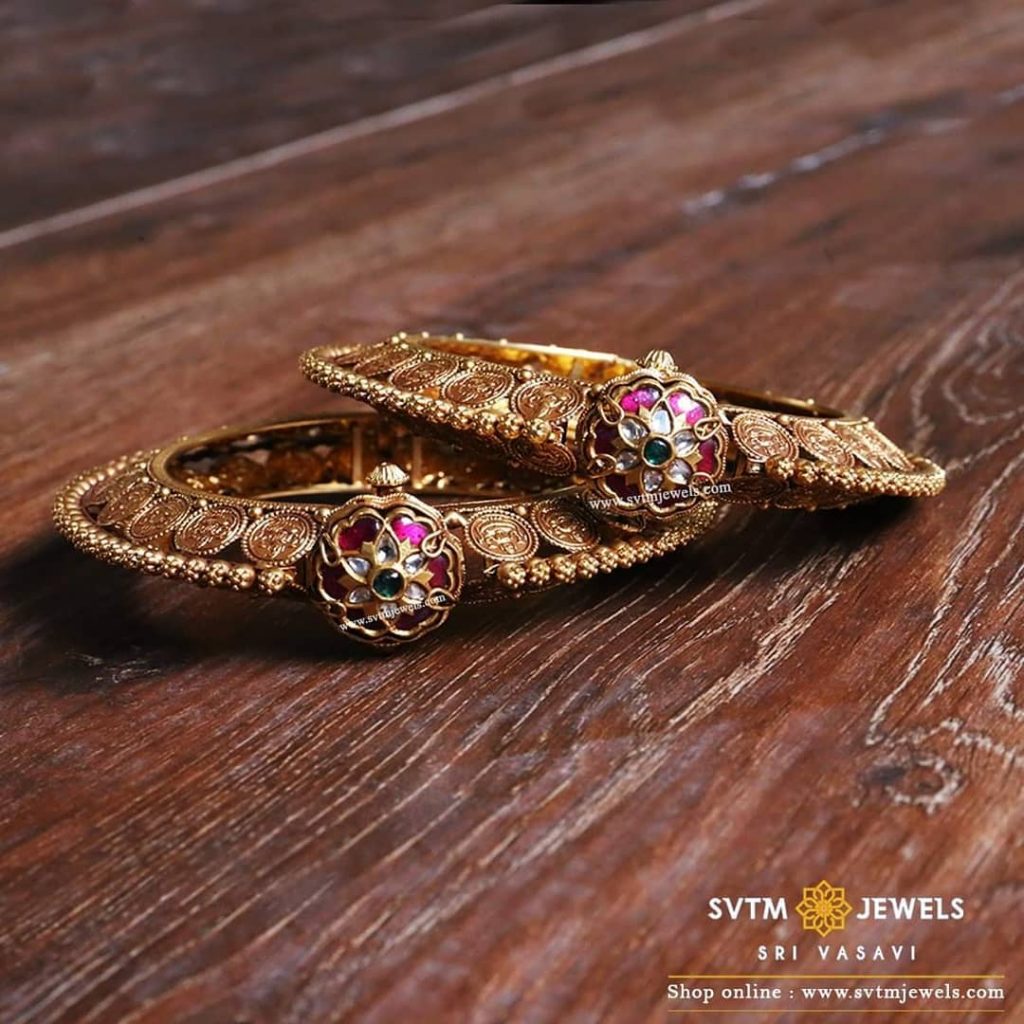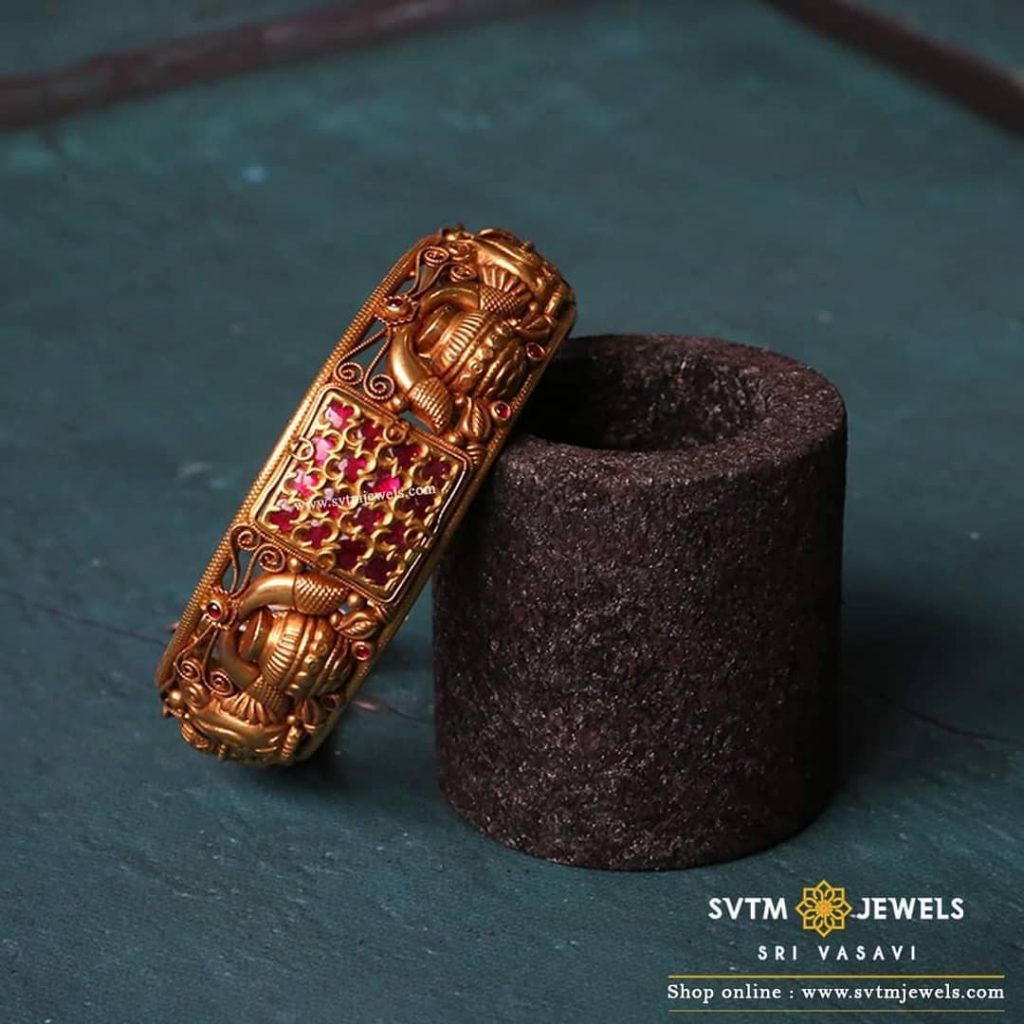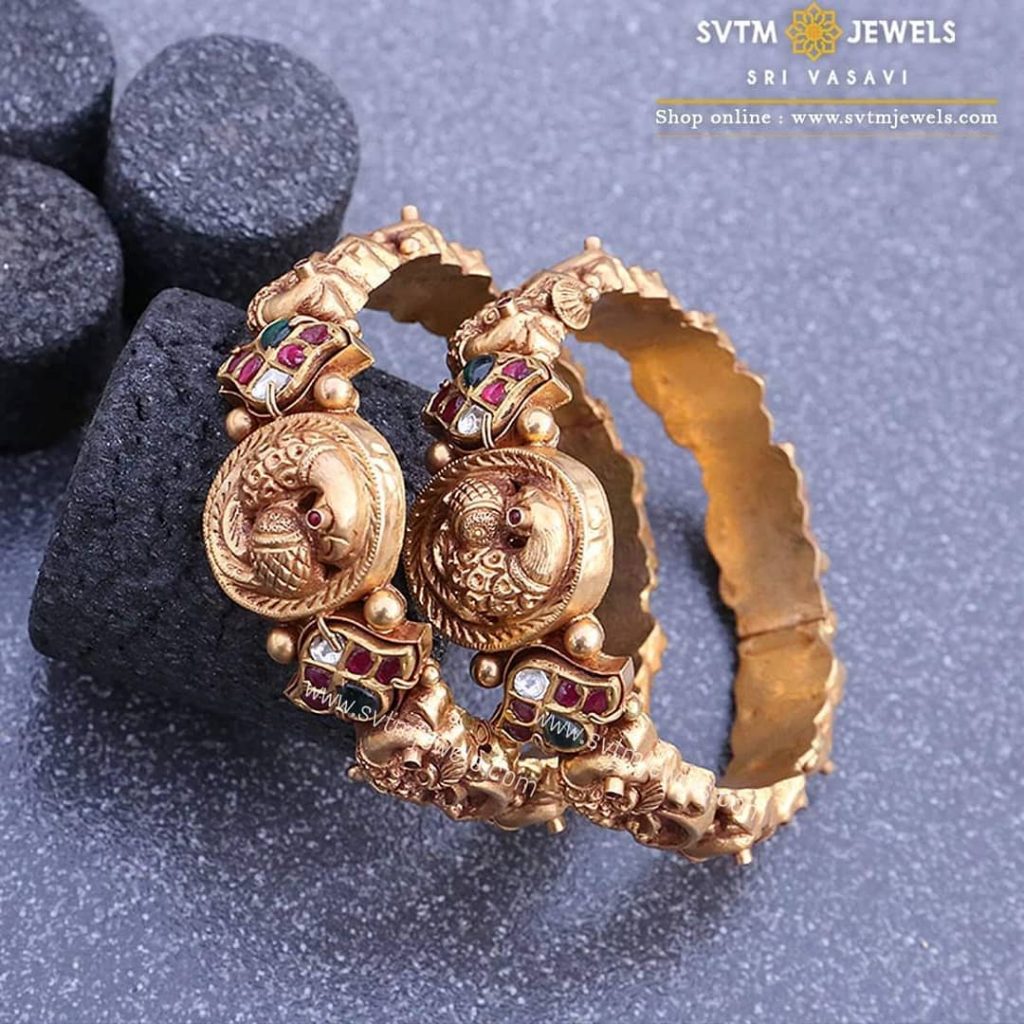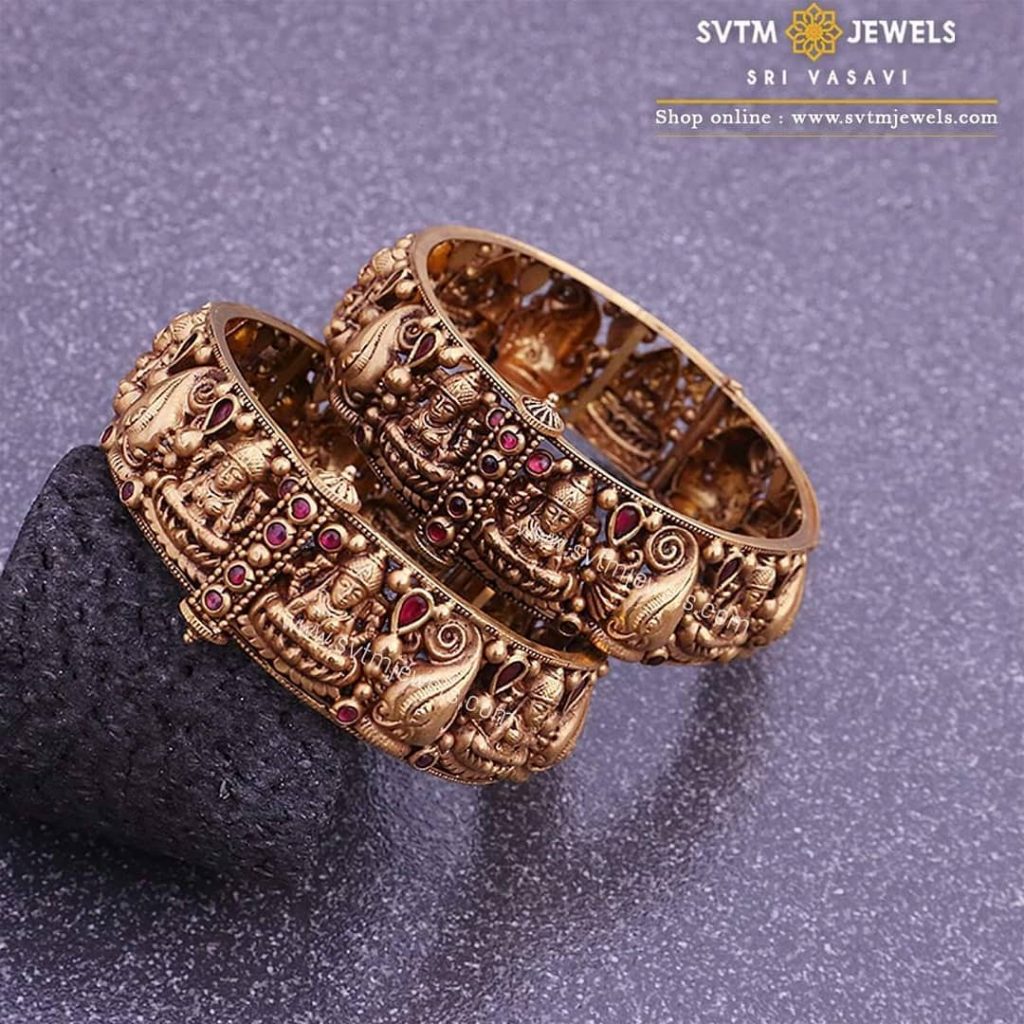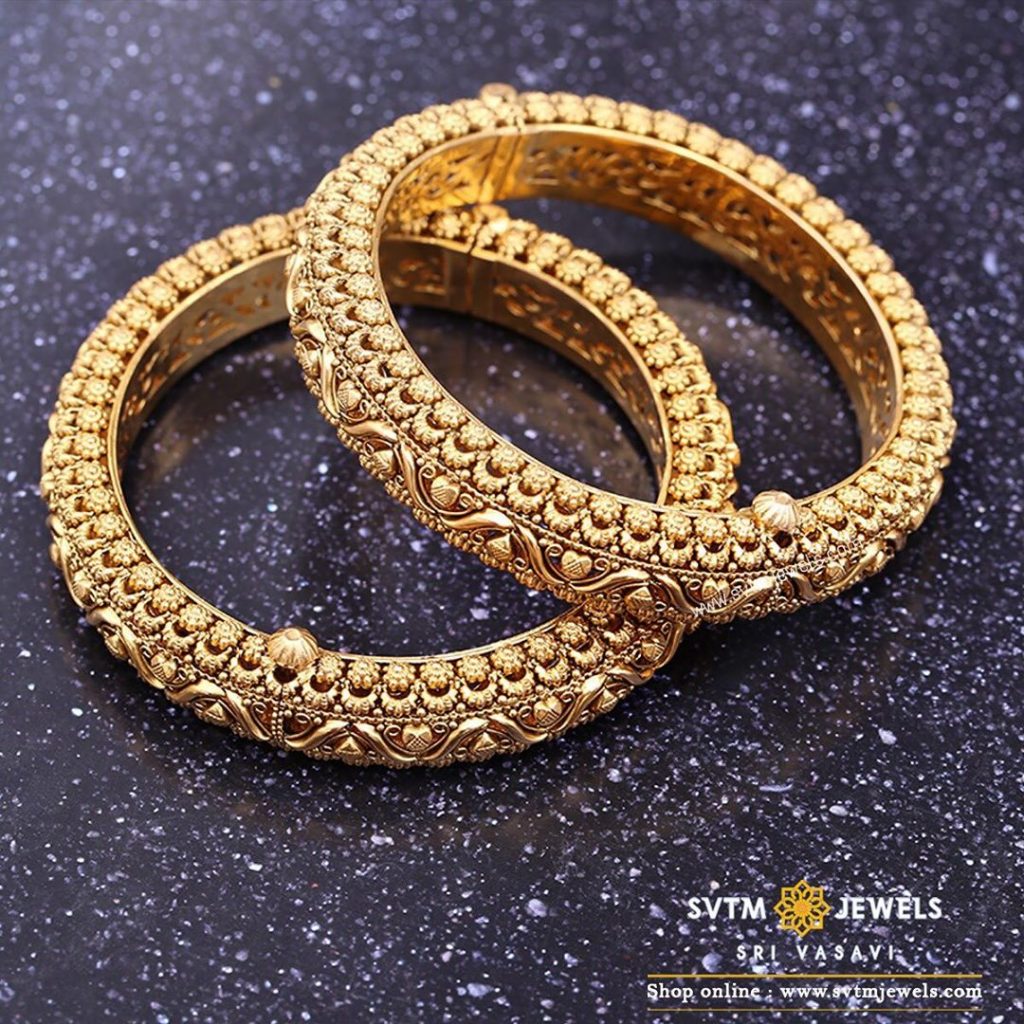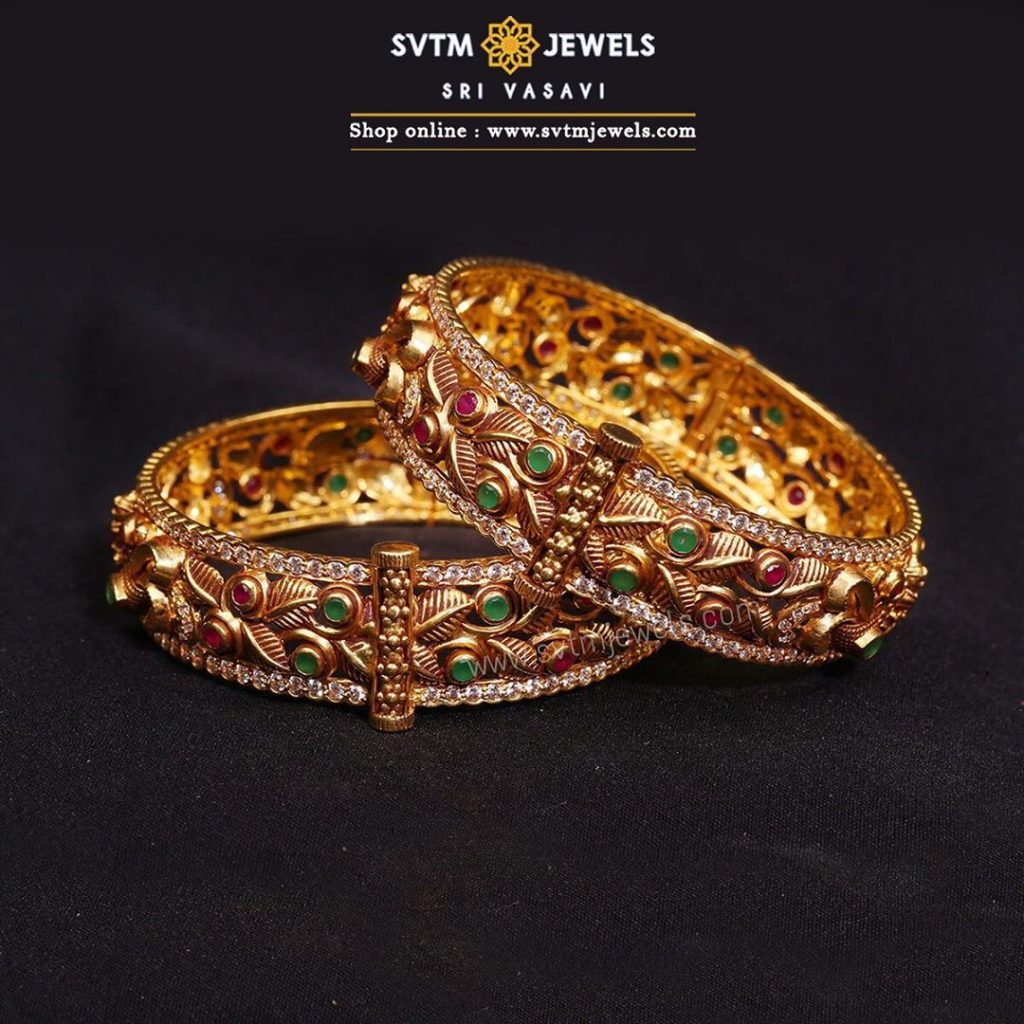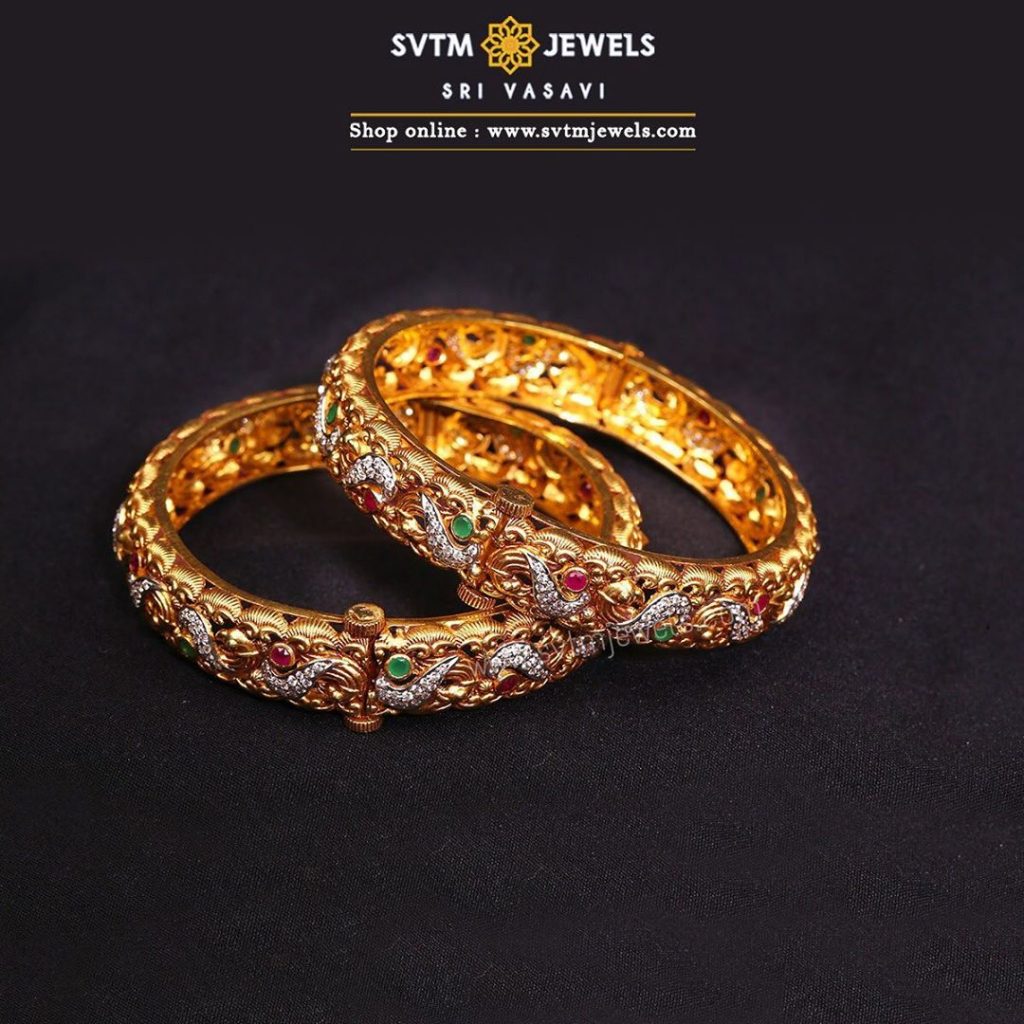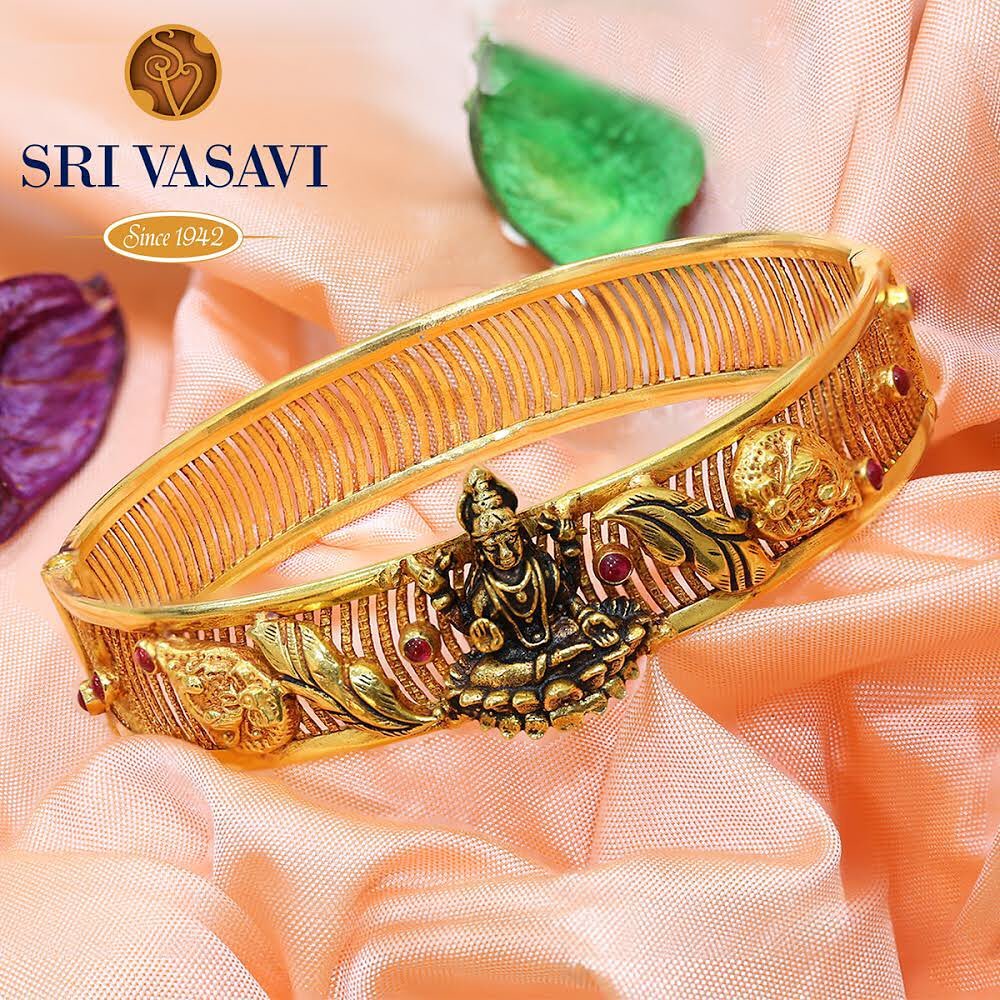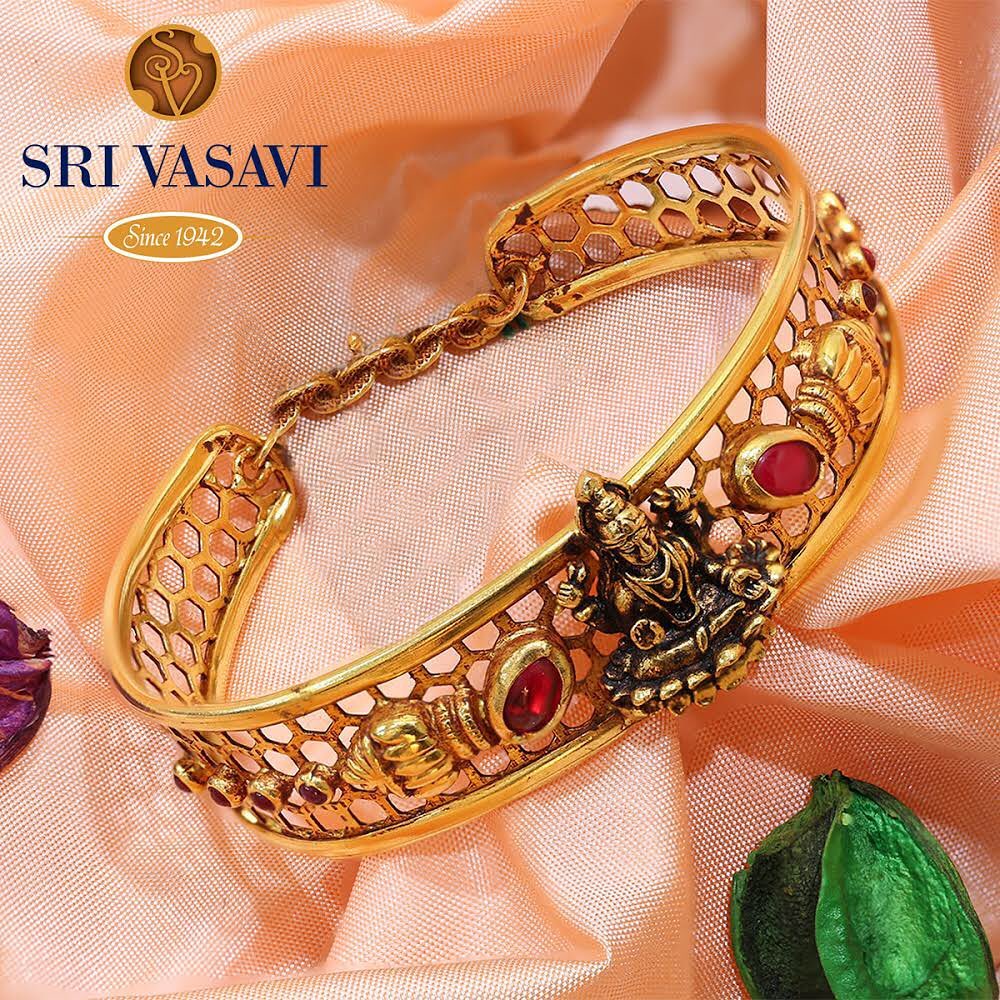 Did you like the above presented antique gold bangles designs?? If you like them and wish to buy any of these then click here to buy!!
Also Read:
This Brand Has The Most Beautiful South Indian Bangles Designs
20 Traditional Gold Plated Bangles