Gold plated pure silver necklace designs are so attractive that one can't take their eyes off from them. Infact the designs are even better than the gold ones. This is the reason why most of the women still prefer these kind of jewelry more that the gold ones. Other reason is also the fact that these type of jewellery pieces are pretty budget friendly and thus women love buying different designs for different occasions. In this blog post we have showcased some of the best collection of gold plated jewelry designs that you will love.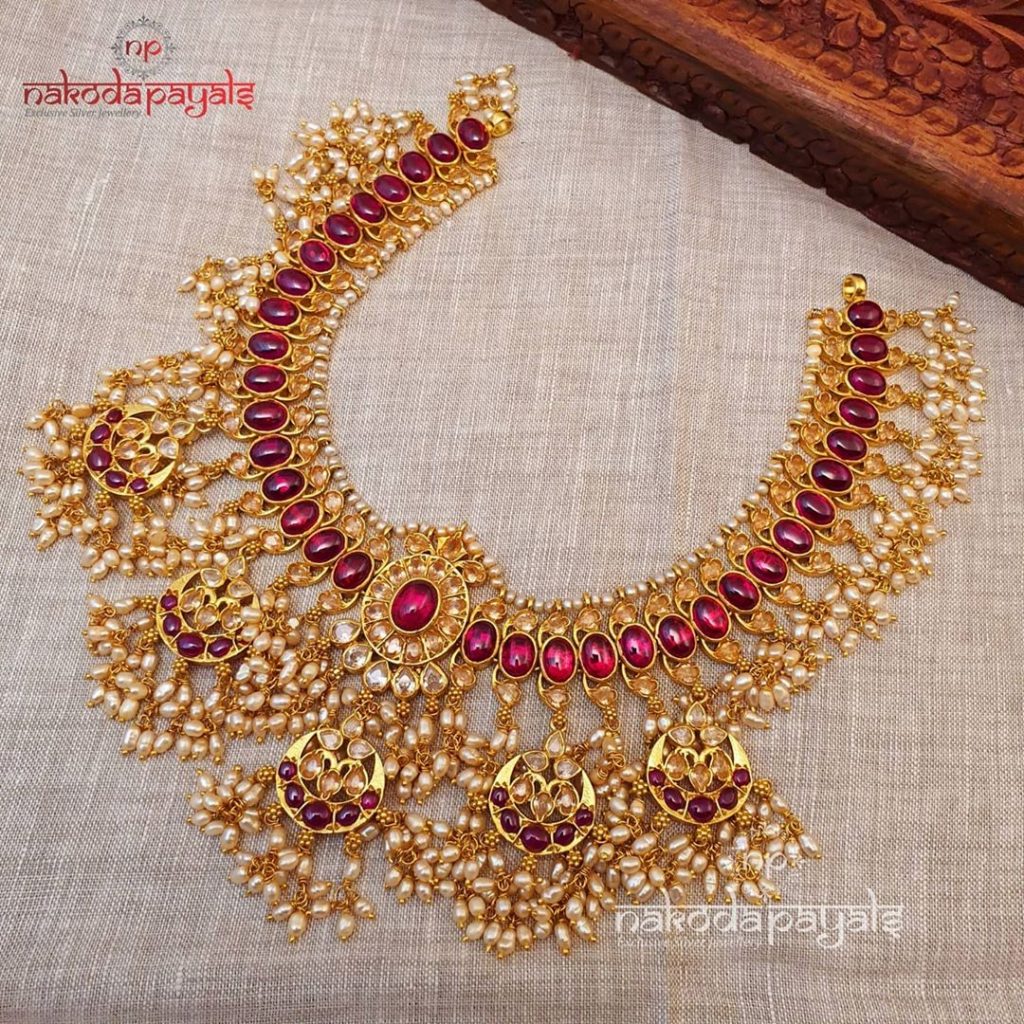 As the name suggests, in these type of silver jewellery, pure 24ct or sometimes 22ct gold polish is done. This neckpieces are further studded with multicolor stones, kemp stones etc. Pearls also add on to the beauty of silver jewellery. These necklaces looks just like gold jewellery and adds on the beauty when paired up with kanjivaram or Banarasi silk sarees.
If you love to collect gold plated pure silver necklace that goes pretty well with ethnic wears then check out the below presented designs. All the below featured designs are by the brand Silver Store Nakoda Payals
.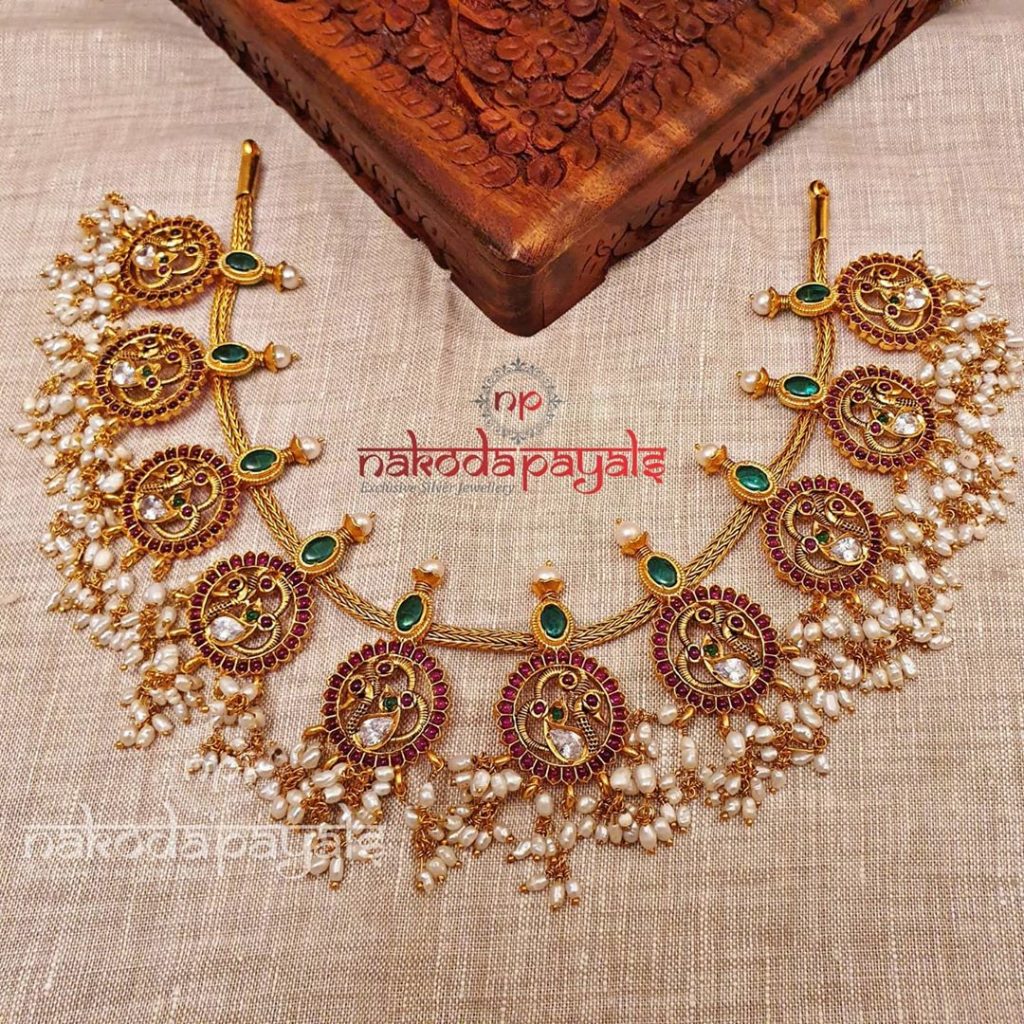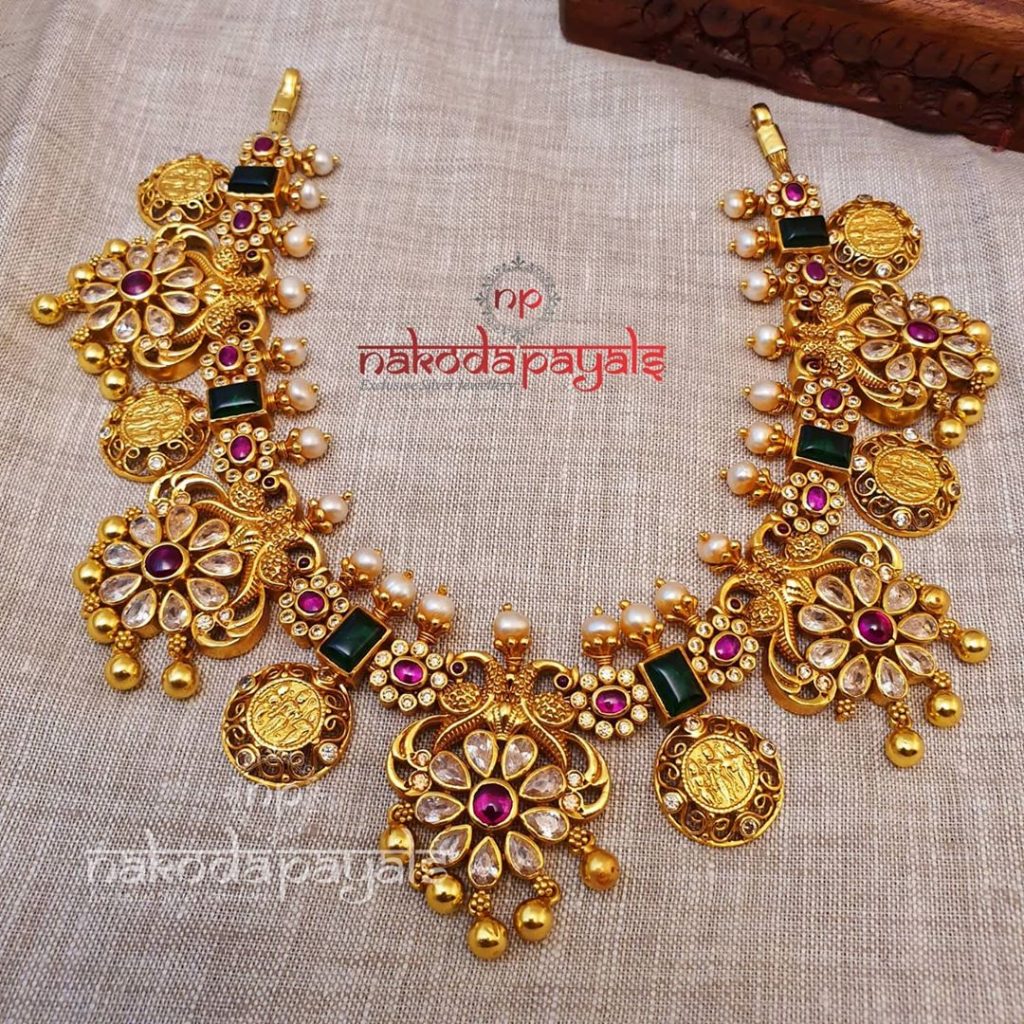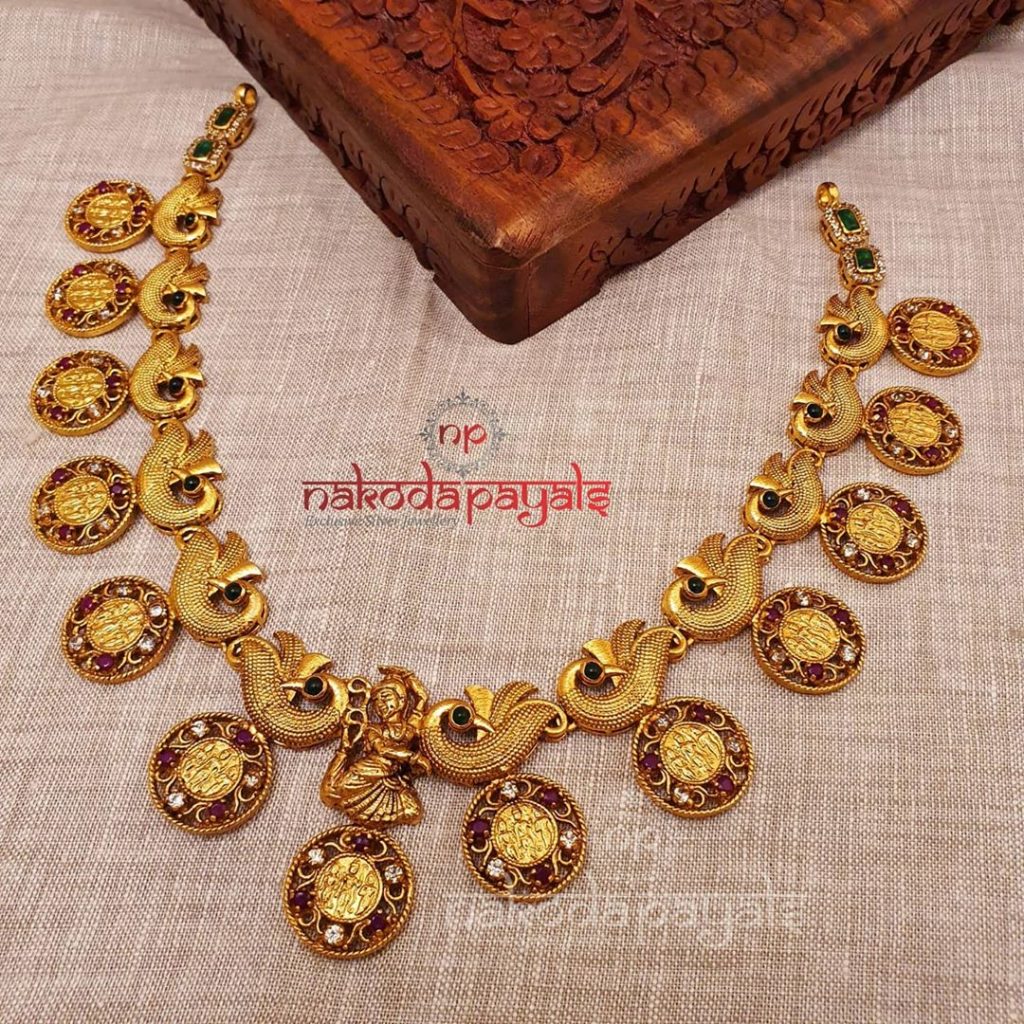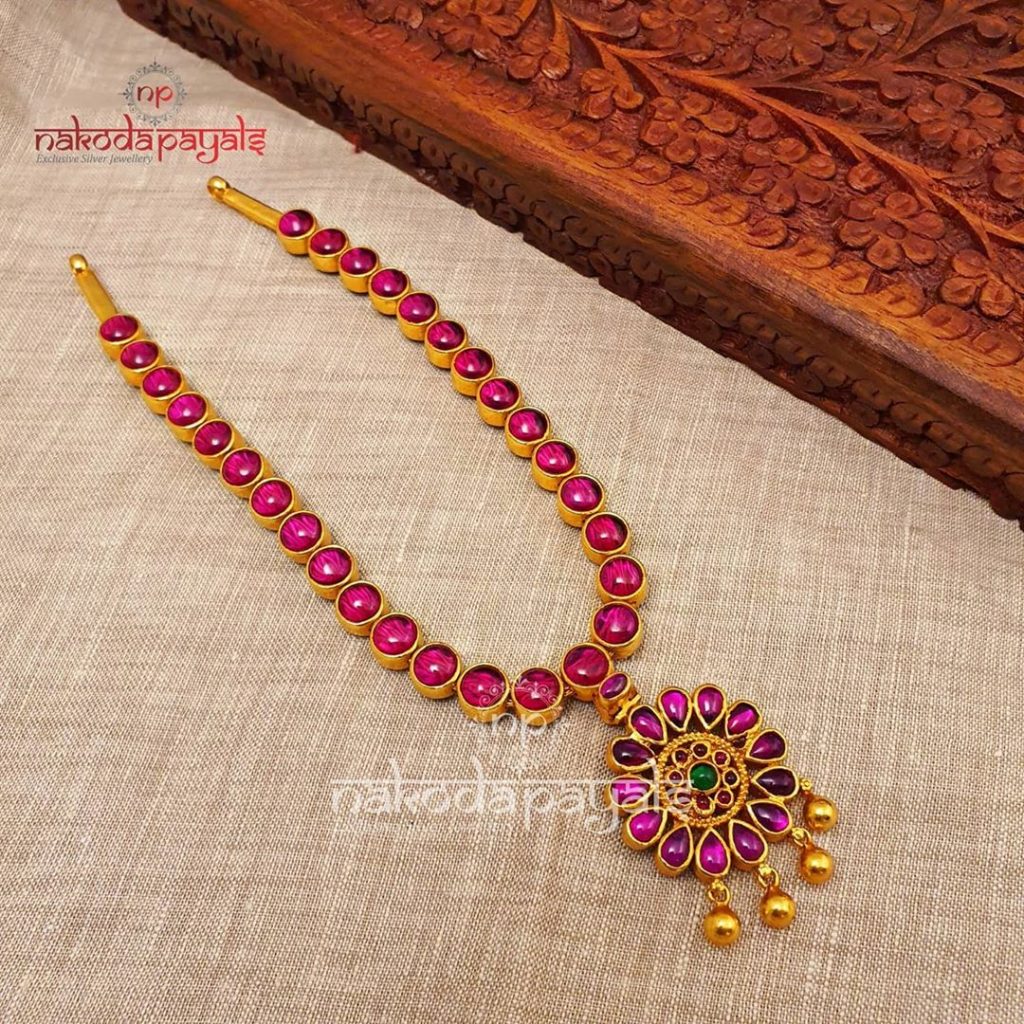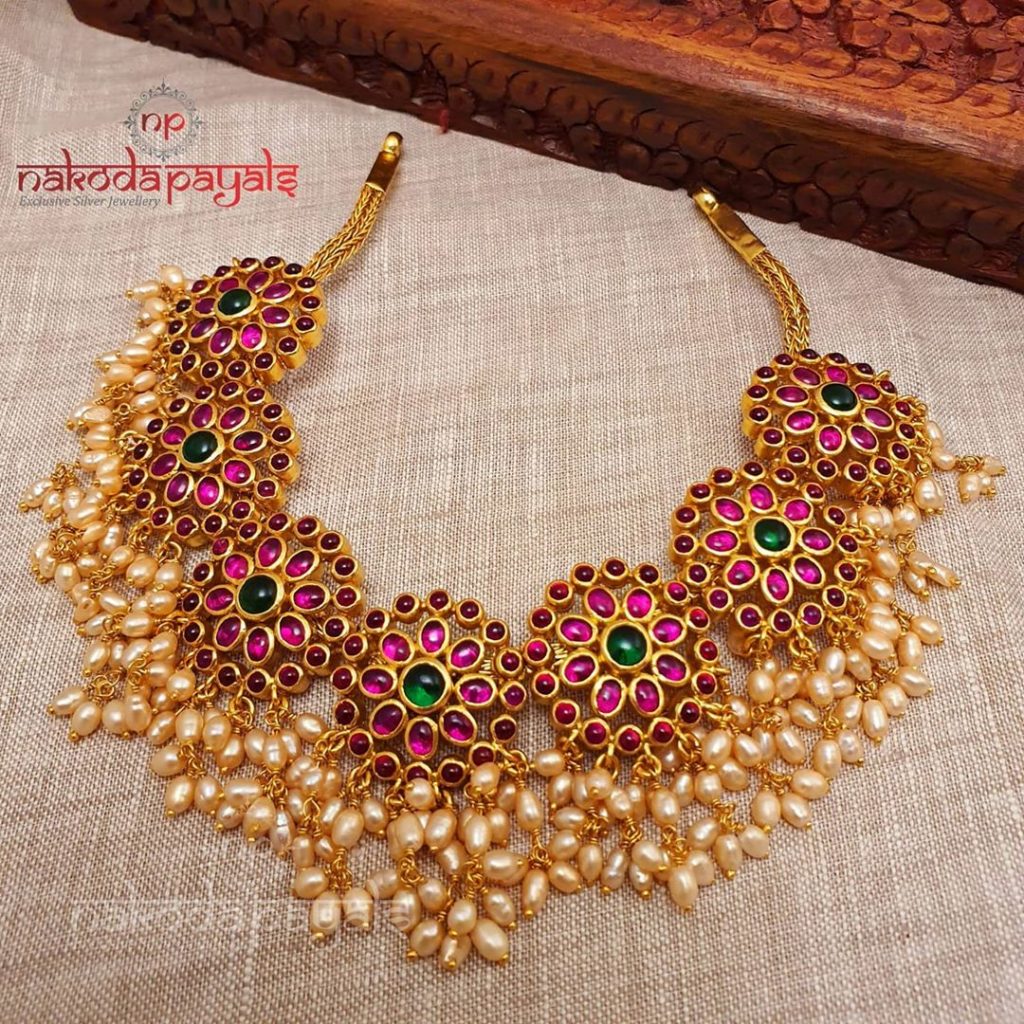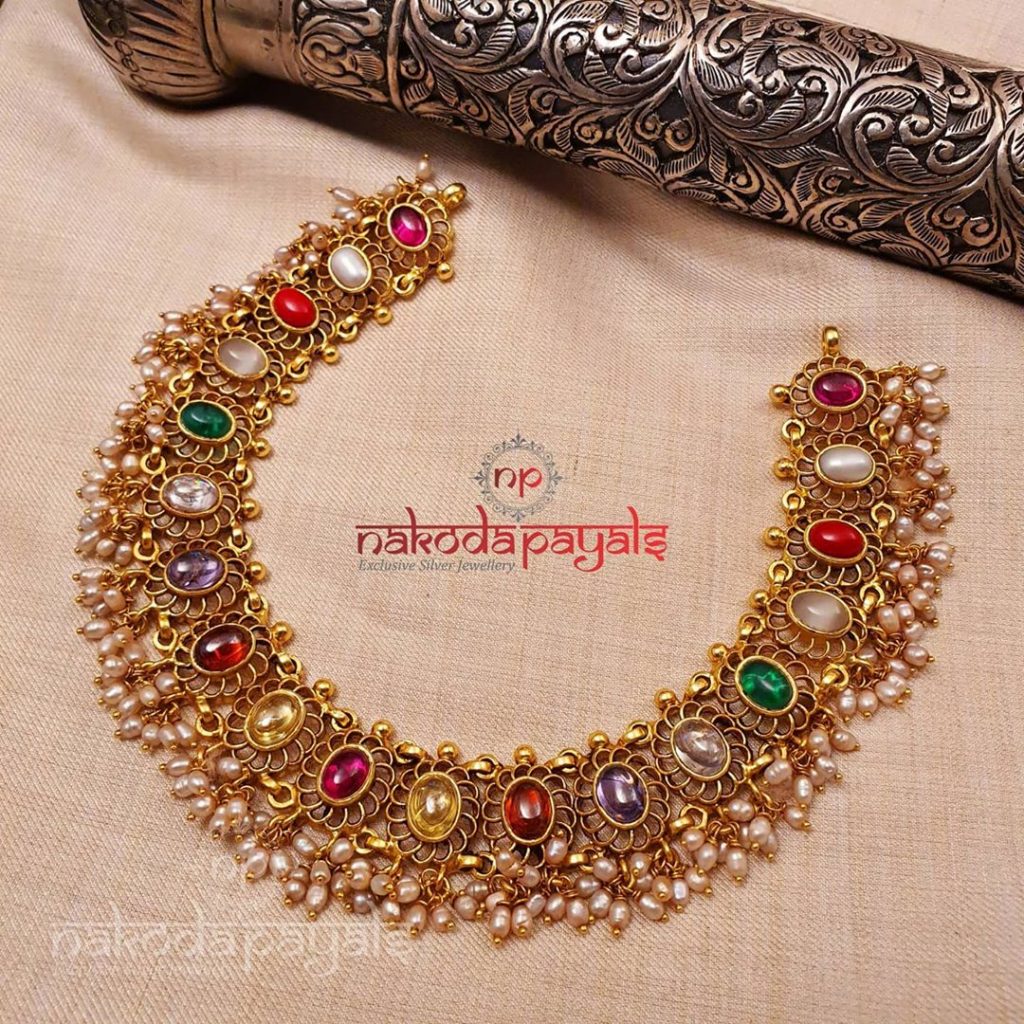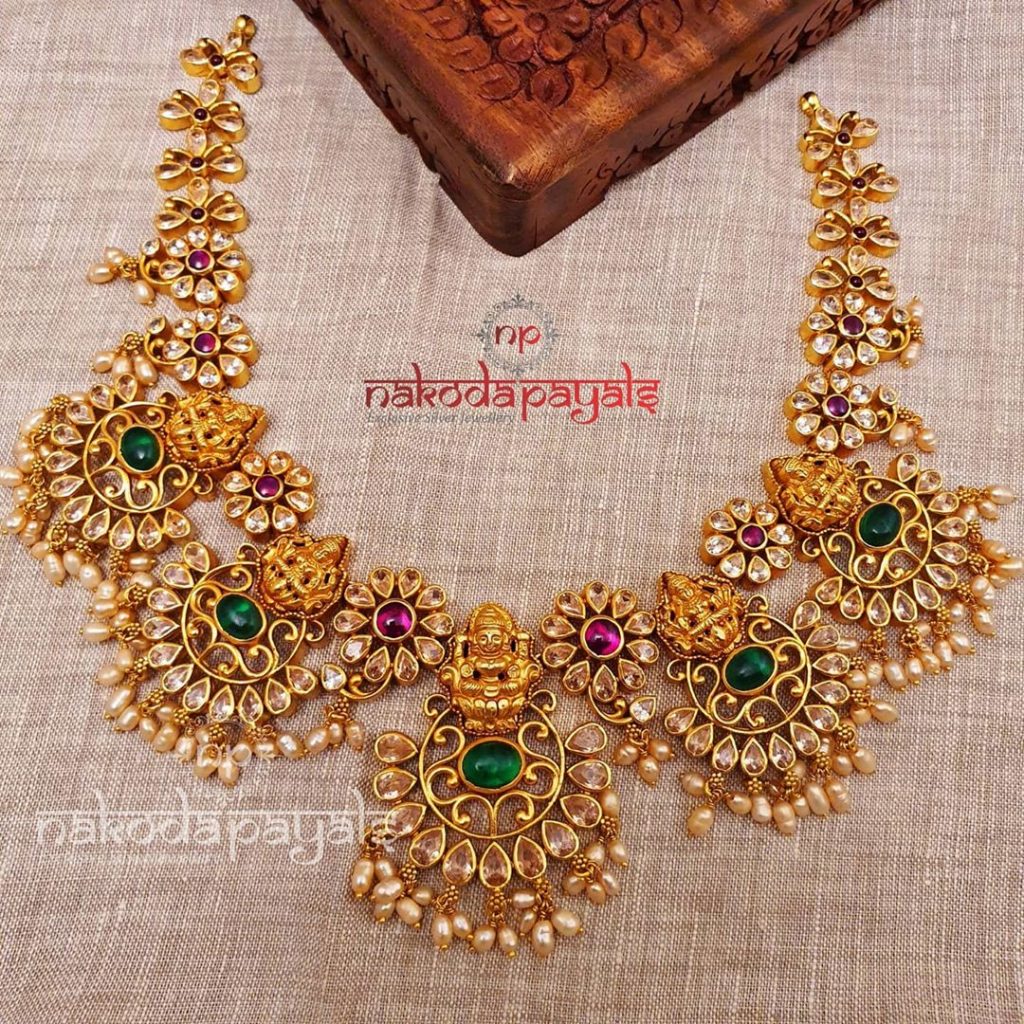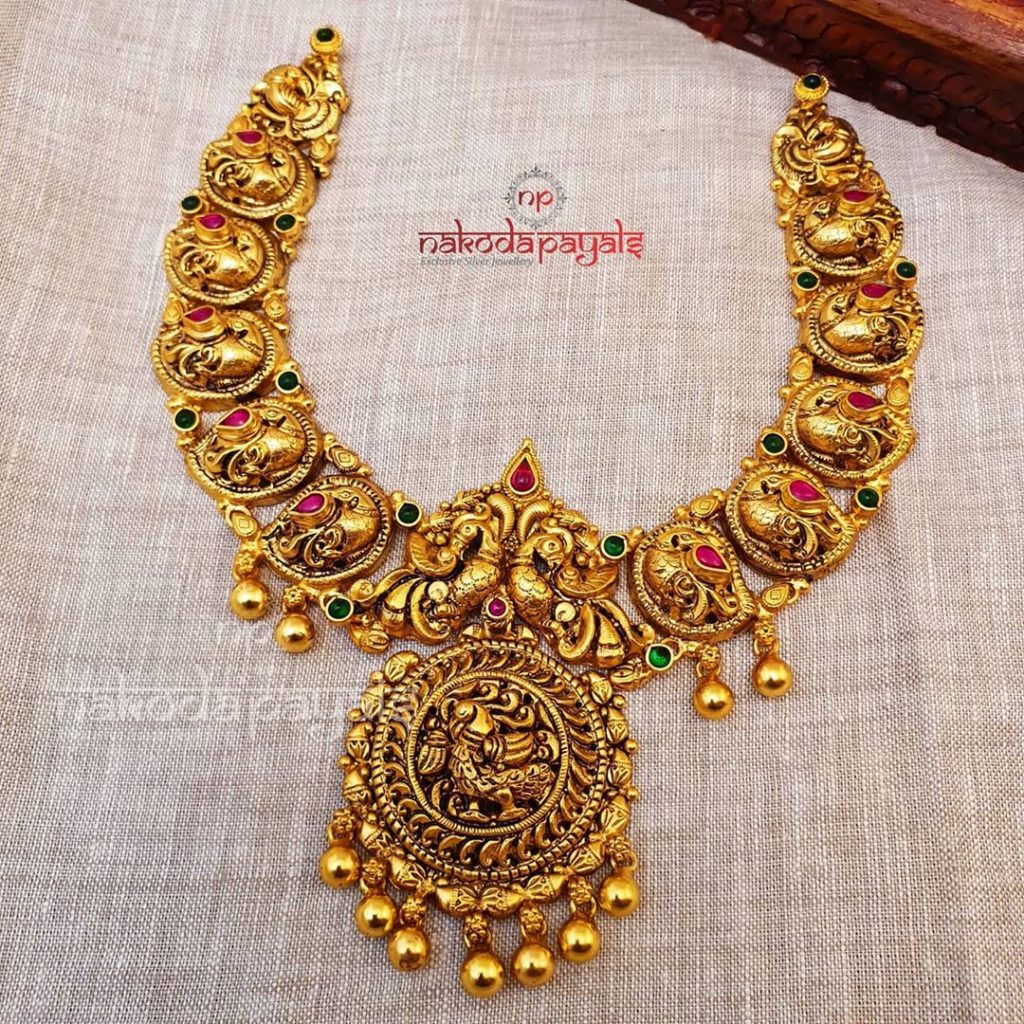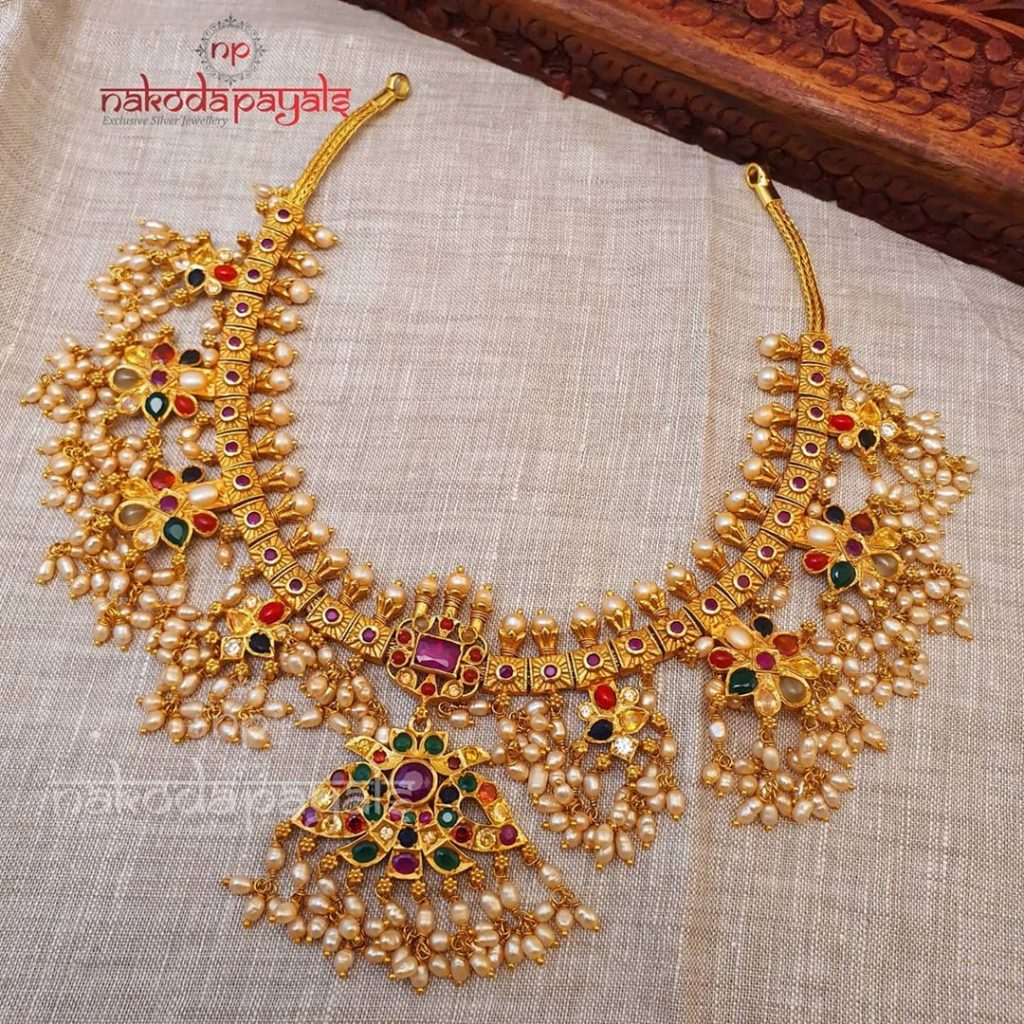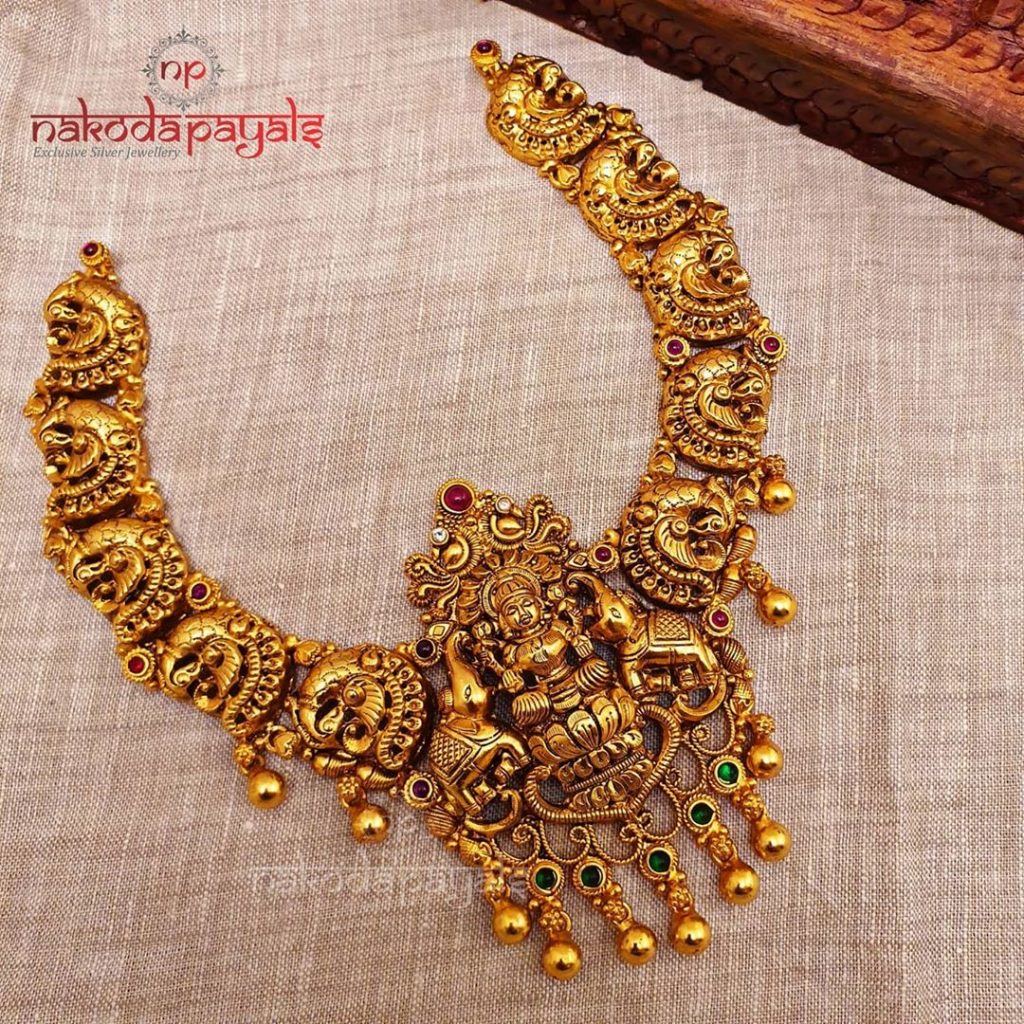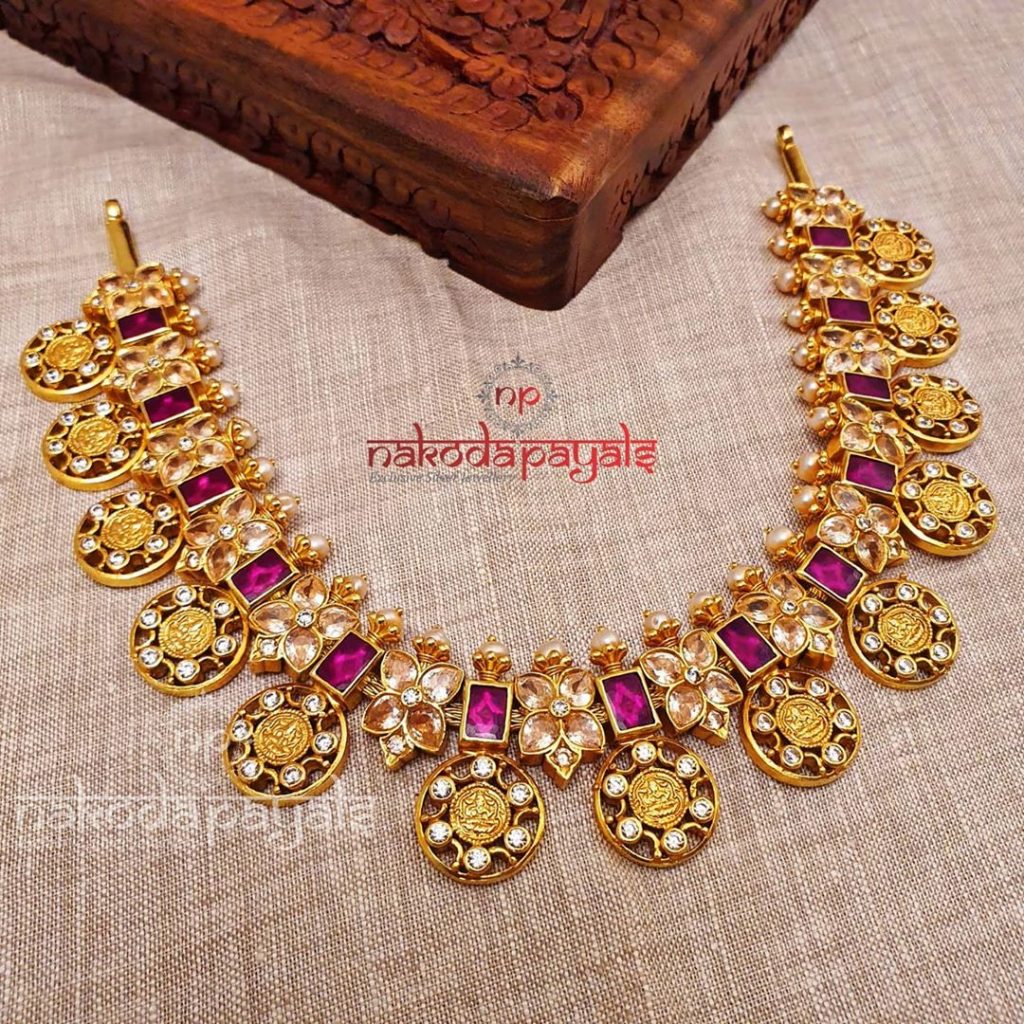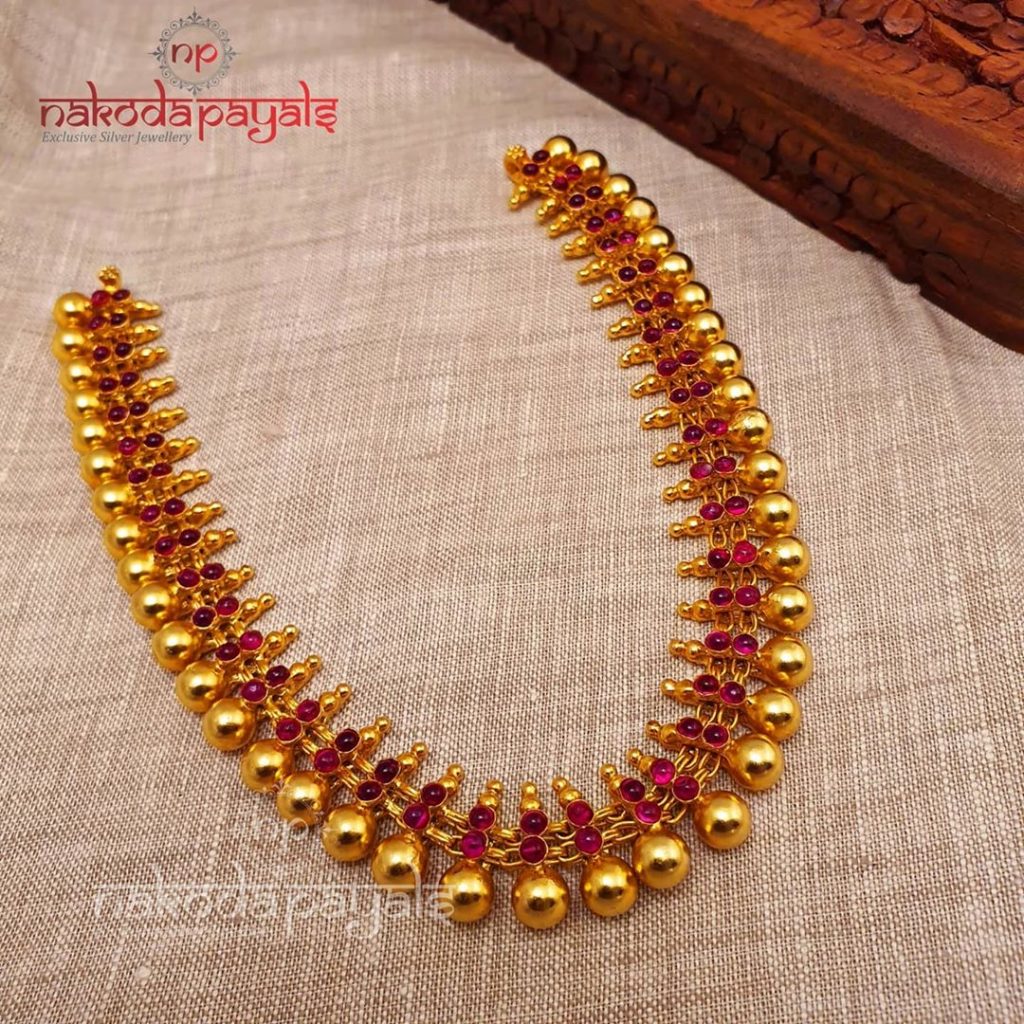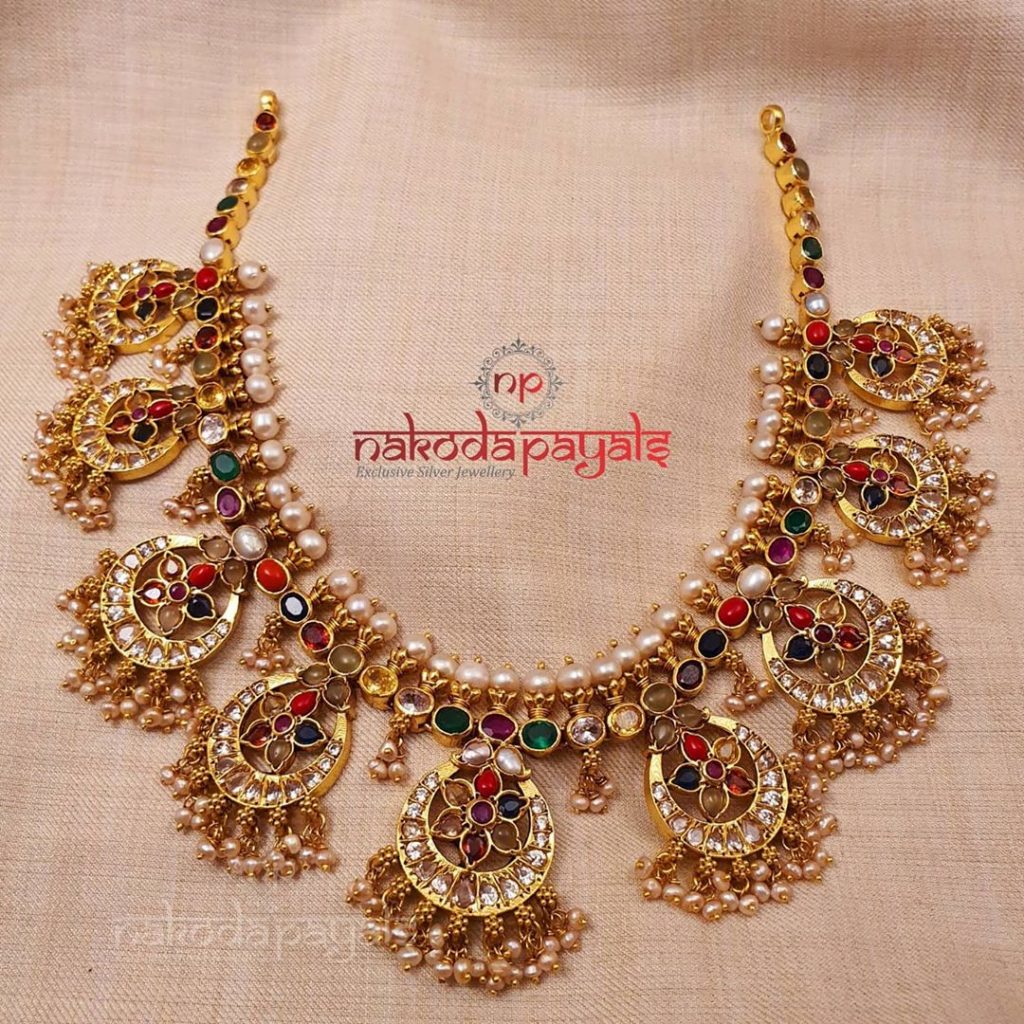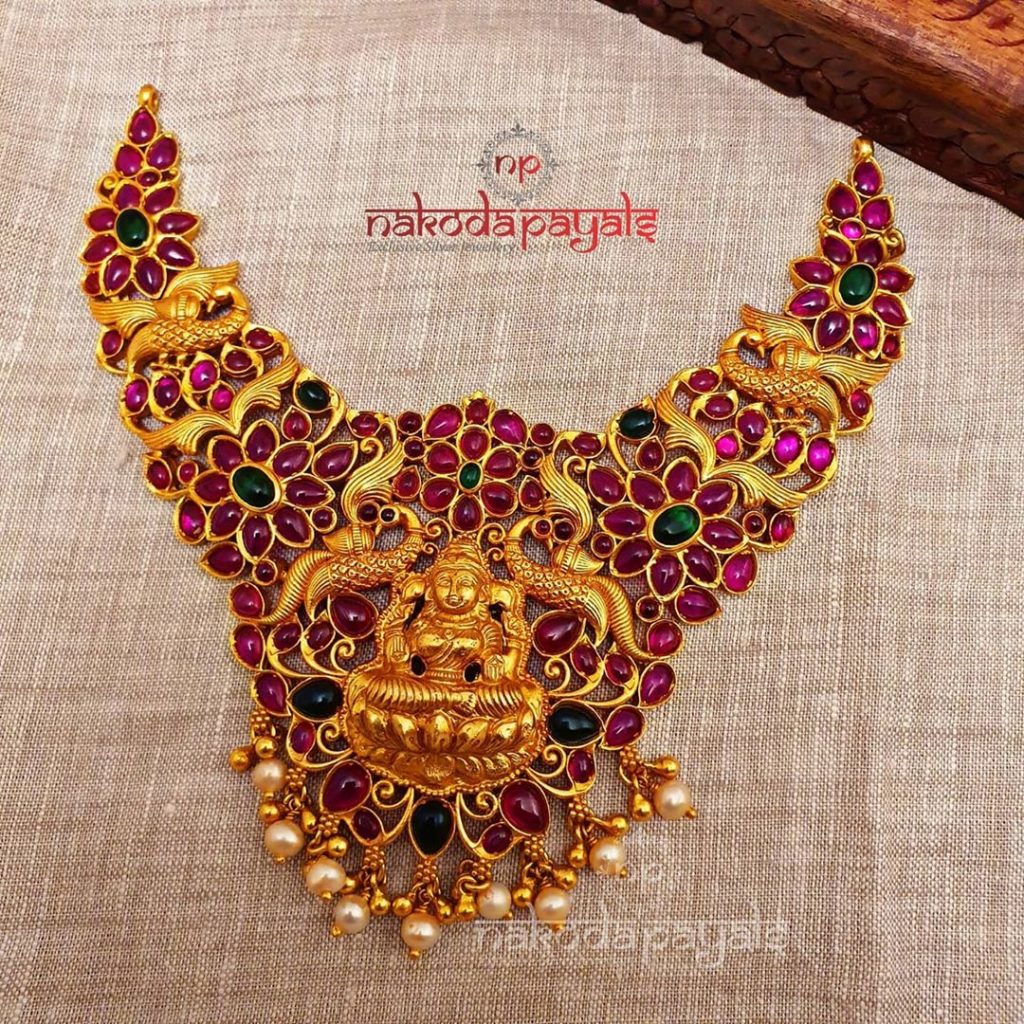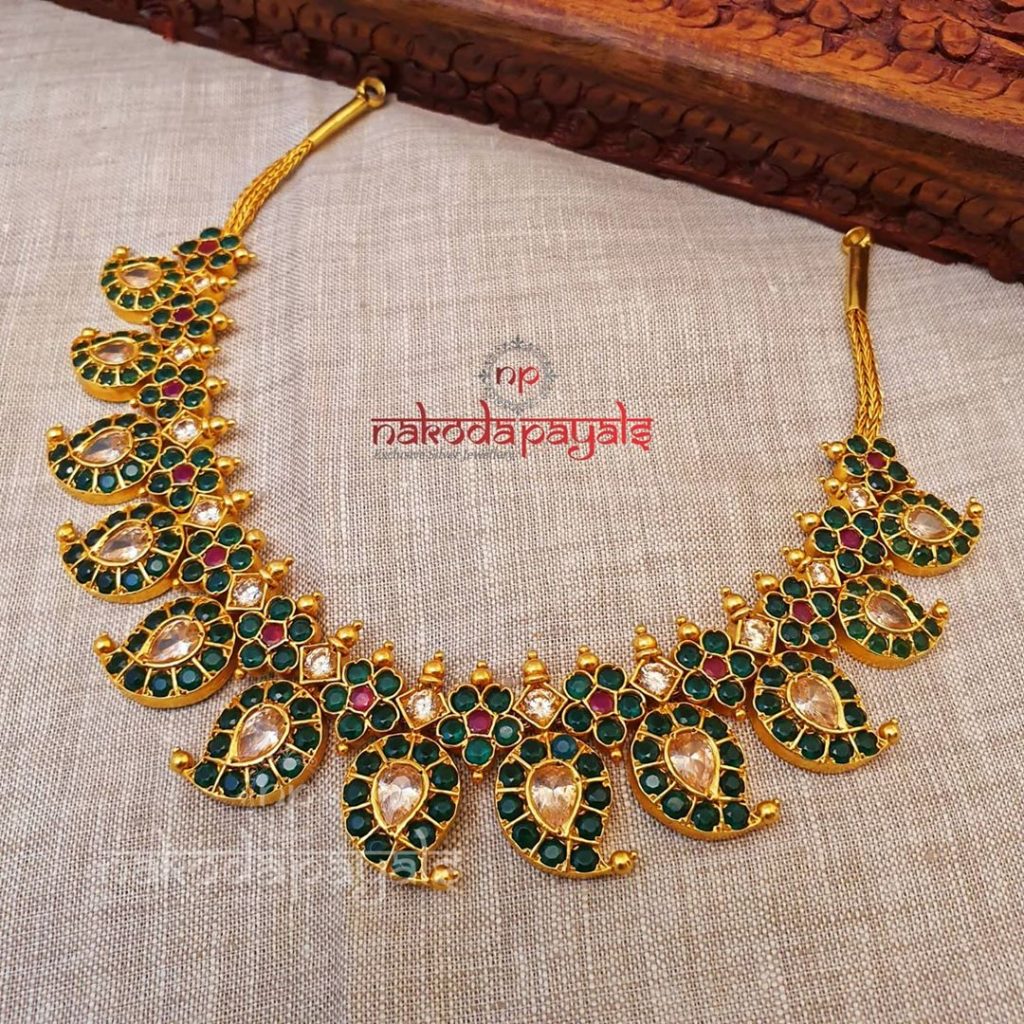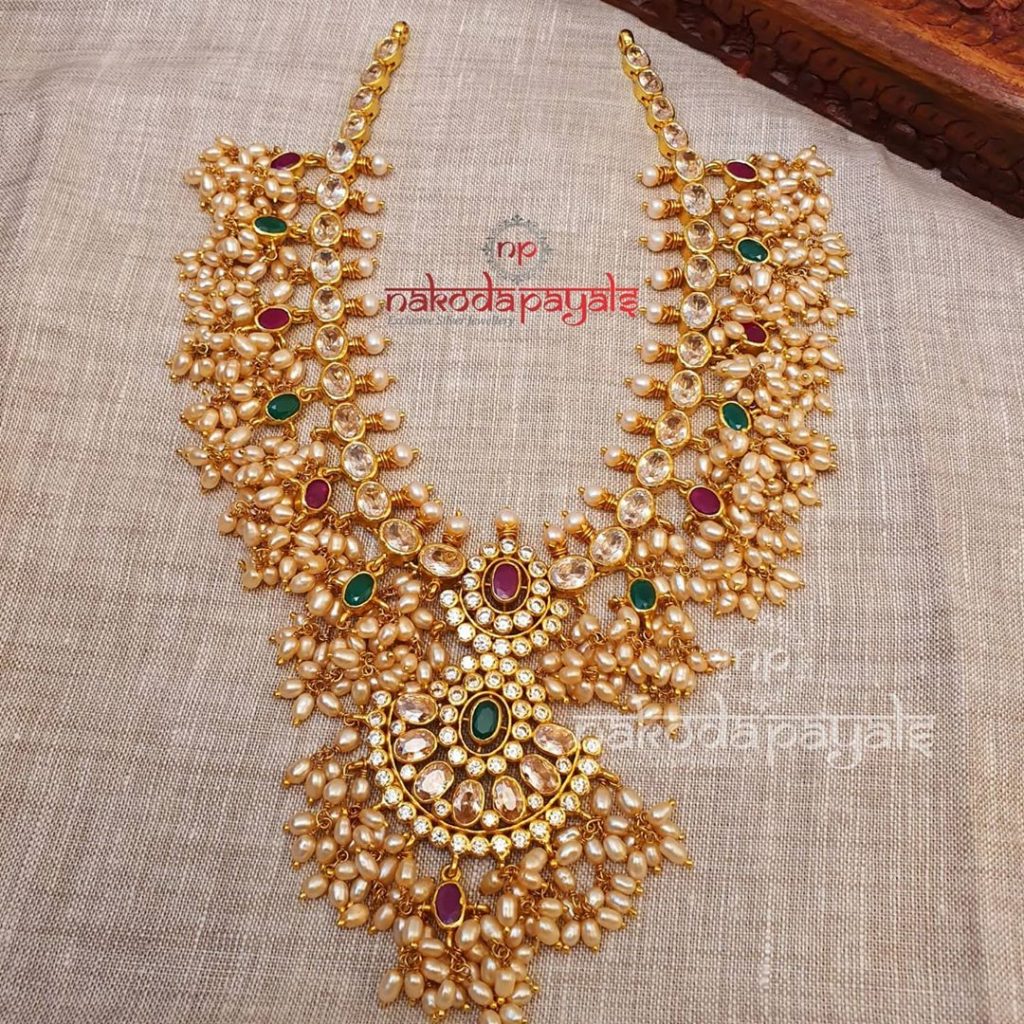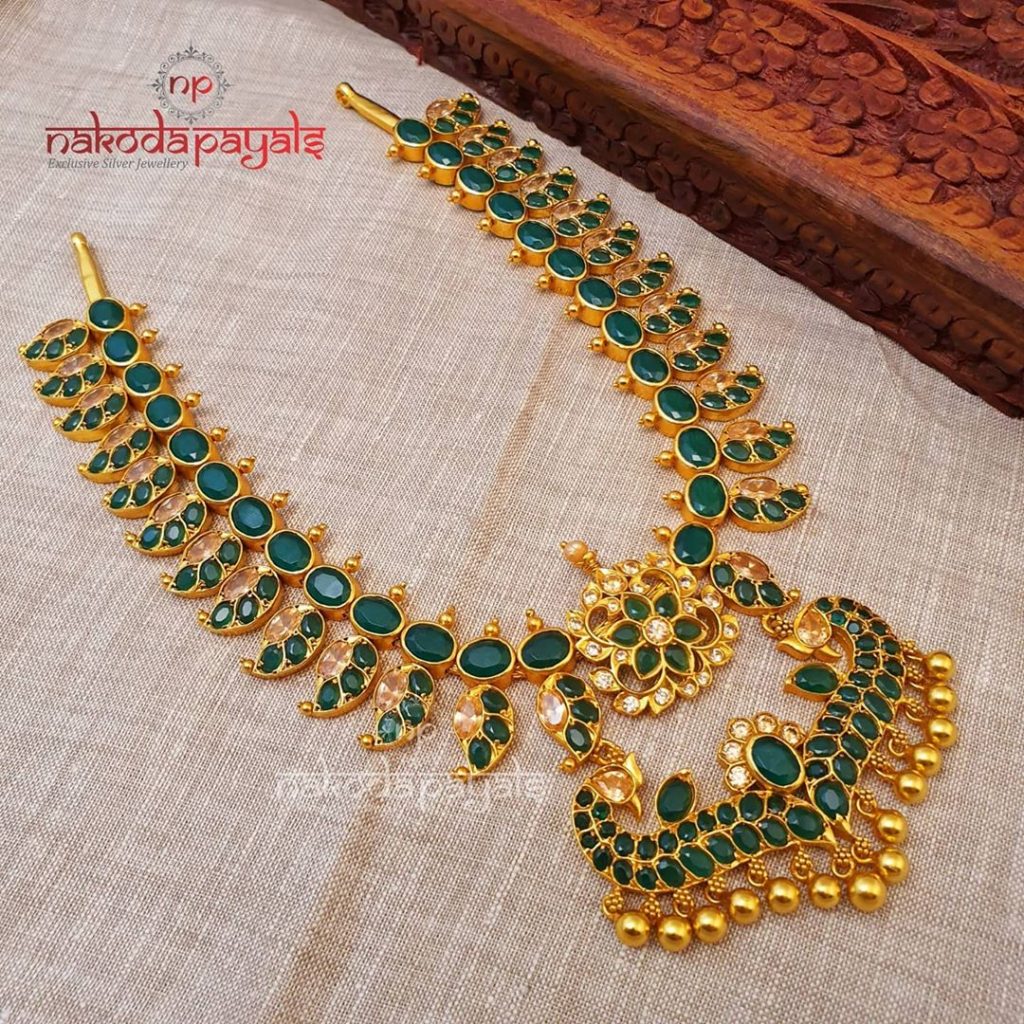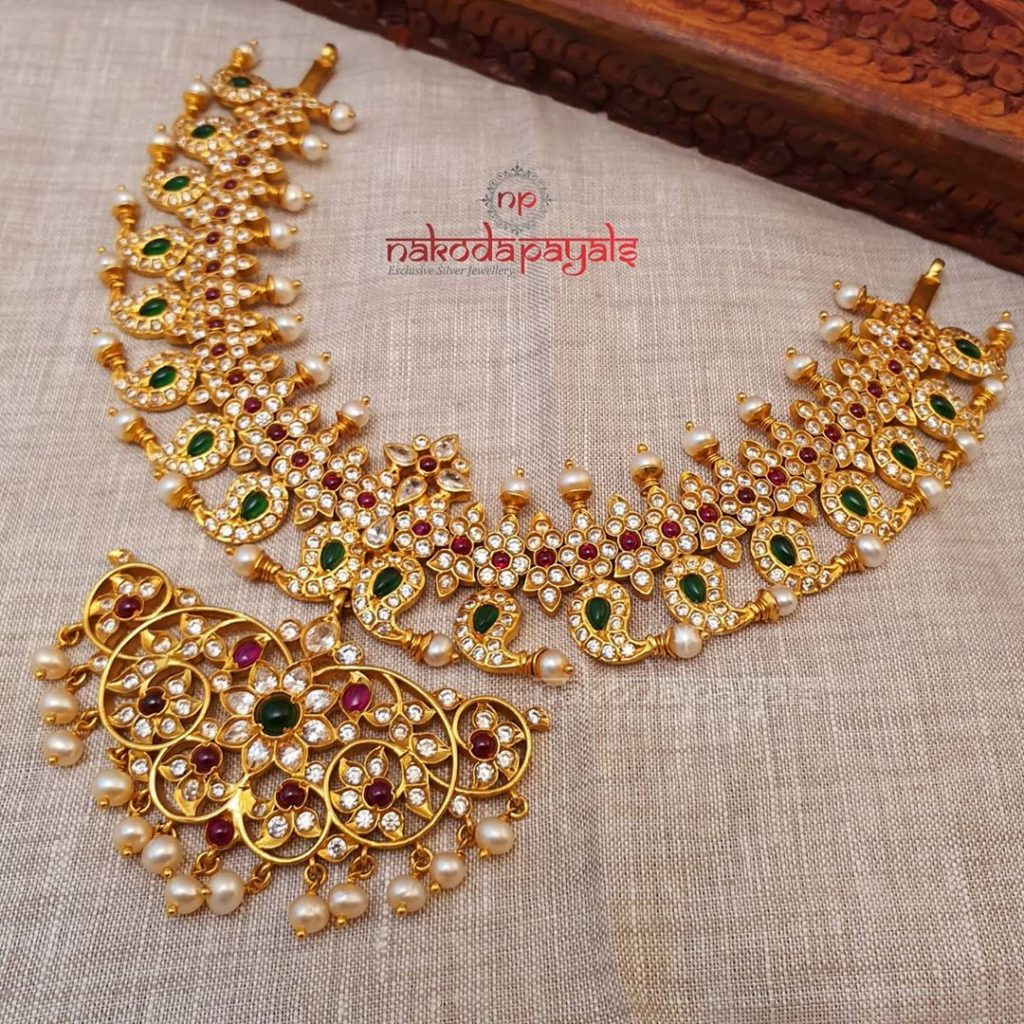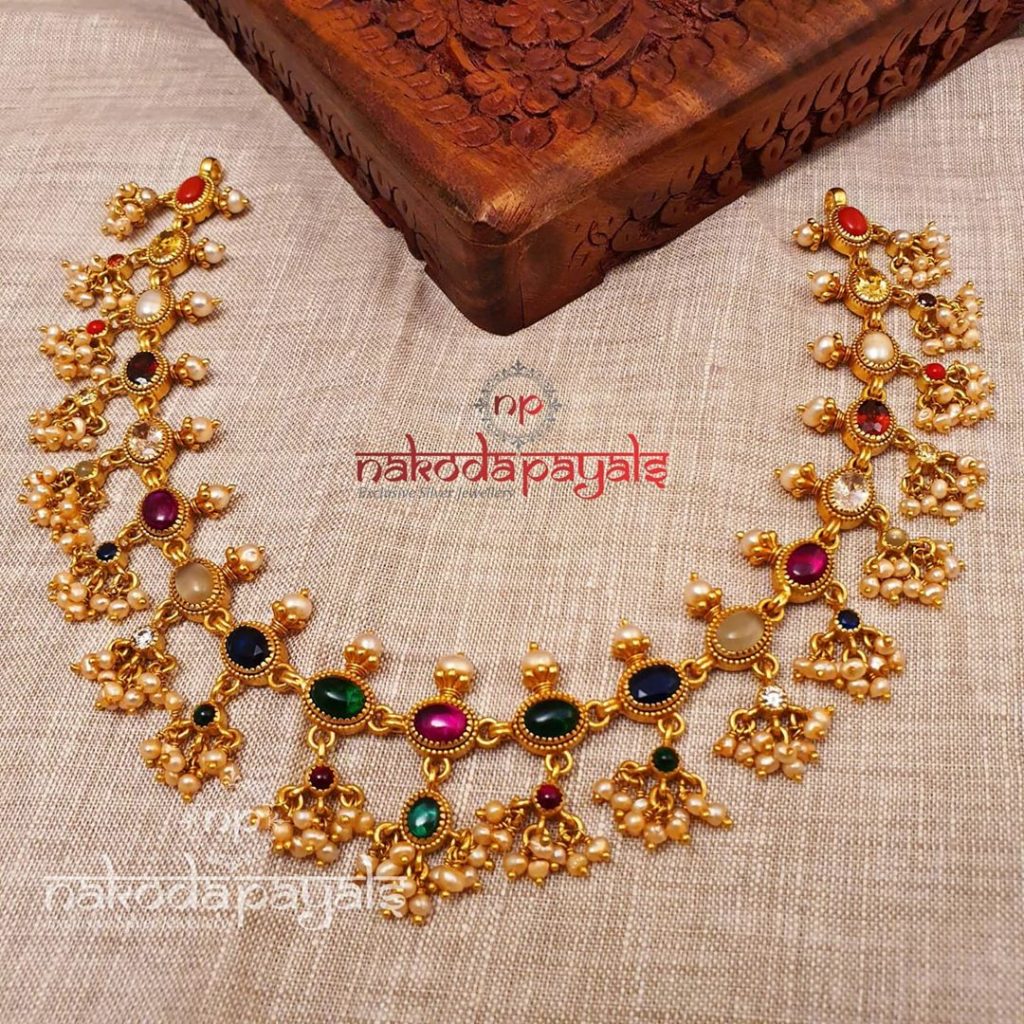 With so many festivals approaching, you might be in need of different types of necklace designs to pair up with your festive sarees. If you like any of the above necklace and wish to shop then click here to buy!!
Also Read:
Shop Trendy Gold Plated Pure Silver Necklace Set
Shop Exotic Gold Plated Silver Necklace Designs Here