Traditional anklets looks the best with Indian sarees. Although there are so many different types of silver anklets online but for those who want to experiment with their jewelry style can try these amazing dual tone anklets. A mix of silver and gold just adds on to the beauty of this jewelry piece. In this blog post we have featured some of the latest double tone silver anklets that you must consider having in your jewellery box right now.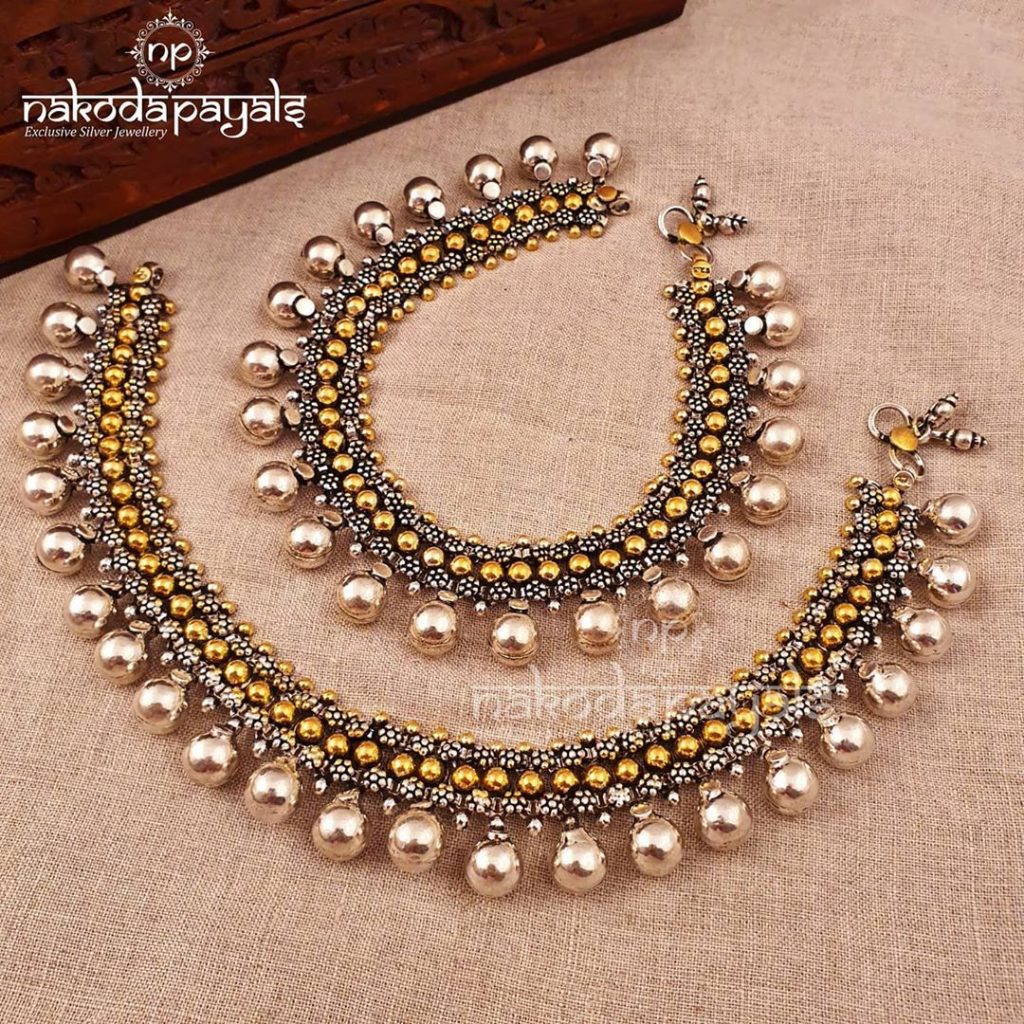 Broad anklets adds a very traditional look when worn with any of the Indian outfit, be it a kurtha, anarkali, lehenga choli or a saree. With the festive and wedding season all lined up, it would be a great idea to curate some good jewelry collection. Infact every one will be wearing those regular silver anklets, why don't you set a new jewellery trend with these amazing dual tone anklets.
Silver Jewellery Nakodapayals in a brand that have an amazing exclusive collection of silver jewellery. The best thing about this brand is they constantly comes up with unique silver jewellery designs that are loved by all. Below we have featured their latest silver anklets online, please have a look: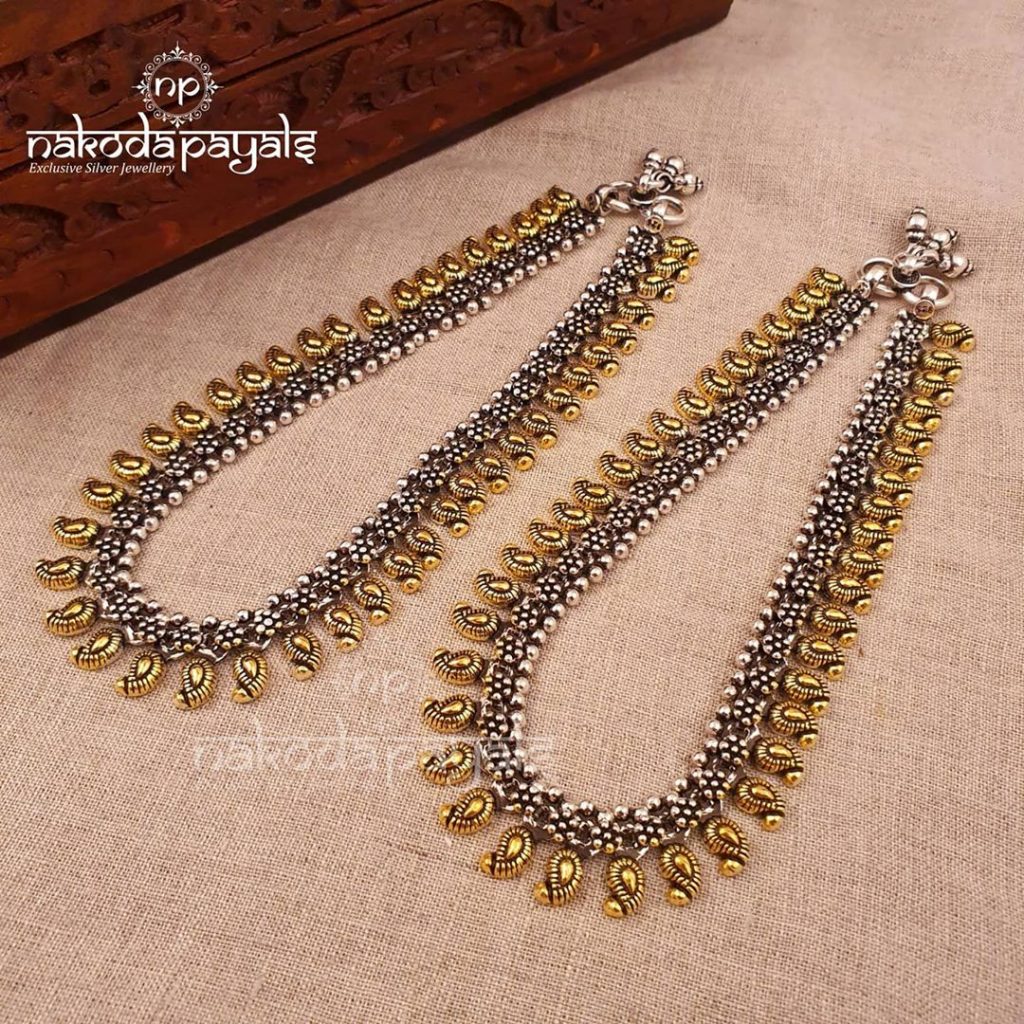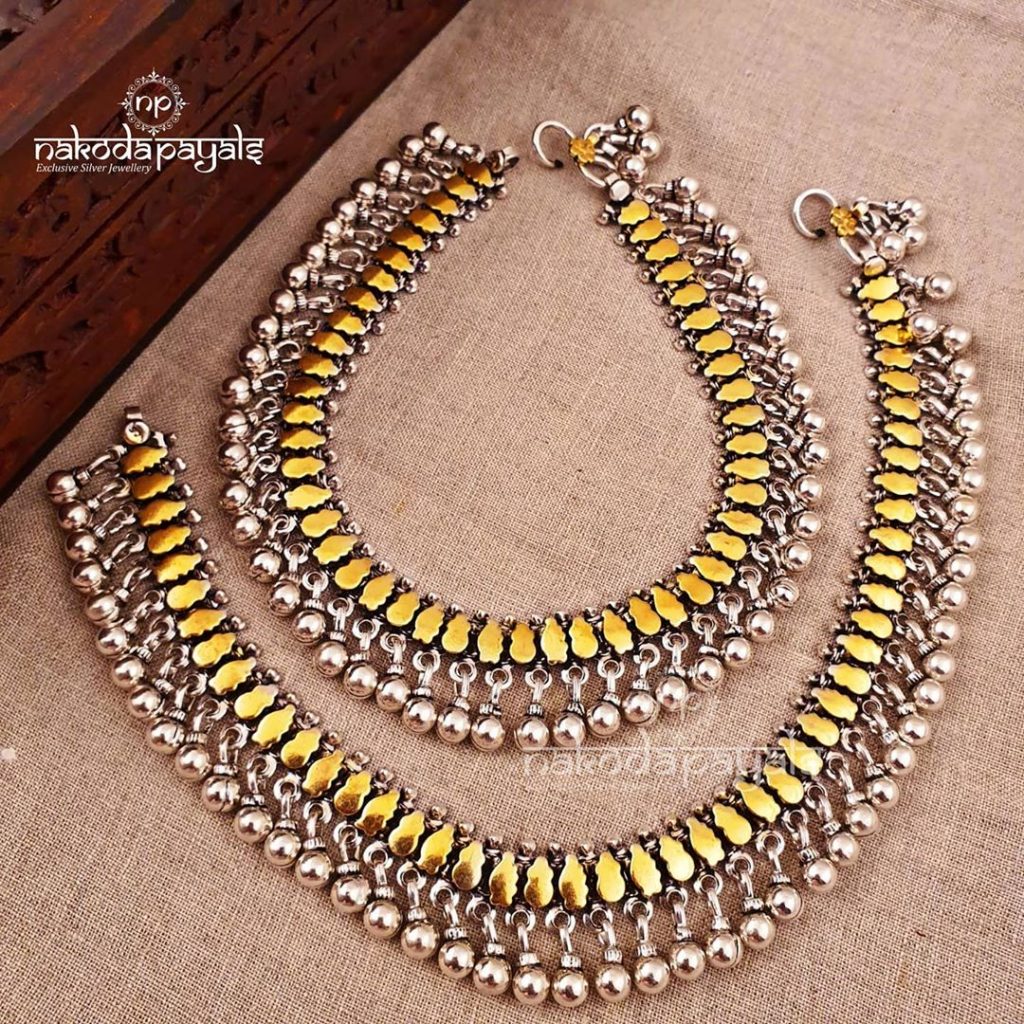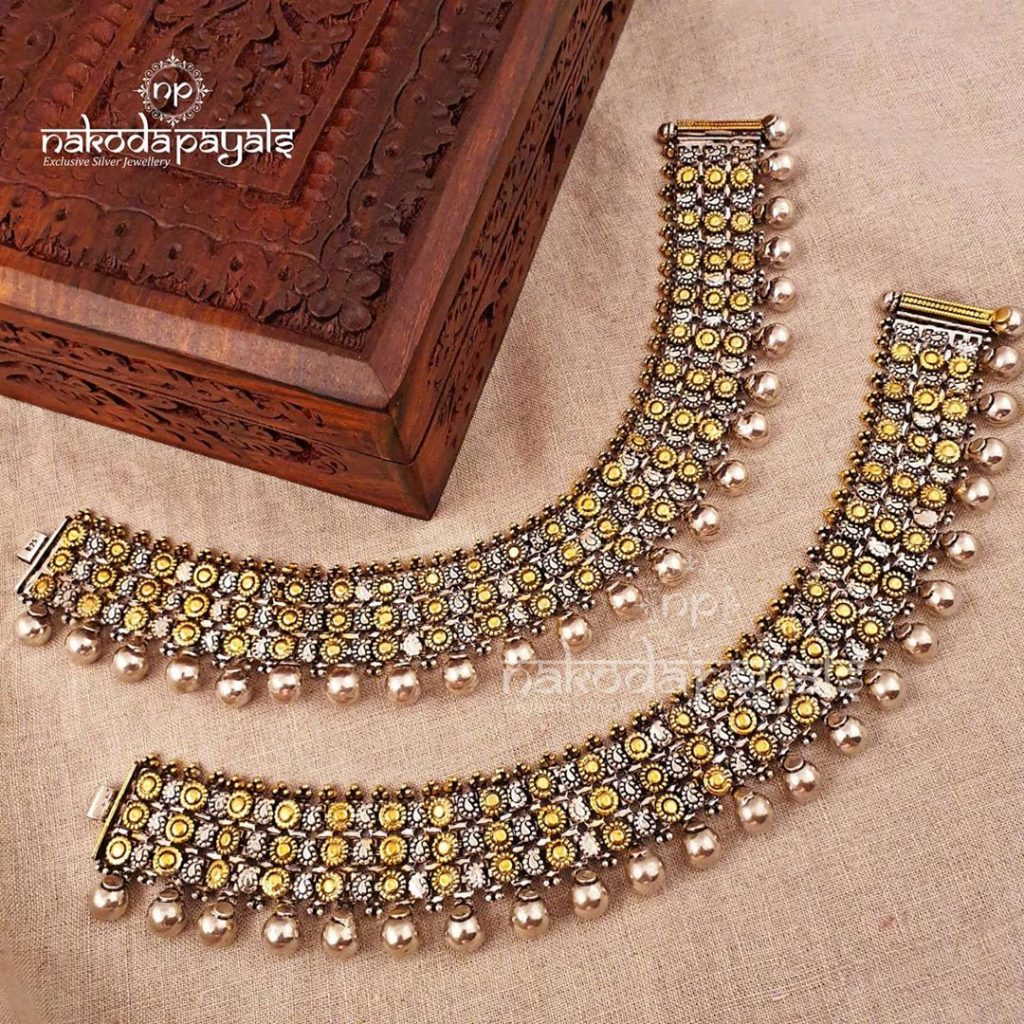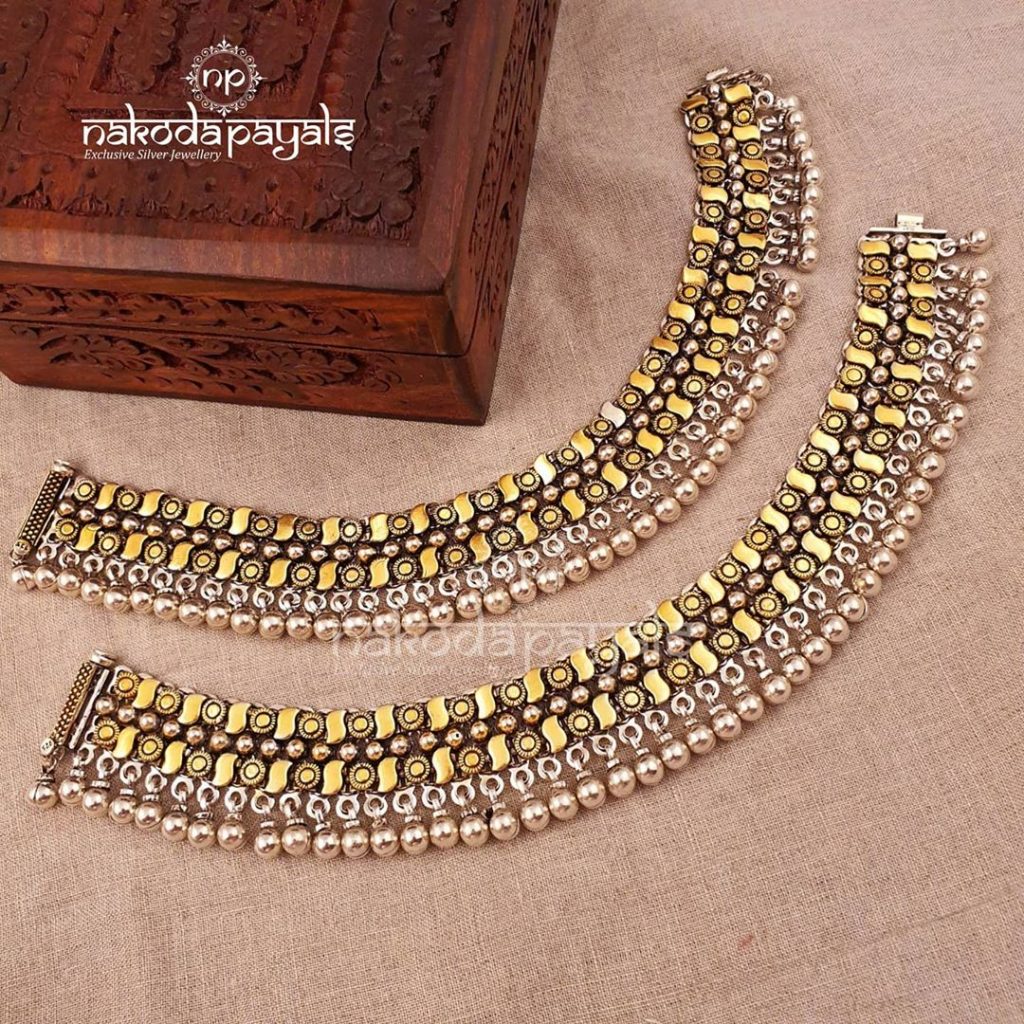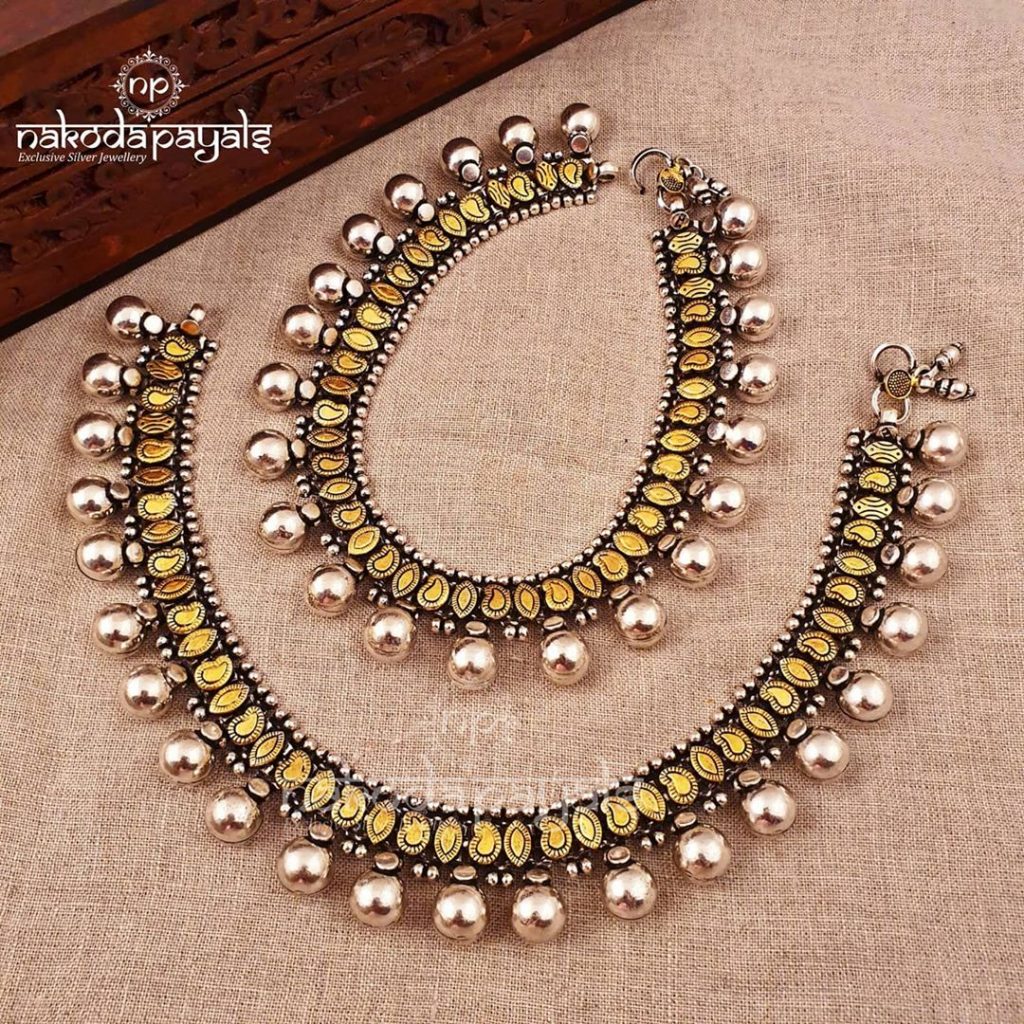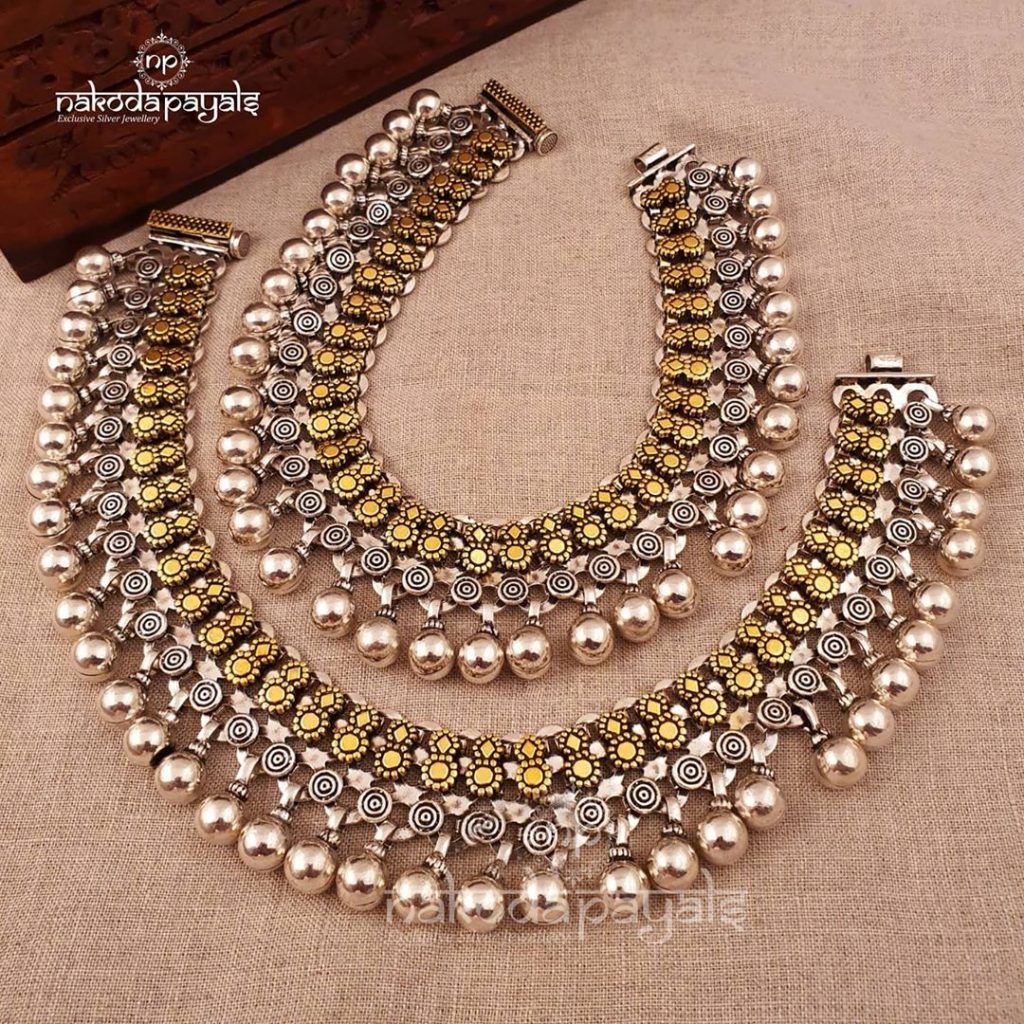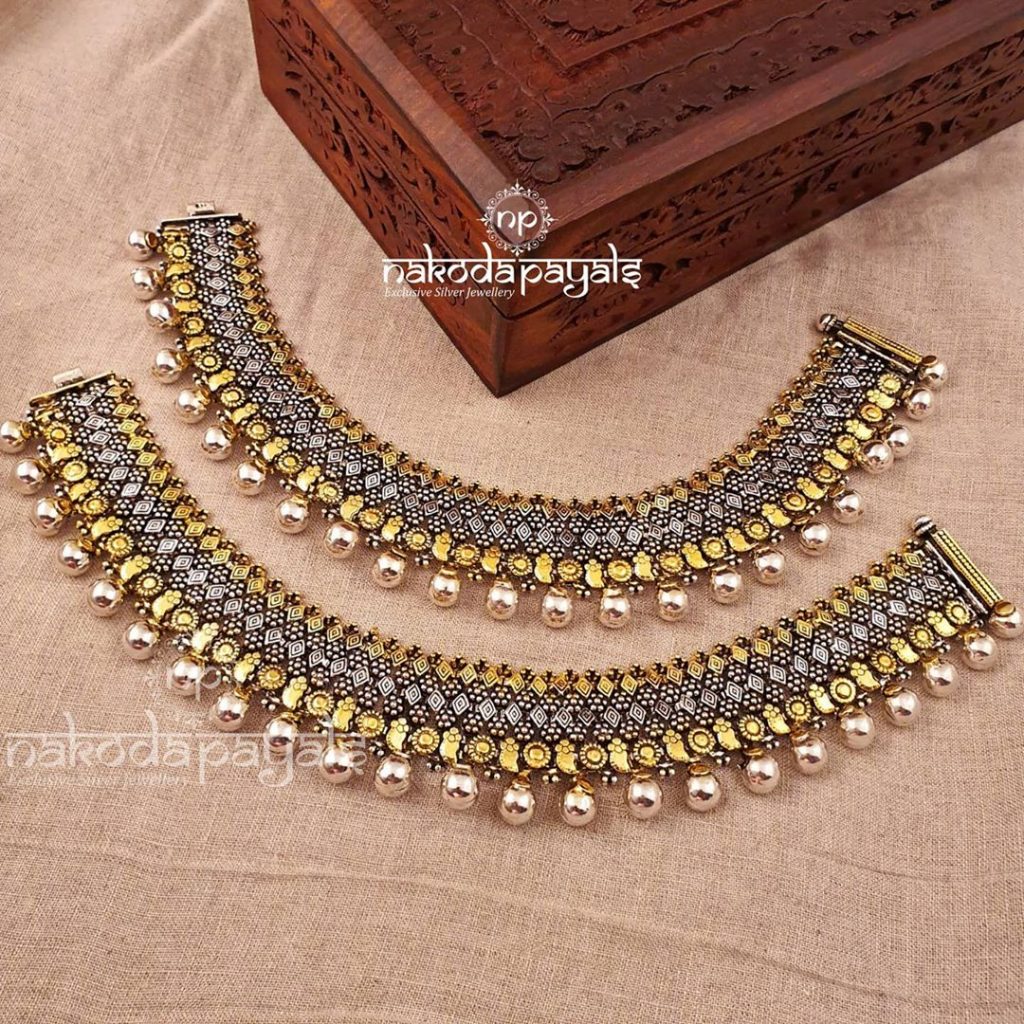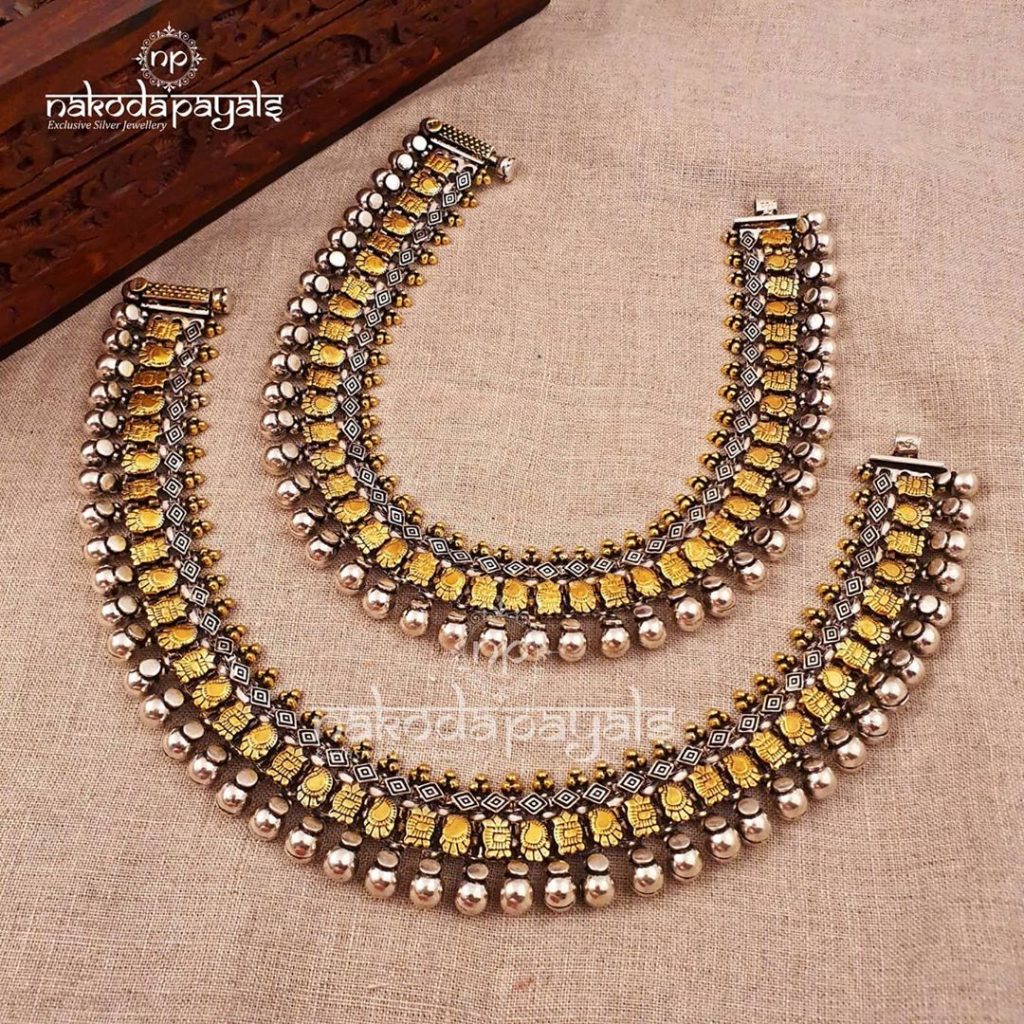 If you want to buy any of the anklets feature above then click here to buy!!
Also Read:
Designer Anklets That You Can Absolutely Wear At Home!!
These Super Pretty Anklets You Will be Wearing This Year