Remember anklets? Odds are that you wore them as a child. It seems the Nineties style revival isn't over just yet because one more of childhood favorites is definitely back in the fashion radar. The '90s-era anklet has gone through a chic makeover in a previous couple of decades.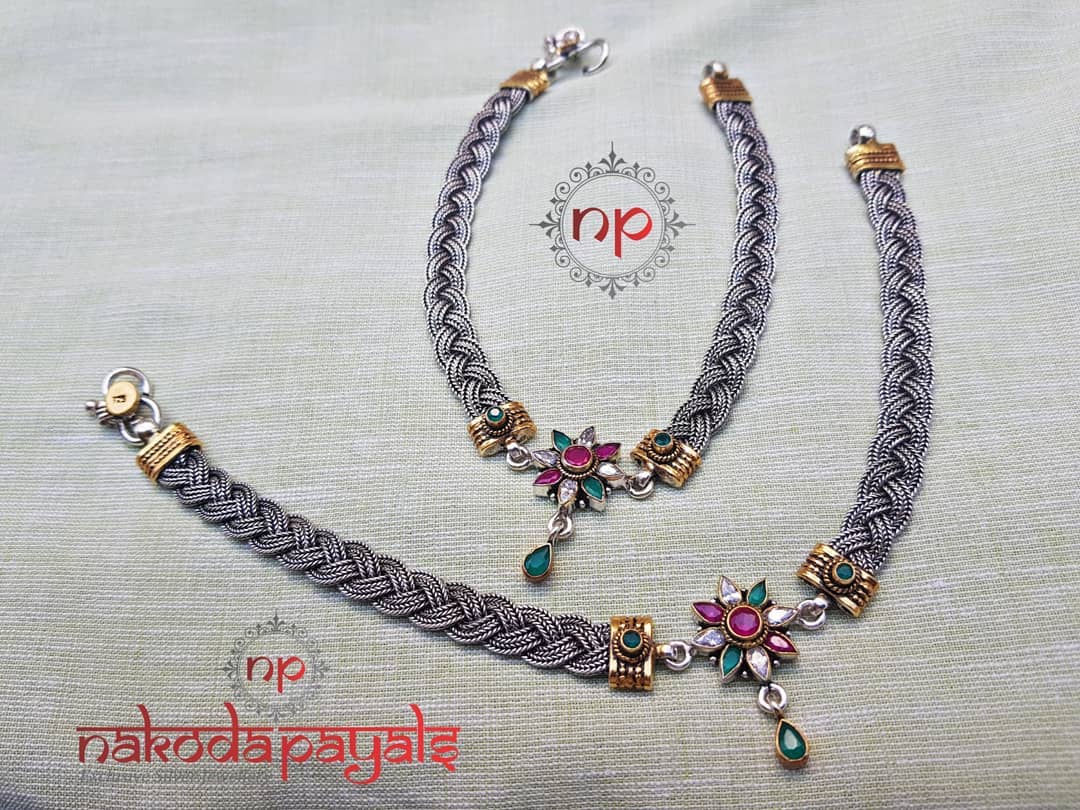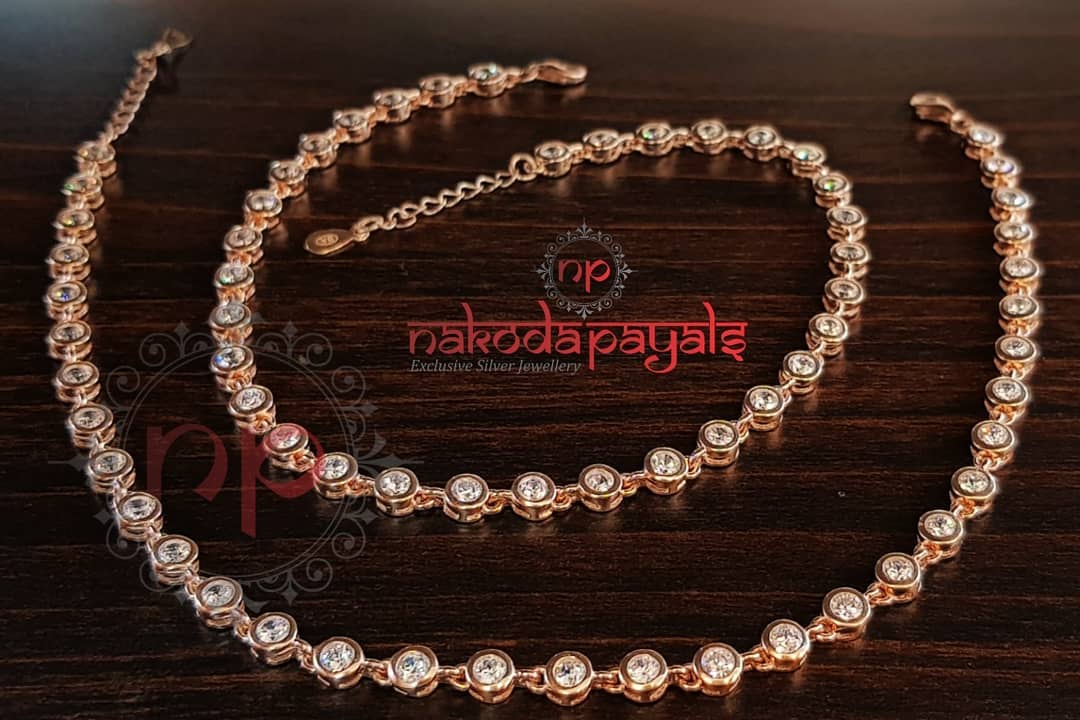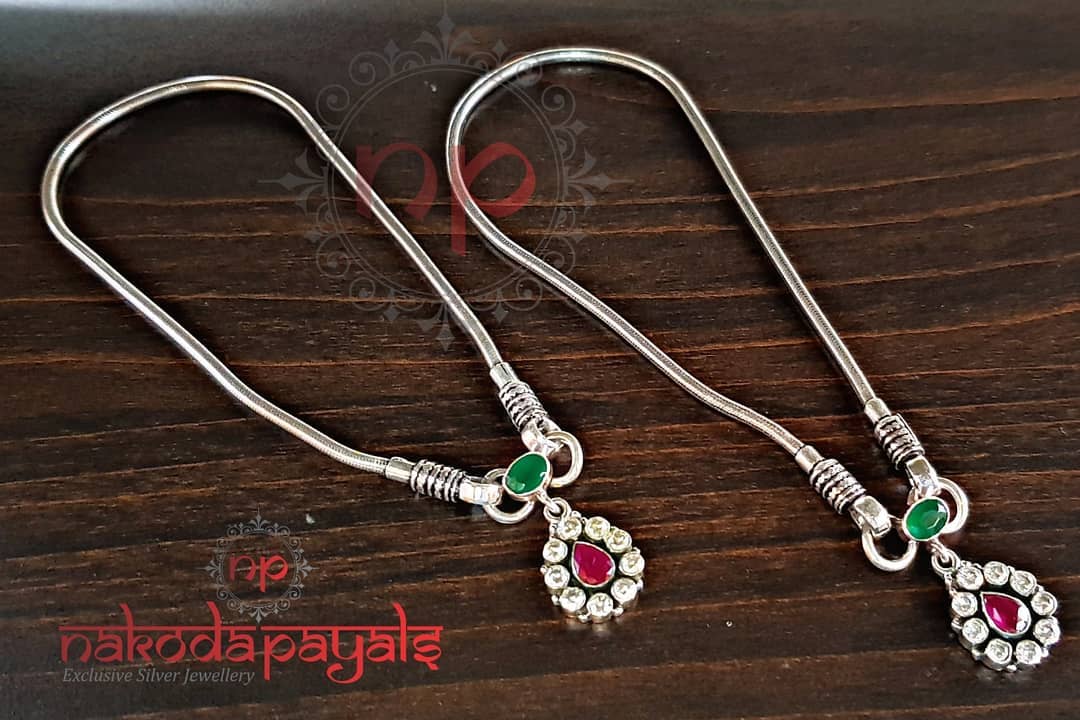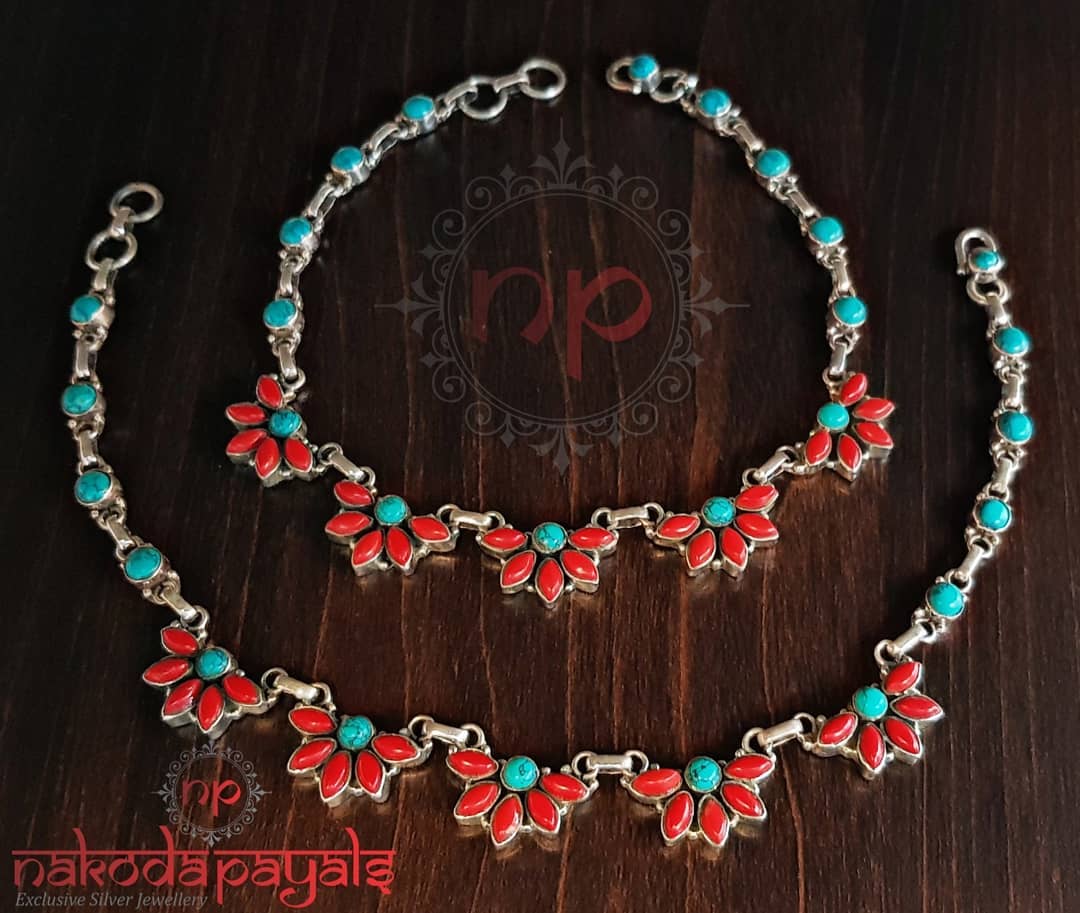 With super trendy silver anklet trends, this modest accessory has upgraded to versatile chains beautifully encrusted with colorful stones, intricate detailing. A super-simple approach to demonstrate that you have your finger firmly on the fashion pulse; anklets are one of those trends that reemerge to give even the most boring of outfits a contemporary edge.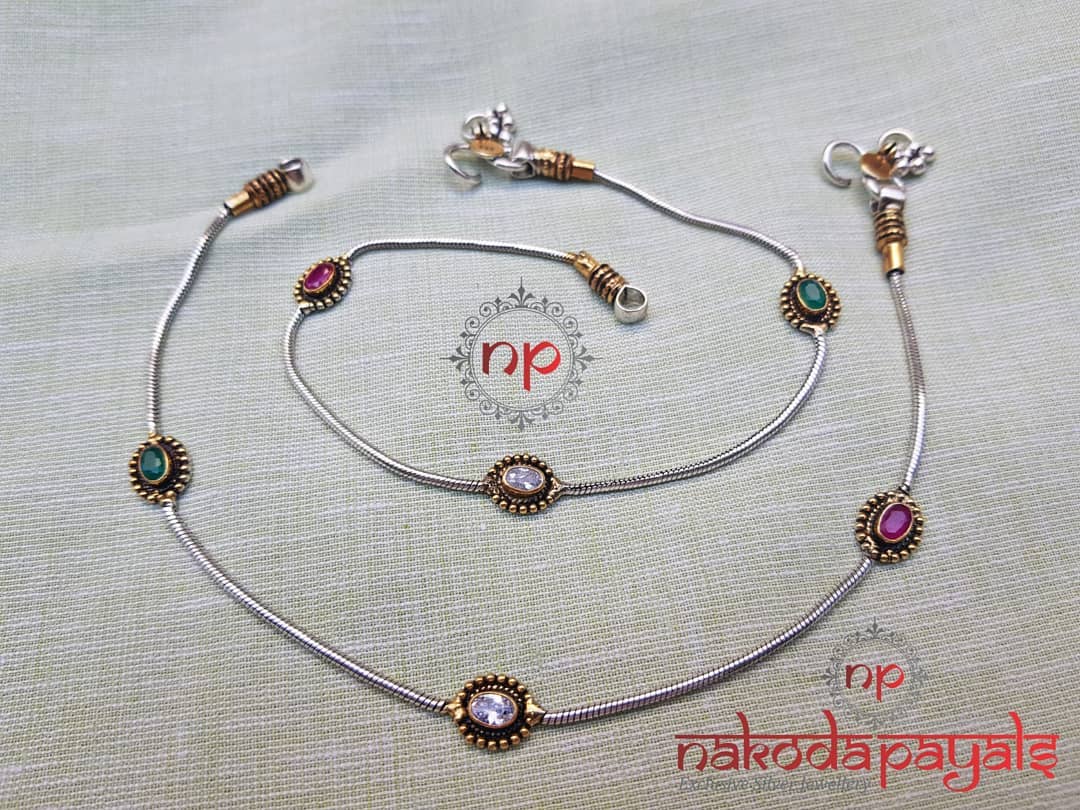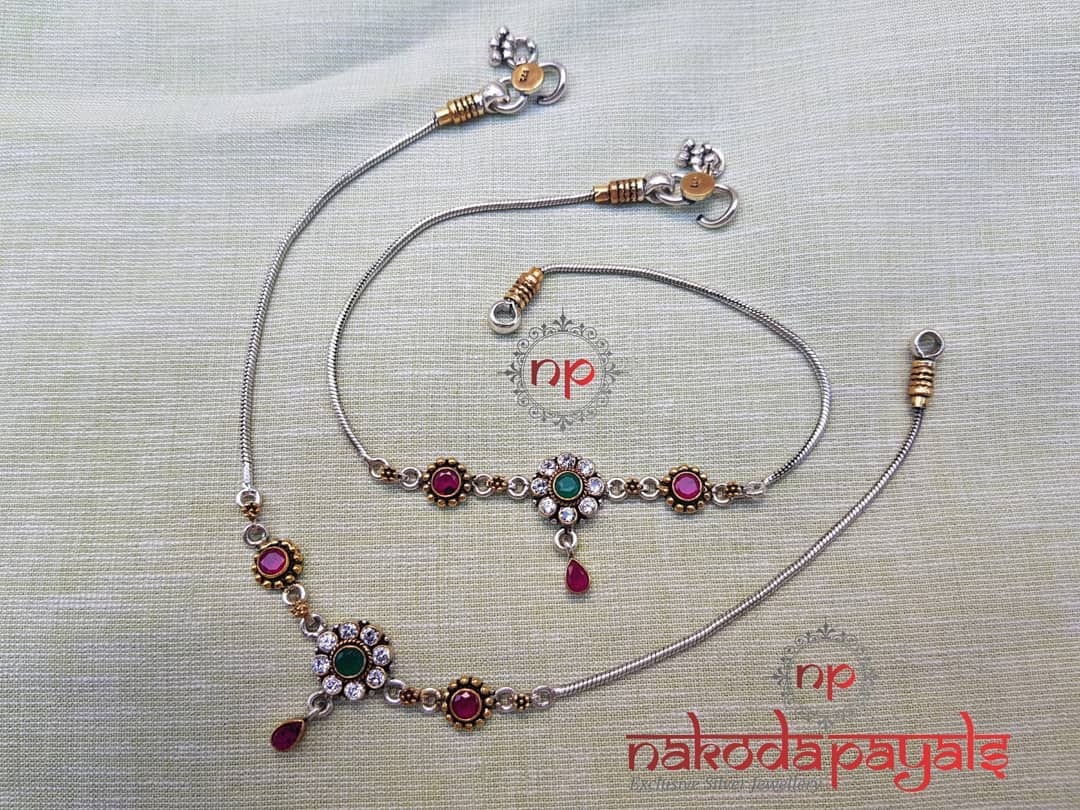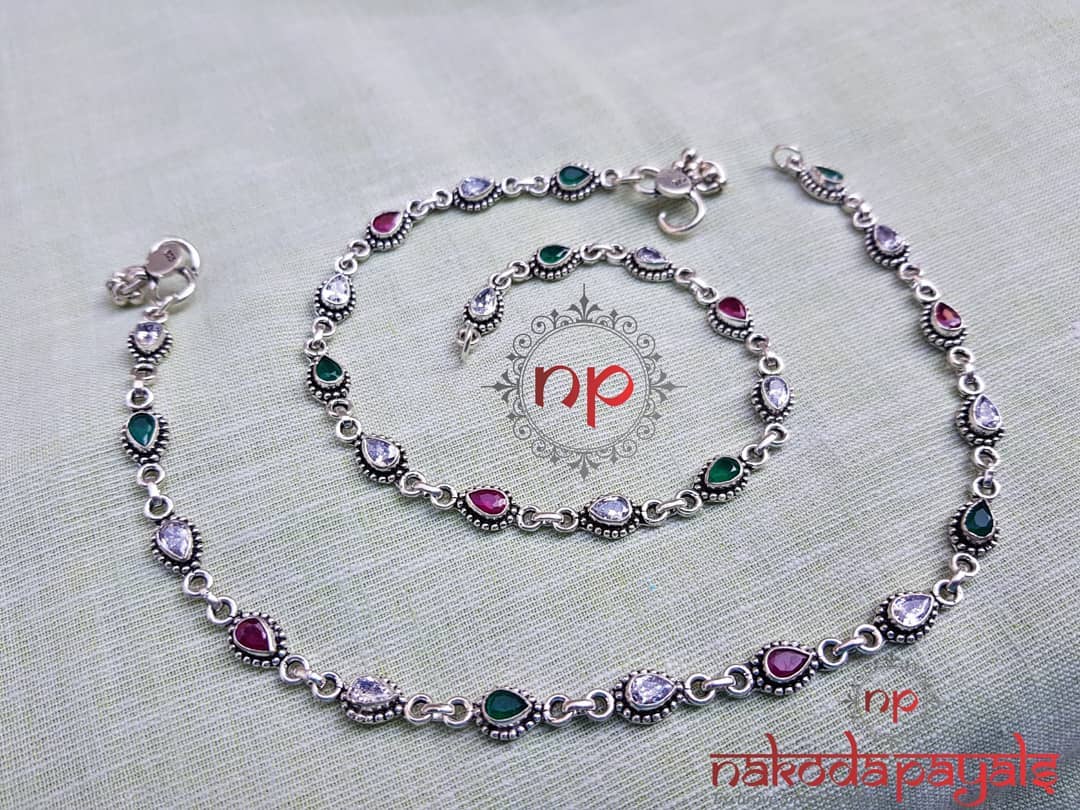 Regardless of what sort of style you're attracted to, it's a great opportunity to try out trending anklet designs of this year. With regards to designs, they can be simple, elaborate or a mix of both. Elaborate silver anklets designs for ladies have colorful stones and demonstrate fine craftsmanship. However, there are also simple styles that are basic in design yet complement most ethnic and contemporary outfits.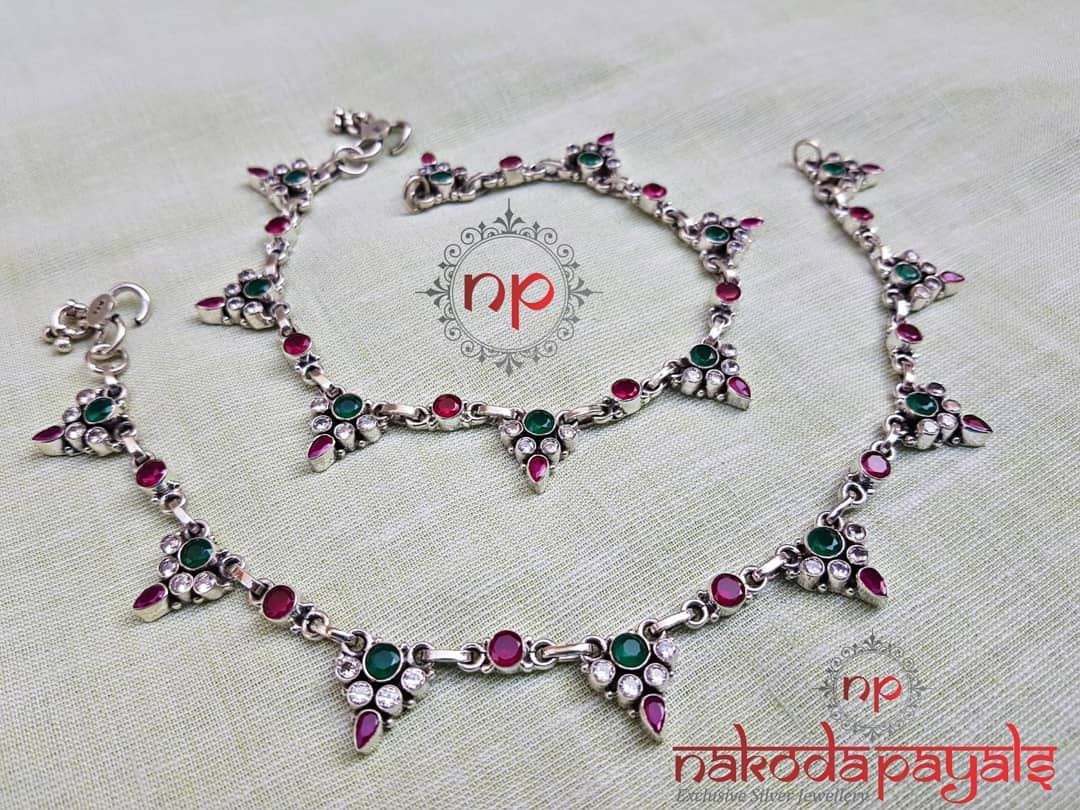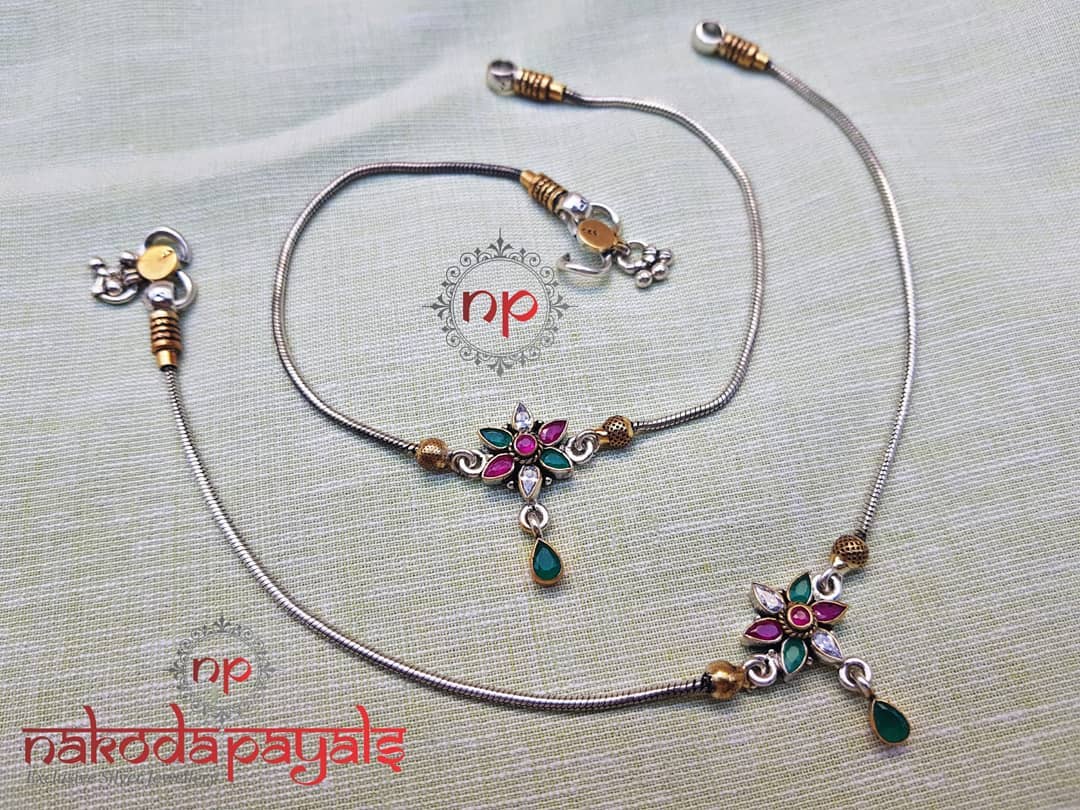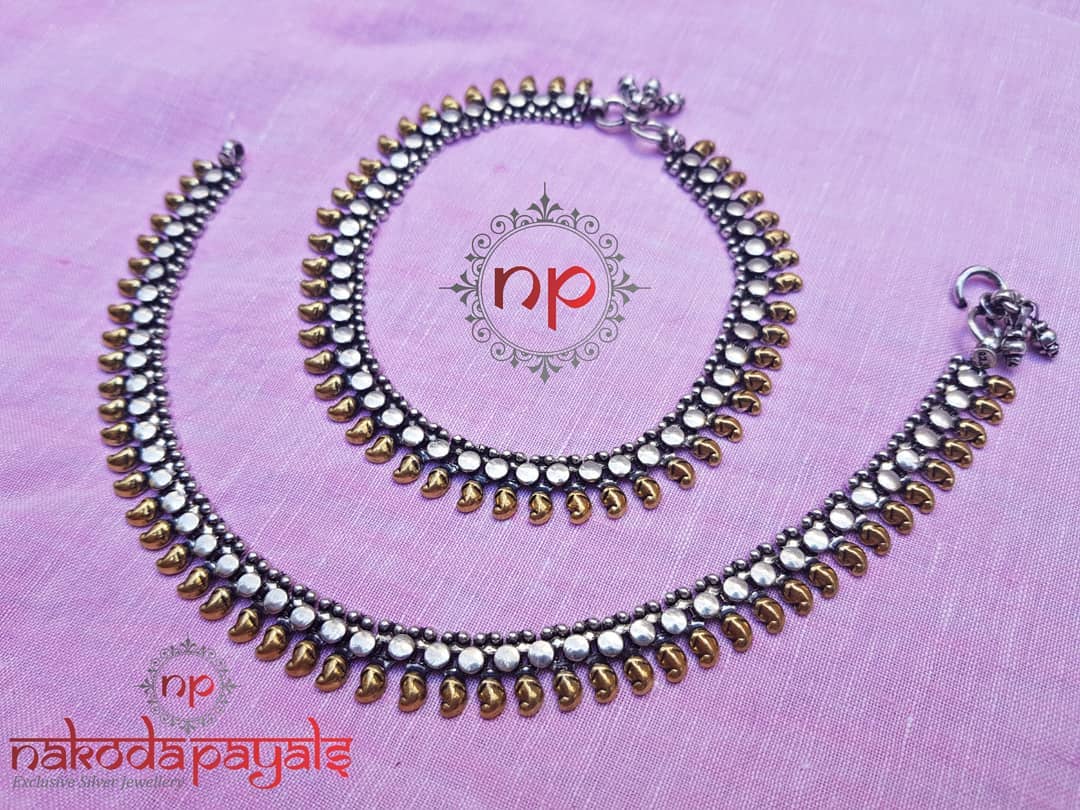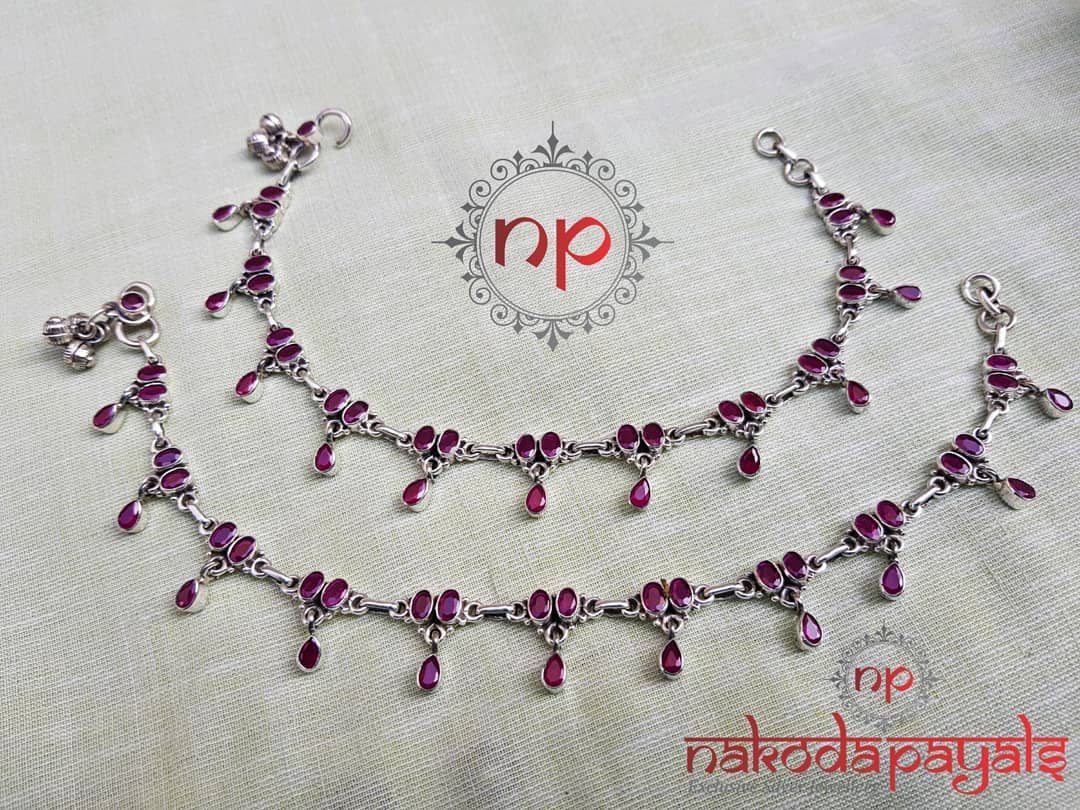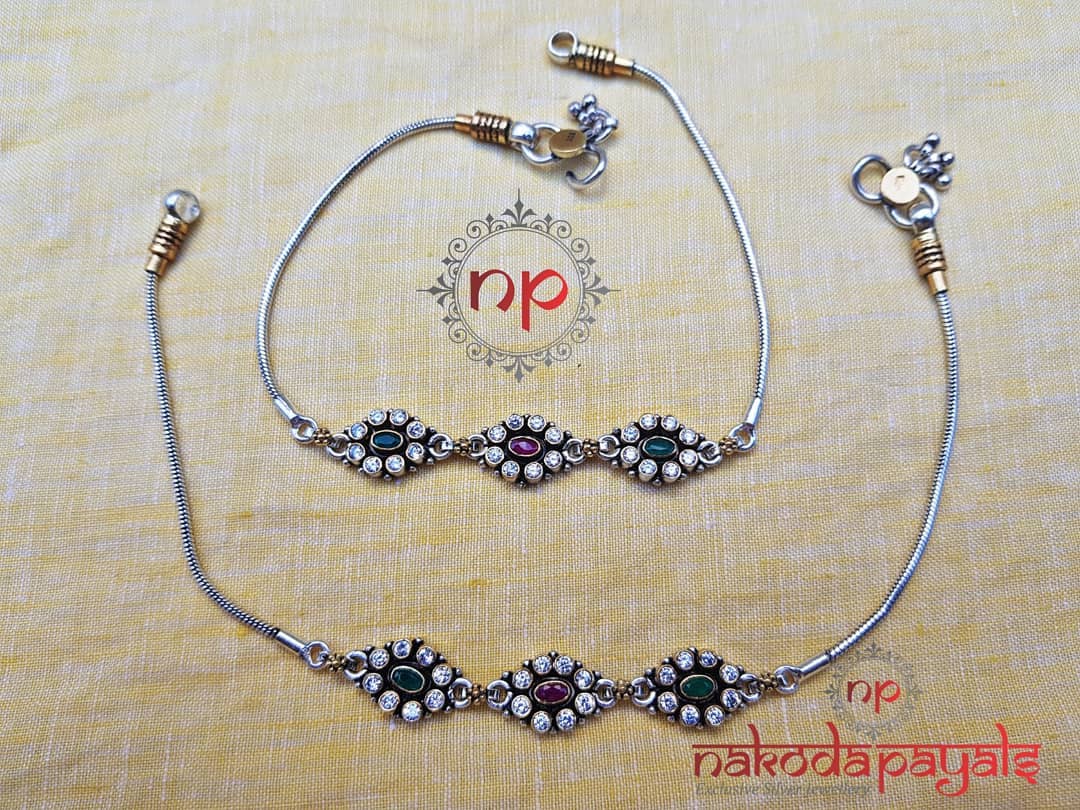 Nakodapayals has an extensive collection of stunning silver anklets that can turn heads. Shop their collection online for silver anklets handcrafted in classic motifs, or lightweight anklets in modern designs. They have a variety of designs – from intricate pieces suitable for a bride to pretty colorful anklets for regular use.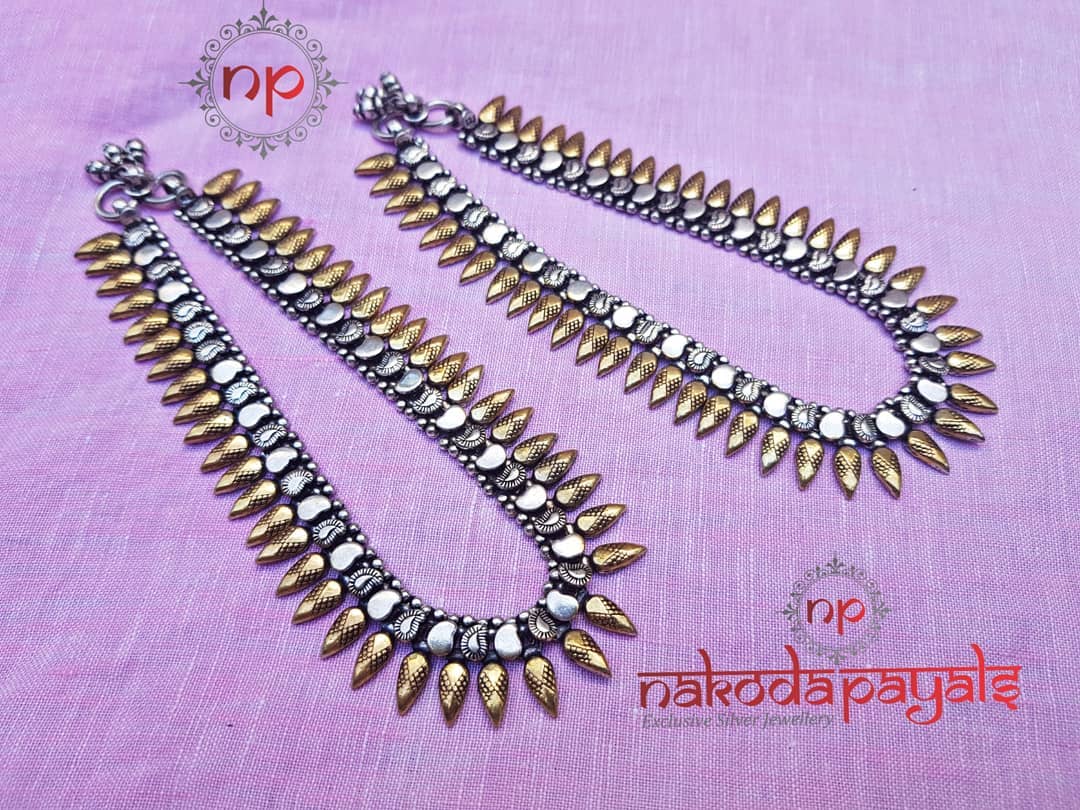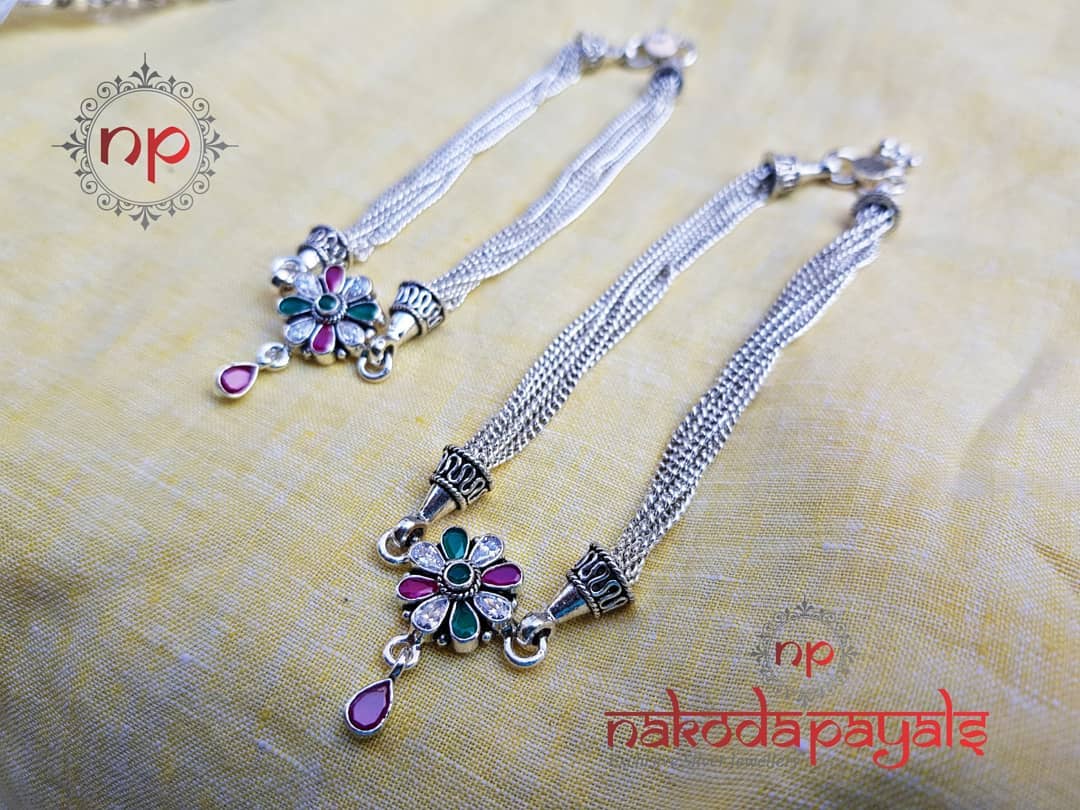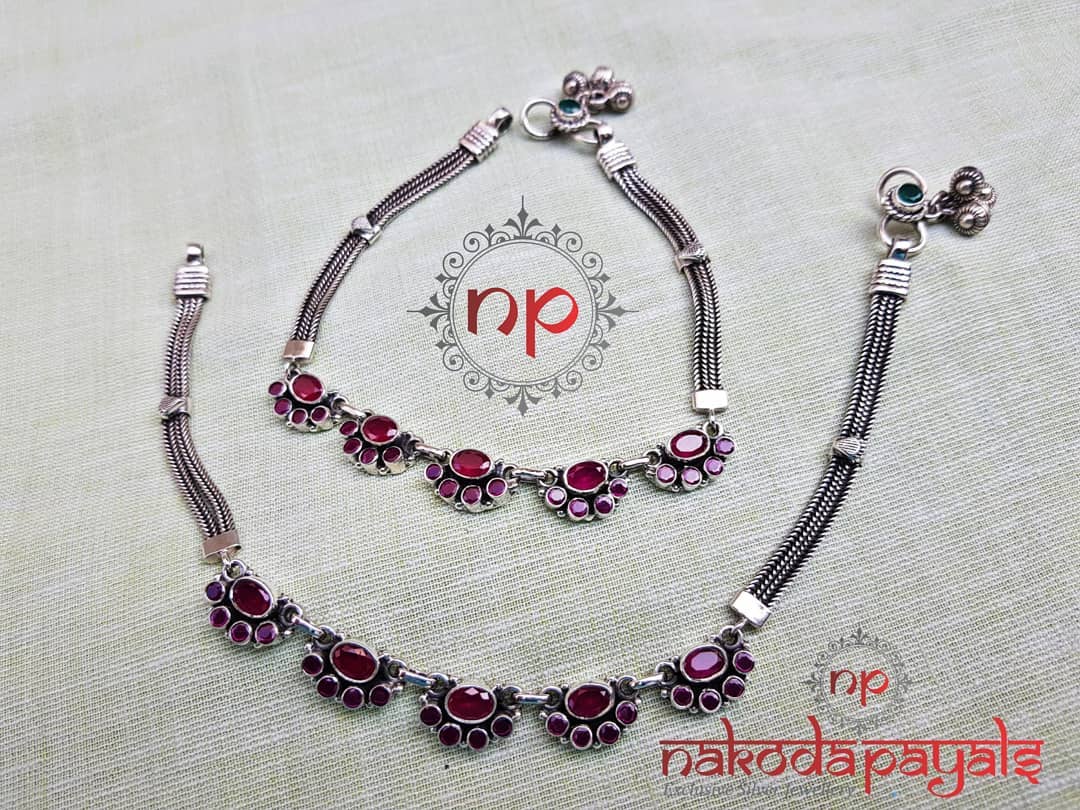 Now you can easily browse through beautiful silver anklets designs and order your favorite piece that won your heart, you can shop the featured designs from this brand here.
Also Read: