Well, when it comes to styling your wedding day outfit, there is no such thing as 'too much bling'! And a bride must AD Stone Bridal Jewellery Set in her favorite jewellery style no matter what. But when you settle down with a few jewellery options, it could be a tad bit difficult to make sure that your jewellery styling is on point. From how to layer your neckpieces to ensuring every piece of jewellery is of the same tone – it can all be nerve-wracking!
However, we agree, that picking and shortlisting your jewellery from various patterns and jewellery styles is equally confusing. From peacock, ramparivar, to stunning temple and AD patterns, there is such a wide range to pick from.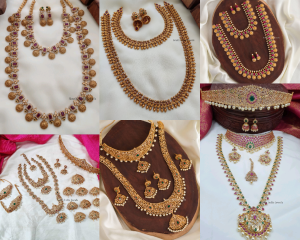 In fact, jewellery styling is something that can make or break the entire look of your wedding out. These featured below are some amazing jewellery collection that showcase how to pic your jewellery in simple and adorable ways. If you want to buy any of the below given jewellery sets then you can buy from shop.southiniajewels.com
AD Stone Bridal Jewellery Set
AD Bridal Sets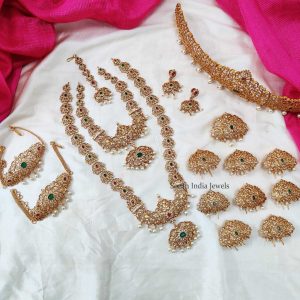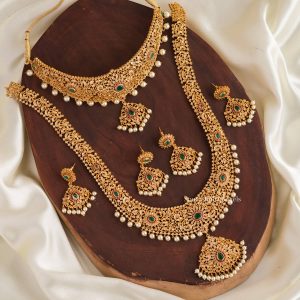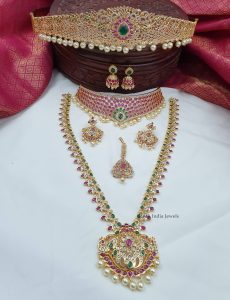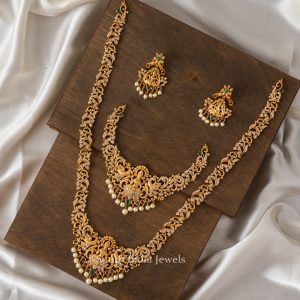 Lakshmi Coin Bridal Sets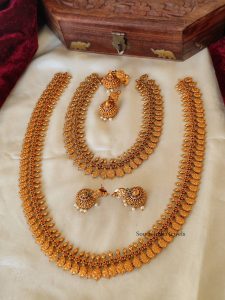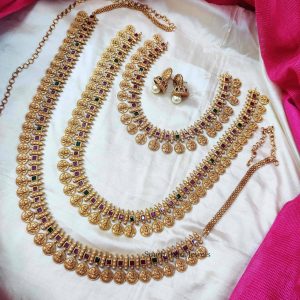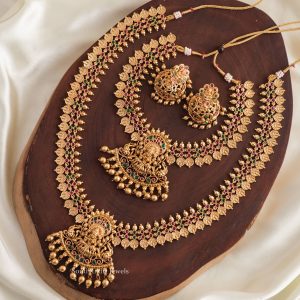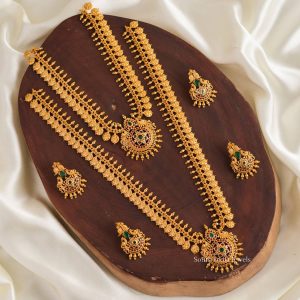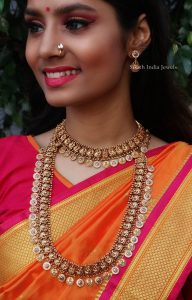 Ramparivar Bridal Sets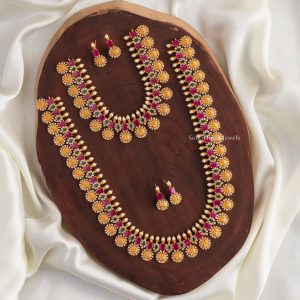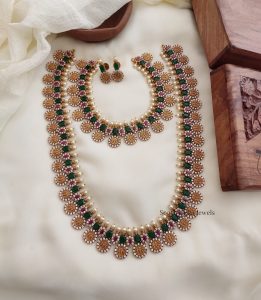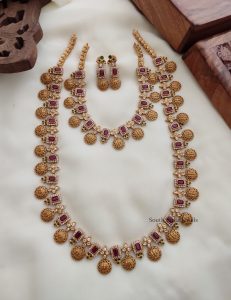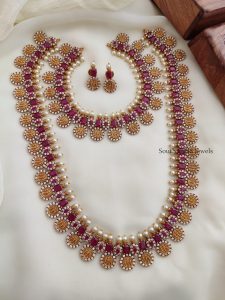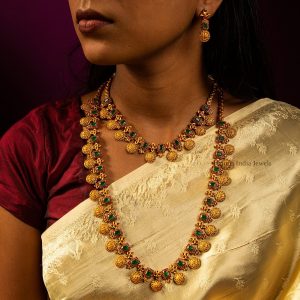 Peacock Jewellery Sets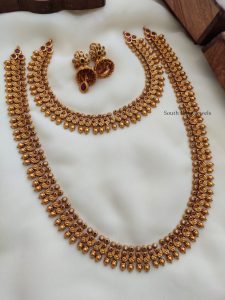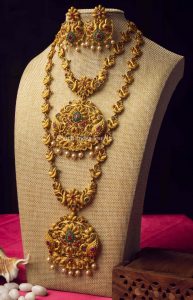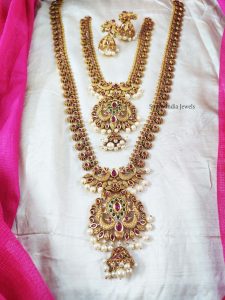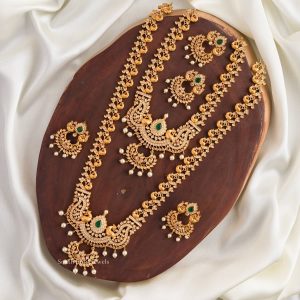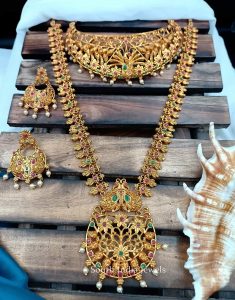 Loved these fabulous AD Stone Bridal Jewellery Set? You can shop for all these and more designs here –
Click Here to Shop More Designs!
Also Read:
Bridal Jewellery Styling Inspiration For 2021!!
Jewellery Styling Ideas To Look Spectacular!