No matter how luxurious and grand temple design jewellery is, not everyone is a fan of them. Many women still prefer wearing something simple and minimalistic. And there is nothing as stunning as a delicate minimalistic choker that can up-style any of your outfits! Minimalistic chokers are extremely versatile and are trending currently for all the right reasons. There are a huge number of styles that range from stonework, kundan, mango design, kemp stone, pearls, American diamond, zircon stone, matte finish, etc.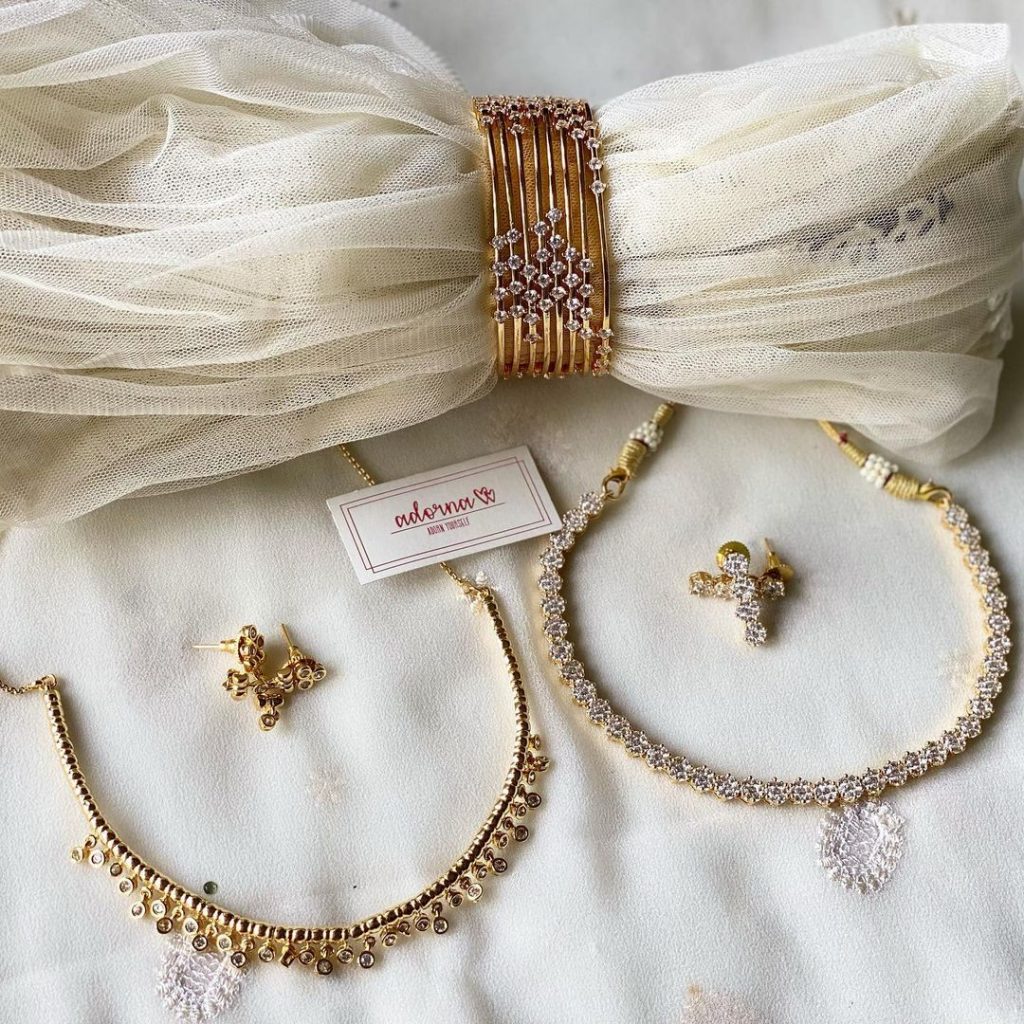 These amazing minimalistic chokers are a perfect pick to style your sarees or your kurtas. If you don't want to overpower your outfit with your jewellery, then it's best to pick these babies! Moreover, in today's world, young girls and women love basic jewellery styles that can be styled effortlessly and worn comfortably. If you are someone who loves wearing minimal neckwear designs then check out the below-given options that are absolutely stunning.
Not just gold or diamonds, there are so many amazing imitation jewellery designs in minimalistic chokers these days. These are highly popular amongst many for their beautiful patterns and being available at an affordable rate. And if you are planning to buy some of these chokers, then we have got you covered with a brand that offers the best from the minimalistic world. And this brand is Adorna Chennai!
All the below featured pictures are from the same brand, have a look and fall in love with them!!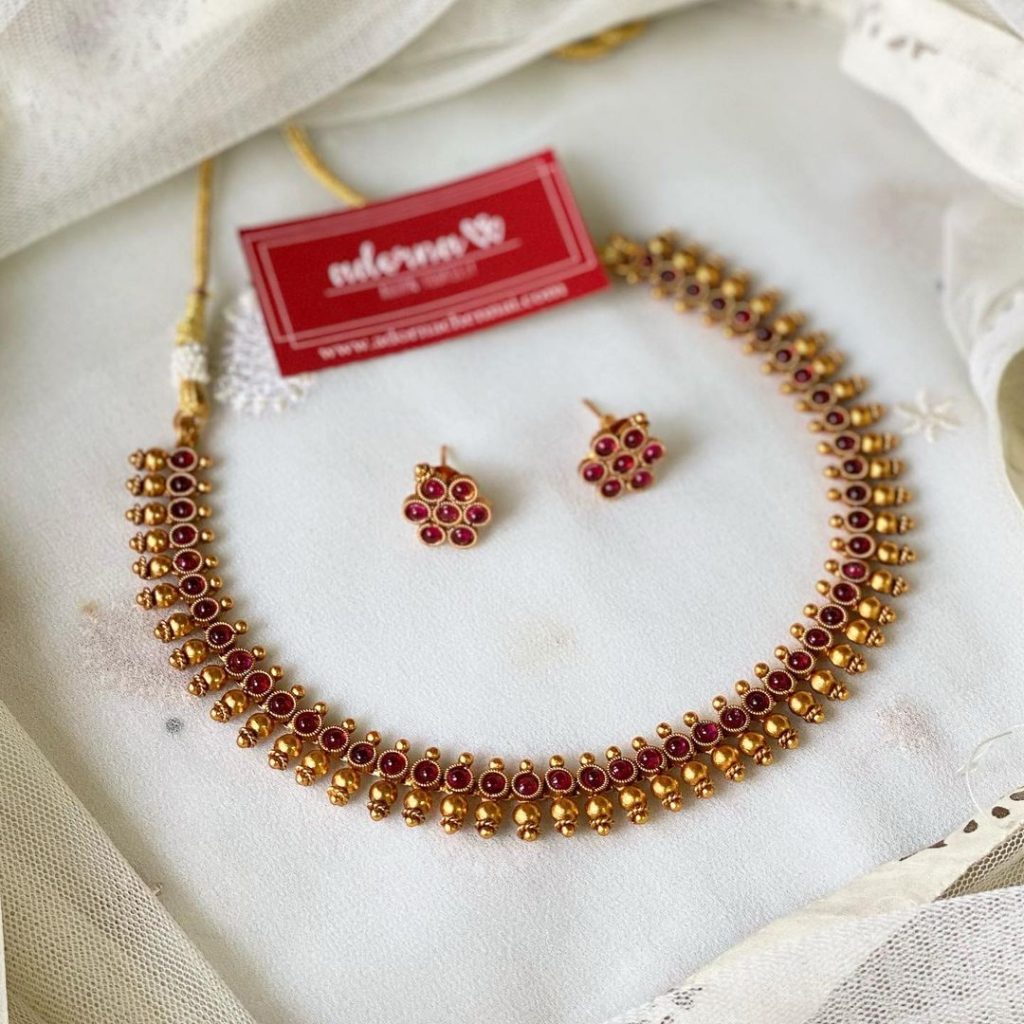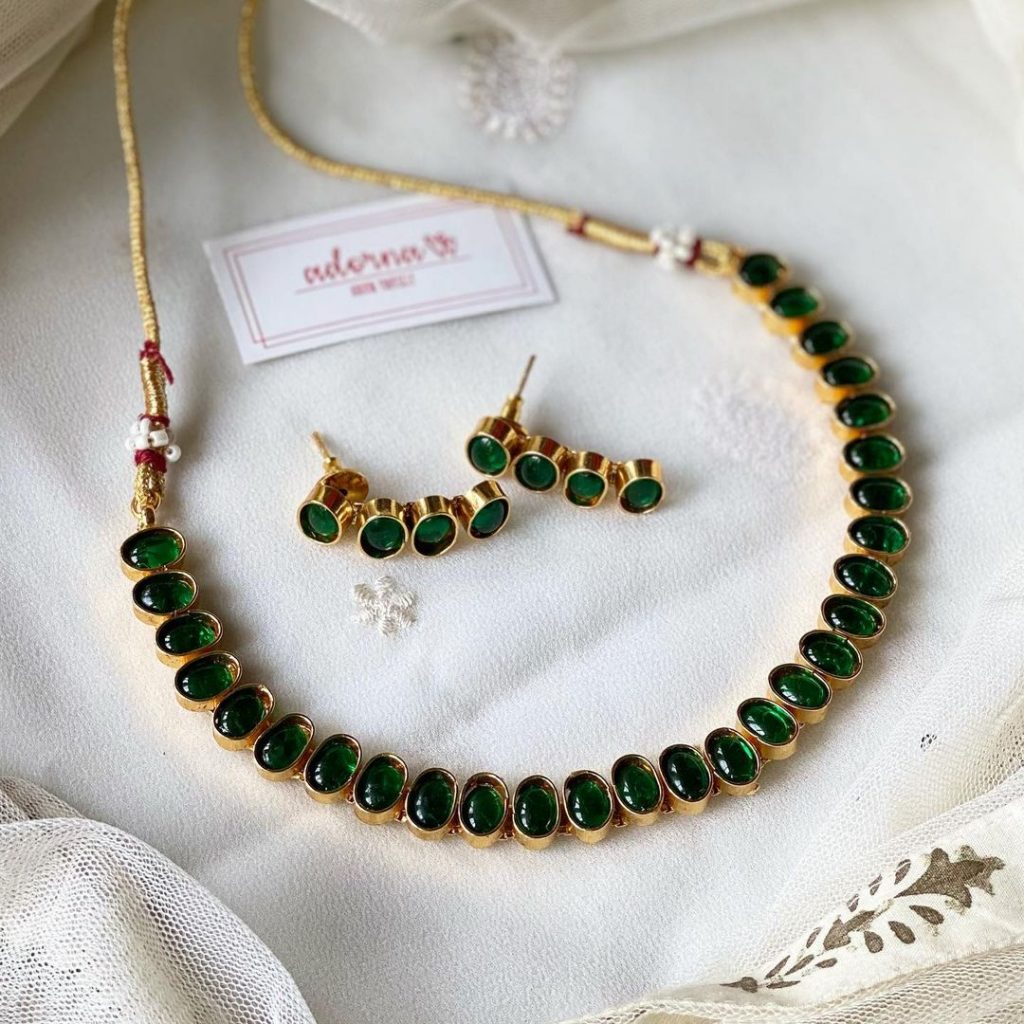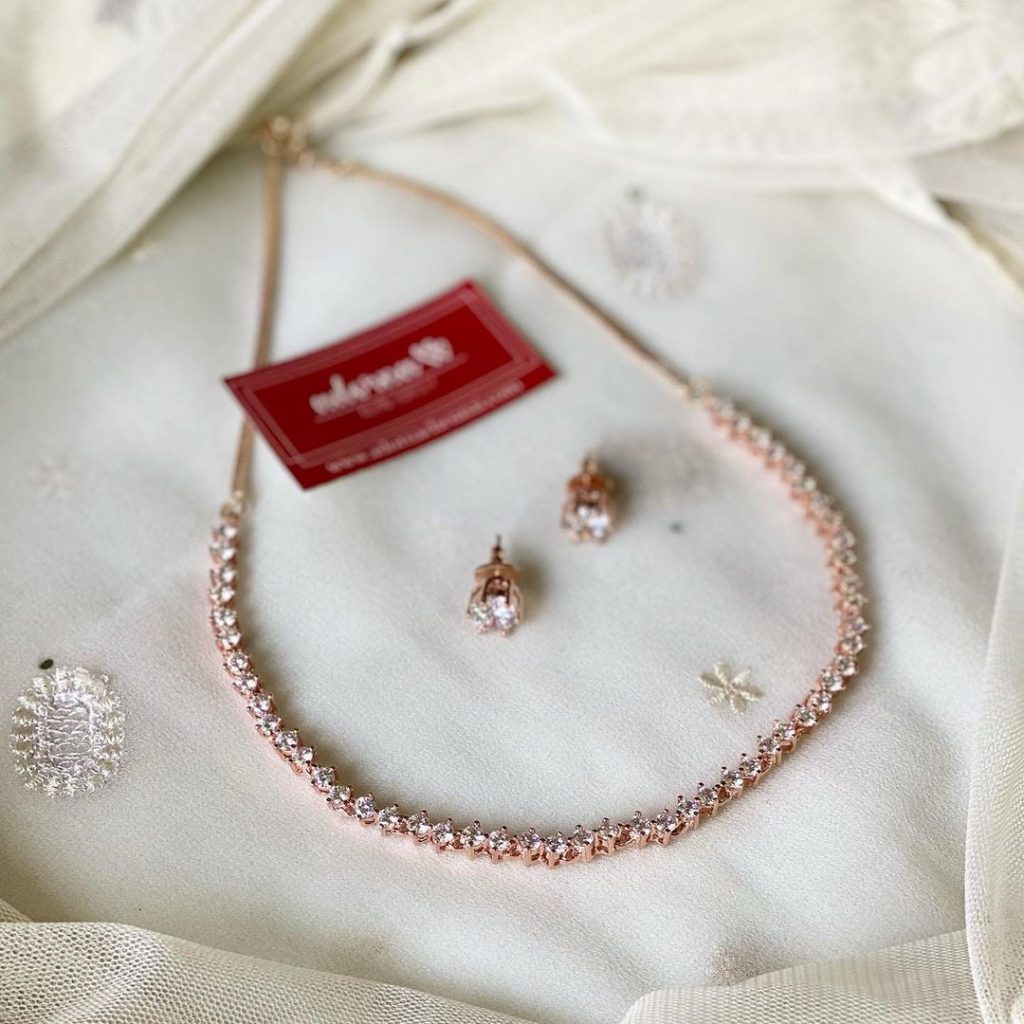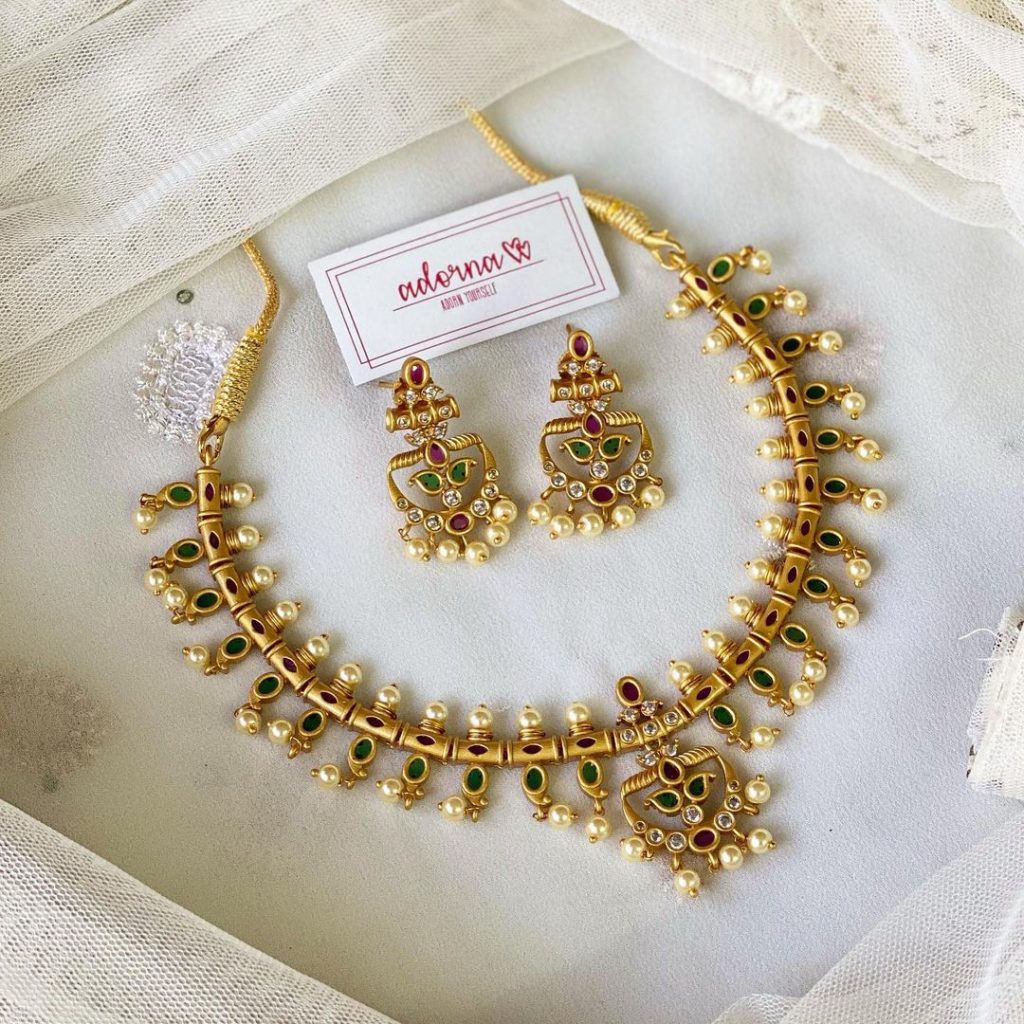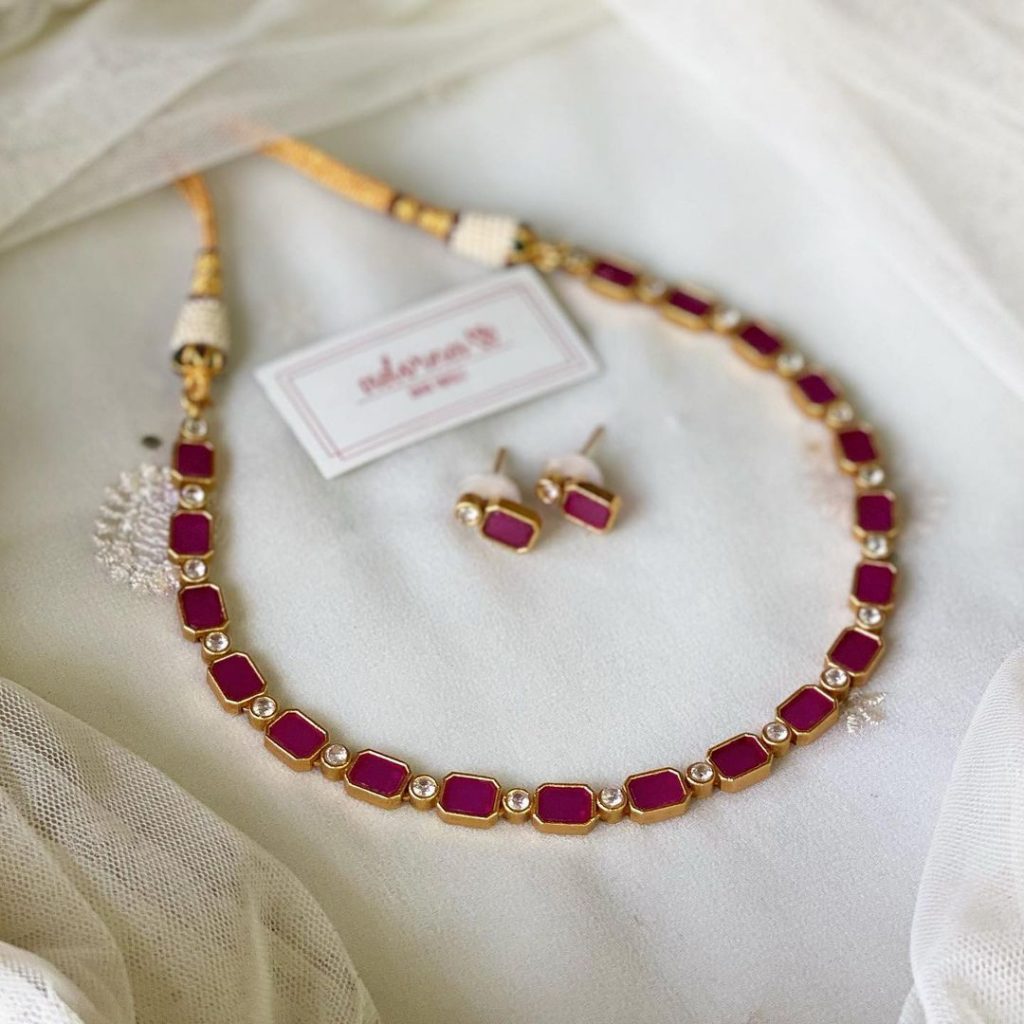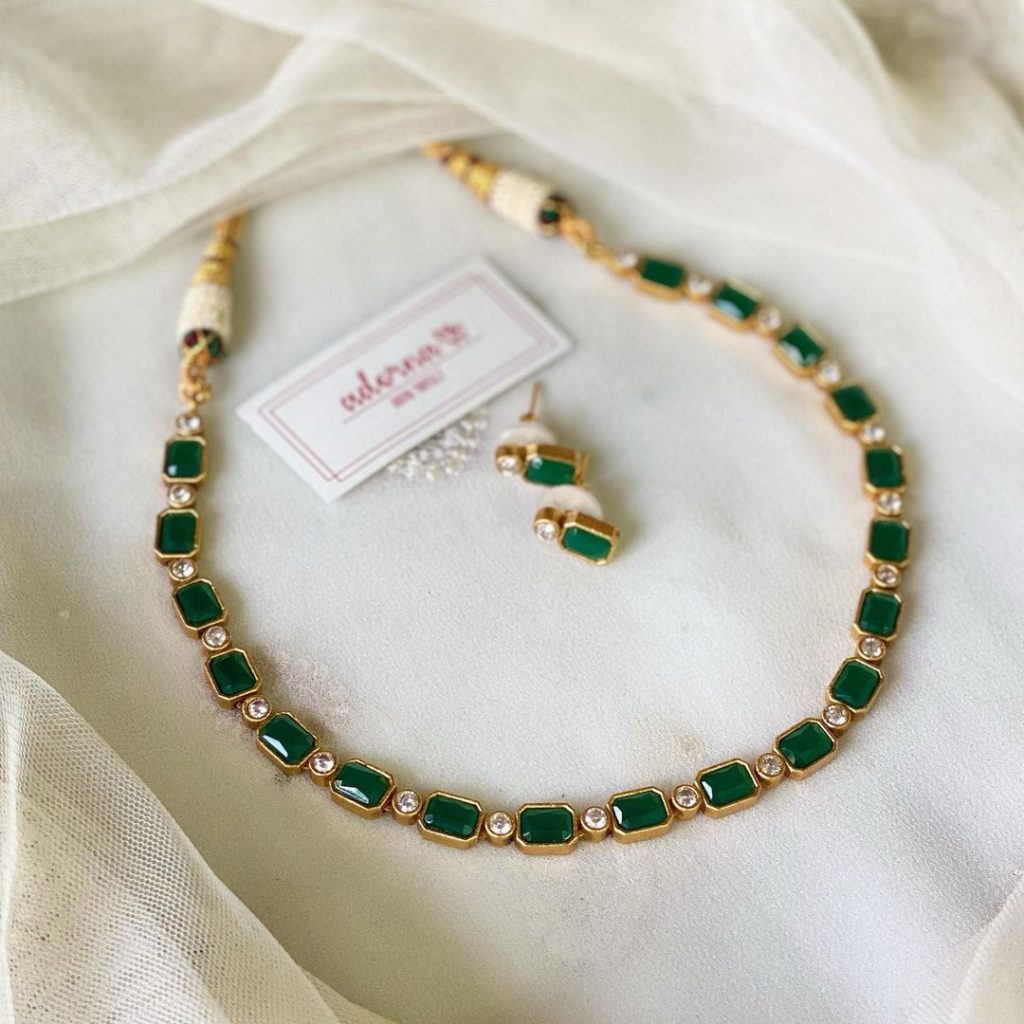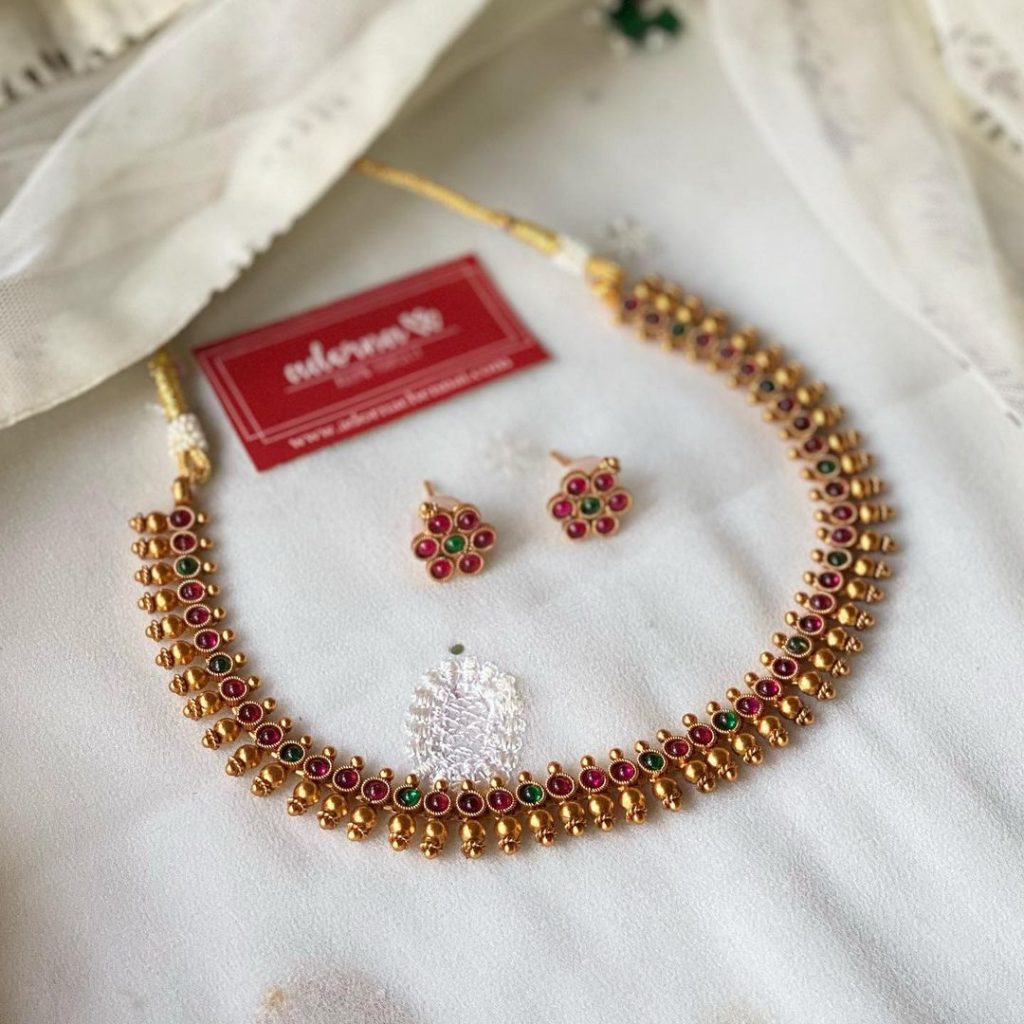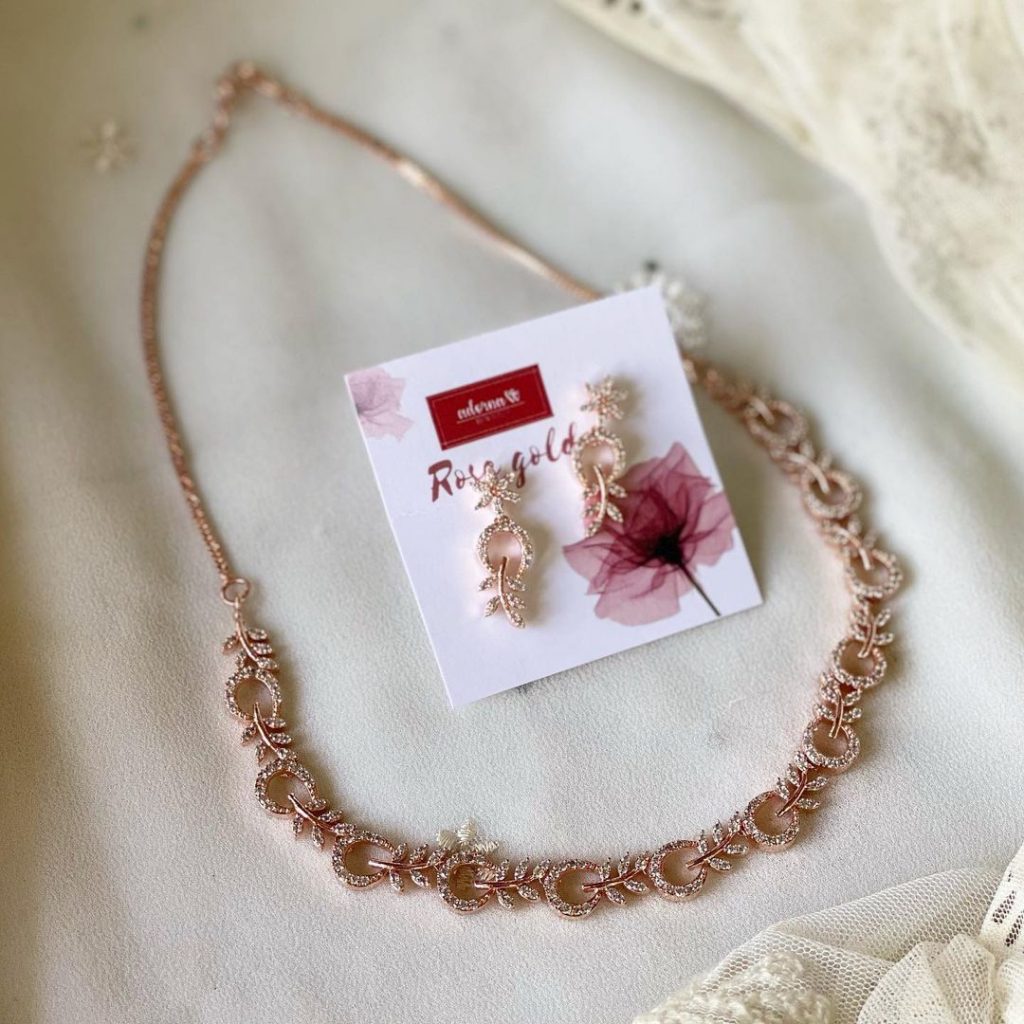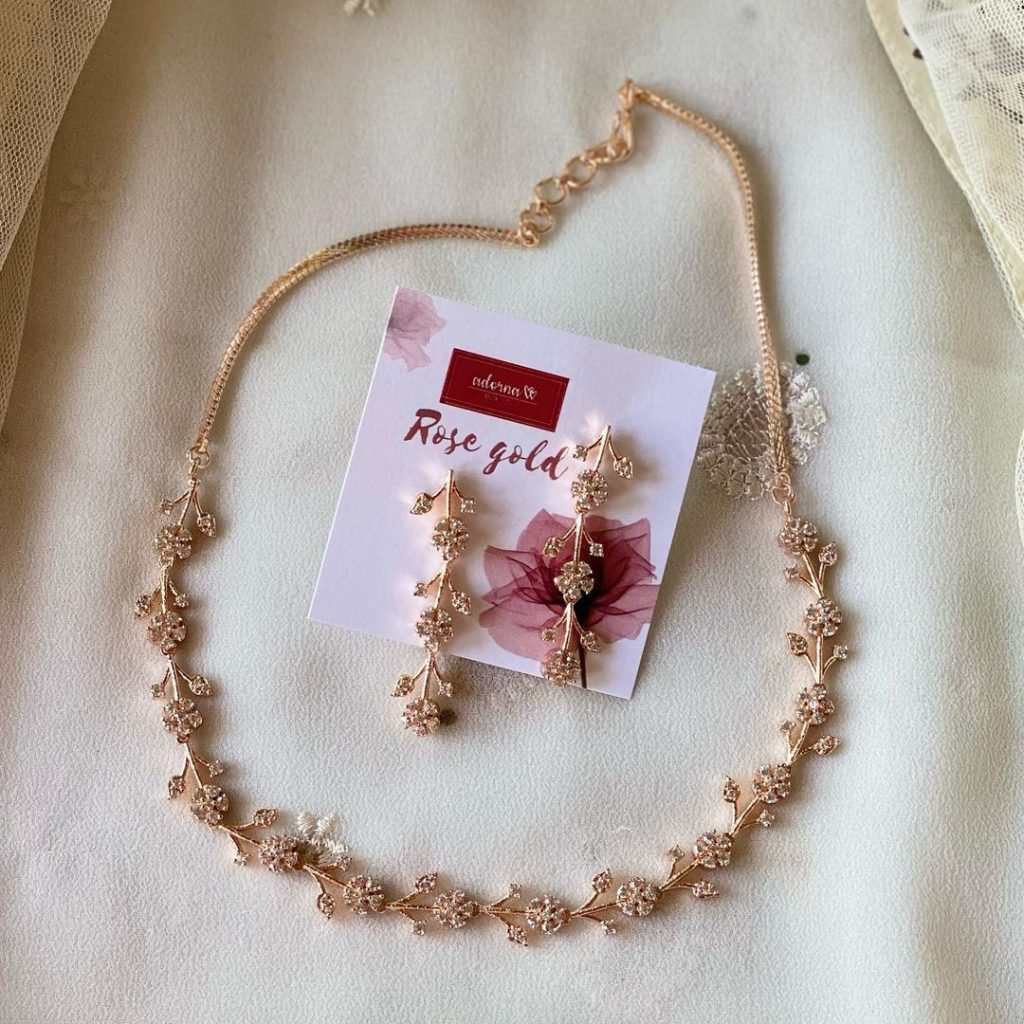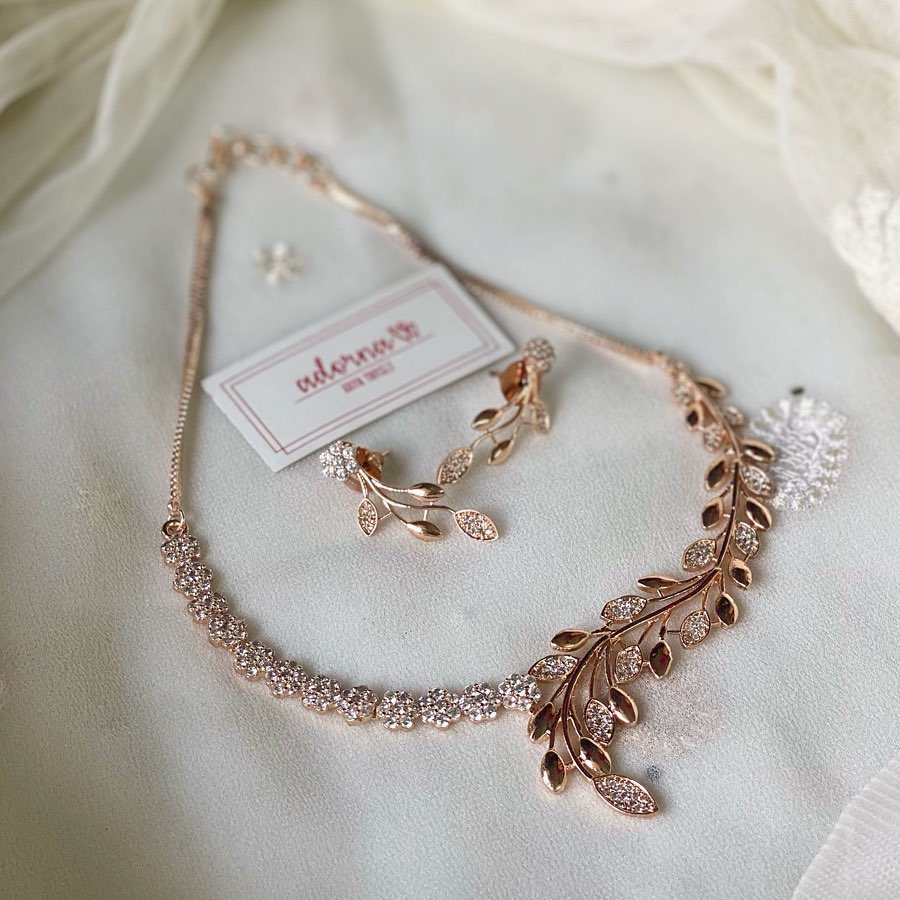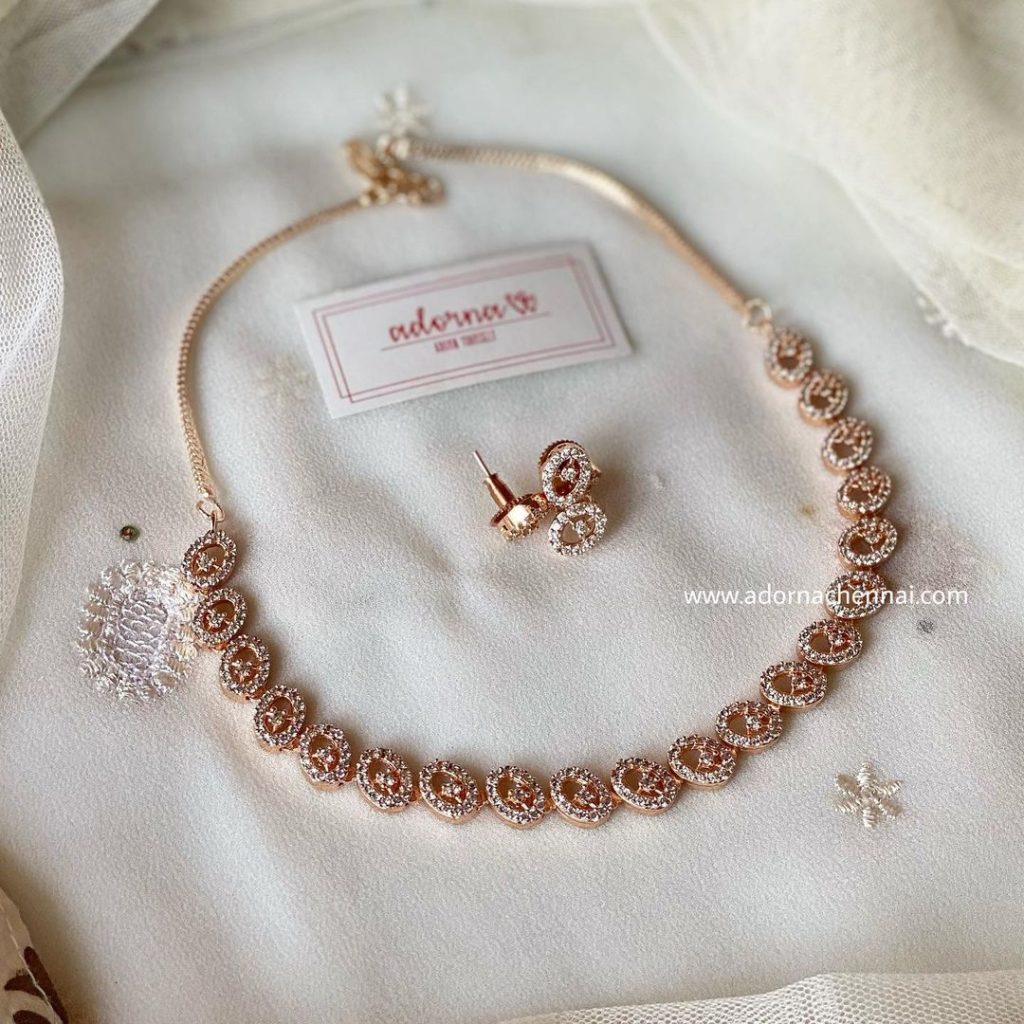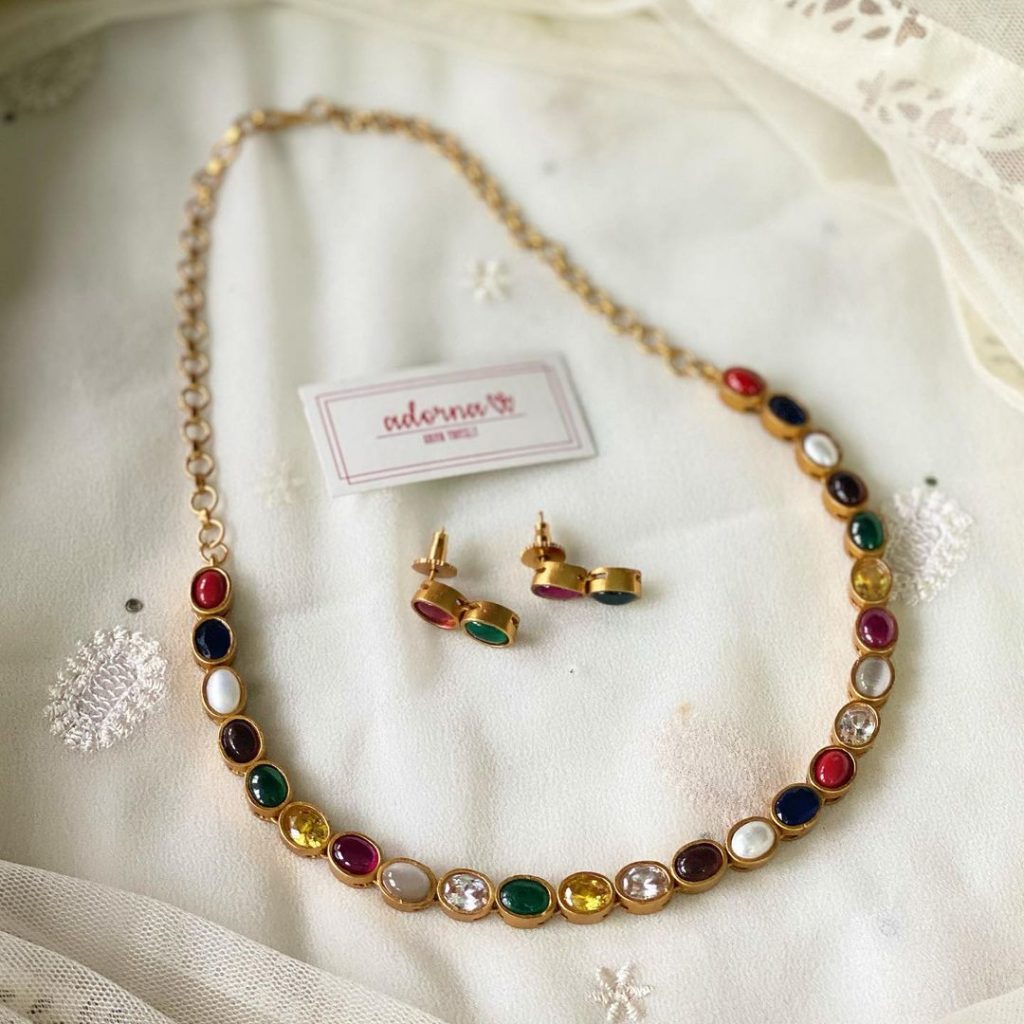 If you want to shop for any of the above simple chokers, then click here to buy!!
Also Read:
Masterpiece Jewellery That Are Sure To Make A Grand Statement!
Here Are Some Marvellous Off-Beat Jewellery Styling Ideas!