There is no beauty as the one of a rich temple jewellery collection! This is why most South Indian women love donning temple design jewellery. The beauty, richness, and grandeur that a temple design jewel is simply unbeatable! Moreover, they have such amazing and unique patterns that one cannot stop but fall in love with them. And in this blog, we are going to show you some stunning temple jewellery collections that will charm you.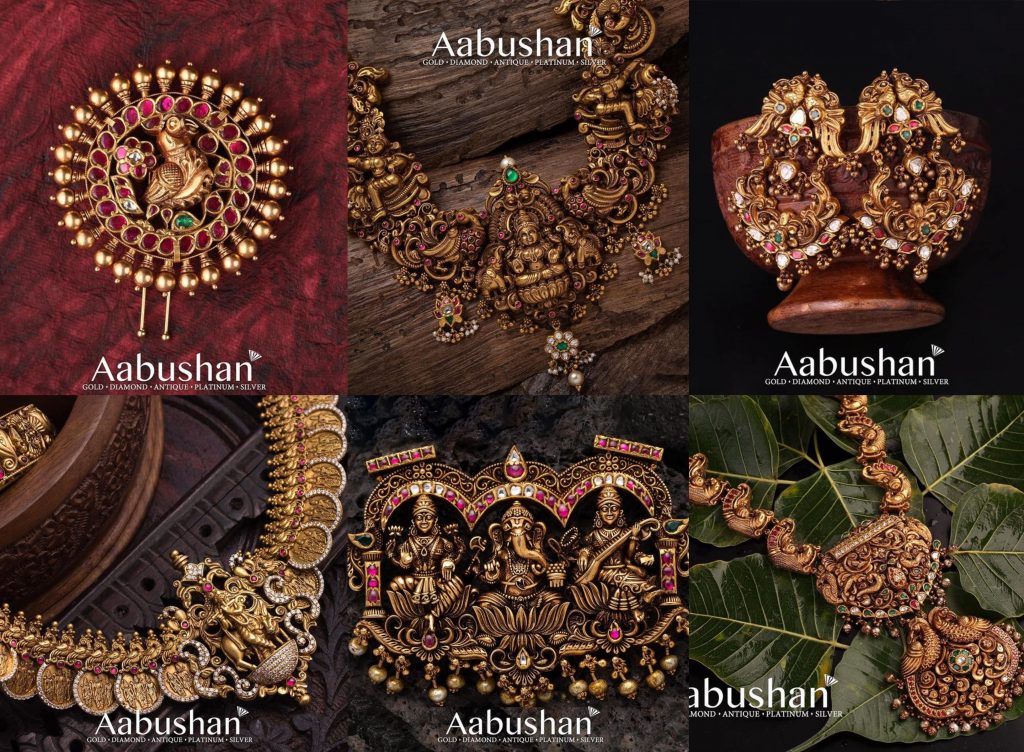 Temple jewellery has been quite a rage for a couple of years, and from the looks of it – it is here to stay! Every year lots of new jewellery designs come in trend with a variety of new designs from Hindu deities to peacocks and nagas. All these designs are engraved most beautifully amidst the precious and semi-precious stones.
And these enthralling and regal-looking temple jewellery collections are usually every South Indian bride's favorite! In this article, we rounded up some of the best and regal looking South Indian temple jewellery from the brand Aabhushan
.
This brand has some stunning temple jewellery collections that are no less than a pleasure to your eyes. With intricate and regal designs, these jewellery designs are sure to make a place in your heart! Are you excited to check out these designs? Check out the pictures featured below and get ready to fall in love with the beauty of South Indian temple design jewellery.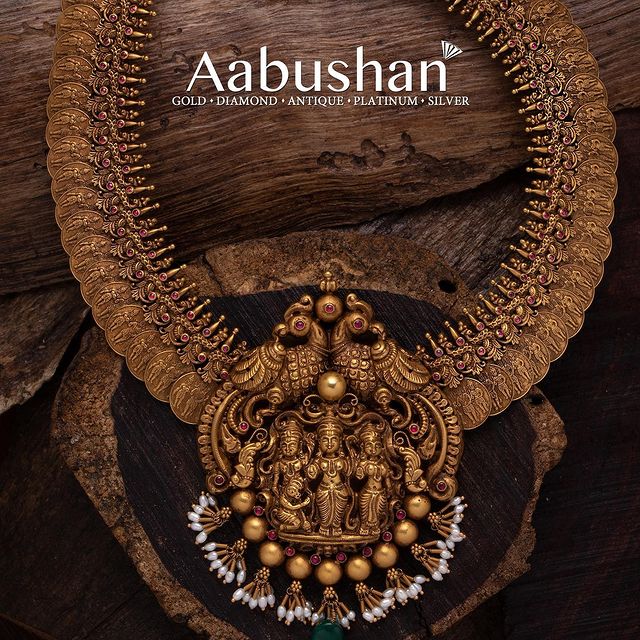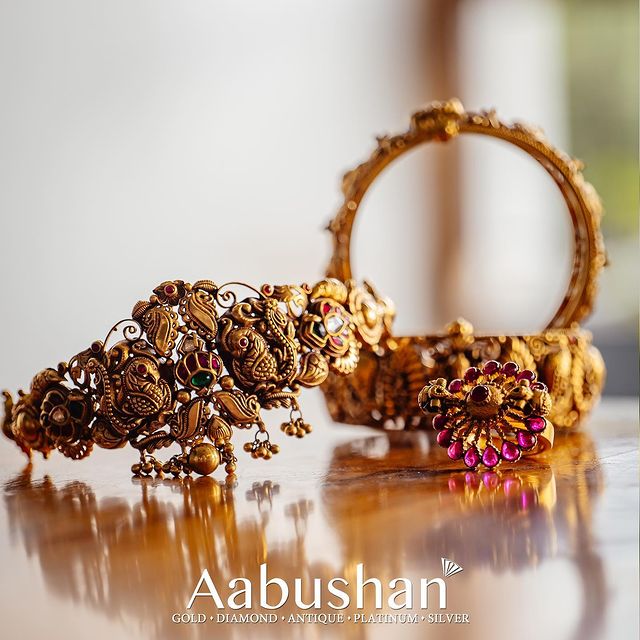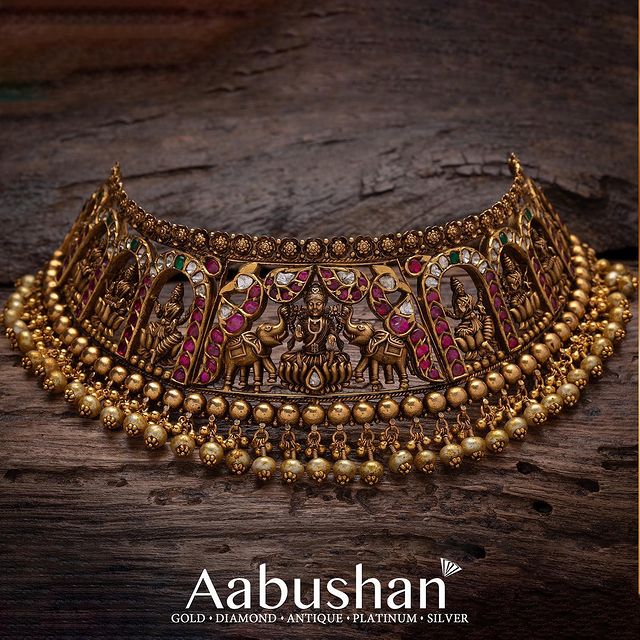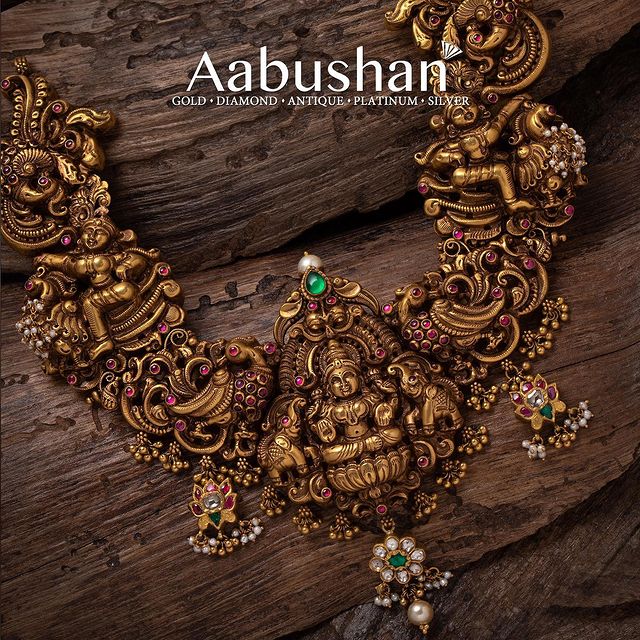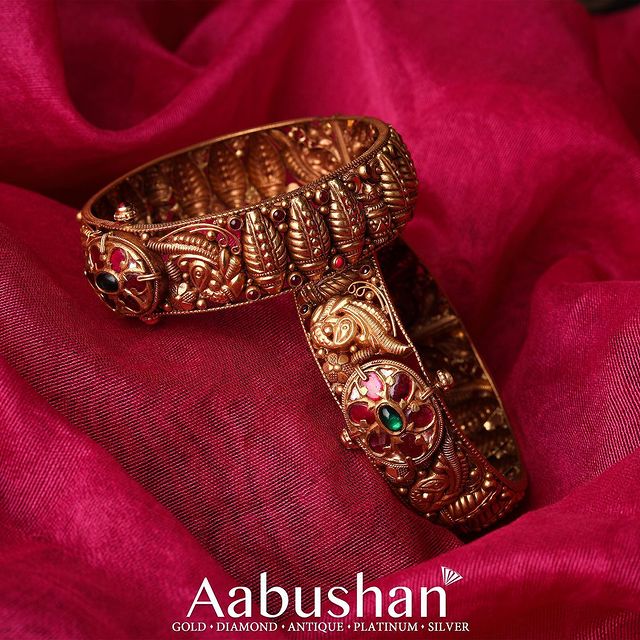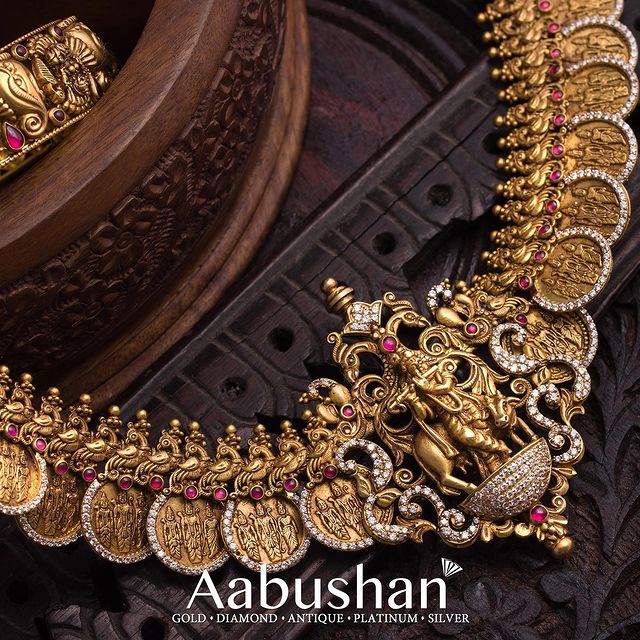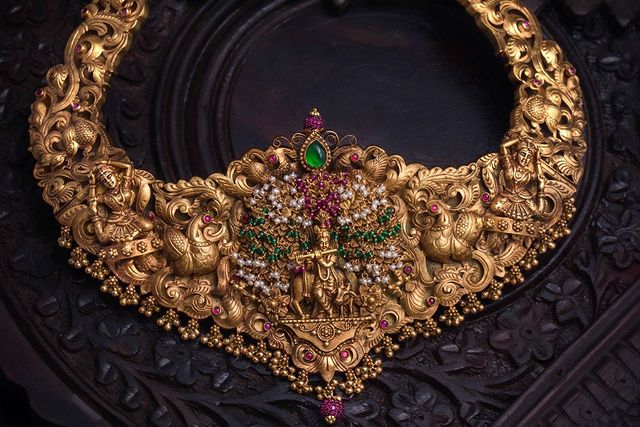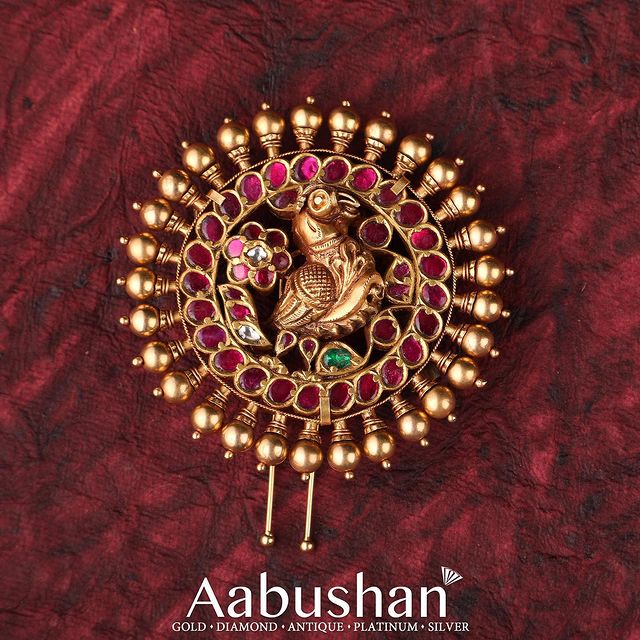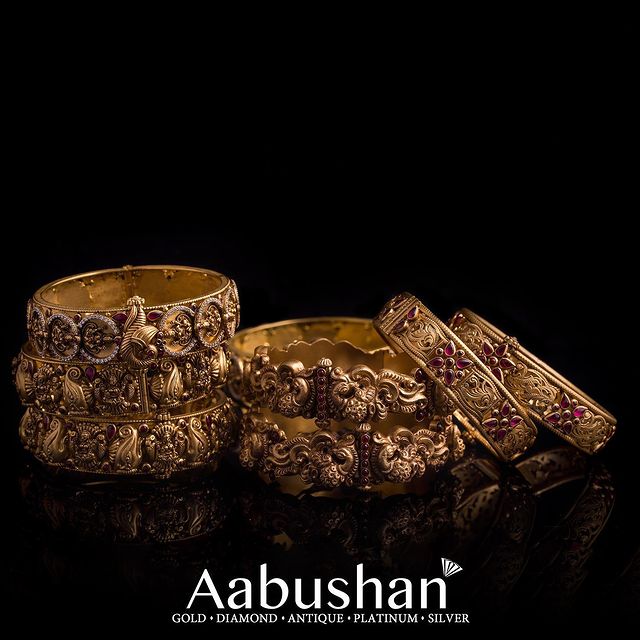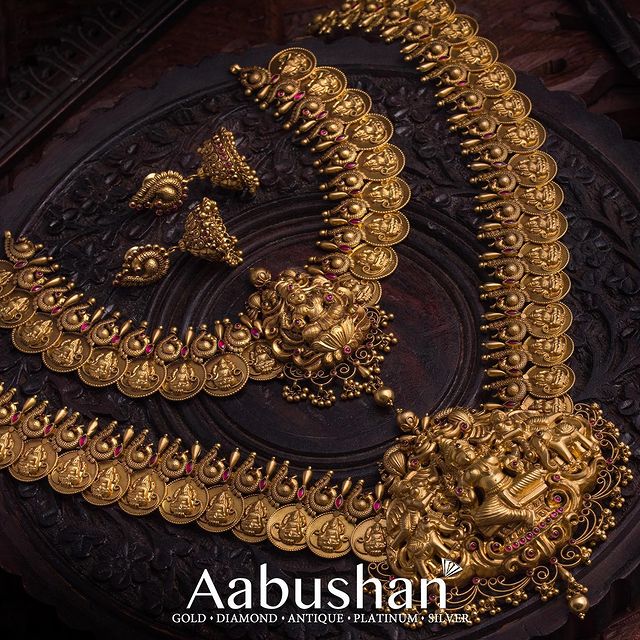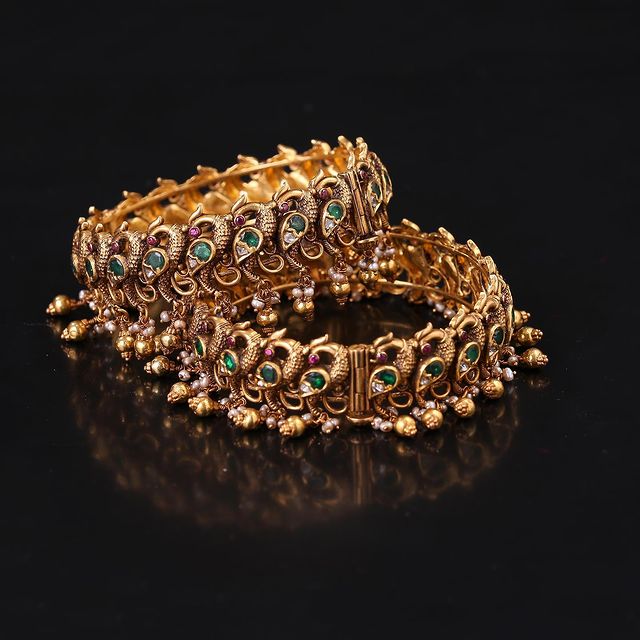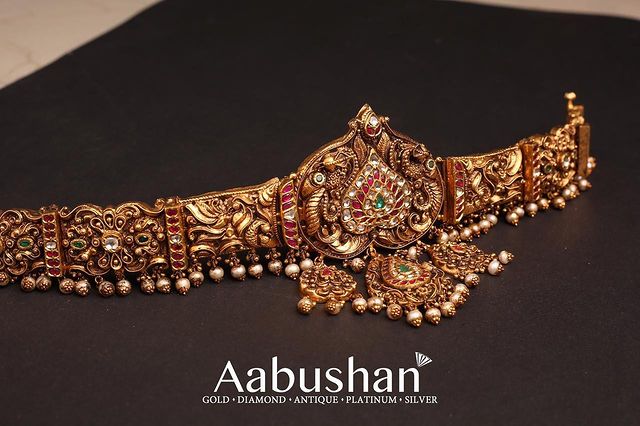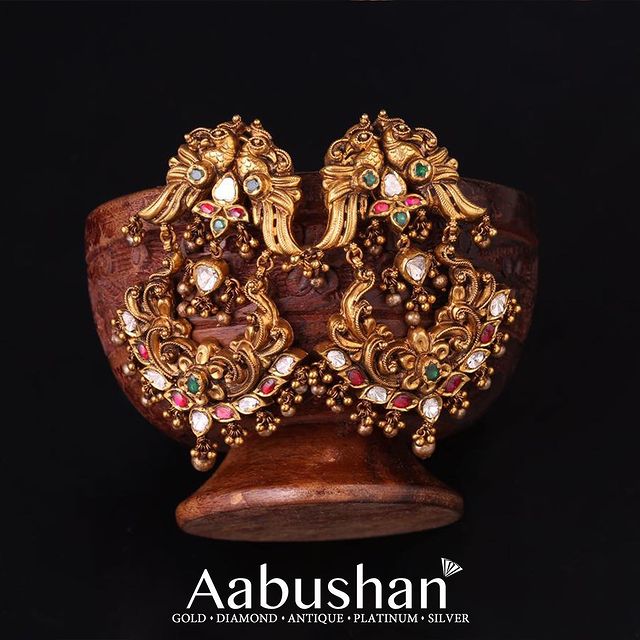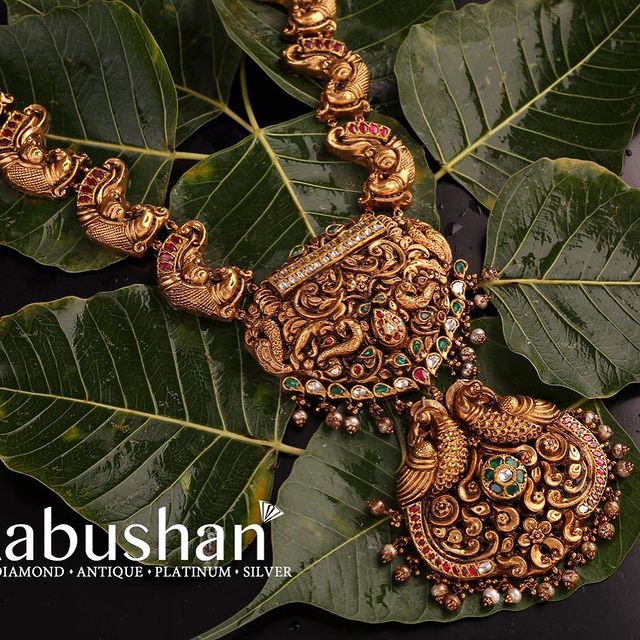 So, if you want to shop these beauties, or are looking for some more designs like these, then head straight to the brand's page. Click here to check out more temple design jewellery from this brand!
Also Read:
Statement Diamond Pieces That Are Mesmerizing!
Enchanting And Surreal Silver Kadas Are Here!