Gold jewellery is a must-have for any traditional function or a modern-day party. Simple gold jewellery is no longer a fashion trend, they need to elevated by adding beads, pearls, stones, and so on. A special mention must be given to pearls which are the Queen of the Seas and have a subtle but beautiful presence in any kind of jewellery.
They have been in the spotlight through the generations. And it will be in style for future generations also. They are available in plenty of variety which makes them versatile to be flaunted by the younger generation. Many stylish pieces with pearls have been created by Amarsons Jewellery with modern twists and classic touch which makes them sustainable for a long time.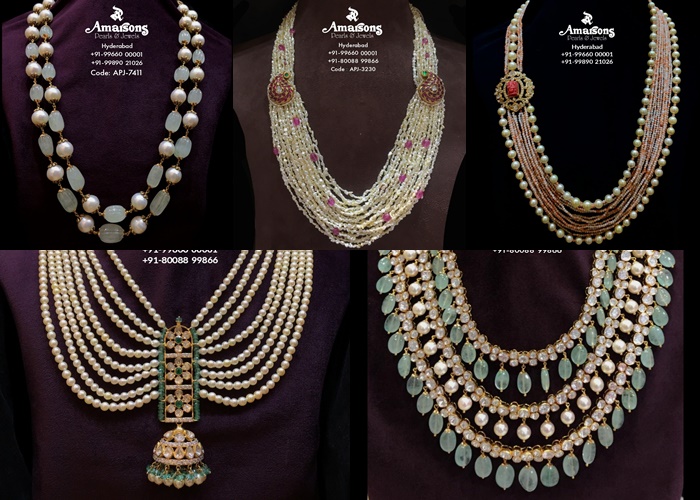 They have an expert eye for designing pearls with various combinations to bring out their best look. Their artistic designs are expertly designed making them bold, elaborate and playful at the same time. They have fresh interpretations of old patterns to suit the younger generations. Lets see some of their beautiful creations.
Large Pearls Harams
Large Pearl is a crowd charmer. They give a look of royalty. Any silk dress either a saree or western dress will stand out with chunky pearl gold jewellery.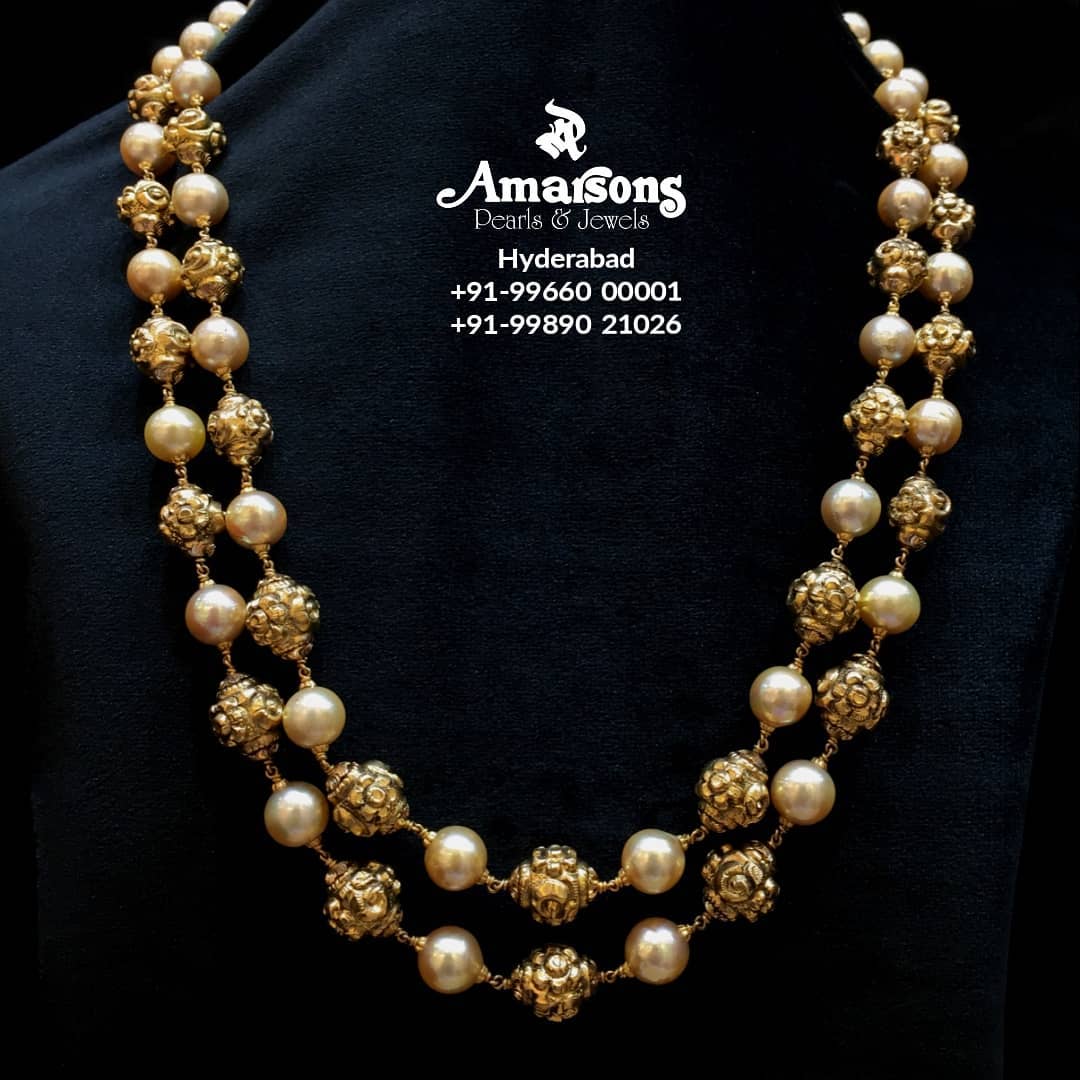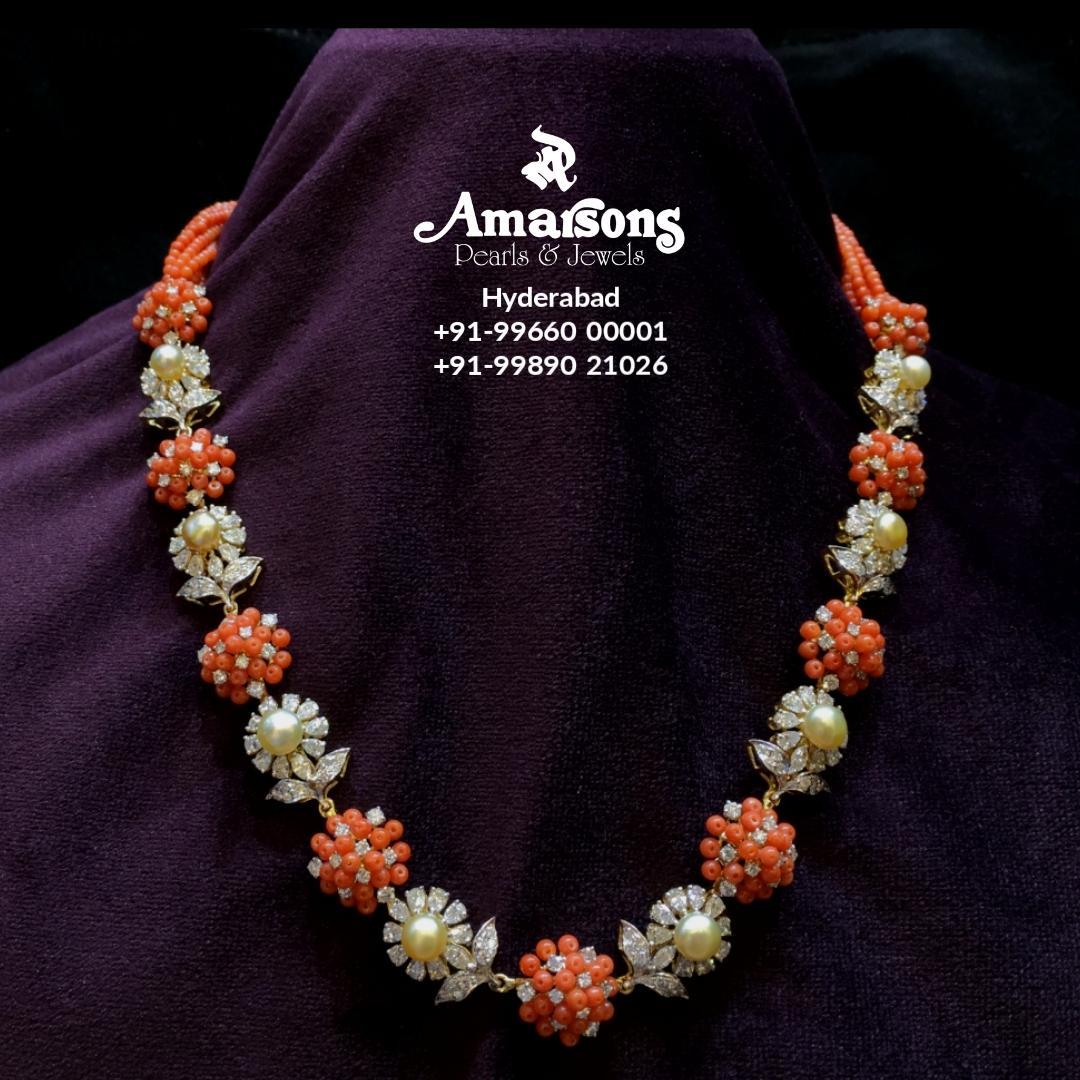 This simple chain is perfect for any youngster who wants a minimalistic style.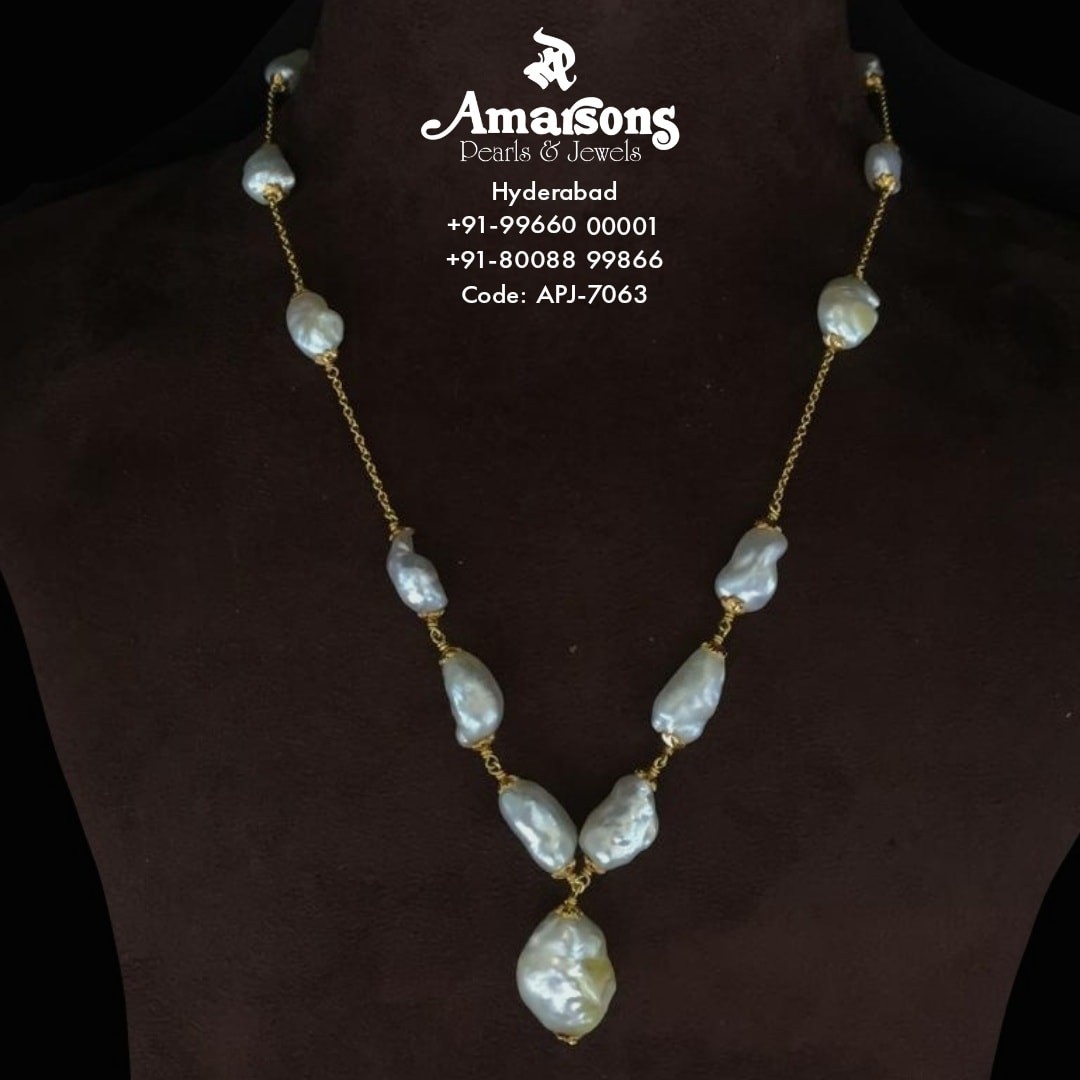 A single pearl chain mixed with emeralds, gold, rubies, gold beads will add to the whole look. You can pair it with a simple single pearl earring, to maintain that subtle look.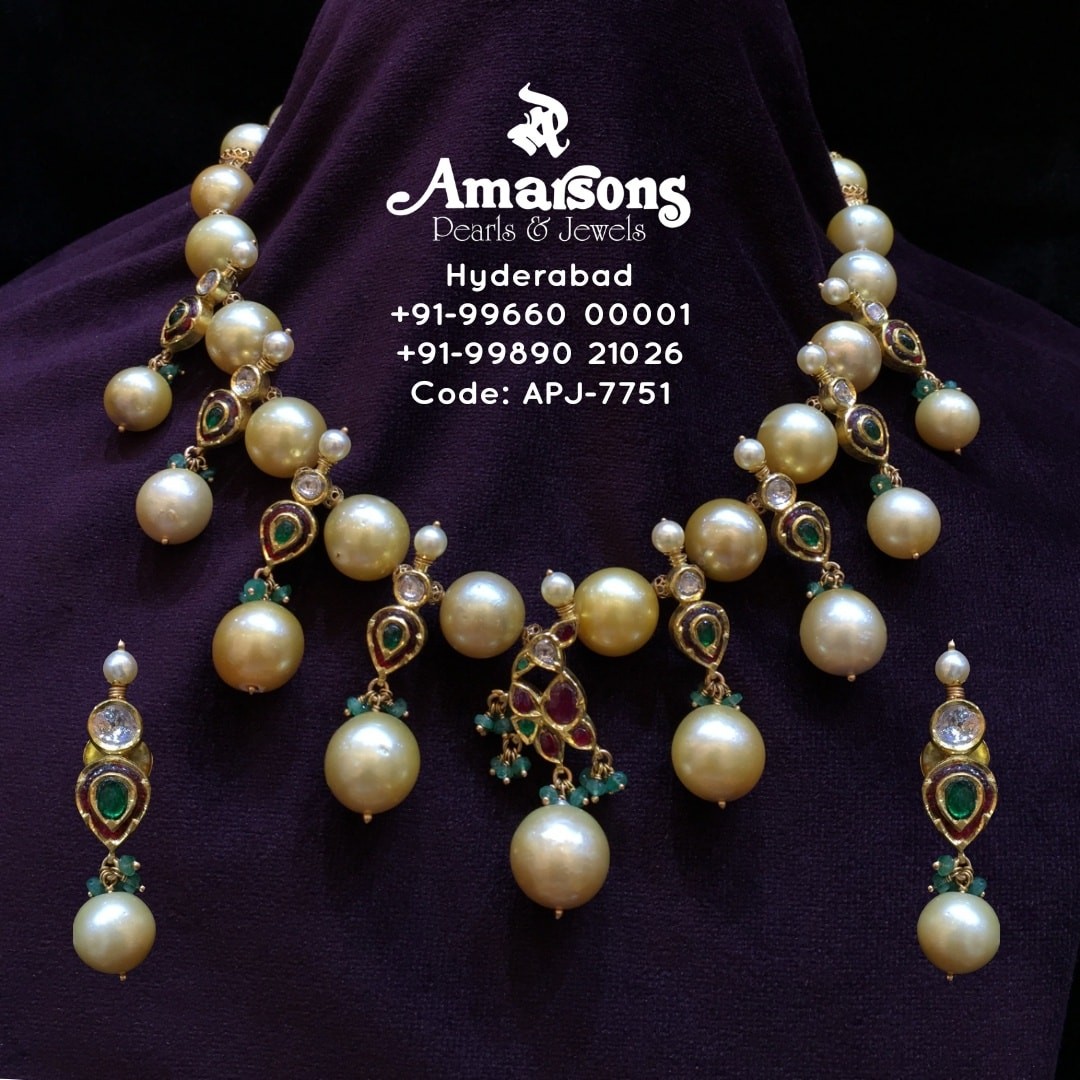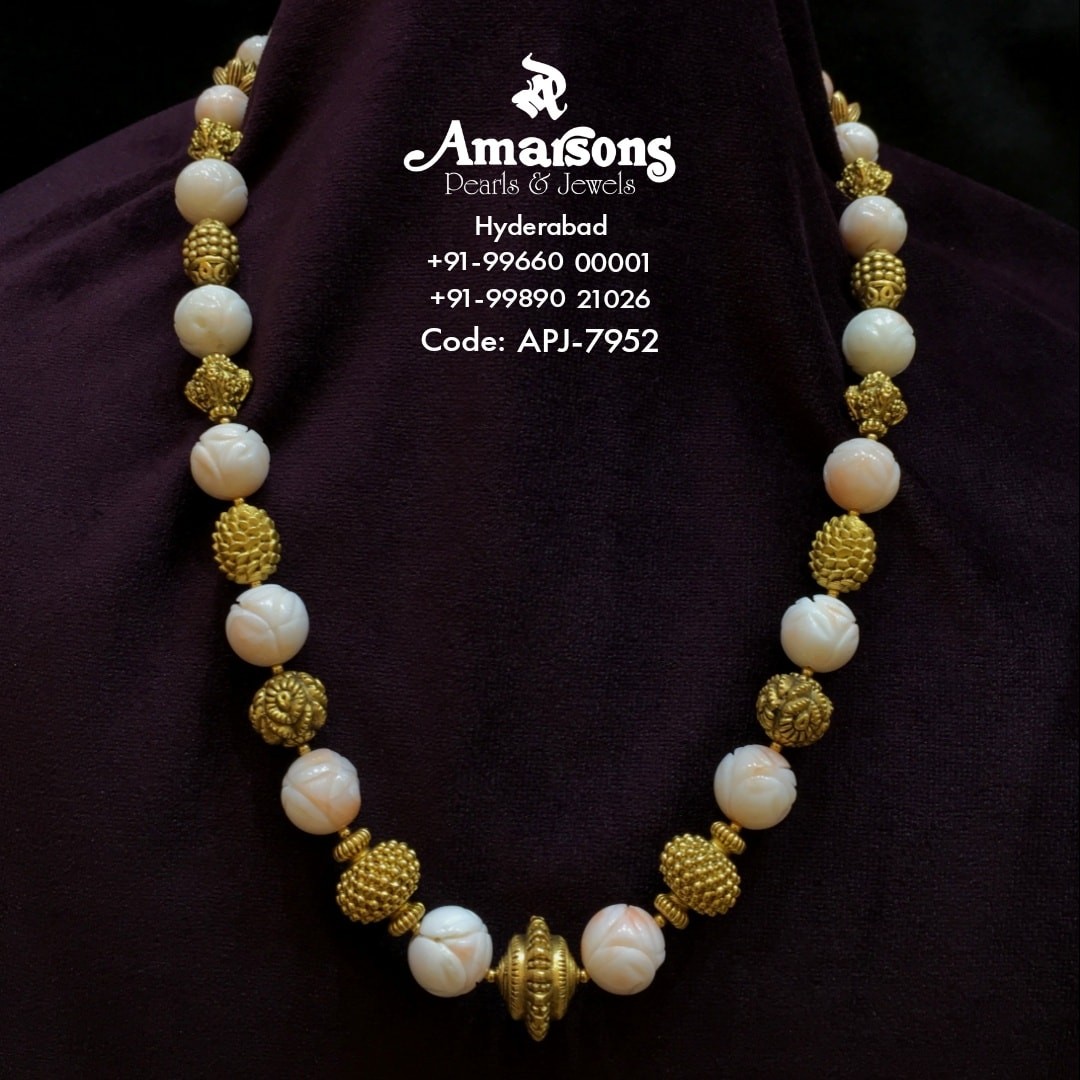 Pearls are available in different colours and shapes, they can be mixed and matched to your outfit. They do not require much gold, as just pearls are enough to elevate the beauty of the necklace.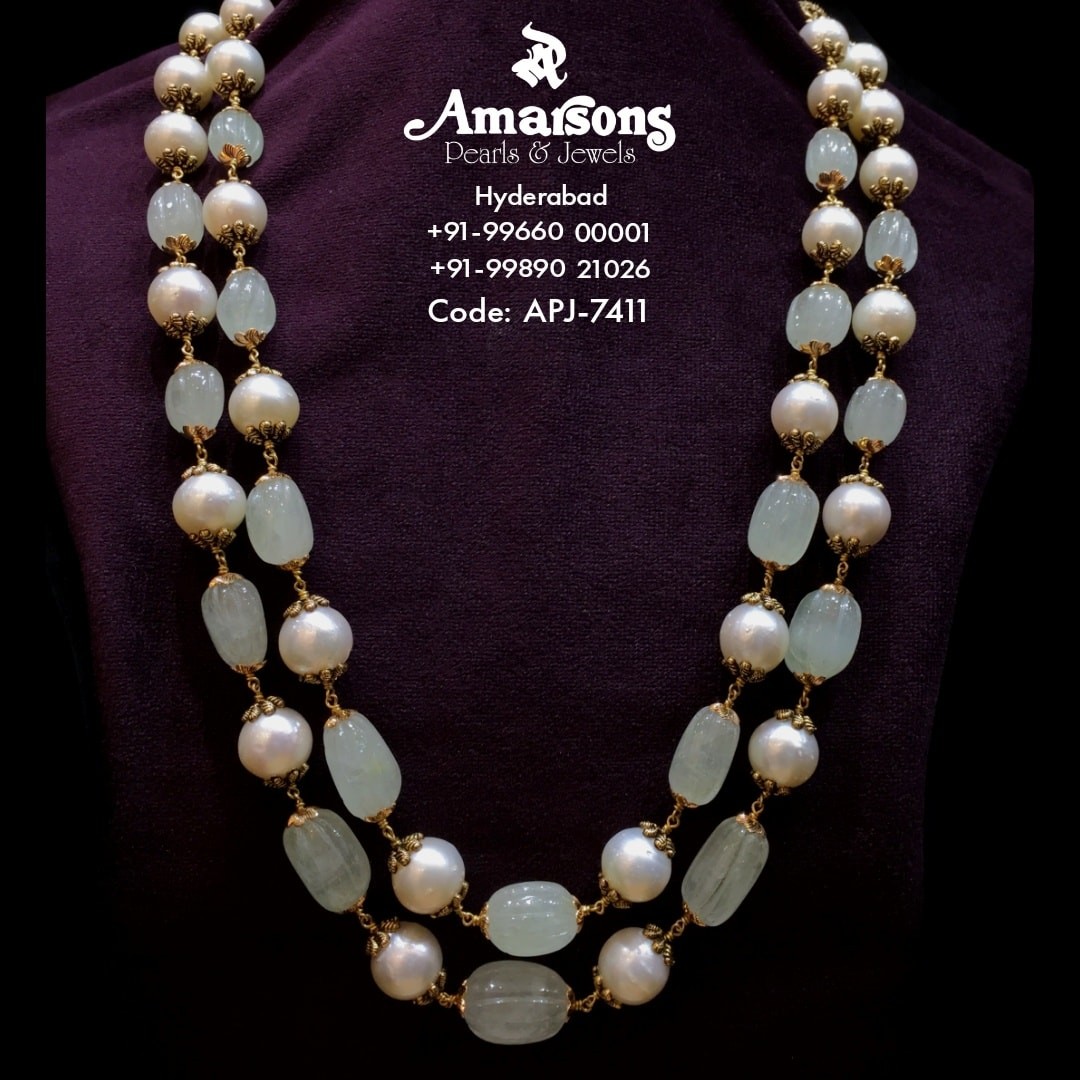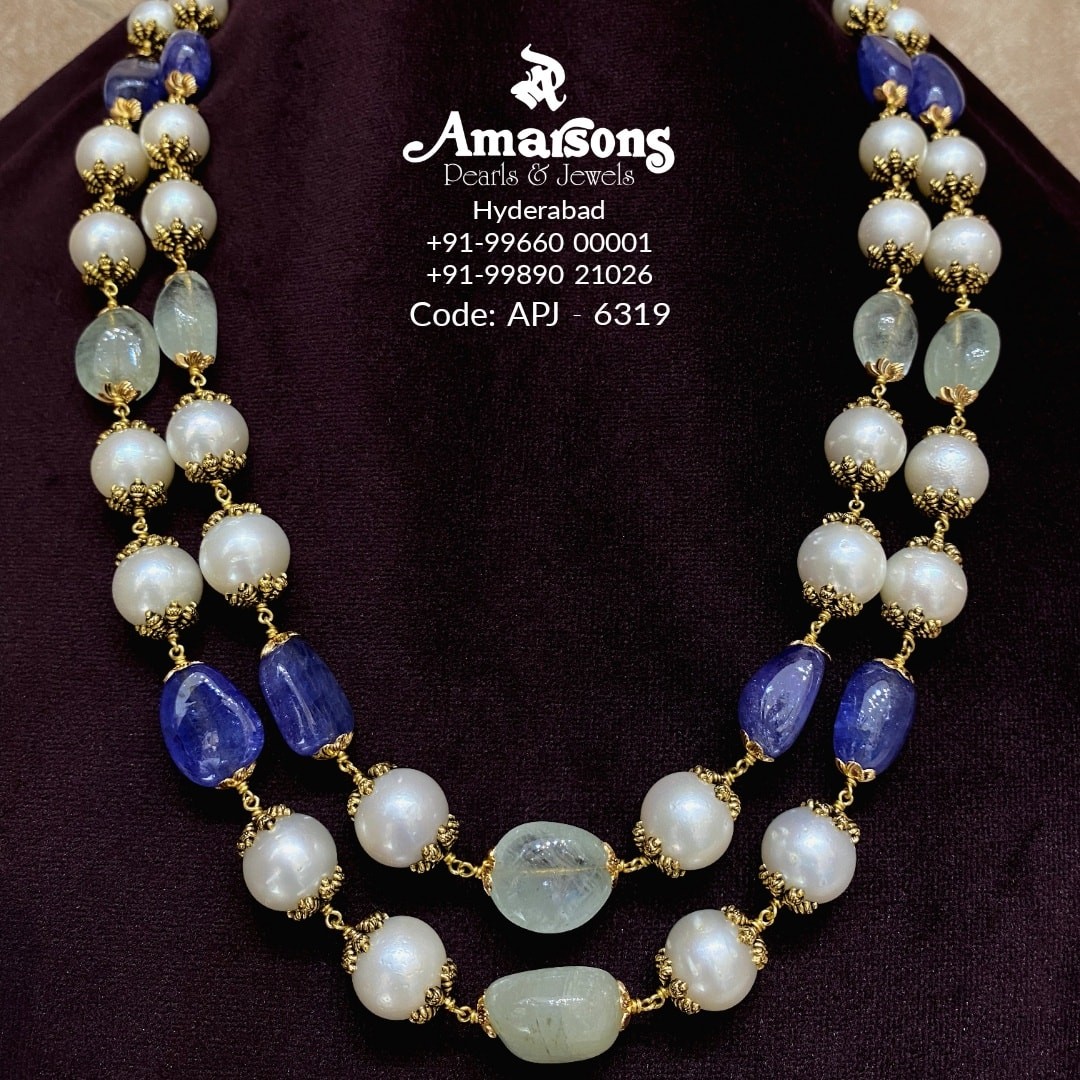 Pearl Necklace with Pendants
Traditional necklaces with pendants are a perfect match for a saree. They give a complete look. If you are searching a stylish and elegant necklace for your saree then these are for you.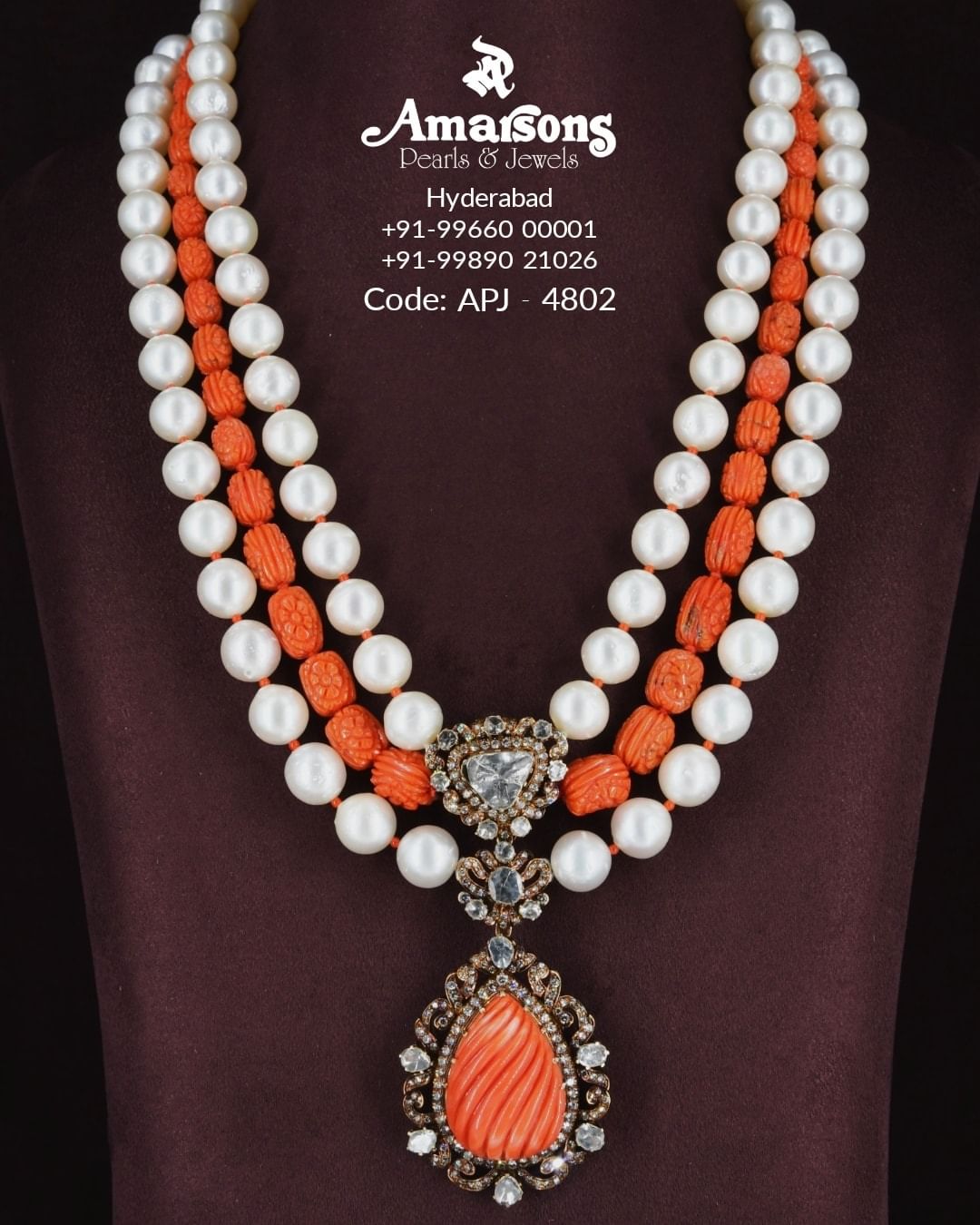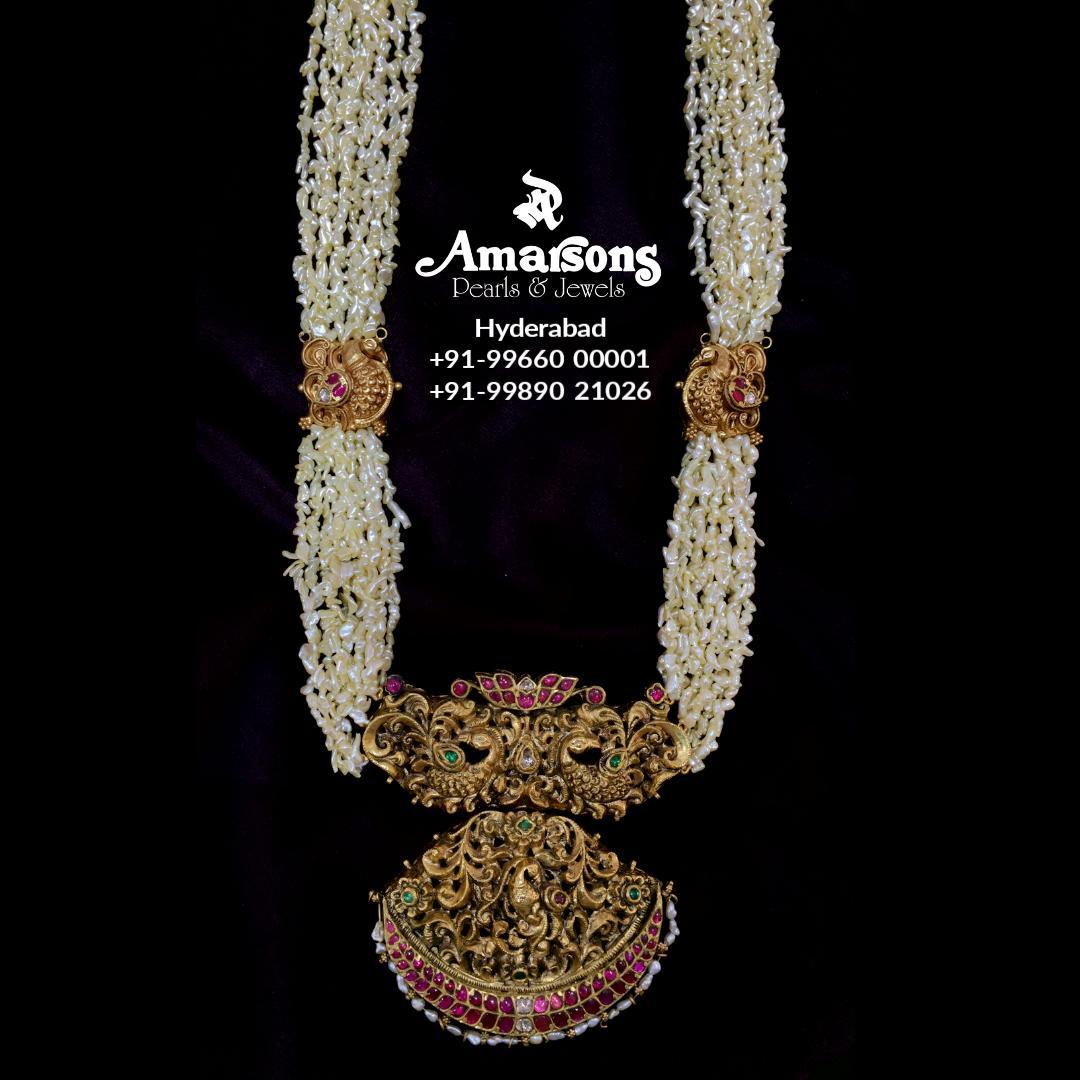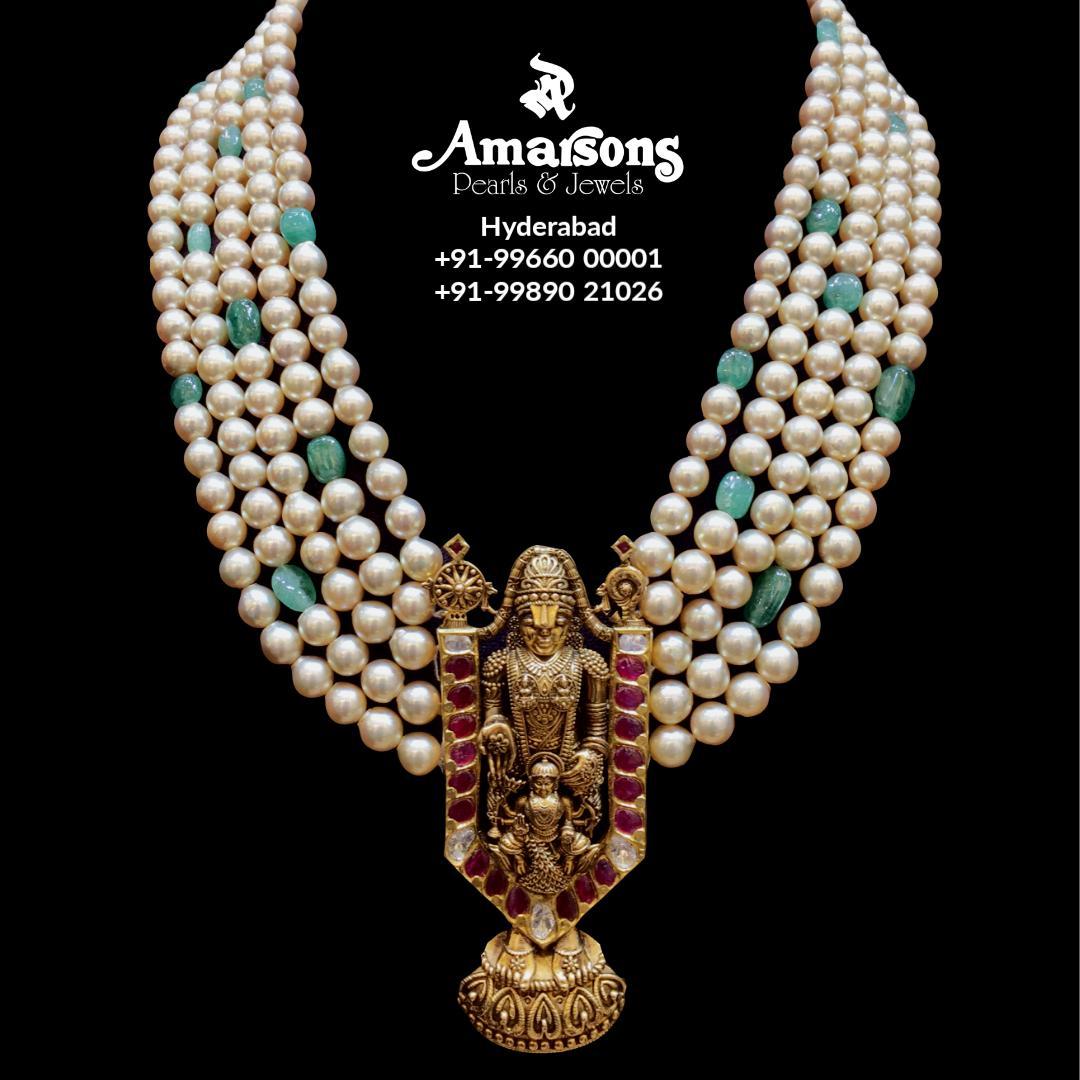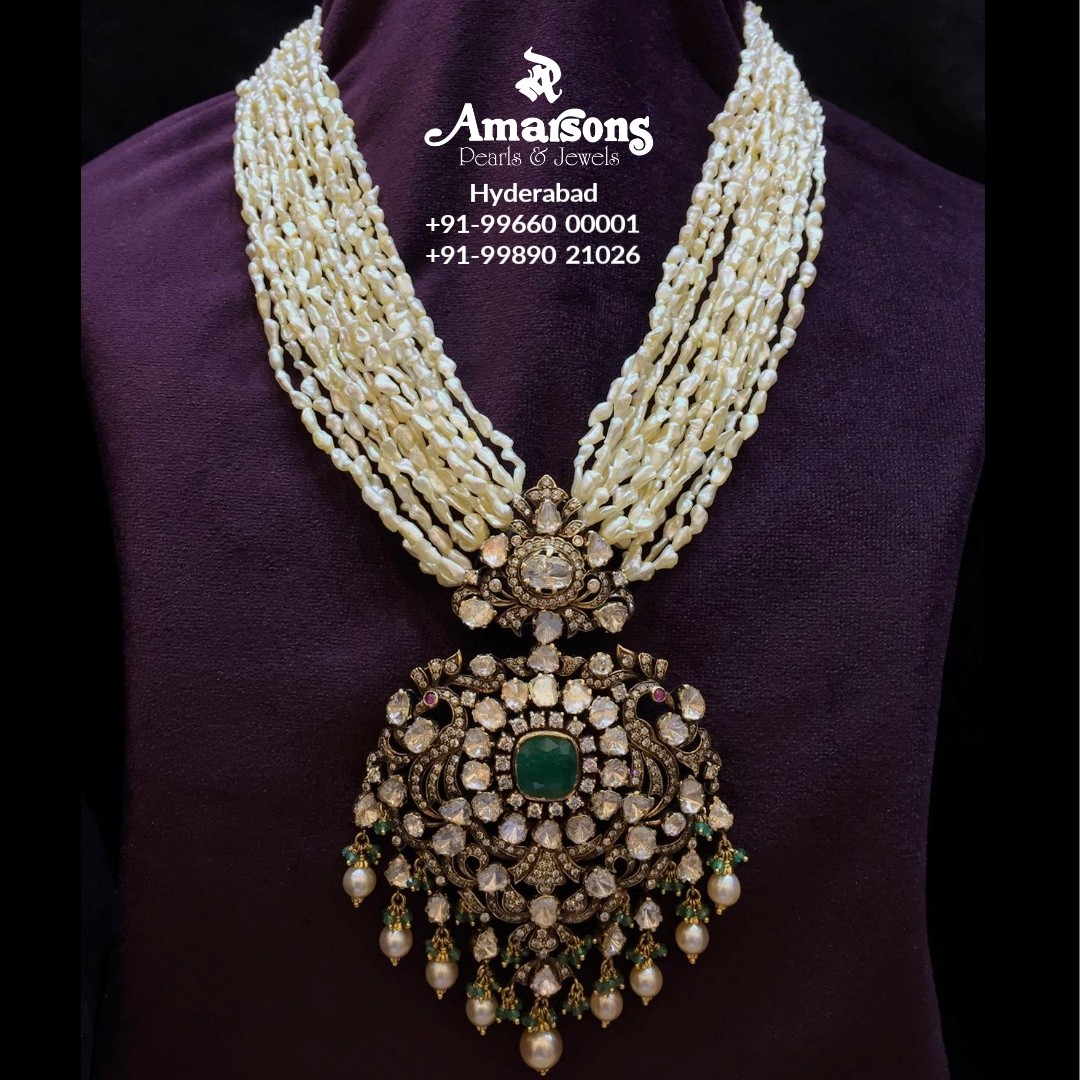 Amarsons have a large variety of pendants for pearl necklaces. They have a unique collection in different shapes like a round, a lengthy one, a God figure, etc. They can be designed with different colourful stones and beads.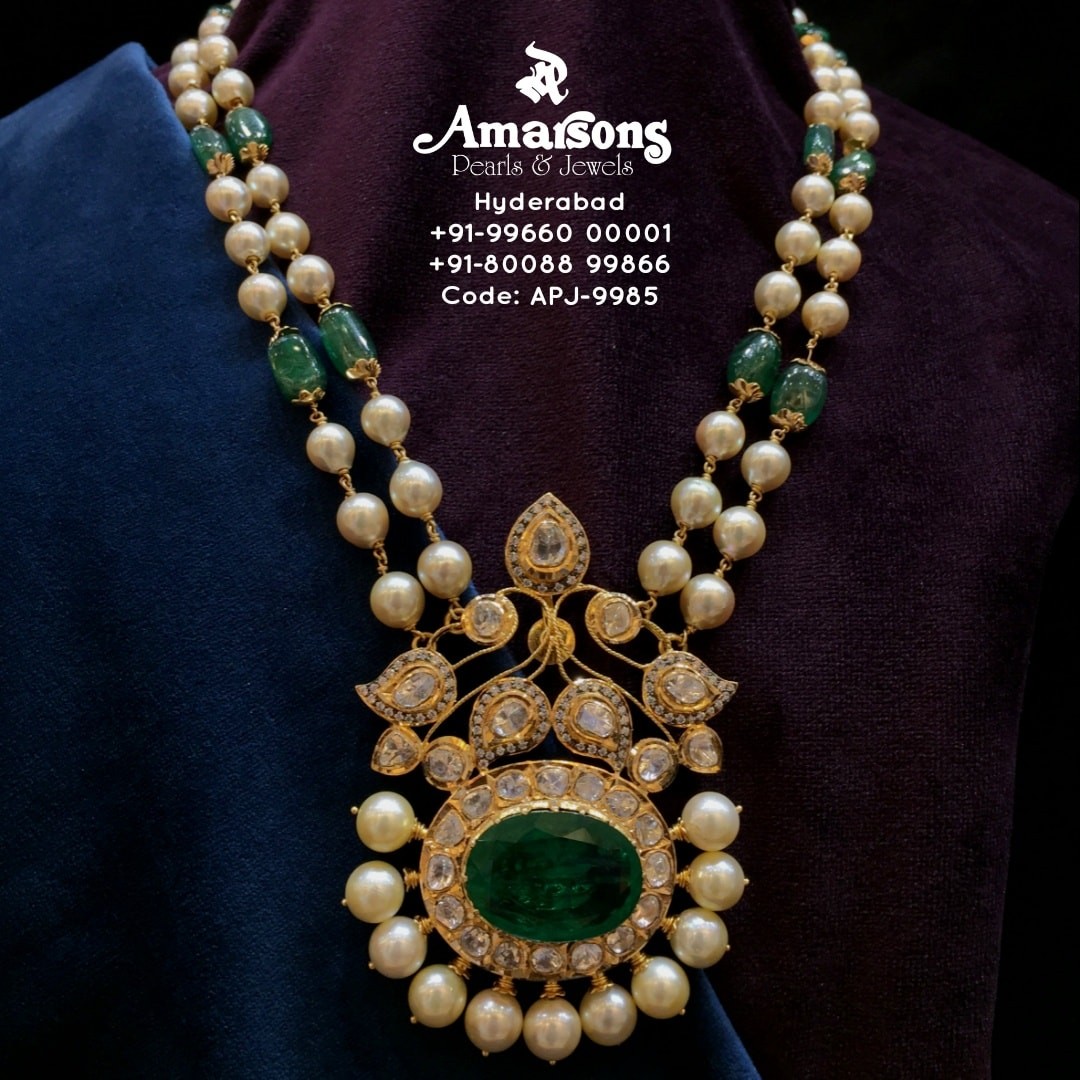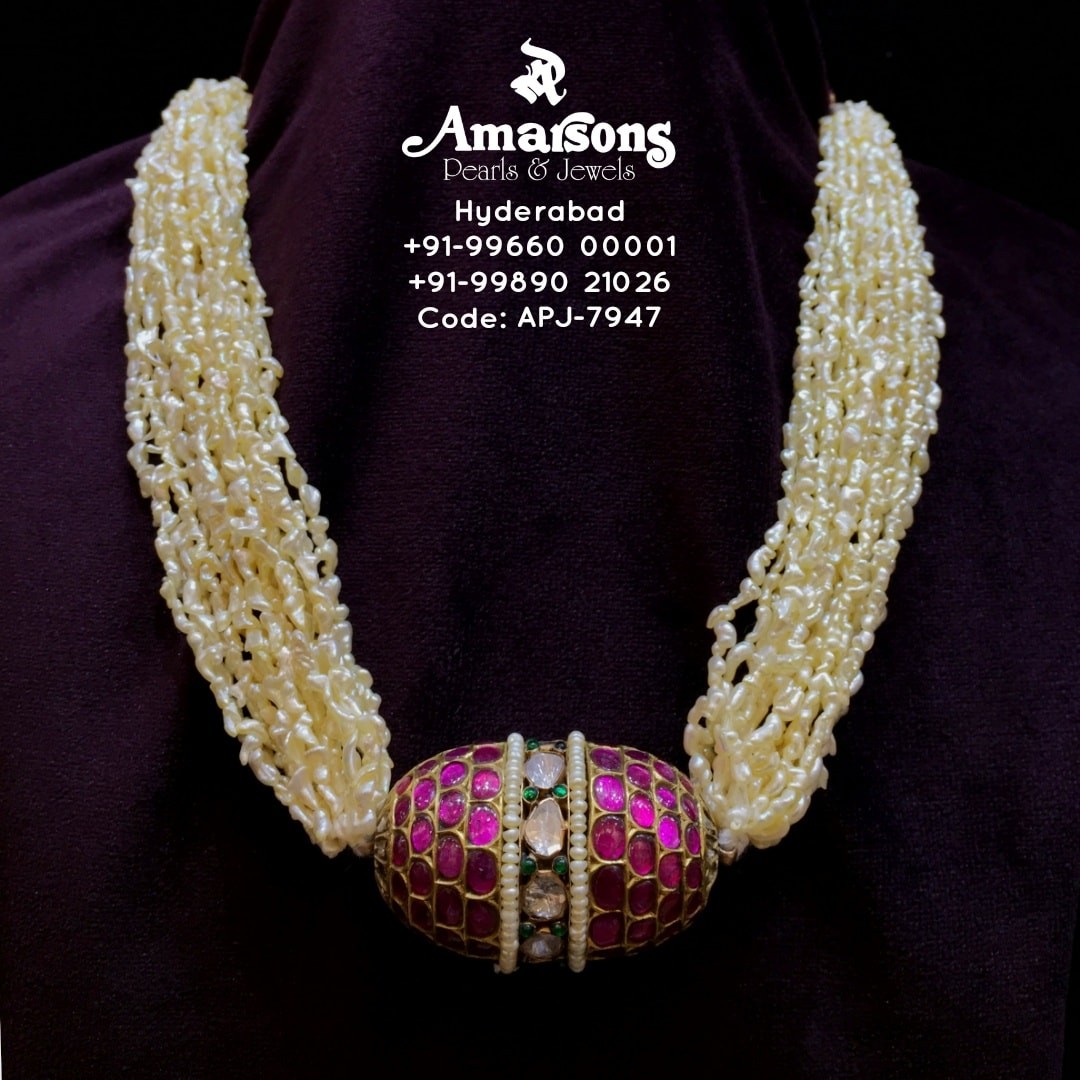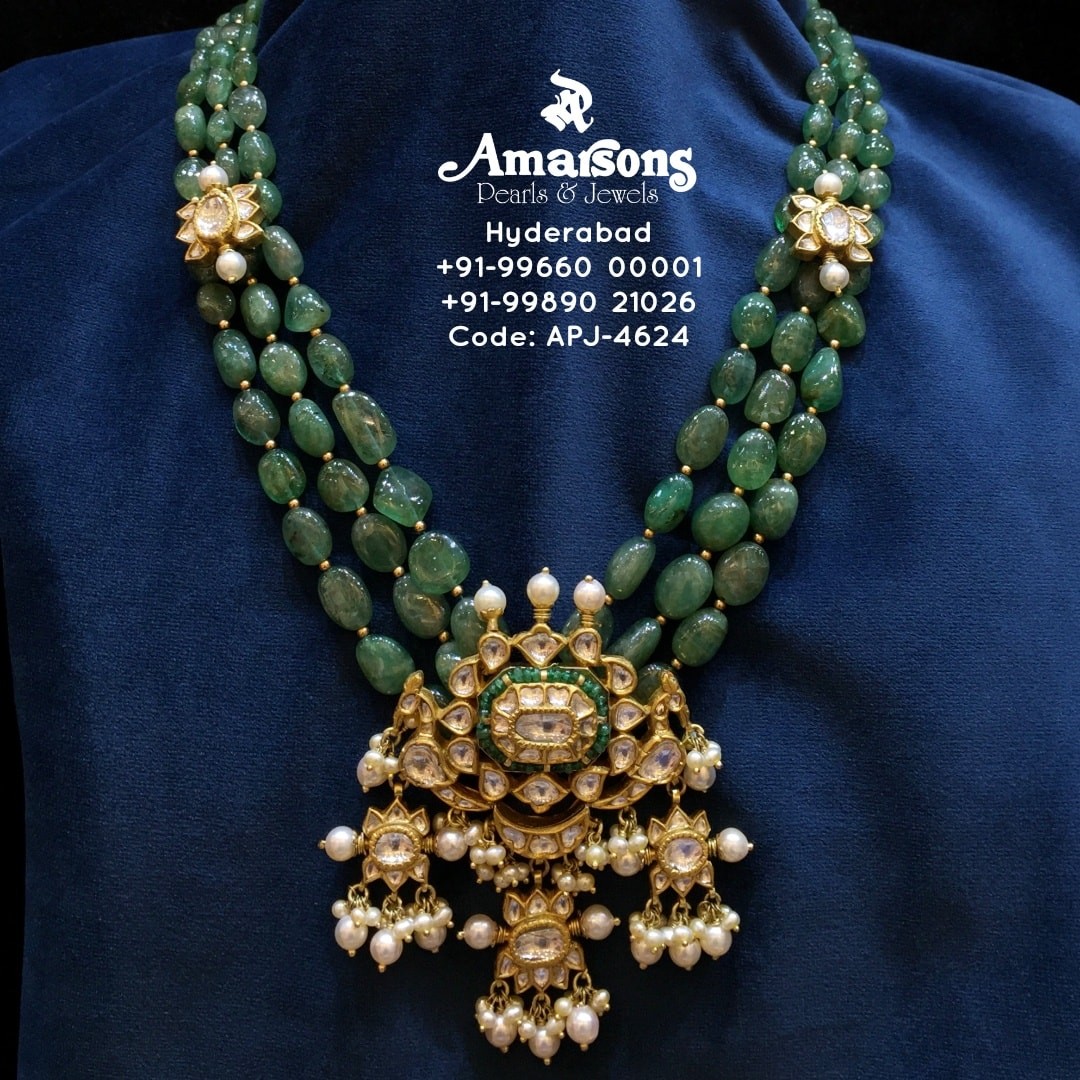 This beautiful birds design pendant with pearls necklace looks adorable. This is a must have if you love pearls. They are designed delicately to add maximum intricate designs.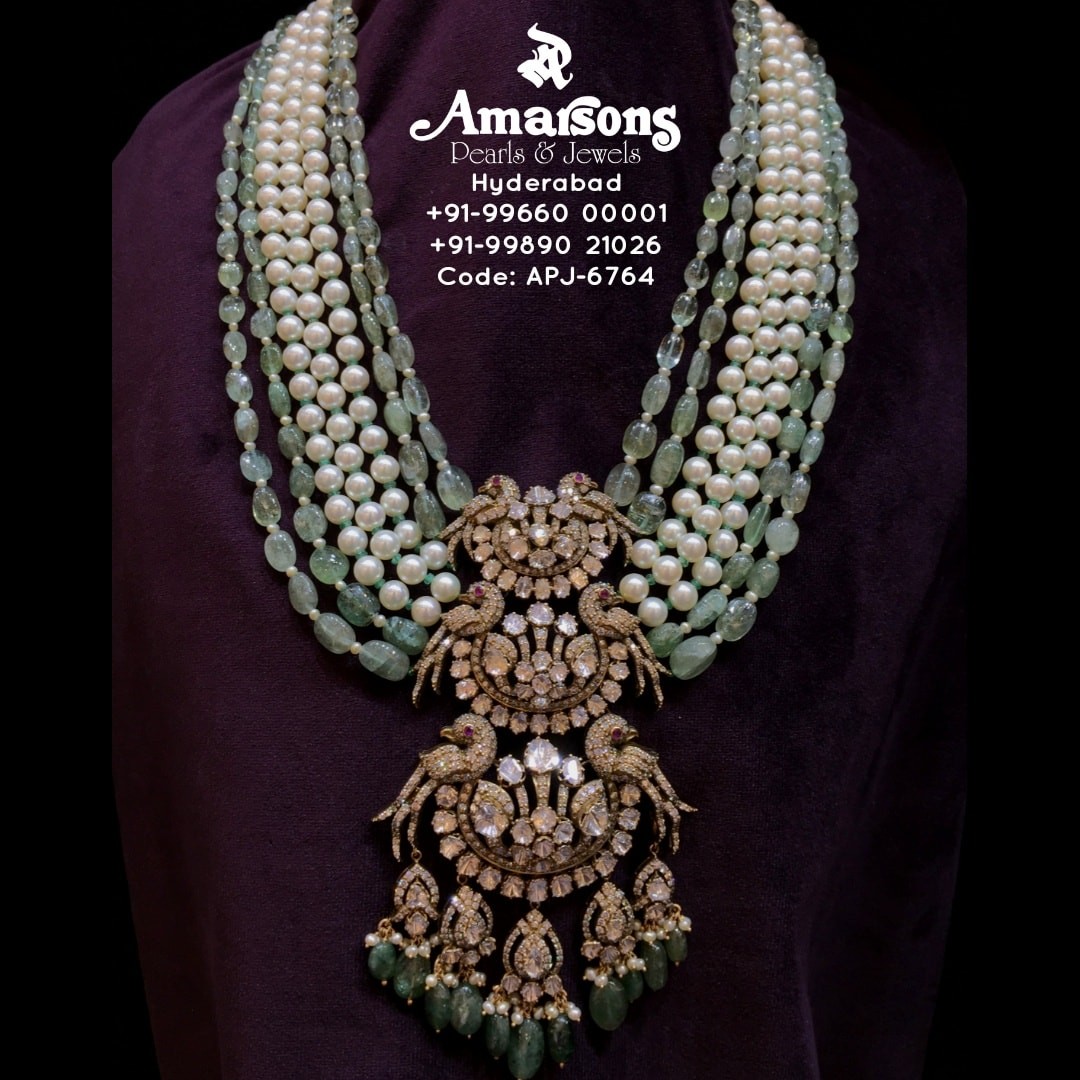 The below two pendants in different designs of Goddess Lakshmi look stunning and show great artistic look.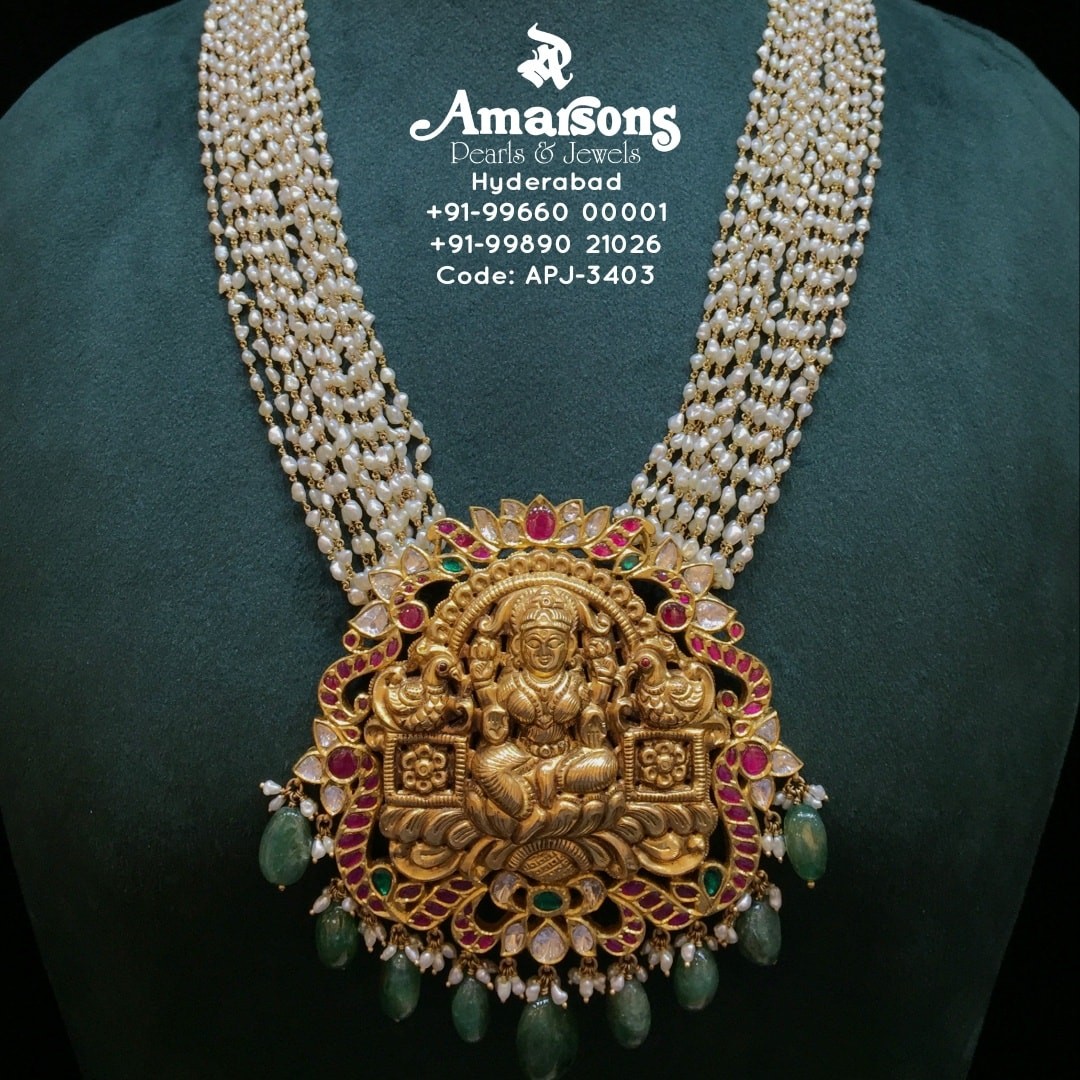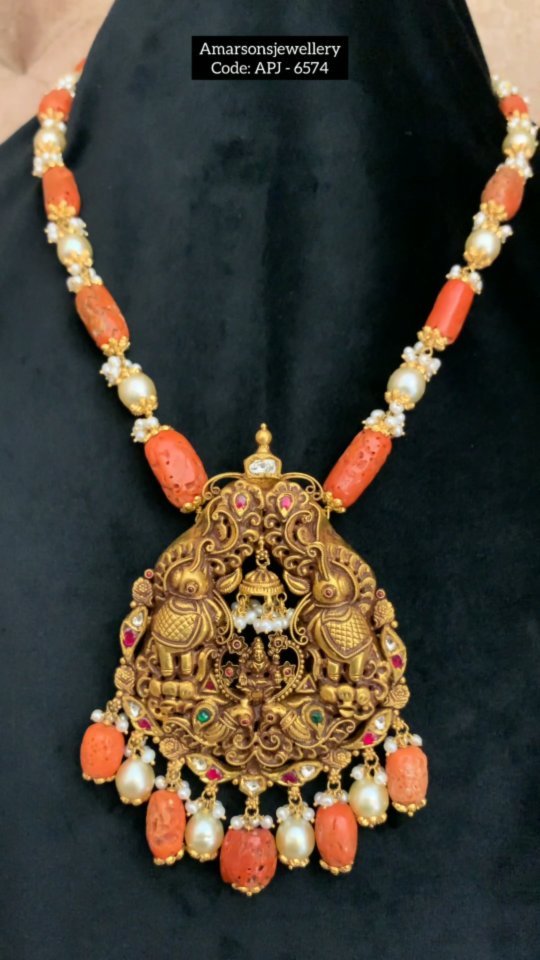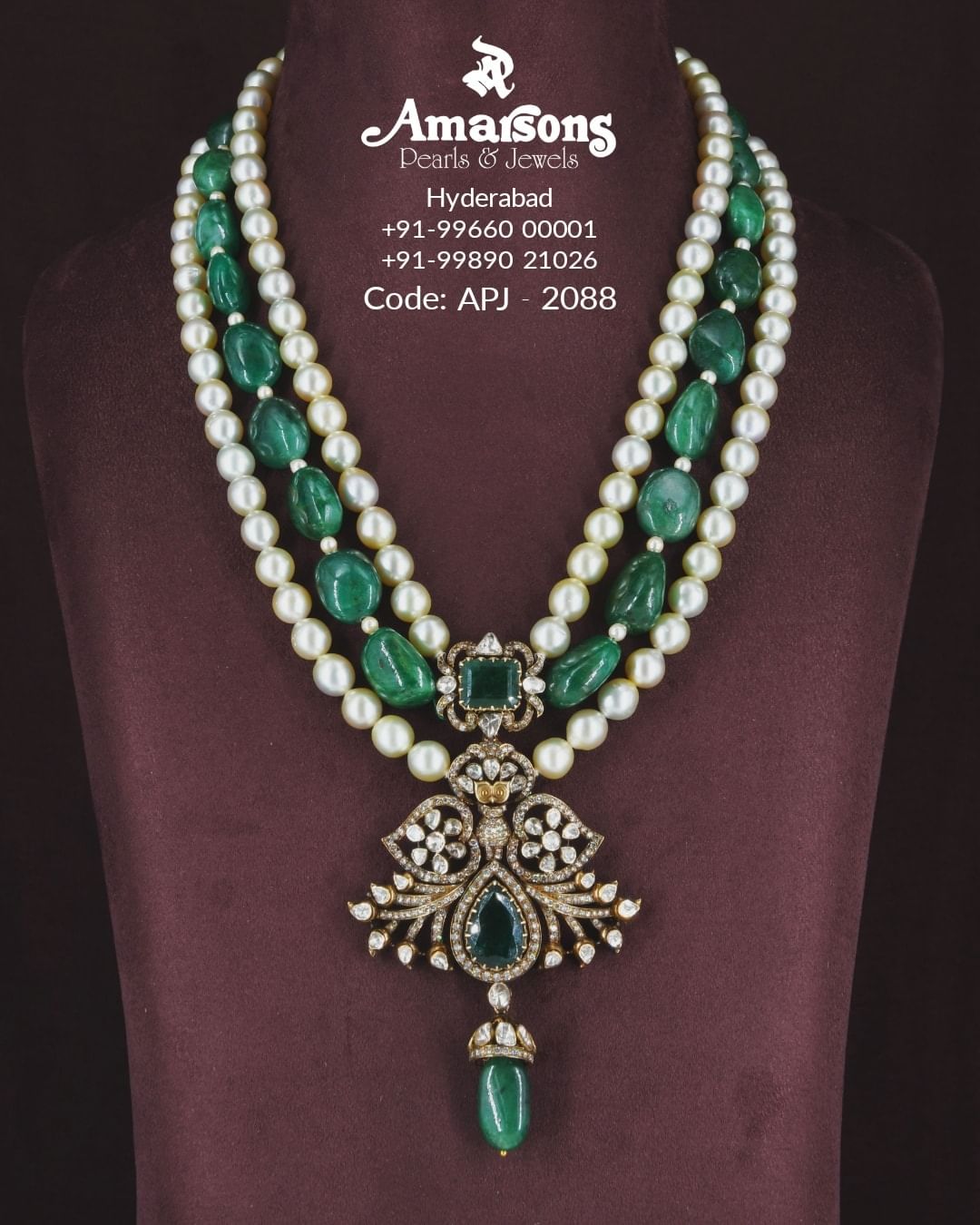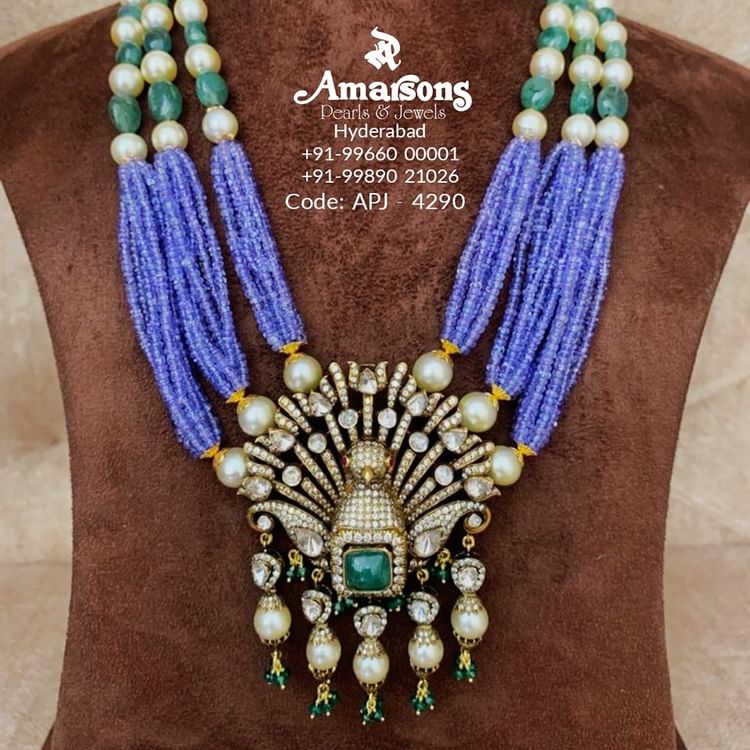 Layered Necklace
Instead of wearing two or more necklaces, a single-layered necklace with many strings of gold and pearls together will do the magic. The statement neck pieces of Amarsons are a must have for a royal look that throws grandeur.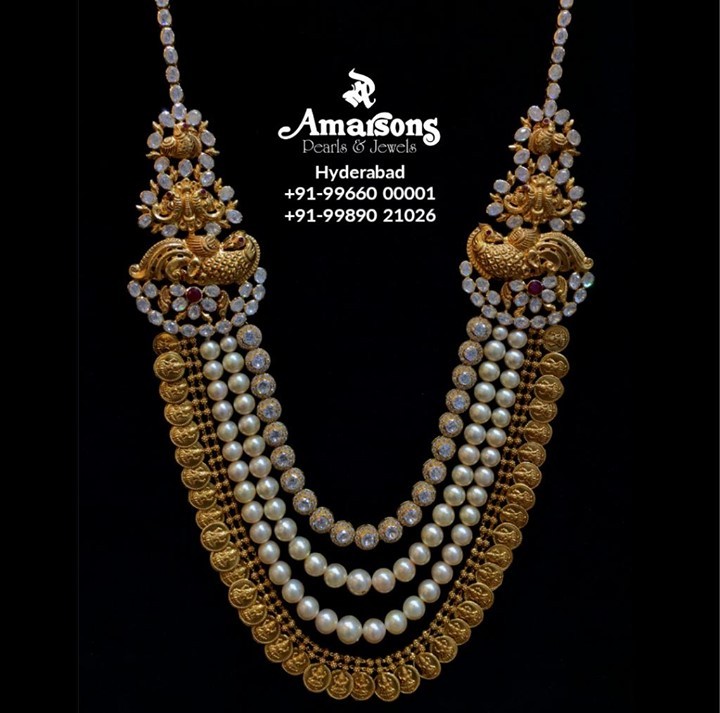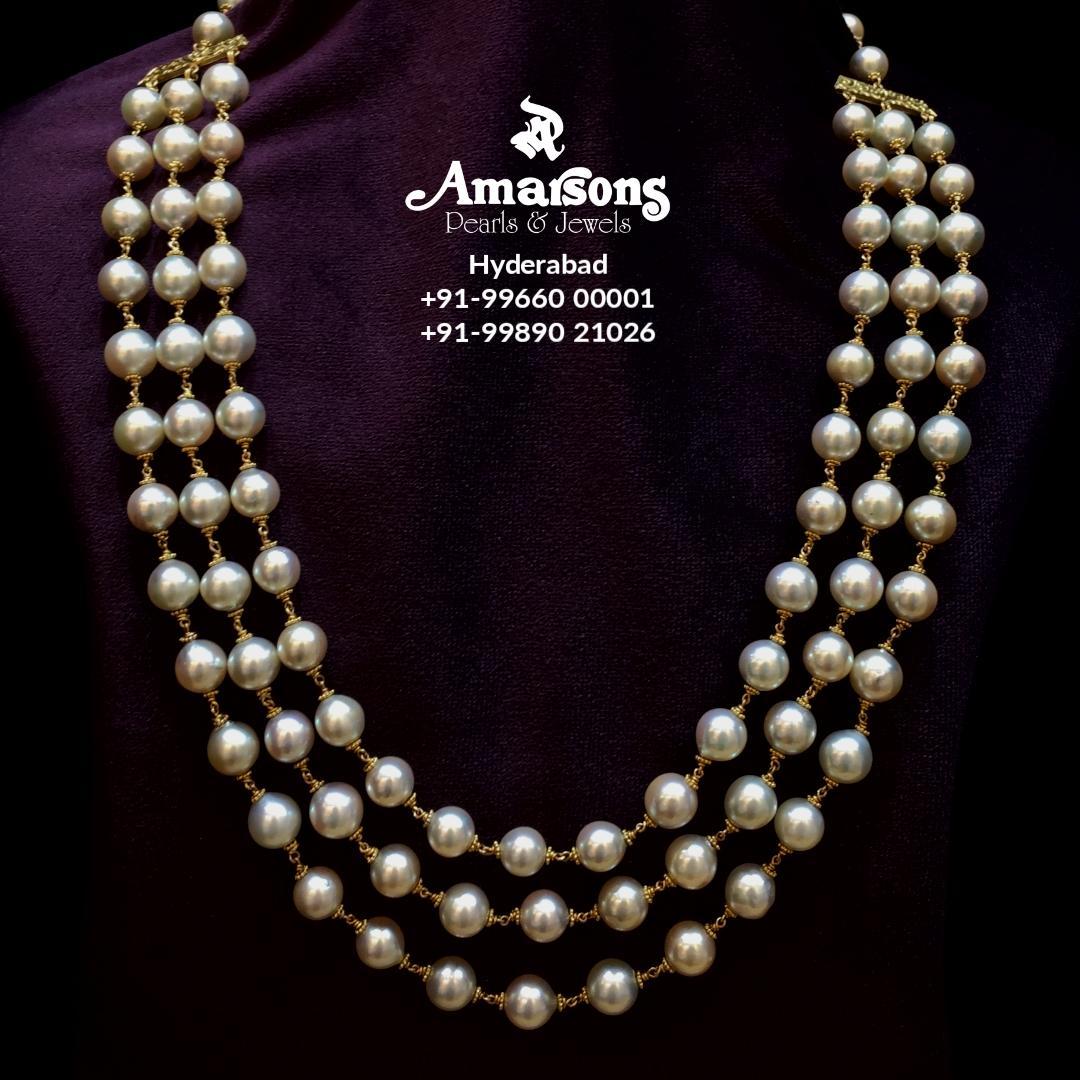 Broches are in style this season. They can be on a single side of the layered necklace or both sides. When a broch is added, a pendant is not required. Broches will always stay in style and are loved by the older and younger generation equally.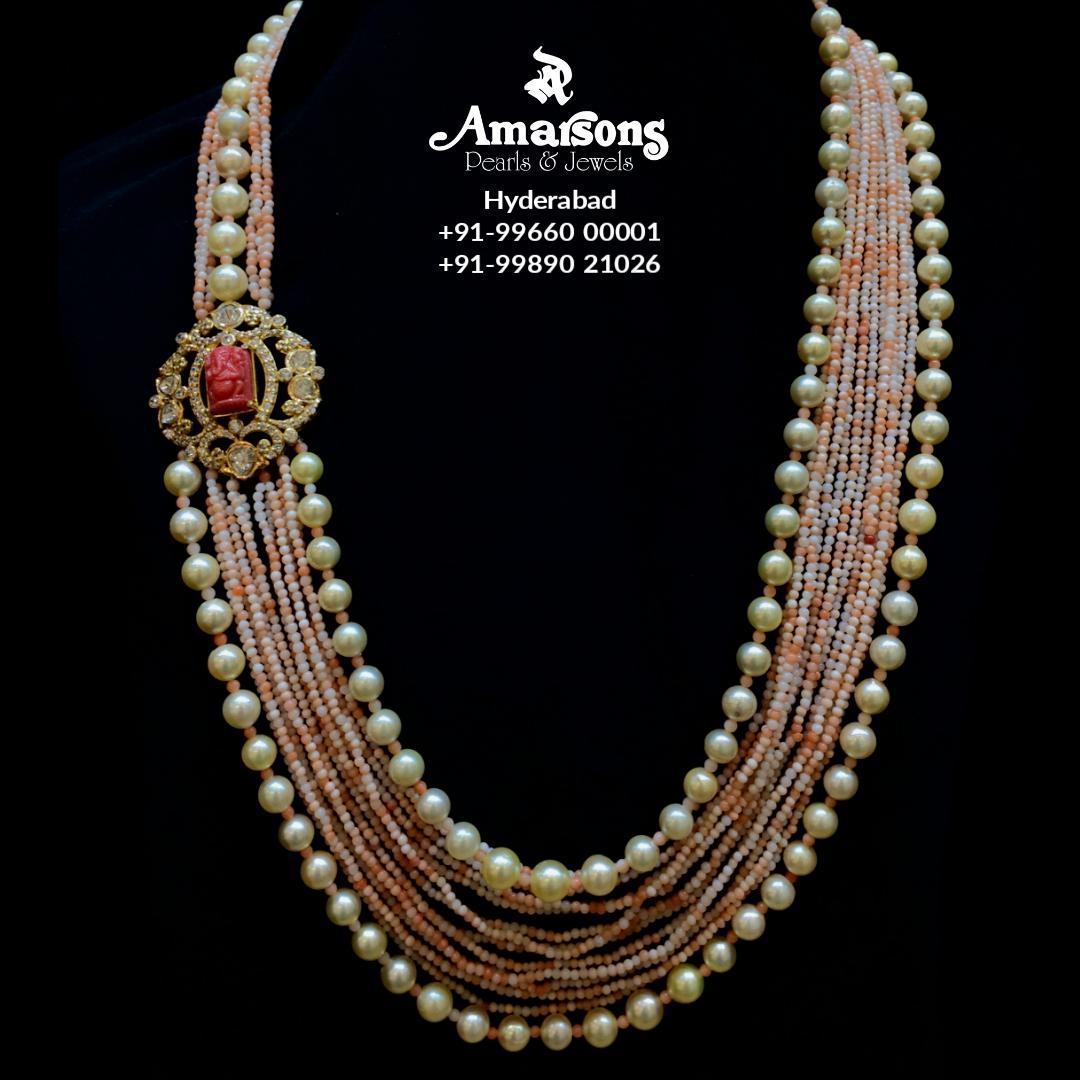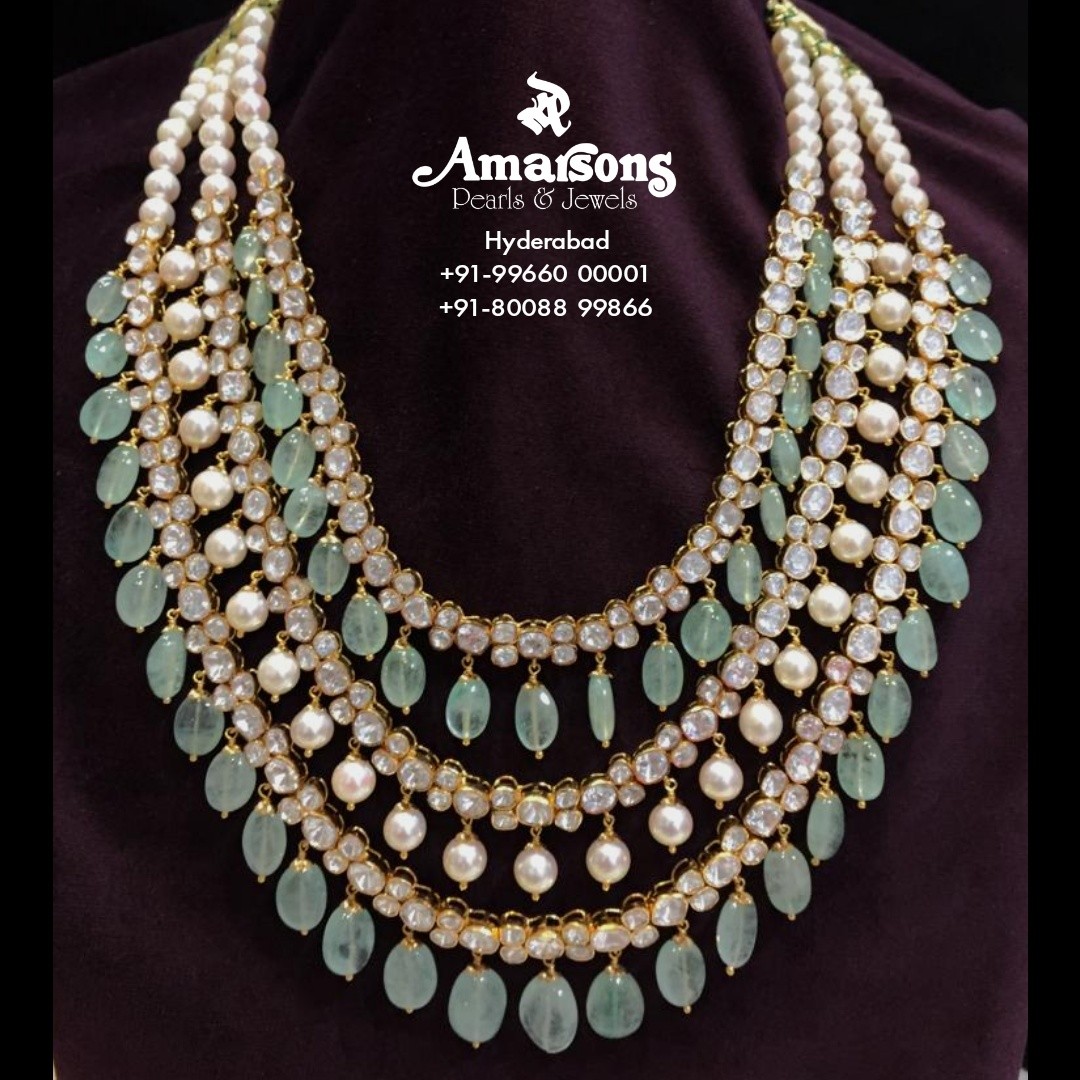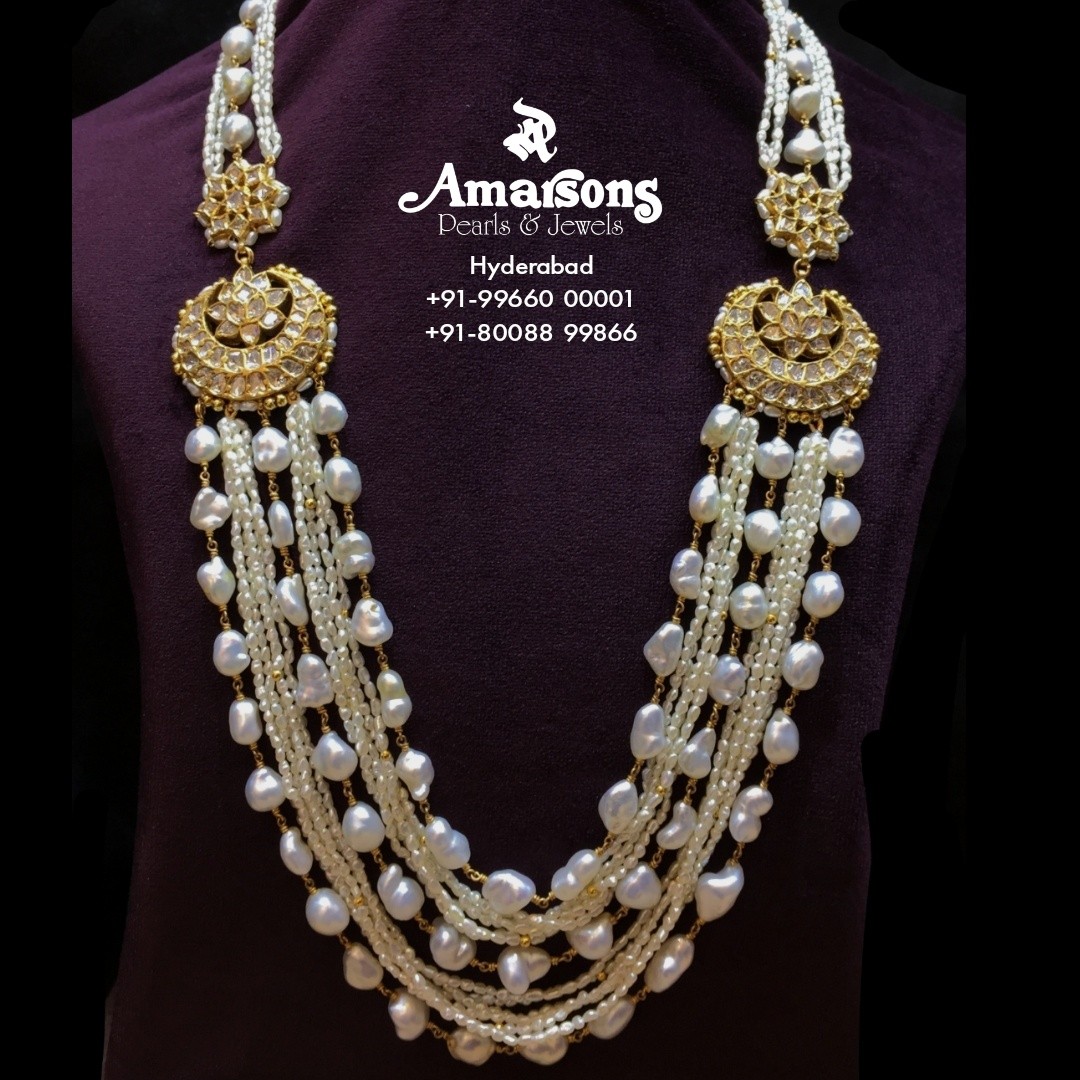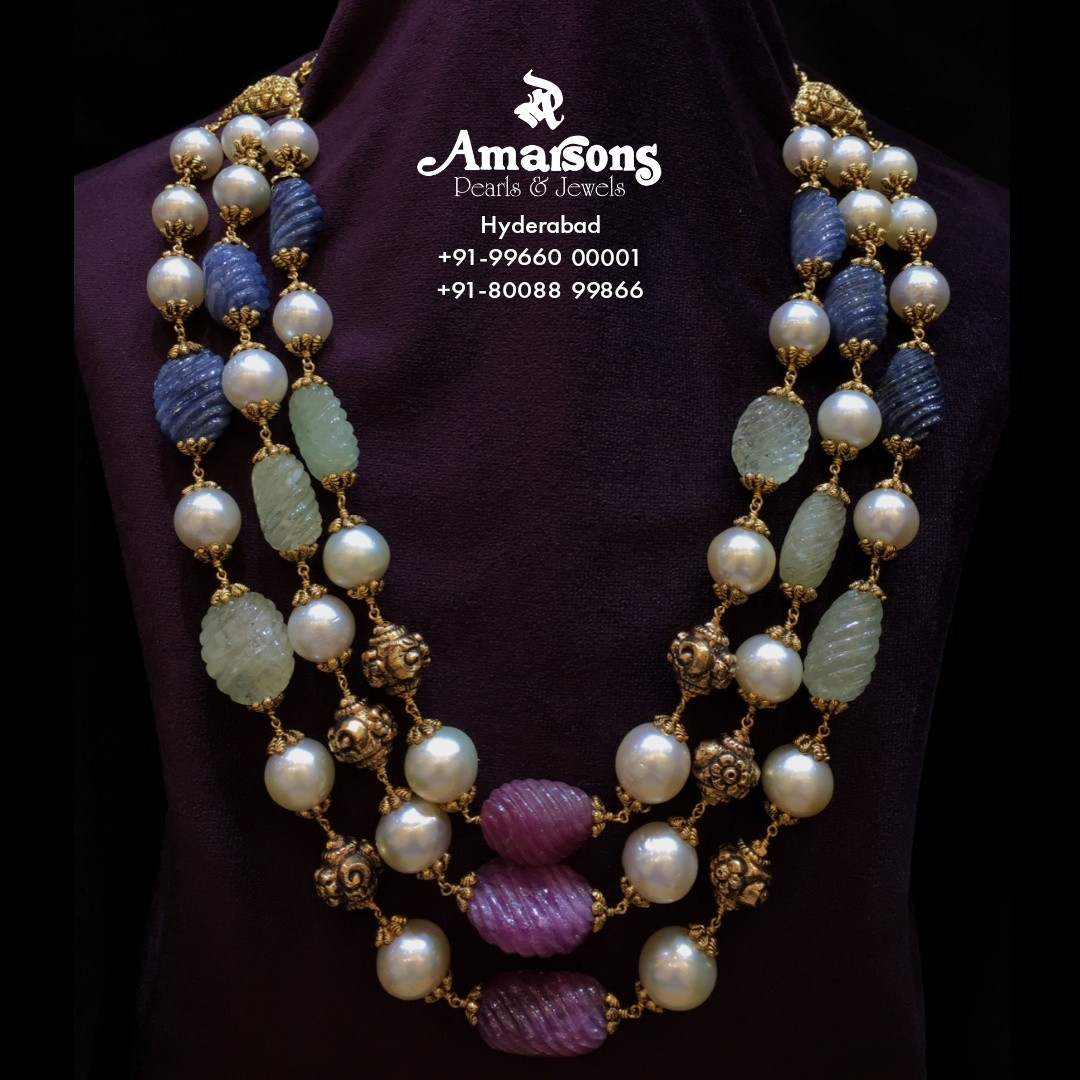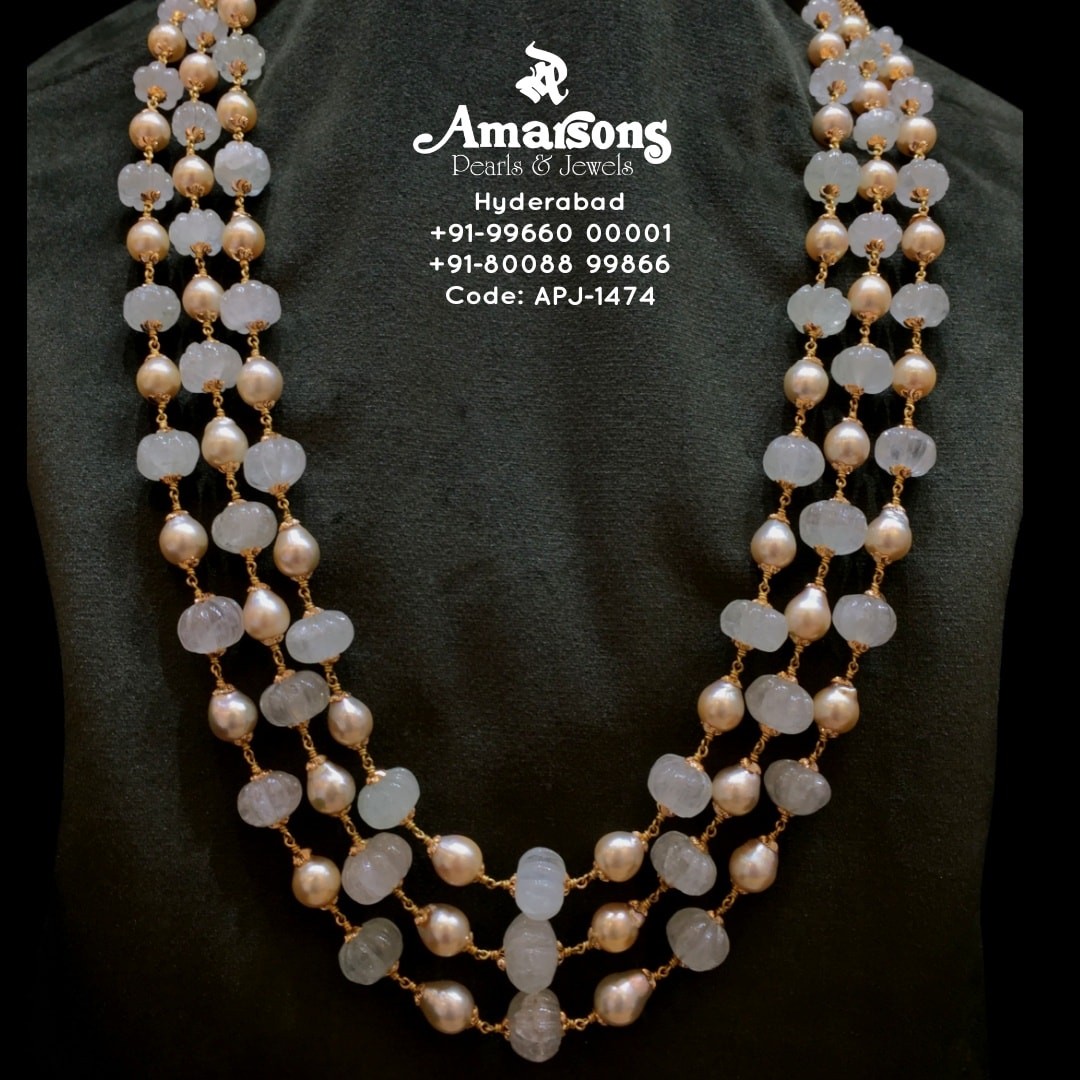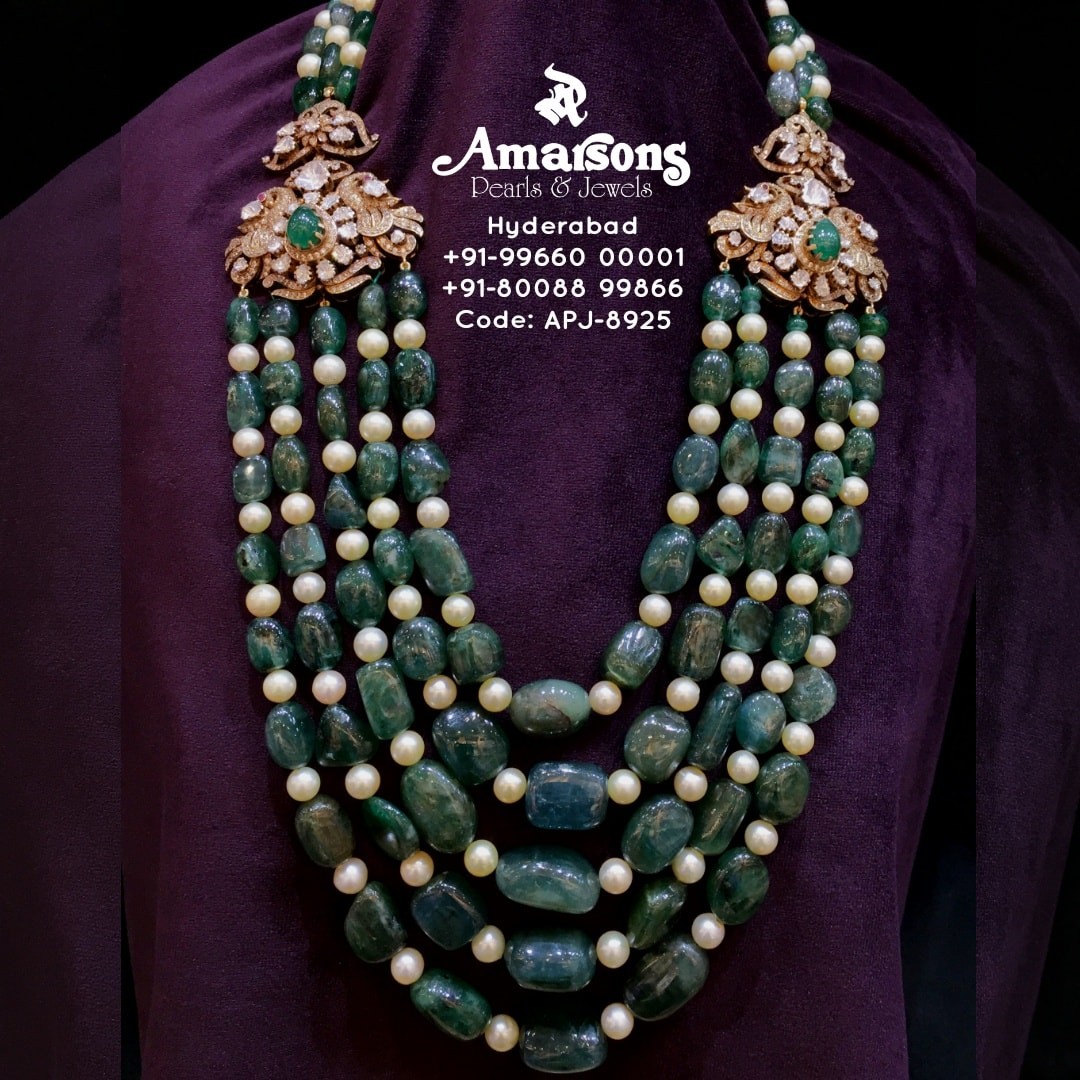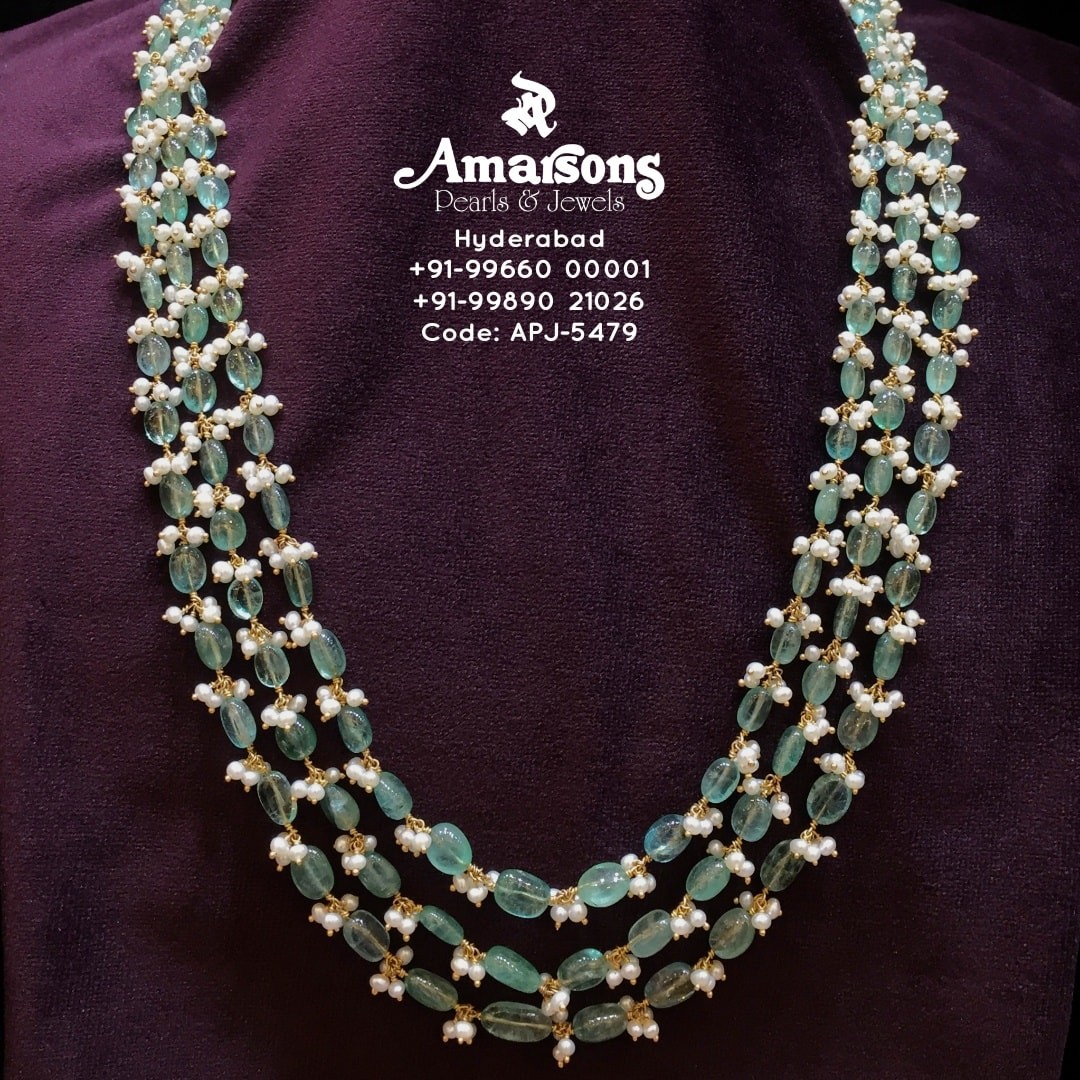 Ksea Pearl Harams
Ksea pearls is said to be the brightest of all pearls. They have high luster and are used to make unique pieces of jewelry. They stand out in the crowd and suit everyone's style. They are made in strands and layered to create beautiful designs.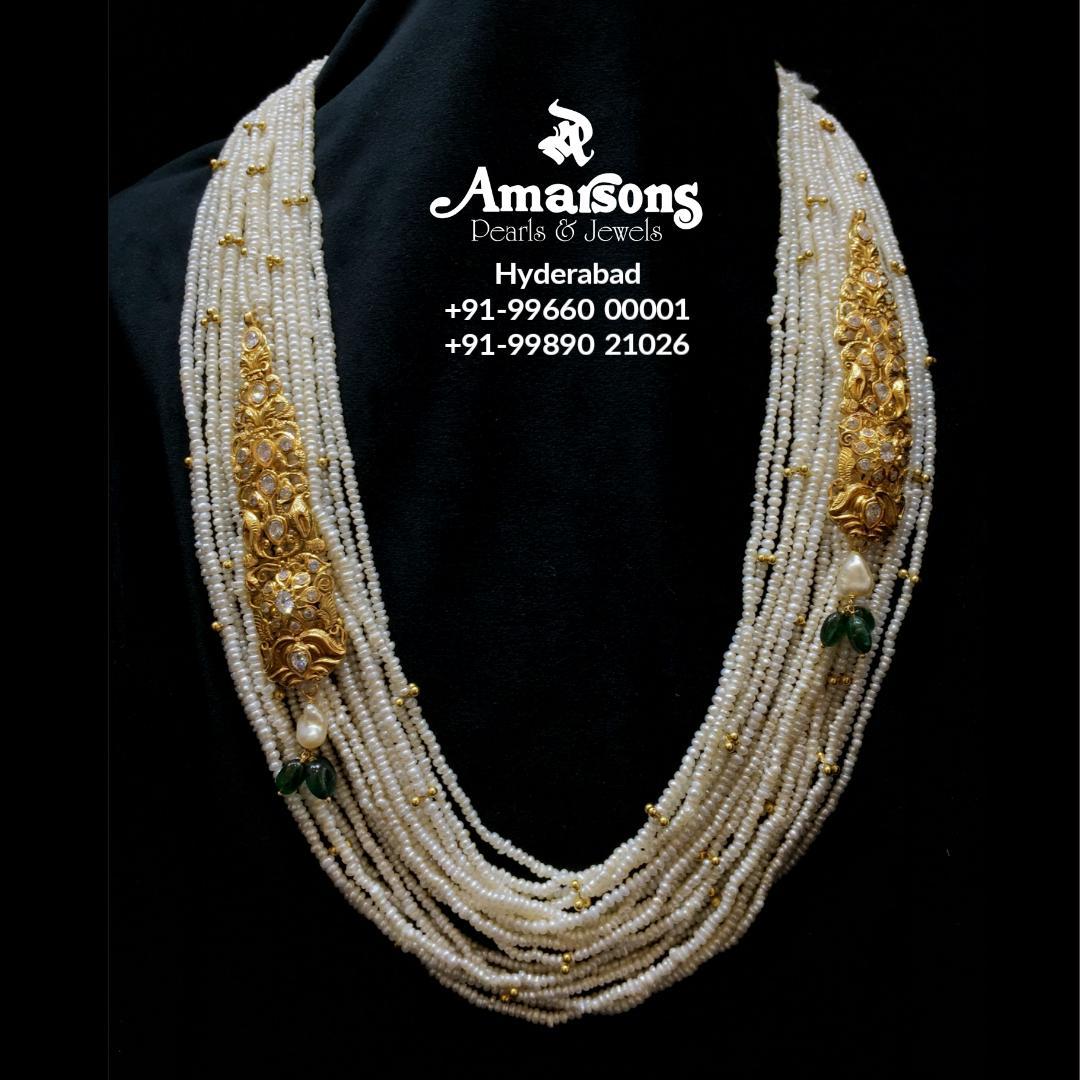 They can be combined with gold brooches and pendants to add colour to any fabric. They suit traditional dresses and are also perfect to pair with suits and turtle neck dresses.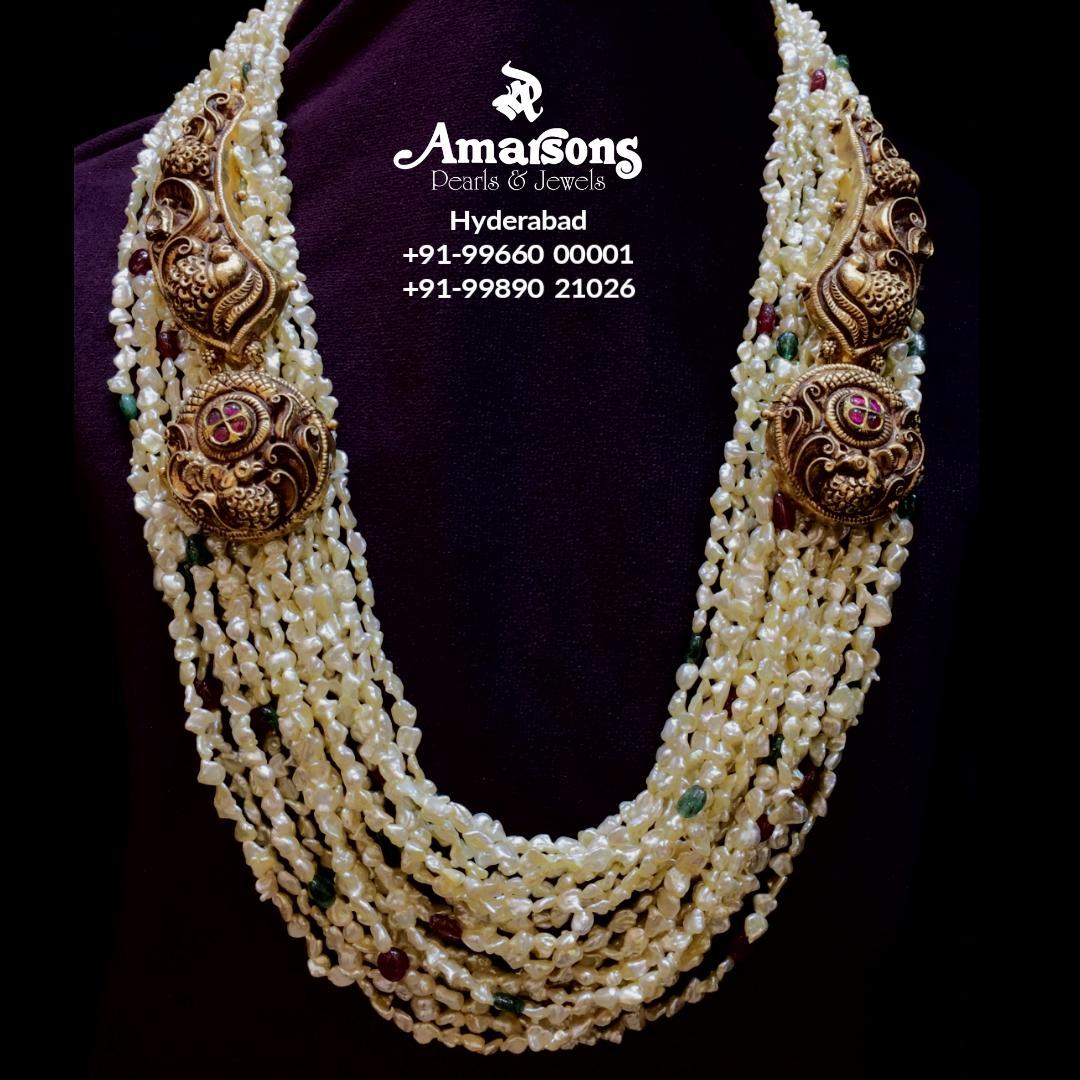 Single side or double side broch both look stylish. They bring sophistication for any kind of ensemble. They have a luminous glow that will compliment all dresses.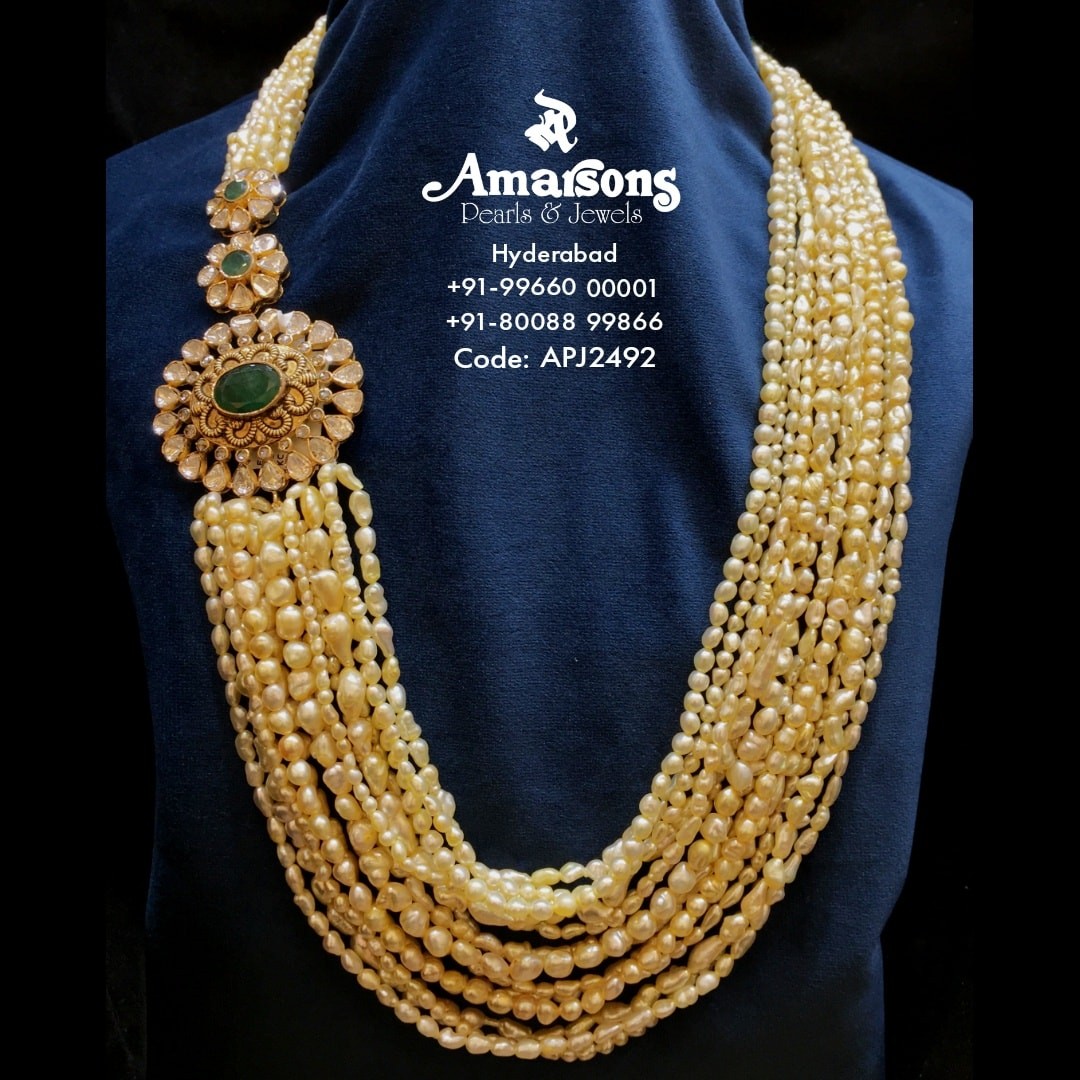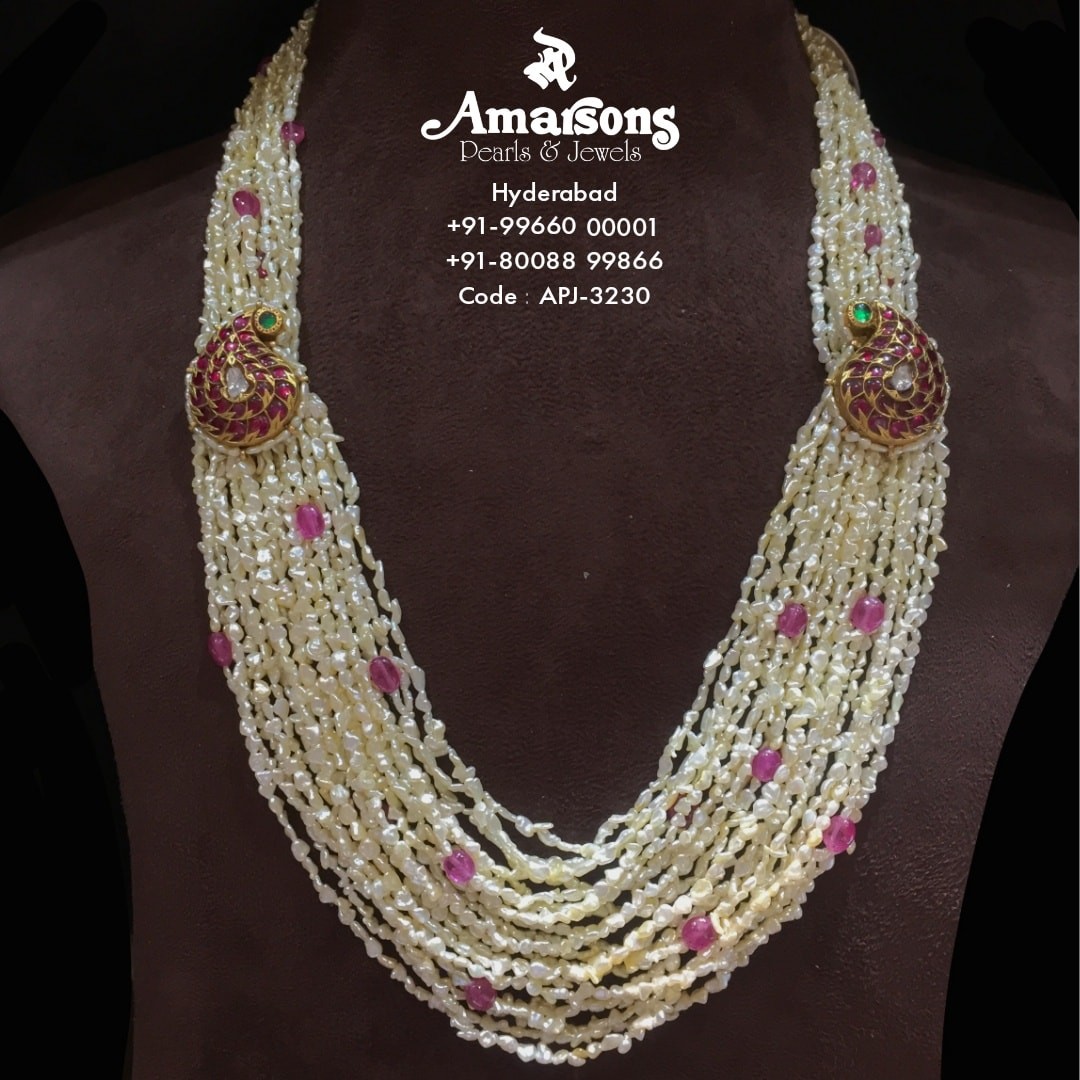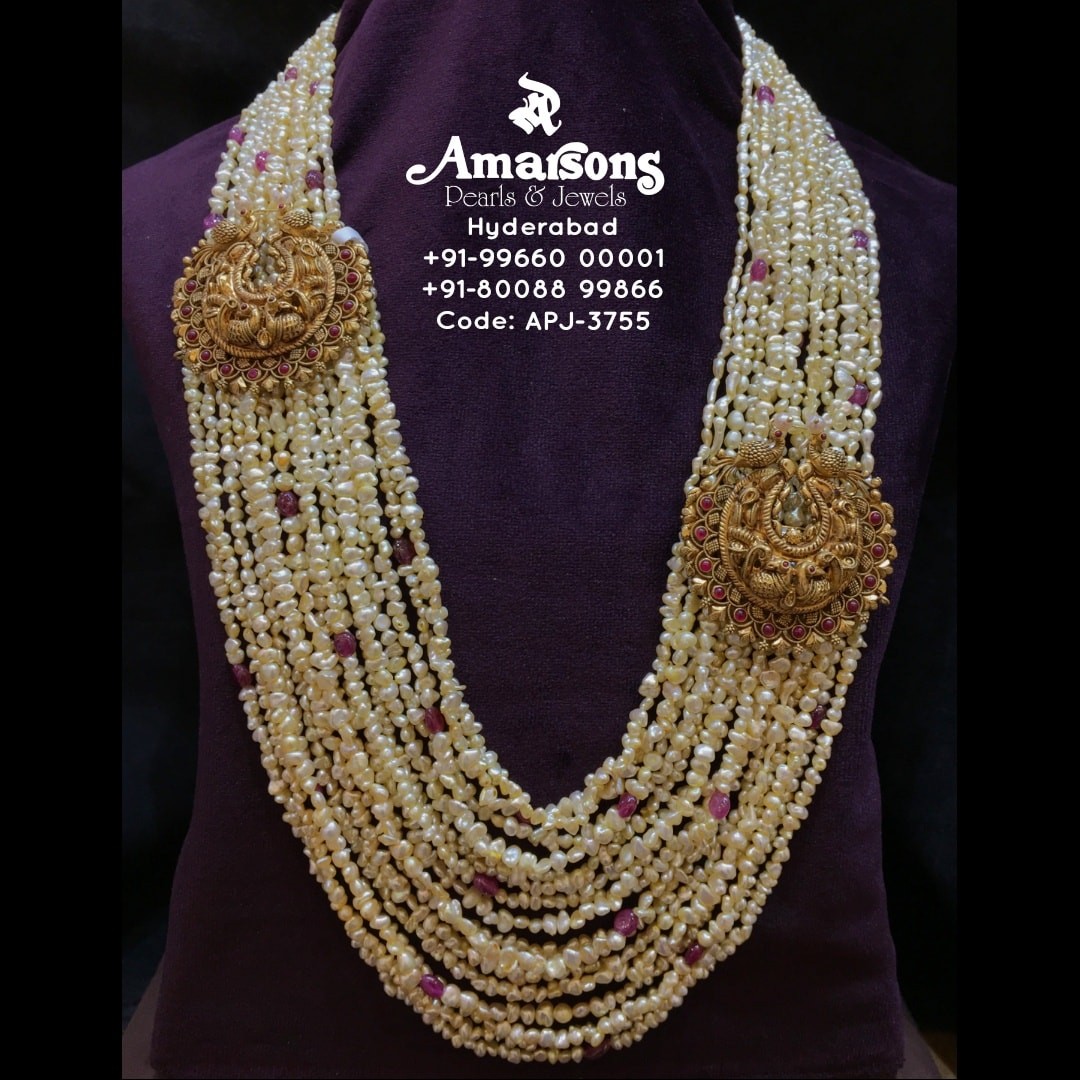 A choker and a long necklace with stunning ksea pearls is breathtaking. They are a one-of-a-kind art jewellery which is a must-have. Every pearl lover must own one of these. Amarsons have created various necklaces with ksea pearls that boost grandeur and richness.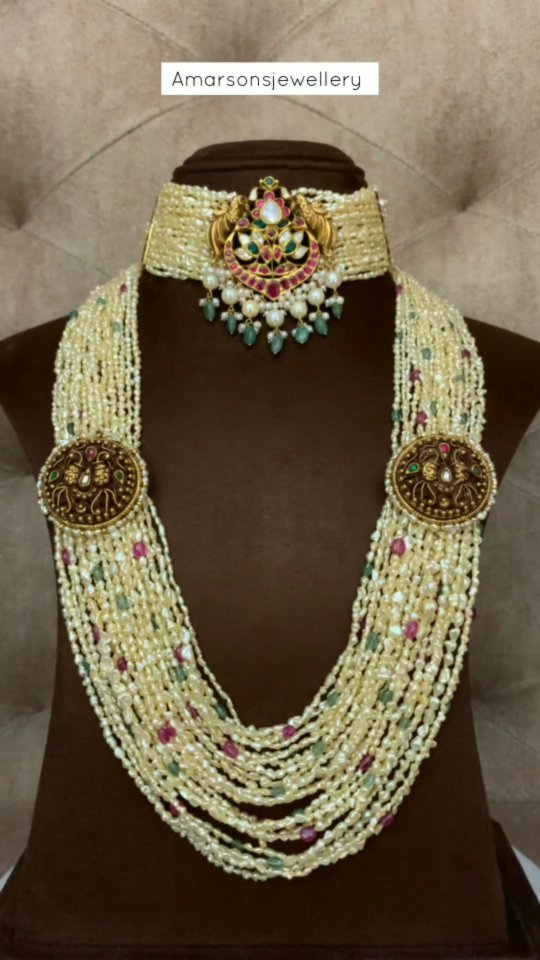 These are our personal favourites from Amarsons Jewellery. If you love them, visit their Instagram page to view more collections. They will make custom jewellery for you for your special occasions.
Did you love these collections, if you want similar creations, do comment us what variety you would like to see! We are here to bring your favourite jewels to choose from.