Beads have a special place in jewellery, they ooze style, charm and exquisite royalty. A special mention of Hyderabad-style beads jewellery designs is a must in this context. There is an innumerable variety of beads varieties, which have varied colours, shapes and sizes. They have become an integral part of diamond and gold jewellery.
Beads make simple gold or diamond jewellery more colourful and dazzling. Emeralds, corals, crystals, and so on which add beauty to the jewellery. We are here to show the beautiful pieces of art from Amarsons Jewellery who are experts in Hyderabad beads jewellery over the past two decades.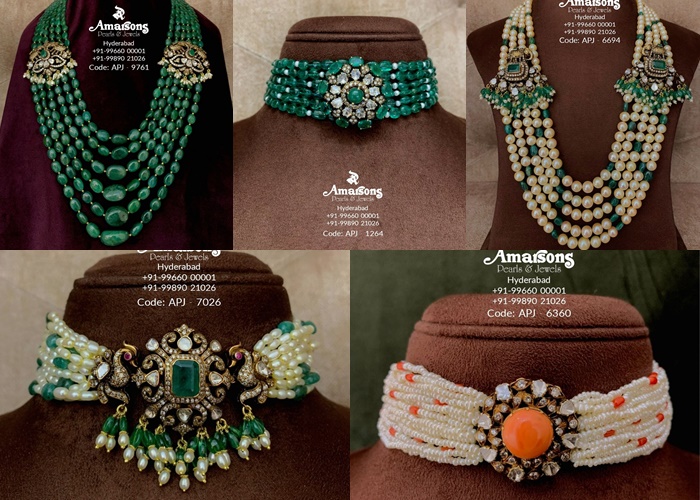 They have specialists whose workmanship is a style apart from any other designer of jewellery. They make custom-made pieces which are unique and of high quality. Let us see a few creations.
Long Harams
Pearls have a special look and elegance. They highlight the whole neck piece and make them stand out among other jewellery. Long harams with strings or pearls combined with other stones like emeralds and corals give a stunning look.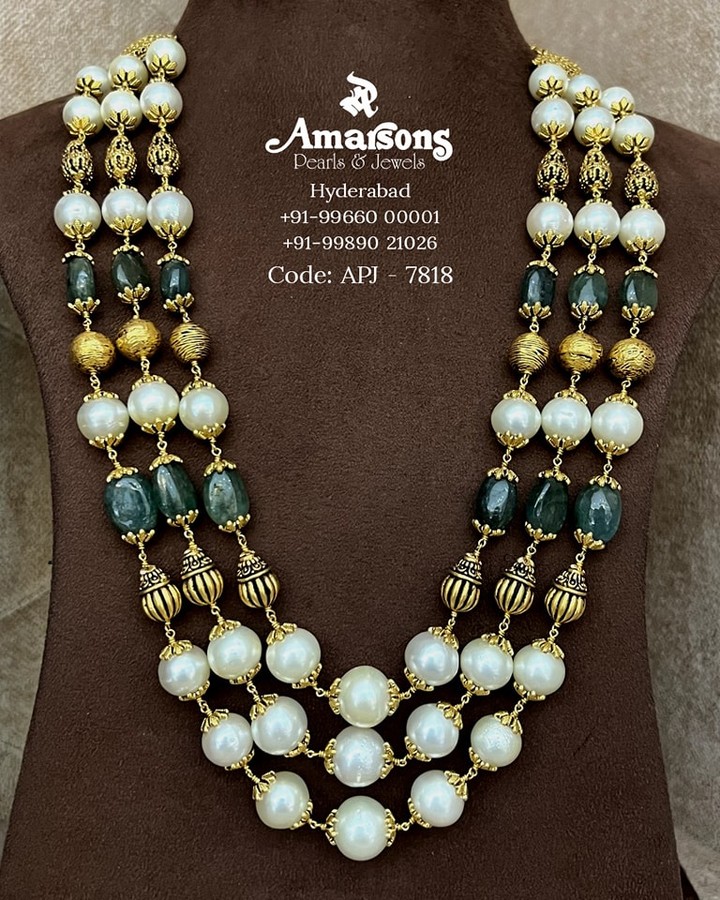 Layered strings of pearl chains together form a big chunk of jewellery which is suitable for any type of saree. They give a grand look.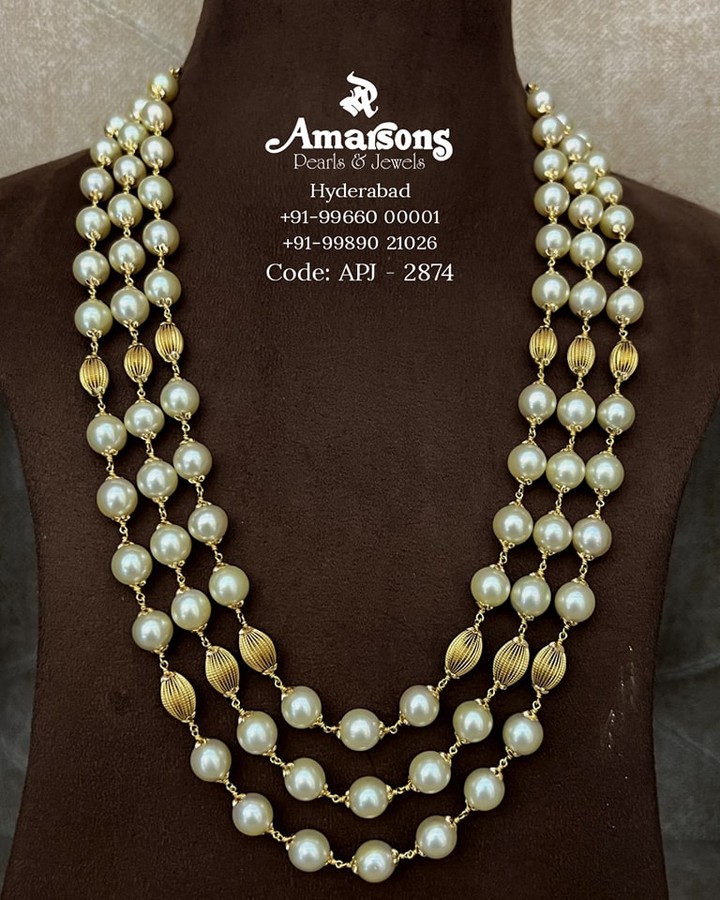 Pearls can be combined with stones to give a stylish look. This leaves and flowers pattern give a modern touch and is suitable for any modern attire.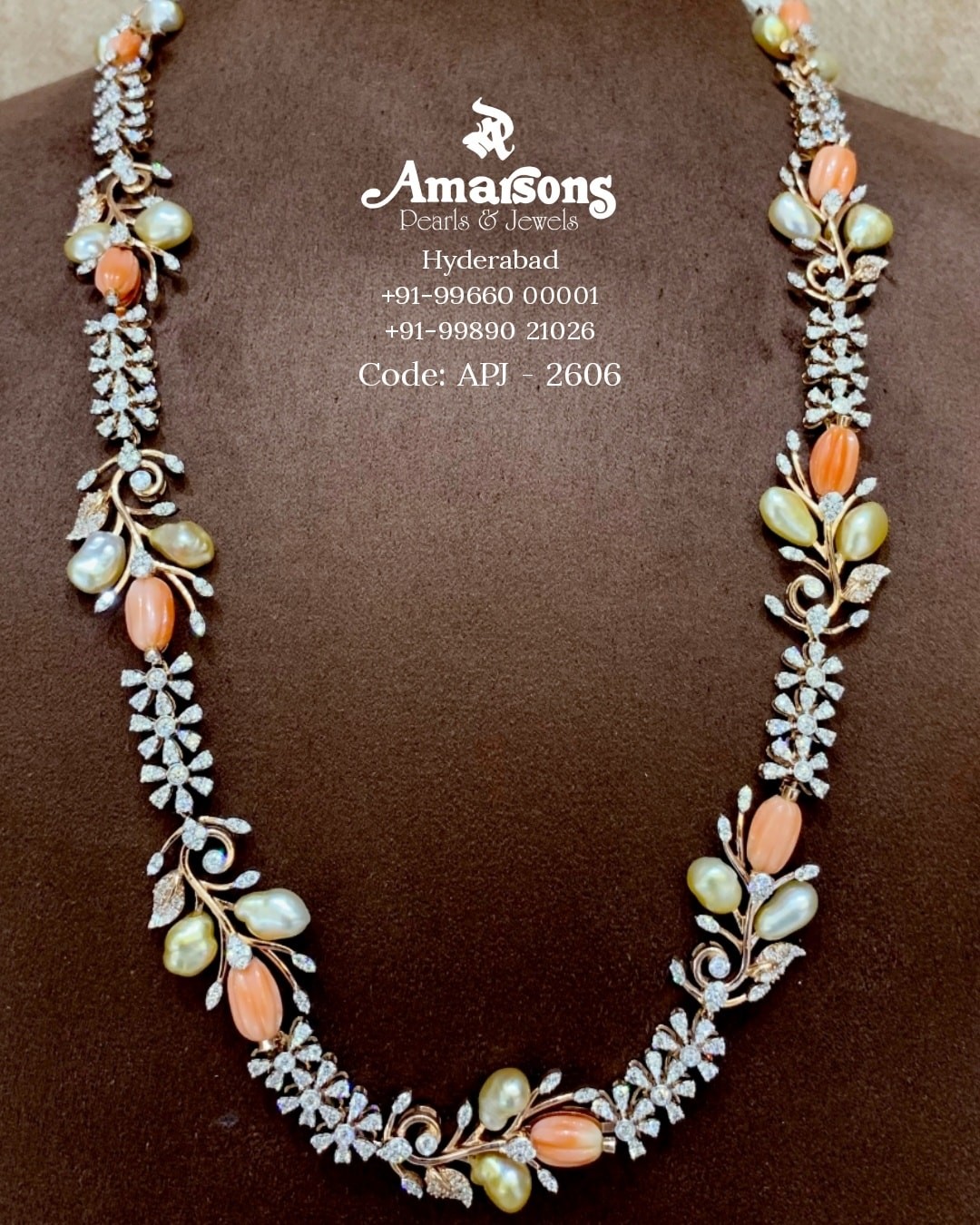 If you want to look simple and elegant then combine two or more variety of beads.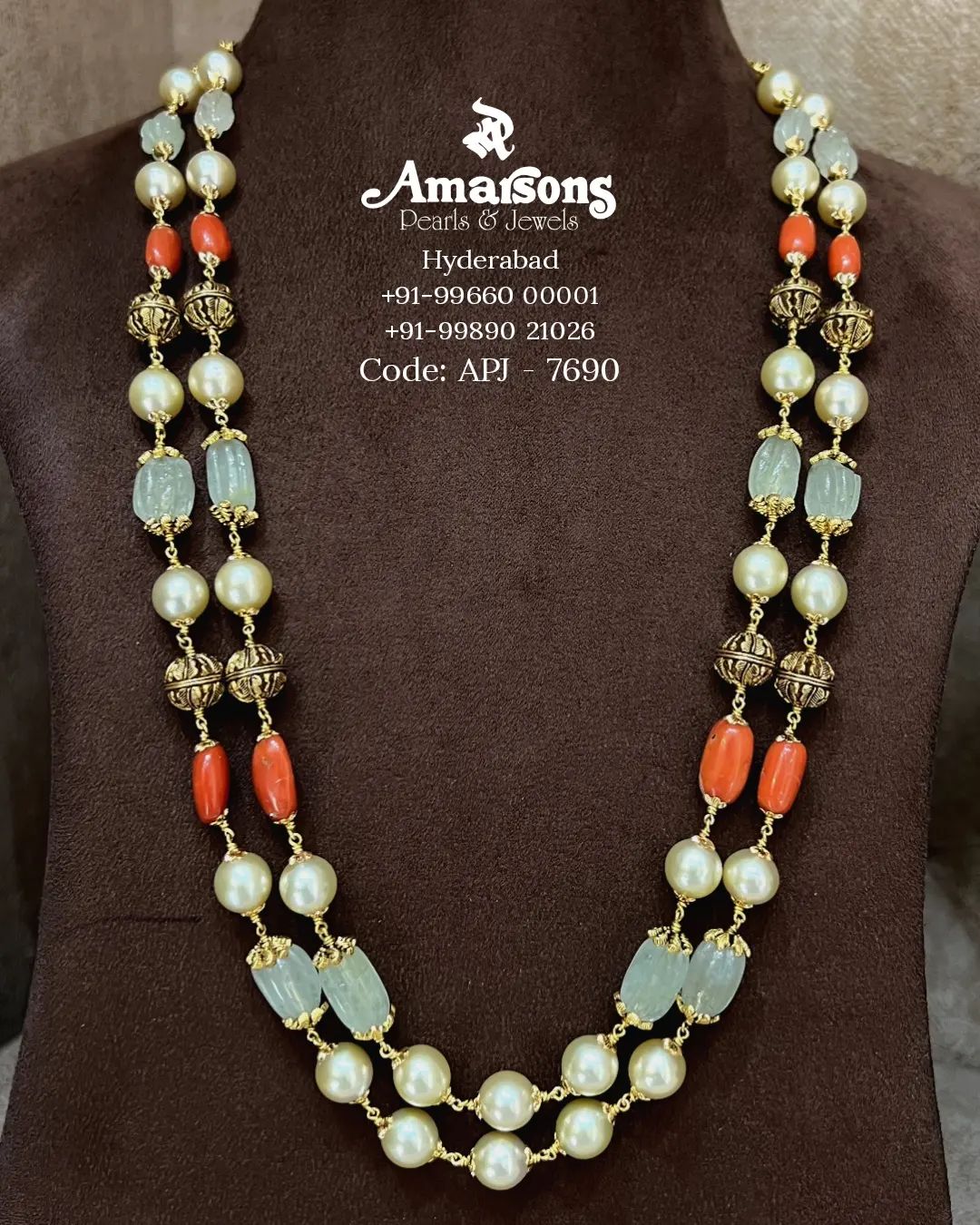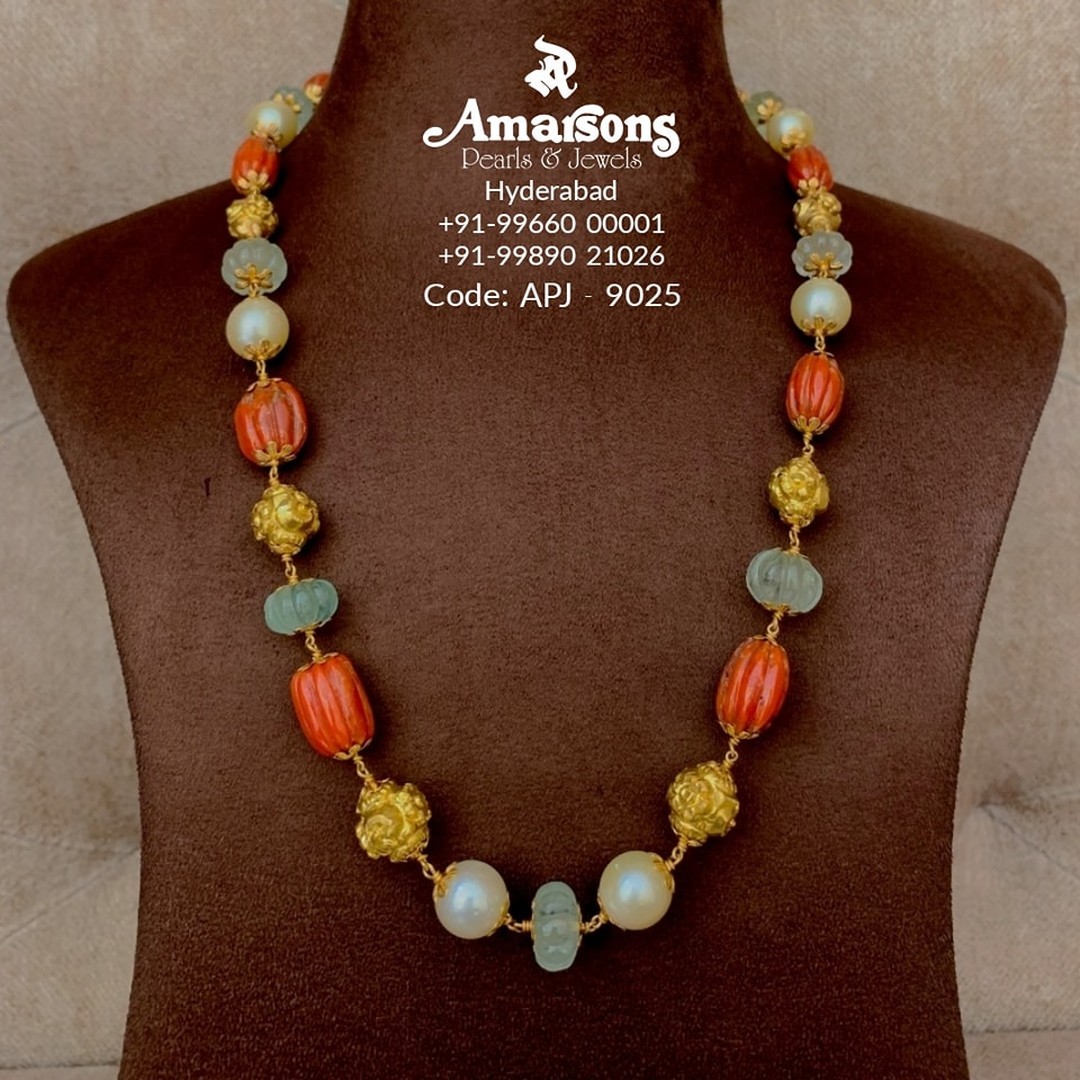 Layered neck pieces are trending nowadays. The below piece can be altered to have more or less layers to suit the dress you are wearing.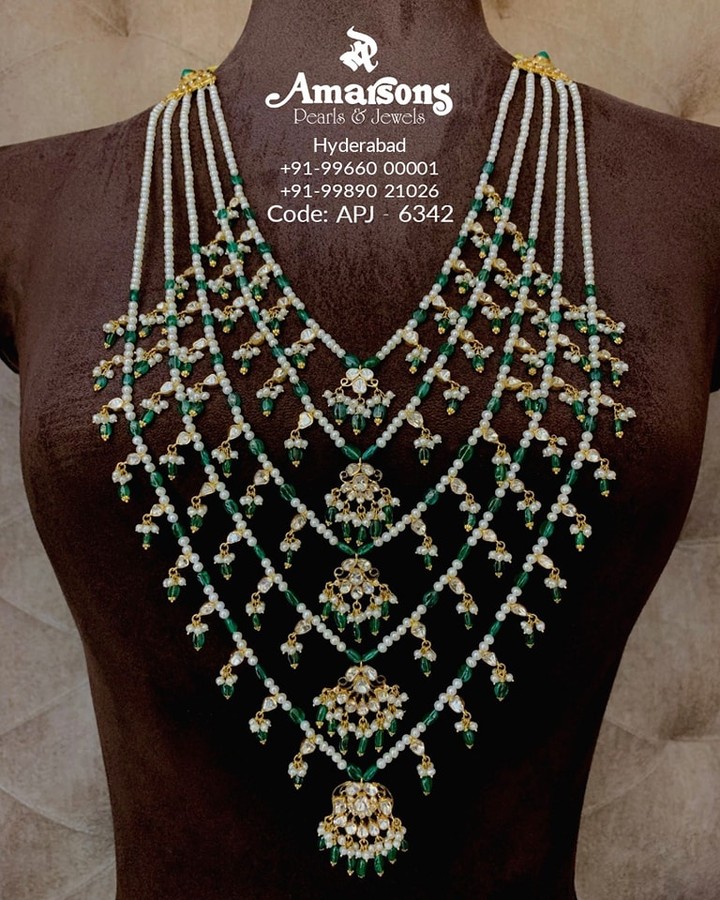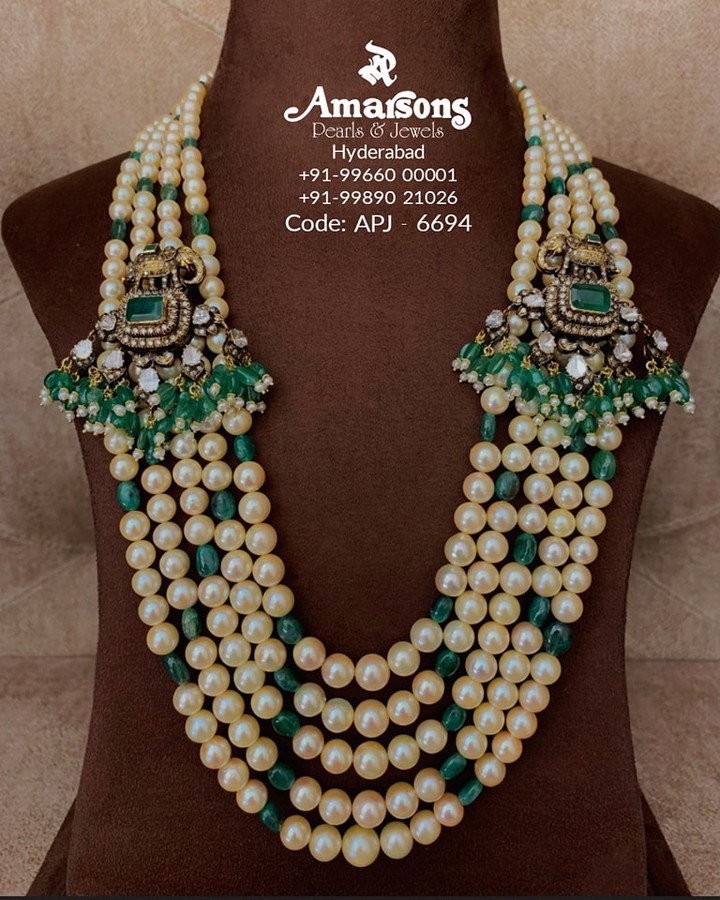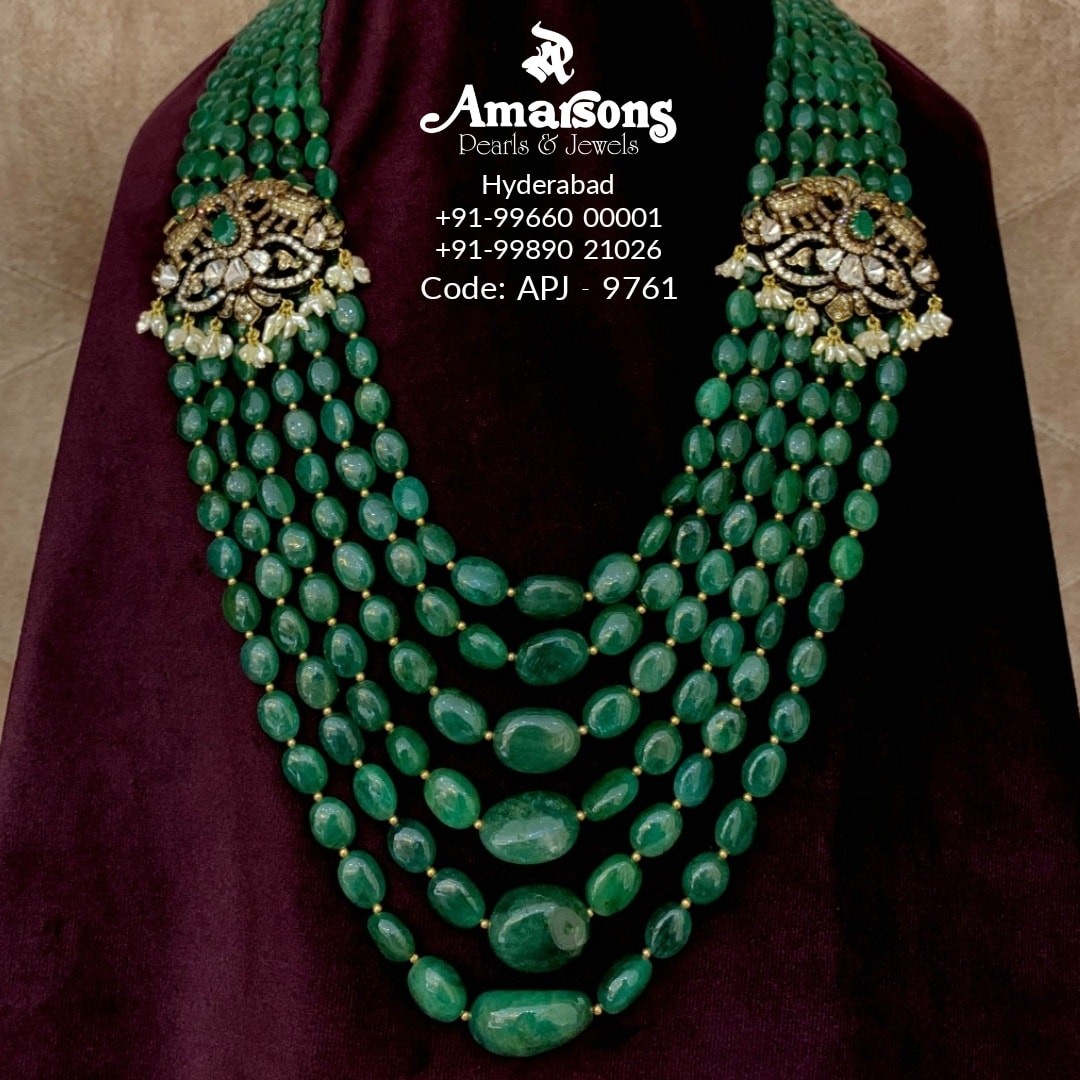 Choker Designs
Chokers are no longer yesteryear jewellery. They are in trend now. They look stylish on six-year-olds to sixty year old. They cover the neck area not colliding with the dress you are wearing.  Simple or grand chokers, they have a special place in any jewellery collection.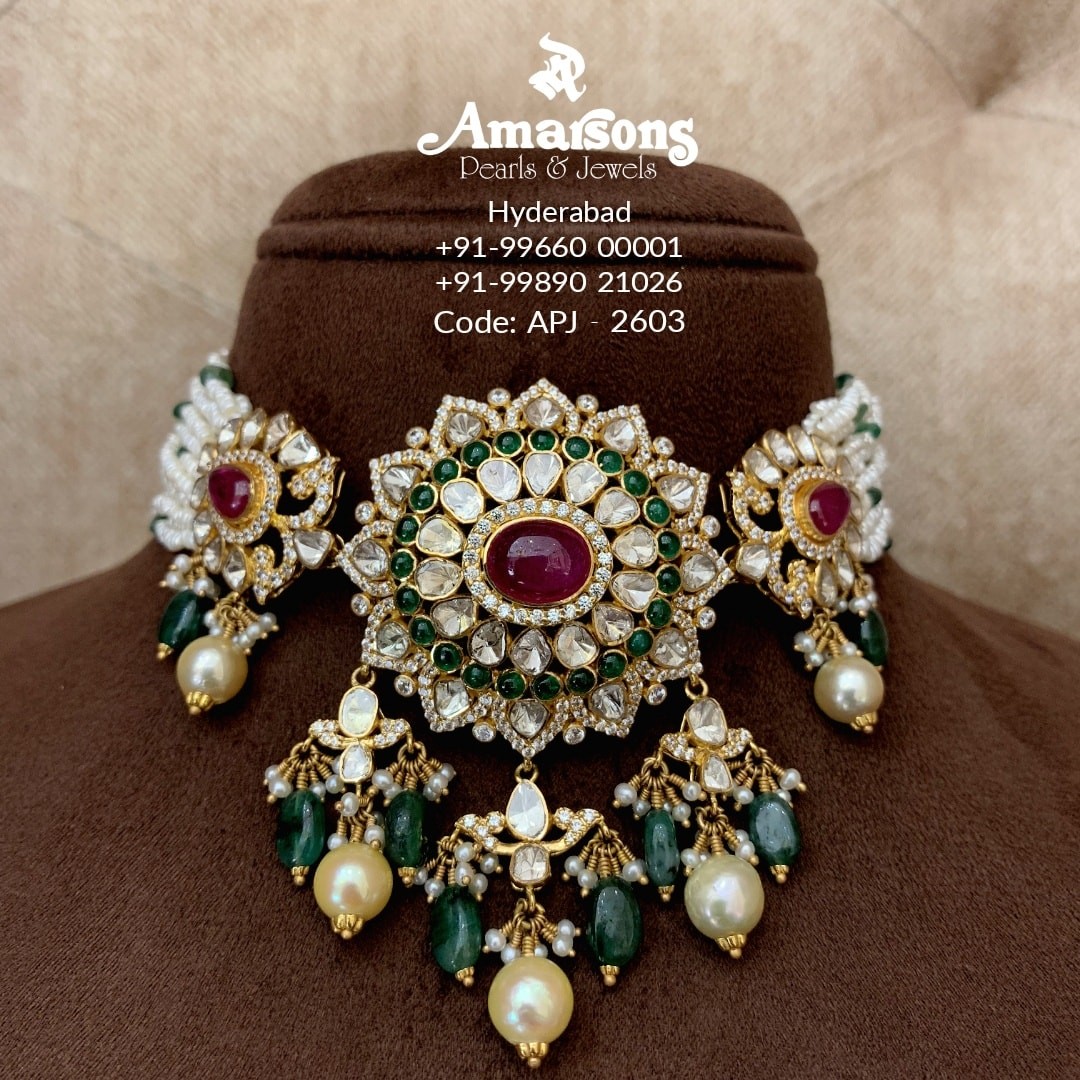 Chokers combined with pearls, different variety of stones look stunning. A simple pendant in the middle with string of pears around the neck is perfect for any attire.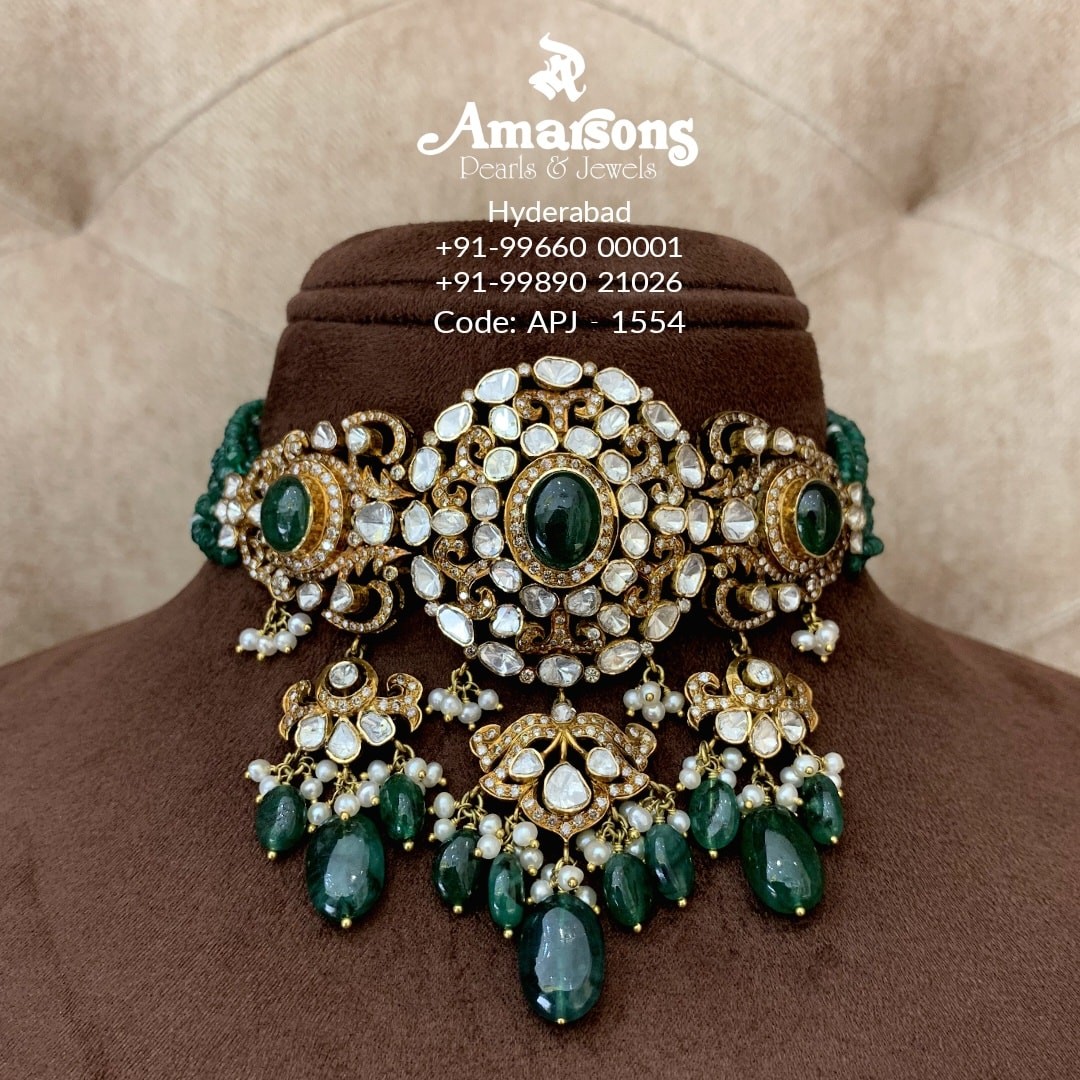 If you love traditional jewellery, then you can choose temple jewellery combined with pearls. They look classic as well as stylish.
For costumes like lehengas, which are designed with stones and pearls, chokers with same variety of colourful beads, stones and pearls will look apt.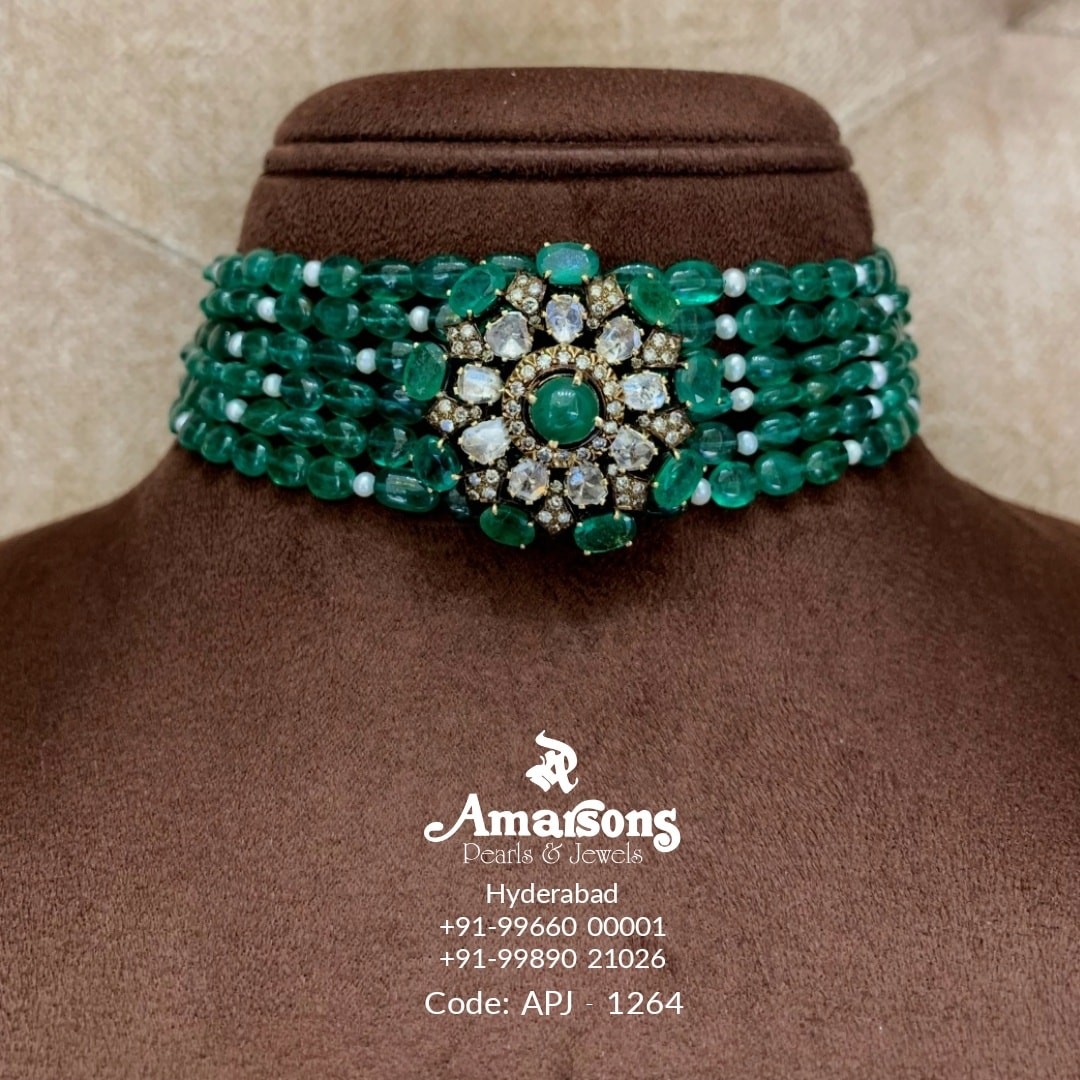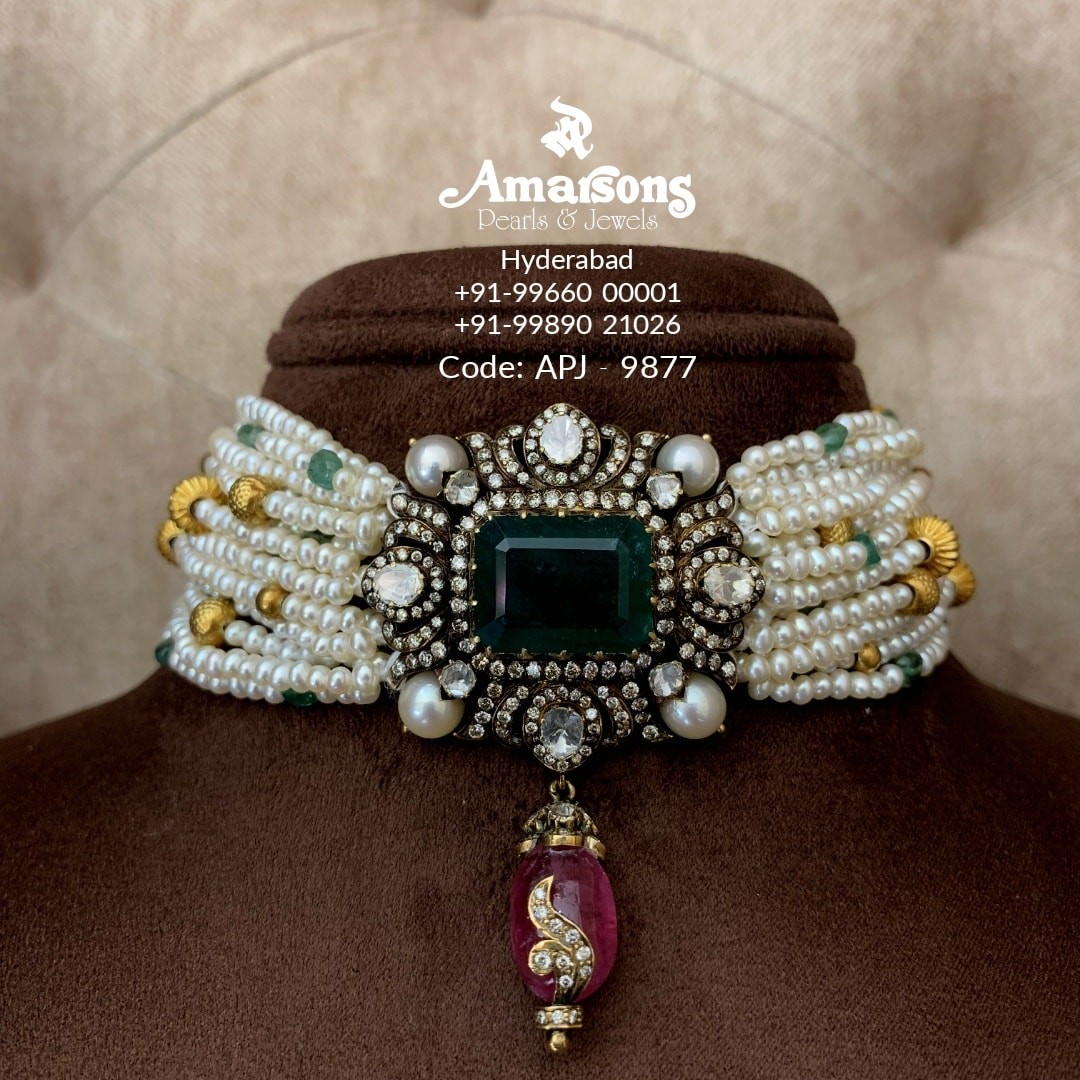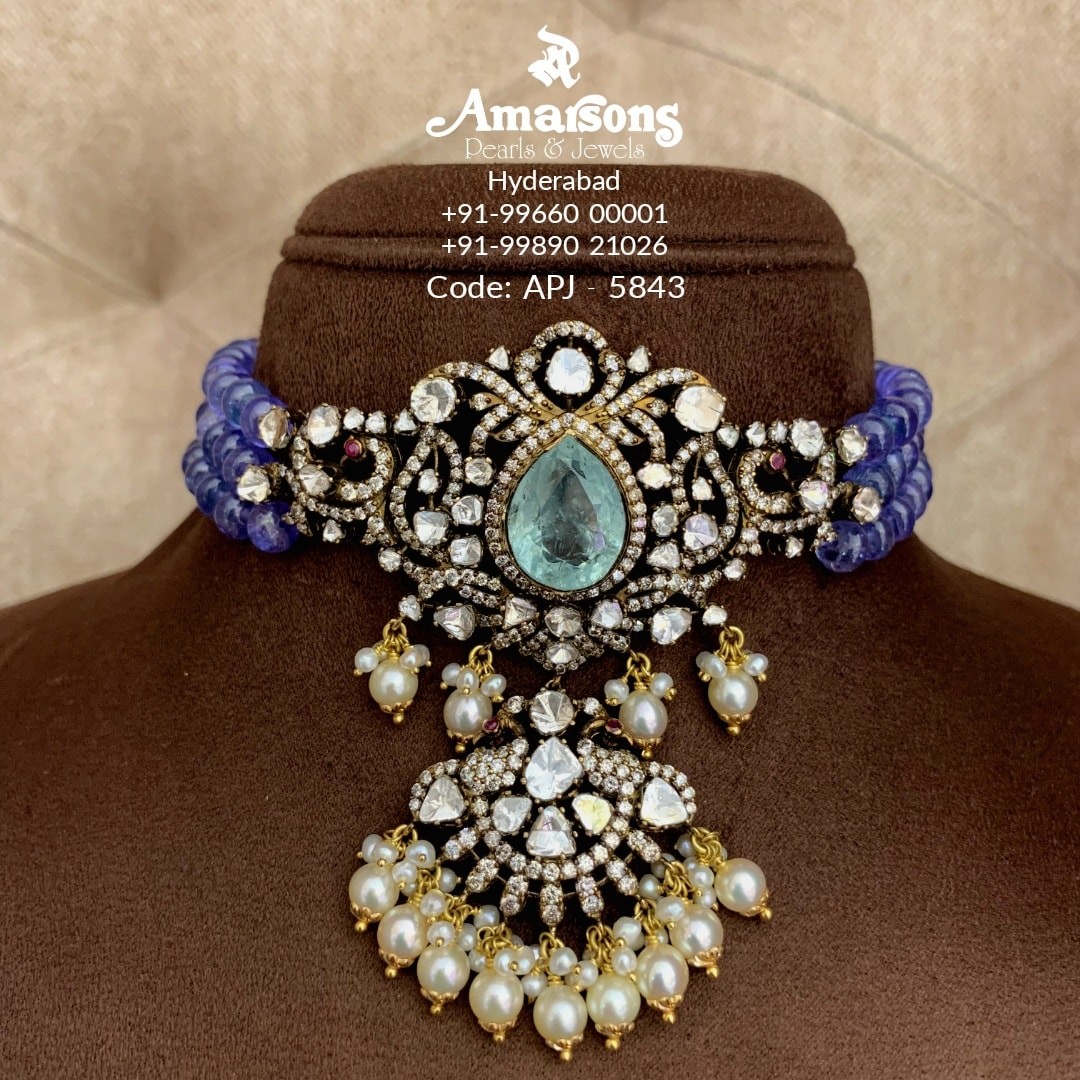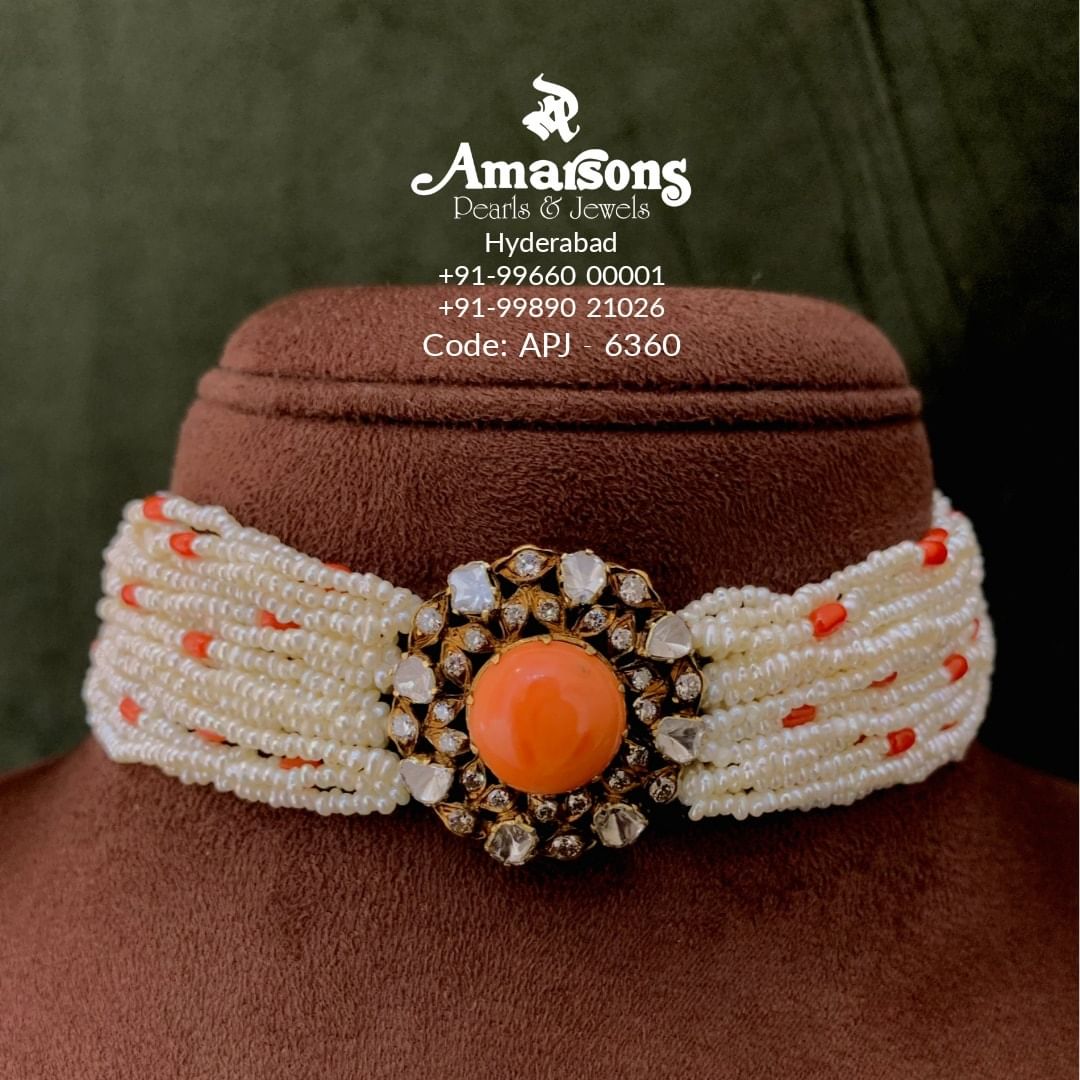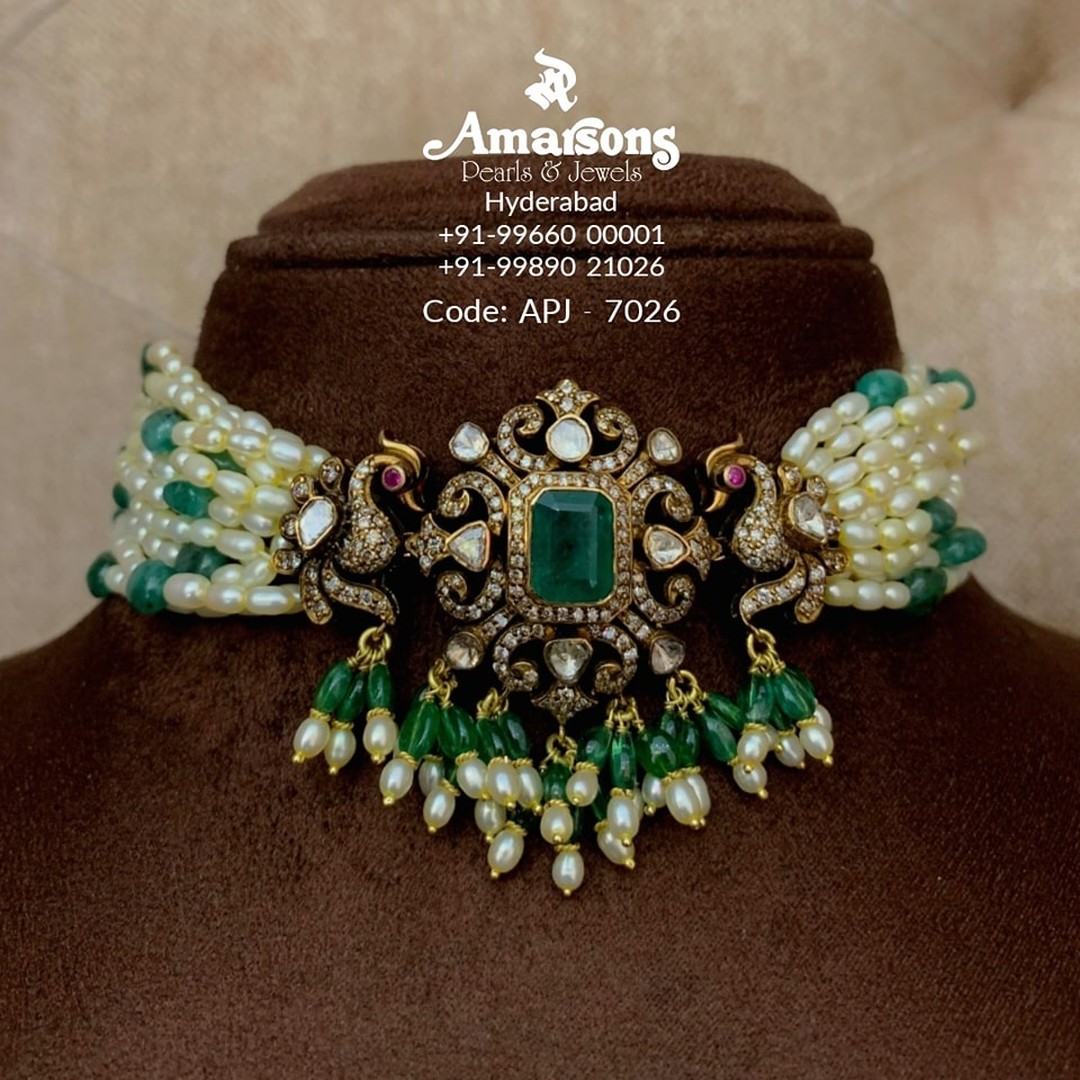 Big Necklace Designs
If you love heavy jewellery then you can choose a choker, a heavy necklace or a combination of both.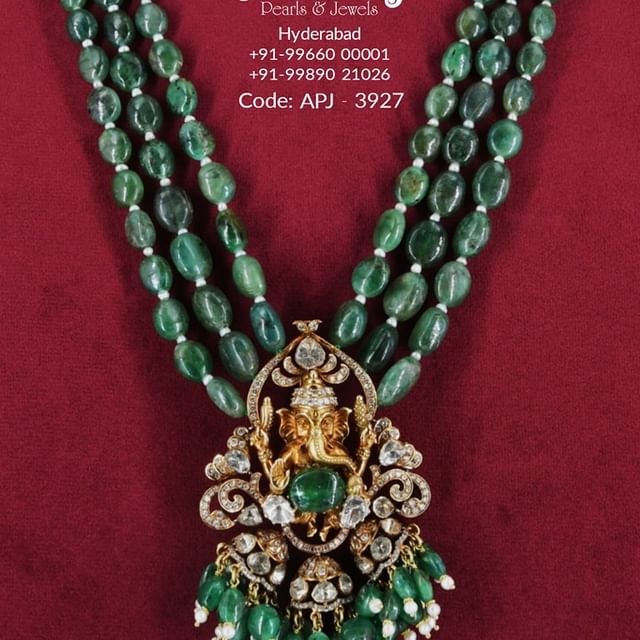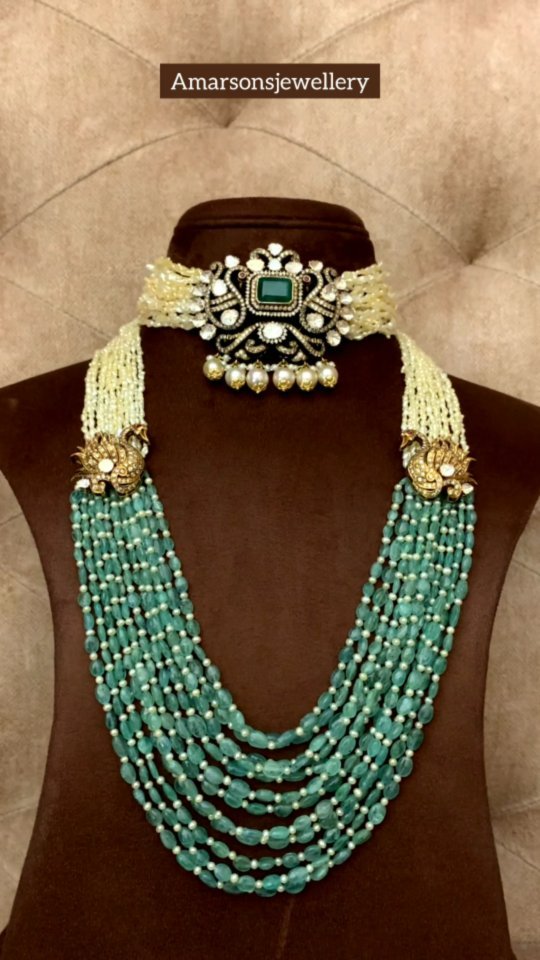 Amarsons jewellery has an exclusive collection of Hyderabad beads jewellery designs. They have great craftsmanship with delicate designs made with great care and quality.
A broch has become a symbol of royalty. A single side or double side broch adds a grand look to the haram. They make the design more stylish. Instead of a single pendant in the bottom, two broches looks great.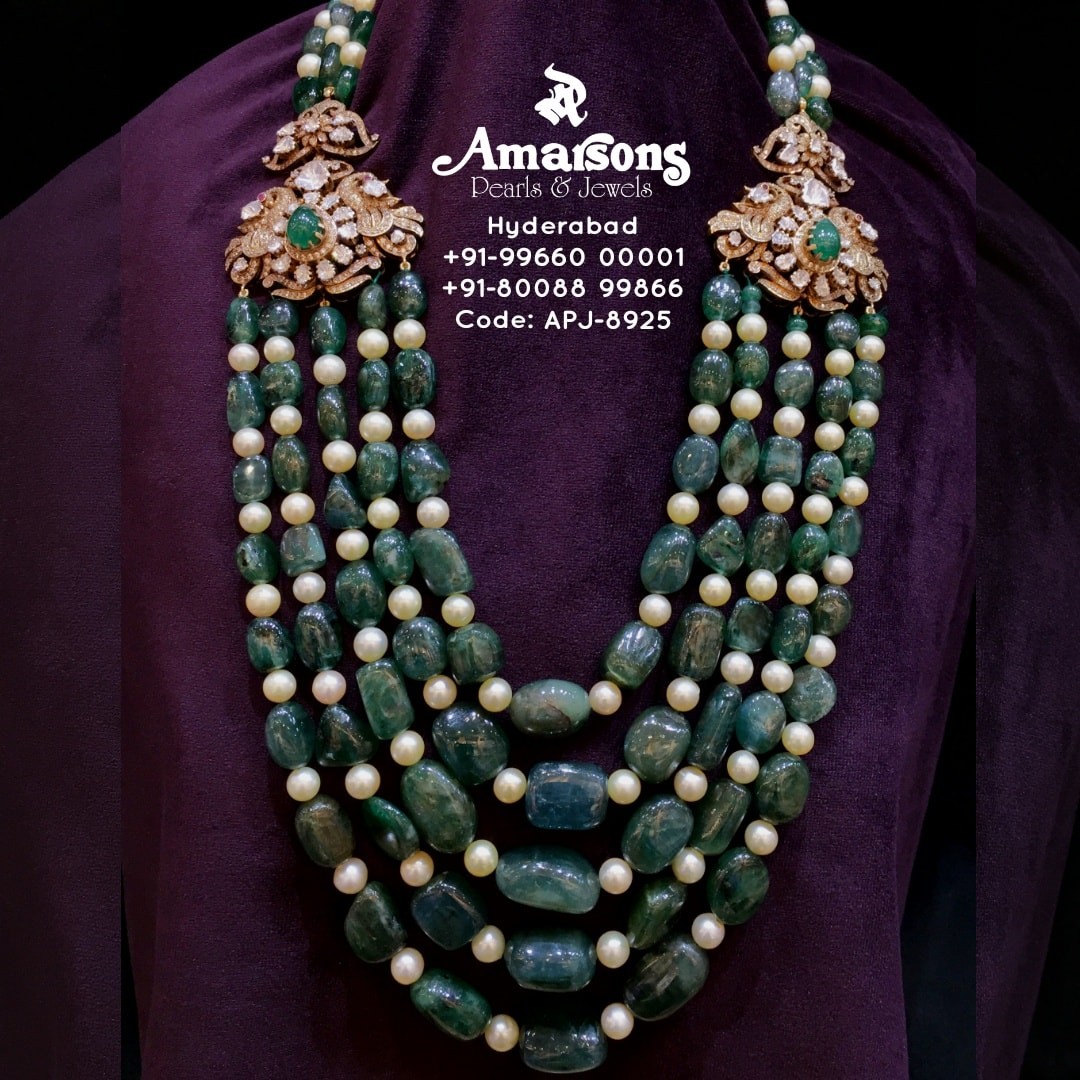 You can match the pearl and bead colours with your saree or any other outfit.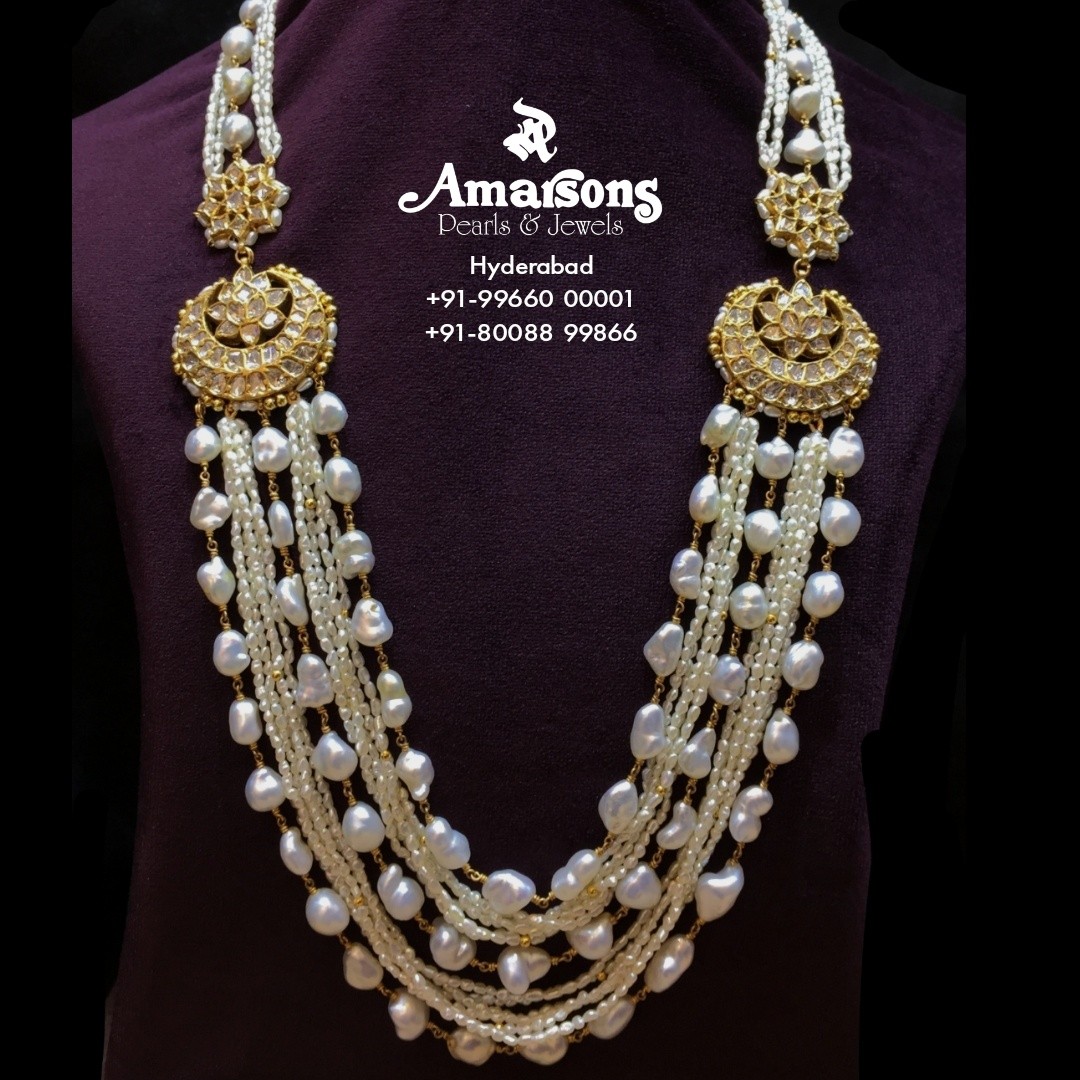 Necklace with Big Pendant
Pendants will never go out of fashion. They add an extra charm to the neckpiece. They look grand and give a finishing touch. Amarsons jewellery has created many beautiful necklaces with various designs. They make custom-made jewellery with a selection of beads and stones with highest quality.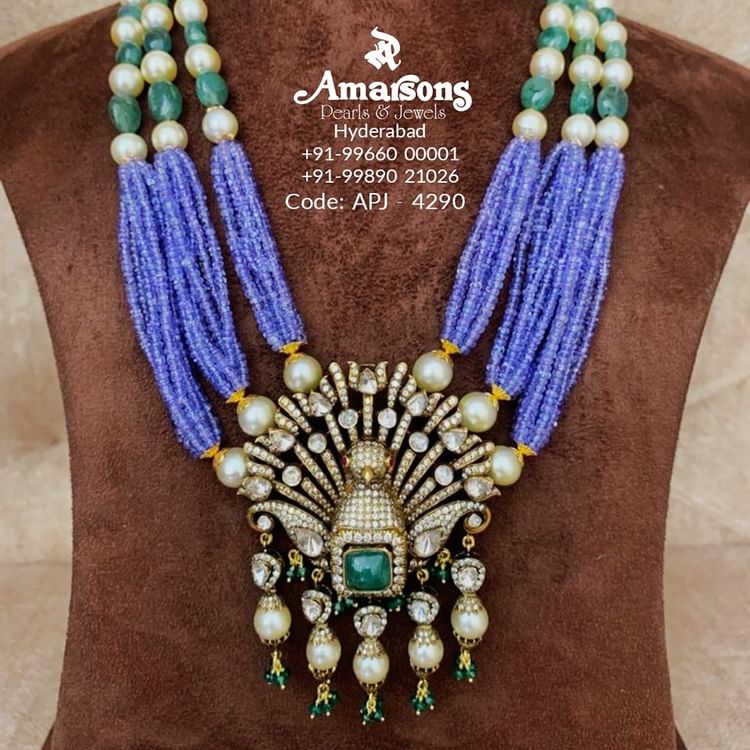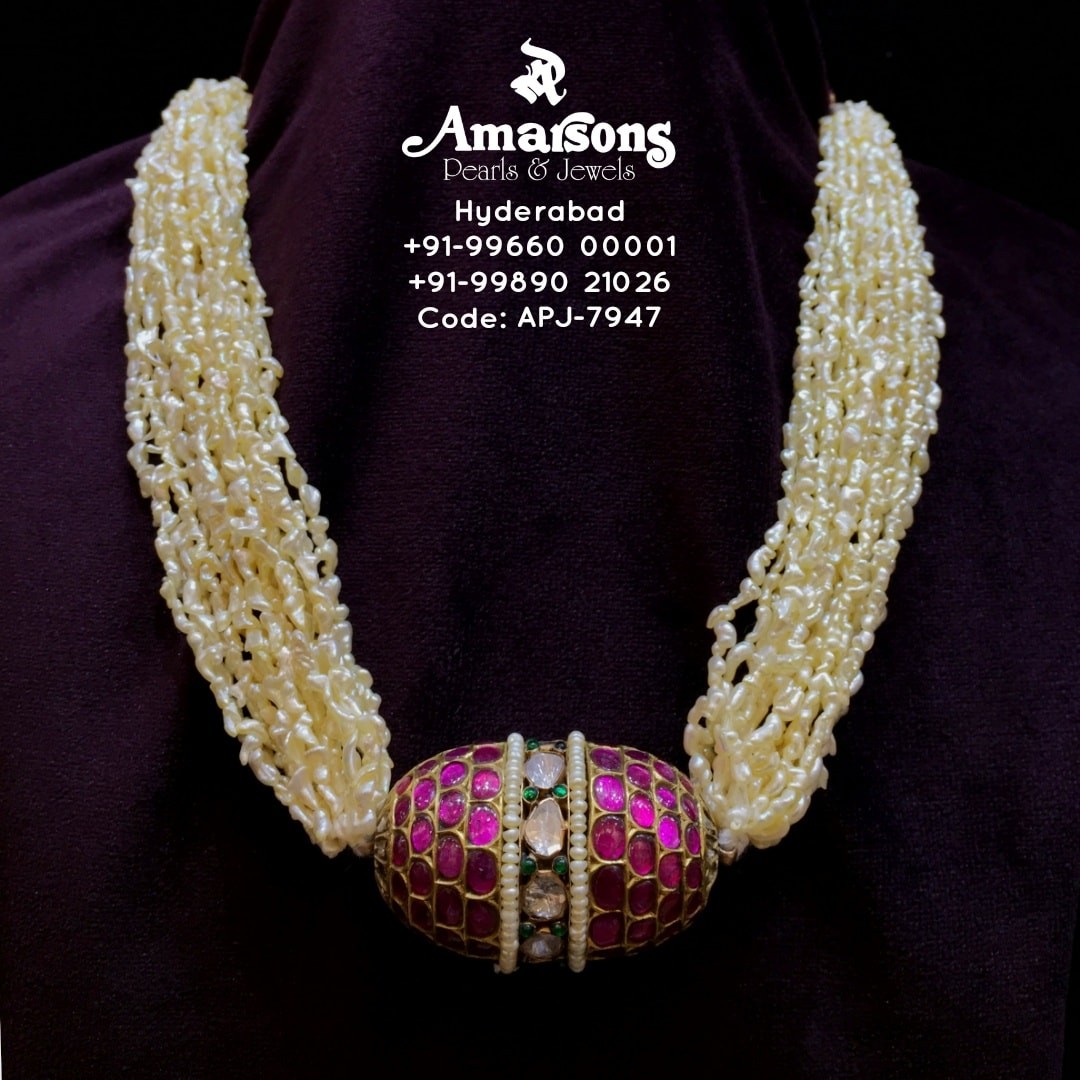 The above piece have an exquisite piece of dollar with beautiful pearl setting. This is one of its kind jewellery pendant which each one of us will love to collect.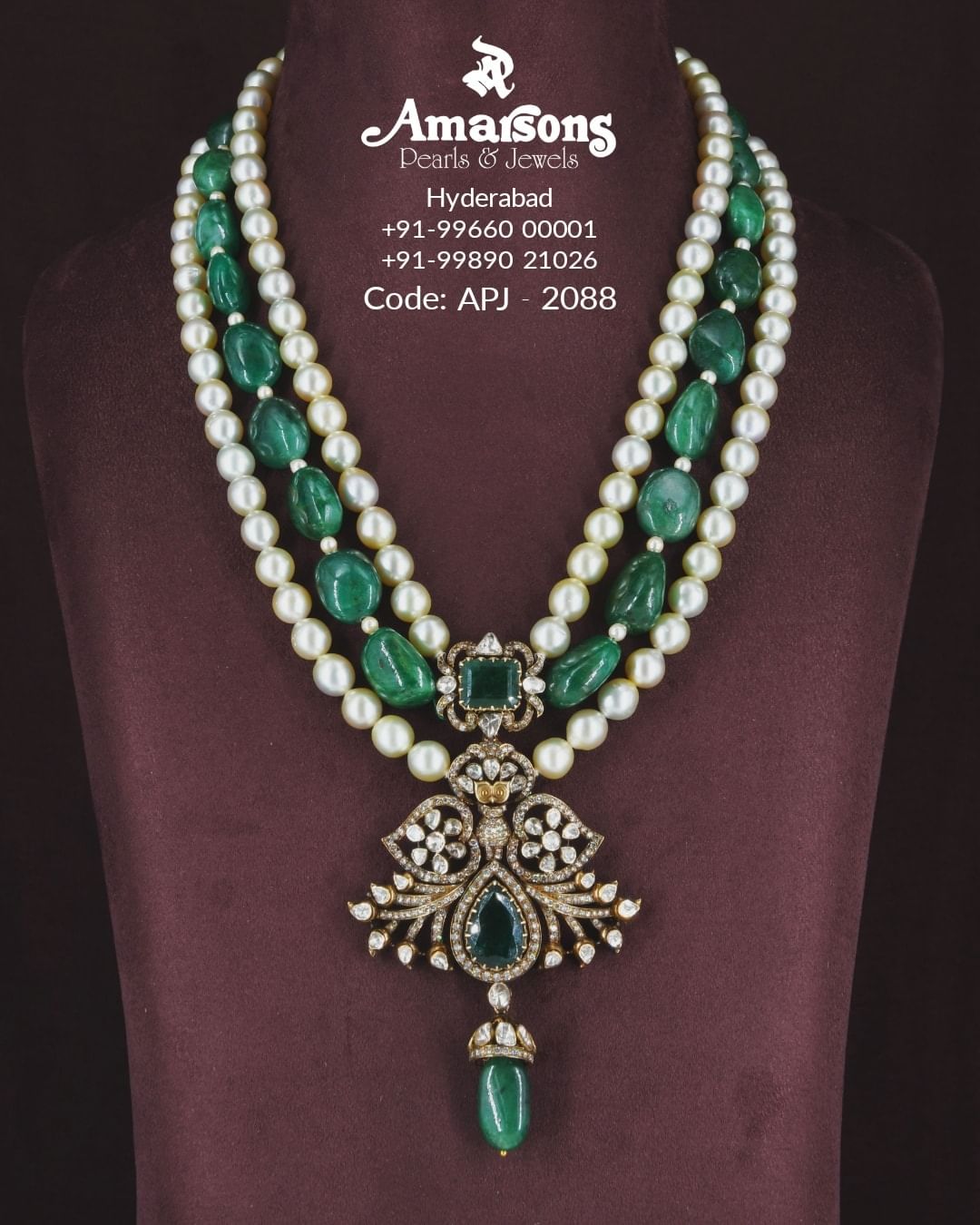 The below beads necklace is designed to give it a huge bunch feeling with big Lakshmi dollar which looks beautiful for any silk saree.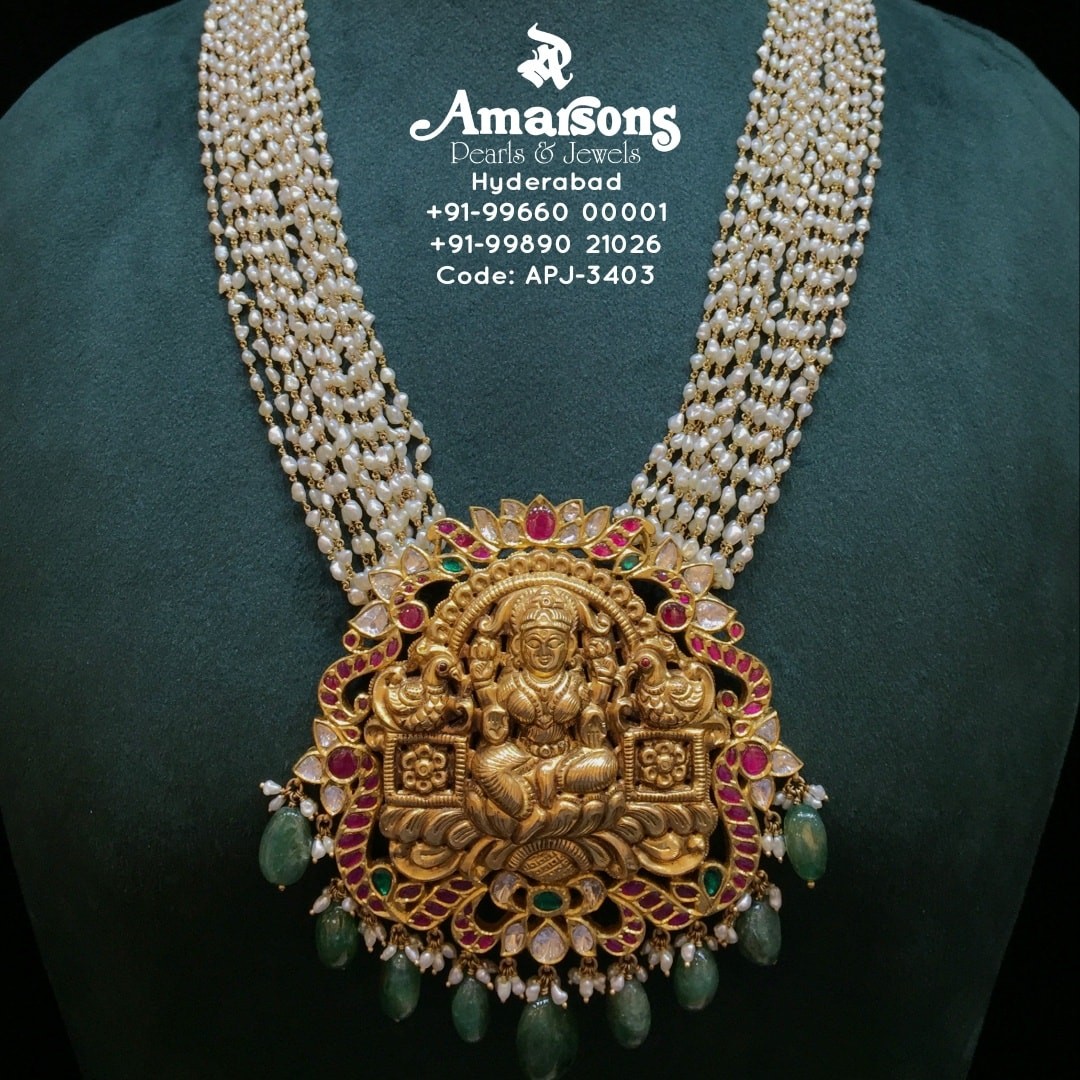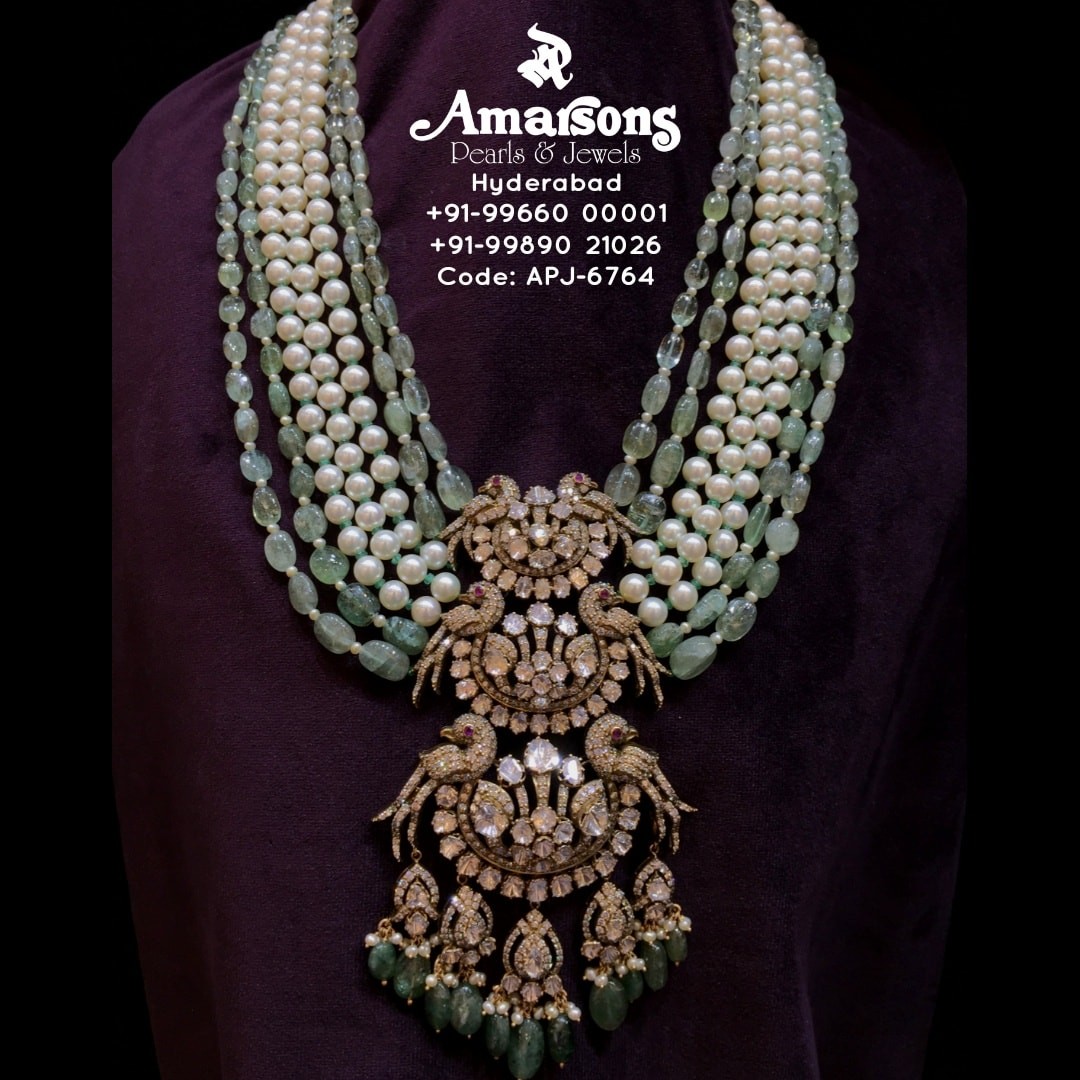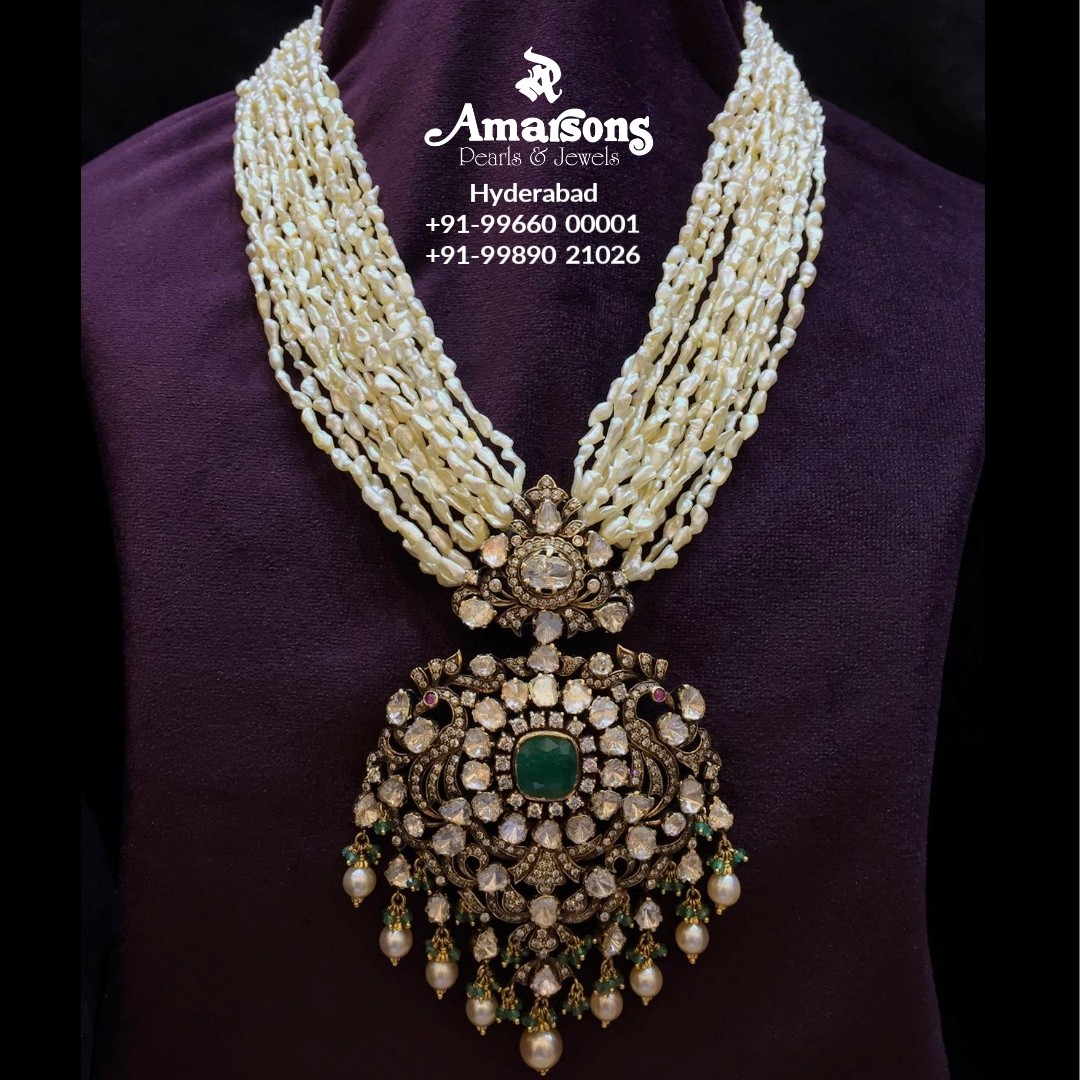 Layered Necklace
Layered has become a popular fashion nowadays. Instead of wearing two or more necklace, just one layered necklace will look wholesome.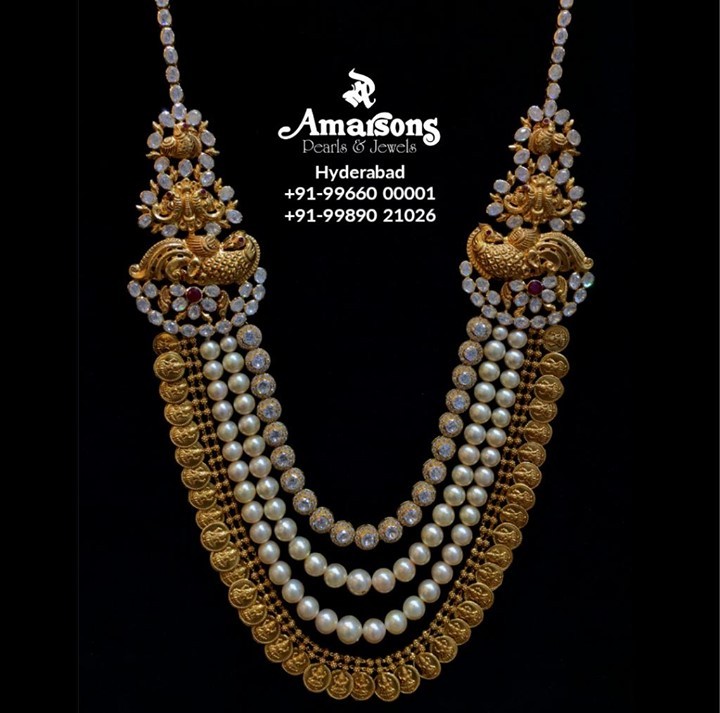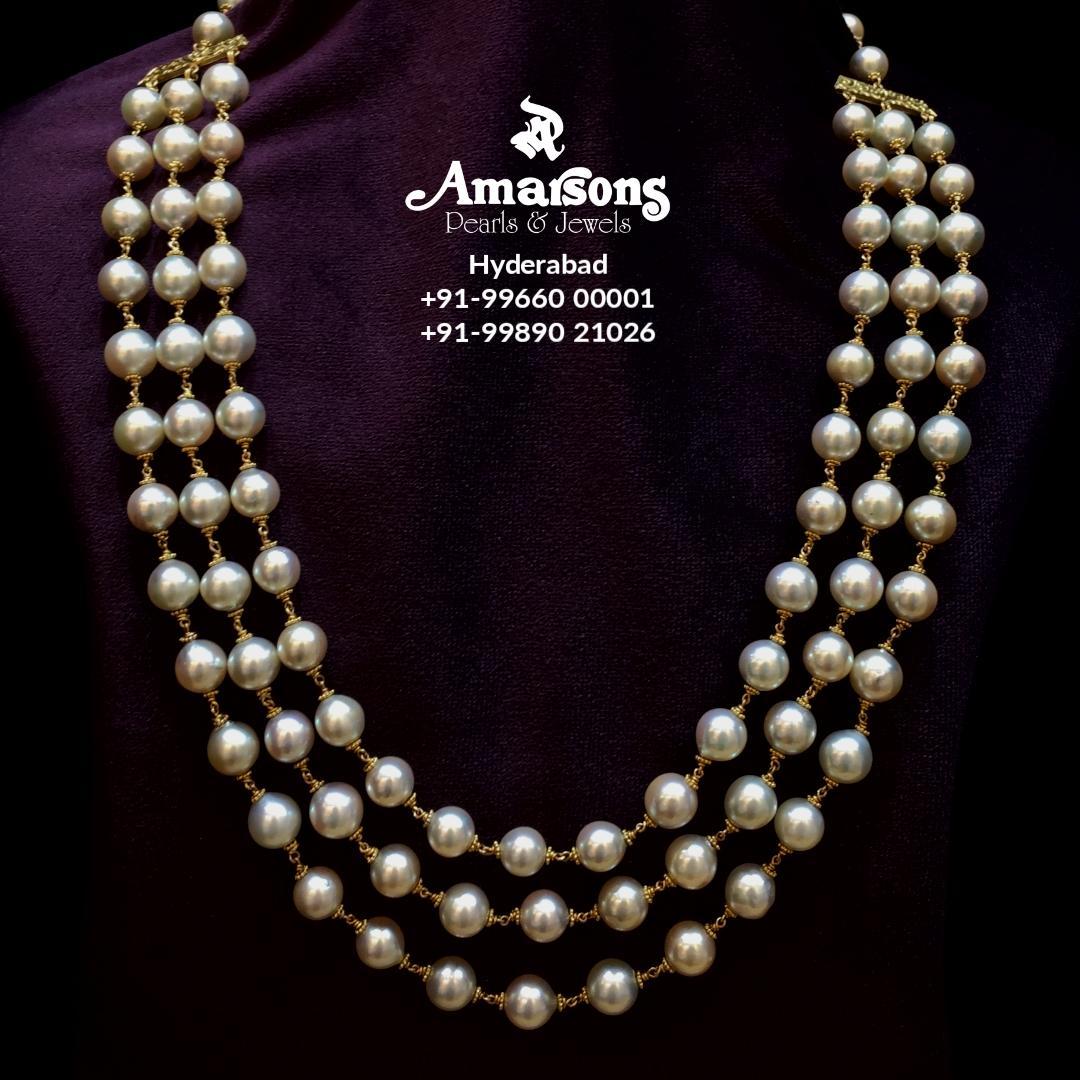 Layered necklace can also be designed with broches or pendantts. More than one variety of beads can be used in the layers to give it a dramatic effect.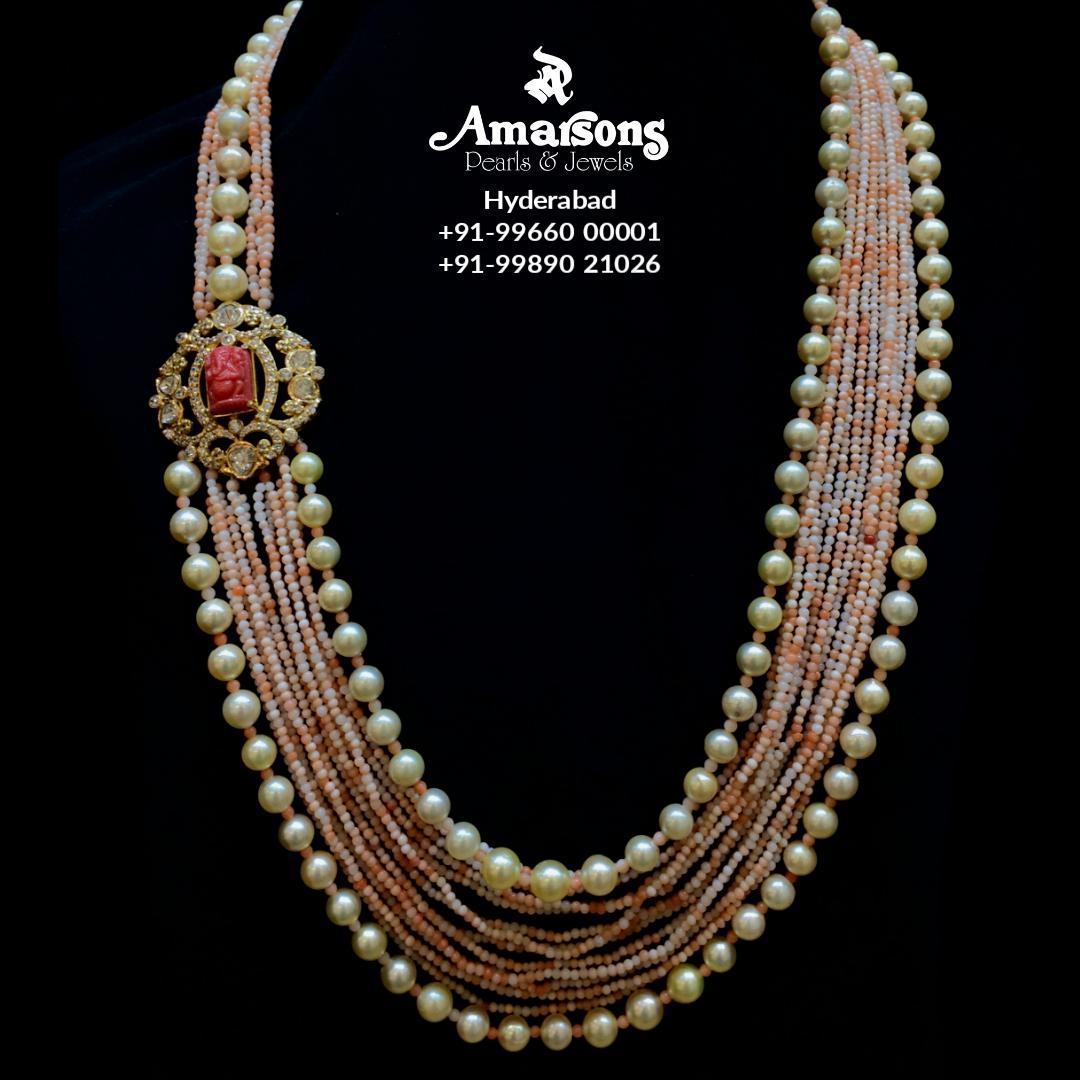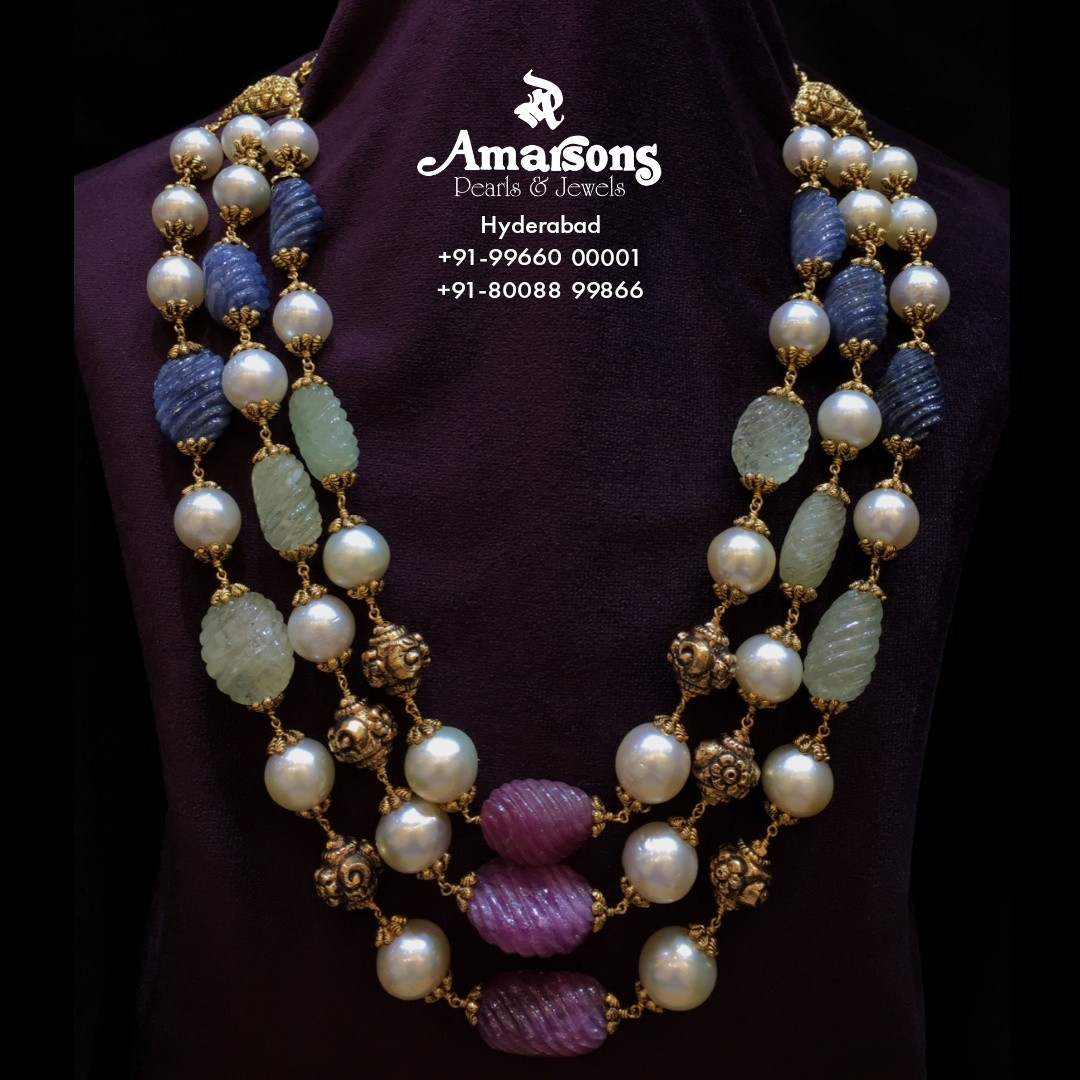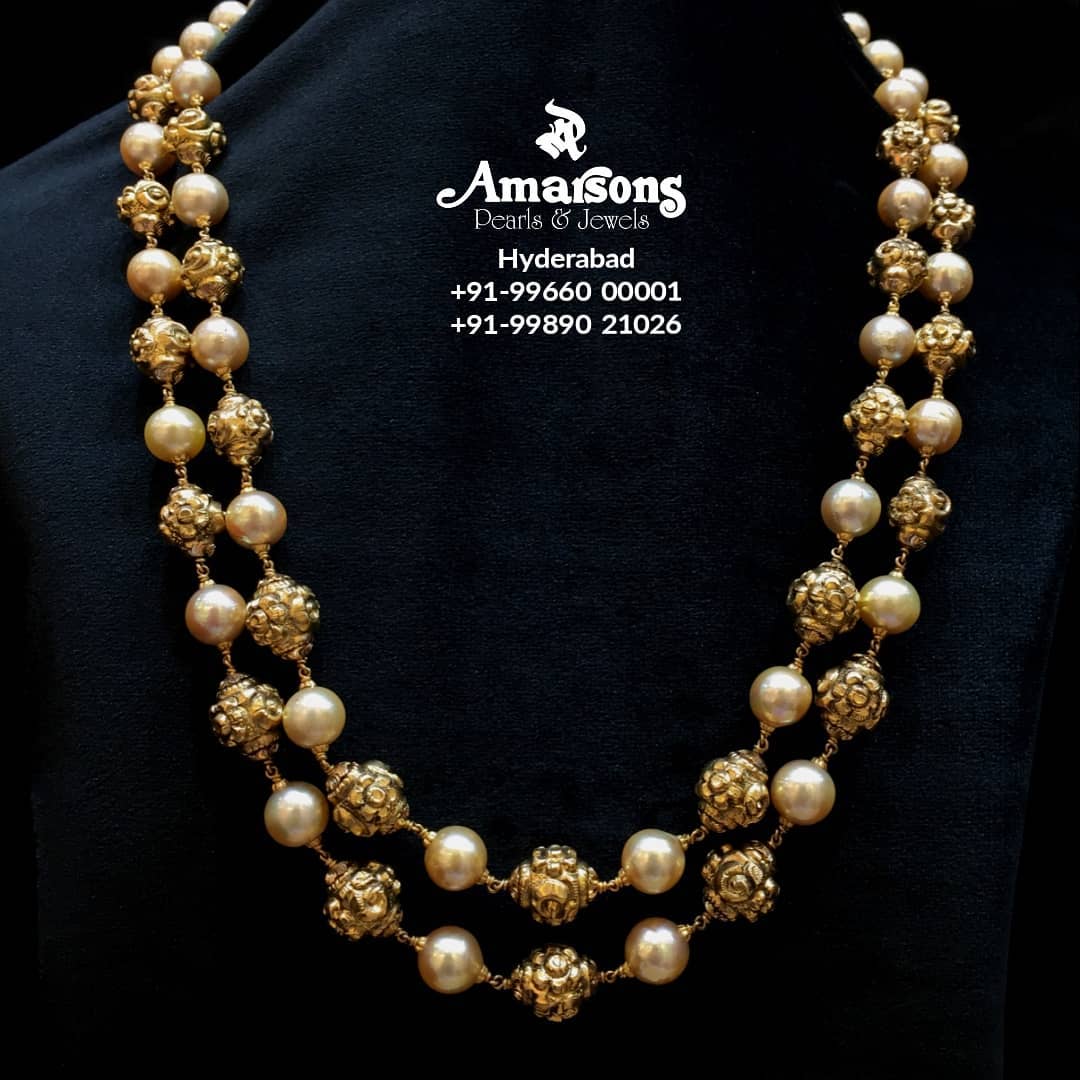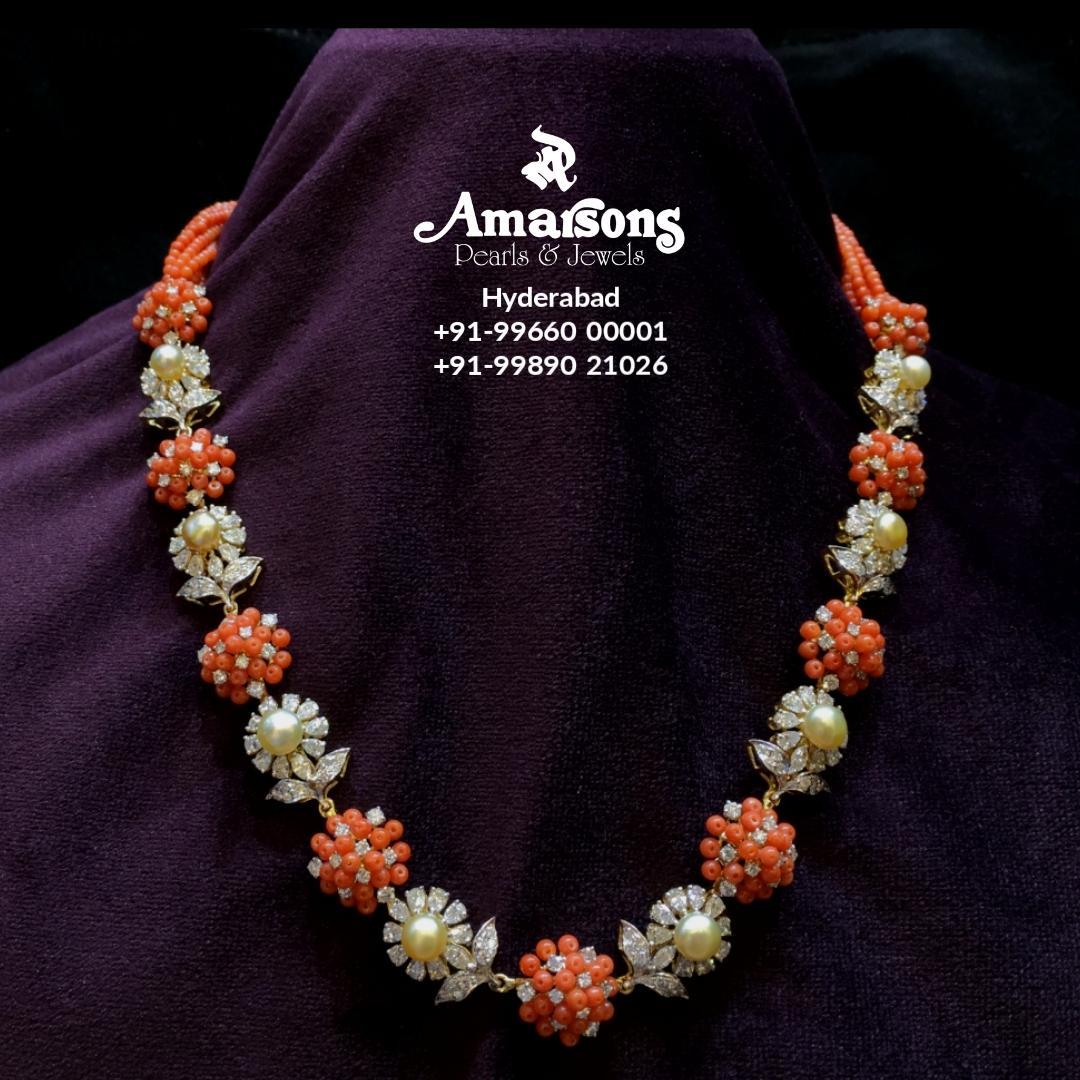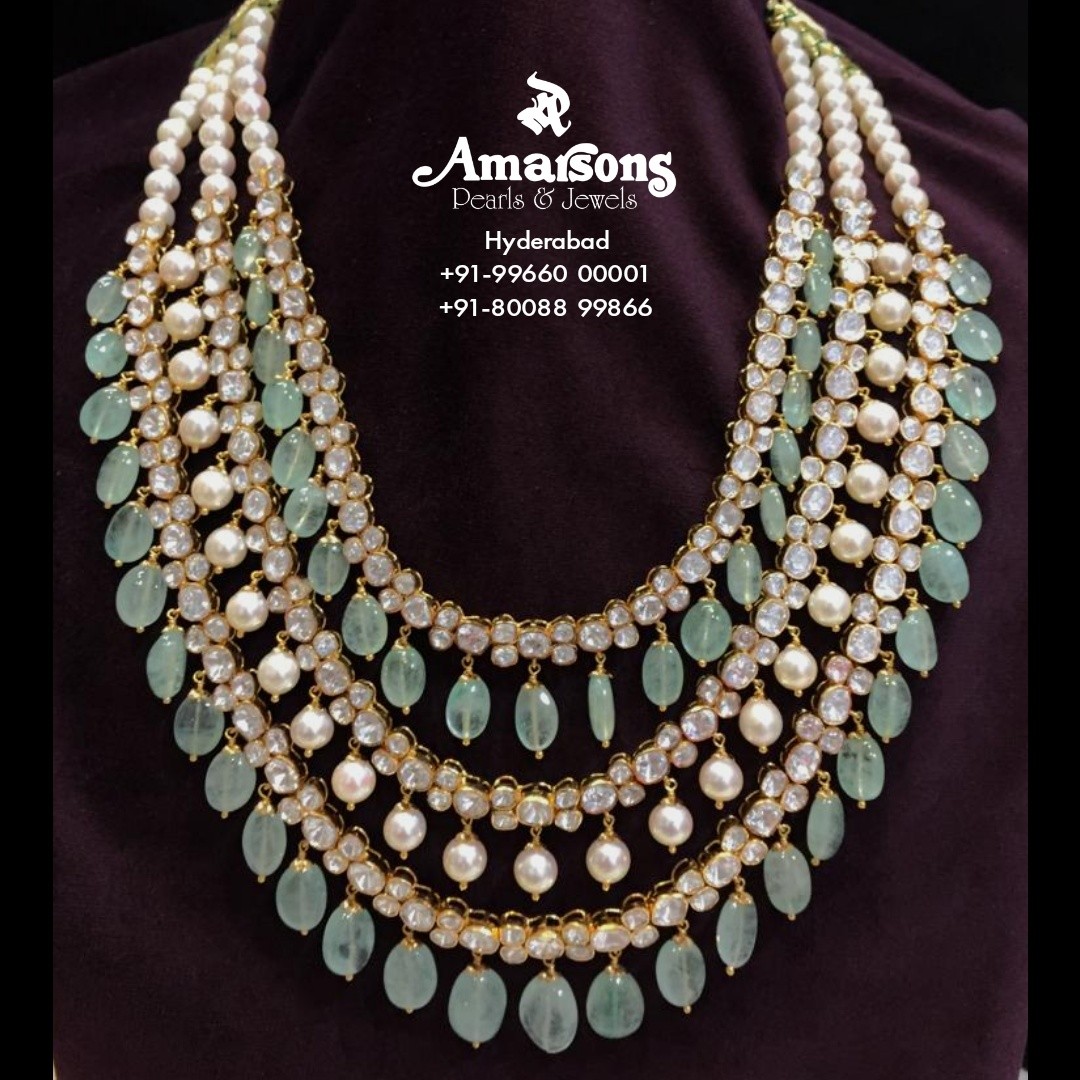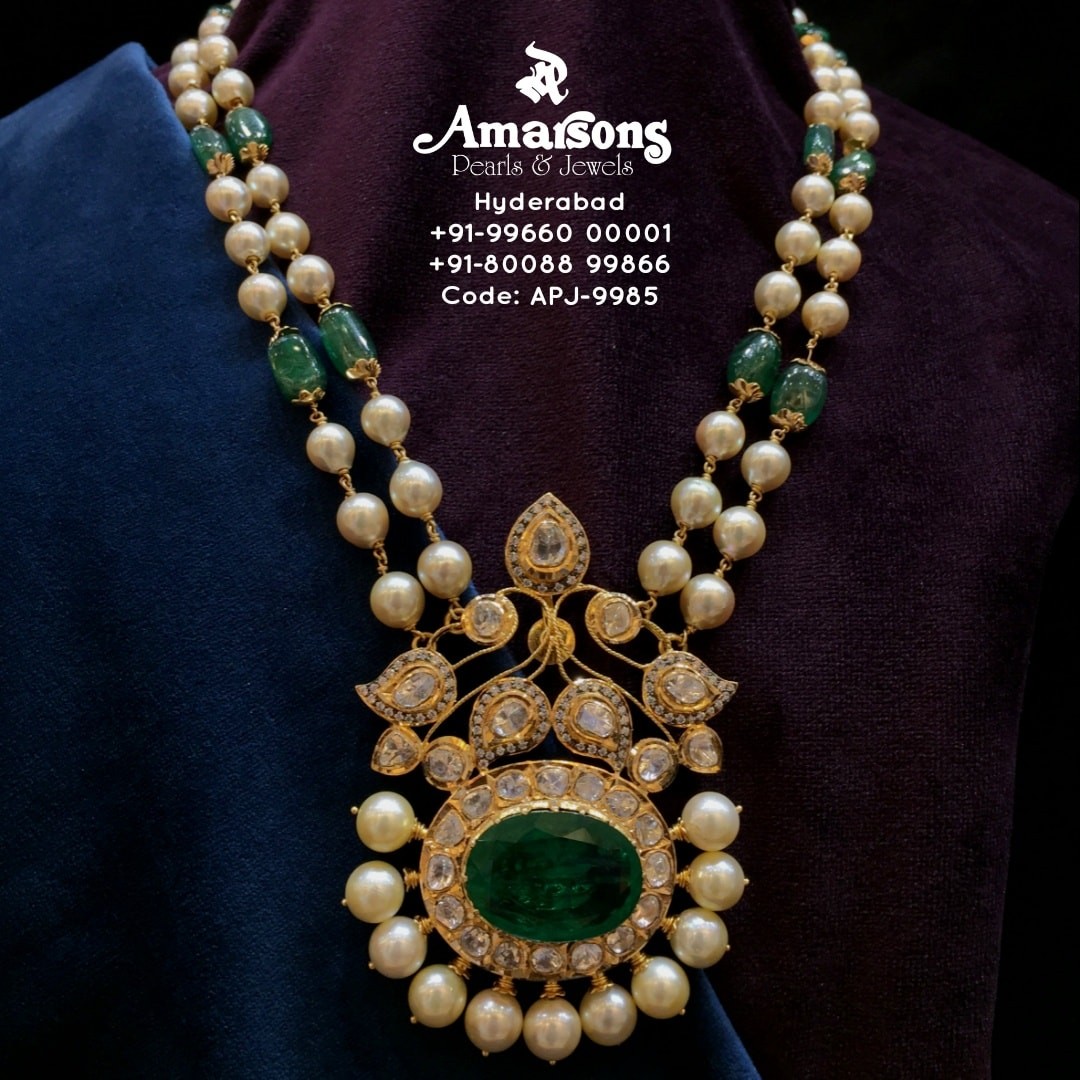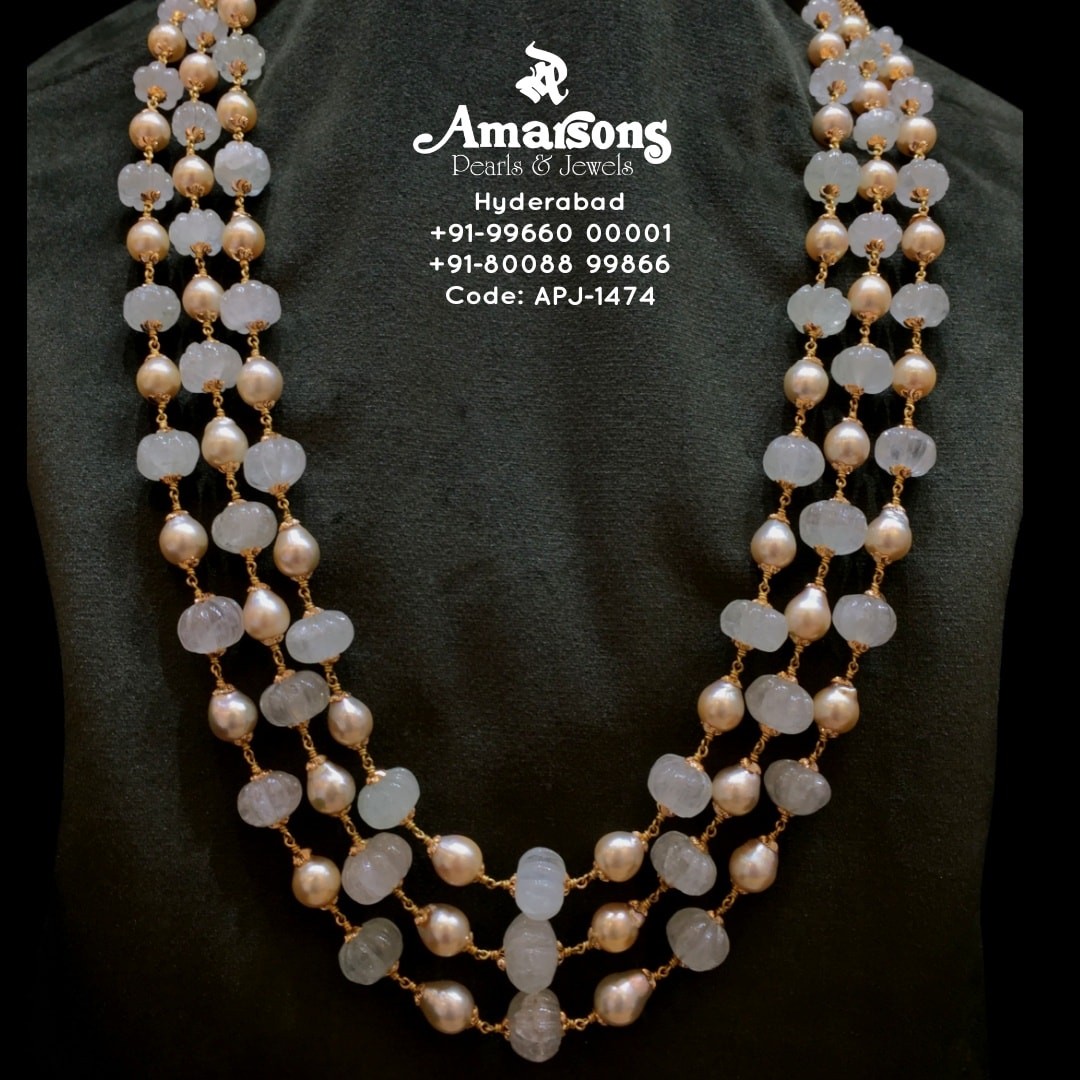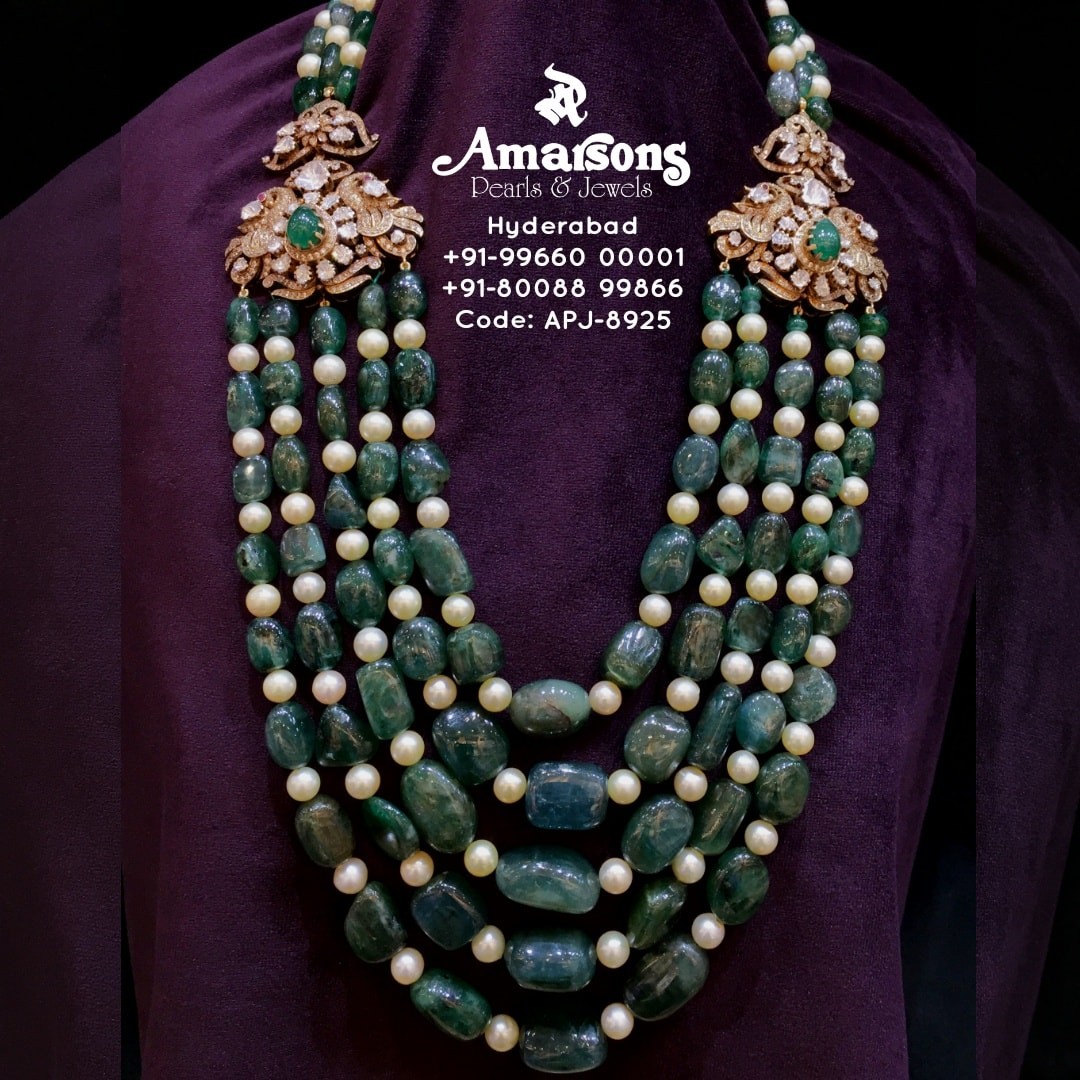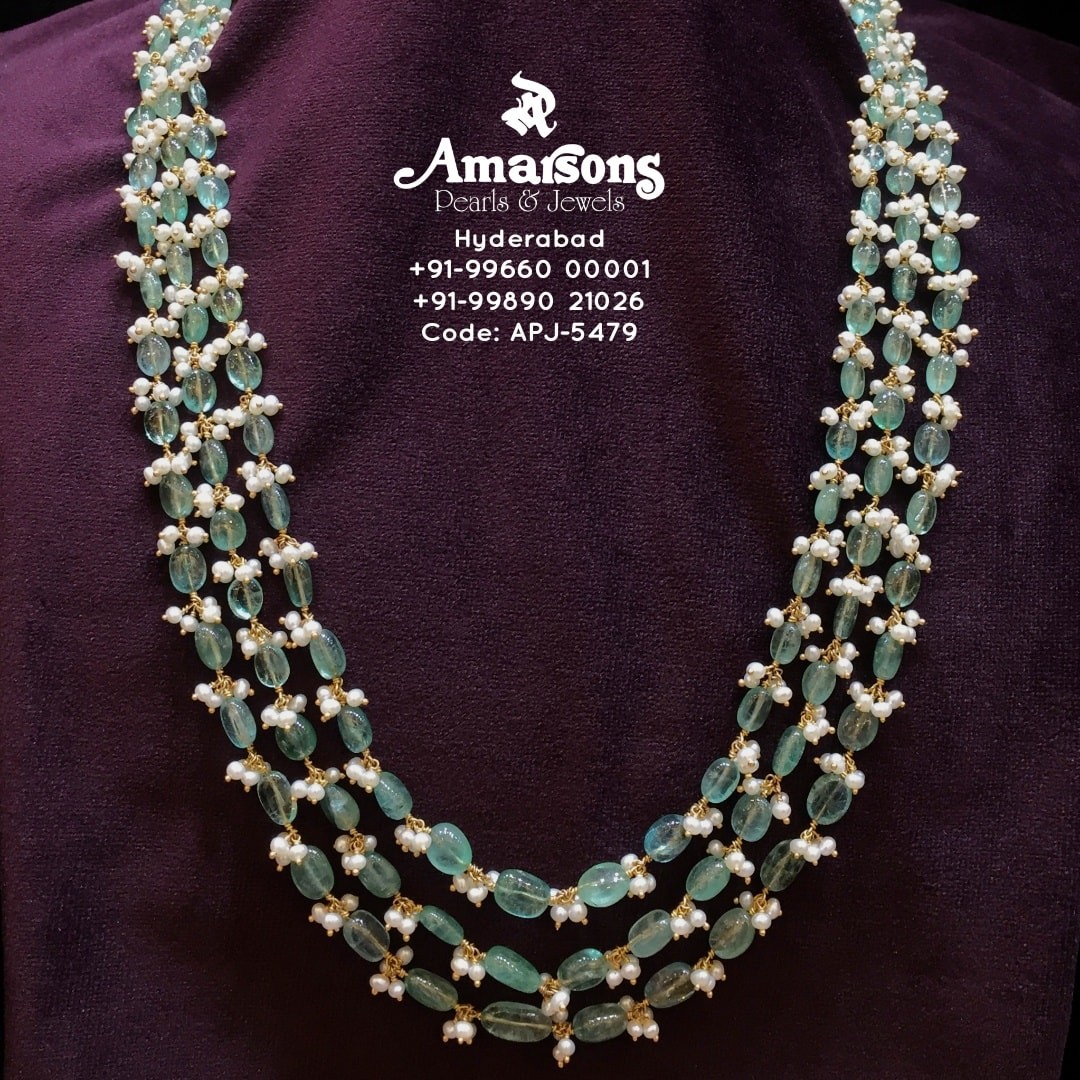 All the above beautiful statement neck pieces are a speciality of Amarsons Jewellery. If you are a lover and collector of stunning jewellery, you should must visit their Instagram page.
Leave a comment if you loved our selection from Amarsons Jewellery. Drop a comment if you want us to bring to you any particular collections.