Could toe rings be your new favourite accessory? After checking out these stunning master pieces this so called summer accessory will surely be one. This can be the best thing to wear on the beach this summer.
Wearing toe rings is highly practiced in India. It is worn as a symbol of married state by Hindu women just like the wedding bands in the west. The little digit decoration is cheerful and will elevate any basic outfit look.
he toe ring has been making a comeback for several reasons. Scroll down to check out these amazing toe rings design you can grab this sweet summer.
1) Simple Toe Ring
If you are looking to stick to basics, the toe ring is the standard summer accessory that one can sport with her swimsuit or keep on with a pair of boardwalk-ready jeans.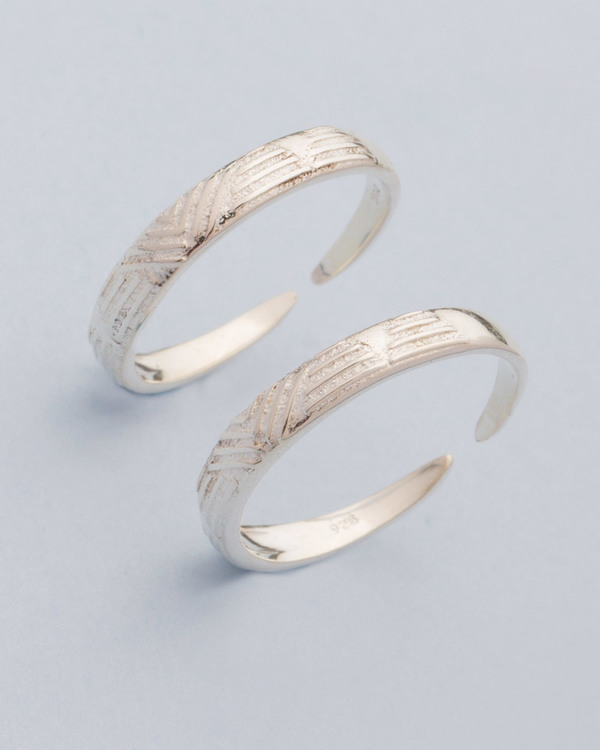 2) Single Stone Toe Ring
You might think toe rings are out of fashion but you are surely mistaken. Now after looking at this sleek and smart single stone toe ring, you will no longer wait to wear this summer long vacation with friends.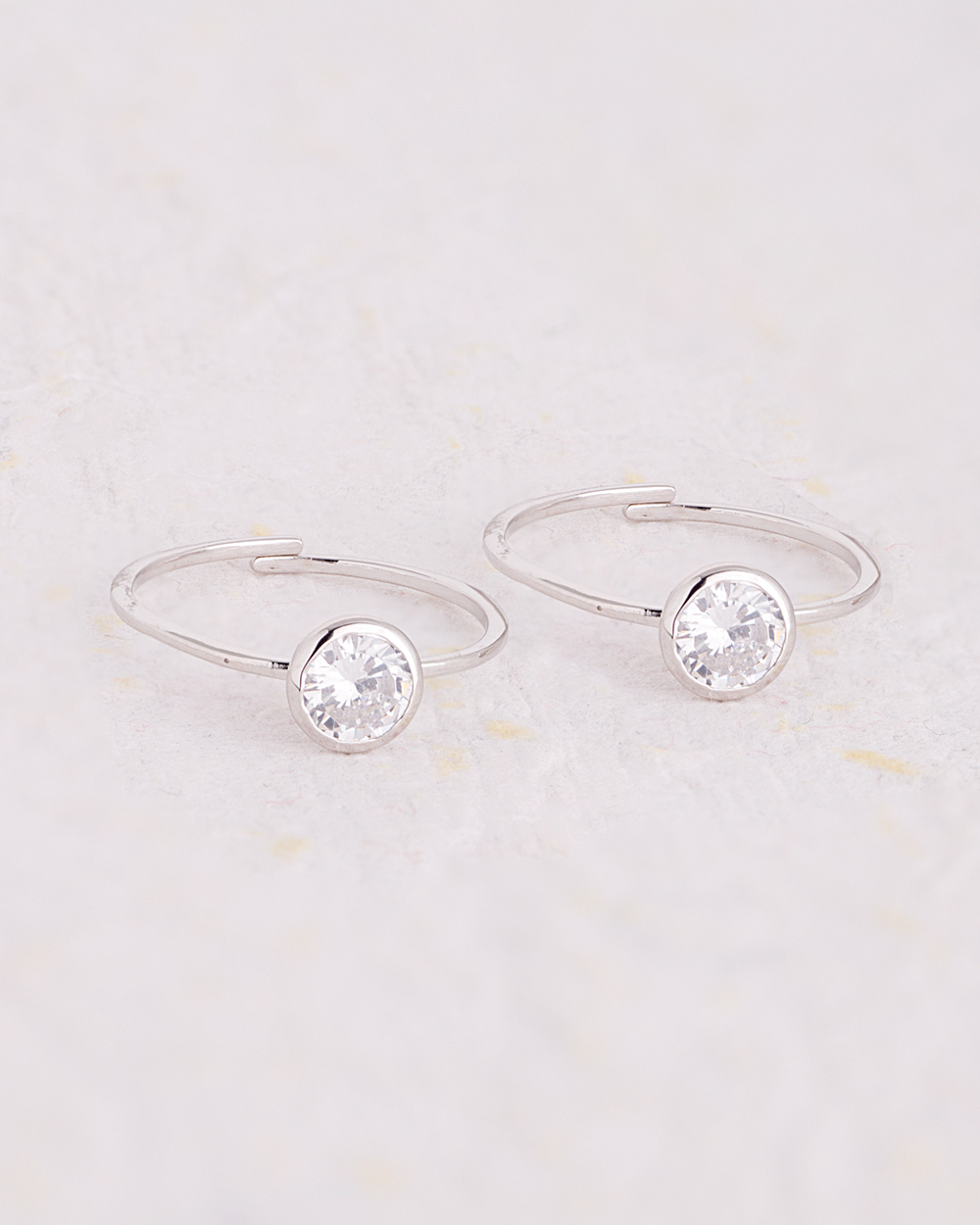 3) Creative Design Toe ring
This master piece deserves to be in your summer accessory collection for sure. This is something which can be worn with your summer dresses and with traditional benarasi saree. We are sure that this line will be the best purchase you have ever done.
4) Antique Toe Ring Design
This will be of the interesting toe ring design you have ever seen. This zig-zag design toe ring is for someone who wants to try something new and not so common design. We would recommend you to wear it with your tattered denim.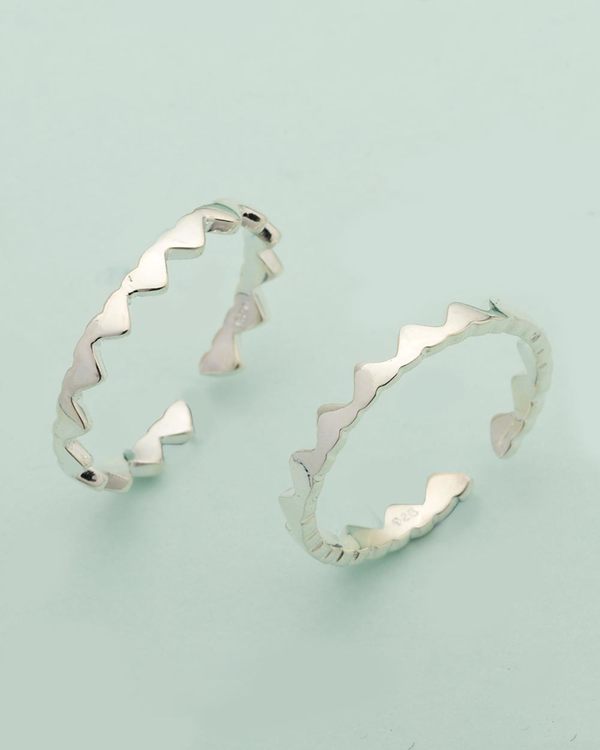 5) Square Toe Ring
Every piece tells a story, so this one too has its own. Trying different styles is a great way to get a sense of what you like on your hand – we are sure this will be your best purchase. If you are bold and depict your same personality to other this is one of the best choice.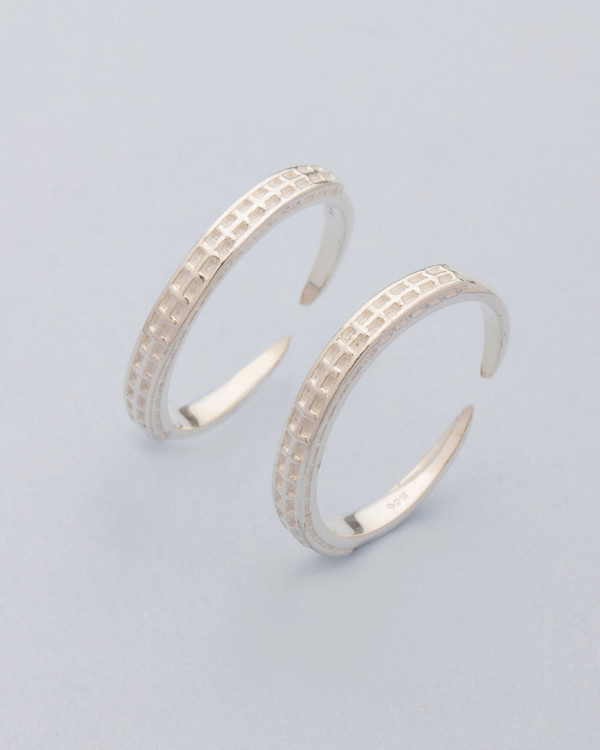 6) Special Toe Ring
This one is another which is inspired from floral design and can be worn for any of the traditional Indian festival. If you want maximum sparkle in a modern design, this is the right toe ring. The clean design keeps the ring looking contemporary.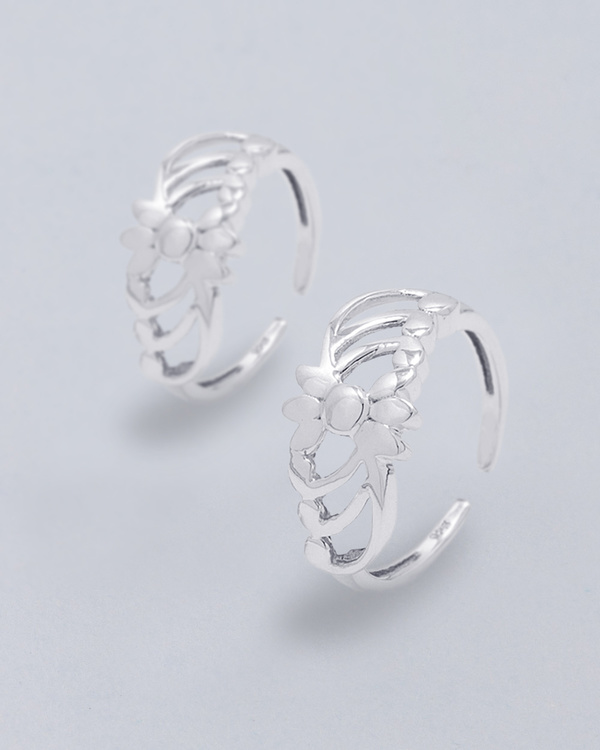 7) Contemporary Toe Ring
There are times when you want to stick to traditional look to be your best. This one is both feminine and trendy. A contemporary design like this with stunning design is perfect for someone searching for a soft look with a lot of shine.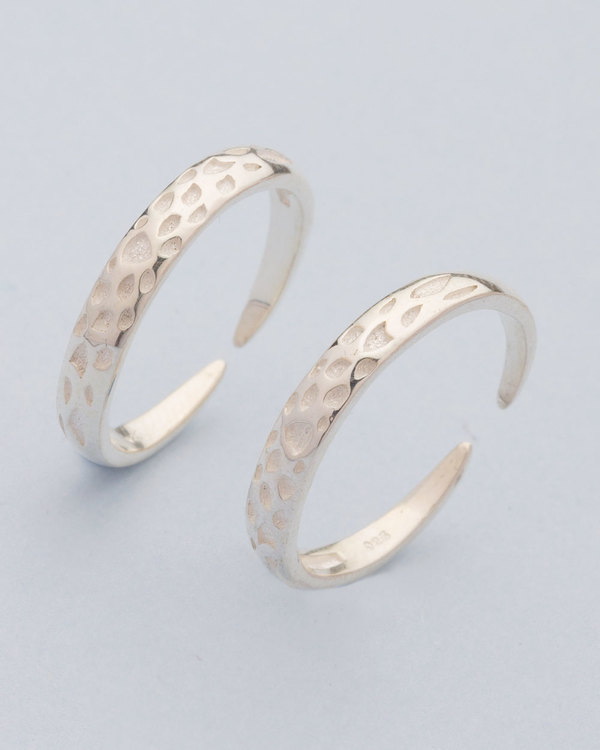 8) Exotic Toe Ring
Toe rings have become one of the most up-and-coming, popular summer accessory. This is great for those who love to stay ahead of the trends, but also love a classic, elegant aesthetic.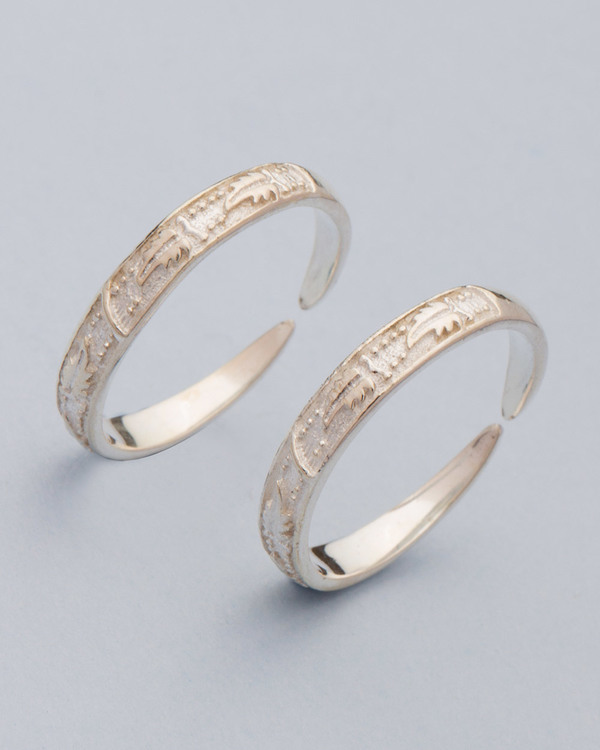 9) Floral Pattern Toe Ring
Toe rings are truly connected to Indian history and in some way or other we never leave our roots. This floral pattern toe ring is truly a masterpiece which is inspired from a flower. This silver coated toe ring is a perfect accessory for a north Indian wedding.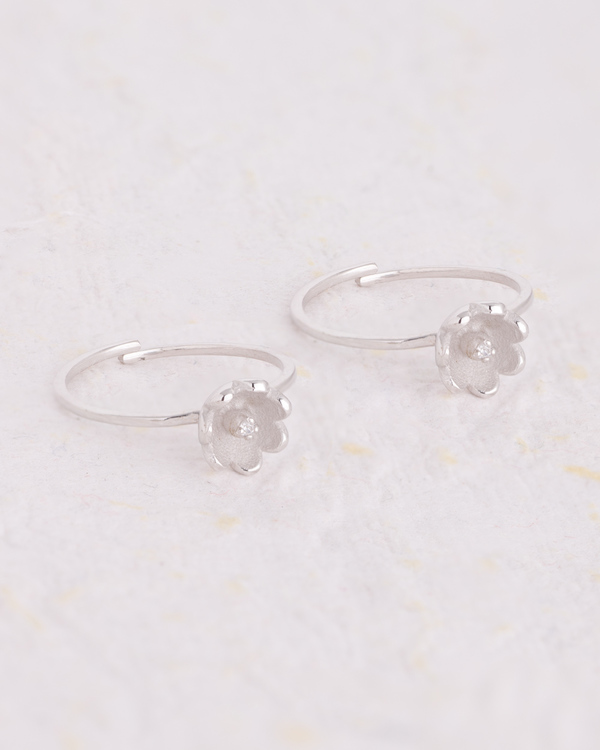 10) Antique Toe Rings
This one is for someone who likes things to be little simple and smart. In this toe ring stone is embedded in silver which adds little drama to this simple toe ring. This one can be worn with either Indian attire or western attire.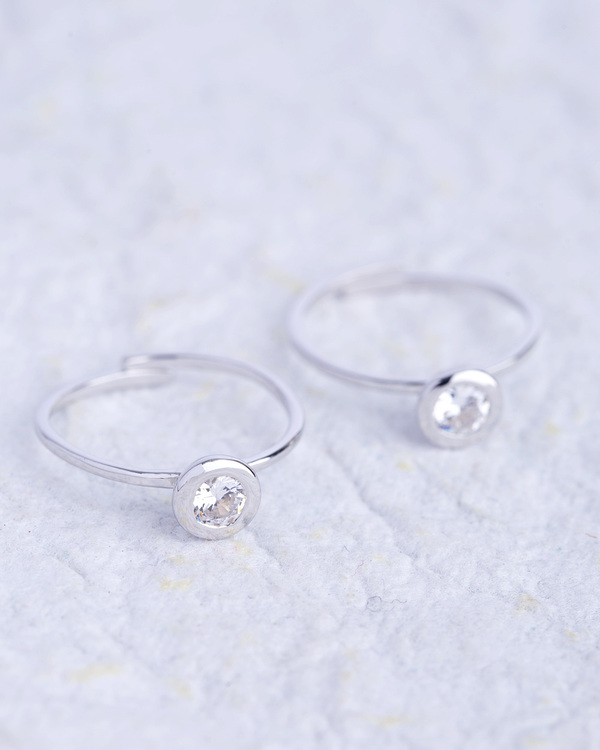 11) Simple Toe Ring
This toe ring is designed in circular form and it looks simple yet elegant. There are some traditional accessories which are always close to our heart, toe rings are one of this kind. This one is a floral inspired toe ring which can be worn with a traditional saree.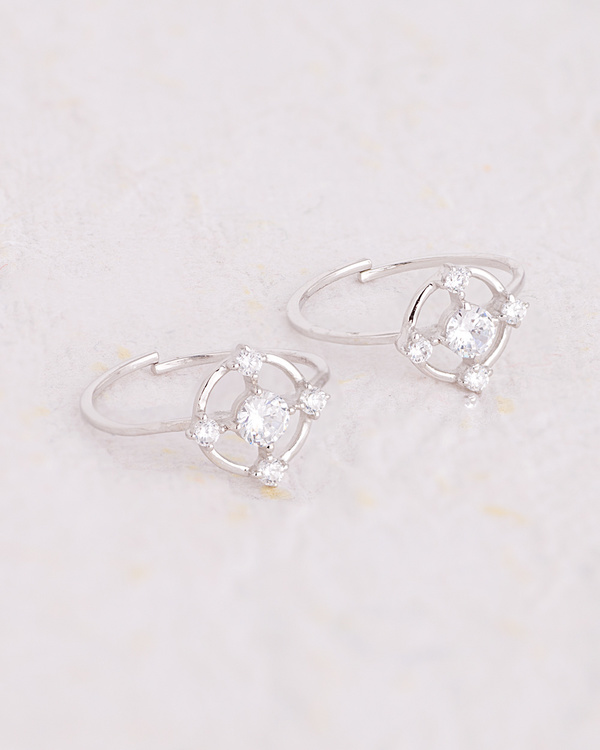 12) Pearl Toe Rings
Toe rings are traditionally worn by brides but now a day it is considered as a summer accessory. Pearl itself has its own story to tell. This pearl toe ring is a master piece, which can be worn with any Indian attire. It is for someone who's looking for something traditional yet chic.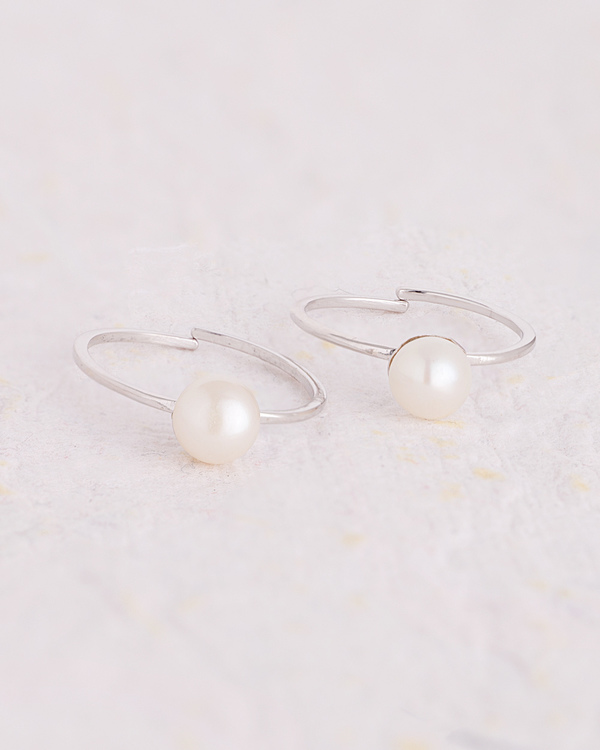 13) Tri-colour Toe Ring
You might be bored of just one colour stone so here is a tri-colour toe ring which will cover the entire toe. These look quite ethnic and they are super comfortable to wear. You think bangles can only be worn Indian attire then you are mistaken sport this with your tattered denim and you are on board.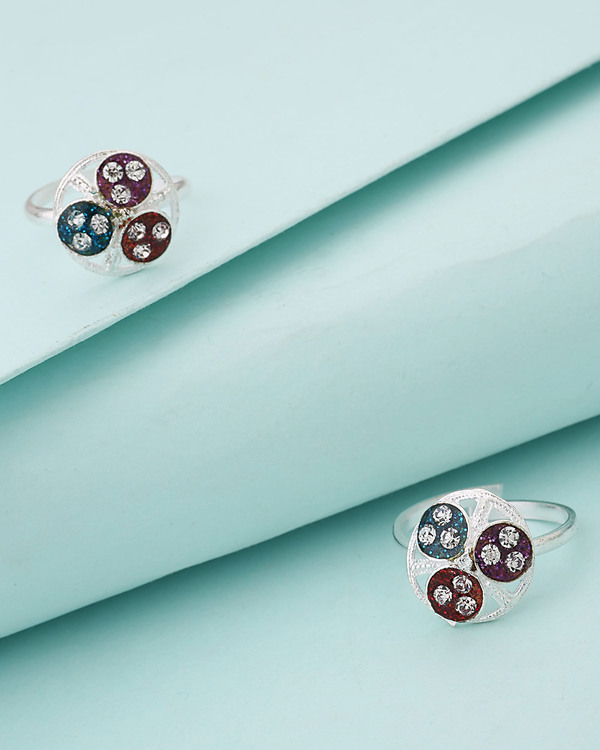 14) Traditional Piece
If you are looking for something every traditional yet trendy, then this one is a perfect match of your choice. Lotus has always been a holy symbol and this toe ring design is totally inspired from it. You can easily sport this beautiful lotus design toe ring with your traditional silk saree.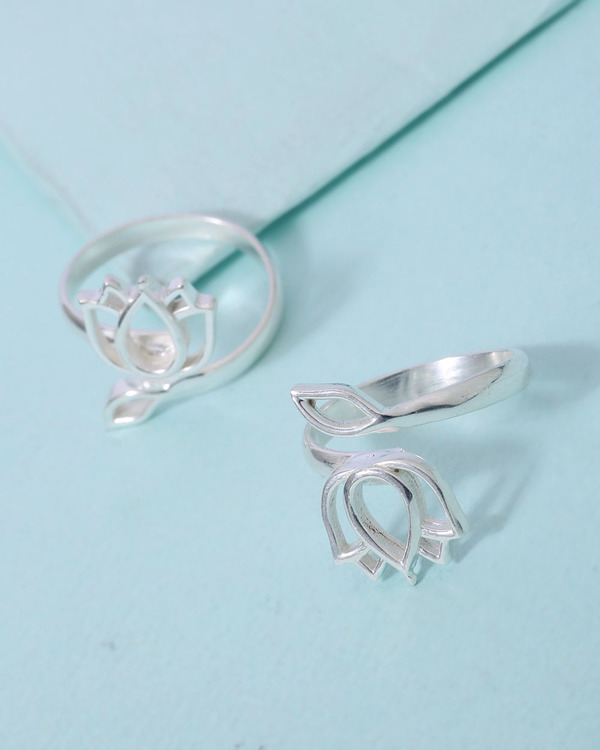 15) Navy Blue Toe Ring
Sometimes just single colour stone don't make you feel happy. But adding colour stone to a basic toe ring add so much of drama to it that it looks so charming and tempting. This navy blue stone is embedded in silver metal and surrounded with two different rings with amazing finishing.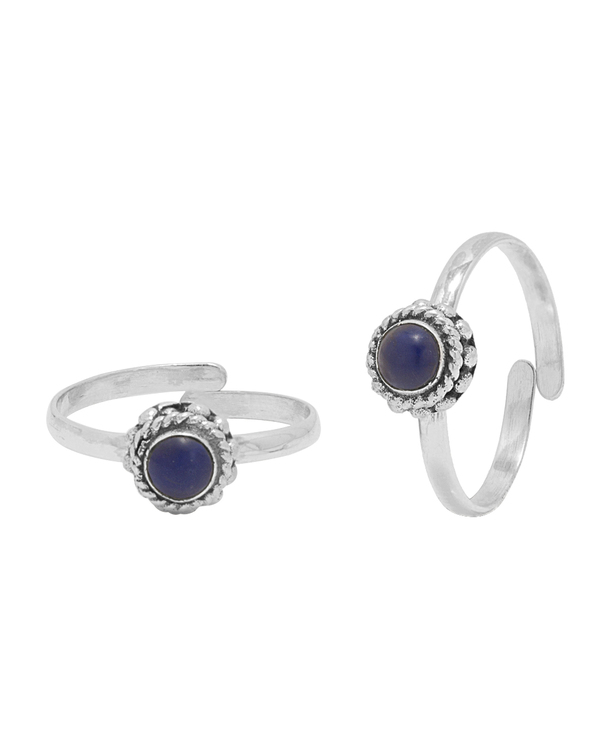 16) Royal Design Toe Ring
Toe rings are part of Indian traditional jewellery. Most Indian women prefer wearing toe rings. According to changing trend and fashion, now a day's antique silver finish toe rings are in more demand. The designs, sparkling stones work are available in the market and its royal look is the centre of attraction.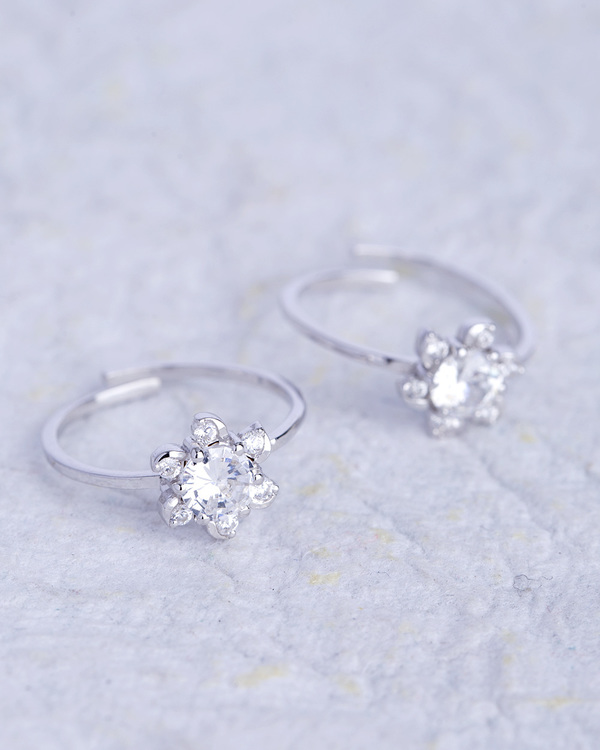 17) Emerald Toe Ring
There is nothing like this beautifully emerald embedded in silver which can be easily worn for a wedding ceremony or can be gifted to your daughter-in-law. These toe rings are highly recommended for a traditional puja or a wedding.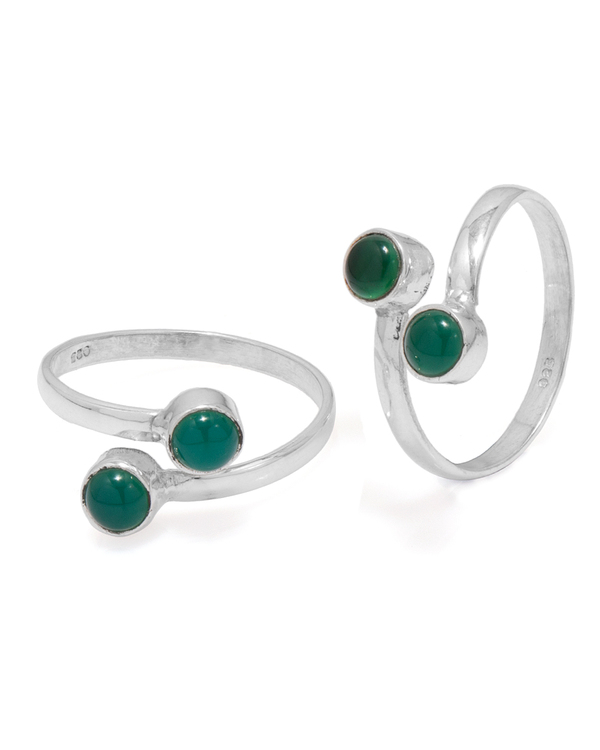 18) Twisted Toe Ring
This one simple yet stylish toe ring which can be worn with either ripped denim or saree. This silver twisted toe ring is for someone who like to keep simple but chic toe accessory. So wear this summer accessory on your next day outing with friends.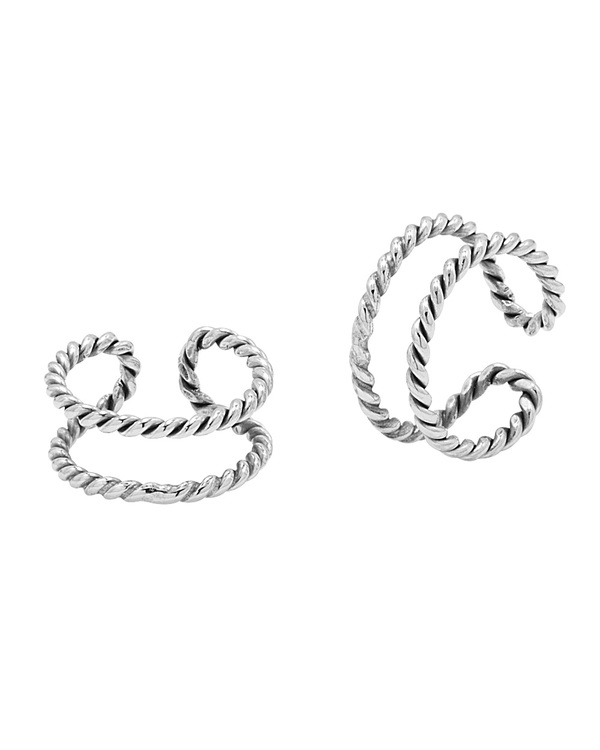 Okay it's time now to shop these gorgeous toe rings and be the first in your crowd to sport super cool designs!
Also Read: