The trend of kemp necklaces is back with a bang! These days we see many celebrities wearing kemp necklaces with silk sarees to events and functions.
The traditional Kemp necklaces are available in various designs that go well with silk sarees. Kemp, pearl, emerald combination necklaces also look great with silk sarees.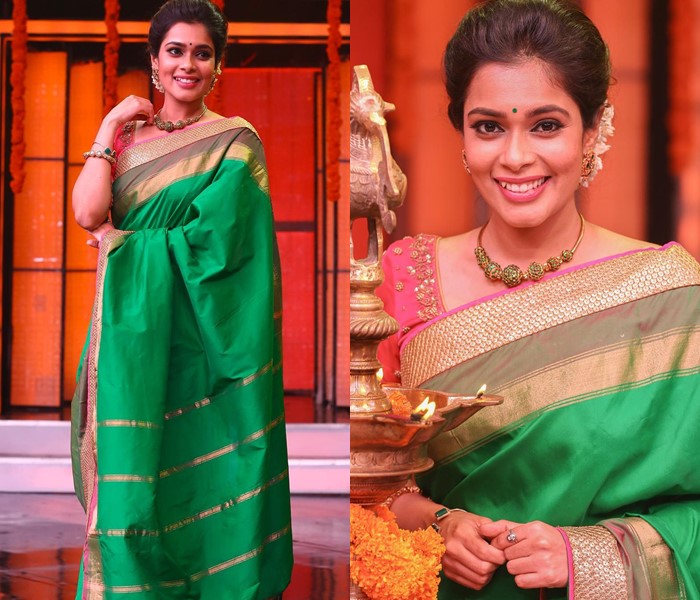 The Kemp necklaces come in various trendy designs which worn with silk sarees give a contemporary look. Some of the trendy kemp necklace designs such as gold chain with gold balls studded with Kemp stones, simple Kemp stone studded gold pendants strung in various colour beads give a chic look.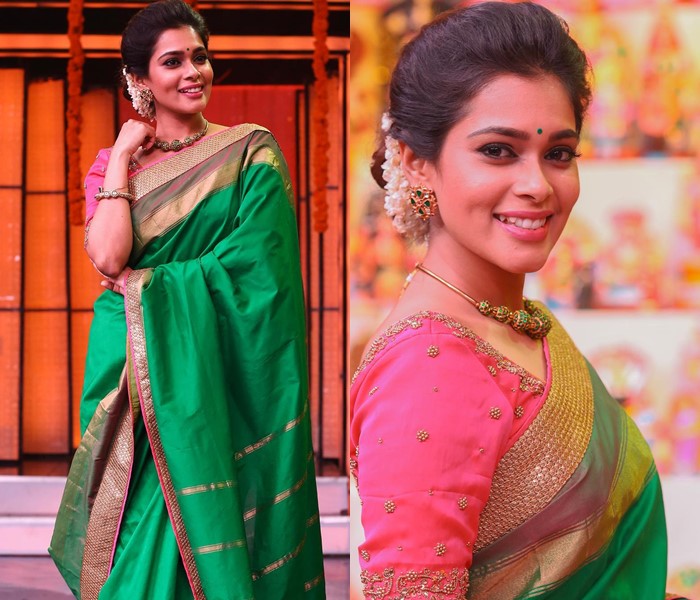 The silver and gold temple jewellery designed with kemp stones look so attractive that no one can resist buying them. The kemp temple jewellery is the best combination for silk sarees as they add up to the elegance.
The Dori necklaces which are designed with black thread are really popular these days. The ones designed in combination with kemp stone pendants can also be a better choice if you want to try out this trend.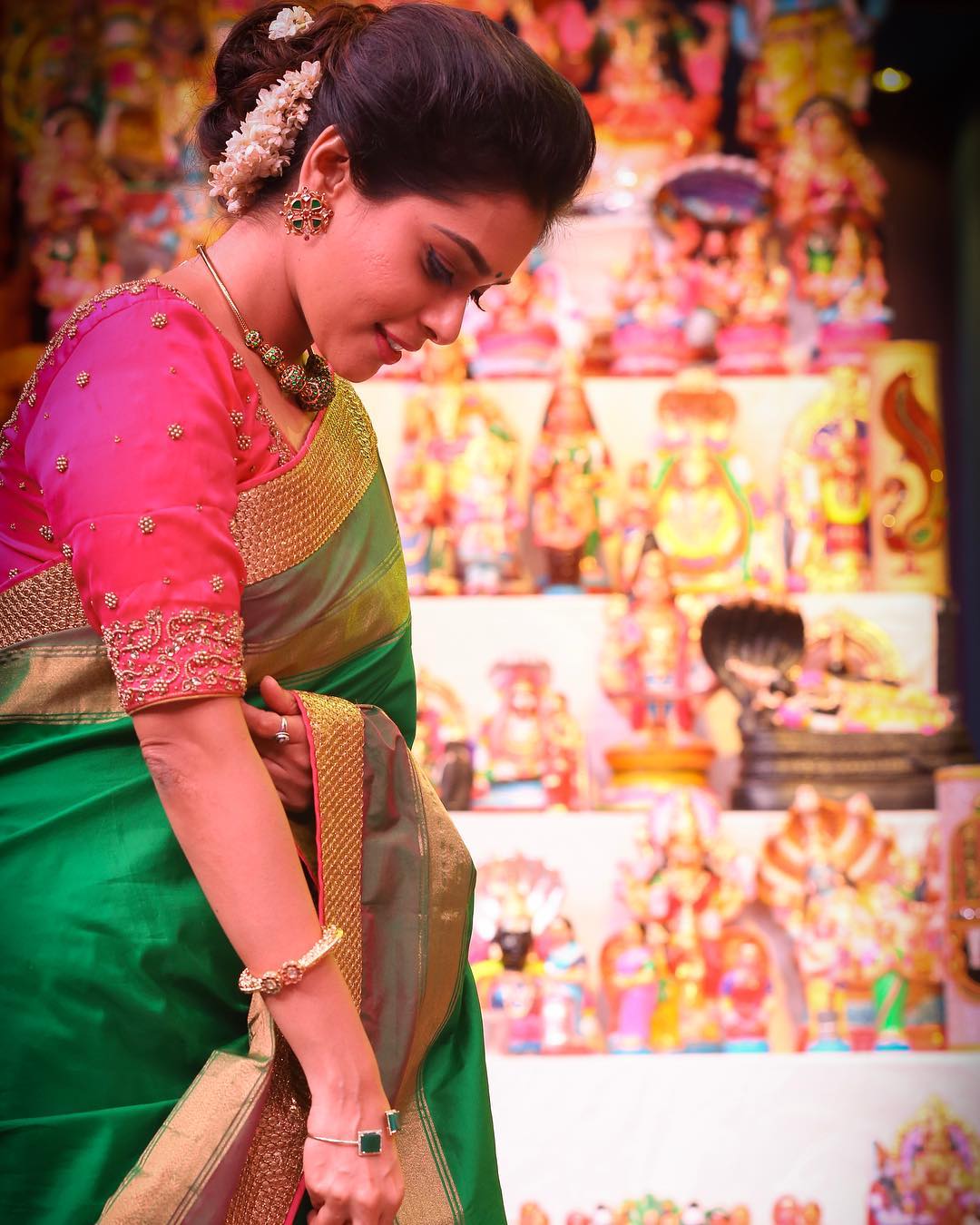 Thinking of which colour silk saree to wear in combination with kemp stone necklaces? Almost all the colours go well with kemp stone jewellery, but green coloured saree can be an icing on the cake!.
Also Read: