Temple jewelry is referred to all those types of jewelry which is adorned with Hindu deities. Temple jewellery can be made with any stone like silver, diamond even rubies but their charm is better felt in gold. South Indian brides love to don various temple ornaments on their wedding day.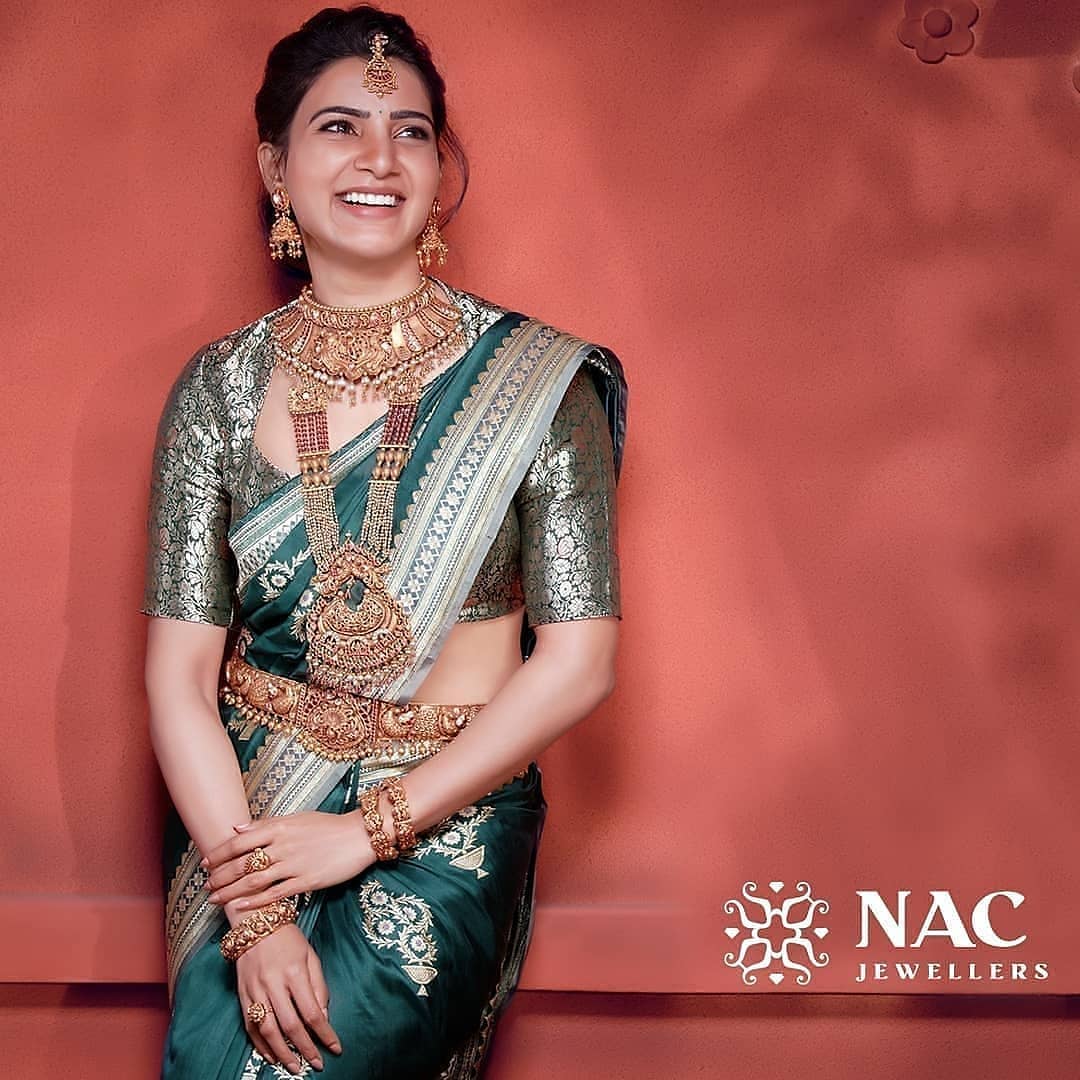 Temple jewellery is also a kind of heritage as it is counted among one of the oldest designs of Indian jewellery. Mostly this jewelry is popular among South Indian women and even the designs are inspired by South India ancient temple art and architecture.
One can find temple jewellery pieces in different designs like lord shiva, goddess Lakshmi, floral designs, etc. The designs are handcrafted in gold and then to enhance the look further, gemstones like kundan, rubies, emerald or diamond are added to the piece. From Indian deities embellished jhumkas to rings to necklaces to oddiyanam to choker to haram sets to bracelets, you can most of the South Indian brides flaunting them all.
NAC Jewellers believes in detailed and finished craftsmanship and thus their gold temple jewellery collections are the best.  All their designs are a mix of tradition and innovation and are loved by every South Indian bride.  Below we are presenting a few pieces from their collection, check them out: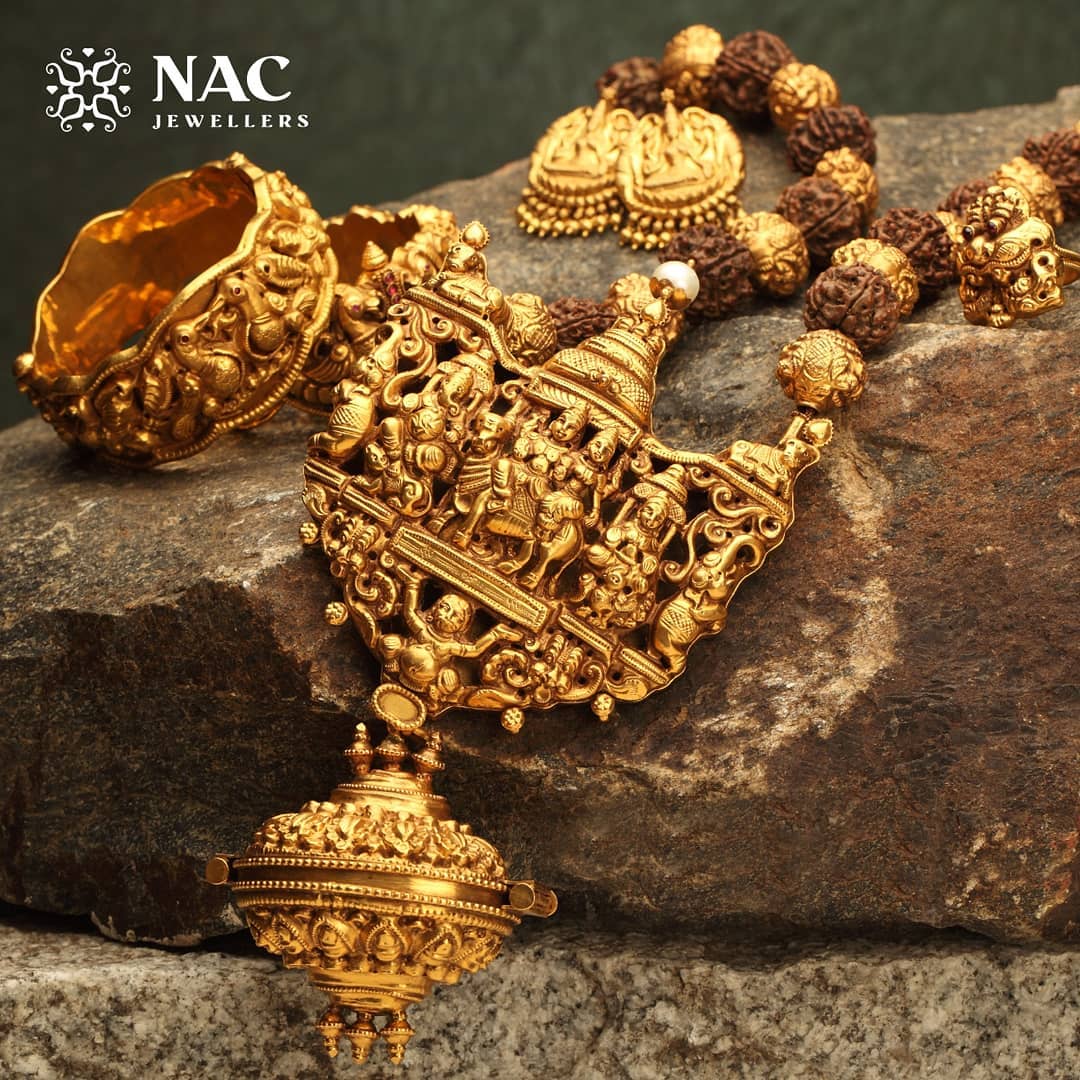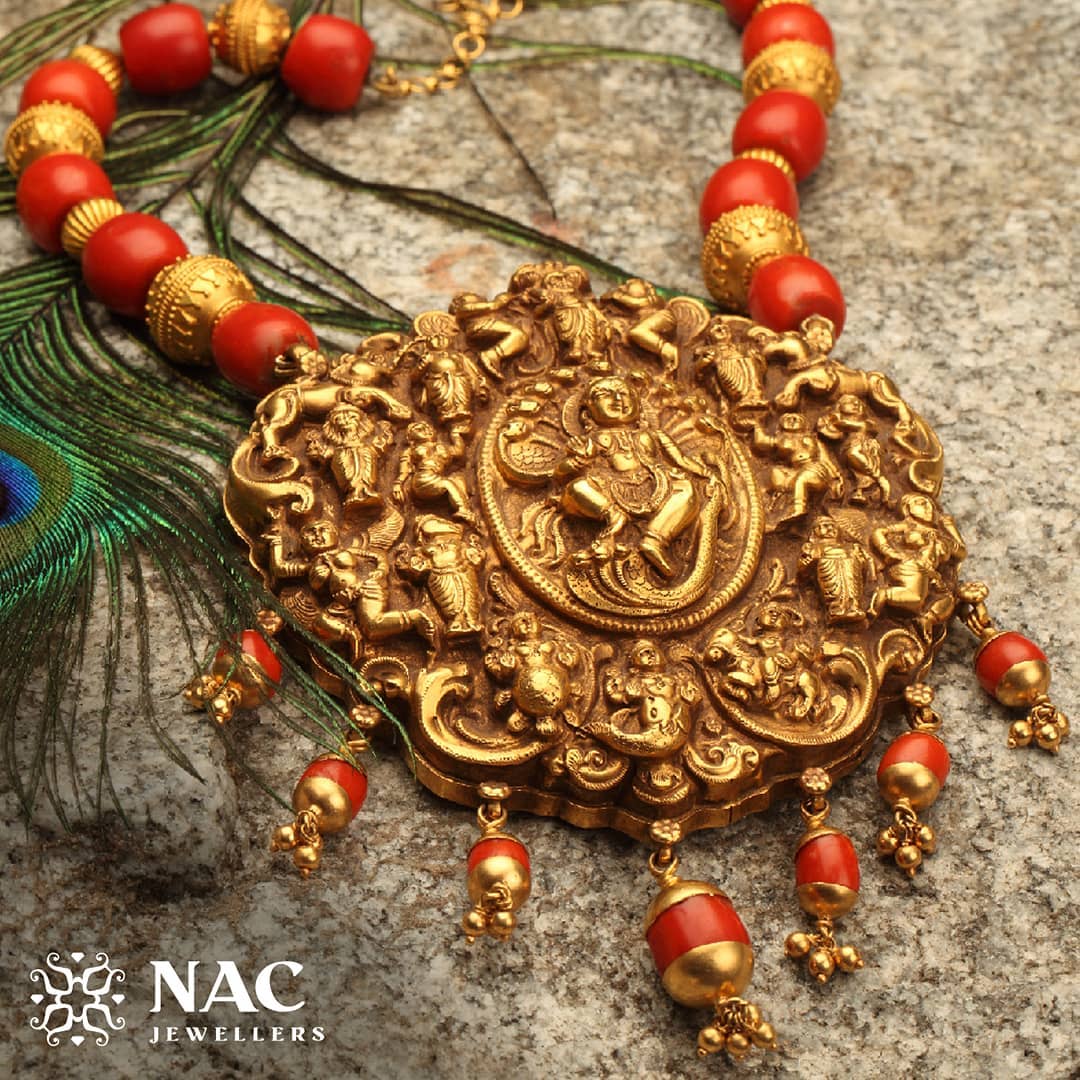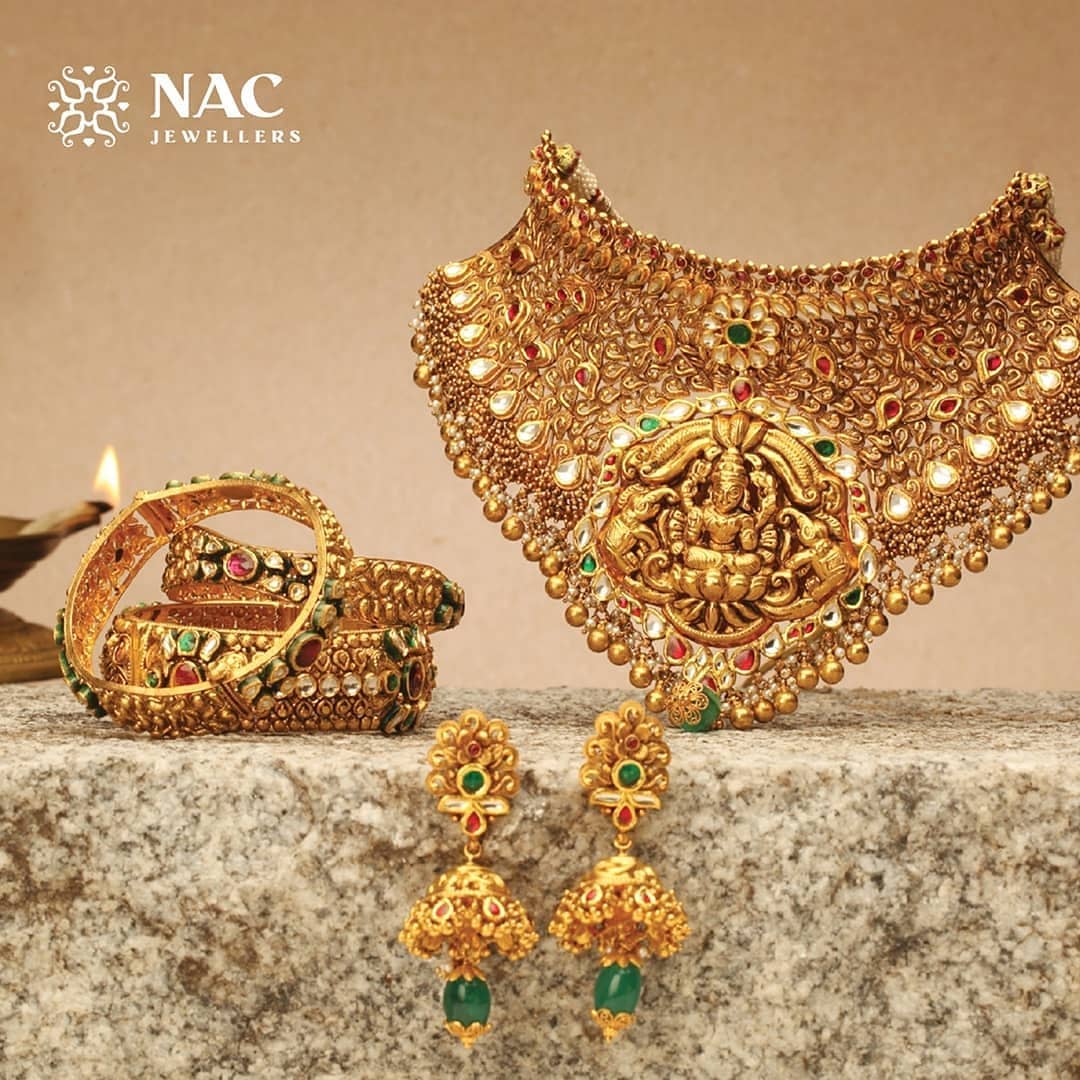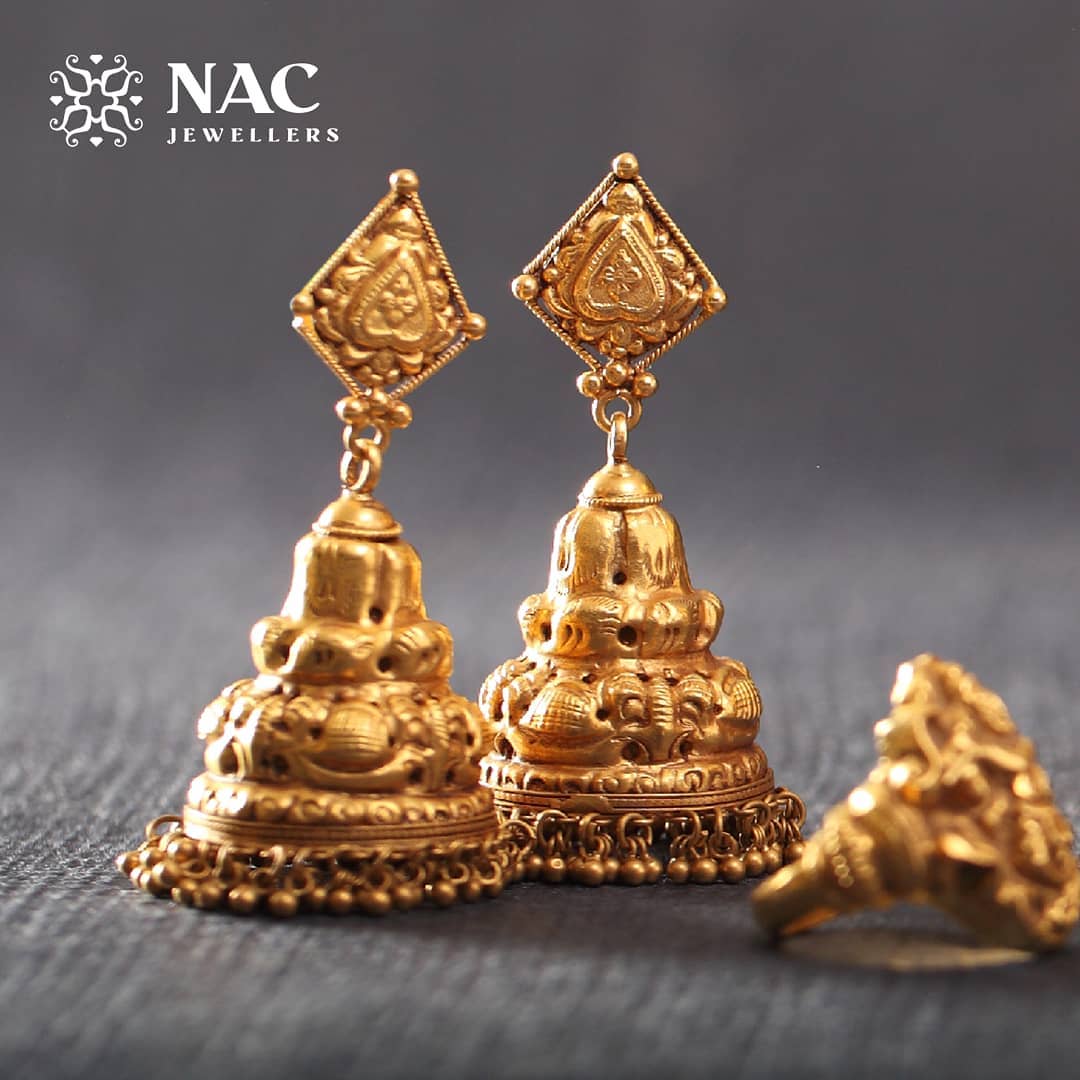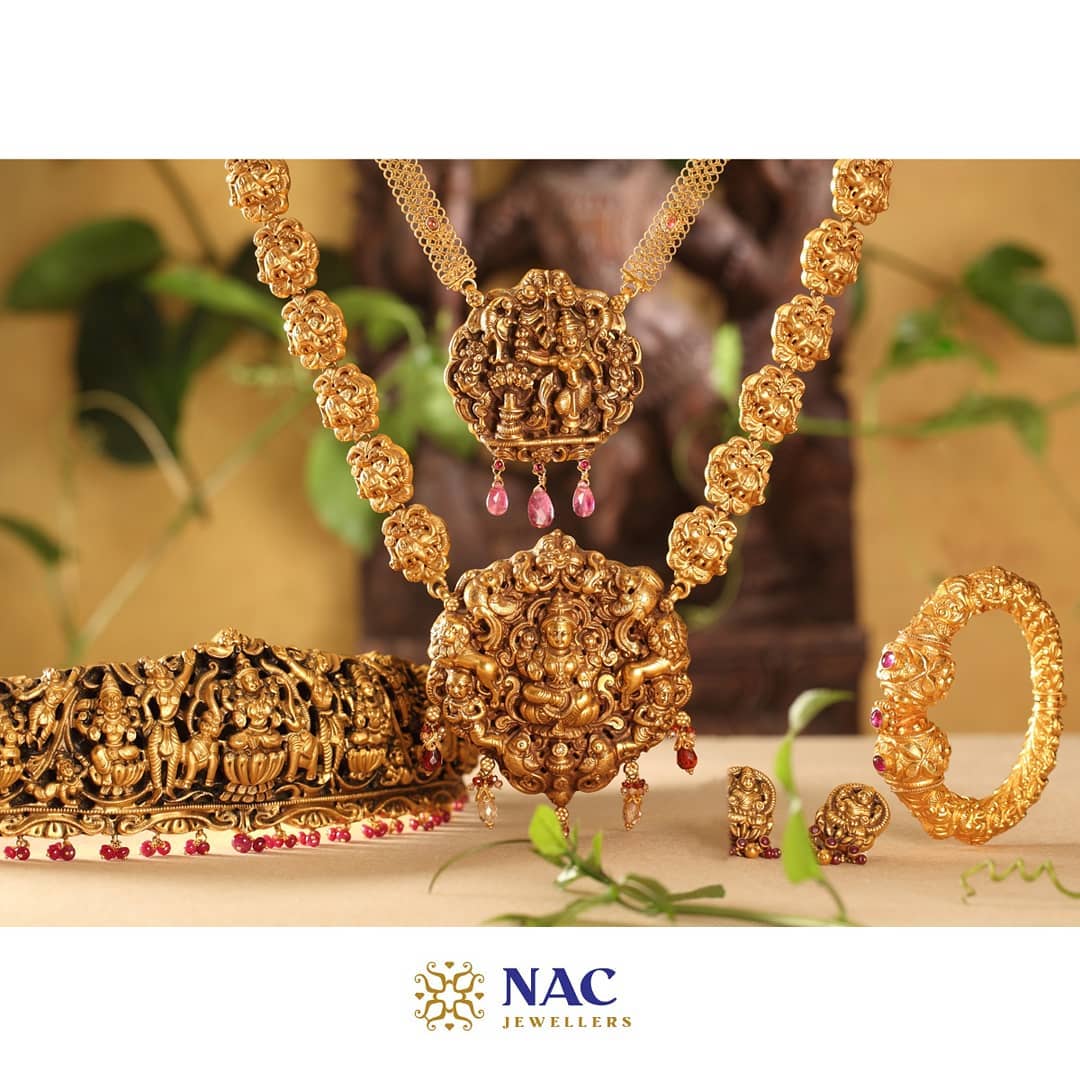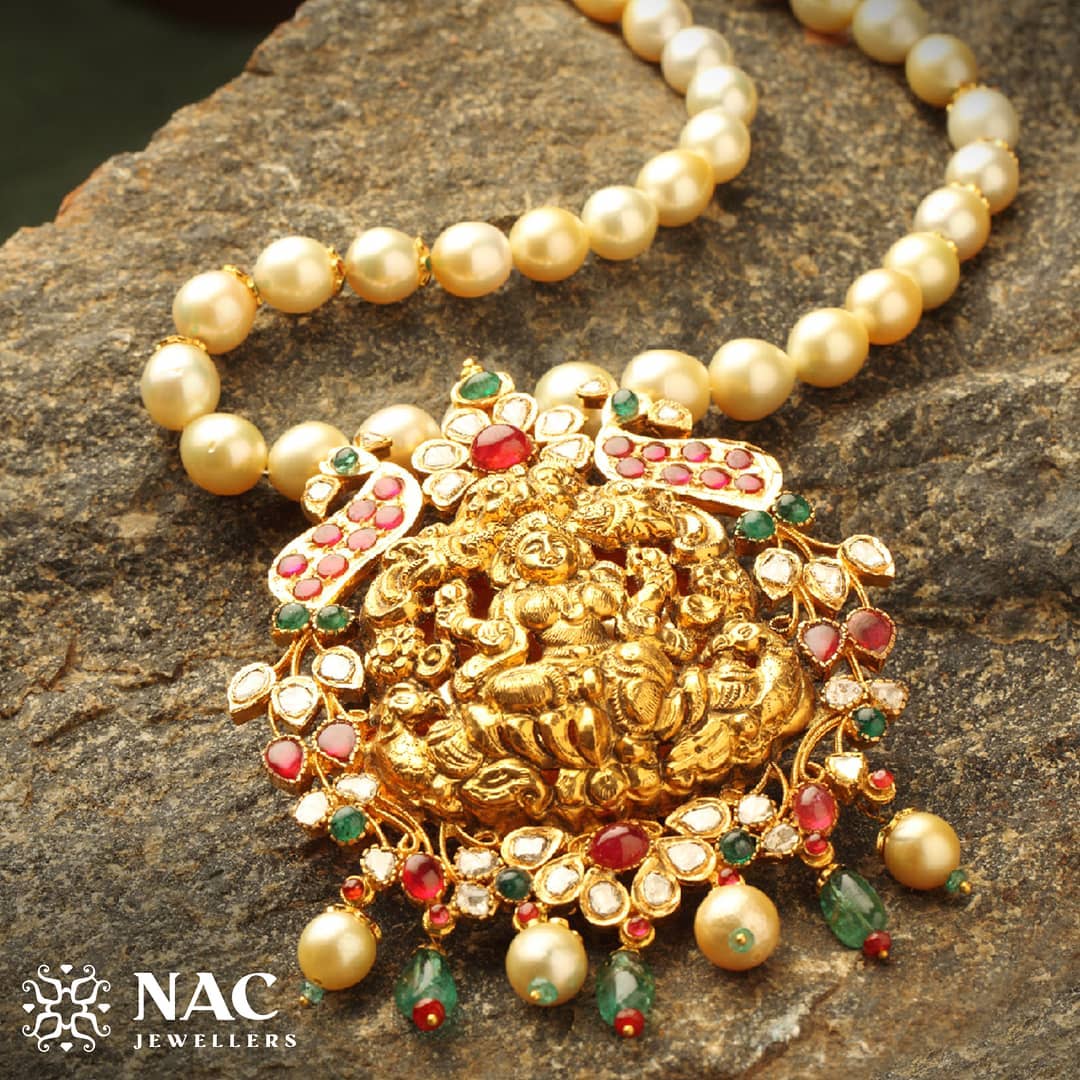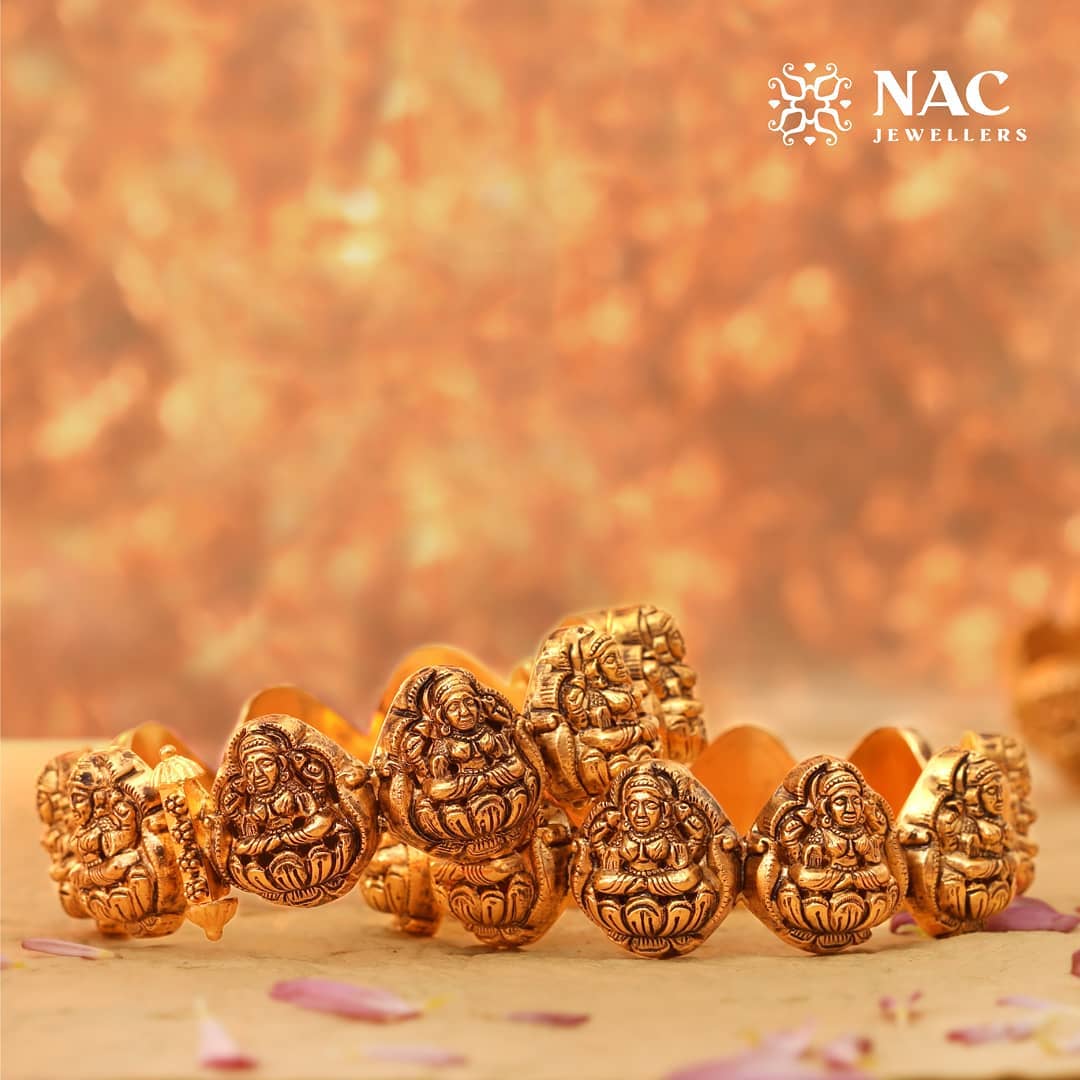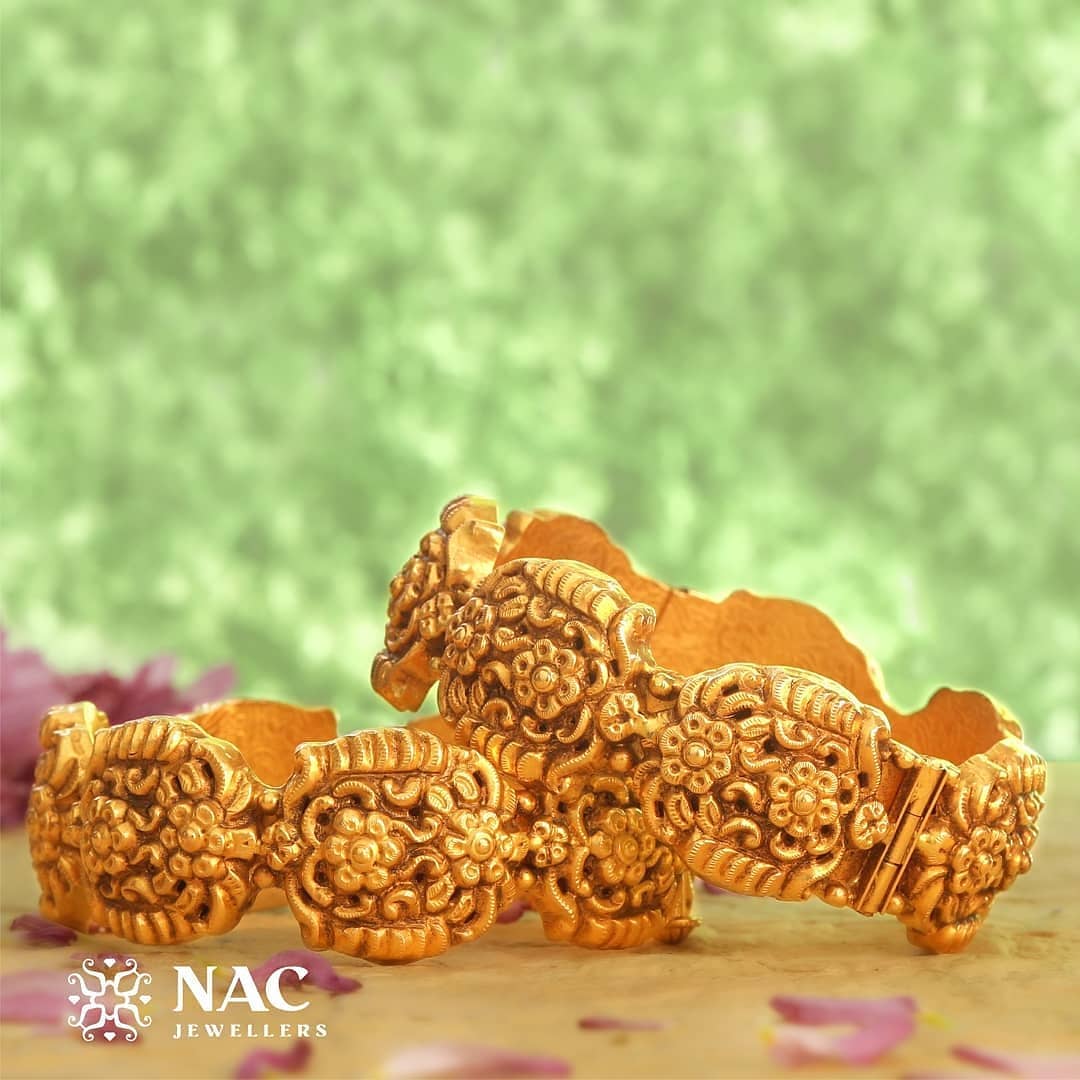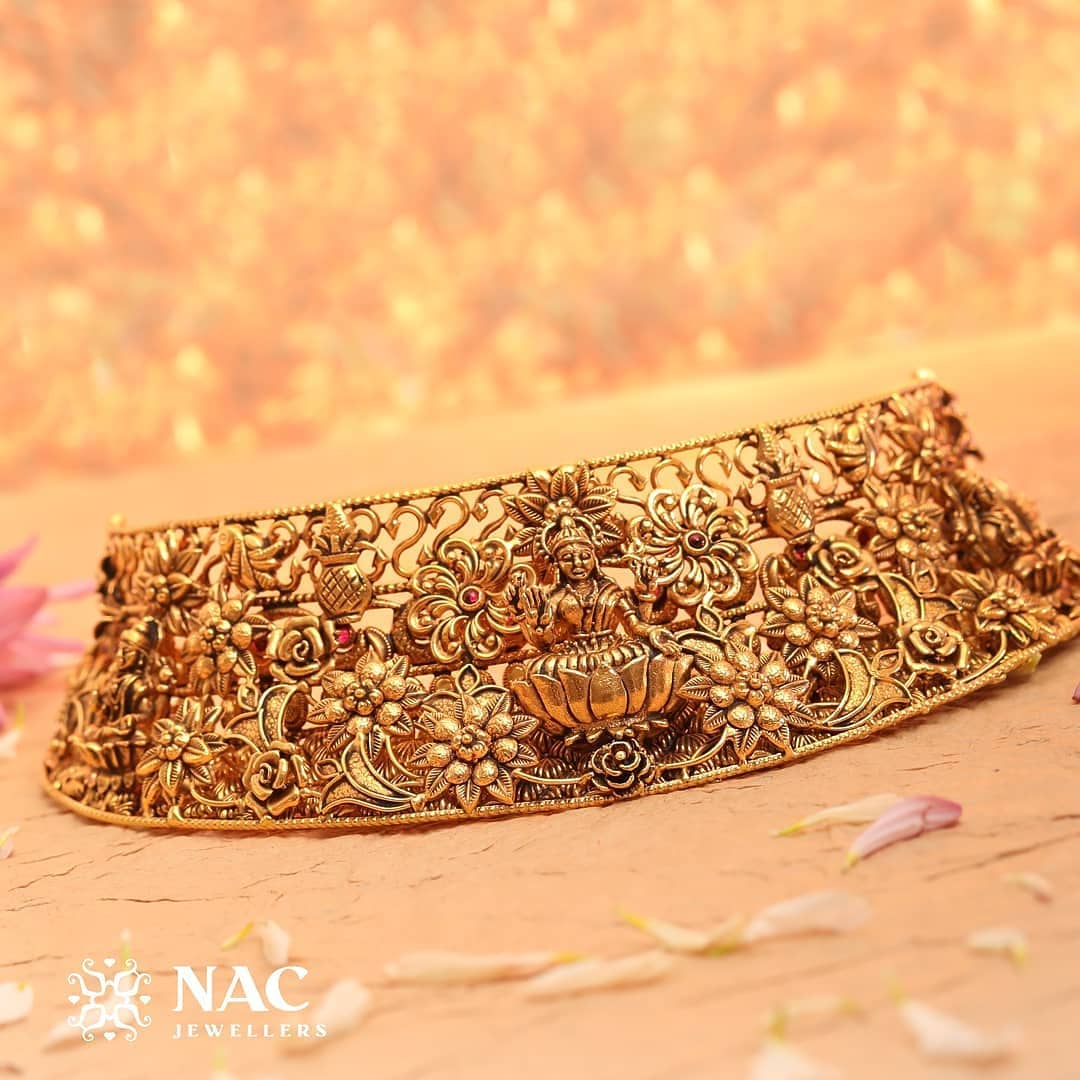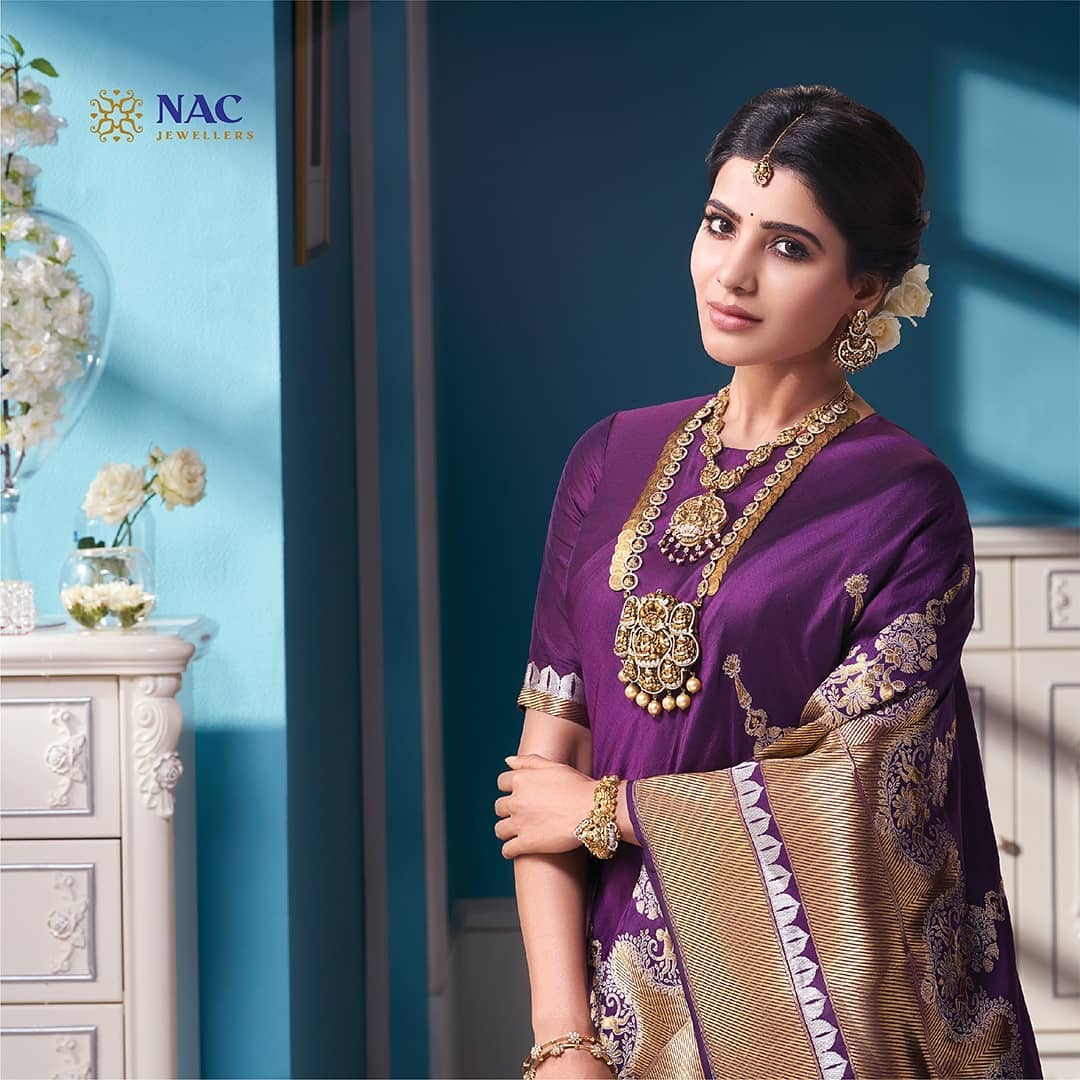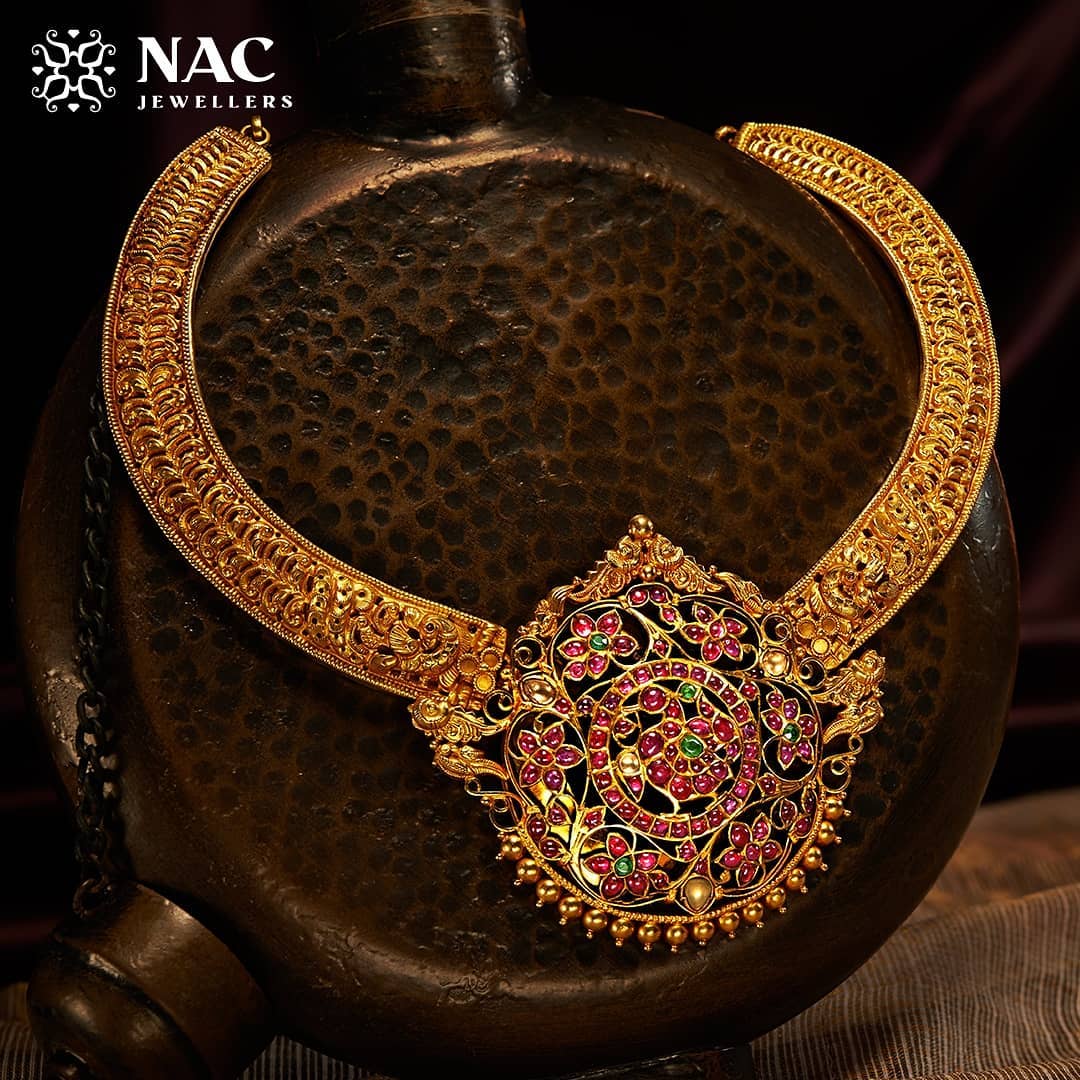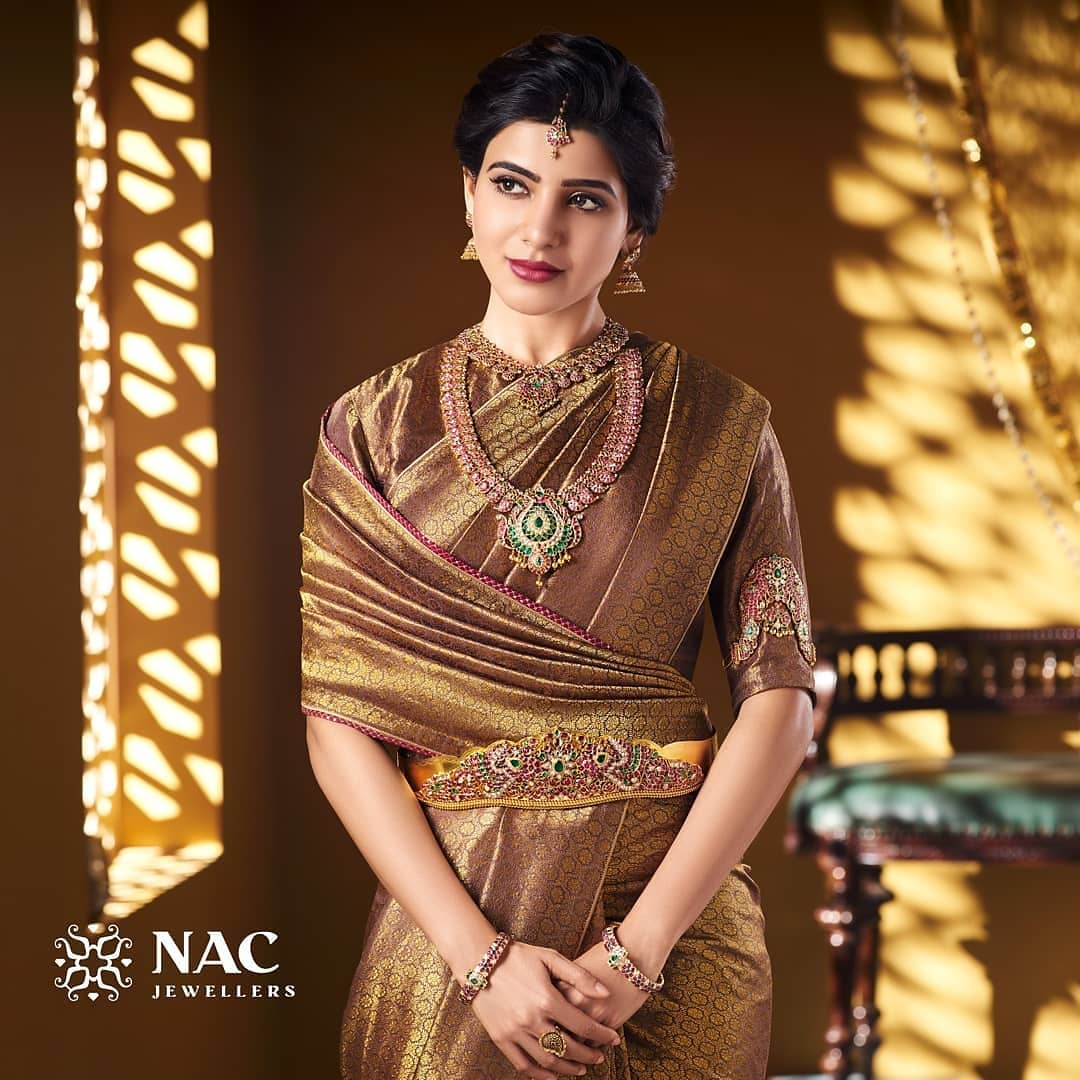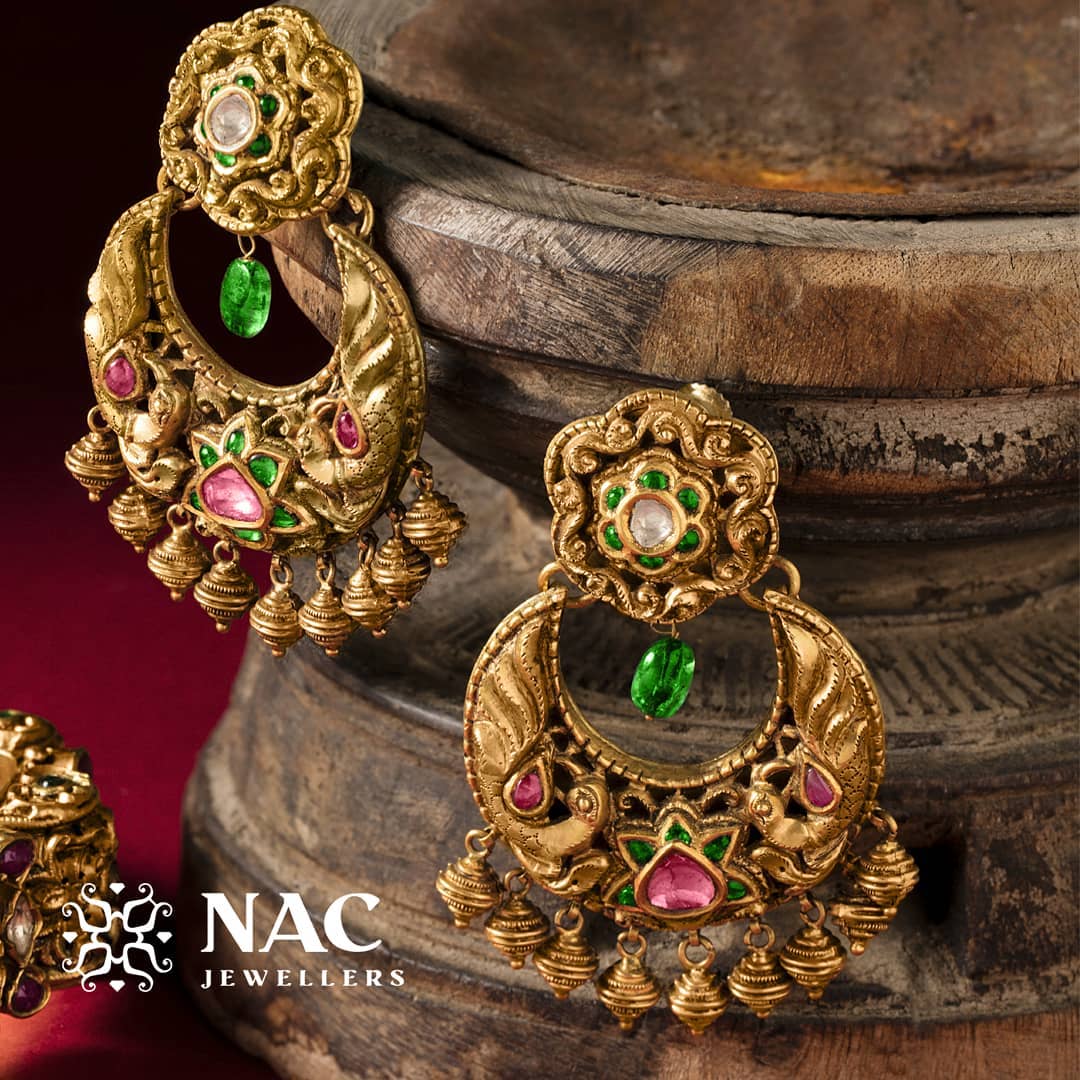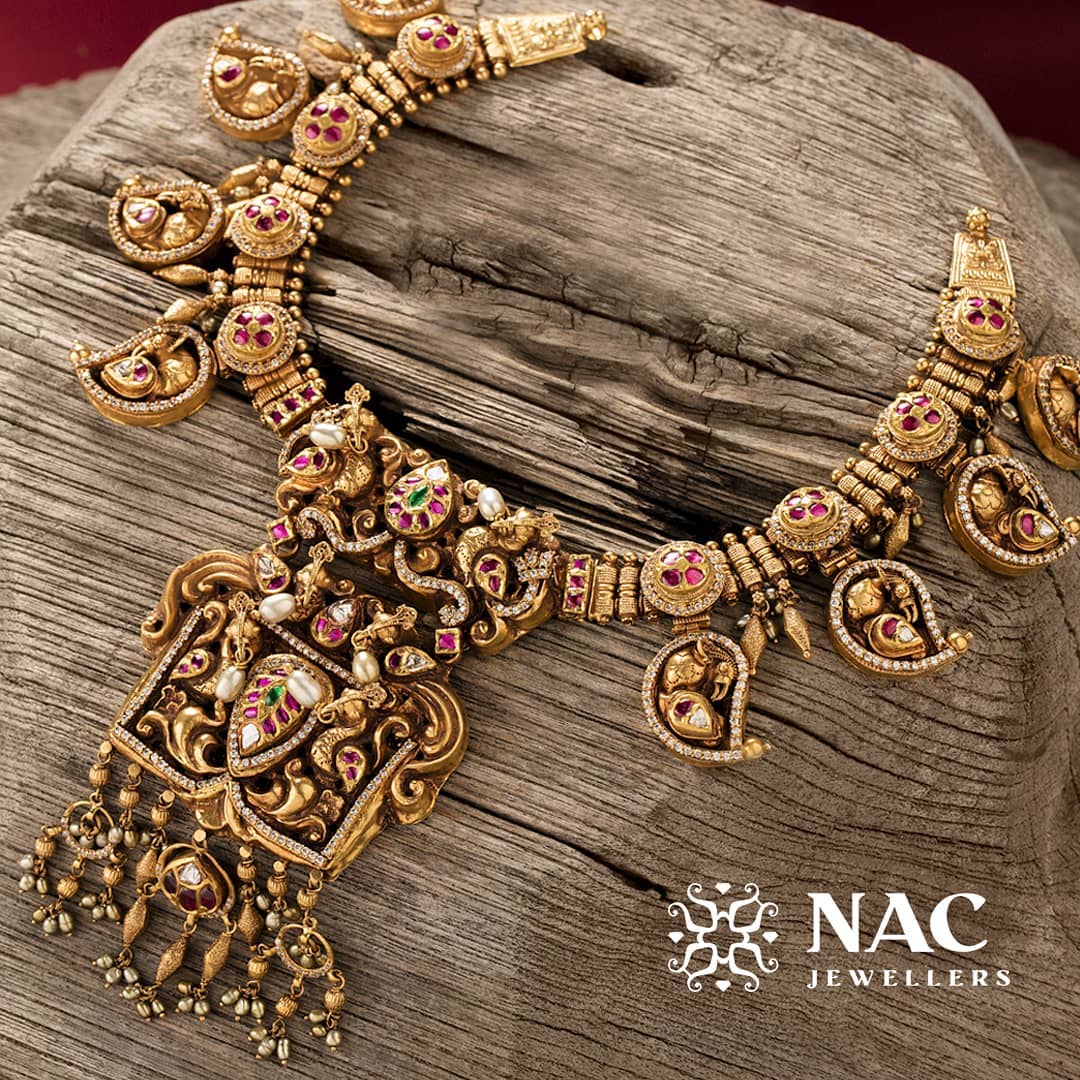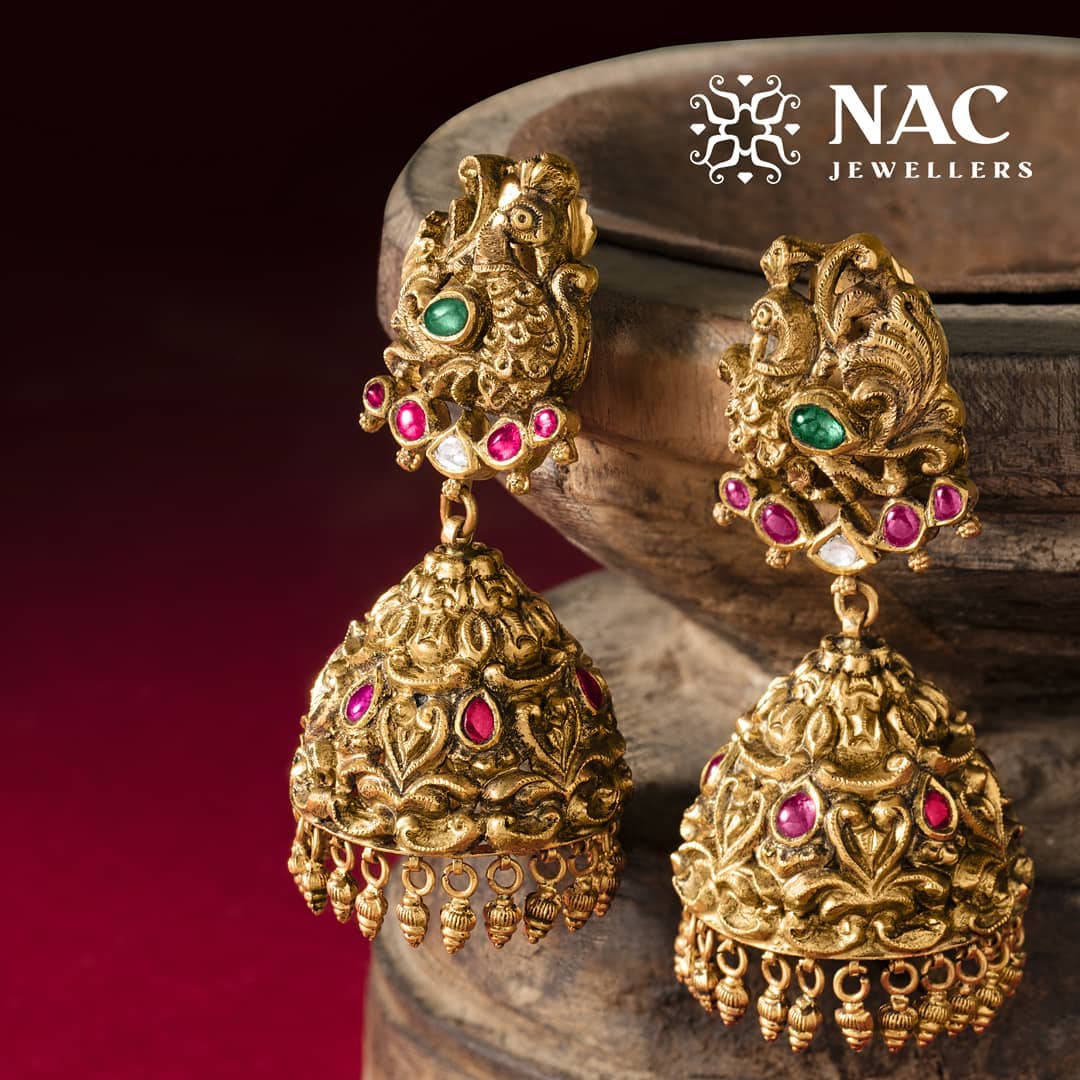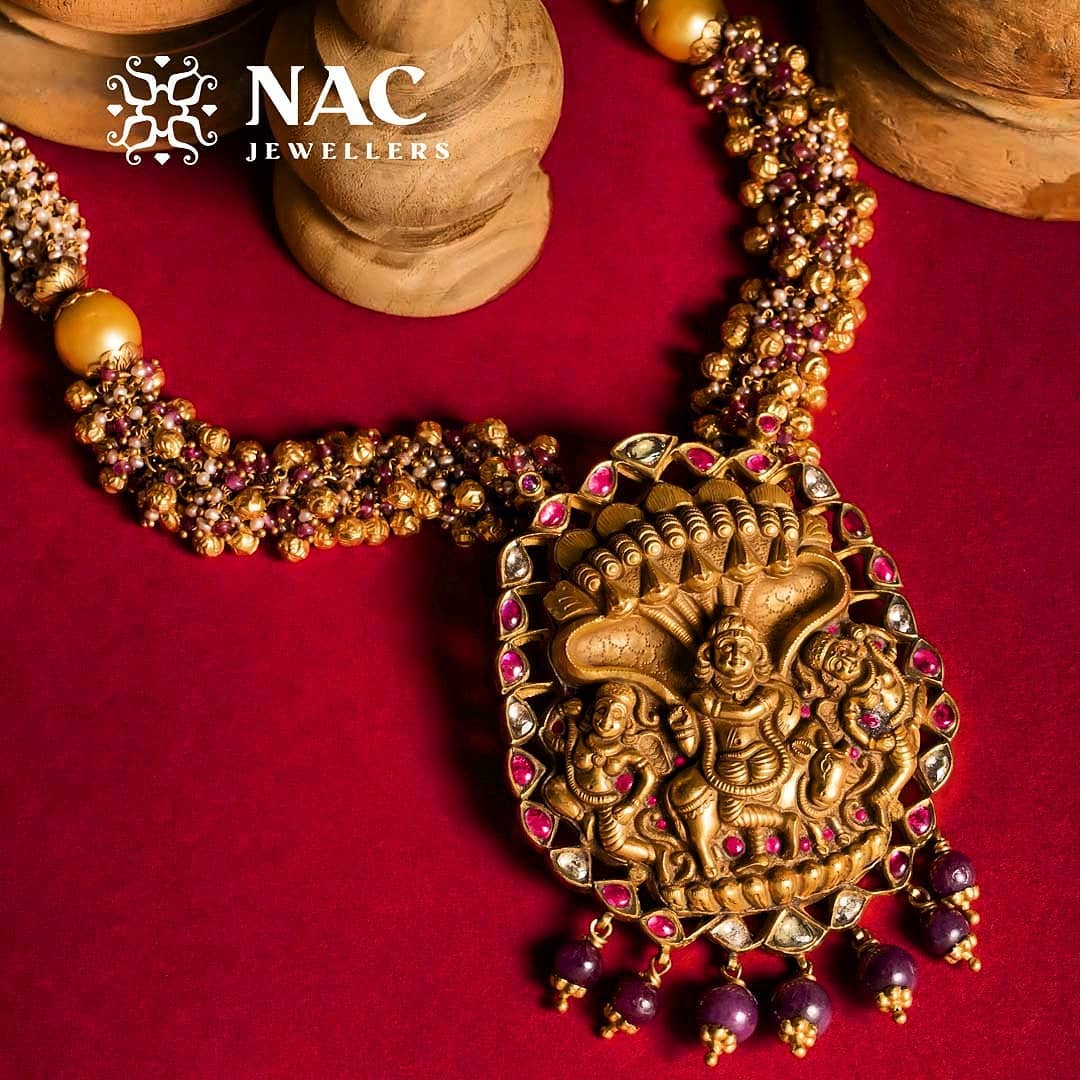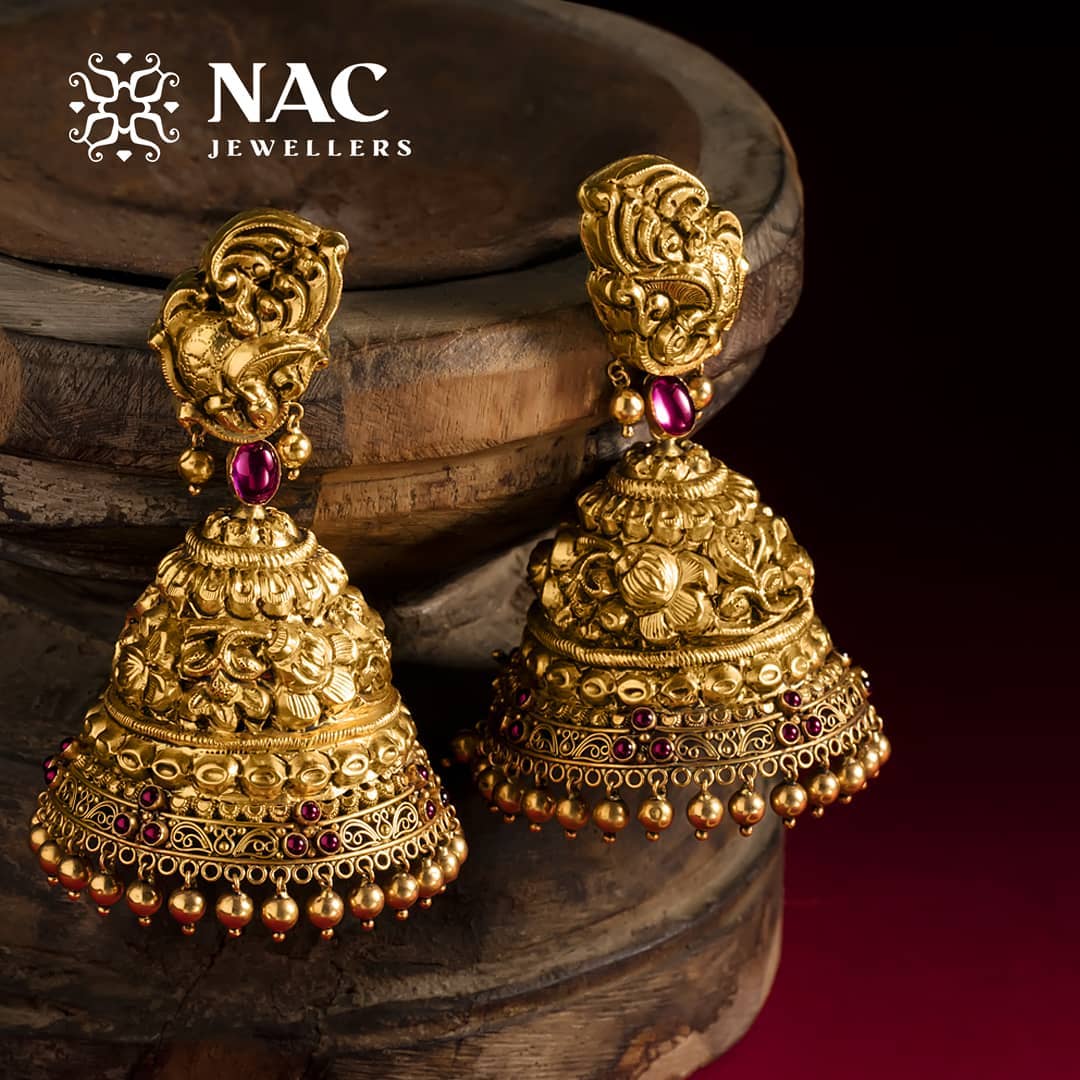 If you want to shop for the best gold temple jewellery then without a doubt, Nac Jewellers is the brand for you. Click here to shop from their Instagram store!!
Also Read: