Traditional Bangles are an integral part of the cultural values of India. Since ages, Indian women are wearing bangles and this it always remain close to their heart. However, with times the designs and patterns of bangles keeps on changing.  Today's post is all about awesome Traditional South Indian bangle designs that you can't afford to miss being a jewellery lover!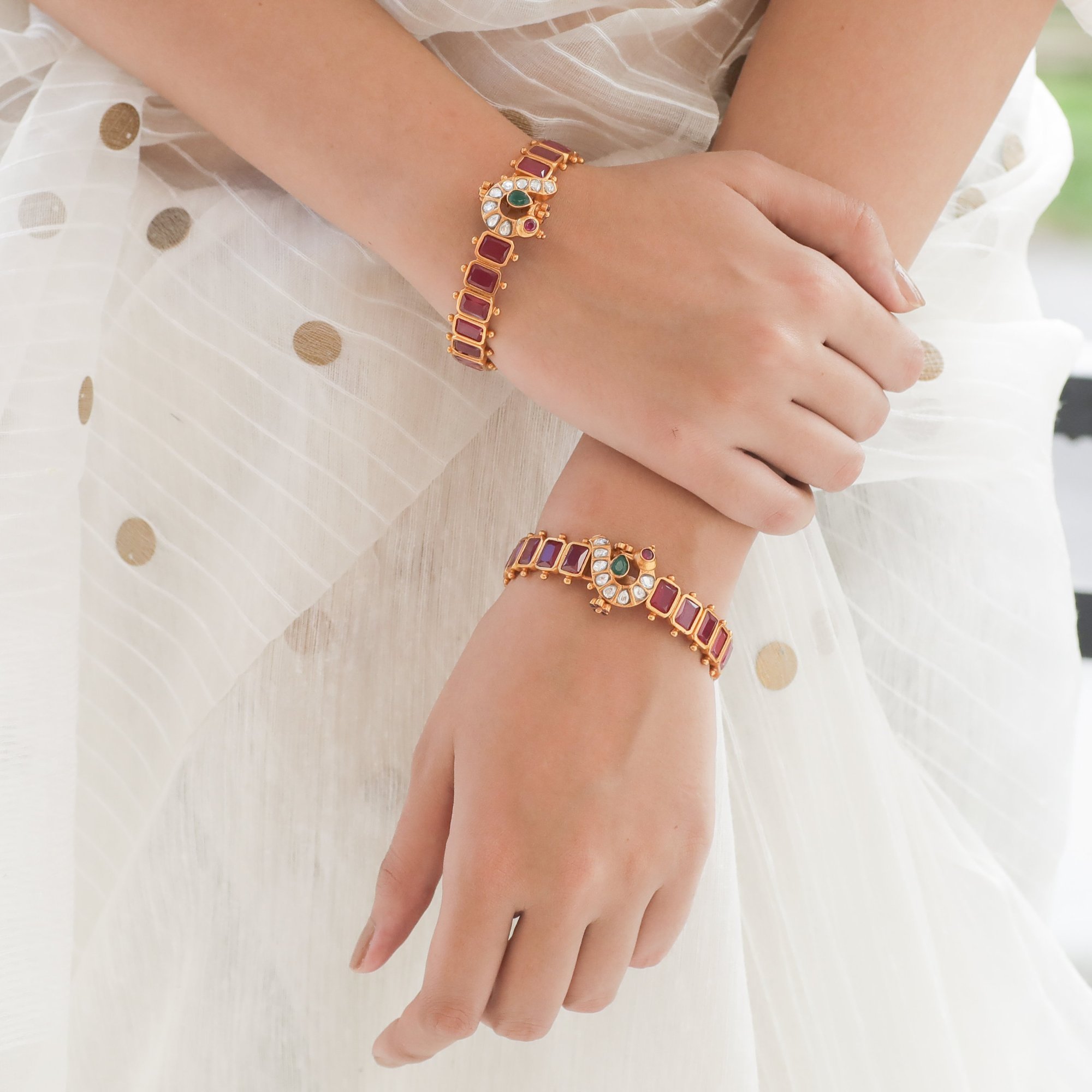 The designs of bangles vary from state to state in India. South Indian bangles stands out from the rest with their unique antique patterns. The addition of vibrabt colorful stones add an arresting look to the jewellery.  And if you are a bride who needs more grandeur, don't forget to pick a bangle adorned with other gemstones like diamond, pearls, emeralds, and rubies.
If you are searching for traditional South Indian bangles then don't forget to check out the brand called Tarinika. They have a huge collection of exclusive designer bangles. As it's the festive time, you can also avail maximum discount by shopping from this brand right now.
From simple ascethtic design to chic office wear, Tarinika has some incredible bangle collections that is hard to resist. Below we have presented some stunning bangle designs from this brand, have a look at them: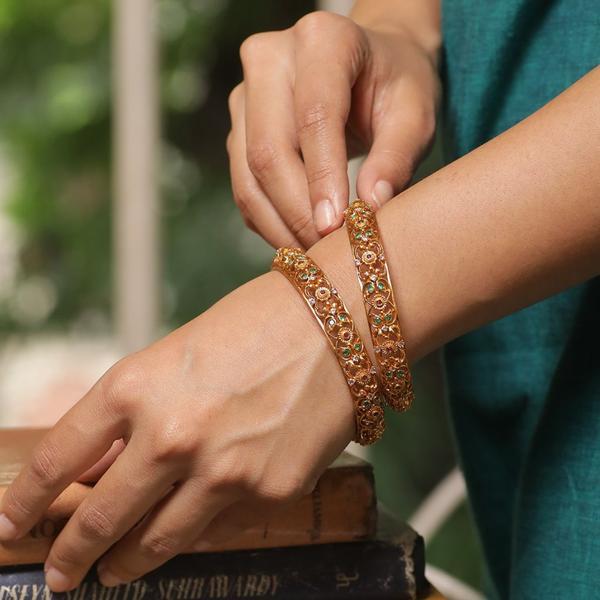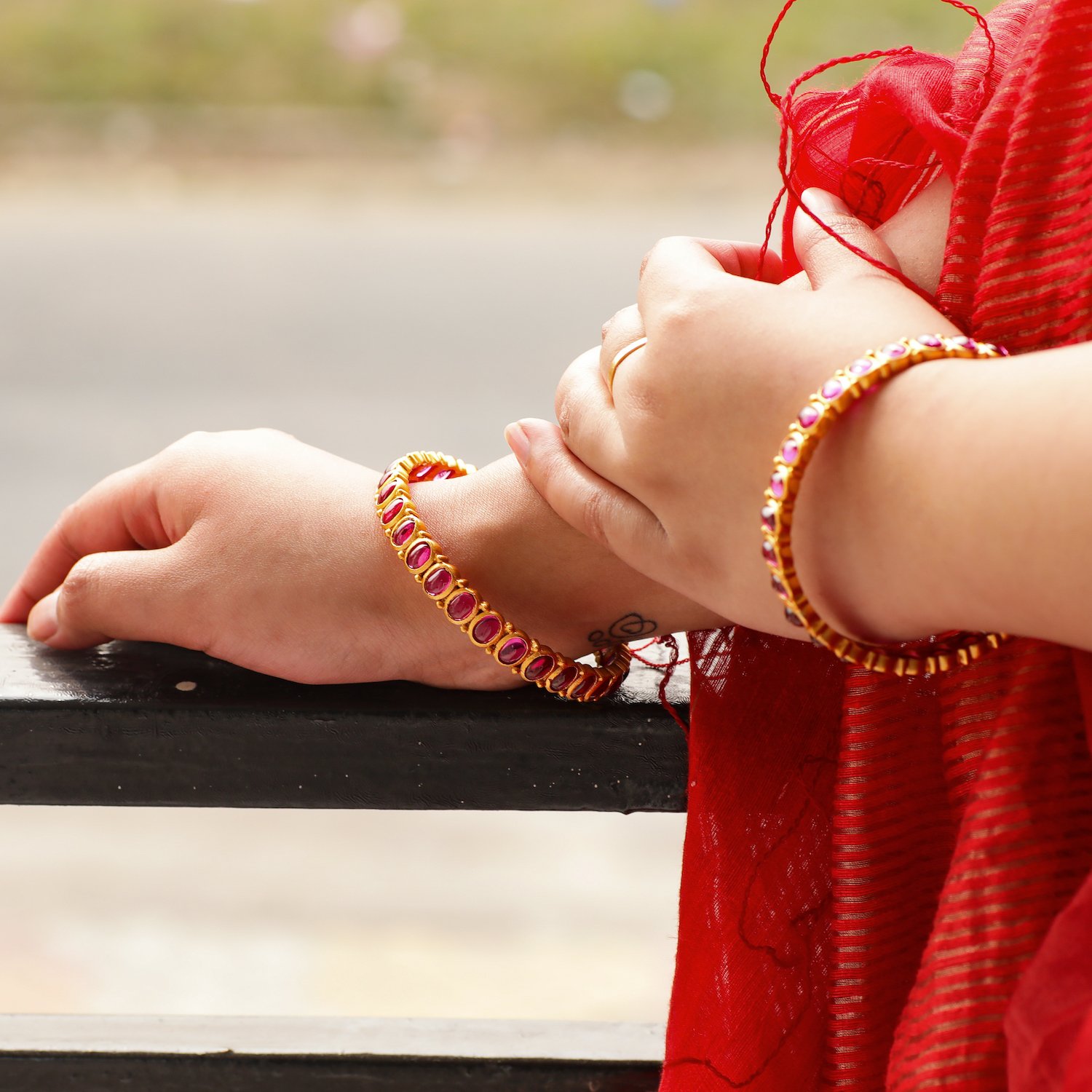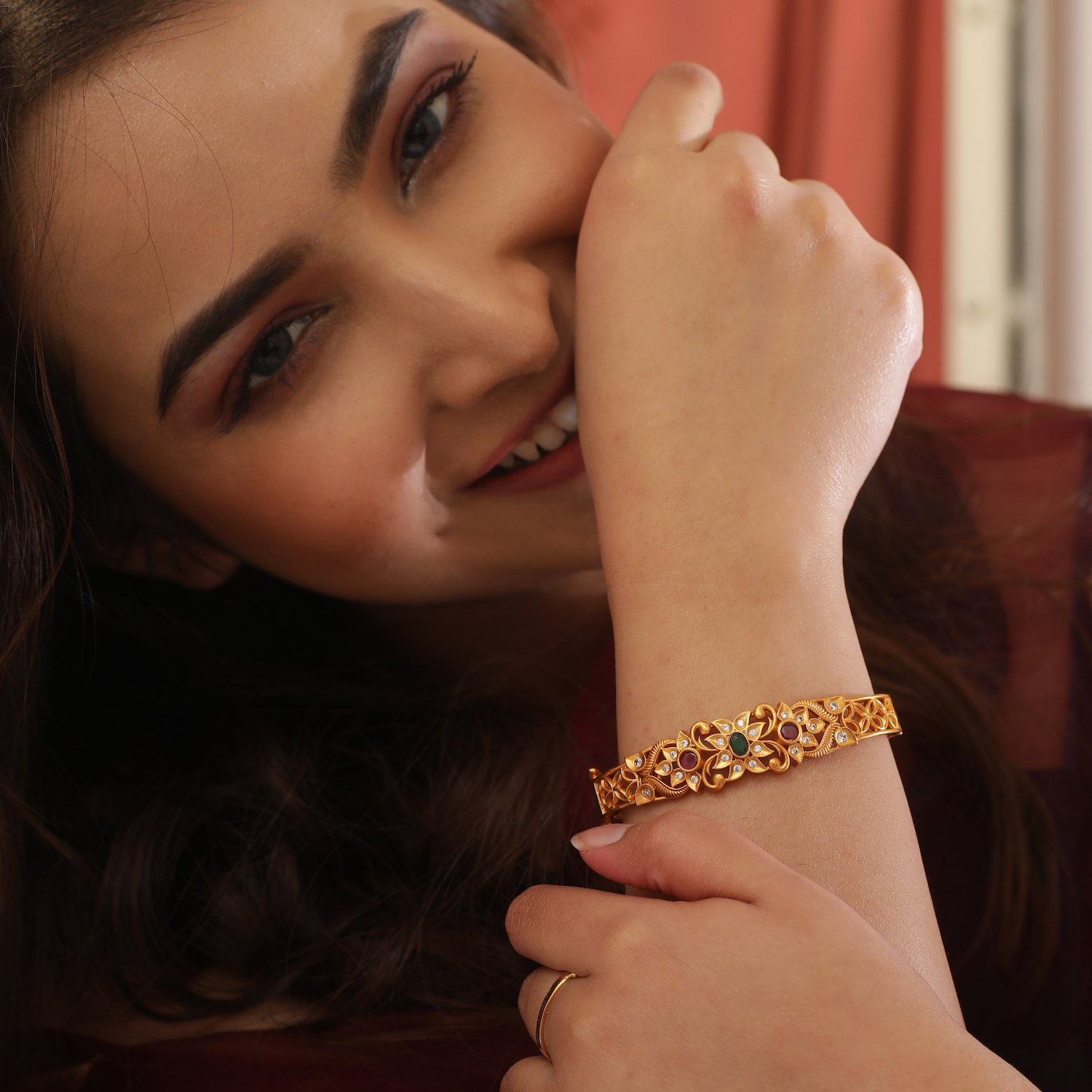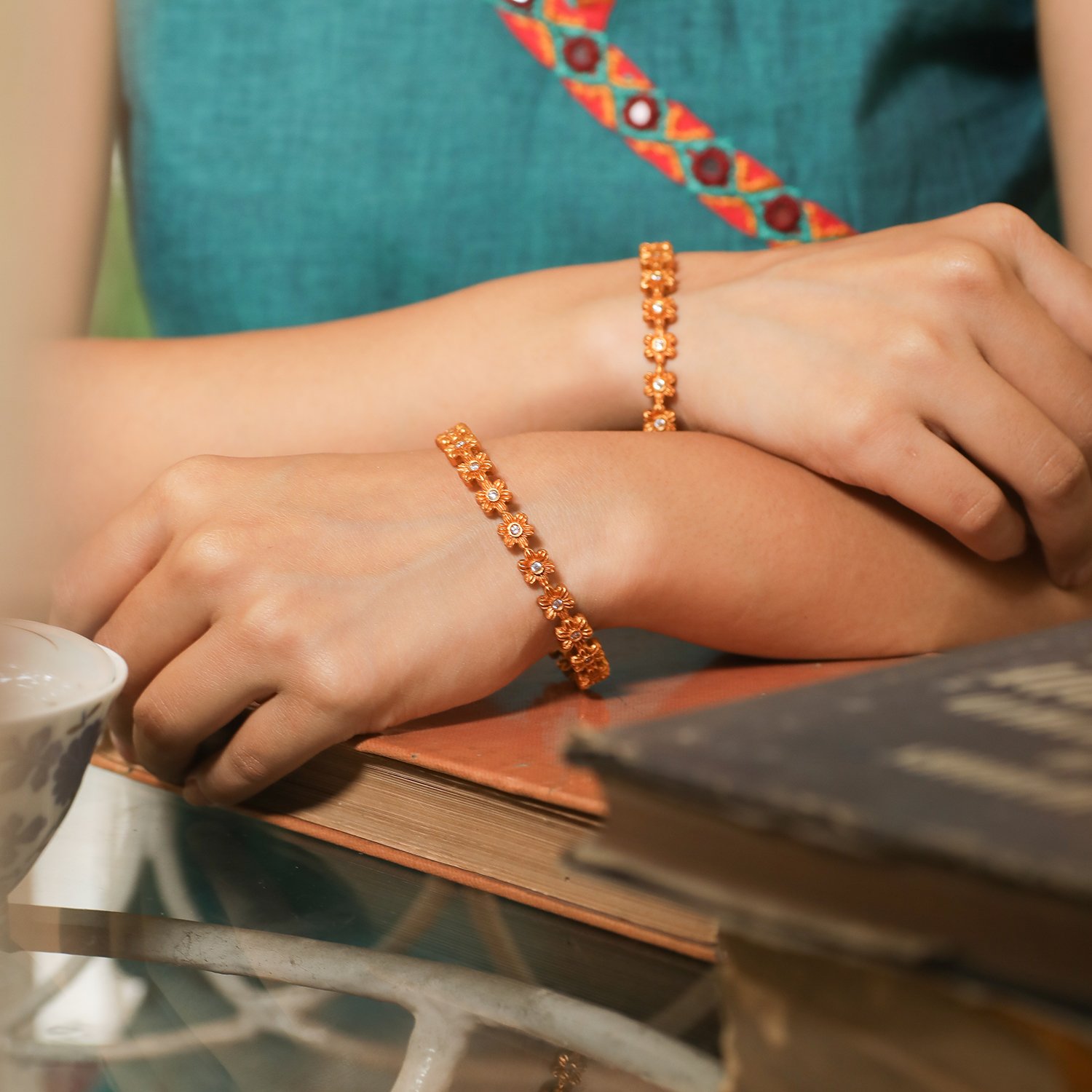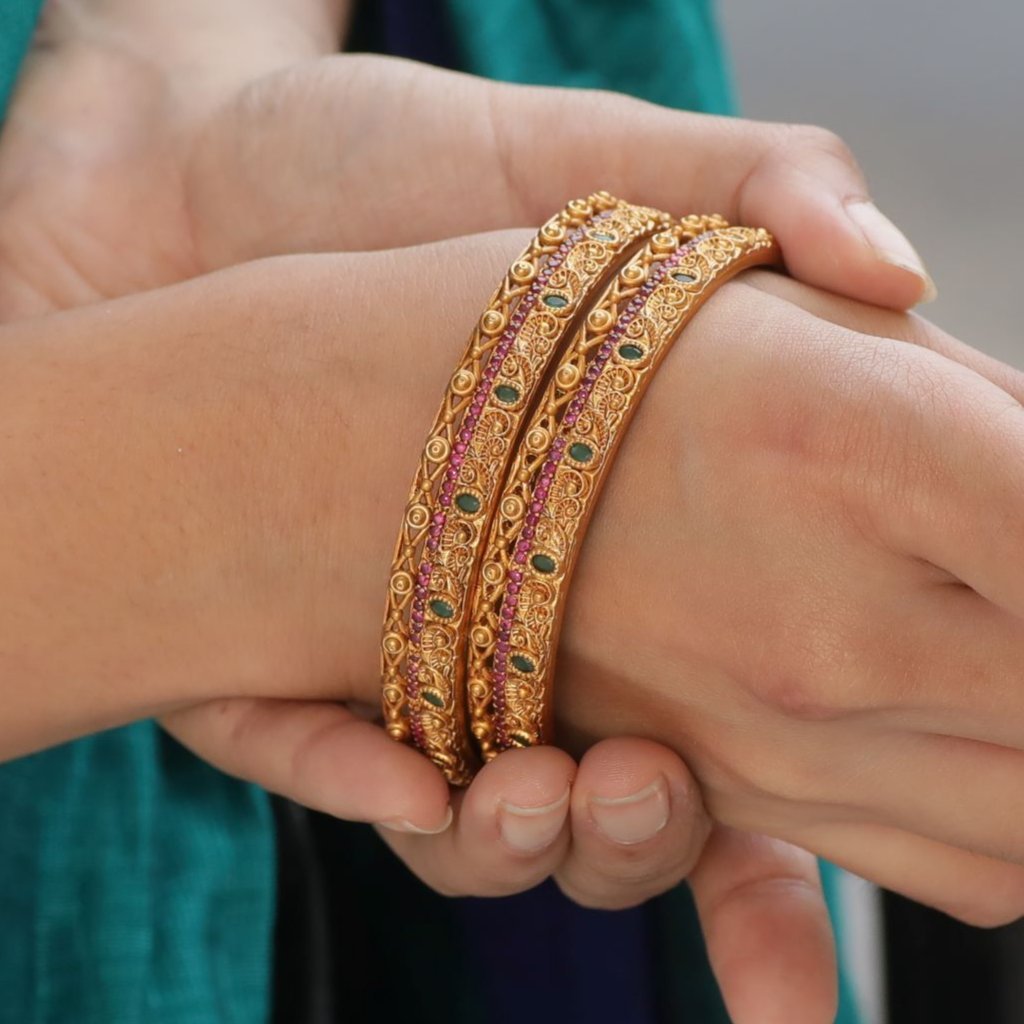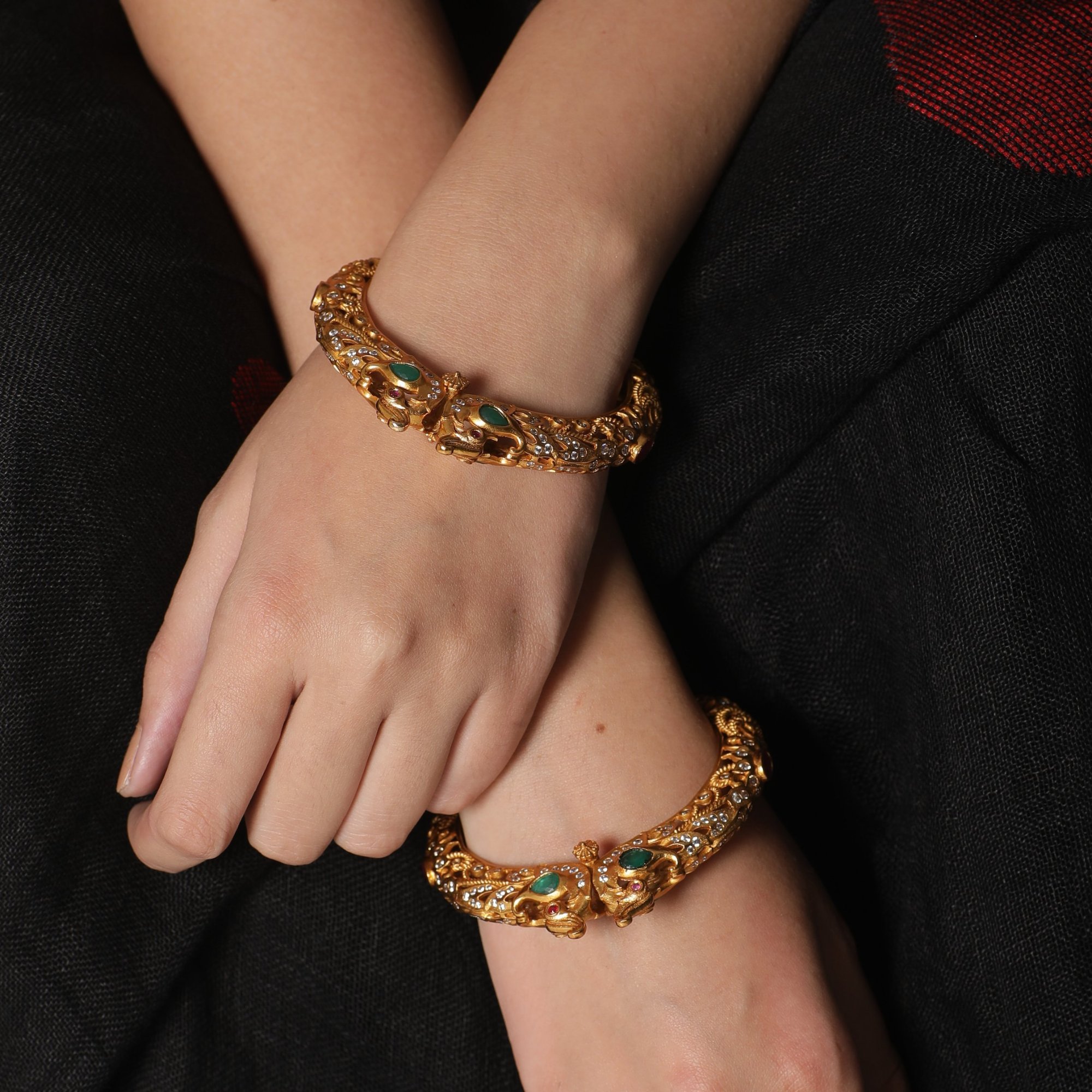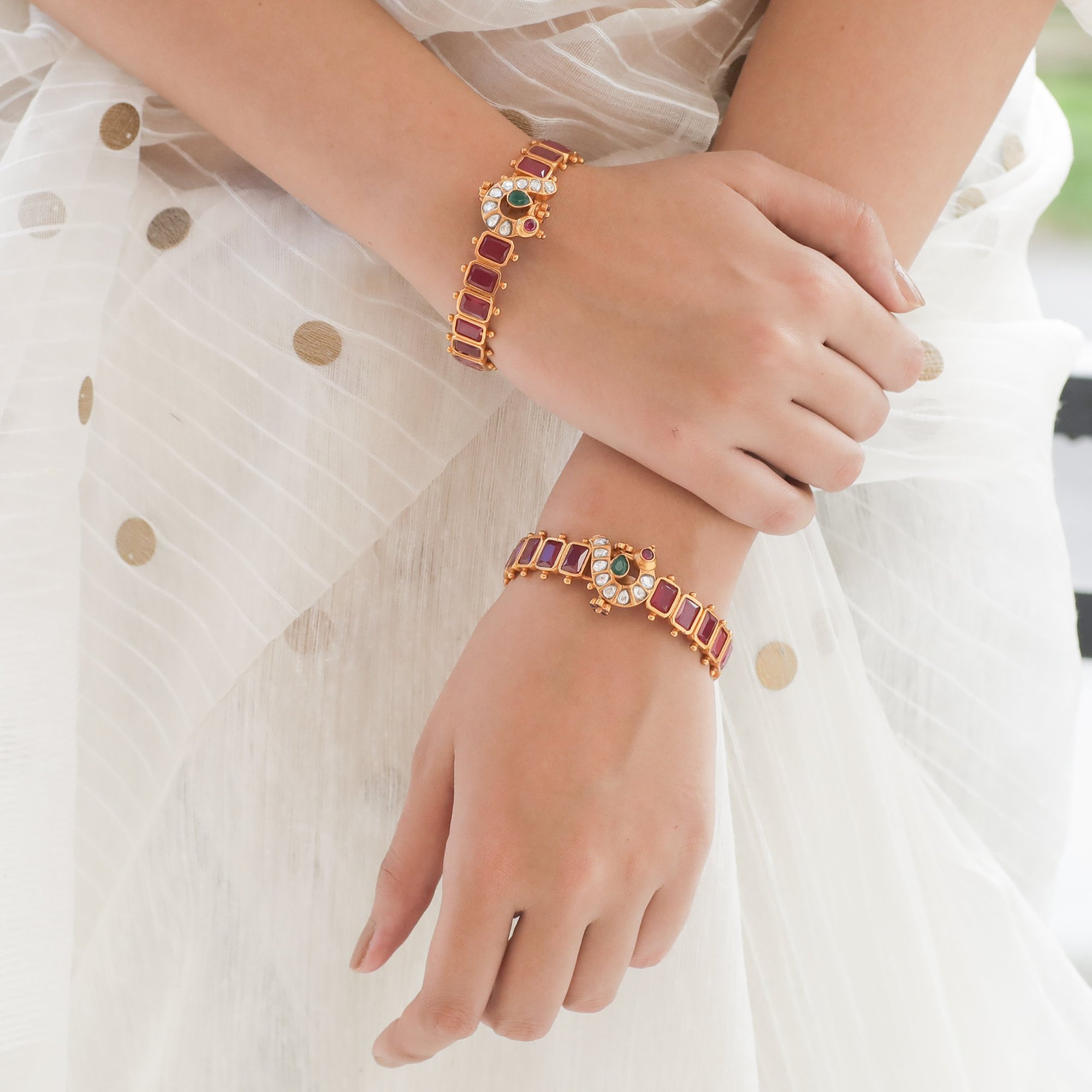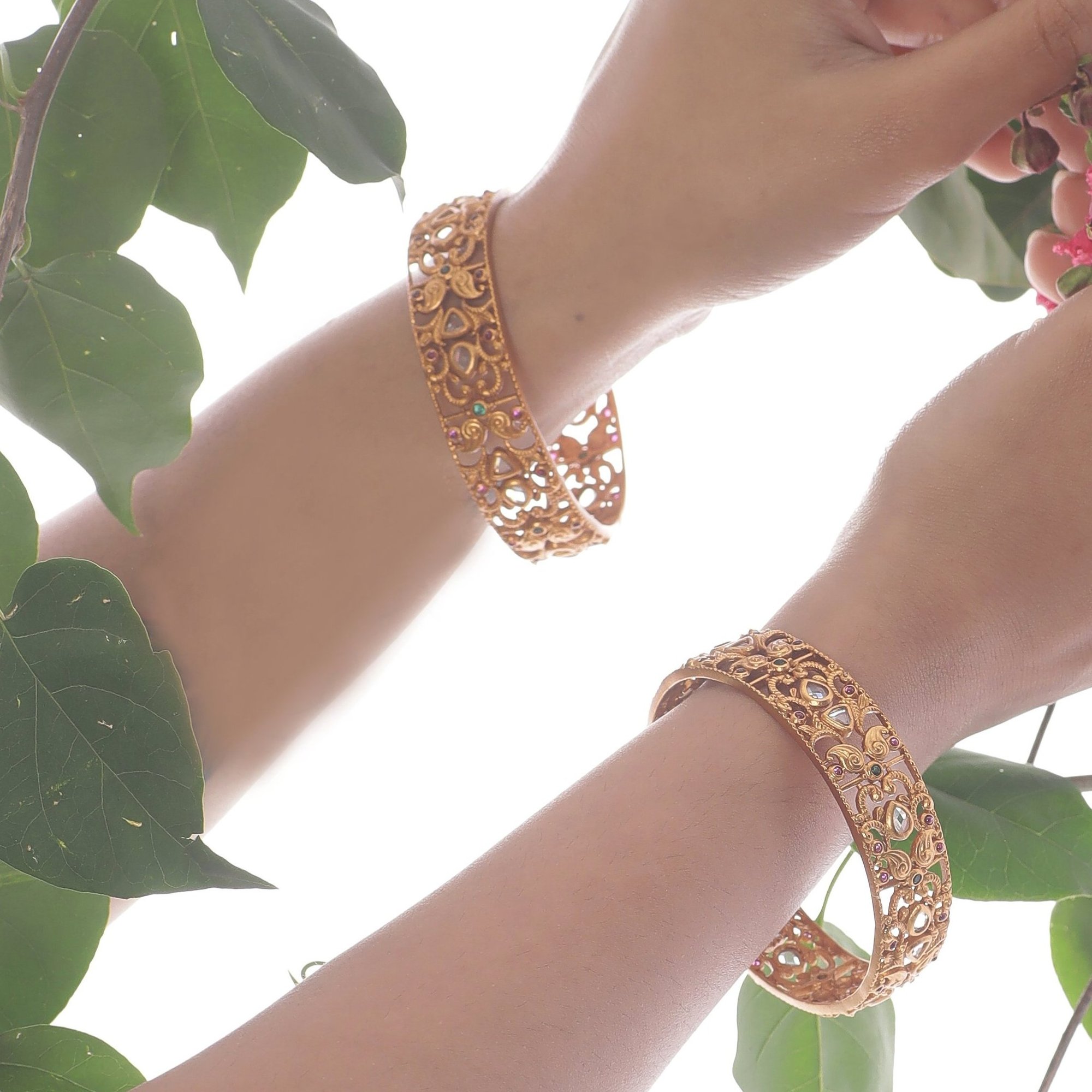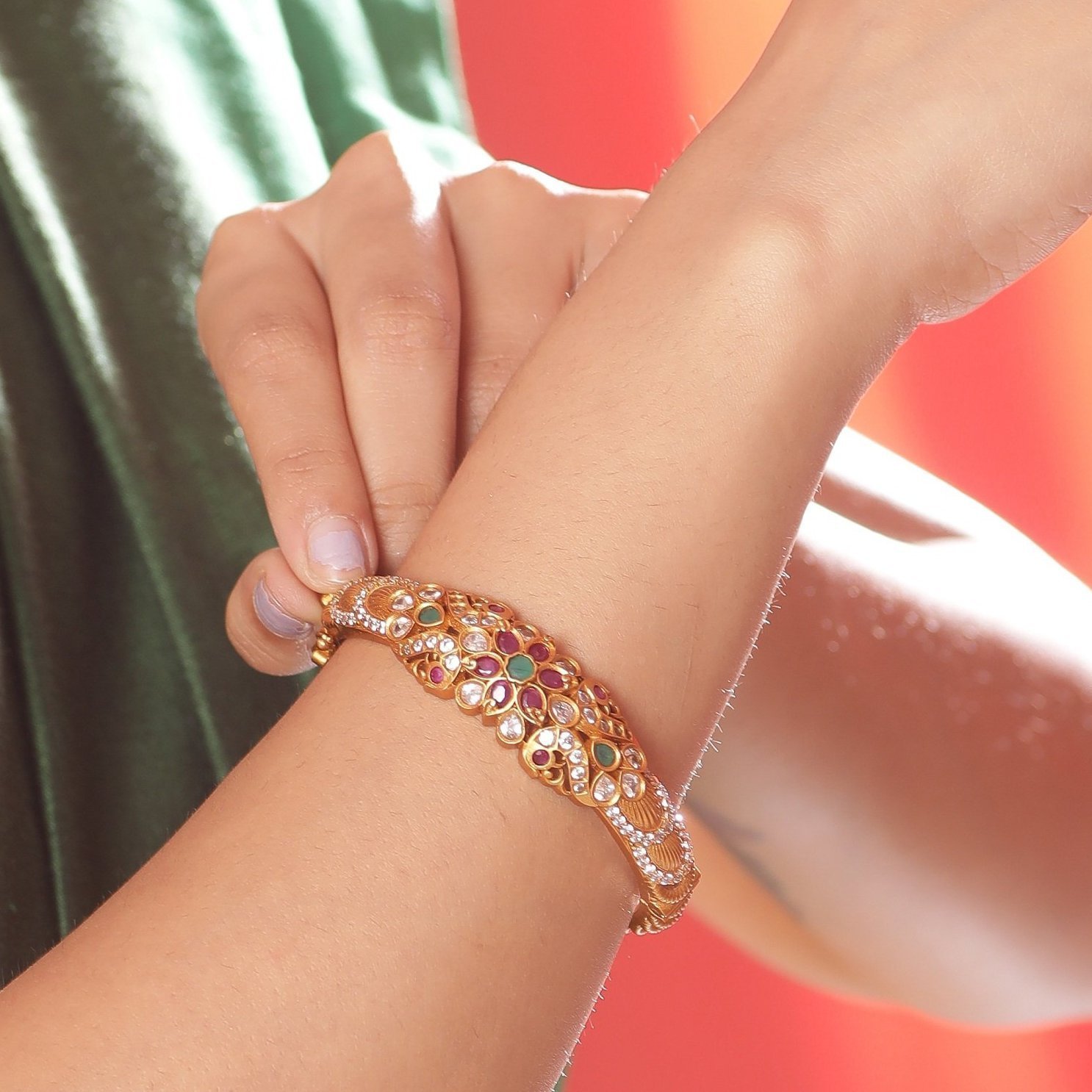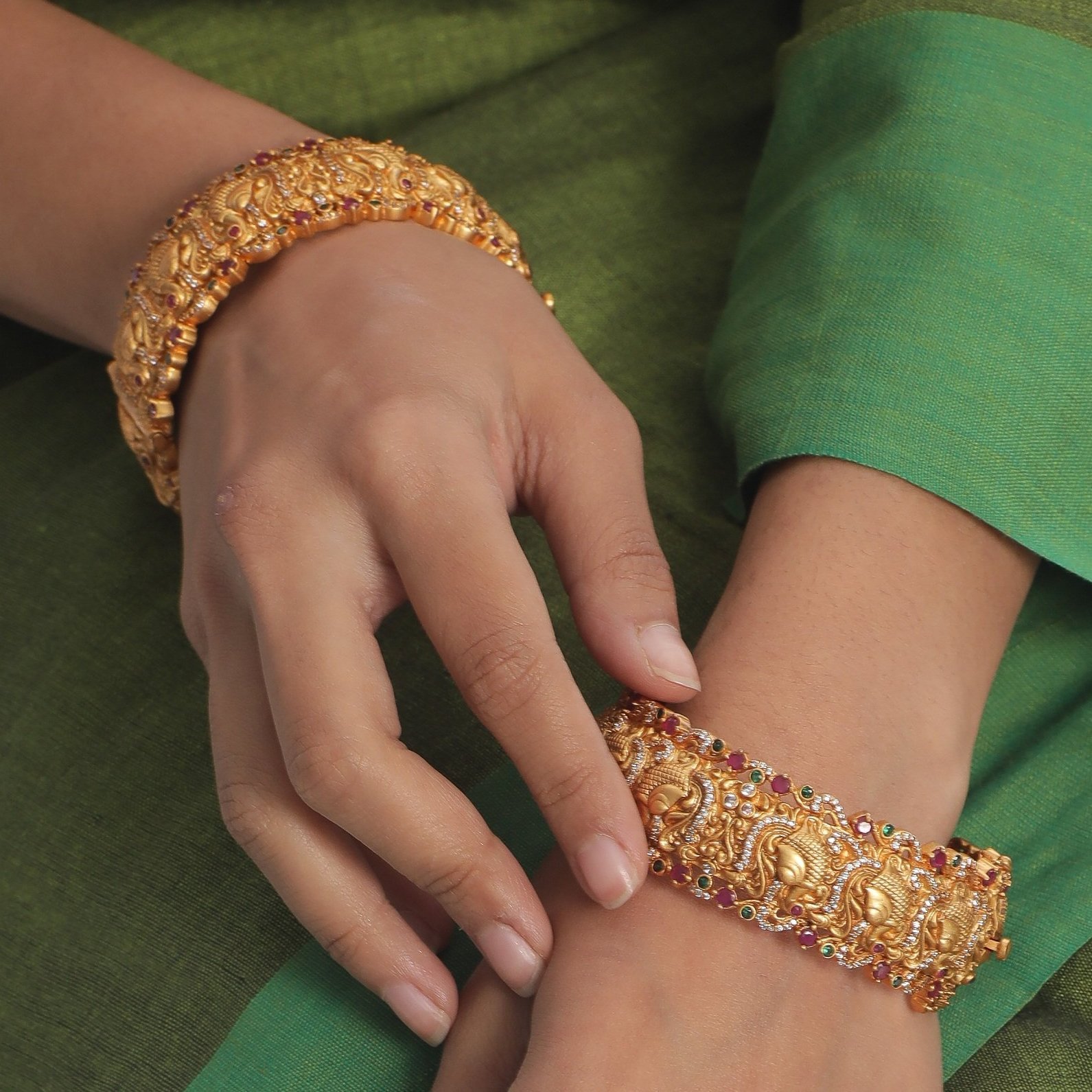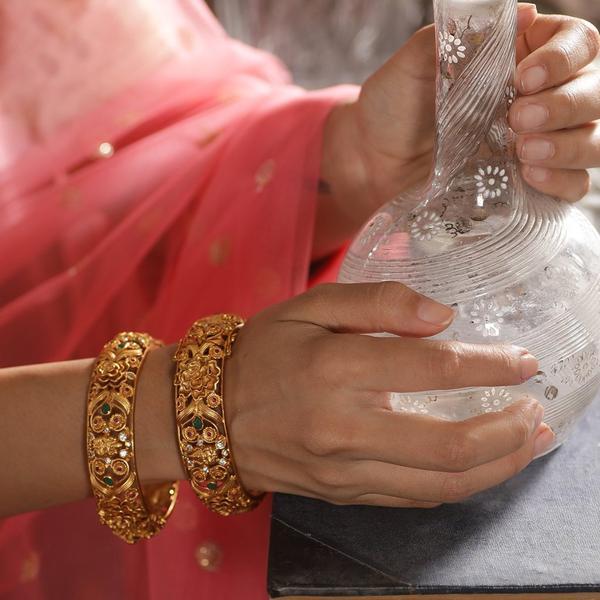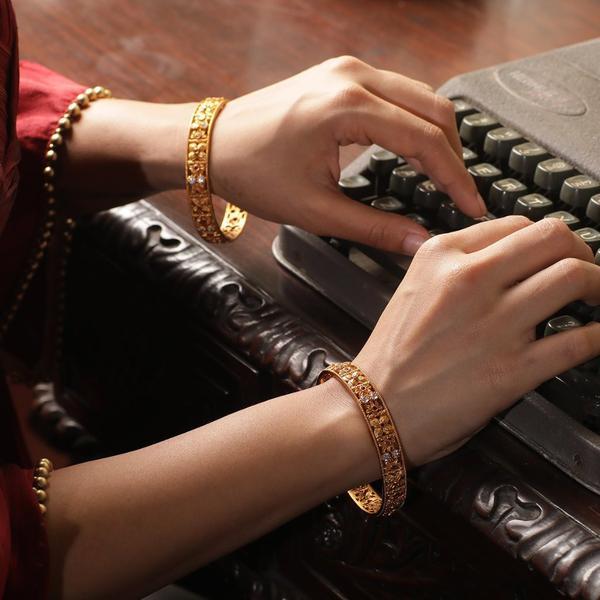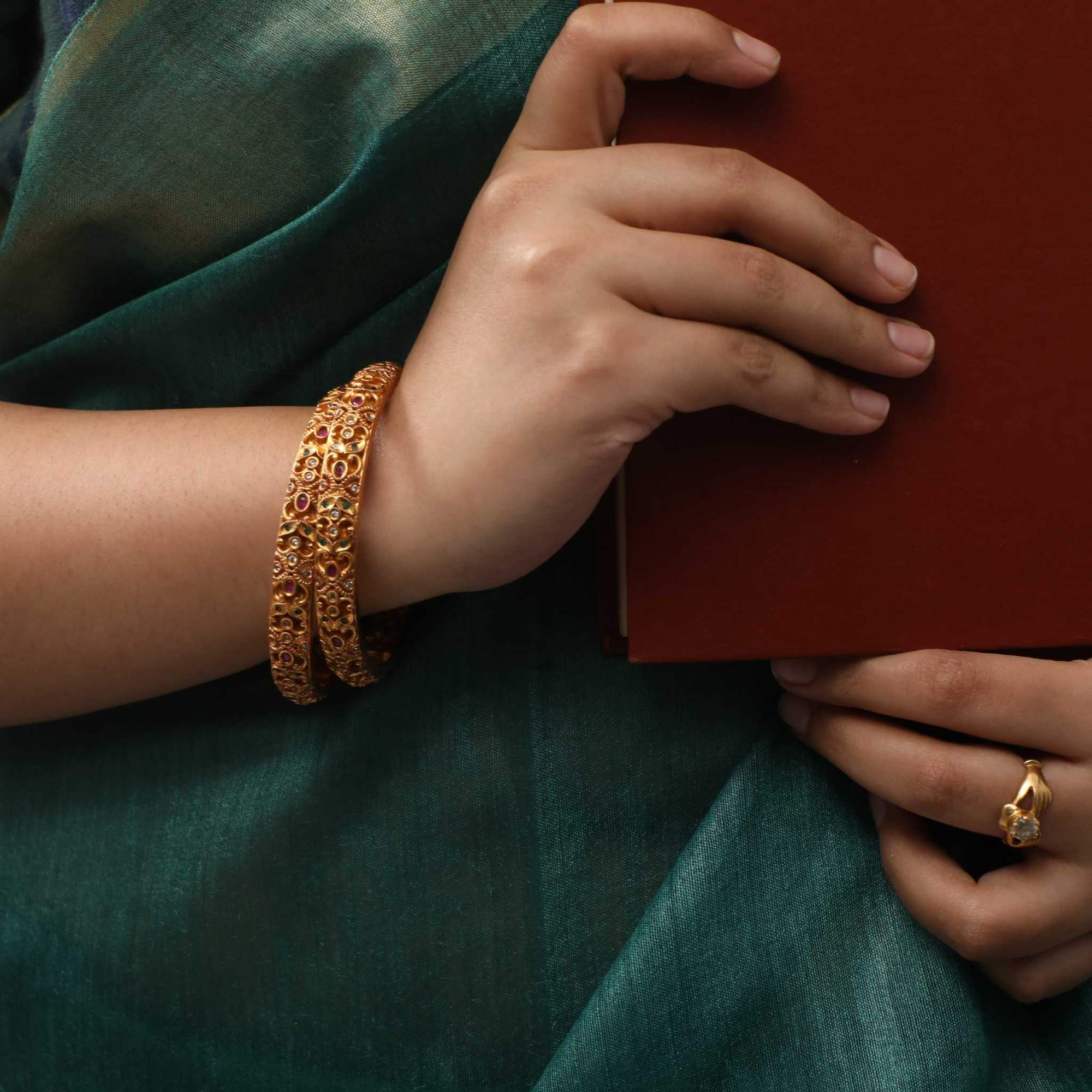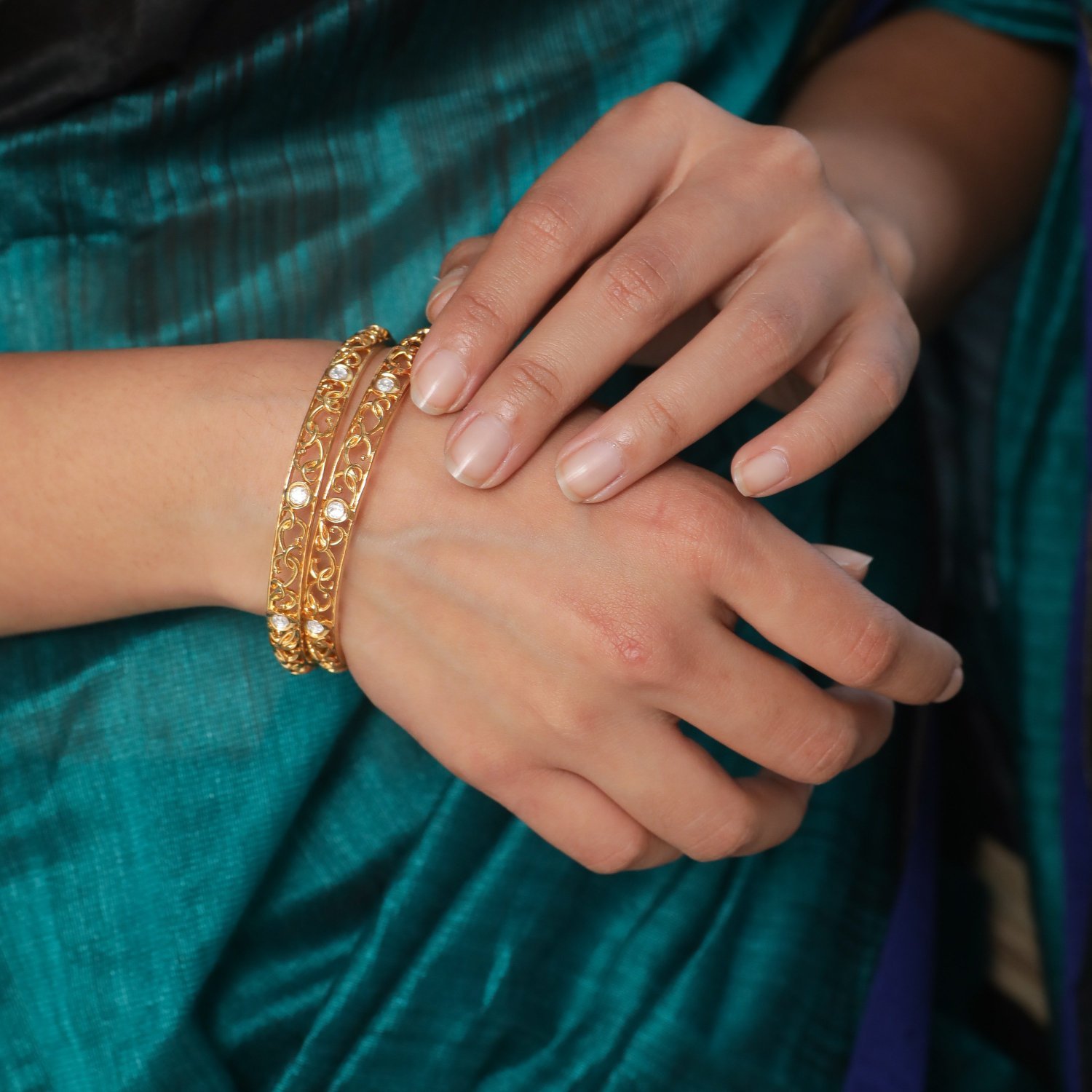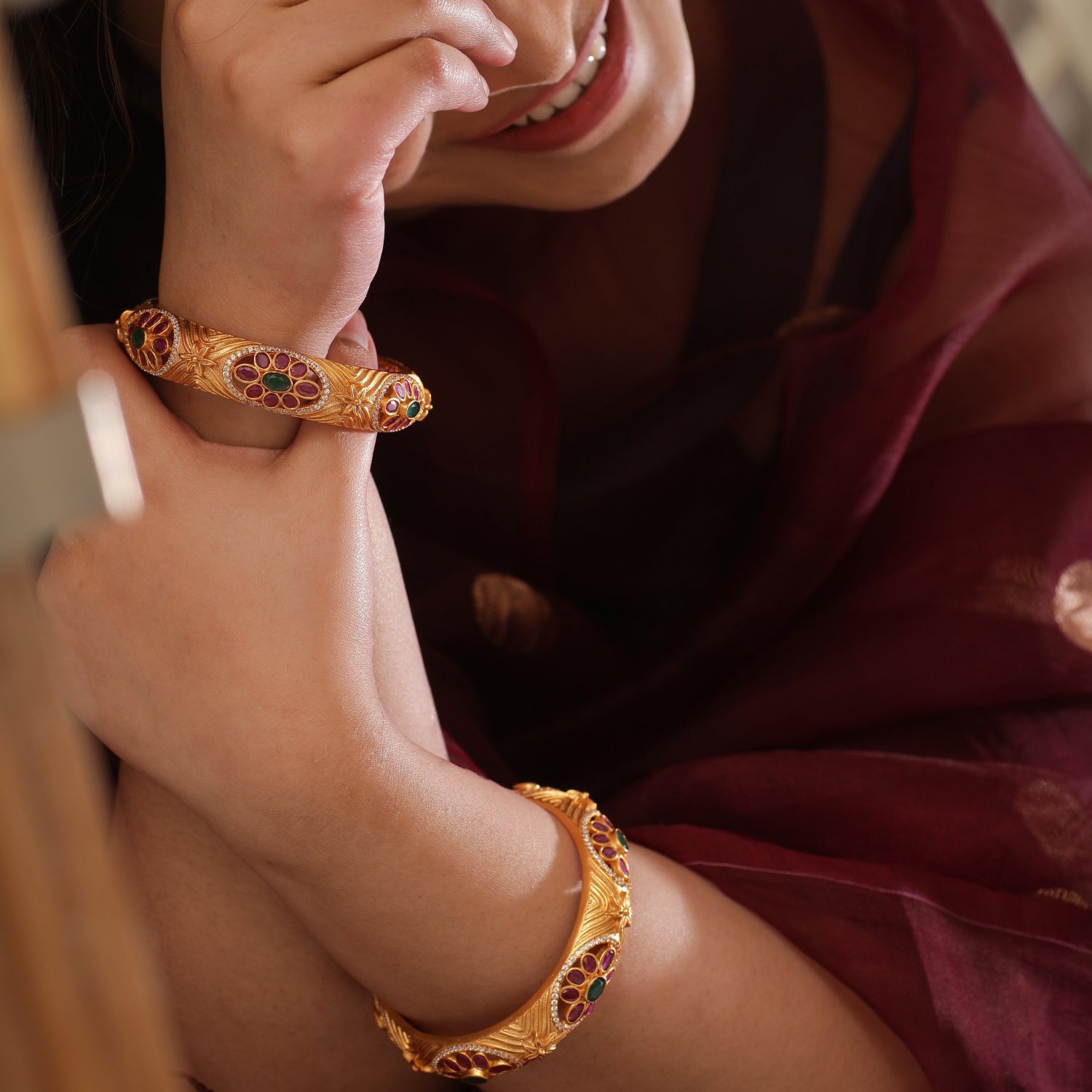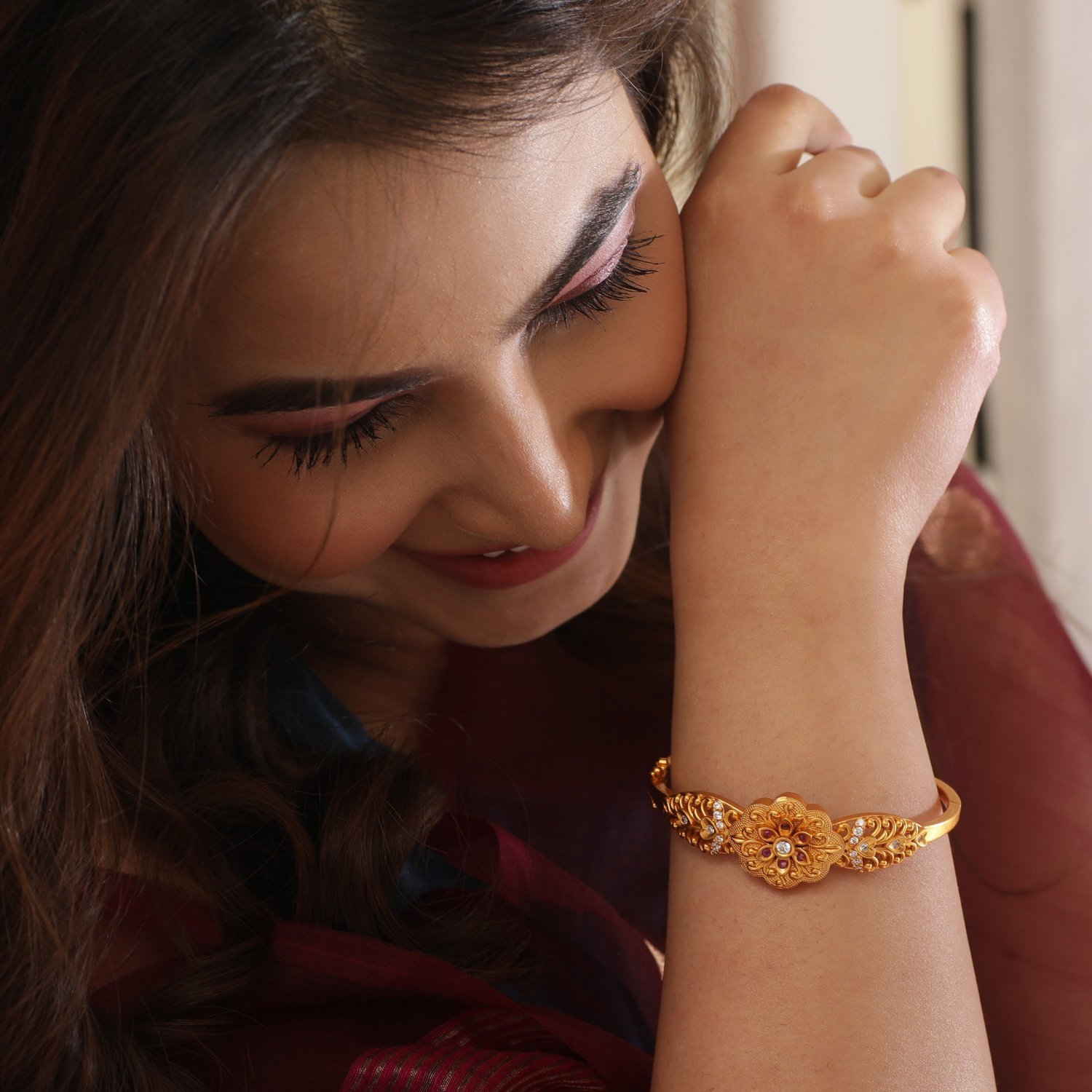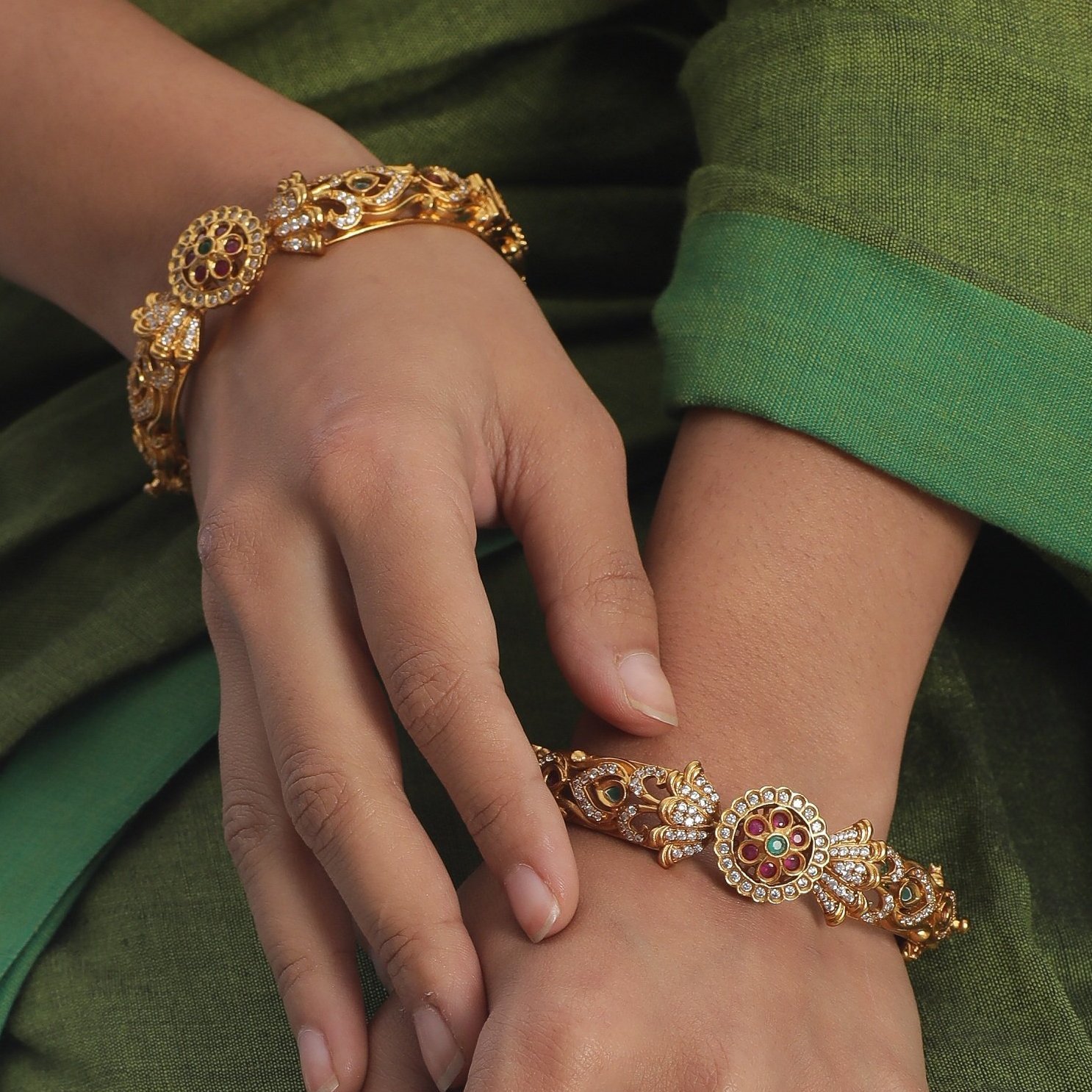 These traditional bangles can look exceptional with Indian wears like sarees, half saris, anarkalis etc. This piece of jewelry looks best when worn on occasions like traditional festivals and wedding functions.
We hope you are fallen in love with these awesome bangles just like us! To shop the above designs and to check out more such collections, click here.
Also Read:
adsense