Every South Indian woman is known for her choice of exquisite vintage gold antique designs. They love to invest their amount in good antique jewellery pieces that are unique and have a royal look. Most of the popular gold antique designs includes long haram sets, multi layered necklaces, temple jewelry, coin necklaces etc. In this blog post we will share some of the best vintage gold jewellery that you can certainly buy.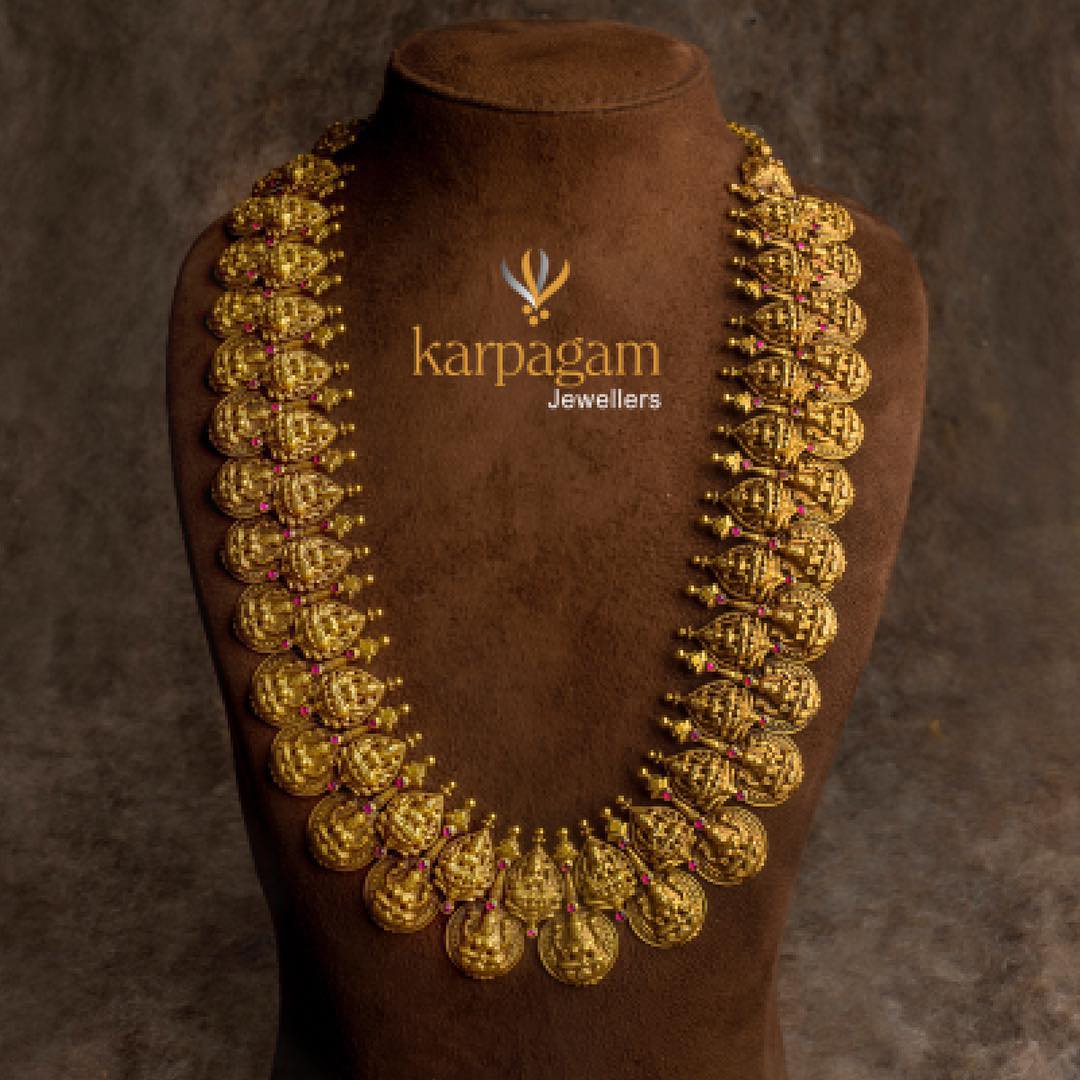 All the necklace pieces that are long are known as Haram sets in South India. These neckpieces go well will rich Kanjivaram sarees. Most popular antique vintage jewellery in haram sets are Guttapusalu and Kasu Mala and both of them looks amazing on the wearer.
Another popular South Indian antique vintage jewellery is temple jewellery. This is the type of jewellery which is of gold having intricate cravings of different deity figures. The detailed eye-catching designs craftsmenship done on the temple jewelry makes them favorite among all the women. The finish of every gold design is also very important. Most of the antique designs either have a glossy finish or a matte finish.
For those who are looking out for the most exquisite vintage gold antique designs then check out this very popular brand called Karpagam Jewellers Official. Not only you will find the best of vintage designs here, you will also get all the contemporary jewelry designs here and that too at a much better priced compared to other brands. Here are some antique designs from this brand: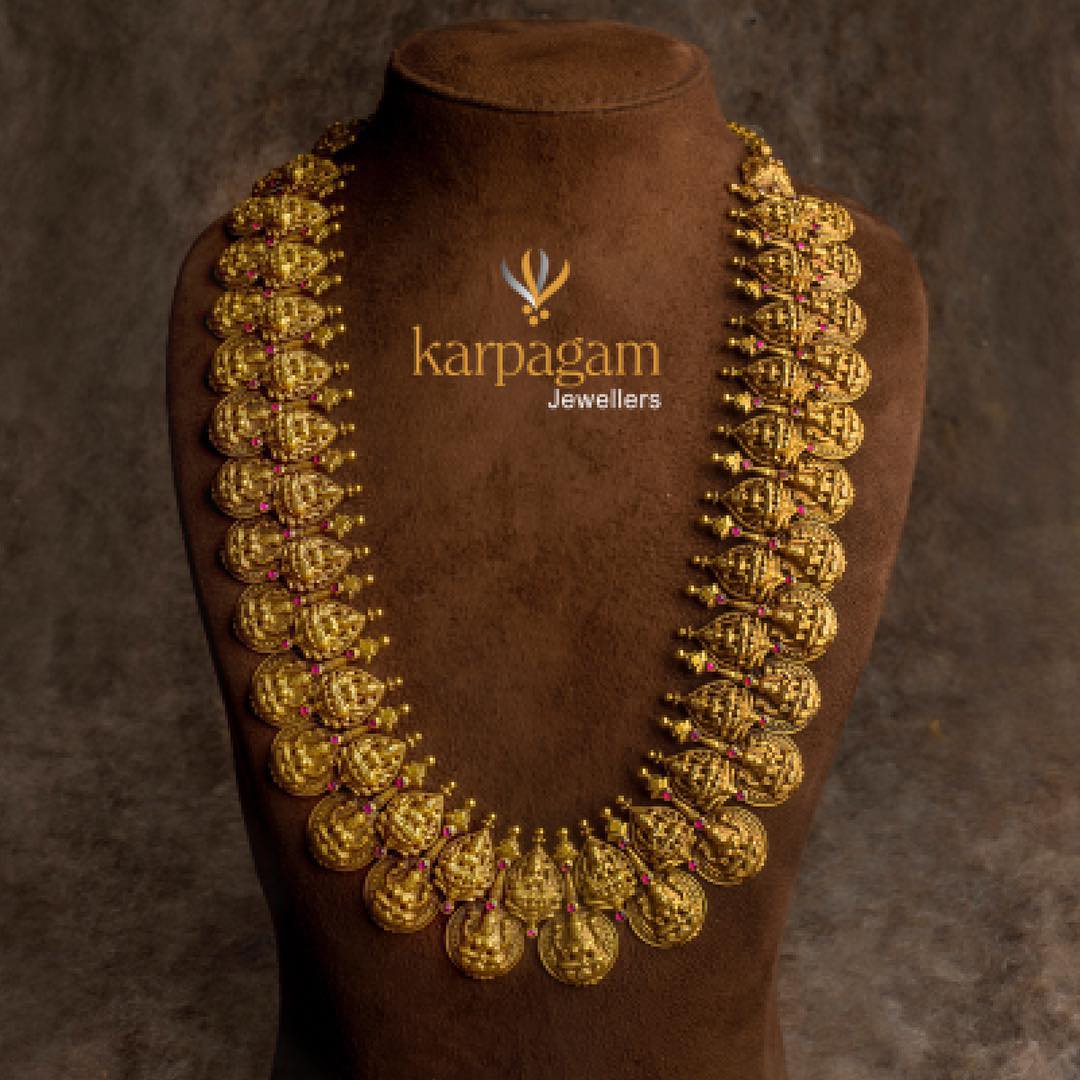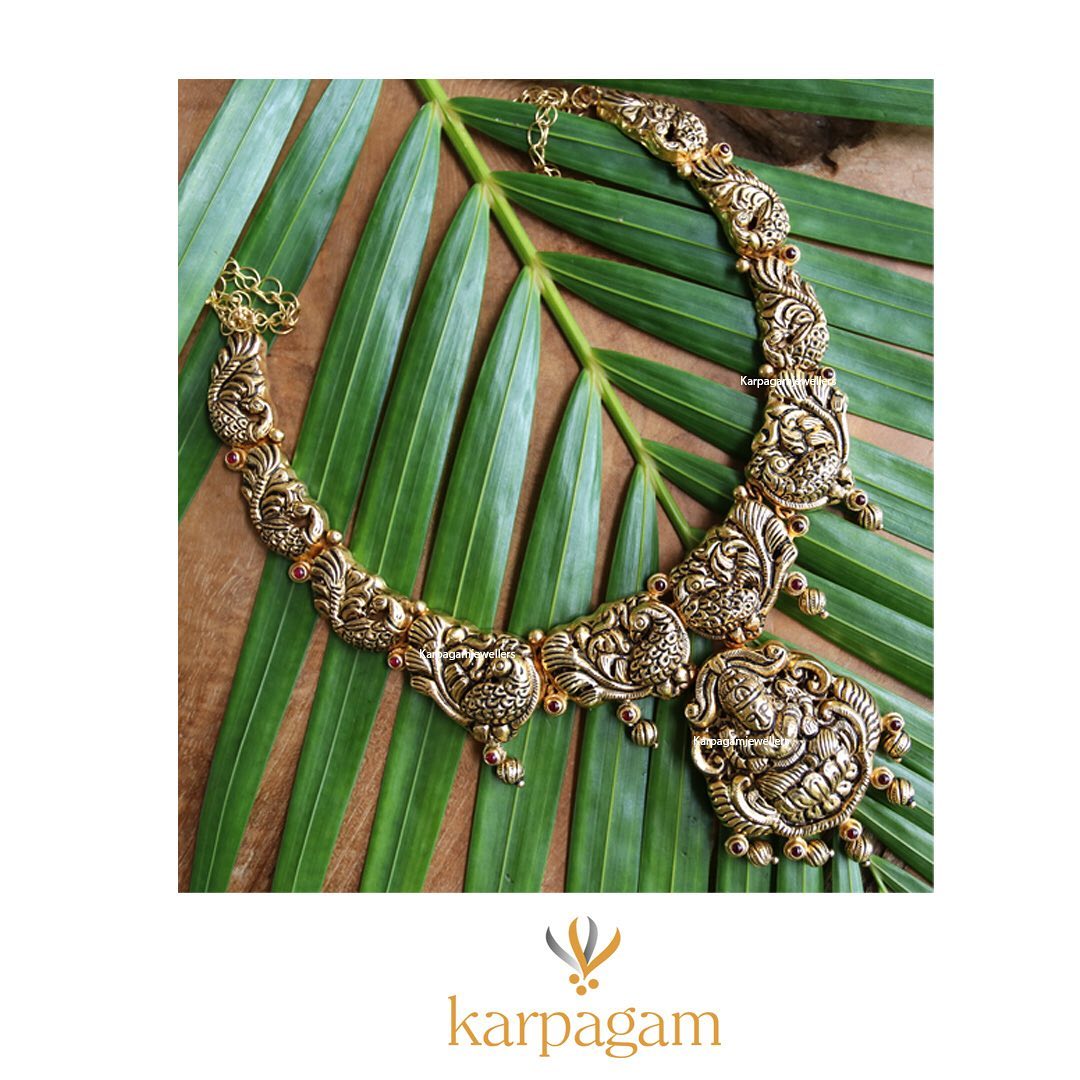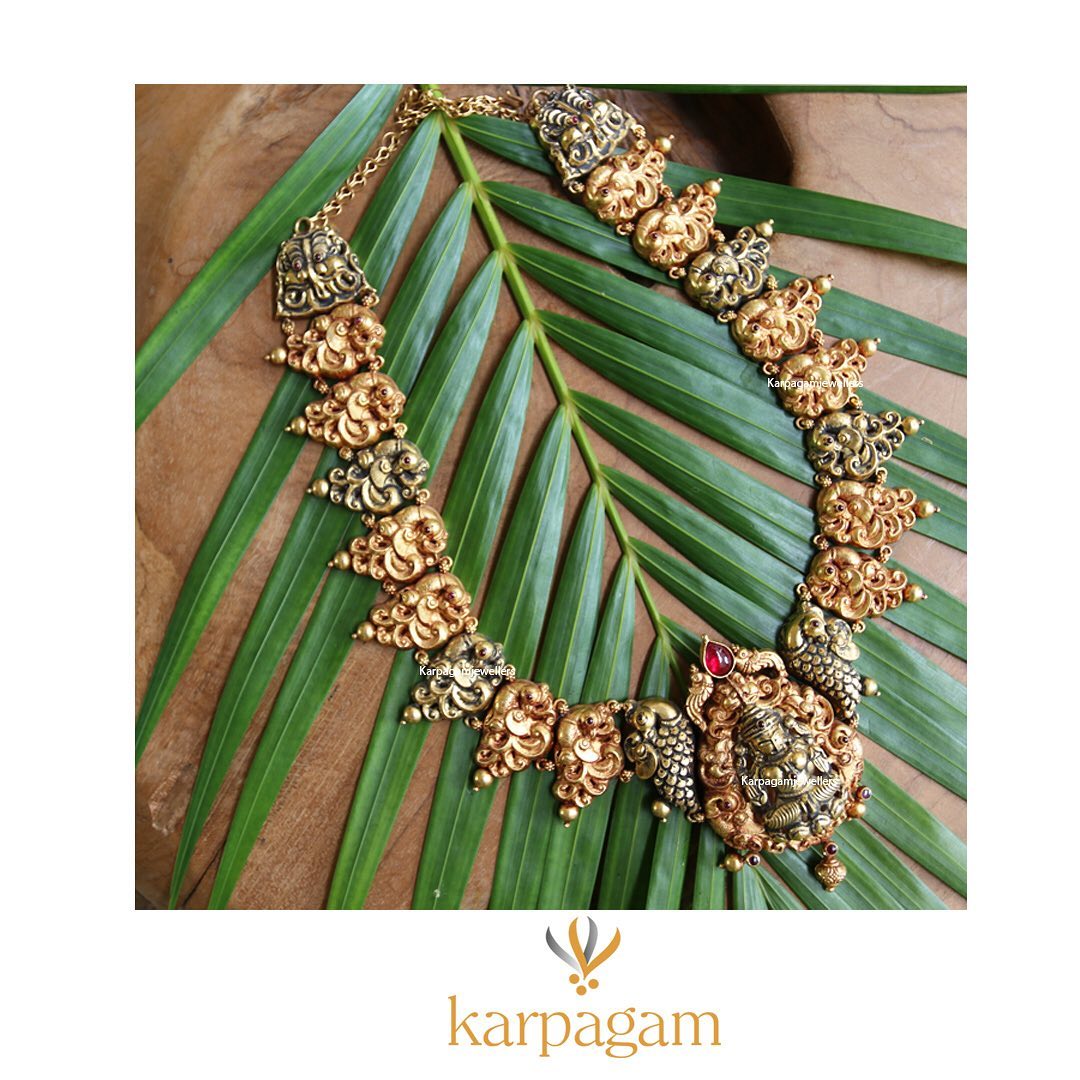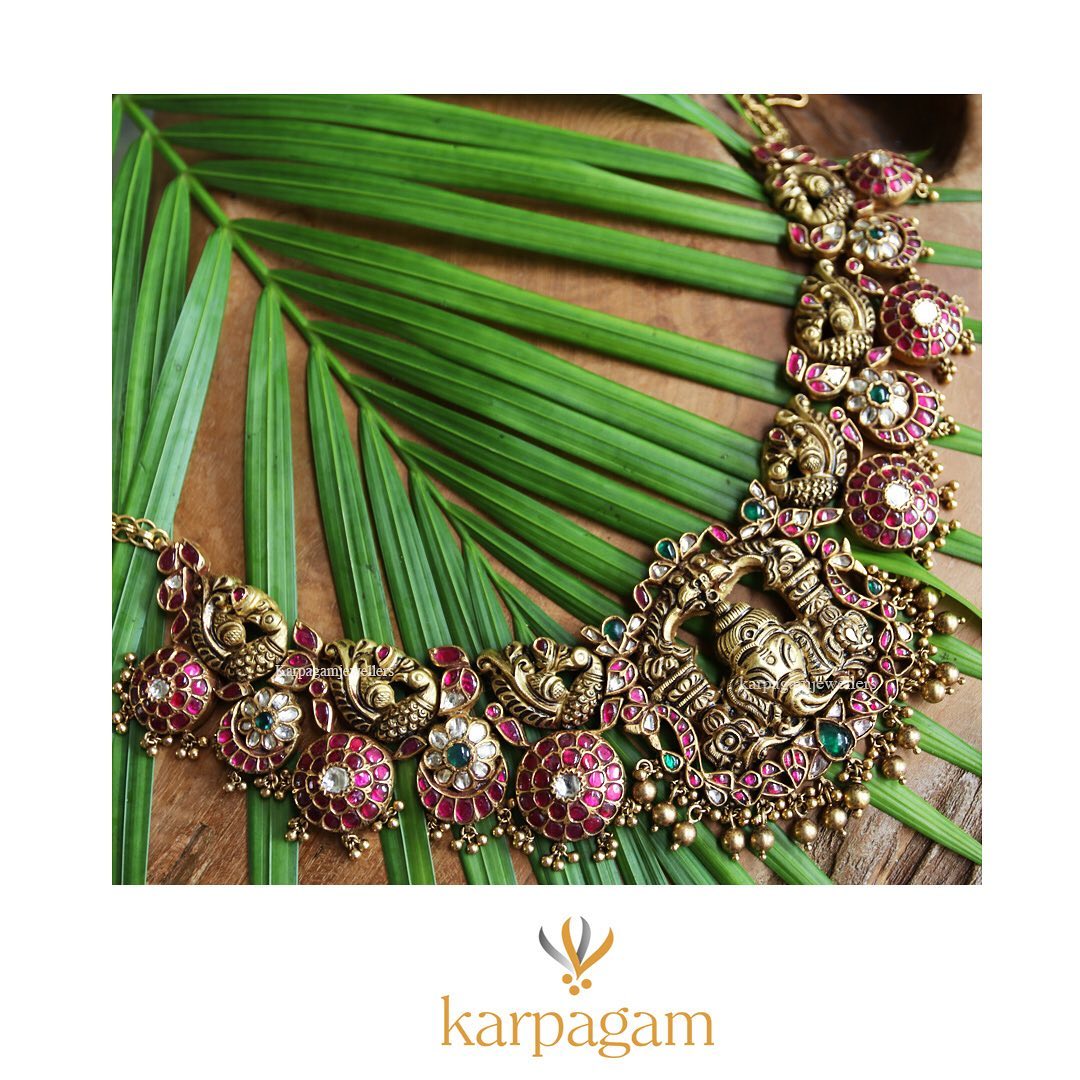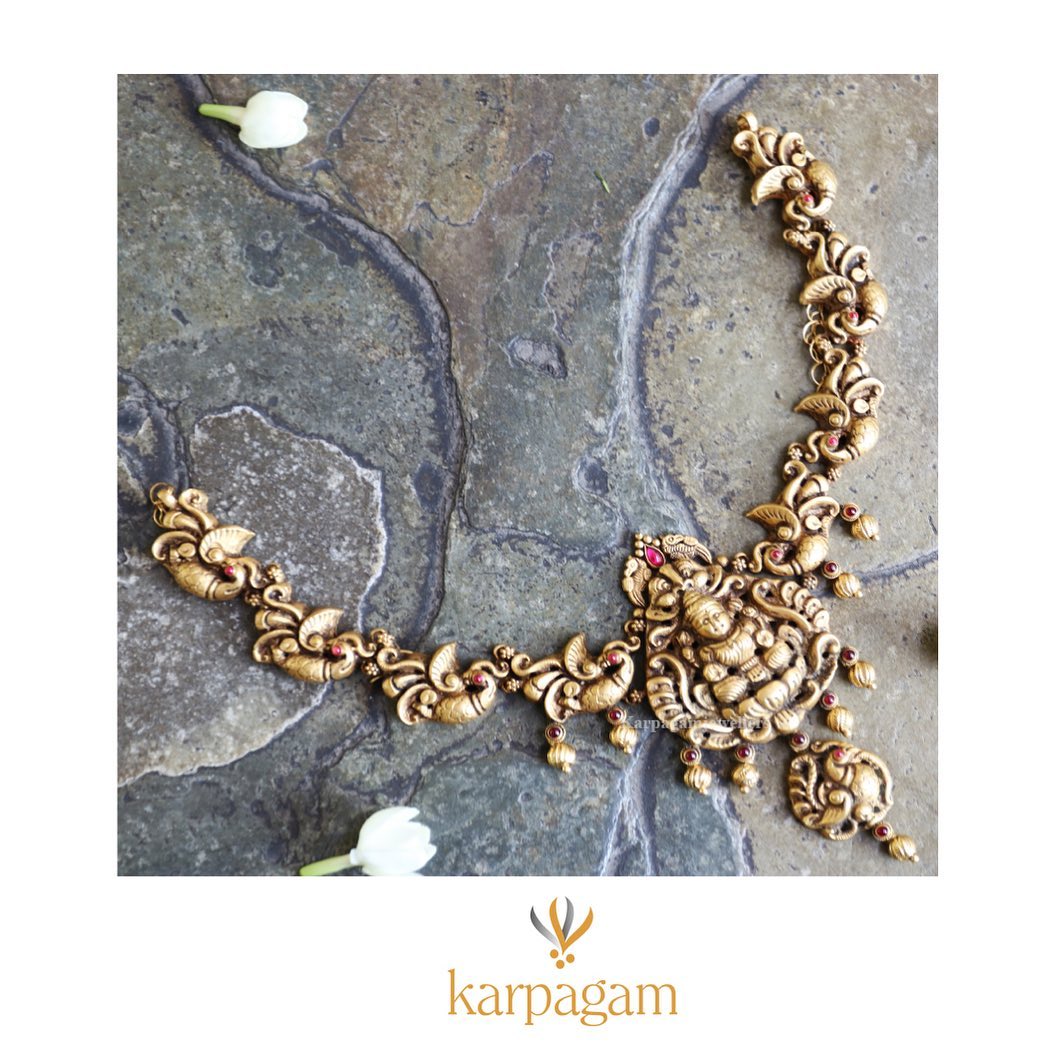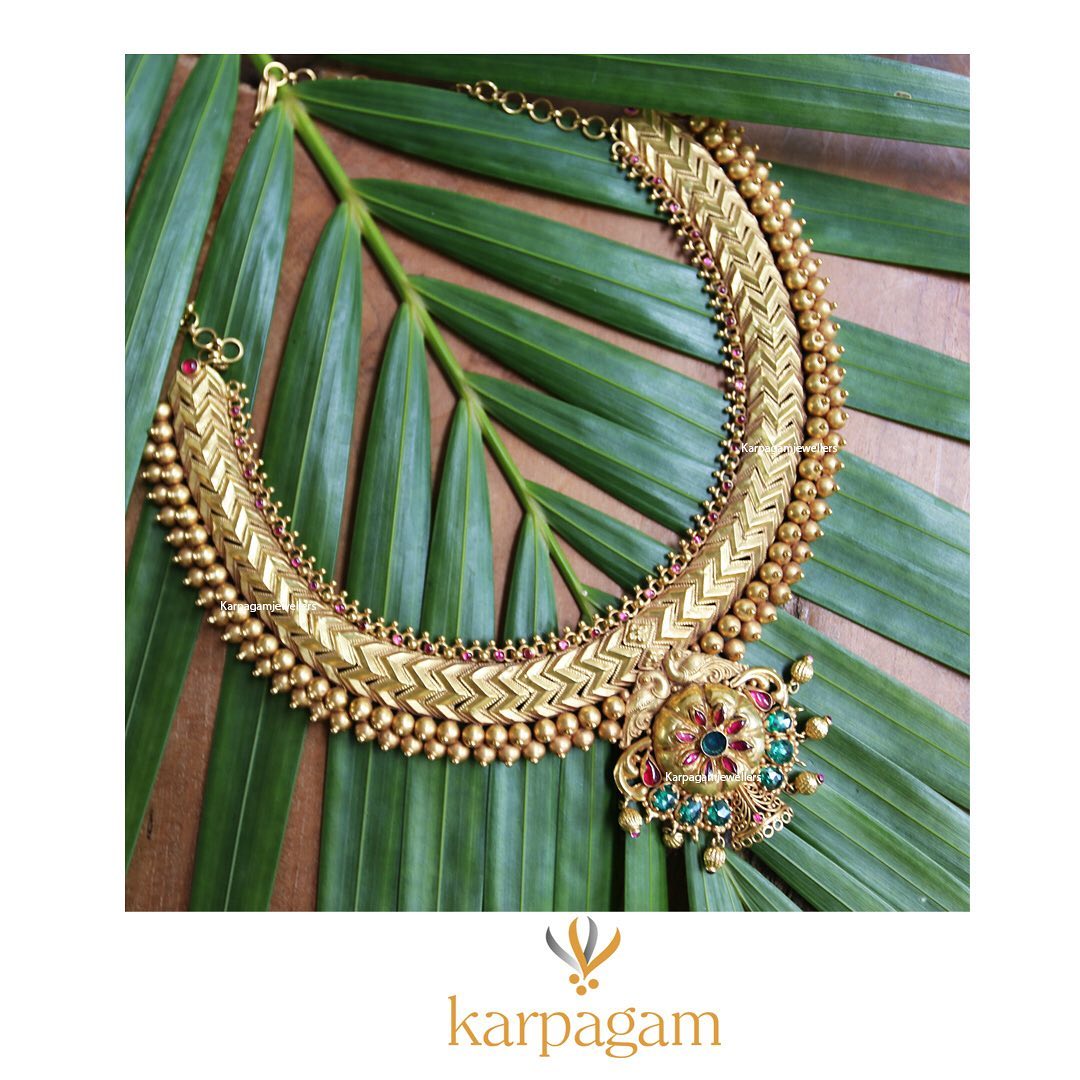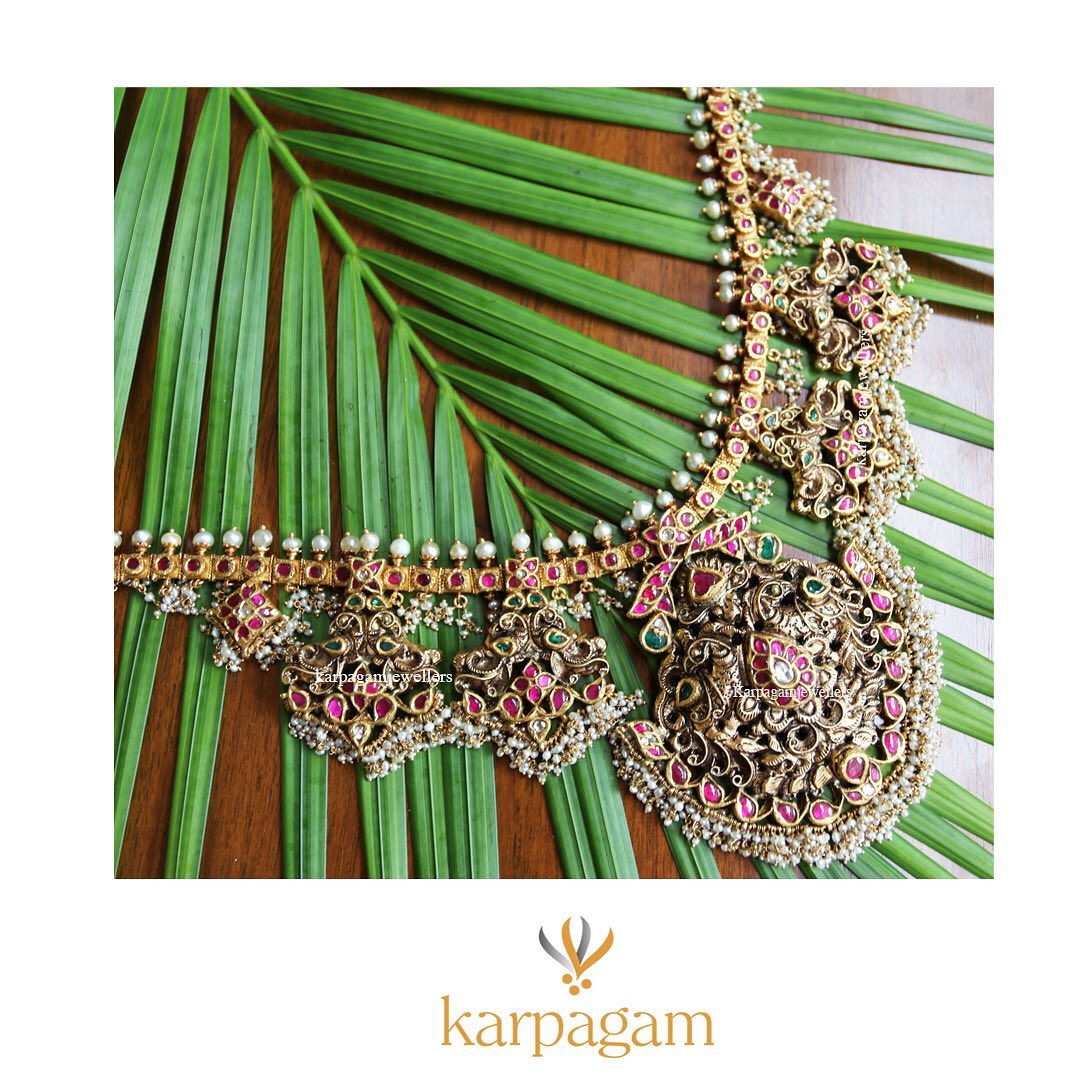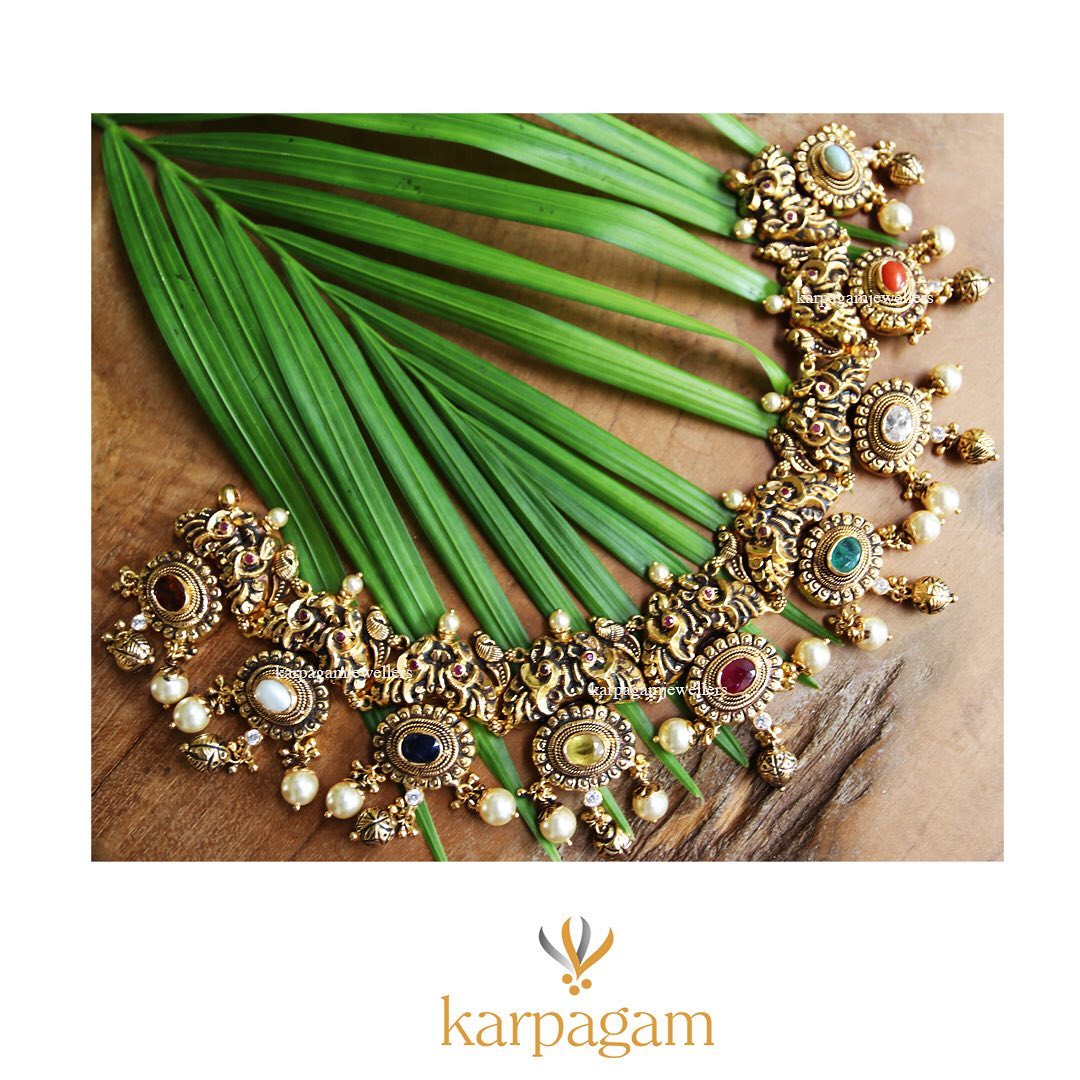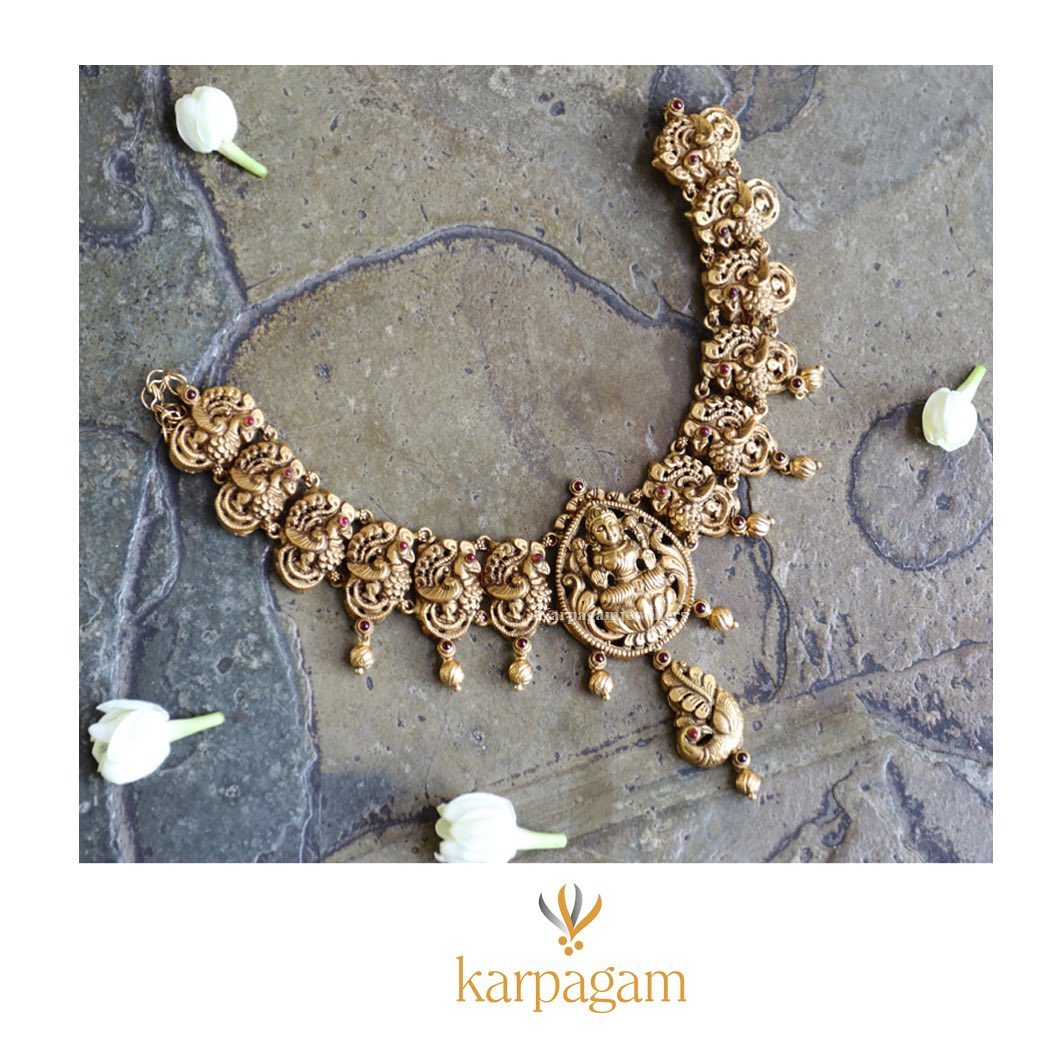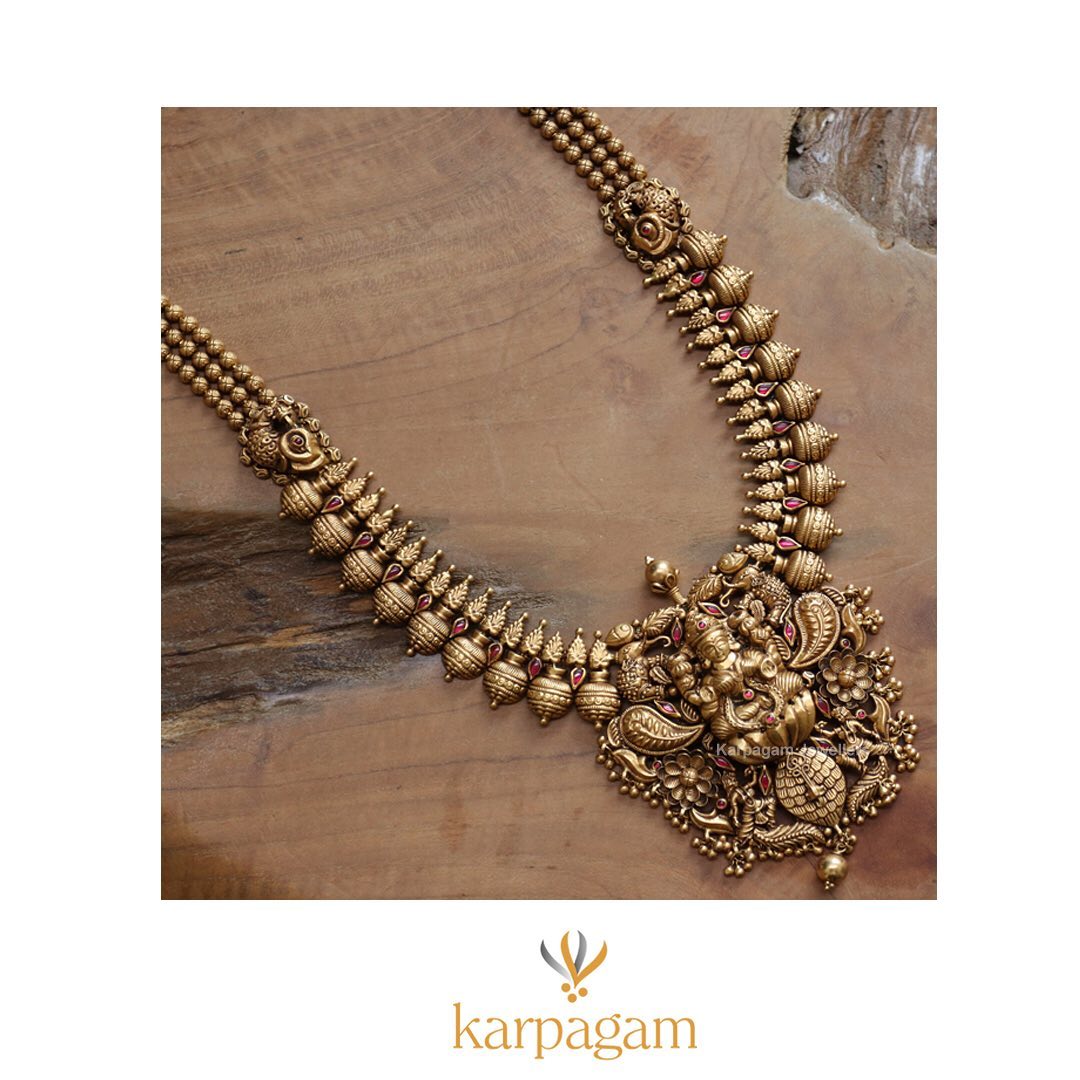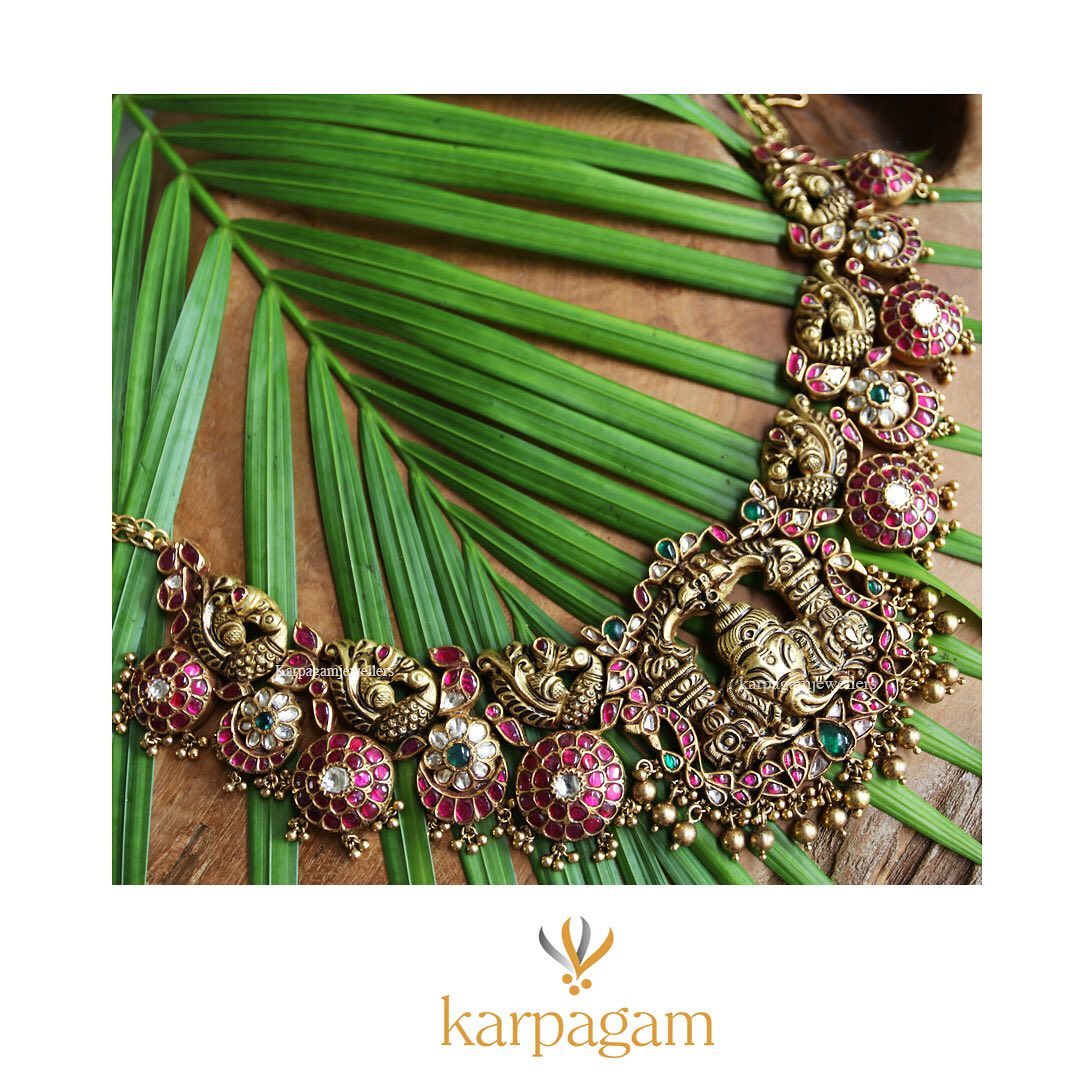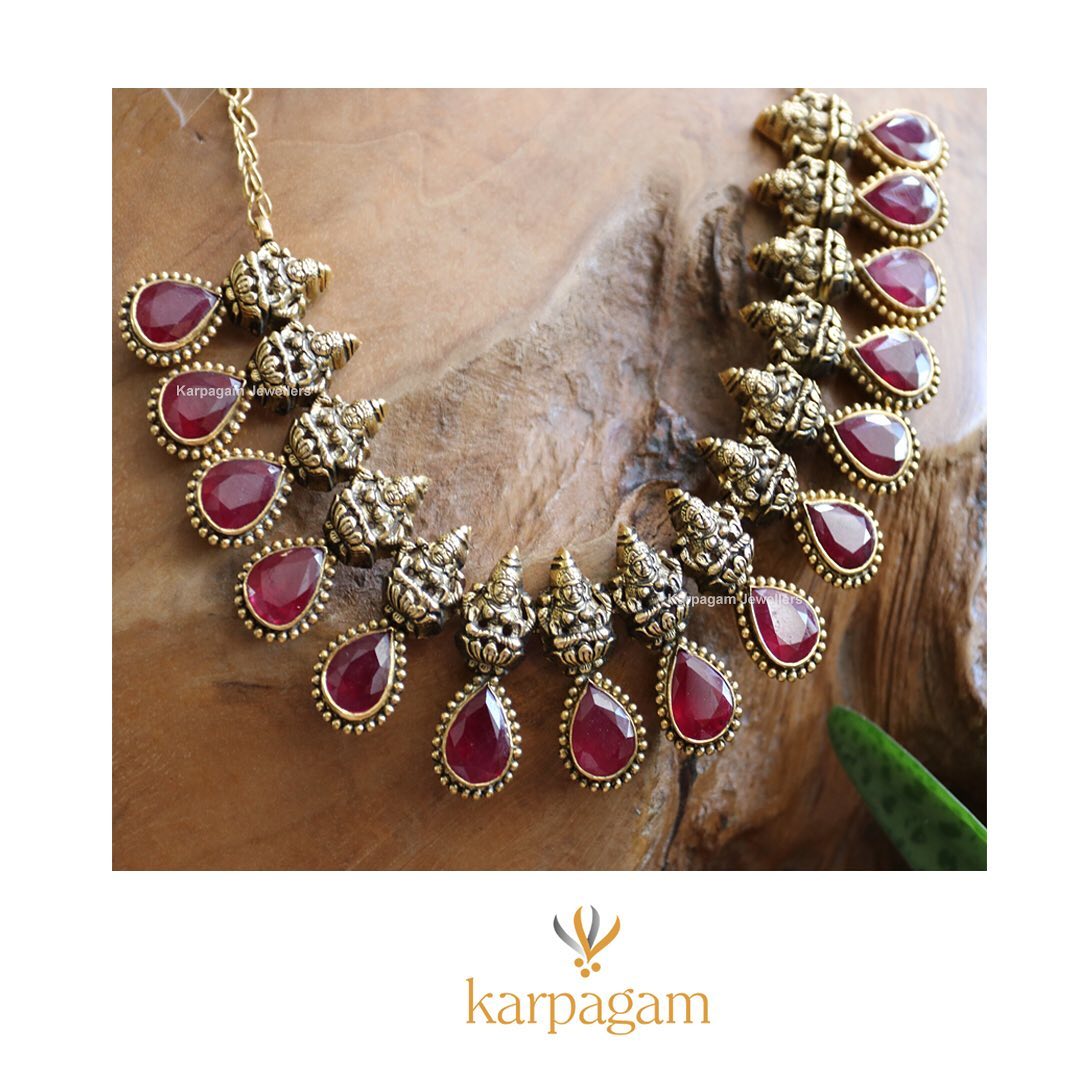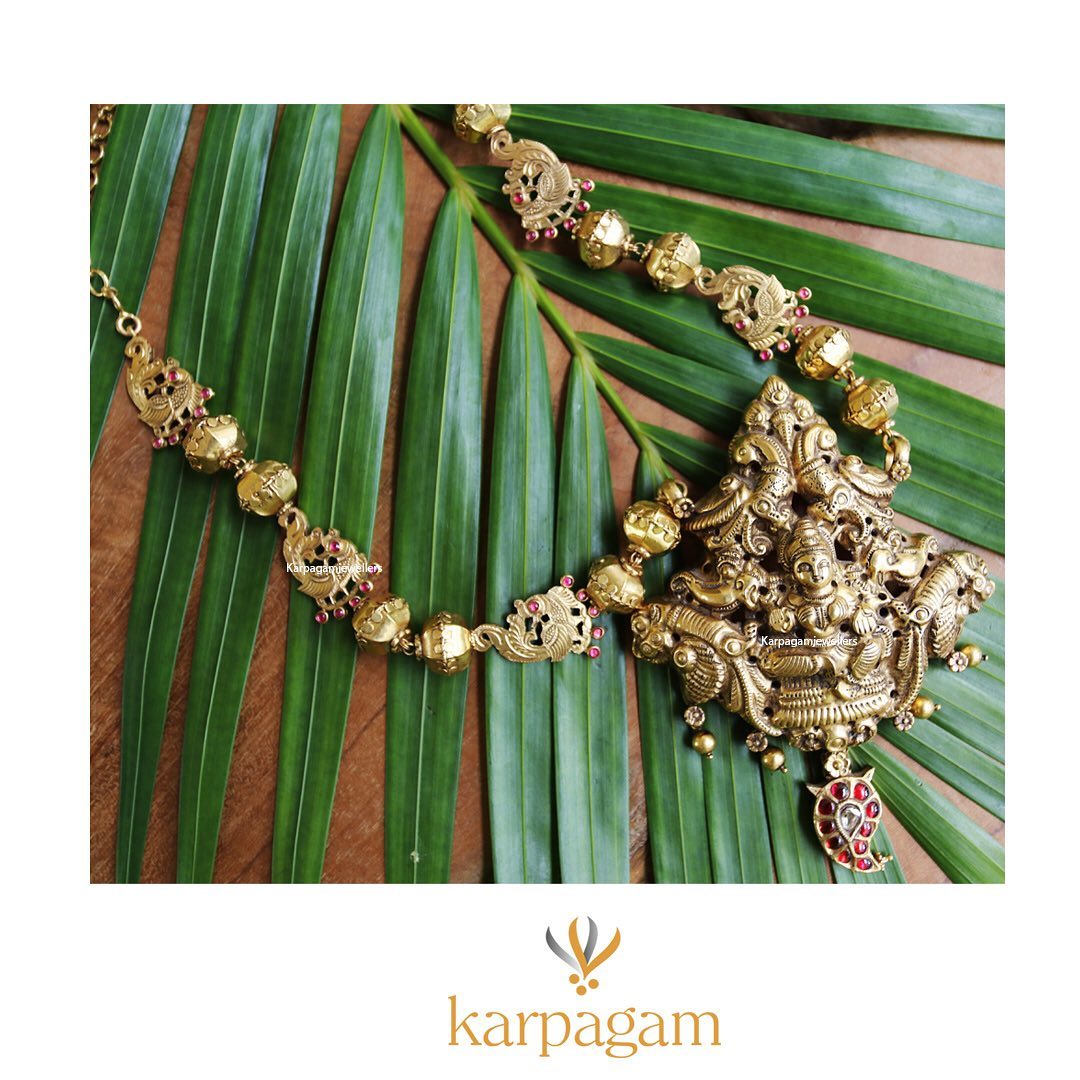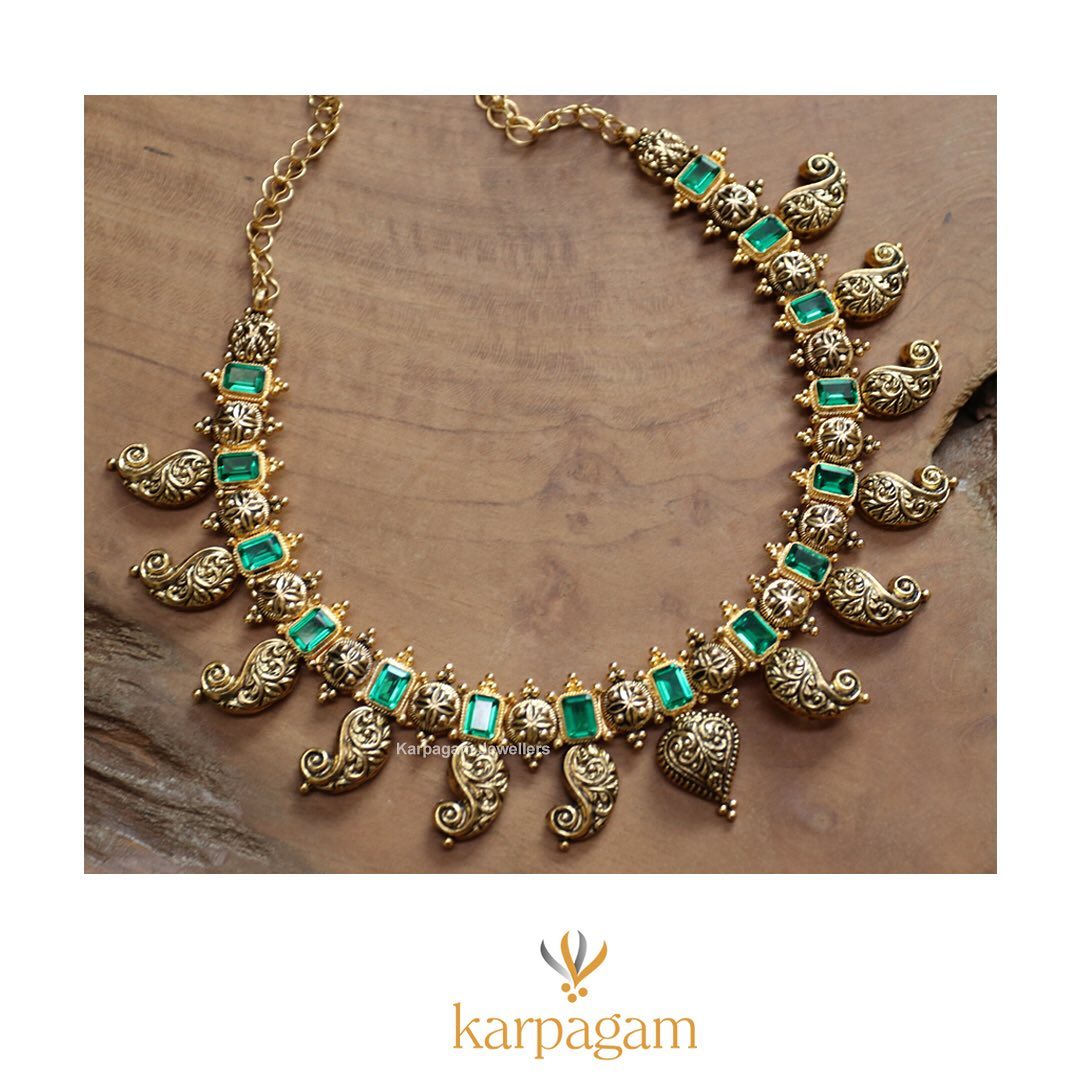 Click here to buy from this brand!!
Also Read: