Antique jewellery has its own charm and it can't be replaced by any other kind of jewelry. The gold antique South Indian jewellery can make you stand out at any event. Gold antique jewellery sets like lakshmi haram sets, traditional lakshmidevi kasuhaaram, Ram parivar haram set with multicolor stones and ruby detailing, nakashi work multi-layered necklace with uncut diamonds, etc goes well with pattu or kanjivaram sarees.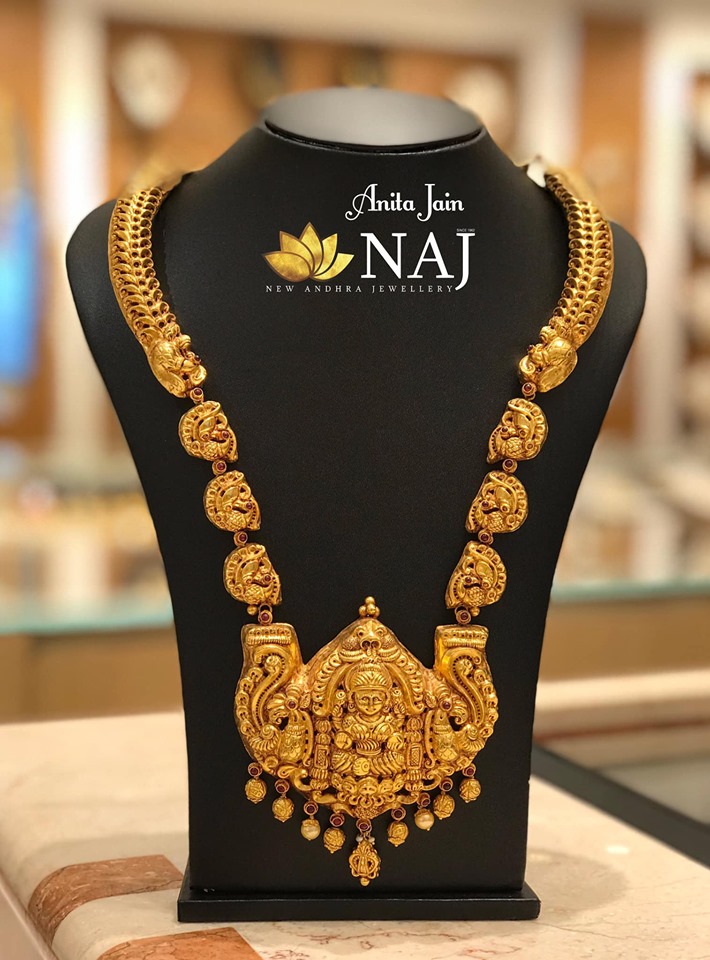 Earlier it was believed that only middle-aged women have this fascination for gold antique collections but now as the old and vintage jewelry trend have made a comeback even the young girls and women love to flaunt their South Indian antique jewellery.
The contemporary brides are also in love with the gold antique jewellery and prefer wearing these over the studded jewelleries. Antique jewelry combined with rubies, stones, pearls and uncut diamonds makes a perfect fusion of antique and contemporary jewlry design.
Gold Antique Collections Online
NajJewellery provides high-quality antique jewelleries in gold and diamond. They also create beautiful fusion pieces of jewelry using rubies, colored stones, uncut diamonds and these type of jewelries looks quite contemporary yet traditional in style. They are into the business of jewellery making for 57 long years and produces the most luxurious and alluring jewelleries. Below we have featured a few of the best Gold antique collection from Naj jewellery, few of them are haram sets, and please have a look: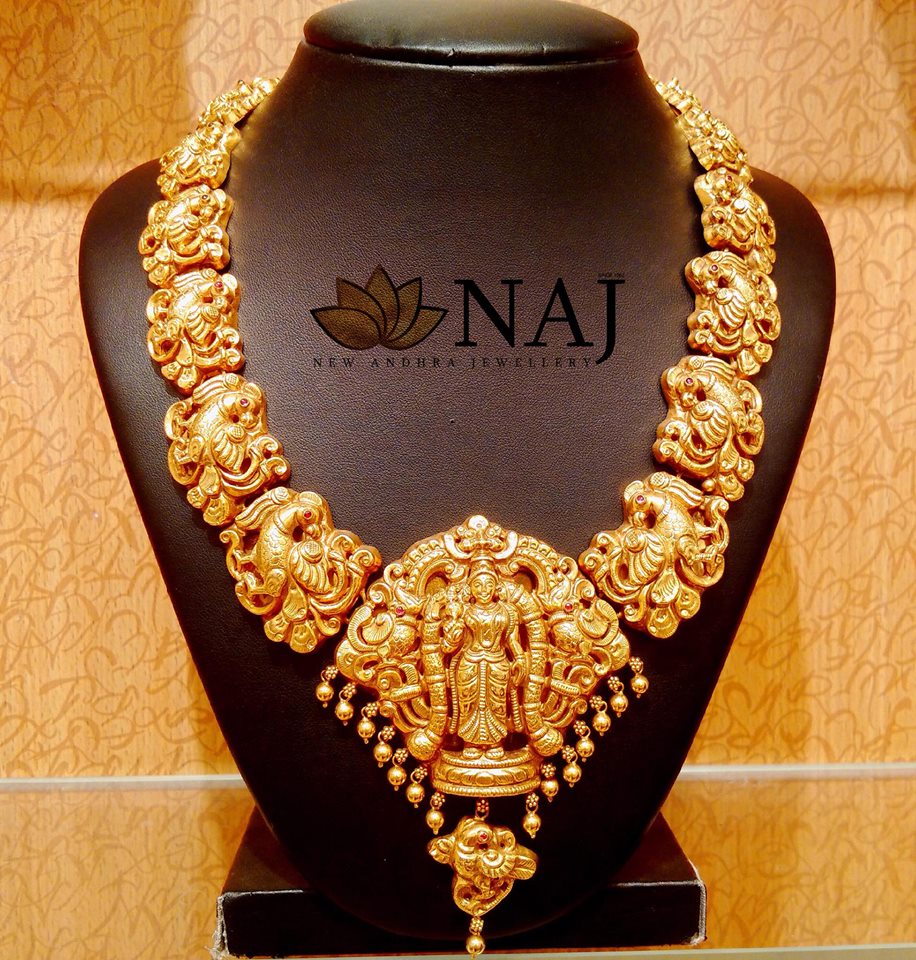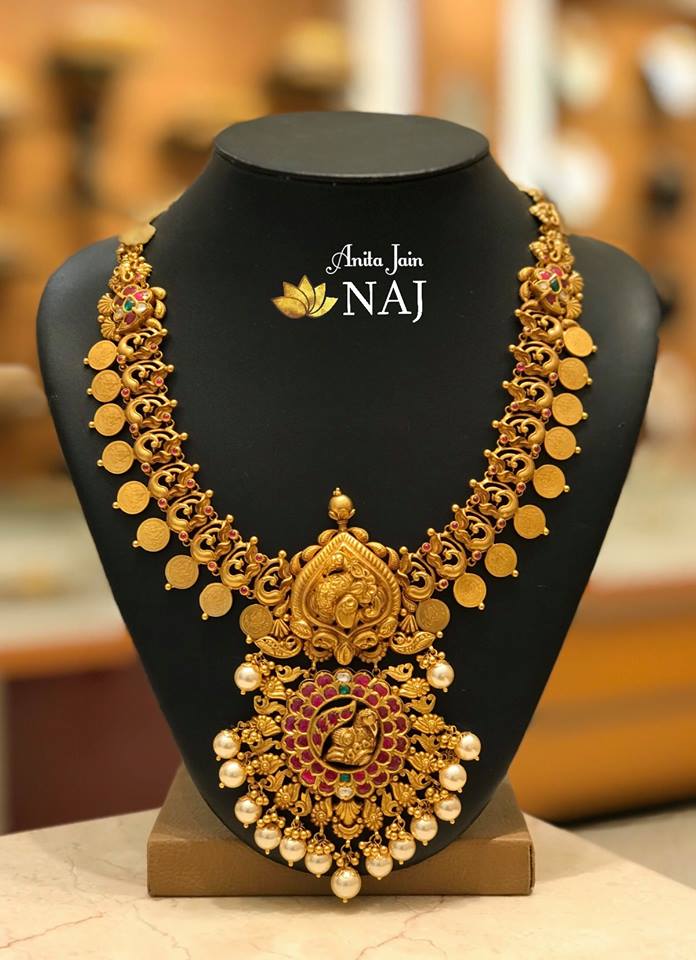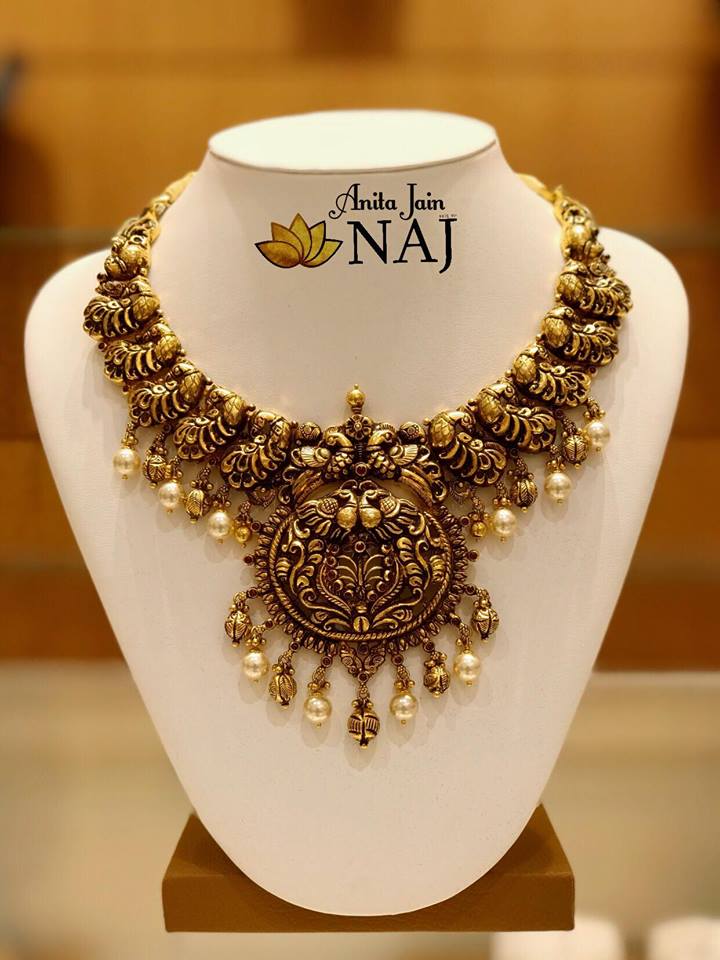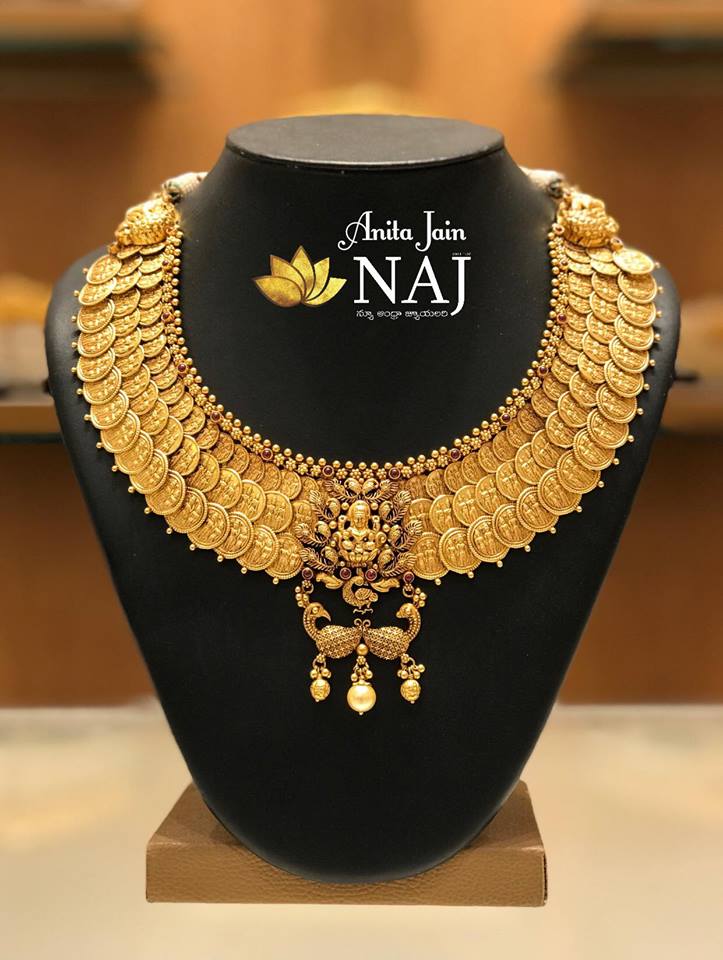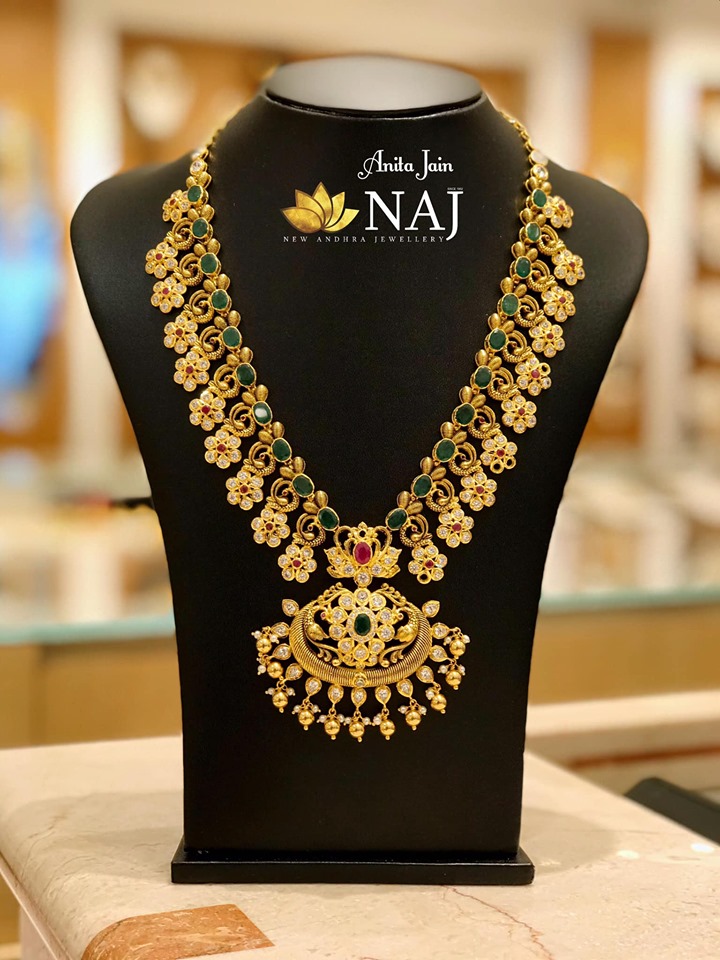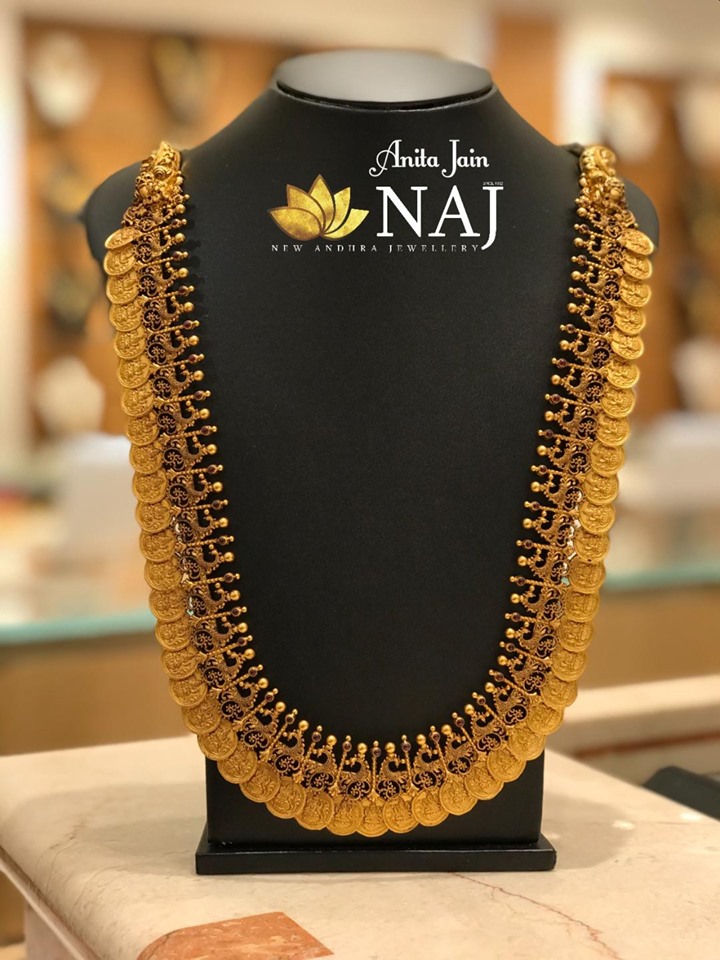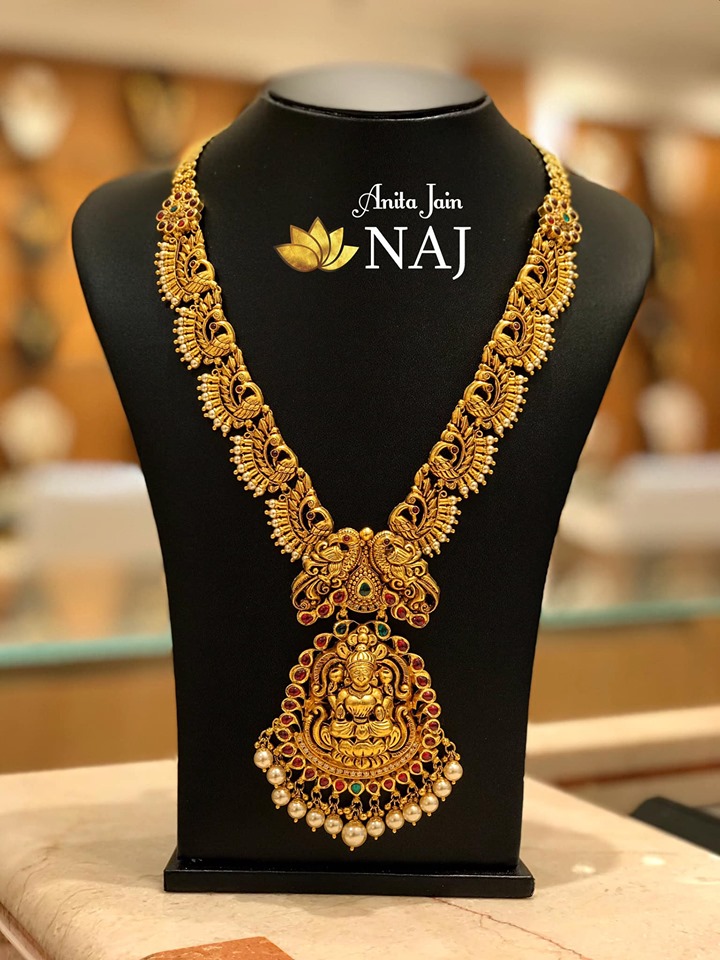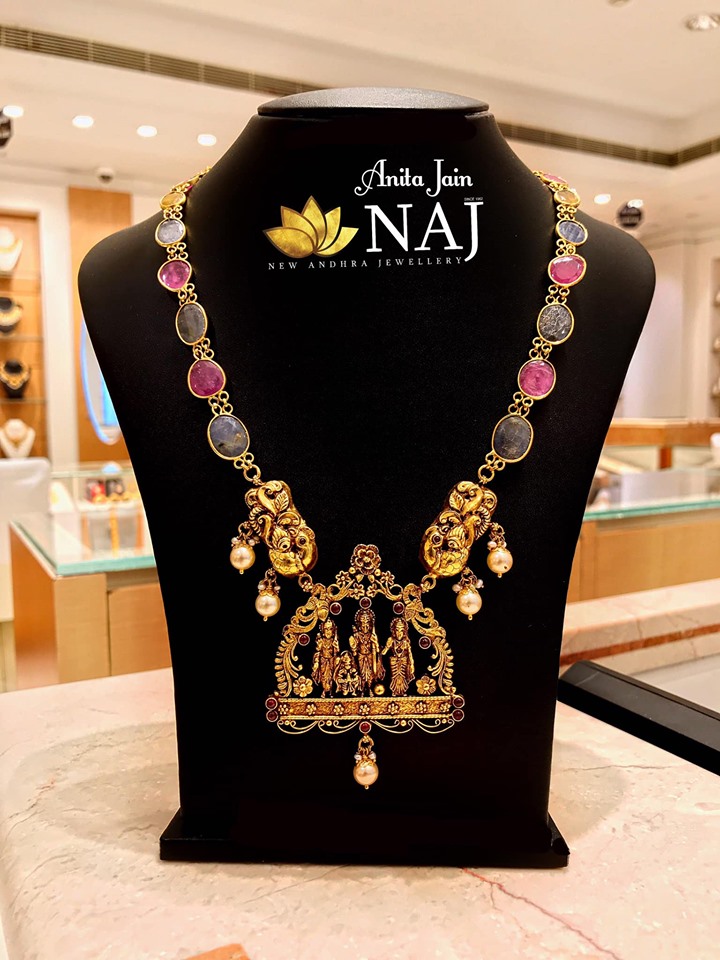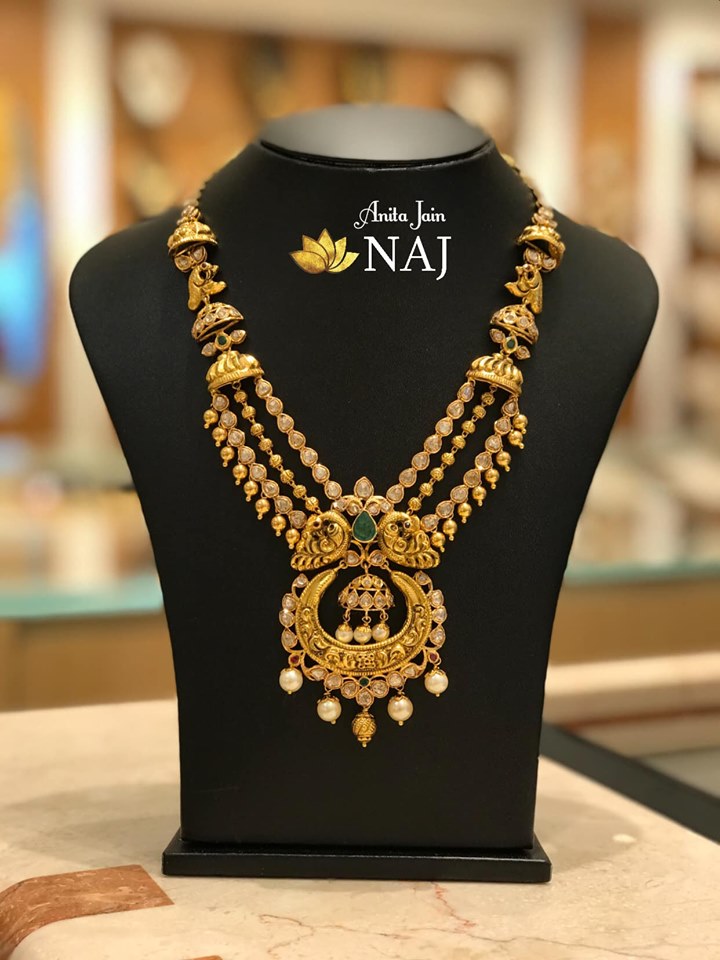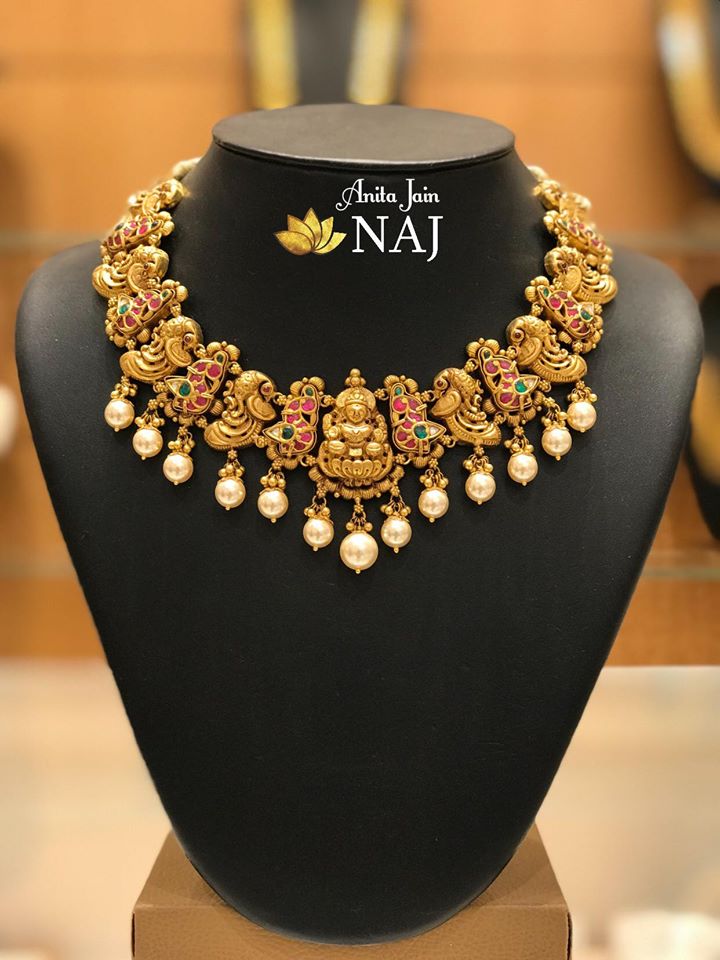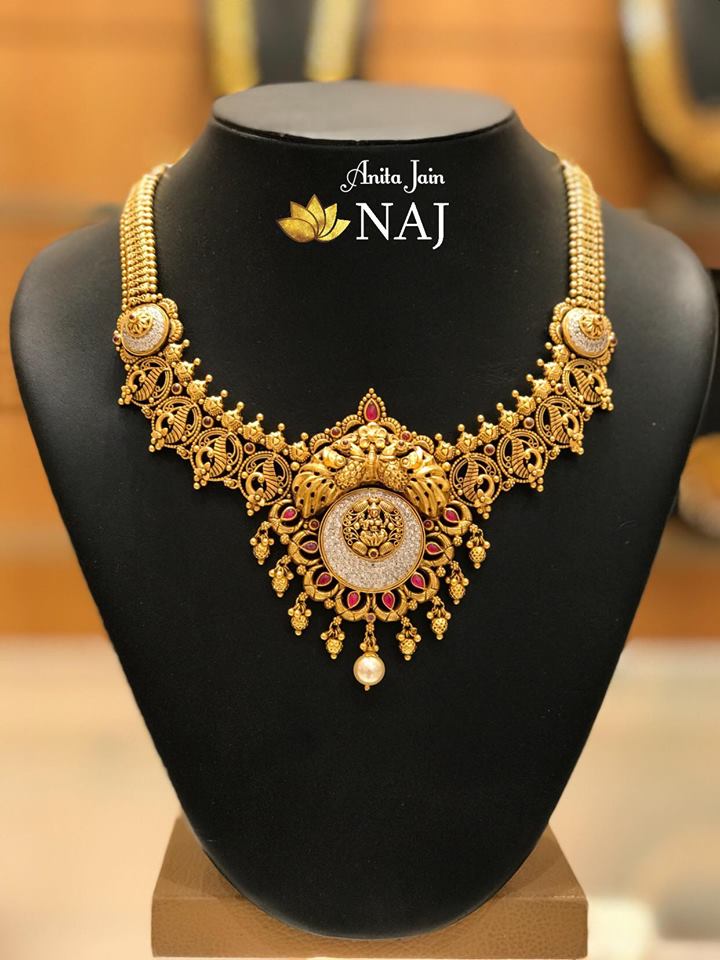 If you want to shop for the above-featured jewelry collection, then click here!!
Also Read: