South Indian brides are known for their rich kanjivaram saris, lots of gold jewellery and not to forget the famous gajra on their hairs. For all those would-to-be-brides out there who are looking for some major South Indian Bridal jewellery inspirations, here we will share beautiful pictures so that you can get inspire by the same.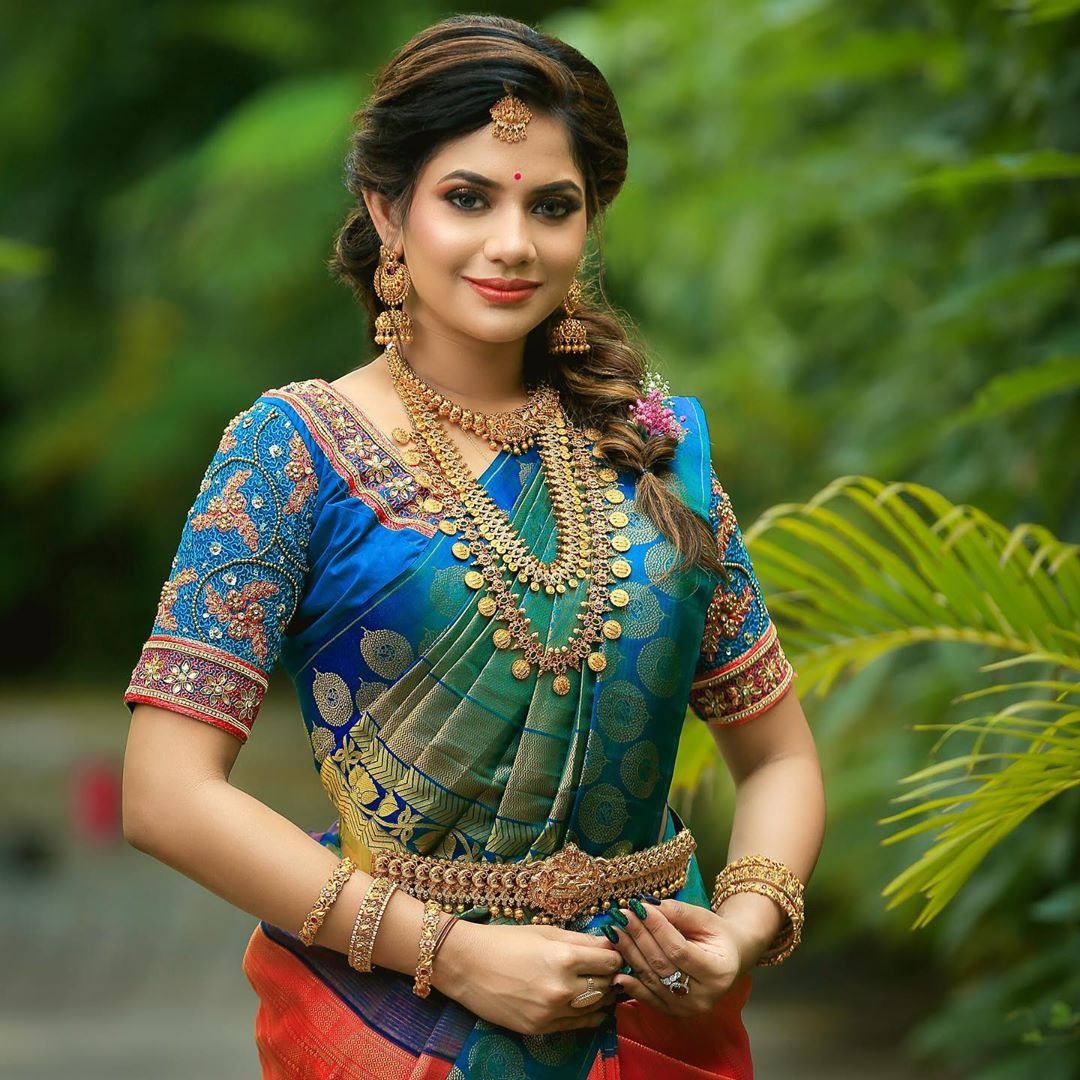 When it comes to the South Indian bridal jewellery, the most important thing is the necklace. South Indian brides love to wear multi layered necklaces for their wedding. Mostly there are three necklaces, however sometimes there can be two or even more than three also. The long necklace is referred as a haram necklace which mostly have goddess laxmi design and hence is also called laxmi haram. Apart from the laxmi design, coin necklace and mango mala are also popular designs in necklace. Earrings are usually matching to the necklace.
Oddiyanam or waist belt is another main part of South Indian Bridal jewellery 2020. Brides wear it around the waist over their kanjivaram sarees. Nethi Chutti also know as mang tika is also an integral part of the jewellery of a South Indian bride. All the jewlery designs are mostly based on the concept of temple jewellery.
With the change in time and fashion trends, now many brides also prefer wearing diamond jewellery on their wedding day. For your reference below we have featured some amazing bold and beautiful designs of South Indian bridal jewellery 2020 by the brand New Ideas Fashions.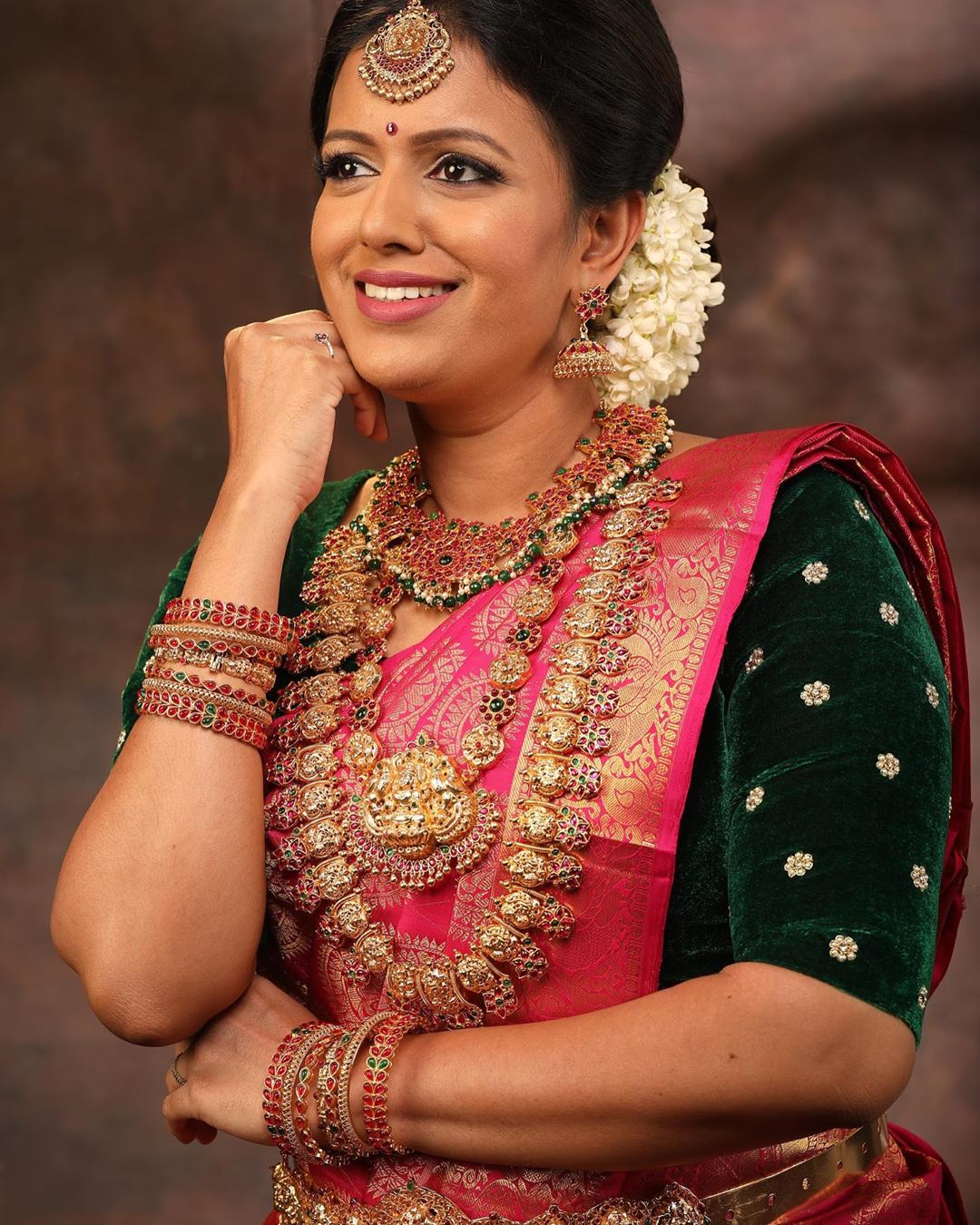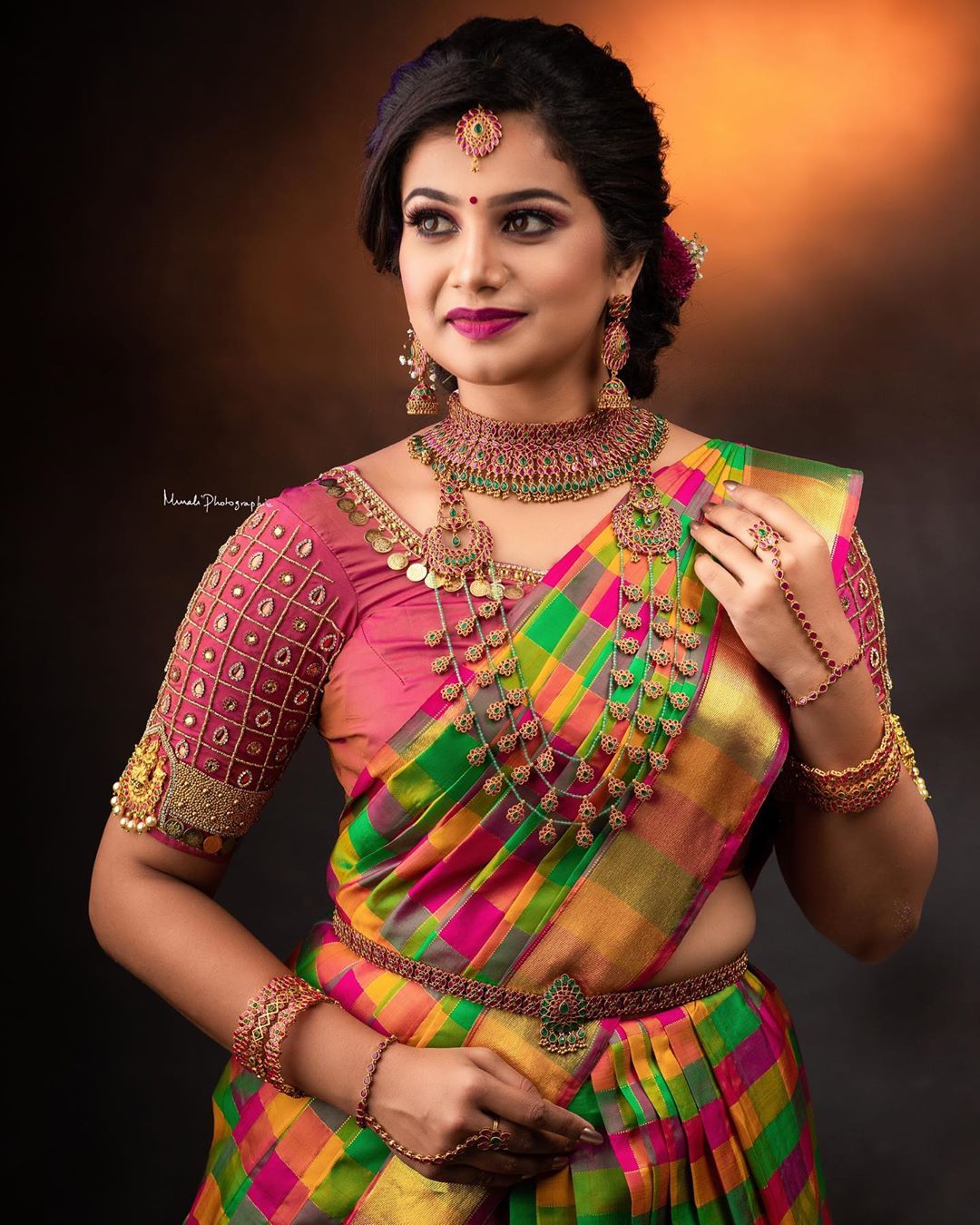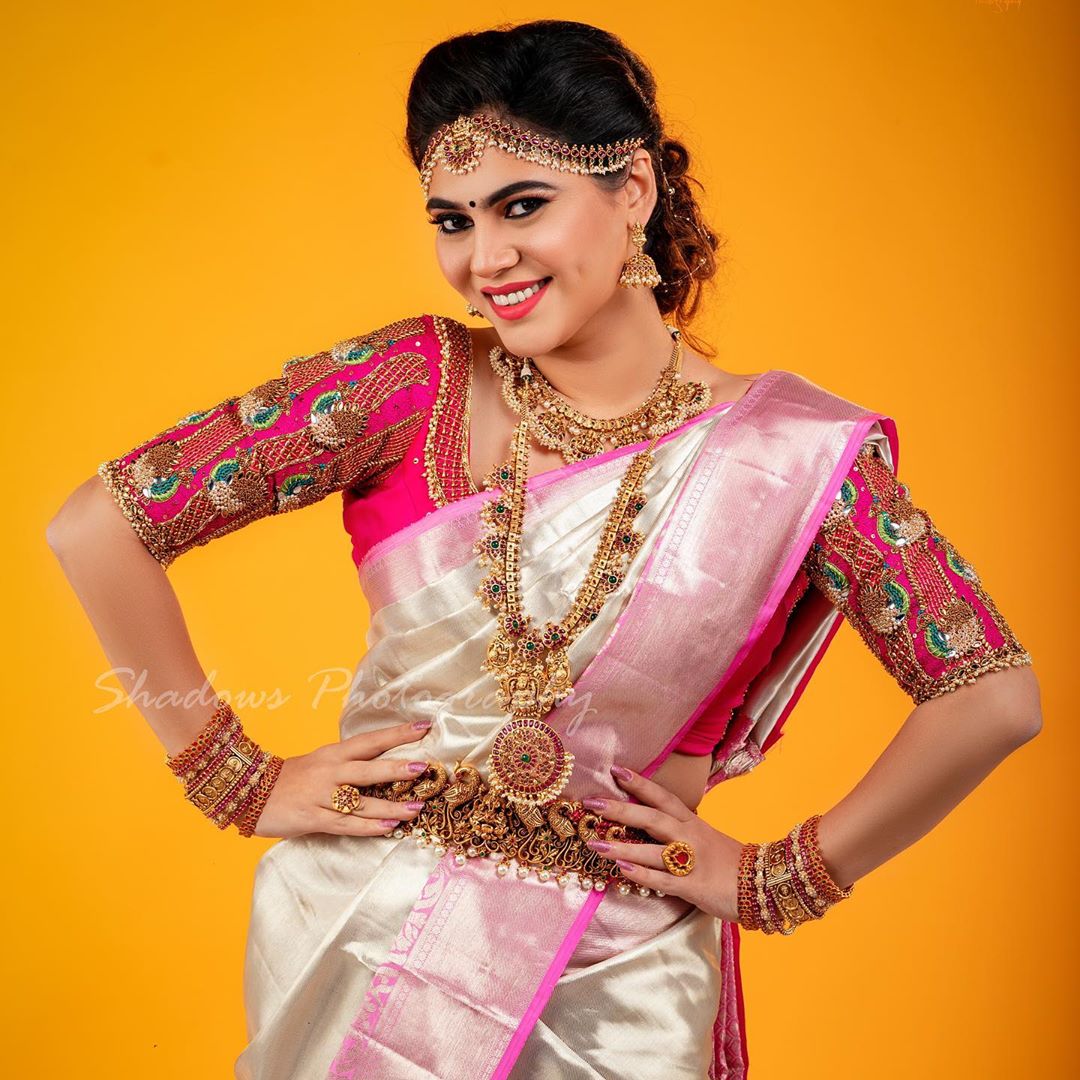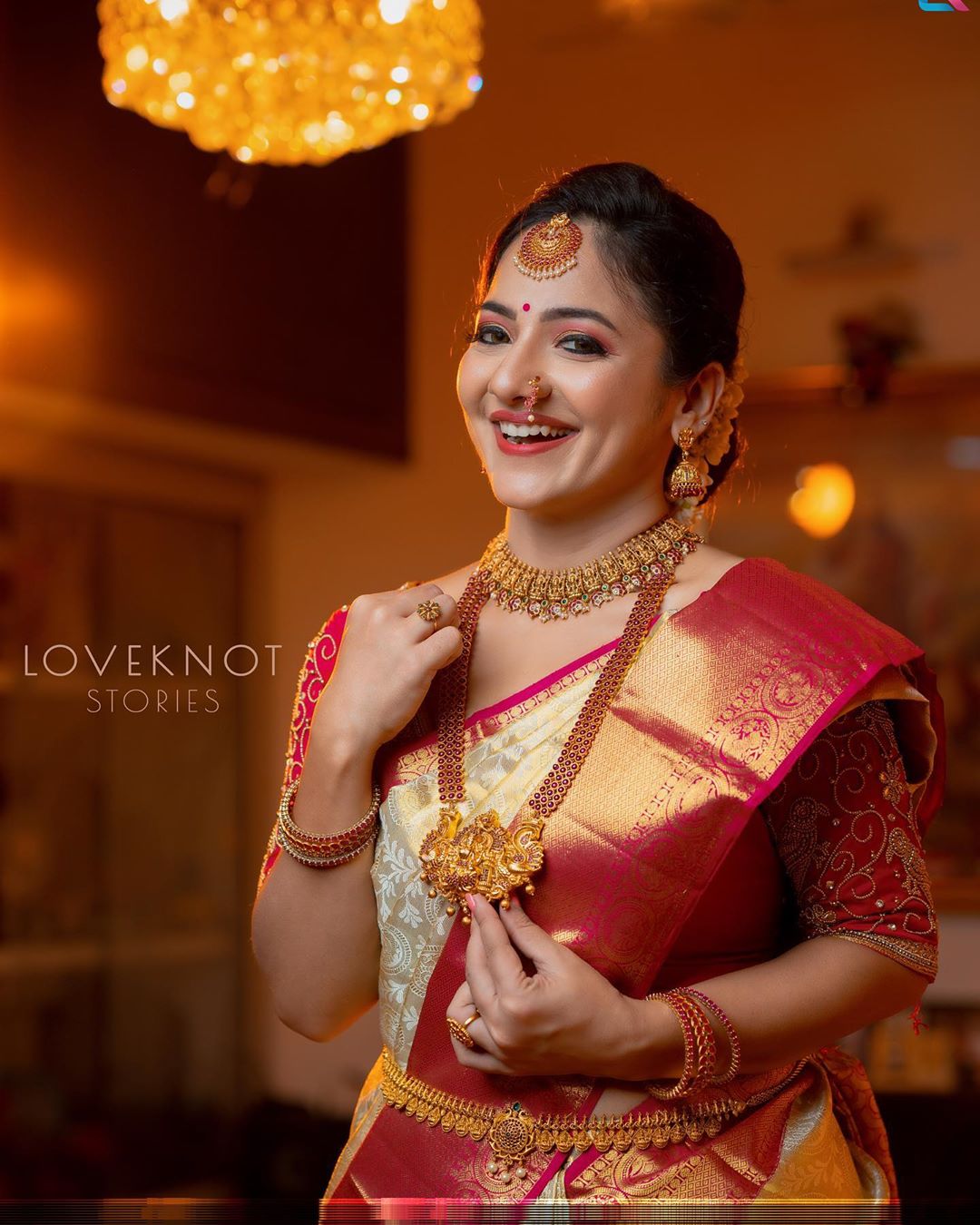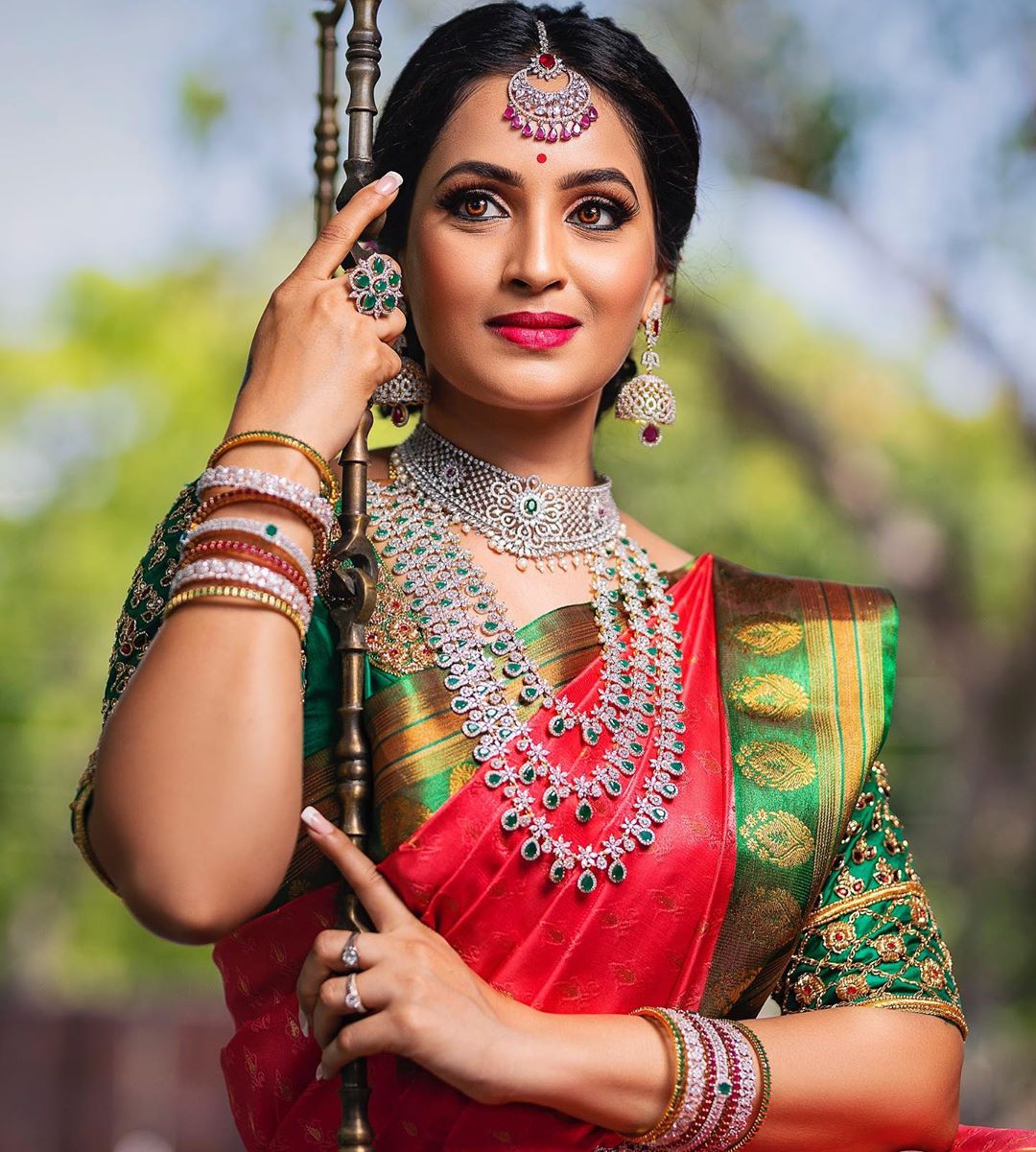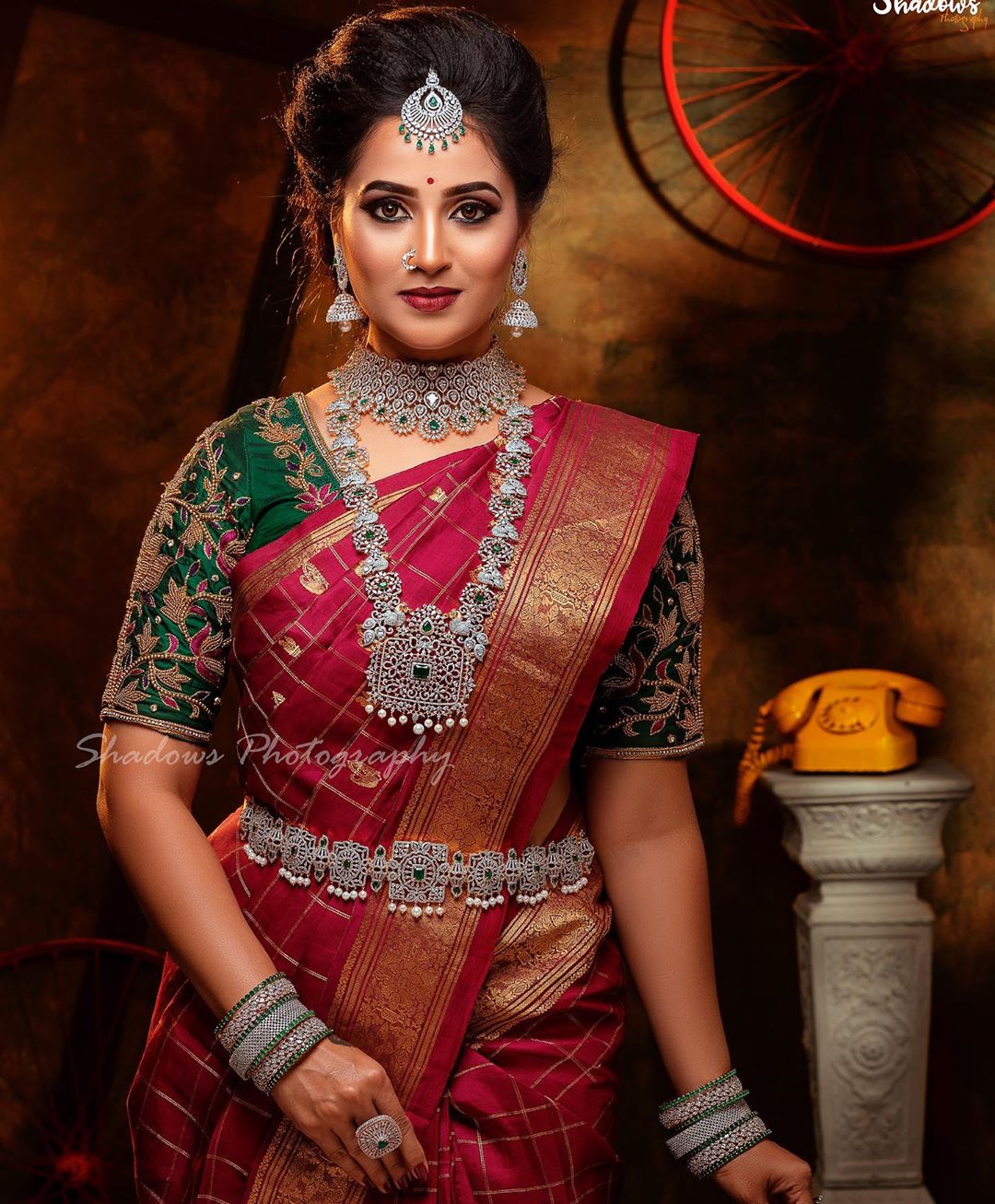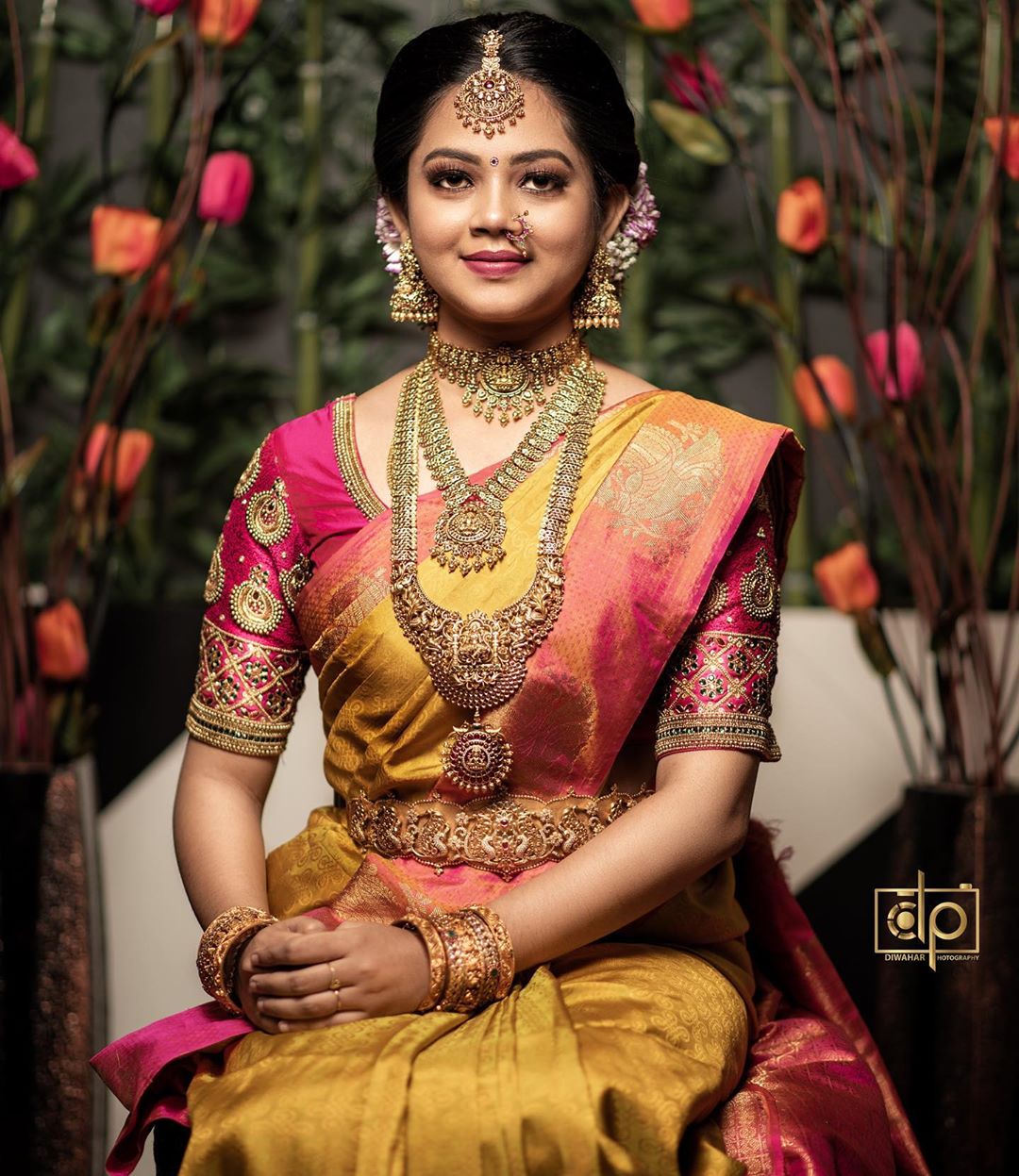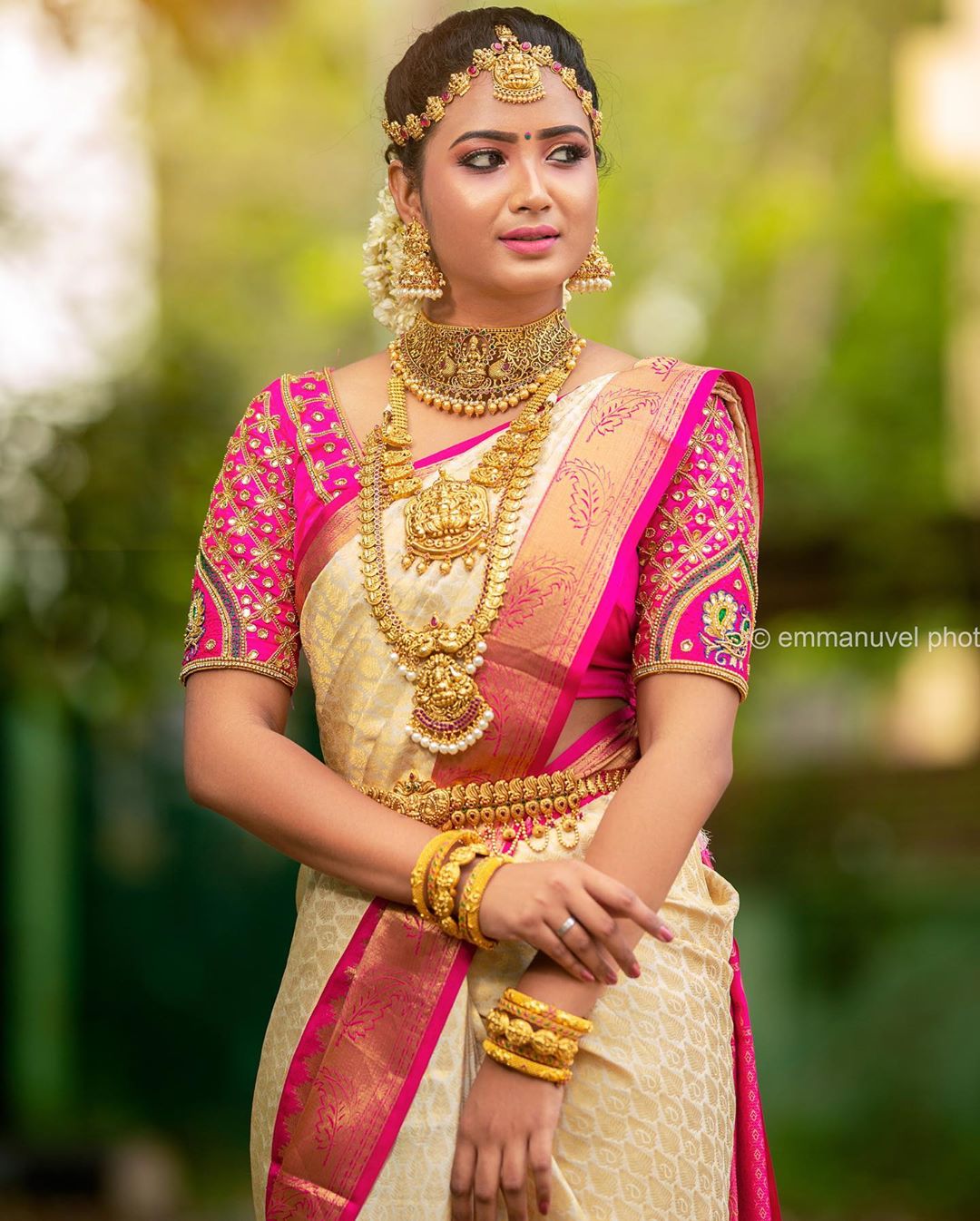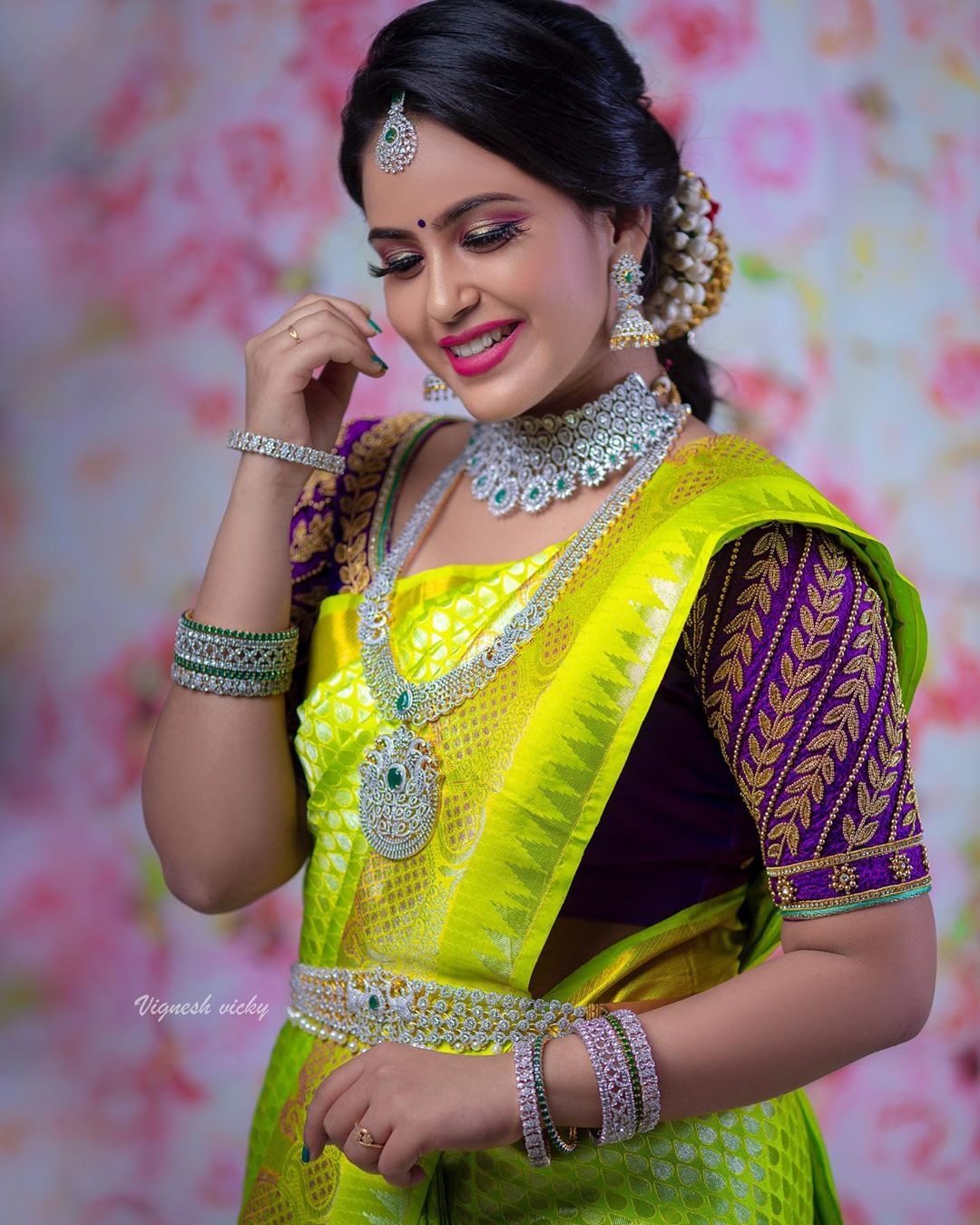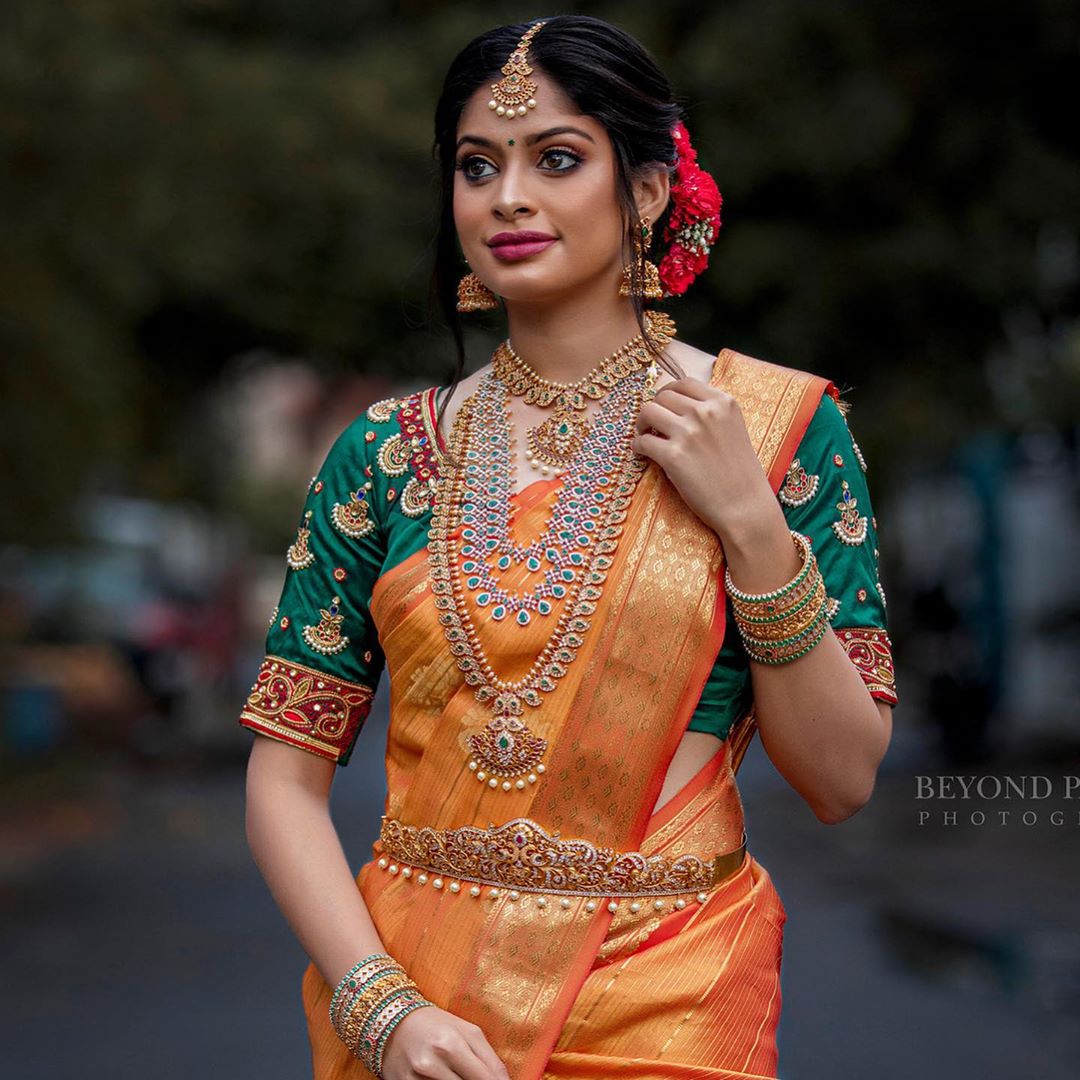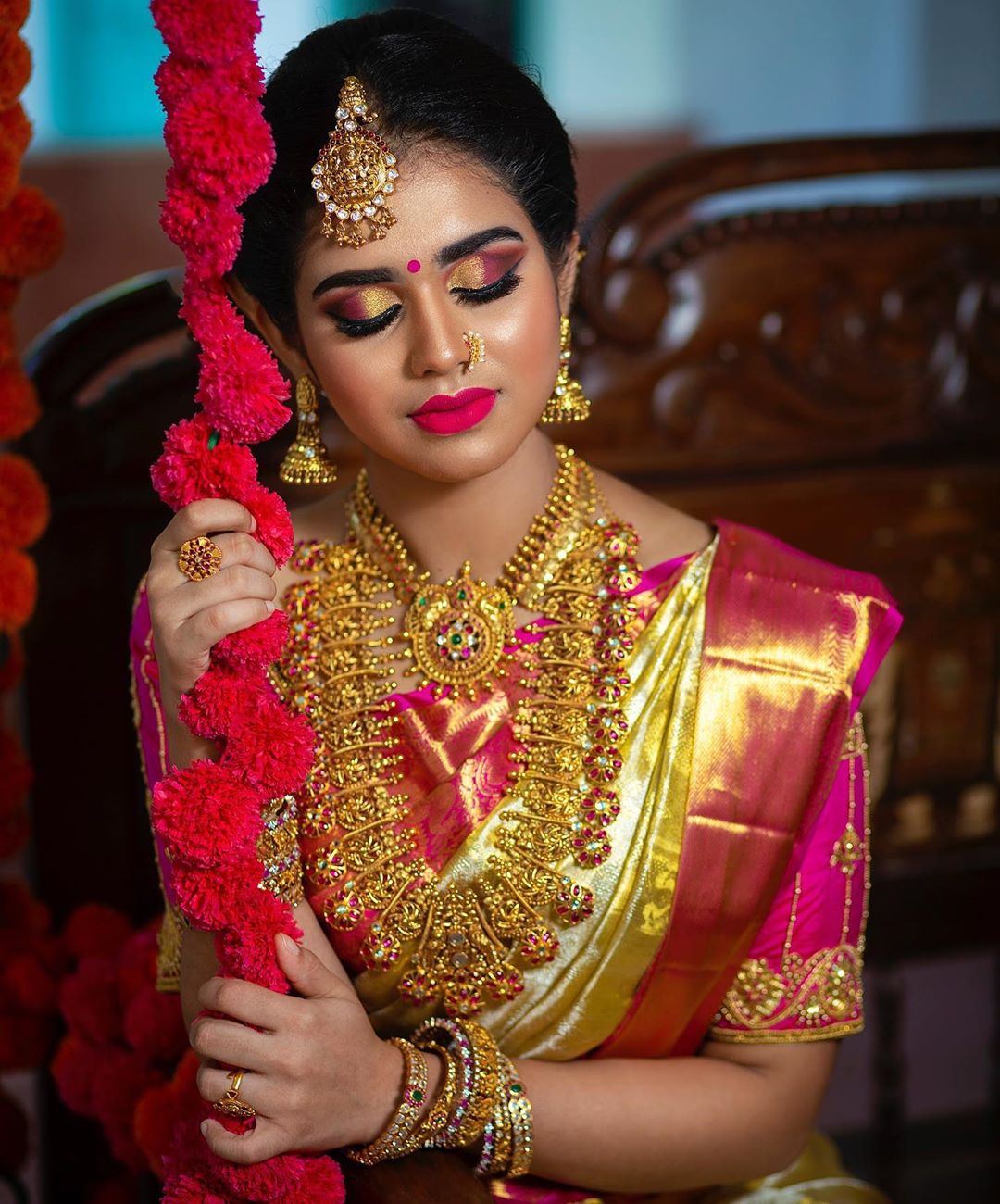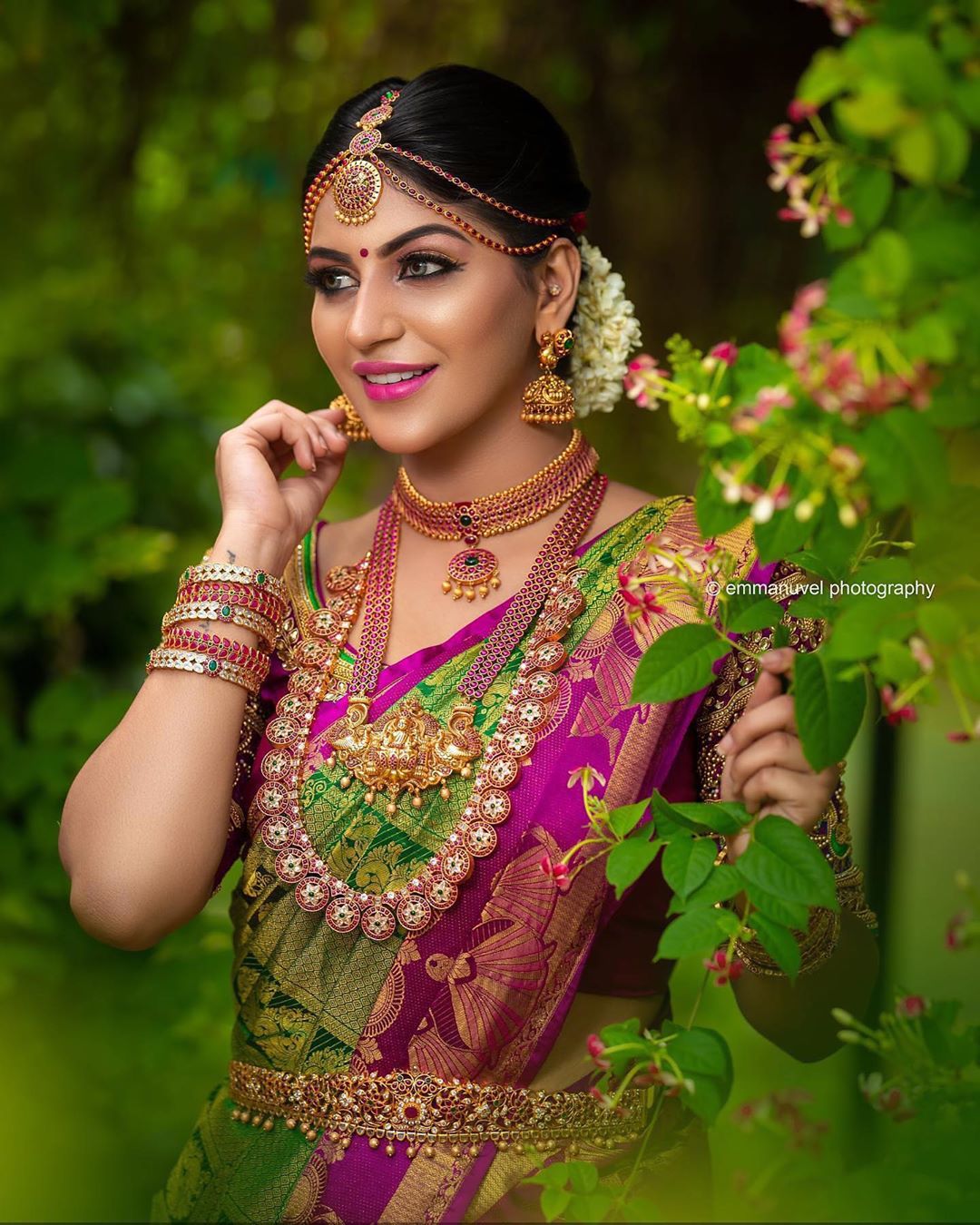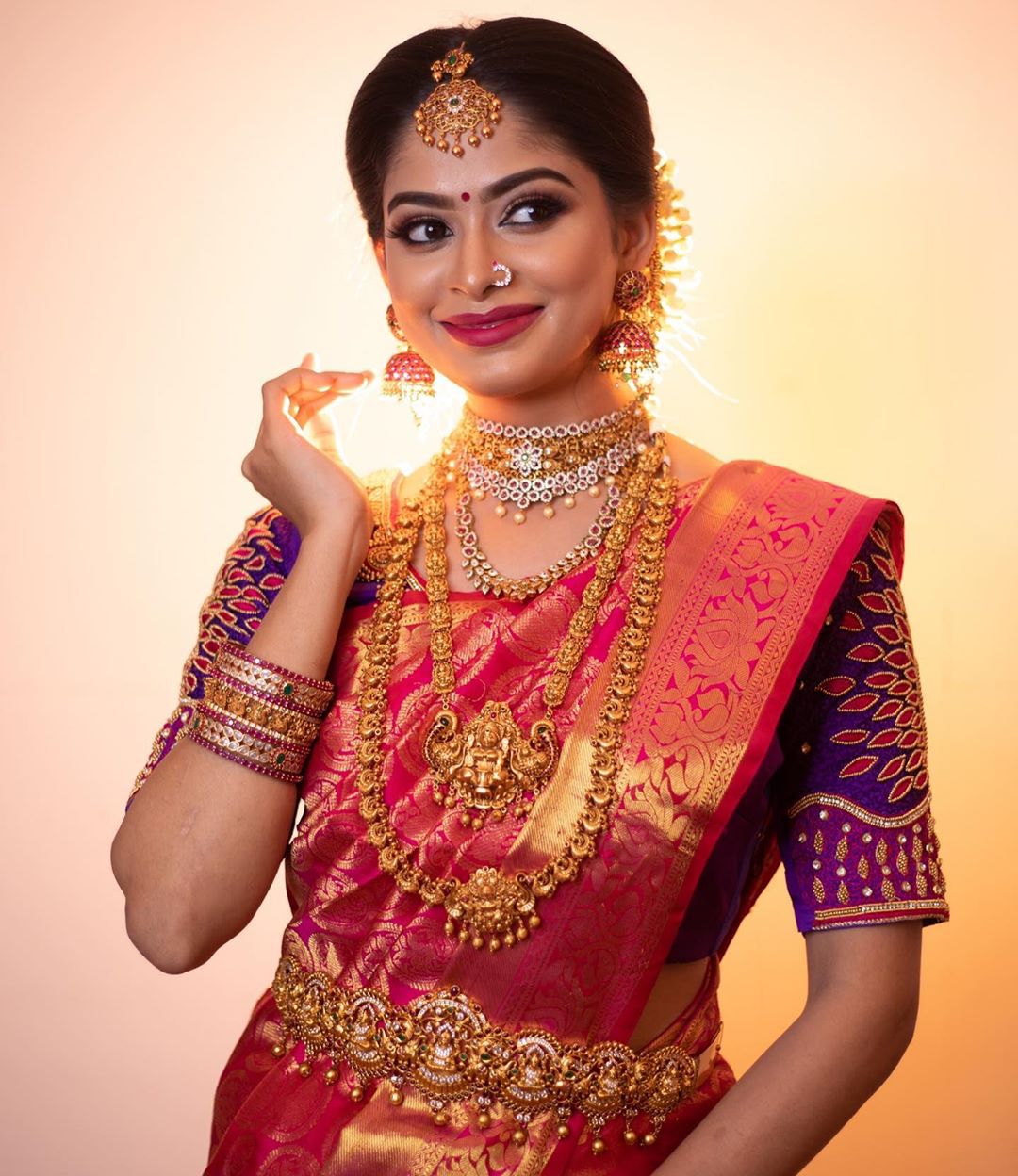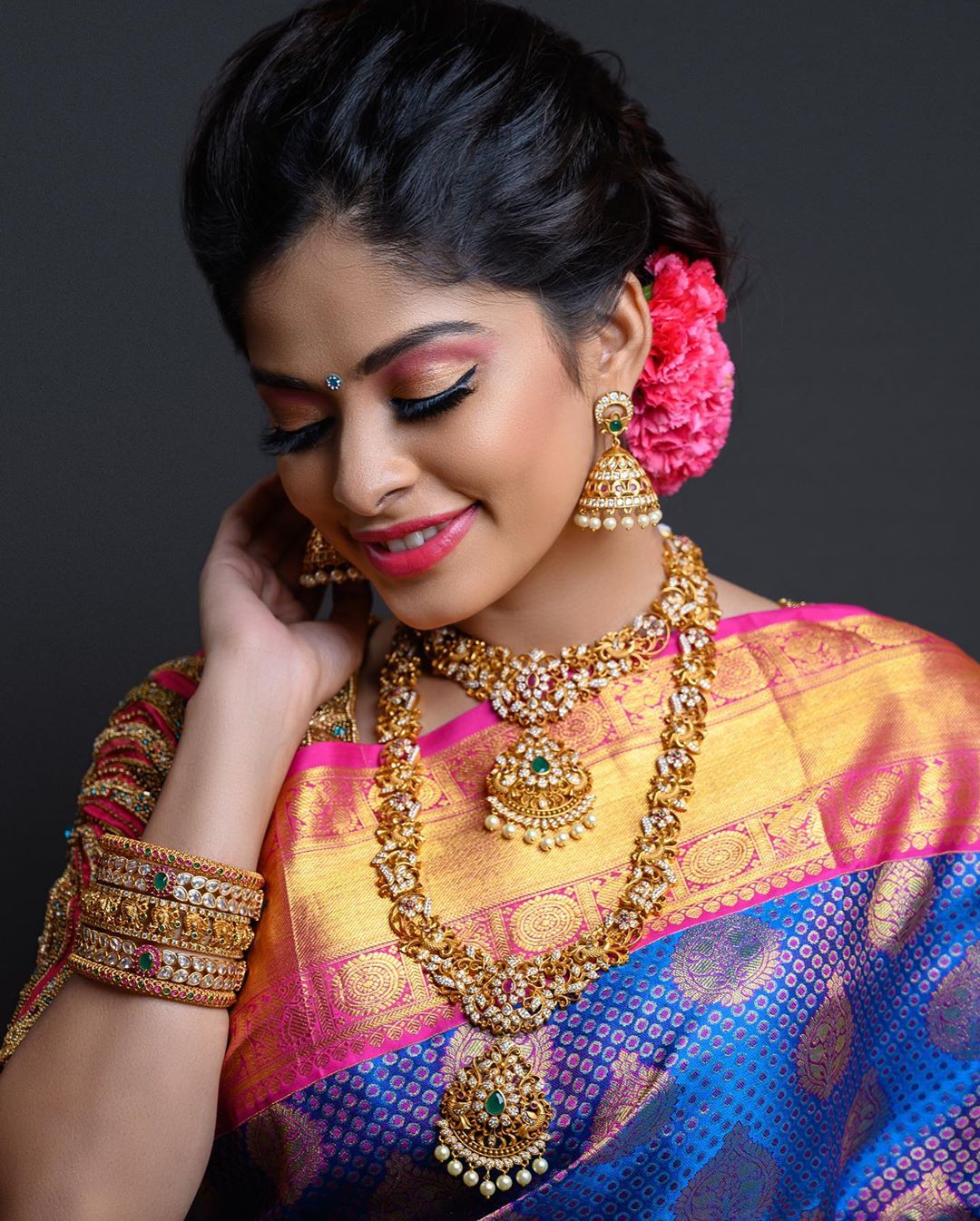 We hope that you got a brief idea about the trending jewlry designs for 2020. Keep reading this space to get in touch with all the latest jewelry trends. Click here to shop for the above featured bridal jewelries.
Also Read: