South Indian antique necklace sets are such that are the weakness of every woman. They can't get over their love for the vintage jewellery and that's the reason why these jewelries are always high in demand. There are various online platforms where you can get varieties of antique neck pieces but only a few are such where one can find the authentic traditional South Indian jewels.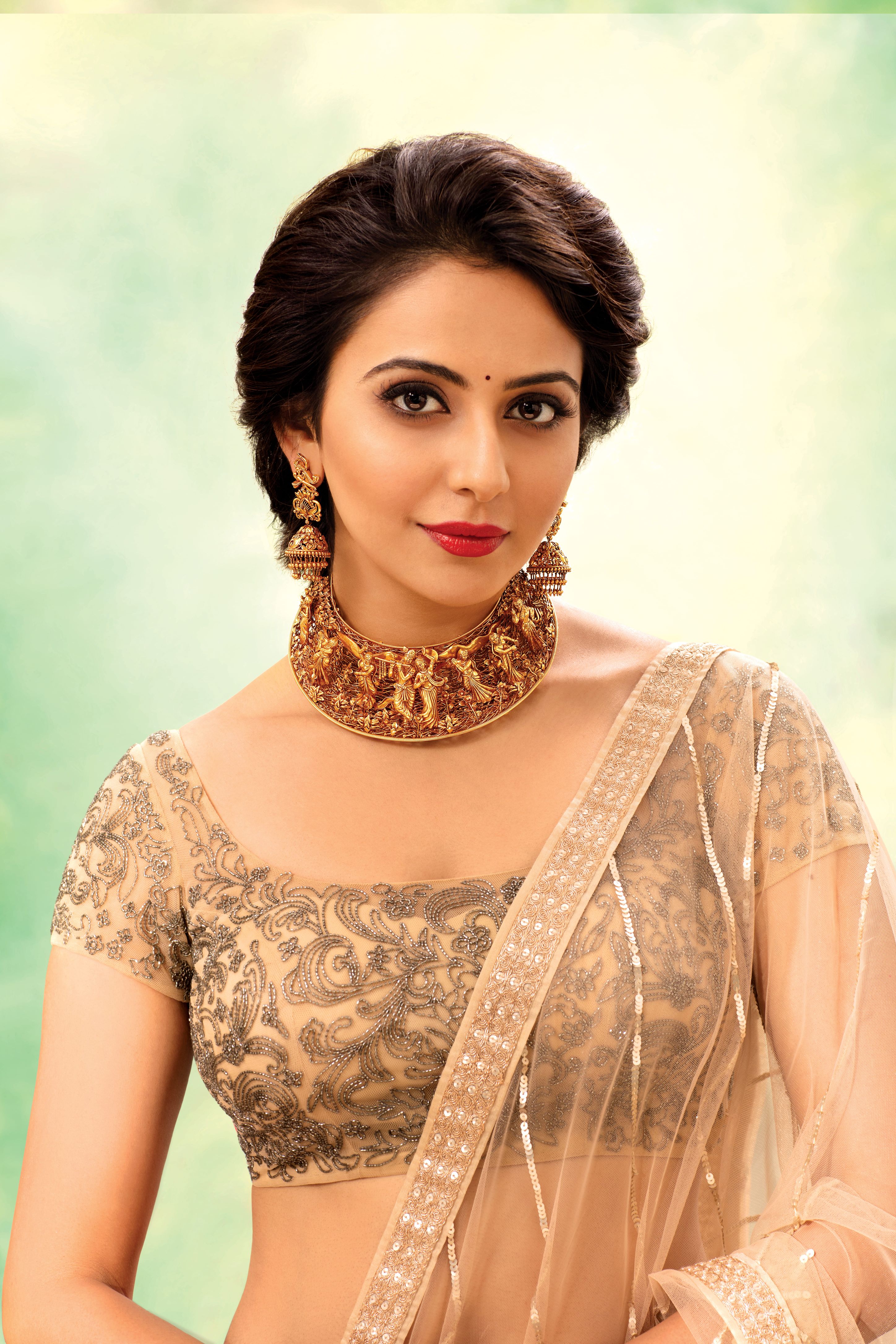 The vintage jewellery pieces looks the best when paired with traditional kanjivaram sarees. The Royal factor of a kanjivaram saree lifts up to a whole new level and hence every South Indian bride look forward to wear the most authentic South Indian antique necklace designs. Even most of the South Indian celebs prefer wearing such vintage neckpieces over the fancy designer onces. So, you see that the craze for the antique neckpieces is just unmatched and no other piece of jewelry can take its place.
If you are someone who is looking out for the most stunning South Indian antique necklace designs like coin necklace, temple jewelry, mangomala, haram sets, chokers or multilayered necklaces then Vaibhav Jewellers is the brand that you must check. They have collection of the most authentic South Indian jewellery. Below we have featured some of the best selling designs from this brand, have a look: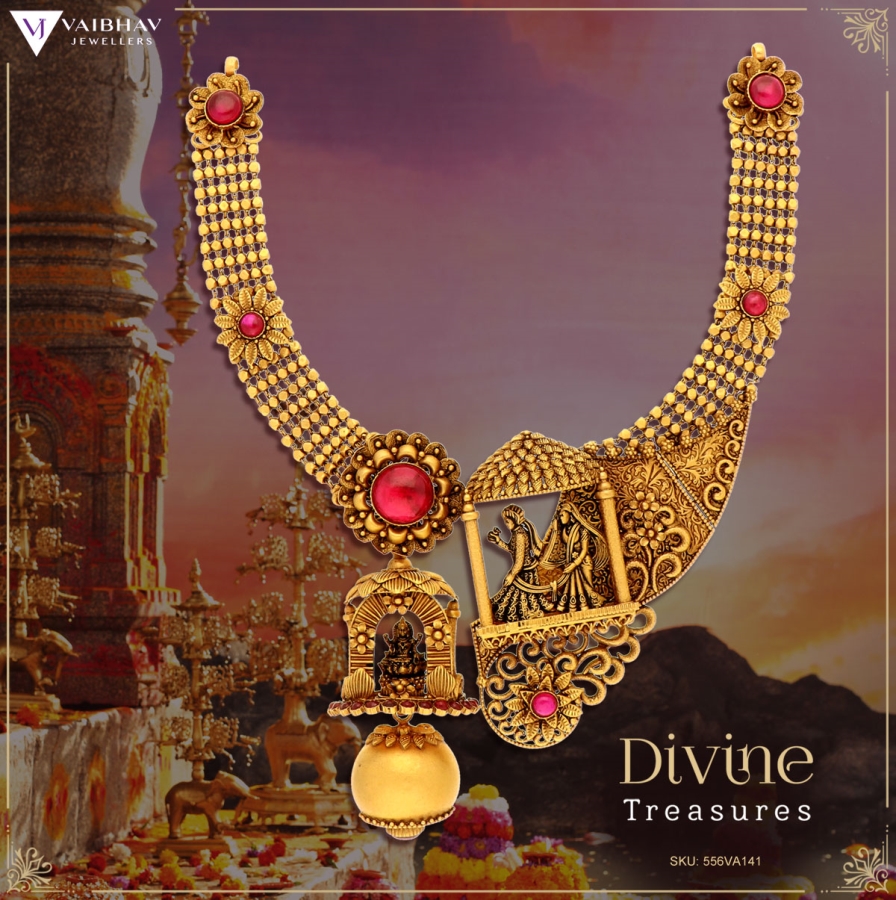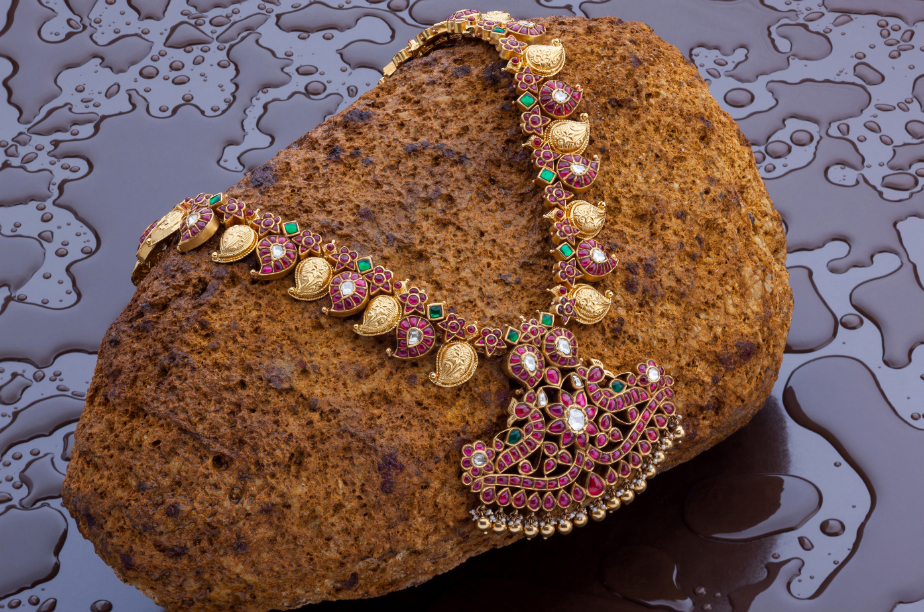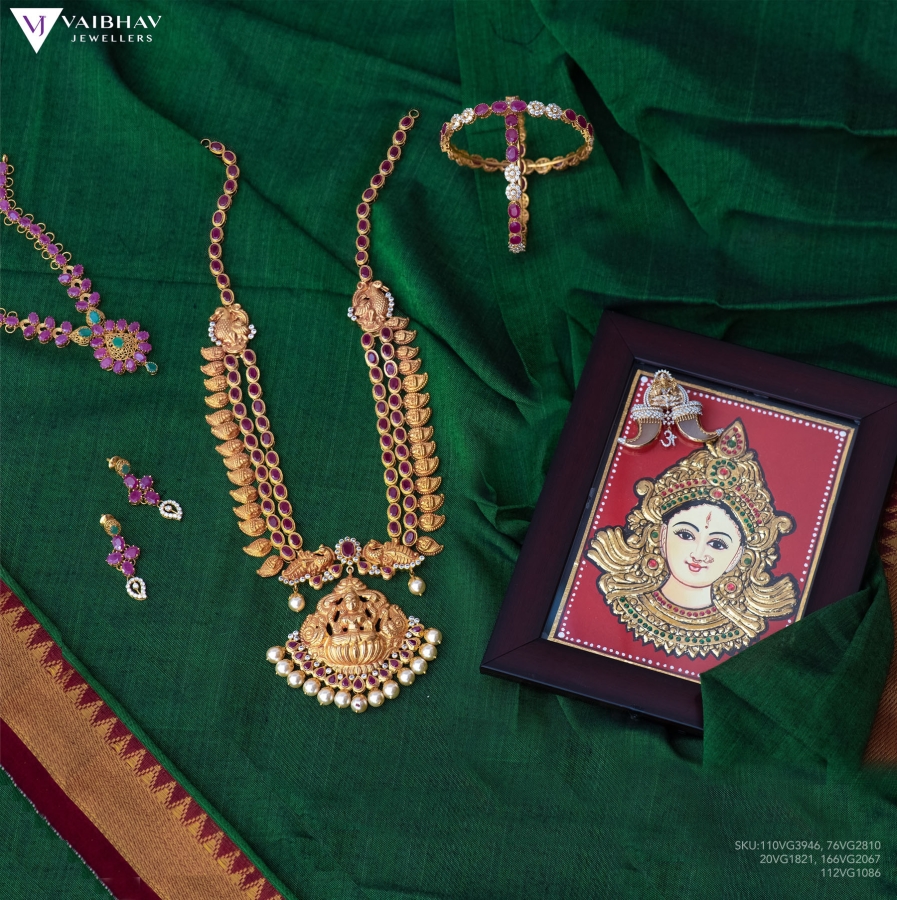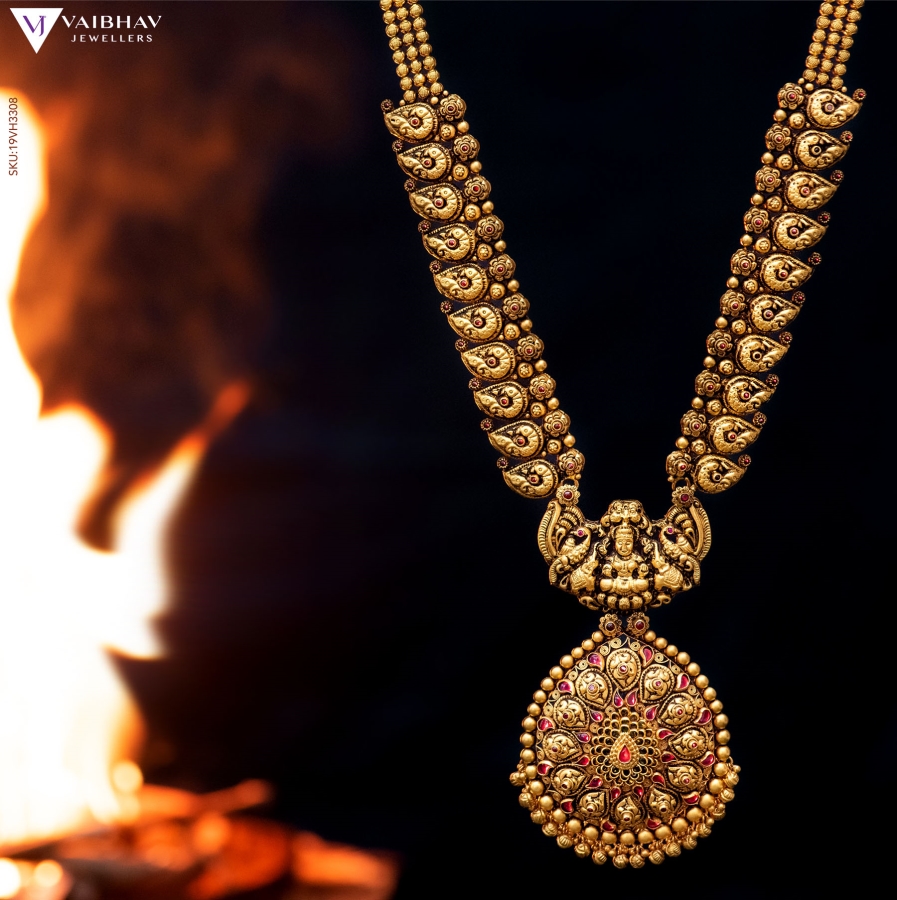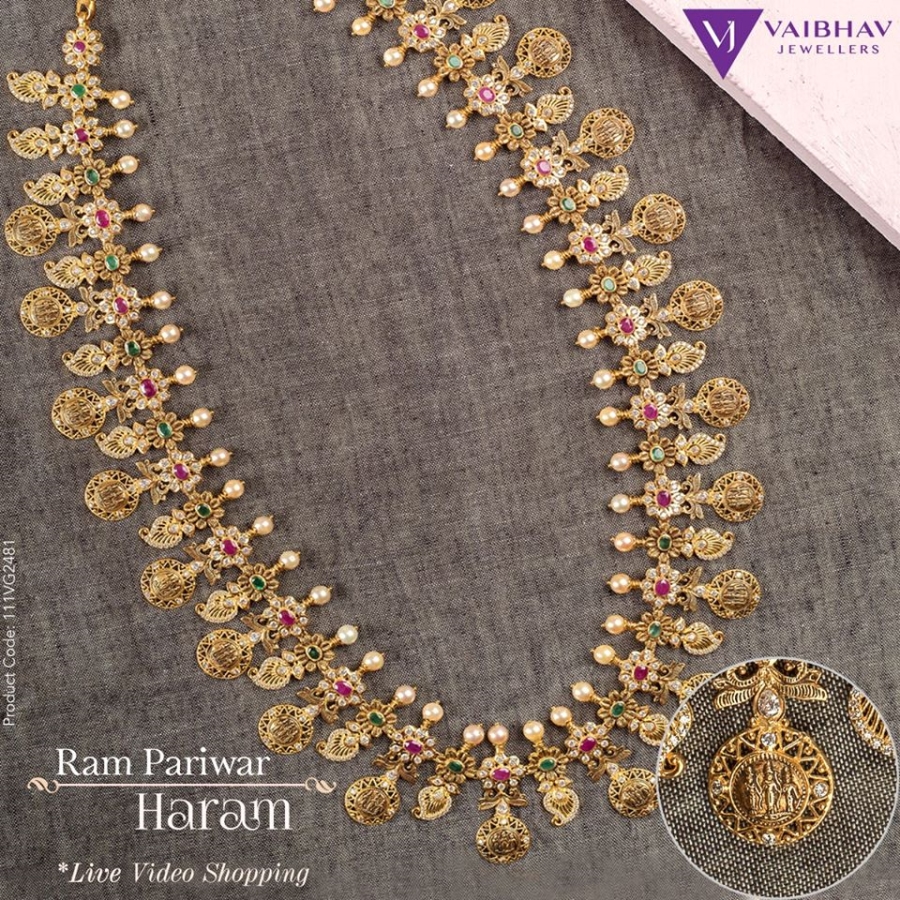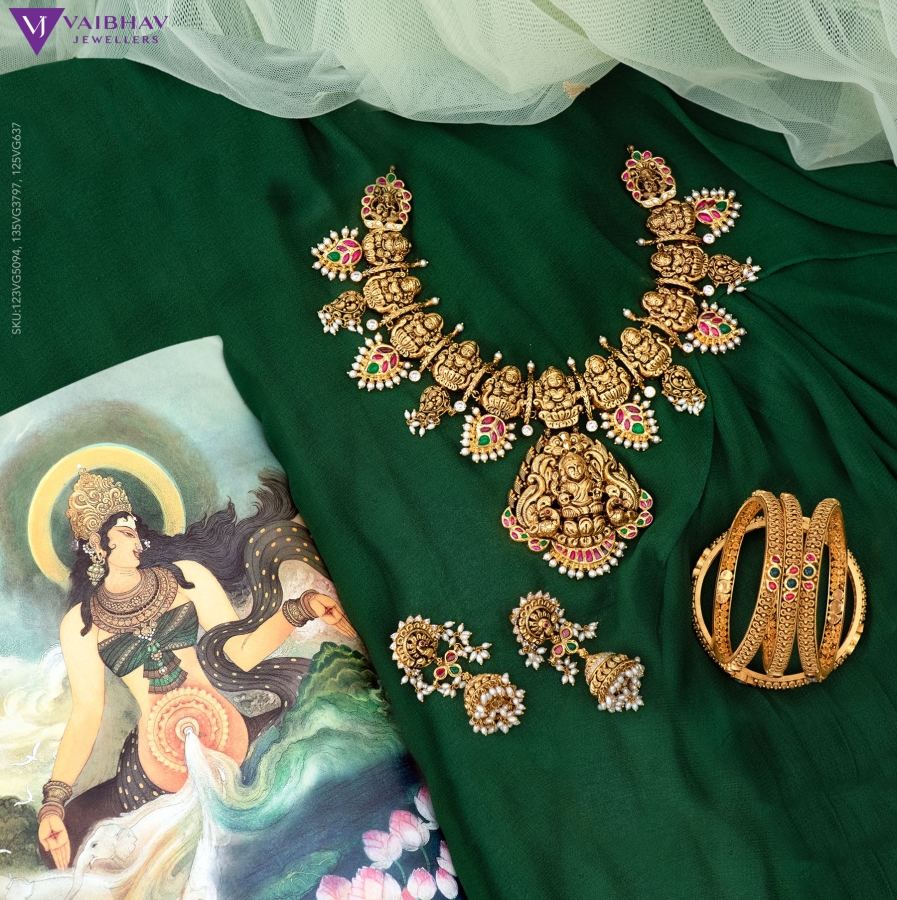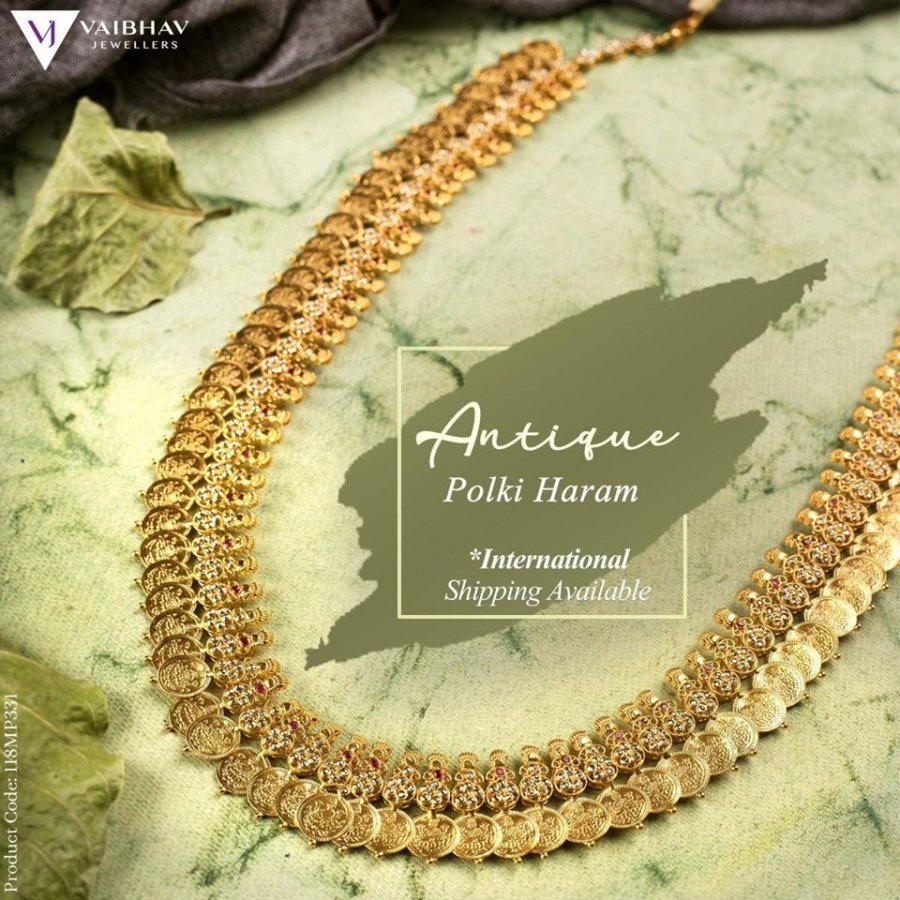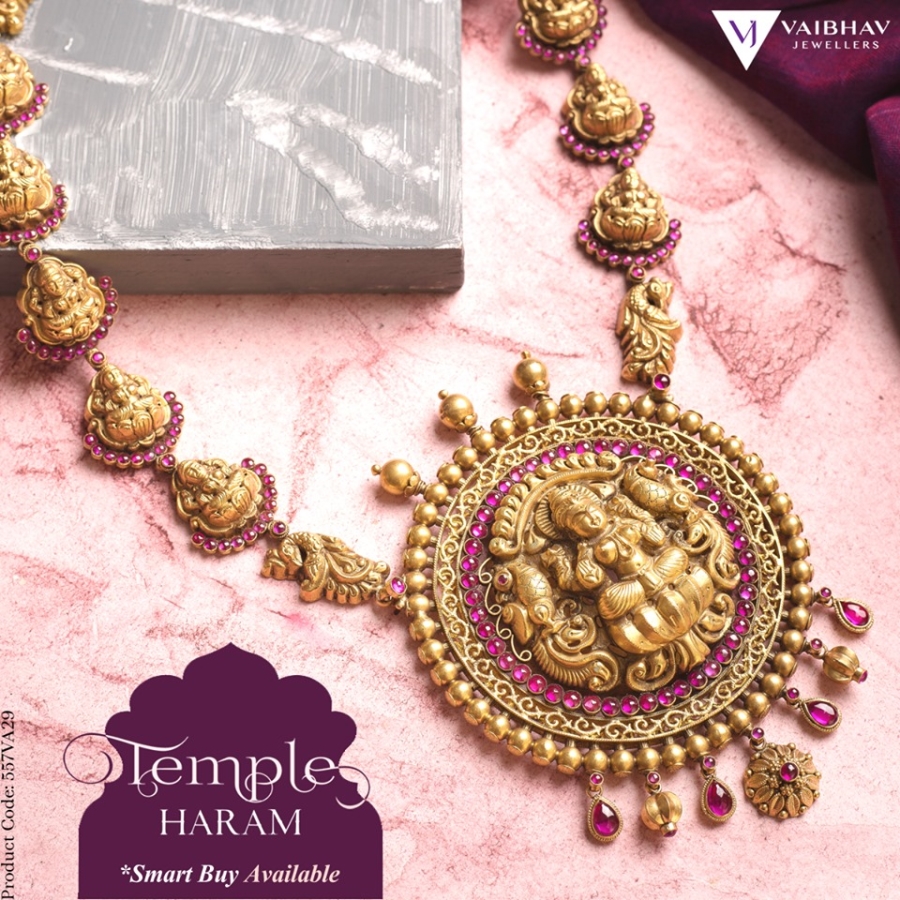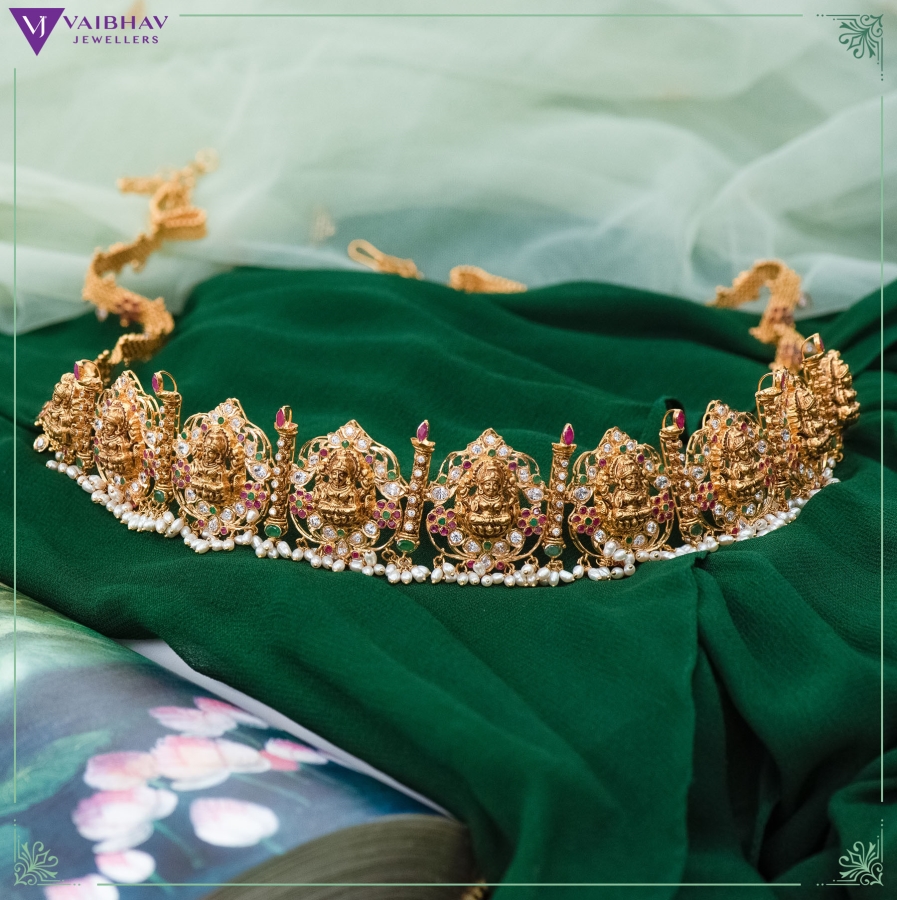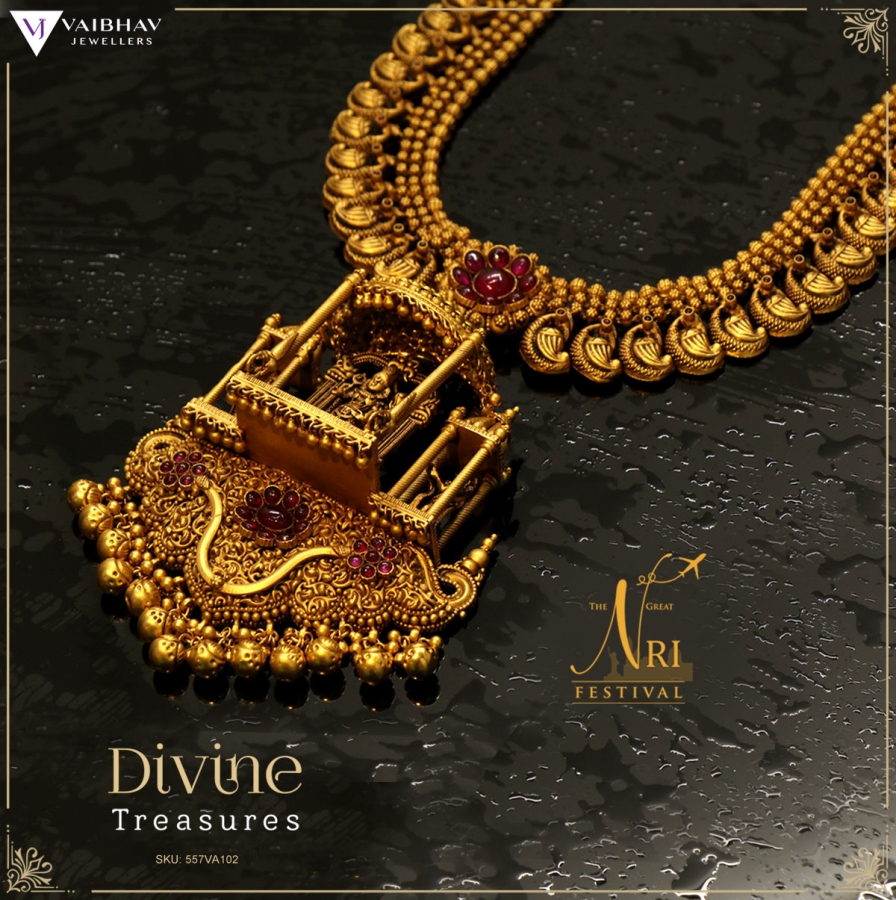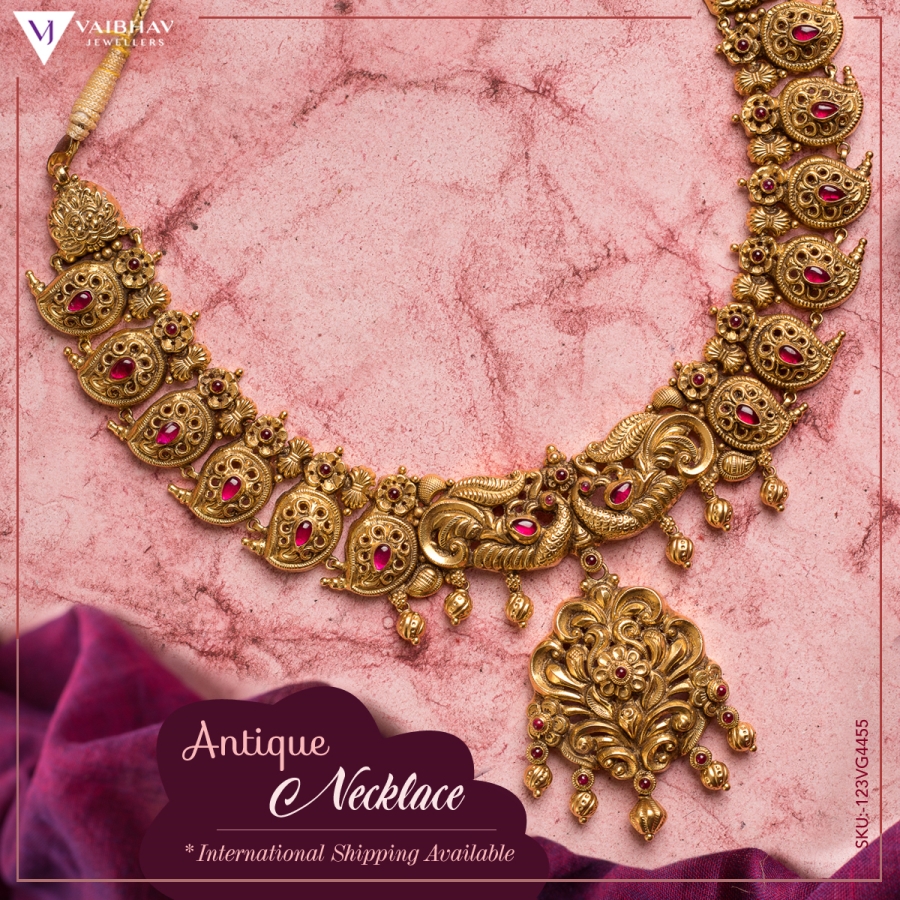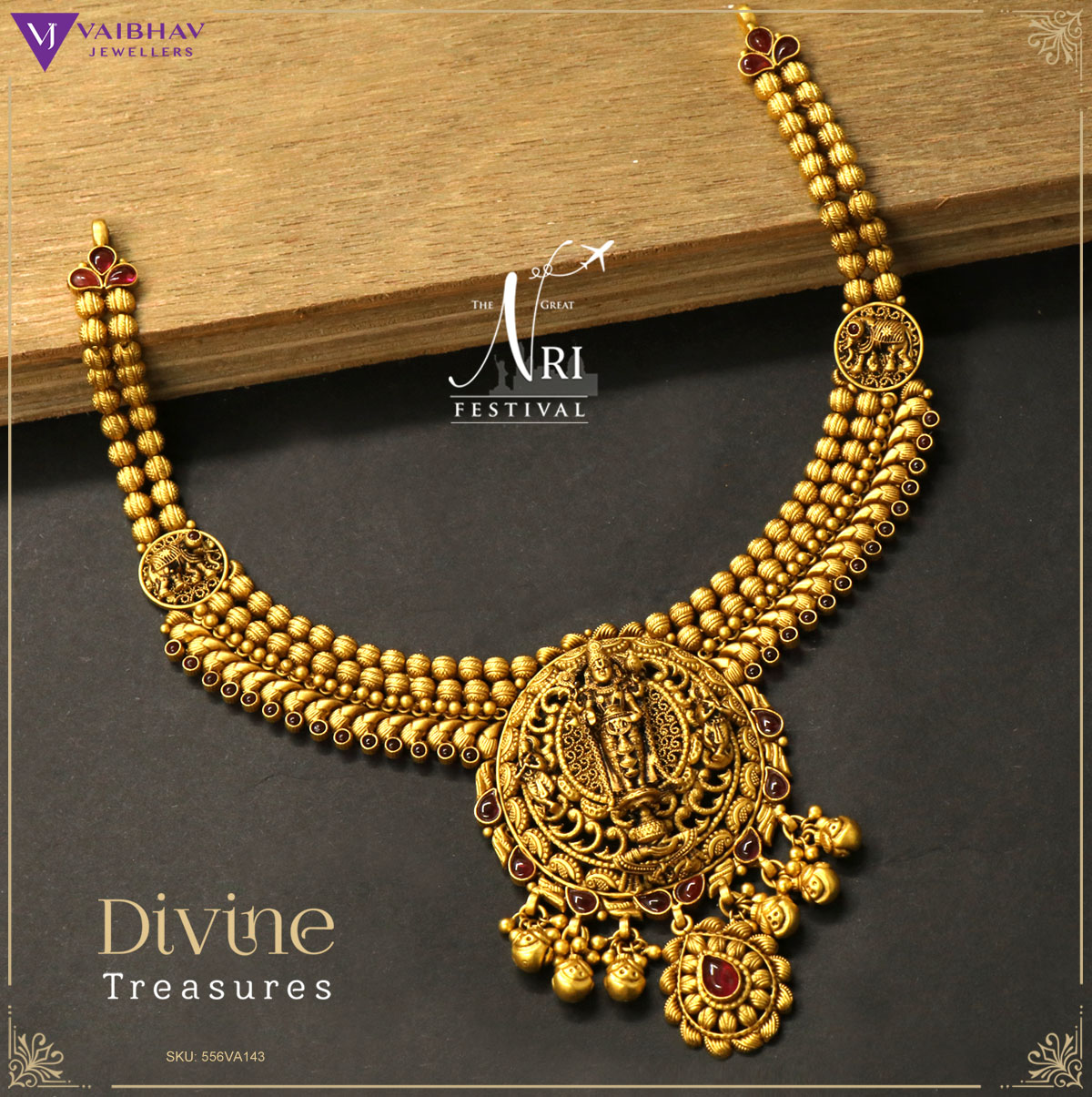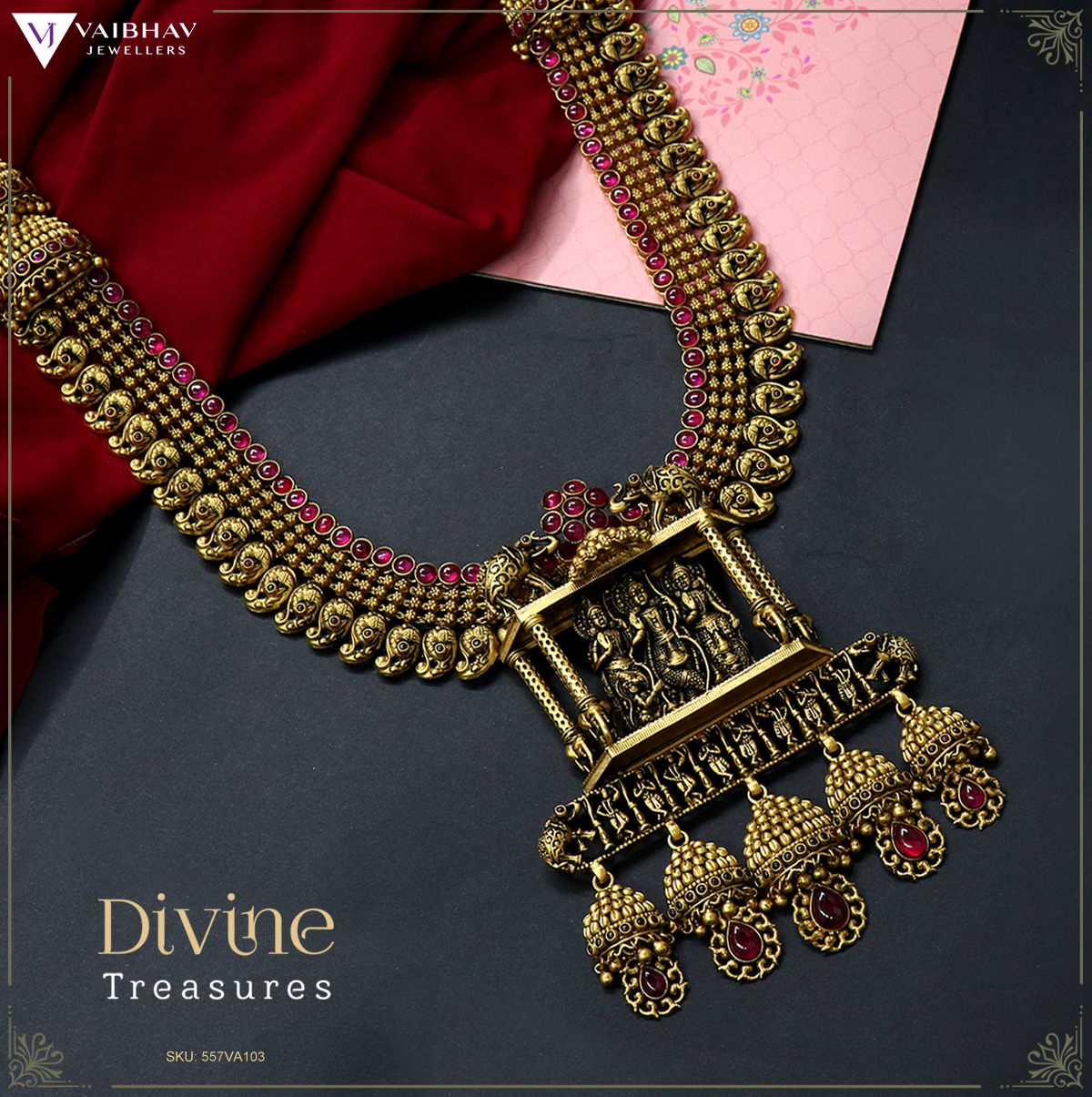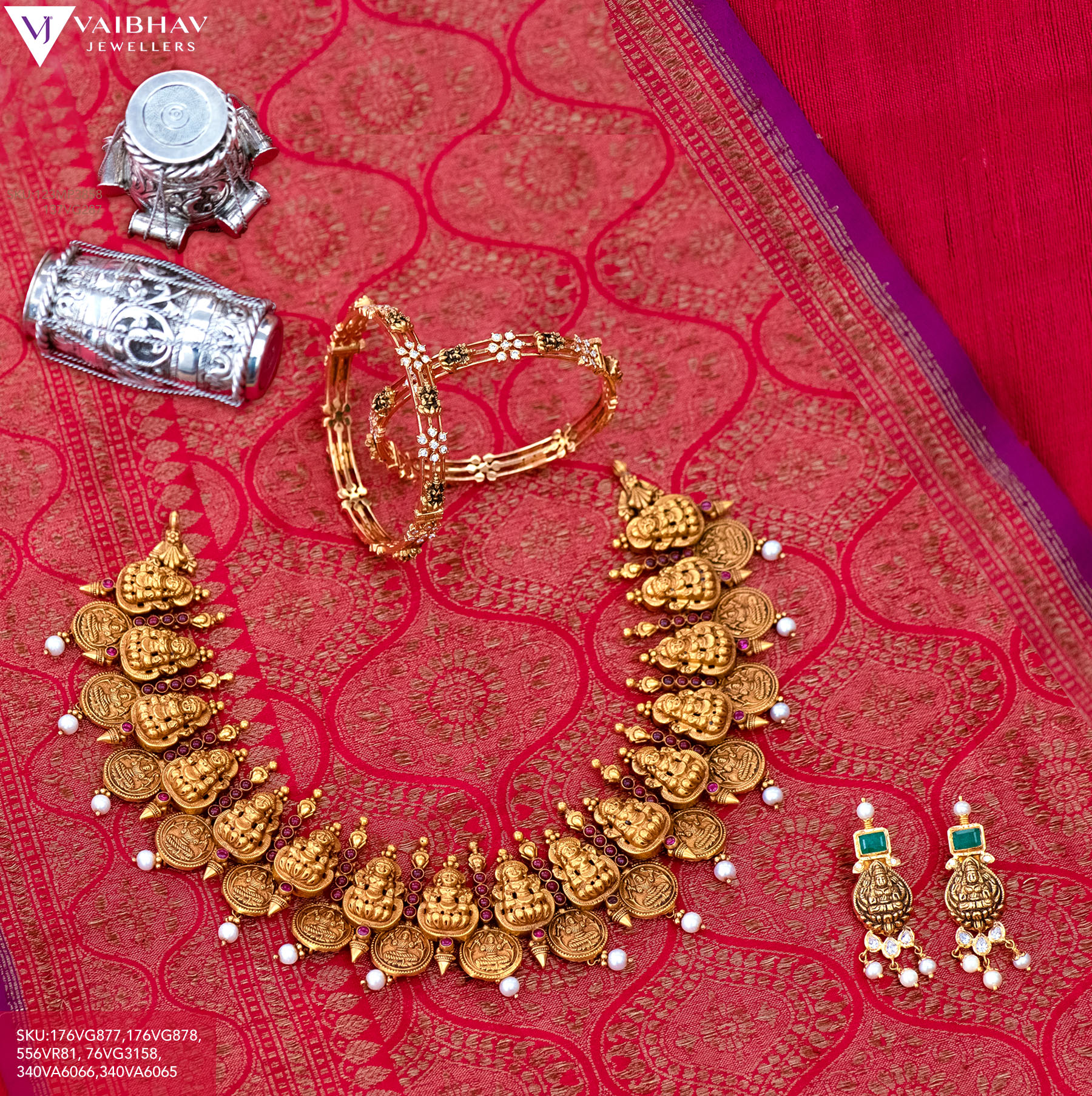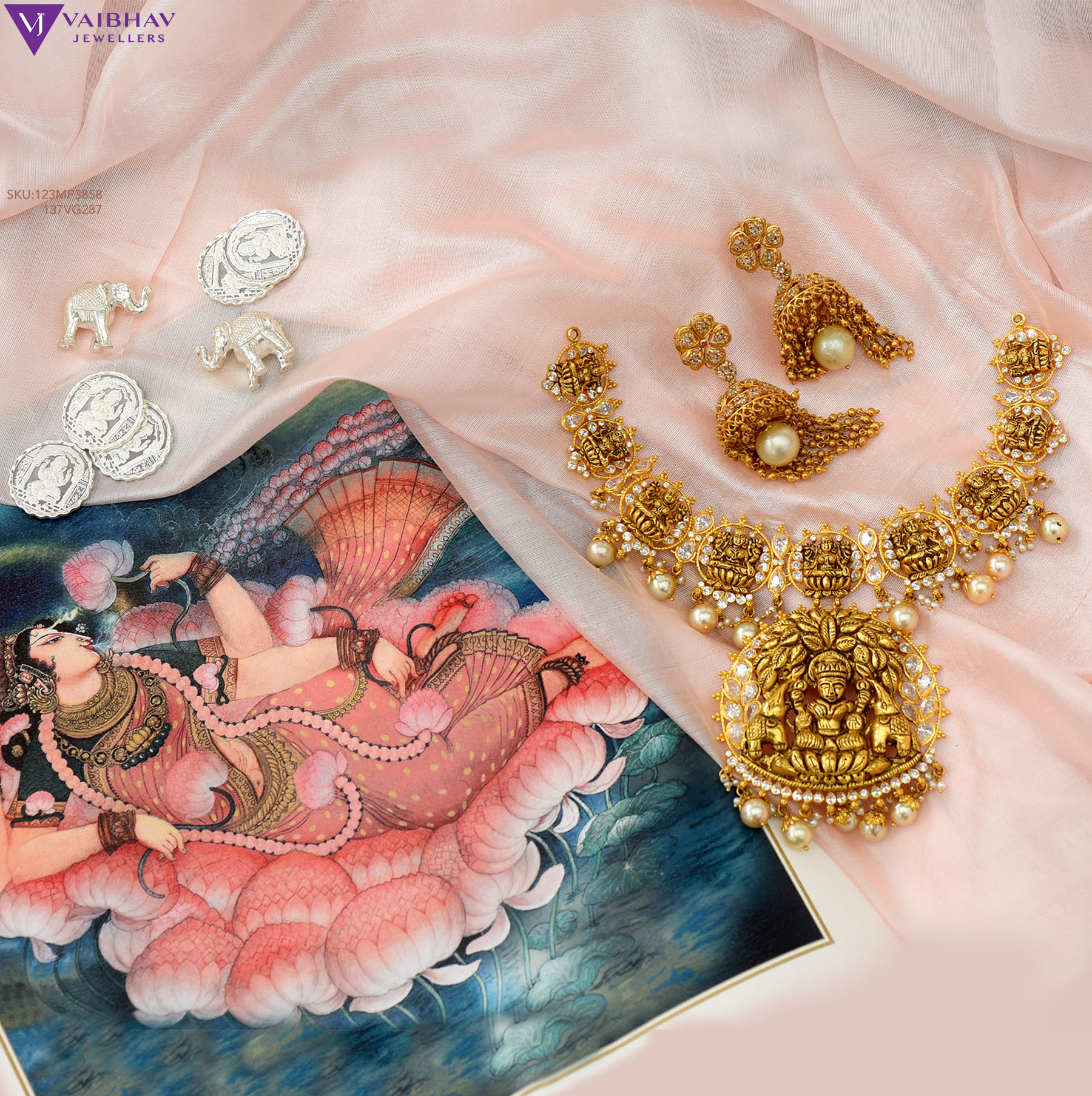 In case you like any of the jewellery design featured above then click here to shop!! Keep reading this space for more such details on the jewelry trends.
Also Read: