The Indian jewellery trends and styles keeps on changing with the time and sometimes even the ages old jewelry designs comes back in fashion. One such popular trend is of choker necklace. From the top models to the top actresses to the common woman, everyone can be seen flaunting this trend with pride. In this blog post you will see some of the latest South Indian choker designs that you won't be able to resist.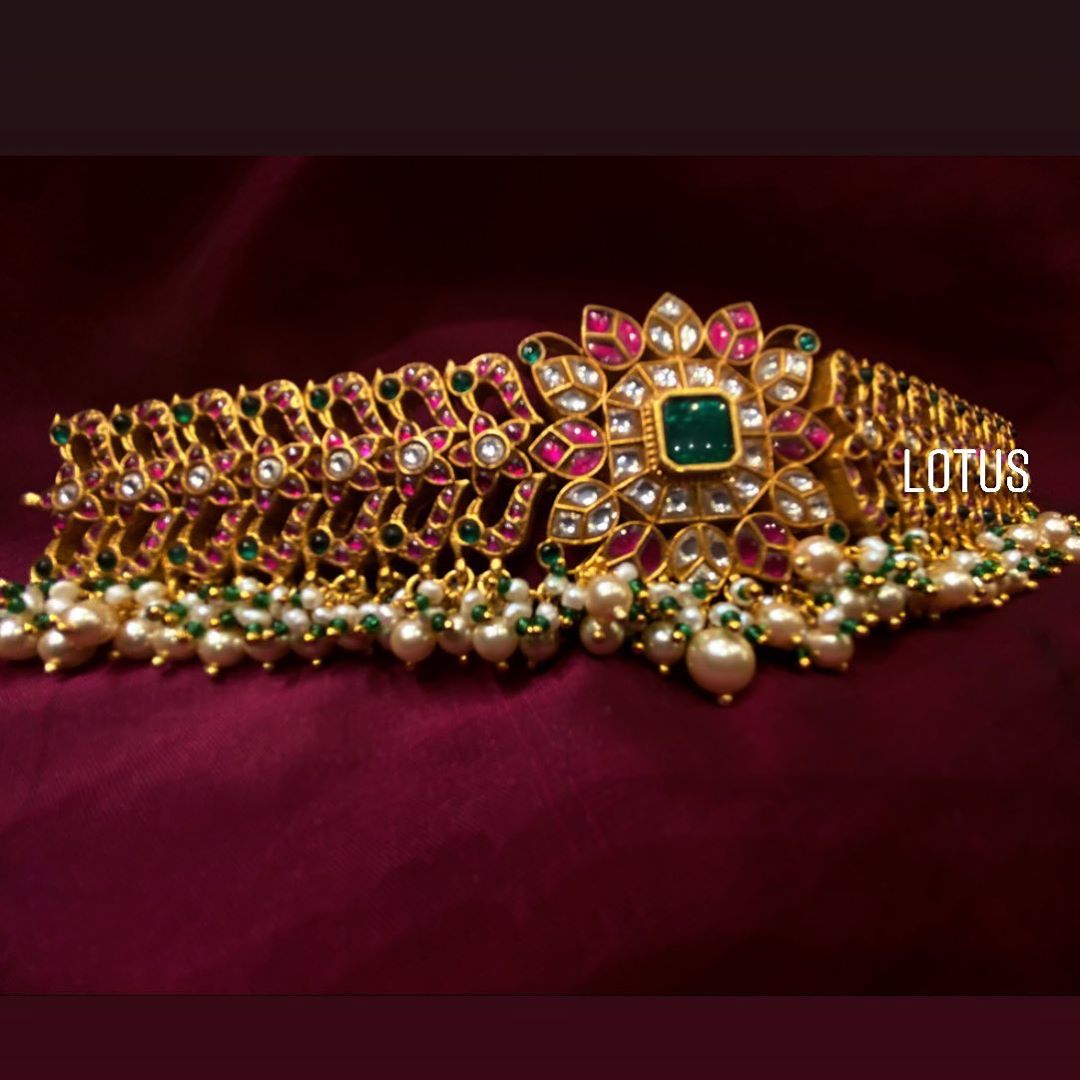 South Indian choker designs are different than usual ones. They are mostly made of colorful stones, pearls, kemp stones, emerald, gold and rubies as well. The designs moslty include Lakshmi design, flower ones, peacock, half moon etc. Women mostly like chokers that have beaded chains with a bold pendant. Recently most of the South Indian actresses had been seen wearing these type of neckpieces in most of the award events or film promotion events.
If you want to shop for the best designs of South Indian choker necklaces then Lotus Silver Jewellery is one brand that you must check. They have the best collection of choker neckpieces which are made in silver base. Below we have curated some of the best designs from this brand, have a look: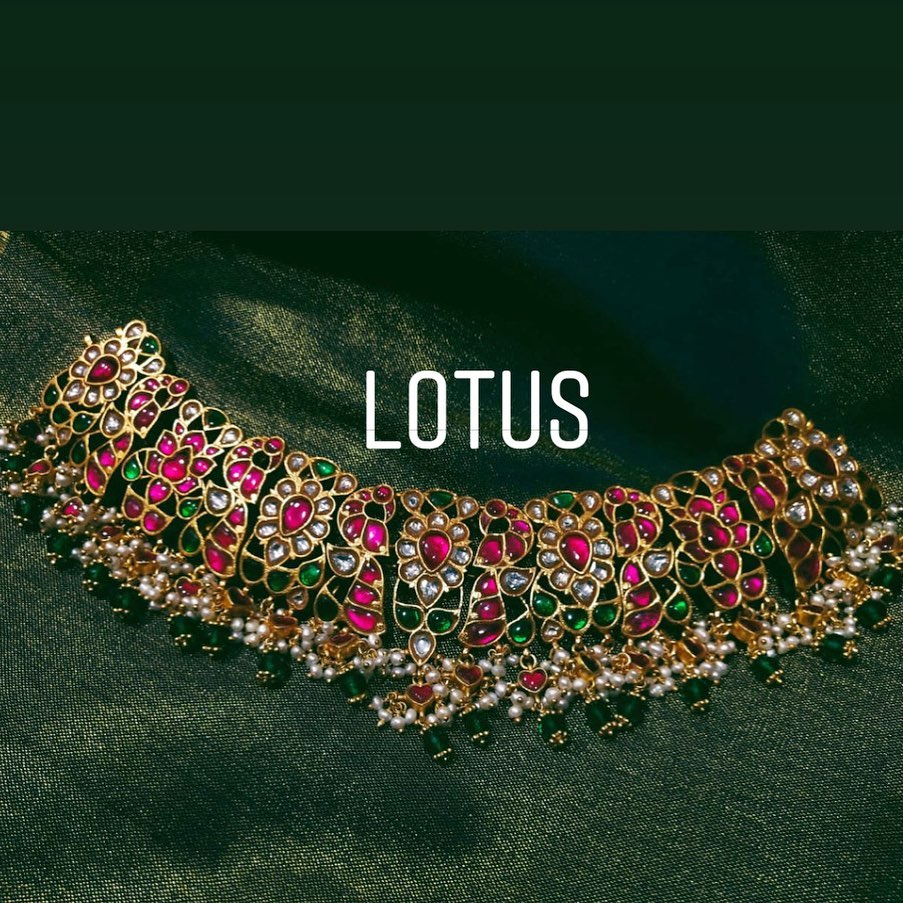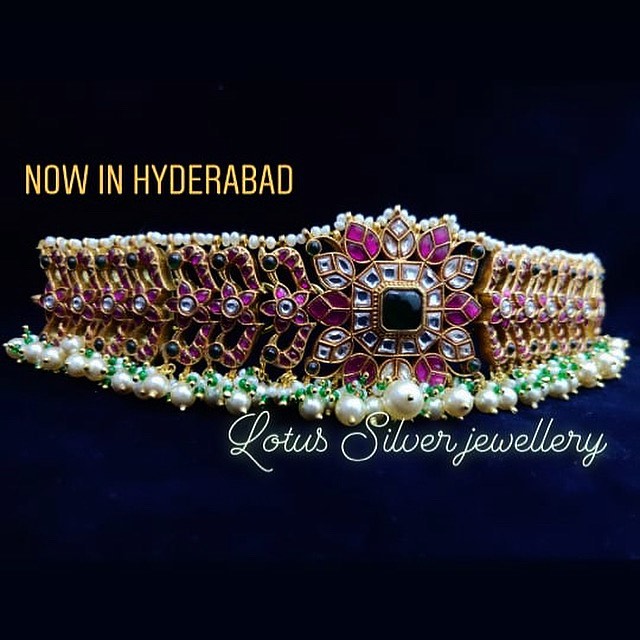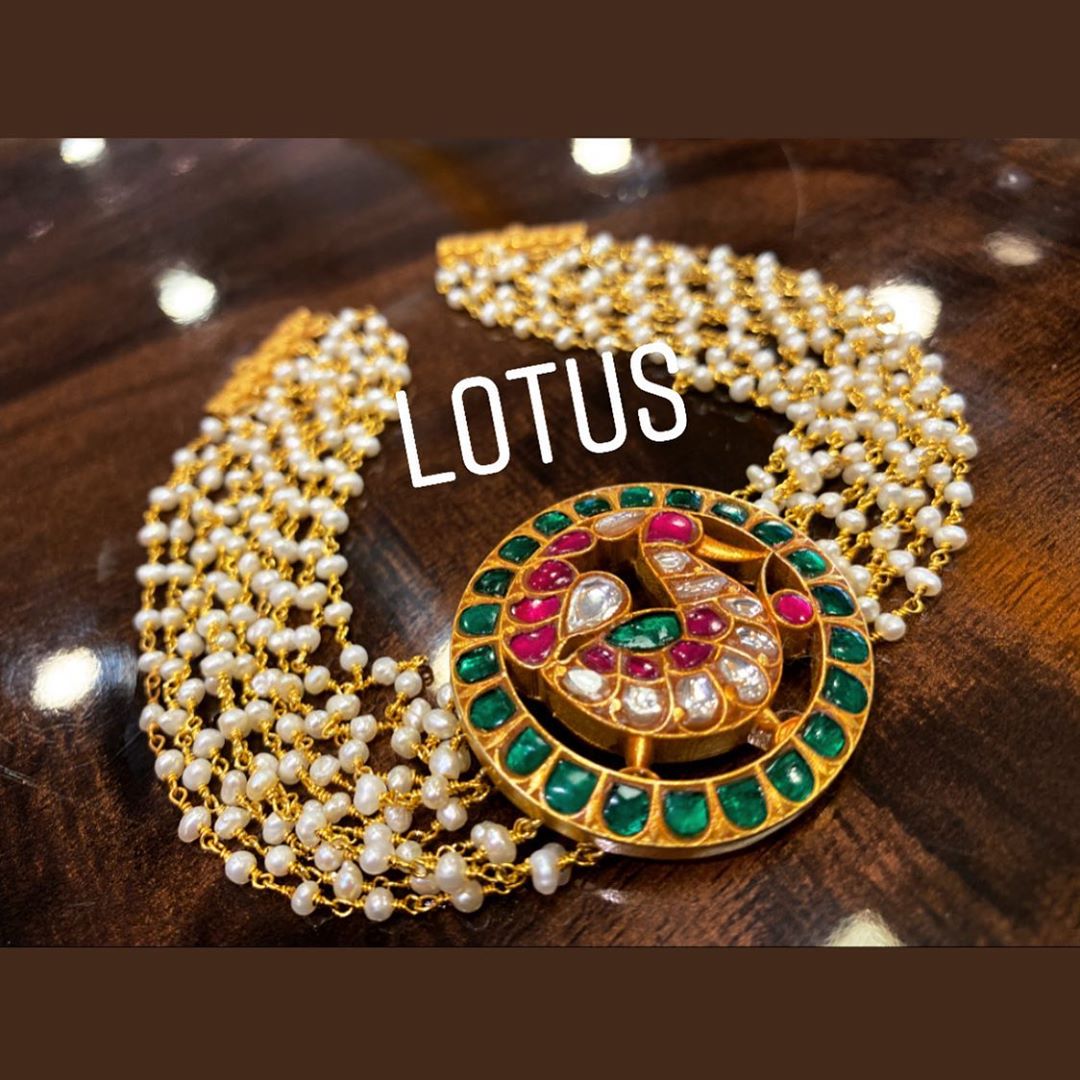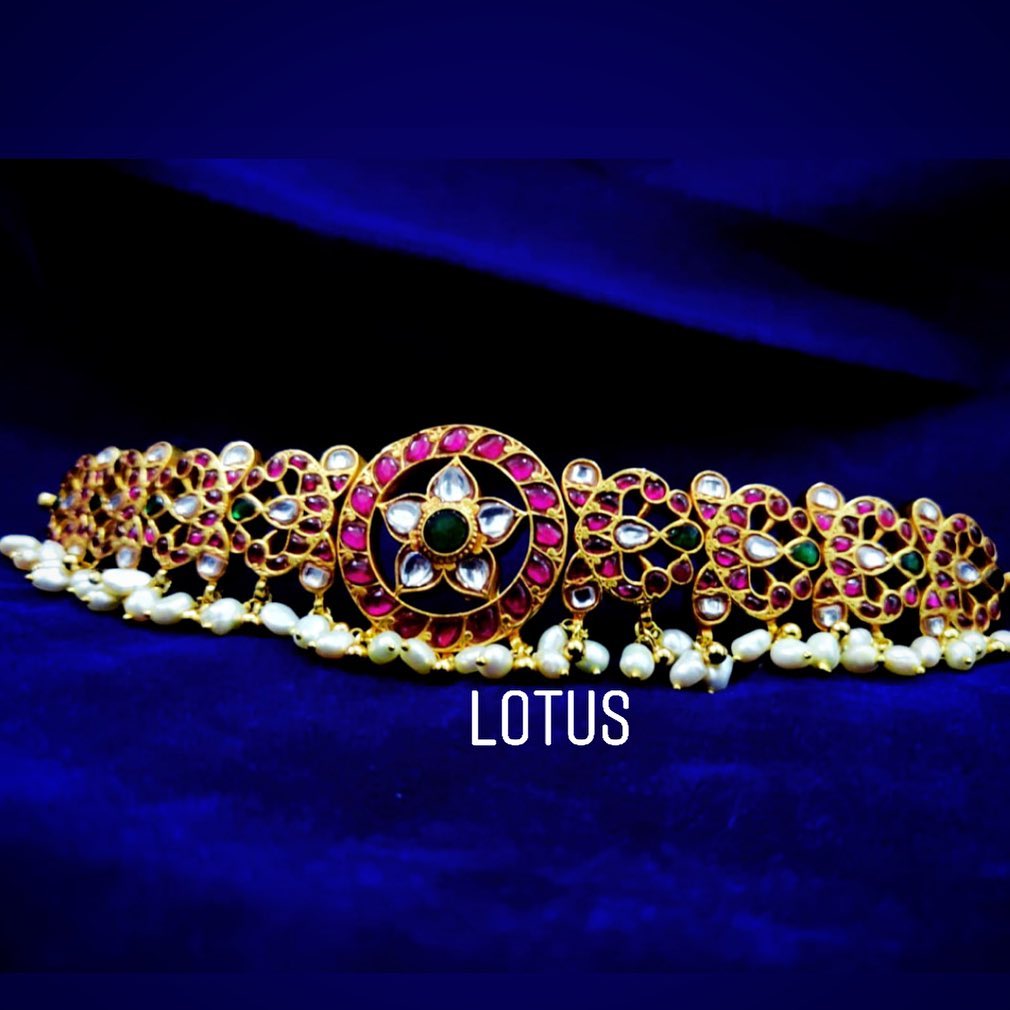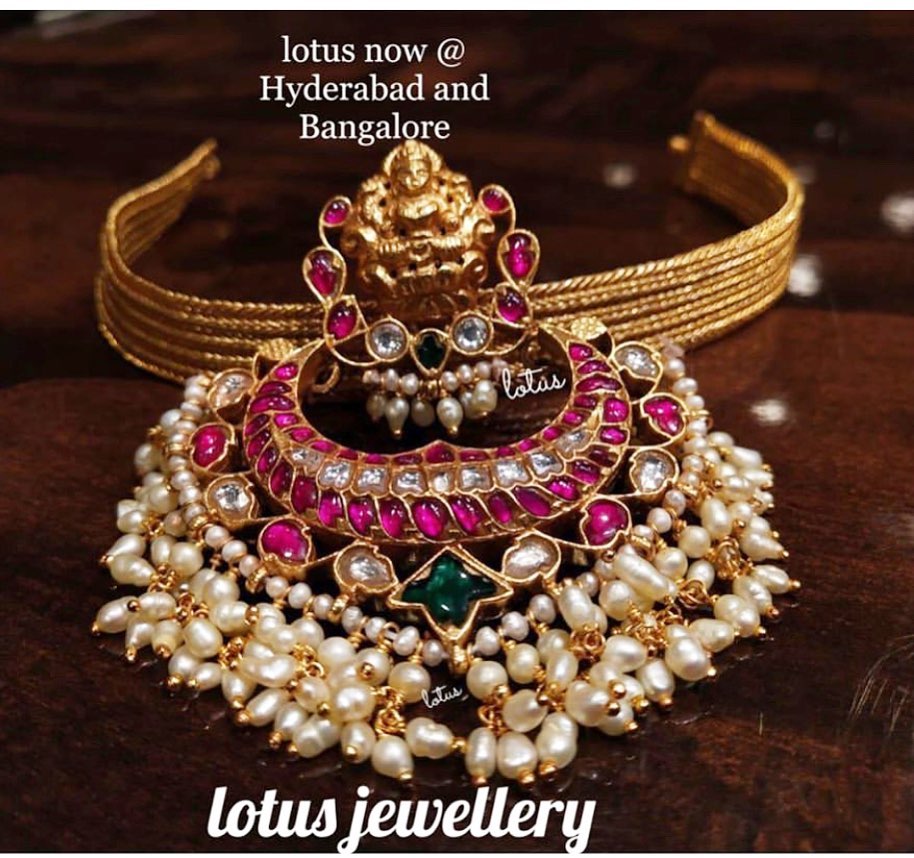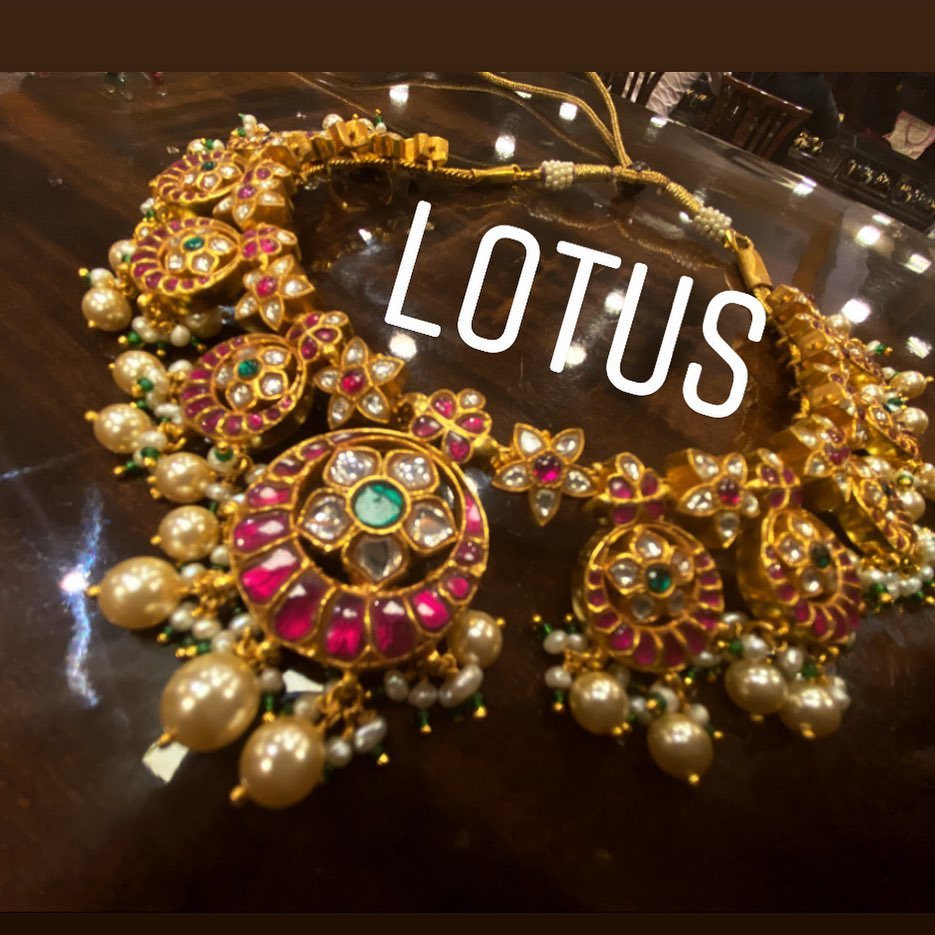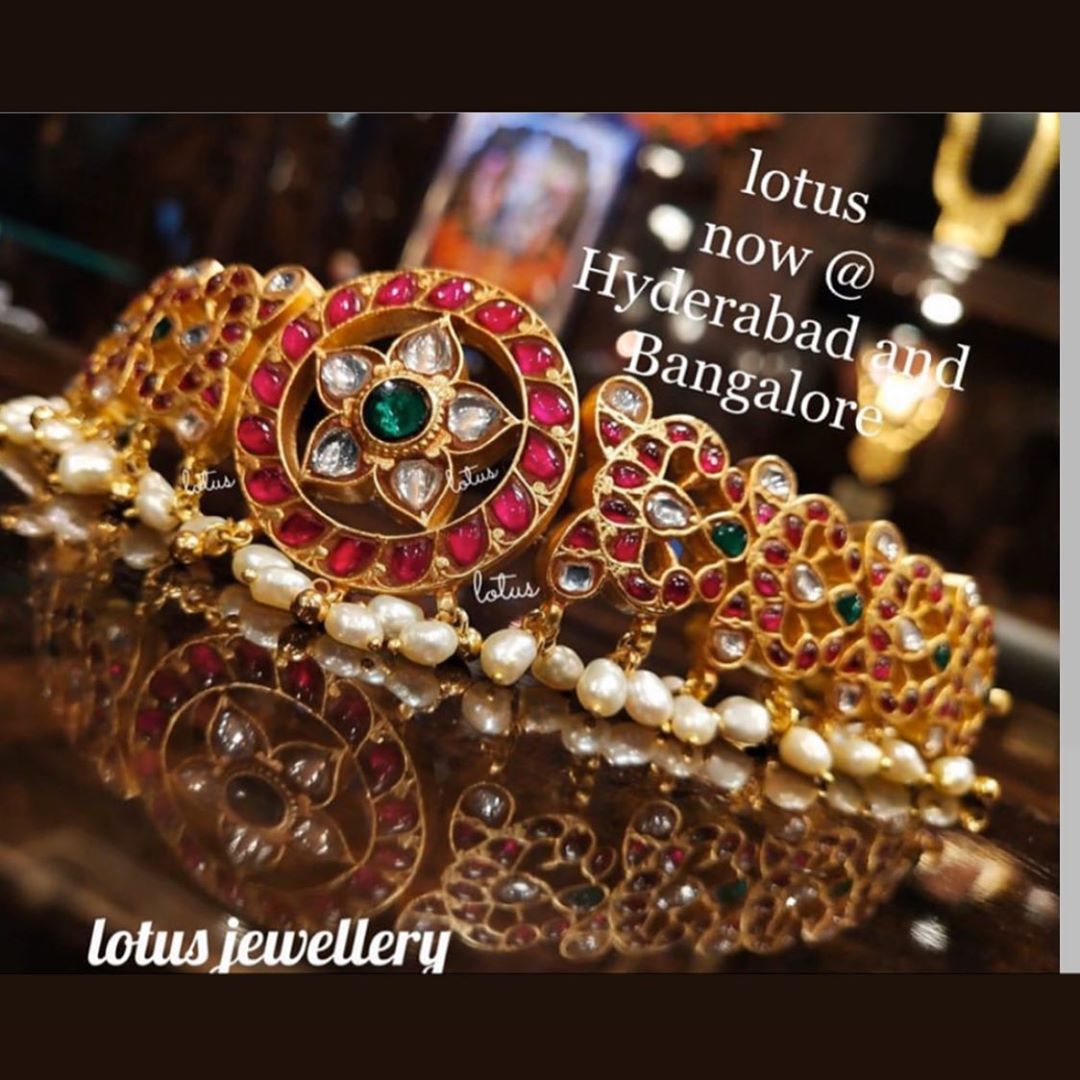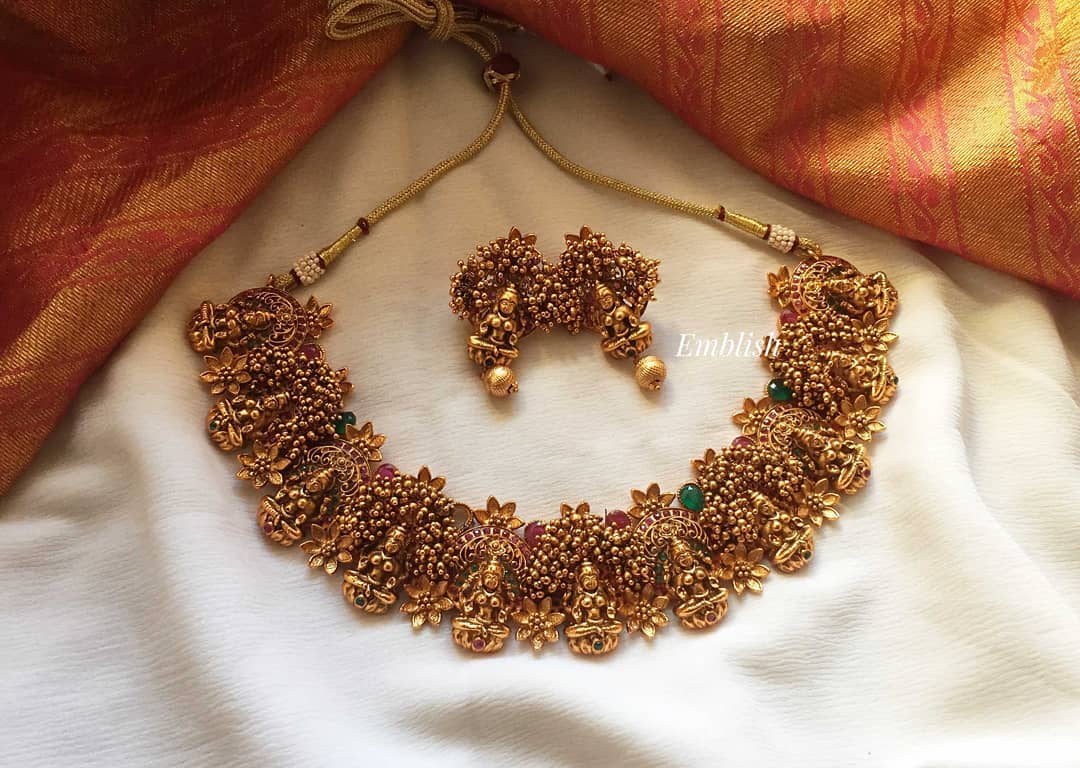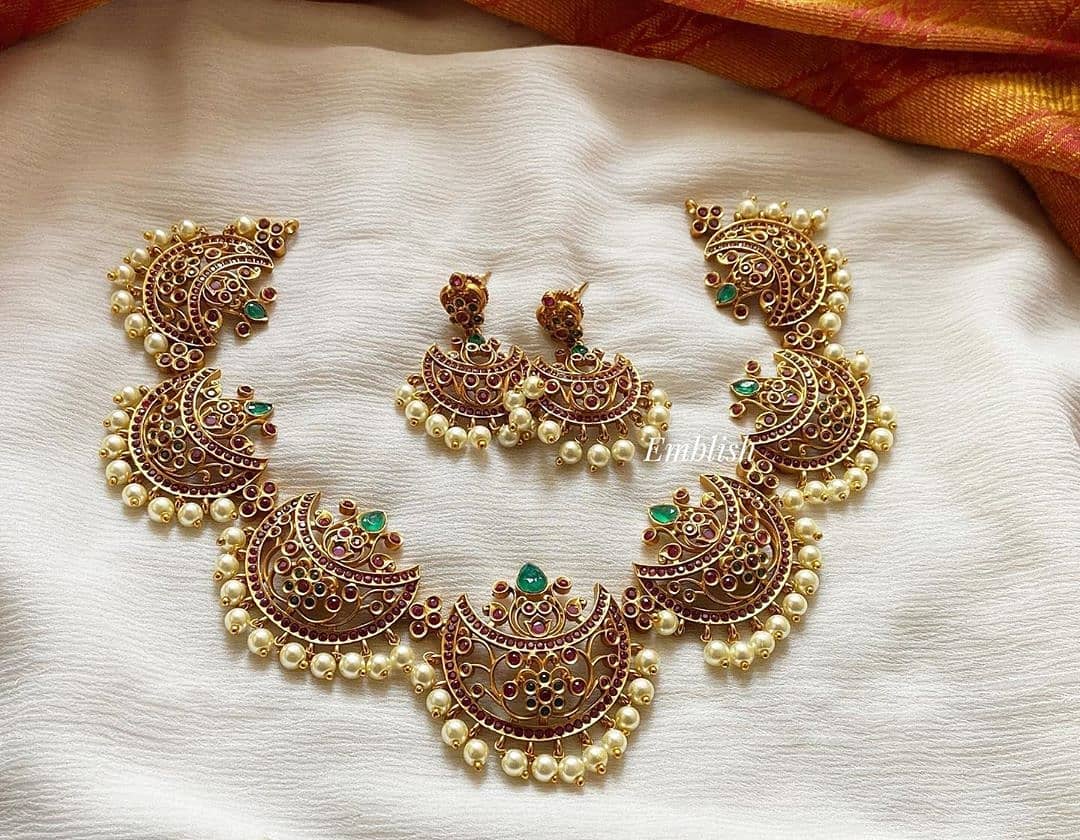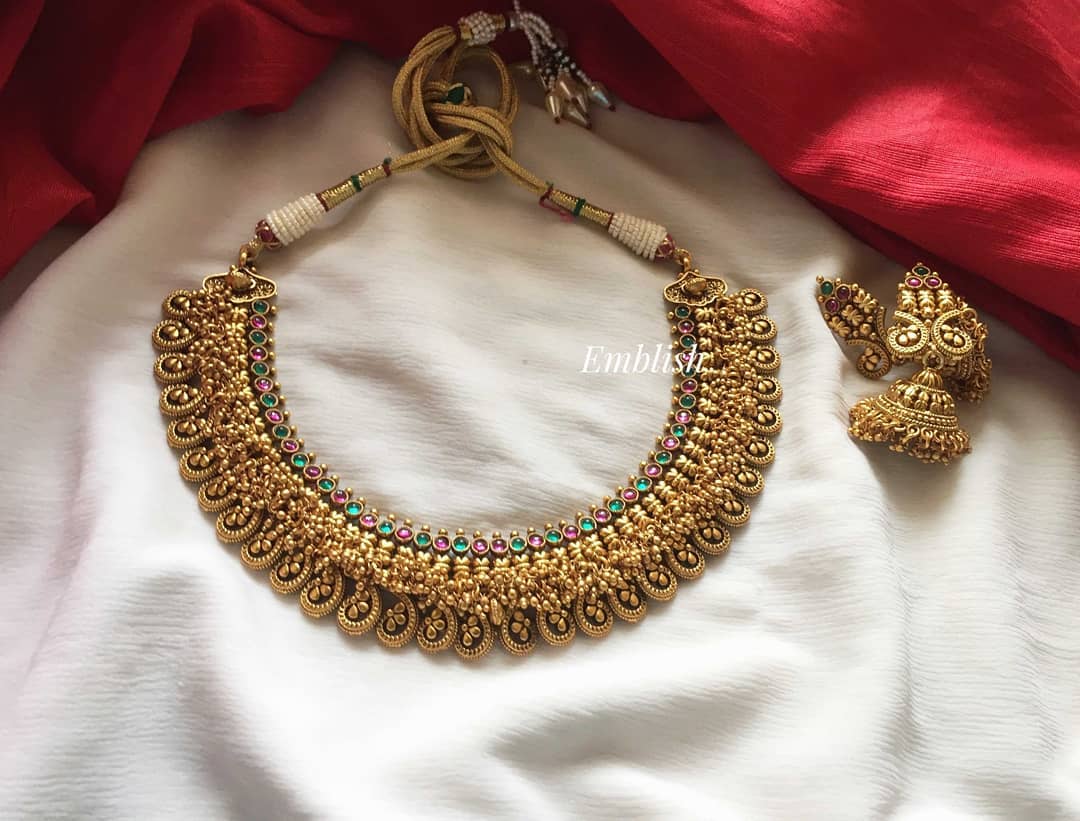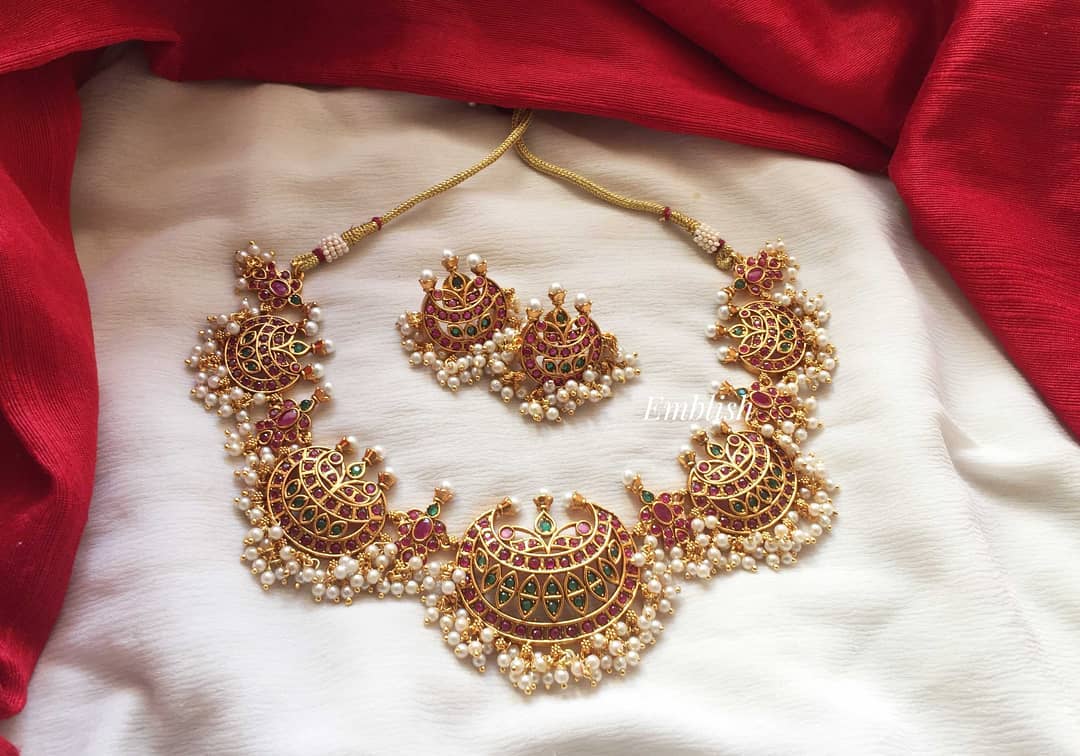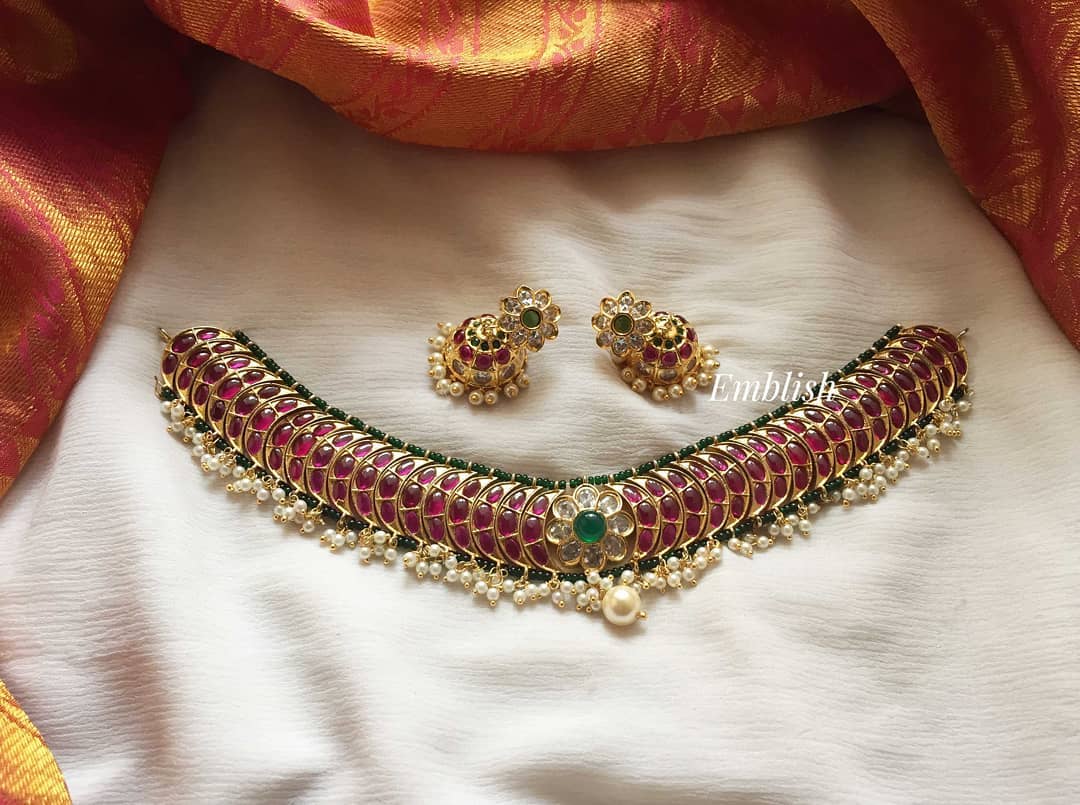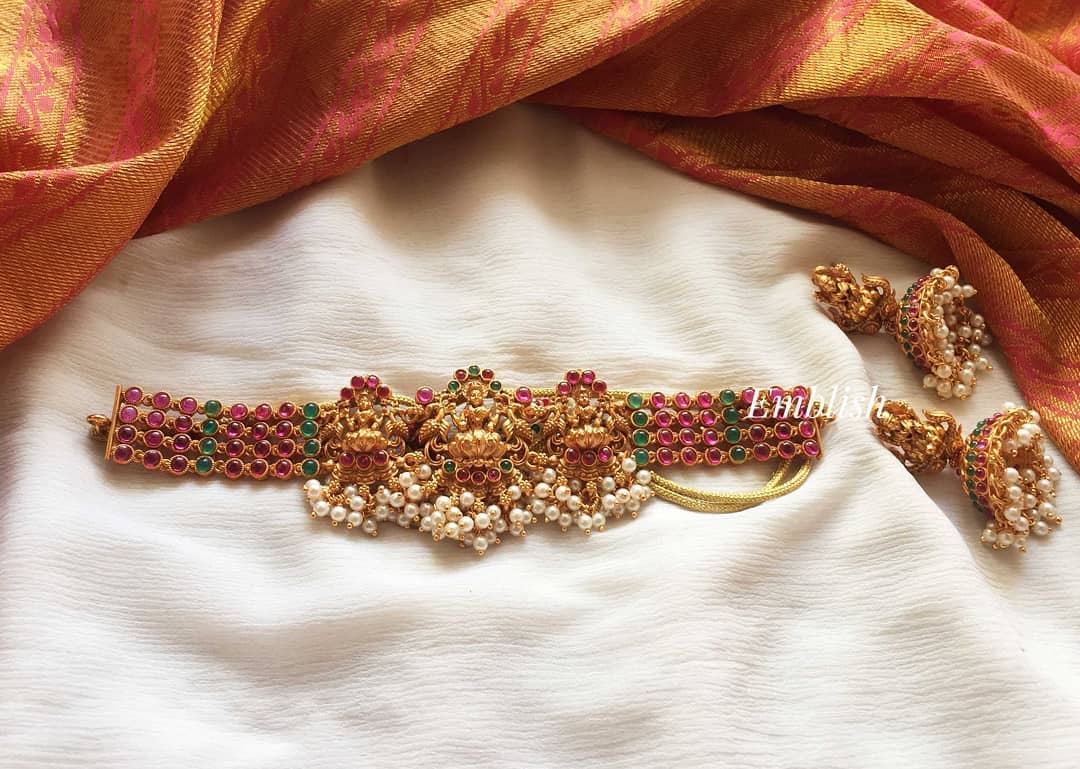 We hope you like the above featured collected of necklaces. If you like to buy any of the choker necklaces featured above then you can buy by clicking here!!
Also Read: