Different types of necklaces are something that catches every woman's eye and they love to have the maximum variety in their closet. One necklace design that is hugely popular among South Indian women is the imitation haram designs. They keep on seeking for the latest ones, so that they can flaunt a new necklace at every new occasion. If you are searching for the best imitation haram designs 2020 then we will suggest 3 best brands from where you can get them.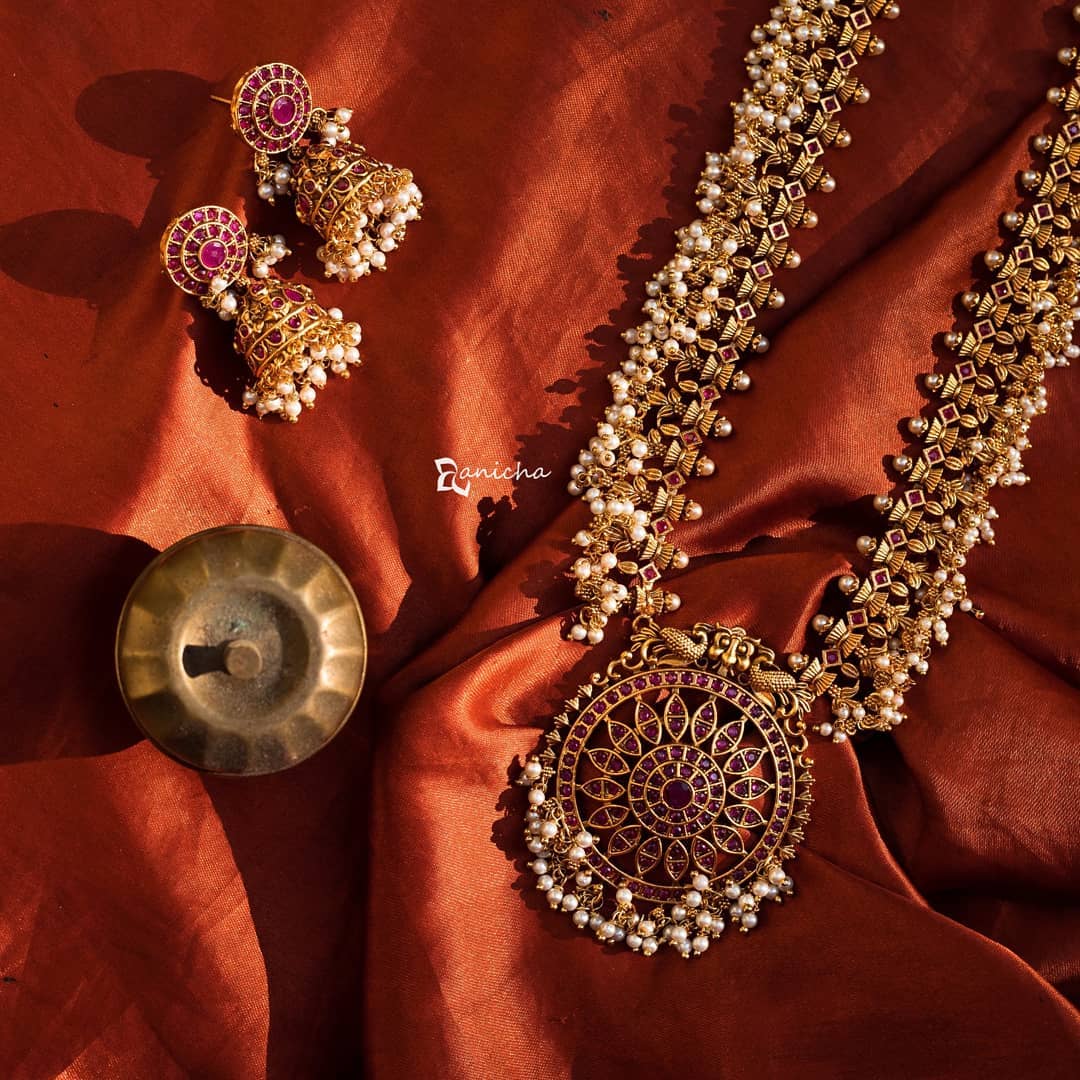 Most of the haram comes in set that includes the matching earrings as well. But sometimes they also come without earrings. Many a times different brands also provide customization services wherein they can design similar matching earrings with the long necklace. South Indian women loves long haram sets having Lakshmi or any other temple design. Gold harams are extremely popular among the woman and they love wearing these necklaces with their silk sarees.
There are many online websites and Instagram store where you can find imitation haram designs 2020. We are recommending three brands where you can find some exclusive South Indian long necklace designs. These brands are Nakshatra Chennai, Anicha and Emblish. Below we have presented few neck pieces from each brand, have a look: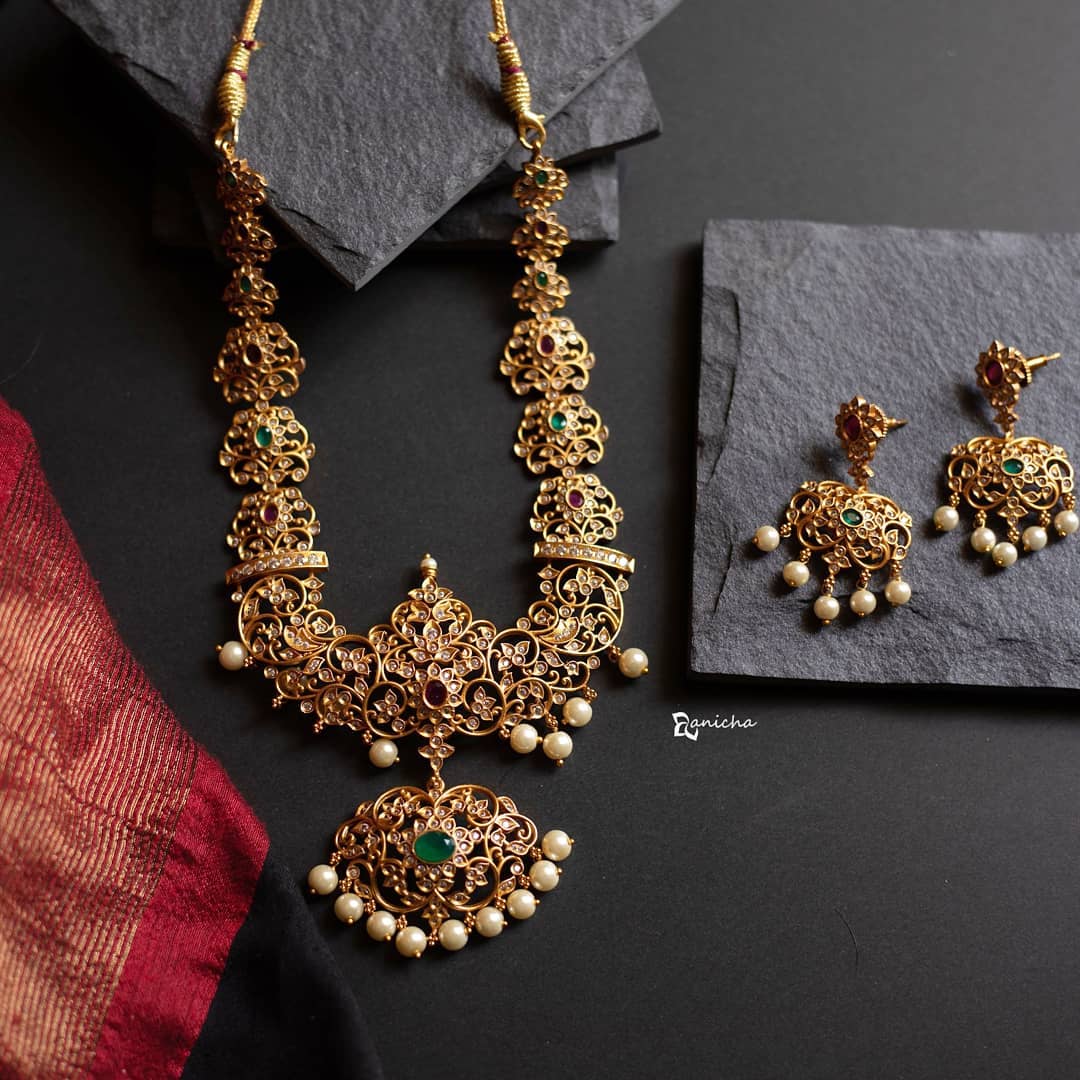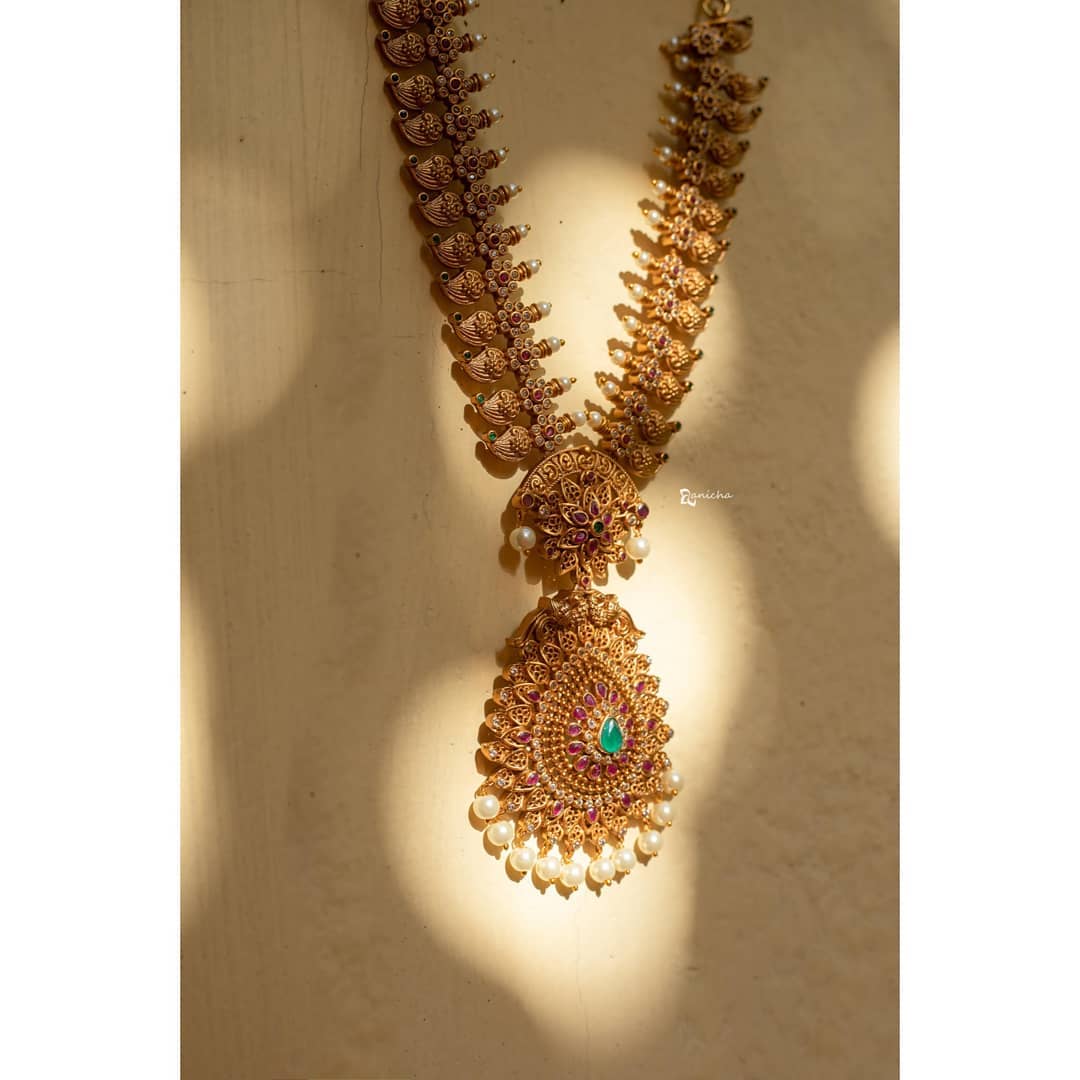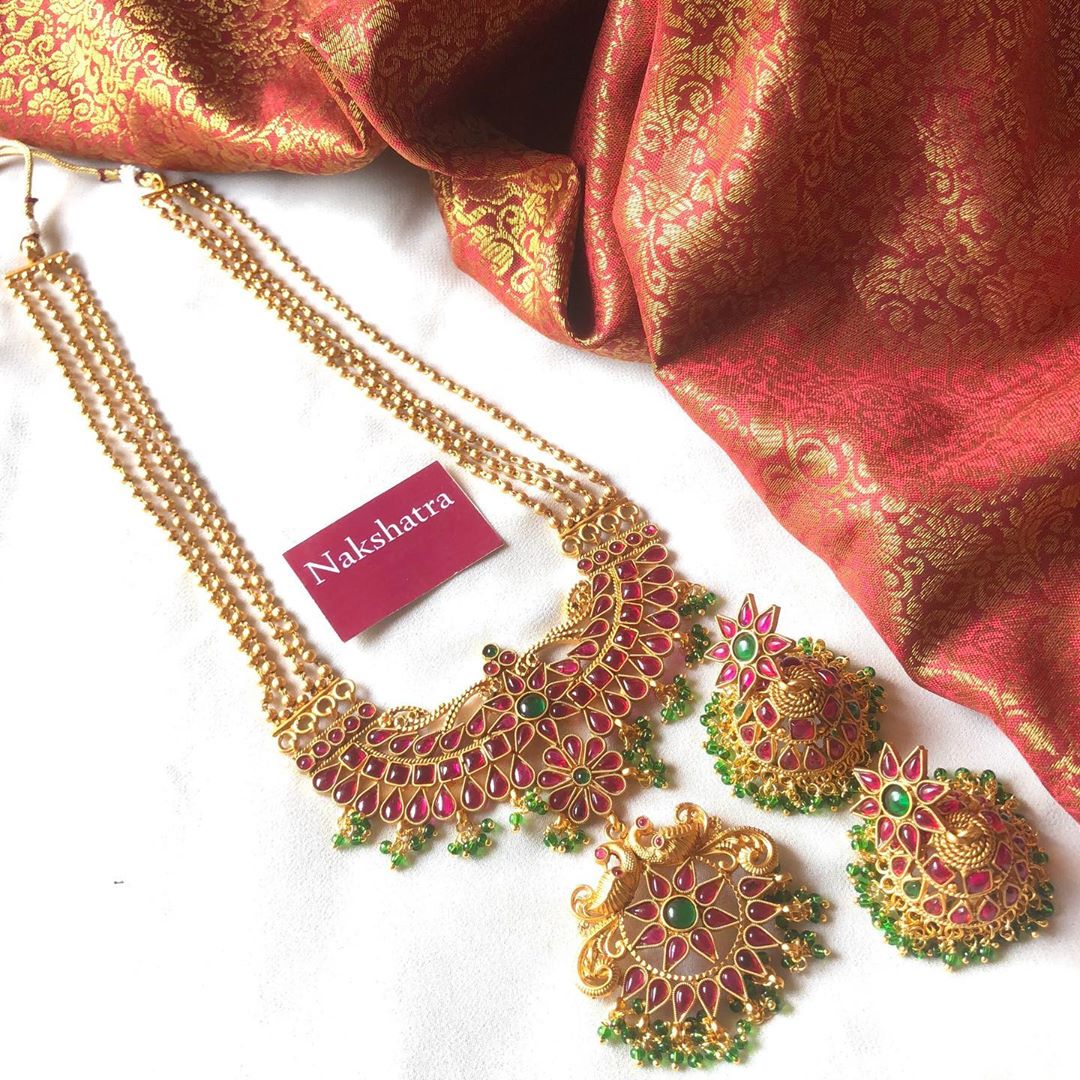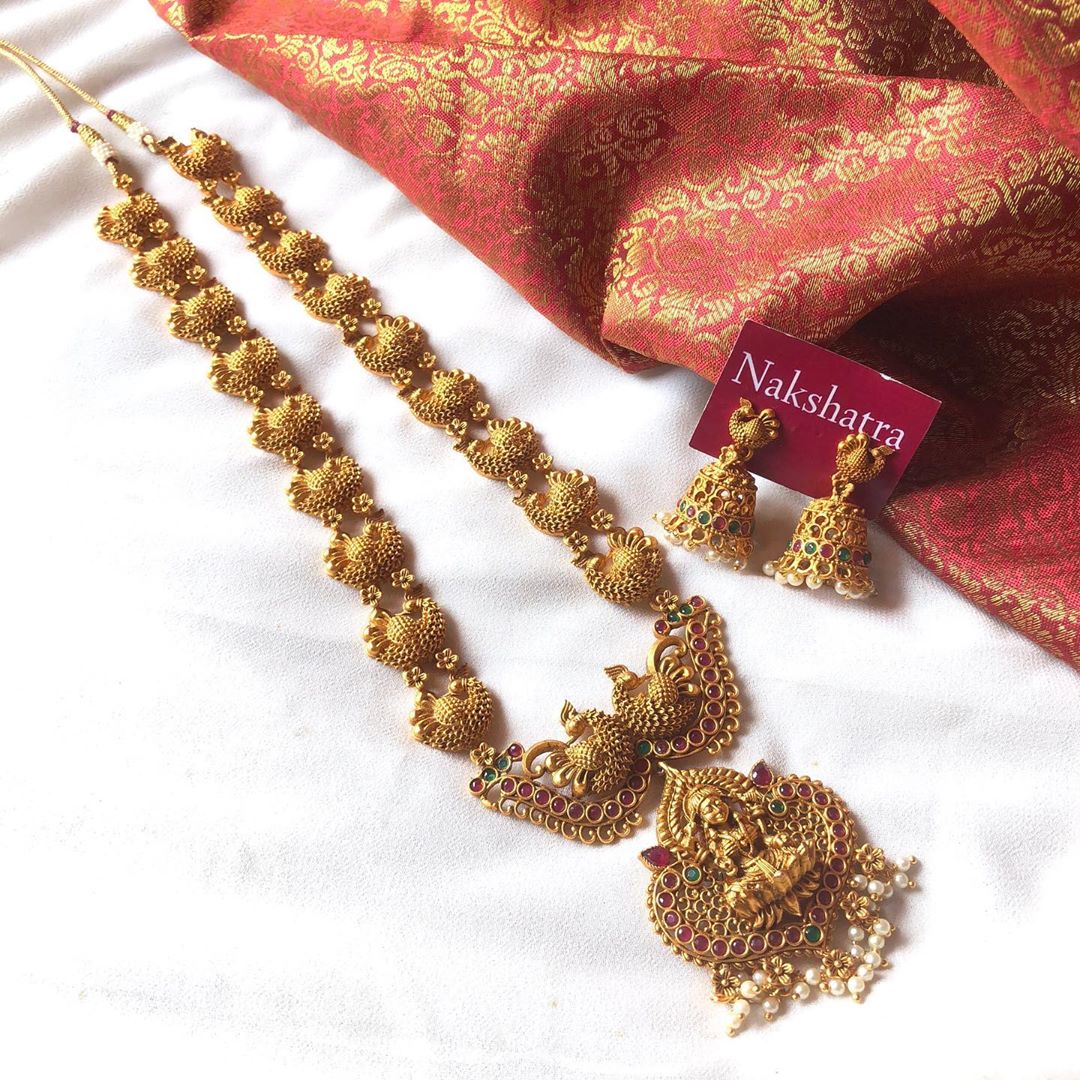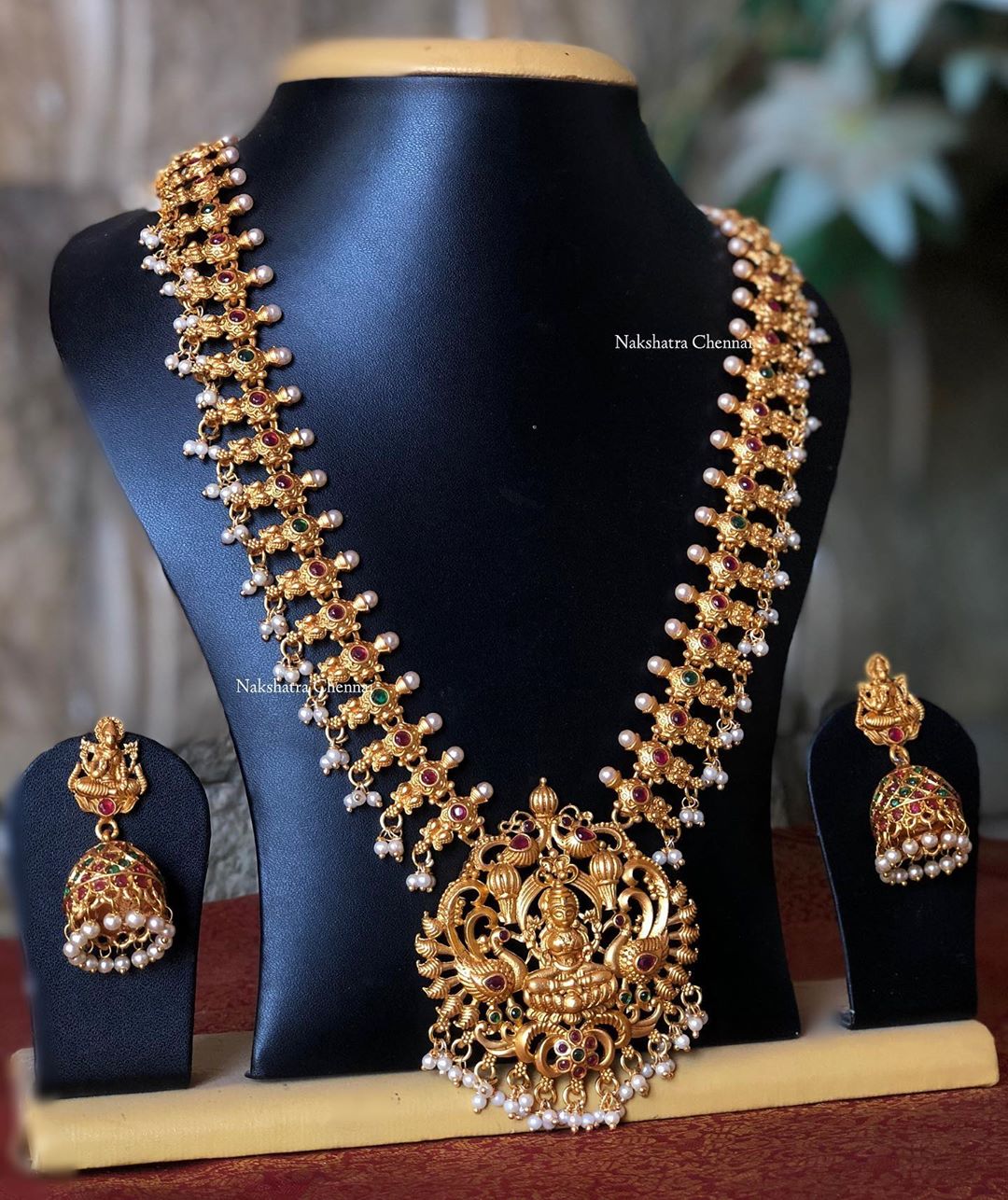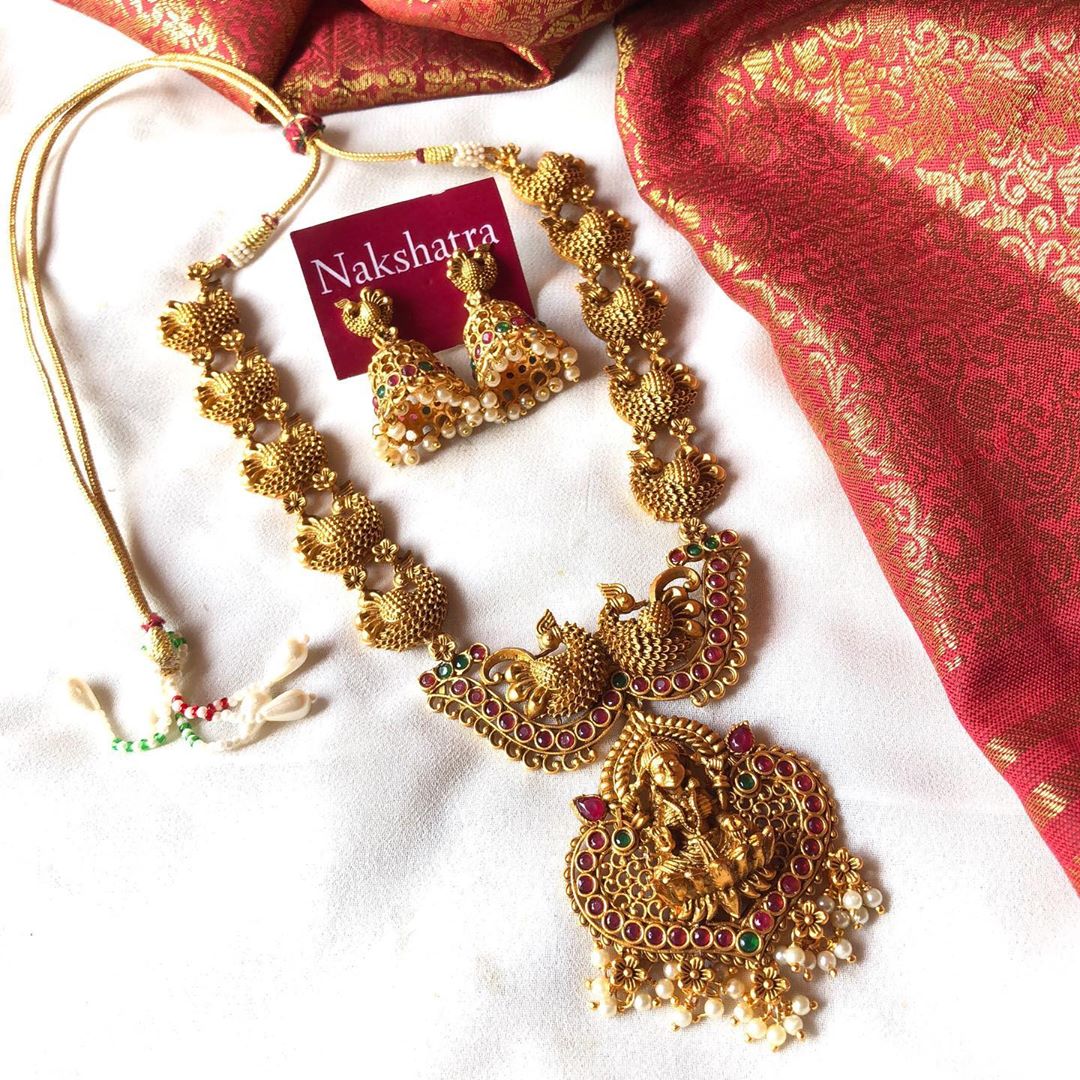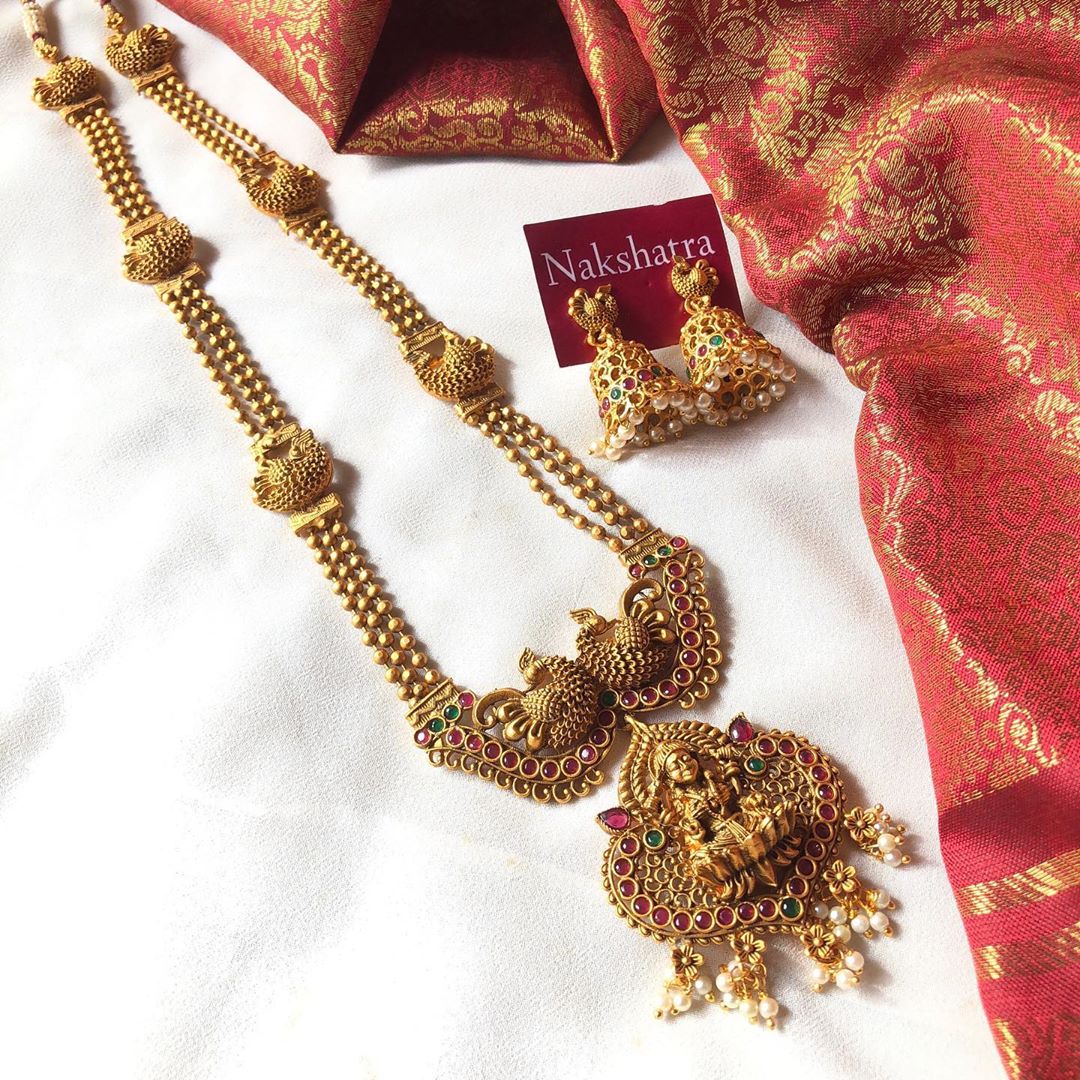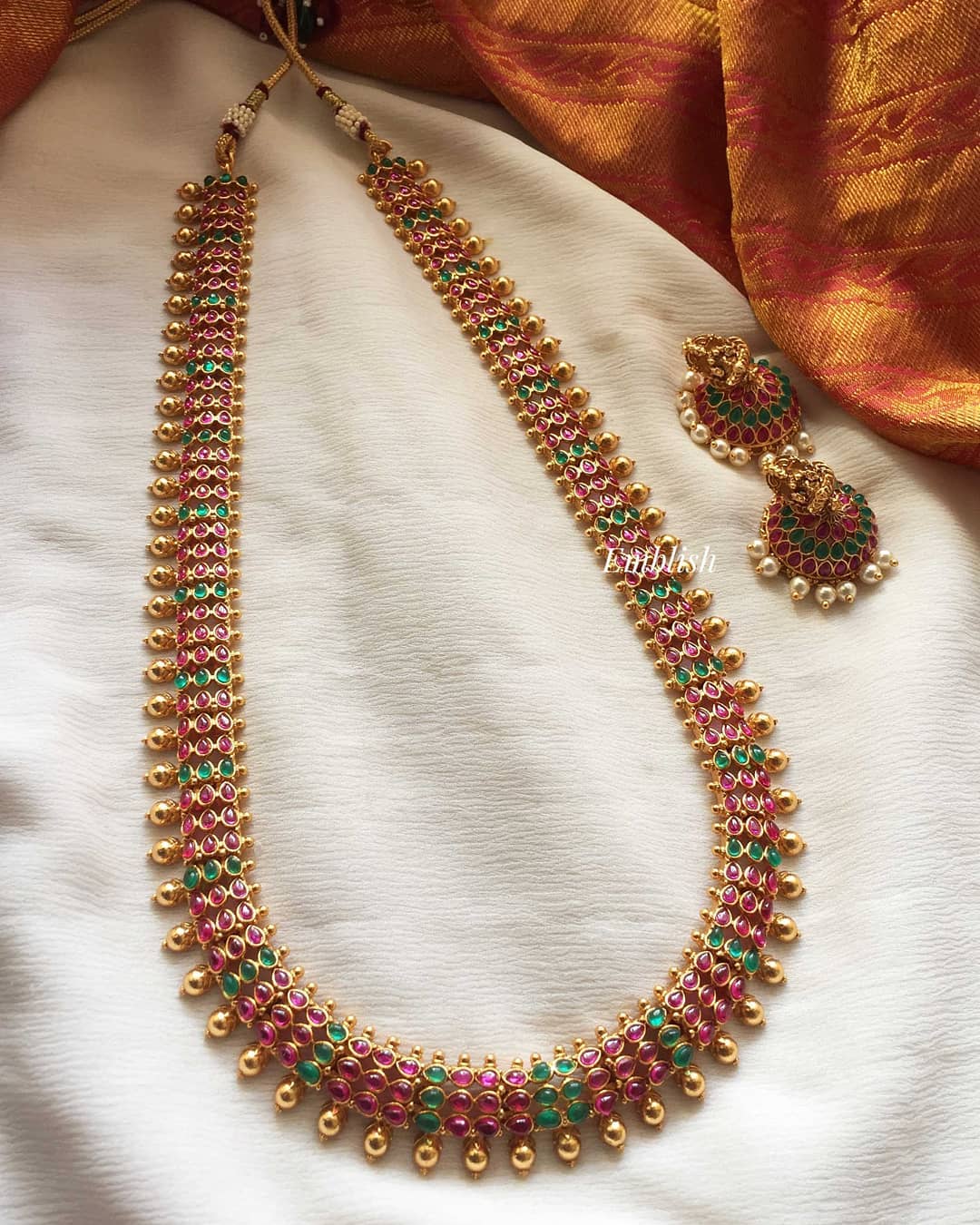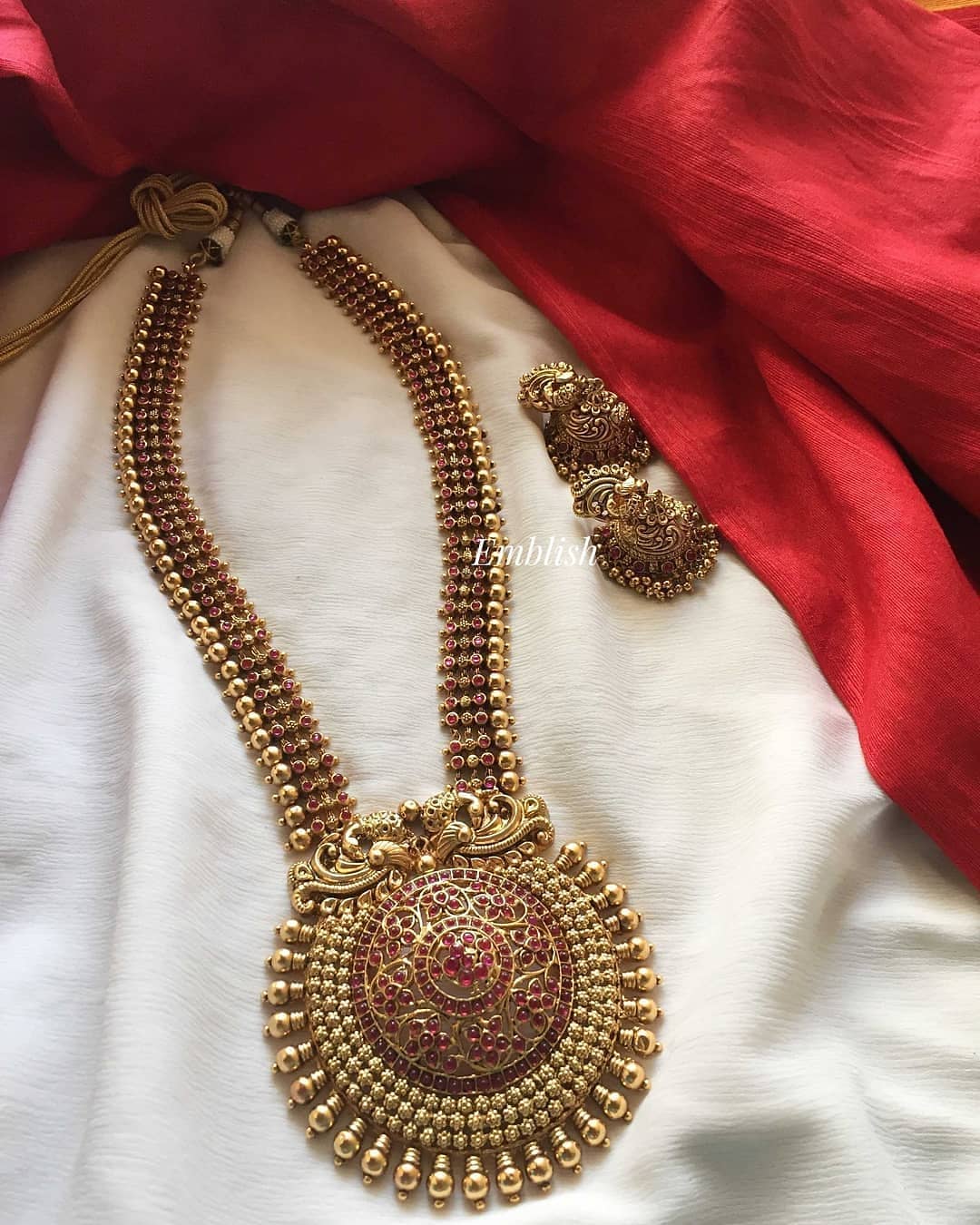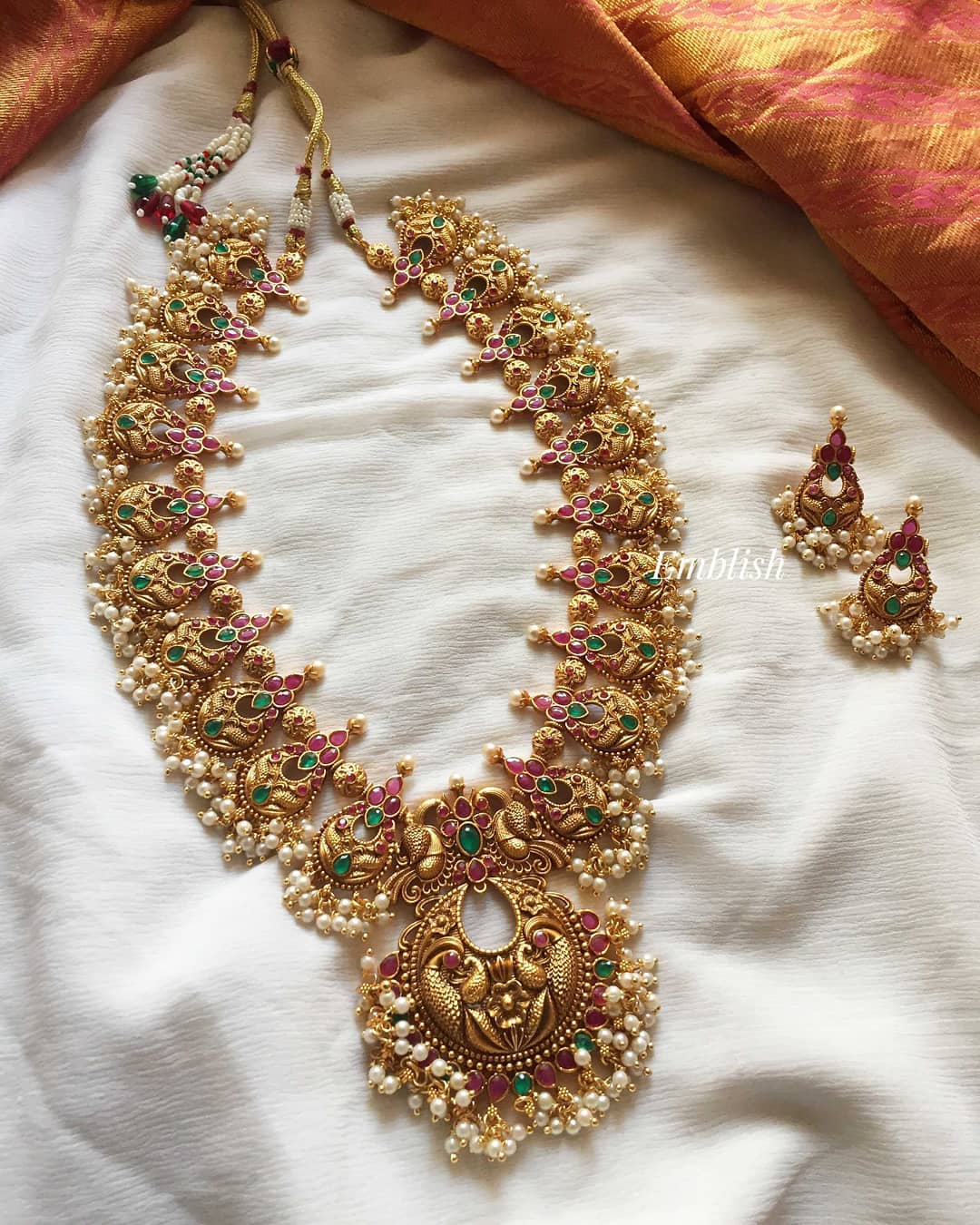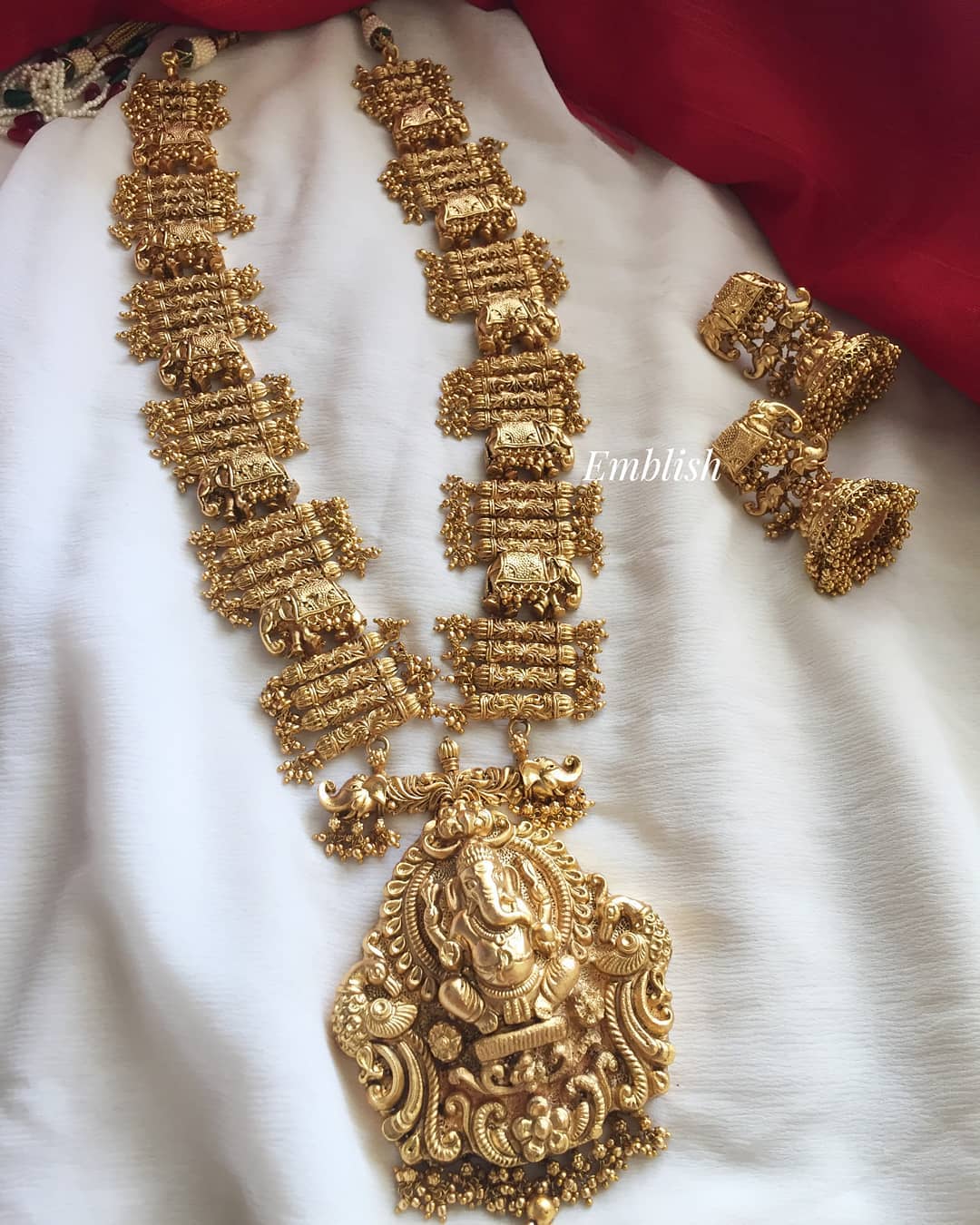 If you like the above featured designs and wish to shop them then you can do so by clicking on the brands links given below.
Brands: