Ruby is one of the most desired gemstones by every other woman. They love to have every possible ruby jewellery and most importantly the necklaces. There are tons of variations in this gemstone but South Indian antique ruby necklace designs are the best. From ruby mango malas to peacock jewelry to guttapusalu to haram sets to the choker necklaces, you can find the use of this gemstone in all types of jewellery. In this blog post we will show you some exclusive South Indian style ruby necklaces.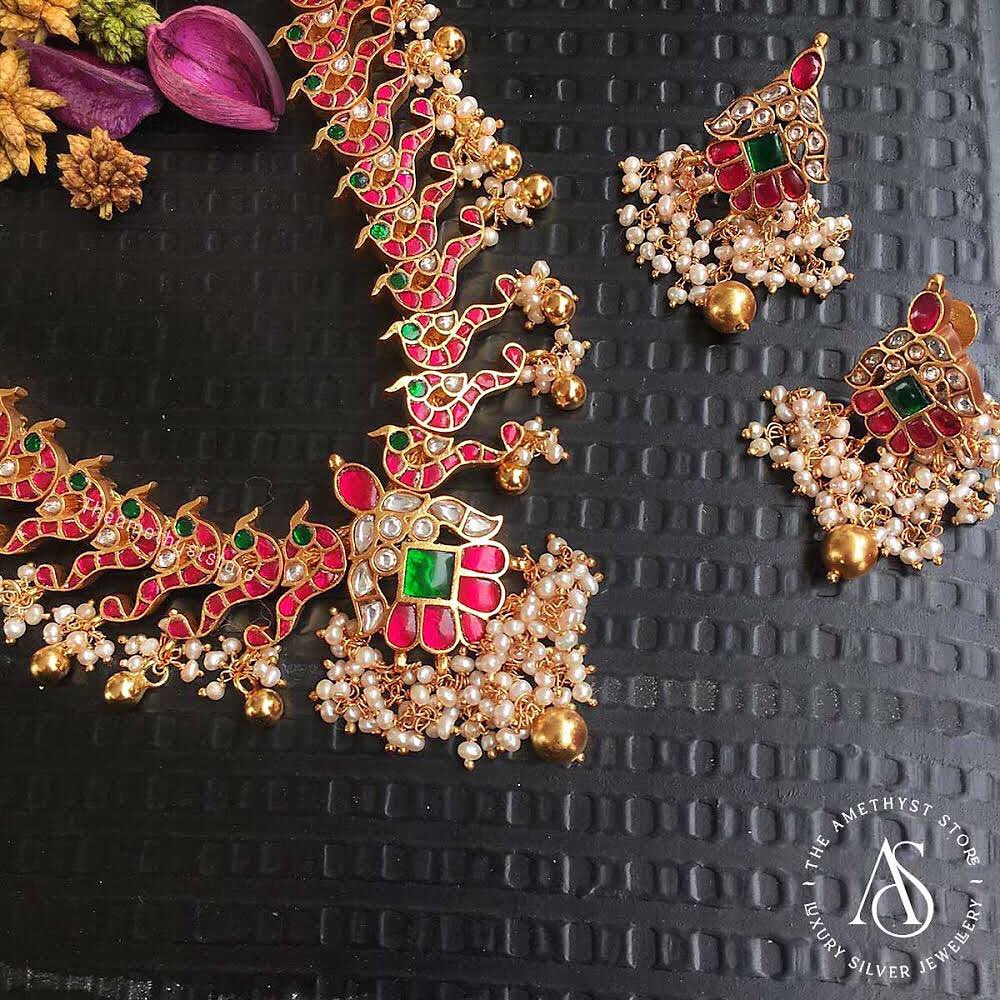 Wearing a ruby neckpiece is certainly a matter of pride for any woman and thus they love investing in this type of jewelry pieces. The price of these necklace varies as just like diamond, ruby is also classified on the basis of cut, clarity, color etc. Depending on the budget, one can decide the designs that they wish to buy.
Although there are many online stores where you can find the best of ruby neckpieces but when it comes to the South Indian designs then we have a brand recommendation for you all. You can check this amazing brand called The Amethyst Store where you can find all sorts of South Indian antique ruby necklace designs. Check out some of the best collection of ruby necklaces from this brand below.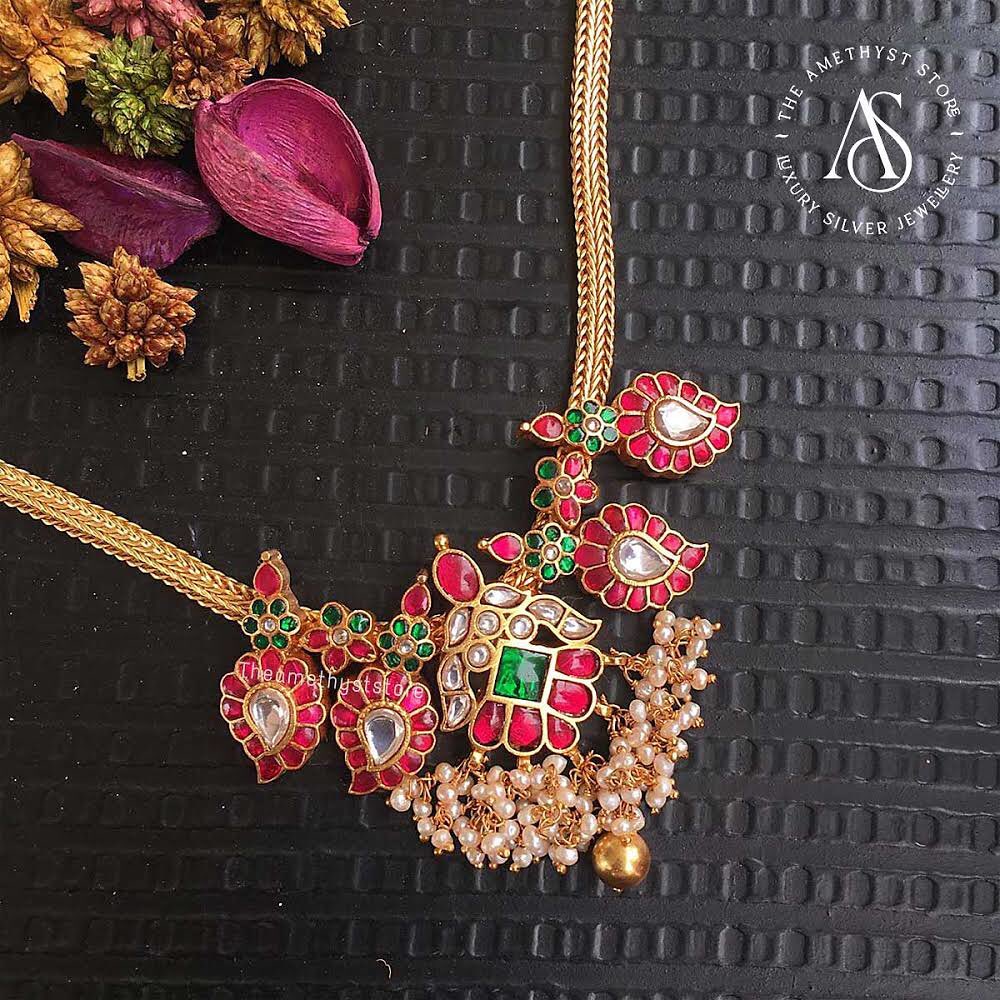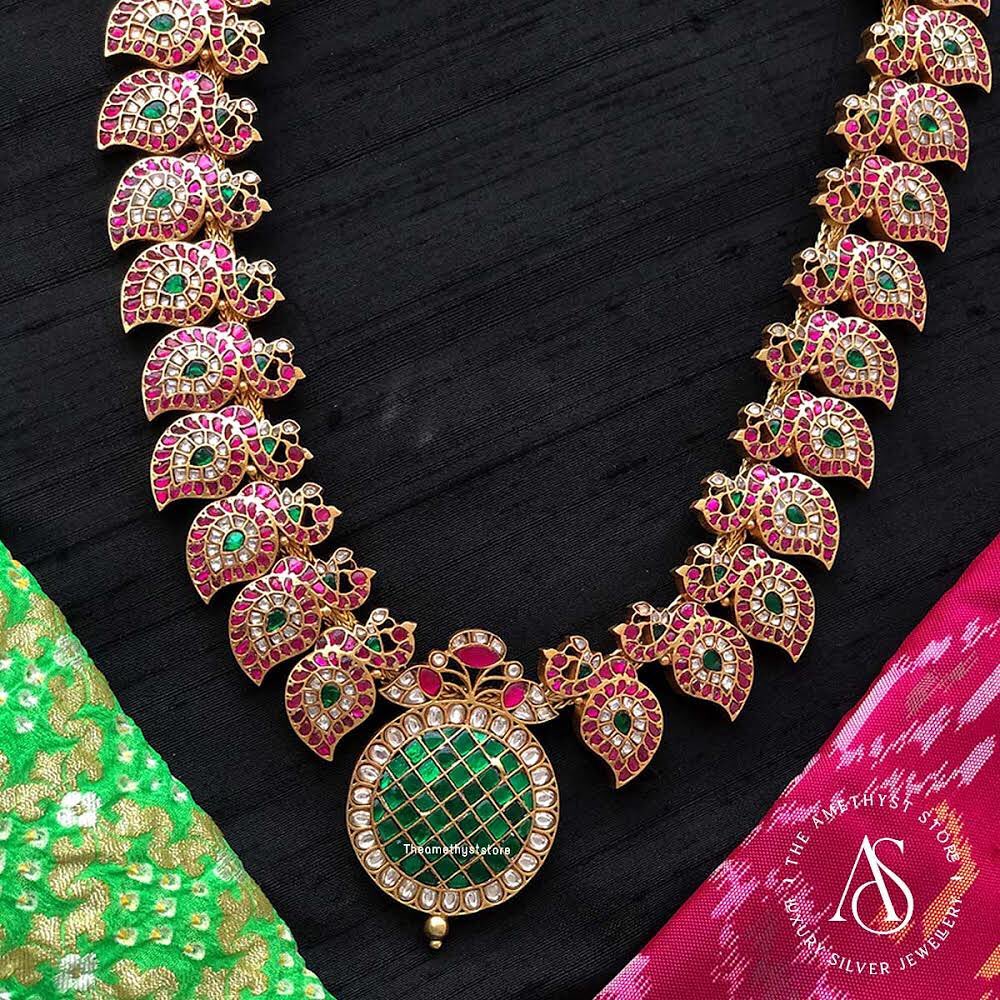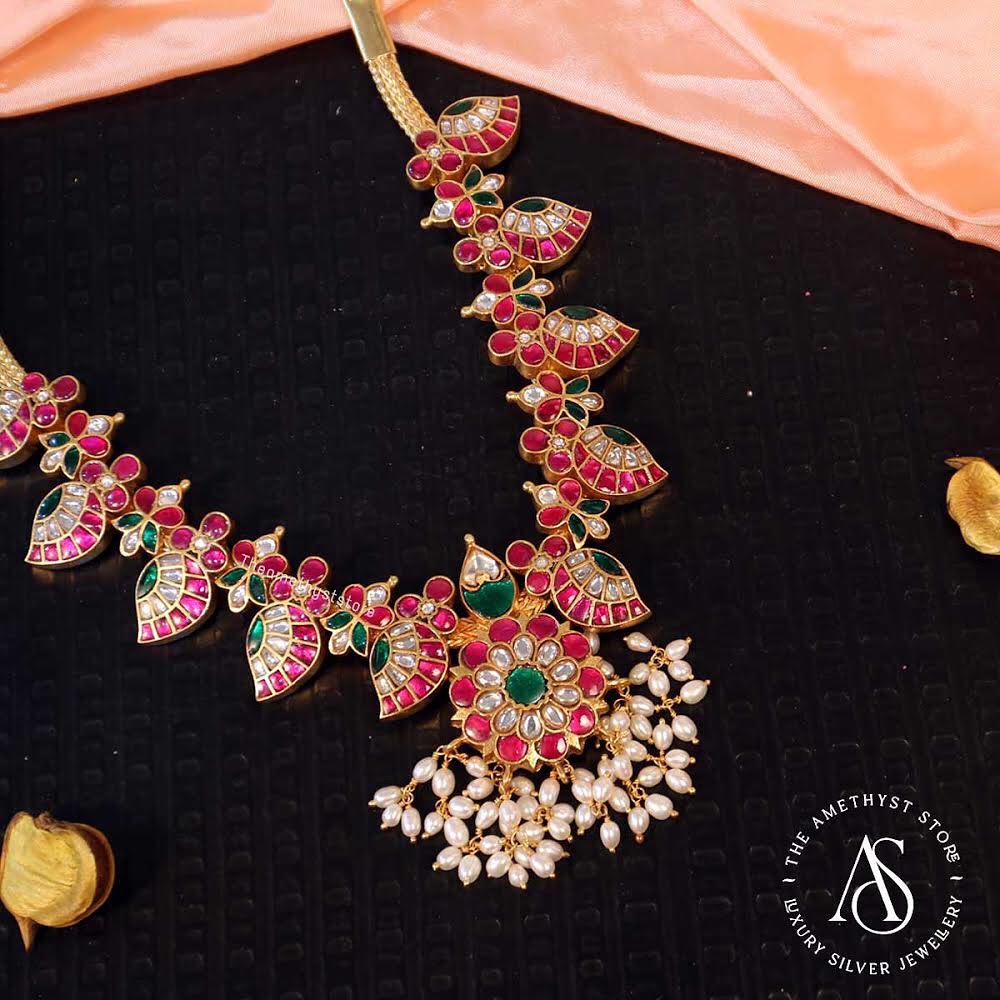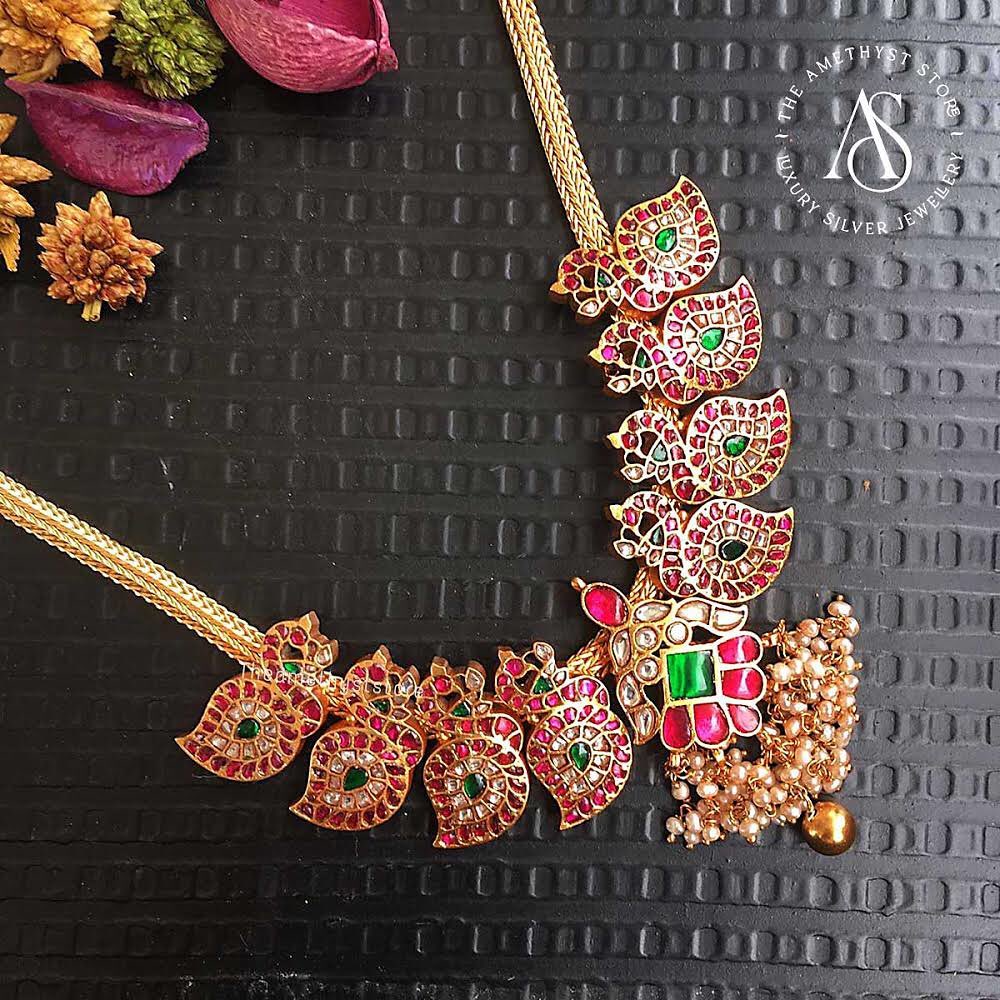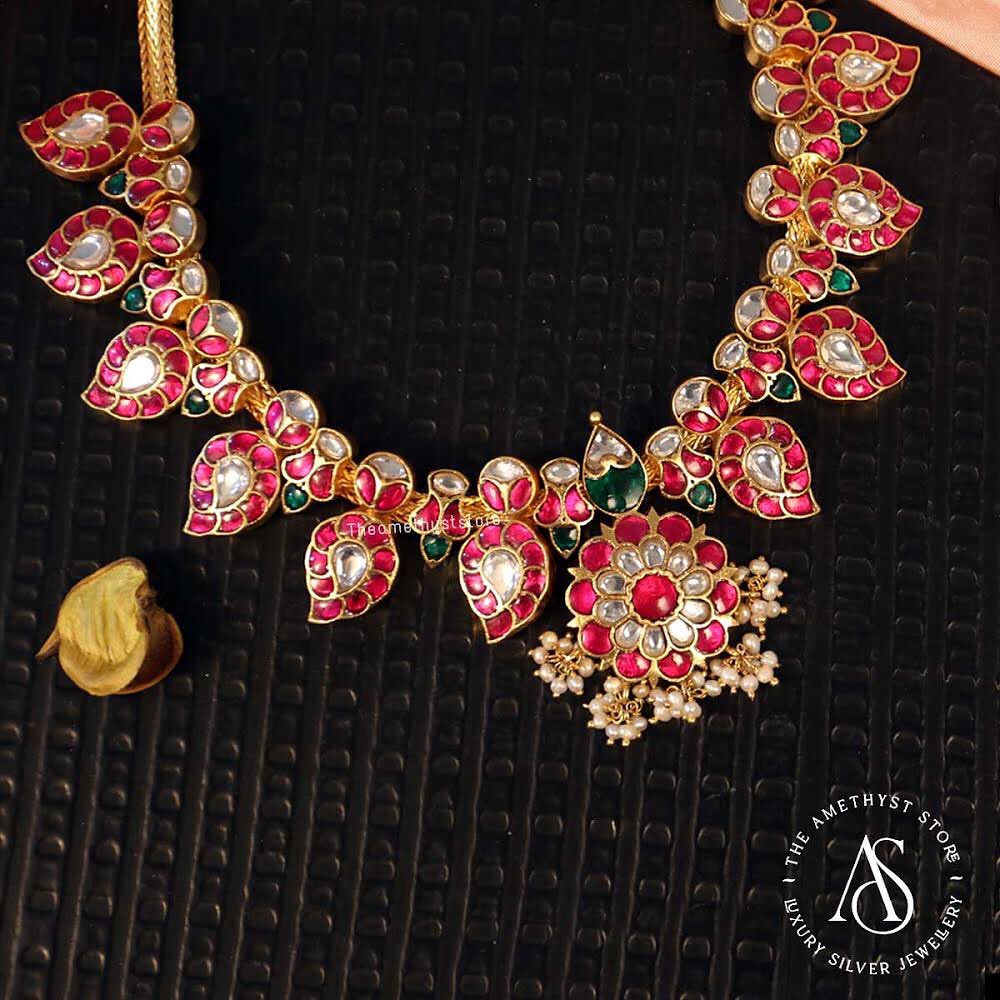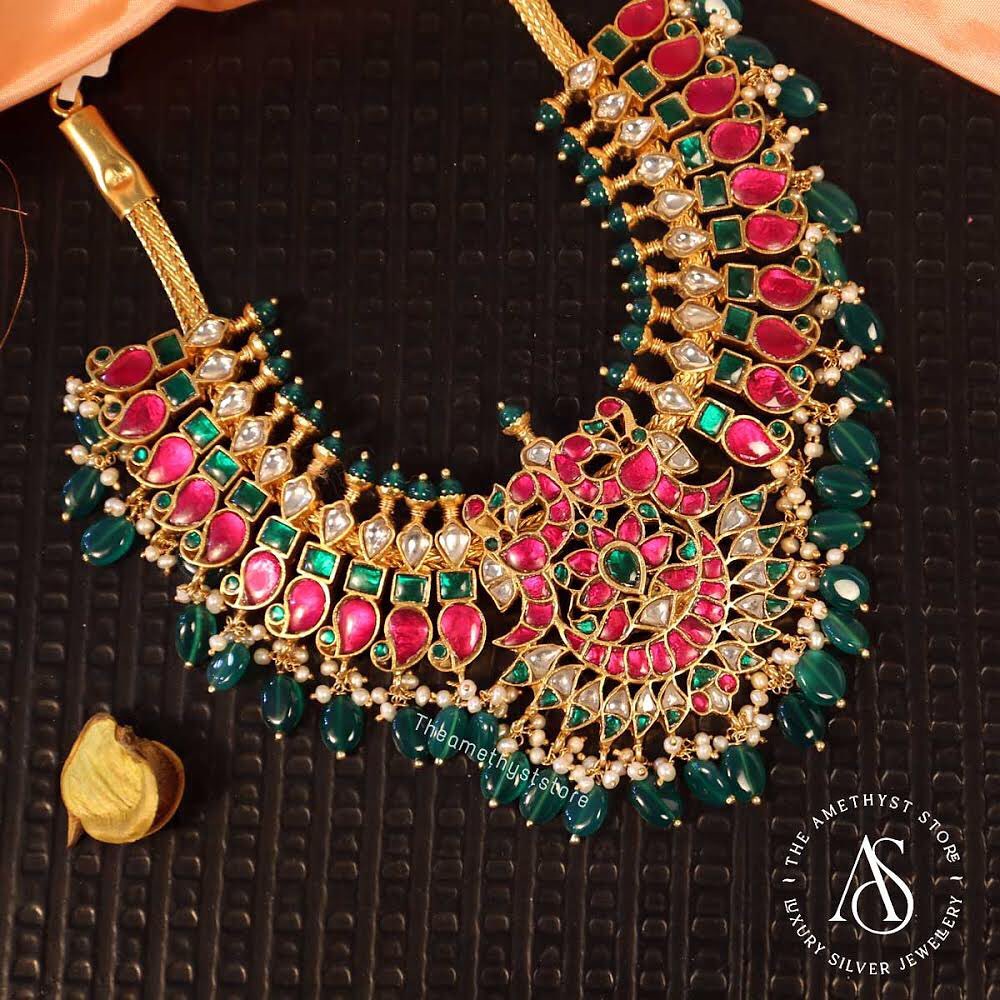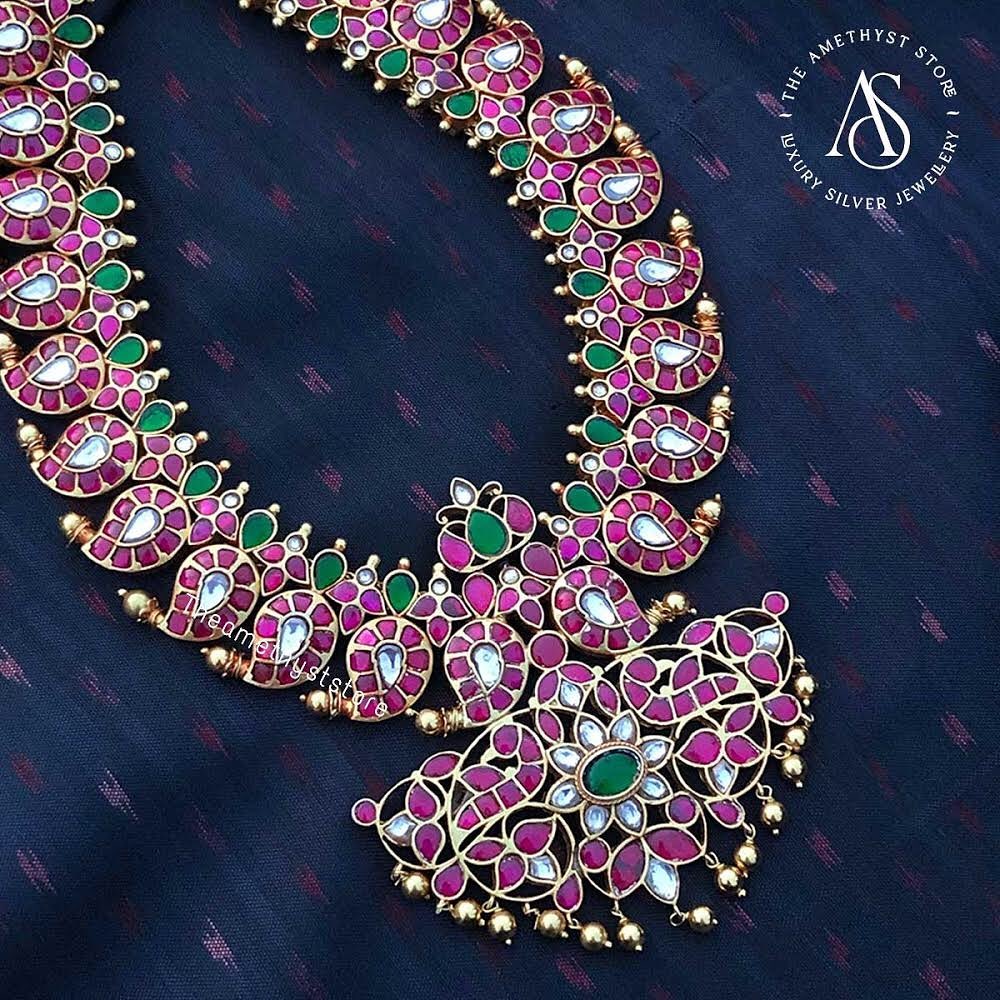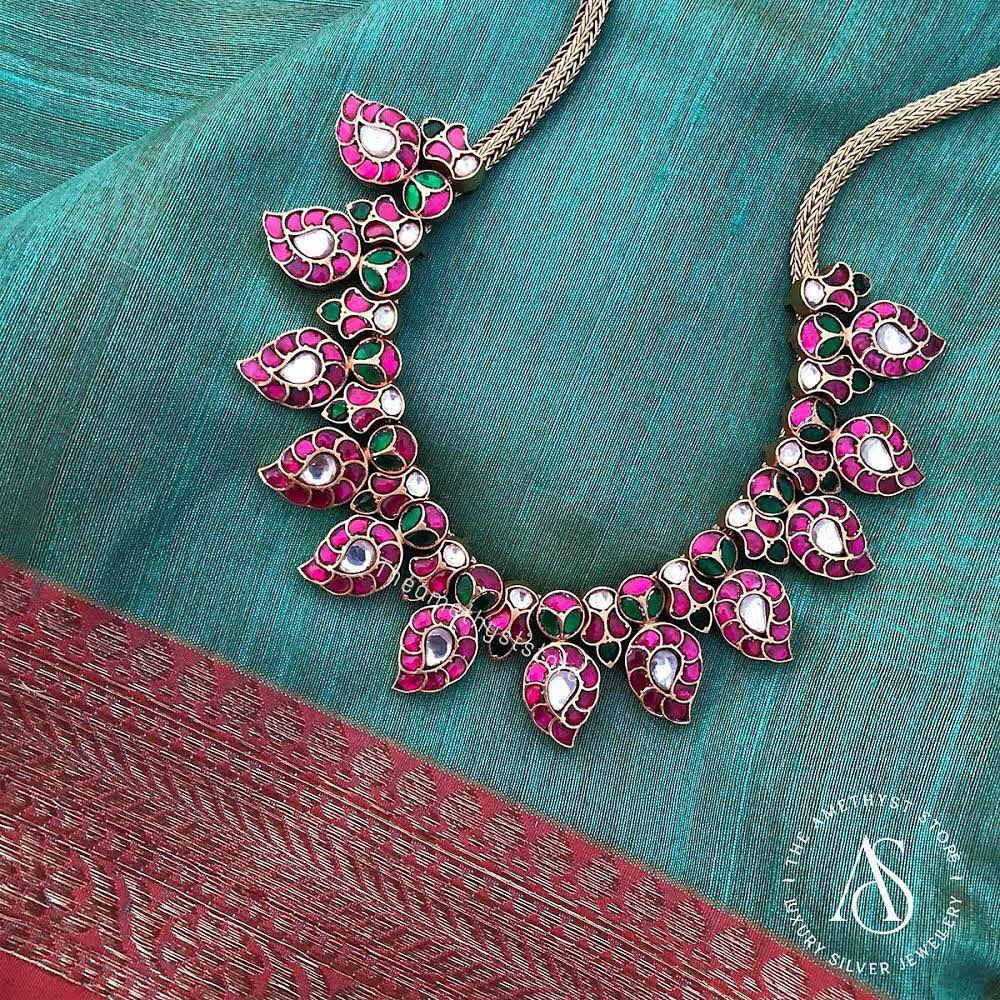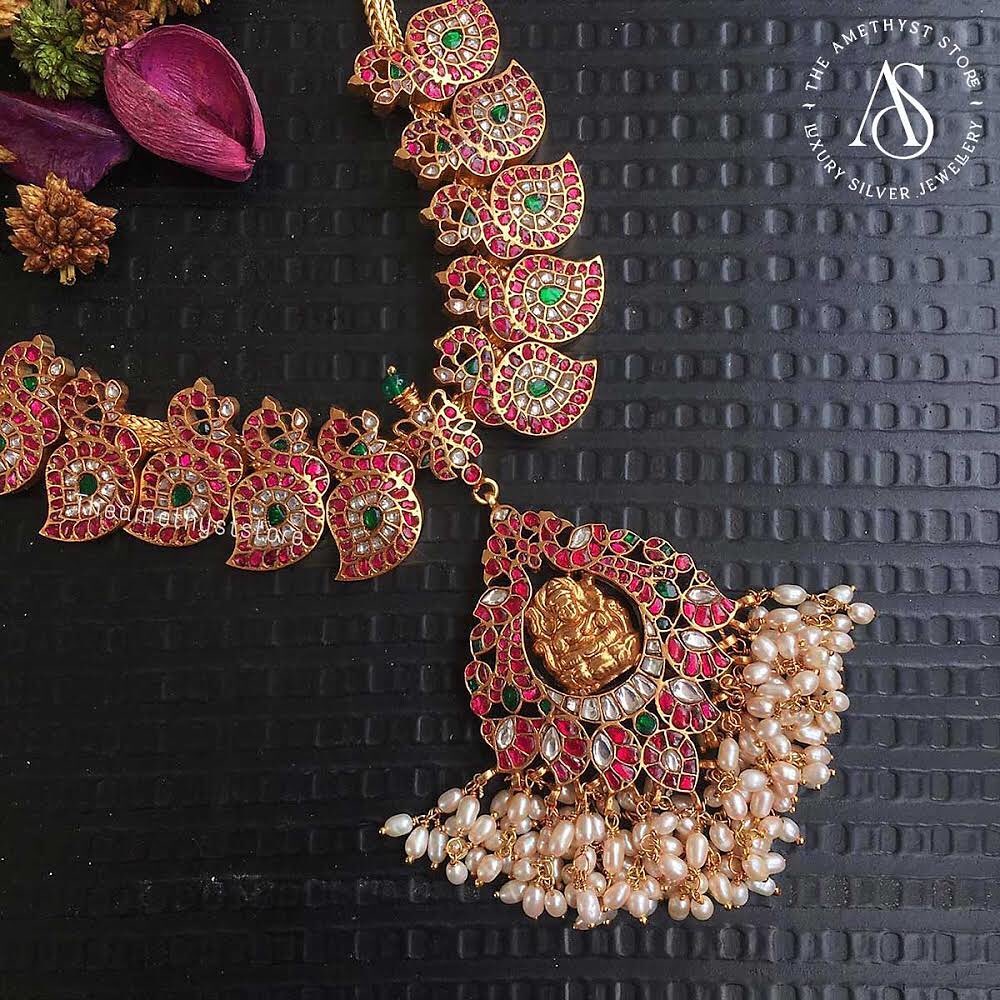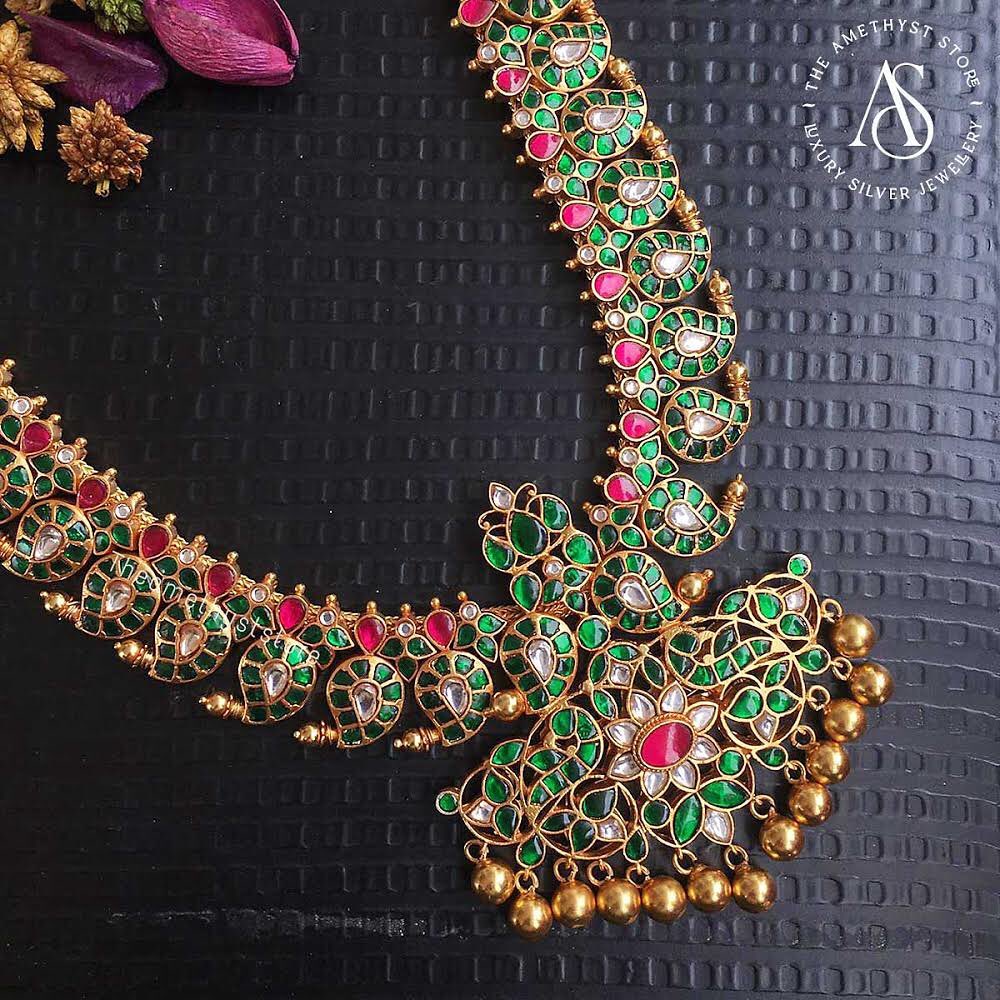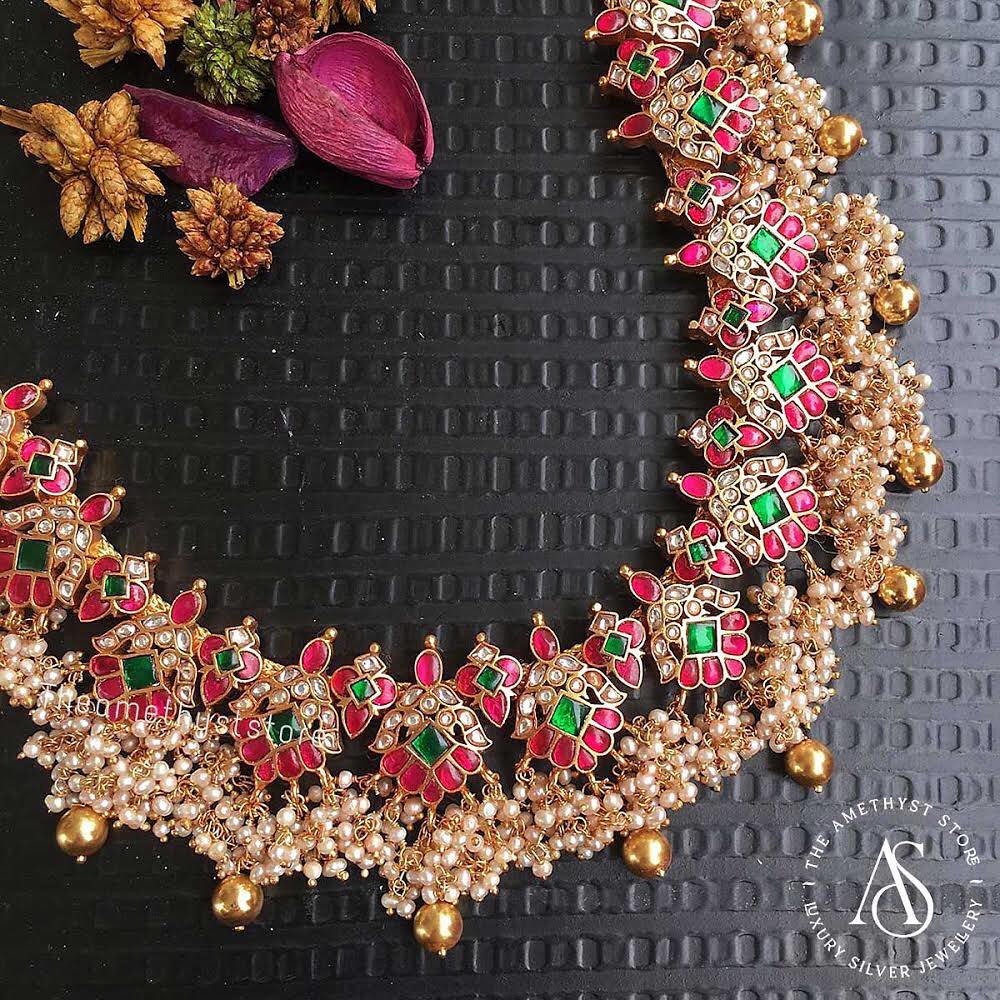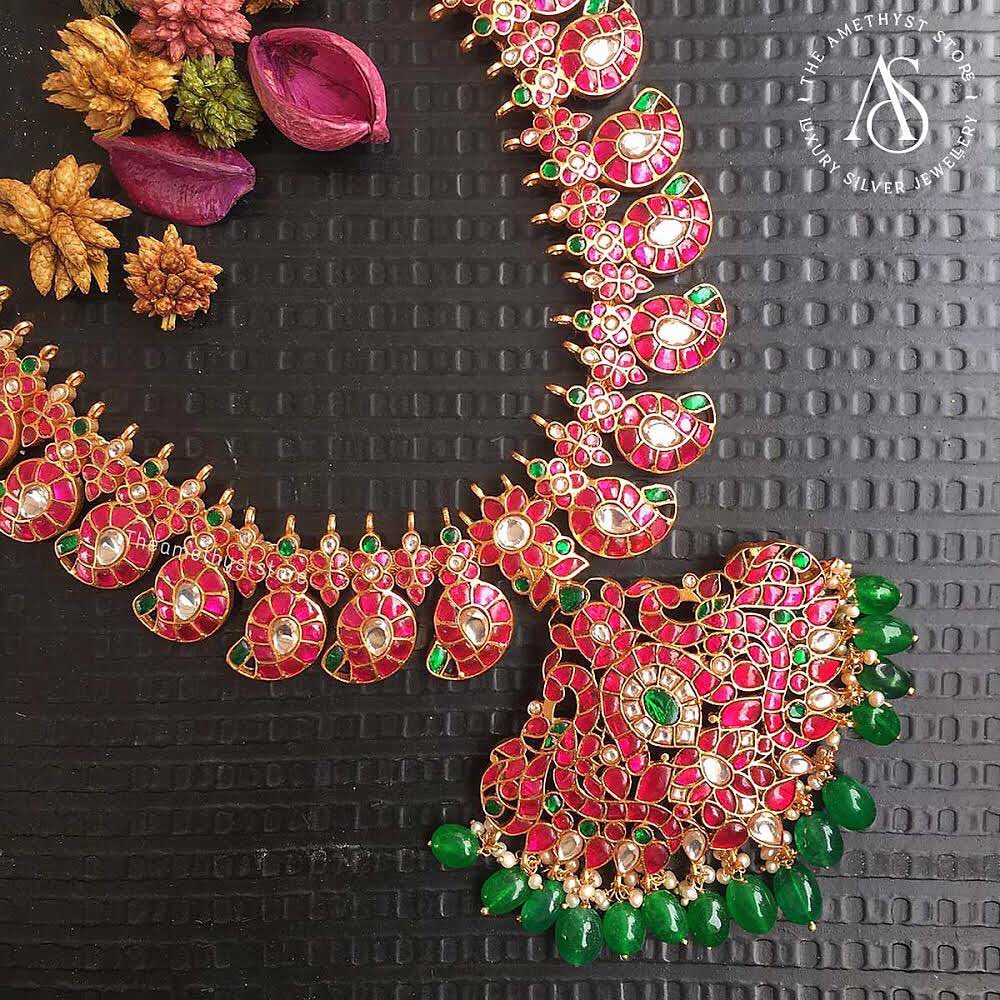 We hope you like the collection of these neckpieces. Click here to shop for these jewellery pieces.
Also Read: