Choker necklaces are loved by every woman as they are highly in trend these days. These neckpieces look extremely beautiful. This type of neckwear suits women having long necks. One gem that is quite popular in choker is beaded kemp choker. The multicolour beads or single color bead is used to match the outfits and pair it accordingly. Sometimes even contrast color chokers are matched with the sarees. In this blog post we will share some of the best beaded kemp chokers and also share where you can buy them.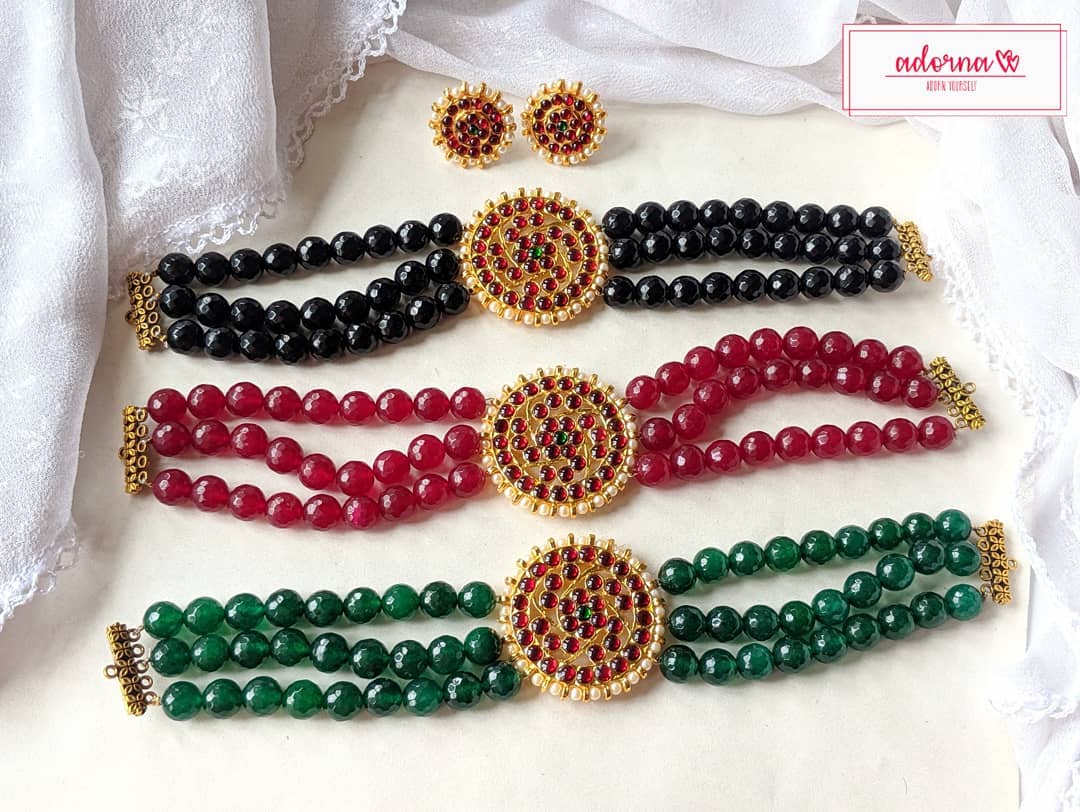 Most popular beads color includes green and ruby. The highlight of these chokers is the circular pendant in the middle that is mostly of kemp stones. The pendant can be of any shape and size. Chokers goes well with silk sarees, half saris, lehenga choli, long Anarkali kurthas etc.
If you are looking for the best beaded kemp chokers then we will recommend two popular jewellery brands where you can find them. One is Adorna Chennai and the other is Aabharanam. They have the most unique and exclusive pieces of jewellery that you won't be able to find anywhere else.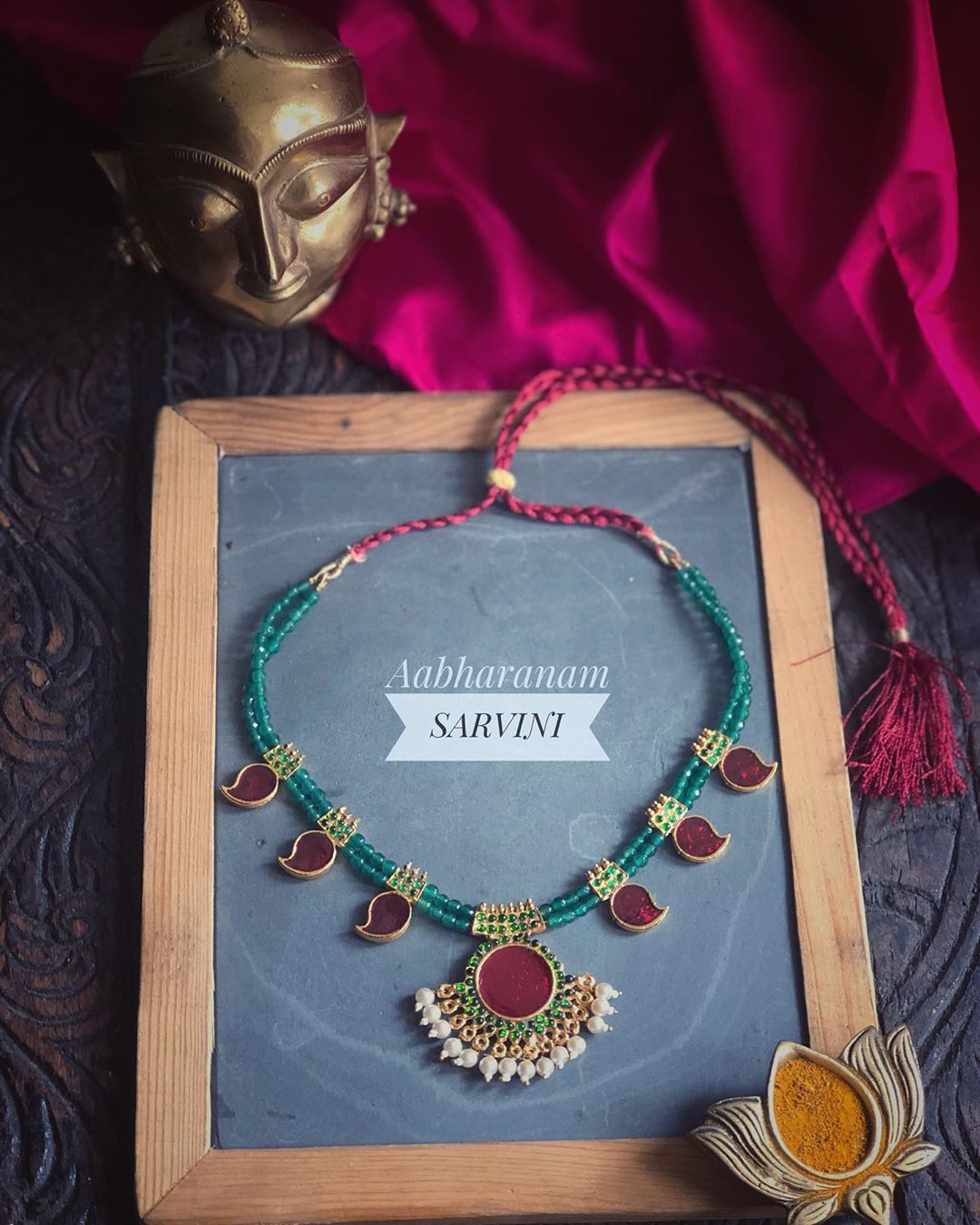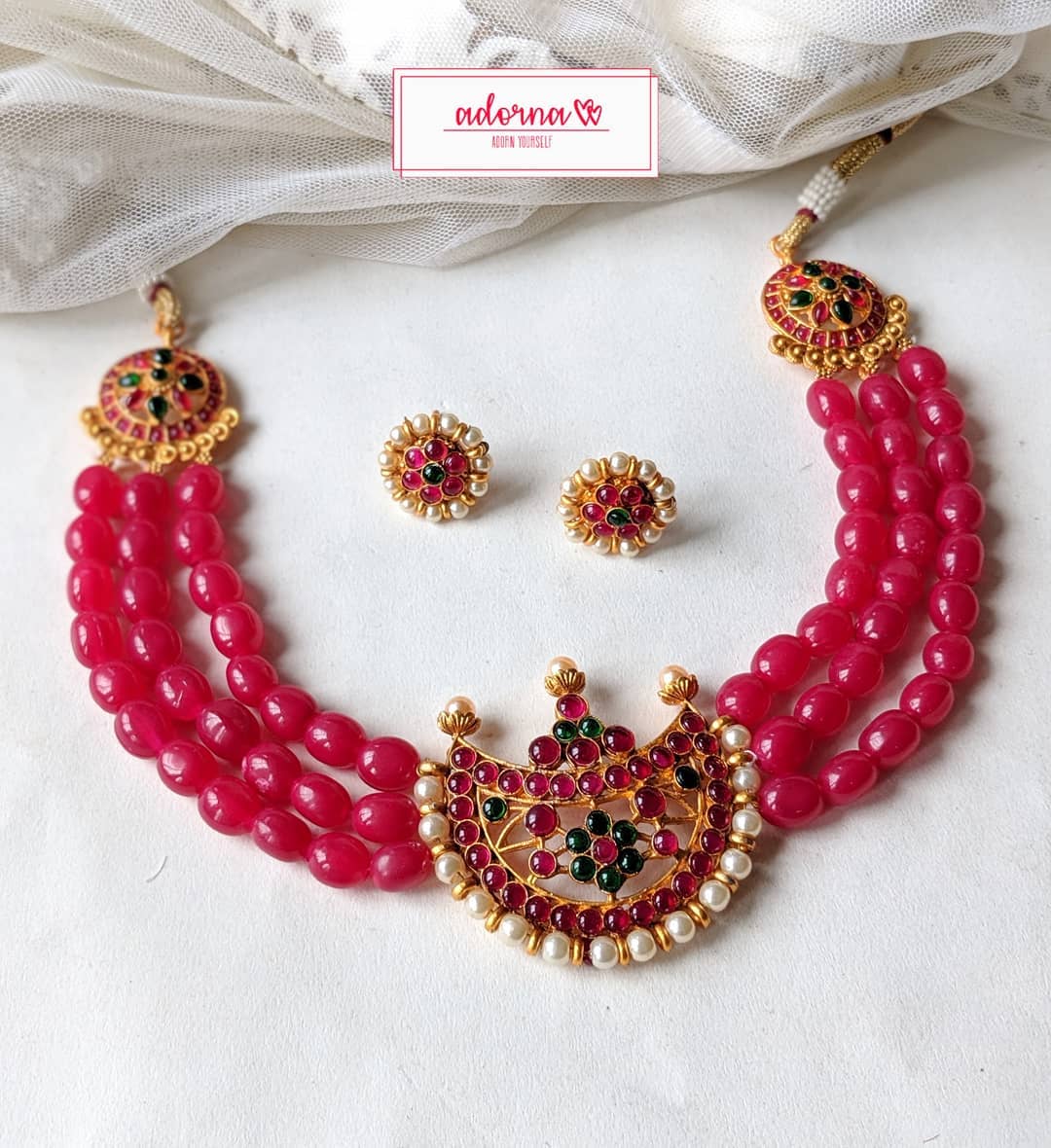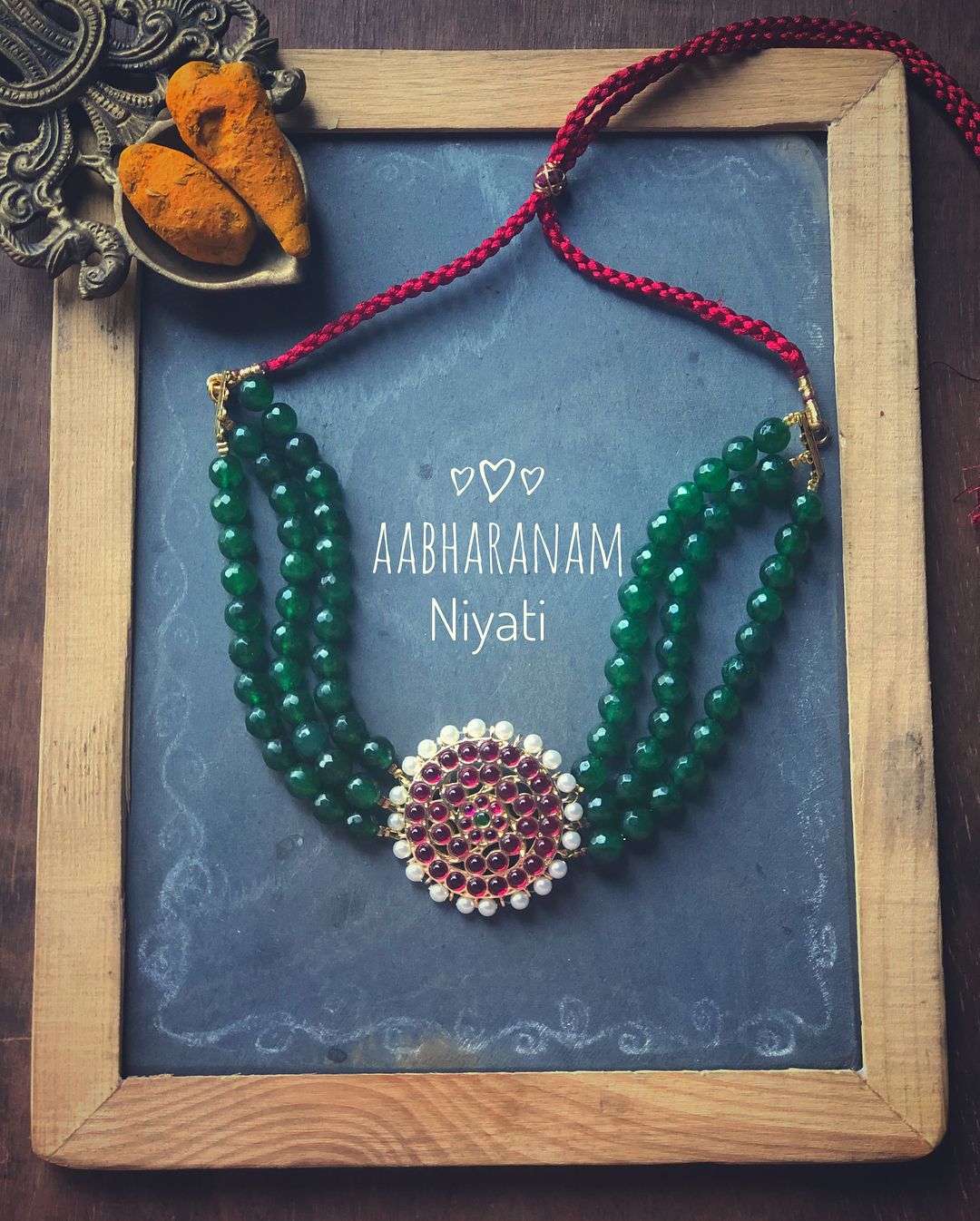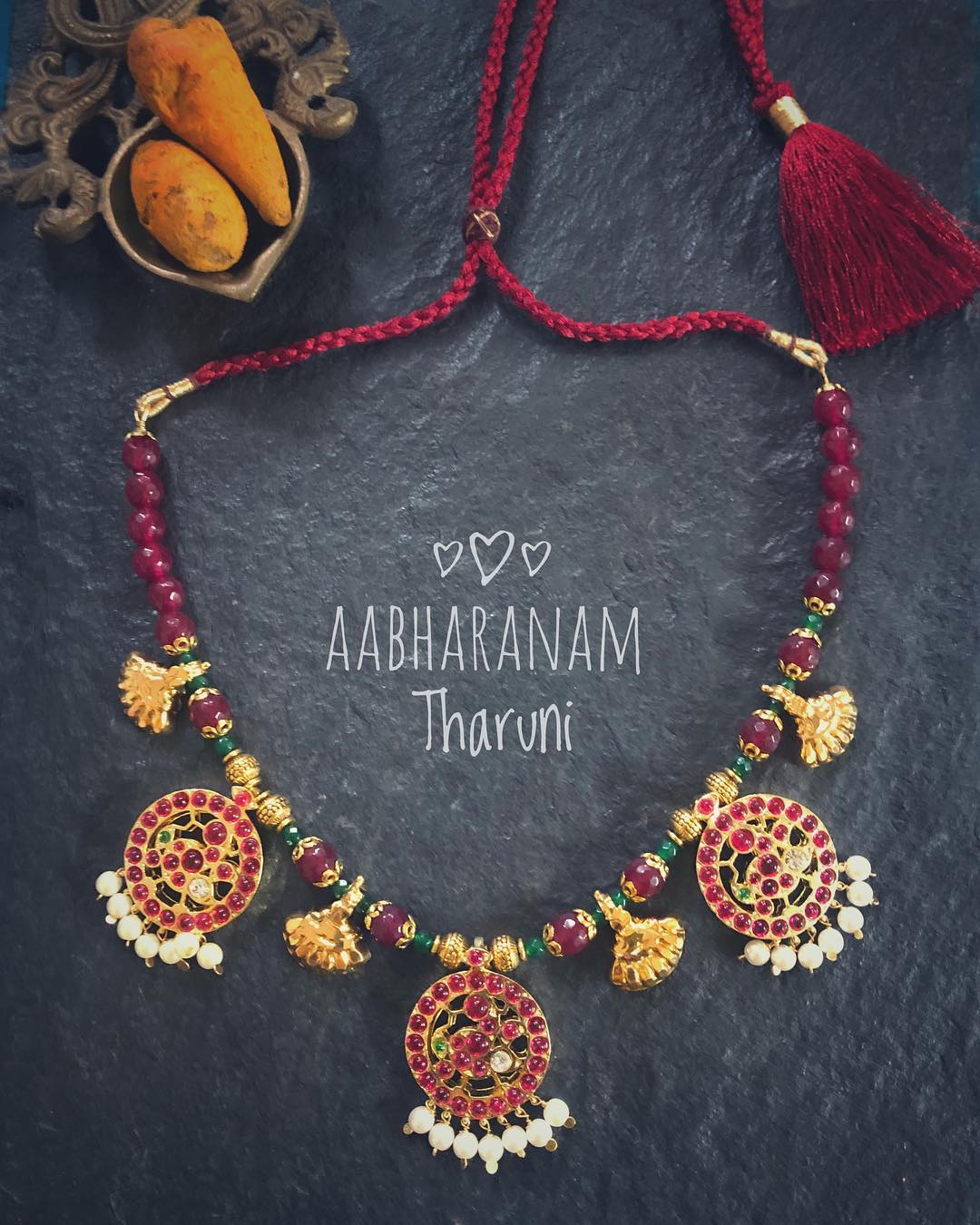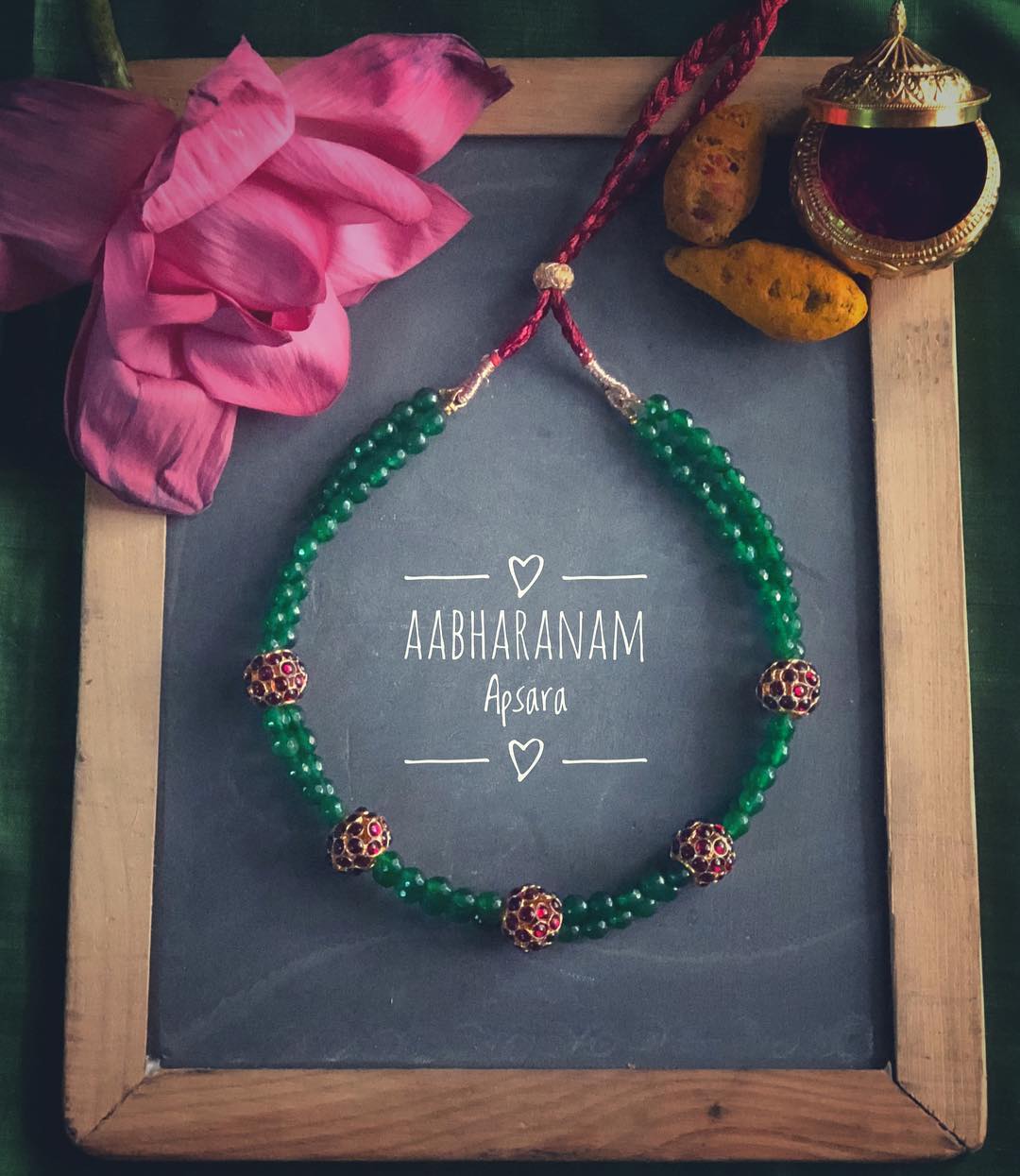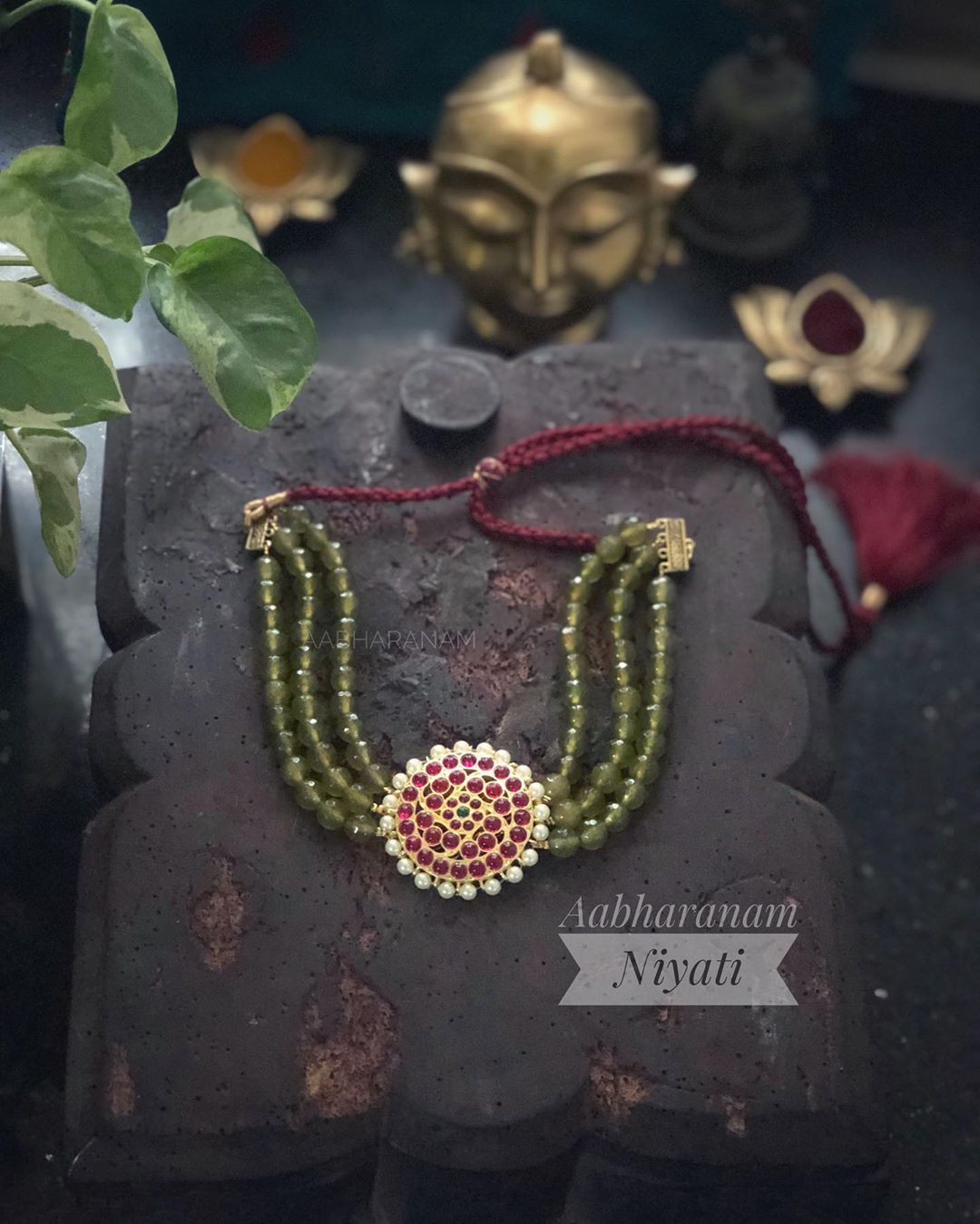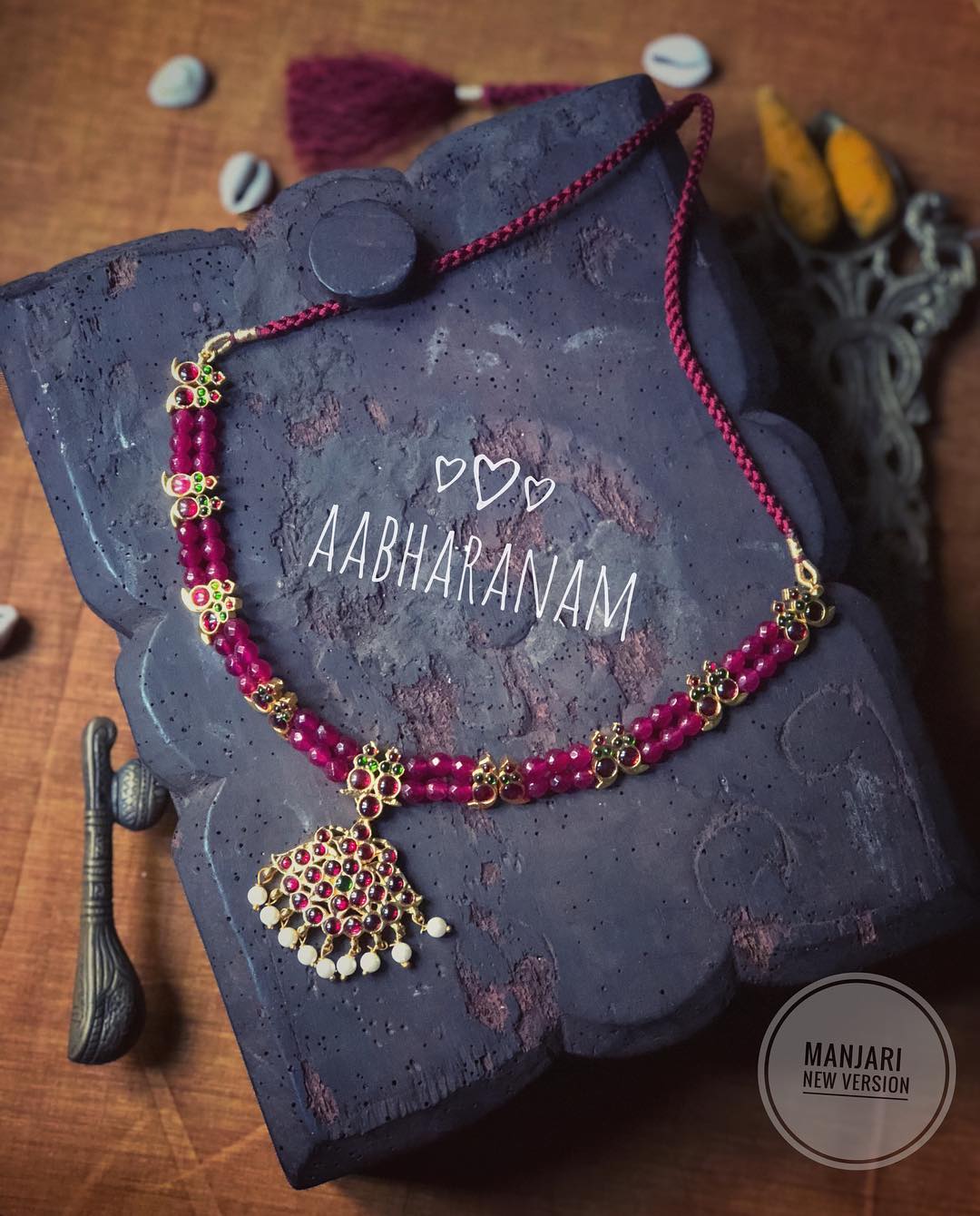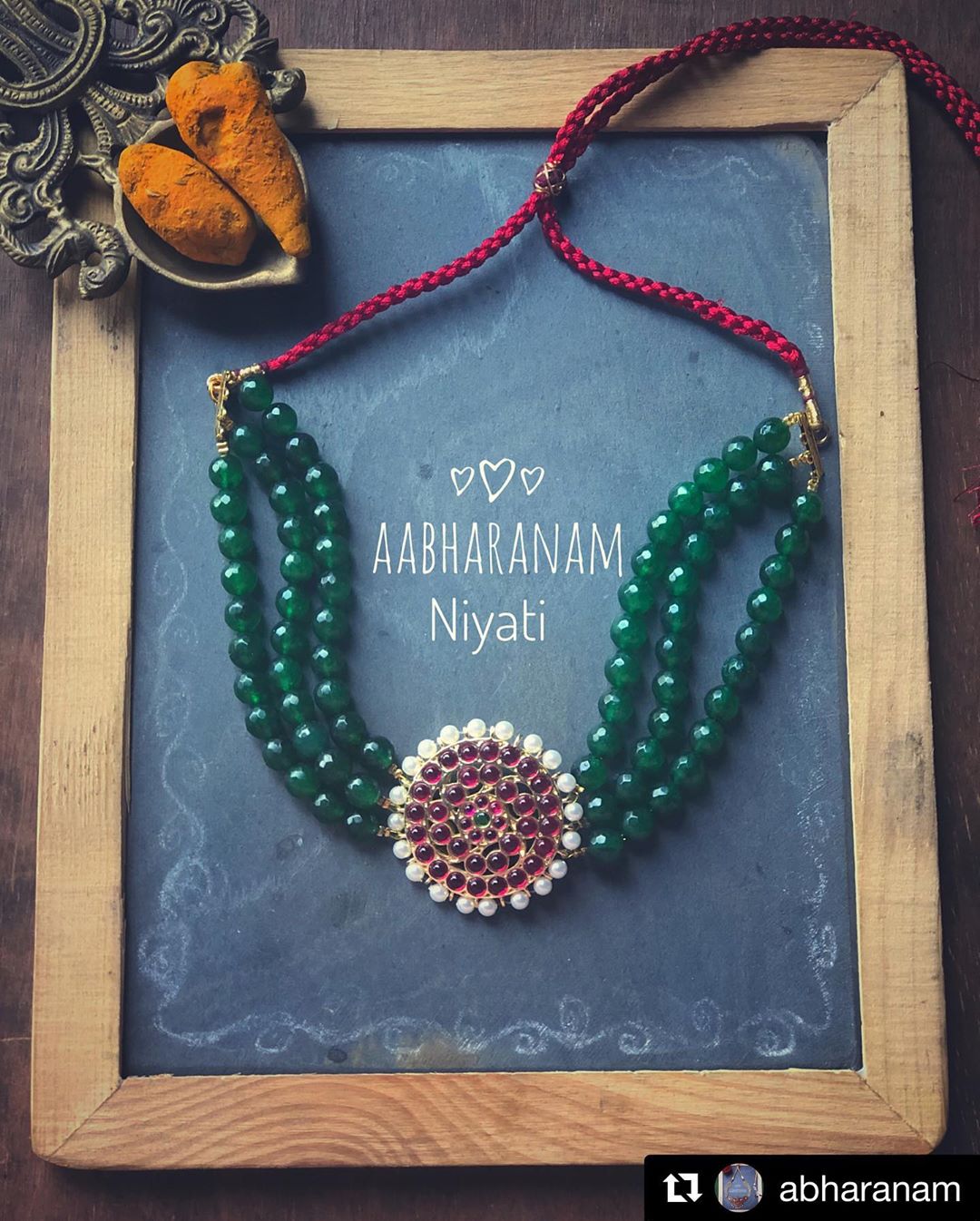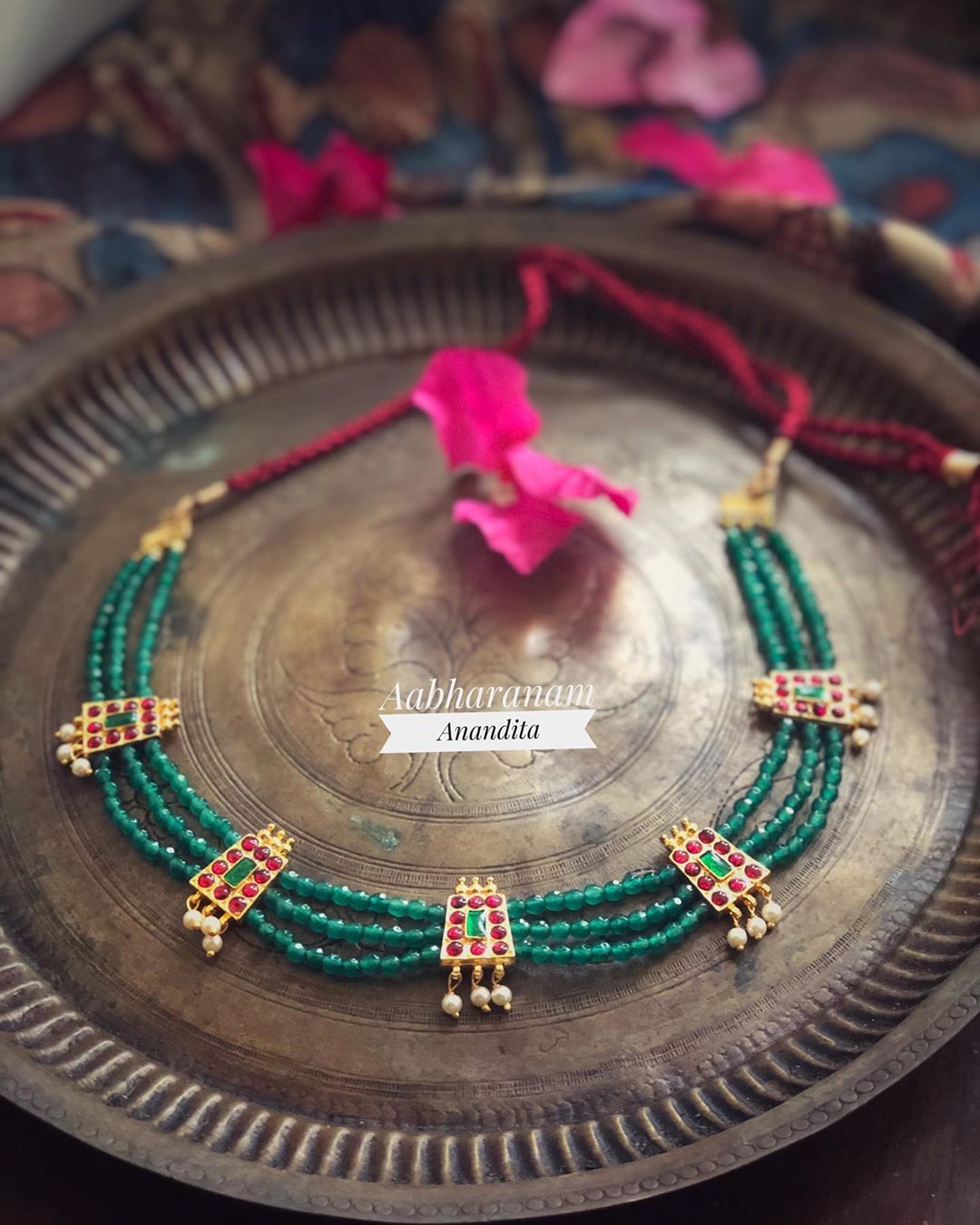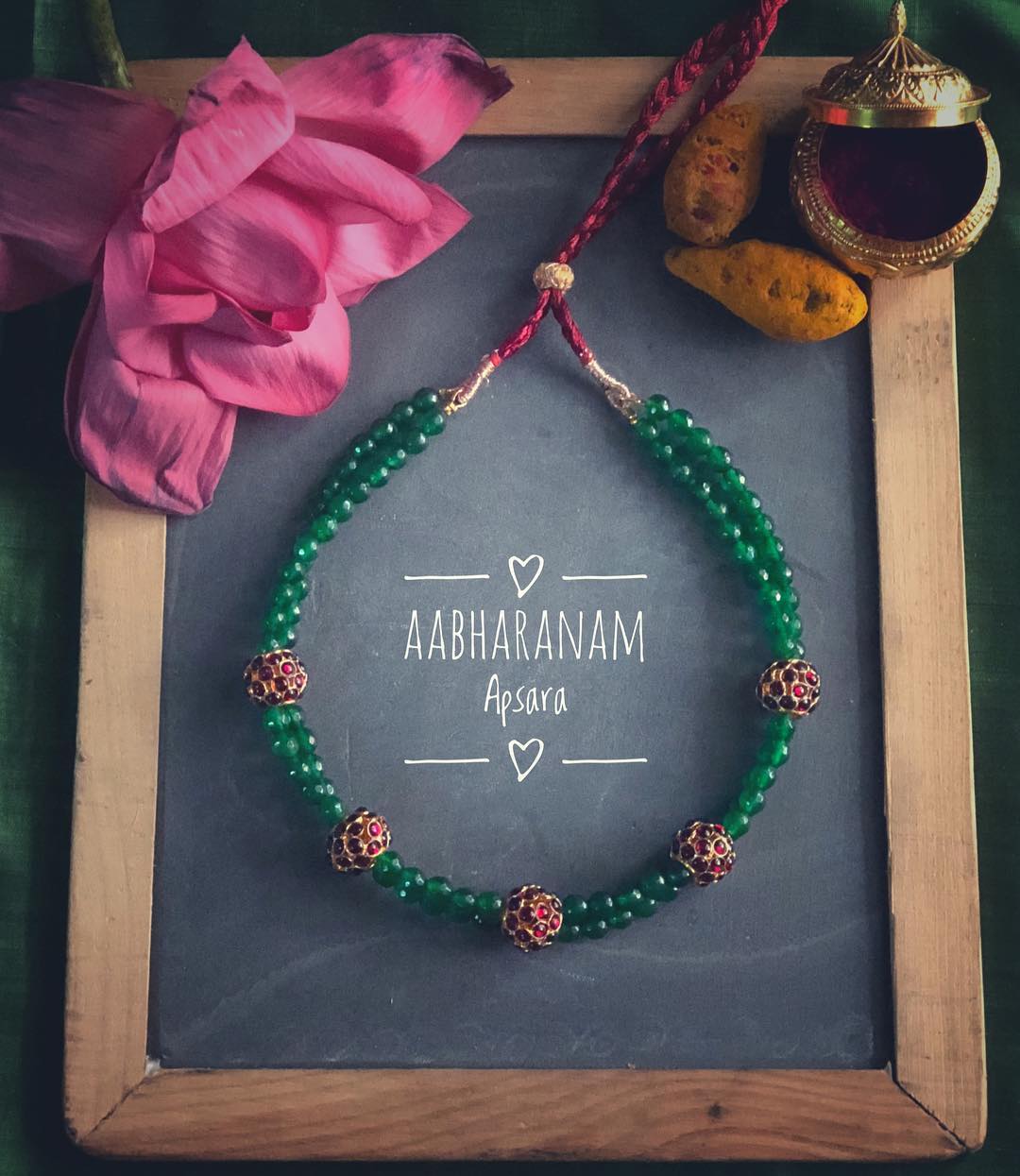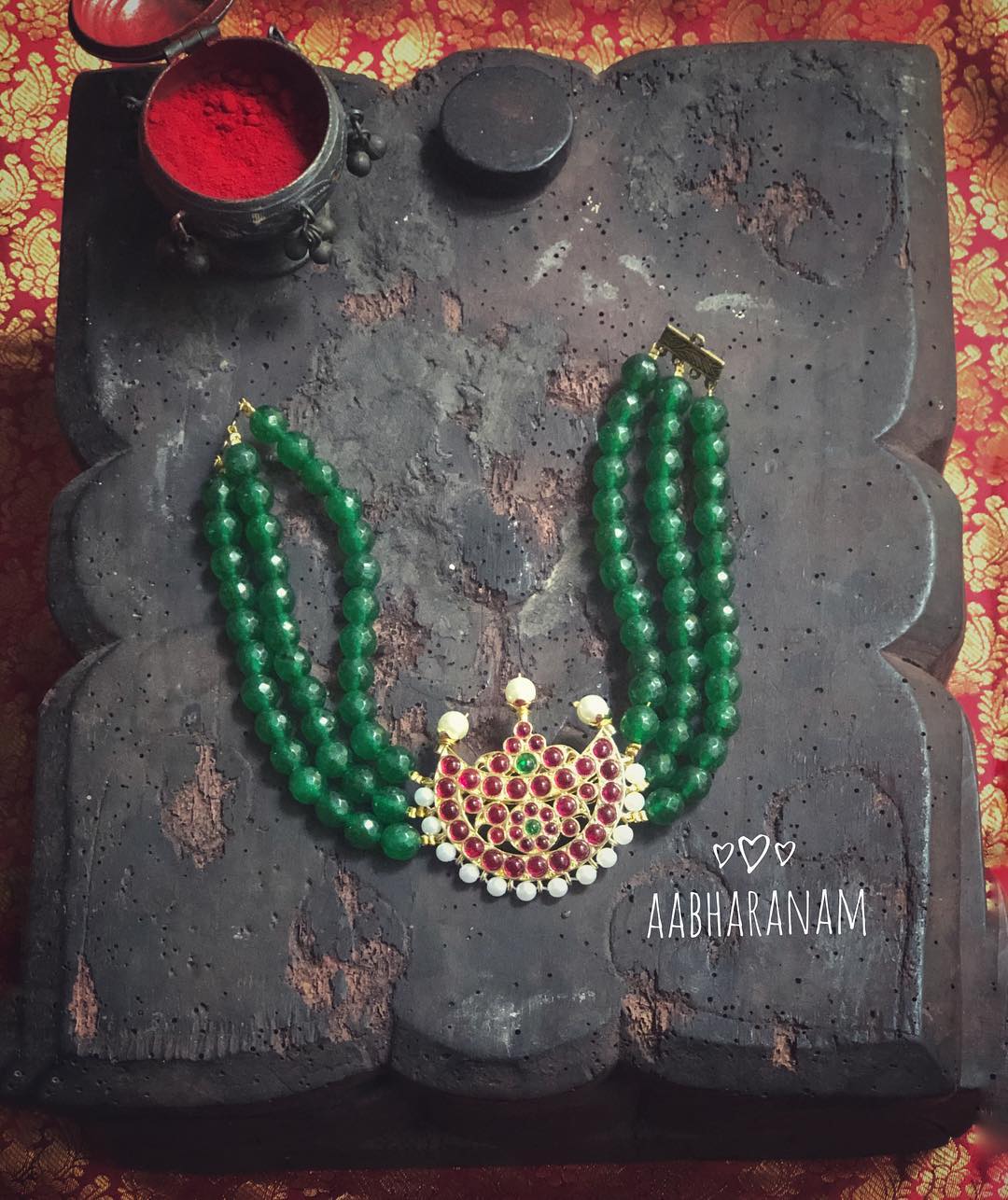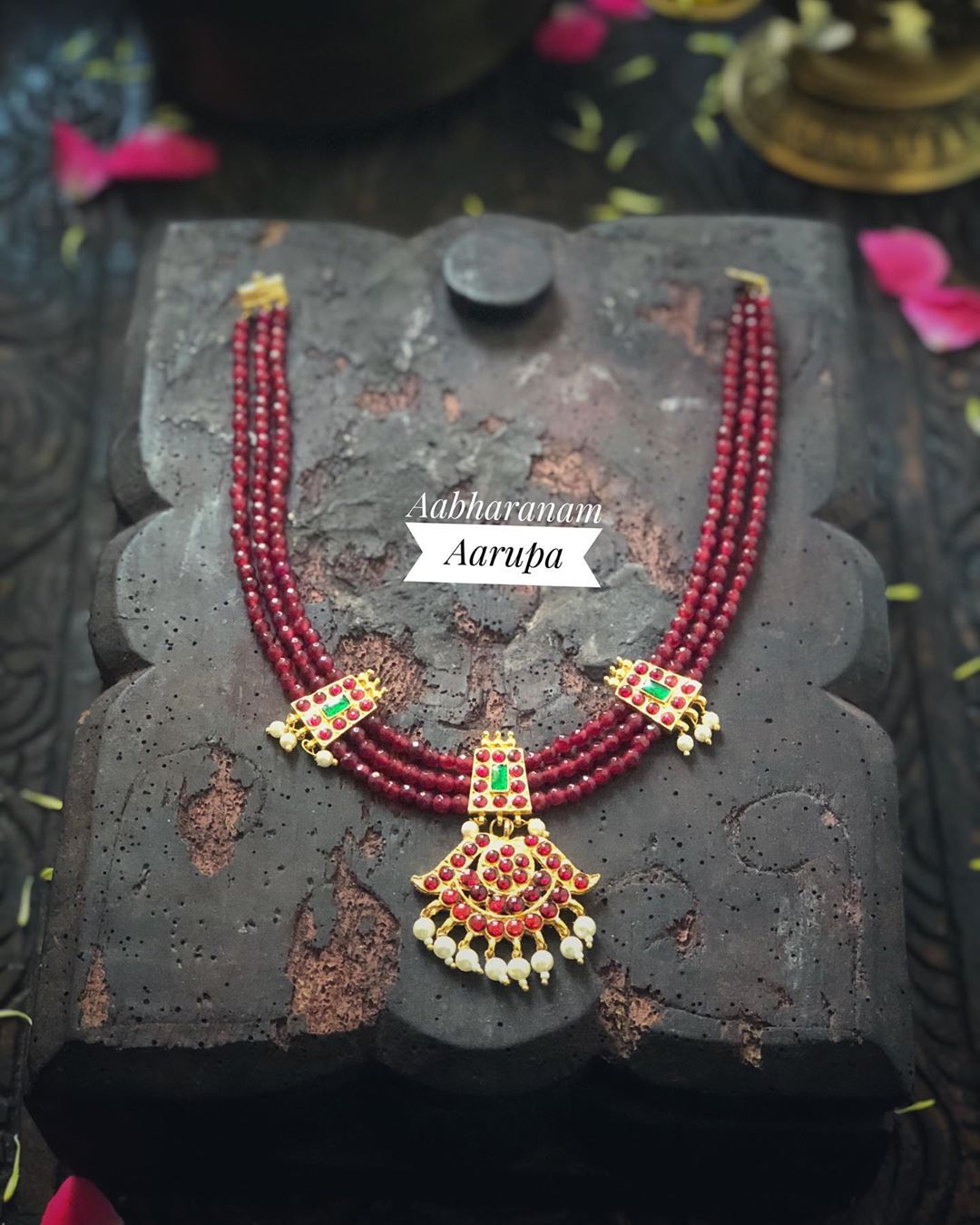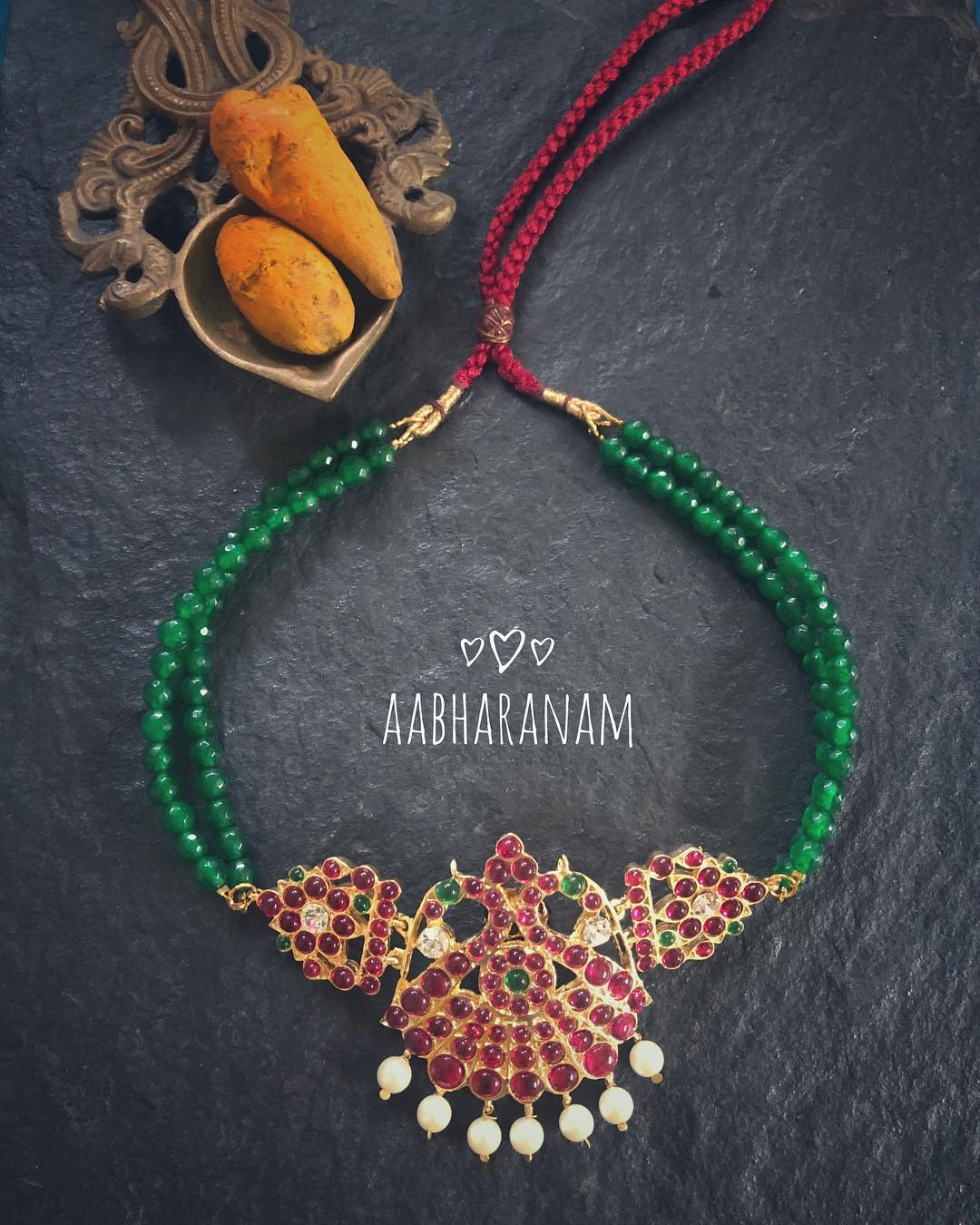 To shop for these beautiful choker, click on the brand links given below: