Fashionable and vibrant, beaded jewelries are one of the most popular jewelries nowadays. Chiseled into an extensive variety of designs and shapes, these elegant pieces can highlight every style from the traditional to the contemporary fashion design. Following the modern trends, popular jewelry makers and designers are keeping beaded jewelries as one of the vital items in their jewelry collection.
These jewelries come in top graded quality, wonderful craftsmanship and chic designs. We have put together a list of 20 beautiful beaded jewelry designs; take a look at these stunning assortments of beaded jewelry.
1) Pearl Kundan Necklace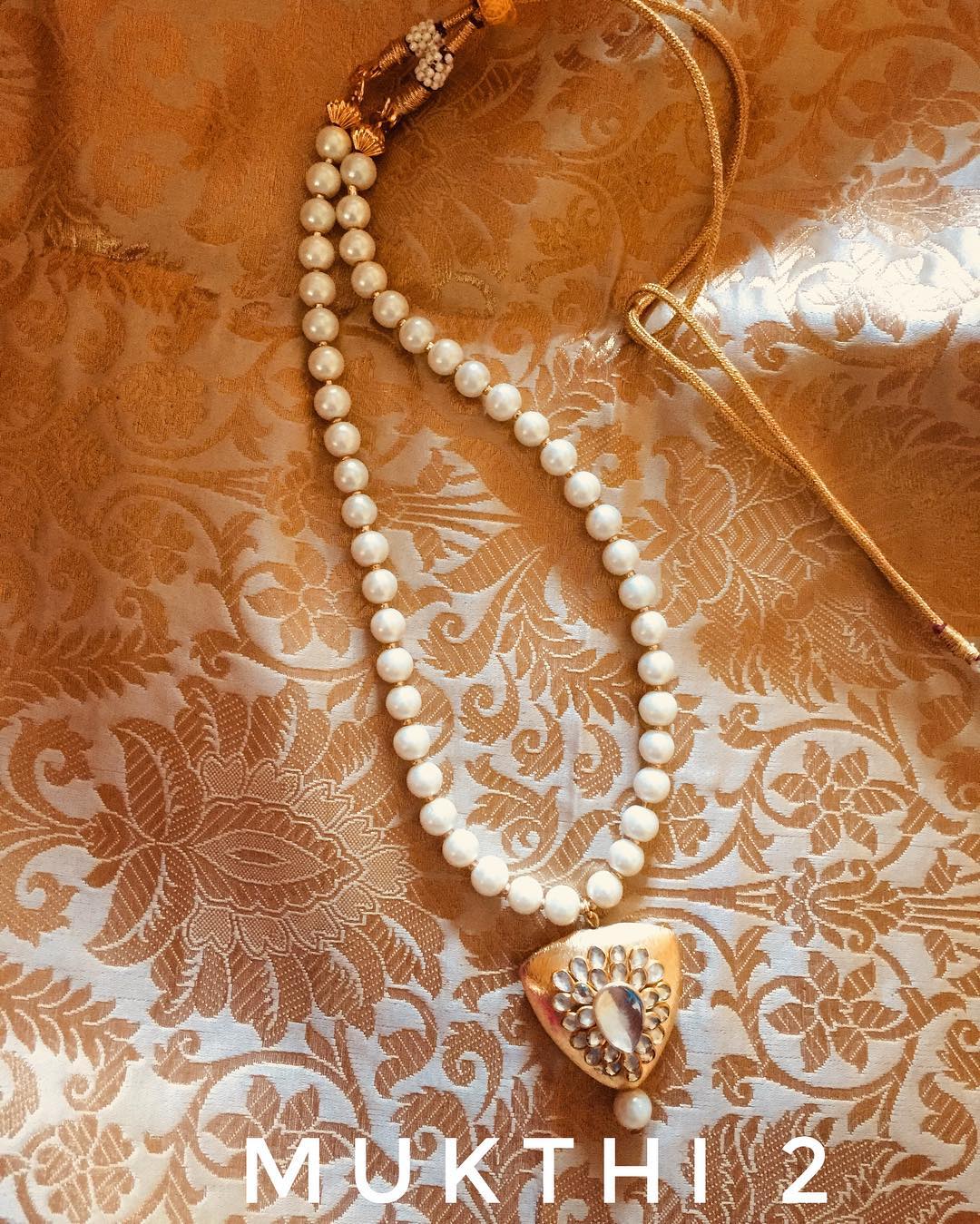 Among the extensive range of designs and patterns of Indian jewelry, pearl Kundan necklace is recognized to be the ideal representation of expert craftsmanship and unparalleled talent.
Even after many decades, the quintessence of pearl Kundan jewelry stays immaculate with skilled craftsman bringing out fresh designs and original ideas for an entire makeover.
2) Pink Beaded Necklace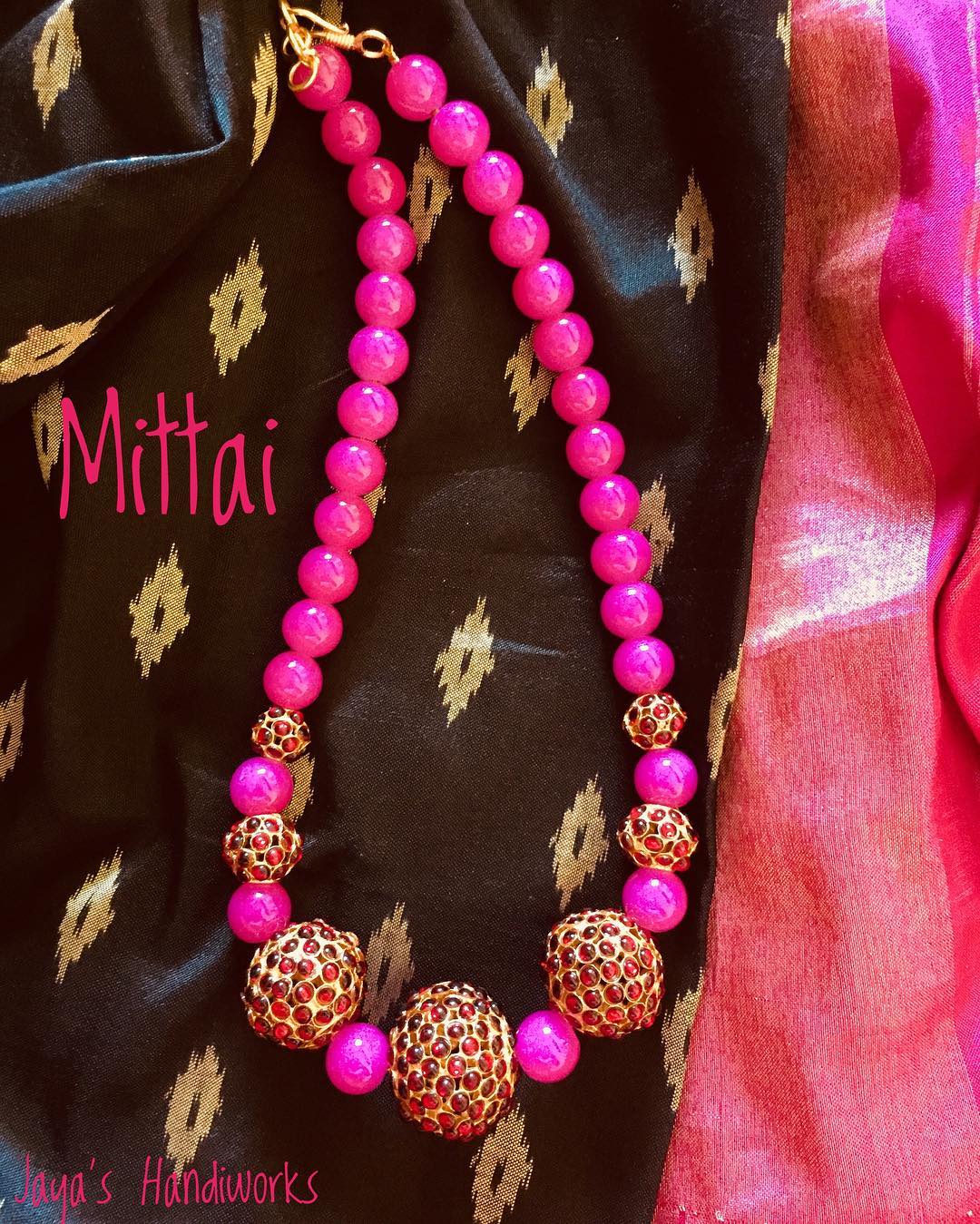 Pink Beaded Necklace is the best possible option for adding color or changing the look of an outfit. This is because the beads not only add the color but also add texture to the outfit. This changes the look of the wearer.
3) Red & Blue Beaded Kemp Necklace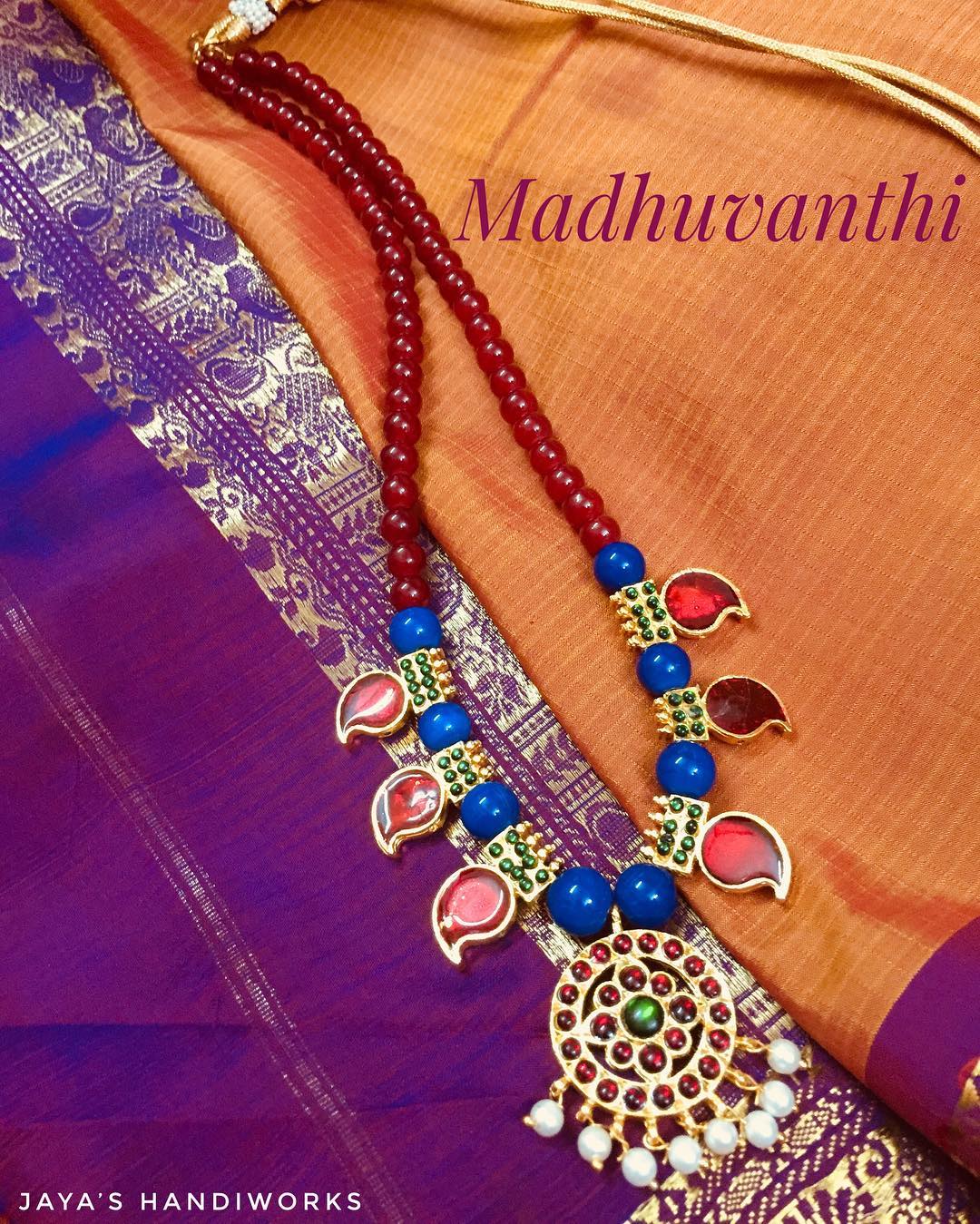 Red & Blue Beaded Kemp Necklace is among those jewelry items that you must consider hoarding if you love to dress up and make any casual or dressy outfit look more extraordinary. Kemp necklace pieces are so special because these are capable of creating the perfect balance between beauty and versatility.
4) Ethnic Pearl Set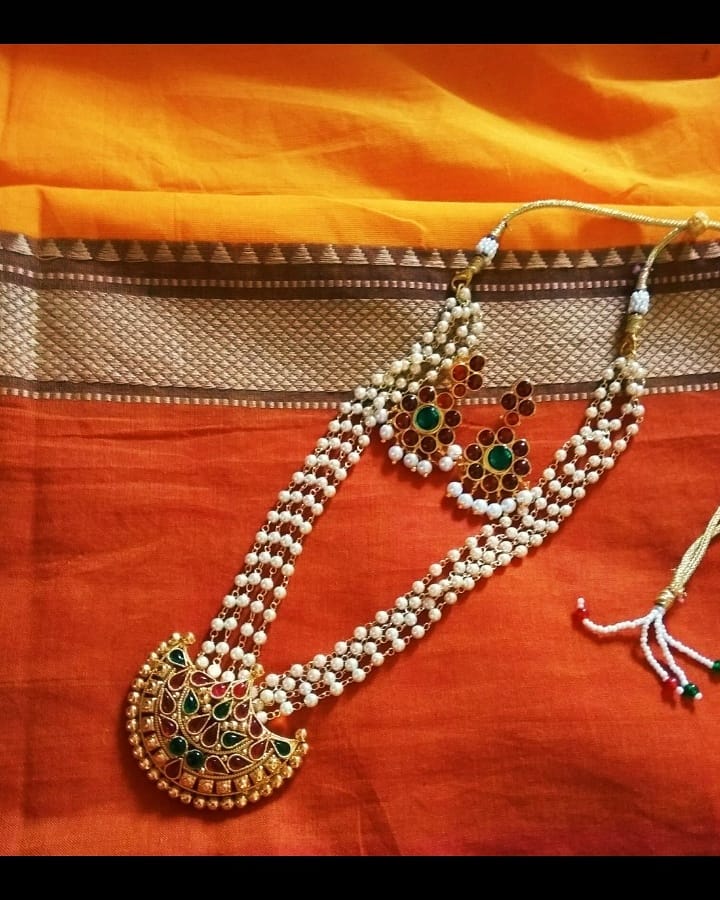 Of all the jewelry designs, pearl jewelry has its own distinctive exquisiteness, magnetism and elegance. Ethnic Pearl set adds panache, color and sophistication to no matter what dress one is donning. A set of matching pearl necklace, pearl earrings or pearl bracelets will compliment the entire outfit.
5) Two Layer Green & Red Beaded Set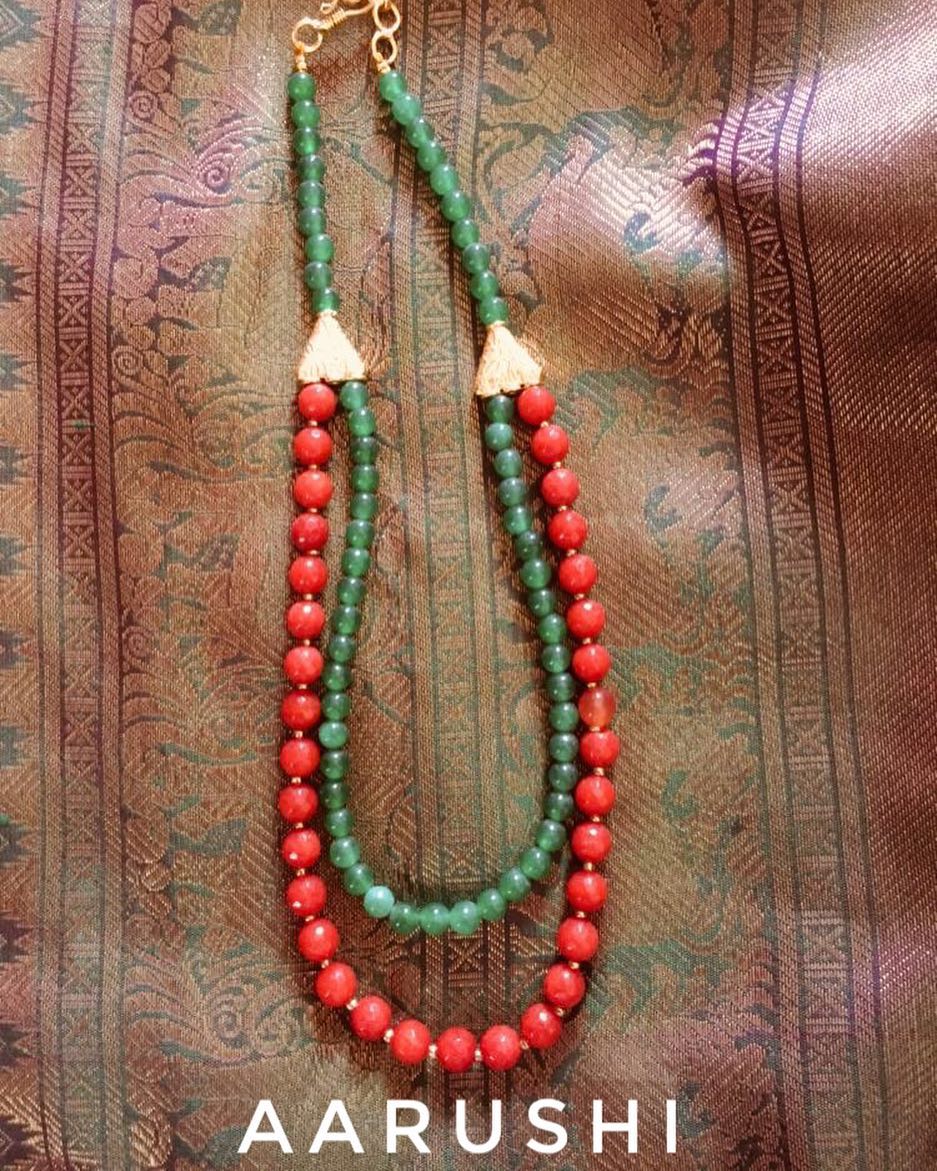 This two-layer green & red beaded necklace is all about relaxed glam created by two strands of differing lengths.
6) Daily Wear Pink Choker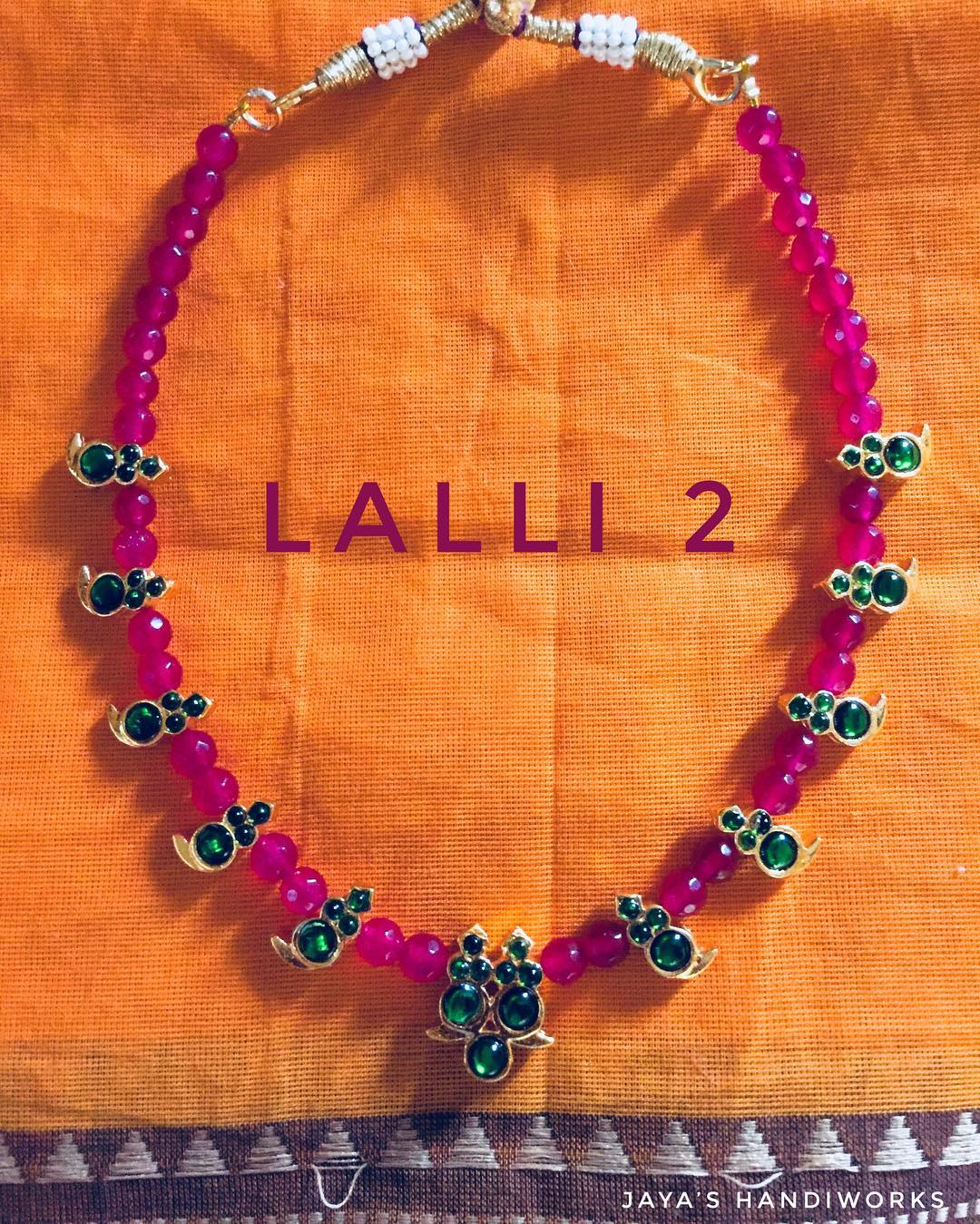 Pink choker necklaces have created a charm for many decades. They are worn snugly around the neck and are one of the preferred beaded styles that are loved by women. They are a wonderful accent for clothes and are a perfect means to frame a lady's face. It is an outstanding fashion accessory that is increasingly becoming trendy.
7) Classic Pearl Kemp Choker
Part of the charm of pearl kemp chokers is their elegance. They are both stylish and comfy and can be worn for almost every occasion.
8) Dolkhi Beads Kemp Necklace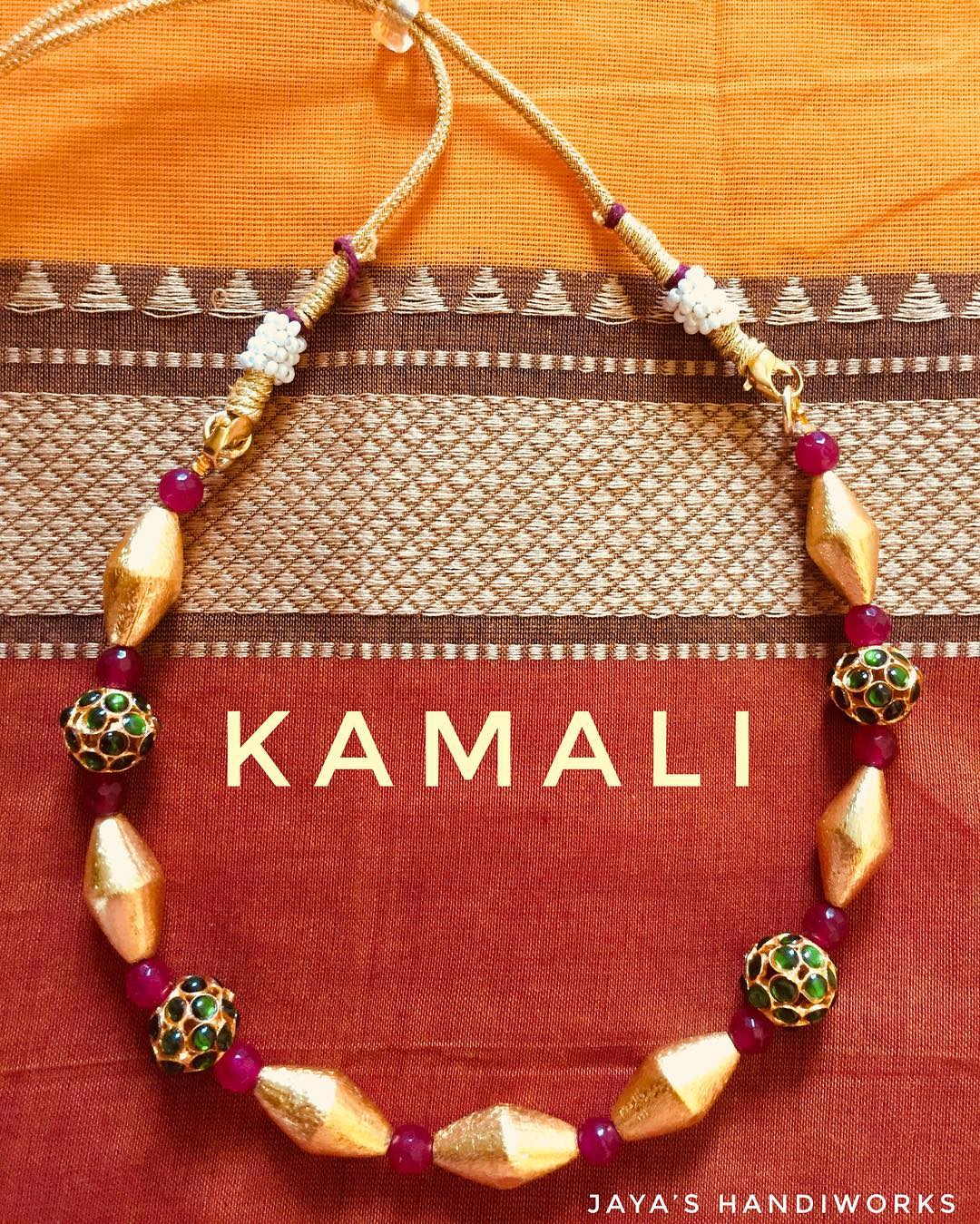 A beaded dolkhi beads kemp necklace is extremely stylish, which makes it a valuable and pleasant investment. The fact that beaded necklaces tend to be exceptional, adding one to an outfit brings the best possible result.
9) Red & Green Beaded Choker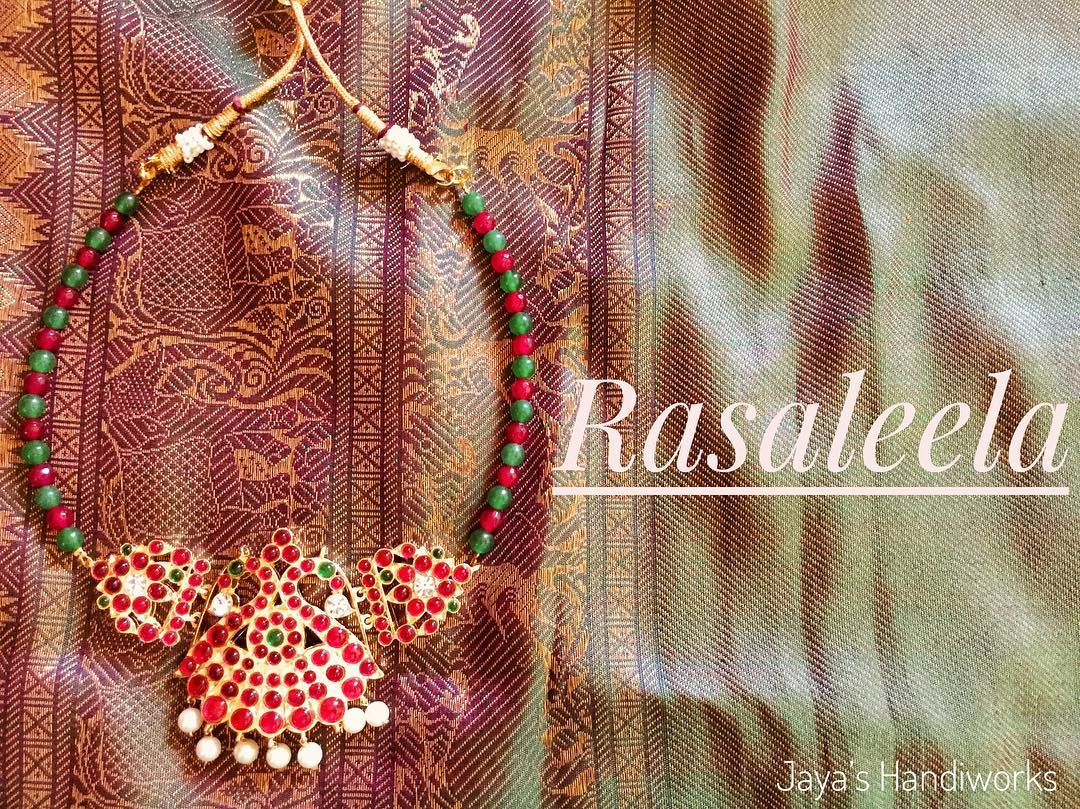 This red & green beaded choker would look truly excellent on women who have slender necks as this would put emphasis on their grace and make them look even more stunning.
10) Simple Choker With Bold Beads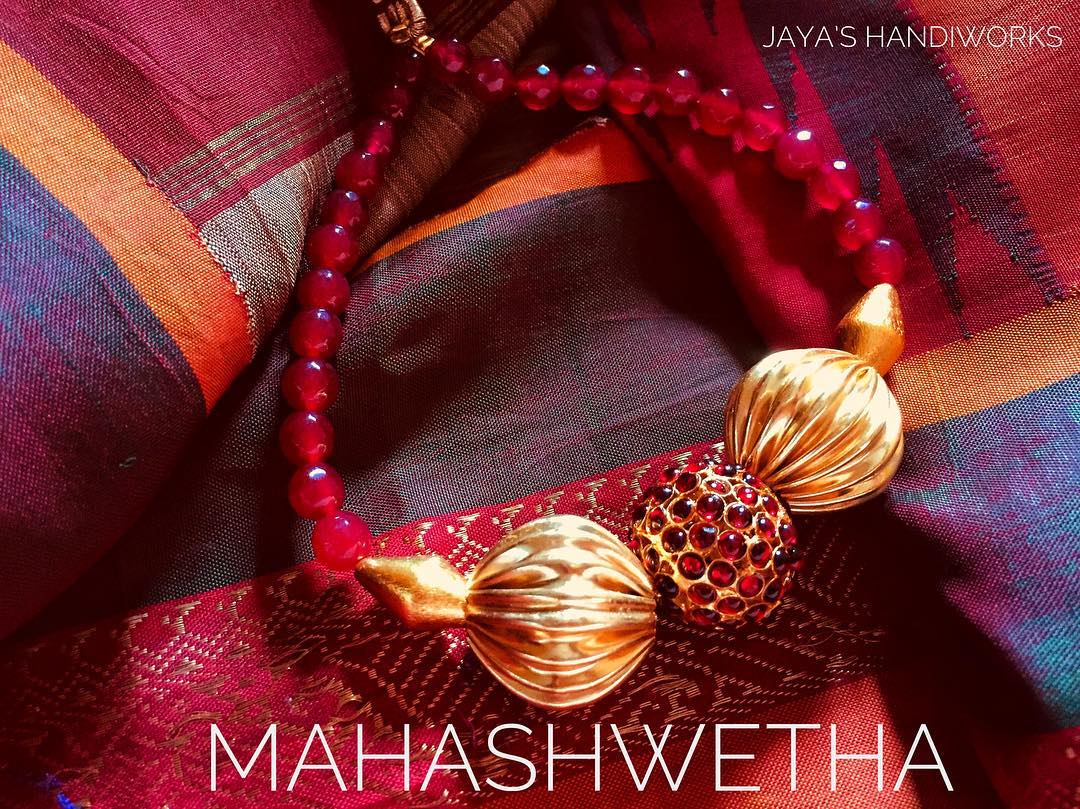 If you want to add a chic accessory to your jewelry collection that will bring elements of charm, mystery, intrigue, and appeal, then you will want to buy this simple choker with bold beads for your collection and be prepared to turn some heads.
11) Red & Yellow Beaded Necklace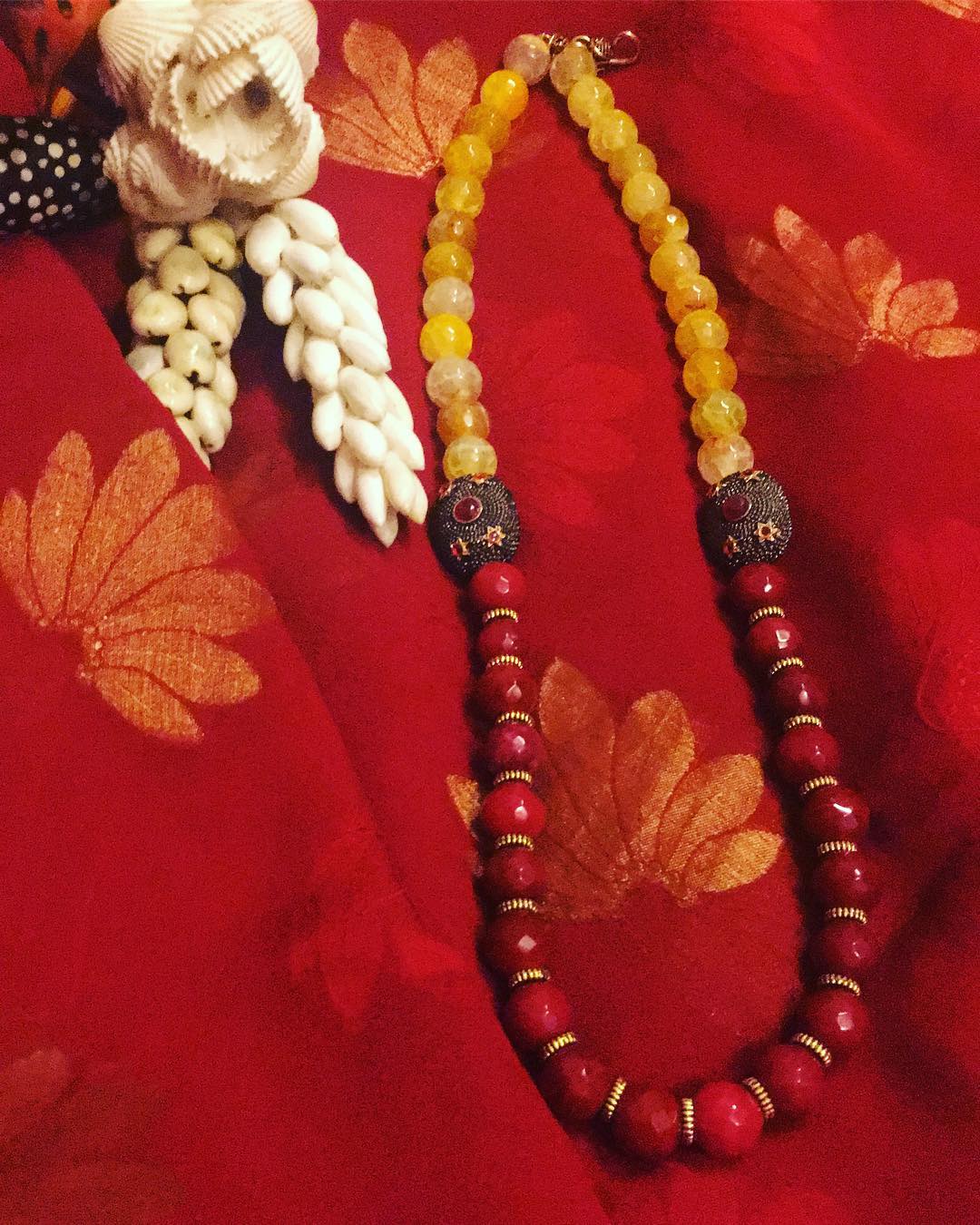 There are many kinds and different types available for you to select from when it comes to beaded necklaces. As a result, if you want something elegant and distinctive, then you can get this red & yellow beaded necklace that would suit your taste.
12) Two Tone Blue Beaded Necklace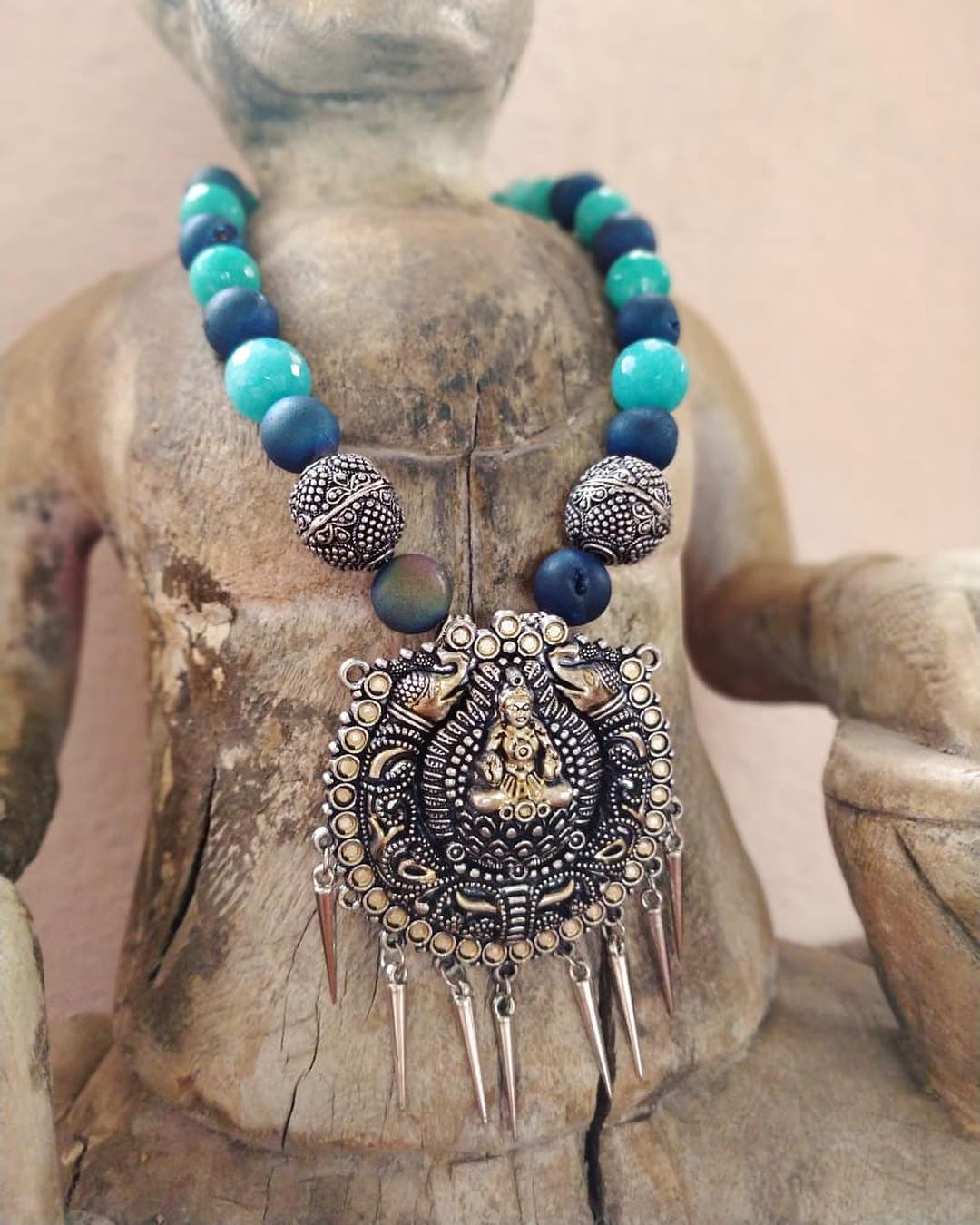 Blue beaded necklace in two tones is available to provide you stylish and polished look. You can choose these multiple color necklaces for parties to make you look even trendier.
13) Beaded Necklace With Silver Pendant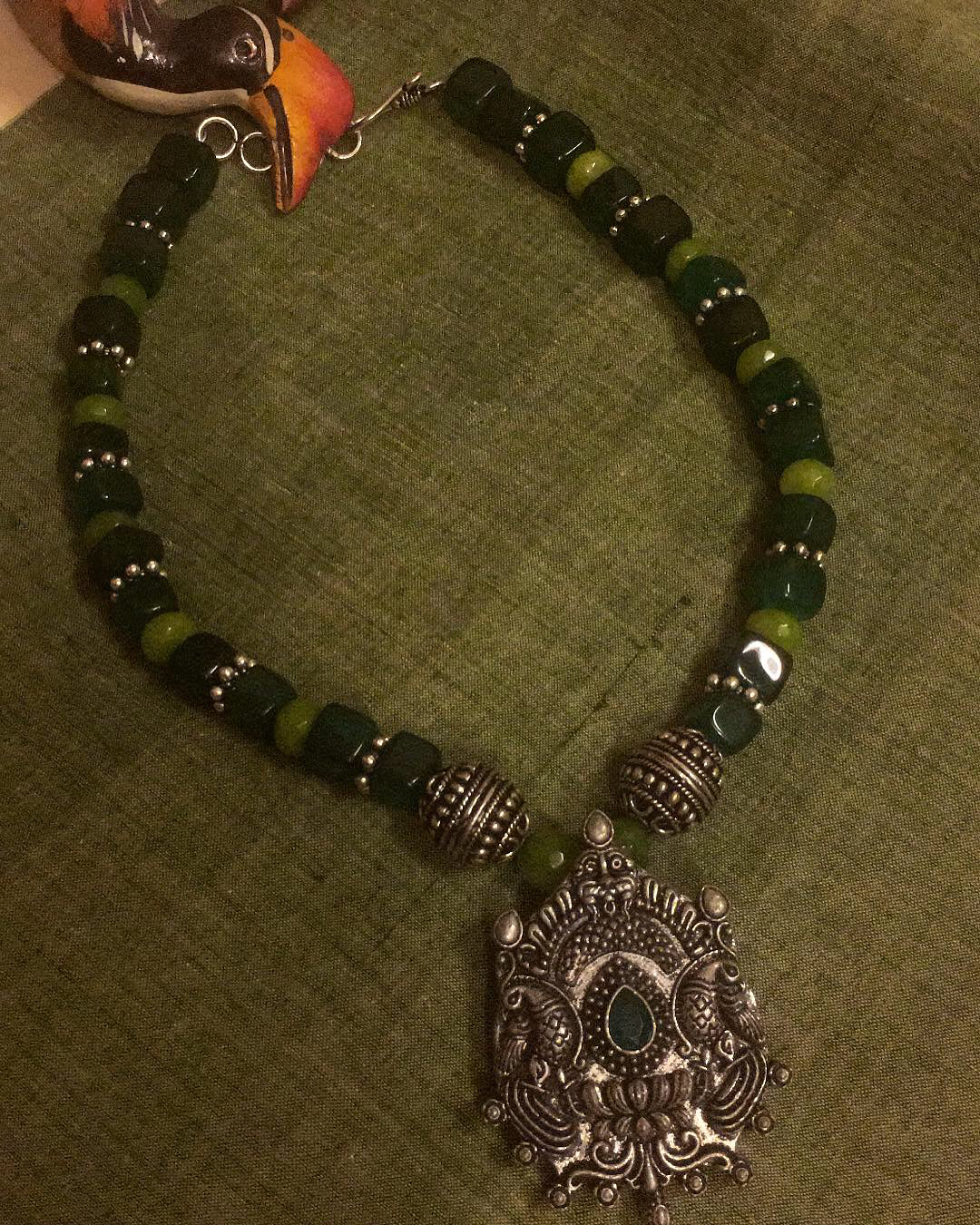 You can choose single color beaded necklace with silver pendant for formal events to add polite and gracious looks to your persona.
14) Black Beaded Necklace With Kemp Pendant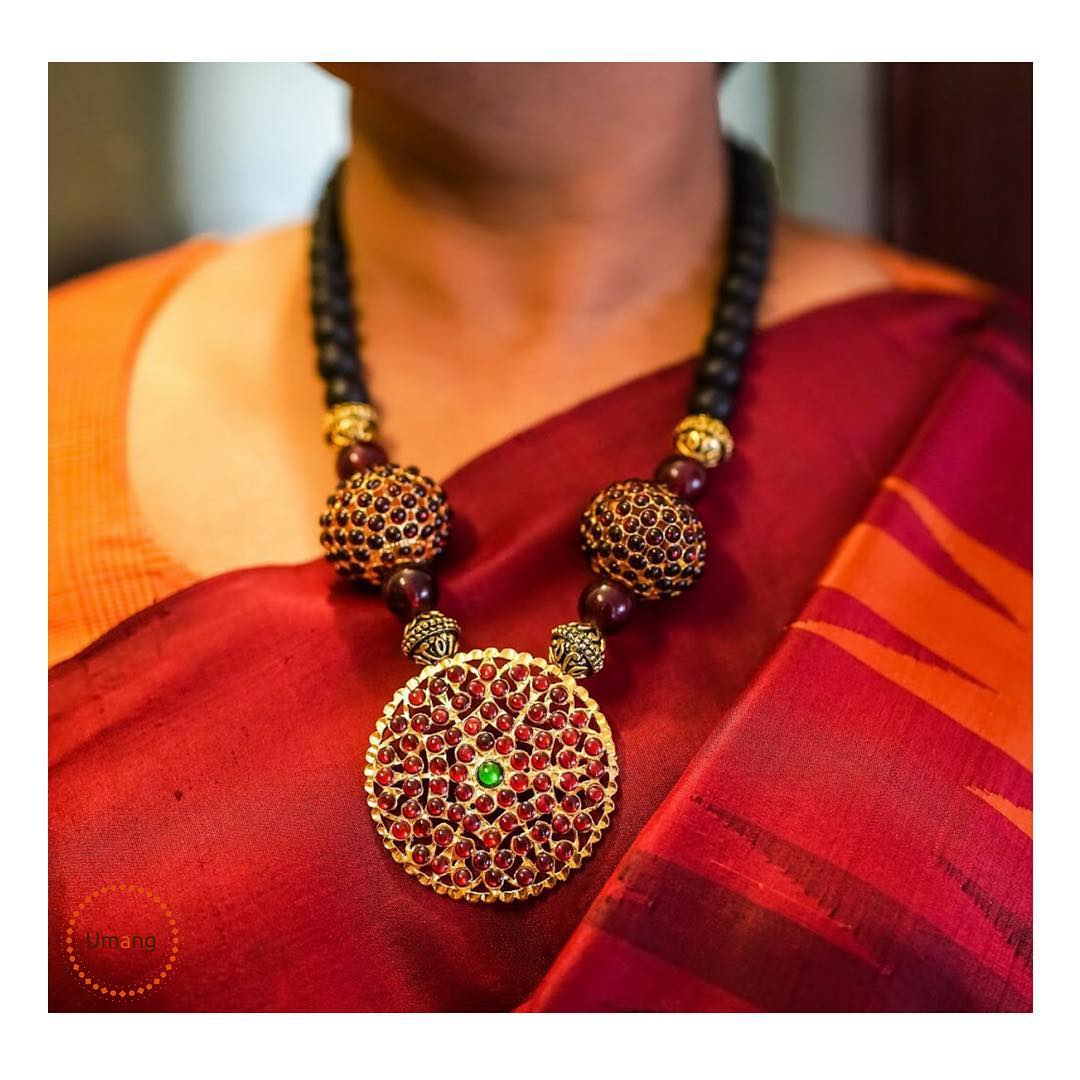 Draping wonderfully around the neck, this sparkling black beaded necklace with kemp pendant will look in both casual and red carpet events.
15) Agates With German Silver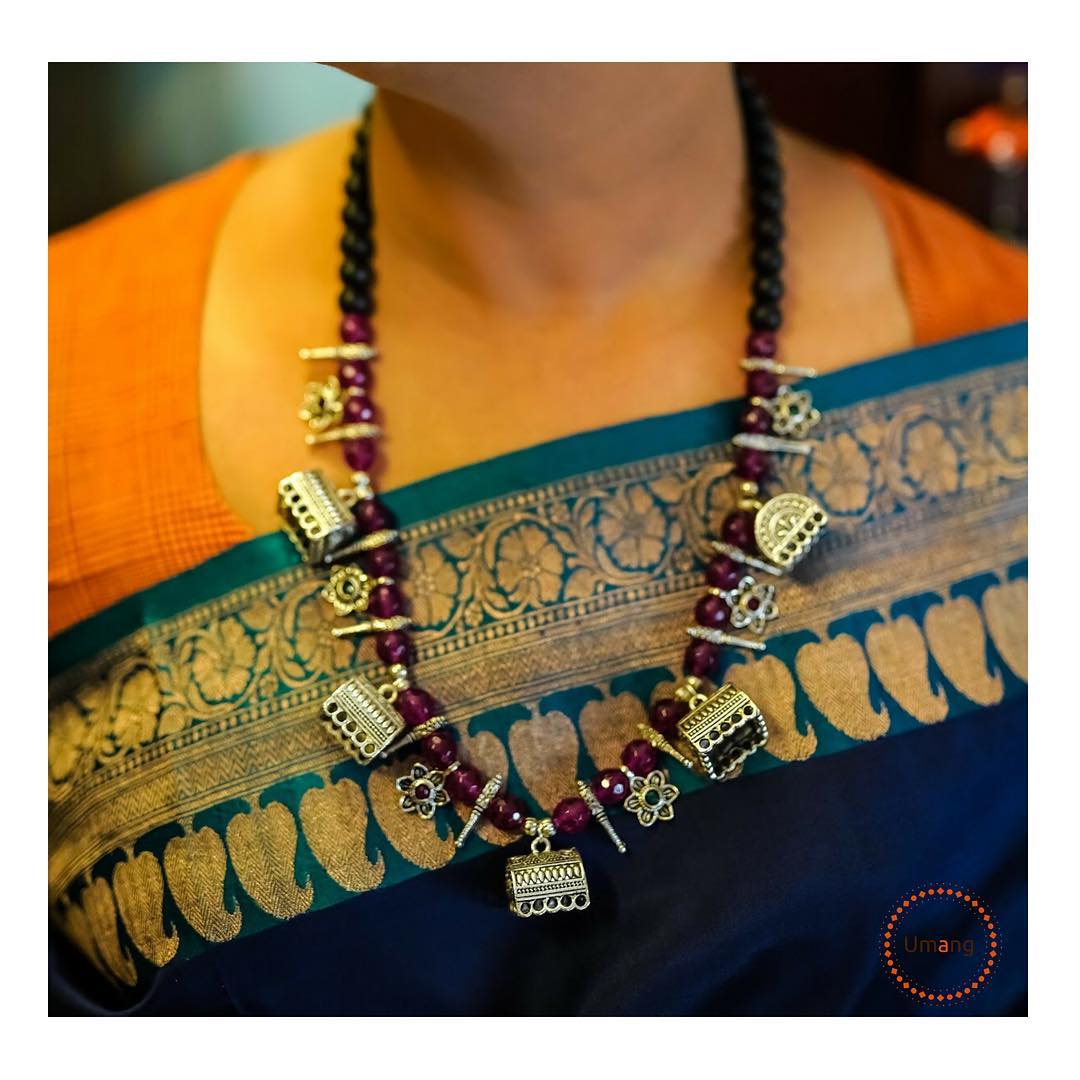 One of the preferred gemstones for jewelry creation is the Agate Stones. That is because these are available in such a plethora of types and colors that they look great with just about any outfit.
16) Simple Beaded Metallic Choker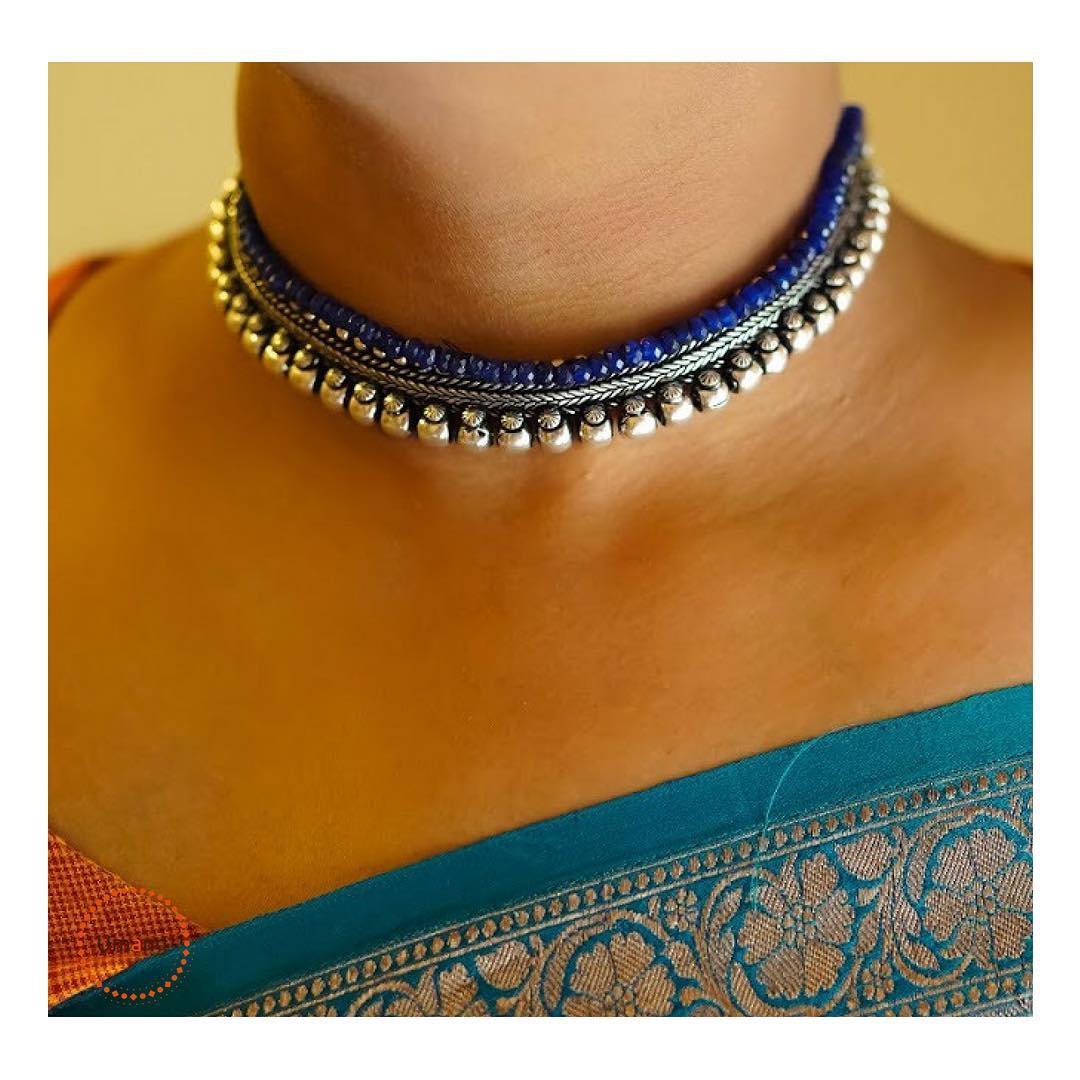 This simple beaded metallic choker can really boost the stylishness and splendor of any woman in the world. It provides more elegance to her even if it is somewhat simple. There are several types of jewelry items available but simplicity has its own charm.
17) Antique Black Beaded Necklace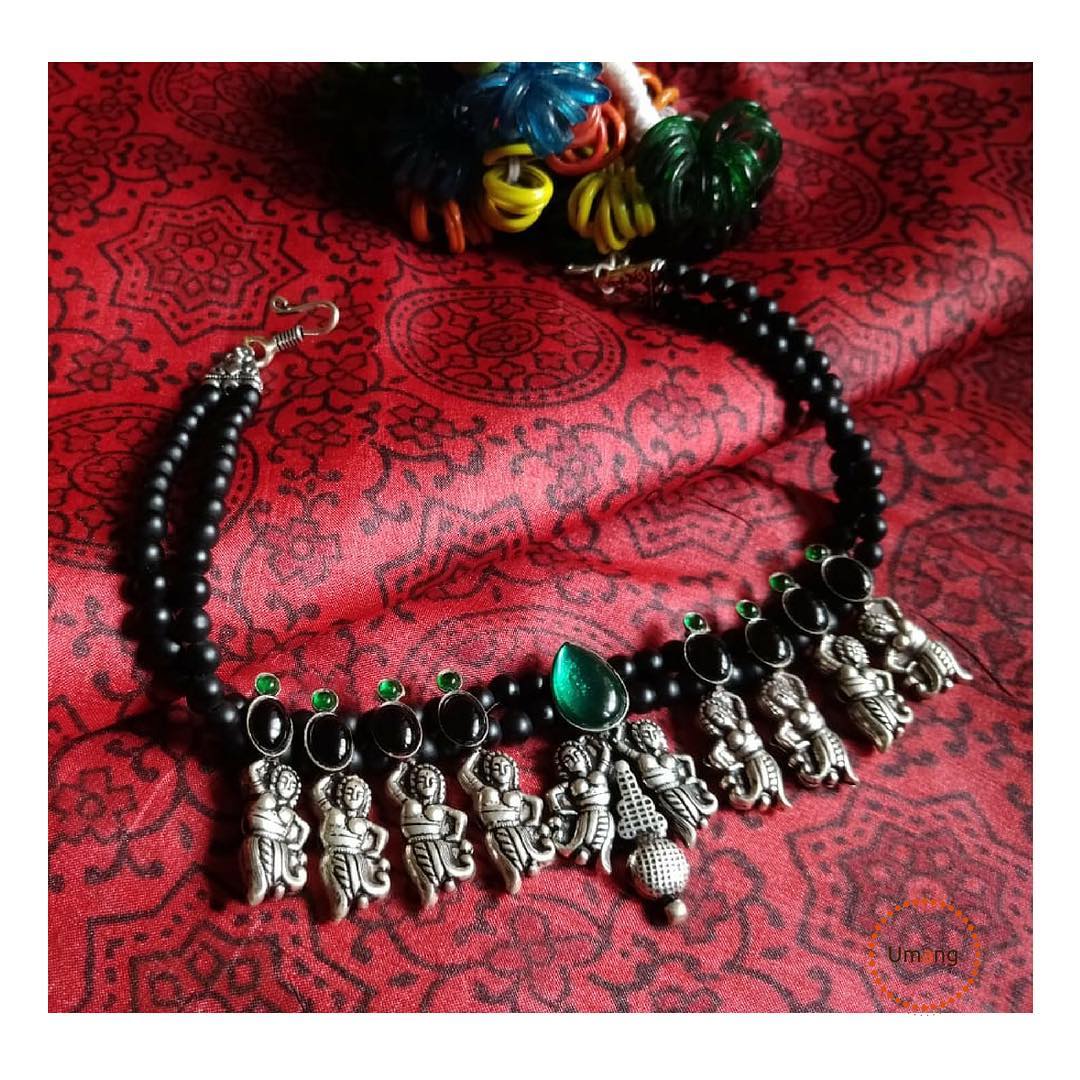 Exotic, deluxe and exceptional, a rich black beaded necklace presents a remarkable image. For the lady who has every other style of jewelry, a black beaded necklace makes a magnificent addition to her jewelry collection. This will look great on any skin tone!
18) Dashing Pink & White Necklace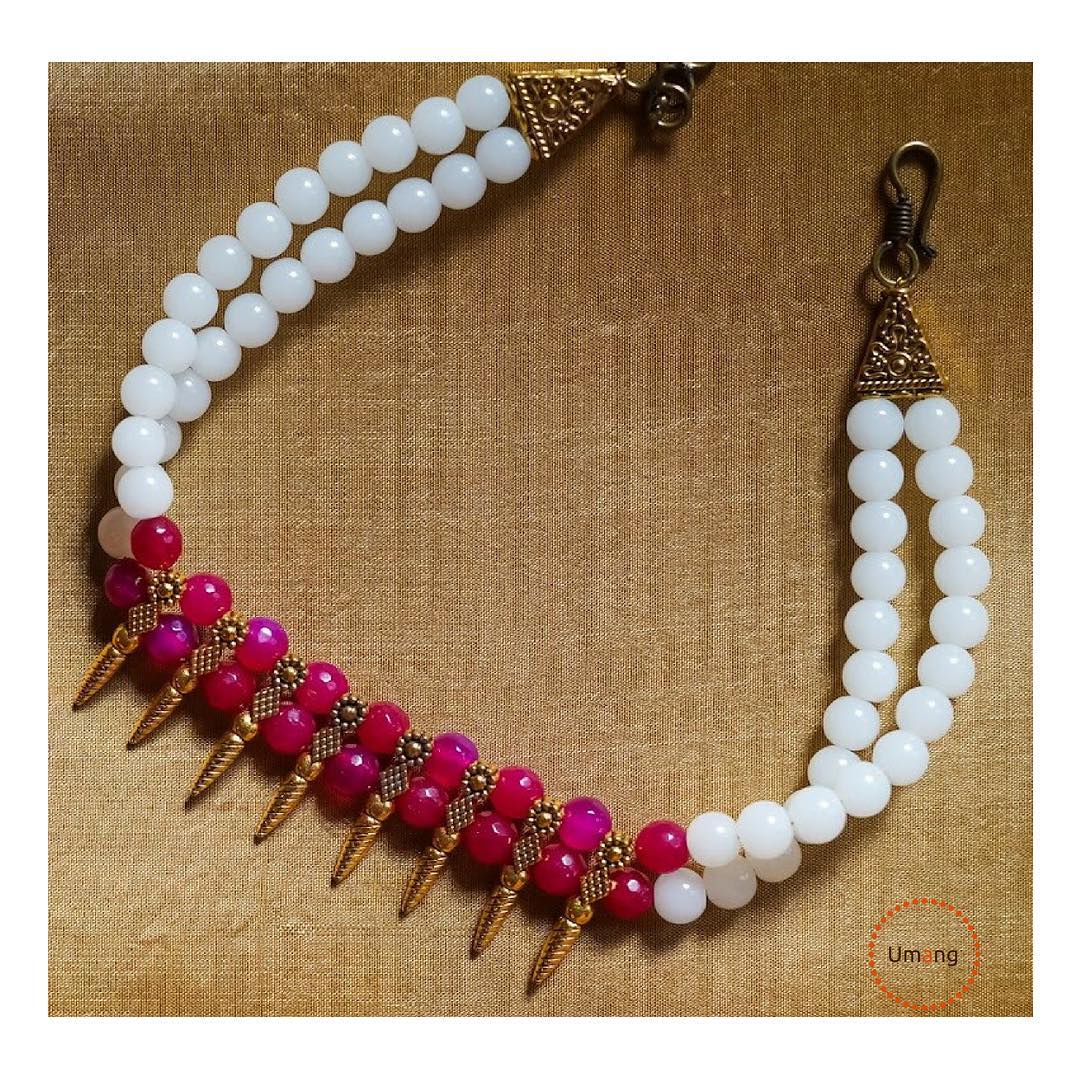 If you are looking for a necklace for any special event and you would like to wear something unique, then this pink & white necklace is really an incredible choice that you must opt for. The key charisma of this necklace is its tranquil style and stunning beauty.
19) 4 Layer Long Long Beaded Necklace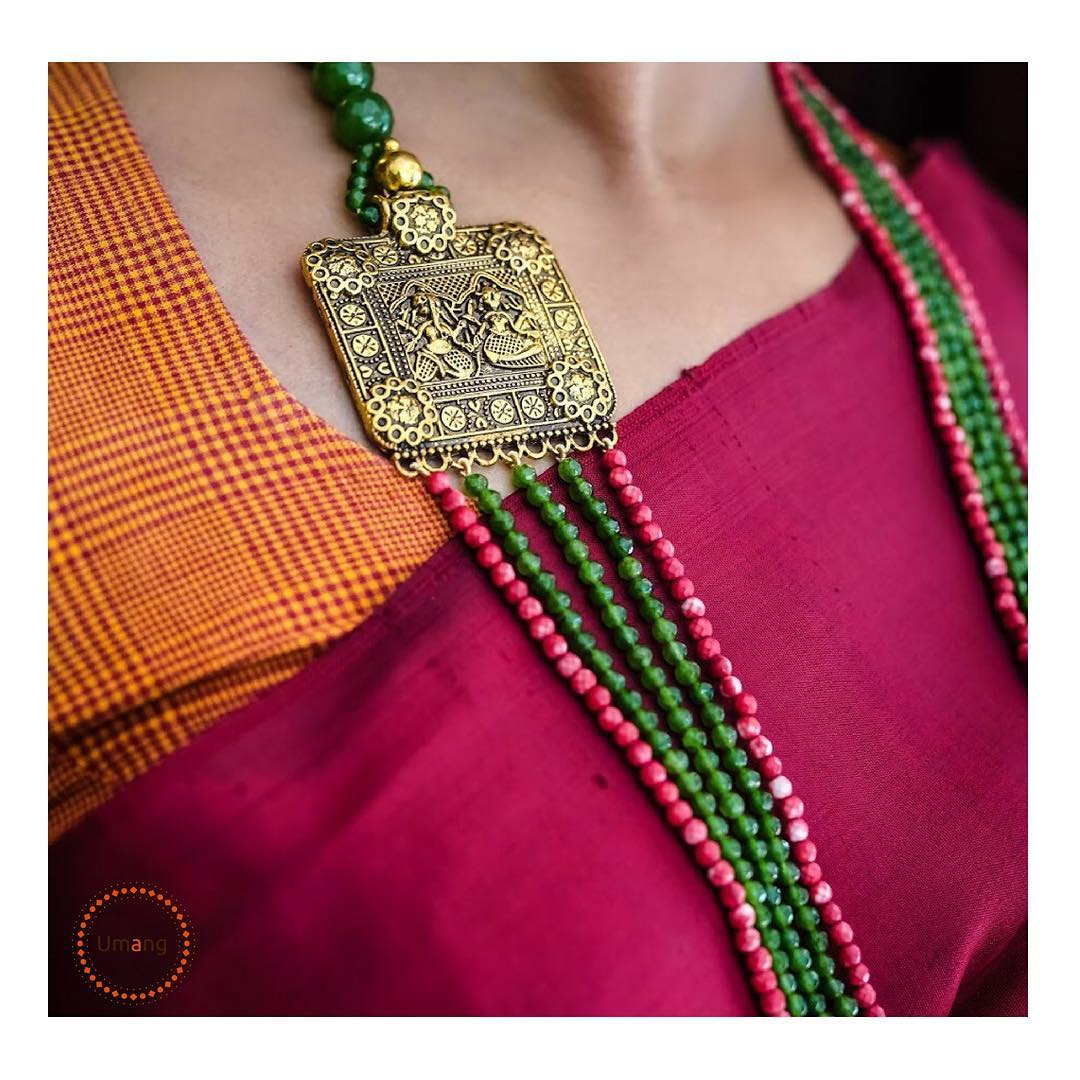 Layered necklaces are certainly special and everyone's favorite. 4 layer long long beaded necklace is elegant and striking, making it an appealing choice.
20) Two Layer Temple Choker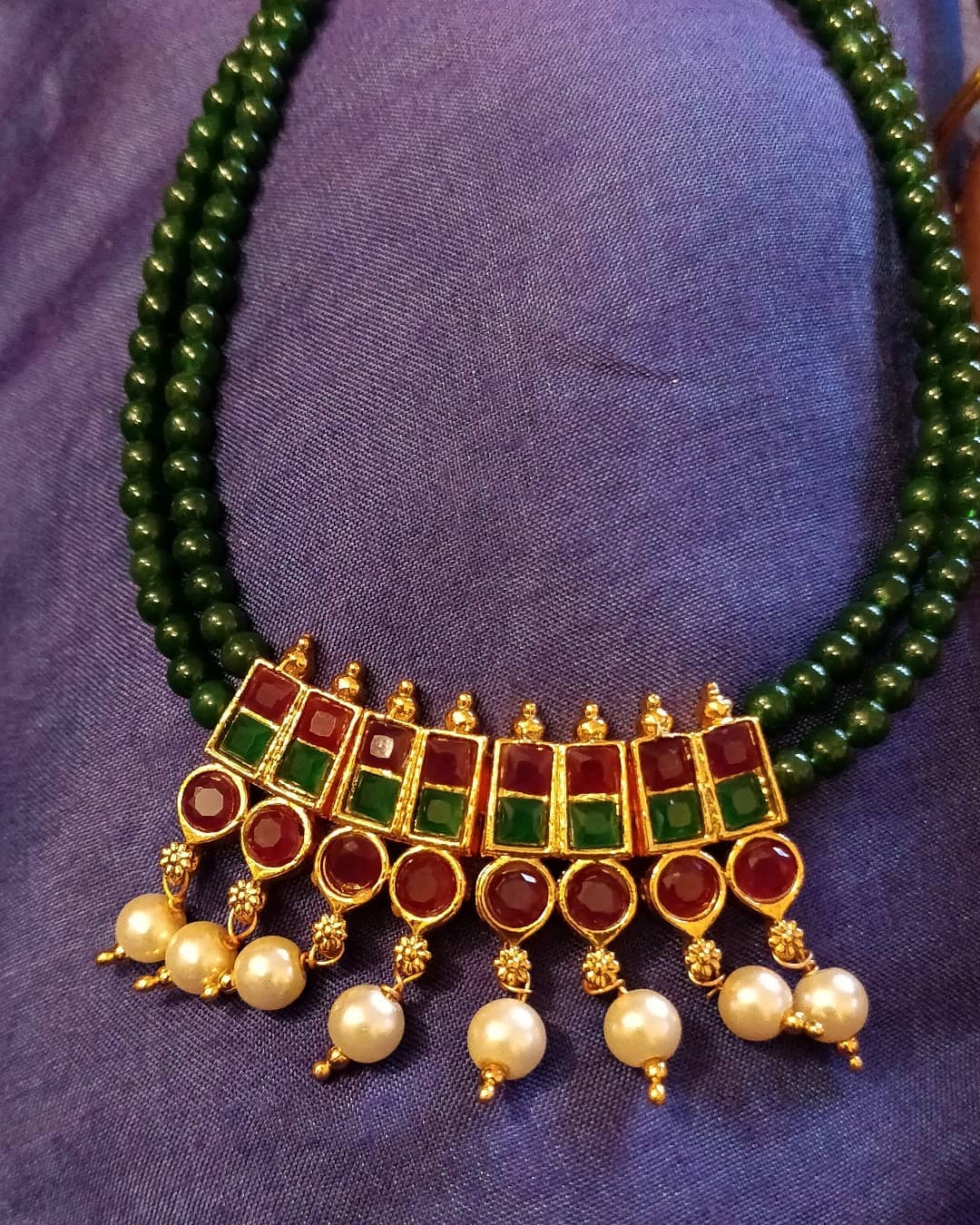 Two-layer temple choker is an essential piece of a woman's wardrobe as it highlights the shoulder and neck, the most stunning part of a woman's body.
Beaded jewelry is churned to flawless finishes by some leading jewelry brands in India and their authenticity and stylishness are guaranteed. If you like to shop these beaded jewellery designs, then please do check the brands below.
Seller Name : Jaya's Handiwork
Instagram : https://www.instagram.com/jayashandiworks/
Seller Name : Umang Beads
Instagram : https://www.instagram.com/umangbeads/
Facebook :https://www.facebook.com/UmangBeads/
Contact : 099401 52536
Also Read: