A distinctive and stylish golden ring completes and adds more beauty and style to your appearance. It presents you with an opportunity to be innovative and creative so that you can wear many combinations of these rings with all your outfits. Experiment these gold rings with various dresses and accessories to get a different and unique look as you dress in with them.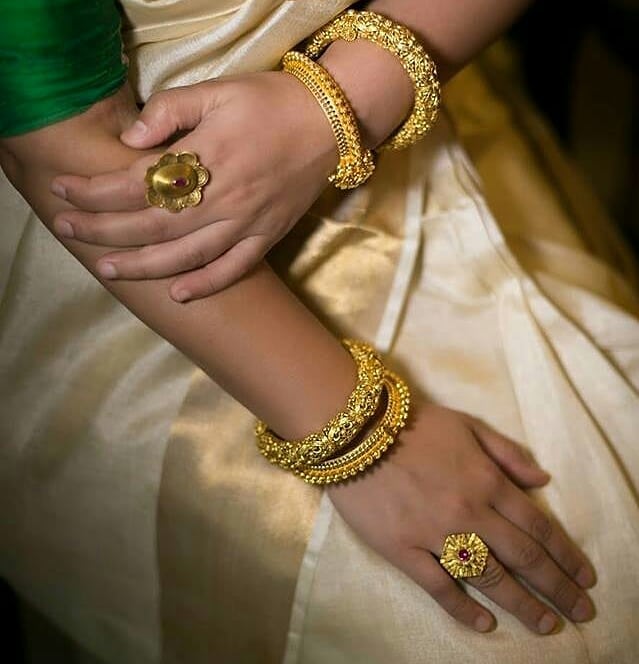 Take a glimpse at the 20 stylish gold ring designs without stones for women and watch yourself falling in love with each and every piece of jewelry. Be astounded by the dazzling designs, shapes, and patterns on these golden rings and won't be able to resist the urge to finally buy them as you look into them.
Gold Rose Ring
A perfect gold rose ring addition for your ring jewelry collection. The rose designs on the golden ring make this piece look and feel nice. This simple yet graceful ring can be put on with many dresses you have. You can mix and match the rose rings with your gorgeous outfits with rose and floral designs.
Simple Artin Ring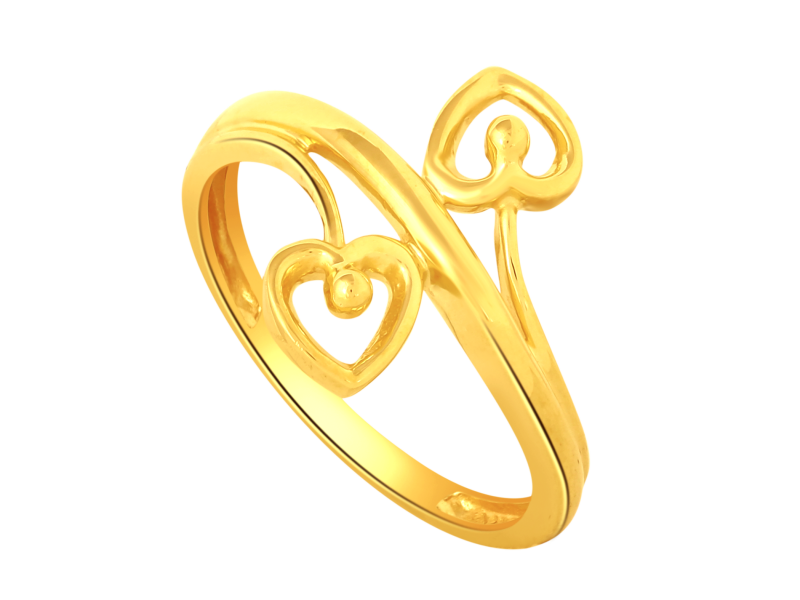 Feel your heart melt with every passing second as you look at the simple artin ring at this moment. This ring will blow your mind with its charming and exquisite look and make you want it. Obtain a wonderful and amazing look with the lovely simple artin ring on your finger.
Plain Layered Stack Ring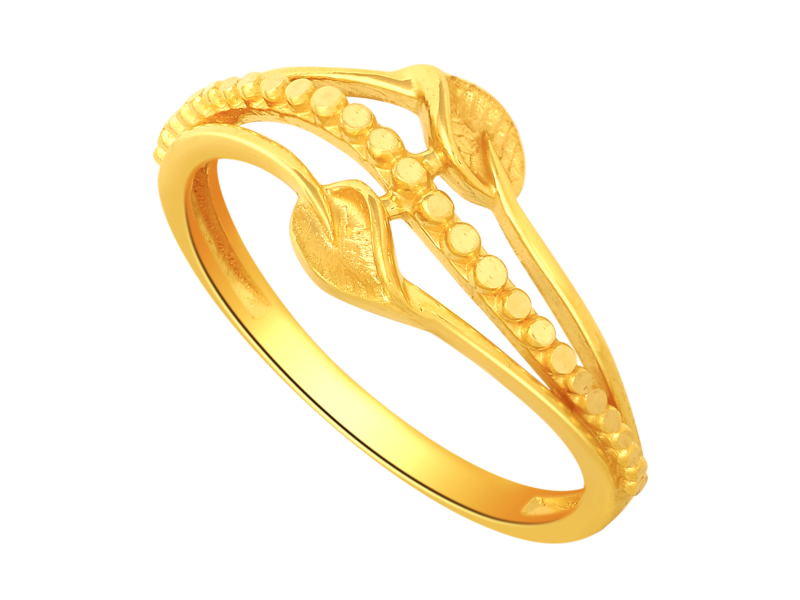 The plain layered stack ring can bring out the kind of look you were hoping for when you see yourself in the mirror. The simple, stunning and plain looking ring can be a brilliant choice for you while you are considering golden ring jewelry to buy.
Slender Leaflet Ring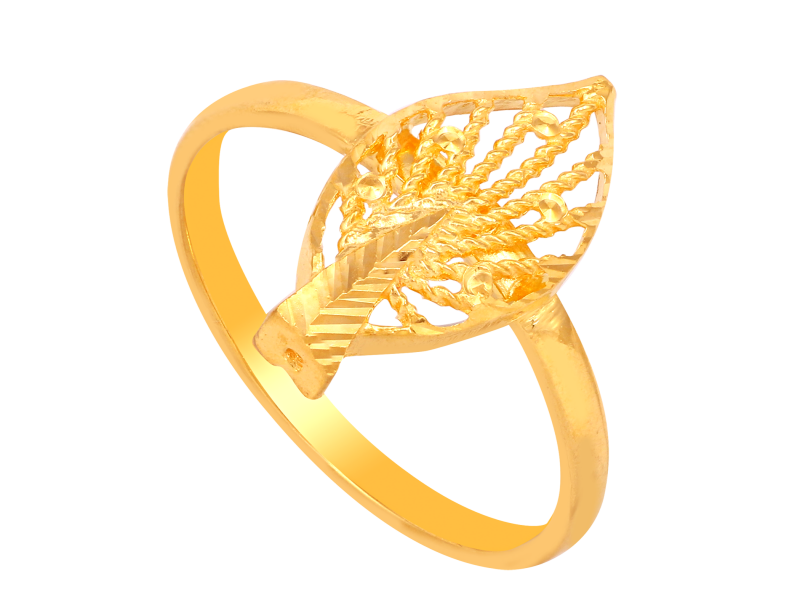 The dazzling and polished leaf-like designs and patterns on this slender leaflet ring make it a great pick for any ladies and girls. This nice looking ring can be the jewelry piece that will complement and elevate your overall look on any dress you plan to wear it on.
Bold Floral Ring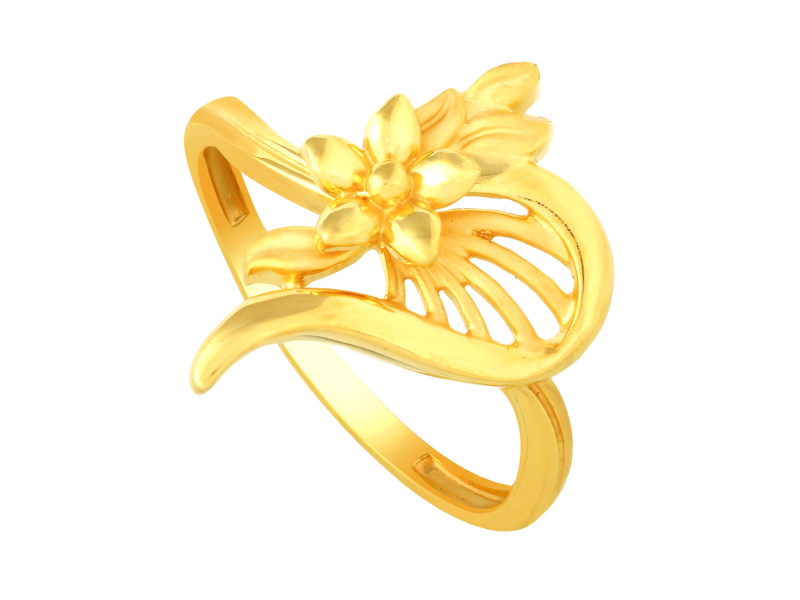 The flower design made on the ring offers an outstanding, marvelous and striking look to your appearance. You can certainly wear it on your favorite outfits to many places you want to visit with family, friends, and relatives too.
Stylish Plain Ring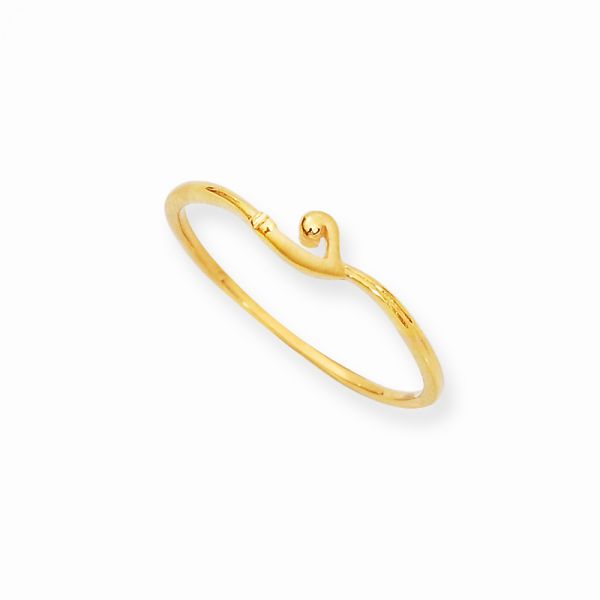 Enhance the beauty, style, and fashion with the stylish plain ring. Unveil the hidden fashion pro from inside you and try out different, creative and unique looks with the eye-catching piece of jewelry. This ring will absolutely make you fall in love with it so don't hold back yourself and buy it now.
Simple 22K Plain Gold Ring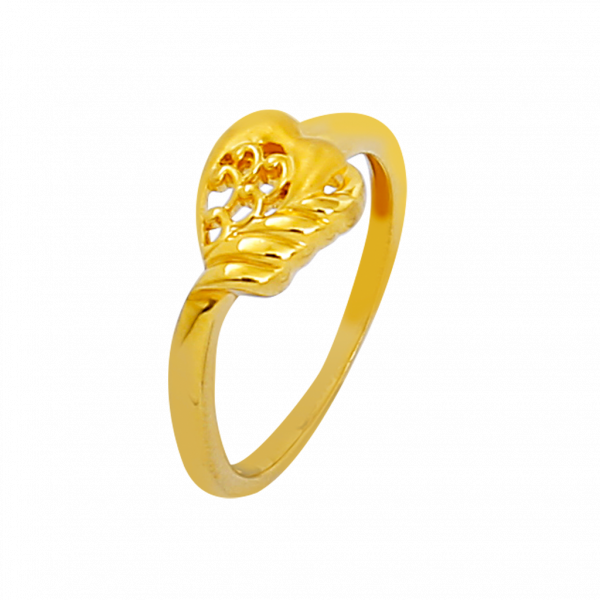 The lots of spiral-like golden chains joining the two sides of the two semi-circular exterior designs situated on both sides of the simple 22K plain gold ring make it look good and delightful. The circular designs and patterns on the center of the golden ring give it a mesmerizing and distinctive look.
Exquisitely Etched Leaf Gold Ring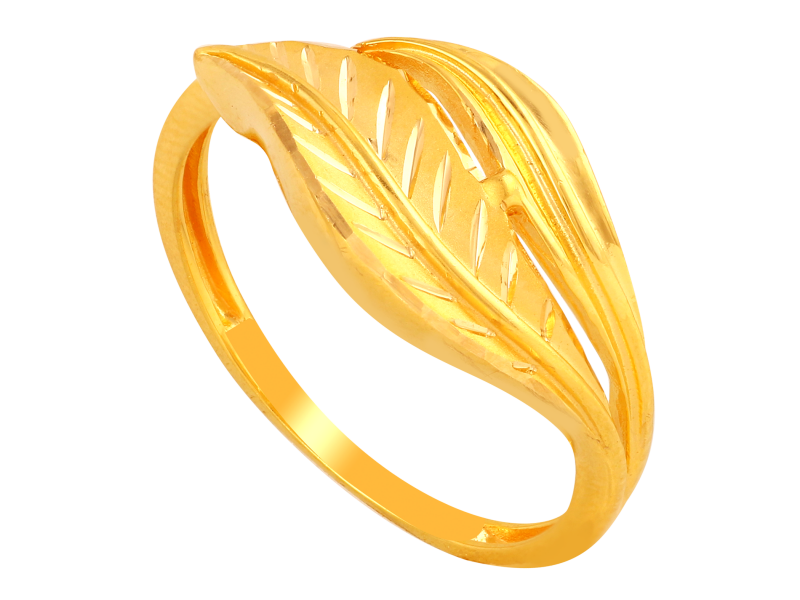 The exquisitely etched leaf gold ring is a captivating and charming jewelry piece made for women and girls who like leaf-like patterns on the jewelry as a part of their jewelry box or collection. The enthralling and enchanting appearance of the ring will look astonishing on you.
Daily Wear Mango Ring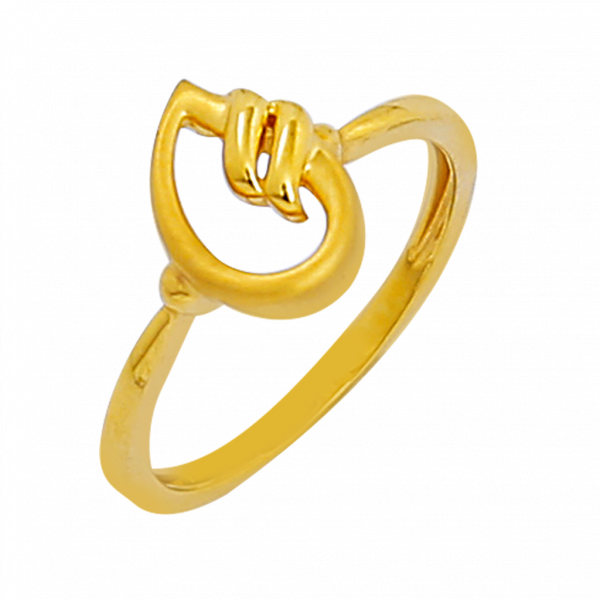 Are you looking for a golden ring that looks good on you and also, you can wear it every day? The daily wear mango ring can be a perfect choice for you. You can wear this incredible mango ring on a regular basis on as many as dresses you want to. This gold ring looks remarkable on any outfit you choose you to dress in.
Light Weight Floral Ring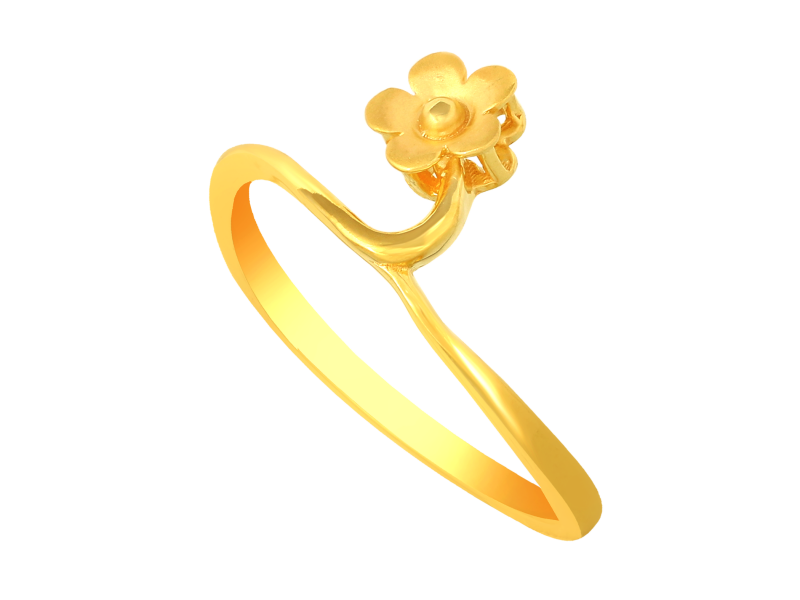 This delicate and graceful light weight floral ring offers you an exquisite and amazing look on you whenever you put it on with your favorite outfits. The flower design on this lightweight jewelry makes it a wonderful ring for every girl and lady.
Gold Leaf Etched Ring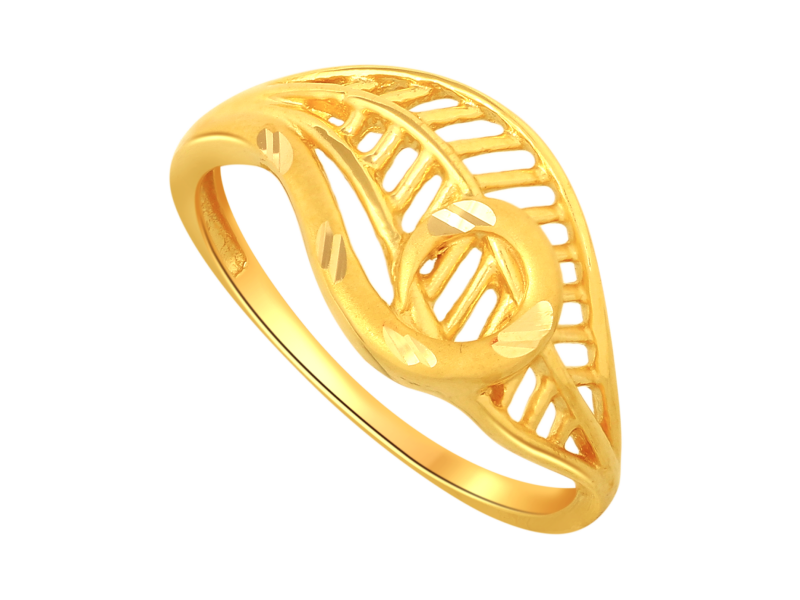 The glistening and glossy tiny leaf on the longleaf on the ring you certainly won't want to miss. On your adventure of buying jewelry, and especially rings online with no stones at all, this gold leaf etched ring will blow your mind and make you want to want to buy it.
The Blooming Flower Ring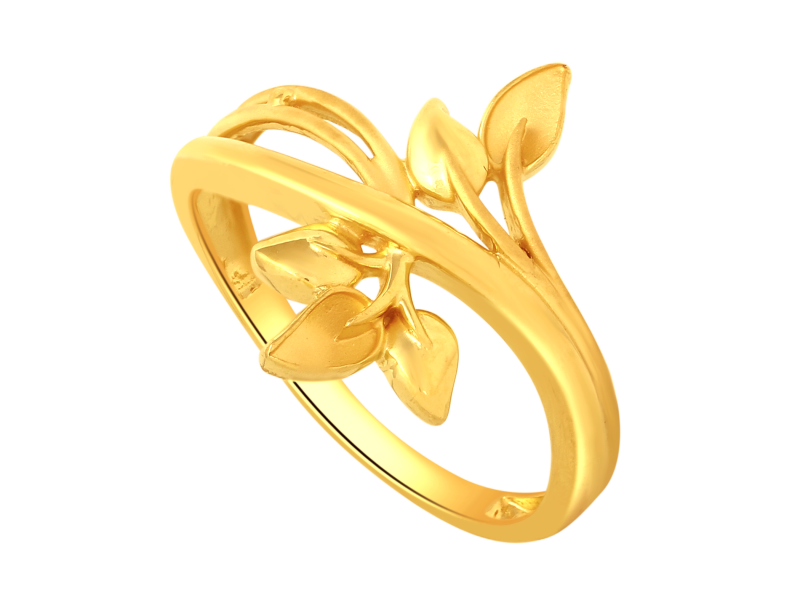 Check out this jewelry and get the look and feel you wanted with this golden flower ring. Buy the blooming flower ring and experience an increase in your overall beauty and style as you wear it.
Light Weight Thin Artin Ring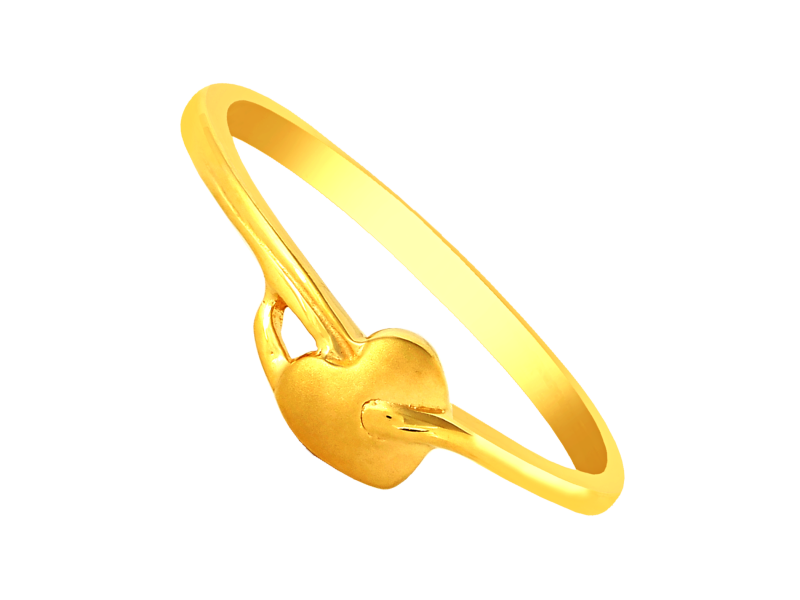 The heart-shaped made on the light weight thin artin ring gives this golden ring a graceful and unique appearance on a person. Any girl and women will look astounding and amiable while wearing this jewelry on several occasions and events.
Simple Plain Ring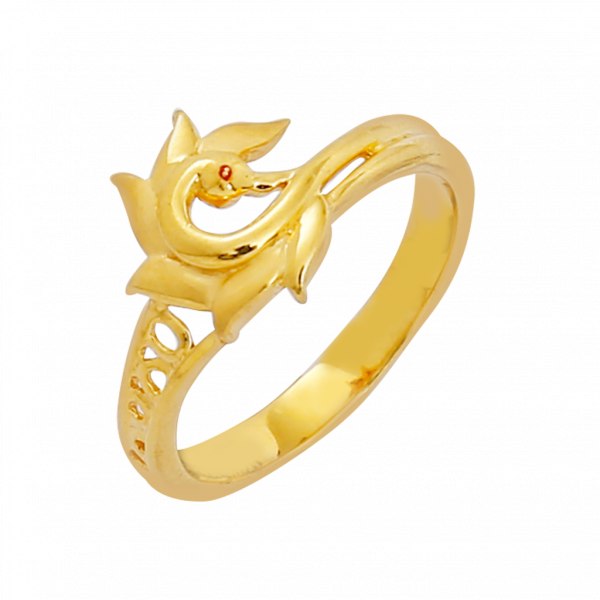 The simple plain ring gives a graceful and delicate look while you have a nice time with it. If you are looking for a simple and sober appearance while wearing a gold ring jewelry piece, then, this ring is a good choice for you.
Enchanting Matt Finish Gold Ring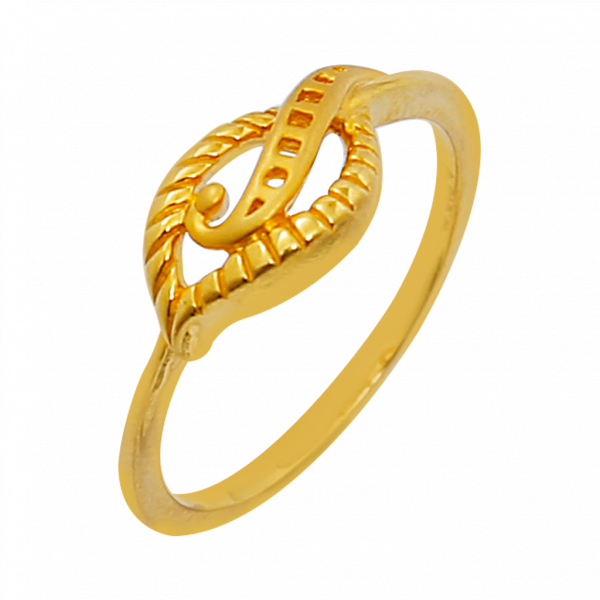 The enchanting matt finish gold ring is a nice blend of beauty and rough look. It is absolutely a great pick for your jewelry collection at home. Don't forget to get it home if you like it. Feel how it speaks to your mind, soul, and heart in a unique way as you experience the feel and look of wearing it.
Interloped Hearts Gold Ring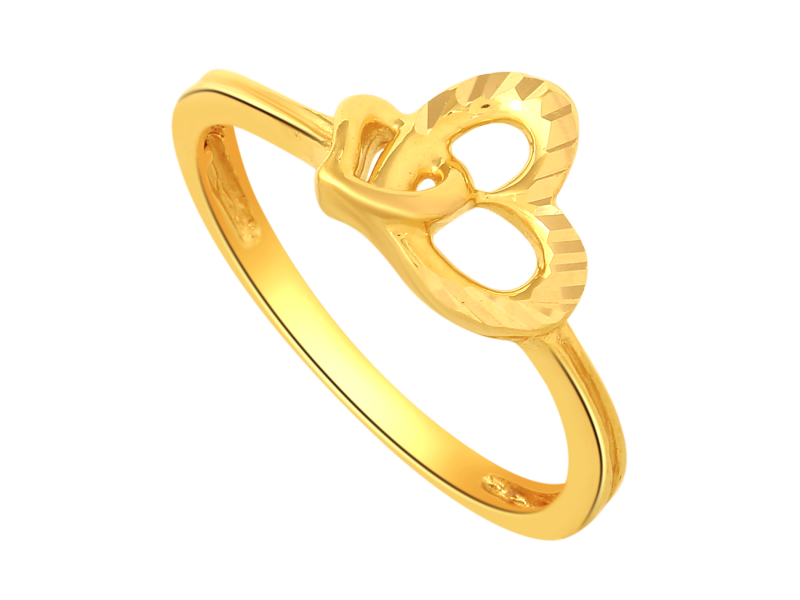 The interloped hearts gold ring can be a great gift or a surprise you want to give for your beloved special one. You can buy this ring for your fiancé and spouse to bring a smile on his or her face as you present this lovely and charming ring.
Designer Fancy Flower Ring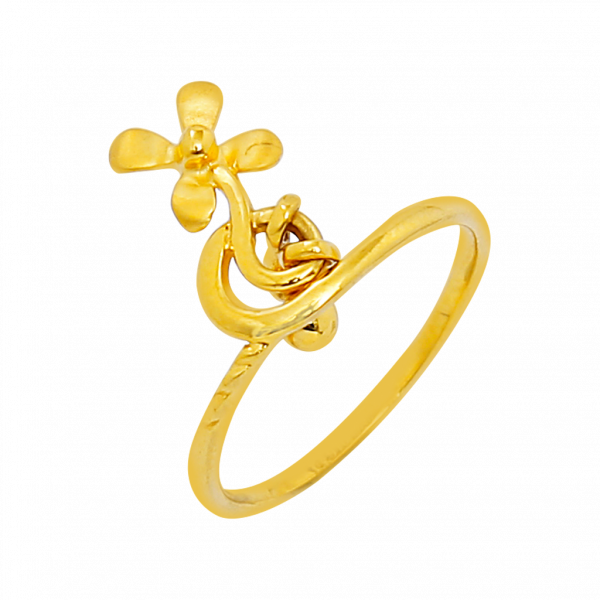 The designer fancy flower ring looks awesome and splendid. It is definitely a nice choice for any ladies and girls searching for fashionable golden flower designer ring. This ring can be a perfect addition to your floral jewelry collection in the jewelry box.
Gold Dolphin Ring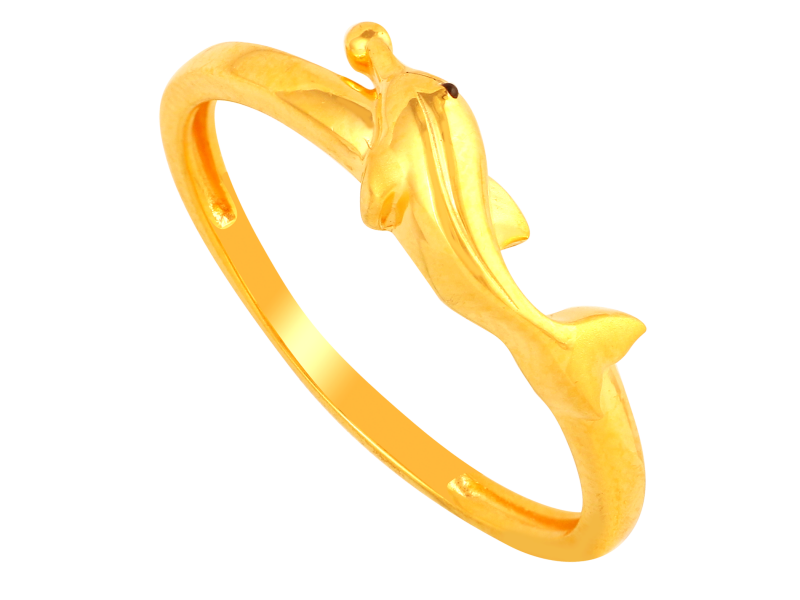 If you are fond of dolphins and jewelry, then, this gold dolphin ring will certainly catch your attention. The cute, lovely and adorable dolphin on the ring will make you want to buy it and take this ring home right now.
Plain Leaf Ring Without Stones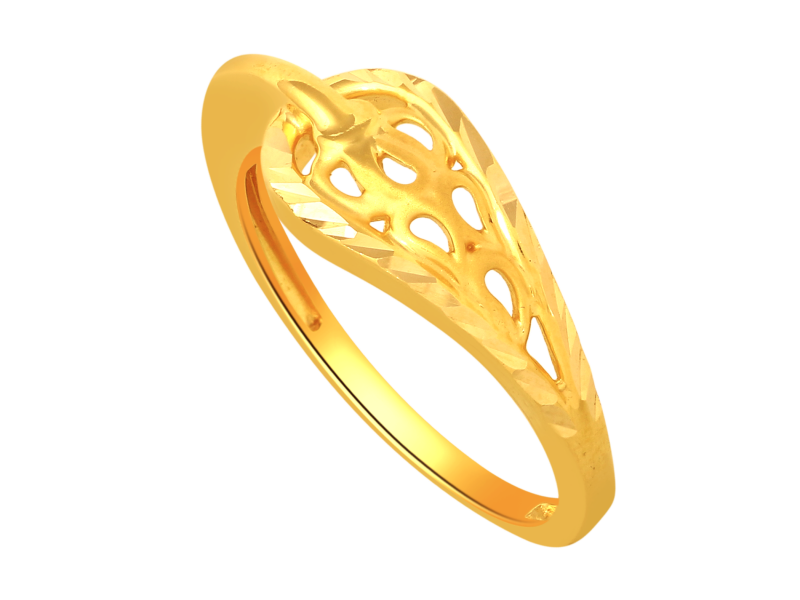 Let's take a glance at this fabulous, simple yet stylish and fine-looking plain leaf ring without stones. You can put on the ring with the dresses you have in the wardrobe and explore various places without fear of getting your ring spoiled!
Six Petal Gold Ring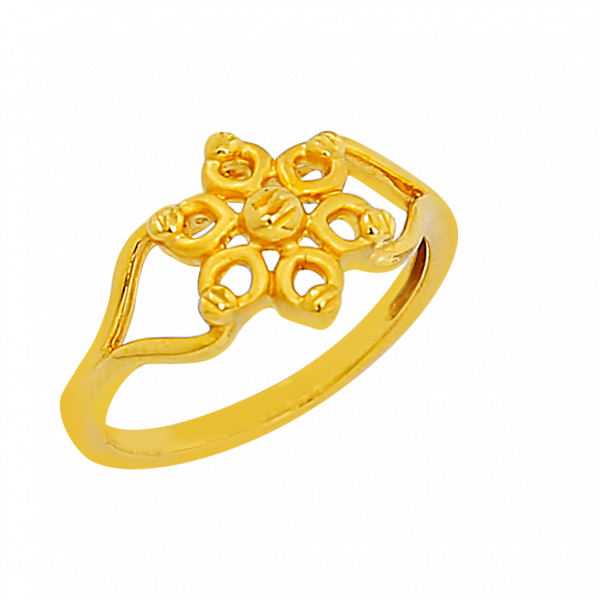 The six petal gold ring offers a fantastic, breathtaking and amazing look while you wear it wherever you go. The designs of the six golden petals on the ring look so good, beyond belief and magnificent.
Like to shop what you see on this article! Don't worry
Also Read: