Bridal Jewellery is very important for a would-be-bride. Antique gold jhumka designs are something that attracts every bride. During the wedding, most of the women are curious to know what type of jewelry the bride would be wearing. There are different types of gold bridal earrings available in the market, based on designs, size, weight etc. Depending on one's budget they can buy whatever they like the most. In this blog we have featured some of the best wedding gold earrings designs for you.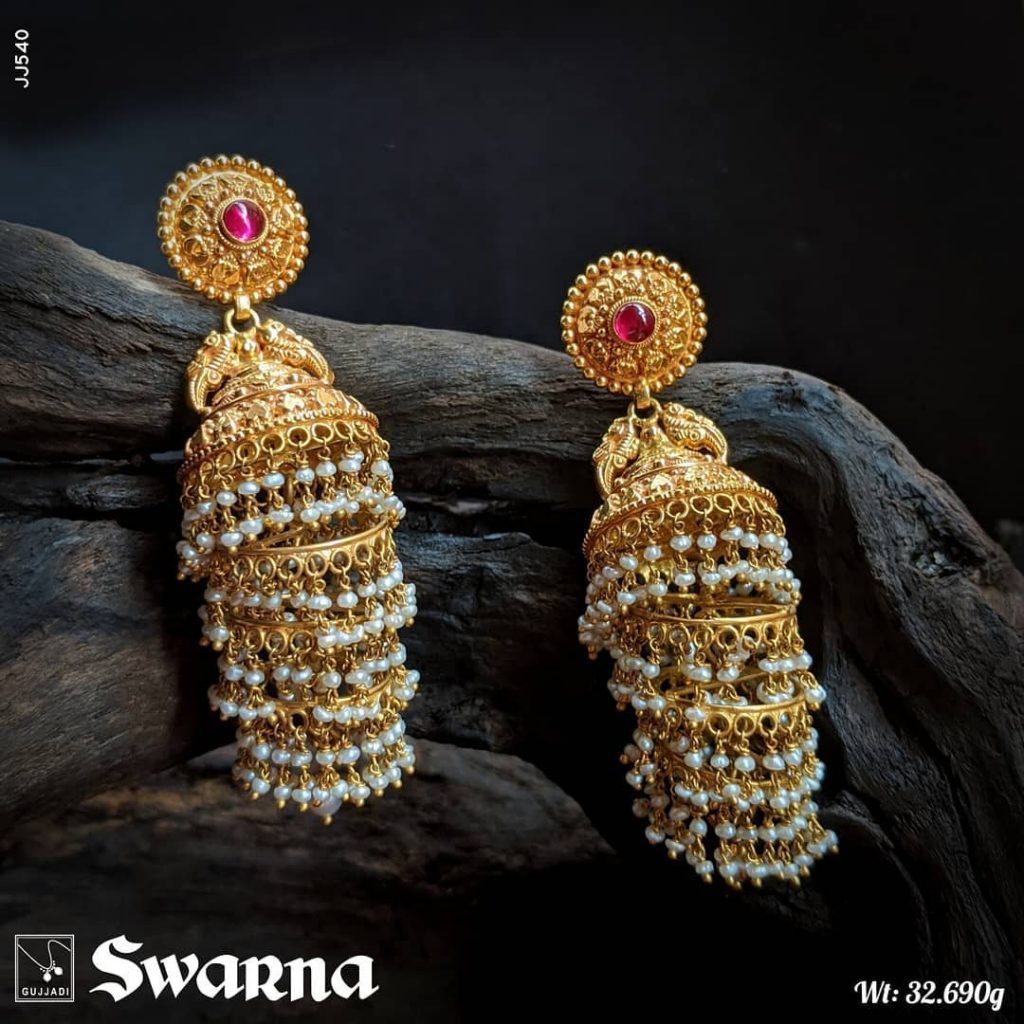 Some brides love small ones where as some prefer bold and big jhumkas for their wedding day. Most of the gold jhumkas are studded with different stones. Mostly in South Indian style earrings ones can find the use of kemp stones and emerald. 2 or 3 layered antique wedding earrings are also quite popular.
For special occasions like wedding or baby shower, usually women prefer big antique jhumka designs. They are usually heavy in weight and cost a bit more but are perfect as bridal jewellery. If you are looking for some of the best and authentic South Indian bridal gold earrings then check out the below featured designs. All the below showcased earrings are by the brand Gujjadi Swarna.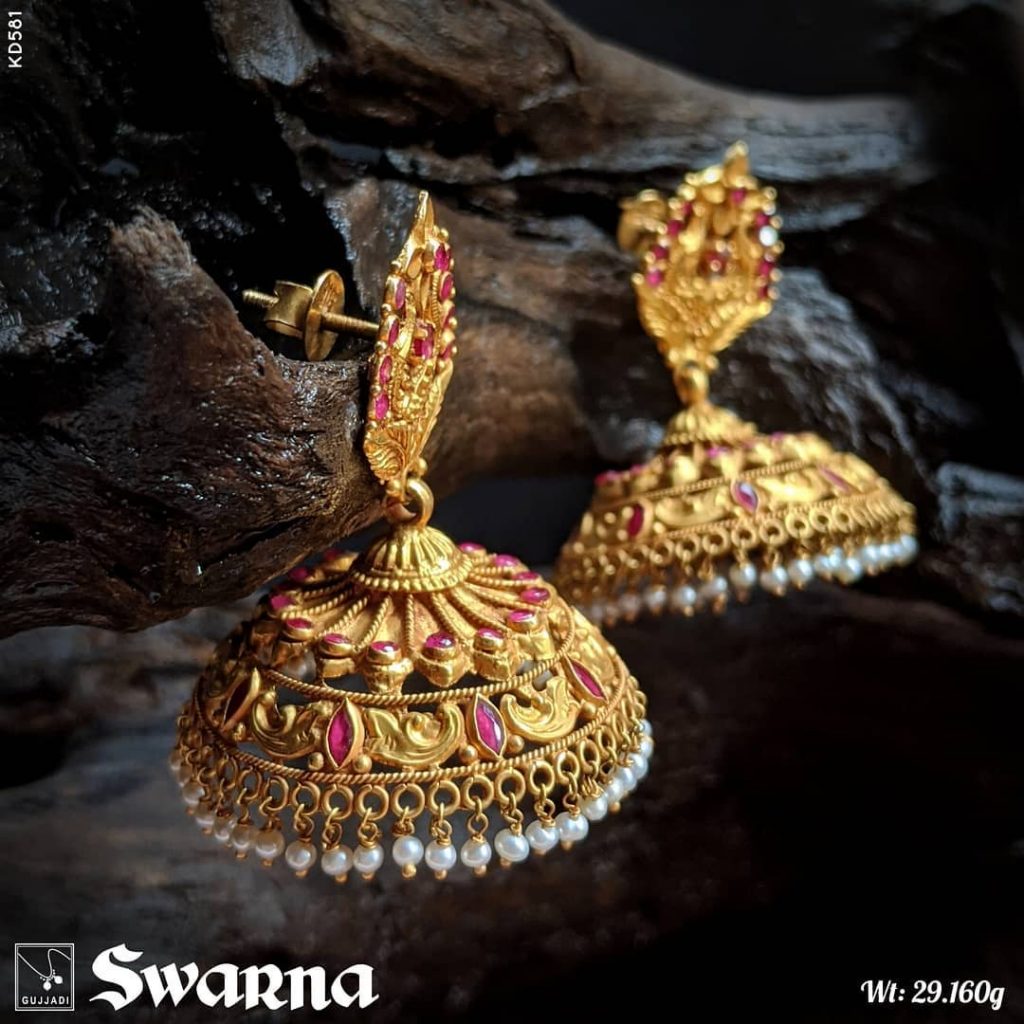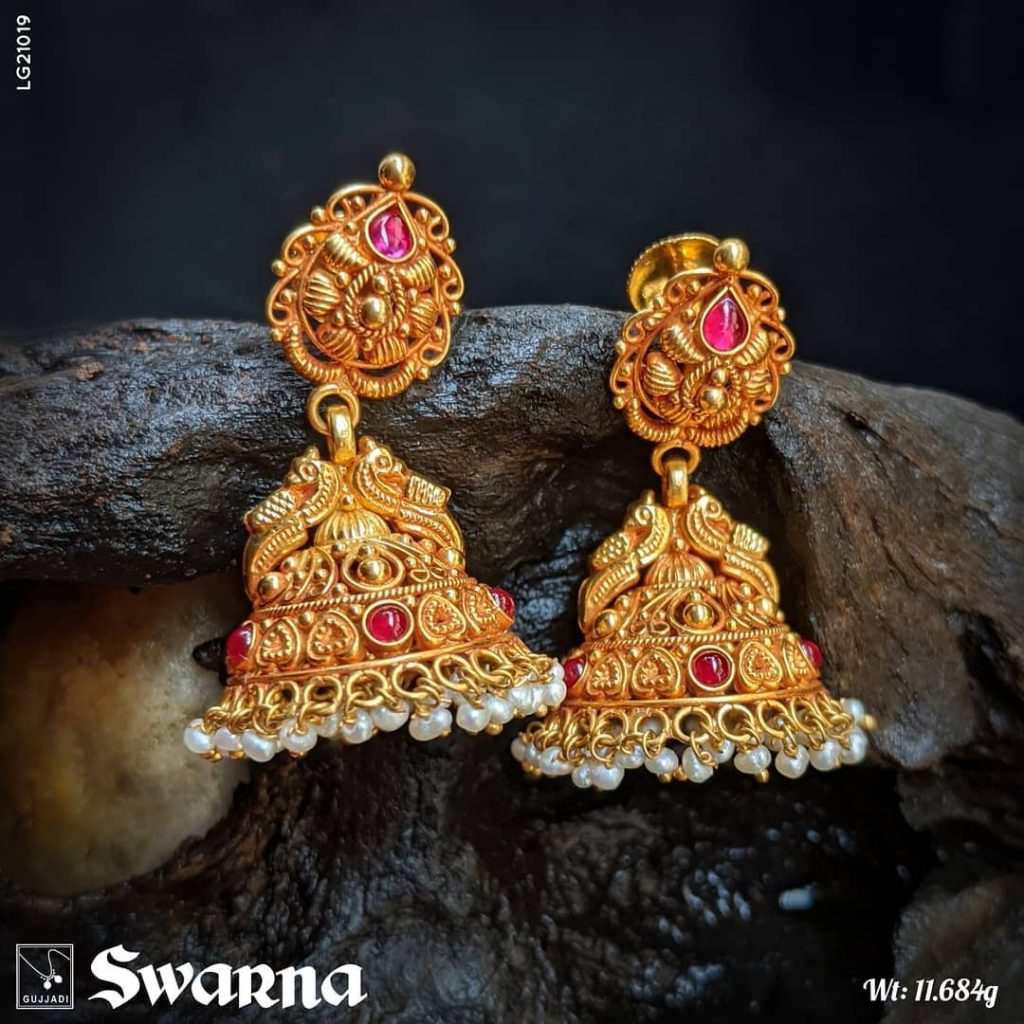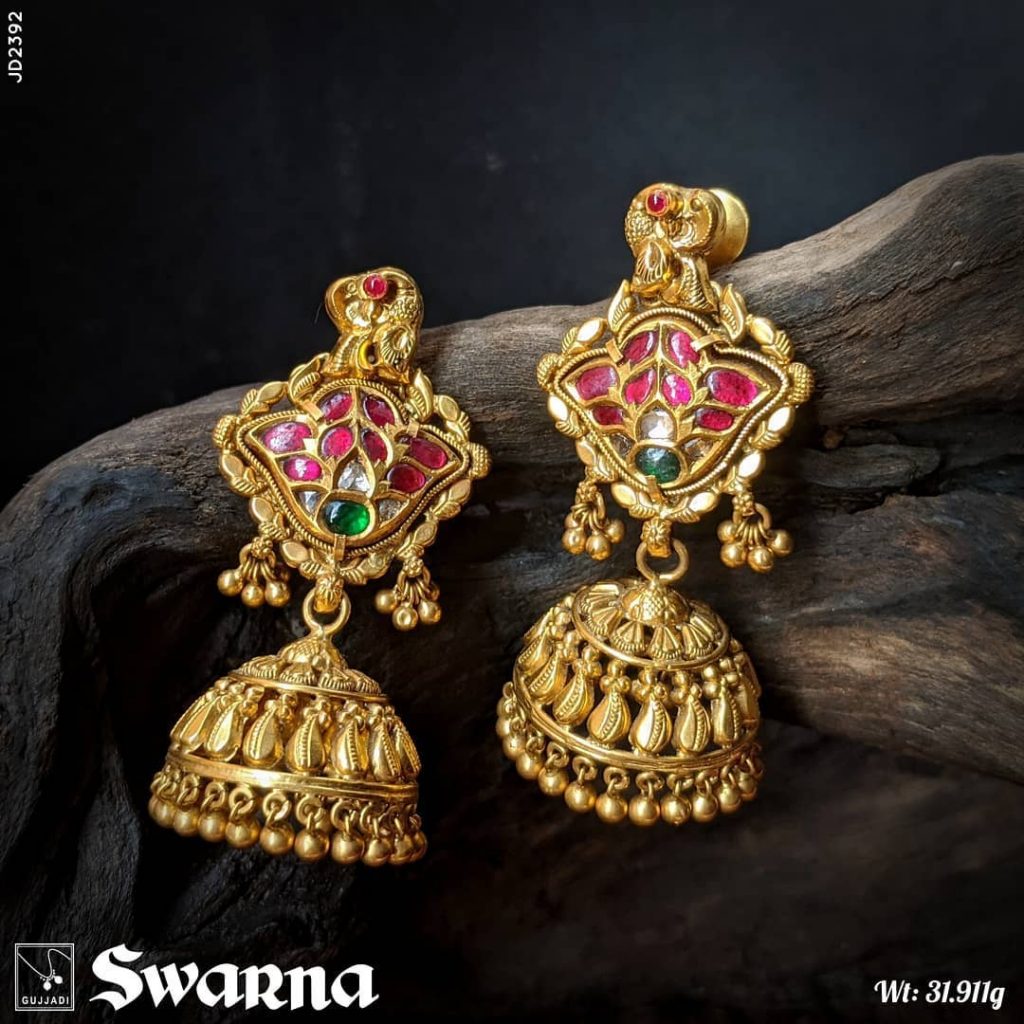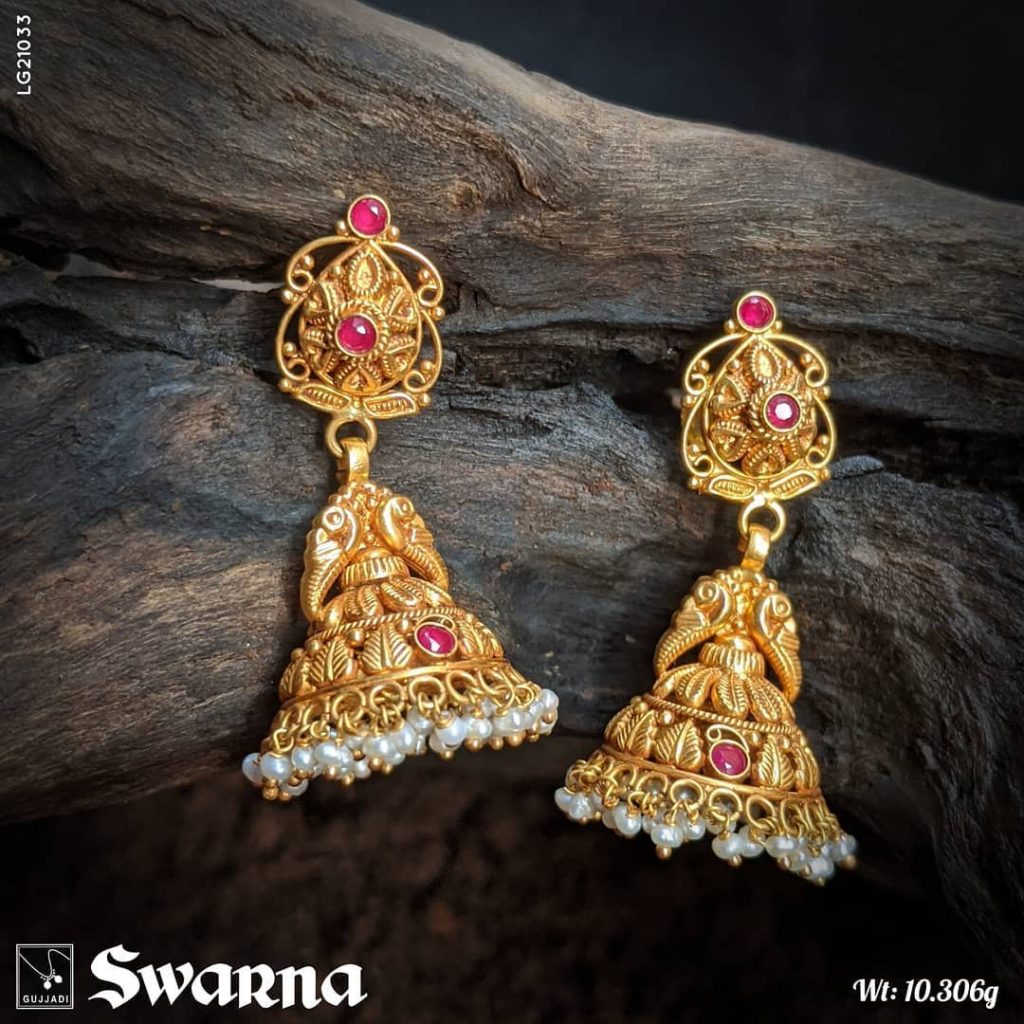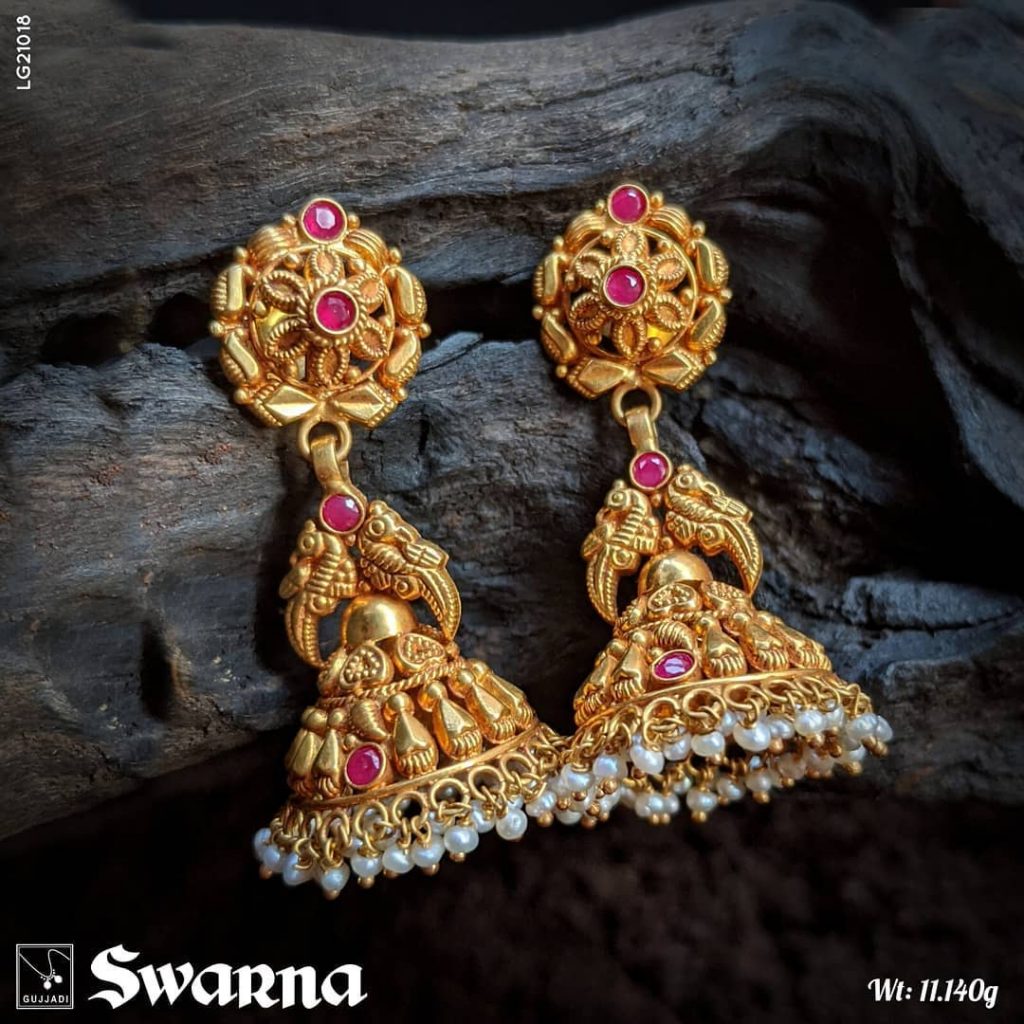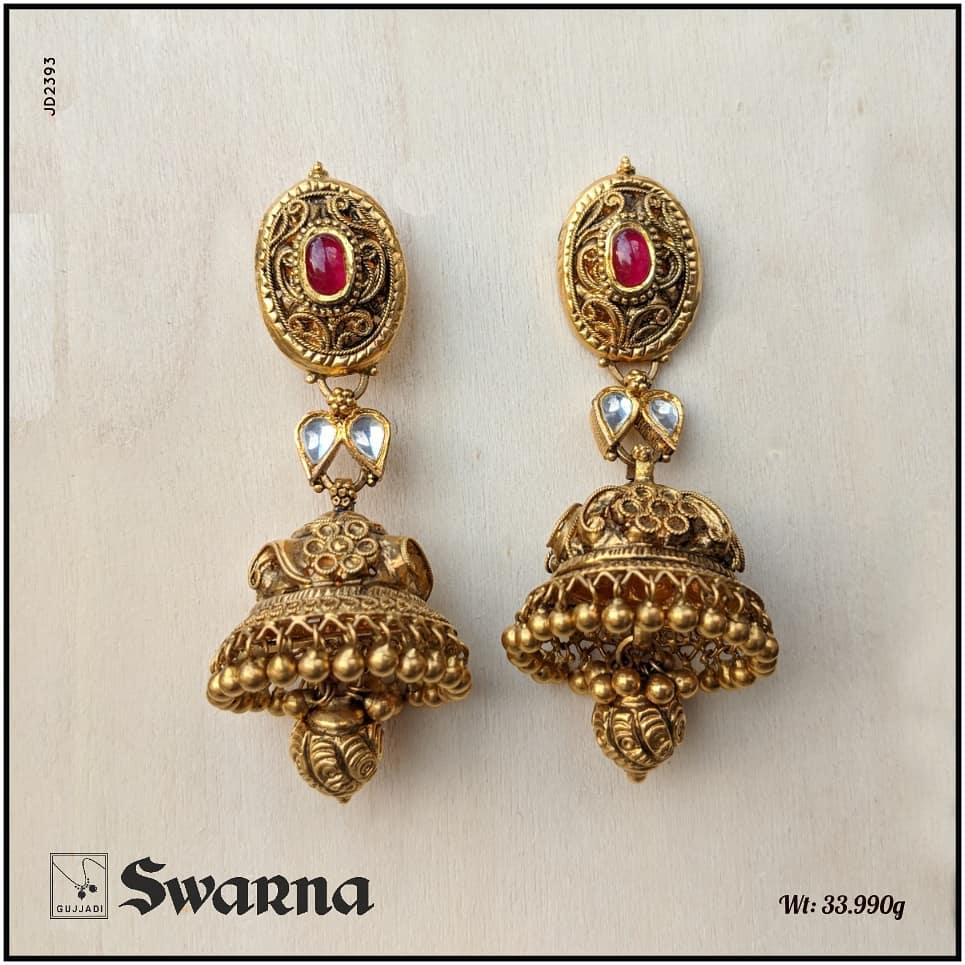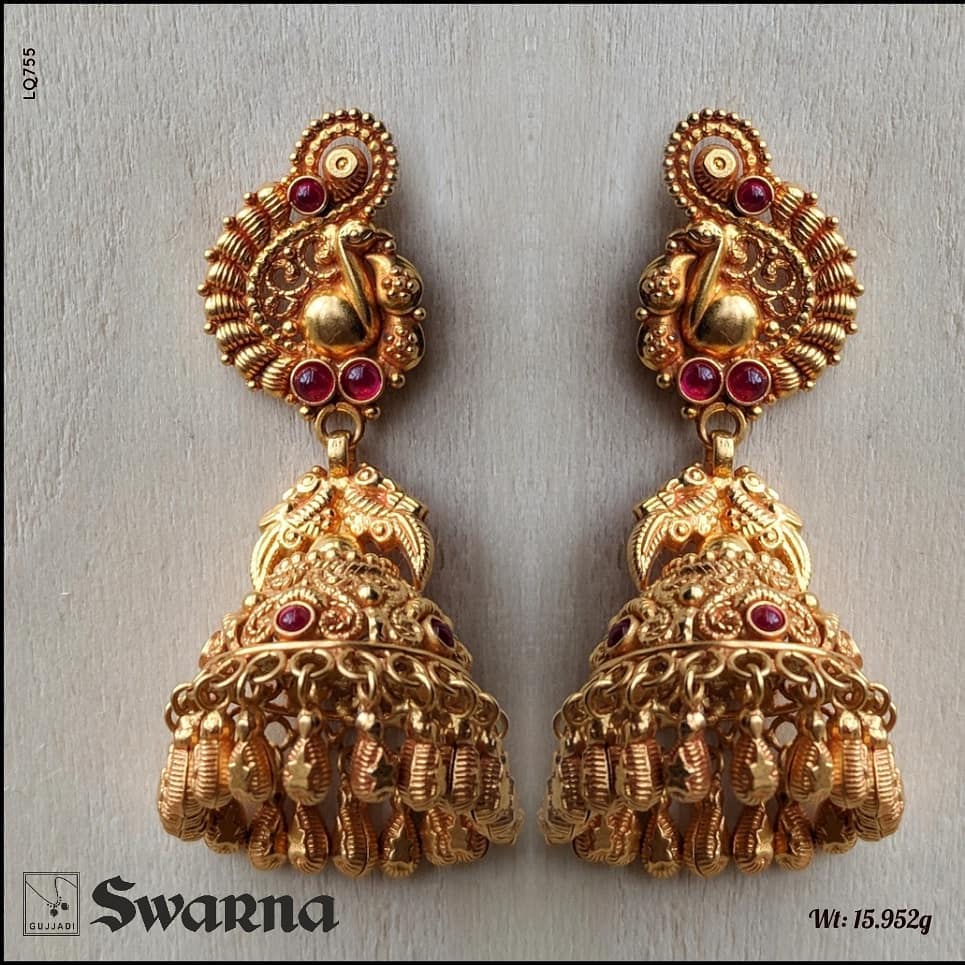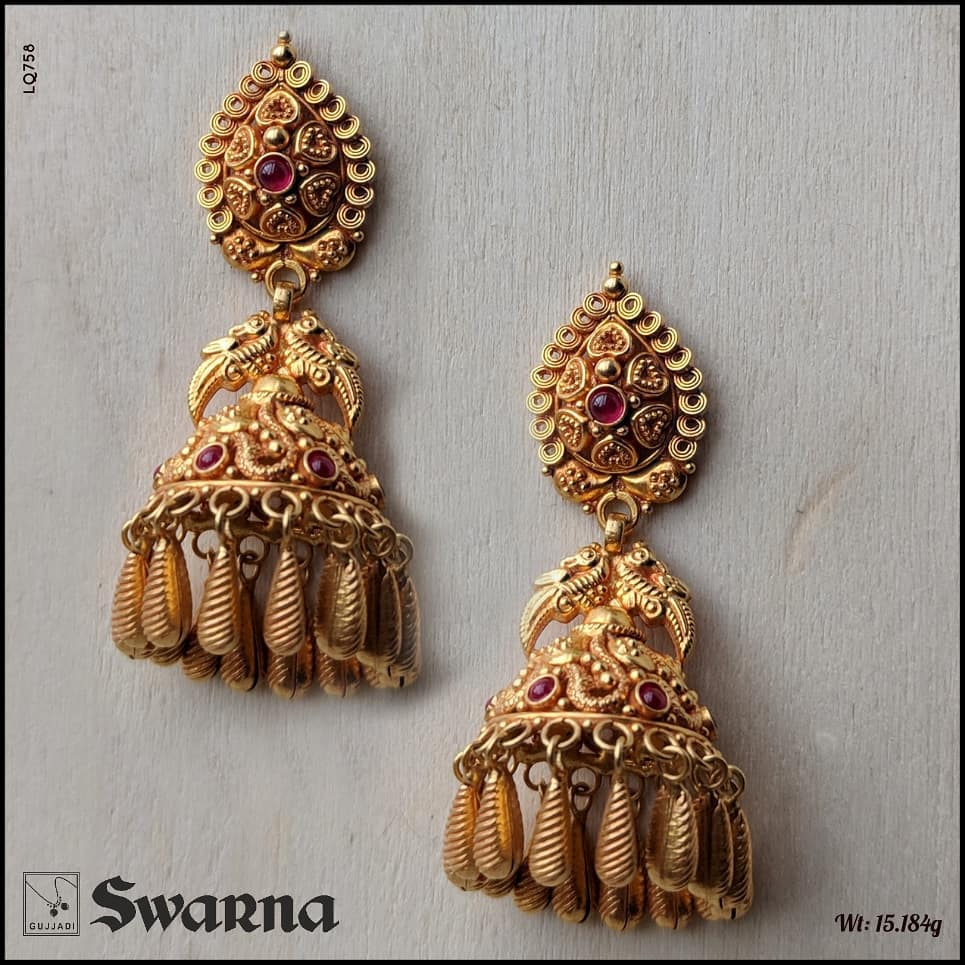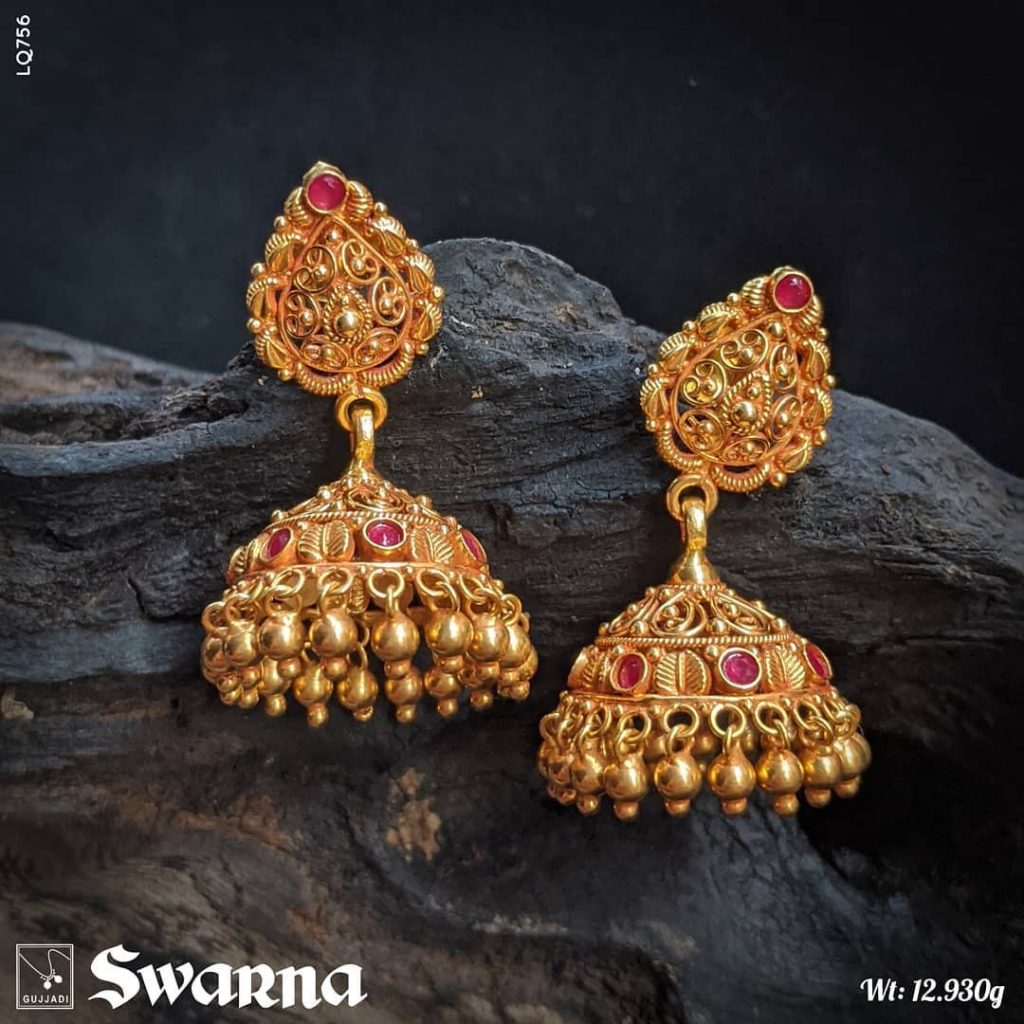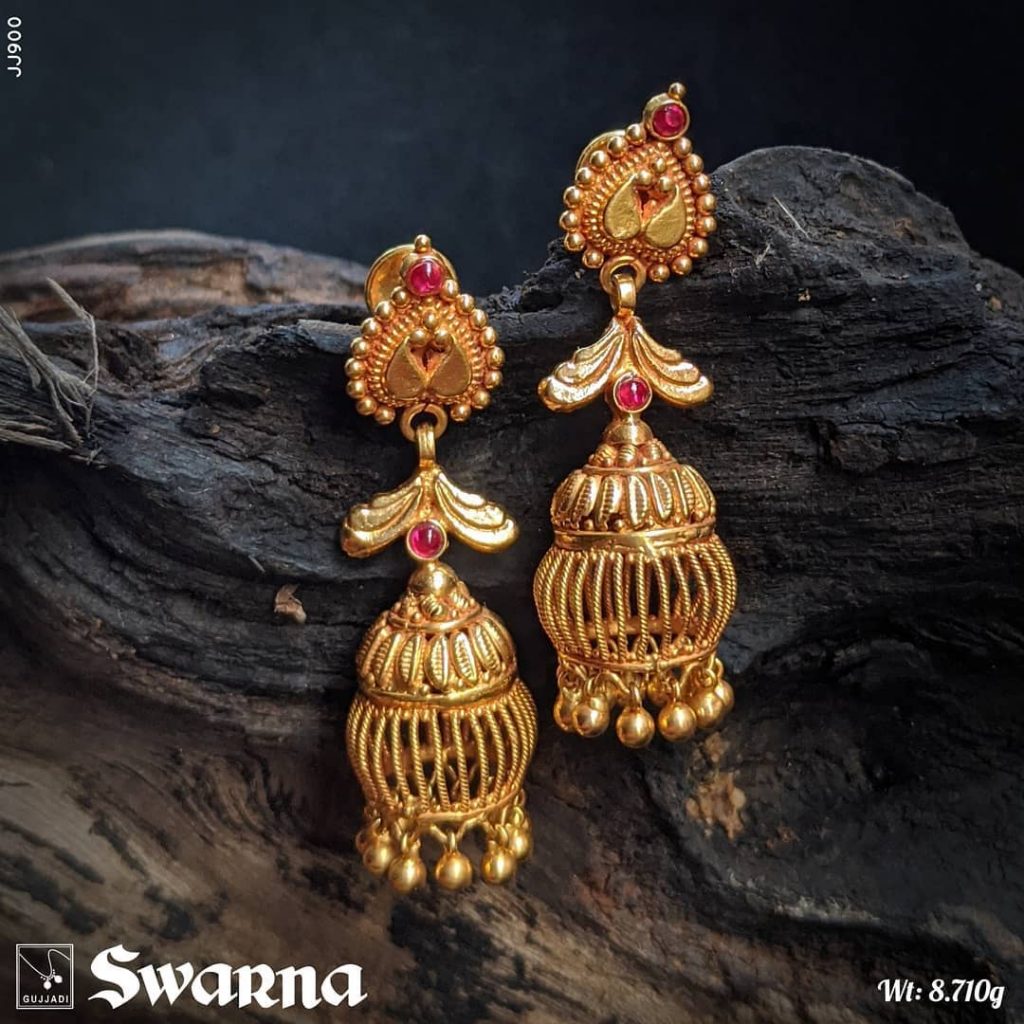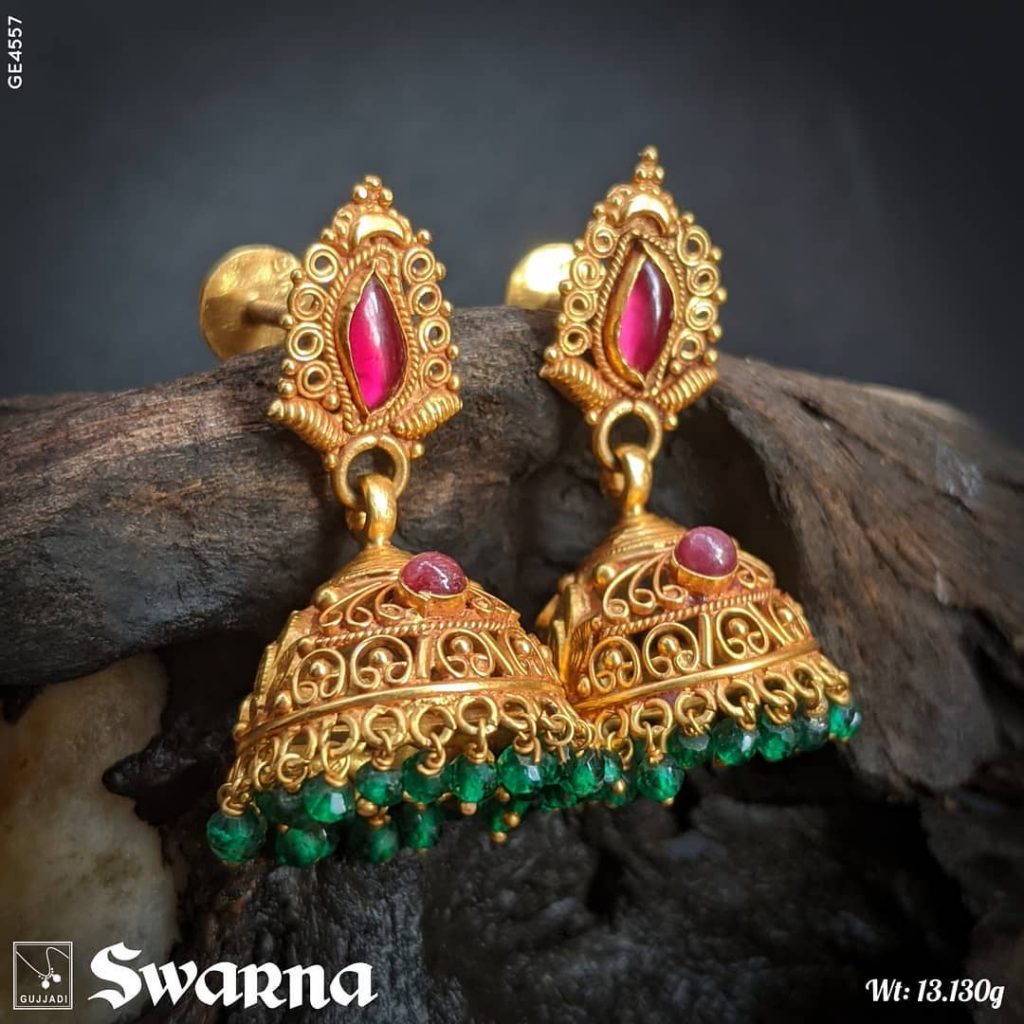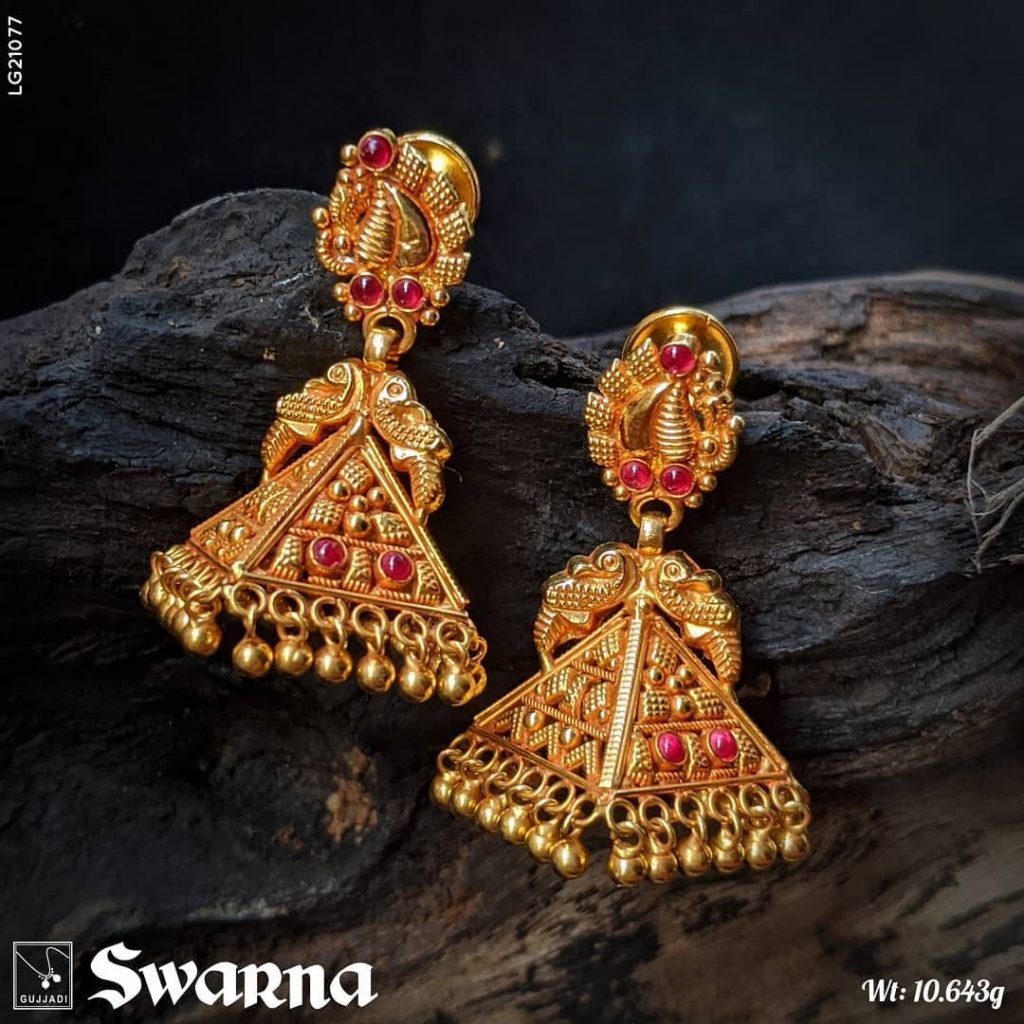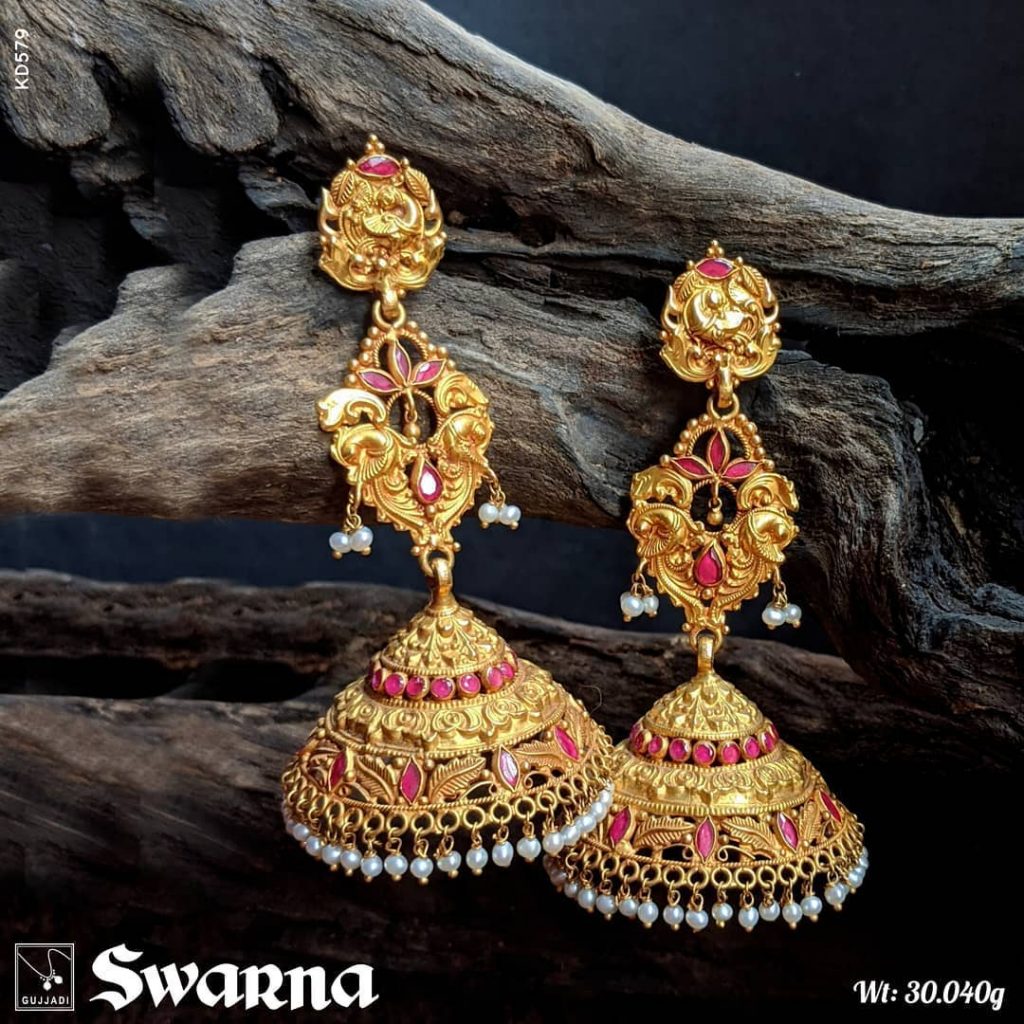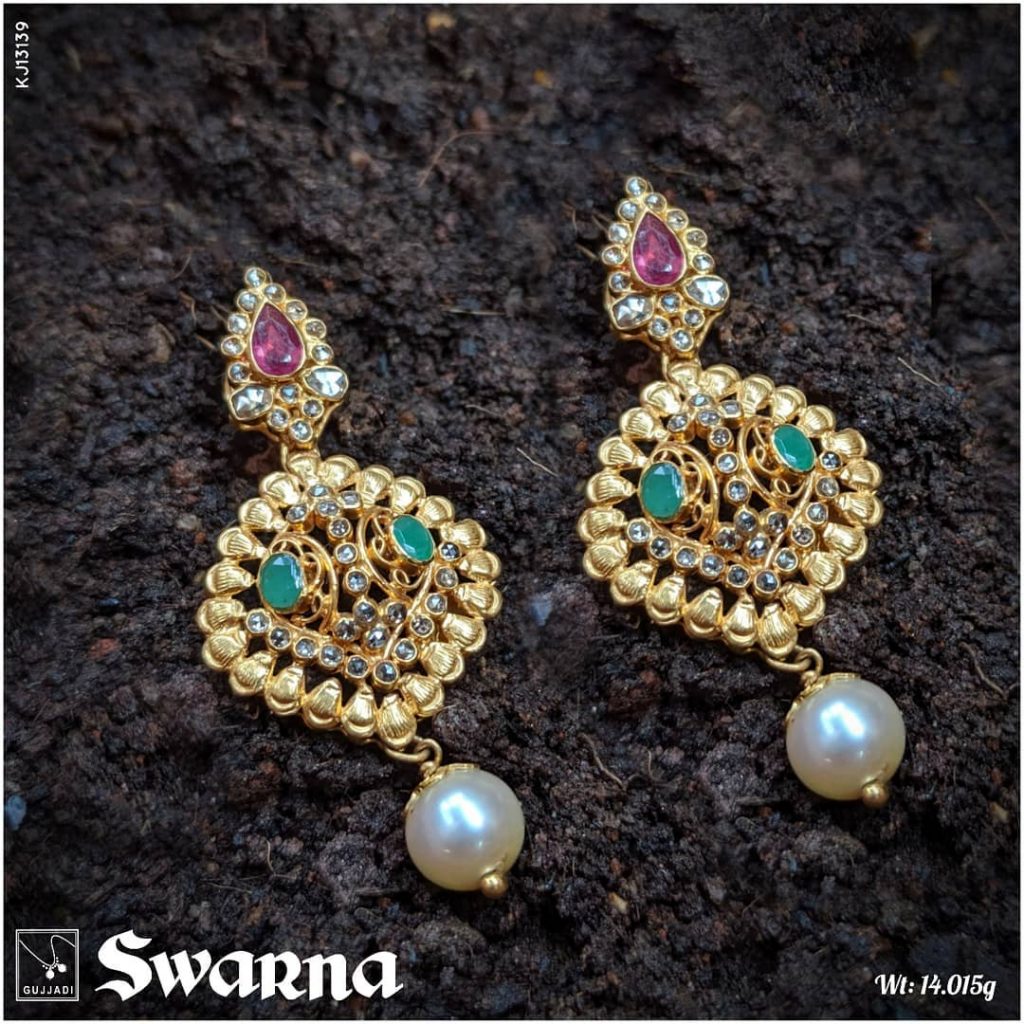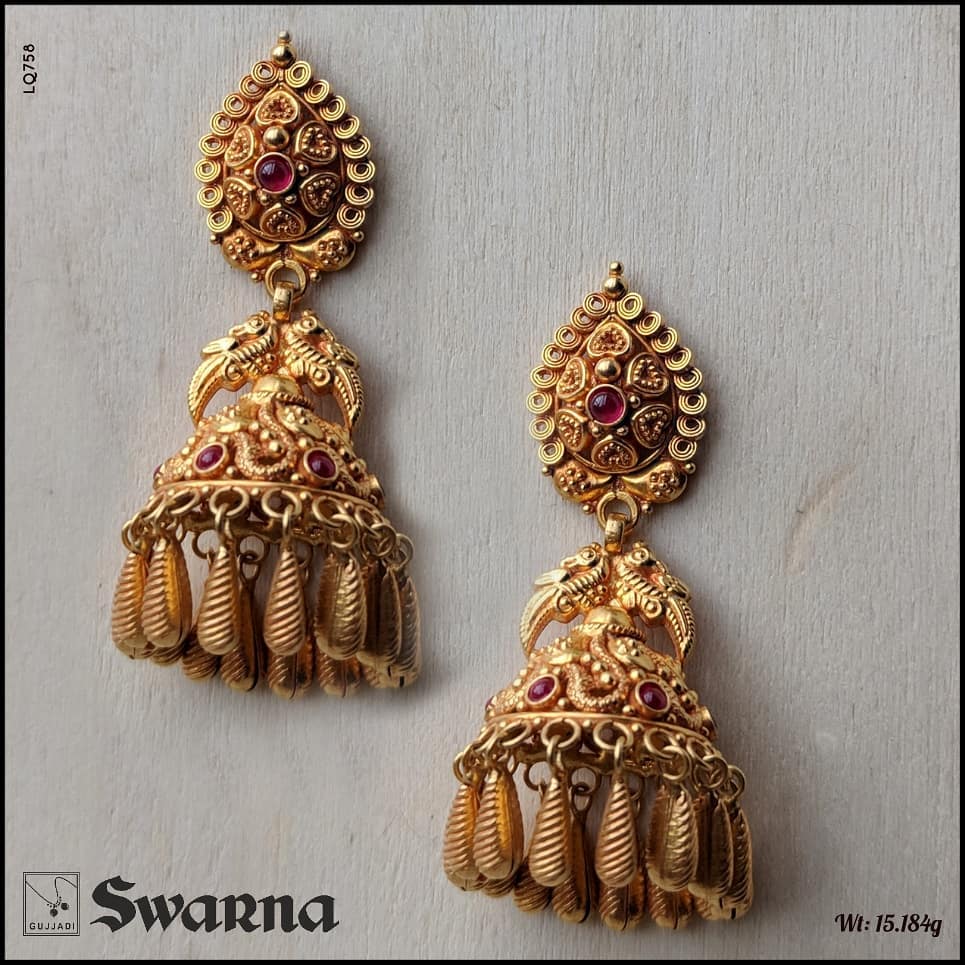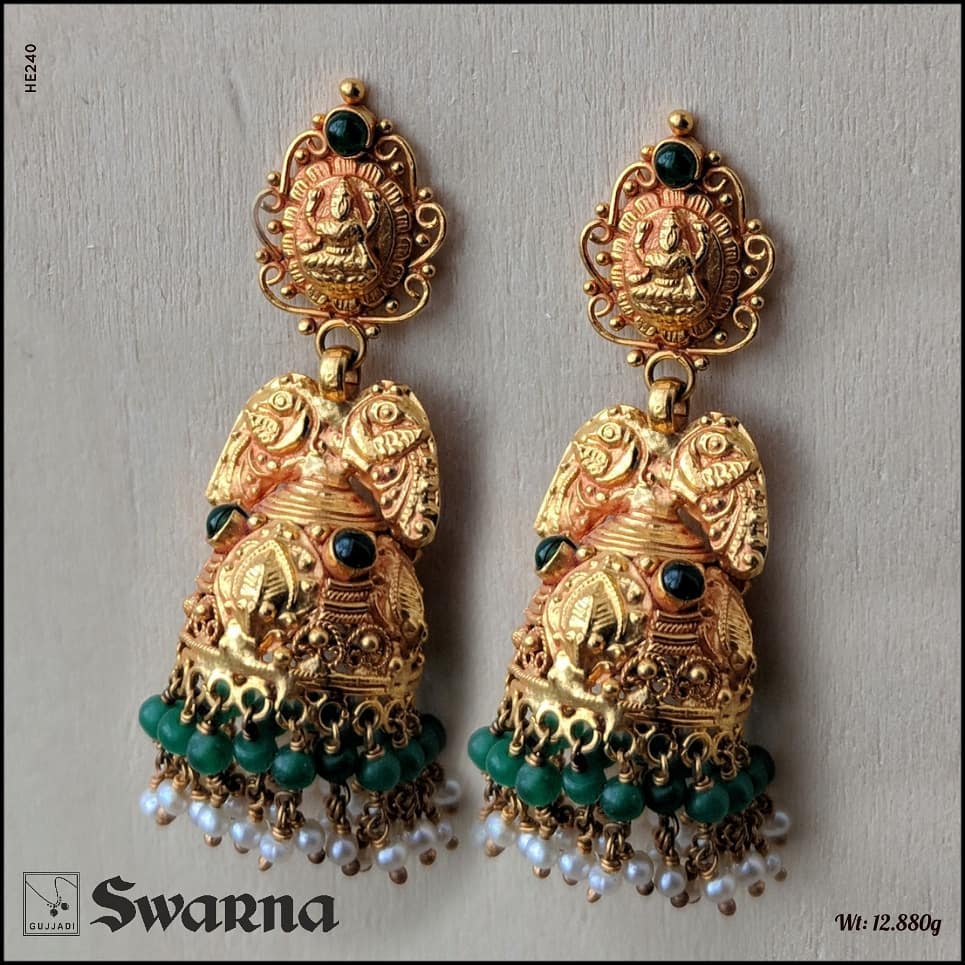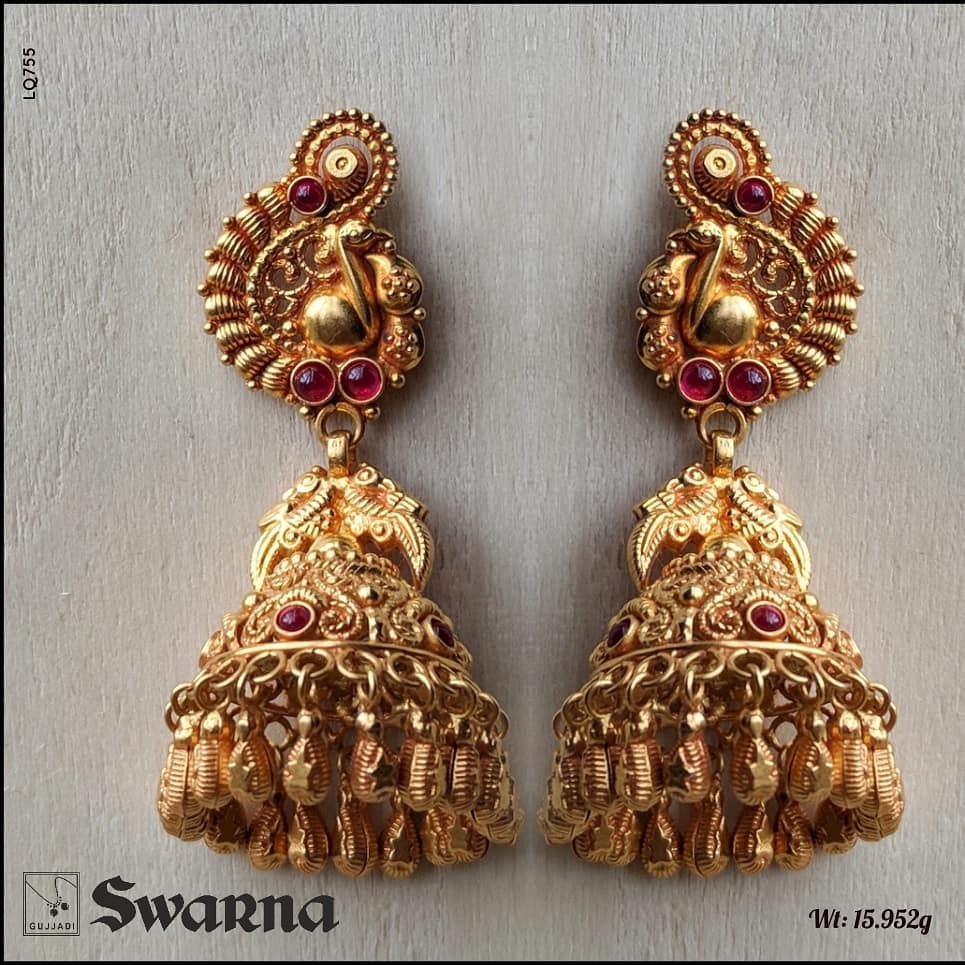 Bridal jewellery should be grand and the above jhumkas are the perfect bridal earrings. Click here to shop this antique jewelry pieces from this brand!!
Also Read:
21 Beautiful Gold Jhumka Designs Ever Seen
19 Beautiful Gold Jhumka Designs You Need To See