Who doesn't love wearing gold jewelry?? But the fact is also that not everyone can afford gold neckpieces for every occasion. Some women love to choose gold alike imititation jewellery online for wedding. And there is absolutely no harm in doing so as imitation necklace sets comes at a very budget friendly price and also look like gold jewelry. But you need to be extra careful while buying gold alike jewelry pieces as not everywhere you will find the best quality. In this blog post we have shared some of the antique South Indian imitation necklace sets.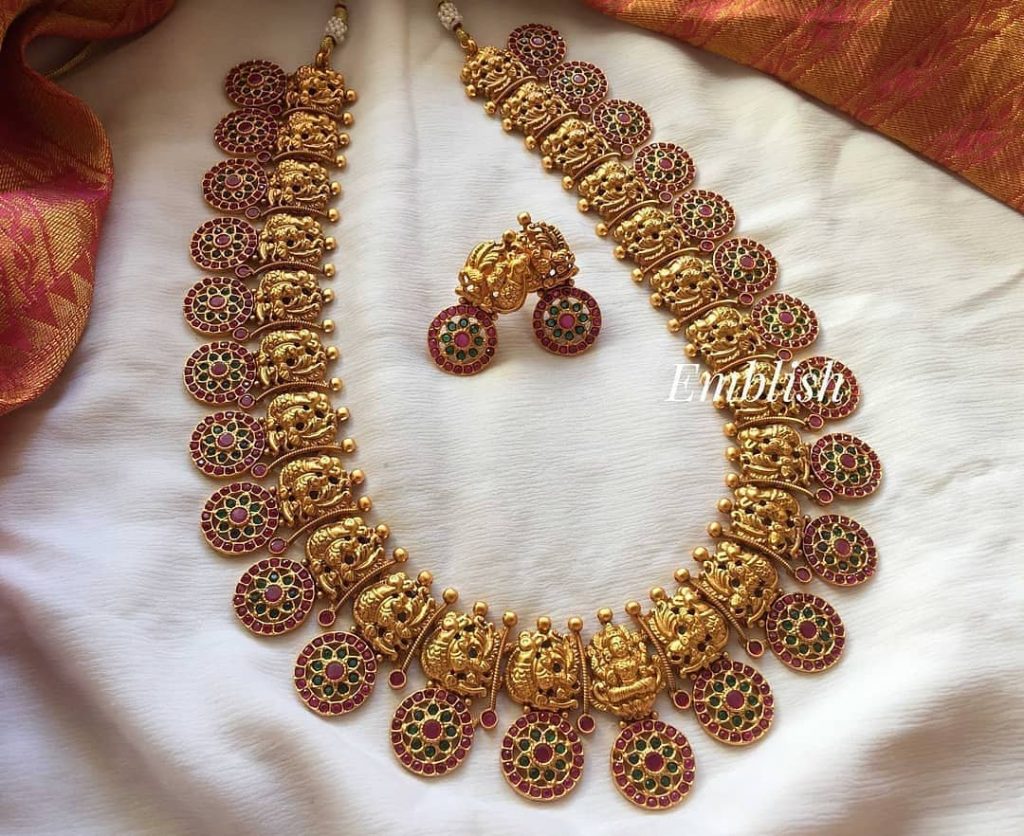 Nagas jewelry, kemp stones, lakshmi designs, mango mala are some of the evergreen jewellery designs in imitation sets. From multilayered sets to short necklace to long ones to chokers, every design looks extremely beautiful. If you are looking to shop some amazing imitation jewellery online for wedding then do not forget to check this brand called Emblish
. This brand have the best collection of gold alike South Indian jewellery designs. Below we have featured some of the best imitation necklace sets by this brand, have a look: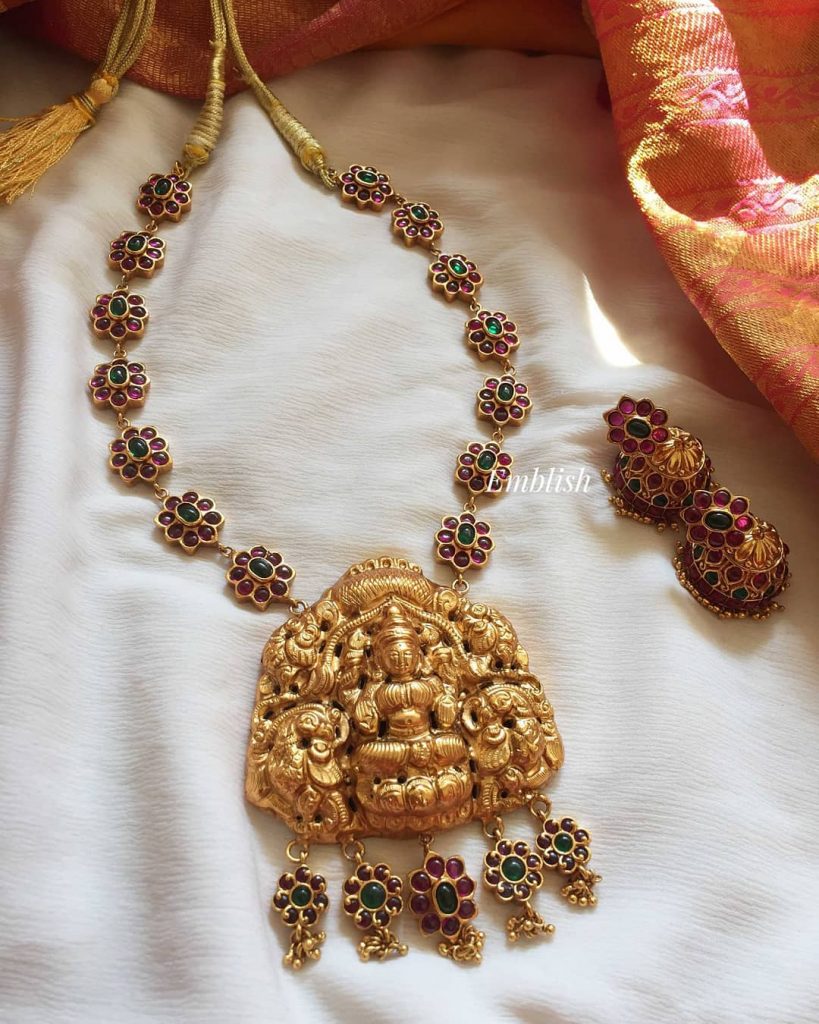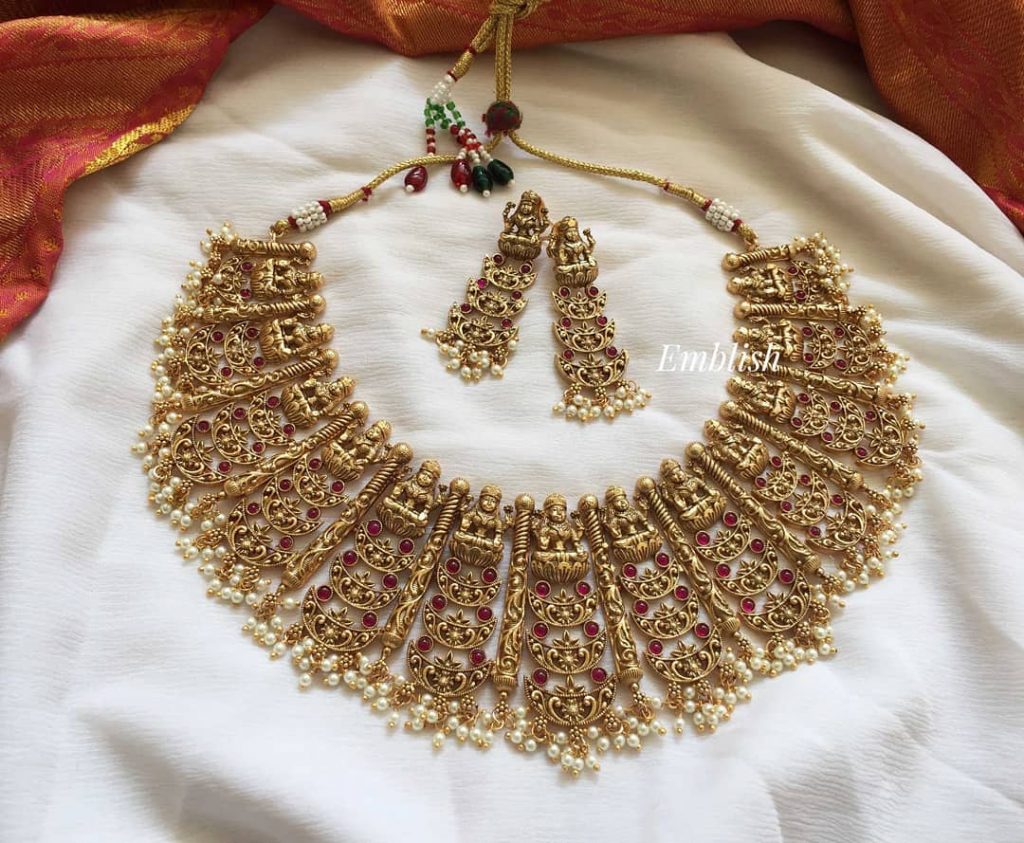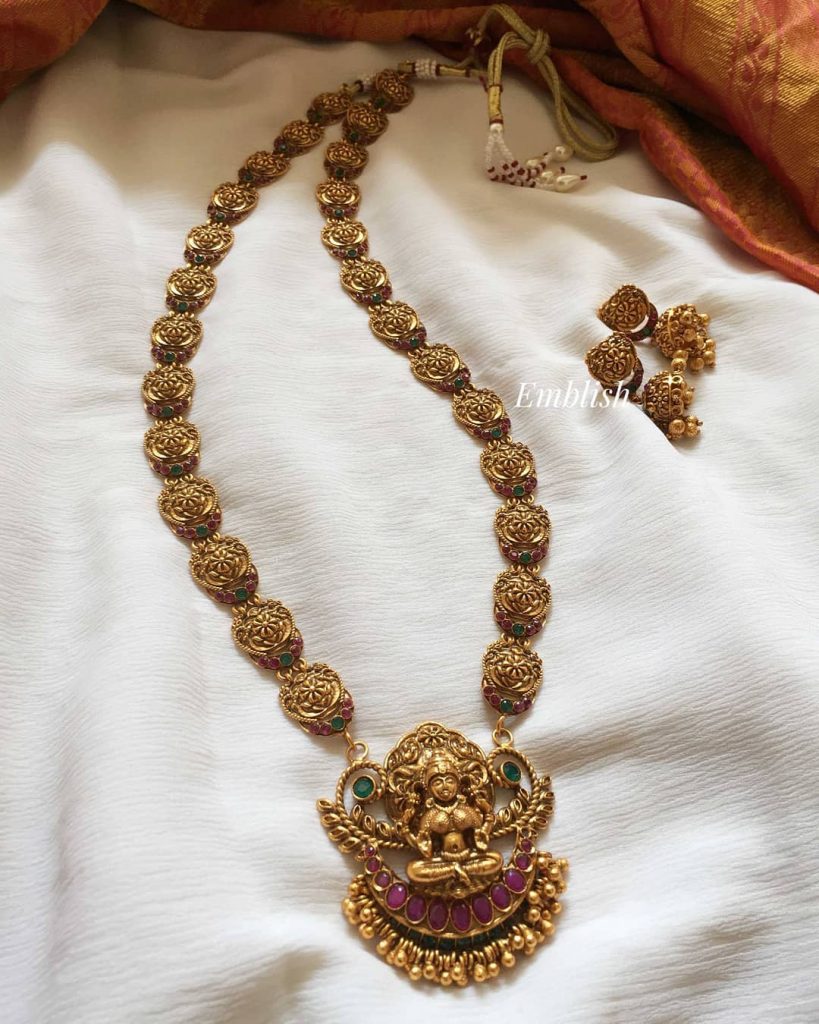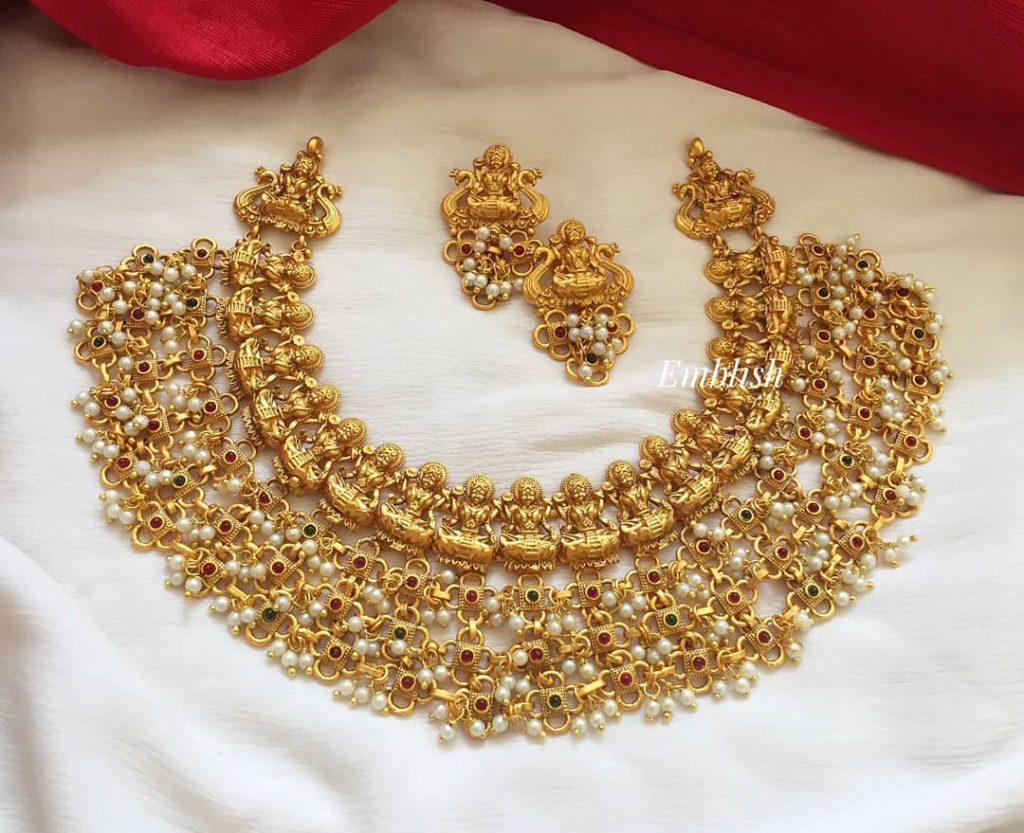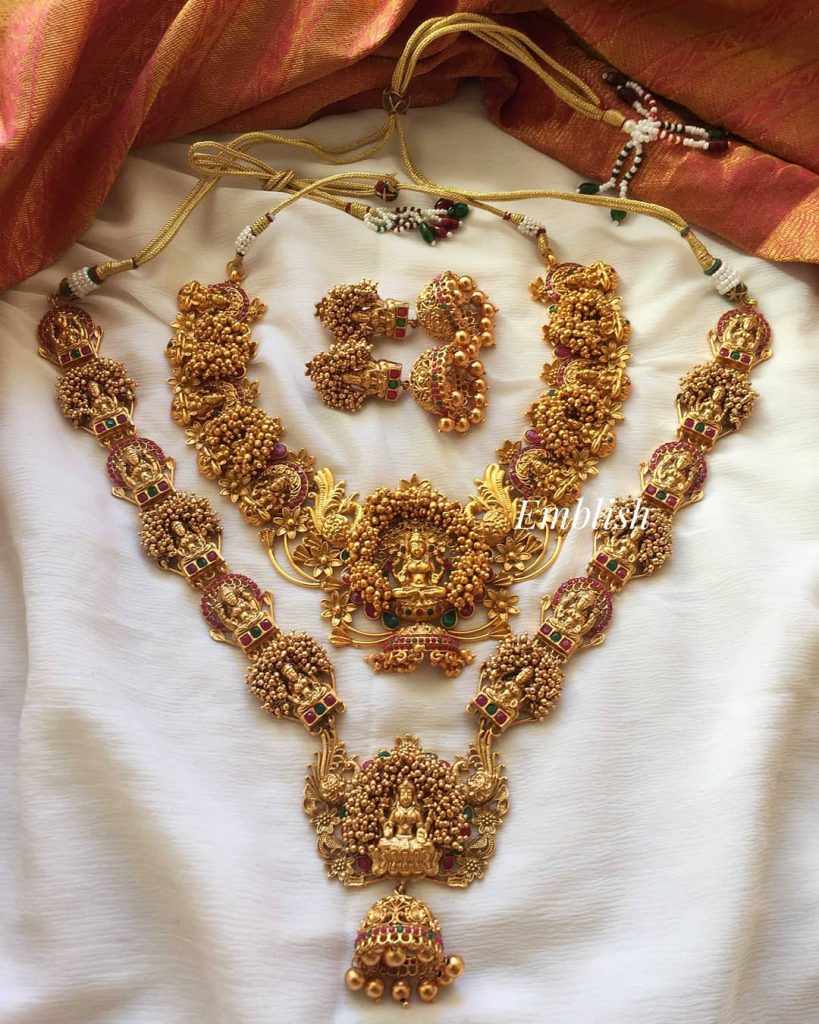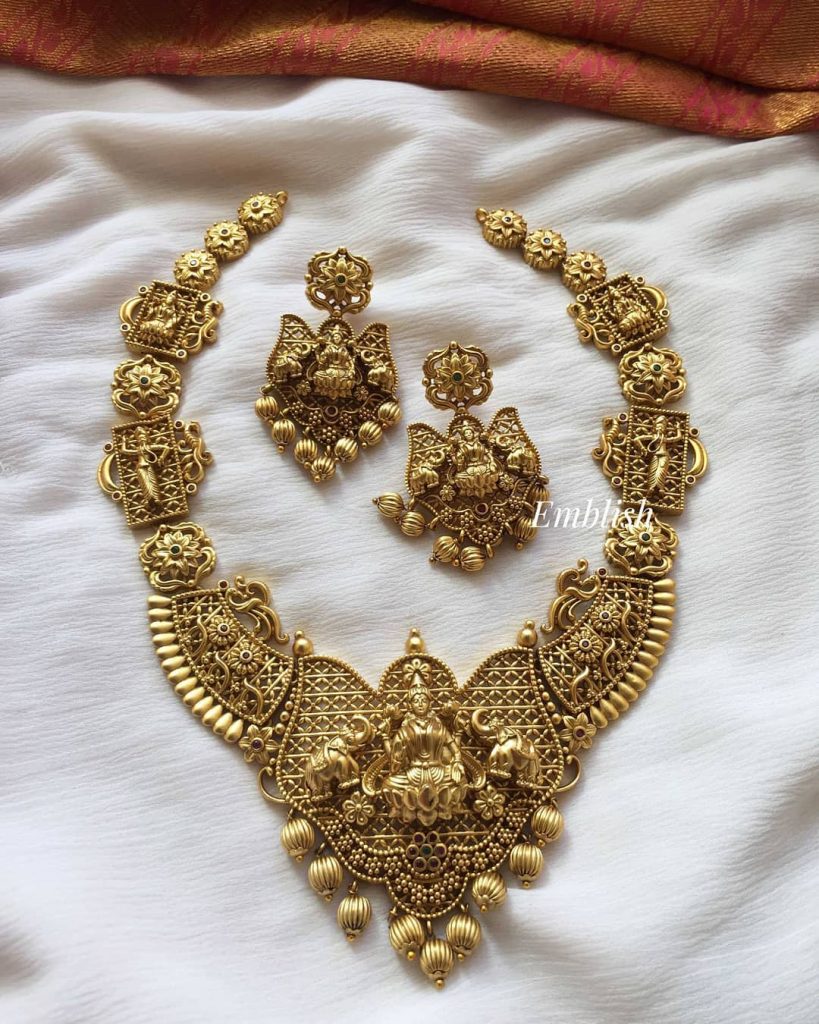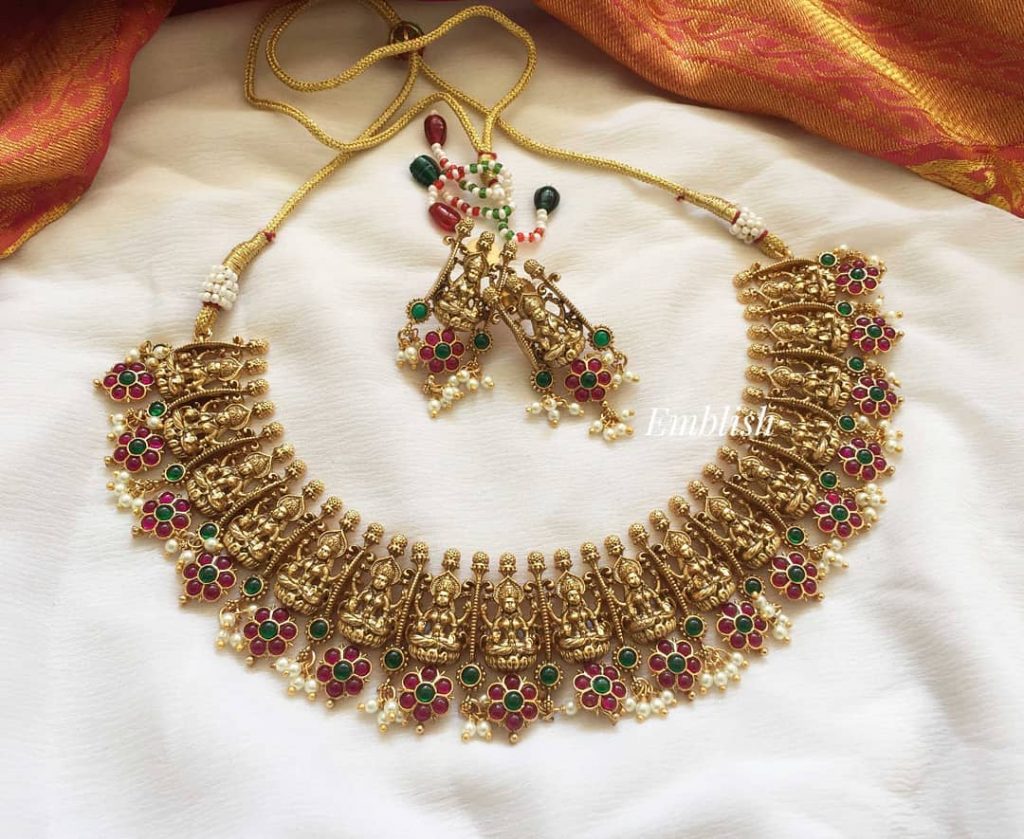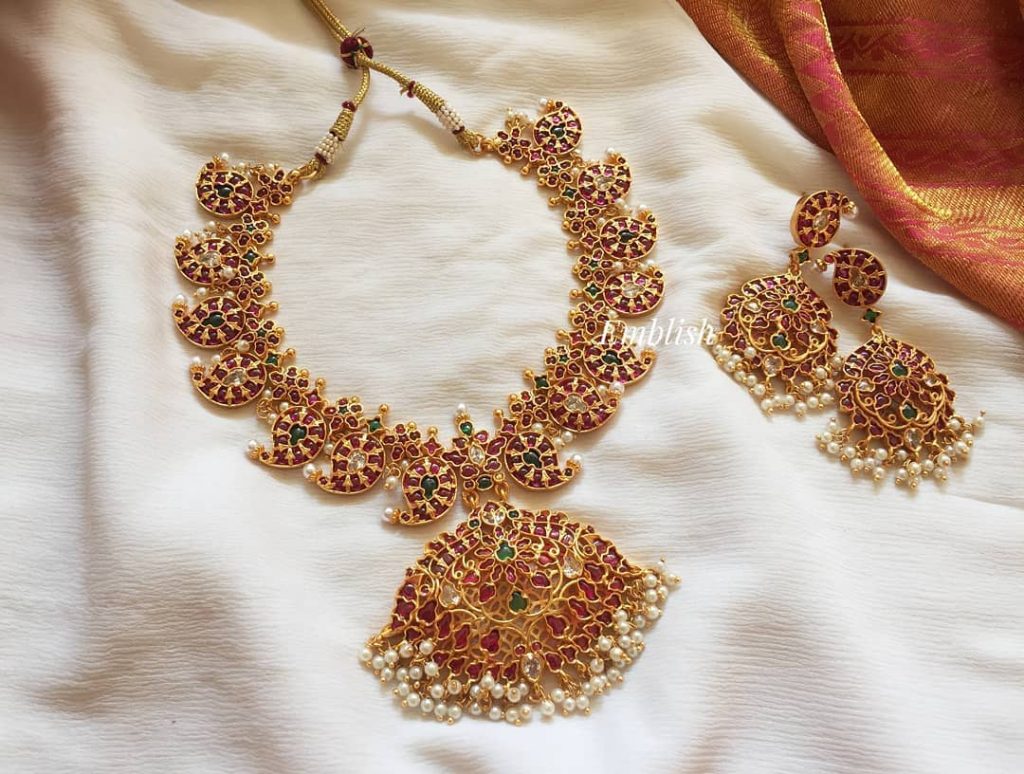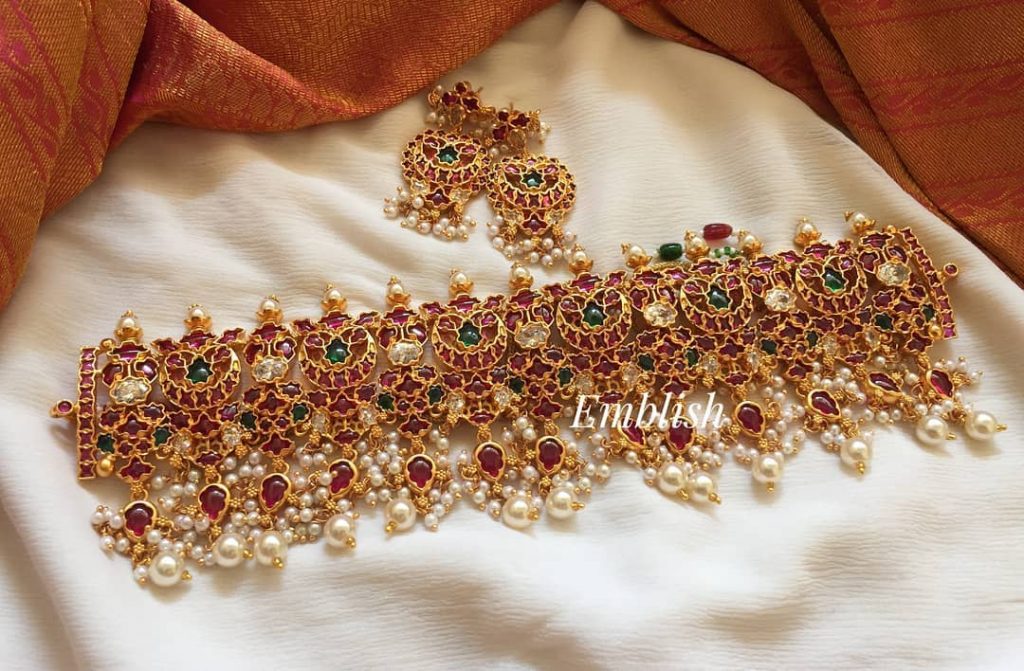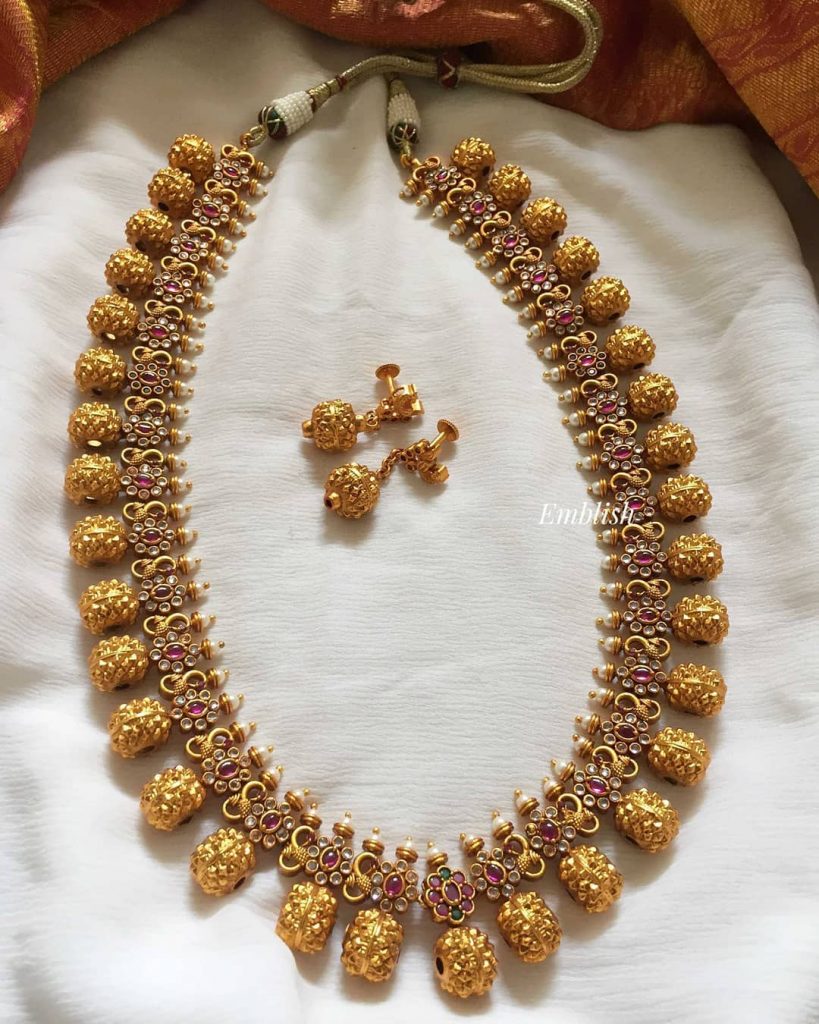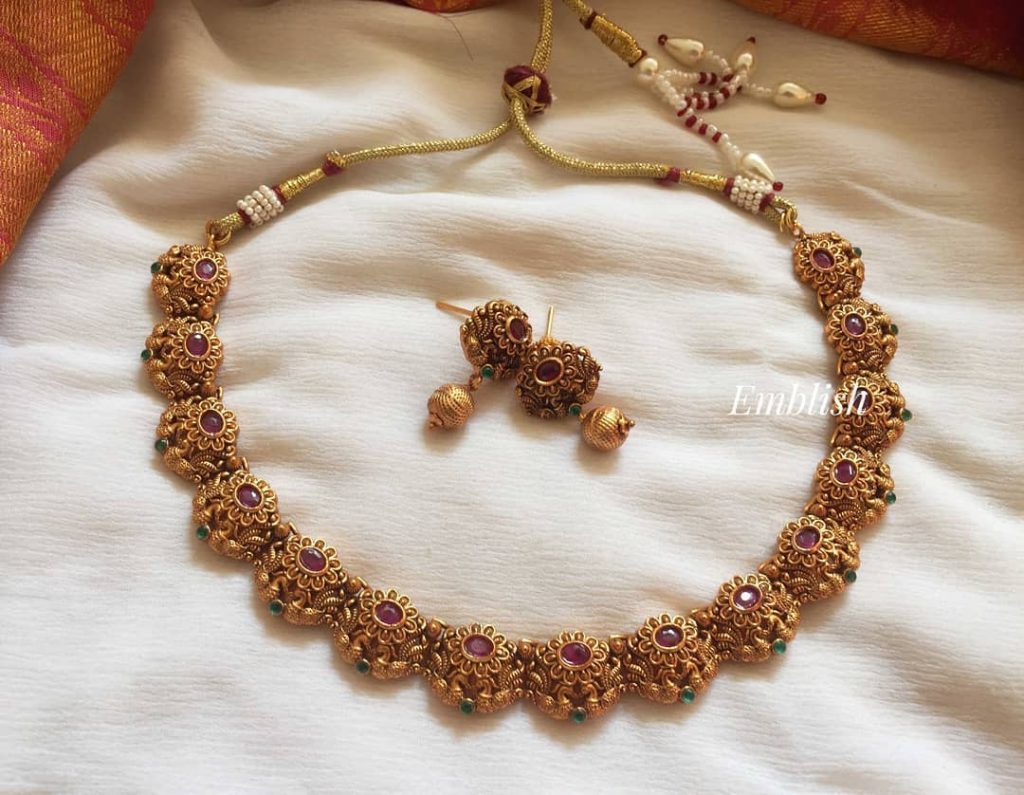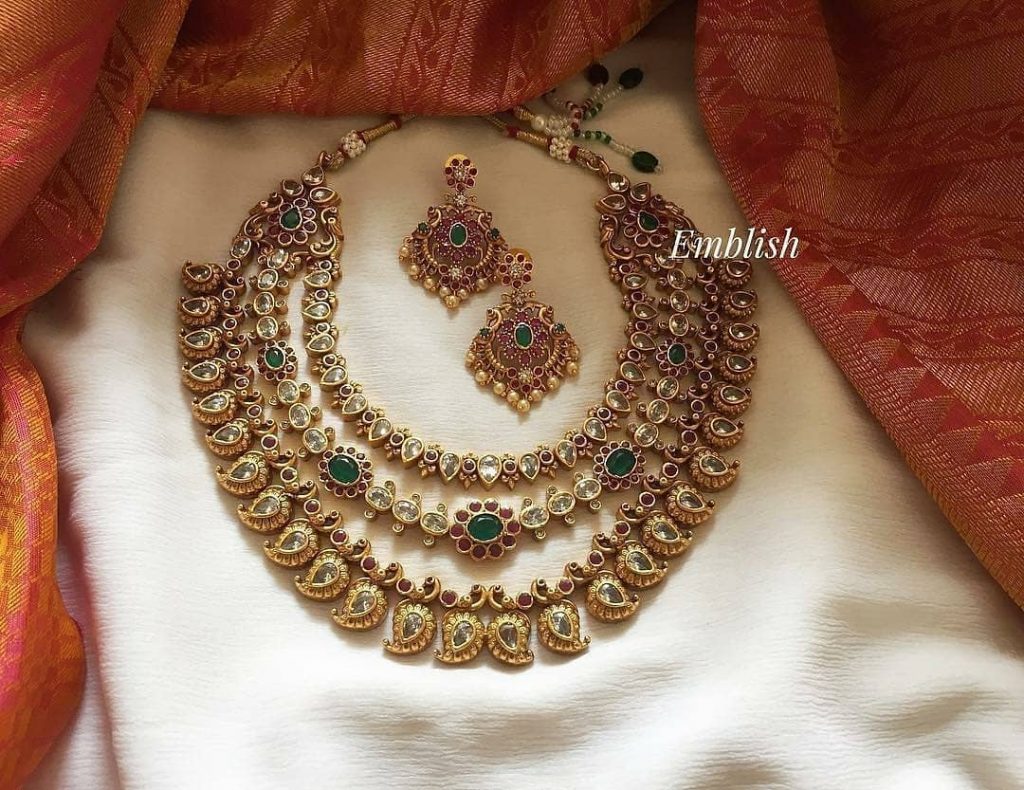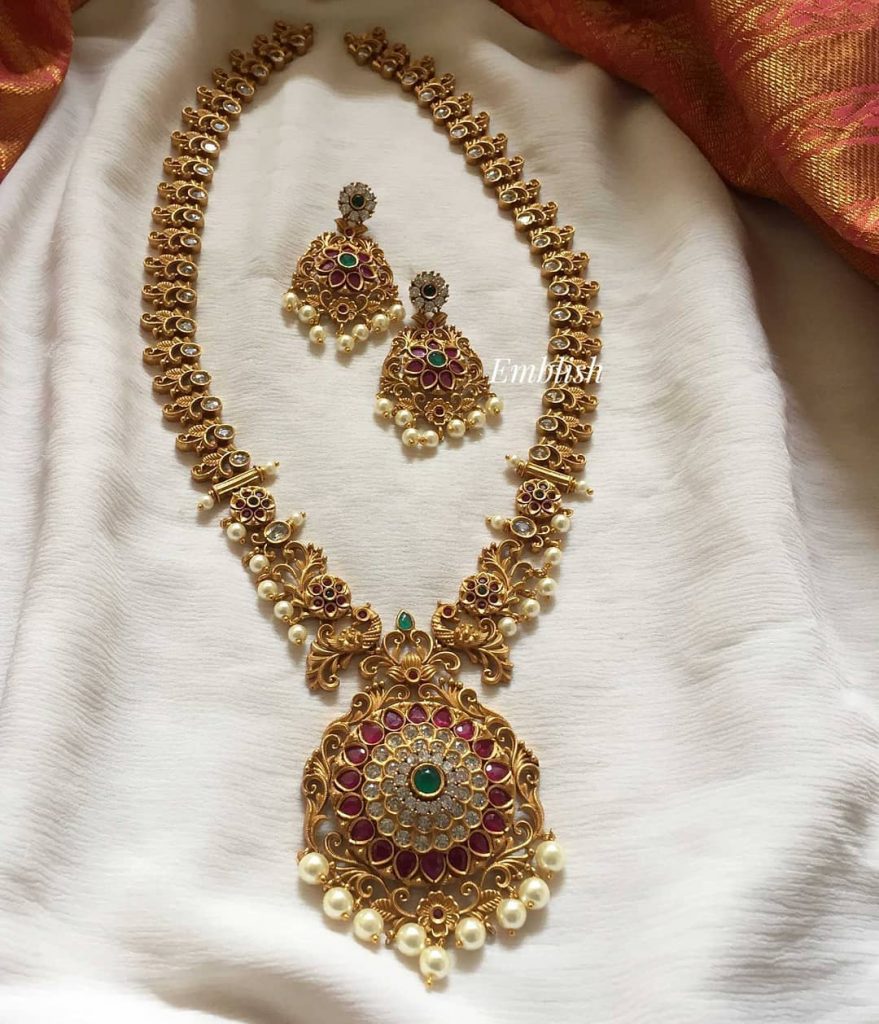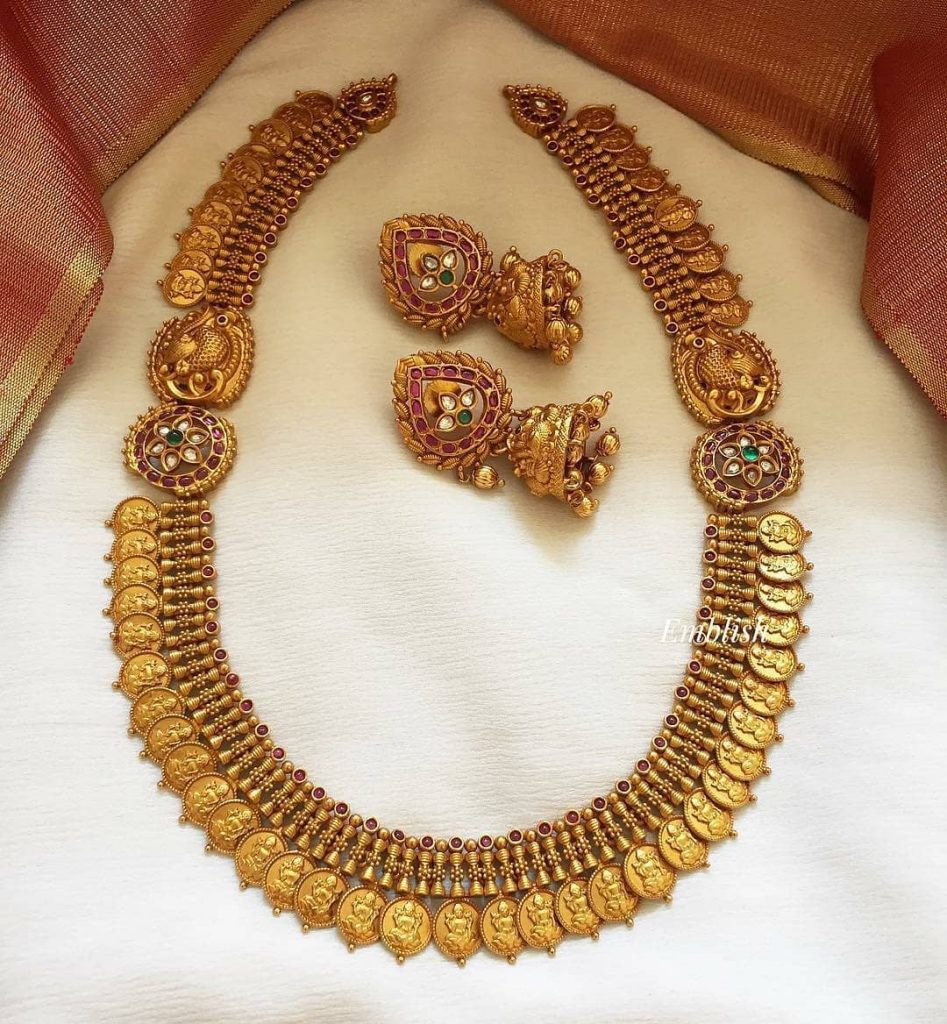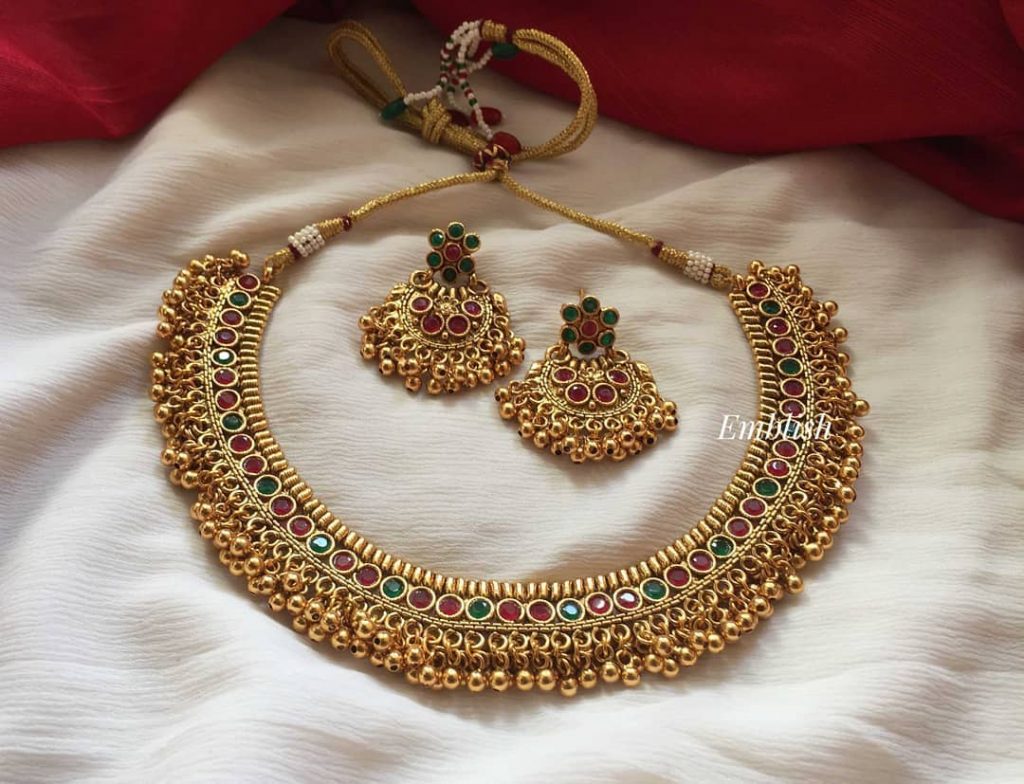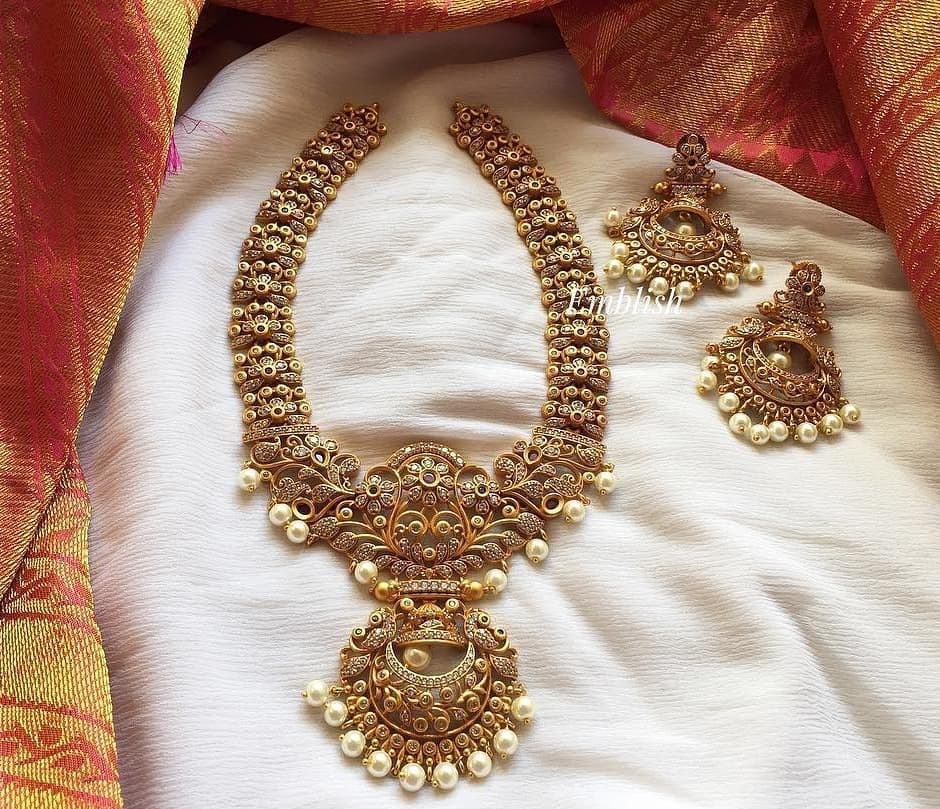 Click here to shop for any of the above featured jewellery design.
Also Read:
Shine Like A Diva With These Imitation Necklace Designs
Antique Imitation Necklace Designs