Who doesn't love to own different unique antique jewellery collection?? Gold is still considered as one of the best investments option in India and that's the reason men always love to gift gold jewelleries to their wives on special occasions. Gold bangles, earrings and necklaces are the best gifting options. However, antique gold jewellery designs are always in demand as they give such a royal vibe. In this blog post we have featured some unique antique jewelry designs that you can consider buying.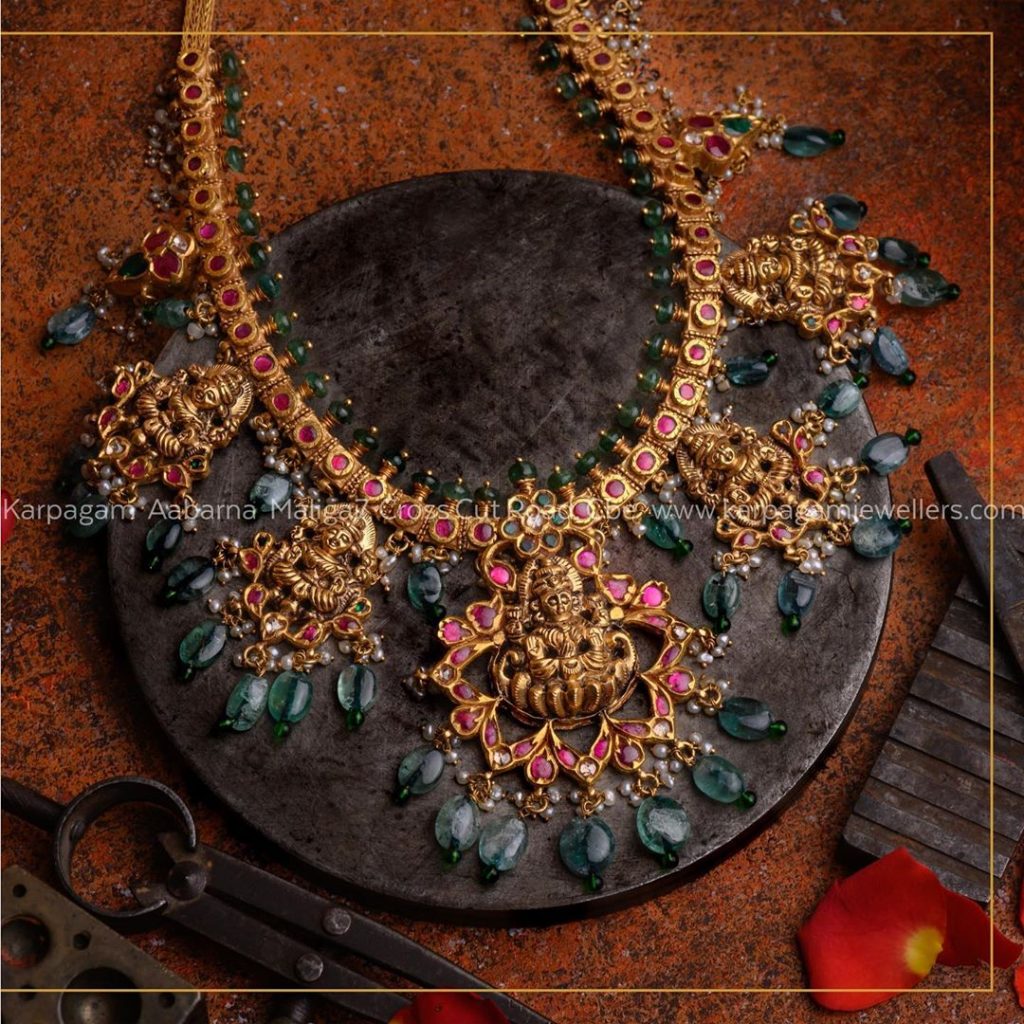 Gold jewellery studded with kemp stones looks absolutely stunning. South Indian antique gold jewellery designs have lots of variety like Lakshmi design, peacock design, Ramparivaar, nagas etc. Buying a traditional gold jewellery is a smart decision as compared to buying as per the trend. Antique jewellery is forever in fashion and hence buying it is always a perfect decision.
In case you are not aware where to find the best and the unique collection of antique gold jewellery designs then we suggest you to check out this brand called Karpagam Jewellers Official
. This brand have the most exclusive 22Kt gold jewellery that everyone will love. Check out the best designs from this brand below: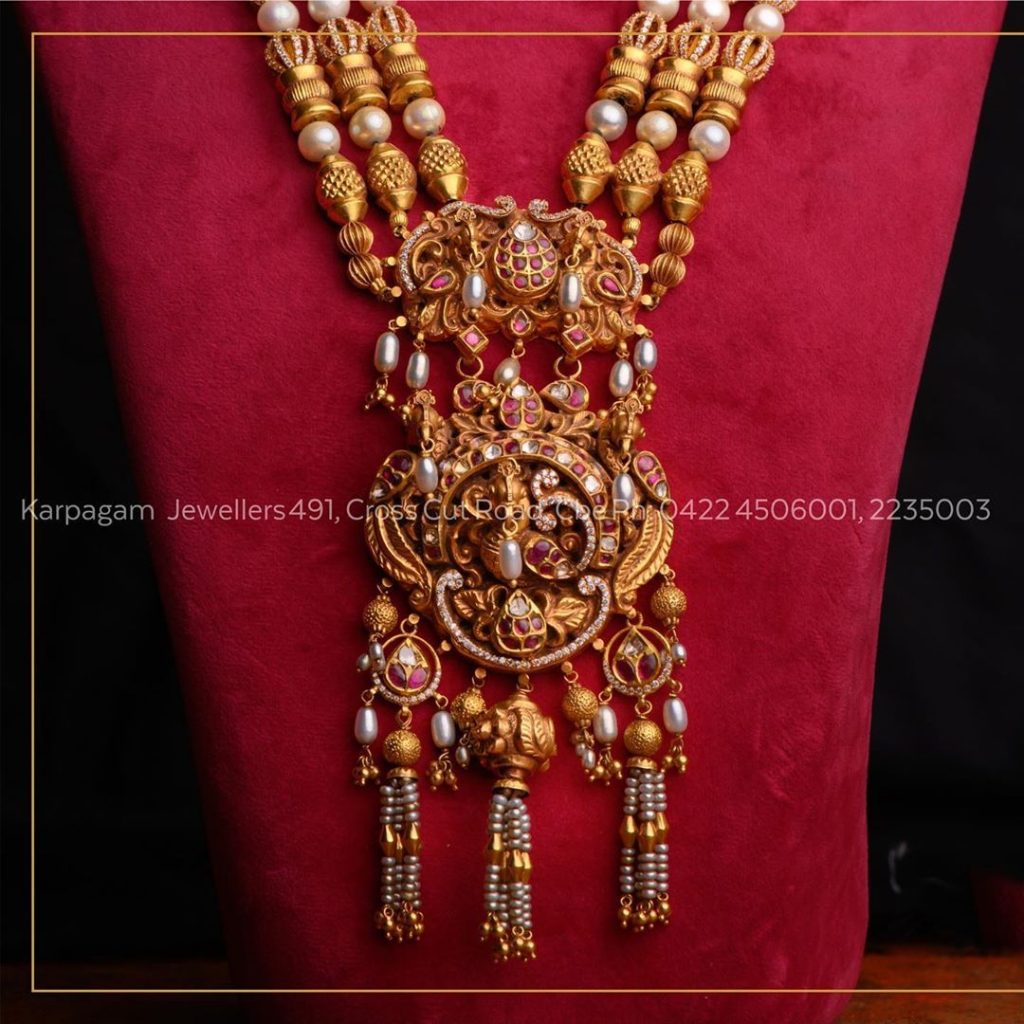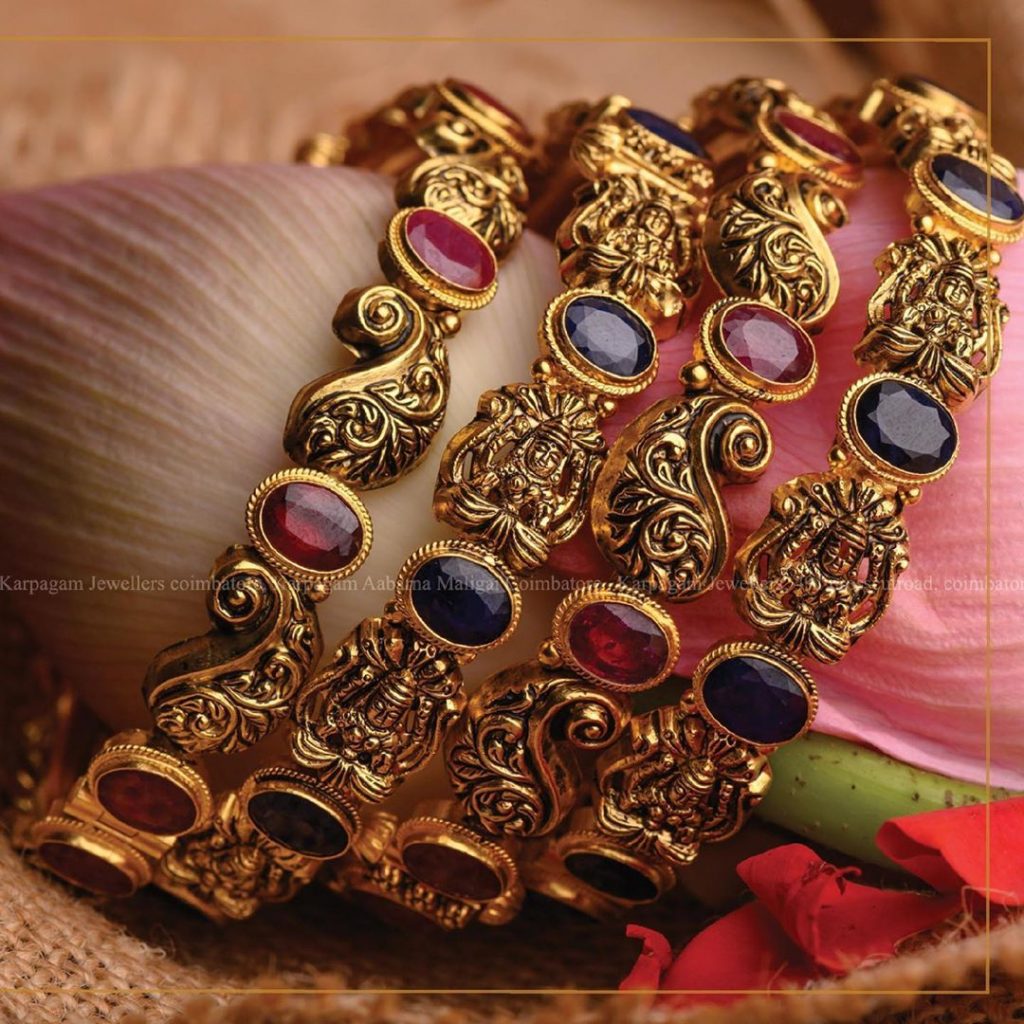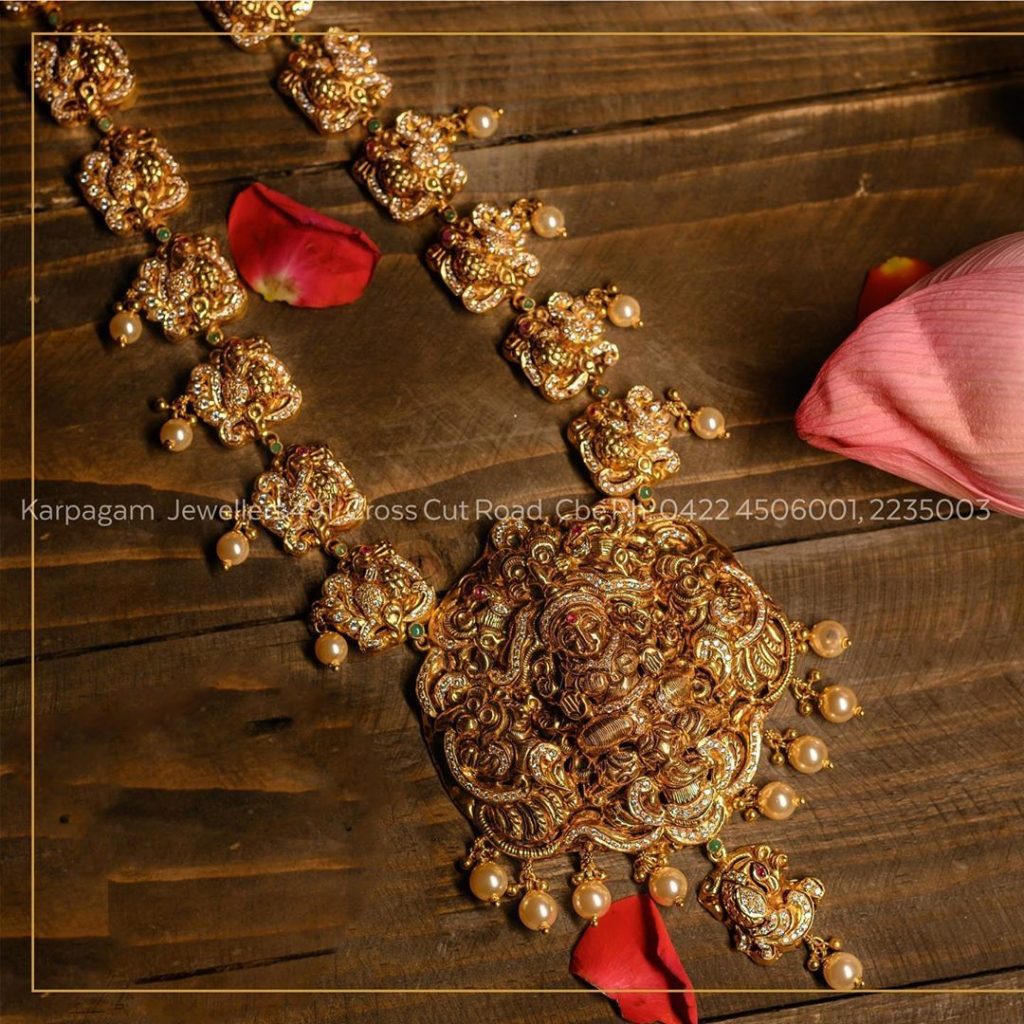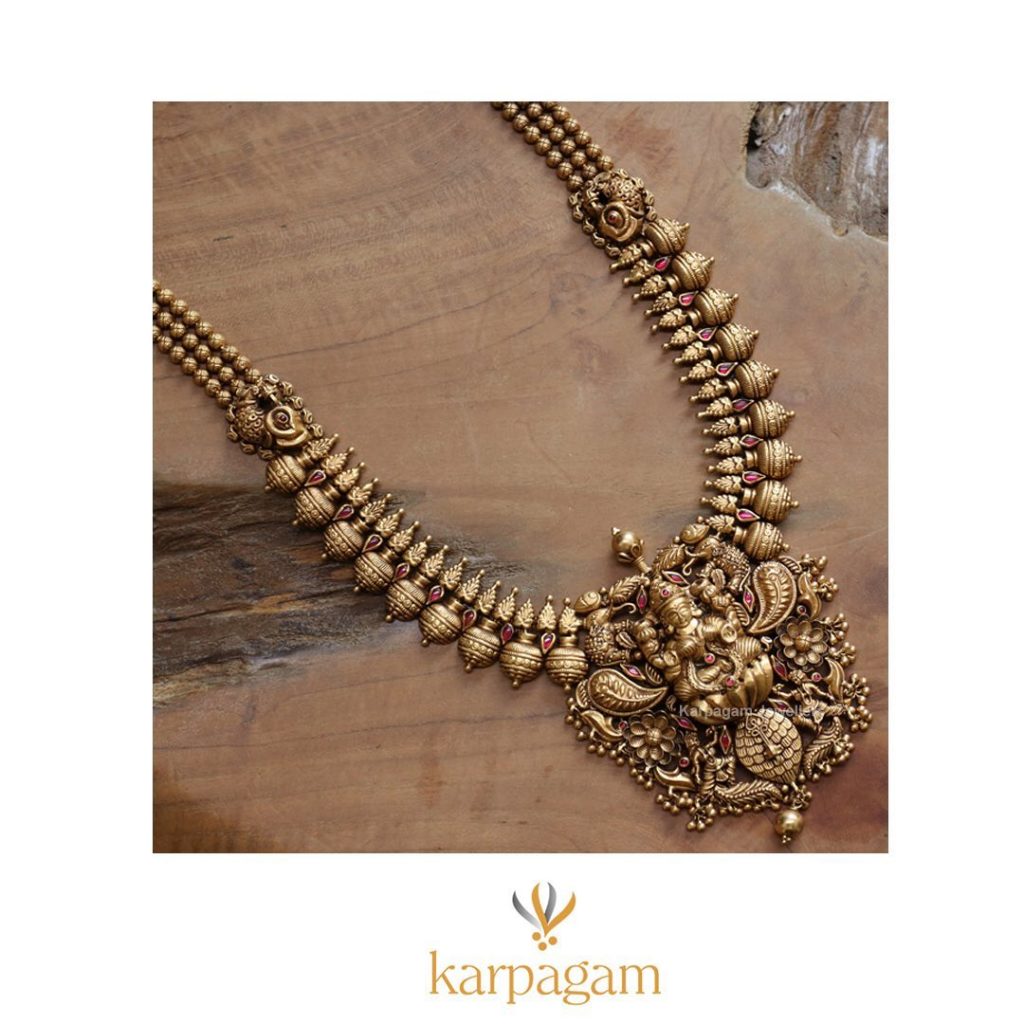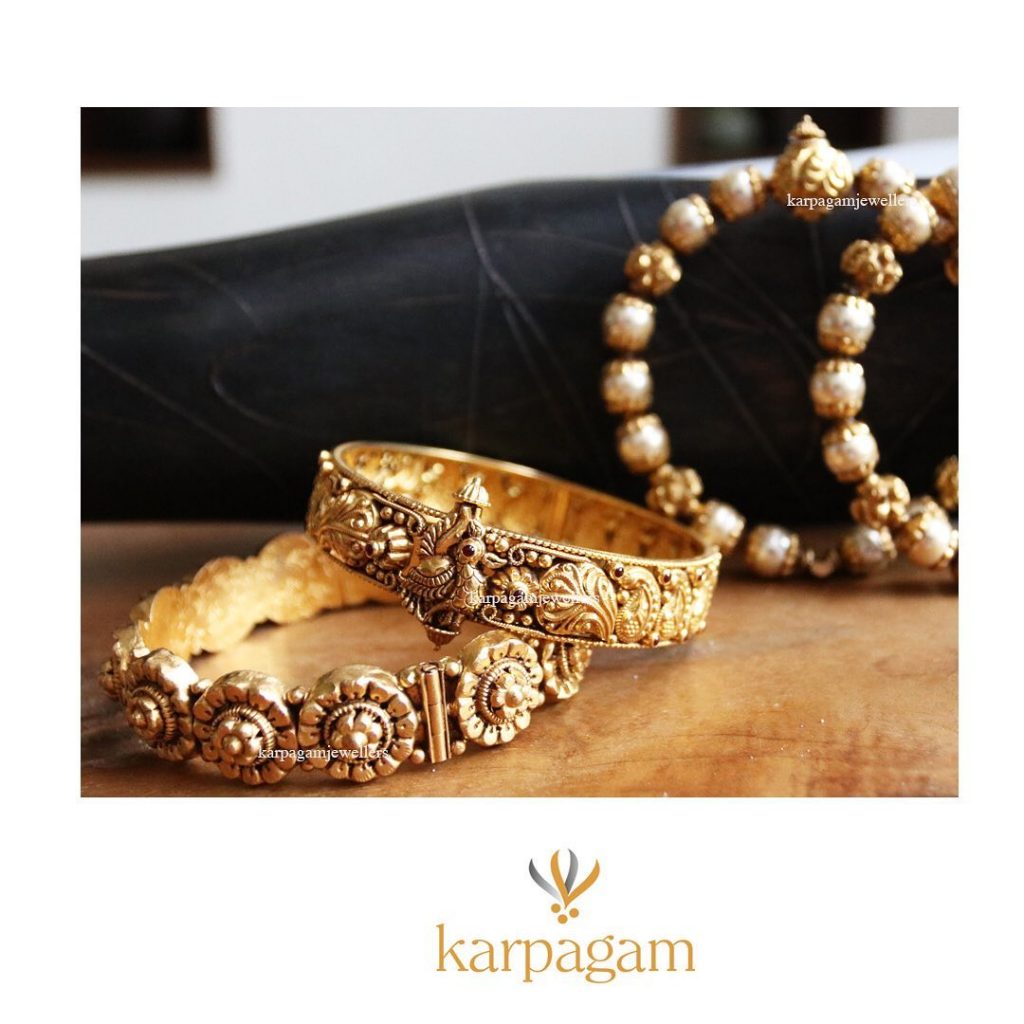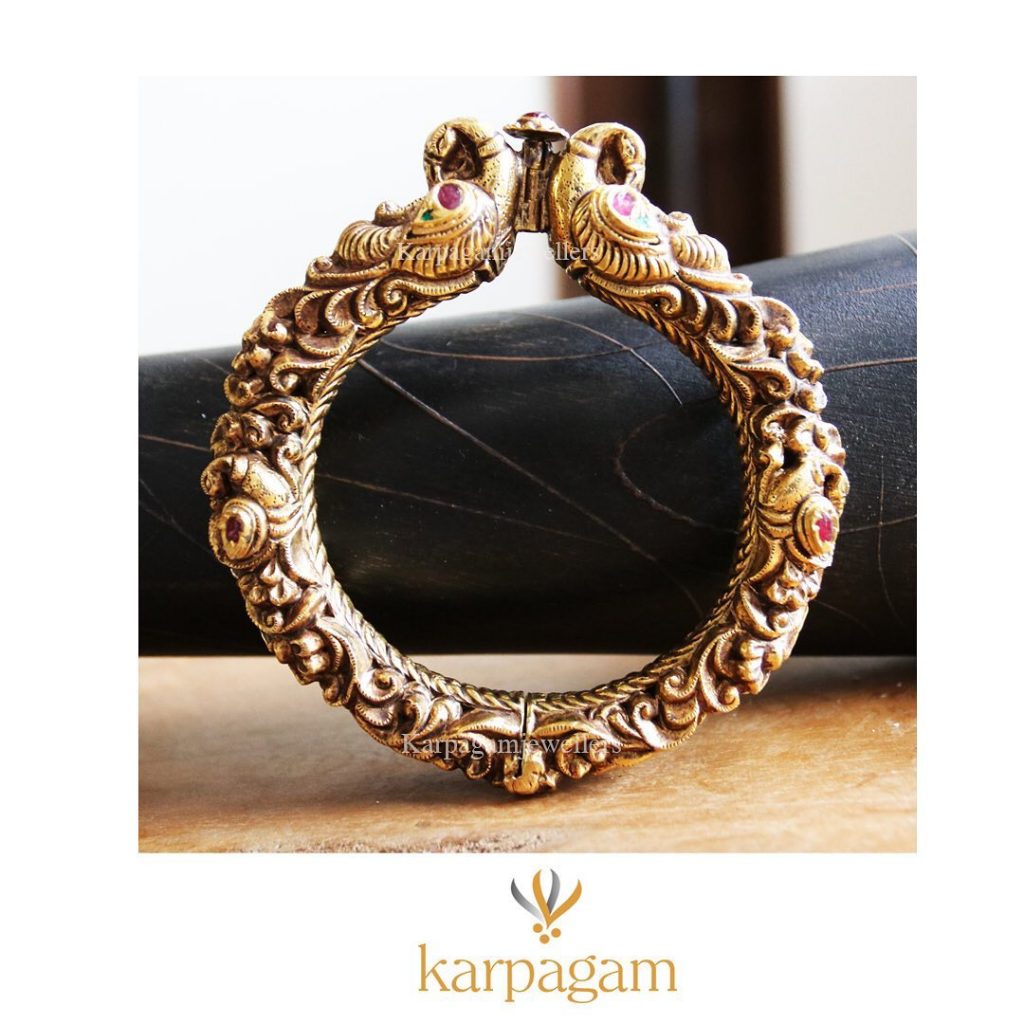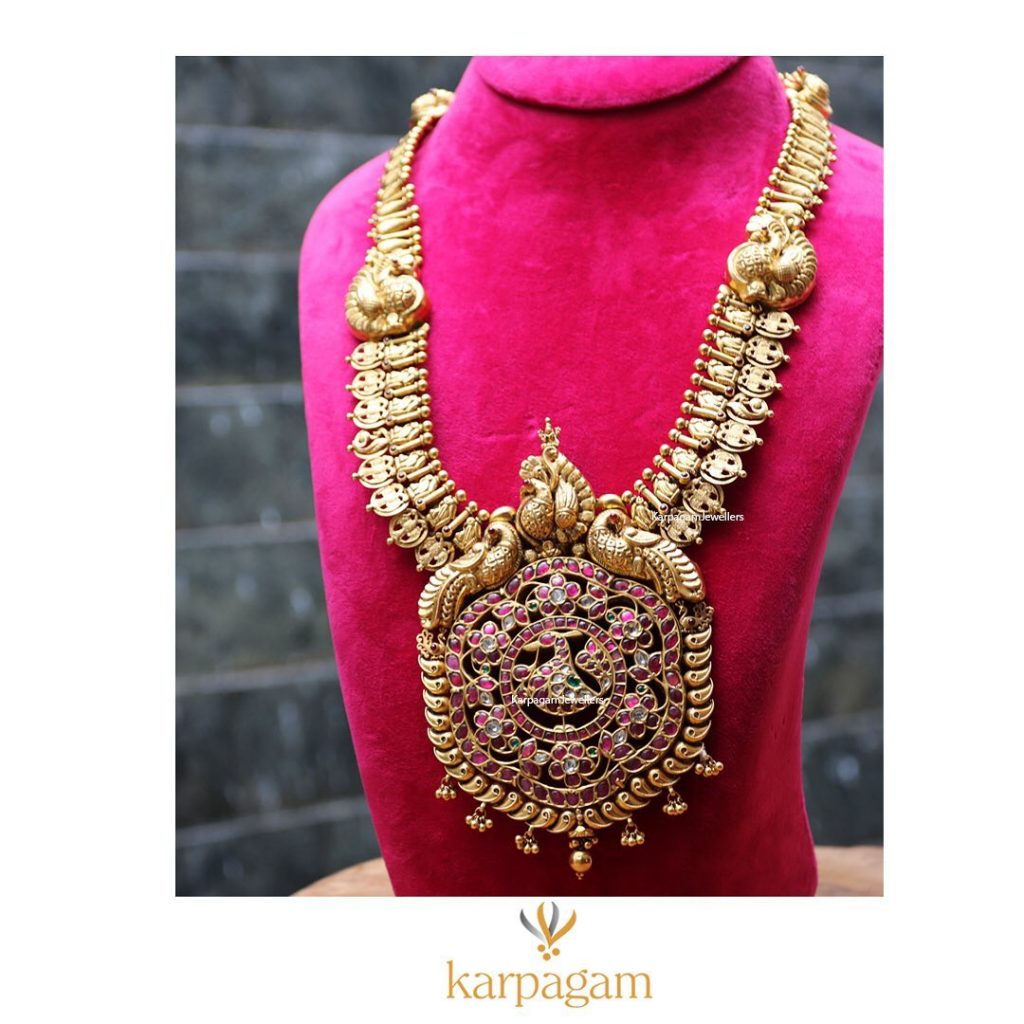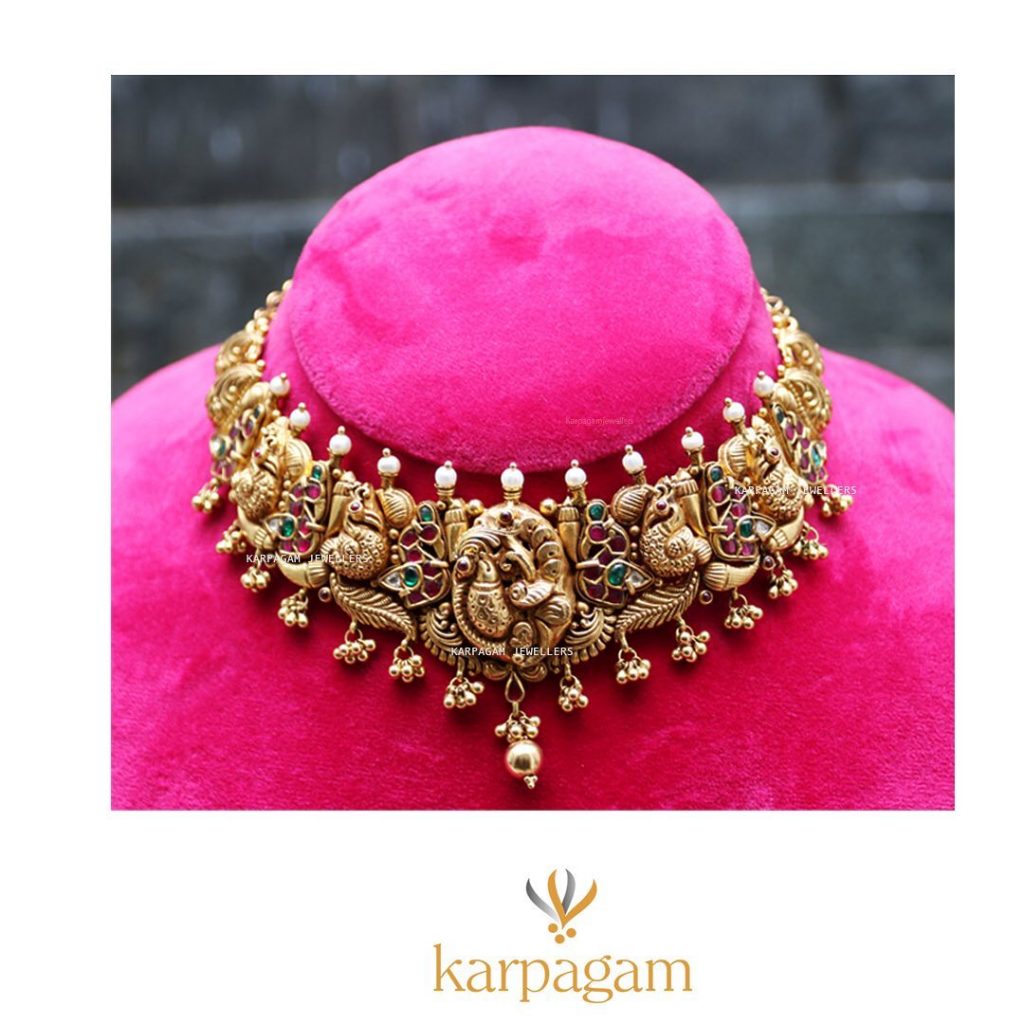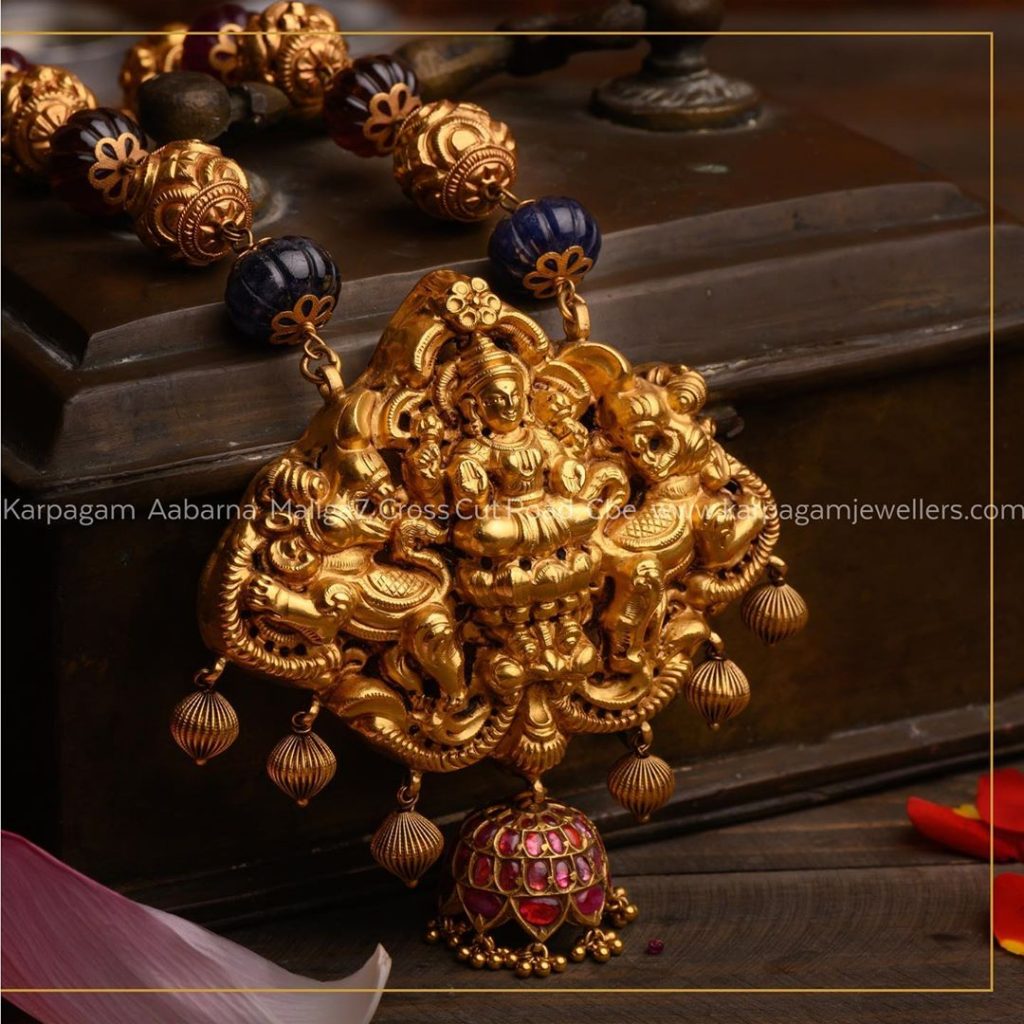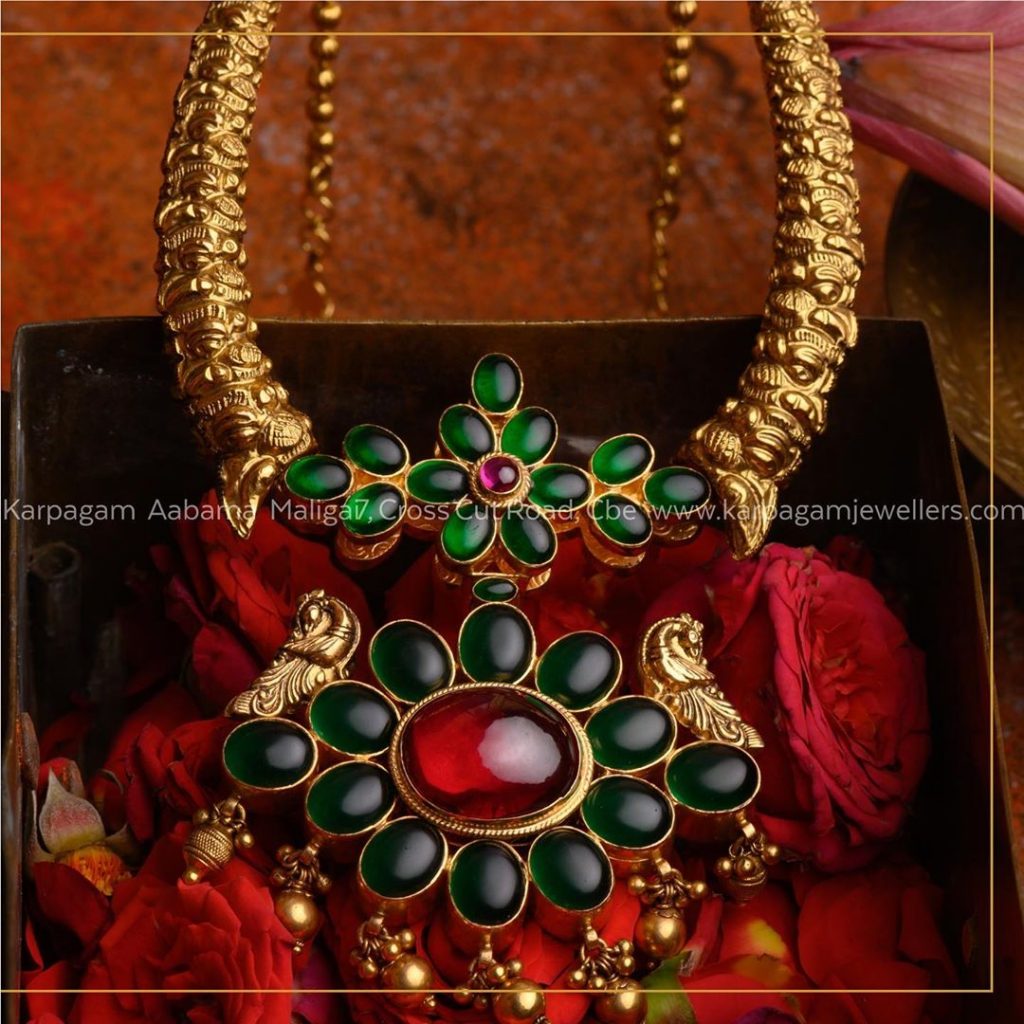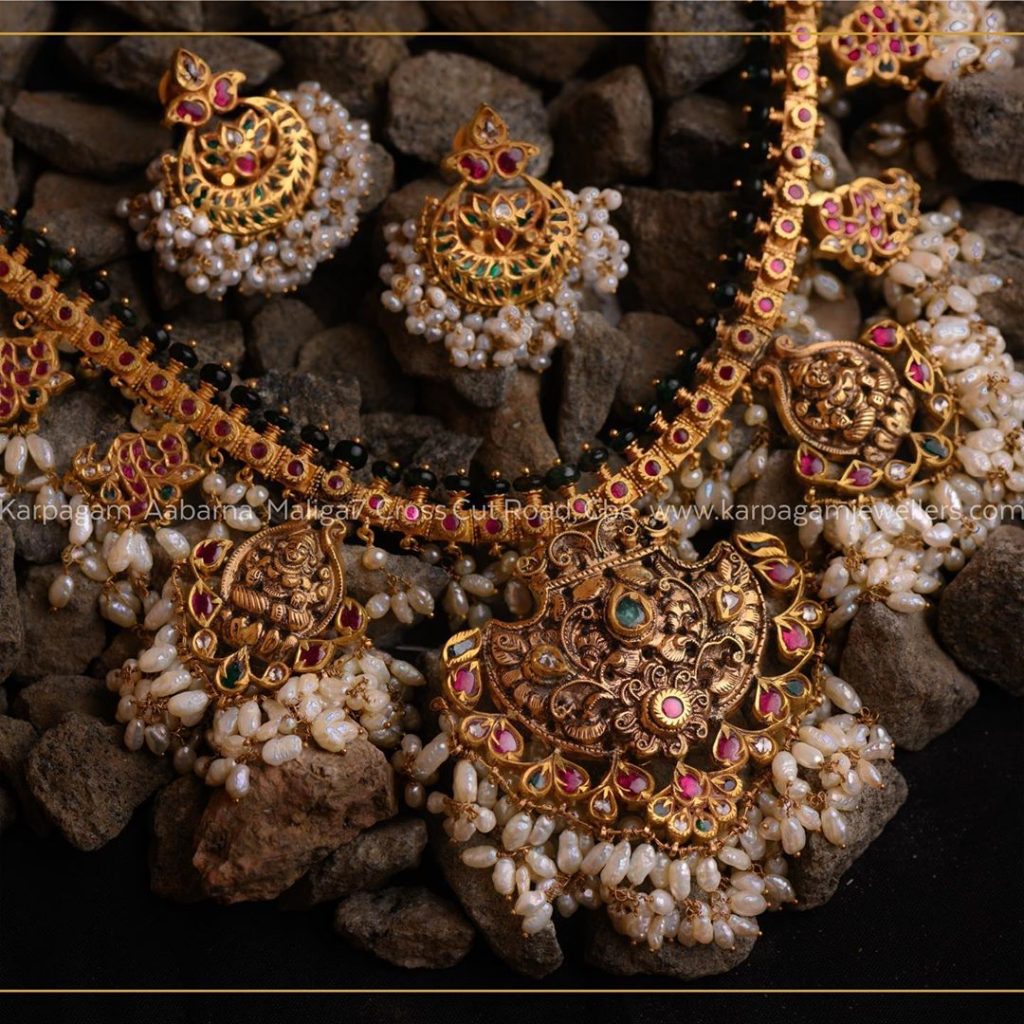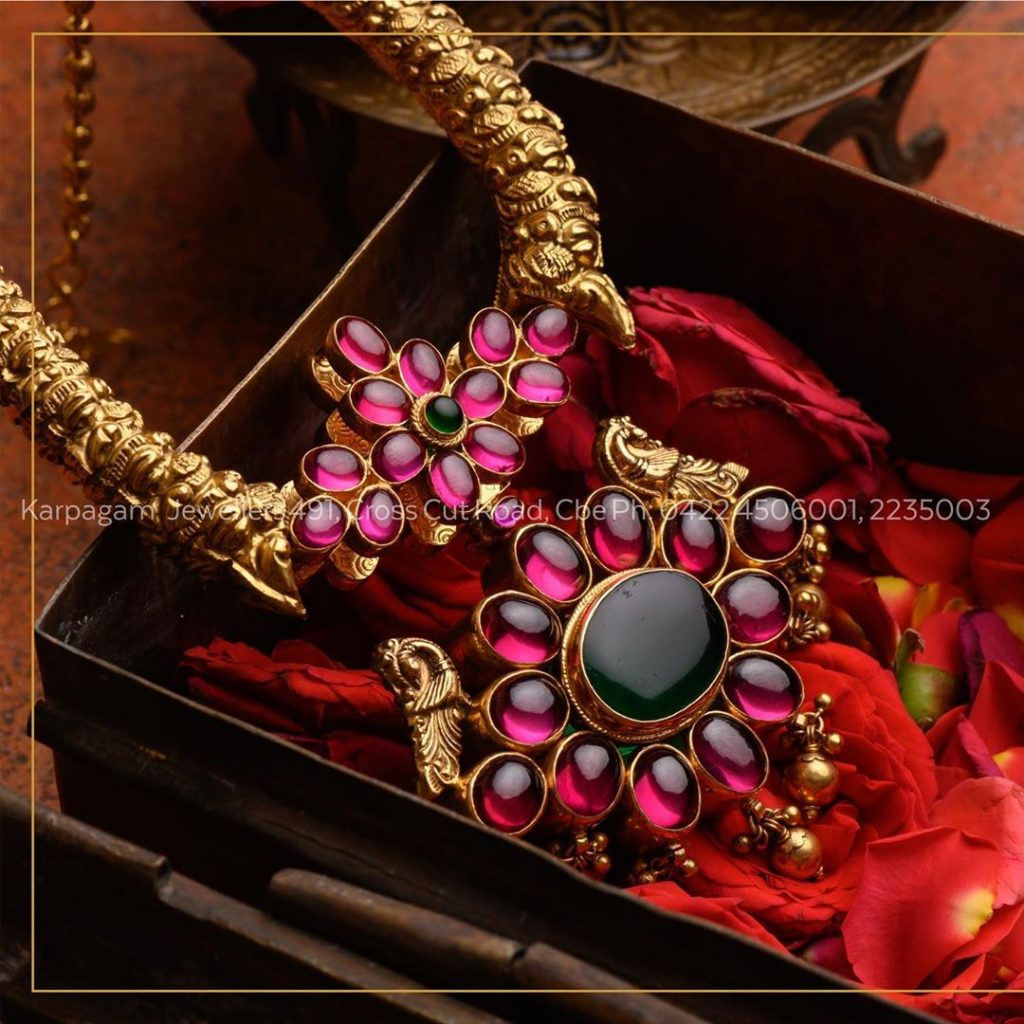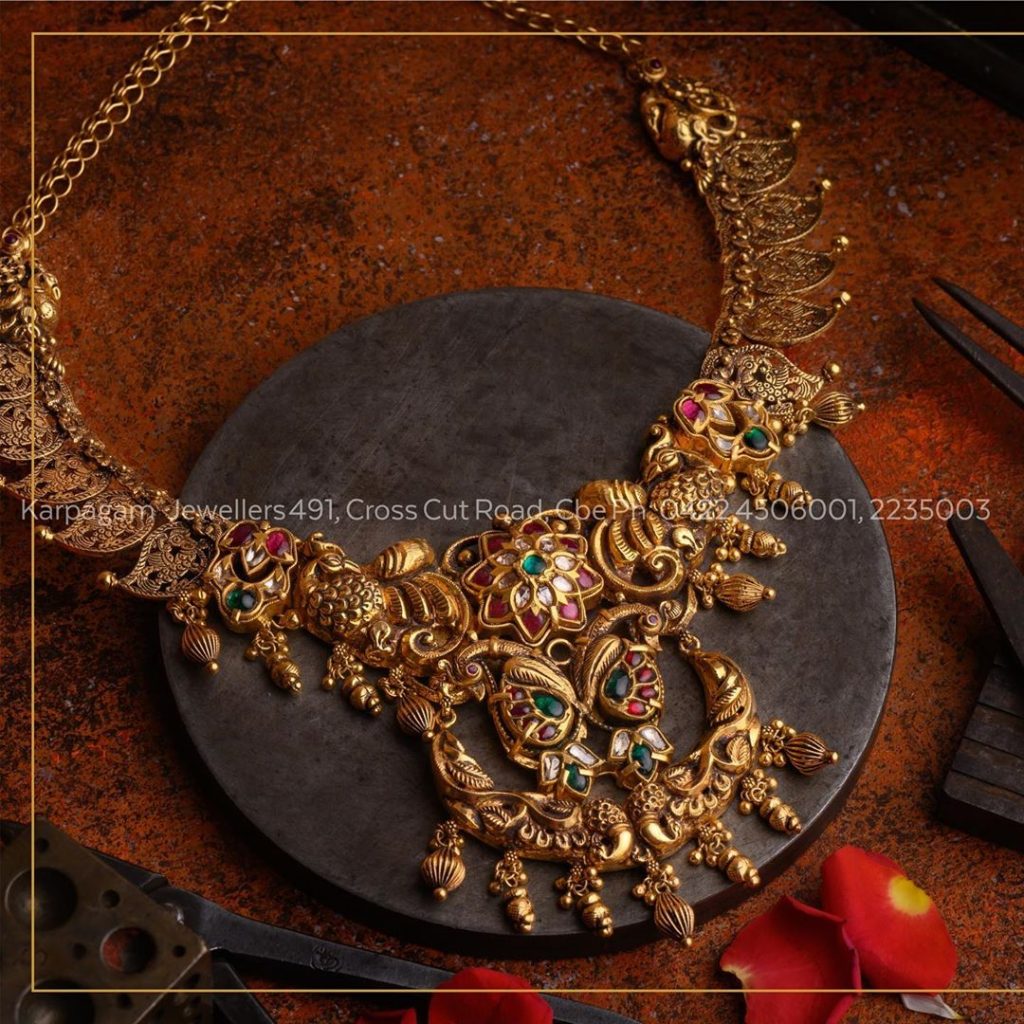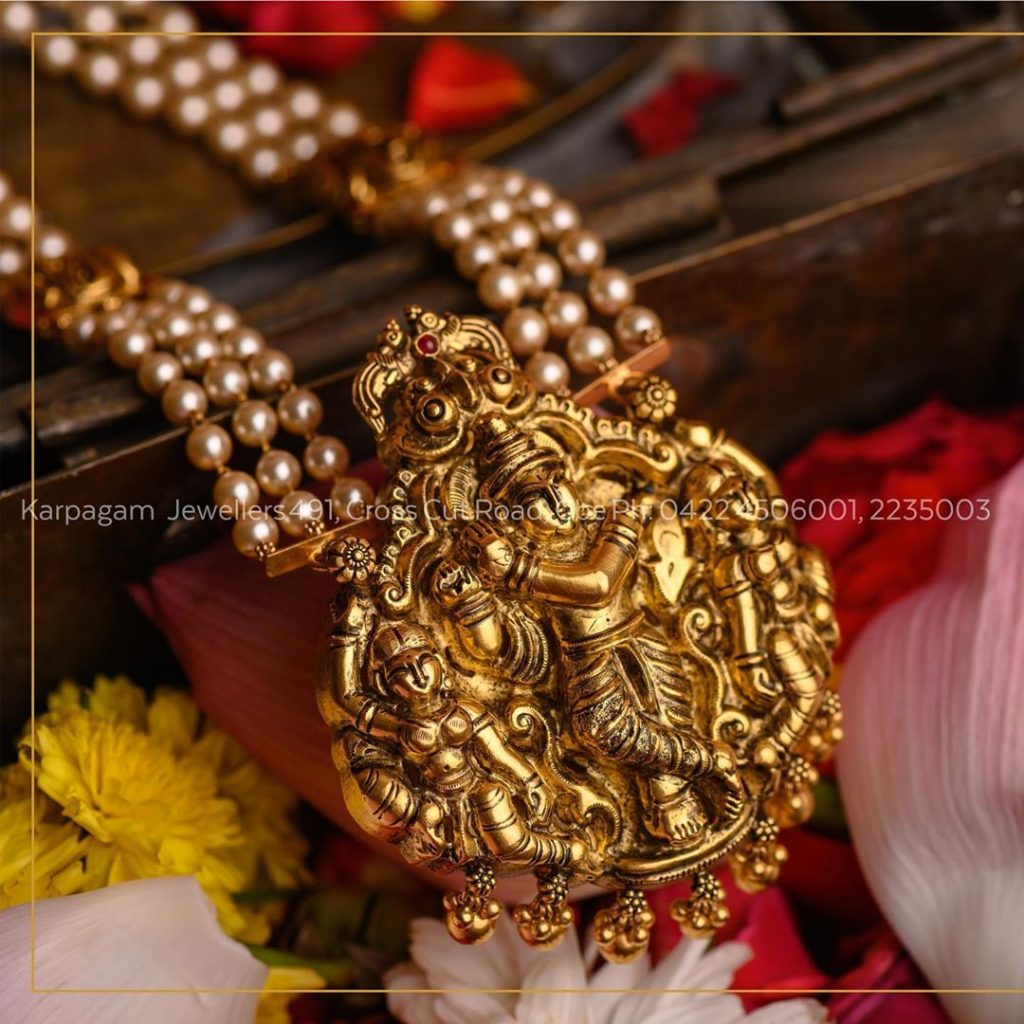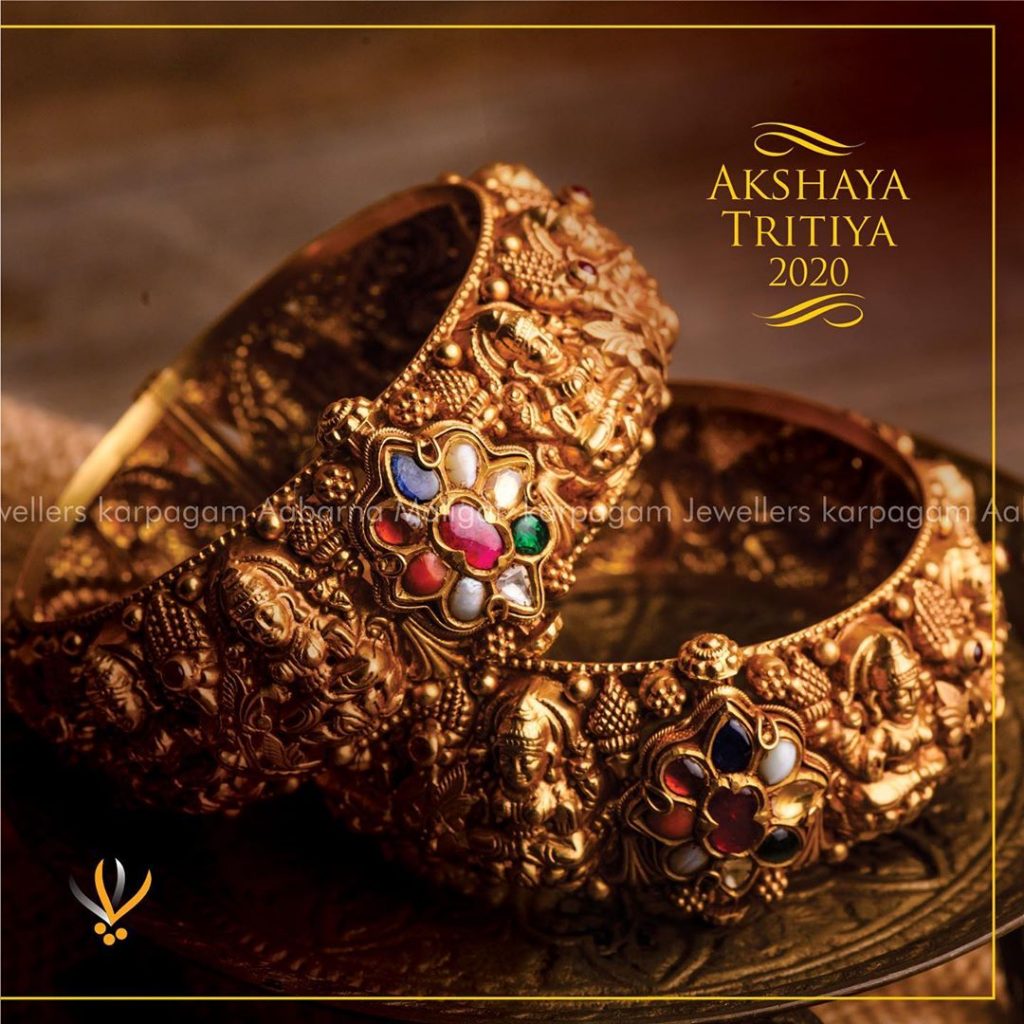 Click here to shop for any of the above traditional gold jewellery design.
Also Read:
Trending Gold Jewellery Designs 2020
21 Traditional Gold Jewelry Set Designs Marriage/