Who can deny their love for diamonds?? Women absolutely feel week for the amazing diamond jewelry pieces. Now imagine what would be the craze for the detachable diamond jewellery that can be use in so many different ways. One can create so many different diamond jewelry looks with a single jewelry, isn't that great?? Women love to invest in these types of jewellery as they get at least two or three different designs at the price of one. In this blog post we have featured some of the best detachable diamond jewellery designs and have also shown how they can be detached to create so many other designs.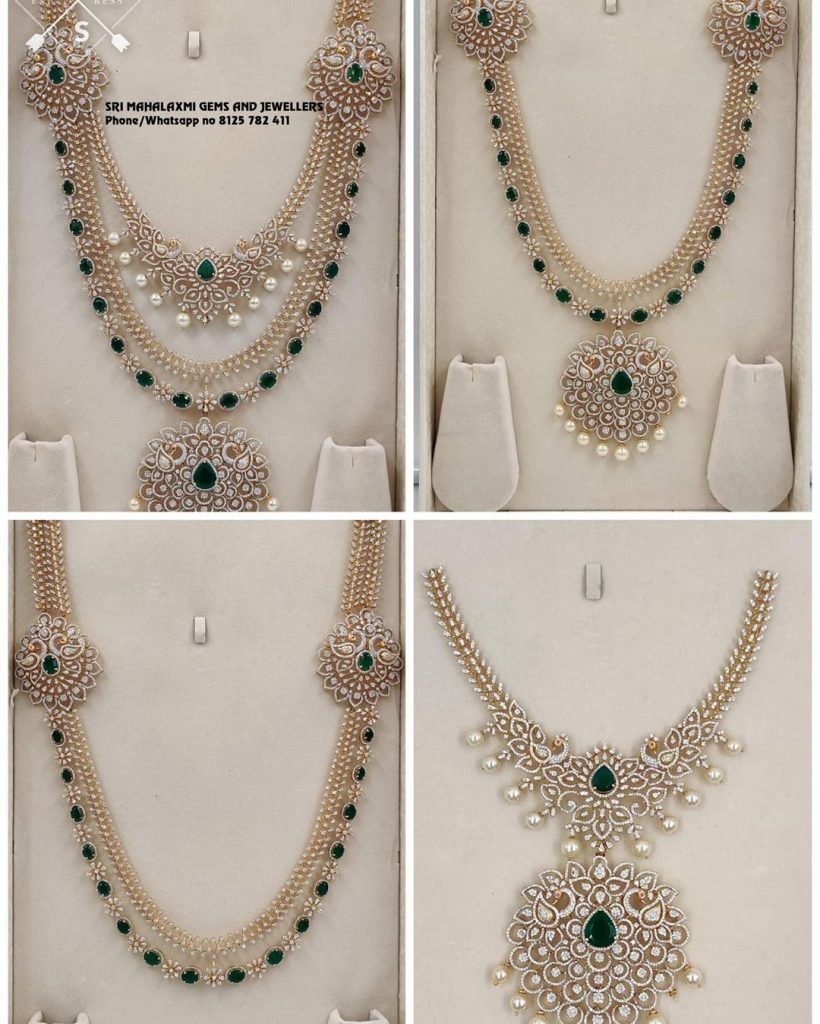 These neckpieces are very versatile in nature. Depending on the occasion, you can create heavy or light look with these jewelry pieces. Neckpieces usually comes in layered versions that can be easily detached and can be worn as a single, double or triple layer. Each layer has a beautiful design. A lot of creativity is kept in mind while designing these type of diamond jewellery.
If you are thinking of shopping something very special on this Diwali or if you want to give a very thoughtful gift to your wife then detachable diamond jewellery is certainly a very good option. Check out some of the best designs of this type of jewelry below to get a better idea how it all looks like. All the below featured designs are by the brand Sri Mahalaxmi Gems & Jewellers.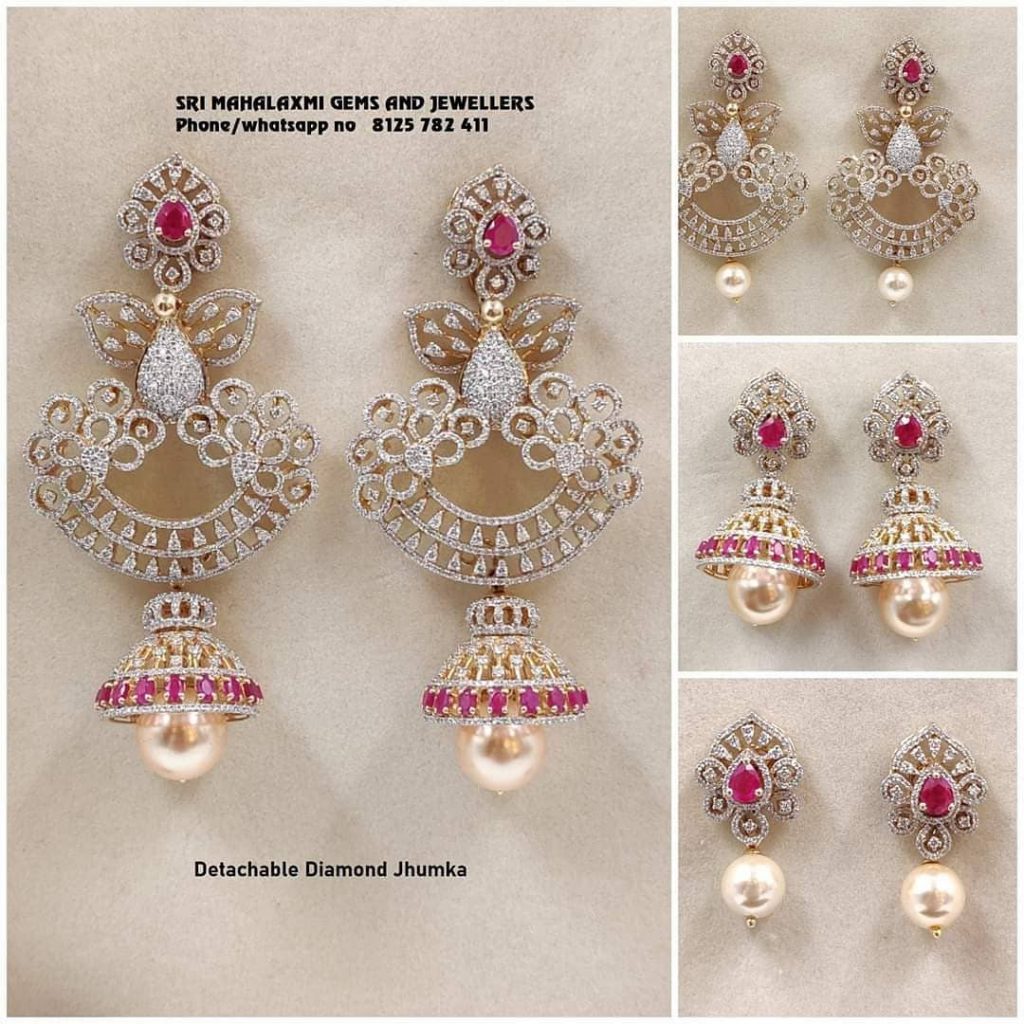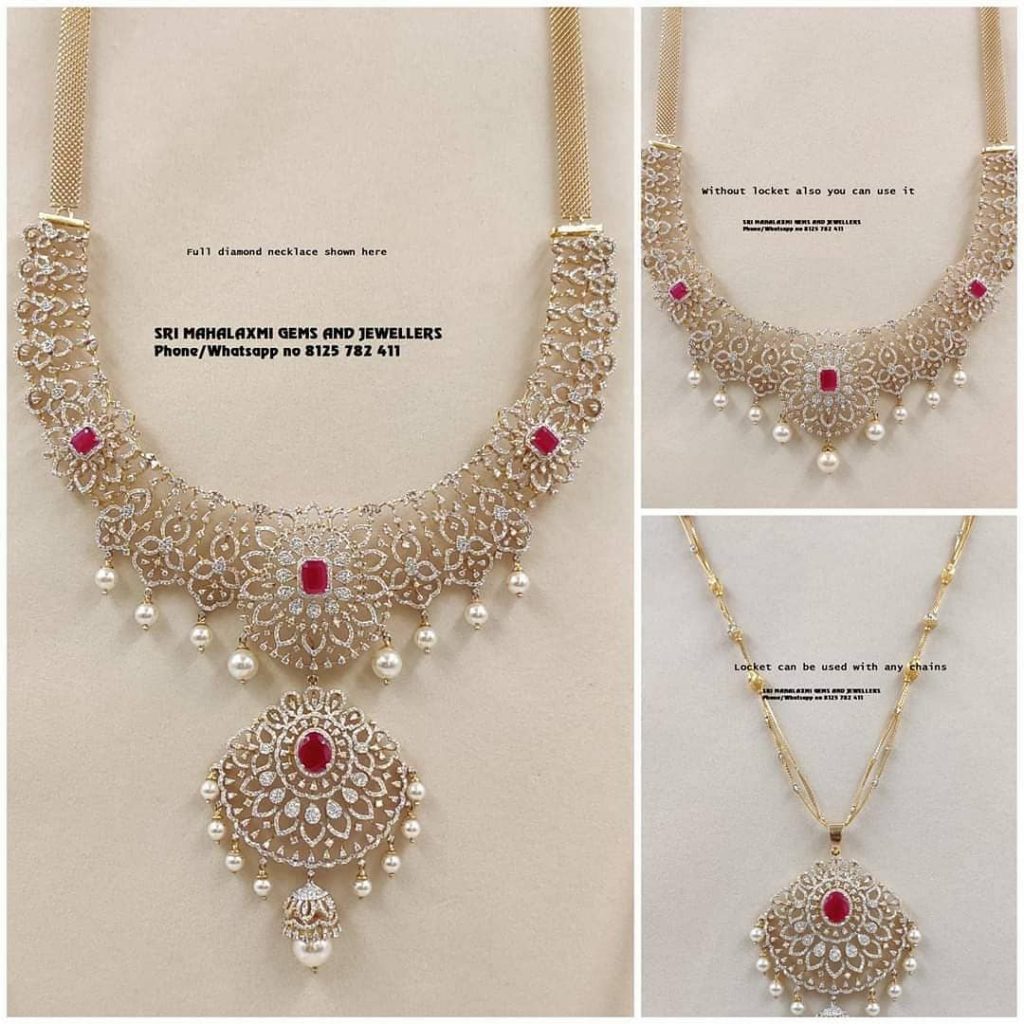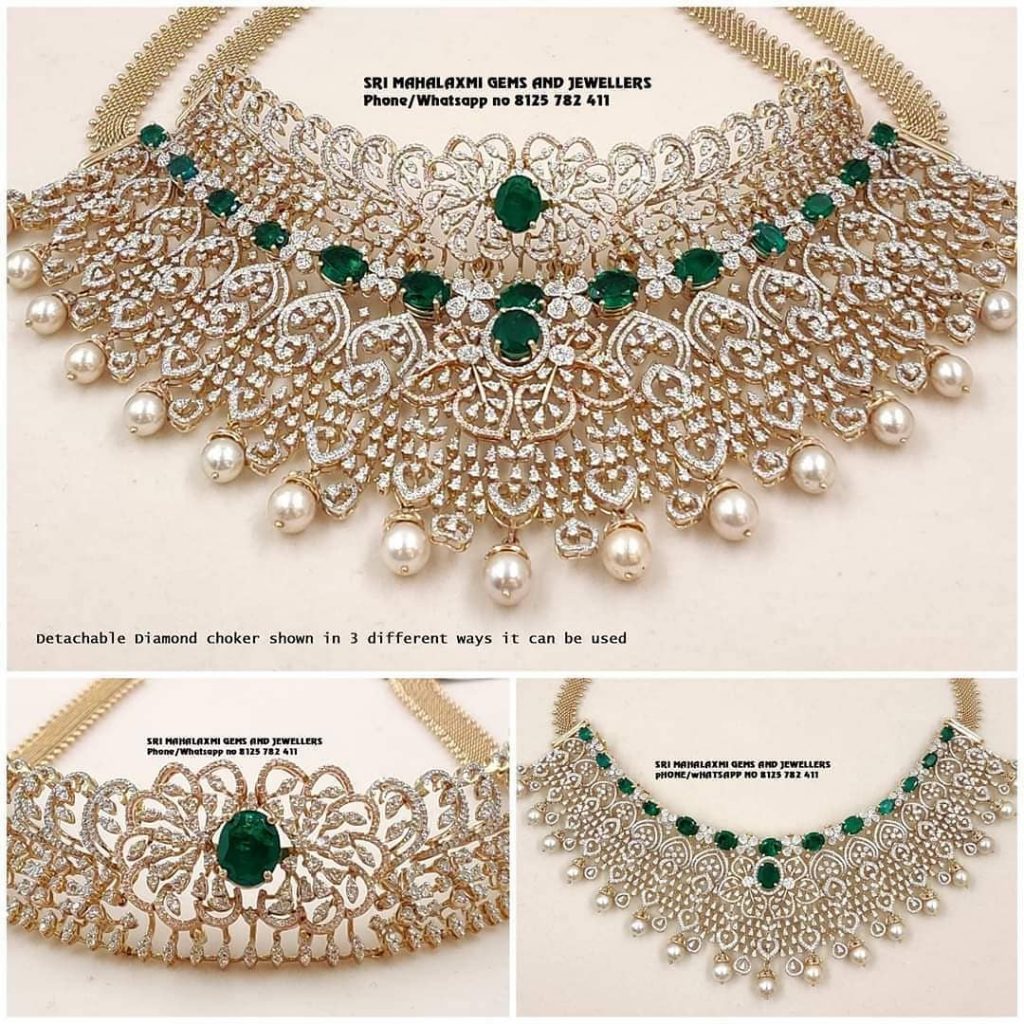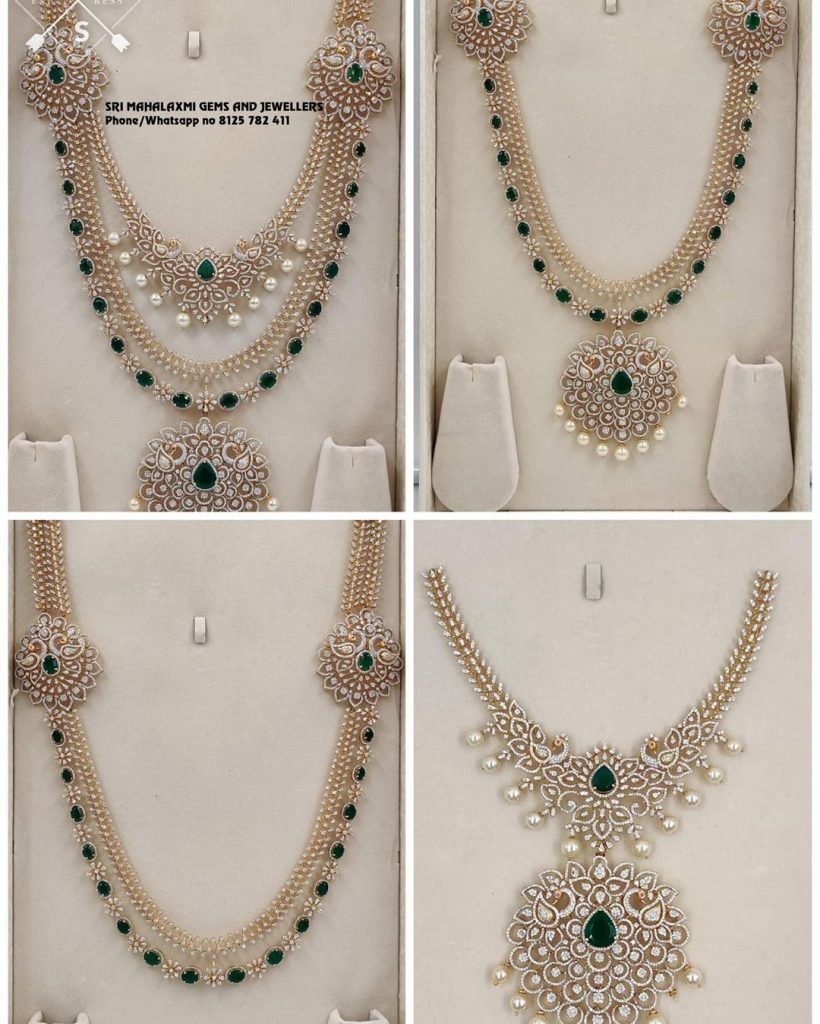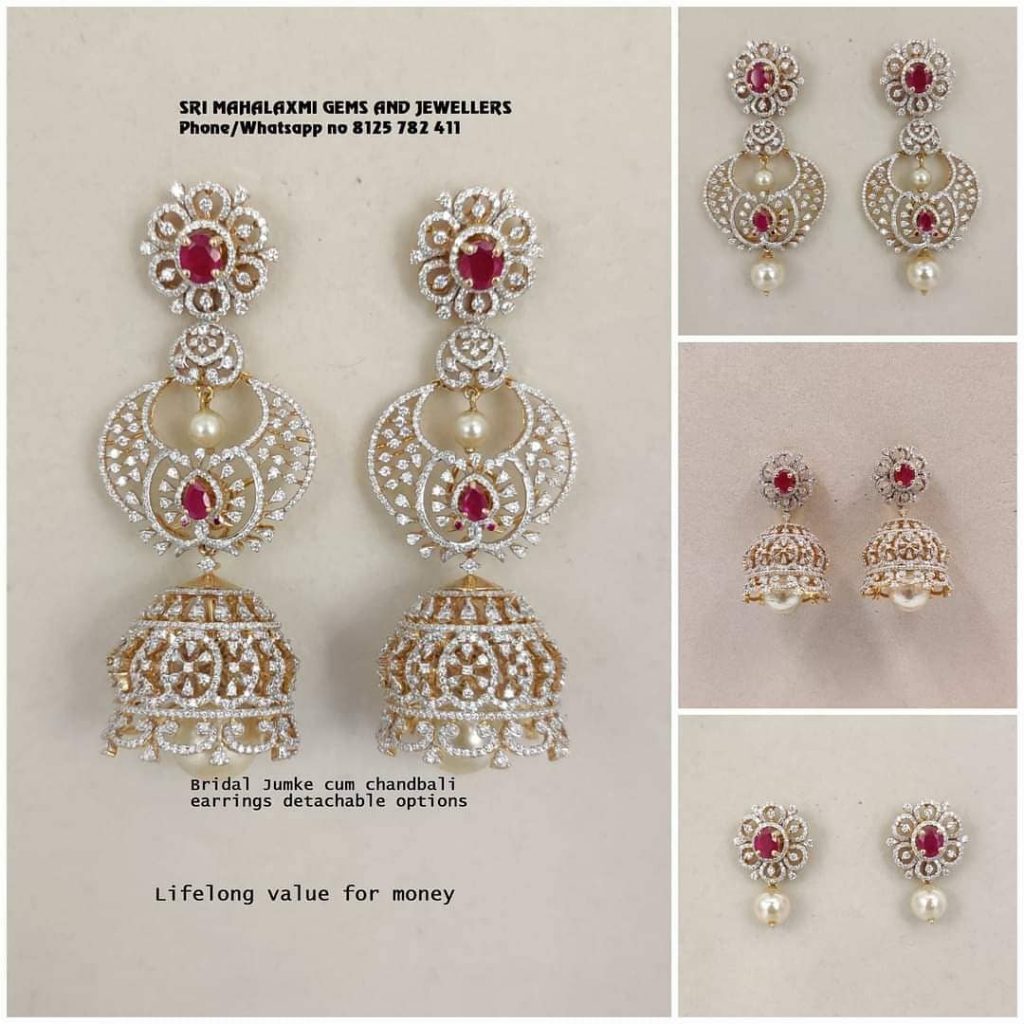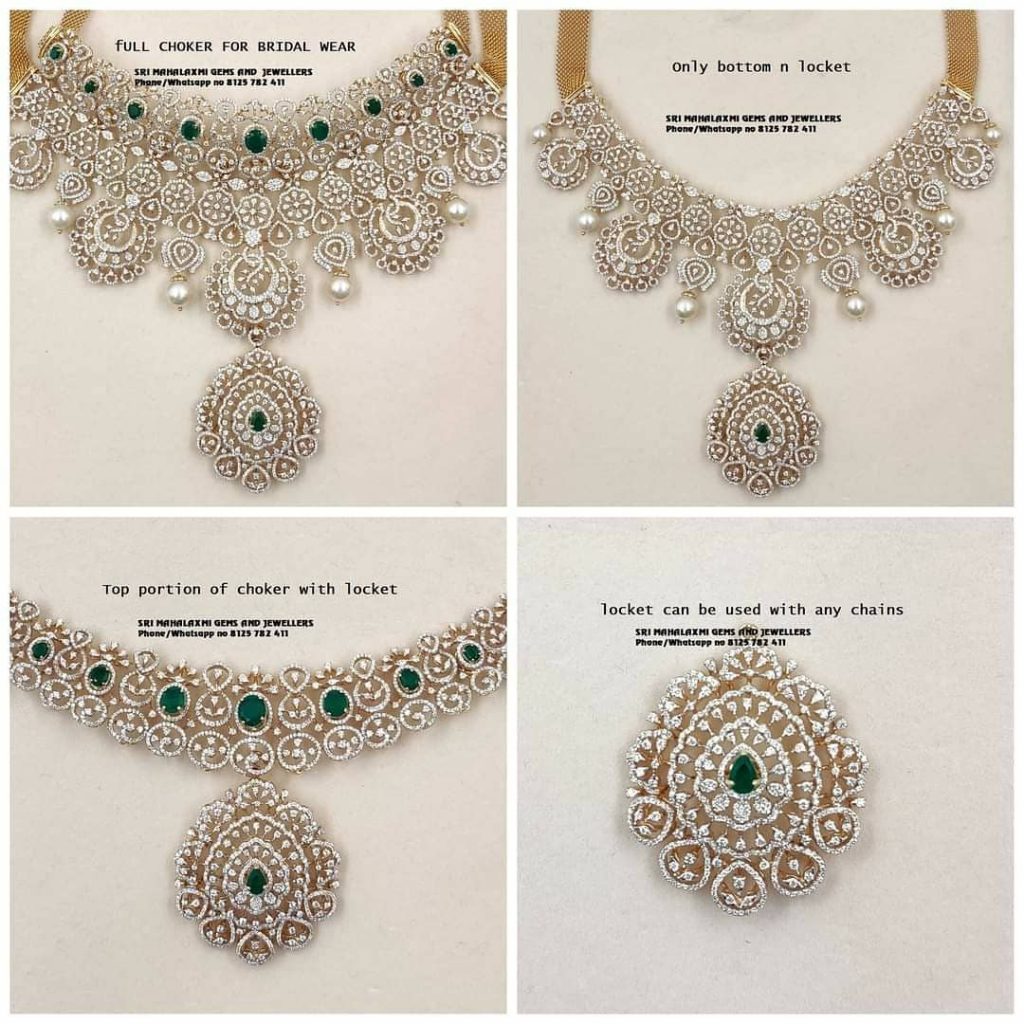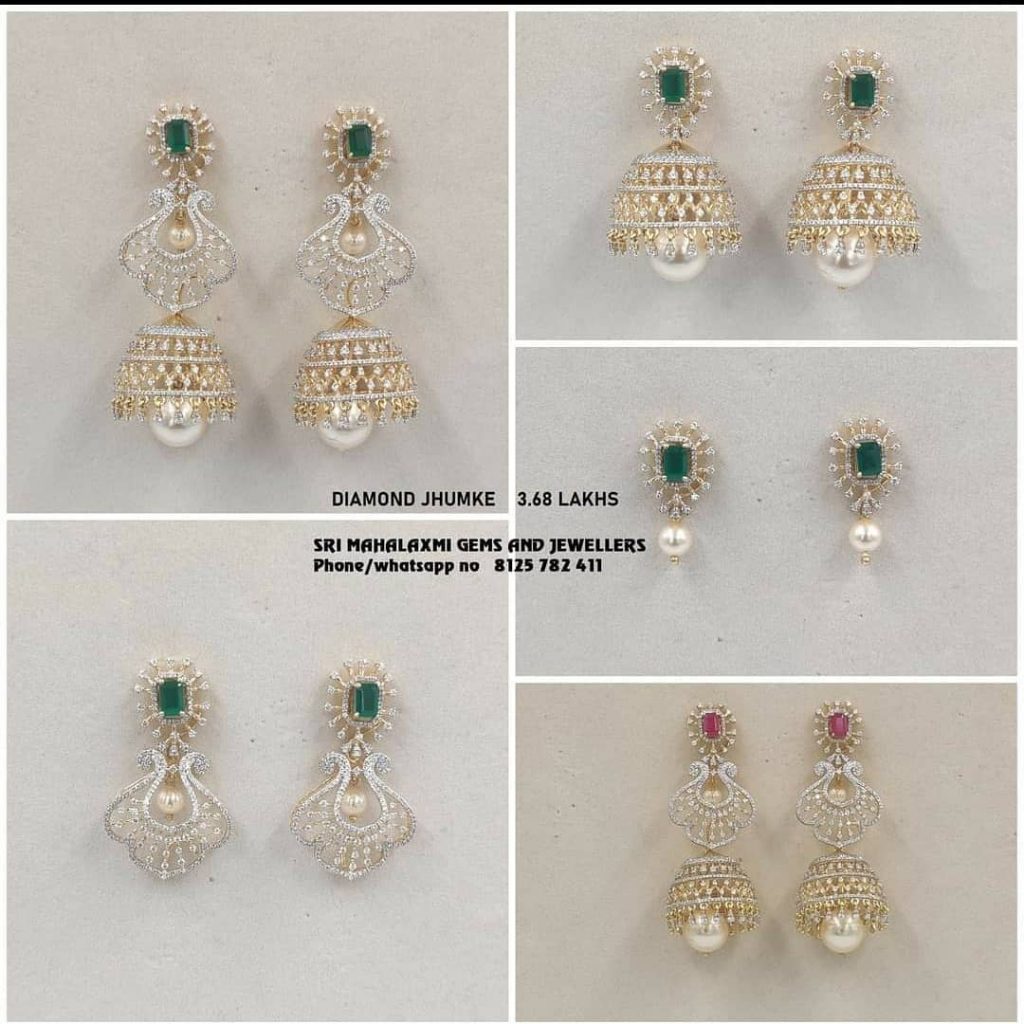 If you want to purchase any of the above featured design or to check more such stunning jewelry pieces then click here to buy!!
Also Read:
Statement Diamond Necklace Designs
Out Of The Box Diamond Earrings Designs!!