There is nothing as beautiful as a perfectly styled saree look with jewellery. Most women prefer wearing sarees, no matter what season. They are always on a search of new styling tips and tricks to nail the look in the best way possible. With summer here, we are sure that all your handloom sarees are out! And let us make this official that a saree & silver jewellery combination is an evergreen hit!  In case you have doubts about that, in this blog post you will find some of the most stunning ways to rock a saree & silver jewellery combination.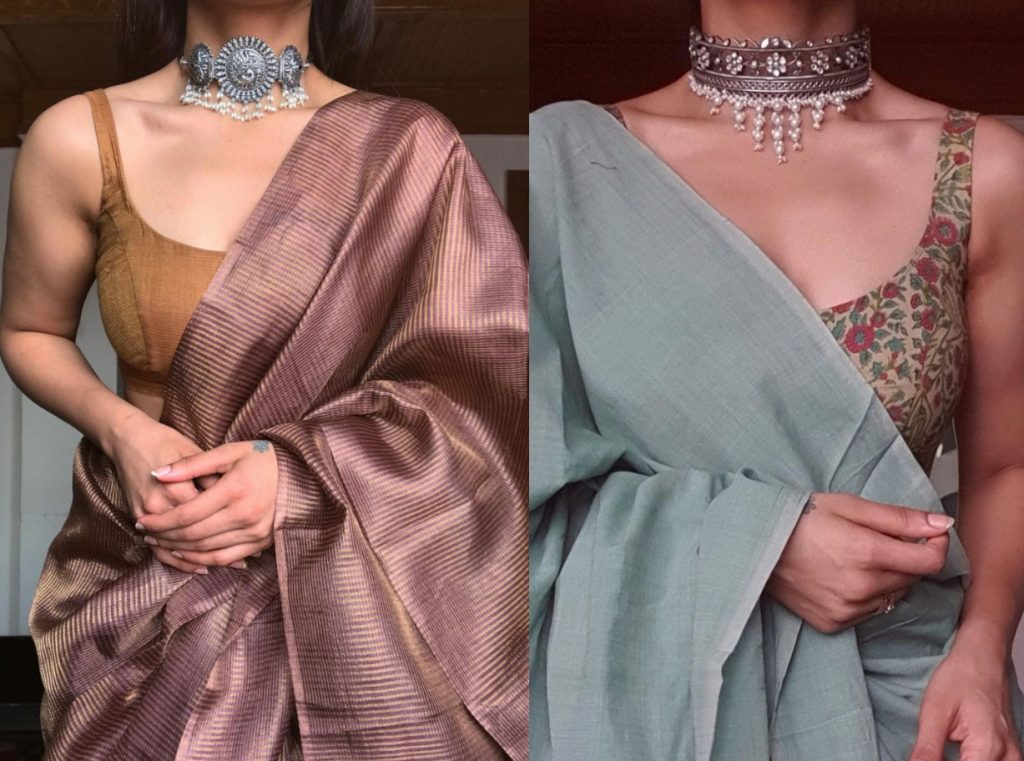 Silver jewellery has a beautiful charm of its own. The stunning neckpieces, long chain with huge pendant, choker with pearl hangings, or multi-layered silver beads – there is so much to explore! Undeniably a saree & silver jewellery combination is the trend that is never fading away.
There are numerous brands that have stunning and latest trending silver jewellery designs. But when it comes to picking the most favorite for a saree & silver jewellery combination then it has to be silver jewellery by PraDe Jewels along with a saree styling combination by Margazhii.
This silver jewellery brand has amazing trendy silver jewellery designs that can be styled in the best way possible with a saree. In case you are confused about the type of silver necklace you should pick, then you can check out the images featured below for references!
Check them out –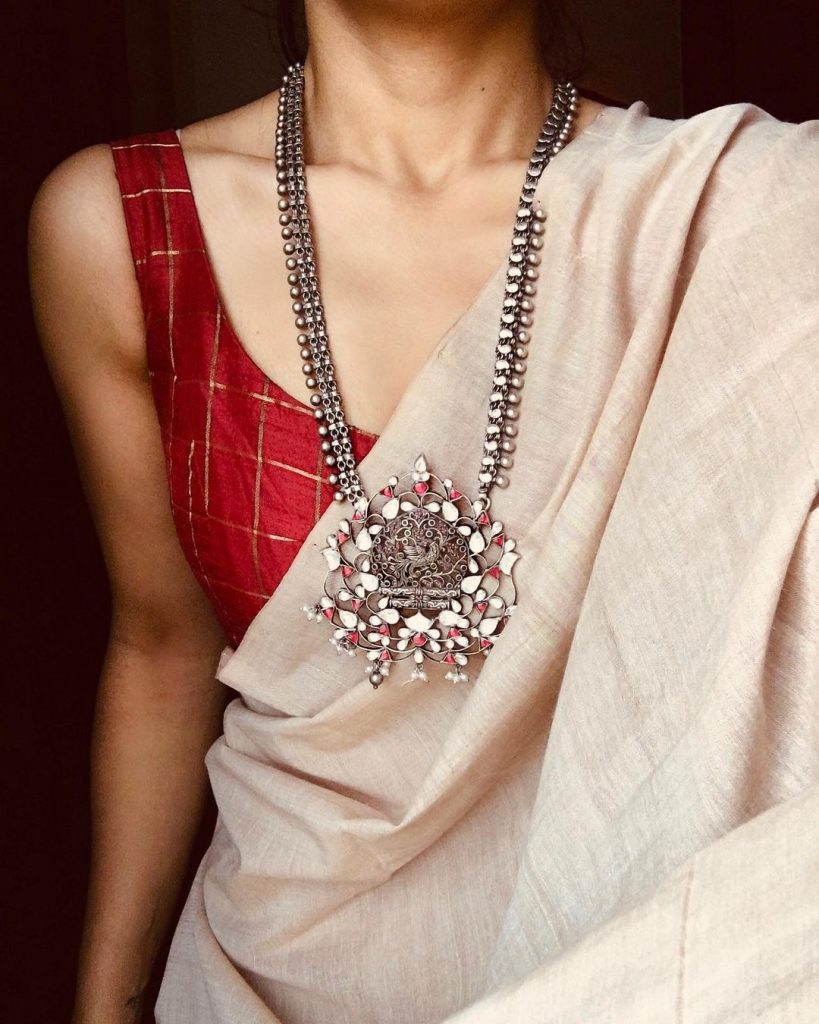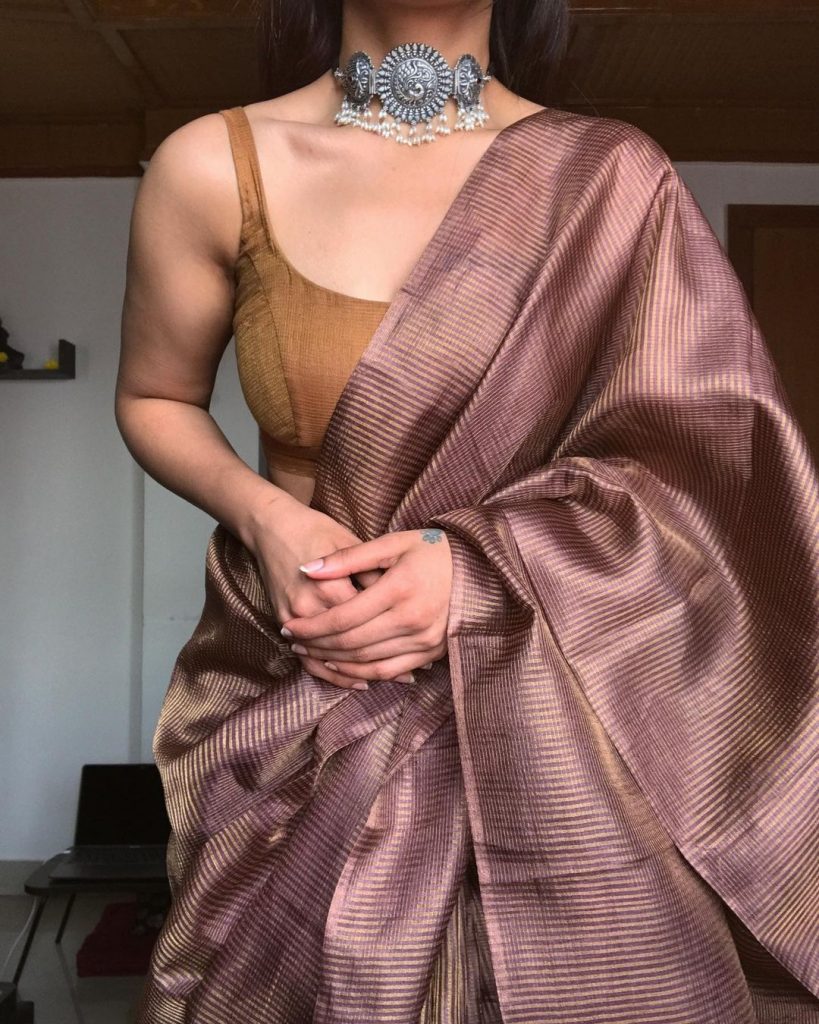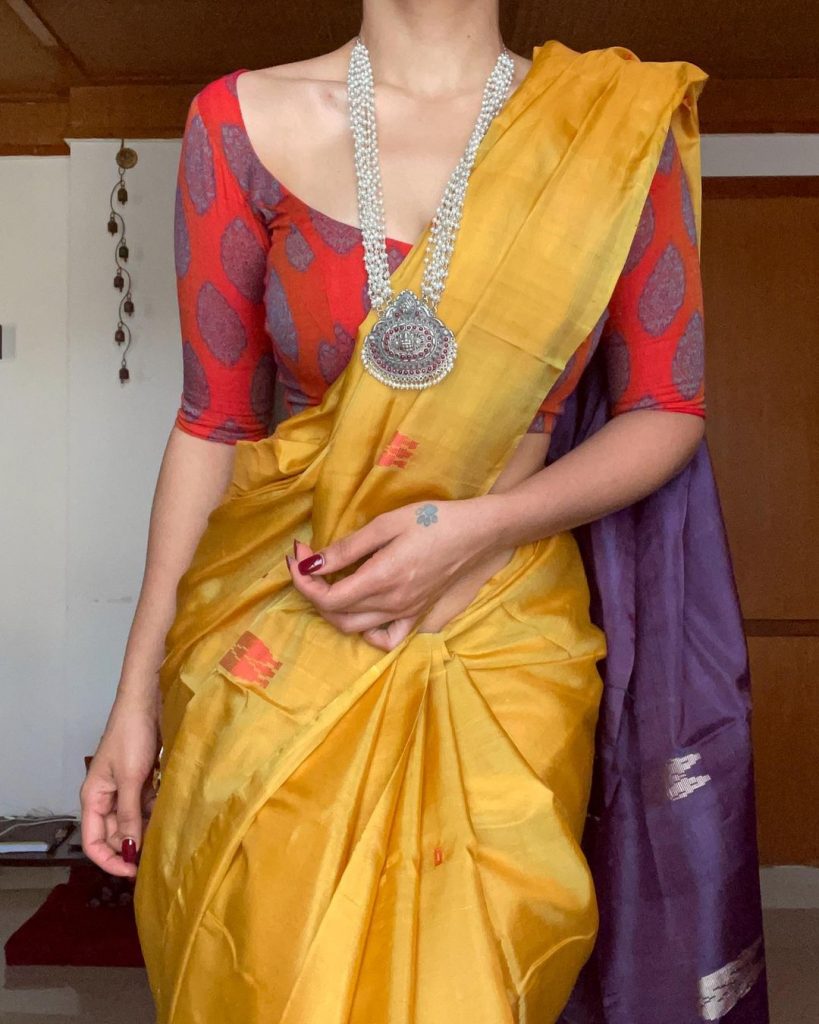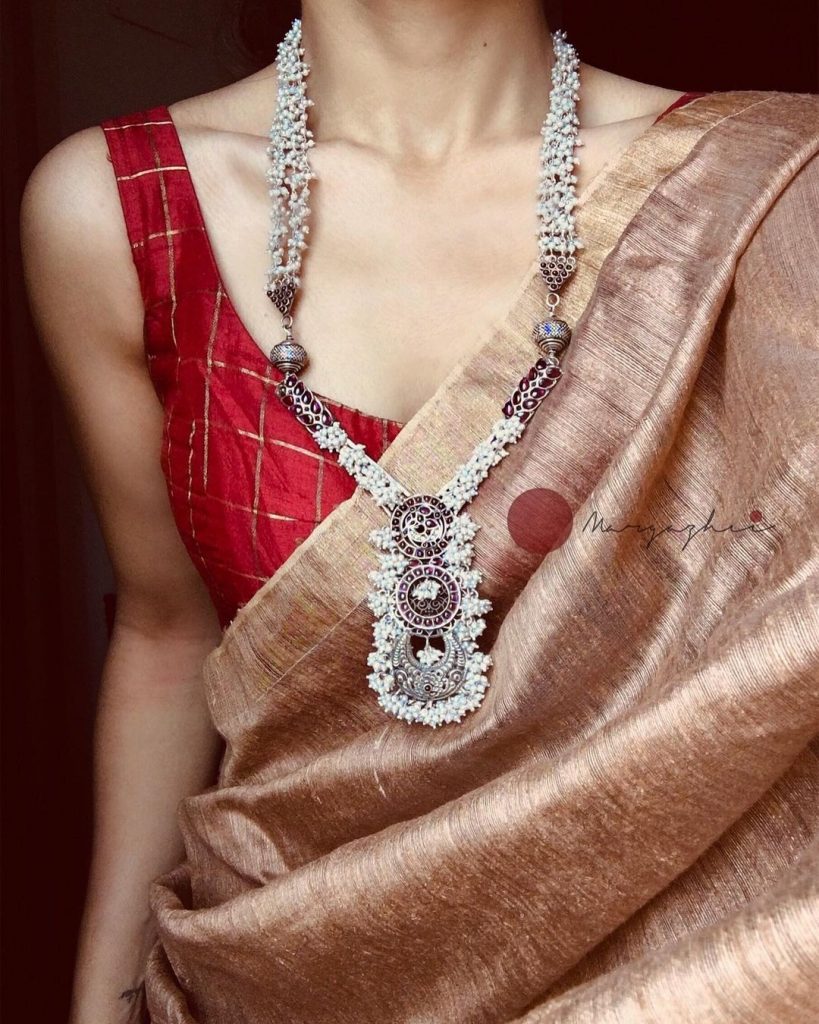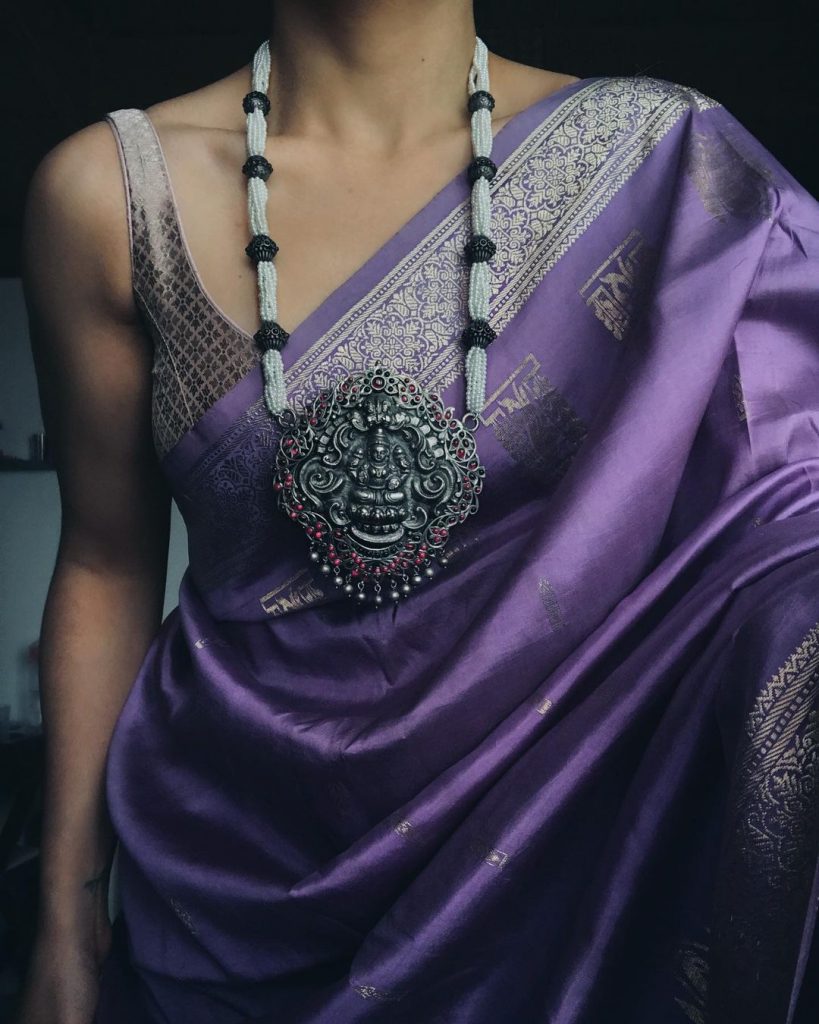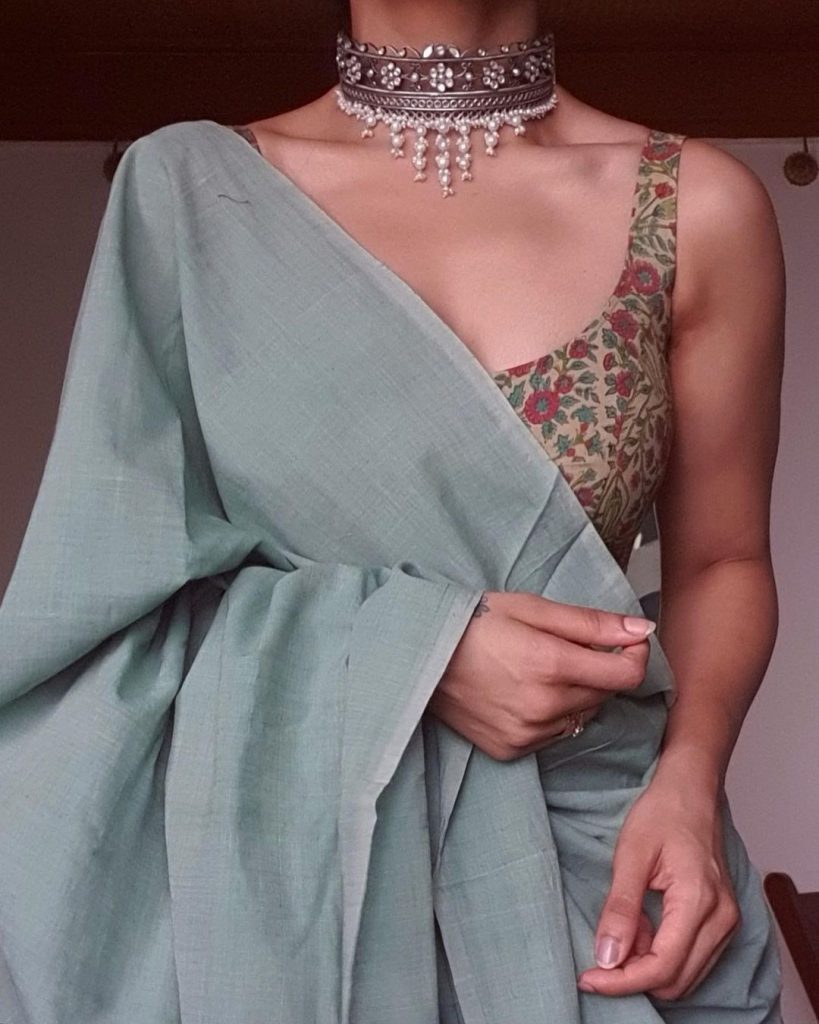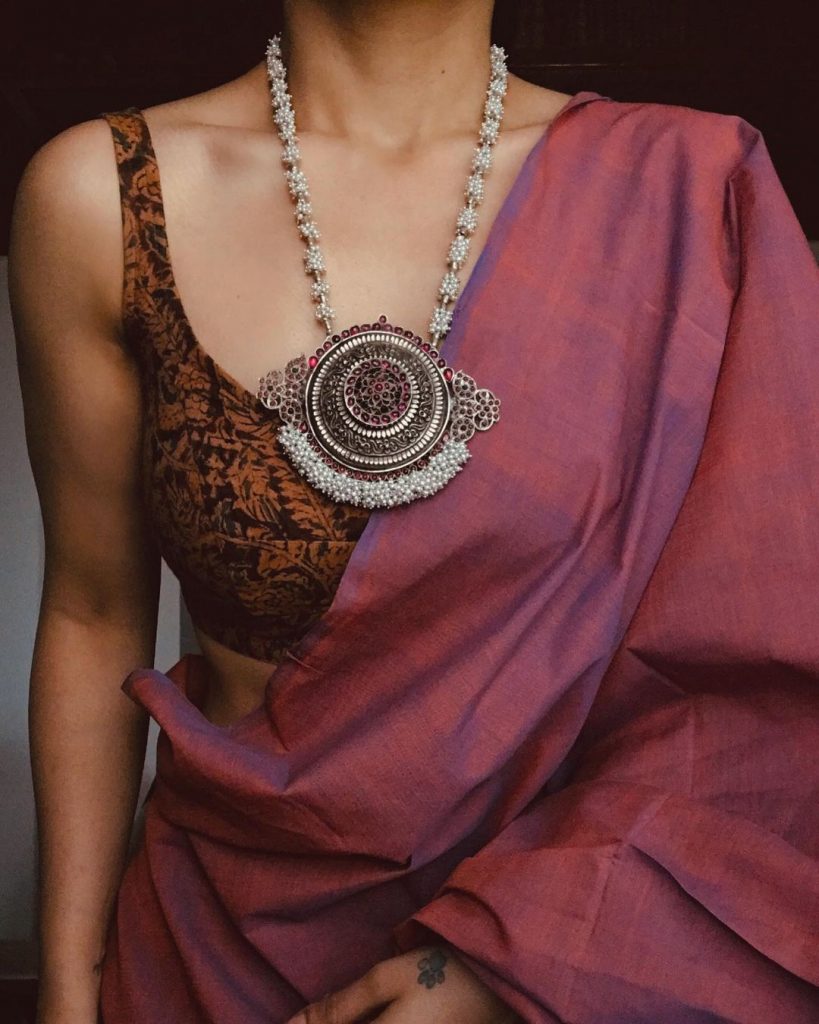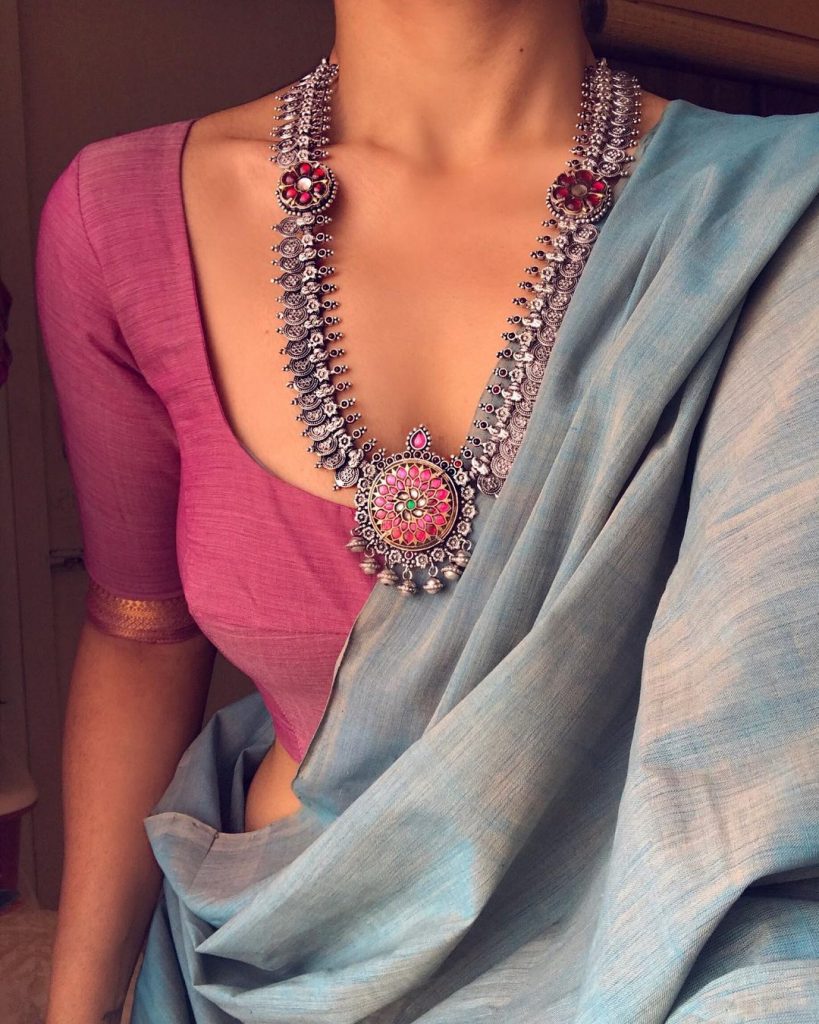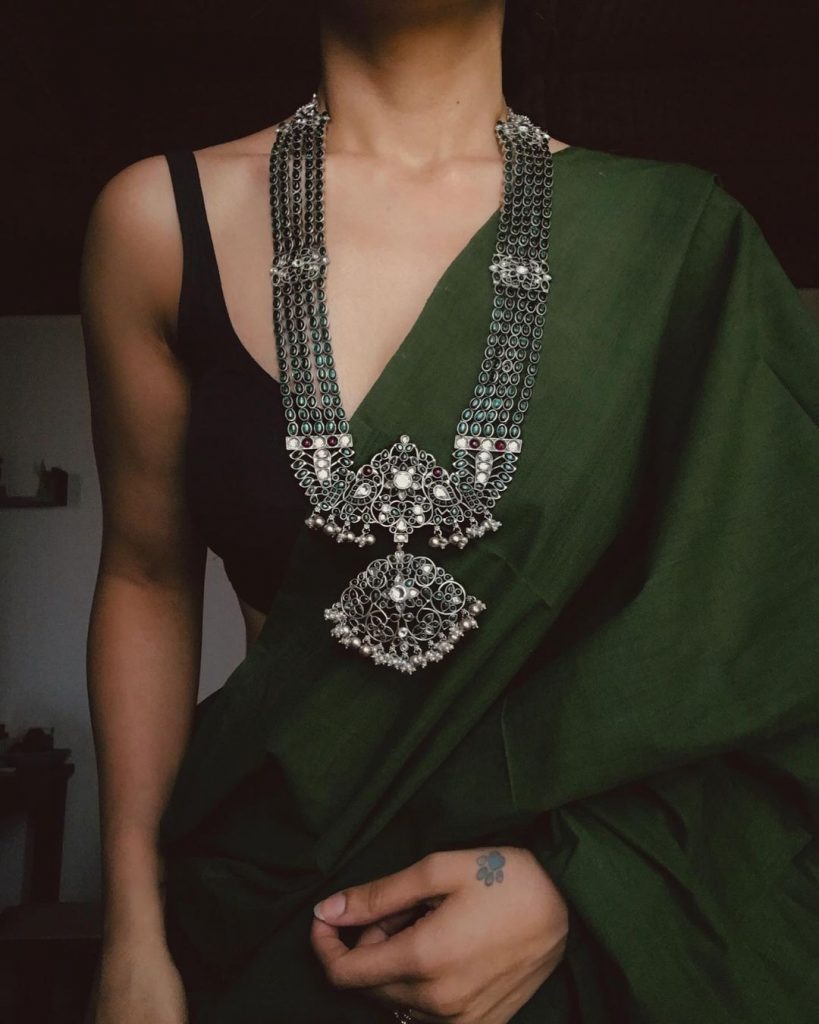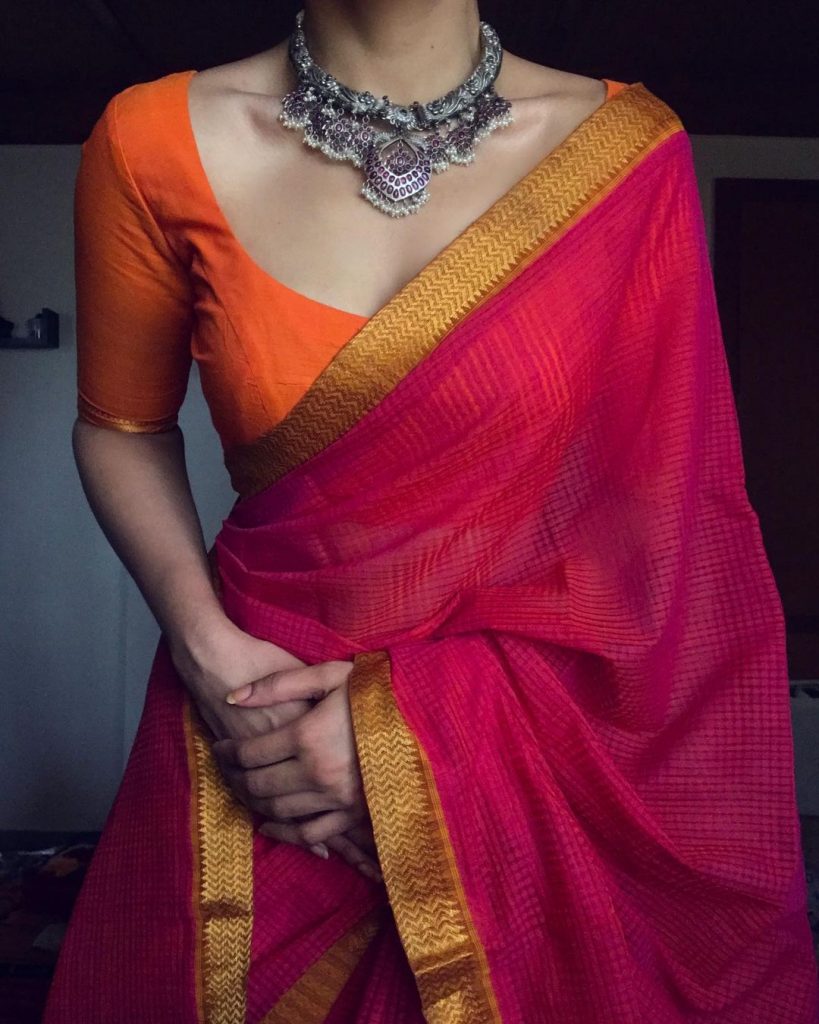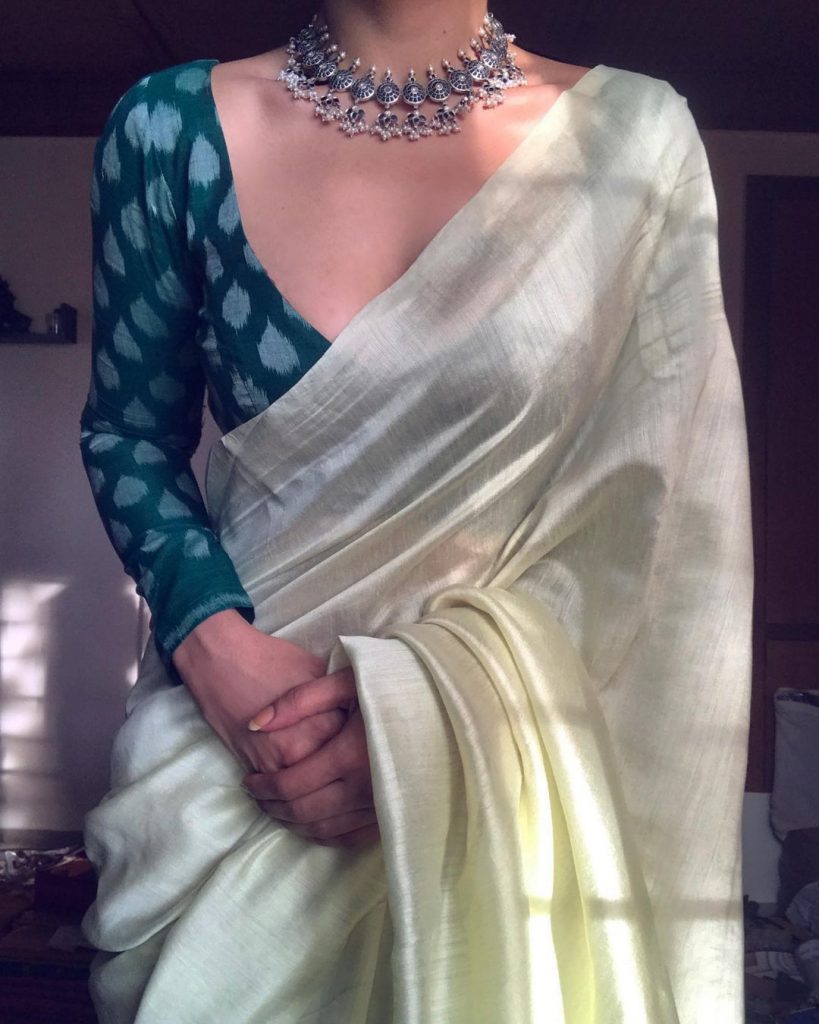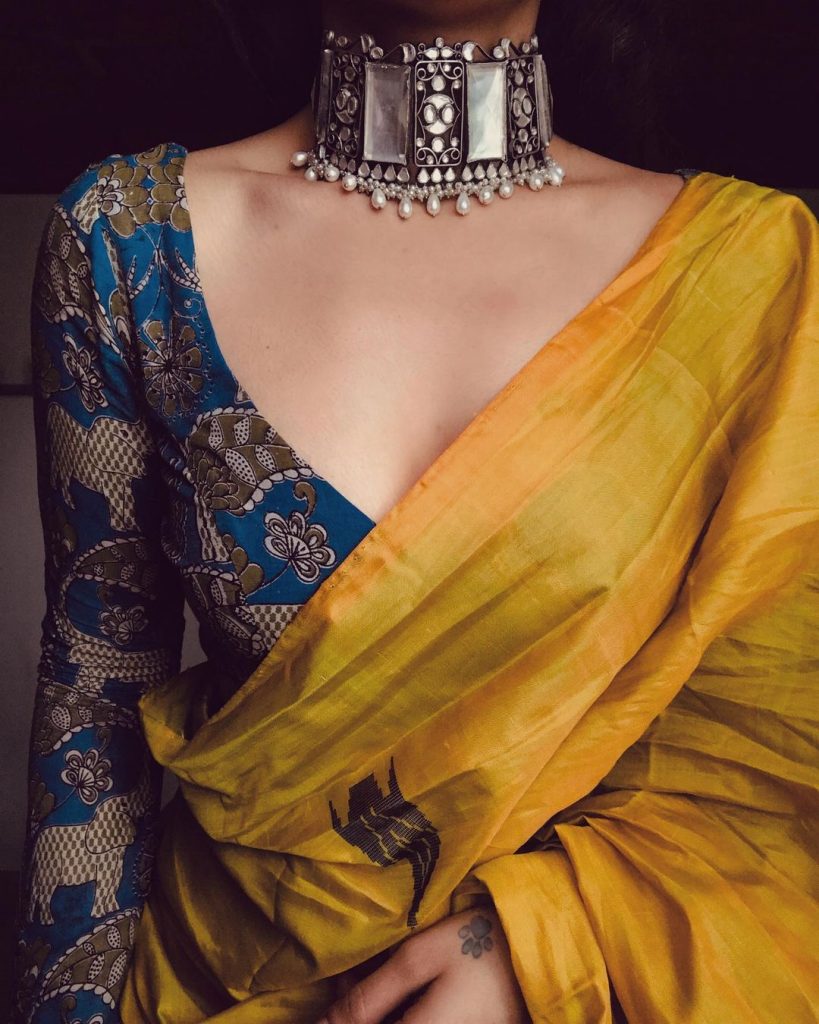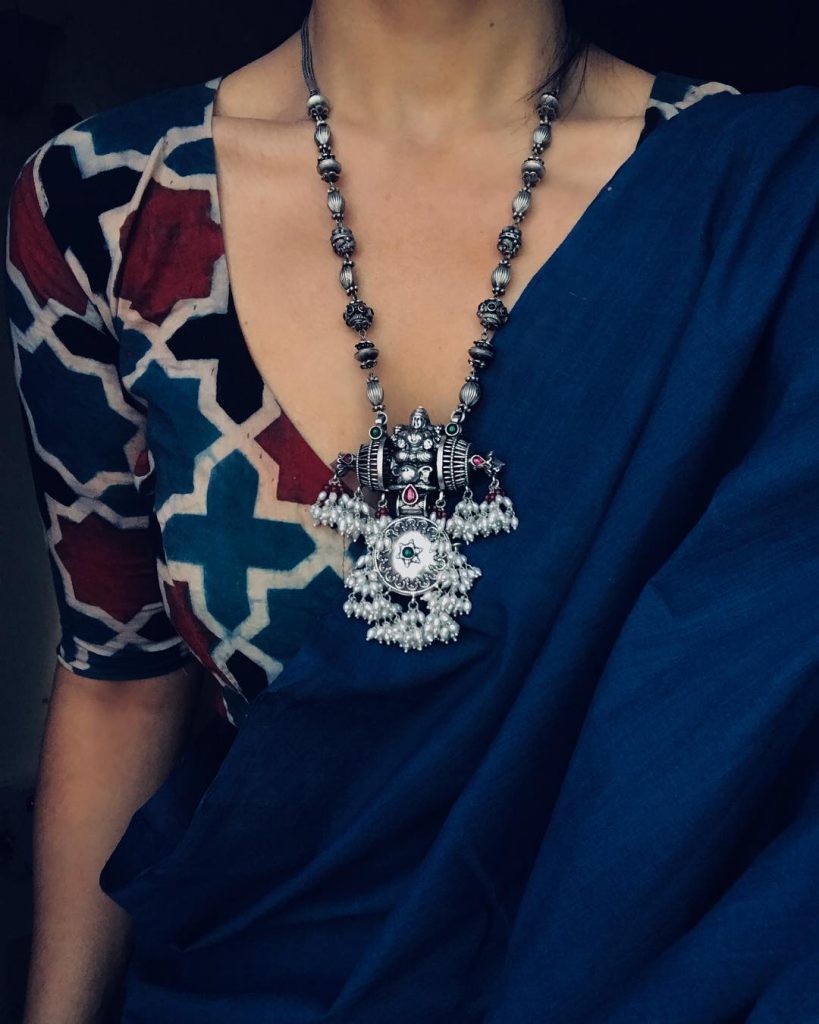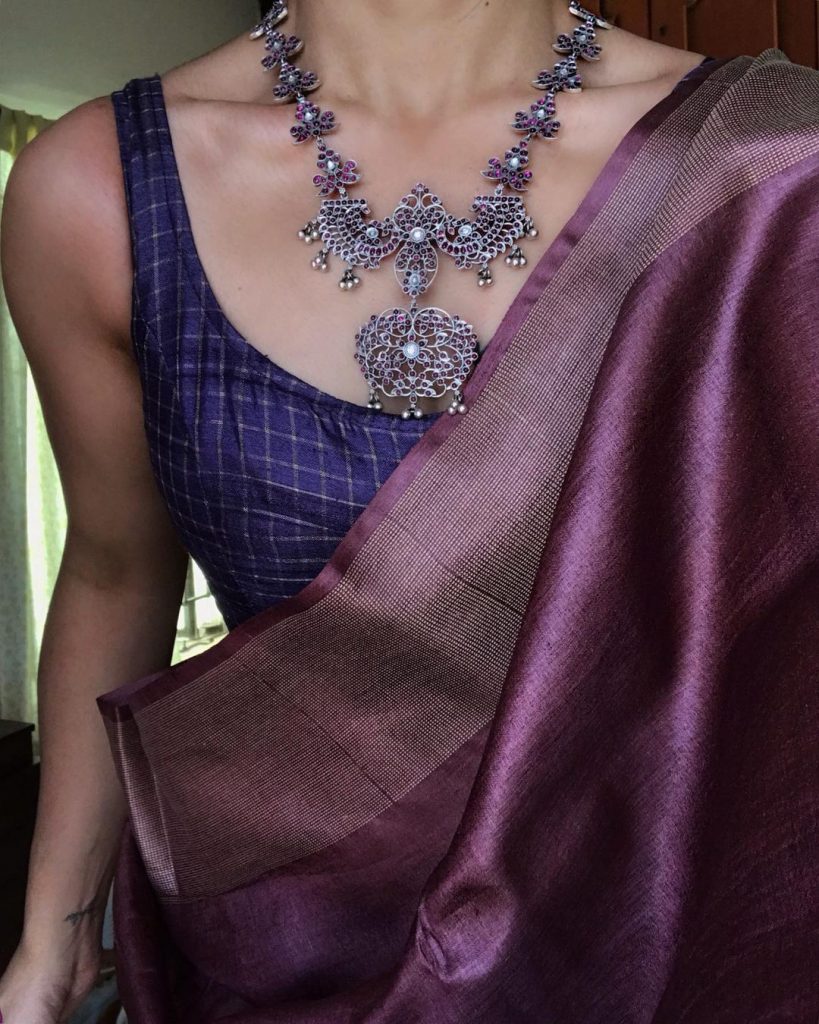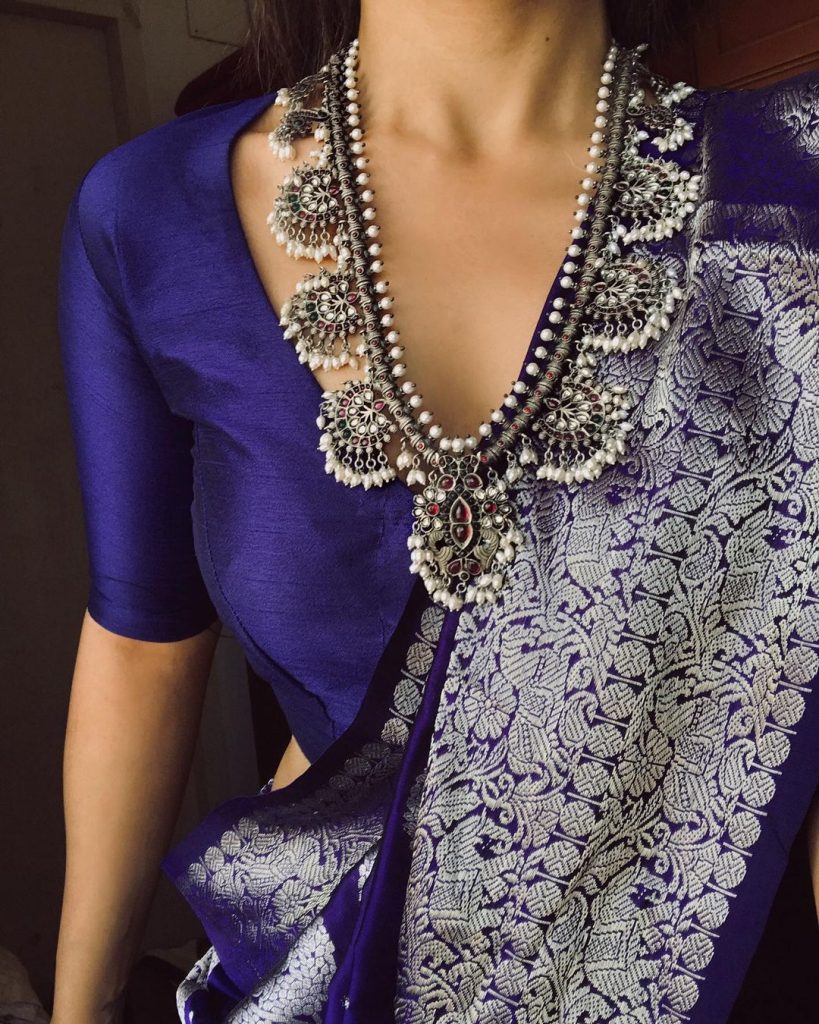 Loved these amazing styling? Well, check out the brand's pages to shop for stunning silver jewellery, and to get some amazing saree styling inspiration!
PraDe Jewels: Click Here!!
Margazhii: Click Here!!
Also Read:
Grand Bridal Jewellery For Every Jewellery Lover!!
Traditional Vaddanam or Hip Chains For Brides-To-Be!