Indian weddings are known for their grandeur and lavishness. But what most women are curious about is to see the rich bridal look and how stunning it has turned out to be. Brides usually opt for rich sarees or lehengas, but what puts the star on the outfits are the accessories that she opts. There is nothing as elaborate and appealing like the heavy bridal necklaces. And in this blog, we are exploring some heavy bridal necklaces that are sure to catch your attention.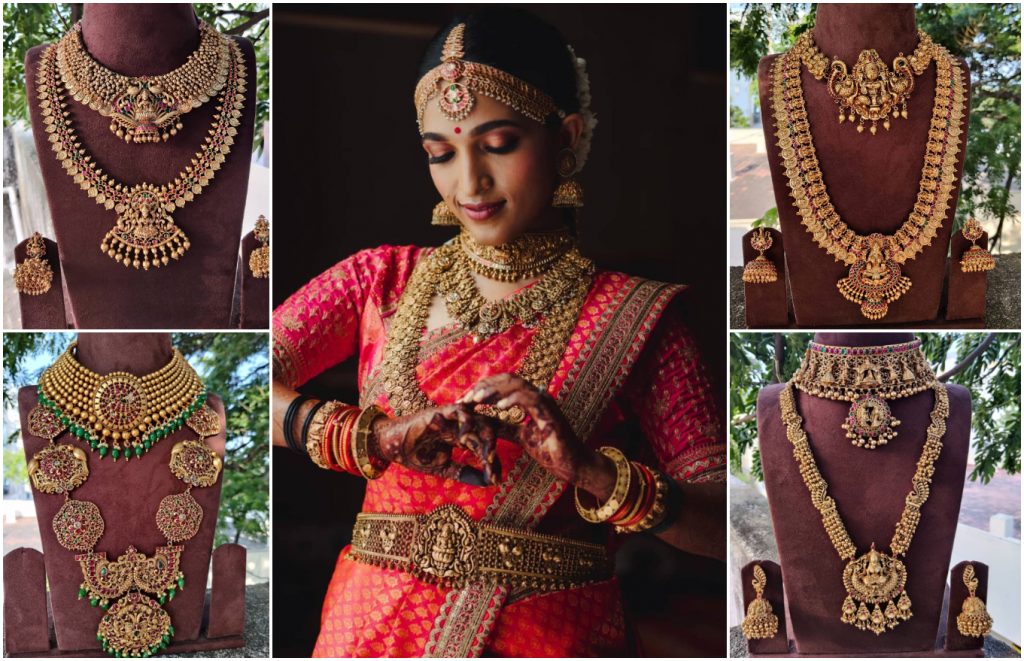 If you are a South Indian Bride, then your bridal jewellery has to be something exclusive! South Indian bridal look consists of the amazing way of layers the heavy bridal necklaces. Necklaces of 2-3 lengths are mixed and matched to create a heavy bridal look. If you are looking for some of the best heavy bridal necklaces then this blog post is for you!
The South Indian brides love wearing various types of antique and temple jewellery on their wedding day. From bold Lakshmi necklaces to Kemp long necklaces are something that cannot be missed by any bride. Although there is a trend of wearing pure gold jewellery in South India, but many contemporary brides love to explore the imitation collection.
There are numerous designs in heavy bridal necklaces in imitation jewellery that you can explore from and are sure to love! These designs in imitation jewellery are so beautiful that one can't resist themselves. So if you are a bride who is planning to check out some elaborate and heavy bridal necklace designs, then Posh Jewellery
is the place to check out!
This brand has some stunning rich and grand jewellery pieces that you can check out from. And we have featured some of their best styles, and patterns below for you to explore more! These are styled and layered in heavy ways to give you a sneak peek at how amazing your bridal look can turn out!
Check them out –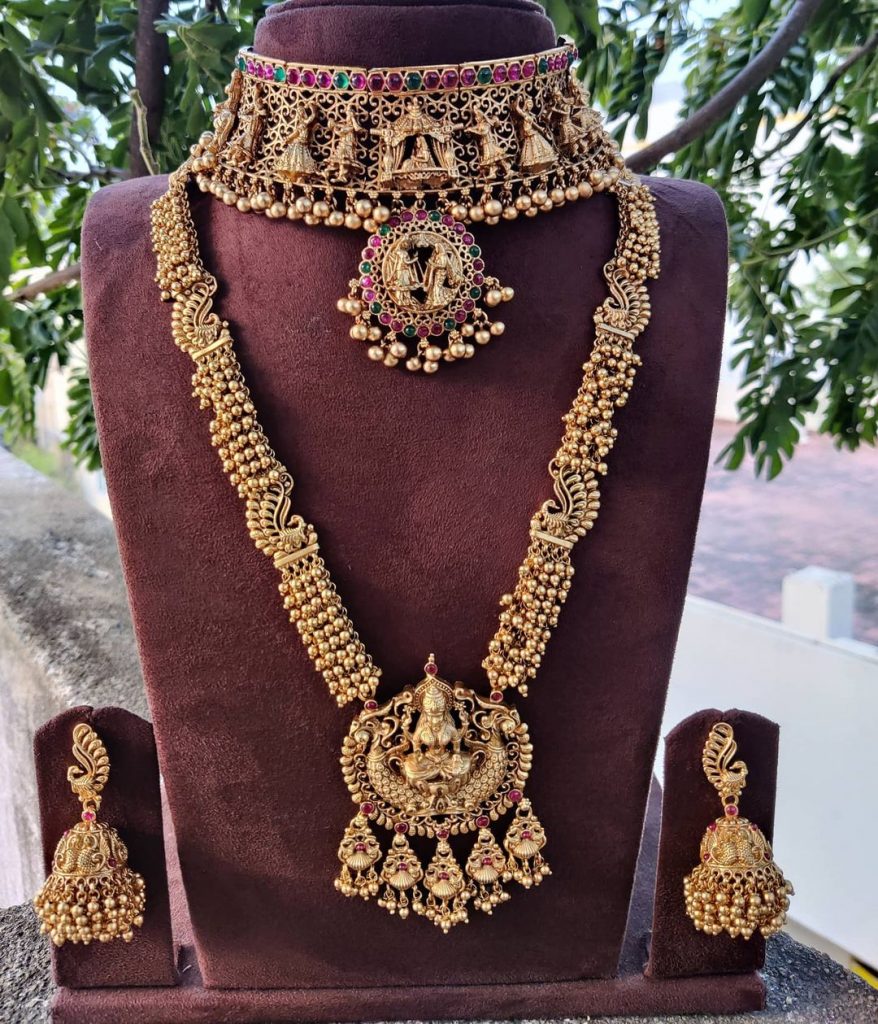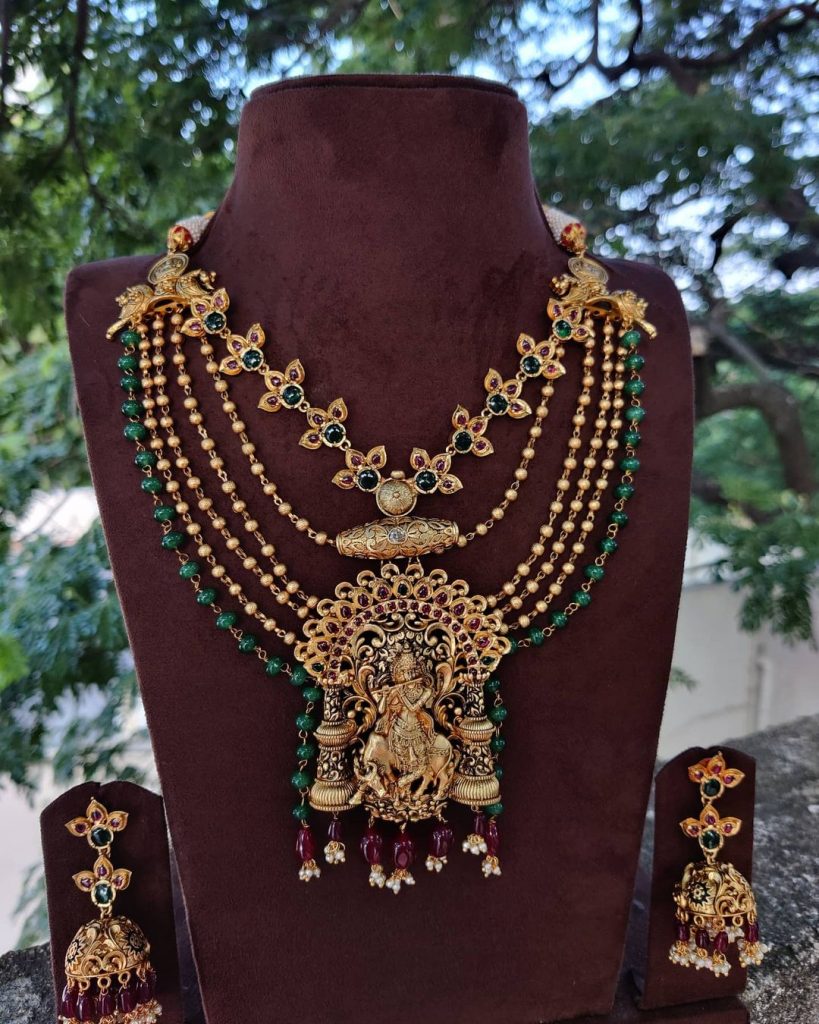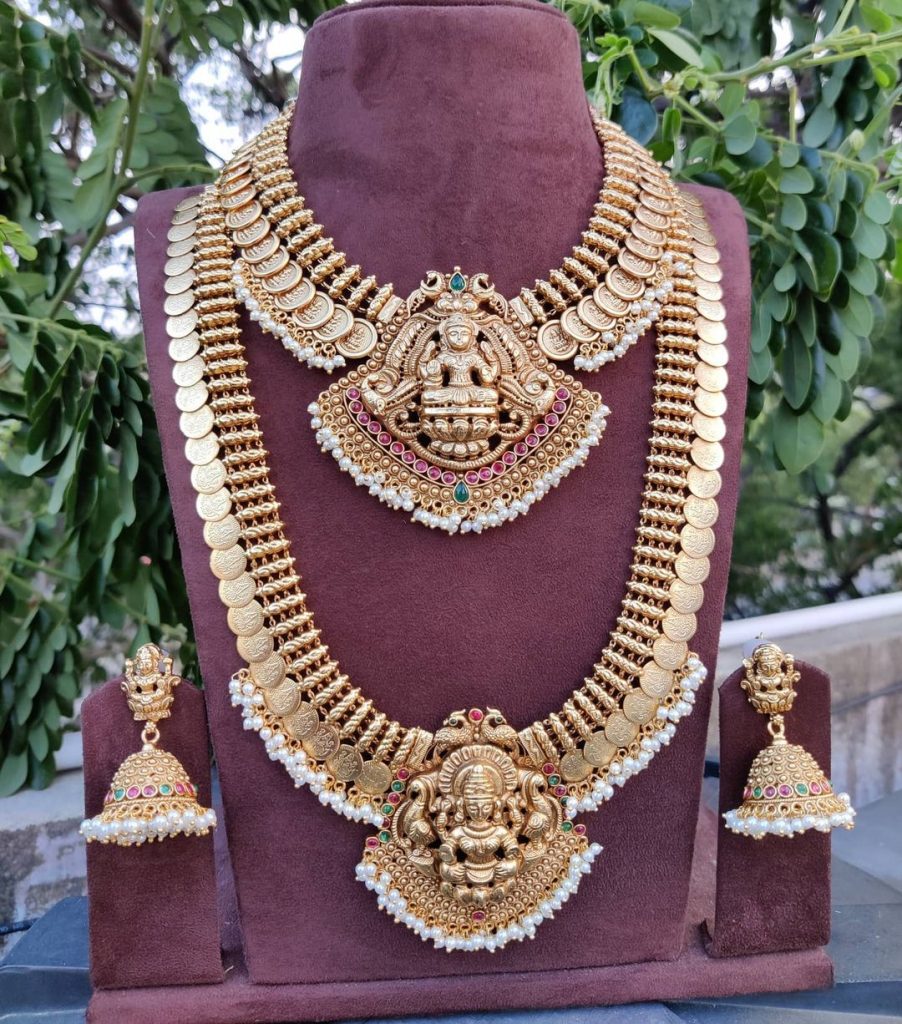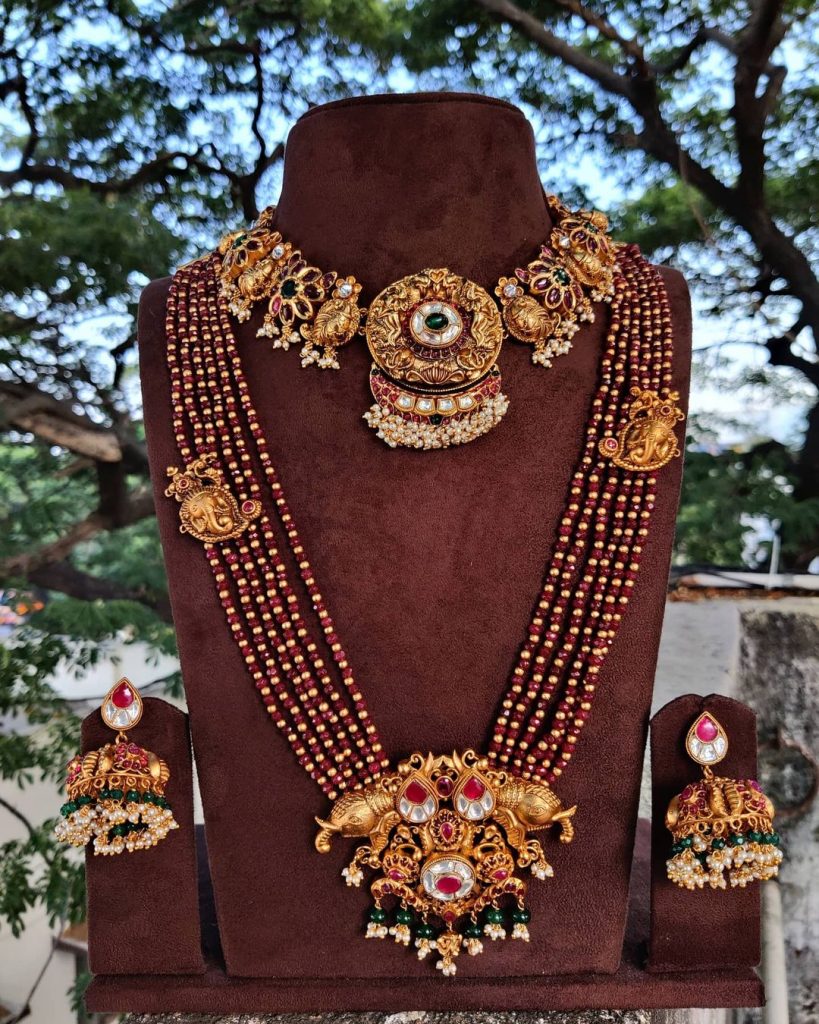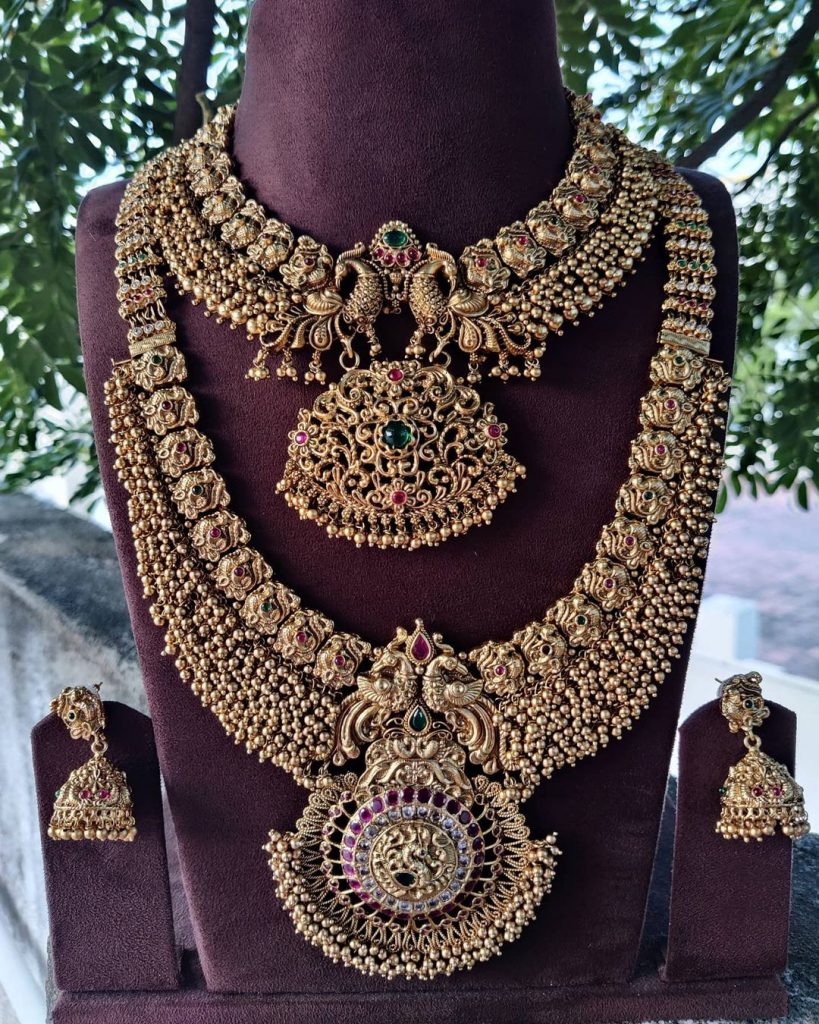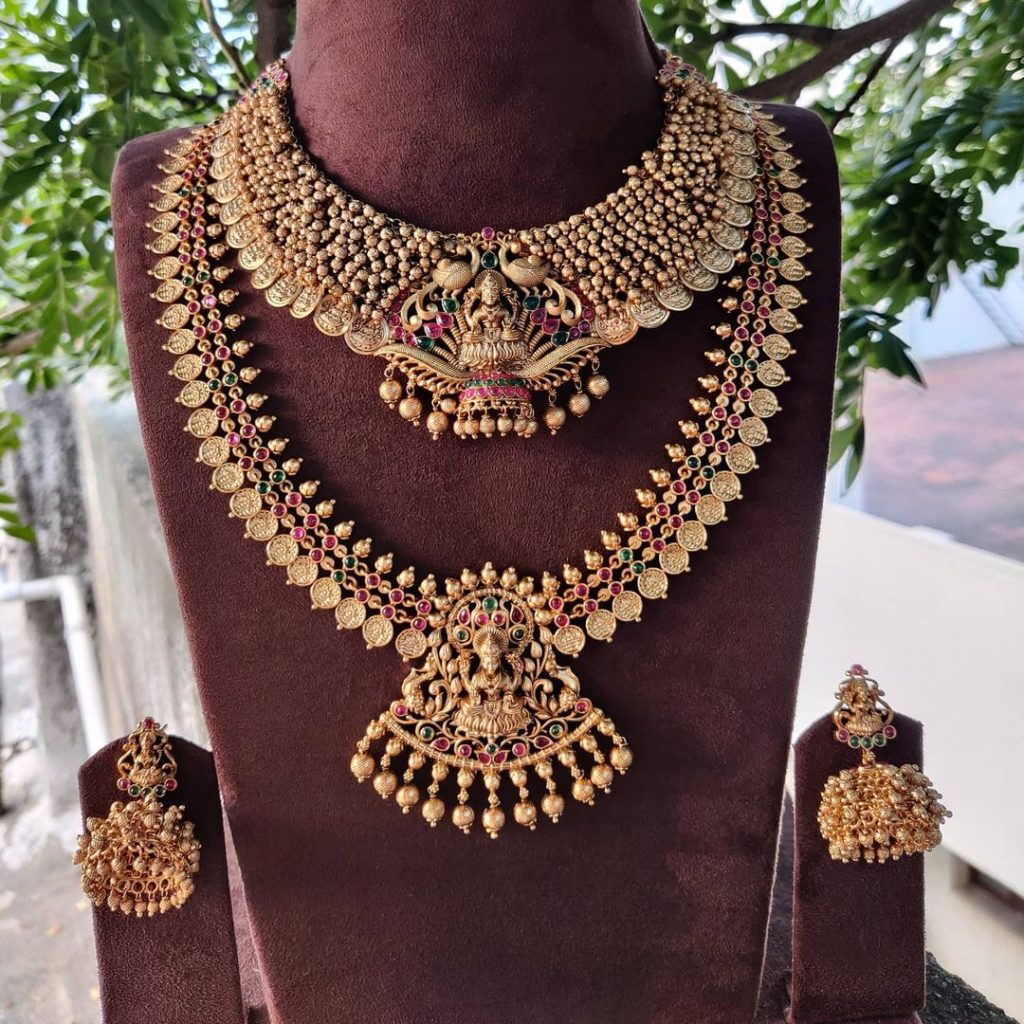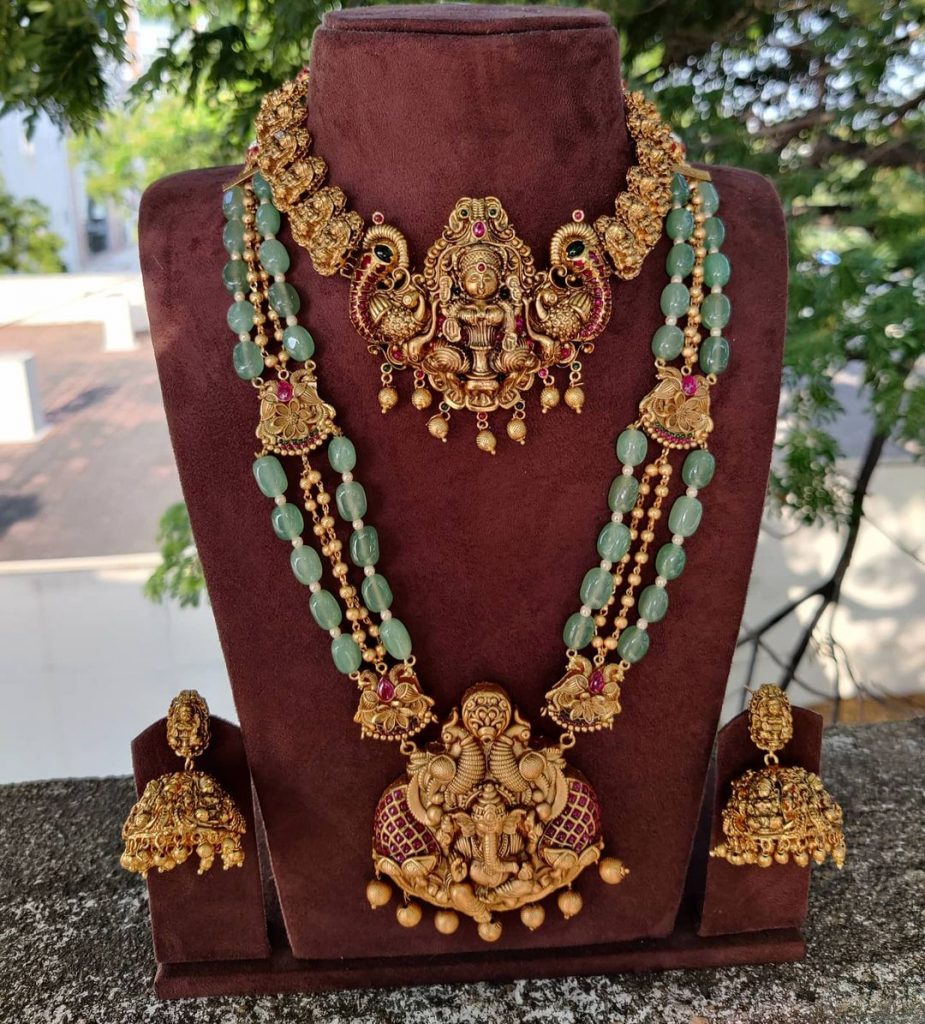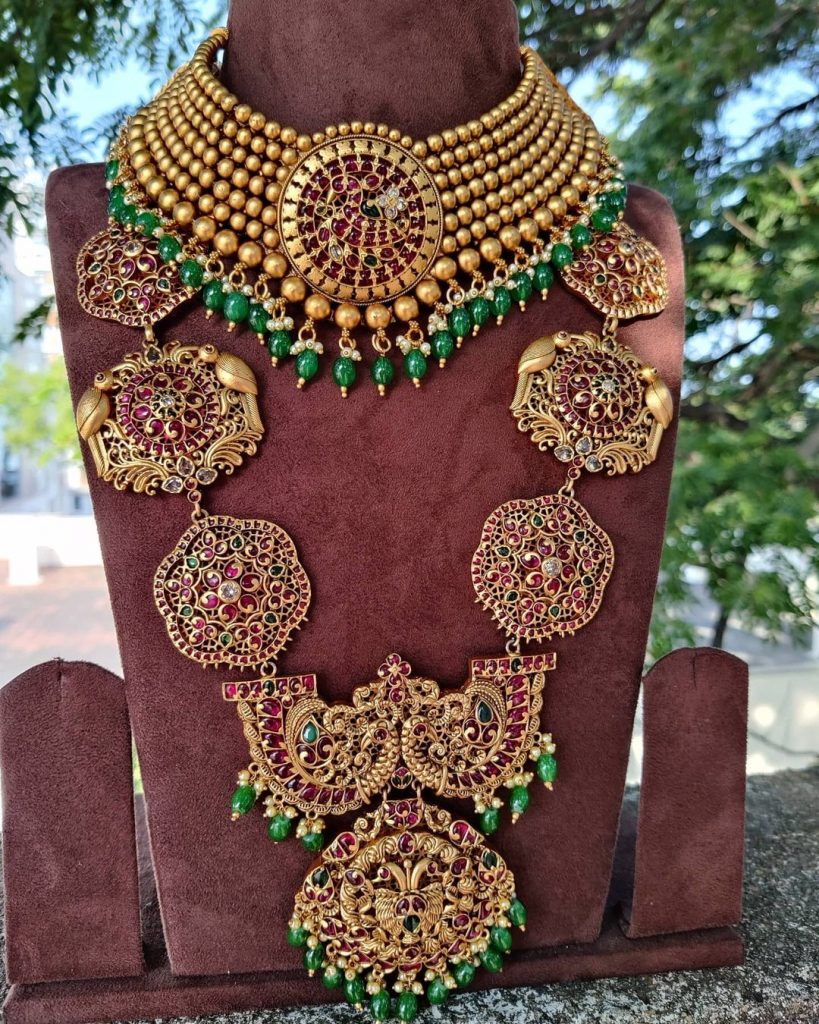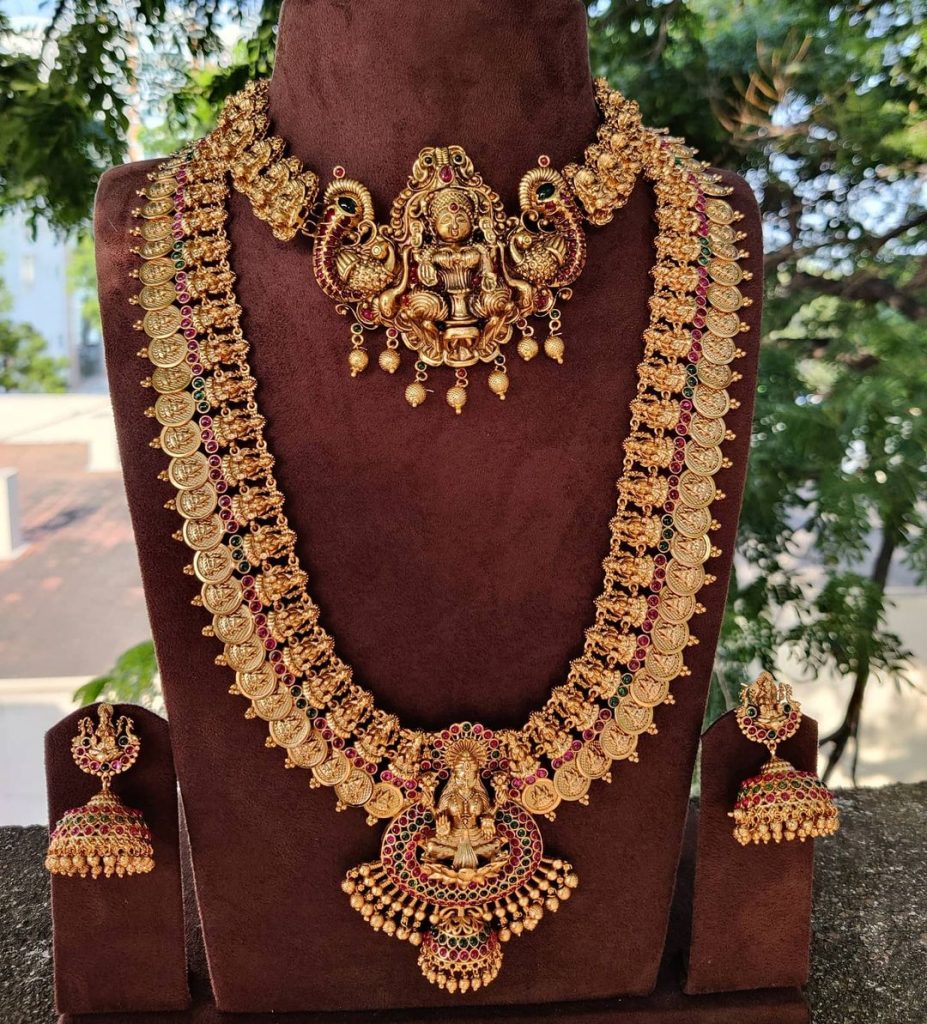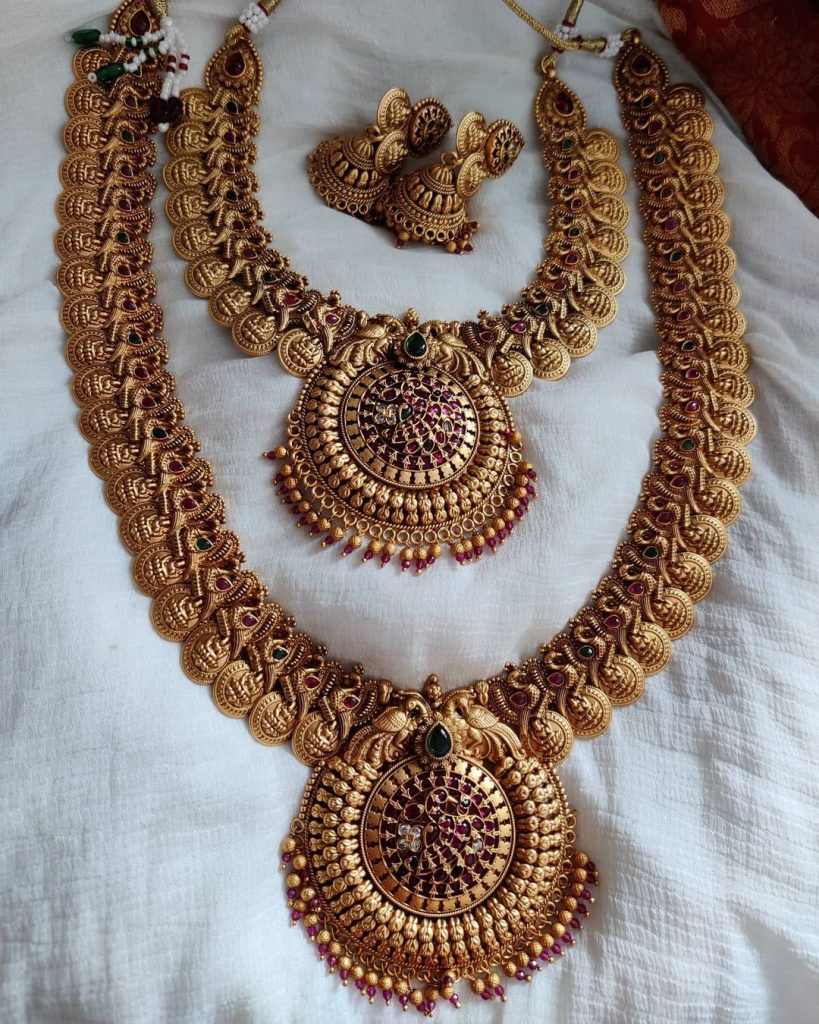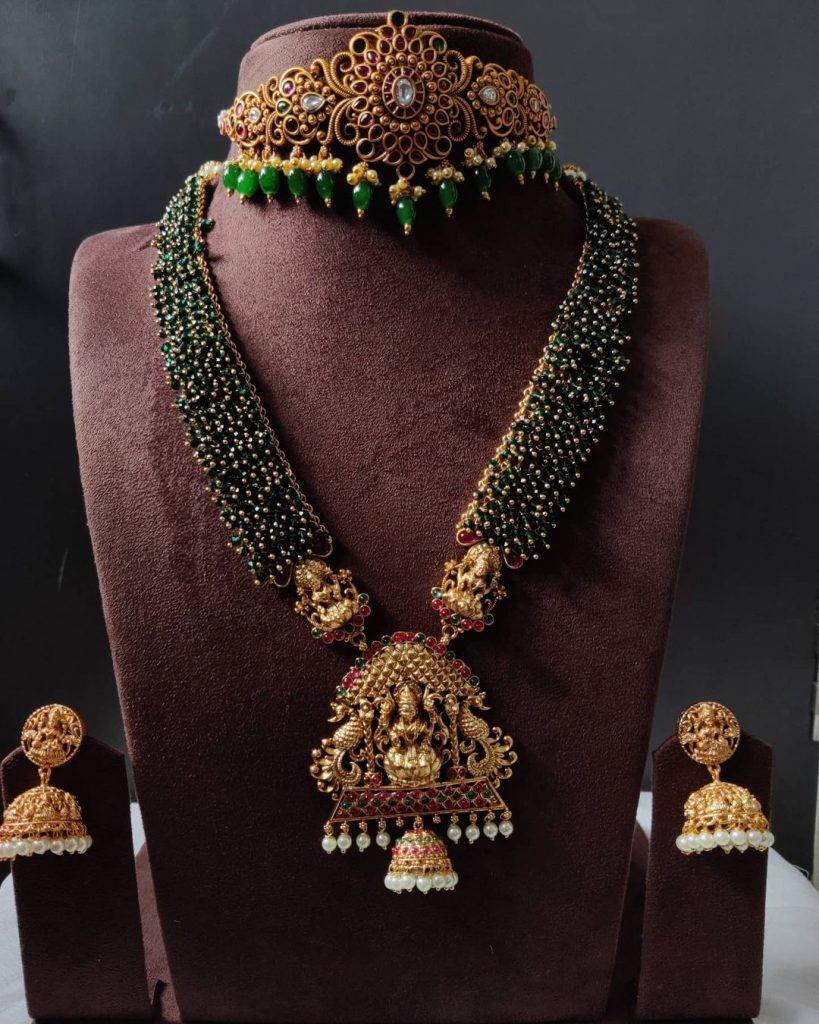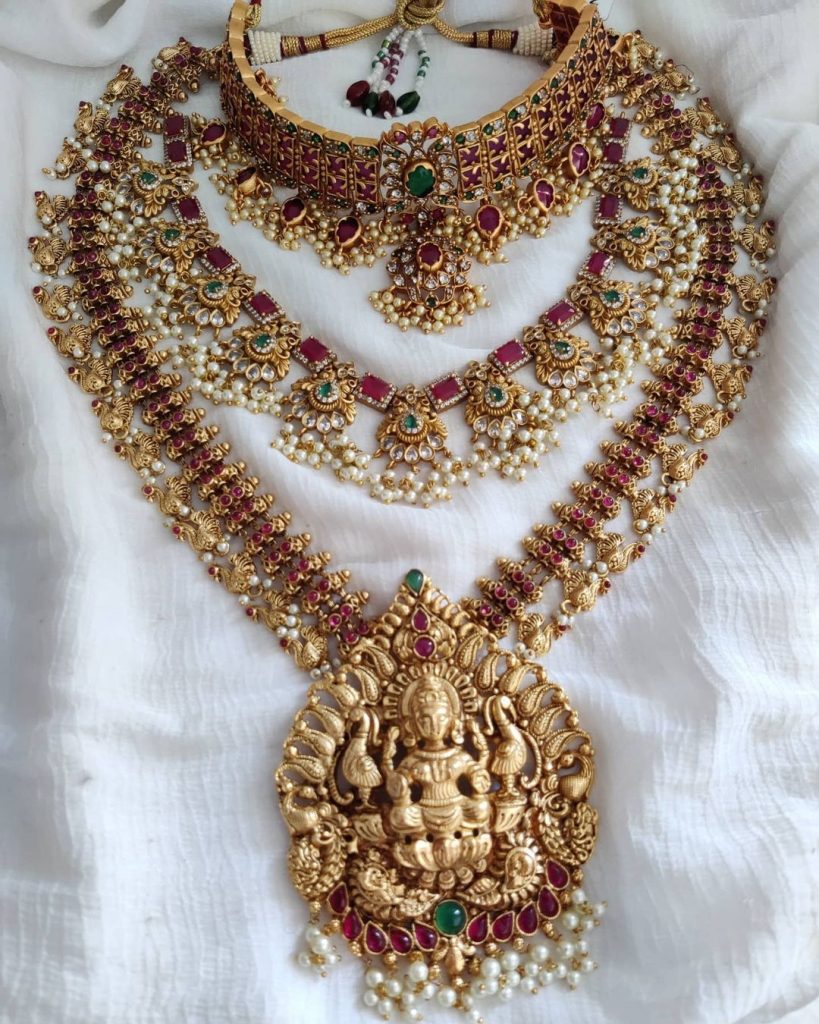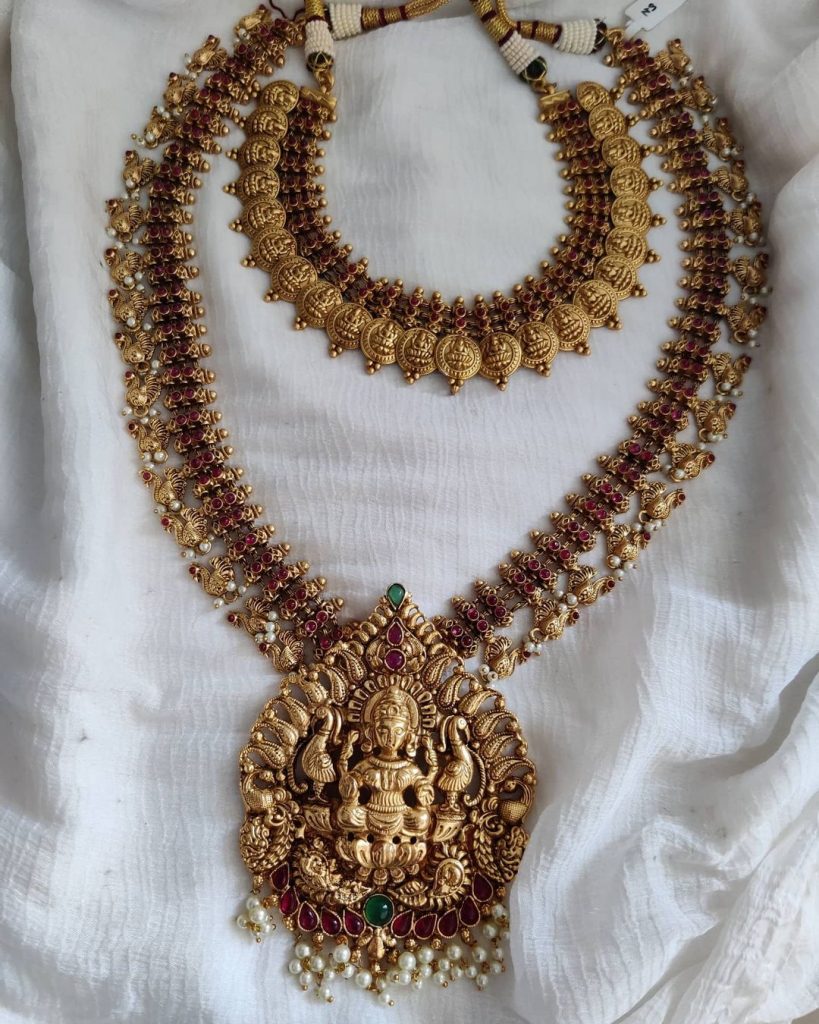 Loved these gorgeous pieces? Click here to shop!!
Also Read:
Shop For Gorgeous Jhumka Mattals Under One Roof!
Exclusive Jewellery Pieces That Need Your Attention!