Earrings are one of the most stunning jewellery pieces that add glamour to your look, instantly! And especially of the earrings are types of jhumkas, they simply elevate your fashion game to another level. If you are also a fan of stunning South Indian jhumkas, then we are sure you know how beautiful Peacock Ear Cuff Jhumka looks. Peacock Ear Cuff Jhumka or ear chain add a dash of tradition to your look and this blog is all about the best ones!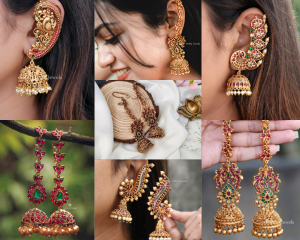 We often find jhumkas easily in a variety of designs and styles. But there are only a few good places that showcase a wide range of ear cuff jhumkas. We agree that ear cuff jhumkas are available in different styles in gold, but now the market is loaded with imitation ones too!
Initially,  ear cuff jhumkas or ear chains came into existence not to add glam, but to be more resourceful. These ear cuffs jhukas or mattals used to lift off the heaviness of a big jhumkas from your ear to take off the pressure. These later transitioned into various designs and become nothing less than a trending style statement.
Ear cuff jhumkas not just deal with the heaviness of big earrings, but also add a great touch of tradition to your look. There is a core part of a bridal jewellery set, and if you are looking to shop for them, then we know where you can find them! South India Jewels is a one-stop-shop that has a variety of different ear cuff jhumkas all under one roof.
Peacock Ear Cuff Jhumka
Peacock Ear Cuff Jhumka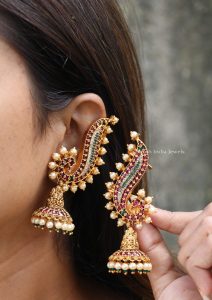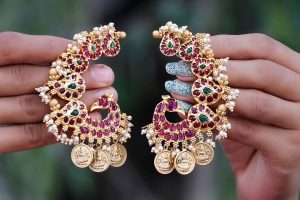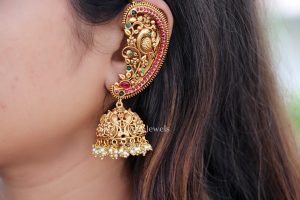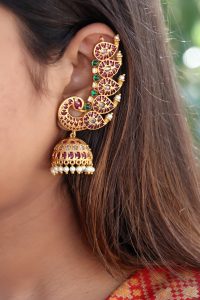 Peacock Ear Chain Jhumka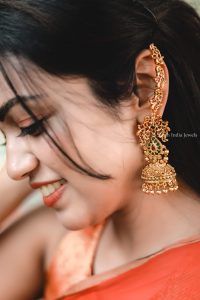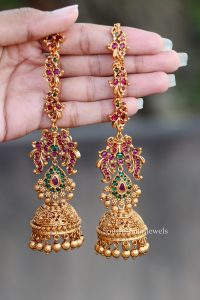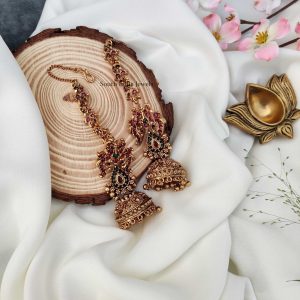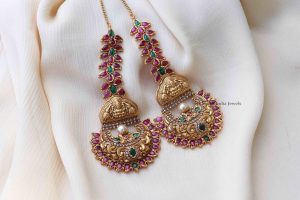 Peacock Jhumka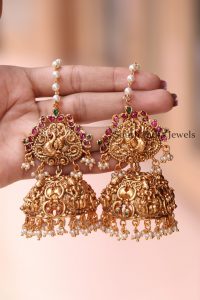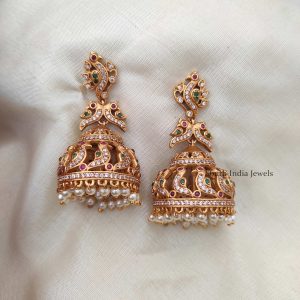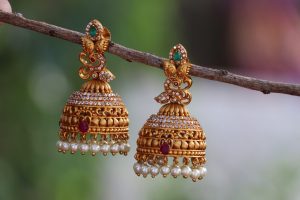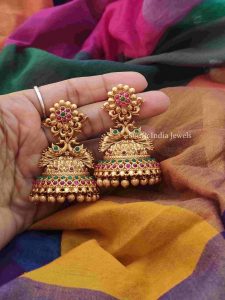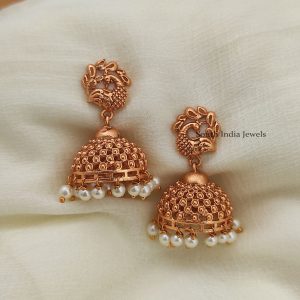 Peacock Ear Chains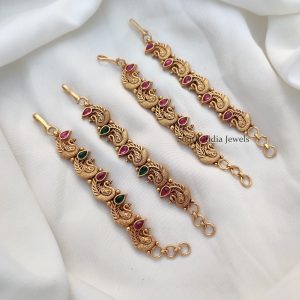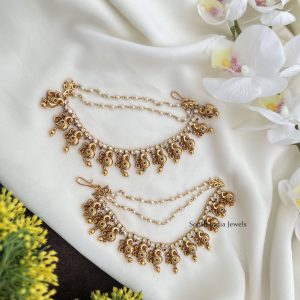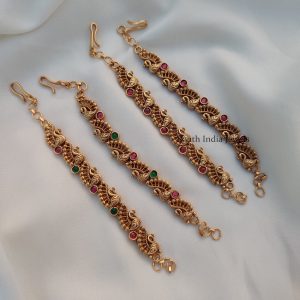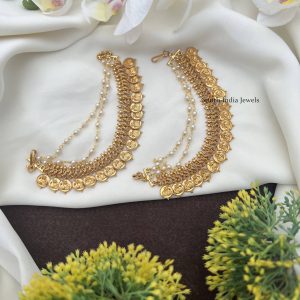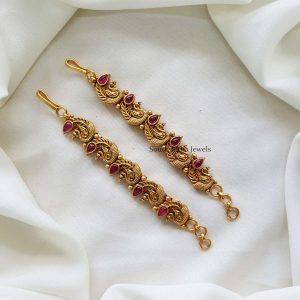 Loved these fabulous peacock ear cuff jhumka? You can shop for all these and more designs here –
Click Here to Shop More Designs!
Also Read:
Exclusive Jewellery Pieces That Need Your Attention!
These Grand Anklet Designs Are Pretty And Charming!