Guttapusalu jewellery is one of the essentials of every South Indian bridal look. These minimalistic yet regal-looking necklaces are highly versatile and can be styled with all types of outfits. So, be it bridal sarees, or casual ethnic wear, the guttapusalu harams go with everything. In this blog post, we have included some of the best trending guttapusalu designs of 2022!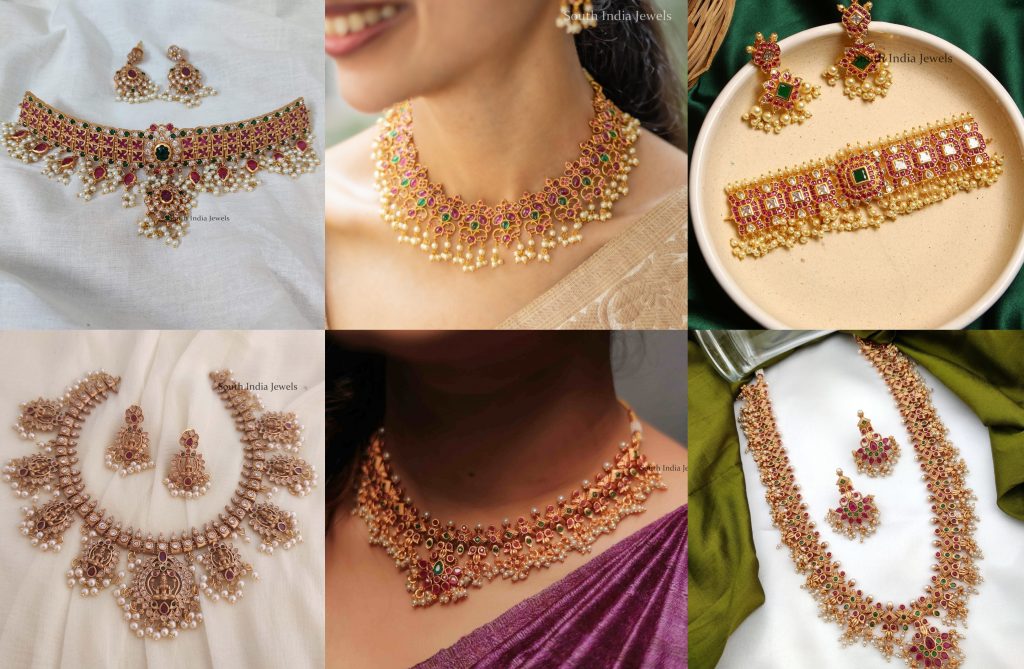 The word Guttapusalu is derived from Telugu words – 'Gutta' which means a bunch of small fishes while 'Pusalu' means beads. Thus summarizing it to be small pearl beads bunched together. And these small bunches of pearl beads are used as droplets or hangings to necklaces.
Traditionally, guttapusalu necklace sets were made of gold or silver and embellished with kemp stones. They also had gems, precious and semi-precious gemstones, or even uncut diamonds. But now, there are many imitation guttapusalu designs available to shop online.
In fact, guttapusalu harams have been in trend for a few months now. And if you already do not own any, then it is time to invest in one gorgeous guttapusalu design and sly it in 2022! Also, they come in various styles and lengths that you can opt from. From long harams, chokers, to guttapusalu short necklaces, there are many designs to shop online.
Moreover, they add charm and subtle grace to the necklace and make it look regal instantly! And one such place to shop it from is South India Jewels

! In fact, this one-stop-shop has various styles of imitation guttapusalu designs to shop online. So, we have featured some best images below, take a sneak peek and shop the ones that you like!
Check them out: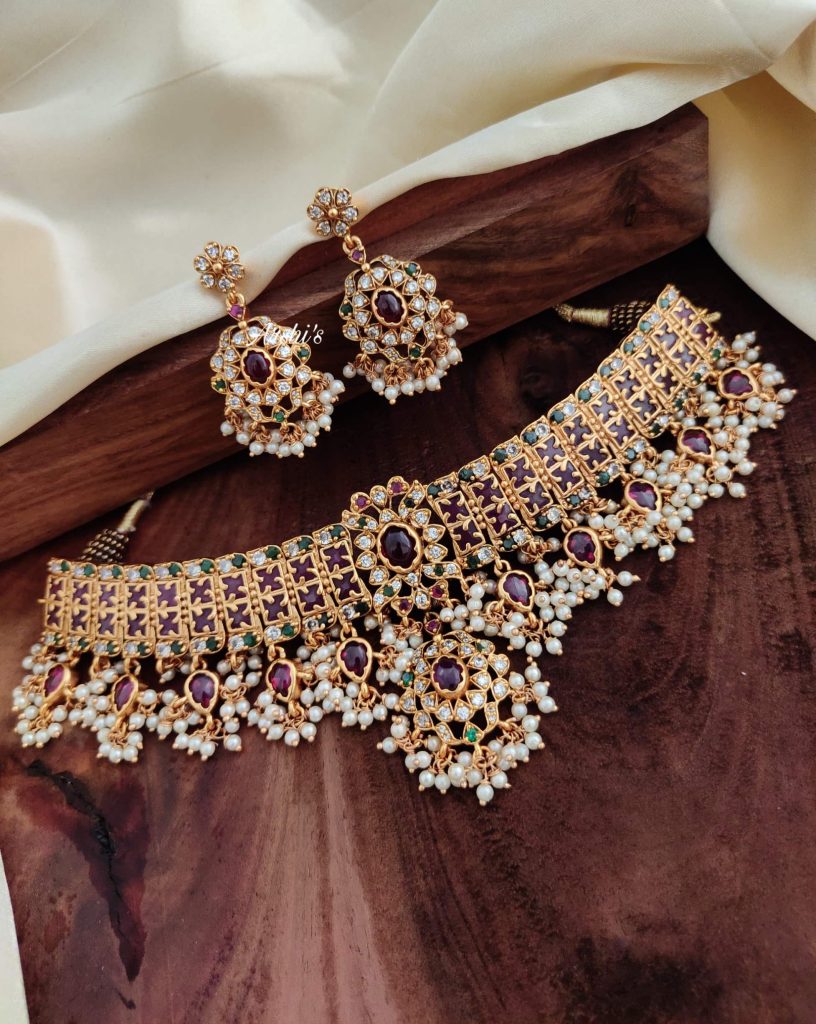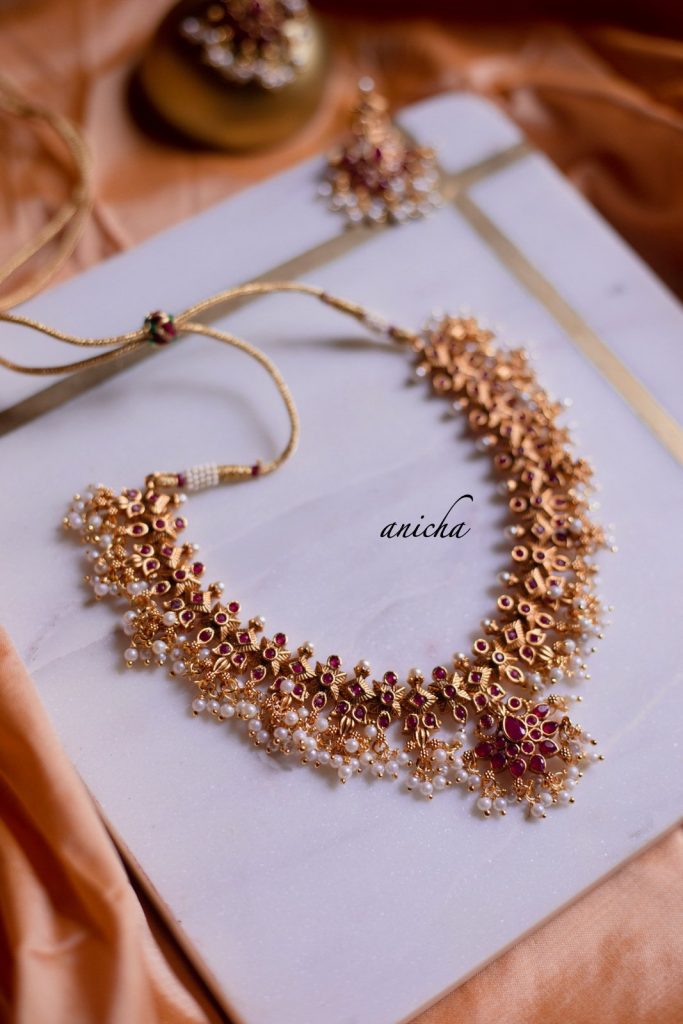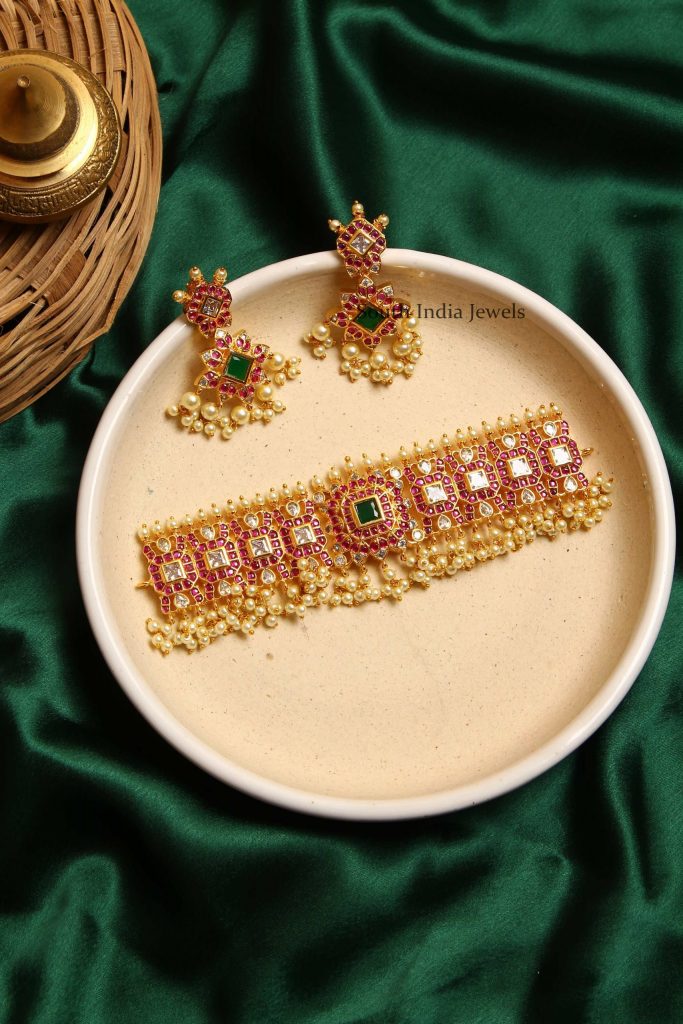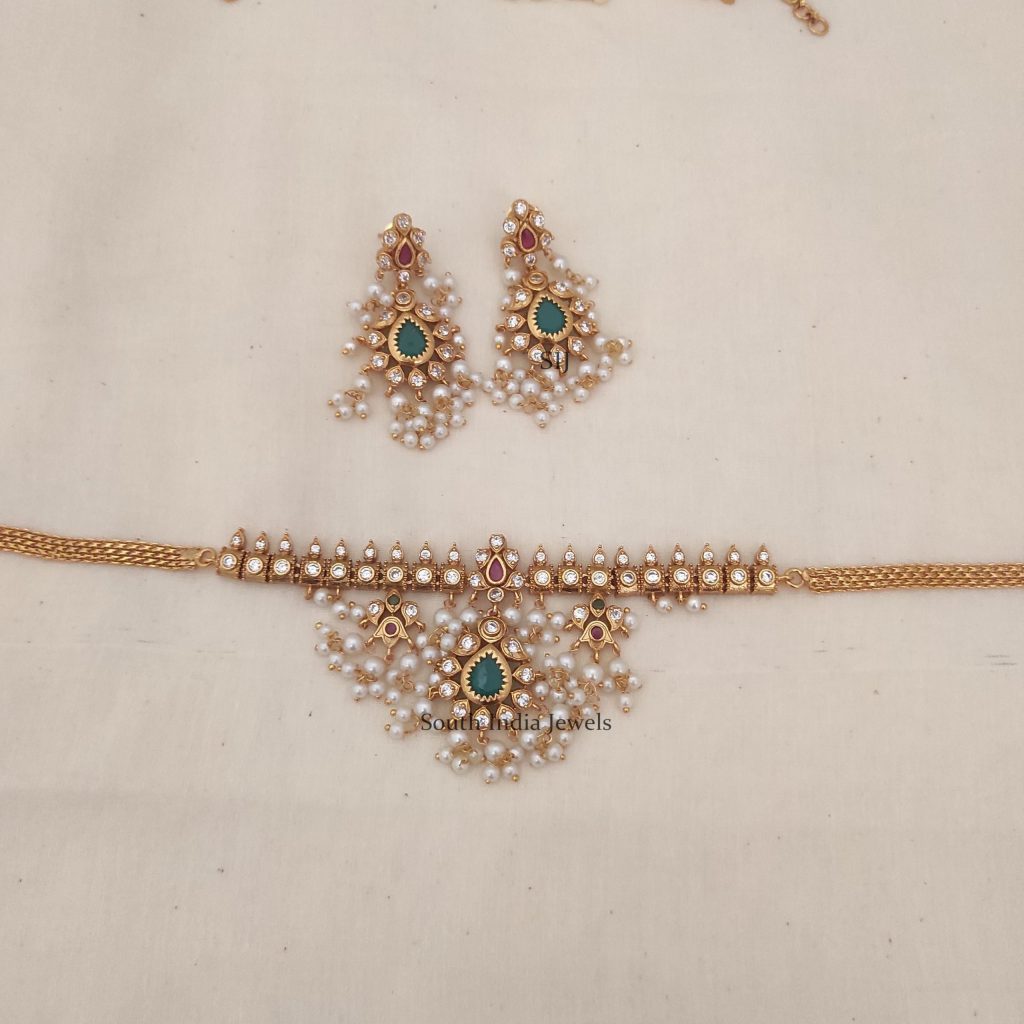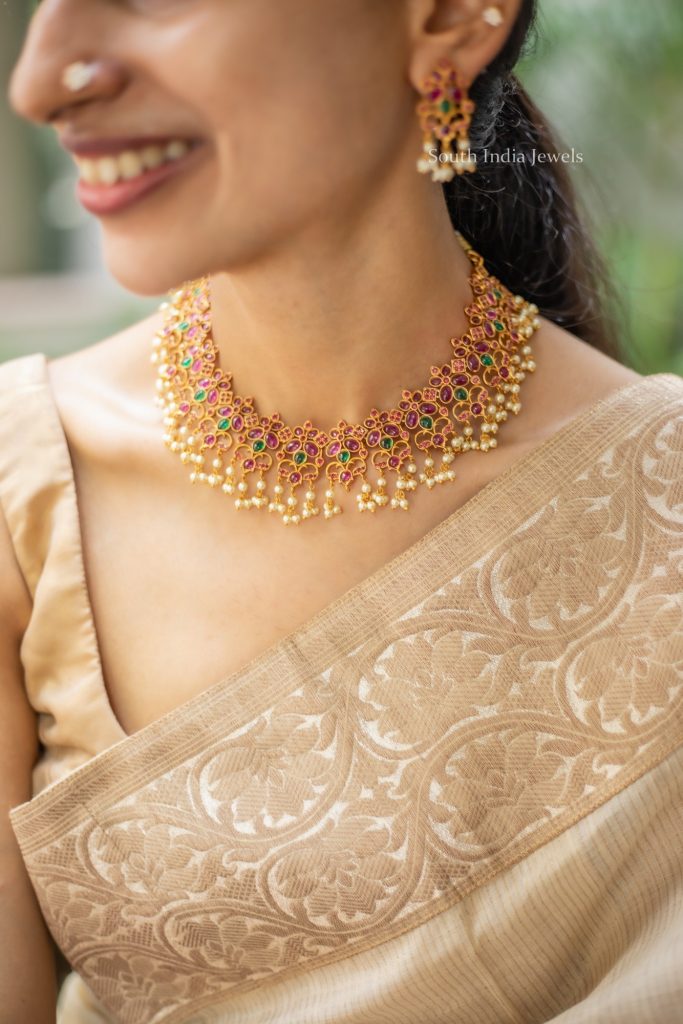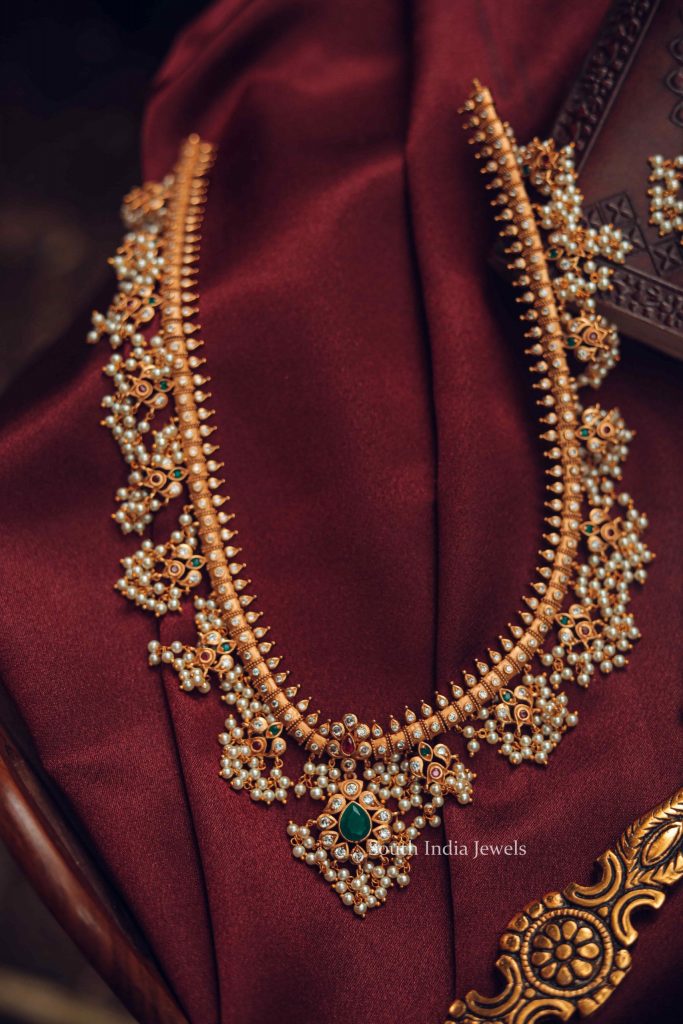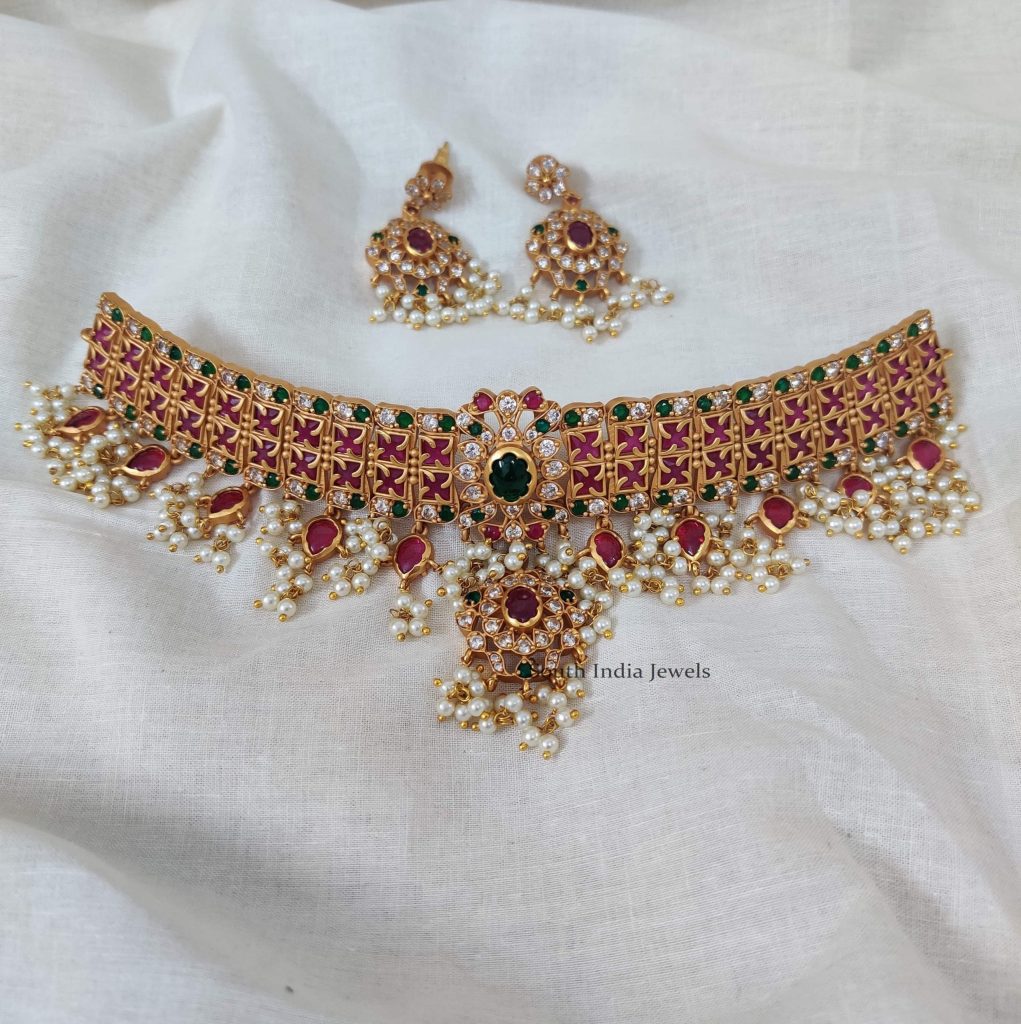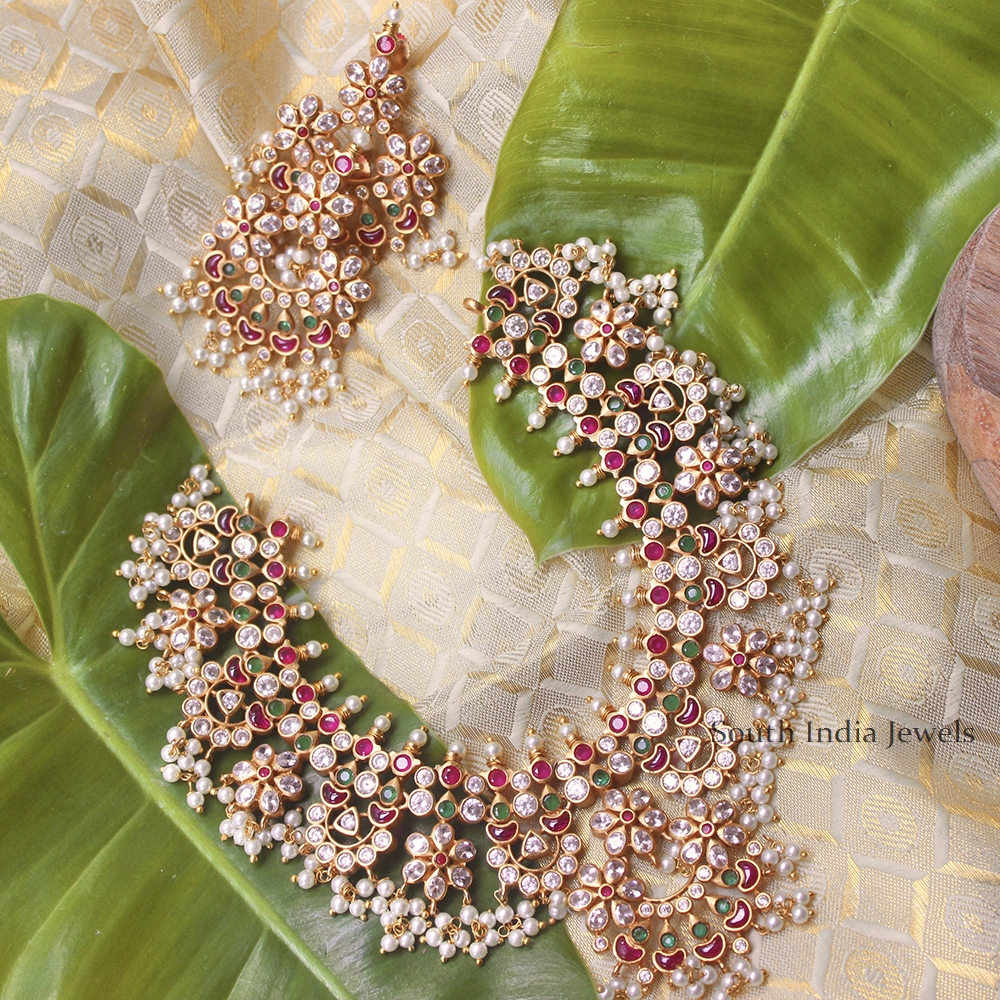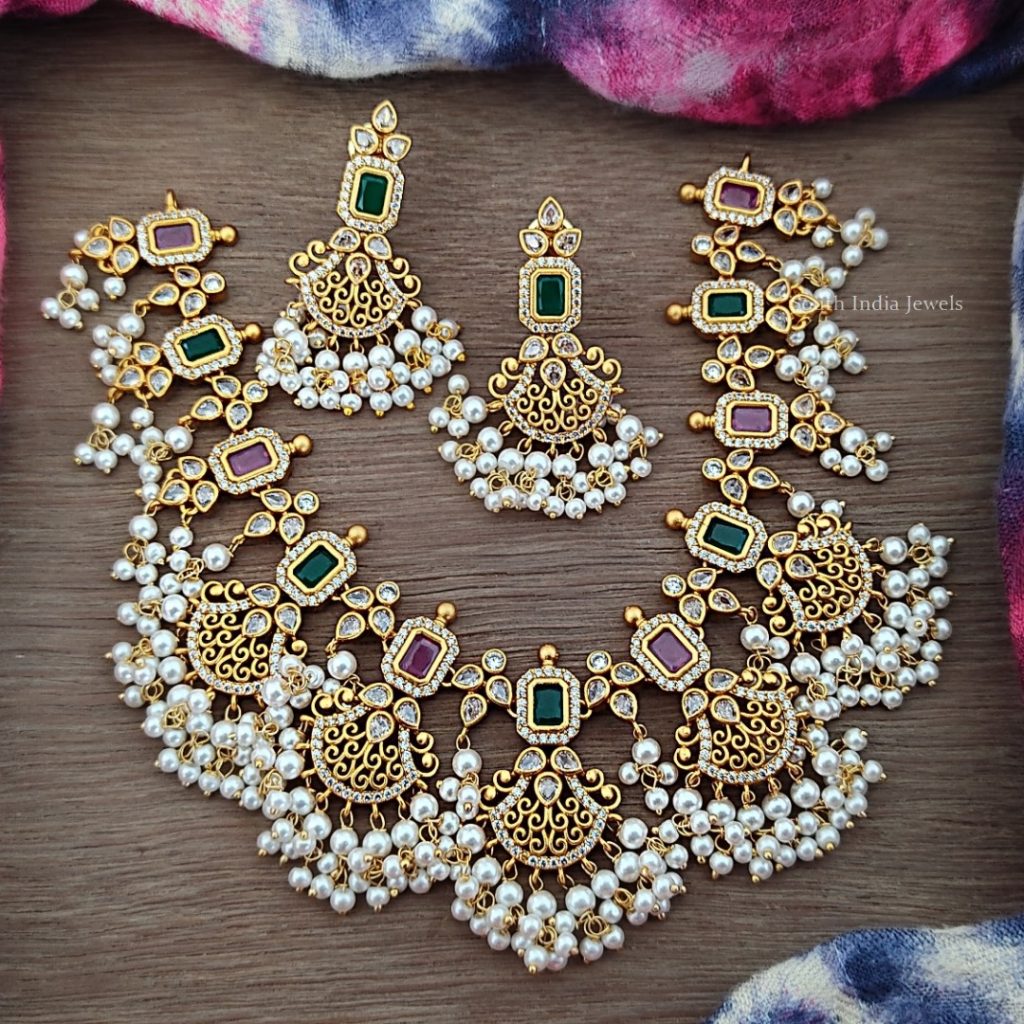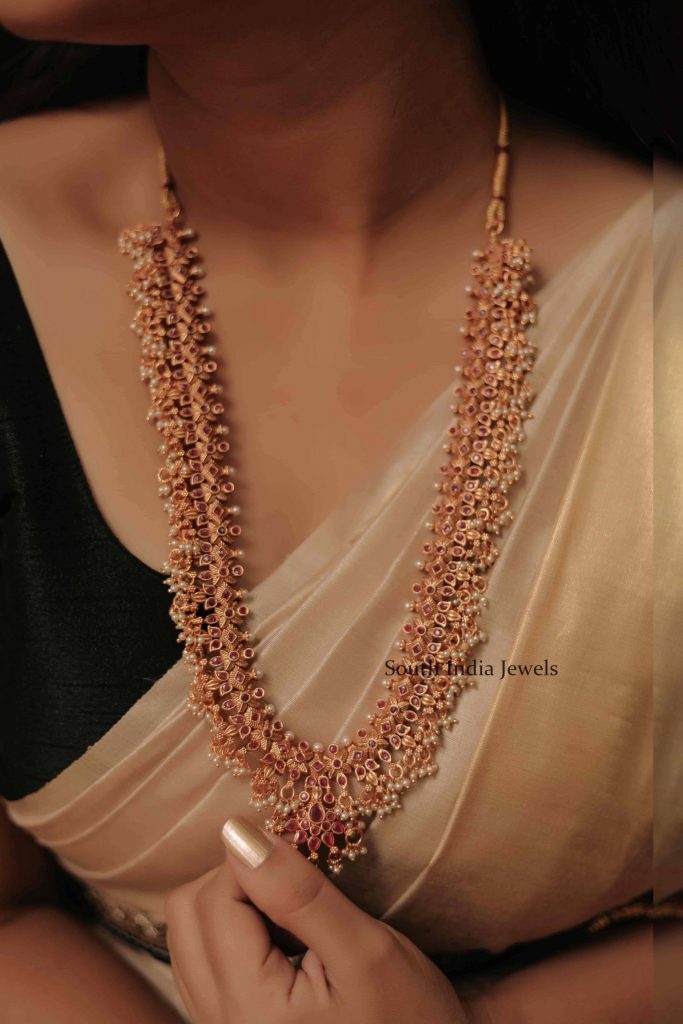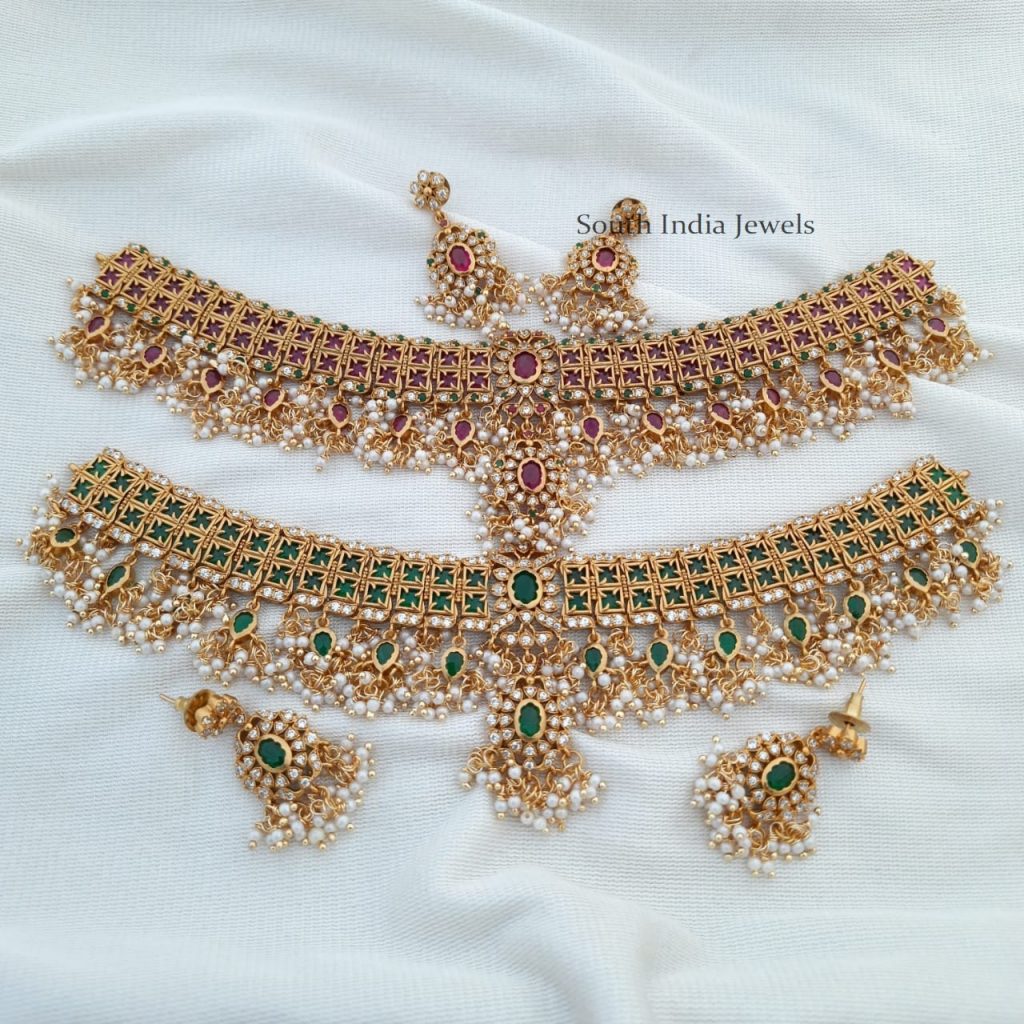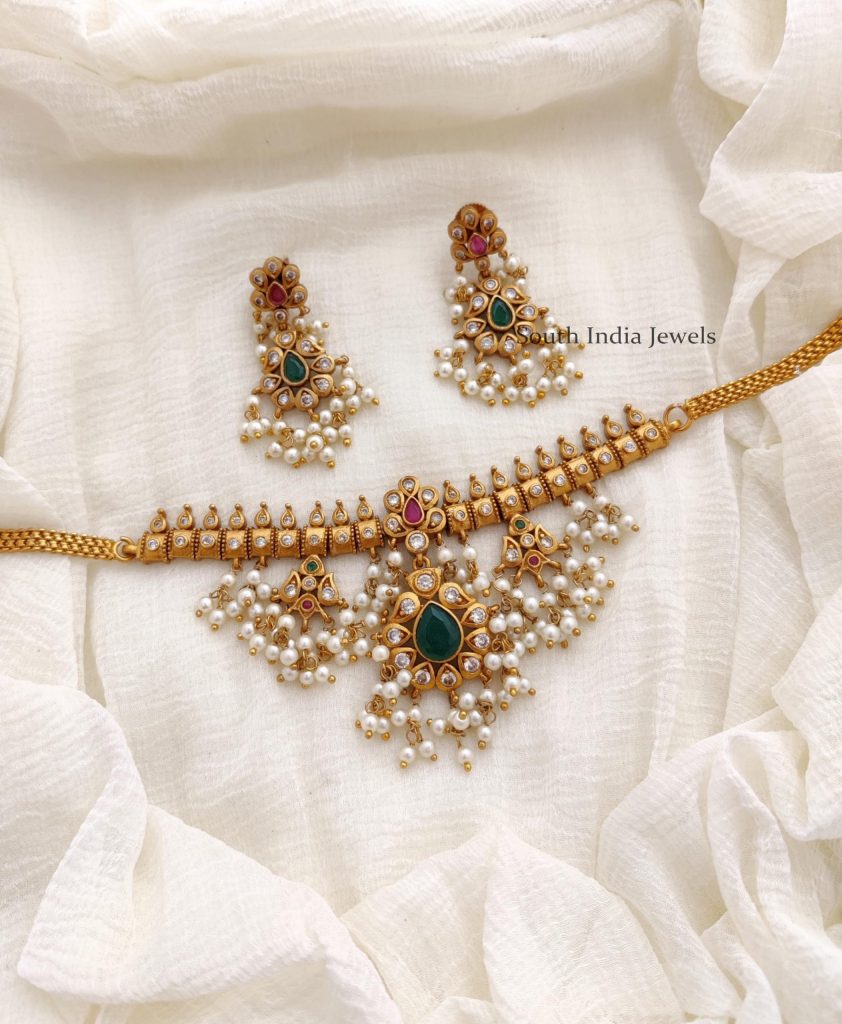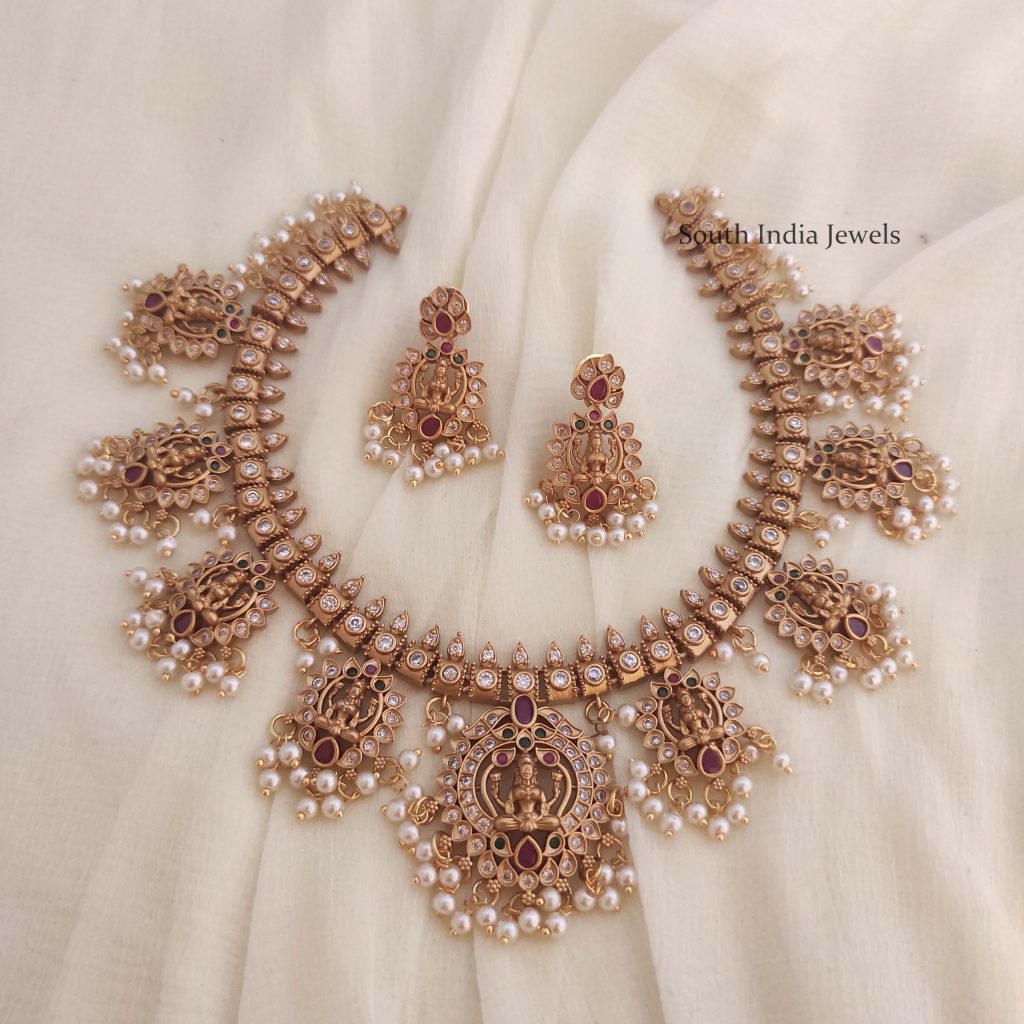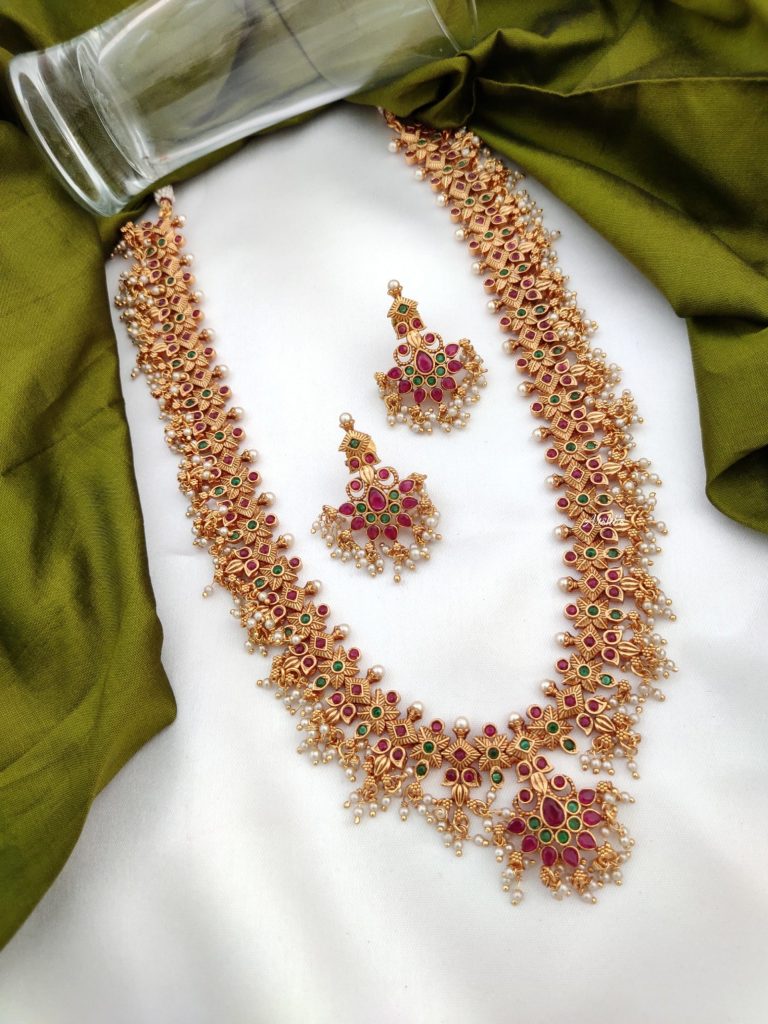 So if you want to shop for these stunning traditional guttapusalu jewellery for 2022, click here!!
Also Read:
Traditional Festive Necklaces To Add To Your Collection!
Find Latest Exquisite Traditional Jhumka Collection Here!